When you think of the most beautiful cities in Europe I imagine that Paris, Rome, Venice, Prague etc all come to mind. And they are absolutely beautiful cities. But Europe has so many beautiful cities that are not as well known but just as stunning.
As a travel blogger I am lucky enough to travel more frequently than the average person – and to have the opportunity to visit some of the prettiest cities in Europe that even I hadn't heard of before my trip.
So here are my 14 Most Beautiful Cities in Europe that may not be the first which come to mind.
14 Most Beautiful Cities in Europe you might not know
1. Karlovy Vary – Czech Republic
The Karlovy Vary region is the second smallest in the Czech Republic. It is filled with natural beauty, castles, chateaus and best of all its famous hot and cold mineral springs.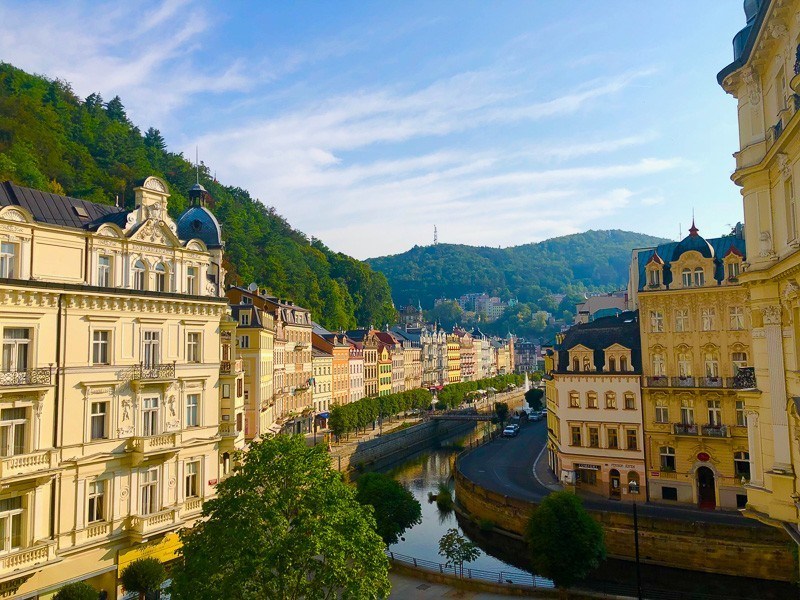 Karlovy Vary is the most famous spa town in the Czech Republic. The town has been treating visitors for more than 650 years.
However, it was in the 18th century that the town began to develop and become known across Europe. In addition to its famous Springs, Karlovy Vary Czech itself is very picturesque and also the home of one of the world's leading film festivals in July each year.
There are 79 different Karlovy Vary Hot Springs. Fourteen of these are currently used for drinking Czech republic mineral water. The hottest spring is 72 degrees.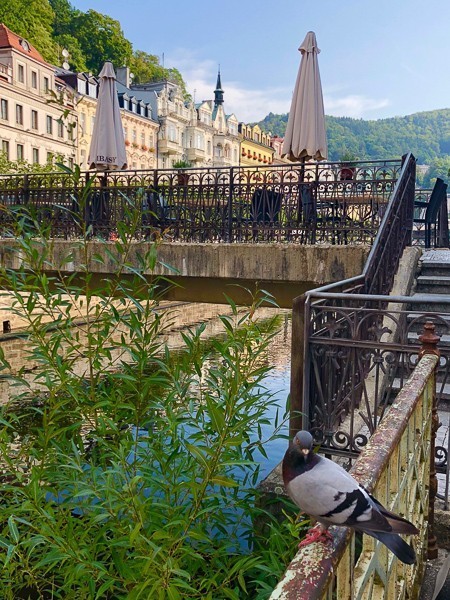 Depending on your ailment/s your doctor will prescribe you to "take" the waters from different springs at different times. Each hot spring has its own unique properties.
The Karlovy Vary thermal water is unique in its physical and chemical properties. Essentially the waters here contain larger amounts of major and minor mineral elements than the water you drink at home.
Find out more about Karlovy Vary and the other towns in the Karlovy Vary region in my post on Czech Spa Towns.
2. Riga – Latvia
Lovely Riga is the capital of Latvia and the biggest city in the Baltics. It is a wonderful mix of charming old Europe and modern innovations. The Riga Old Town is an extremely photogenic mix of art nouveau buildings and tiny cobblestone streets, all without traffic.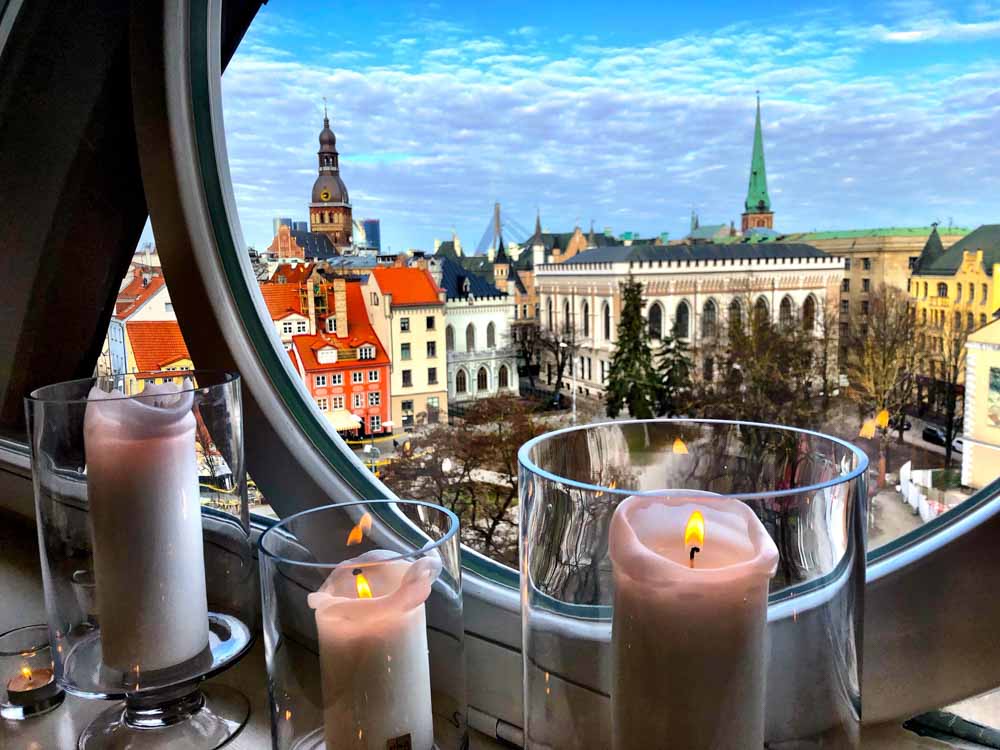 Unlike some other European cities, once you had outside of the old town the beauty of Riga continues. Riga has an art nouveau district filled with beautiful buildings and a fantastic art nouveau museum.
The Pardaugava district is full of colourful wooden houses. Kipsala is a small and exclusive island close to the old town of Riga that has some fantastic views.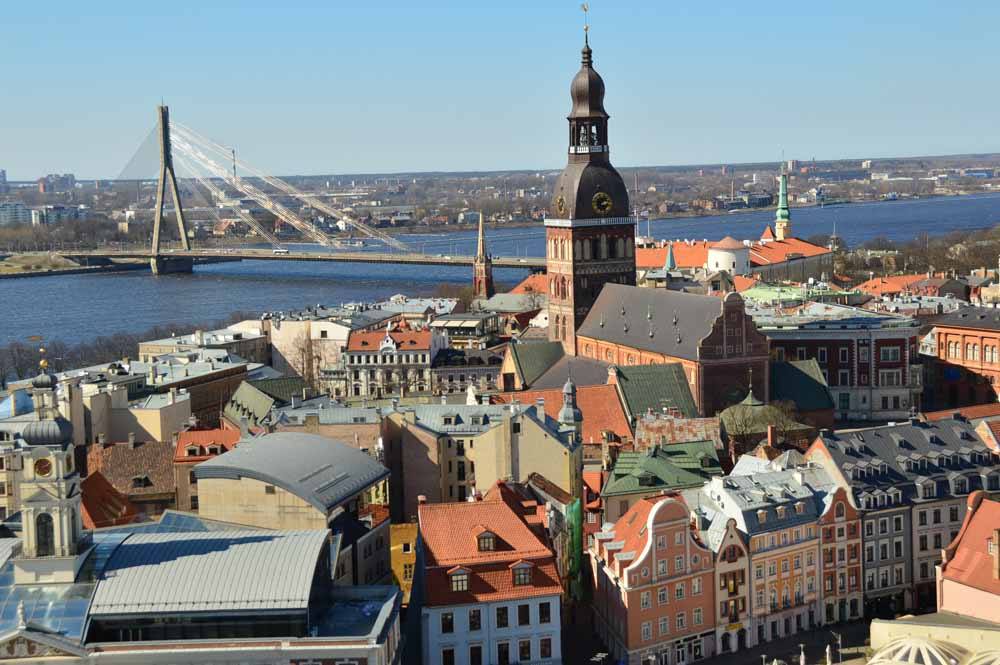 And don't miss a canal tour around Riga's lovely city canal and Daugava River. It is a particularly nice way to see the Old Town and the beautiful wooden houses of Kipsala.
Find out more about Riga in my post on 23 Things to do in Riga.
3. Saint Antonin Noble Val – France
If you are looking for the quintessential French countryside town Saint Antonin Noble Val is it. This beautiful town has been featured in several films including Charlotte Gray and The Hundred-Foot Journey.
Saint Antonin Noble Val is situated on the Aveyron river – don't miss the beautiful bridge with its reflection in the river. Cate Blanchette rode across this in Charlotte Grey.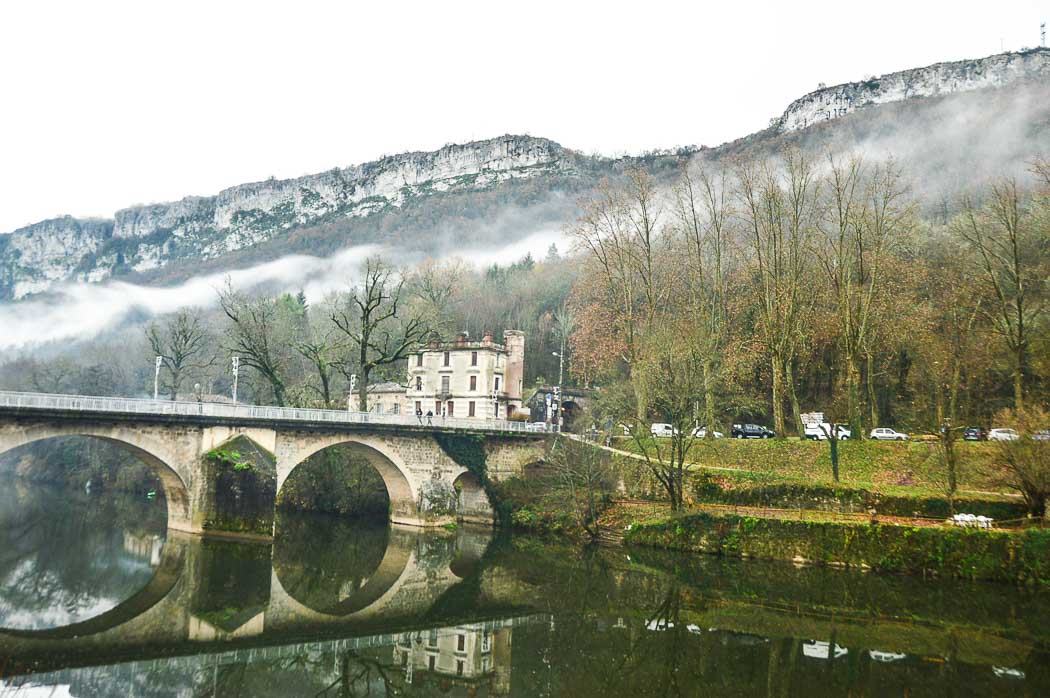 The centre of Saint Antonin Noble Val was the home of the town's most wealthy residents. In medieval times a town was the safest place to live – and within it, the safest place was the centre as anyone who wanted to invade would start with those on the edges.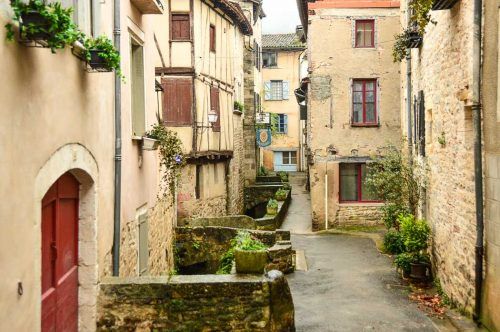 Therefore the tallest and most decadent houses are in the middle of the city – and these are the streets where the famous St Antonin Sunday Market is held. This is a good place to start exploring Saint Antonin Noble Val.
Find out more about Saint Antonin Noble Val in my complete post and about the stunning region in which it is situated in my post on Tarn et Garonne.
4. Verbier – Switzerland
From the insanely beautiful and green of the Swiss Alps to the flower baskets throughout the village to Swiss cows against stunning backdrops the Verbier summer is filled with fantastic and exciting things to do as well as great photo opportunities.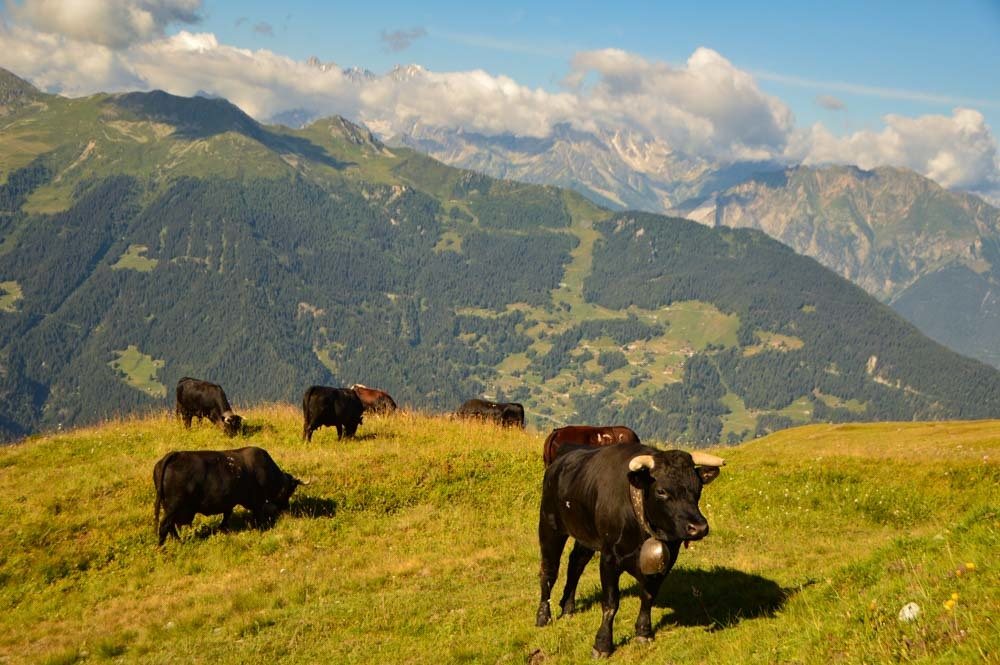 Verbier is the height of fabulous skiing action in the winter – but to me it is at its most beautiful in the height of summer. Plus this Swiss town offers a huge amount of fantastic things to do that are all about summer.
This includes seeing the sunrise from Mont Fort (a strictly summer activity), hiking up to the top of Pierre Avoi, visiting the Verbier 3D sculpture park and seeing the Swiss cows up high on the mountains.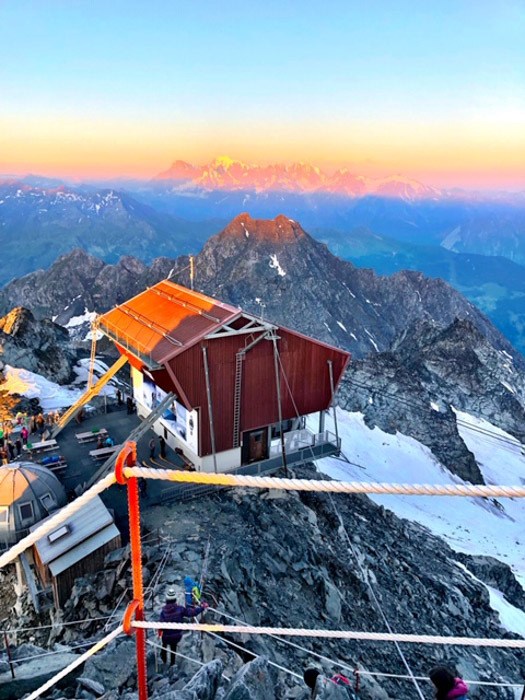 Two other fantastic activities that can be done whether it is sun or snow is paragliding over the Alps and to drinks some rather delicious Swiss wine.
Find out more about Verbier in my posts about how to experience the best of the Verbier Summer and the best things to do in Verbier.
5. Graz – Austria
Who needs Vienna? Lovely Graz is the second biggest city in Austria and for me much cuter than its older sibling. It is easy to see why Graz Austria was designated a UNESCO World Heritage Site in 1999.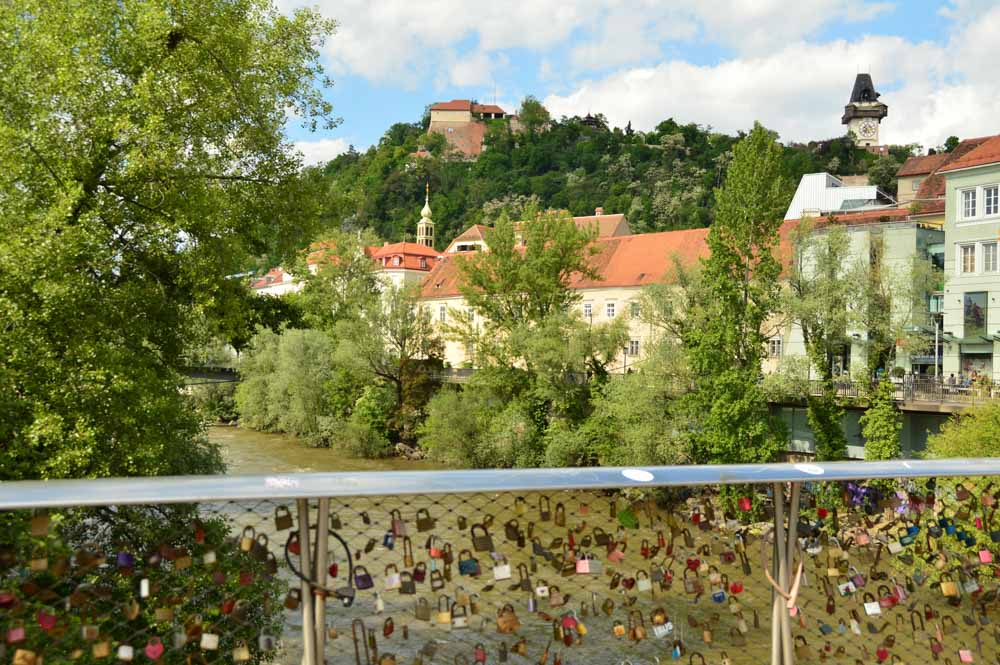 Add to that its 2011 nomination as a City of Design and you can see why it wasn't difficult to build a lengthy list of things to do in Graz.
However, the highlights don't stop in the lovely Graz old town. Within a 10-15 minute drive of Graz are several photo-friendly and fantastic places to visit.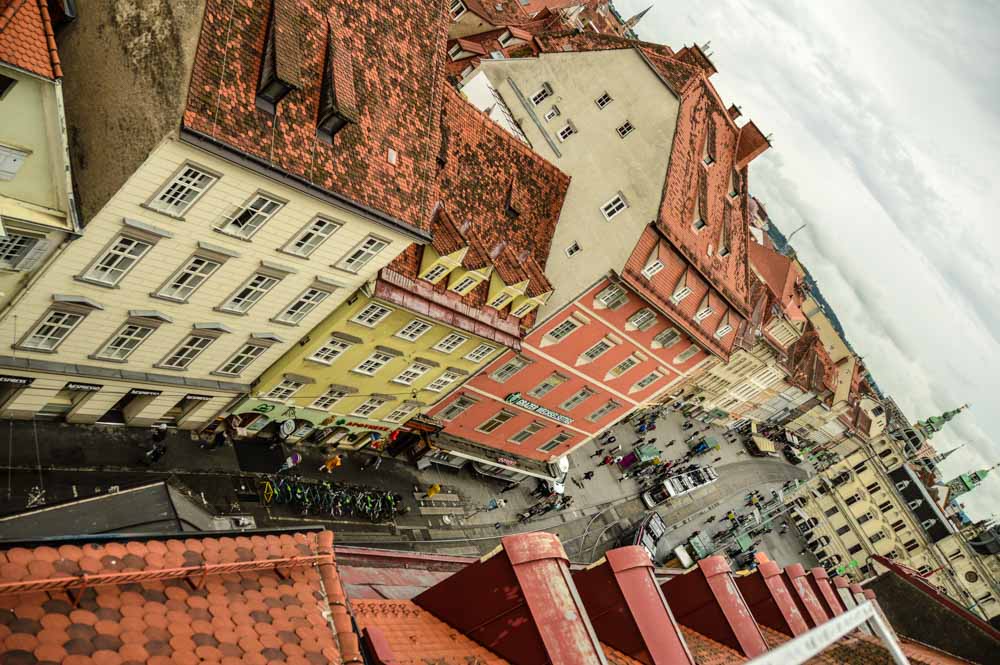 From the world's longest indoor slide to classic castles to rotating glass lifts to sculpture parks Graz and its surrounds will give you a holiday to remember.
Check out my 23 fantastic things to do in Graz and nearby as well as my Austria Itinerary.
6. Santiago de Compostela – Spain
For centuries, thousands of pilgrims have travelled on St. James' Way every year, finally reaching the capital of Galicia and entering the iconic Cathedral. According to tradition, this is the burial place of the relics of James the Apostle, discovered in the 9th century.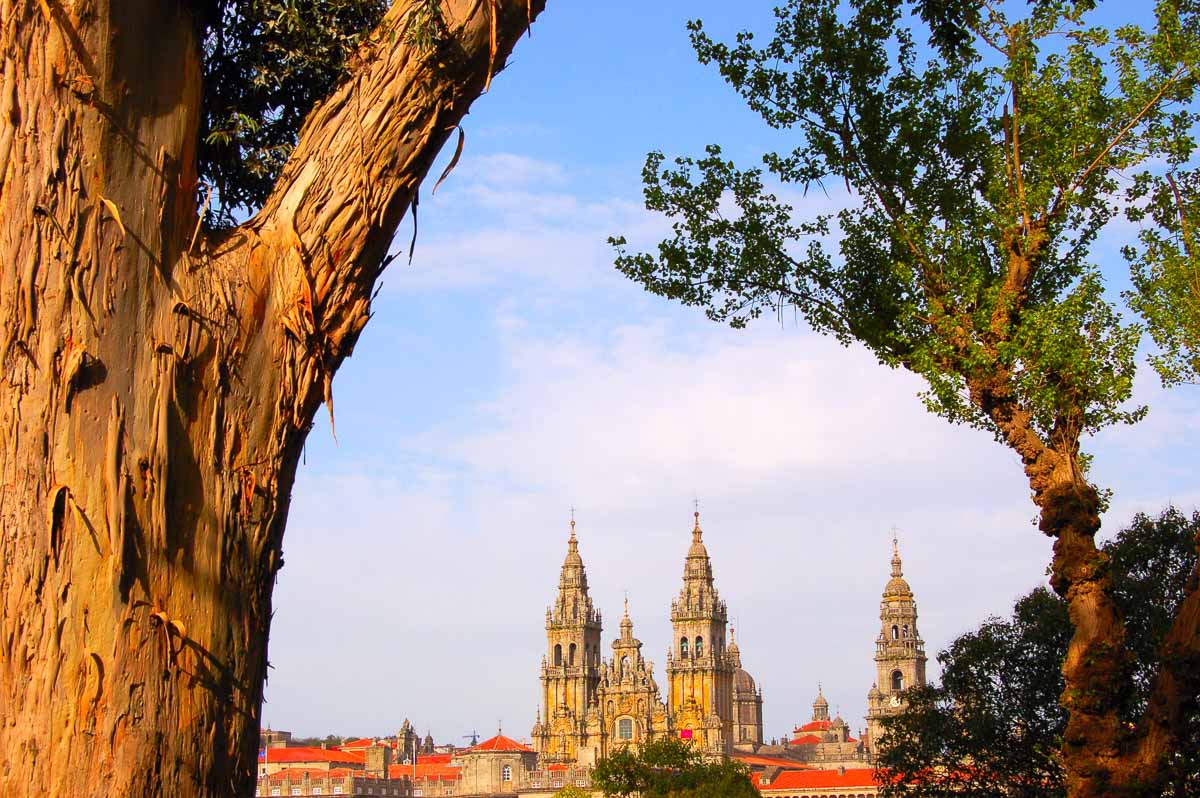 But Santiago de Compostela is very much a living city, with other attractions for travellers, pilgrim or not: countless restaurants and bars where you can enjoy the delicious seafood of Galicia, a UNESCO World Heritage old town centre, daring contemporary art… There's plenty to do in this city which combines history with a younger modern side.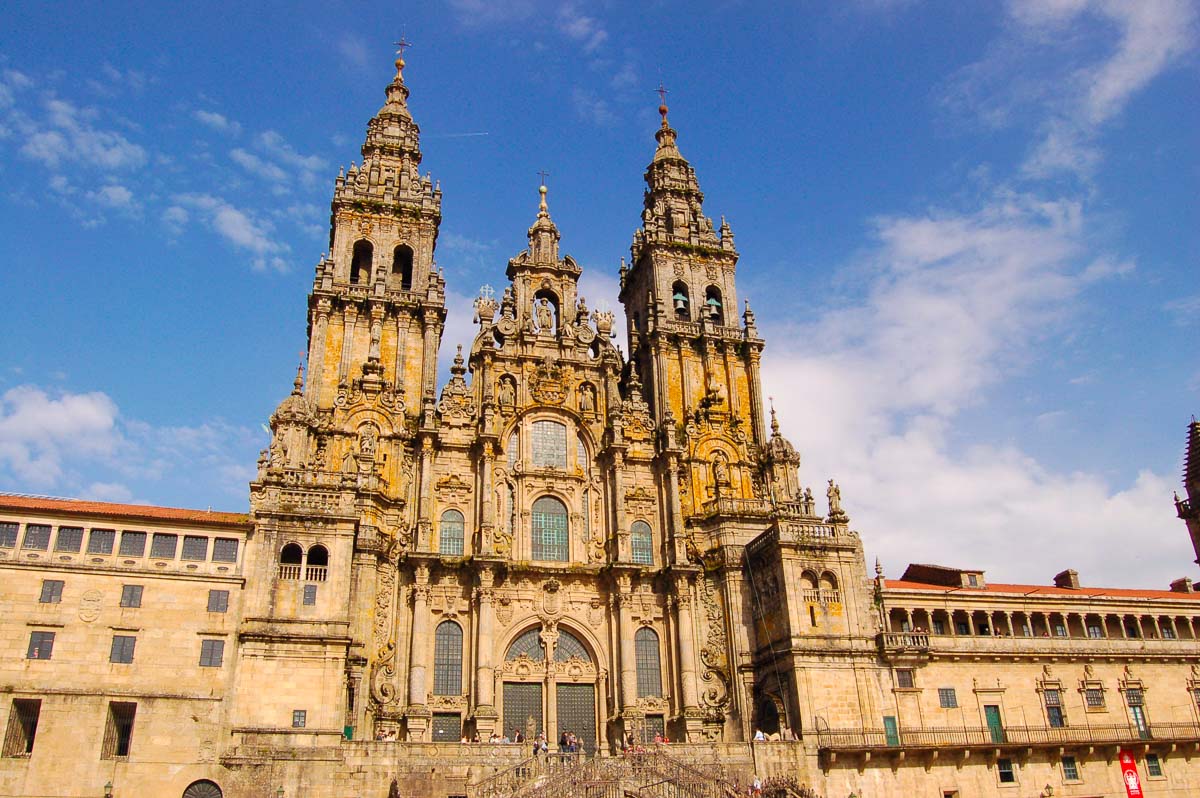 ⇒ There is something about landmarks – I am always a bit awed when I get to see one! 16 Famous Landmarks in Europe You Must See, 12 Beautiful Spain Famous Landmarks, 11 Stunning Canada Landmarks, 15 North America Landmarks, 16 Australian Landmarks, Top 10 Famous Landmarks in the US, 21 Stunning Asia Landmarks, 10 Bridges in London Not to Miss, 20 Most Beautiful Cities in the World, 9 Picturesque Japan Landmarks and 11 Historic Greek Landmarks.
Enjoy the amazing local octopus and other seafood delights, head to the Sunday mass which pays special tribute to the pilgrims every week and you can even walk the last couple of kilometres of the Santiago de Compostela.
7. Baden Baden – Germany
This gorgeous 2000-year-old town lies at the foothills of the wonderfully named Black Forest. Baden Baden Germany has a fantastic location for exploring the region as well as everything from, of course, spas to shopping to a palatial casino within Baden-Baden itself.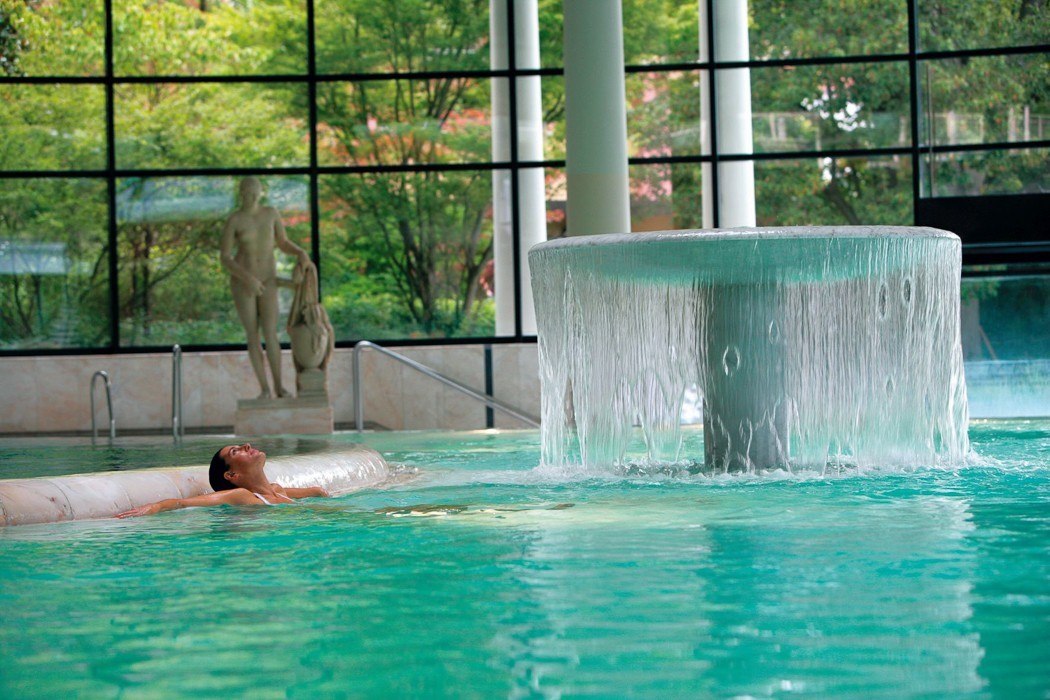 Before you head to Baden-Baden Germany do check what is on. The city is well known for the three international horse races it runs each year – as it is for its Christmas markets.
But this German town is most famous for its spas. Indeed, Baden Baden Germany has 12 hot springs and has been welcoming those seeking to relax and reconnect for centuries.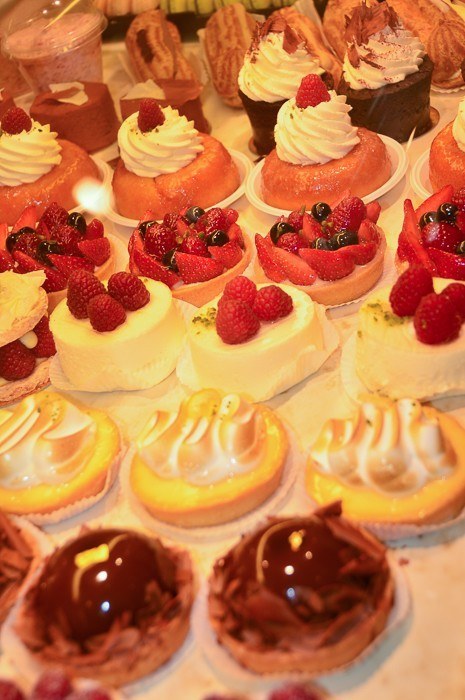 Today Baden Baden has managed to keep all of those wonderful historical elements but added in more modern spa facilities, fantastic food, modern art and much more.
Find out more about this beautiful German town in my Baden Baden Spa Guide and the best Baden Baden Tours.
8. Gaios – Greece
Gaios is the very charming and insta friendly capital of Paxos. There is a super cute pink church on the harbour in the main square and loads of cute taverns. The main square of Gaios Paxos is the centre of town.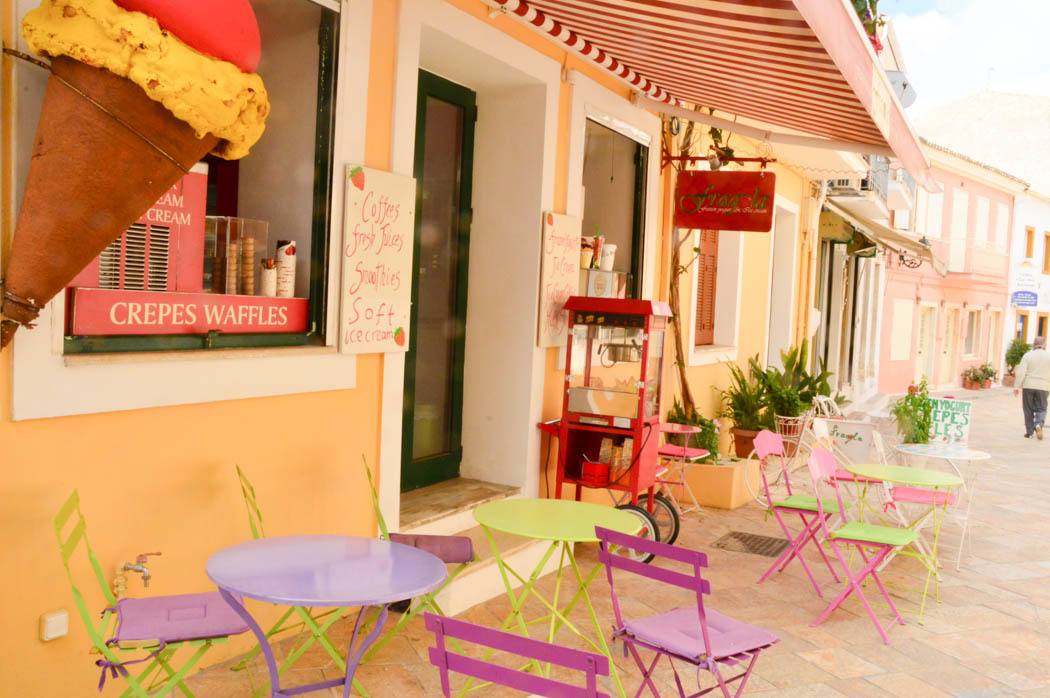 It is then lovely to walk along the Gaios harbourfront – home to more tavernas – and my favourite shop Koo which features loads of lovely local Greek designers. Koo Paxos is particularly good for shoes – and has super cute bathers for those on the slim side.
Gaios Paxos Greece also has cute backstreets for exploration. Bouganvillea is everywhere, colourful buildings – all the cute things you want from a small Greek town.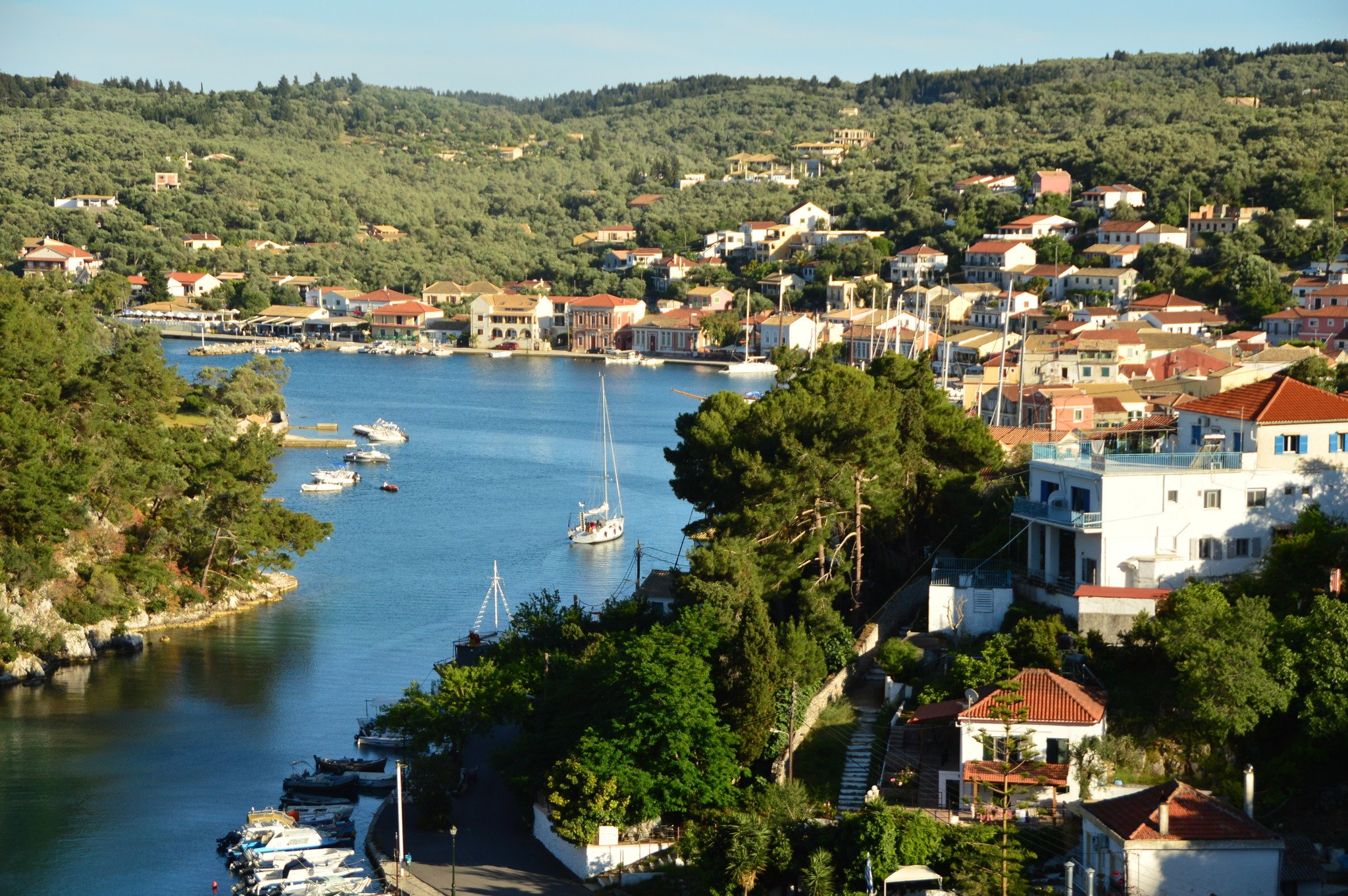 Plus if you are staying in one of the Paxos villas there are 2 butchers (shut most of the afternoon so come at lunchtime or early evening) and several good small supermarkets with all you need.
I also found a nice olive oil/wine shop on the Gaios harbour and bought some great Greek wine. Many of the boat tours depart from the new harbour which is easily walkable from Gaios.
Find out more about the lovely island of Paxos Greece, Paxos Restaurants, and Beaches in Paxos in my posts.
9. San Marino – Italy (sort of)
San Marino is the oldest republic in the world and it has never been taken over by anyone. This small country of just 61 square kilometres sits on top of a hill and overlooks the Italian countryside. So it is in Italy but it isn't actually Italy – it is a separate republic.
San Marino is home to just 30,000 people but has its own police, its own schools and it doesn't belong to the European Union.
A hilltop town in Europe is always going to be at least a base level of photogenic. San Marino then has multiple sculptures, is mostly pedestrianized with lovely paved streets, excellent use of flowers throughout the country and amazing views everywhere.
The highlight of San Marino is walking to the very top of the country and its famous three towers which date back to the 11th century.
Another way to get some fantastic views of the Italian countryside is to take the compact San Marino funicular. The funicular will bring you up into the main square of San Marino.
Read more about San Marino and nearby in my post on 14 Things to do in Rimini.
10. Valletta – Malta
Lovely Valletta is the capital city of Malta. Many head straight to the beach areas of Malta and all-inclusive hotels and miss this absolutely charming city. And due to its location, it is likely to be a nice day – indeed Malta is the sunniest city in Europe.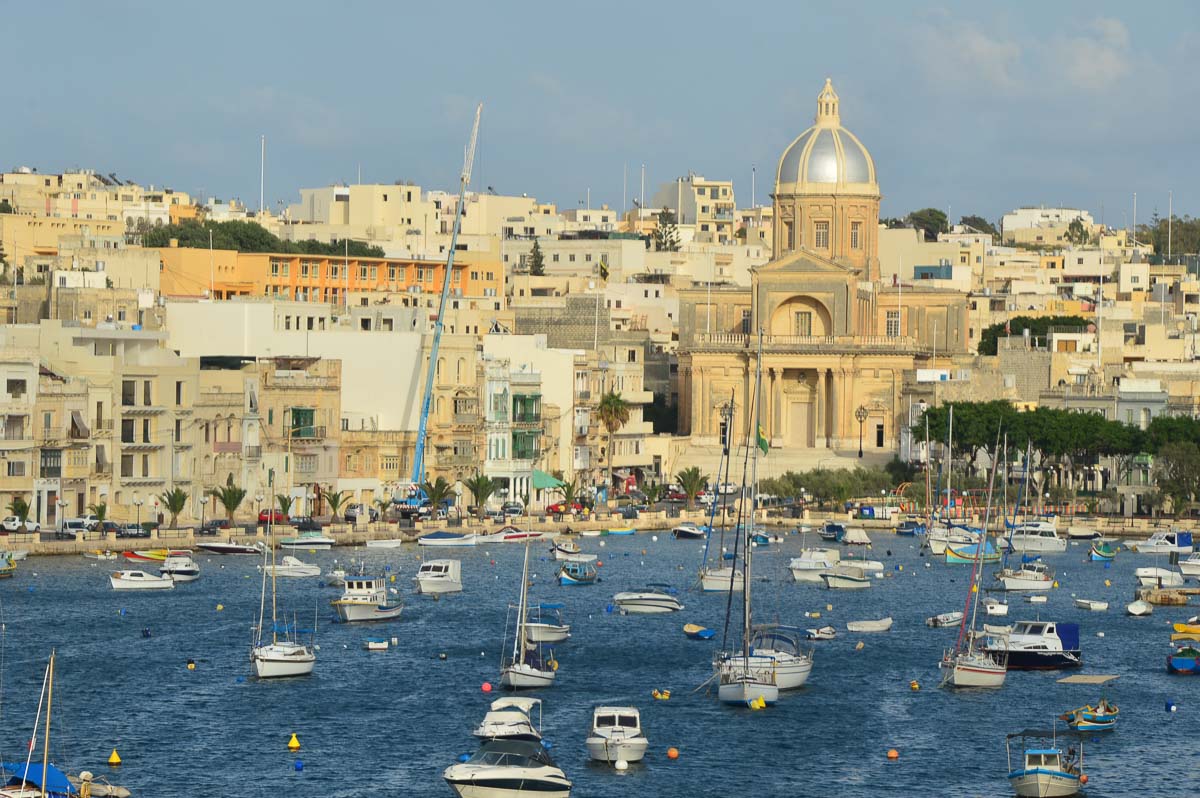 Valletta is best known for its fantastic grand harbour. In its small 55 hectares it has over 320 monuments, making it the most concentrated historic area in the world.
It is a grid town of small streets – and some steep hills – which are filled with beautiful old buildings, cute boutiques and some fantastic restaurants.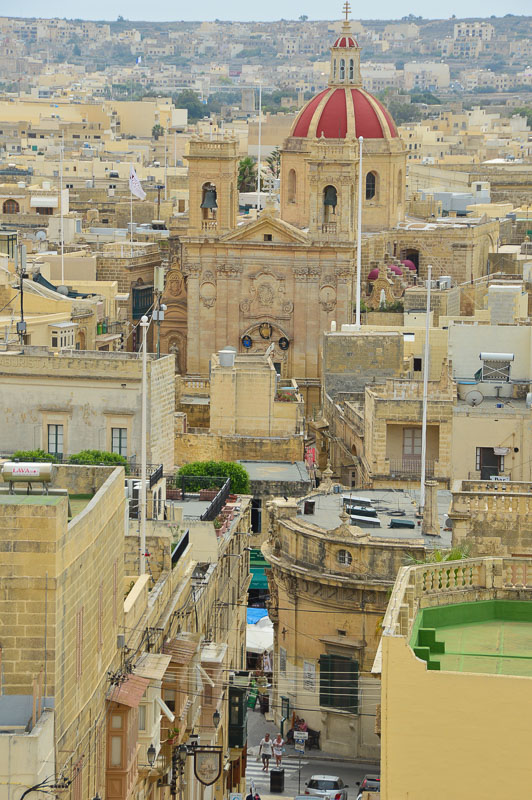 ⇒ Love watching the sunsets and sunrises? Check out my posts on the 6 Places to watch Sunsets in Seattle, 7 Spots for Sedona Sunsets, 6 Sunrise in Paris Spots, 9 Spots to watch the Sunrise in London, 8 Places to watch Sunsets in Ibiza, 15 Places to watch Sunsets in London, Where to watch Santorini Sunsets and Where to find the best Sunsets in California.
11. Mostar – Bosnia
Lovely Mostar is most famous for its beautiful old bridge, Stari Most, a UNESCO listed site. Mostar is located in Bosnia Herzegovina (it's the largest city in Herzegovina) but can also be visited as a day trip from Croatia.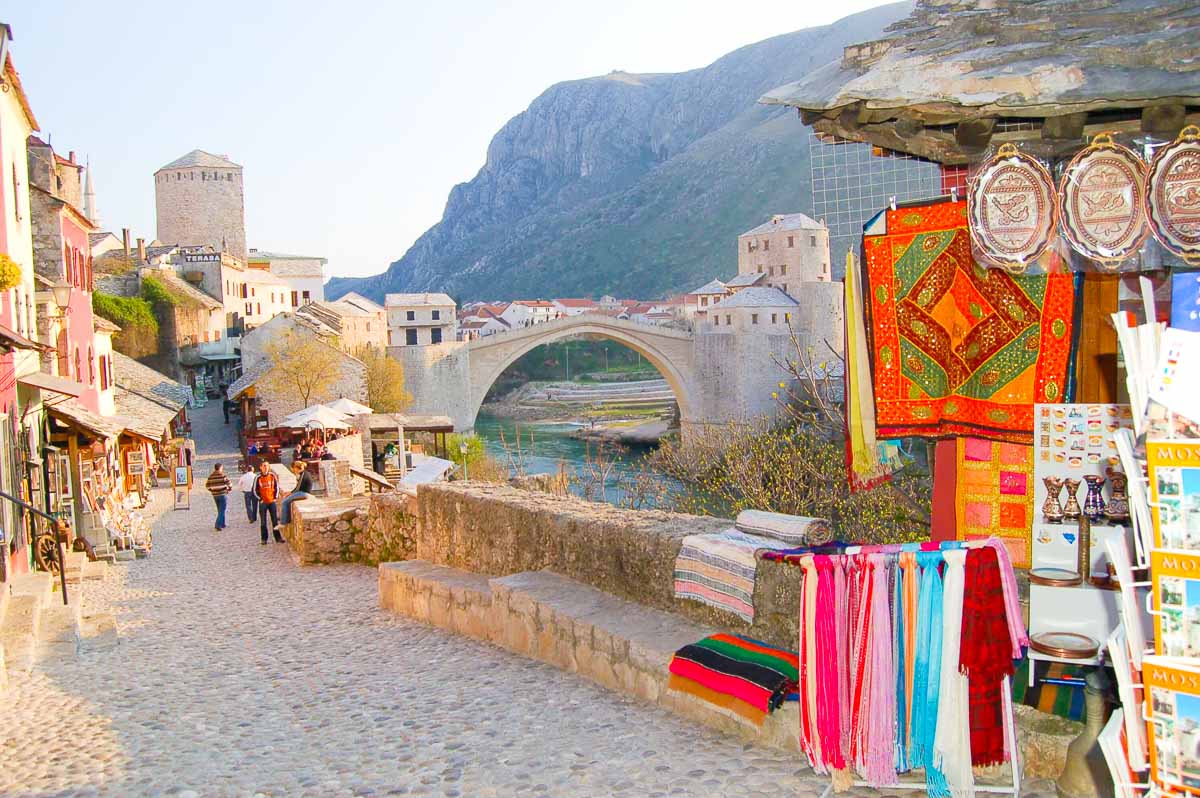 The city's famous bridge was originally built in the 16th century and reaches over the Neretva River. However, the bridge was destroyed during the civil war in the area in 1993. It was rebuilt and declared a UNESCO site in 2005.
This town of light coloured stones is heavily Ottoman influenced and full of market stalls, shops and restaurants.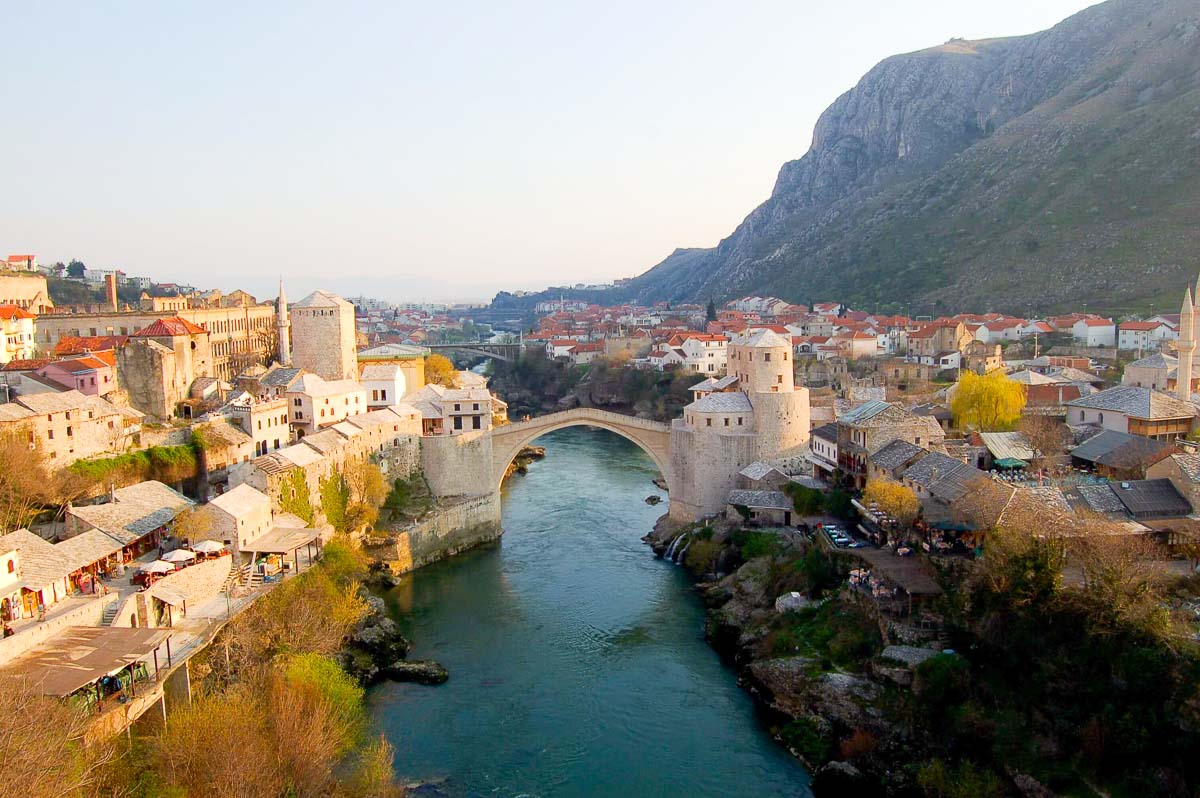 ⇒ Explore more of Europe in my posts on 14 Beautiful Cities in Europe 16 European Palaces not to Miss, 17 Beautiful Castles in Europe Not to Miss, 12 Beautiful Famous Spain Landmarks and 16 Famous Landmarks in Europe.
12. Stockholm – Sweden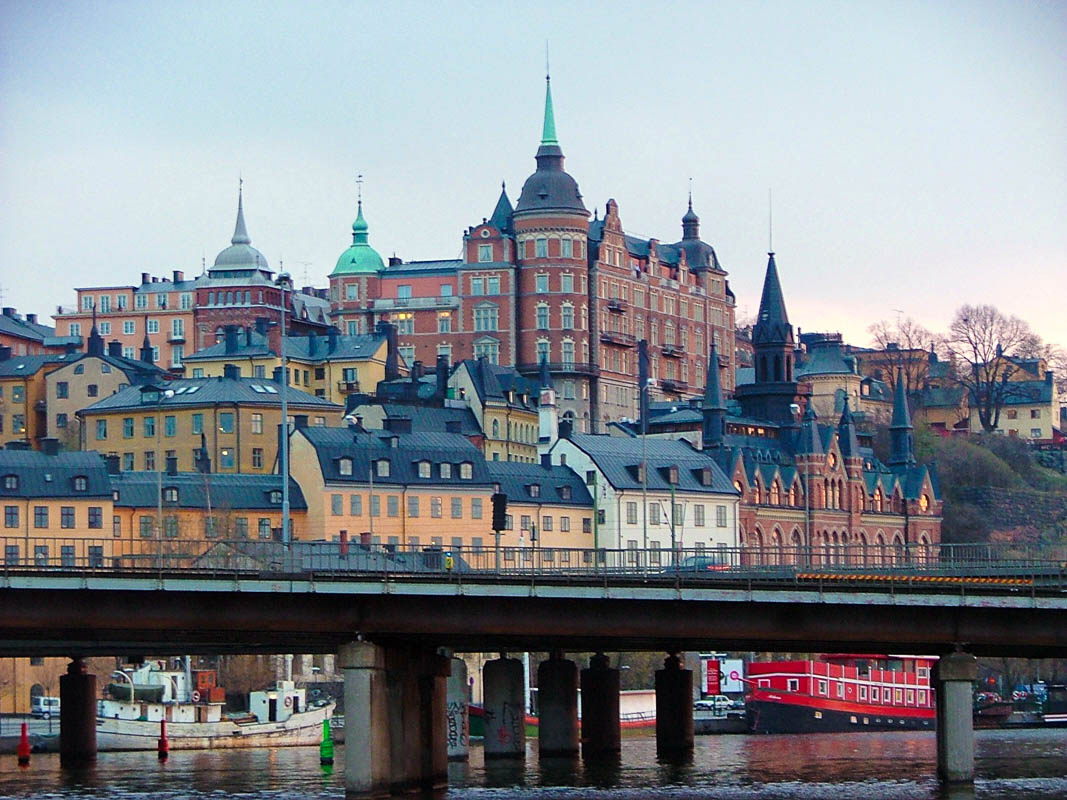 Okay you probably know Stockholm but is it top of mind when you think about beautiful cities in Europe? Most of us think of the cuter side of beauty when we think of beautiful cities in Europe. Stockholm is a cleaner more modern type of beauty.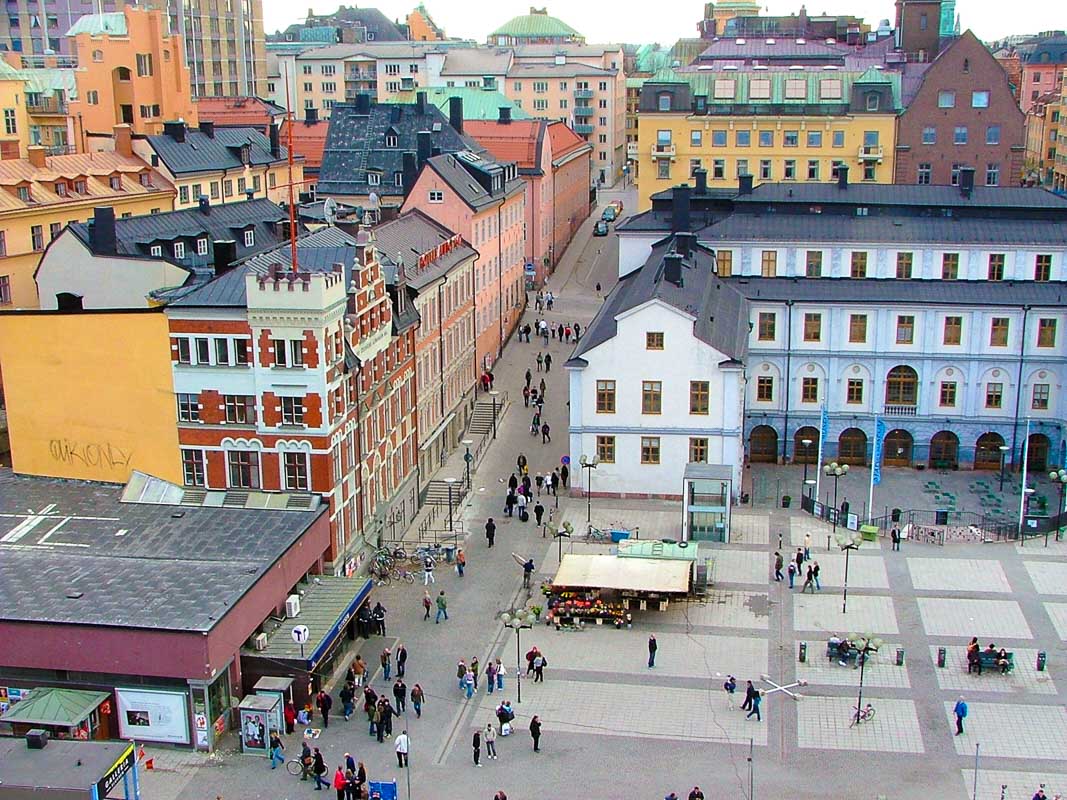 Beautiful Stockholm consists of 14 islands and more than 50 bridges. Its old town is full of cobblestone streets and coloured buildings. And one a sunny day few cities in the world can match the beauty of Stockholm.
13. Seville – Spain
Barcelona and Madrid tend to be top of mind when it comes to Spain. However, my personal opinion is that little Seville in the south of Spain is far more attractive than the two.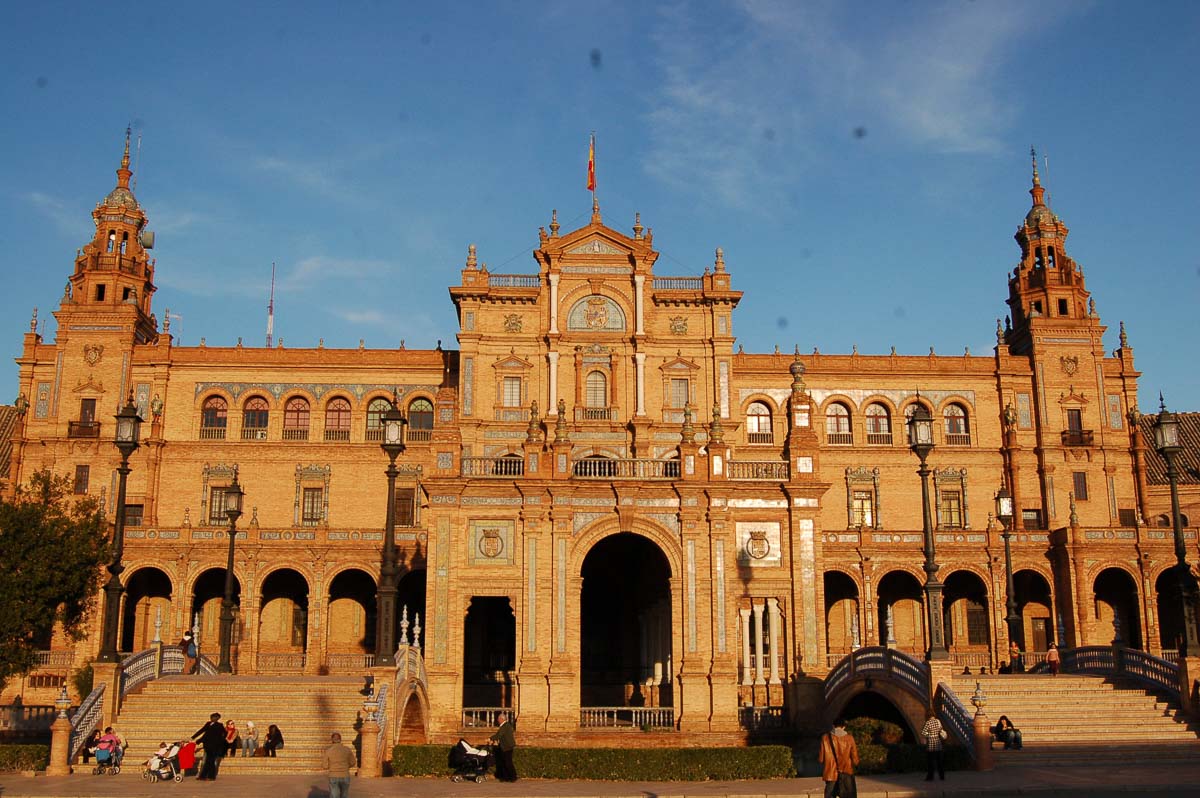 This atmospheric city is wonderfully relaxed yet buzzes with an undercurrent of energy. This could well be influenced by the flamenco dancing and music for which it is so well known.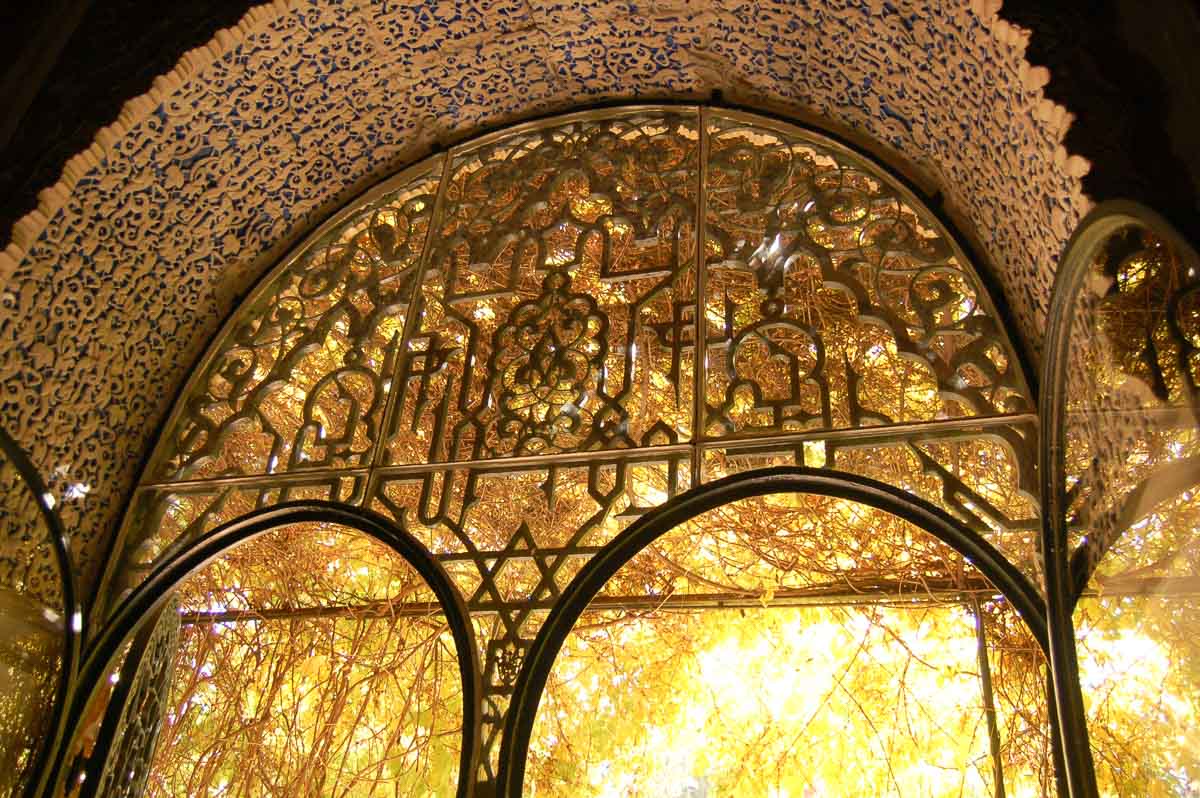 The Plaza de Espana has some of the most beautiful tiling work you will ever see and don't miss the stunning and very photogenic Plaza de toros de la Real Maestranza de Caballería de Sevilla, home to one of the most famous bullfighting festivals in the world.
14. Kotor – Montenegro
Kotor is a coastal town in Montenegro which is situated between the majest limestone cliffs of Mt Lovcen and the Adriatic coast. It is extremely scenic – from its location to its small streets to the wonderful views over the city as you hike up the cliff.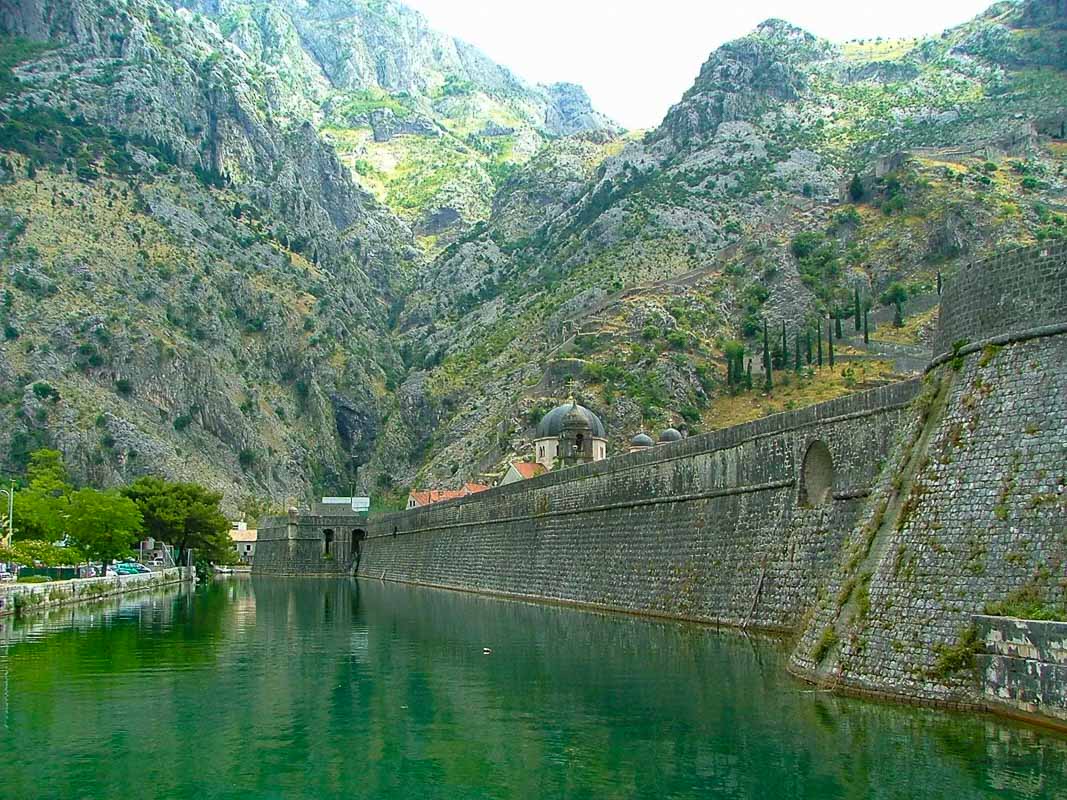 The old city is a UNESCO world heritage site and was buit between the 12th and 14th centuries and its city walls have protected the 4 kms of Kotor since that time.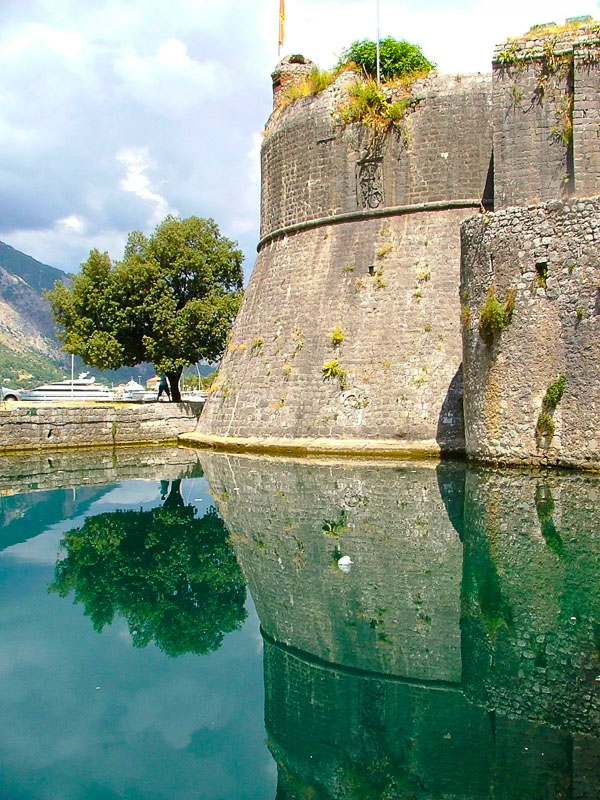 Wander through the old town, check out the many cats that call Kotor home, climb up to the castle of San Giovanni or take a tour of the bay of Kotor.
Shortcut Travel Toolkit
Ready to Book? Here are my travel favourites:
⇒ For accommodation Booking.com – great prices, great clear layout of accommodation options & brilliant for cancellation (& good photos!)
⇒ Or feel like a local by staying at an airbnb or having one of their great local experiences Airbnb
⇒ For flights skyscanner.net – always have the cheapest prices and great tools to help easily figure out if it would be better to leave the day before etc
⇒ For car hire rentalcars.com – huge range of options and a price match guarantee
⇒ Every trip is improved if you know at least a little bit of the local language – Rosetta Stone is the best and often have great getting started deals.
⇒ Skip the Line tours – Viator have over 14,000 of these – I am always so happy when I have pre-booked one of these! And you can cancel most Viator tours with full money back if you're more than 24 hours out
⇒ And finally and super important – Roam Right for Travel Insurance have an excellent rating and lots of choice. I particularly like their policies that just cover medical or car rental. They also have great options for adventurous travellers.
Who Paid for What in this Post?
This most beautiful cities in Europe post includes affiliate links. That means if you click through and end up making a purchase I will receive a small commission. I wanted to make sure you were aware of this.
Watch my 14 Most Beautiful European Cities Web Story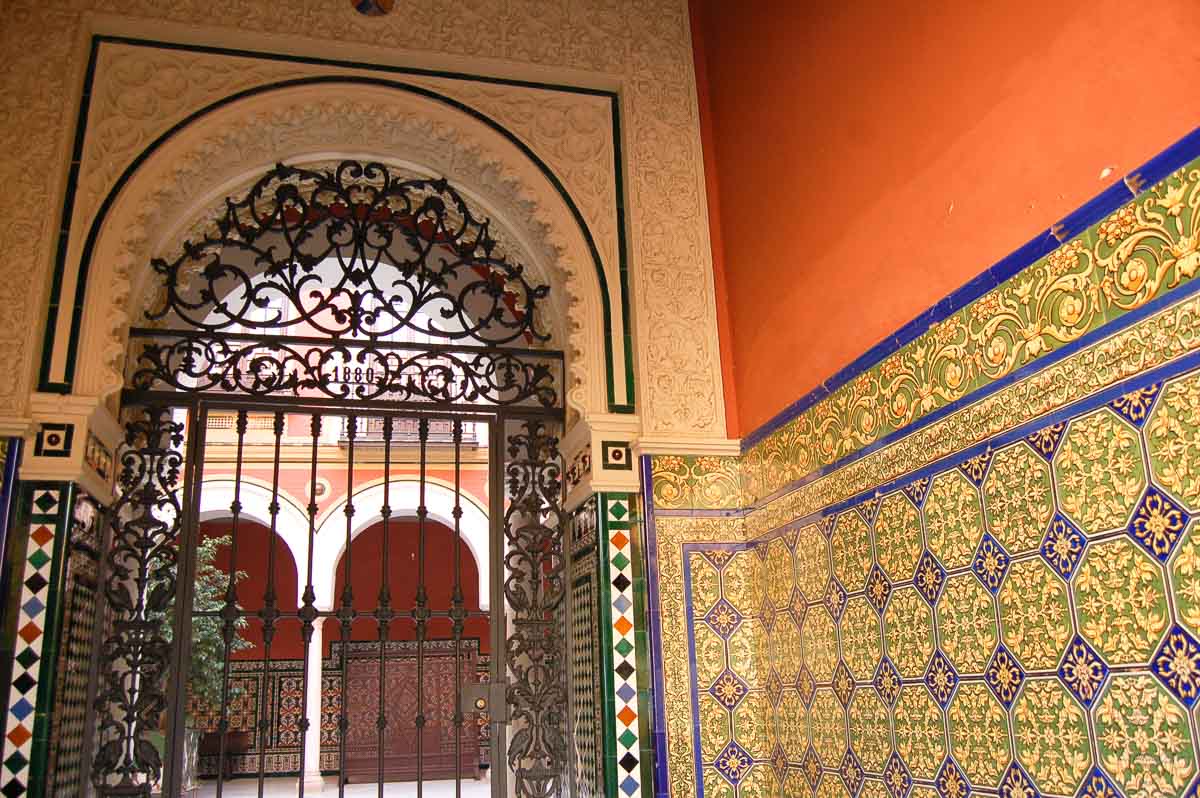 Like this most beautiful cities in Europe Post? Why Not Pin It?