It is now hard to believe that English food used to be mocked! London is now one of the most foodie cities in the world. However, it is a big sprawling city and can be intimidating for visitors and new residents. So if you're a food lover visiting town taking a London food tour is a great idea. Also, some of the best bits of foodie London are not in the guidebooks. It takes a local – like me! – and your tour guide! – to bring them to life.
Book a Local Style London Food Tour Here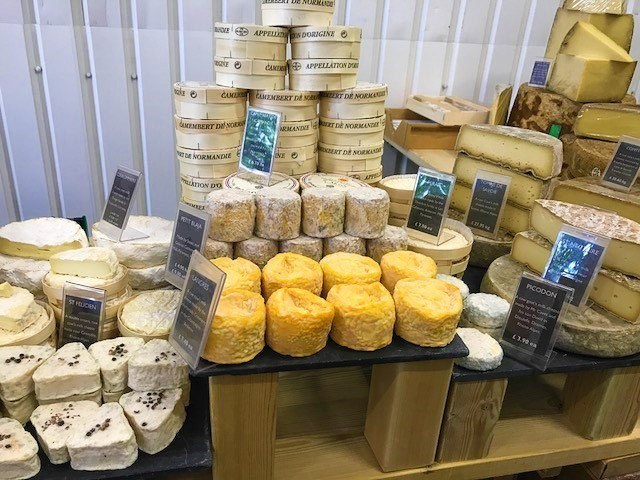 London Food Tours – What are the Options?
I have been on quite a few London Food Tours! There are several key types/areas for tours. The first is Borough Market and the area around it – London Bridge. Second is the East End or around Brick Lane – the traditional home of Indian food in London. Third are tours around traditional and modern British food. Fourth is the wonderful area of Soho. Fifth is tours around Chocolate! And the sixth is quirky/slightly different types of London Food Tours. I have gone through and reviewed the best options within each – as well as some other different foodie things to do in London.
Wondering what else to do whilst in London? Check out this useful post on a 4 Day London Itinerary.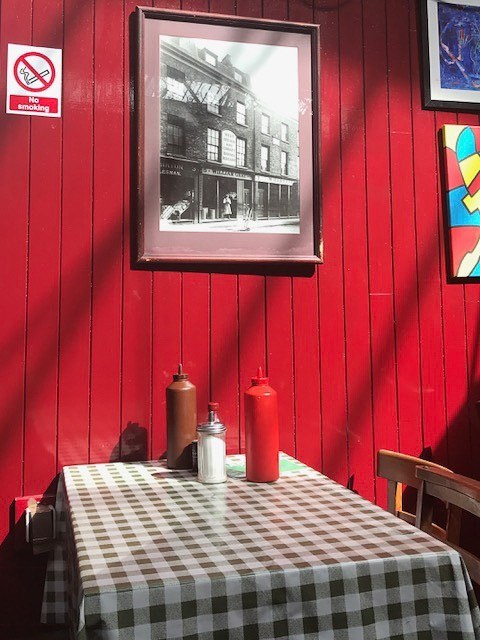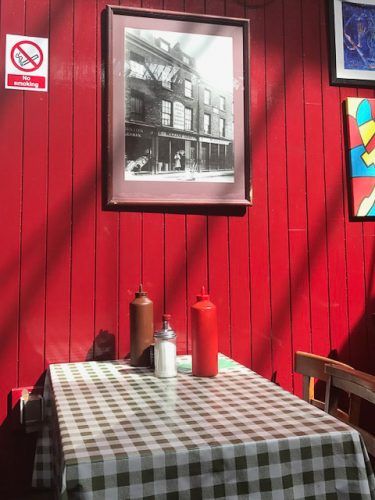 1. Best London Food Tours – Borough Market & Around
Book Your Borough Market Walking Food Tour Now
Borough Market is one of my favourite places in London. I first started going there when I moved to London 16 years ago. Which is not very long ago considering this market has been operating for 1003 years! It is the oldest fruit and vegetable market in London. There is so much on offer that sometimes it can be challenging when it comes to Borough Market what to eat. Which makes it a perfect place for London Food Tours!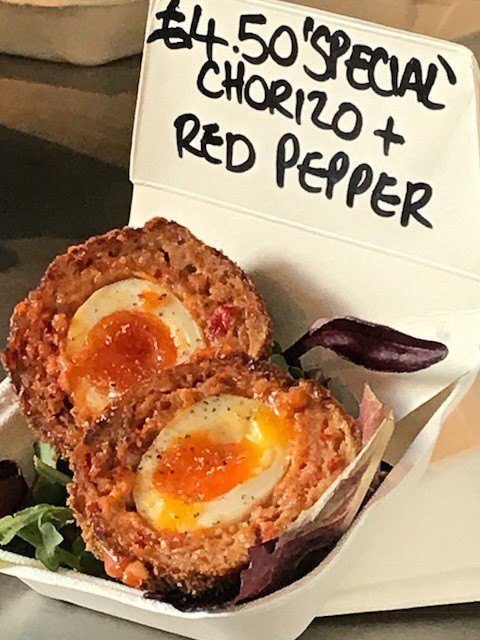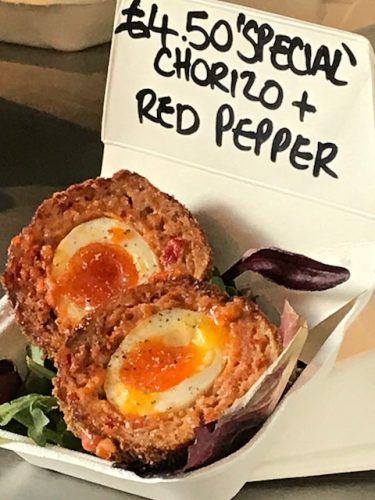 It is one of my most regular haunts – Monmouth coffee, burrata cheese flown in from Italy that morning, the amazing smell and colours of the vegetables – it is a bit of a happy place for me and no terrorist activity will ever change that. It has become far more popular in recent years and quite a few London Food Tours now cover the area – a great solution to the Borough Market what to eat there is a million options problem!
One of the best tours I have done of Borough Market was with London Tailored Tours. London Tailored Tours are led by the lovely Charley who is filled with enthusiasm and passion for Borough Market and the Borough area in general. She is also a passionate foodie which shines through – it is a pleasure going for a stroll with someone who is talking about their favourite thing!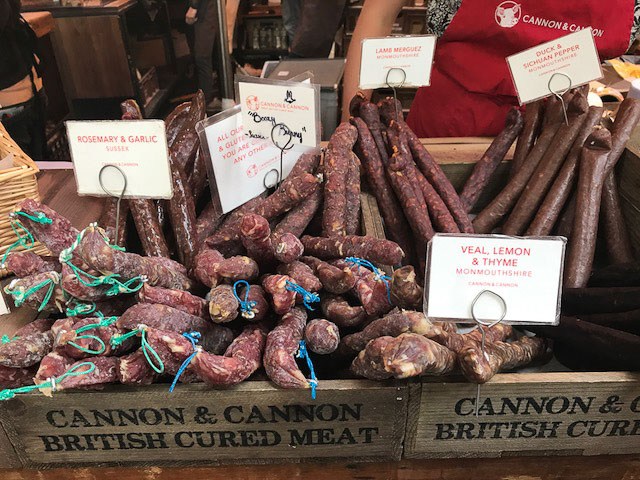 If you're visiting London – or live here – check out this great post on the Best London Weekend Breaks 
So our London food tours kicked off with the Borough Market what to eat classic – a Bacon Butty! For my non-UK readers, a bacon butty is a British institution and consists of bacon in fluffy white bread and butter or a fluffy white roll. Tradition would then dictate you add your sauce of choice – red for me – before enjoying the perfect breakfast. Once you taste one you will realise why this is where all the market traders come for their breakfast at 5 am!
After the bacon butty, Charley took us to meet several different types of market traders where we had private tastings. We kicked off with the rather different British cured meats stall! From seaweed and cider salami from Cornwall to pork, garlic and peppercorn and finishing with the unique blood, wine and chocolate this was a taste sensation!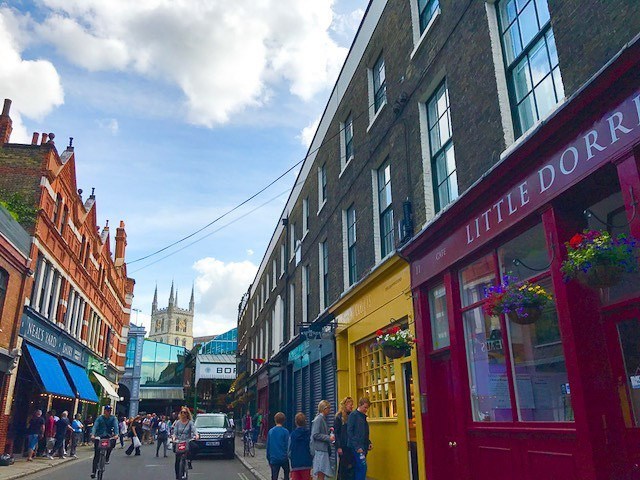 Next up was cheese. We headed to a Swiss cheese stall – not as in the type with lots of holes in it but other types of Swiss cheeses. Most intriguing was the blue brain cheese and I took a few home with me including the amazing truffle cheese. There is an opportunity to purchase at every stall so make sure you bring a backpack or carry bag as it is very hard not to shop!
Charley is also a fantastic source of information on all types of tales of Borough Market – including showing you the door that was used as Bridget Jone's home in all of the movies.
Then it was time to sample another British classic – a scotch egg! This was from a stall that only does scotch eggs – yes it has fryers sitting right there and you can have your scotch egg gooey and warm! The Scotch Egg is a British tradition – egg and sausage meat done in breadcrumbs – the perfect breakfast before you start a big day!
Another great city to visit in the UK is Cardiff – check out my post on Fun Things to do in Cardiff.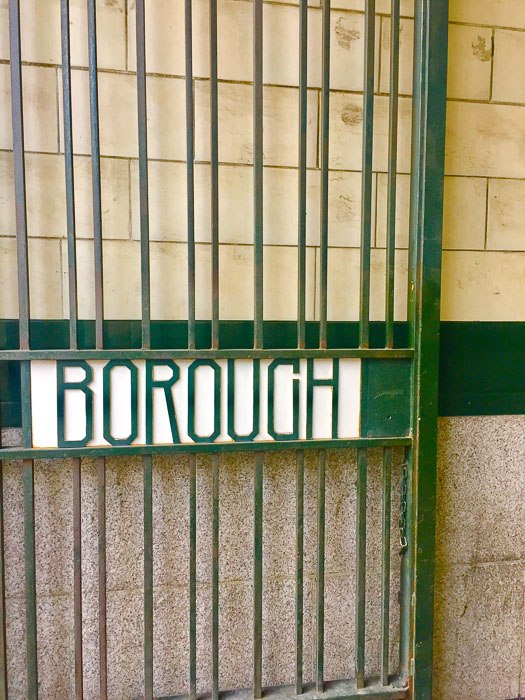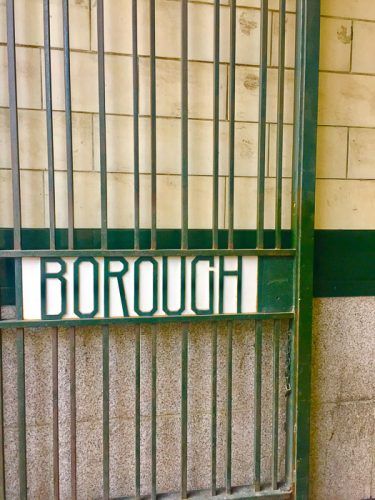 Then on to oysters and a stall that has been in the one family for seven generations! Again they just do oysters and there is quite the queue! Luckily when you are on the tour lines don't exist as all had been pre-organised by Charley!
Next, up on our Food Tours London was chocolate! The market's best hot chocolate as well as amazing brownies. This is one I will be returning to as it serves a chocolate afternoon tea and has a lovely terrace. Charley then takes her tours through the local area with some amazing finds like Crossbones and a secret view of the Shard.
Next up was a local wine shop that used to be an old cork factory for a tasting. We then finished the tour at a fantastic local pop up/street food venue near elephant and castle tube where we enjoyed some delicious Sicilian sweet puffs with chocolate sauce and pistachio!
Earlsfield is a suburb in South West London with some great places to eat – Check out my post on the Top 10 Earlsfield Restaurant and Cafe Choices.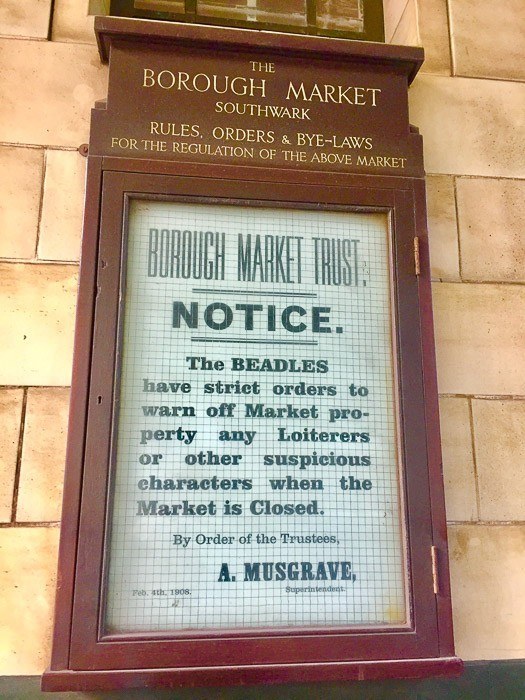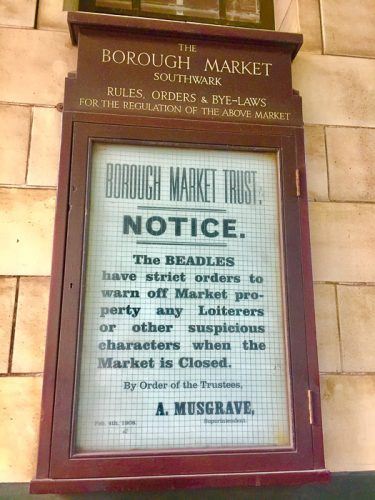 The 3-hour tour flies by and is fantastic value. All the food is, of course, fantastic but it is all the great stories behind it and behind the Borough area that makes this such a memorable tour – no wonder it is so incredibly popular on Trip Advisor! This is a great tour to do if you're a Londoner or a first-time visitor to the capital!
The Borough Market Food Tour runs every Monday and Friday at 230pm and Saturdays at 930am.
If you'd like to add some mainstream sightseeing in the area with your food tasting check out this Secret Food Tour in London.
If you would like to do all those things and add in visiting a pub and a top secret dish check out Oliver's London Bridge Food Extravaganza.
Travelling Solo in London? Have a read of this terrific Solo Travel in London Guide.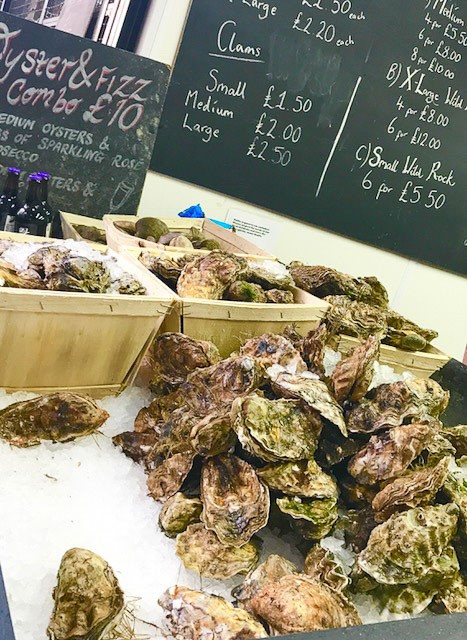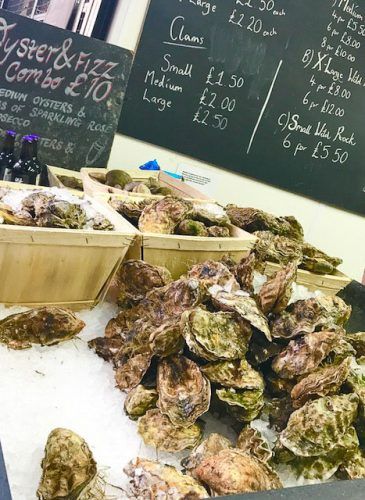 Would you like to see some really extraordinary photos of Borough Market? Click here
If you are looking for some other great places to eat in London why not take the view of a European? Here is a great post on Where to Eat in London from the great blog Travel Eat Enjoy Repeat. 
Check out the Top 10 London Food Tours Here
2. East End Food Tour
I love a walking tour! It is my favourite way to explore a city. Even when that city has been my home for nearly 15 years! So when I was offered the opportunity by tour experts Triple to take any tour I liked with them I leapt at the chance to explore London Graffiti and Street Food.
We met our lovely tour guide Amicie not far from Liverpool Street station on a luckily bright and sunny Saturday morning. Appropriately we met under the Goat sculpture! Our first stop was coffee! We visited Nude who roast their own coffee and I had a fantastic flat white.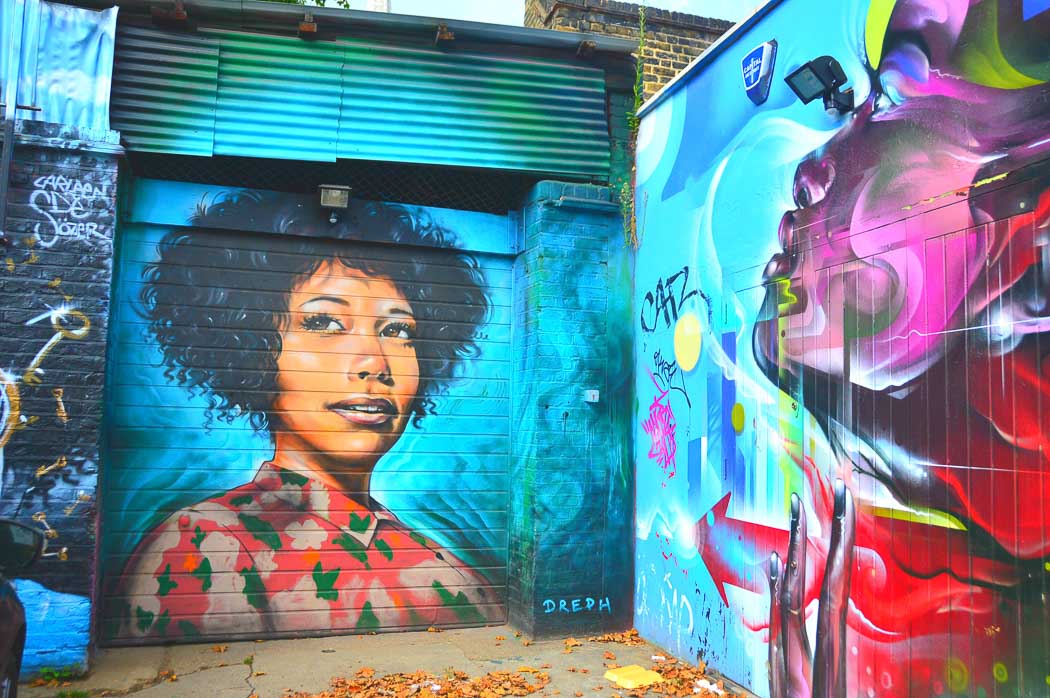 We were then on the edge of Spitalfields market. The tour wasn't about Spitalfields (which is great if you haven't been) but we did have a quick wander through. Amicie then pointed out the classic Ten Bells pub. It was a little early for a pint but again this is a great place to go for a drink when in London.
The focus of the tour was the back streets around Brick Lane. Brick Lane is traditionally known as being the centre of Indian food in London. The famous Indian restaurants still dominate the street but now cool cafes and stores have been added as well as stunning London graffiti.
Check out my post on the Best 10 Restaurants Near Clapham Junction.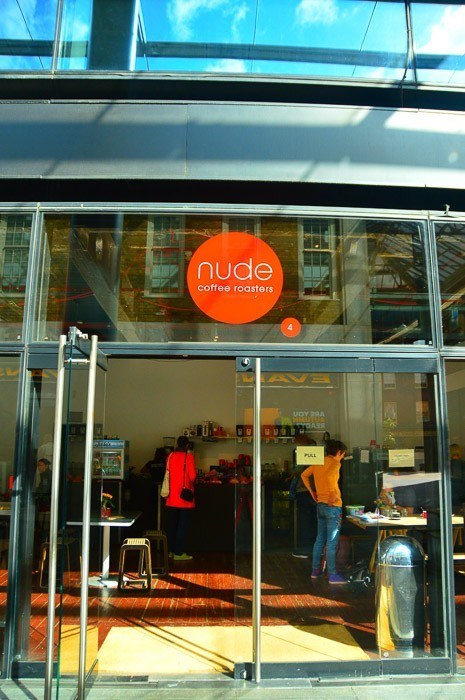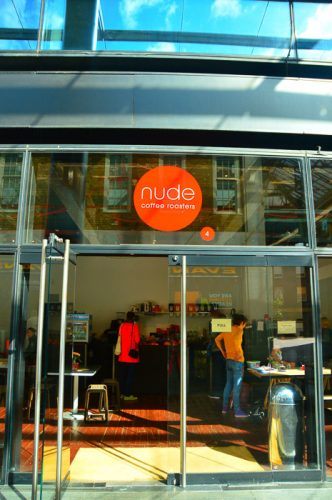 Amicie is a qualified art historian and her knowledge and understanding of art really helped us to gain an appreciation of the London graffiti that we saw. We were fascinated to discover that one of the major trends in London graffiti is using smaller areas of the walls. Artists are essentially producing stickers and then applying them to the walls. This creates amazing collages with the works of multiple artists.
We also explored some of the lovely old architecture of the backstreets. Amicie shared with us background stories on the classic brick buildings. I particularly loved the wooden shutters – it was almost like a touch of Amsterdam in London!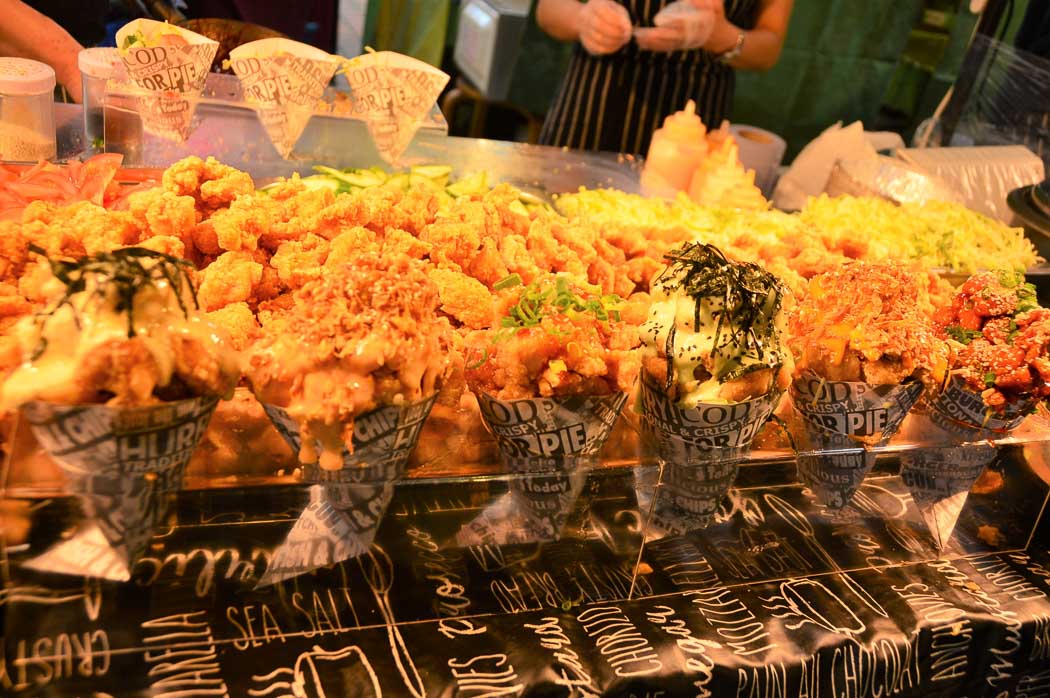 Our next stop was the Nomadic Community Gardens. I would never have known this place existed! It is a bit of a wander off Brick Lane so not so easy to find. Essentially it is like an allotment on steroids! Apparently, the council will be developing this rather large plot in the future. As that is the case they have basically offered the space up free to residents to do with it what they will.
Importantly there is a little cafe – the Roving Cafe – on offer for coffee and cake!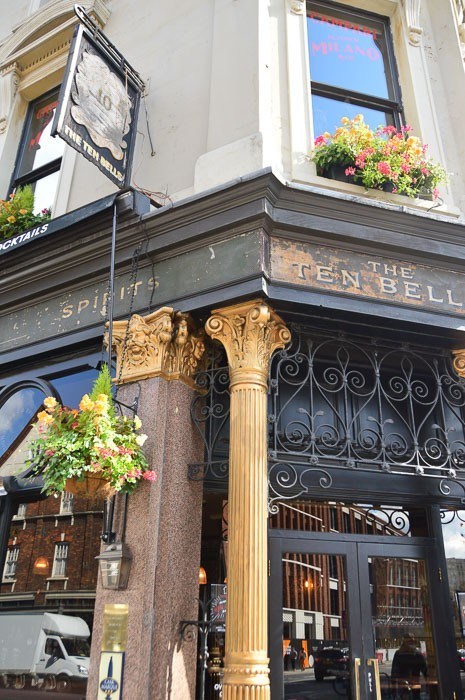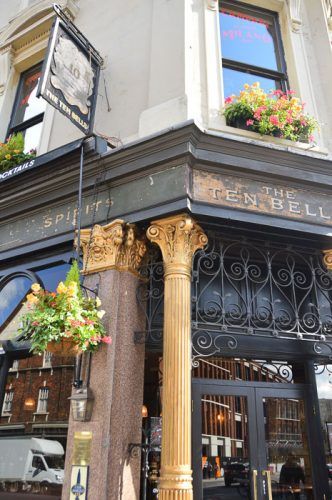 We were able to stop for snacks along the way – all at spots of course recommended by Amicie. A highlight was the amazing bubble waffles! These are waffles that basically act like a wrap for different fruit and sweet combinations. yum!
Our first stop, however, was at the Tibetan dumpling stand for some chicken momos. They were much better than most of the momos I tasted in Nepal!
We then headed to the Old Truman Brewery. This gorgeous building is now filled with street food vendors. There is literally every cuisine that you can imagine represented! There is also a decent sized seating area so that you can enjoy your food.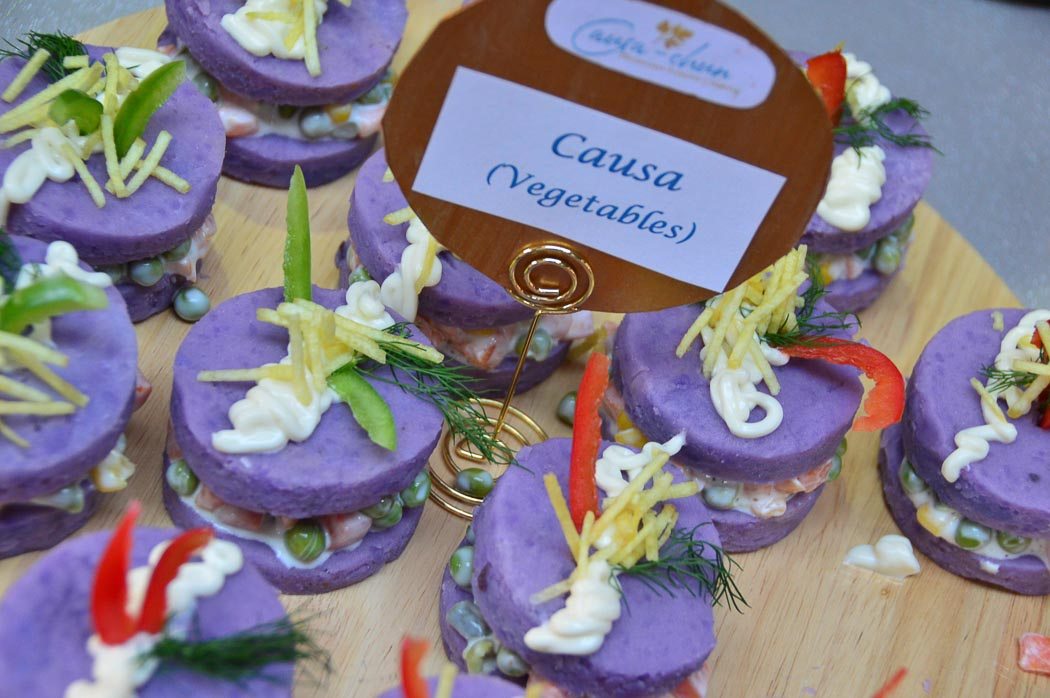 Korean fried chicken with every variety of sauce you could imagine was on offer. However, the vendor that most stood out to me was the one from Peru. He was selling La Causa which is basically ceviche in a kind of milky mayonnaise type sauce. He differentiated his offer by providing La Causa in mini sandwiches on purple bread! Very instagram ready!
We then went past the Cereal Killer Cafe! Yes, what a brilliant name! This cafe actually does sell cereal – every kind you can imagine! It is quite small so we weren't able to go in and try it but it was filled with quirky retro packaging and super cute.
Our last stop was appropriately chocolate based! Amicie introduced us to an amazing chocolate shop called Dark Sugars. There are actually two of them along Brick Lane! They have a mix of chocolate truffles and slabs. And most interesting were pearls. These looked like bath drops but tasted incredible!
This was a fantastic tour to really discover hidden London Graffiti and street food. Even as a Londoner I saw and learnt many new things. As you can also hopefully tell it was a very photogenic tour so make sure you take your camera!!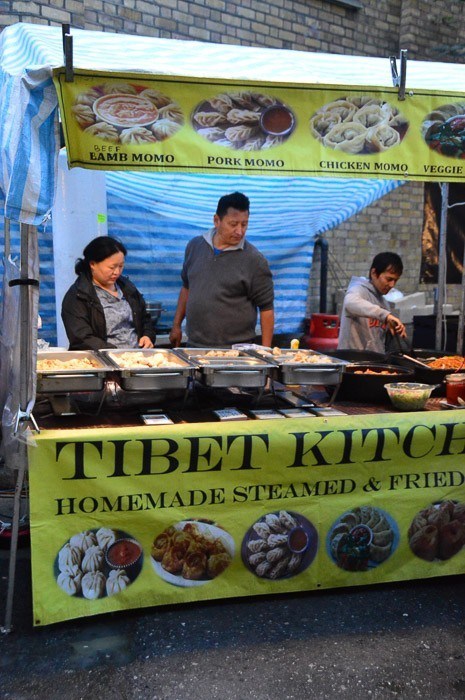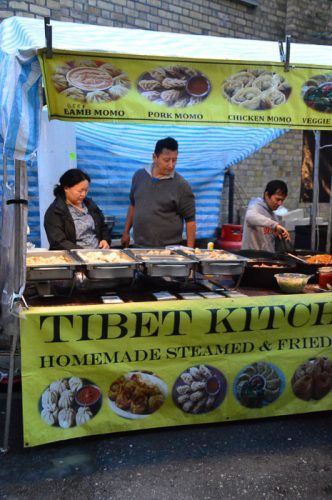 The Walking Tour of London Brick Lane and Indian Food
 is another great tour of the East End. This tour focuses more on Indian food vs the local guddy tour above and offers 7 different food stops. Or focus on just Brick Lane and enjoy over 10 tastings plus 2 beverages on the Indian Secret Food Tour of London. 
Shoreditch is one of the most fashionable areas in the east end and home of many different types of eating experiences. The Secret Food Tour of Shoreditch will show you some of the areas hidden treats, which range from bagels to fish and chips to truffles. Or add Hoxton in with Shoreditch and experience traditional Pie and Mash as well as several charity-based food organisations in the East end with this East London Food Tour.
3. English food traditional and new
As I mentioned earlier, English food now receives far more respect than it did for good reason. London is full of fantastic versions of all food things in English – from the classic pub experience to Modern British Dining.
The Traditional English Food Tasting Tour covers the City and Borough Market and includes 12 tastings – from fish and chips to cheese to scones to scotch eggs. The Modern Taste of Britain Food Tour covers Borough Market, Mayfair and Soho and adds British craft beer and English wine to its food tastings.
The Food Tasting of Royal London tour visits London Royal Landmarks including the changing of the guard at Buckingham Palace, St James Palace and more. Tastings range from ciders to cheese to the classic english afternoon tea.
4. Chocolate-based Food Tours
The Mayfair Chocolate Tour
 covers one of London's most upmarket areas, Mayfair. Enjoy samples from some of London's oldest and most upmarket chocolate makers. The London Chocolate Tour covers a similar area but is hosted by an ex cocoa and coffee trader in the City so provides a different perspective.
The Sweet Treats Adventure in Chelsea Tour combines chocolate with patisseries and covers the Belgravia and Chelsea areas of London.
5.  Food Tours in Soho
Soho has long been a home to London's creative types and many great bars and restaurants. The International Food Tour of Soho is a half day walking tour that covers a wide range of eateries in the Soho area and food types. Check the schedule as it ends in different spots on different days of the week so see what works best for you.
Or spend an evening in Soho on a Food Tasting Tour. This tour covers everything from Chinese dumplings to Spanish Jamon over the evening.
Combine dumplings with street food and one of soho's coolest bars on The Ultimate Chinatown Dim Sum Trawl. 
6. Interesting and Different London Food Tours
Camden is one of London's most vibrant neighbourhoods and home of the famous Camden Market. This Camden Vegan Street Food Tour takes you on a walking tour of the area and includes samples from four street food vendors.
The London Cheese Crawl starts with blue cheese in Mayfair and moves on to toasted cheese sandwiches, cheese on pizza, prosecco cheese and more!
If you are short on time but keen to explore check out this private London's Top 10 Tastings Tour. It includes the Borough market, Indian food and three English beverages.
Click here for more Unique and Different Tours of London
Some other great Foodie Things to do in London:
Maltby Street
Not far from Borough Market are four smaller London food markets that not many people know about. A key thing to know before you head to these markets is that most of the stalls are only open on Saturdays and Sundays – check their websites before you leave – I have put links in below. The two best are Maltby St Market and Druid Street Market.
Catch the tube to Bermondsey station and turn left onto Jamaica Road when you exit. Take a right up St James Road and then another right onto Dockley Road. Follow Dockley Road and you'll hit the old railway arches. All of these markets are in and around the old arches. These arches are now rented out by London transport. There is an interesting mix of tenants – from Vespa repair shops to craft breweries.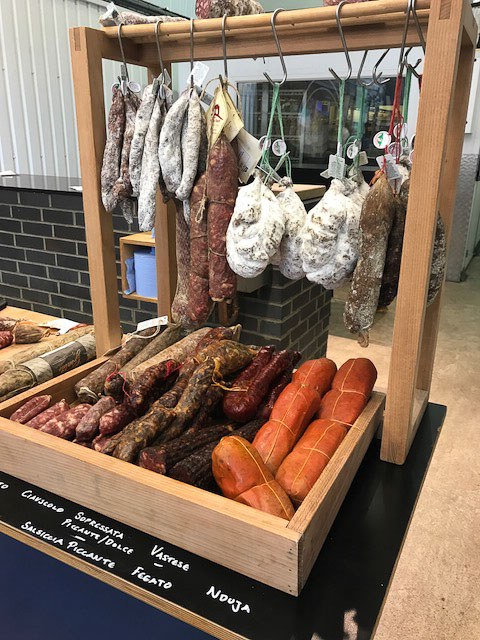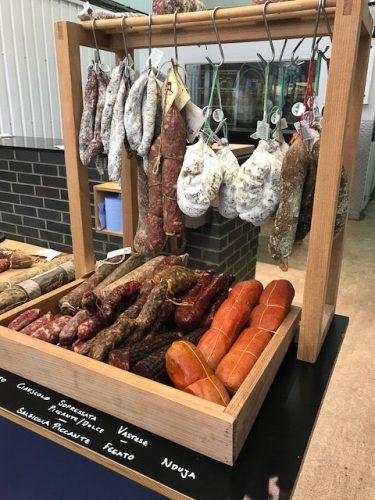 If you're visiting London check out this fantastic London City Guide
The first food market that you will hit is the fabulous Spa Terminus. I must say I do think this is my favourite of the lot! The meat and cheese shops here are extraordinary! All of these markets are extremely generous with their samples and don't hesitate to ask if you can try something. I do warn you though that it is highly likely anything you try you will end up purchasing as the quality of the produce is so excellent.
There are 9 different stalls. Little Bread Pedler seems to always have a long queue and for good reason. Their pastries are quite extraordinary and the queue is worth it! There is a Honey stall and of course a coffee roaster! But Spa Terminus is mostly about amazing meat and cheese and these are the items to focus on.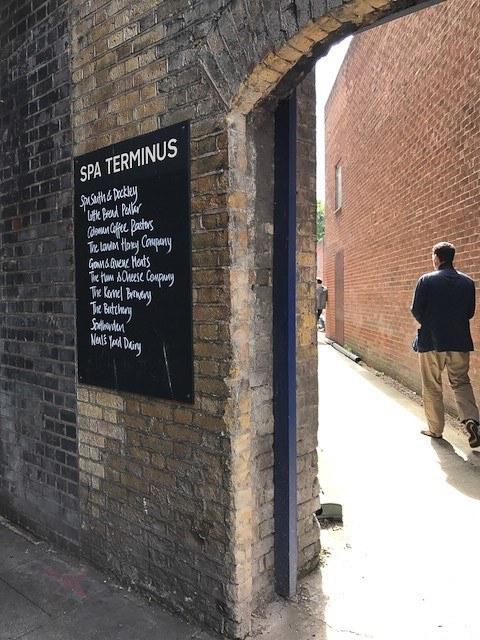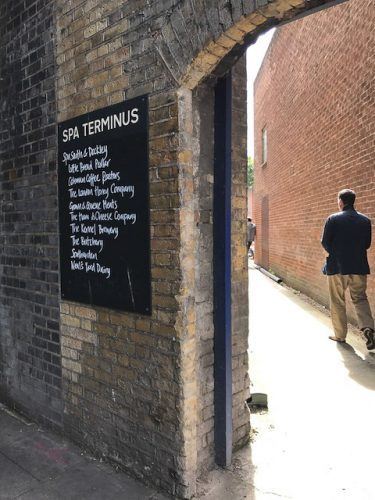 The second is a tiny food market on the corner of Marine Street and Enid Street. This is literally the next thing in the arches after Spa Terminus. The fruit and vegetable stalls here are EXTRAORDINARY! It is serious fruit and veg porn. They do samples and again you will not be able to leave without purchasing. I bought the most amazing melon I have ever eaten here on my last visit.
The next block or so along Enid Street are mostly repair shops. Keep heading towards London Bridge station and take a right under the arches at Abbey Street and then on your left will be the third secret London food market – the Druid Street market. This is slightly bigger than the previous three and tends to have more turnover in its stall holders. There is a brilliant Mexican taco place, cakes to die for, brilliant coffee of course etc etc etc.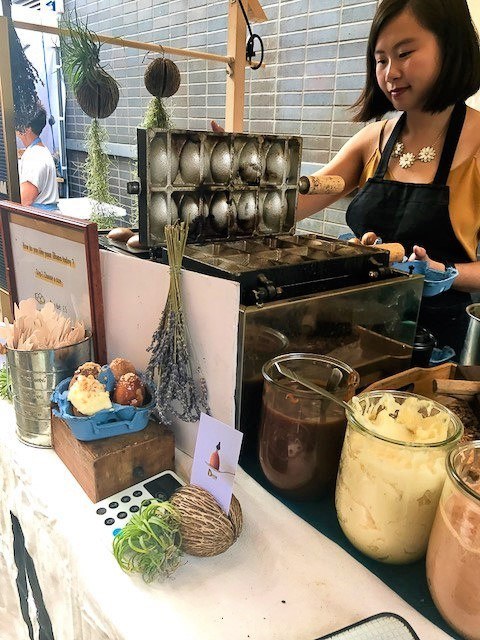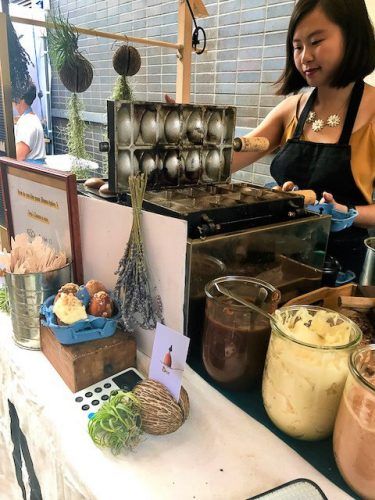 Once you have wandered and tasted your way through Druid Street market go under the arches and you will hit the final secret London food market –  Maltby St market. This London food market is what started the whole area. A few stall holders at Borough market wanted to try something different and Maltby st market was born. There are permanent little bars and restaurants here – the pops ups only appear on Saturdays and Sundays (same for Druid Street).
Again the stall holders will vary but there are a few classics. Depending on which end you start with you will hit the most amazing giant bowl of tartiflette you have ever seen. I went quite early last time and saw the raw ingredients going in – wow!
The stalls are mostly food or drink based (coffee roasters and craft brews of course!) but there are a couple of lovely toiletries stalls as well.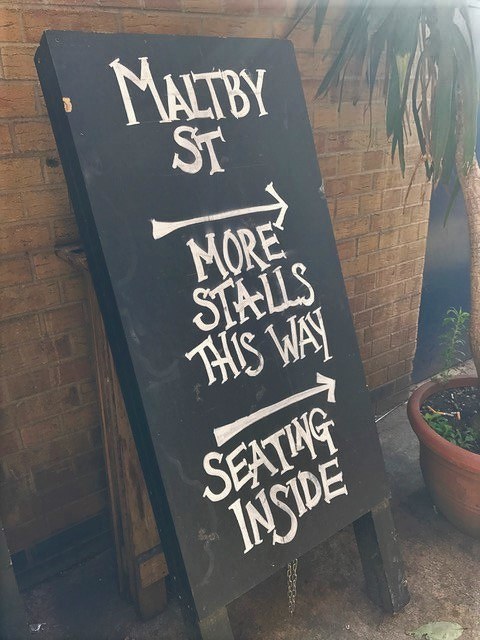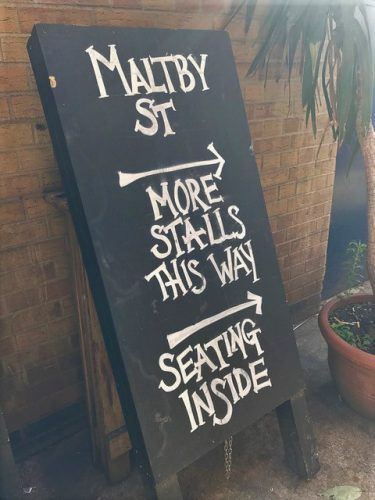 Try to make your way past the Cheese Truck without buying a toasted cheese sandwich – it is hard work!
Then there are Dhans. These are sort of flat egg-shaped crosses between a waffle and a doughnut. They are served in egg cartons and then you choose the sauce to be drizzled on the top – I went with salted caramel and custard and it was fantastic!
There is a serious gyoza stall that adds delicious sauces to the top of the gyozas and they aren't all soy!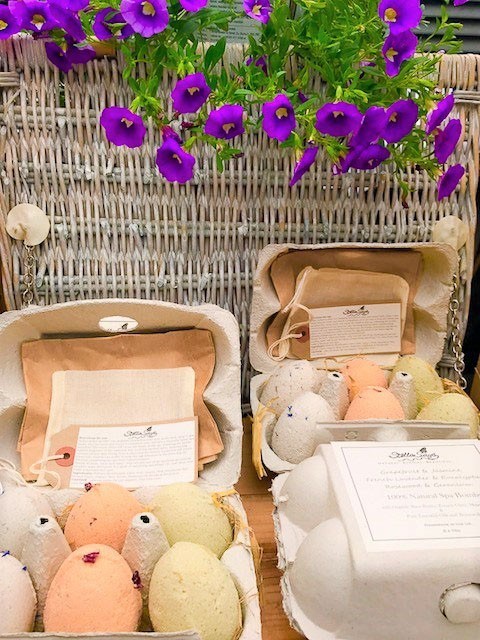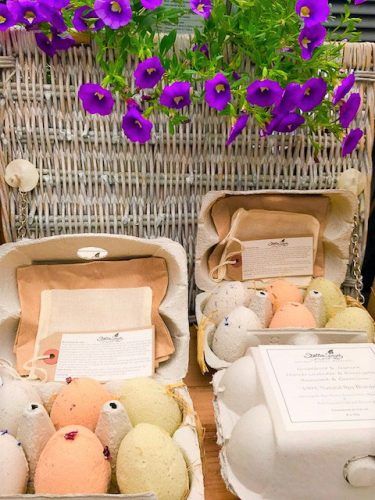 Unlike the other secret London food market options in this post, there are a few permanent residents on Maltby St. The St Johns Wine bar is one popular option as well as some very cute little restaurants. You can visit these during the week – and on the weekends. It is just the stalls that appear on Saturday and Sunday.
At the other end of Maltby st is the super cute Lassco. Lassco is kind of everything. It is a vintage antiquey kind of store but also with some newer stuff. And it is a bar. And it is a restaurant. It is a great spot for breakfast and a coffee before exploring.
Allow about 2 hours to walk and wander the arches and the 4 markets – assuming you stop somewhere for a meal along the way.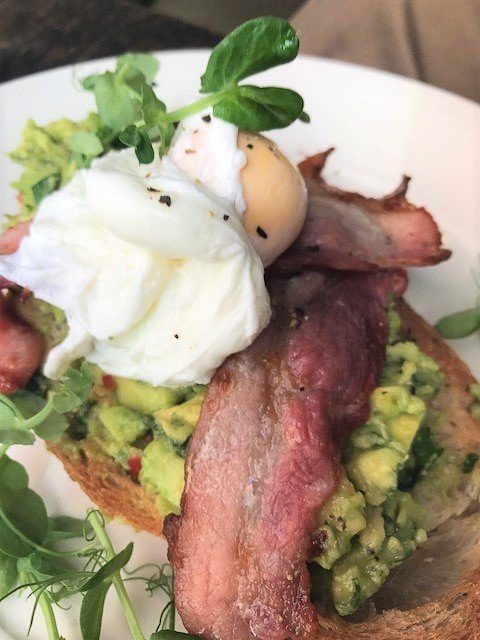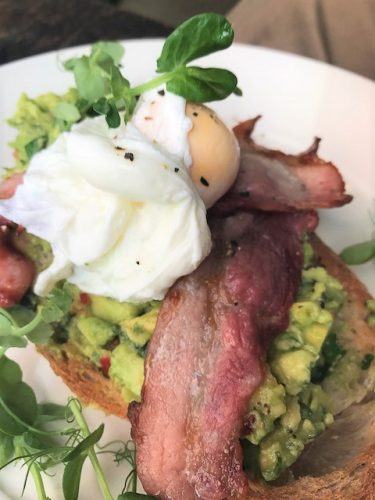 London Restaurant Festival
If you're a foodie try to time your visit to London for October so that you can visit the fantastic London Food Festival. Every year this fantastic festival offers great deals at some of the top restaurants in London – at every price point and cuisine type.
This year I had a fantastic meal at one of London's top Asian Restaurants, Hakkasan. Hakkasan has a couple of branches in the capital and I visited the one on Hanway Lane which is very near Tottenham Court Road Tube station.
This is one restaurant where you will definitely need to book to get in – and they normally do a couple of turns so most likely you will need to take a 630, 830 or 10pm slot. For the London Restaurant Festival Hakkasan allow access to their Taste of Hakkasan menu outside of the standard early and late options.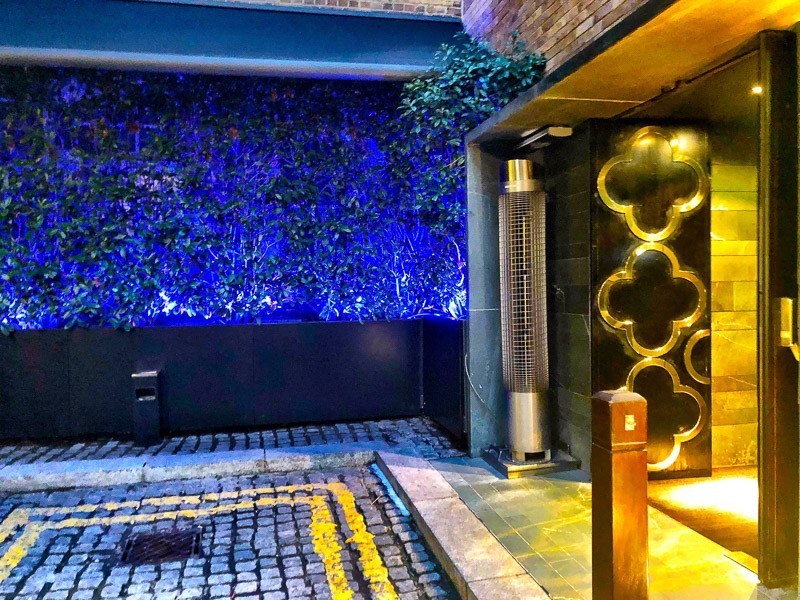 For just 38 pounds there are 5 courses on offer plus one of Hakkasan's delectable cocktails. I enjoyed the Hakka – vodka, sake, lychee, lime, coconut and passionfruit – fantastic!
If you can try to arrive a little early and have a seat at the stunning bar. Hakkasan is drop-dead stunning in terms of design. The bar has a terrific atmosphere.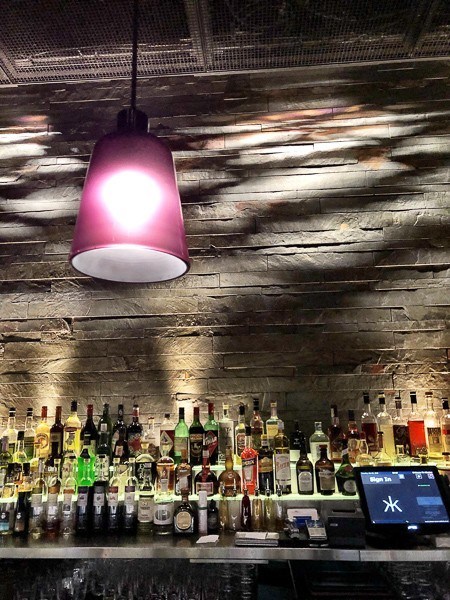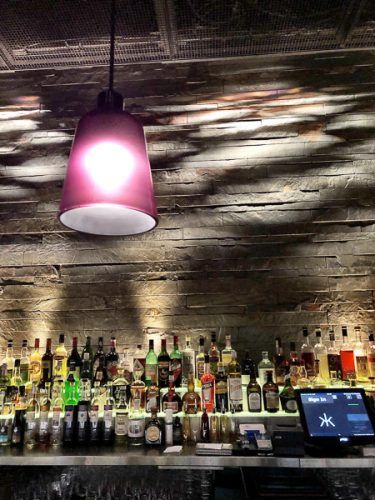 The first course is Dim Sum – your choice if standard or vegetarian. The dim sum at Hakkasan is rather beautiful – dollops of scallops and pork in colourful wrappers – so so good!
Next up we shared the Stir-fry black pepper rib-eye beef with Merlot and the Three style mushroom stir fry. The rib eye was oh so tender and with a hint of greens. Exotic mushrooms created a delicious stiry fry as well as some fun ingredients like gai lan, lily bulb and macadamia nut.
This was complemented by Chinese vegetables and Vegetable fried rice.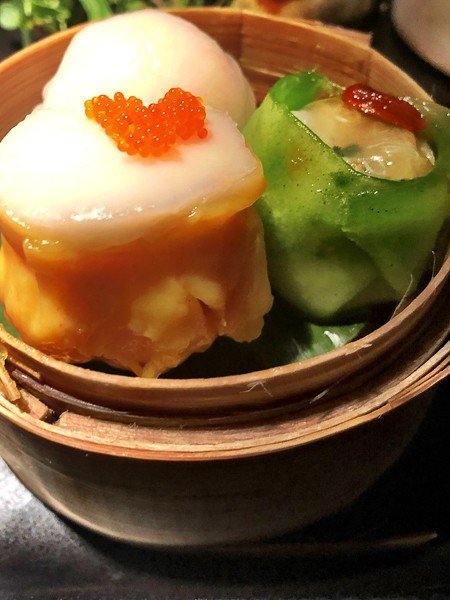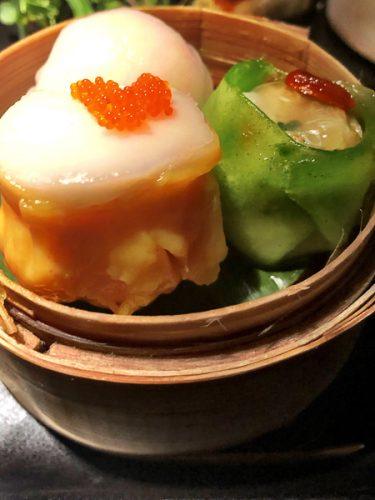 And finally dessert! This and the start dim sum were my personal favourites. The Chocolate Bomb is a sensation! It is made up of a hazelnut praline style ice cream covered in rice crispies and milk chocolate sauce. So many fantastic textures and tastes going on together.
An outstanding multi-course meal!
Boutique Hotels in Londons
Check Prices on London's Top 10 Boutique Hotels
Artist Residence is located in Pimlico which is fabulously central. It is in a gorgeous 5 store regency building and has a cute bar. Prices start at £150 a night. Click here for the latest prices and deals
The Portobello Hotel is located in one of London's best known and cutest neighbourhoods Notting Hill. This is also the hotel where Kate Moss and Johnny Depp filled up the bath with champagne! The hotel is located on a quiet street but is a great location. Don't miss Portobello Road not just for the traditional Saturday market but for loads of great restaurants and bars like The Distillery – and one of my favourite London experiences The Electric Cinema. Prices start at £150 a night. Click here for deals and availability.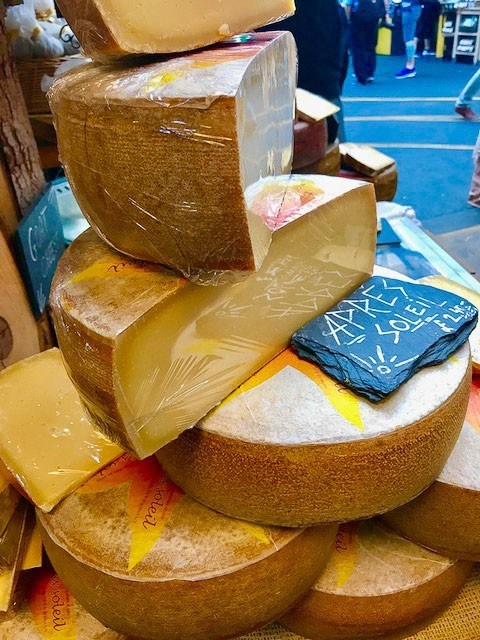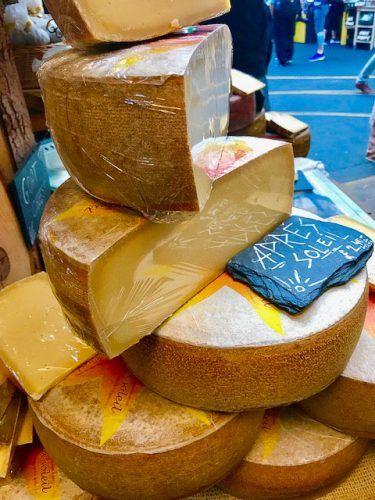 The Great Northern Hotel is ridiculously close to Kings Cross and St Pancras stations which is incredibly convenient. This area has also nearly finished its amazing rejuvenation project and there are loads of fabulous restaurants and bars and interesting things to do on your doorstep. The hotel dates back to 1854 but has had a major refurb so it feels fresh and modern. Prices start at £229 a night. Click here for deals and availability.
The Hoxton hotel is in the heart of east London in Shoreditch and a perfect base for exploration. The rooms aren't huge but the location makes up for it – as does the great value for London with rooms starting at £99 a night. Click here for deals and availability.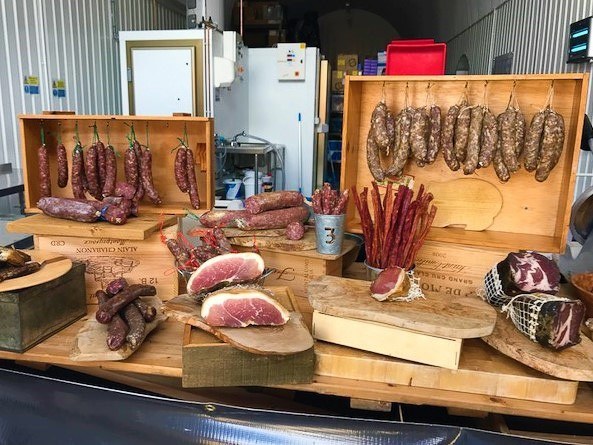 Getting to London and Getting Around:
Click here for Cheap Flights to London
Best Ways to get from the Airport into London
London has several airports. It can be confusing and expensive to get from each of the airports into central London. And the last thing you need after a flight! It is much easier to organize tickets before you fly.
Heathrow
Heathrow is the most common airport for international flights. The fastest way to get from Heathrow into Central London is the Heathrow Express. This train only takes 15 minutes to get from Heathrow to Paddington Station and runs 4 times an hour. The Heathrow Express is much faster than a cab or any other option. Save £5 per standard ticket when you book here.
Save £5 per standard ticket on the Heathrow Express Here
The lowest cost way to get from Heathrow to central London is the tube. The tube is actually one of the fastest options as well – and will get you the closest to your final destination.
Avoid the Queue - Book your Tube Ticket Now
There is also a bus or coach option which drops passengers at Victoria Station. This is a cheap option but you will have to deal with London traffic! If you are taking this option during peak hour it could take up to 2 hours each way. Book your national express heathrow airport coach transfer
 here.
Gatwick Airport
Gatwick is south of London and can be quite the distance in a car. The Gatwick Express is the fastest option into London and runs directly from Gatwick to Victoria Station.
Book Here and save £5 per standard ticket on the Gatwick Express
If you don't need the express option there is a slightly slower moving train that has several more options in terms of stops including Clapham Junction, Kings Cross St Pancras and London Bridge. Book the Gatwick Airport to Central London Commuter Train
 here.
The third option is the national express gatwick airport coach transfer
. This is the least expensive option but it can take some time with London traffic. There is one departure an hour and the average journey time is 90 minutes.
When in London the tube and buses are absolutely the best way to get around town quickly and cheaply. The best way to pay for this is to get a
london visitor oyster card– which you can order before you leave home. However, once you leave London trains are a great option – Train prices and availabilities – or the roads are less scary outside London so hiring a car can work well – for great deals on car hire click here. 
Click here for travel insurance.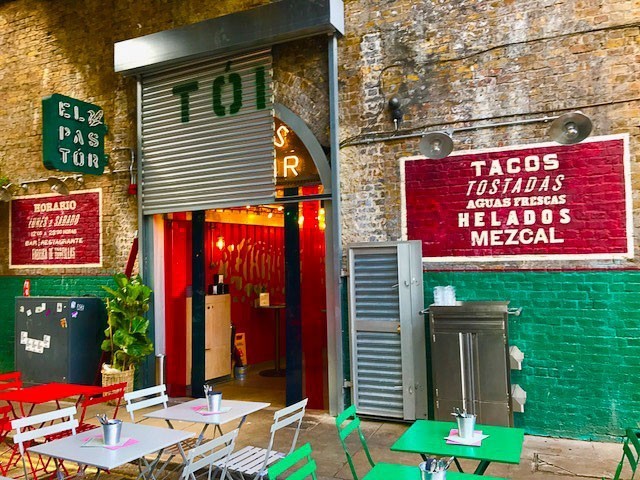 Great Deals for those visiting London from outside the UK
Visit Great Britain has some fantastic offers that are just for those who live outside the UK. It is possible to make significant savings if you book certain things before you travel – not to mention how much easier it is to already have tickets for things when you arrive!
If you have just moved to the UK you can buy these passes in your first six months of residency.
Transport
There are a number of Brit Rail passes available. Rail is a brilliant way to get around the UK – the train services are generally pretty good and there are good timetables. The most important thing to check is what kind of pass you need. The best way to determine this is to start by checking this map against where you are planning to visit.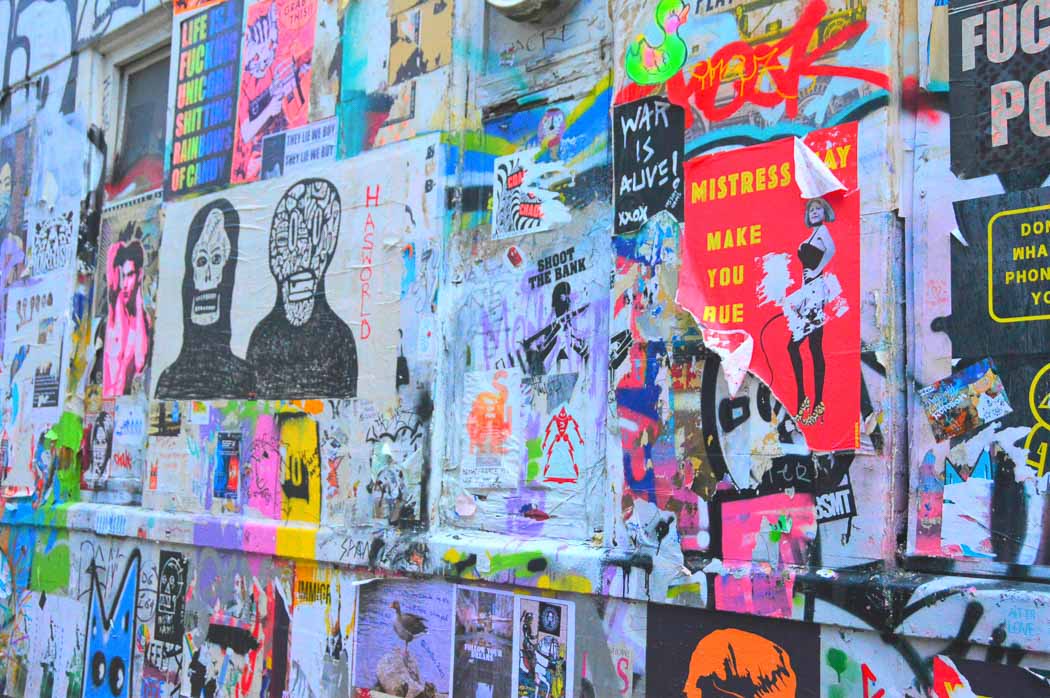 The BritRail London Plus Pass
is the best option if you are planning to base yourself in London and take a few day trips. This pass covers the Cotswolds as well as Cambridge, Canterbury and many more.
The britrail england pass
covers all of England including getting to and from the airport. Also, for each adult or senior ticket purchased you will receive a free ticket for a child between 5 and 15 (children under 5 travel free).
Southwest England includes some of the most popular tourism sites in the UK – Bath, Cornwall, Oxford and the Cotswolds! If you are not basing yourself in London but plan on travelling around the BritRail South West Pass
is the best option.
There are two options available for Scotland.
The BritRail Central Scotland Pass
covers the key central cities in Scotland – Edinburgh, Glasgow, Stirling and Fife Station.
If you're planning on exploring the Highlands and the islands of Scotland then a better option is the BritRail Scottish Freedom Pass
. This covers all rail within Scotland and even some of the ferries to the islands.
If you're planning on travelling around England and Scotland then the best option is to buy the BritRail GB Pass
. This covers all train journeys across all of the United Kingdom.
All of the above take the form of paper tickets that will be mailed to your home address.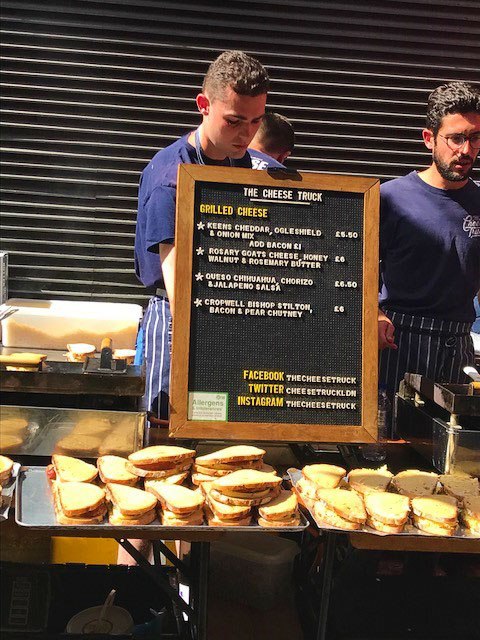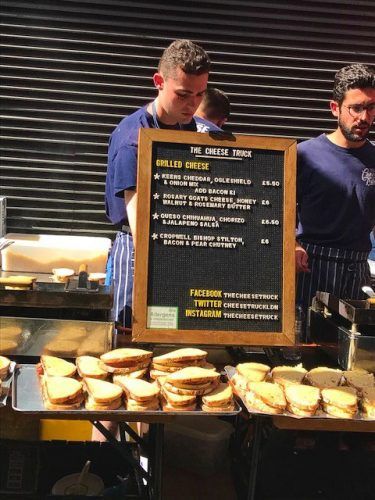 There is a new BritRail MPass
which has an eticket that can be downloaded onto a mobile. However, it has one key restriction which is that the travel must be taken on consecutive days so make sure you check if this suits your plans before purchasing.
Grab some great savings and book your BritRail Pass Now
If you prefer travelling via a bus to train then check out the skimmer pass national express coach
. National Express travels to over 1000 locations and has free wifi, usb and power sockets, onboard entertainment, air conditioning and reclining leather seats!
Minicabs can be a great way to get around the UK. Minicabit taxi booking
covers 300 UK towns and cities and can be booked as far as one year out. These can be particularly good for getting from a train station to hotels/b&Bs.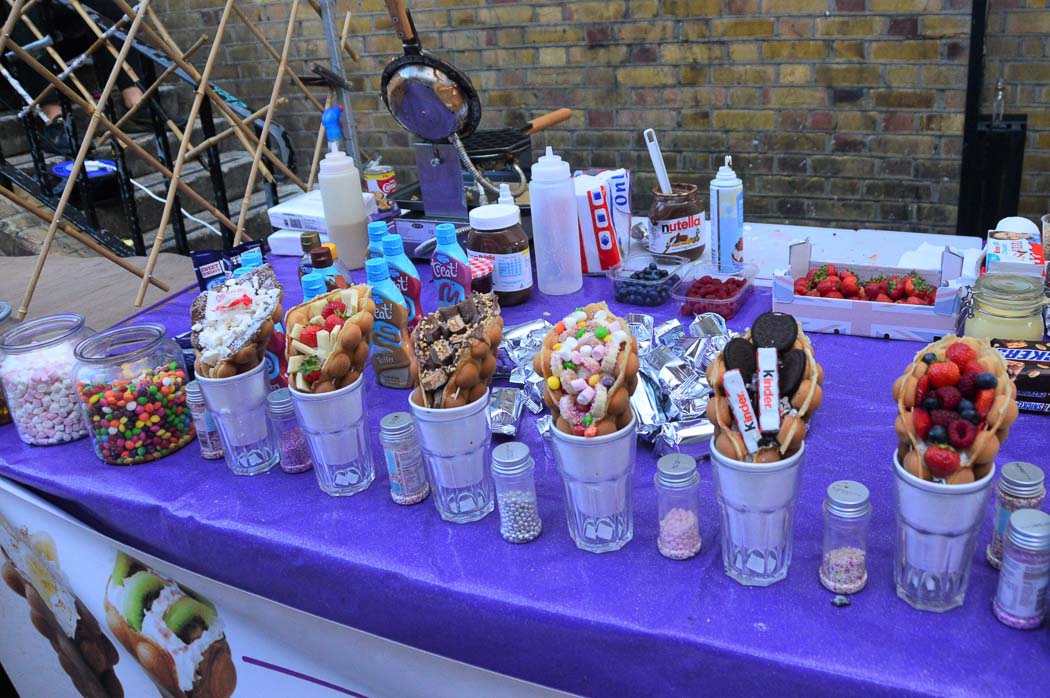 Attractions
One of the best value offers for overseas visitors are National Trust passes. These passes cover entry to a large number of major attractions and stately homes within the UK. If you will be visiting a few of their properties these passes very quickly become amazing value.
Click here to see all deals on UK Sightseeing Passes
The English Heritage Overseas Visitor Pass
covers entry to over 100 properties including Stonehenge and Dover Castle. The passes cover unlimited visits over a set number of days.
The National Trust Touring Pass
covers England, Wales and Northern Ireland. It will get you entry into over 300 properties including some of the venues where films such as Pride and Prejudice and Harry Potter were filmed.
The Historic Scotland Explorer Pass
covers more than 75 properties including Edinburgh and Stirling Castles, Urquhart Castle at Lochness and many more.
The Scottish Heritage Pass
covers over 120 properties but can only be used between April 1 and October 31.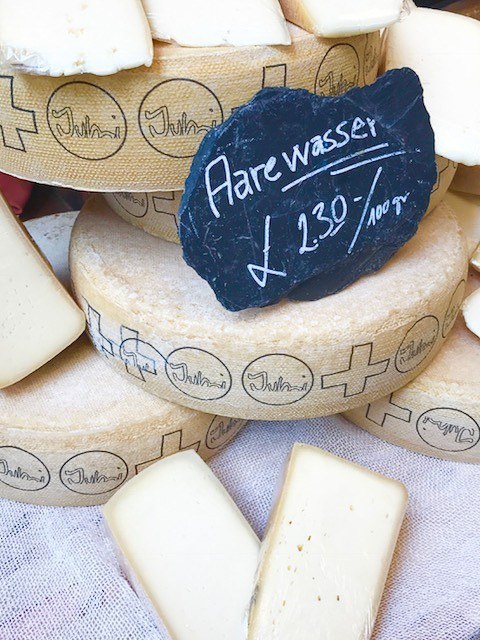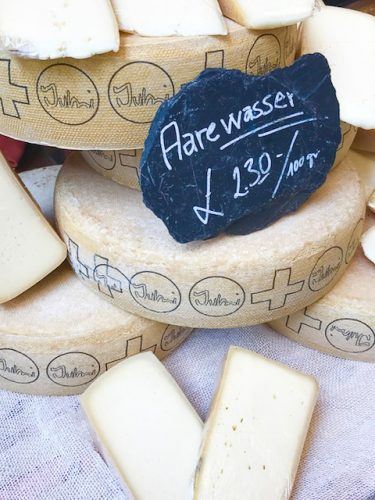 UK Travel Essentials
Grab a WorldSIM PrePaid Global SIM Card
 to stay in touch at reasonable prices. Access WIFI at local rates with the mobile wi fi rental wireless internet anywhere you go in Britain
. This in your pocket wifi can be picked up at Heathrow or Paddington Station. 
If you are travelling solo and interesting in travelling beyond London check out Just You Holidays the United Kingdom,  Exodus Holidays the United Kingdom, Explore Holidays United Kingdom and /or G Adventures the United Kingdom
Like this Post? Why Not Pin It?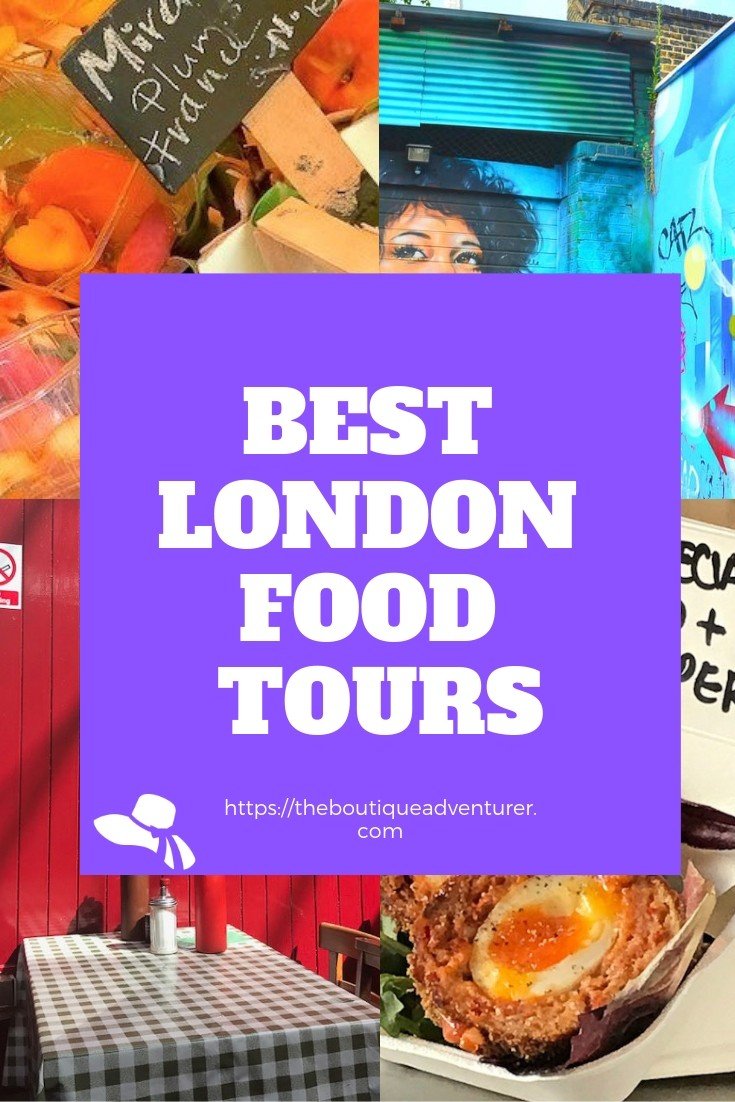 Thanks to London Tailored Tours and Local Guddy for sponsoring me on their London Food Tours
If you click through on the links in this post and end up making a purchase on that site I will get a small commission. Just wanted to let you know!
---
Also published on Medium.
Summary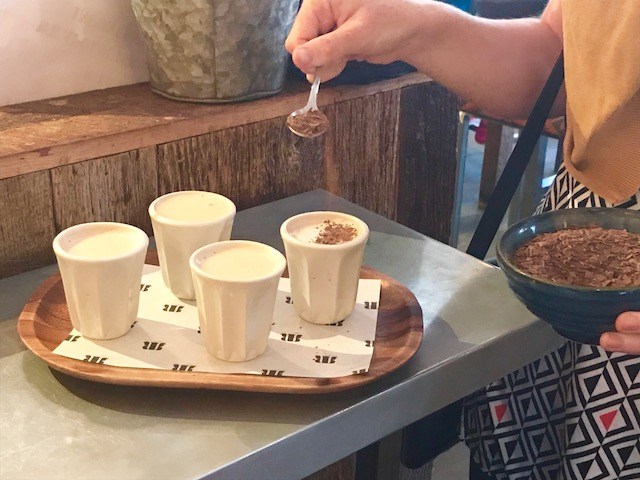 Article Name
Best London Food Tours: The Tours not to Miss from a local
Description
Looking for the best of London Food Tours? From borough market to the east end to traditional british - click here for the best options and deals
Author
Publisher Name
Publisher Logo