Gorgeous Lunenburg Nova Scotia is only 4 square km or 48 blocks and has just 2,263 permanent residents. Old Town of Lunenburg was named a UNESCO site in 1995. It is Instagram heaven with colourful houses lining the streets, a picturesque harbor, great food, and super cute street signs.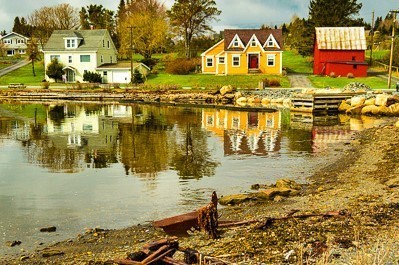 16 Fantastic Things to do in Lunenburg
1. Lunenburg Walking Tour
This is at the top of my Lunenburg ns things to-do list. I don't often nominate a walking tour as a must-do but my gosh – don't miss the Travel Lunenburg Walking Tour.
This is one of the most entertaining walking tours I have ever done – and there is the most fantastic revelation at the end regarding its owner – which I am not going to ruin for you.
Not only will you see everything from the first house in Lunenburg to the church rebuilt by the townspeople to how towns settled by the Germans are so different to those by the English – you will just be spellbound by the engaging and fascinating tone and passion of the guides.
This was the first thing I did in Lunenburg and I was in love with this little town (even in dreadful weather!) by about 30 minutes in.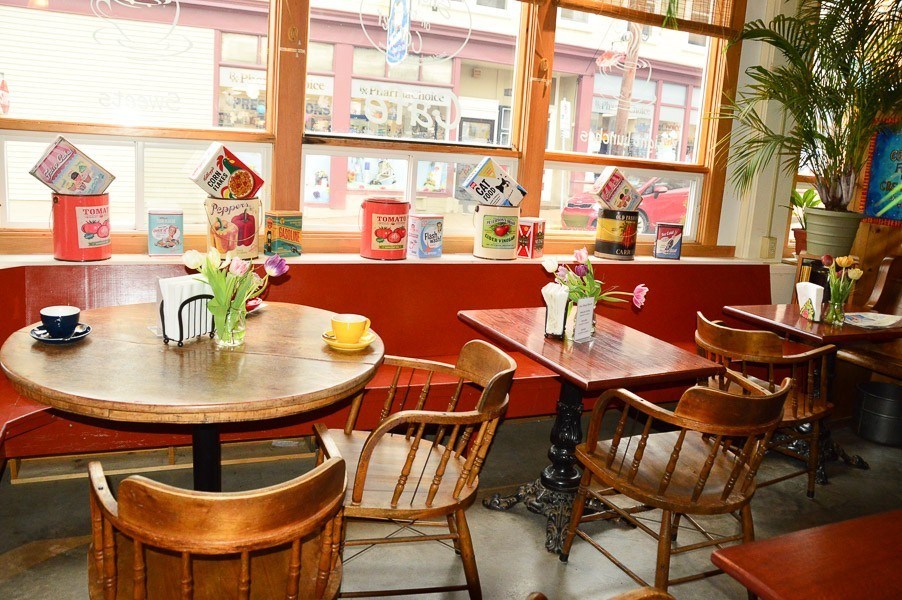 This is one of the most entertaining tours you will ever do – I promise – and the passion for lovely Lunenburg is so infectious. And this is one of the best ways to find out about Lunenburg Hidden Gems.
The owners of the Lunenburg Walking Tour also produce a fantastic free Lunenburg Guide that I highly recommend you download. I like to download these kinds of guides onto my iphone and put them in the bookshelf/library section.
Breaking News: The fantastic team at Lunenburg Walking tours have a new tour coming in 2021 called Lunenburg Distilled: A Culinary Adventure. This new tour brings together several of the wonderful experiences in this post into one tour.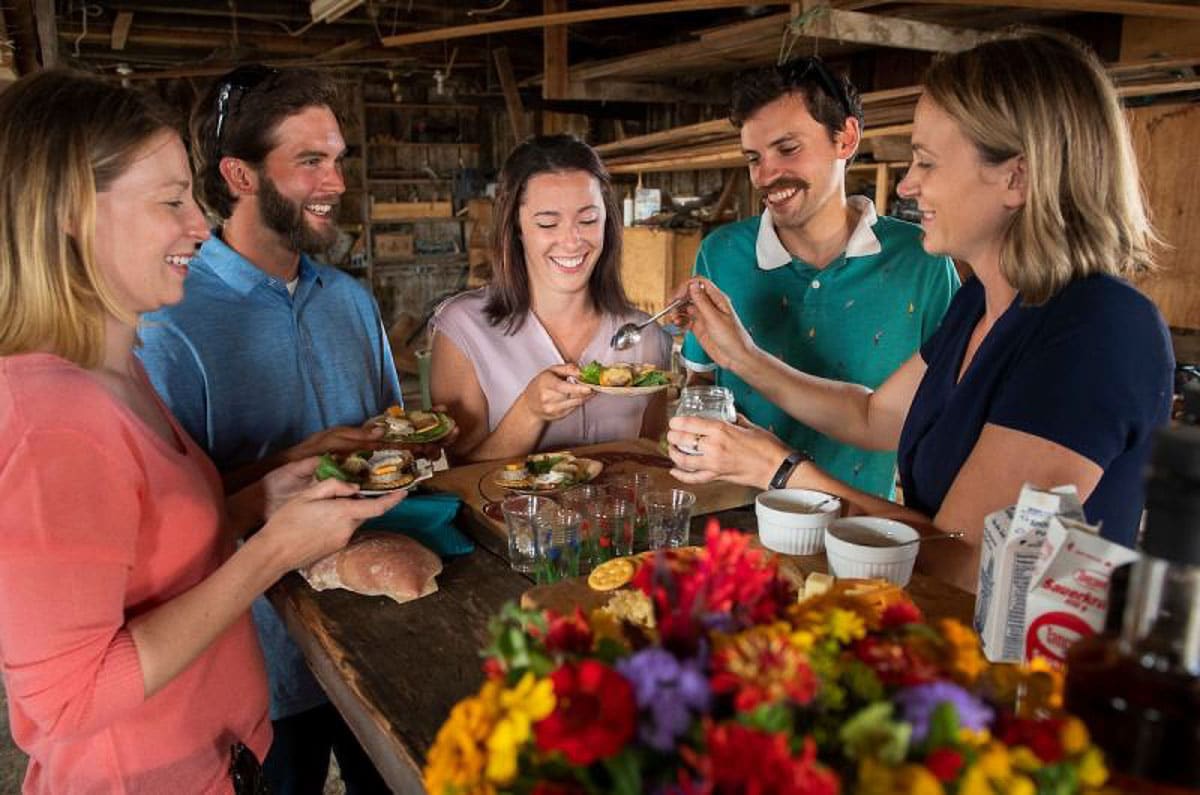 Lunenburg Distilled includes the famous walking tour of Lunenburg, a boat tour of Lunenburg harbour, a tasting of foods that are unique to the area, a tasting at Ironworks Distillery, exclusive access to some secret Lunenburg spots, and a seafood dinner on the Teresa E Connor boat.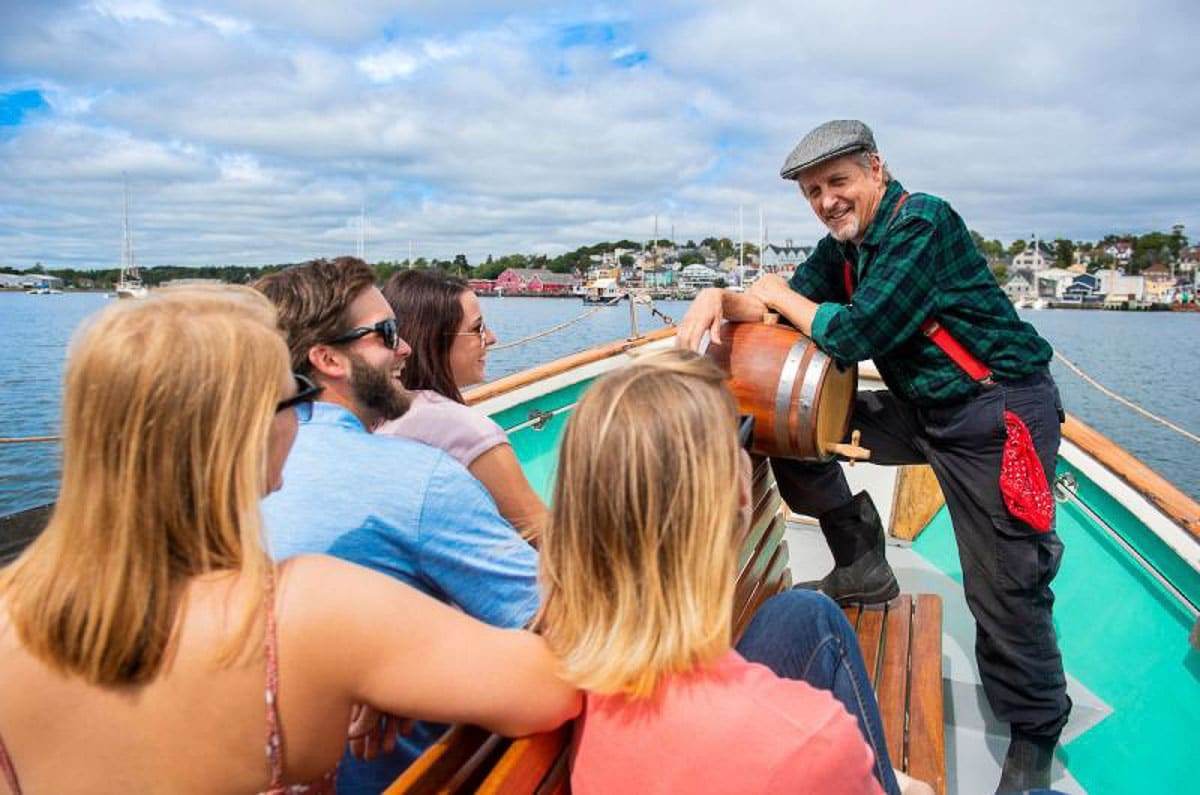 2. See the View from across Lunenburg Harbour at Sunset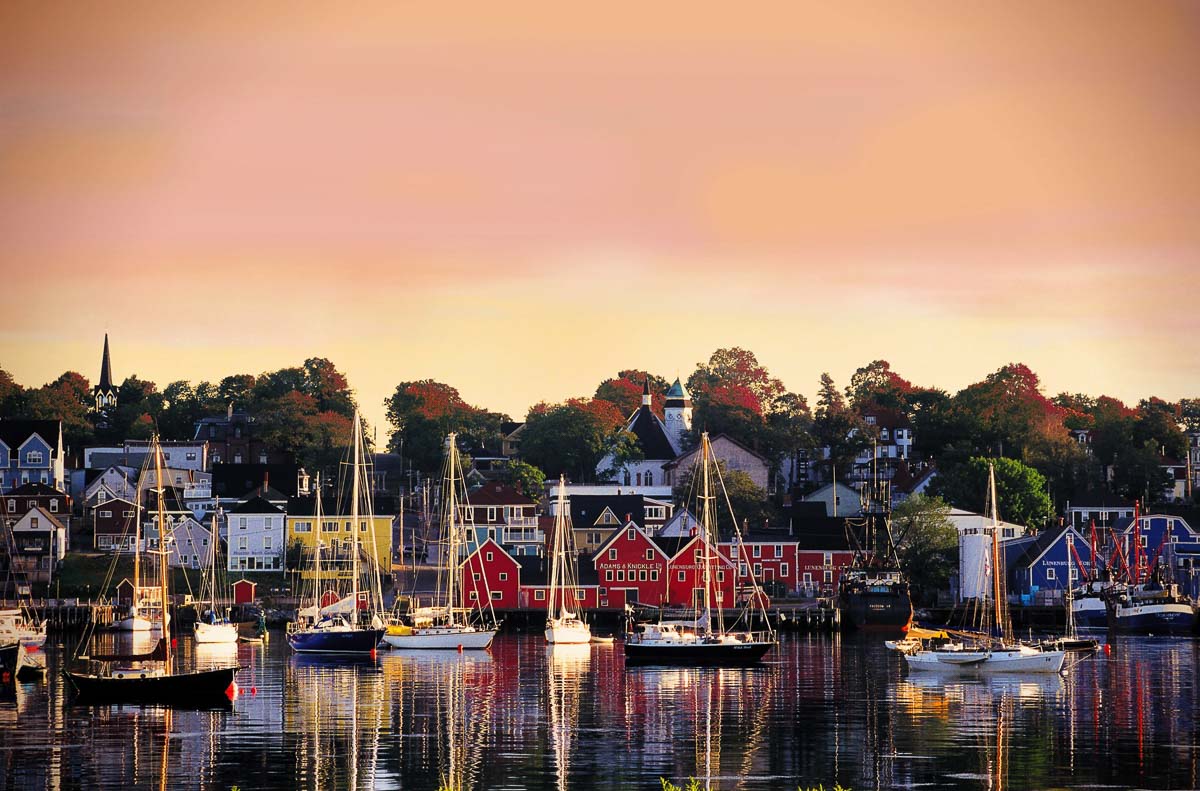 The best shot of the red wooden houses on the water in general and at sunset is said to be from the Bluenose Golf Course on the other side of the harbour. You'll need a car or be in the mood for a decent walk.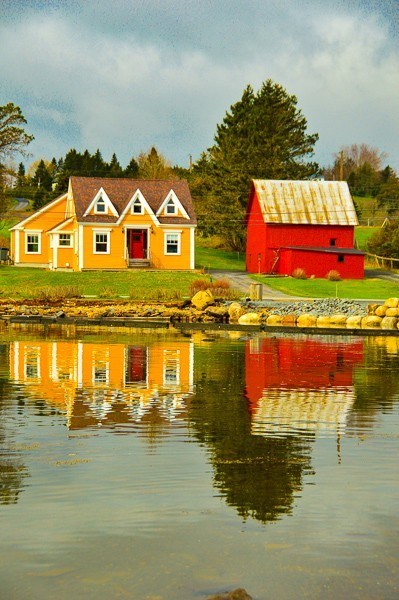 3. Go Instagram mad
Lunenburg is one of only two Urban UNESCO sites in North America. All 48 blocks became part of UNESCO in 1995. When it comes to Lunenburg things to do taking a lot of photos should be at the top of your list.
Every block in Lunenburg is colourful and quirky. Each house is its own carefully chosen colour – from pastels to brights. The harbour is gorgeous with colourful wooden buildings. Even the street signs are super cute with different fish.
Much of the unique and quirky look of Luneburg architecture is thanks to the fact that so many shipbuilders lived in Lunenburg and applied their skills to homes.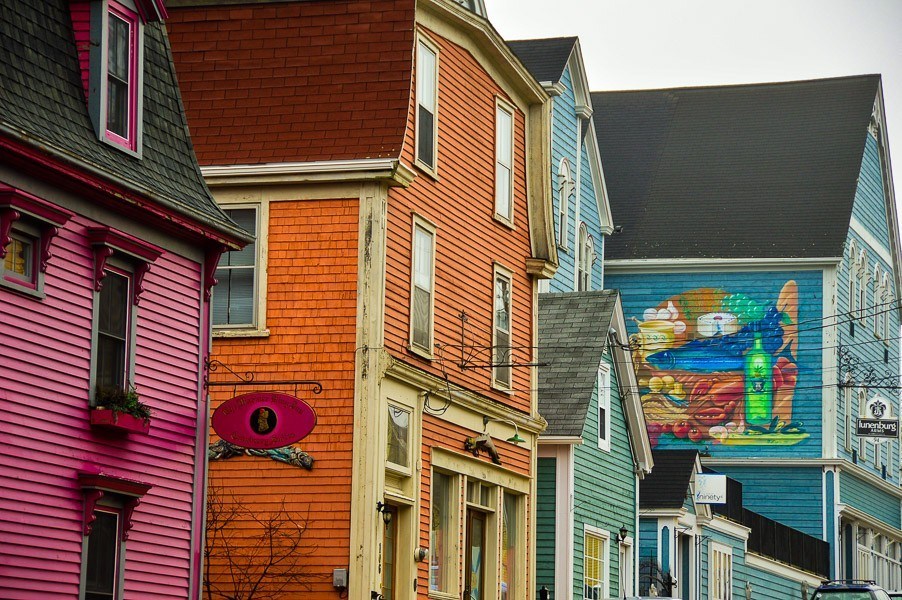 4. Visit Ironworks Distillery
It is not often you find a distillery in the middle of a cute town's downtown! Ironworks Distillery is located in a historic building where they handcraft their brews using local ingredients.
They run tours and will happily take you downstairs and show you their barrels and process. Ironwork's dark rum is very well known. Make sure you try the amazing berry liqueurs at Ironworks Distillery Lunenburg.
And don't leave without having someone tell you the fantastic story of their well-named Shipwreck Rum. This was my favourite of the alcohol-related things to do in Lunenburg ns.
And if you're travelling in colder weather visiting Ironworks Distillery can still be on your list of things to do in Lunenburg in winter as it is all indoors. [separator type="thick"]
⇒ Another great place to get a unique drink in Nova Scotia is the fantastic area of Wolfville – Check out my Wolfville Wineries Post. [separator type="thick"]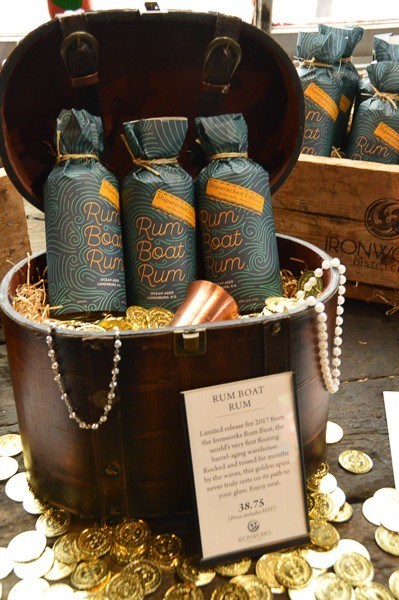 5. Grab a great coffee
No 9 coffee bar, the Bicycle Lunchbox and Kate's Sweet Indulgence Cafe are three of the best spots to get a good flat white in Lunenburg. I particularly liked The Shop on the Corner which also sells some fab things.
6. Eat Loads of Seafood
The Grand Banker, Salt Shaker Deli, South Shore Fish Shack, The Half Shell, the Savvy Sailor, the Dockside Restaurant and the Old Fish Factory Restaurant. There are a lot of seafood restaurants in Lunenburg given its size and the standard is very high.
Make it a priority to have local seafood at least twice a day when you visit. This is one of the best things to do in Lunenburg Nova Scotia.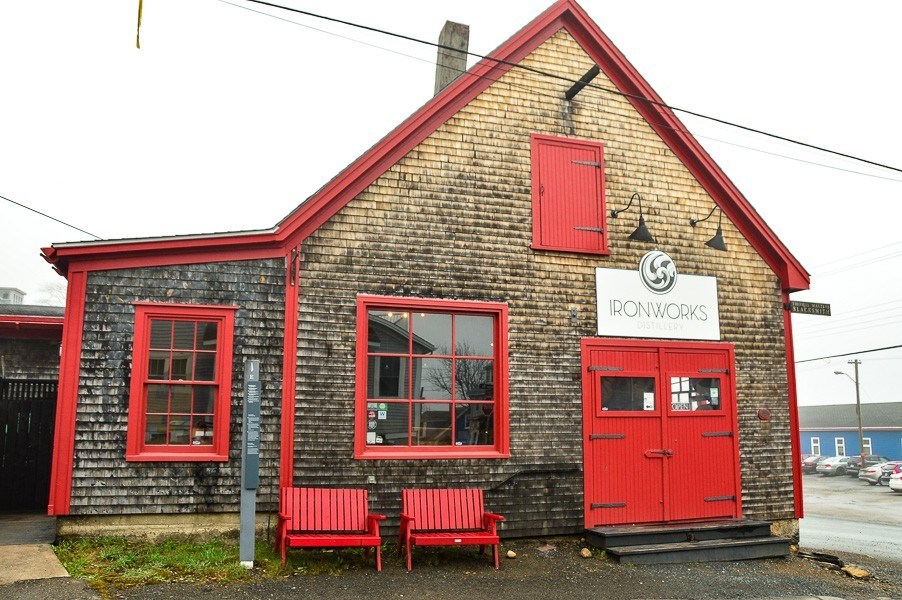 7. Visit the Famers Market
The Lunenburg Farmers Market has been running every Thursday for 30 years! It runs from 8am-12 on the South Shore in the Lunenberg Community Centre. Don't miss the buffalo cheese and cranberries. [separator type="thick"]
⇒I love a Farmer's Market – whilst in Nova Scotia I also visited the Halifax Farmers Market and the Wolfville Farmers Market – click through to read more! [separator type="thick"]
8. Walk along the Lunenburg Waterfront
Check out the replica of the Queen of the North Atlantic Bluenose II. If she is in port she will be near the Fisheries Museum of the Atlantic. You can also see her on the Canadian 10 cent coin.
The Queen of the North Atlantic Bluenose II was a fishing and racing legend until the original was lost at sea off the coast of Haiti in 1946.
In 2021, the Bluenose II will celebrate its 100th anniversary. There will be a huge range of events kicking off on March 26 with a special birthday event. There will be a Bluenose schooner festival between August 19 and 22 plus 100 days of harbour tours to celebrate.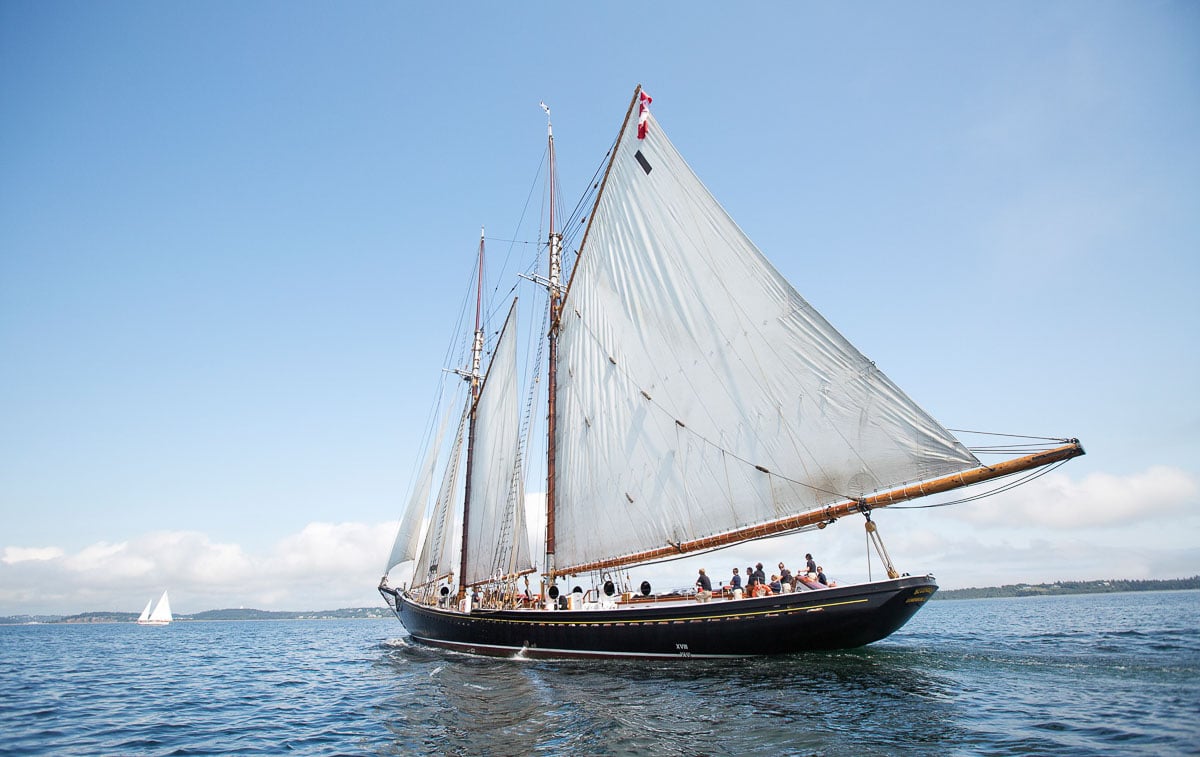 Plus there will be night markets, street festivals, dory and schooner races and parades of sail.
There are many colourful buildings and tasty places to stop on the Lunenburg Waterfront as well.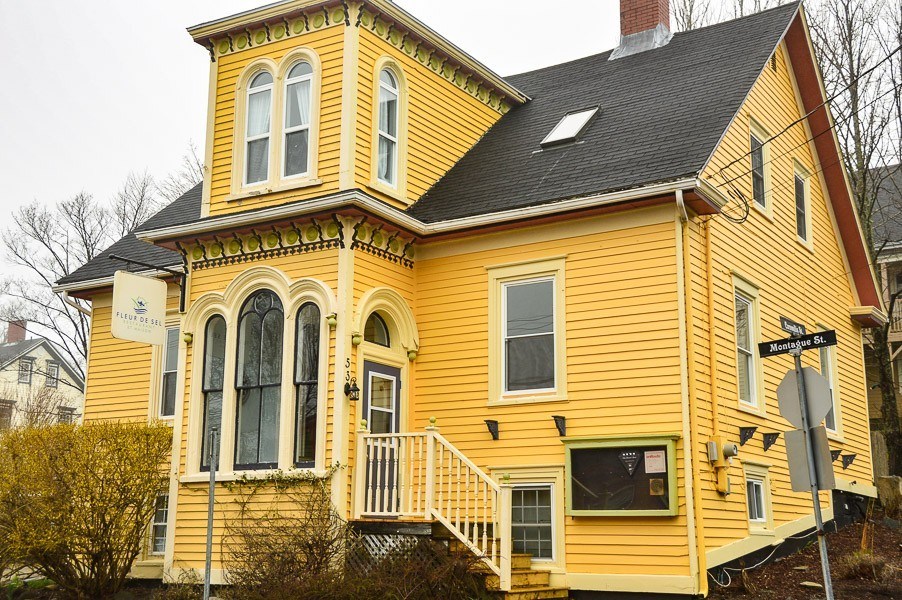 9. Go Whale Watching
When it comes to things to do Lunenburg, if you're visiting between May and October you will definitely want to go whale watching season is May to October.
Tours are run through Lunenburg Whale Watching and run daily for three hours. This is one of the top things to do in Lunenburg Nova Scotia in summer. [separator type="thick"]
⇒ Another amazing part of Canada (and home to some beautiful Canada Landmarks) is New Brunswick. Check out my posts on the top New Brunswick Tours, the best things to do in New Brunswick, 16 Most Beautiful Cities in Canada, Whale Watching St Andrews and some charming boutique hotels in New Brunswick Canada.
10. Get Out on the Water
Go boating, sailing or fishing with Star Charters or Lunenburg Ocean Adventures. Or head out on a kayak with Pleasant Paddling. [separator type="thick"]
⇒ If you like being on the water don't miss the number one tour in Nova Scotia – Harbour Hopper Halifax. [separator type="thick"]
11. Check out the Local Art Scene
The seafront vistas and lovely streets of Lunenburg have long attracted artists. Today there is still the Lunenburg School of the Arts and the NSCAD University Residency Program.
There are loads of galleries and shops in Lunenburg Nova Scotia featuring artworks. Check out Cranston Gallery, local artists at the Quartet Gallery and the Laurie Swim Gallery.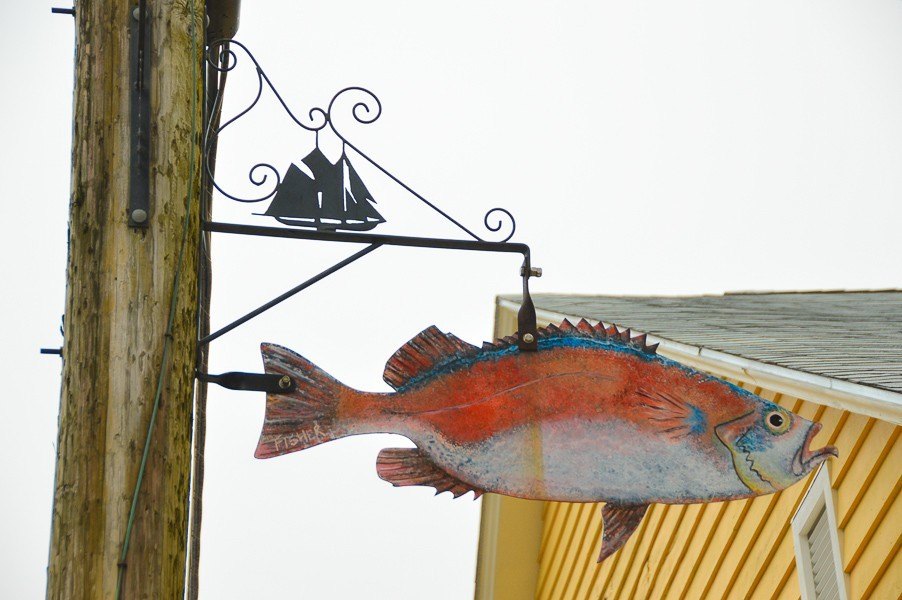 12. Hike/walk/bike the trails around Lunenburg
Lunenburg also has over 90km of trails available for cycling, walking, running or hiking. Try the Back Harbour Trail, Gaff Point or if you're feeling more ambitious the 10km Bay to Bay Trail.
For more detail visit the Lunenburg Region website.
13. Visit St John's Anglican Church
I am not normally that into visiting churches unless they have an element that is particularly unique or different. St John's Anglican church Lunenburgh is one of those churches.
It is a very attractive building inside and out and a Canadian National Historic Site. This Lunenburg church is also recognised as one of the best examples of Carpenter Gothic Architecture.
However, the real attraction here is the story of St John's church and its place in the Lunenburg community. All of Lunenburg was shocked and devastated when this beautiful church burnt to the ground in 2001.
The story of how the community worked together to preserve St John's Anglican Church Nova Scotia and then re-built it is very moving. This story is best heard on the Lunenburg Walking Tour.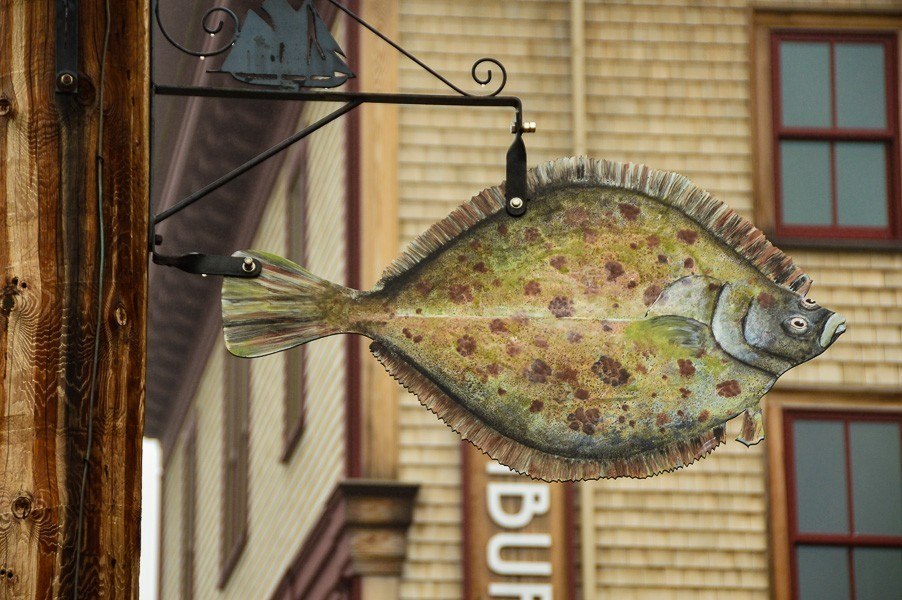 Things to do around Lunenburg
14. Blue Rocks Nova Scotia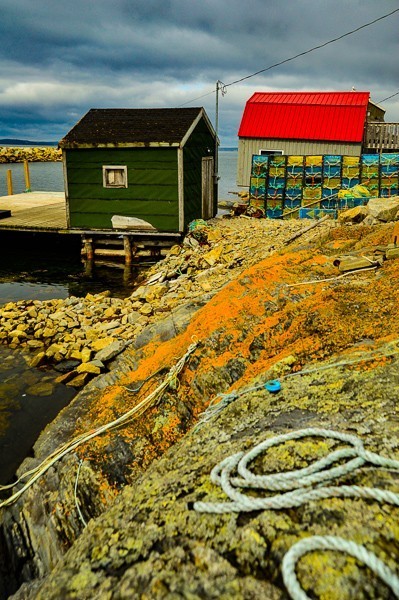 Don't miss Blue Rocks Lunenburg – particularly if you are a photographer or artist. It was one of my favourite Lunenburg Nova Scotia things to do. Blue Rocks Nova Scotia is ridiculously picturesque. And still a working fishing village.
Blue Rocks is a little cove with old boats and cabins that looks like it was designed for a Hollywood film. It is lovely to explore and about a 6-minute drive from Lunenburg.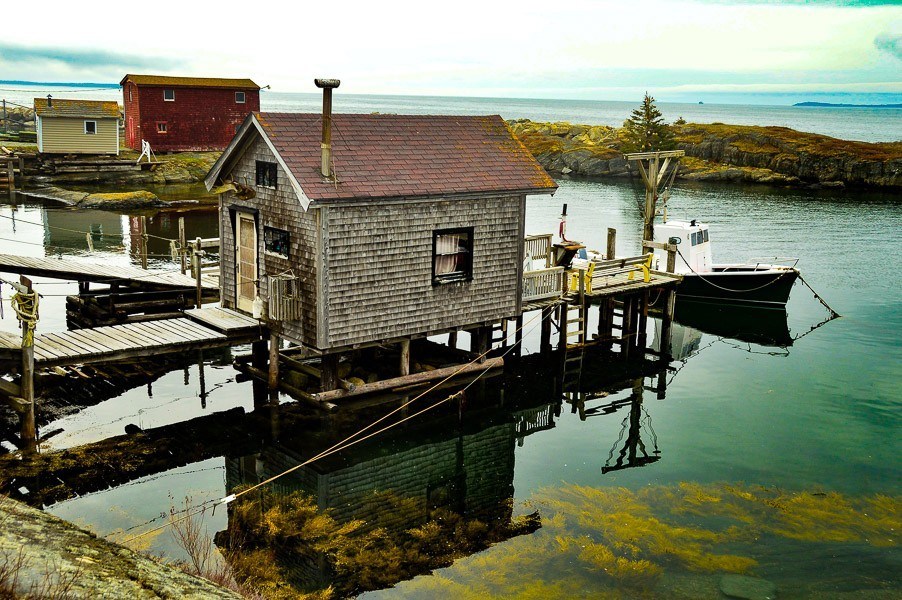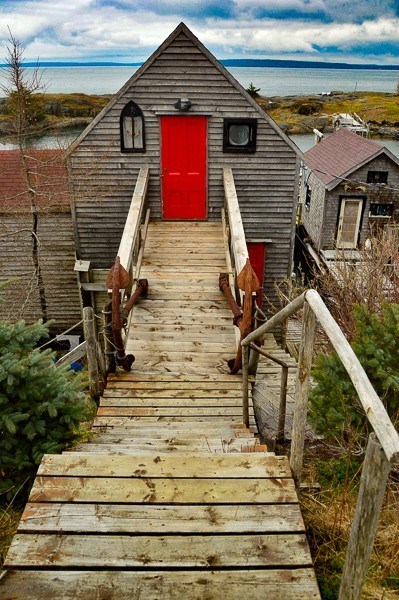 15. Peggy's Cove
Peggy's Cove is the home of Peggy's Point Lighthouse – often referred to as the most famous lighthouse in all of Canada – and Canada has a lot of lighthouses. Peggy's Point Lighthouse has been sending out its beacon since 1868.
When it comes to what to do in Lunenburg Nova Scotia and the surrounding area Peggy's Cove should be at the top of your list.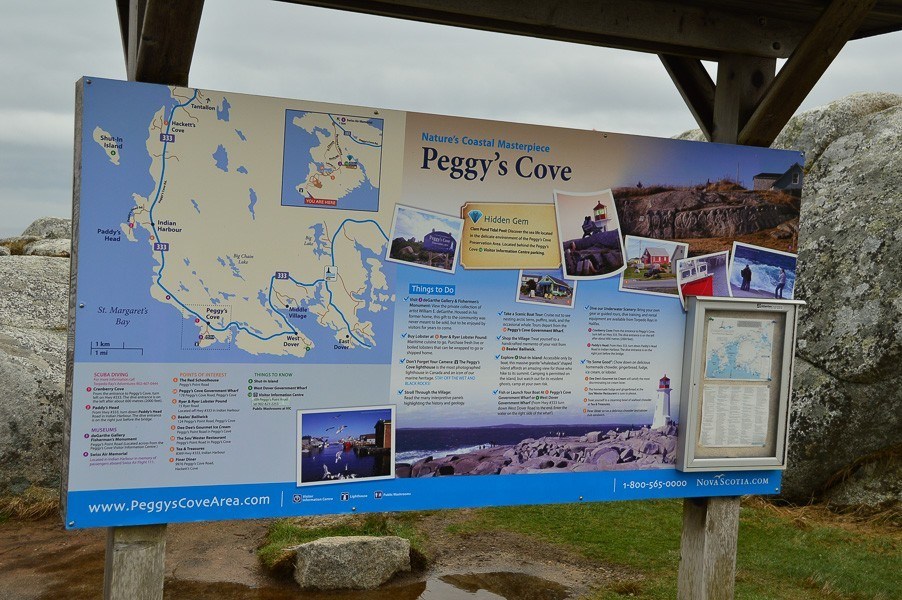 It is obviously a very popular tourist spot. What surprised me was that given how popular it is the town of Peggy's Cove and the lighthouse itself are still extremely beautiful – and not in a Venice style grown-up storybook way. In that genuinely lovely way that Blue Rocks is – a good job has been done keeping it from turning too Hollywood. [separator type="thick"]
⇒ Don't miss my post on 25 Fun Things to do in Halifax. [separator type="thick"]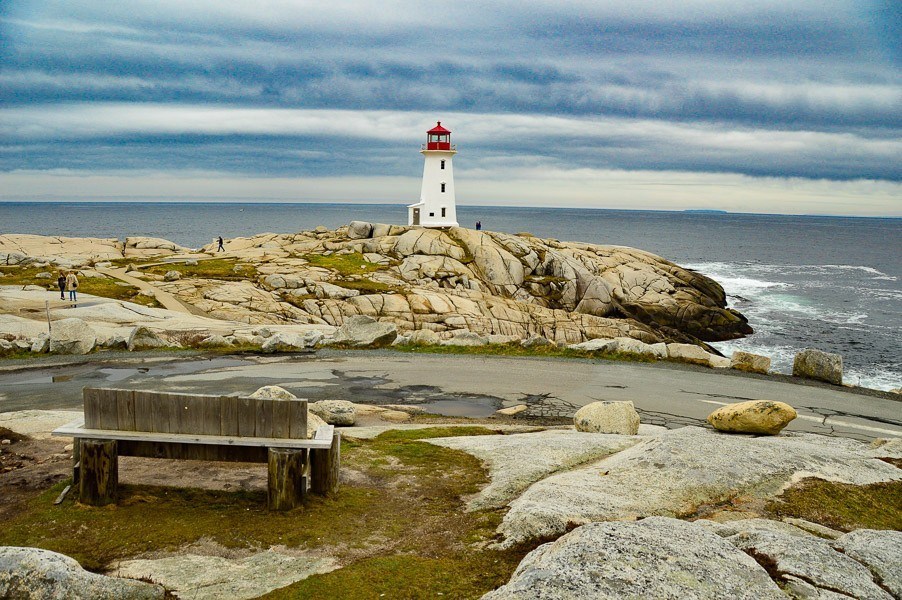 The Cove itself is extremely Instagram friendly – I think I took more photos of the boats and buildings than I did of Peggy's Cove itself. [separator type="thick"]
⇒ Don't miss Canada's capital Ottawa. Read my posts on the 17 most fun things to do in Ottawa, the Ottawa restaurants Byward Market, best Ottawa Tours, 16 Most Beautiful Cities in Canada and 11 Beautiful Canada Landmarks.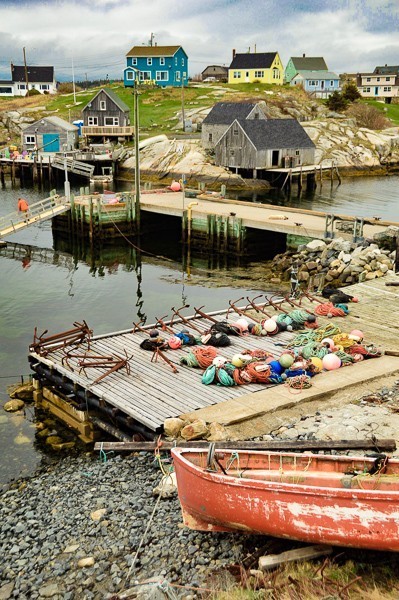 Getting to Peggy's Cove
If you have hired a car (this is what I did) the road is incredibly well signed. Drive through Peggy's Cove to get to the general store/restaurant where you can park and then walk to the lighthouse.
It is perhaps a five-minute walk from the top of the car park to Peggy's Cove lighthouse.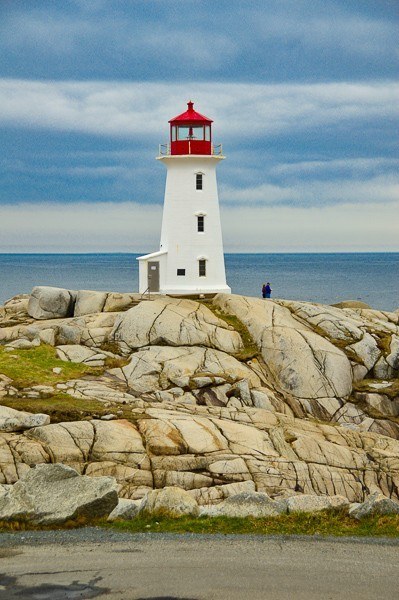 There are isn't much more to see than the lighthouse – and some lovely views out to sea. If you're into photography I would aim to get to Peggy's Cove lighthouse Nova Scotia late afternoon for some lovely light.
There are lots of different angles to play with and a few short walks around Peggy's Cove. I didn't eat at the general store/restaurant but it looked pretty good. The other option is to visit Peggy's Cove on a day trip from Halifax.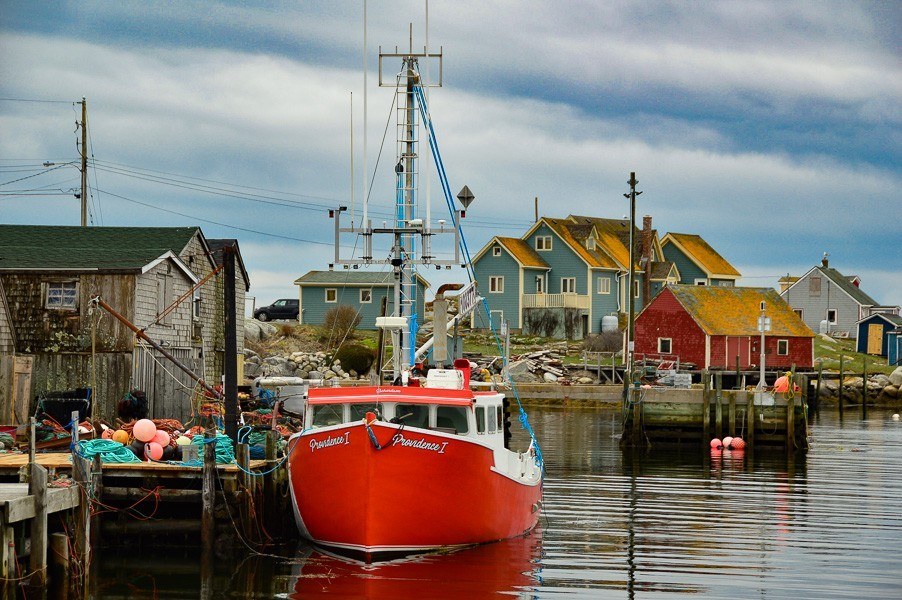 16. Mahone Bay
Mahone Bay is between Lunenburg and Peggy's Cove. It is a super cute waterfront town and well known for its Three Churches' view – it is possible to line up three different churches for a great photo.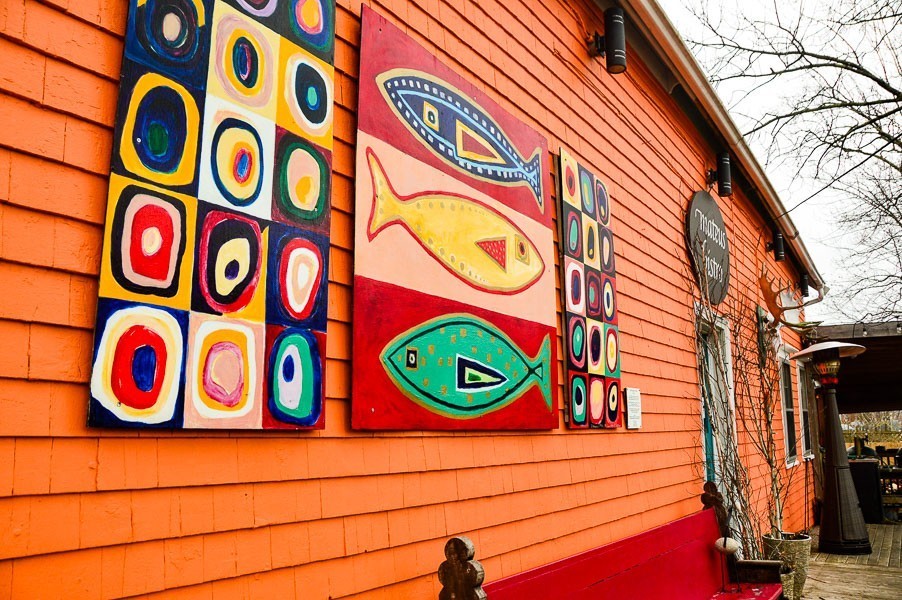 Mahone Bay Nova Scotia is also known for its festivals. These include the Great Scarecrow Festival, the Classic Boat Festival and the Father Christmas Festival. There are also loads of cute shops and cafes. If you are doing a day trip from halifax to Peggy's Cove most will include a stop at Mahone Bay.
When it comes to things to do in Mahone Bay the list isn't extensive. It is much more about exploring the town at a leisurely pace and stopping to eat and shop.
If you have a bit more time and are interested in potentially getting rich (who isn't???) then check out Oak Island. This 140-acre island (one of 360 islands around Mahone Bay) regularly hosts treasure hunts.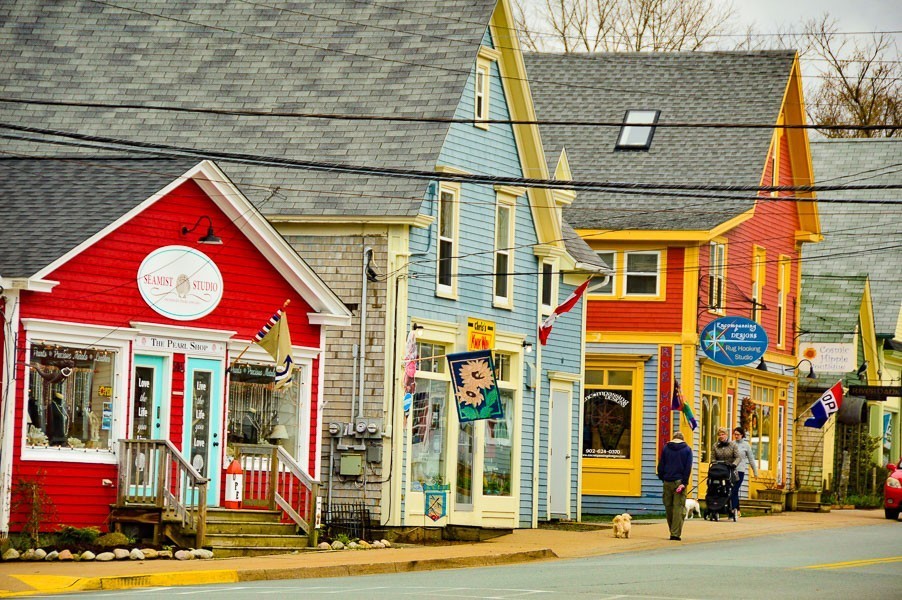 Did I miss somewhere you know and love in Lunenburg? Drop me an email at [email protected] and I'll look at including it.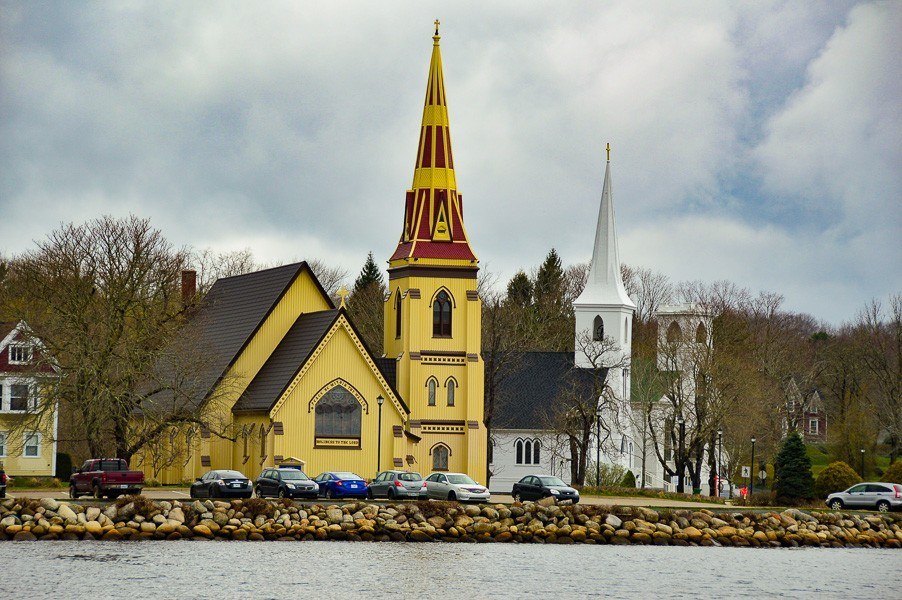 How to get to Lunenburg
The closest international airport to Lunenburg is in Halifax.
Lunenburg is approx. 75 minutes from Halifax airport. There are a couple of public transport options. The first is the Maritime Bus. This bus runs between Halifax and Lunenburg and has several daily departures.
The second option is Alternative Routes. This is a hop on hop off bus that runs across Nova Scotia. It stops in Lunenburg at midday so you can stay the night. The bus runs throughout the summer months and then on a limited schedule in the winter.
⇒ Click here to Compare Deals on Car Hire in Nova Scotia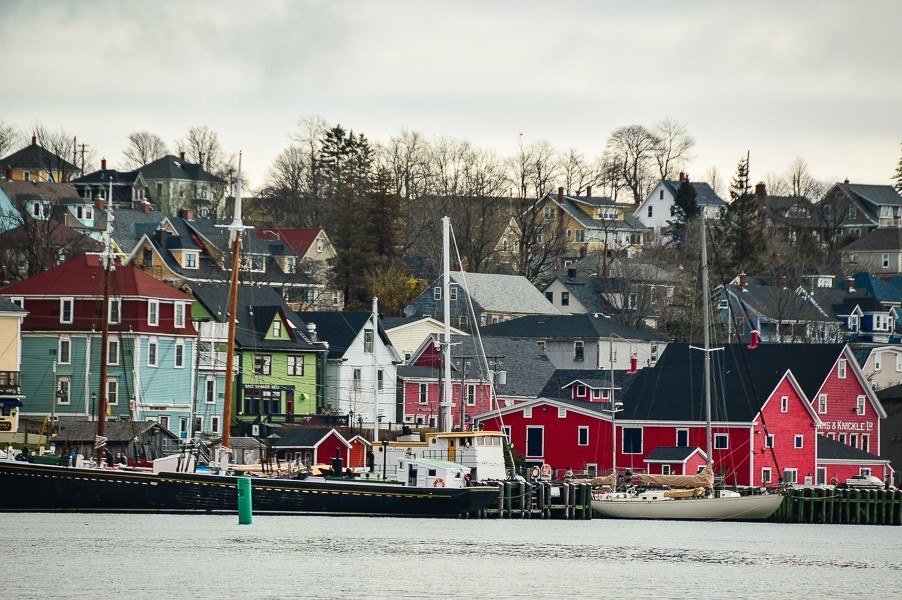 How to get from Lunenburg to Halifax:
If driving take Highway 103. If you have the time take the lighthouse route which is a lovely drive. When I visited I came from Annapolis which is an easy drive. If you have chosen not to hire a car there are quite a few day trip options available from Halifax.
⇒ Book a Day Trip to Lunenburg from Halifax
Finally, it is also possible to get to Lunenburg by sea. It is possible to sail right into Lunenberg harbour and drop anchor.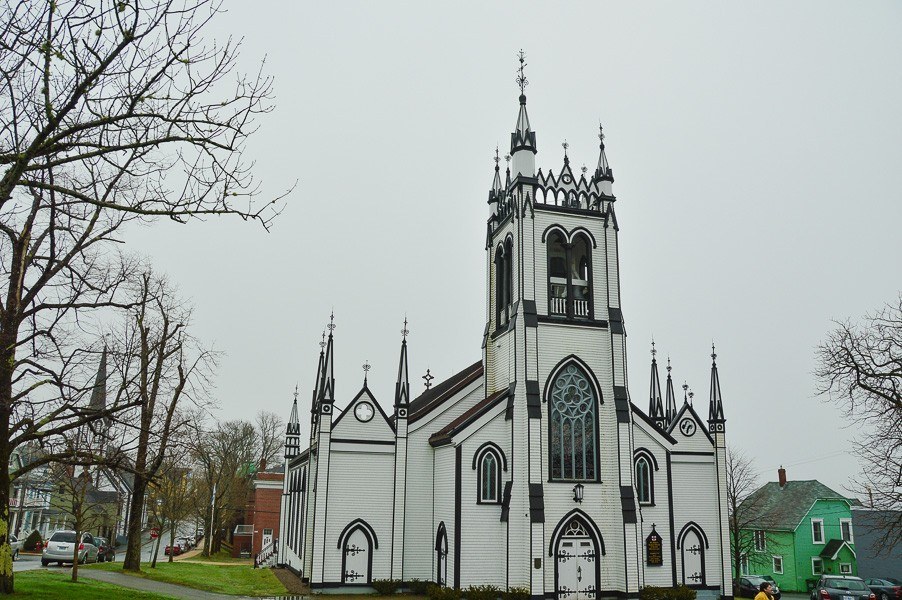 Lunenburg restaurants
When it comes to what to do in Lunenburg enjoying the local food should be high on your list. Fleur de Sel was perhaps the most famous restaurant in Lunenburg. Its French menu is designed and cooked by Martin Ruiz Salvador.
Alas, it has recently closed but the owners have a new restaurant Beach Pea Kitchen & Bar that is getting rave reviews. Unfortunately, you can't book so arrive early.
Grand Banker is located on the harbour and has great seafood to go with some stunning views. The Grand Banker Lunenburgh is famous for the Lunenburger – six ounces of local ground beef, smoked mozzarella, smoked bacon, baby spinach, a lot of Nova Scotia lobster and tarragon butter sauce. All on a local artisan bun. And a bacon-wrapped scallop because why not.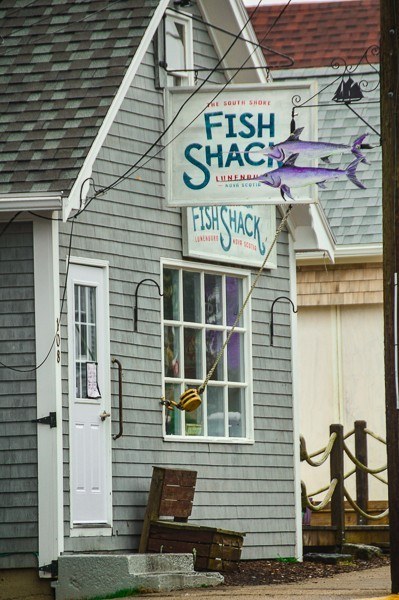 I must confess, I could not face the Lunenburger. But wow did I have a delicious meal at the Grand Banker Nova Scotia.
I went super soupy with amazing seafood chowder and then a full-on seafood stew. Gosh was I full but wow was it good and the quality of the seafood just outstanding.
Lincoln Street food is a modern restaurant serving up delicious and healthy fare. The No 9 Coffee Bar turns into a tapas restaurant in the evening.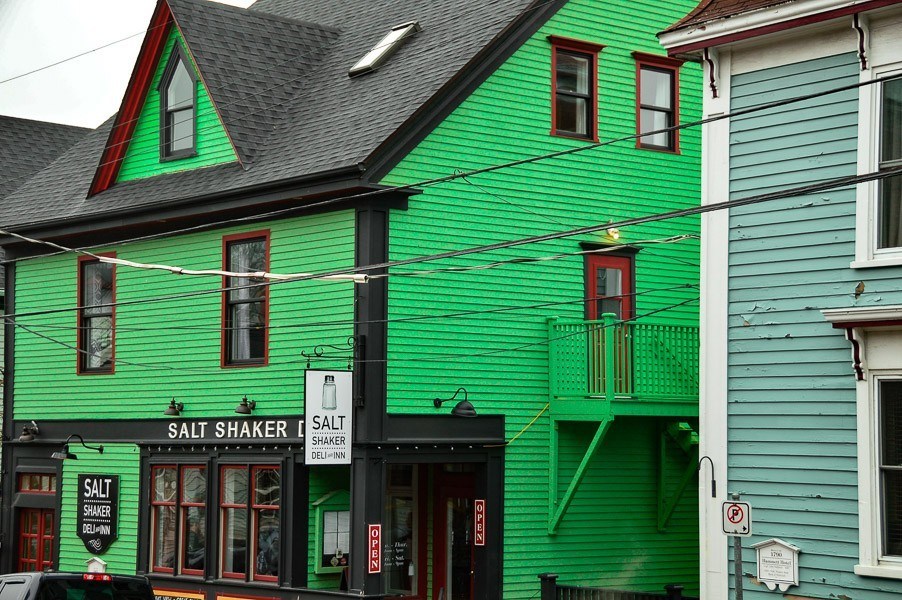 The Knot Pub is popular with Lunenburg locals – order the pan-fried haddock and a Caesar salad The Salt Shaker Deli has award-winning seafood chowder. It is owned by the same people as Fleur de Sel. They also own the South Shore Fish Shack which is well-rated for all things seafood.
And they own the Half Shell which is an oyster bar. The Savvy Sailor is also well regarded. I had a delicious breakfast there. Check out their eggs benedict which is served with crispy tasty bacon rather than ham.
The Old Fish Factory is another good option – especially for scallops topped with bacon jam.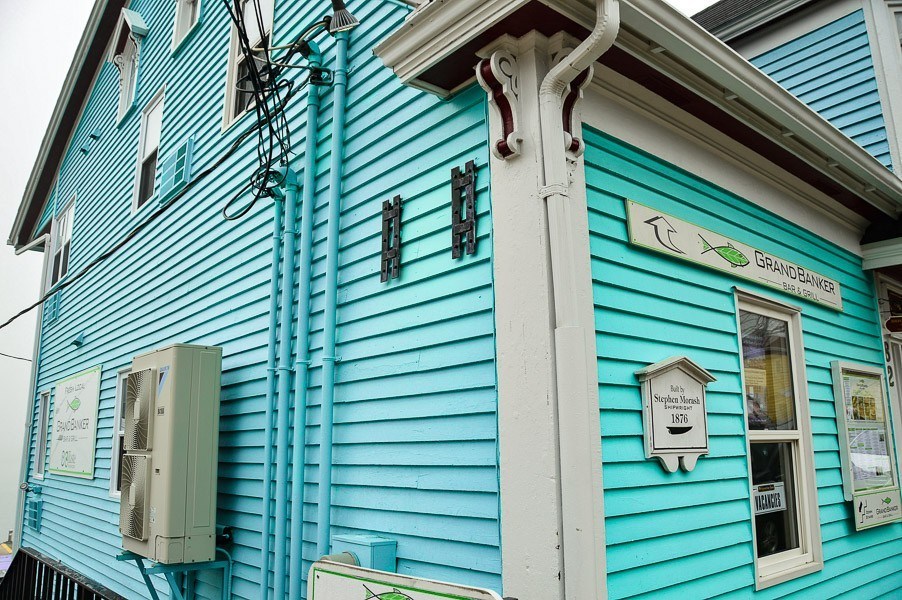 Lunenburg Hotels
I stayed at the Brigantine Inn & Suites – they have amazing views! The oldest B&B in Canada is in Lunenburg and it still runs in the summer. The Salt Shaker restaurant is also an Inn with rooms for rent.
New for 2021 is the gorgeous B2 Lofts. Located in a historic 19th-century building, B2 has 6 lofts with unique architectural details and amenities. The lofts were inspired by the shipbuilding traditions of Lunenburg. And they were built by a Nova Scotia architecture firm who has built up a name for themselves around the world, Mackay-Lyons Sweetapple architects.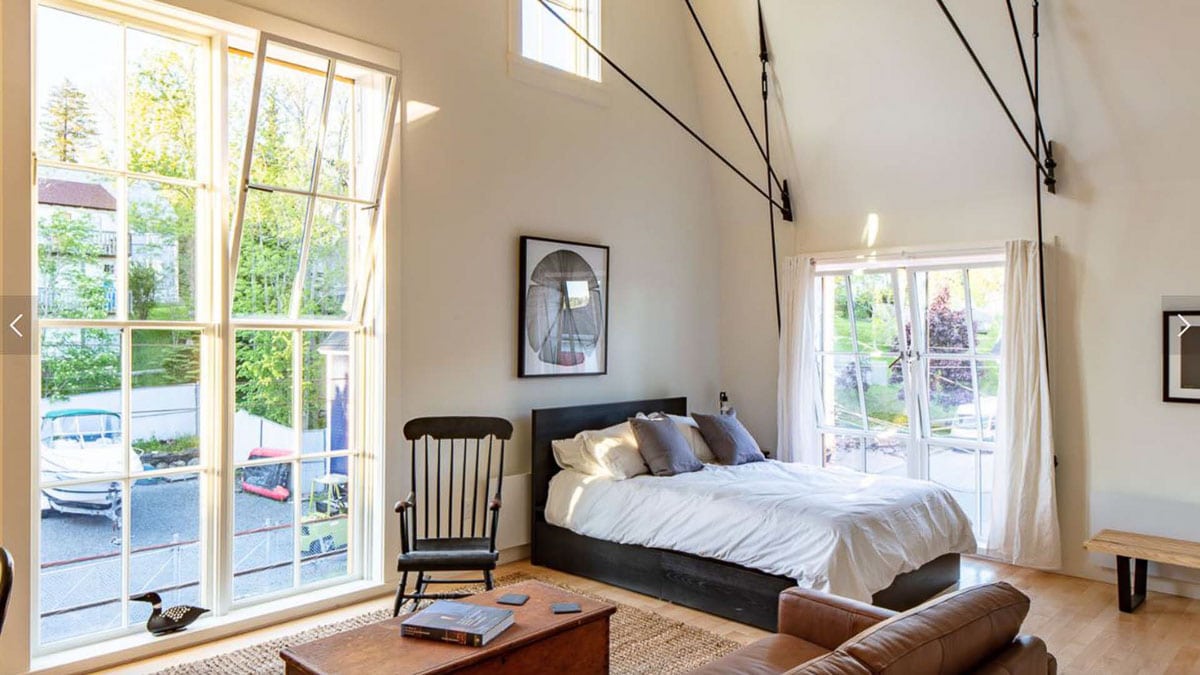 The 6 lofts vary in size from a studio up to a two-storey option which is perfect for families or groups of friends. There are cathedral ceilings, streel trusses, hardwood floors and fantastic views. And they are very conveniently located in the centre of Lunenburg's world heritage neighborhood.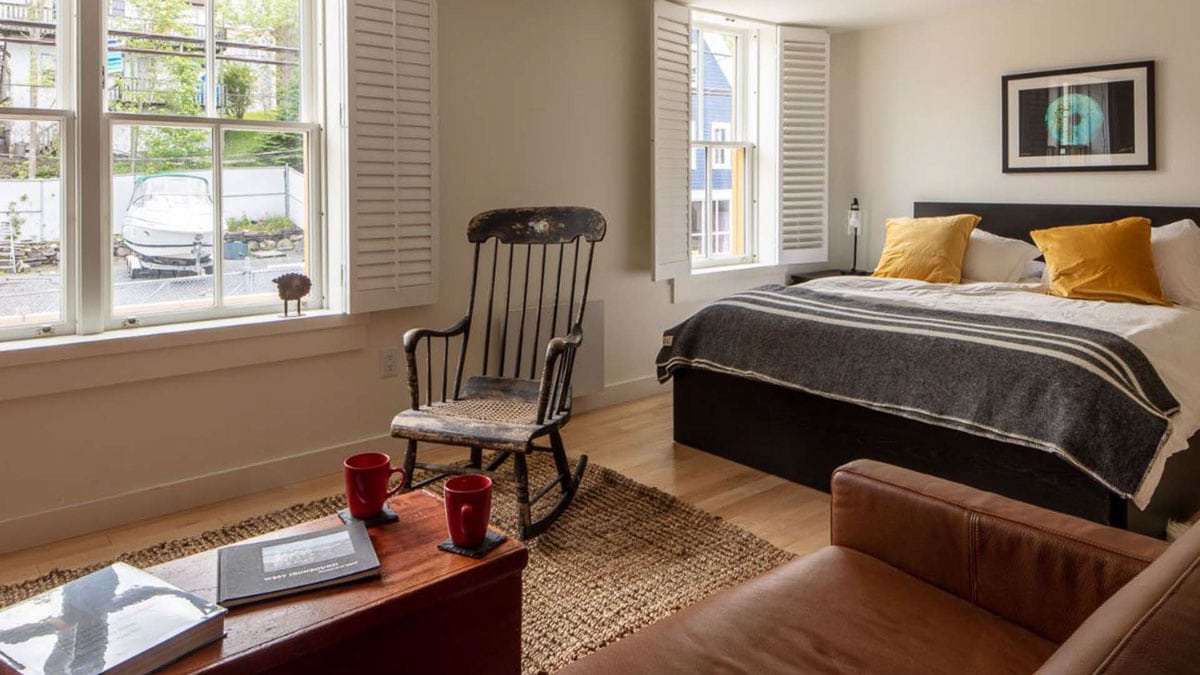 ⇒ Click here for the Top Lunenburg Hotels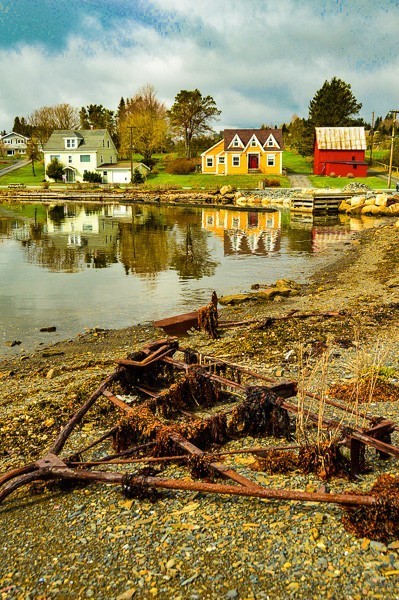 Who Paid for what in this Post
Thanks very much to Visit Nova Scotia for helping me to plan and sponsoring my trip to fabulous Nova Scotia. I paid for my airfare to Nova Scotia but they covered pretty much all of my other costs.
This things to do in Lunenburg post contains affiliate links. This means that if you click through on them and end up making a purchase I will receive a small commission. I just wanted to make sure you were aware of this.
[separator type="thick"]
READ NEXT: THE 25 MOST FUN THINGS TO DO IN HALIFAX NOVA SCOTIA
[separator type="thick"]
Like this Things to do in Lunenburg post? Why Not Pin It?