Each year, millions of visitors enjoy the sites and the sounds of Germany. It is the heart of Europe's industry and carries an incredible history of the region in its buildings, streets, and monuments.
There are hundreds of beautiful settlements in Germany – it is not easy to narrow down the most beautiful cities in Germany. So many features UNESCO world heritage sites, beautiful old towns, preserved medieval architecture, charming town squares and of course Christmas markets. If I have missed one of your favourites do let me know.
Those alone rank as some of the most beautiful cities in the world. With that in mind, here are the big cities to mark on your travel list as the most beautiful in Germany.
9 Most Beautiful Cities in Germany
1. Berlin
Now, "Beautiful" in the traditional sense may not apply to Berlin, but there's an undeniable sense of true love in the way the city expresses its troubled history. It's told through Berlin's graffiti, street art, run-down buildings, and a ghostly personality in some places.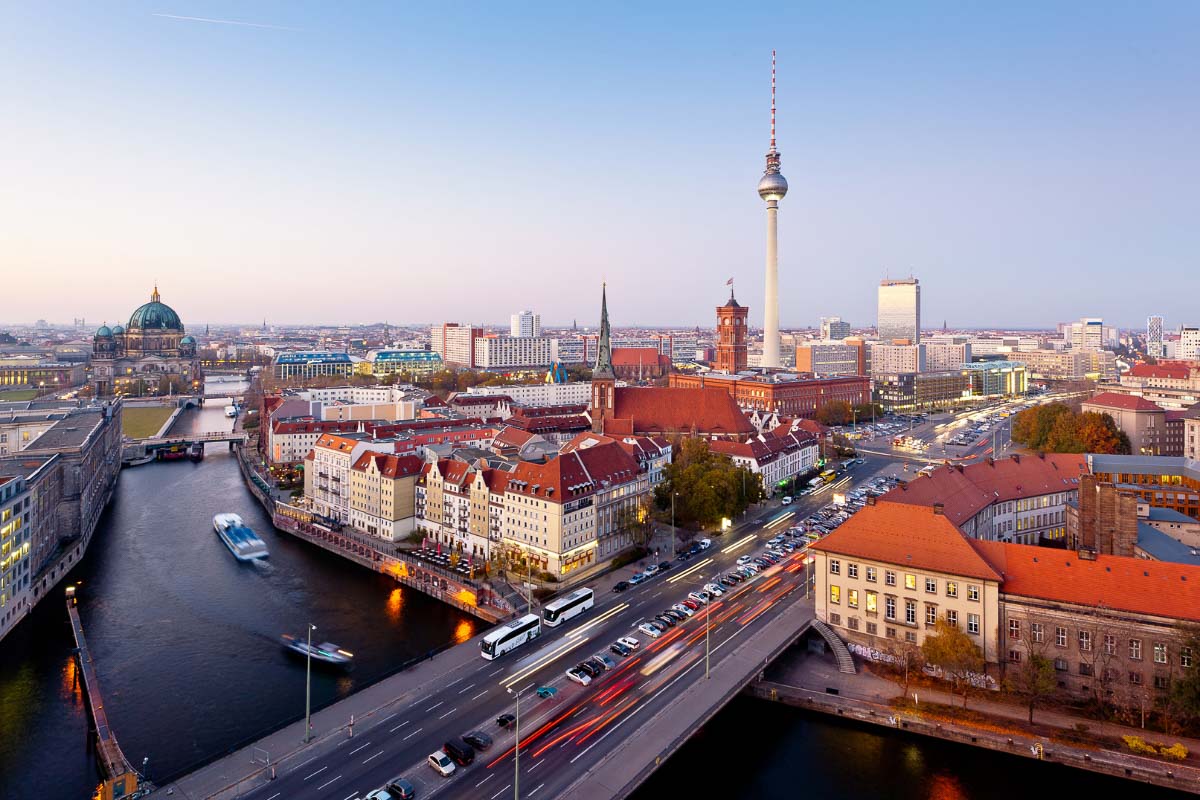 Almost every site, bridge, or street has a story to tell. Here are just a few whose stories you may want to hear through its sights:
Oberbaum Bridge
Tempelhof Field
Teufelsberg
Gendarmenmarkt Christmas Market
Charlottenburg Palace
Clärchens Spiegelsaal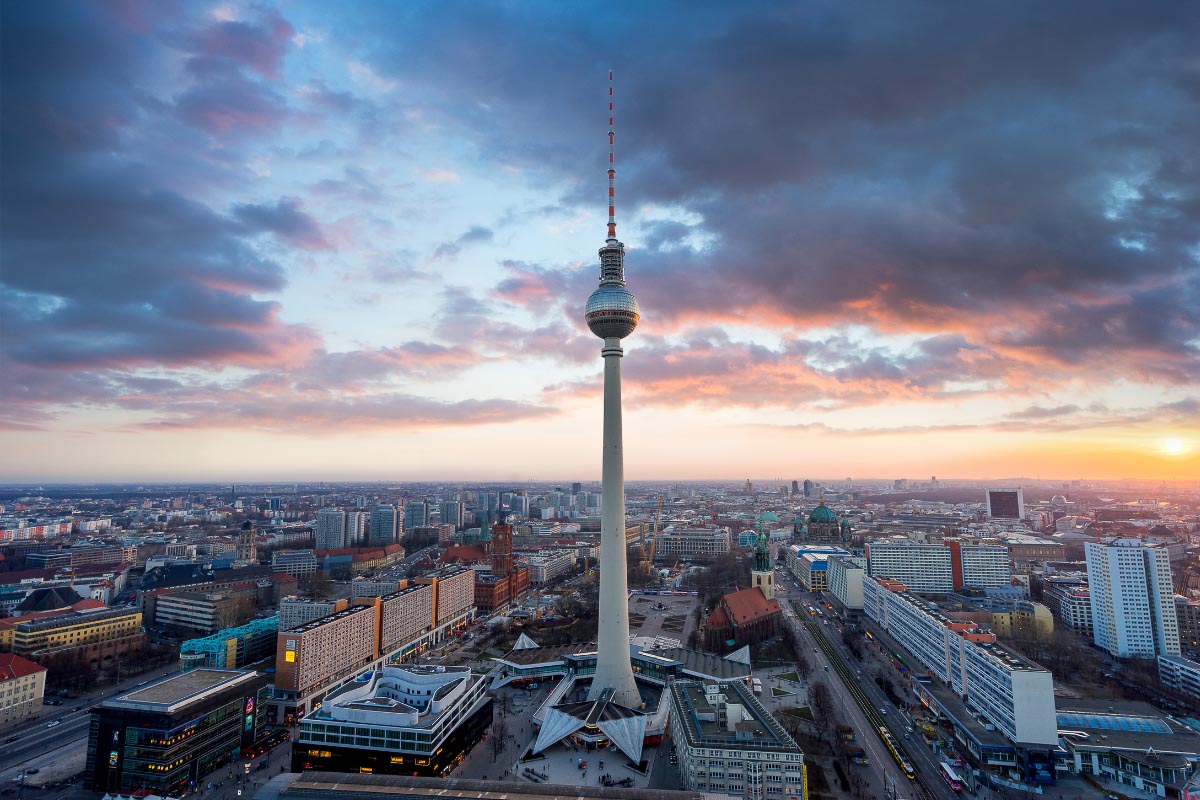 2. Cologne
Aside from being one of the most visually interesting, Cologne may well be the hippest and coolest of the cities on this list. It's also very relaxed. Everyone here seems content to enjoy life and have a good time – there's a vibrant nightlife, after all.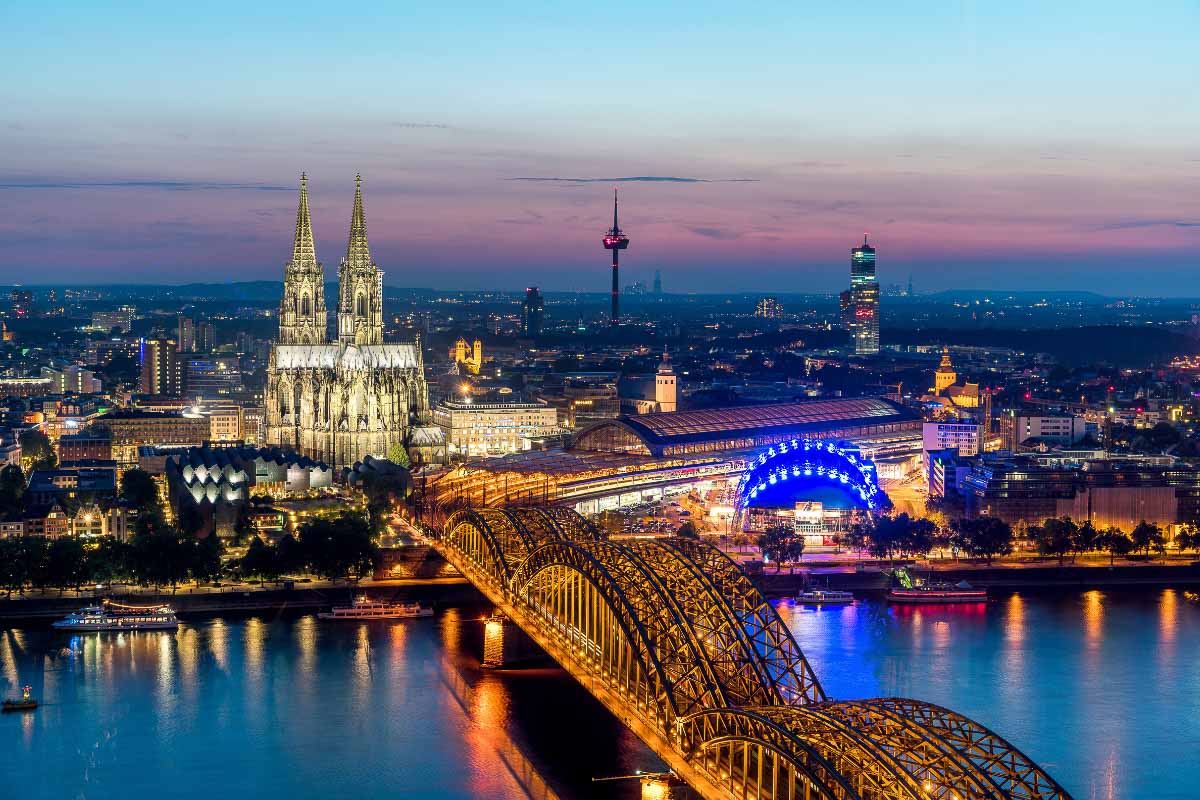 Perhaps it's the remnants of Roman architecture or the calmness of the river that runs through it. Whatever the case, be sure to read up on Cologne's 'Kölsche Grundgesetz' or 11 ground rules before visiting. And be sure to see these while you're there:
Cologne Cathedral
Roman remains
The Rhine river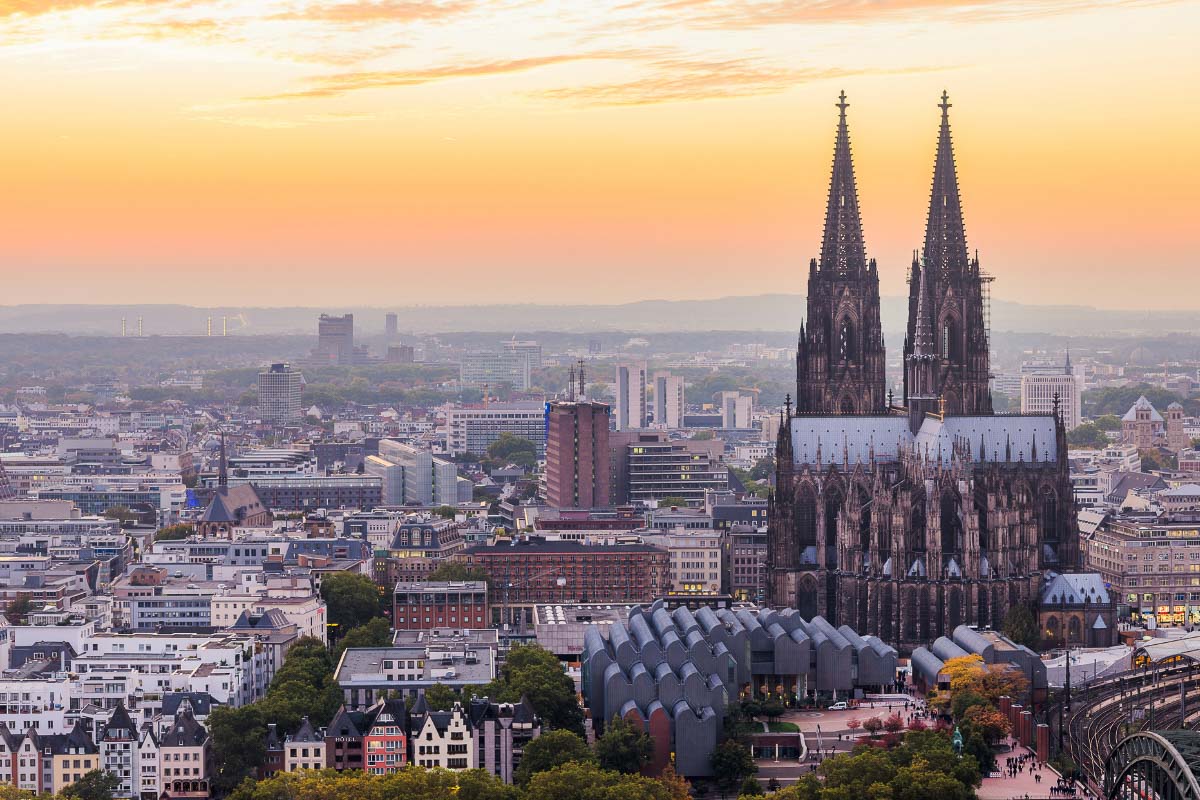 3. Dresden
Dresden is effectively a new city, only with old buildings. It suffered more than its fair share of damage during the second world war but has seen many of its buildings restored. As a result, it maintains a pre-war look with a renewed sense of energy.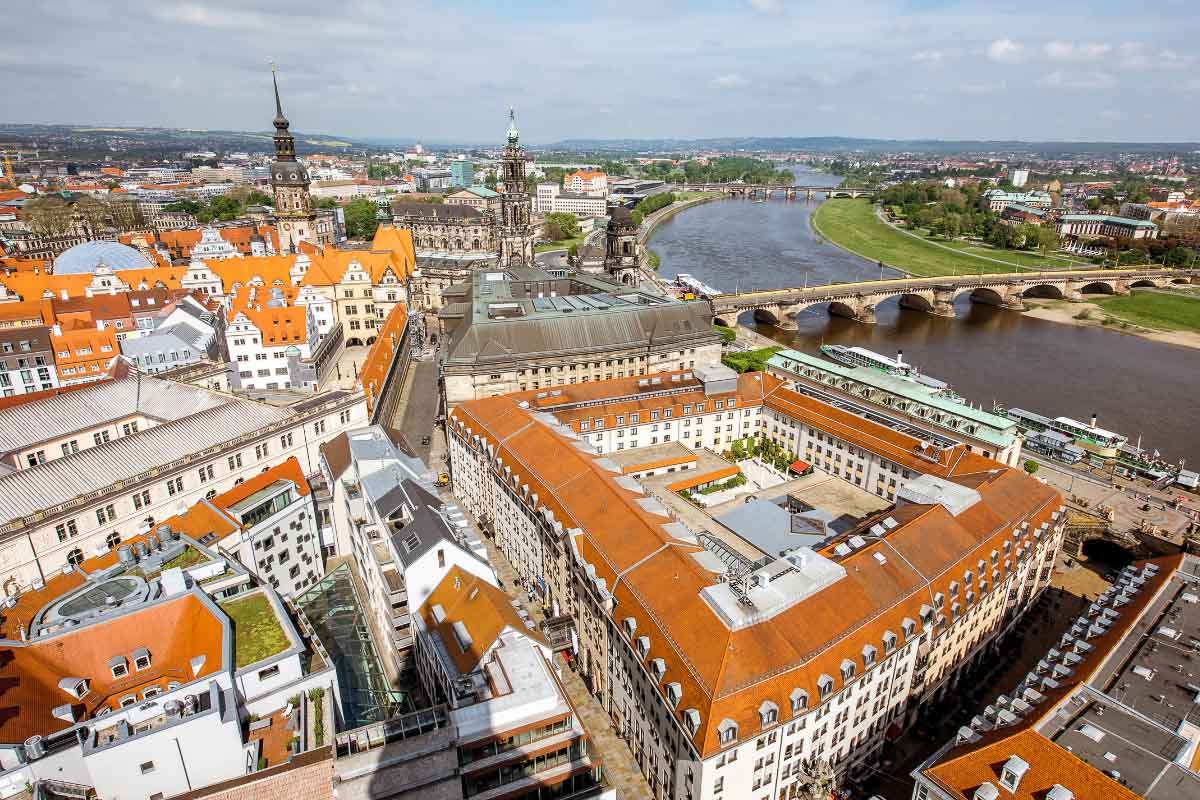 The colliding sensibility of the different aesthetics leaves a lasting impression. You only need to look at these amazing locations to see what we mean:
The Old City (centre city or Altstadt)
The Opera House
Zwinger Palace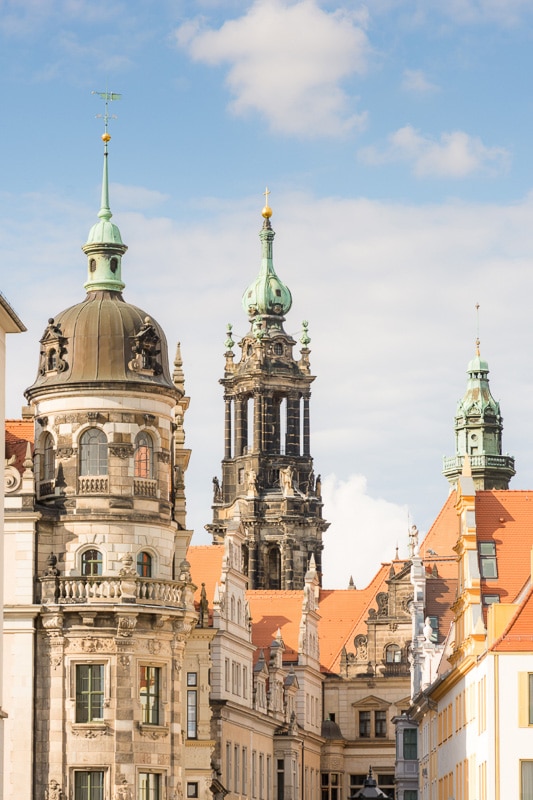 4. Hamburg
Hamburg is a port city – Germany's busiest. It is also one of the country's oldest cities, and the architecture reflects this. If the cafes and boutique shops, old churches, and museums don't convince you, perhaps the people and the beautiful Elbe River will.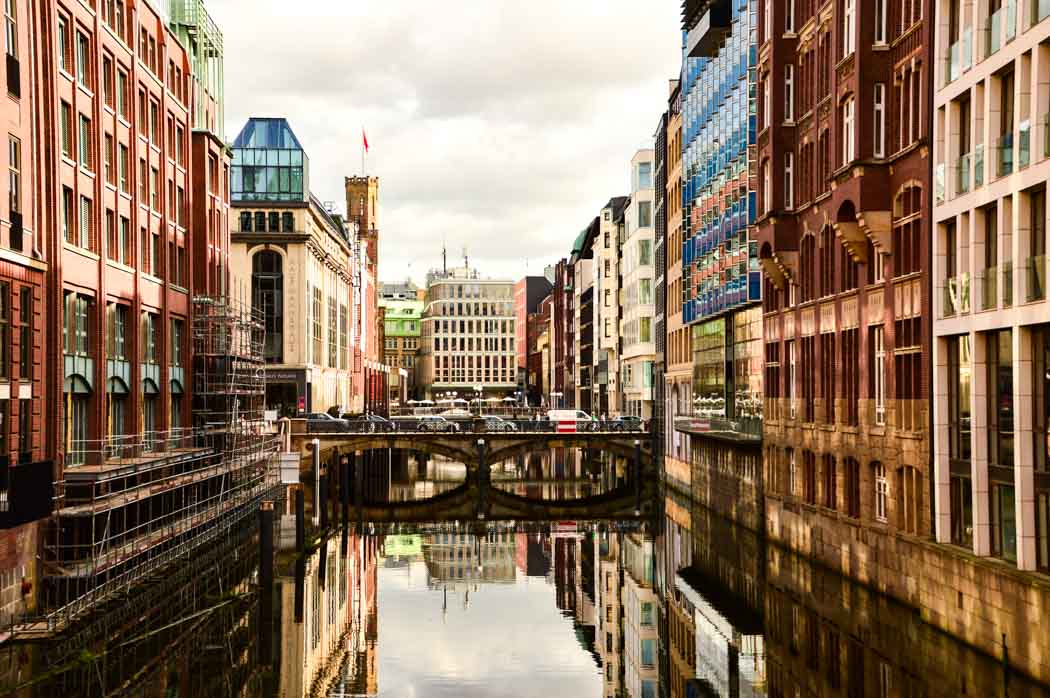 Interesting fact; Hamburg lays claim to the distinction of having the most bridges of any major city in the world. Here's what else you should definitely put on your Hamburg itinerary when visiting the city.
Elbe Tunnel
Elbphilharmonie Hamburg
Hamburger Kunsthalle
Miniatur Wunderland
St. Michael's Church
The Townhall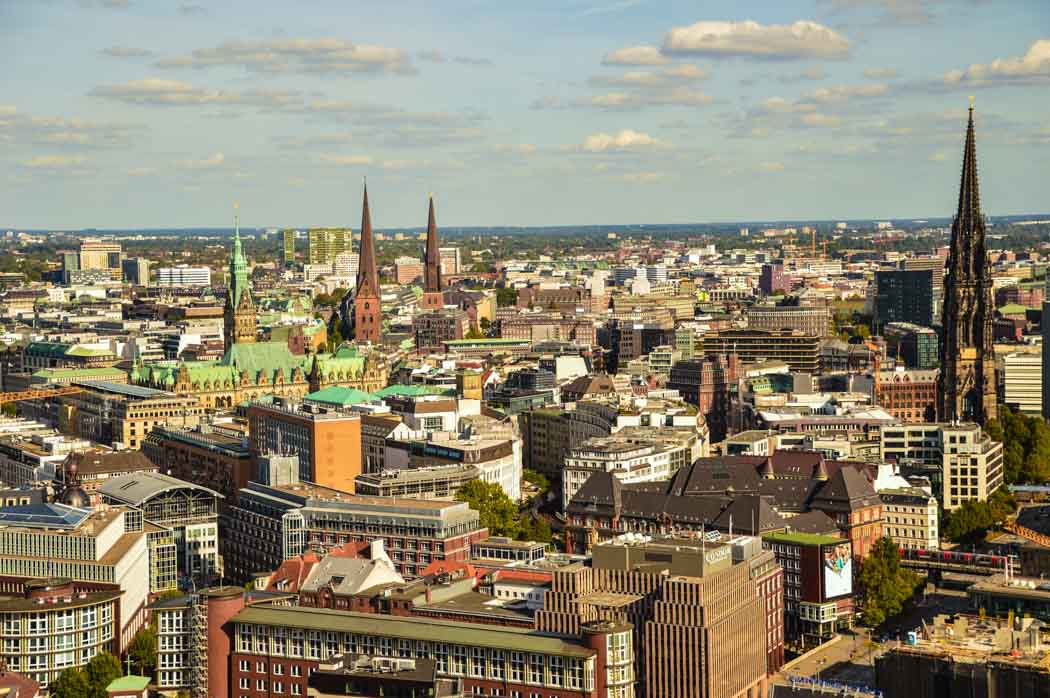 ⇒ Explore more of Europe in my posts on 14 Beautiful Cities in Europe 16 European Palaces not to Miss, 17 Beautiful Castles in Europe Not to Miss, 21 Most Beautiful Countries in Europe, 9 Most Beautiful Cities in Germany, 26 Landmarks of Germany, 25 Rome Monuments, 60 Most Famous Landmarks in the World, 12 Beautiful Famous Spain Landmarks and 16 Famous Landmarks in Europe.
5. Leipzig
Some call it the new Berlin. It's a relatively small city, but it enjoys a rather bohemian atmosphere, with coffee shops and art-centric spaces to explore. Leipzig actually has a policy that says the city cannot legislate when nightclubs should close.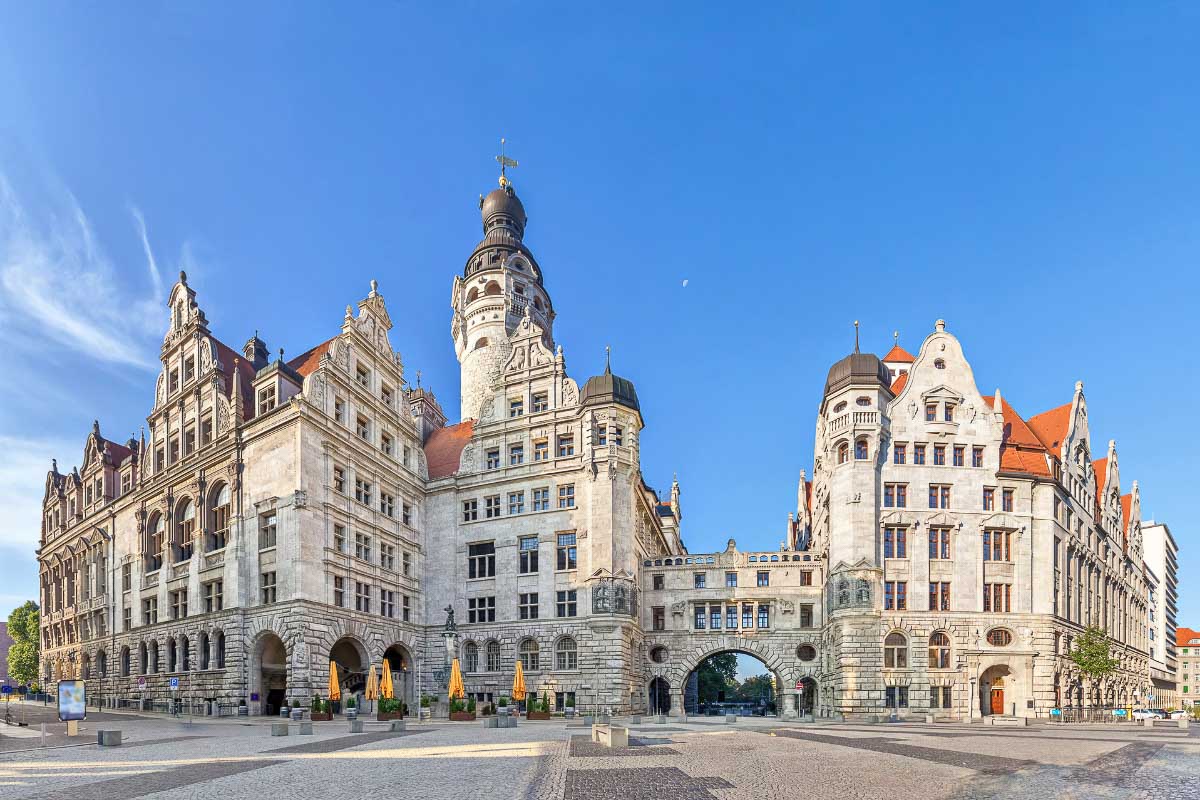 So it's a city that enjoys its nightlife. But it is also a city that offers a clear sense of beauty and charm. It combines green spaces, older buildings, and modern additions to great effect. You can even see Leipzig via a delightful canoe tour!
Here are just five outstanding landmarks to see:
Gewandhaus
Monument to the Battle of the Nations
Stadgesichlichtiches Museum Leipzig
St Thomas Church
The Spinnerei
The Oper Leipzig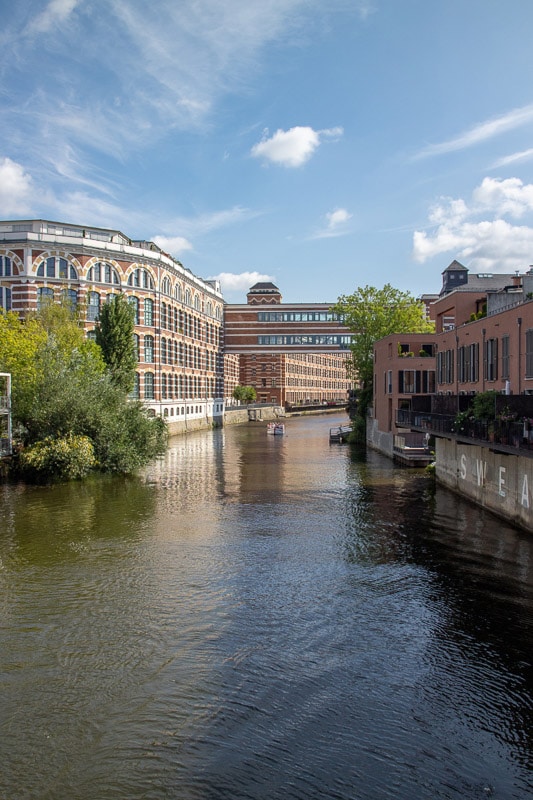 6. Munich
One of Germany's most famous cities hosts historic sites and buildings, outstanding tourist activities, green parks, castles, and more. The Bavarian city is known for castles and amazing forested surroundings (the views in winter are spectacular).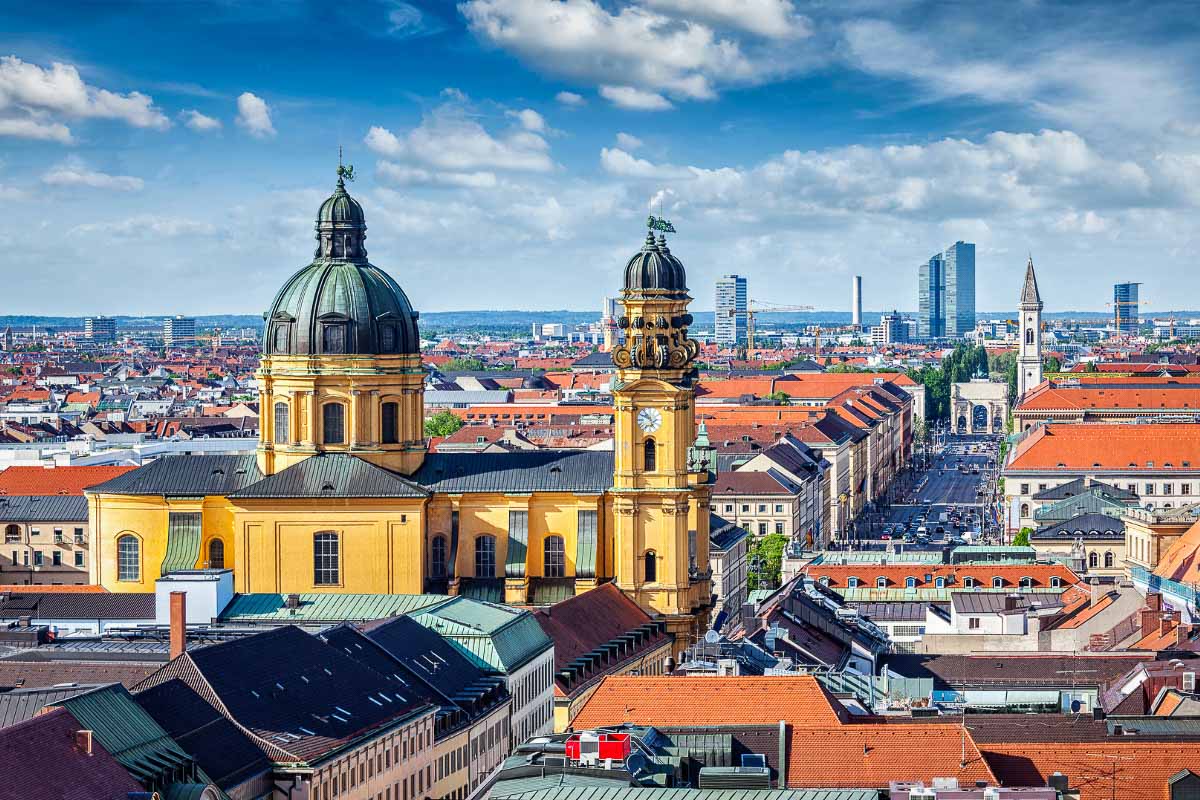 There seems to be a museum on every street, where you can marvel at fine art, technology, and natural history! Spires from churches and older buildings dot the skyline, rising above new homes or classic German apartment roofs. In fact, most of the inner city is car-free, making this the ultimate walking city in Germany.
Be sure to check into:
The Residence Palace (especially the Antiquarium dining hall)
Marienplatz
Nymphenburg Palace
Frauenkirche
Hofbräuhaus München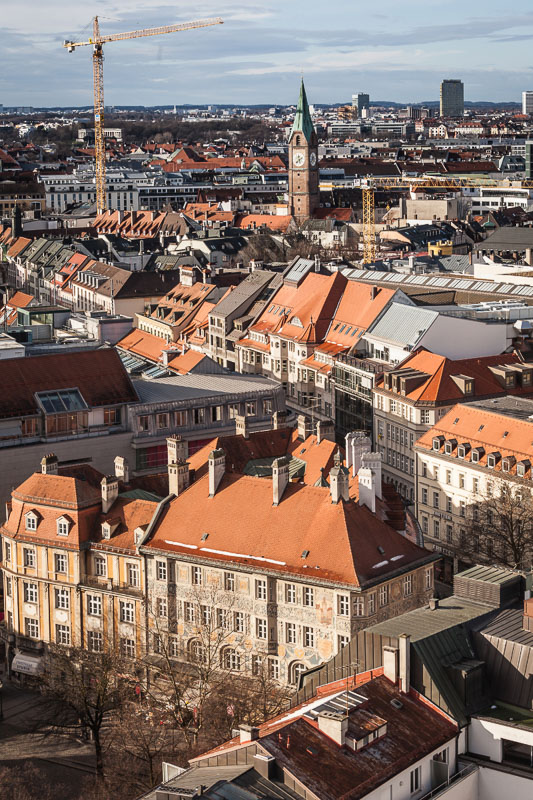 7. Nuremberg
Nuremberg is the capital of a region called Franconia. It has a history dating all the way back to the Holy Roman Empire. Much of the old city is encircled by a wall built in those times.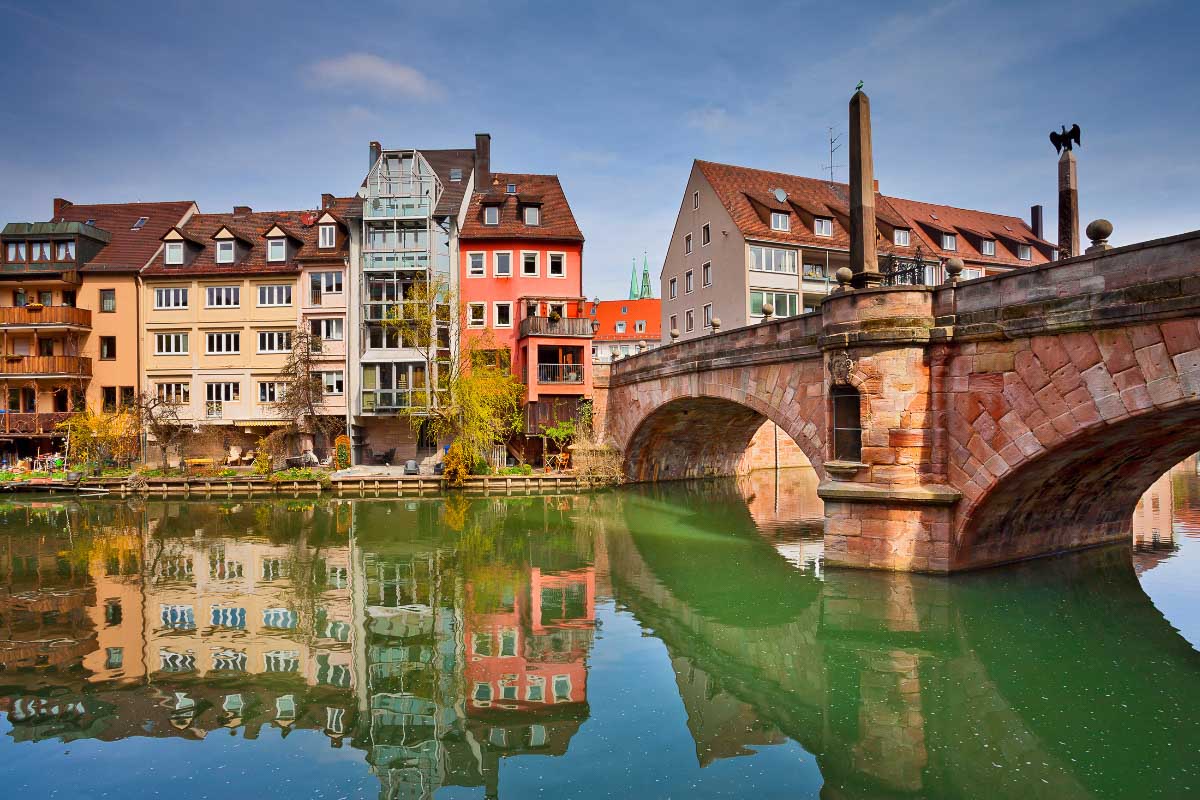 Though the name is often historically associated with a darker time in German history – the Nuremberg Trials – it is known today as a city of immense historic architectural beauty. Here are a few of the main sites to visit:
Albrecht Dürer's House
City Walls
Germanisches Nationalmuseum
Kaiserburg
Schöner Brunnen
St. Lorenz Church
St. Sebaldus Church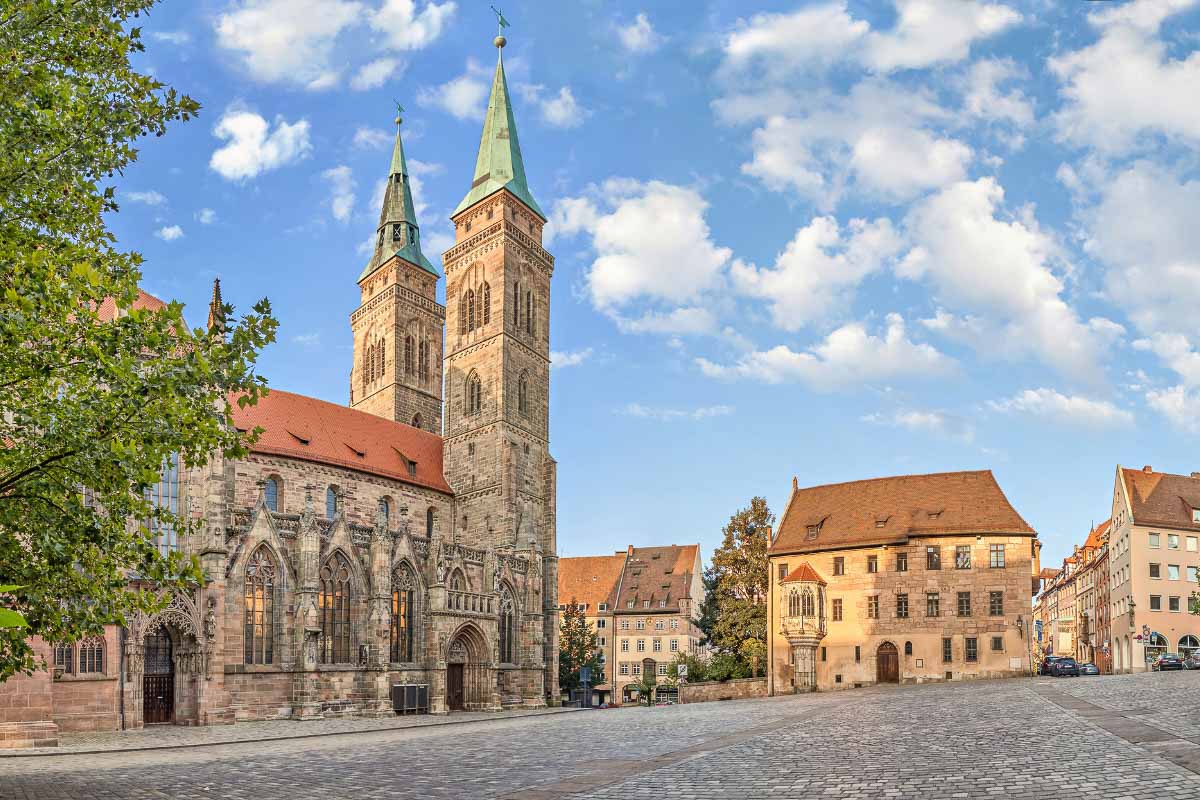 8. Stuttgart
While car enthusiasts will have the Porsche and Mercedes-Benz factory tours top of their list, Stuttgart on the Neckar River is a truly beautiful old city bordering the Black Forest. Incidentally, this is also where the original cake recipe comes from.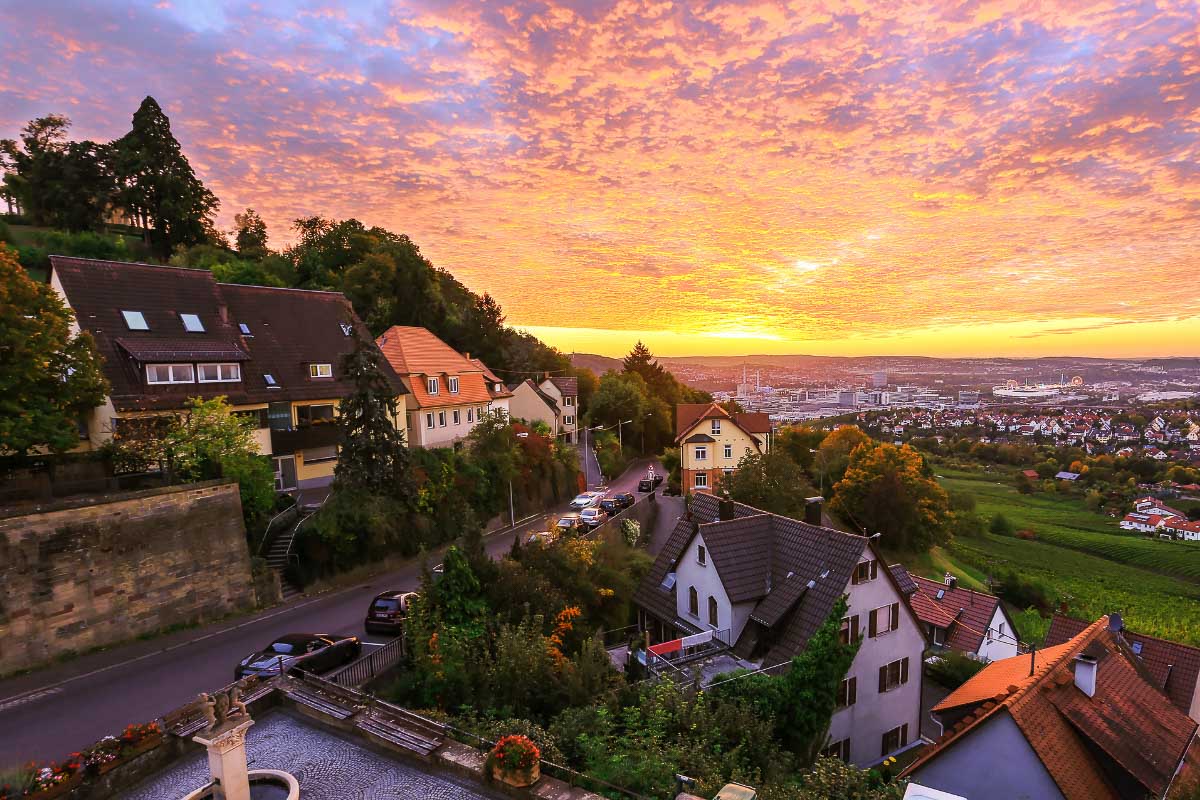 There are dozens of castles to visit in and around the city as well.
Ludwigsburg Residential Palace
Solitude Palace
Stuttgart Train Station
Stuttgart's Municipal Library
The Old Castle
Wilhelmina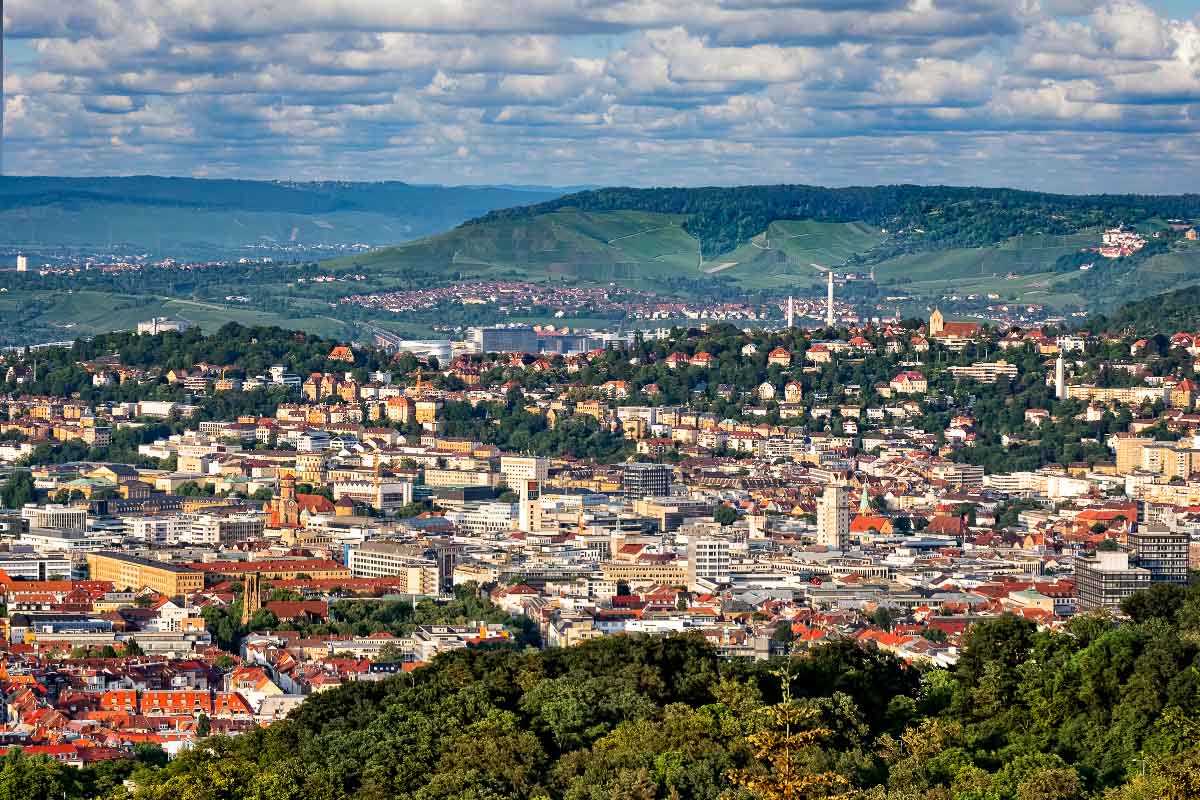 9. Baden Baden – Germany
This gorgeous 2000-year-old town lies at the foothills of the wonderfully named Black Forest. Baden Baden Germany has a fantastic location for exploring the region as well as everything from, of course, spas to shopping to a palatial casino within Baden-Baden itself.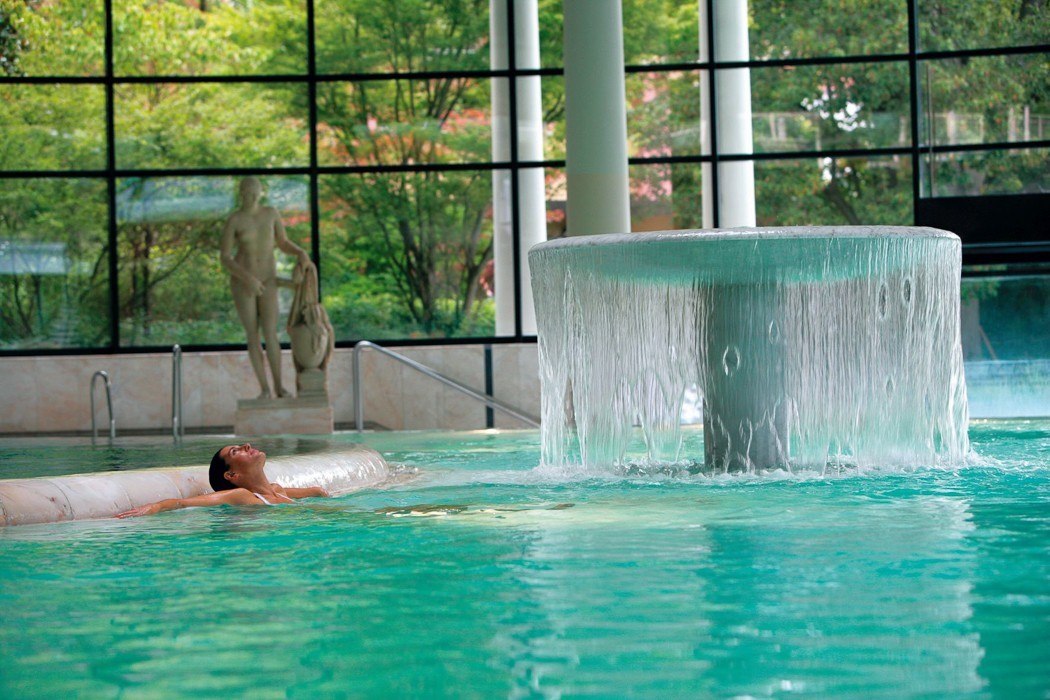 Before you head to Baden-Baden Germany do check what is on. The city is well known for the three international horse races it runs each year – as it is for its Christmas markets.
But this German town is most famous for its spas. Indeed, Baden Baden Germany has 12 hot springs and has been welcoming those seeking to relax and reconnect for centuries.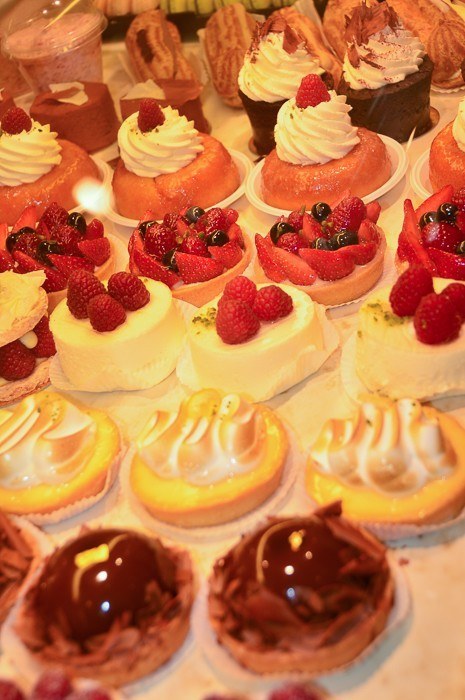 Today Baden Baden has managed to keep all of those wonderful historical elements but added in more modern spa facilities, fantastic food, modern art and much more.
Here are a few things not to miss in Baden-Baden:
Friedrichsbad
Caracalla Spa
Cafe Koenig
Baden-Baden Casino
Trinkhalle
Lichtentaler Allee
Find out more about this beautiful German town in my Baden Baden Spa Guide and the best Baden Baden Tours.
Final Thoughts on the Most Beautiful Cities in Germany
There are elements of historical Germany in all of these cities. But what makes them truly beautiful is how the old has survived even as the new has grown and developed around it. You can see this clearly in Berlin, for example.
You can walk a street in many of these cities with a building facade that seems hundreds of years old. Then sit down to a fine coffee at a street cafe. You can visit a centuries-old church, then pop into a state of the art museum or library. All in one of these amazing, beautiful German cities.
This most beautiful cities in Germany post includes affiliate links. That means if you click through and end up making a purchase I will receive a small commission. I wanted to make sure you were aware of this.