Many of the most stunning castles in the world are in Europe. Castles in Europe have been famous for their magnificence and often beauty for centuries.
The primary purpose of a castle in Europe was to protect its owners – normally members of the local royal family. The difference between a European castle and a European palace is about its intent.
Was the building designed to protect its inhabitants or was it to demonstrate the power and wealth of its inhabitants? If the latter, the structure is deemed to be a palace.
A key differentiator of a castle and a palace is that castles are fortified. Castles are also far more likely to have moats and super thick walls. Both castles and palaces can feature turrets, high towers and slits in the walls.
Generally, but not always, palaces tend to be more ornate than castles. As they are displays of wealth the materials with which they are built tend to be more about decadence and beauty versus the more functional purpose of a castle.
Confusingly, in France, many palaces and castles are called Chateaux. These tend to be large country houses that in other countries could be called palaces or castles. They are often some of the most famous landmarks in Europe.
So, for the purposes of this post if the primary purpose of a French Chateau appears to have been to protect its inhabitants I have considered it to be a castle.
Now that we are clear here are 17 gorgeous castles in Europe.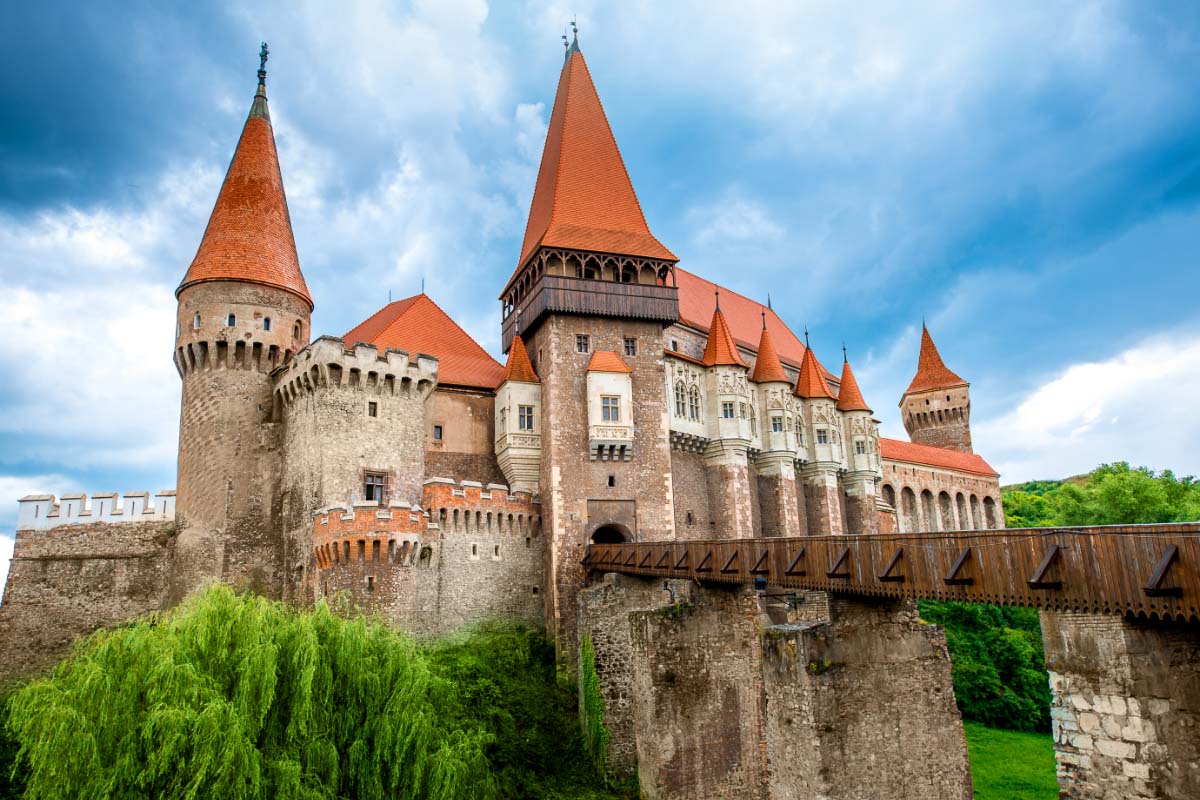 17 Castles in Europe Not to Miss
1. Windsor Castle England
Lovely Windsor Castle is The Queen's home away from home in the United Kingdom and was also where Harry and Meghan were married.
Windsor is just over 25 miles west of London and easily reached by train on a 35-minute journey.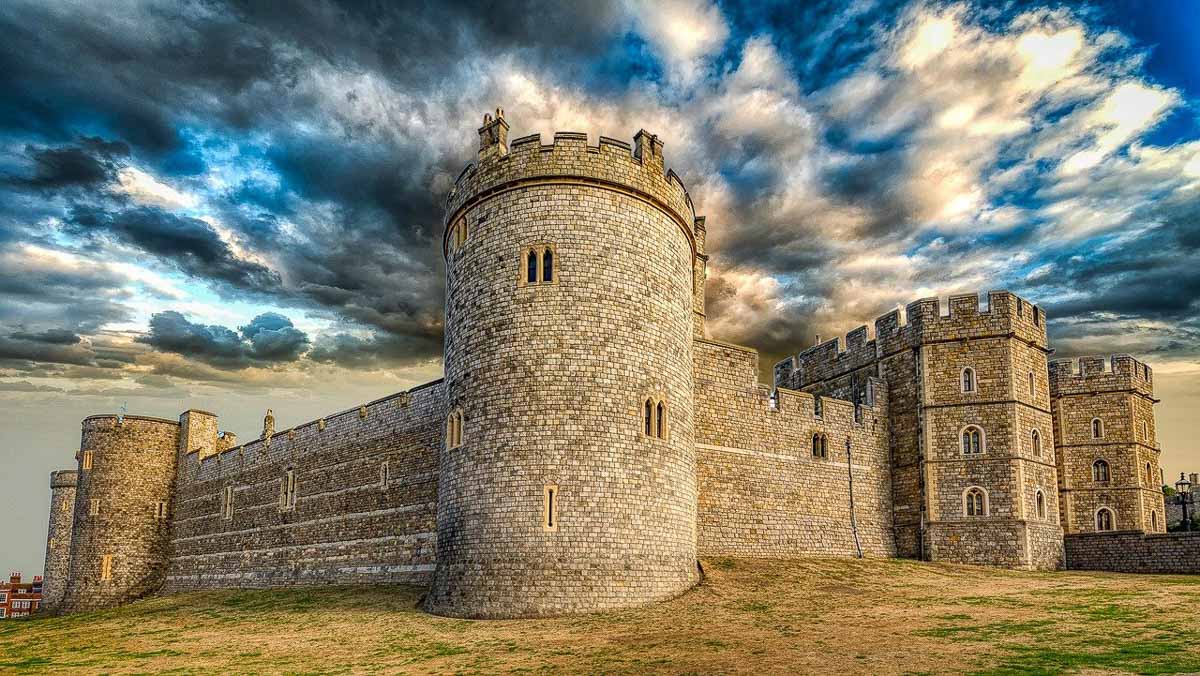 Prince Harry and Meghan Markle were married at St George's Chapel at Windsor Castle. The chapel is open to visitors Monday, Thursday, Friday and Saturday.
⇒ As Windsor Castle is a working palace it is subject to last-minute closures. It is generally open most days between 10 am and 4 pm and closes at 3 pm in the Winter. Buy your Windsor Castle tickets ahead online to skip the queues.
⇒ Looking to explore the South and South West of England? Check out my posts on Ockenden Manor Spa in Sussex, wonderful Things to do in Winchester, a Day trip to Brighton, Exeter Cafes, Exmouth Boat Trip options, 9 The Crown Filming Locations you can visit, Fun things to do in Cardiff, 7 Boutique Hotels in Cornwall Places to visit in South Wales, Where to Stay in the Cotswolds, Cotswolds Tour from London, Luxury Hotels Yorkshire and spa hotels South West England.
2. Neuschwanstein Castle Germany
This 19th-century castle sits above the village of Hohenschwangau in the southwest Bavarian area of Germany. This German castle is perhaps best known as being the inspiration for the castle in Walt Disney's Sleeping Beauty.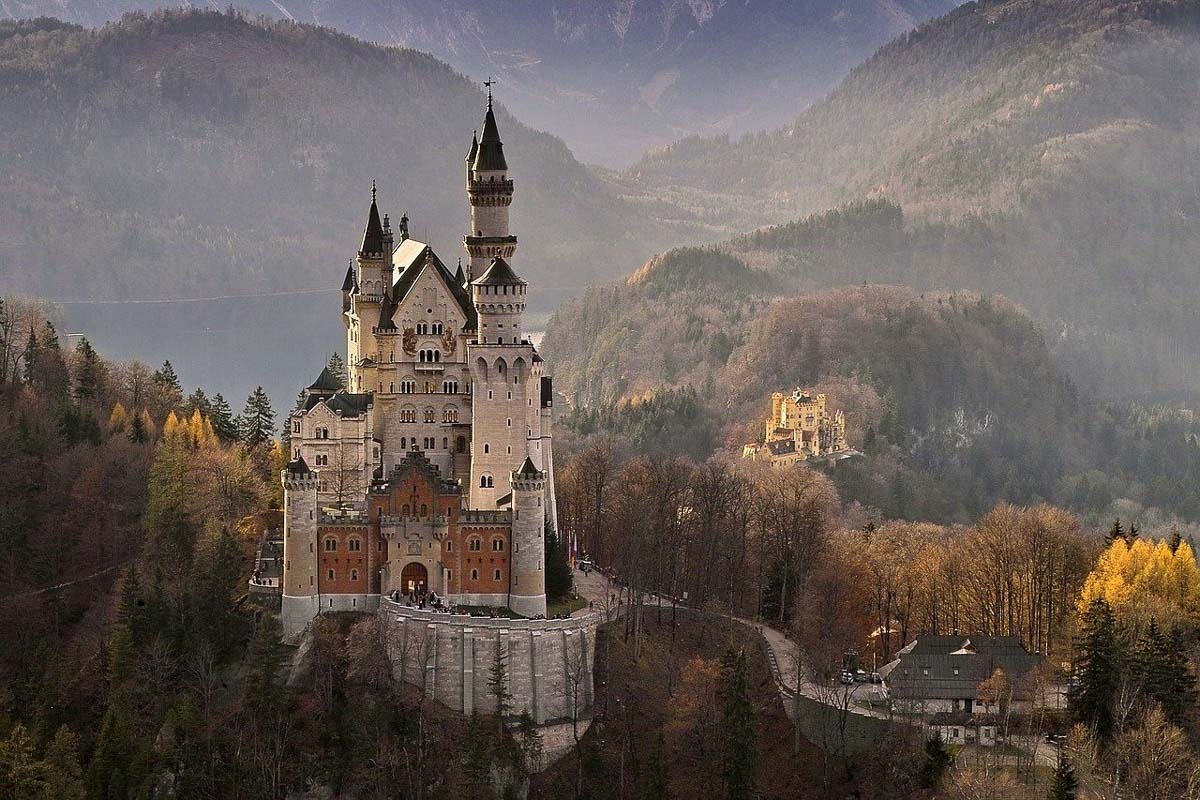 King Ludwig II commissioned Neuschwanstein castle as a retreat and in honour of the German musician Richard Wagner. The King personally funded the castle and intended for it to be his home. The town of Hohenschwangau was his childhood home.
I am not sure exactly what it was that Wagner got out of the deal!
Ludwig commissioned a stage designer rather than an architect to bring to life his vision. Alas, Ludwig only spent 11 nights in the castle before he died and the castle was opened to the public just seven weeks after his death.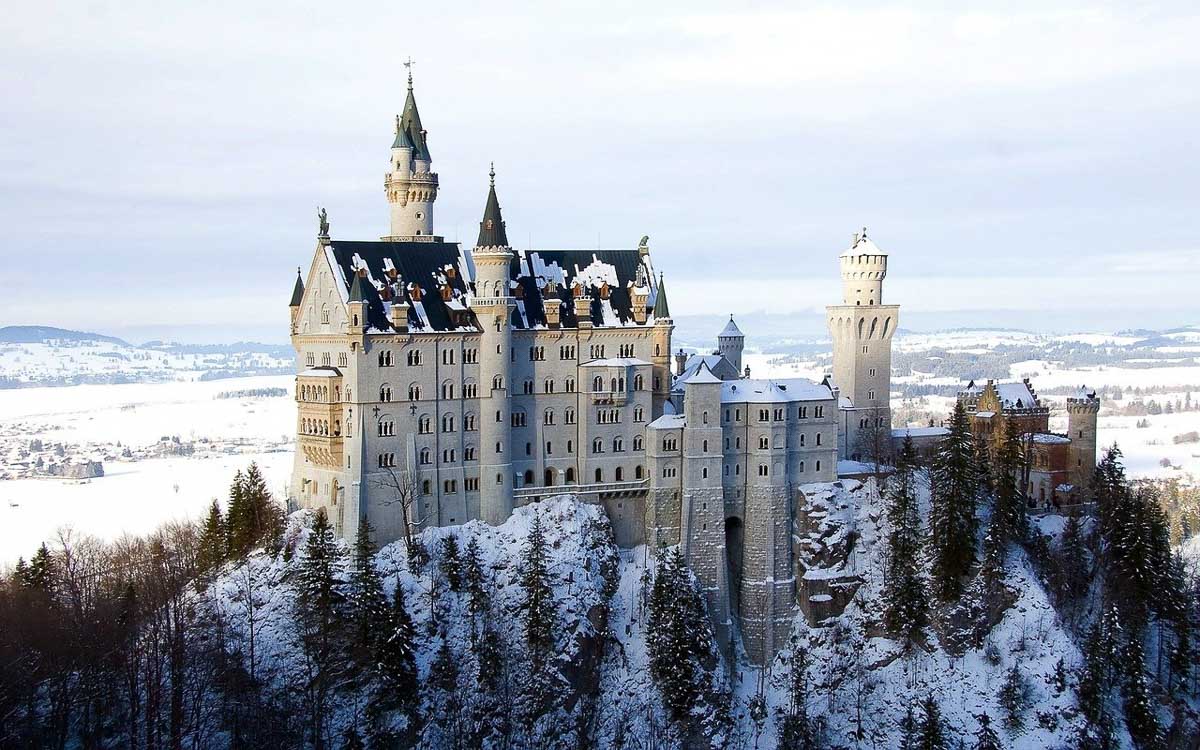 Today Neuschwanstein Castle in Germany receives over 1.3 million visitors per annum. It is open virtually every day of the year (exceptions are Christmas Eve, Christmas Day, New Years Eve and New Years Day) with changes in opening hours depending on the season.
As always I highly recommend booking your ticket online before you go and receiving a confirmed time slot for your visit.
Would you get naked at a spa? Check out my posts on Naked or Clothed – Baden Baden Spa Guide, the best Baden Baden Tour options and One Day in Hamburg – all in Germany.
3. Saint Farbeau Castle France
This 17 century Renaissance chateau is in Yonne in the Burgundy region of France. Saint Farbeau Castle's origins can be traced back to the 10th century when it was used as a hunting lodge. The castle was built on the remains of that lodge in the 15th century and it became a royal residence.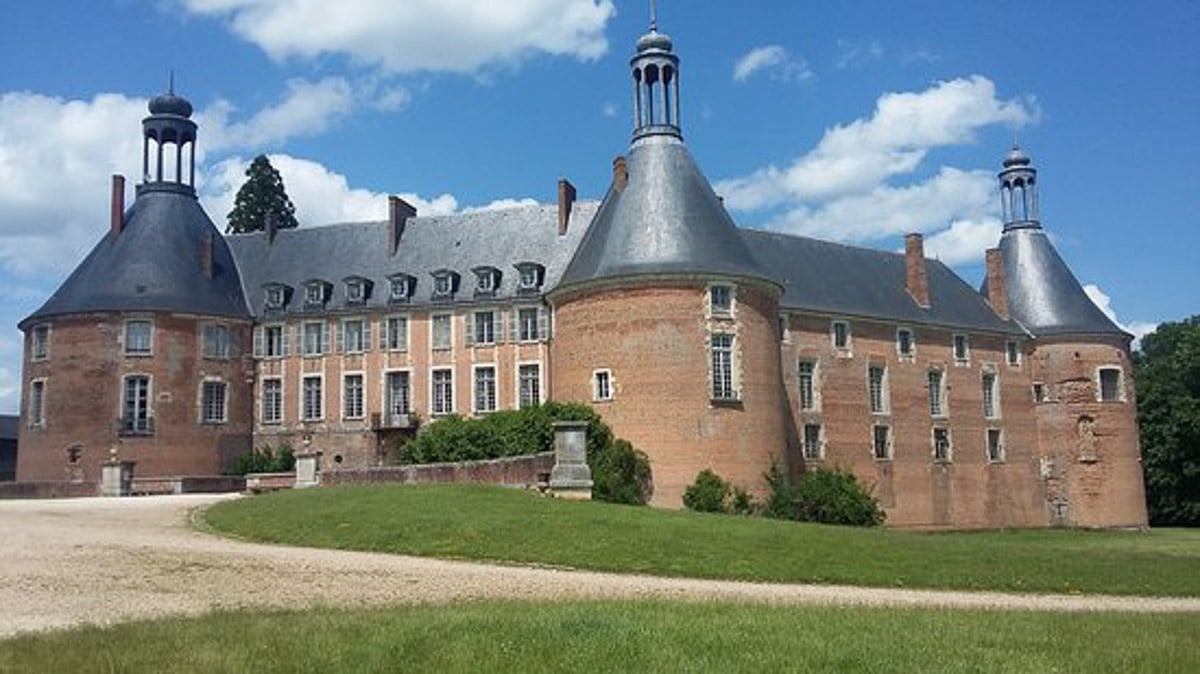 In 1809 an English-style garden was added to this castle in France which is intact to this day and in 1949 it was classified as a Monument Historique. In 1977, the Saint Barbeau Castle got new owners who decided to restore it with the help of local government.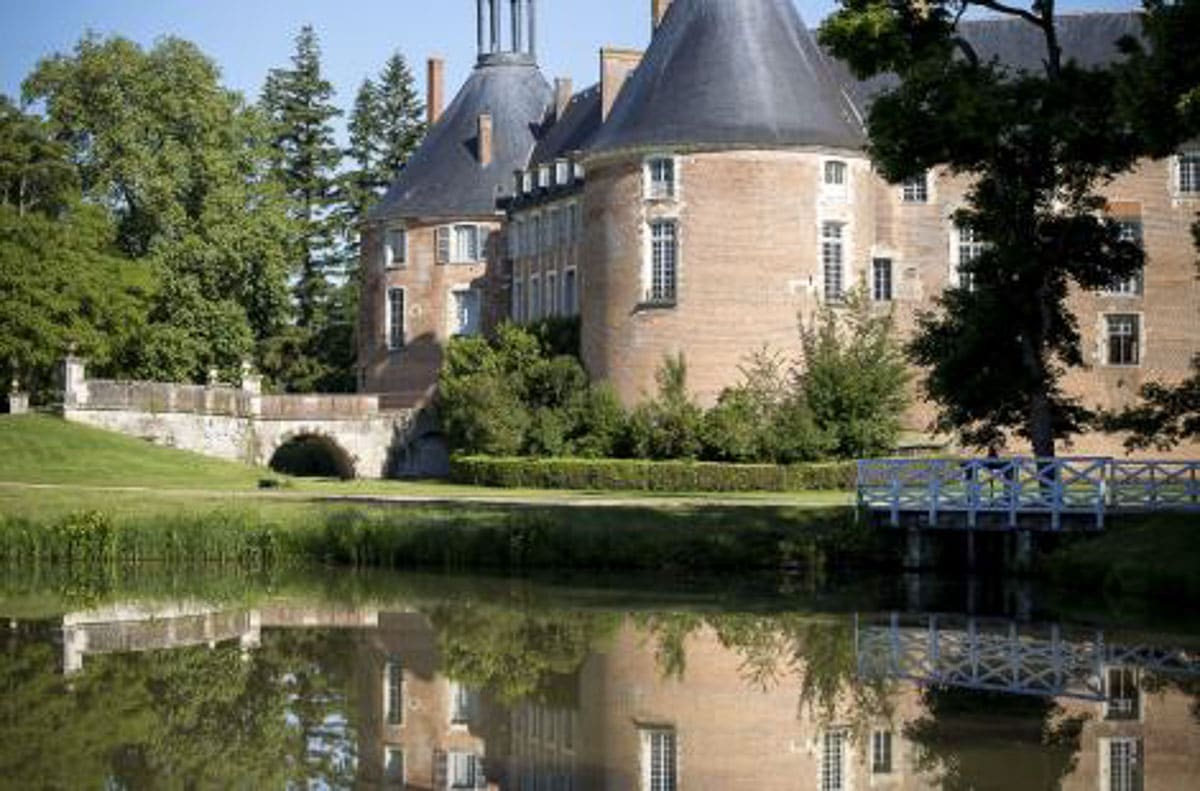 The restored areas of Saint Farbeau Castle France are open to the public. A highlight is a two hour sound and light show which runs on Friday and Saturday evenings during the summer.
⇒ If you like beautiful European towns check out my posts on Saint Antonin Noble Val and Tarn et Garonne in France and the 6 Best Places to Watch the Sunrise in Paris
4. Edinburgh Castle Scotland
There can be few castles in the world as magnificent as Edinburgh castle! It perches literally on the top of Edinburgh on Castle Rock. Don't leave Edinburgh without visiting Edinburgh castle.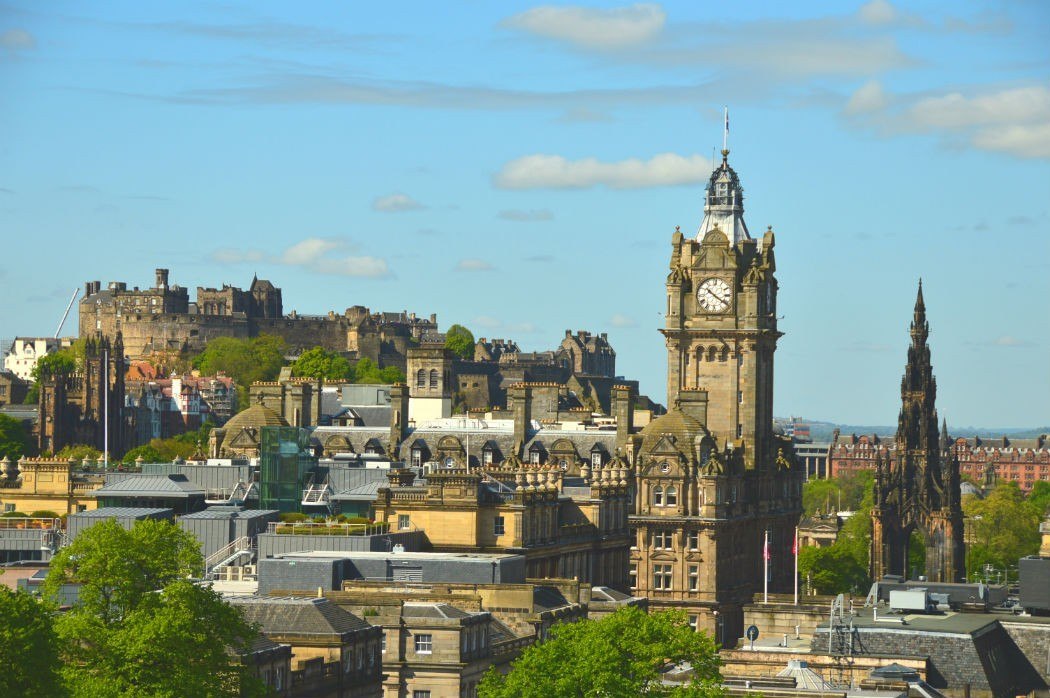 Human occupation of Castle Rock in Edinburgh Scotland can be traced back to the Iron Age. A royal castle first appeared in the 12th century and by the 17th century, this Scottish castle had become a military barracks.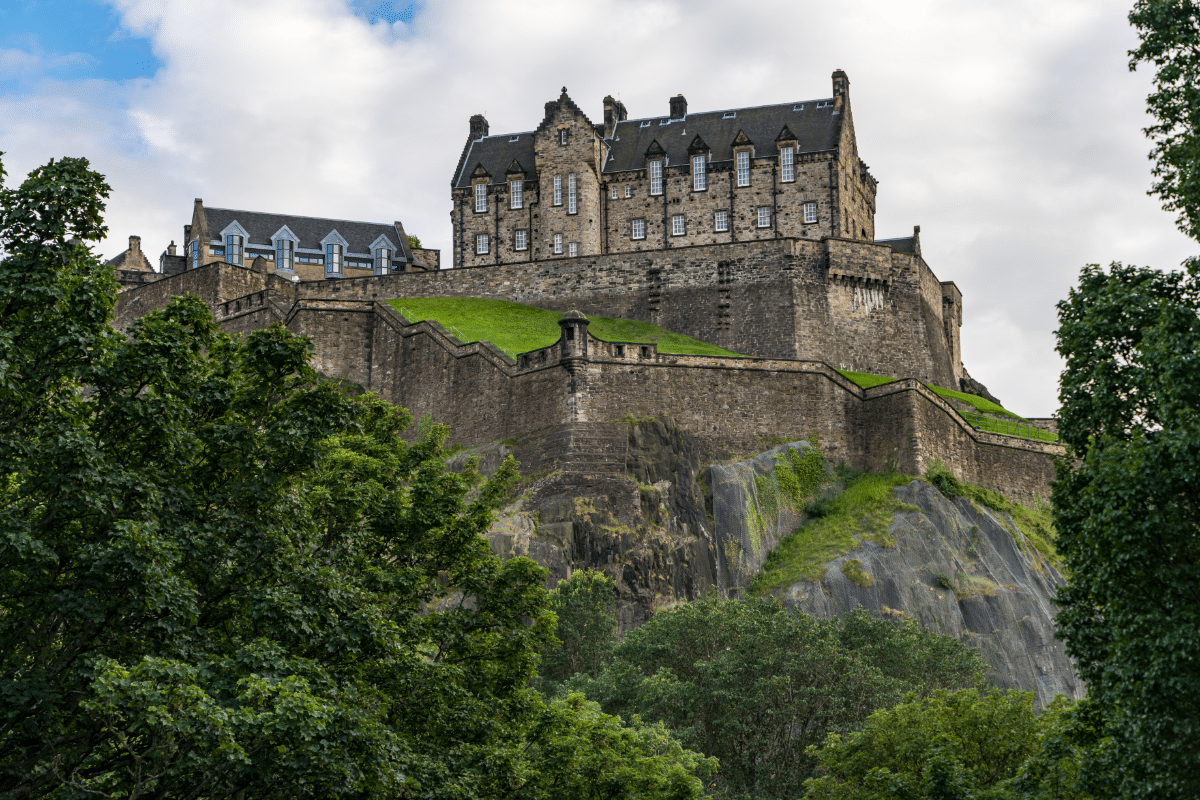 Today Edinburgh Castle is the most popular paid tourist attraction in Scotland and the second most popular paid attraction in the United Kingdom with over 2.2 million visitors.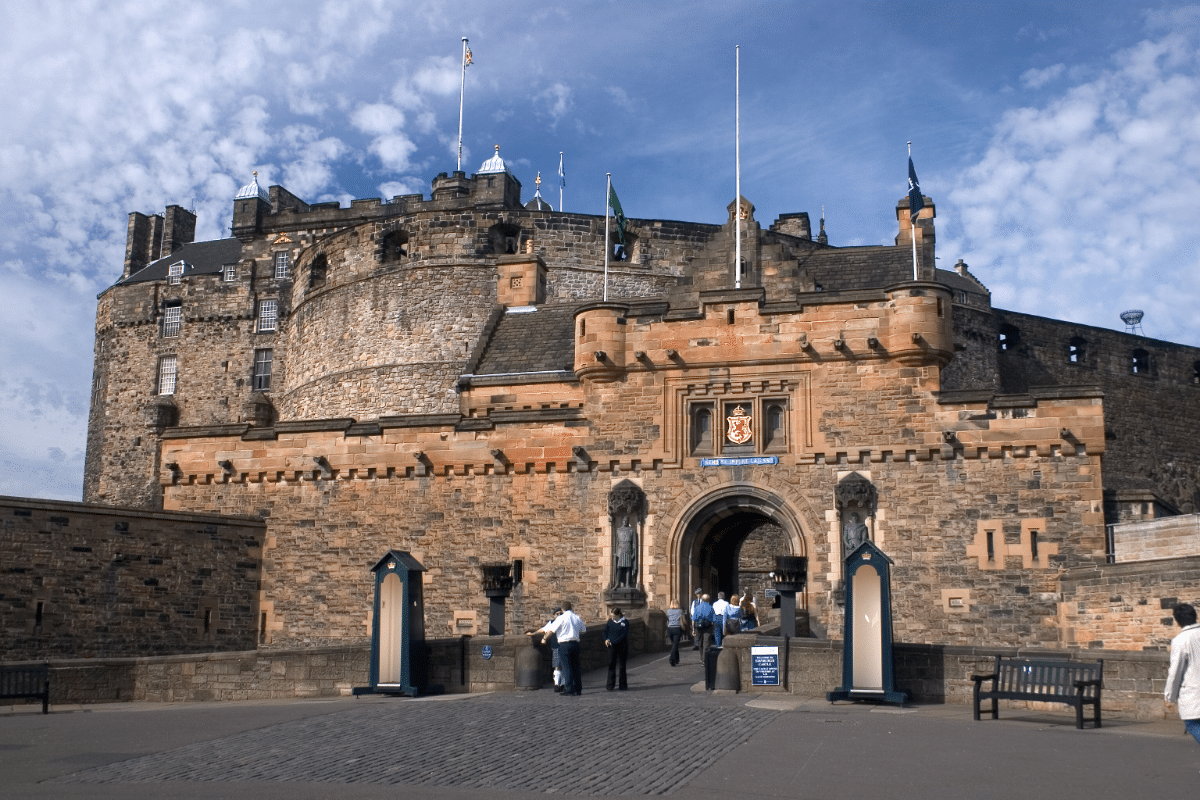 Highlights of a trip to Edinburgh Castle are seeing the Scottish Crown Jewels, the Royal Apartments and the gorgeous little St Margaret's Chapel. Edinburgh Castle also provides stunning views over Edinburgh.
And at 1pm every day Mons Meg, the cannon at Edinburgh Castle, takes fire.
⇒ Heading to Scotland? Check out my Scotland Itinerary 10 Days, Scotland Itinerary 7 Days, Glasgow Tours, Edinburgh vaults tour, things to do in Dumfries and Galloway, things to do in Ayrshire, my guide to Climbing Ben Nevis, 18 Beautiful Places in Scotland and 9 great Spa Breaks Scotland.
5. Warwick Castle England
This medieval English castle was developed from a wooden fort built by William the Conqueror in 1068. Today Warwick Castle England and its grounds cover 64 acres.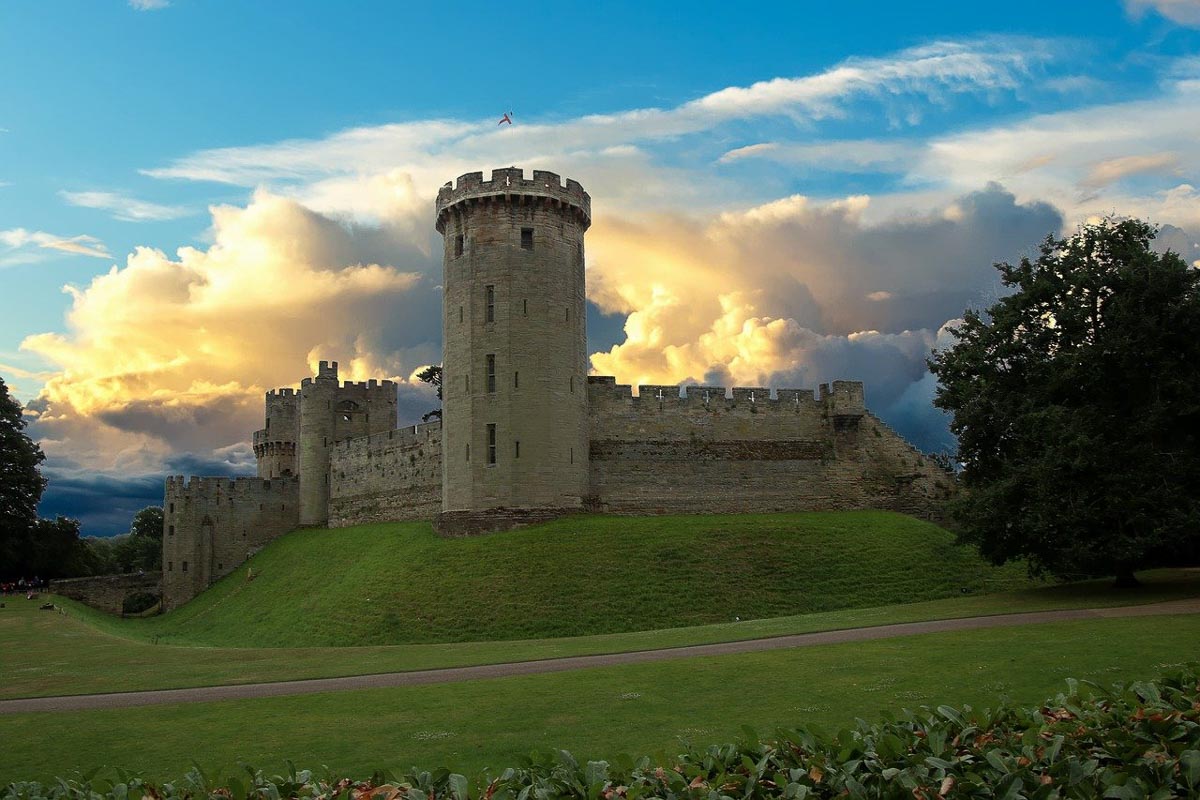 In 2007 Warwick Castle was purchased by the Tussauds Group and is now operated as an entertainment venue. There are a big range of activities and events on offer.
There are live shows, it is possible to stay overnight at this castle in England, afternoon tea is on offer and for those who prefer more gruesome activities, there is a Castle dungeon.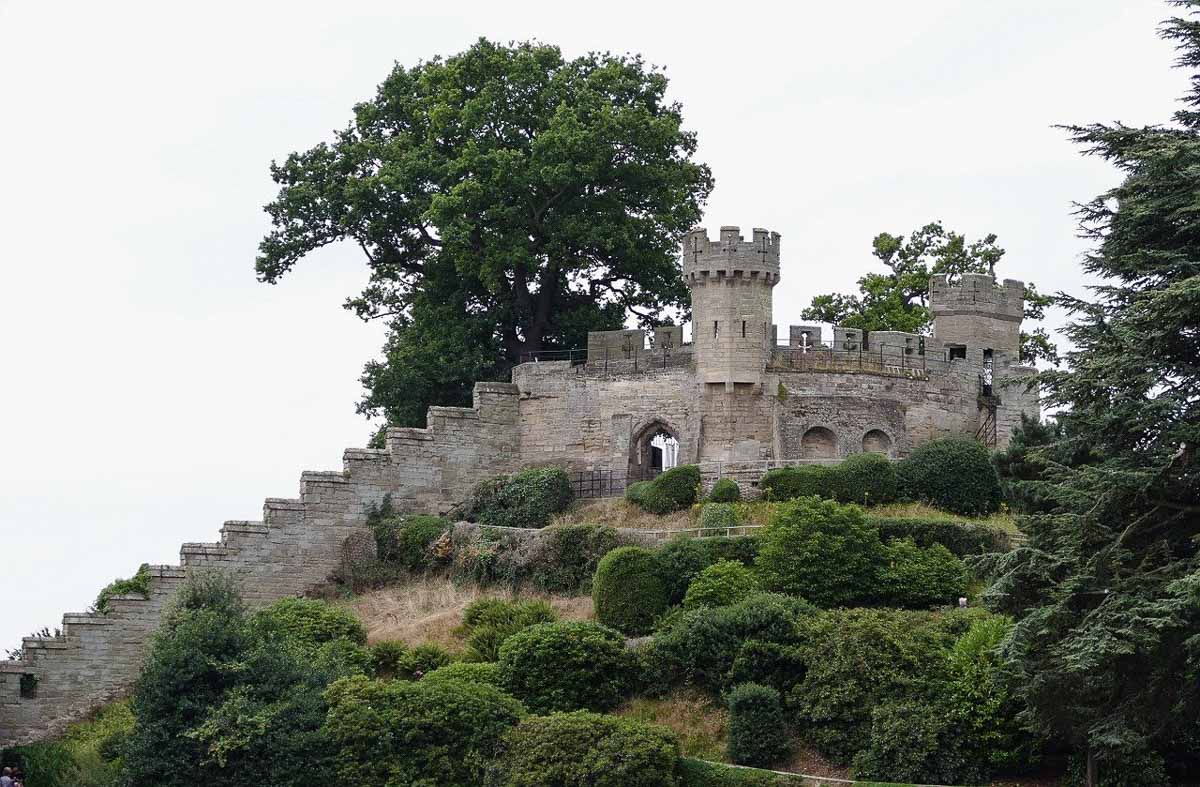 Warwick Castle is in the town of Warwick which is about a 2-hour drive from London. The castle is open every day of the year apart from Christmas.
Closing times vary depending on the time of year. There are different types of tickets with entrance to the Dungeon requiring a different ticket type.
⇒ Heading to London? Check out my posts on 13 Unusual Experiences in London, the best London Food Tours, my virtual London Travel Blog, some great Earlsfield restaurants, 14 Things to do in Notting Hill, restaurants near Clapham Junction and Victoria Station restaurants, 16 Famous Landmarks in Europe, a mad hatter afternoon tea party and a day trip to Brighton and Cotswolds tour from London options.
6. Cardiff Castle
Did you know that Wales has more castles than any other country in Europe? I was very surprised to read that.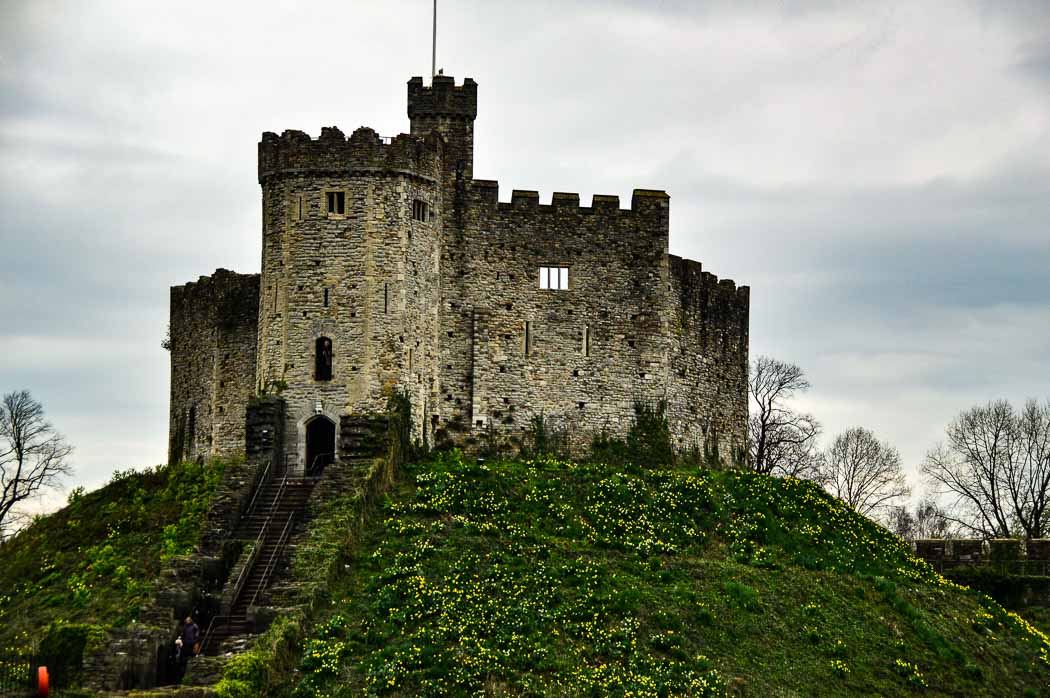 Cardiff Castle is very impressive and one of Cardiff's top attractions. I probably shouldn't write this but I didn't find the inside of the castle itself that interesting.
But the Welsh capital's castle is beautiful as are the grounds and very photogenic – especially with that moat around the castle.
The part I most enjoyed was walking the tunnels that were used during WW2 for raids – one of the fun things to do in Cardiff. The city asked the owner of the castle to open it up to the city's residents for protection.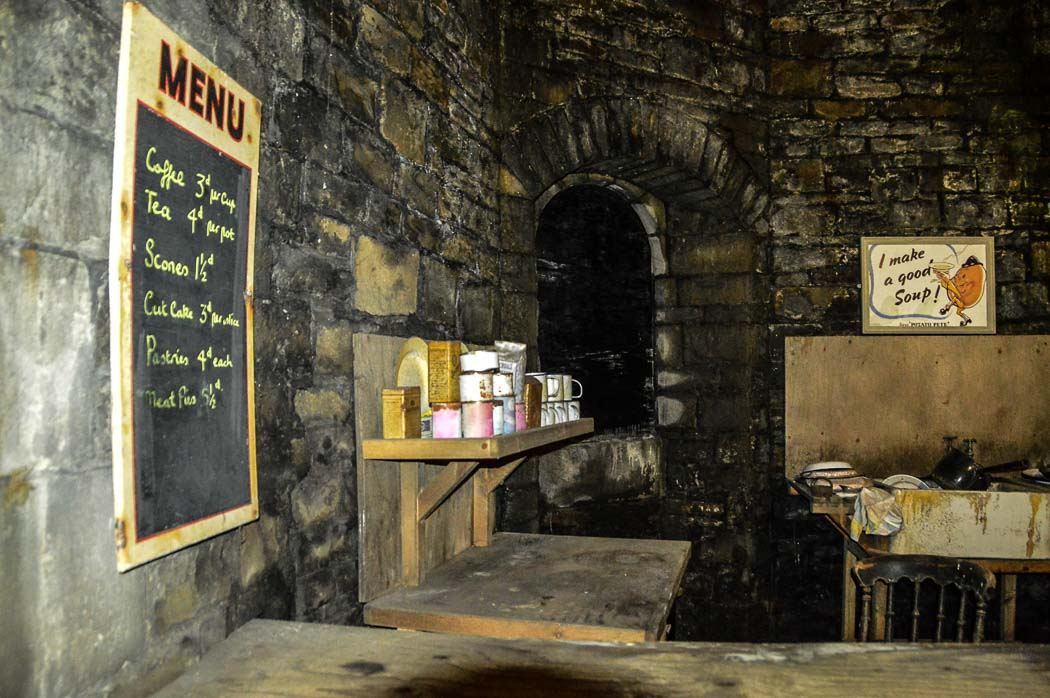 Today the spirit and feel are kept going with the use of WW2 era music and posters.
The cost of a ticket to Cardiff Castle includes a free audio guide and map. The castle offers a range of specialist tours which I didn't have time to do.
The most popular is the House Tour which takes you inside Cardiff Castle's decadent rooms. These tours run every day on the hour and last just under one hour.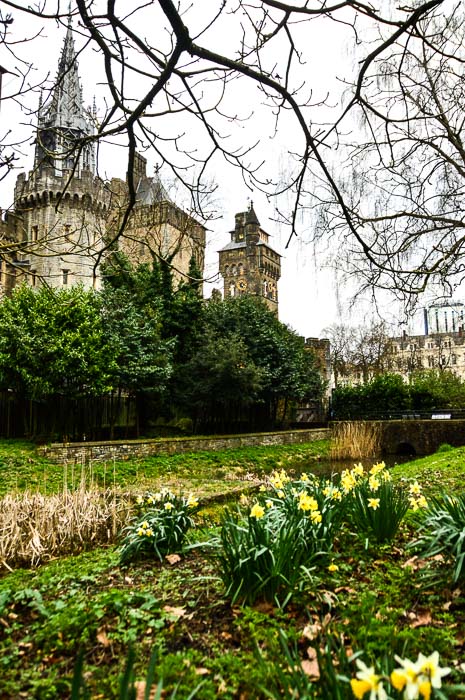 ⇒ Love watching the sunsets and sunrises? Check out my posts on the 6 Places to watch Sunsets in Seattle, 7 Spots for Sedona Sunsets, 6 Sunrise in Paris Spots and Where to find the best Sunsets in California.
There is also a tour that covers parts of the Castle that have been used in tv shows.
⇒ Save Time – Book your Cardiff Castle Tickets
7. The Palace of Pena Sintra Portugal
Beautiful Sintra is a hilltop town only 45 minutes from Lisbon. The Pena Palace of Sintra is a stunning romanticist castle. The castle sits at the top of the town and looks down over Sintra.
A UNESCO World heritage site, Pena Palace's history starts in the Middle Ages. For many centuries the site was a quiet monastery and after a fire in the 18th century it was left a wreck.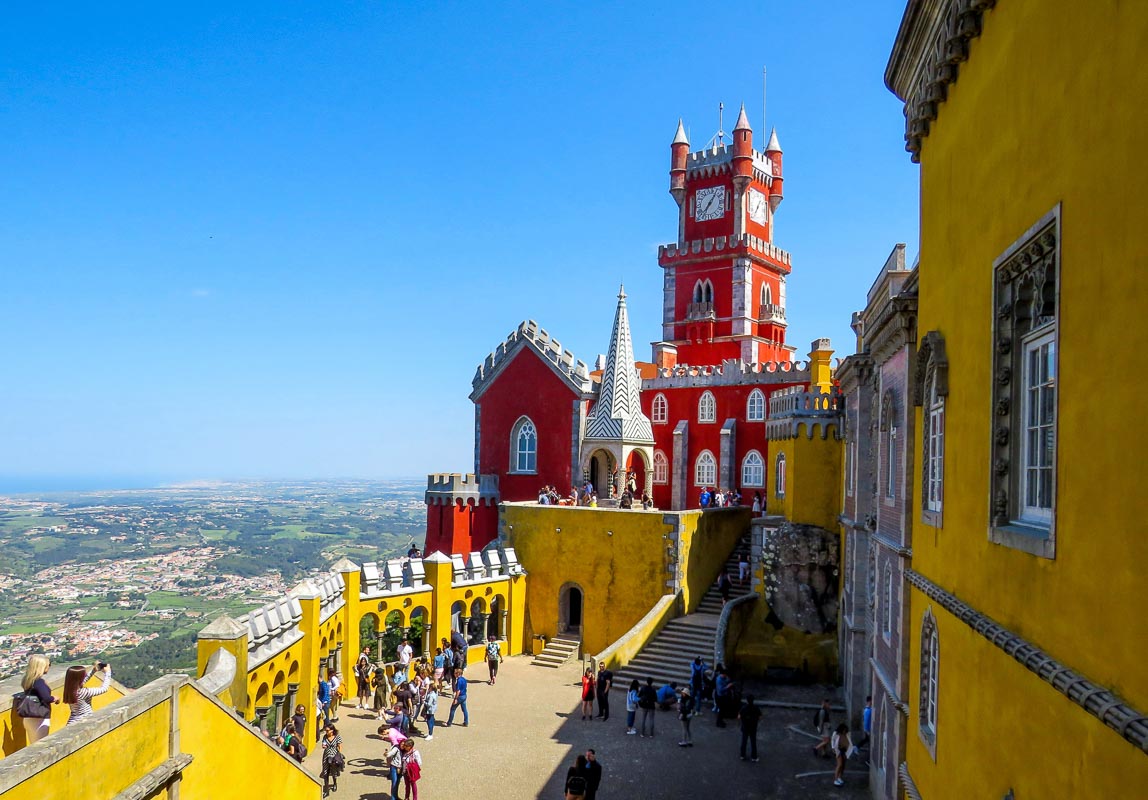 In 1838 the site was acquired by King consort Ferdinand II. He decided to transform the former monastery into a summer palace for the Royal Family of Portugal. This was then the transformation to a Romantic style castle took place.
In 1889 the castle was purchased by the Portuguese state and it was transformed into a museum after 1910.
Pena Palace is at the top of a hill so luckily a bus runs from the train station for those not keen to walk. There are two types of tickets: one for the park and one for both the park and the inside of Pena Palace.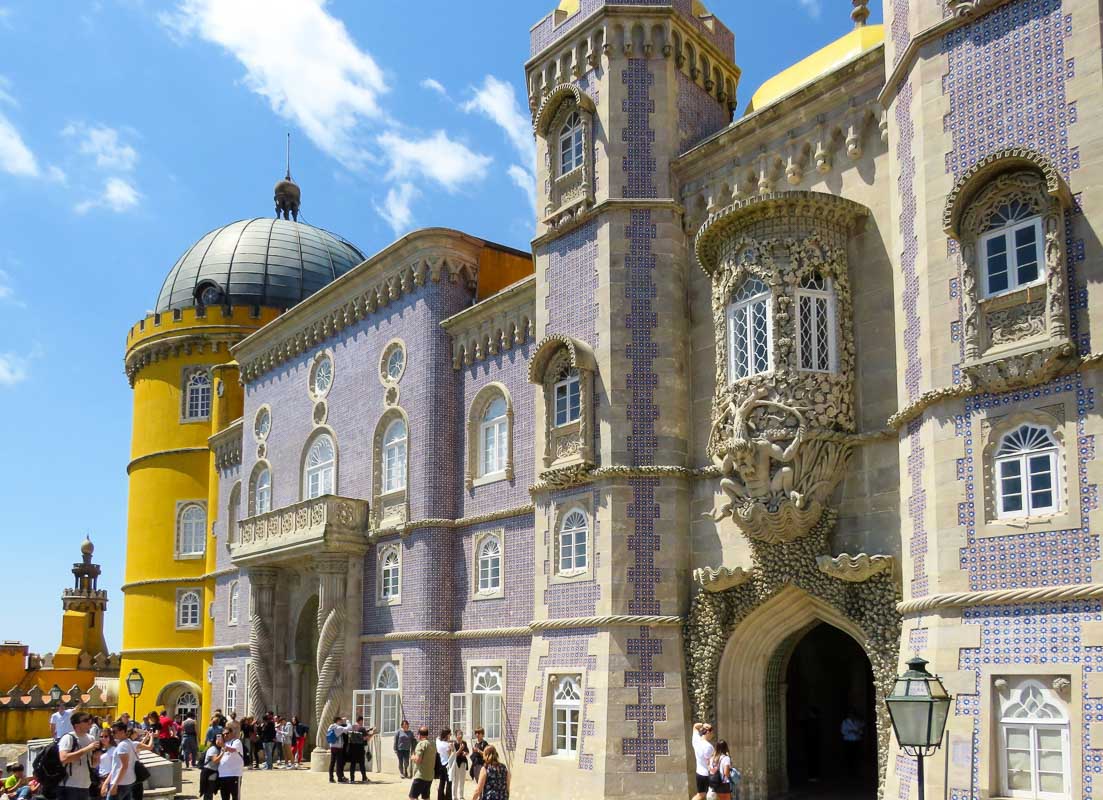 If you are just keen to see the colourful buildings and terraces these can be seen with the cheaper Park ticket. However, the interiors are quite fantastic and worth a look.
⇒ Explore more of Europe in my posts on 14 Beautiful Cities in Europe 16 European Palaces not to Miss, 12 Beautiful Famous Spain Landmarks and 16 Famous Landmarks in Europe.
8. Alcazar of Segovia Castle Spain
Alcázar de Segovia is one of the most fascinating Spain famous landmarks. Located in the city of Segovia, this stunning medieval castle is perched high on a rocky crag. The location provides breathtaking views of the surrounding landscape.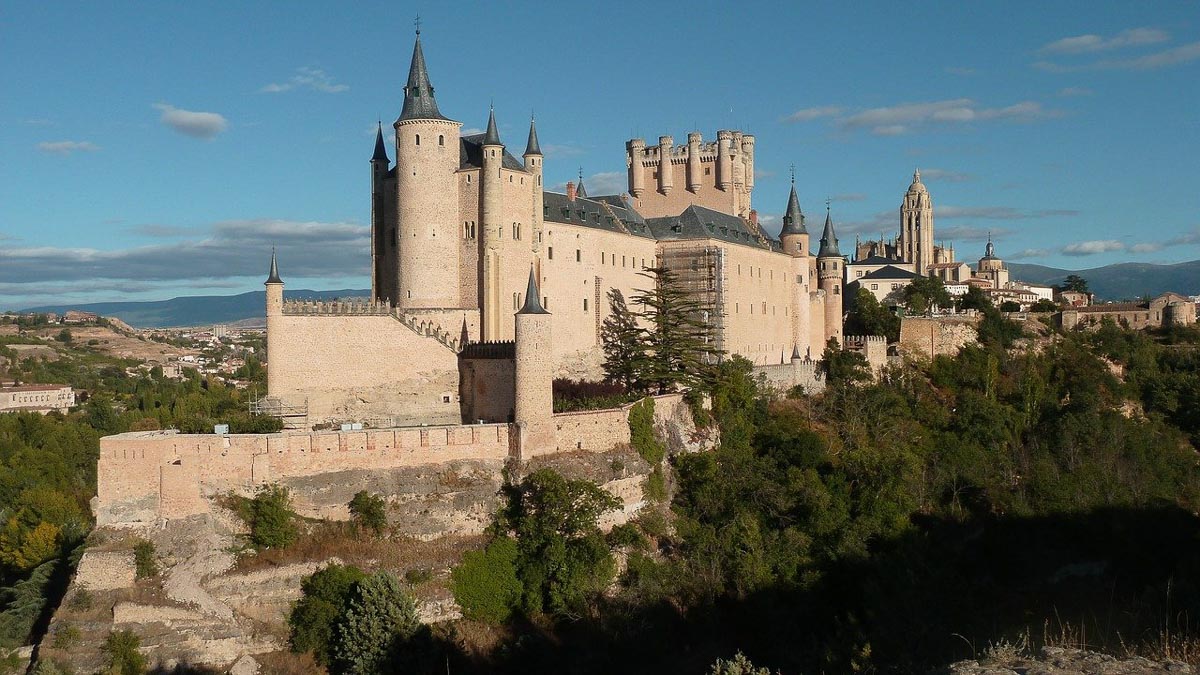 The layout is unique, as it adapts to the hill on which it's set. The design is so magical it's said to have inspired Walt Disney in his castle construction.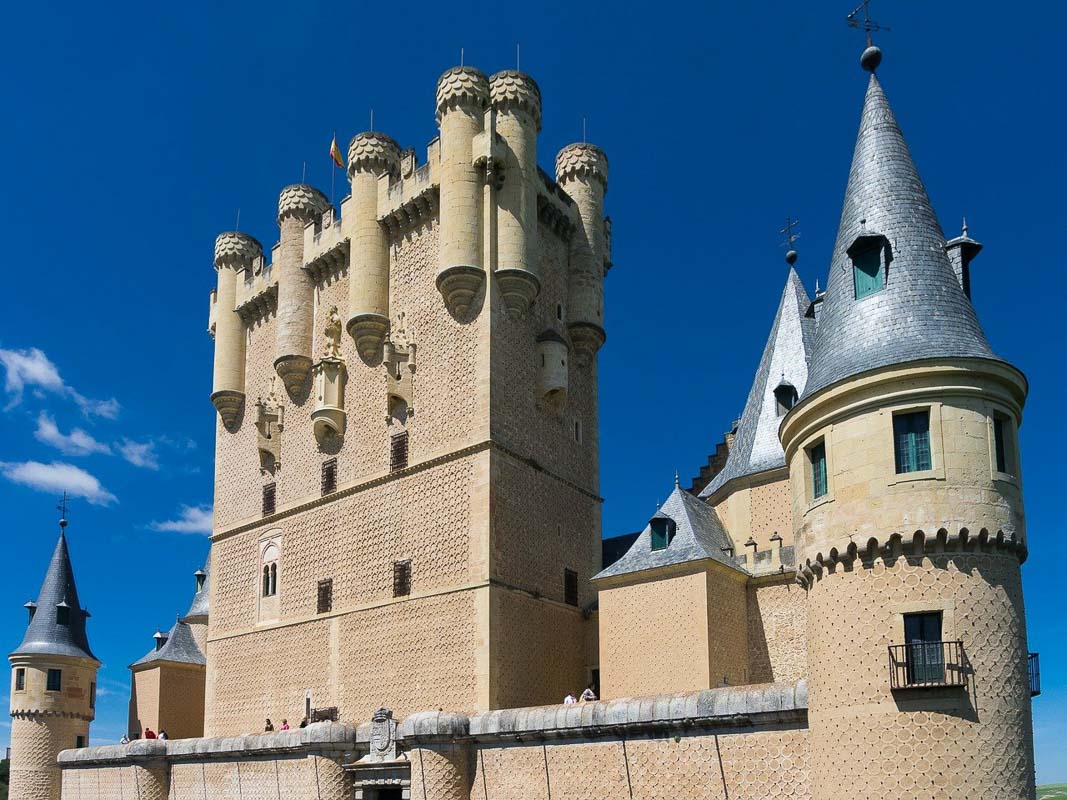 Tours of the Alcázar are open to the public. Visit the beautifully restored interior and admire the ornate ceilings, beautiful tapestries and impressive armoury.
⇒ A wonderful island to visit in Europe is Gran Canaria in the Canary Islands – read about some of the best things to do in Maspalomas, Gran Canaria Excursions and Gran Canaria markets.
9. Hohenzollern Castle
Located in south-west Germany, just south of Stuttgart, Hohenzollern is a hill top castle. The first castle on this mountain was built in the 11th century. The current version of the castle was built between 1846 and 1867.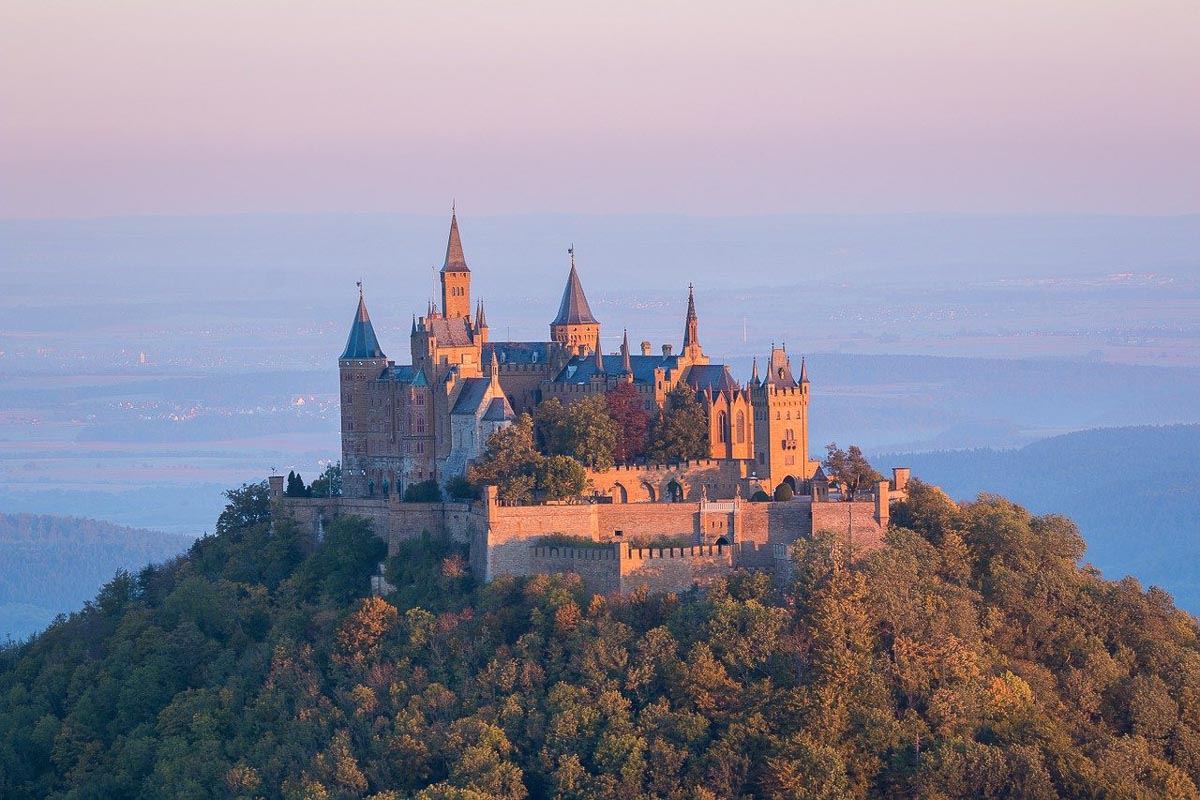 Today over 350,000 visitors head to Hohenzollern Castle annually and it is one of the most visited castles in Germany.
Hohenzollern Castle is open all year round and closes only on Christmas Eve and Christmas Day (there is also a Christmas market at the castle during December).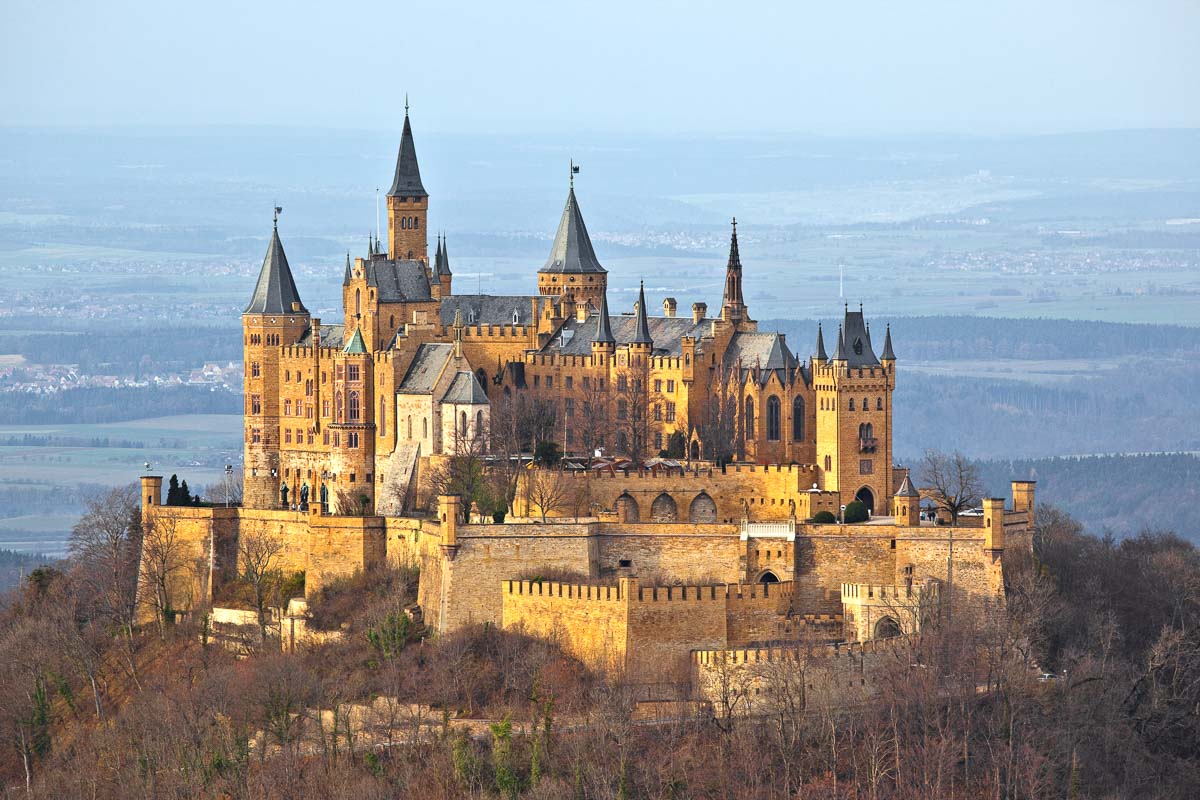 The castle is outside of Stuttgart so you will need some form of transport to get there. It is possible to buy a ticket for just the grounds and the catacombs or to pay extra for a guided tour of the interior.
⇒ If you're planning some solo travel don't miss my posts on the best Singles Holidays over 40, vacations for over 50 singles, the best singles ski holiday options, the 30 best singles travel groups, Bali Retreats for Singles and some fantastic solo spa breaks.
10. Conwy Castle Wales
Conwy Castle was built by Edward I between 1283 and 1289. It was part of a project to convert Conwy into a walled town. Conwy Castle was involved in quite a few battles over the next few centuries.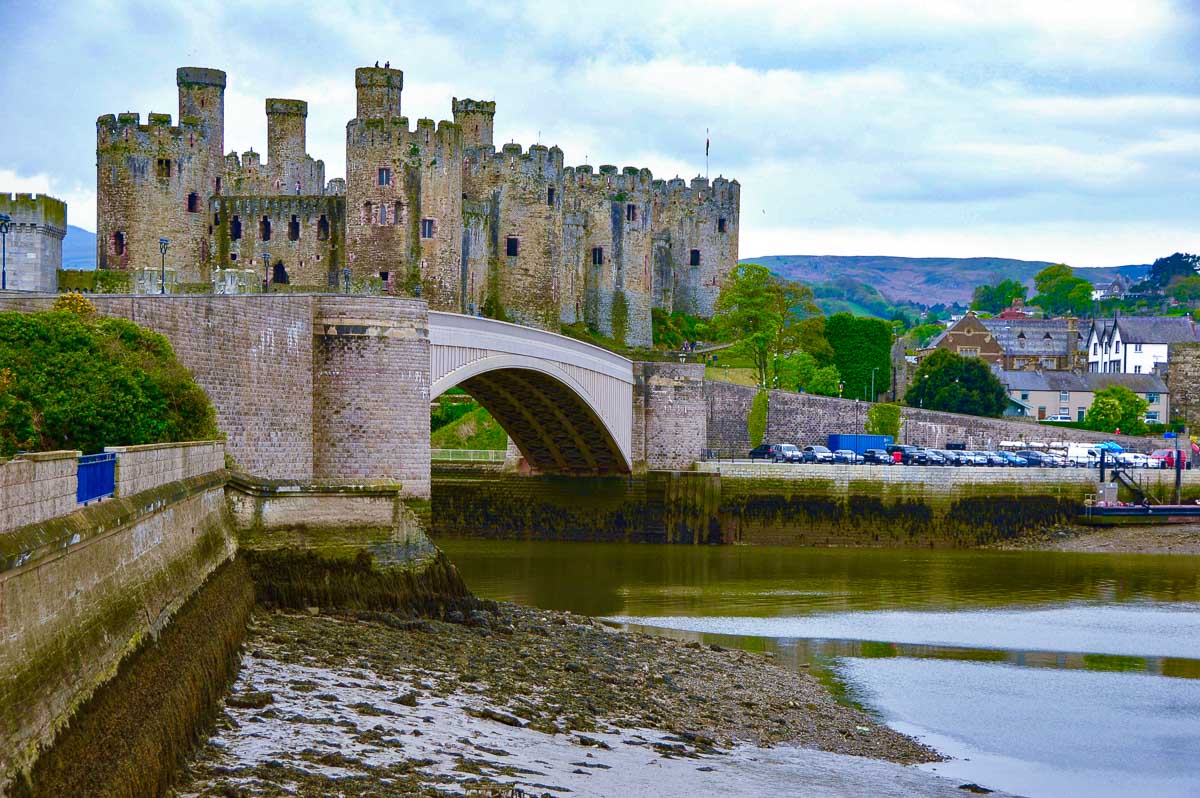 Once the area was conquered by Parliamentary armies the castle was stripped for iron and other elements to prevent it being used again in any further revolutionary activities.
Now a UNESCO world heritage site, restoration work was carried out the in second half of the 19th century to turn the castle into a tourist attraction.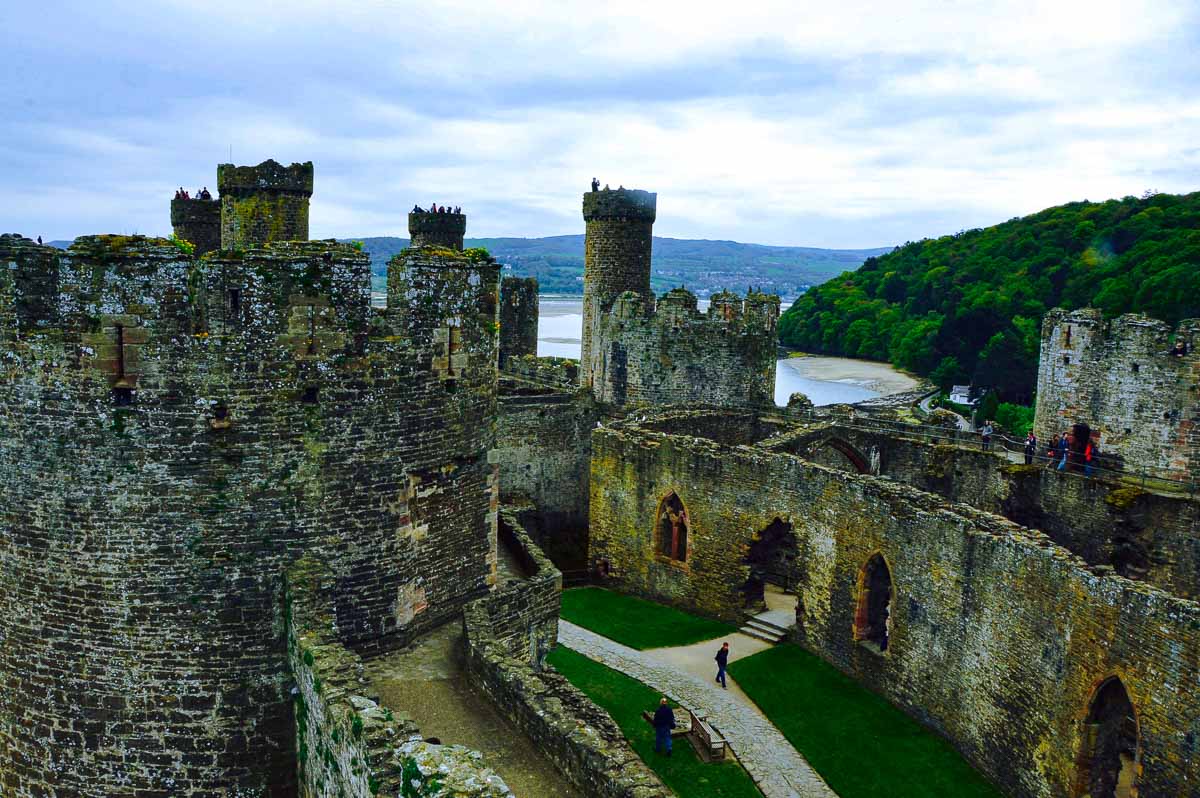 Conwy Castle has a spectacular setting at the entrance to the town of Conwy via the Conwy suspension bridge. Its spiral staircases have been restored so you can walk around the castle and enjoy the views.
⇒ Another fantastic European town is Verbier in Switzerland. There are so many things to do in Verbier and its not just for skiing – check out my Verbier summer guide.
11. Culzean Castle
Culzean Castle is big. The size of the grounds of this castle is quite staggering. The castle was built between 1777 and 1792. It overlooks the Firth of Clyde on the Ayrshire Coast of Scotland – a stunning location.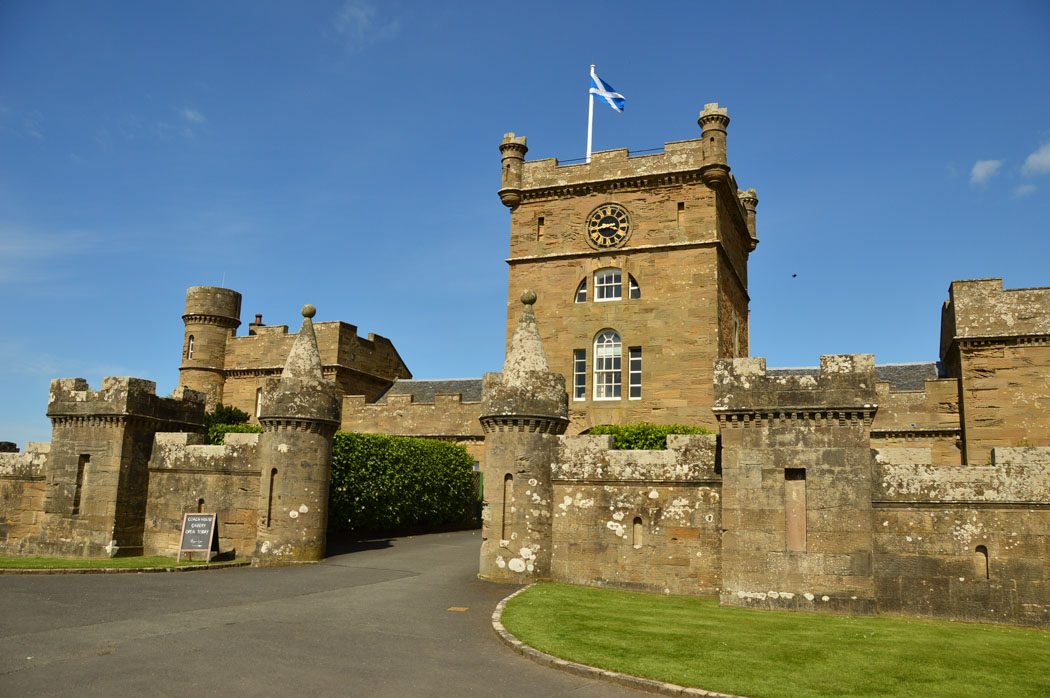 The castle went through a major refurbishment and re-opened in 2011. The refurbishment was funded by William Lindsay, an American millionaire. He was fascinated by the fact that Dwight Eisenhower had spent holidays at Culzean Castle.
It will take several minutes to drive through from the entrance of the castle to the parking area. Once out of the parking area there is a large complex with the Home Farm Restaurant. There are 40 buildings across the Culzean Castle estate.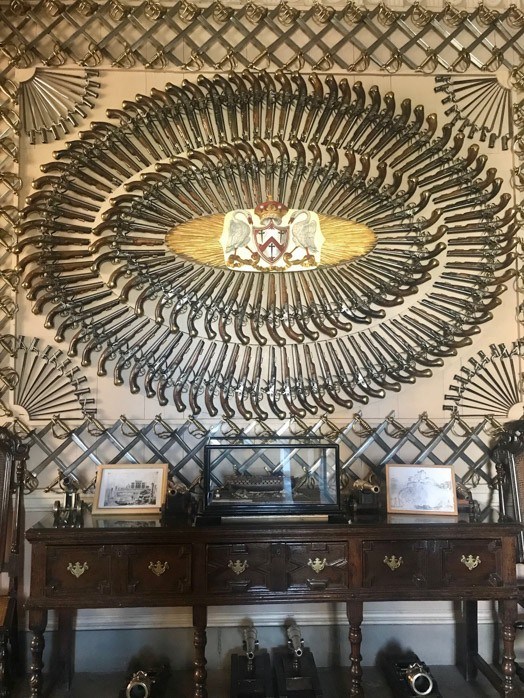 There are then a couple of paths you can follow to Culzean castle itself. There are castle tours – don't miss the knife collection.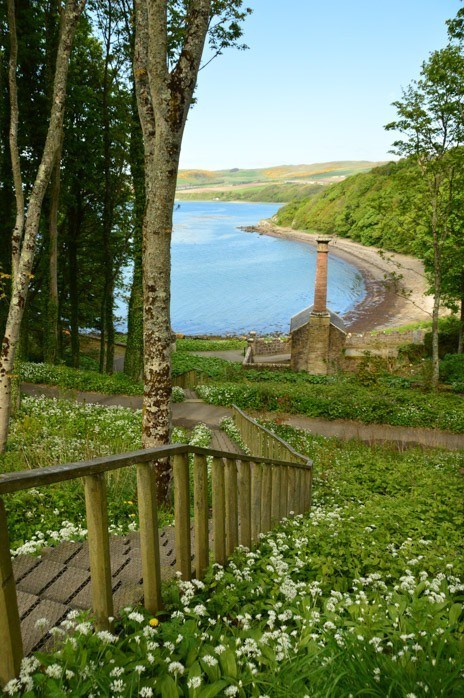 A great Instagram opportunity is the little boat launch. There are also several other walks etc throughout the grounds of Culzean Castle.
⇒ Head East for more interesting European experiences from Czech Spa Towns to things to do in Riga and things to do in Latvia.
12. Eilean Donan Castle
The stunning Eilean Donan Castle is literally on the A87 road not far before it heads over to the Isle of Skye in Scotland. The castle is on a small tidal island that is located where three different lochs meet and it is extremely photogenic.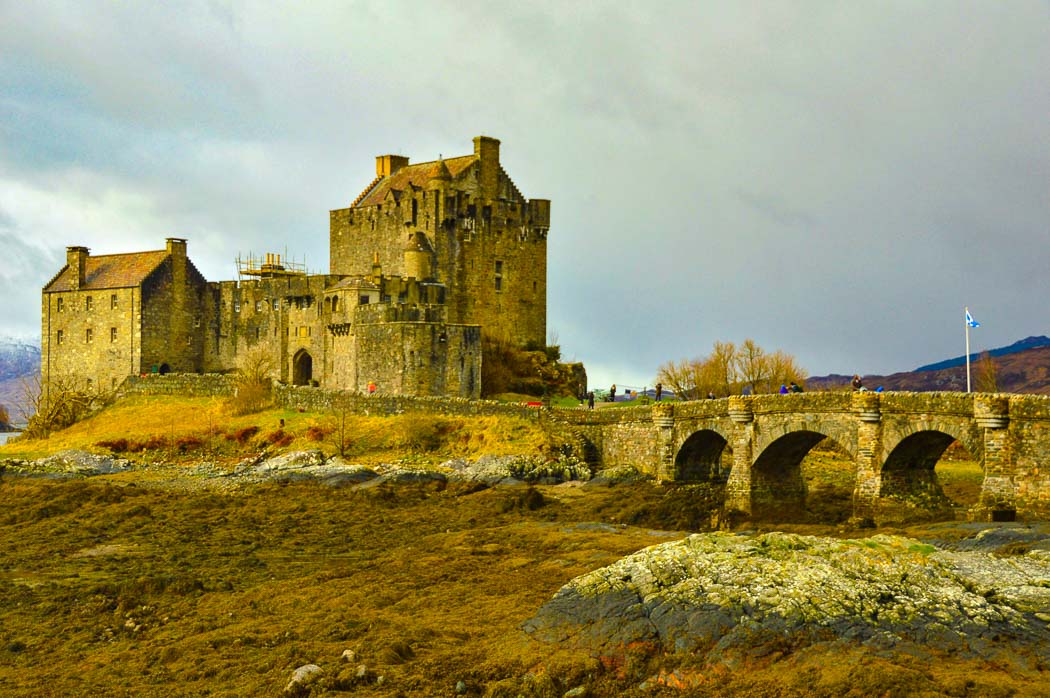 The area where the castle lies was first inhabited in the 6th century. It became a fortified castle for the first time in the 13th century. Four different versions of the castle have been built since then.
After lying in ruin for a couple of hundred years, the Eilean Donan Castle was restored in and re-opened in 1932. The castle is open all year round apart from Christmas Eve, Christmas Day, Boxing Day and the month of January.
It is possible to visit the inside of the castle with a paid ticket. However, the castle itself is just stunning from all angles and can be enjoyed – and photographed – without entry.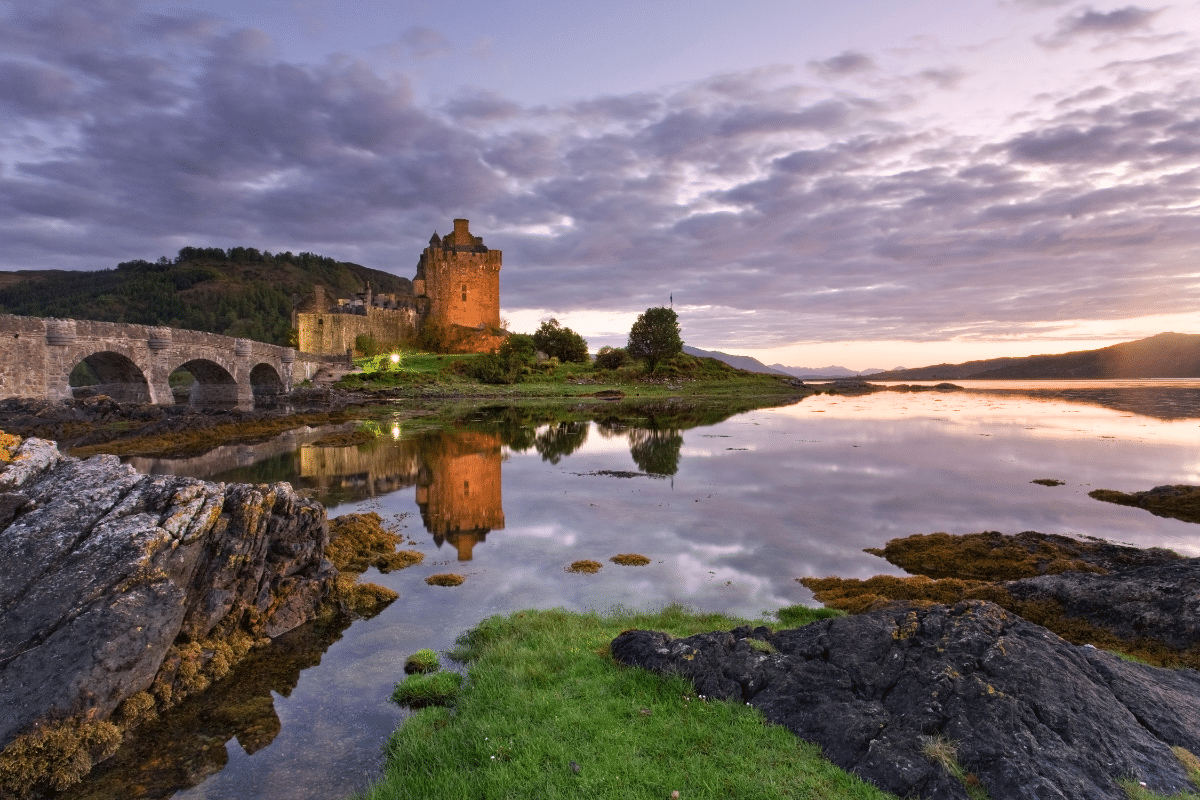 ⇒ There is something about landmarks – I am always a bit awed when I get to see one! 16 Famous Landmarks in Europe You Must See, 12 Beautiful Spain Famous Landmarks, 11 Stunning Canada Landmarks, 9 Picturesque Japan Landmarks and 11 Historic Greek Landmarks.
If you're visiting the Isle of Skye you will pass Eilean Donan Castle on your way to Skye and on your way back. As the weather in Scotland can vary so much it is quite good to have two opportunities to see this beautiful castle in Europe.
13. Corvin Castle Romania
Dracula was said to have been imprisoned in this beautiful castle in Romania. One of the largest European castles, Corvin Castle was built on a hill in the 15th century.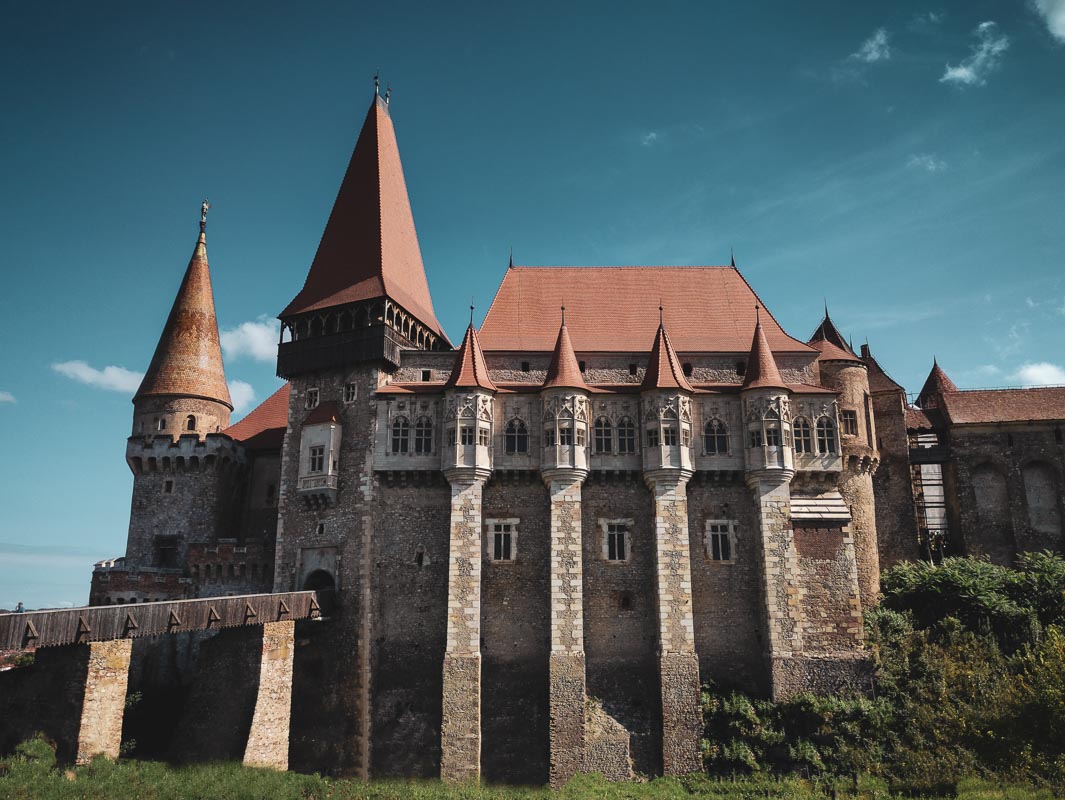 The current castle has been somewhat "updated" to what modern architects think of when it comes to 15th-century gothic castles. This Romanian castle has featured in several movies and tv shows and is associated with several legends, mostly concerning Dracula or Vlad the Impaler.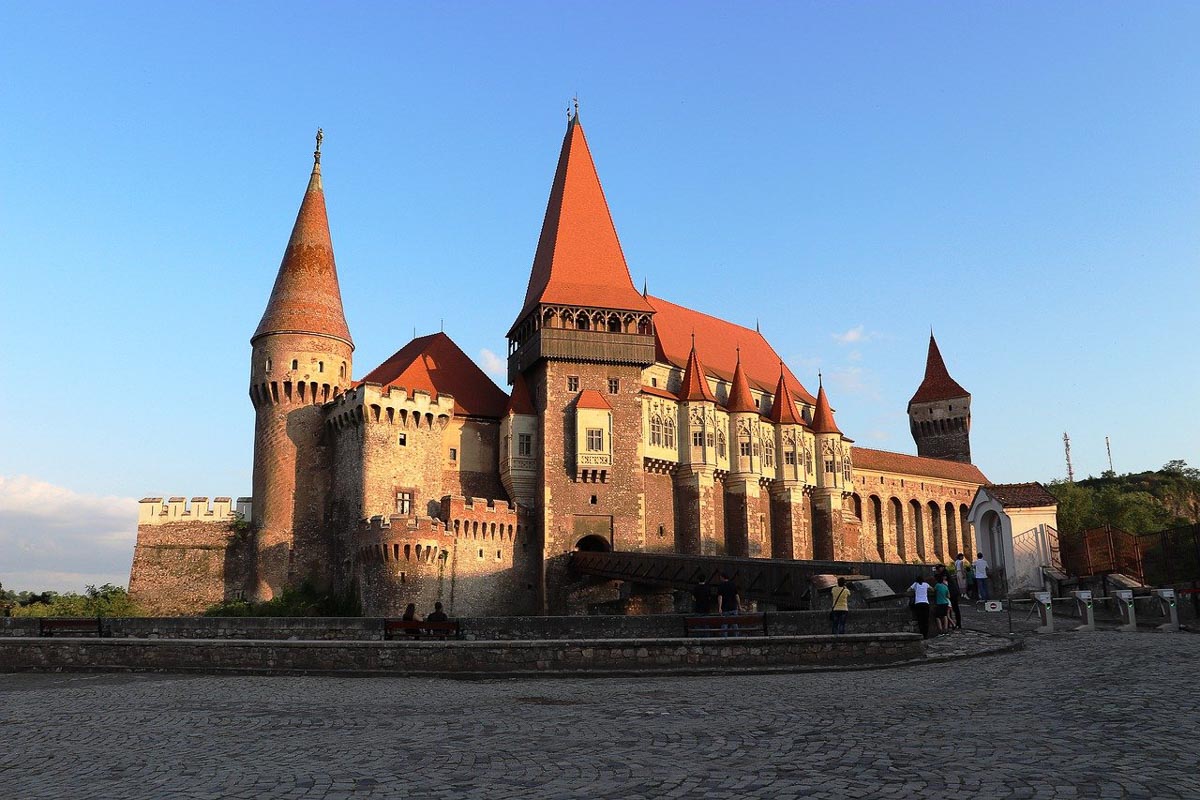 Corvin Castle is located in Transylvania which is a 6-hour drive from the Romanian capital of Bucharest. The castle is open most days of the year although on Mondays only in the afternoon. Tickets can be purchased on arrival.
⇒ A highlight of Europe is wonderful Italy. Check out my posts on things to do in Rimini, best places to visit in Puglia, boutique hotels in Bologna, Sardinia boutique hotels, wineries in Montepulciano, Best Italy Ski Resorts, things to do in Sicily, where to stay in Sicily Sicily Itinerary 7 days, 15 Most beautiful cities in Italy, Skip the Line Colosseum Guide, 18 Venetian Palaces to See or Sleep In, 16 Famous Landmarks in Europe and the 14 most beautiful cities in Europe you may not know.
14. Chenonceau Castle France
Chateau de Chenonceau is located in the Loire Valley in France on the River Cher. Whilst the first mention of the estate was in the 11th century, the current version was built between 1514 and 1522.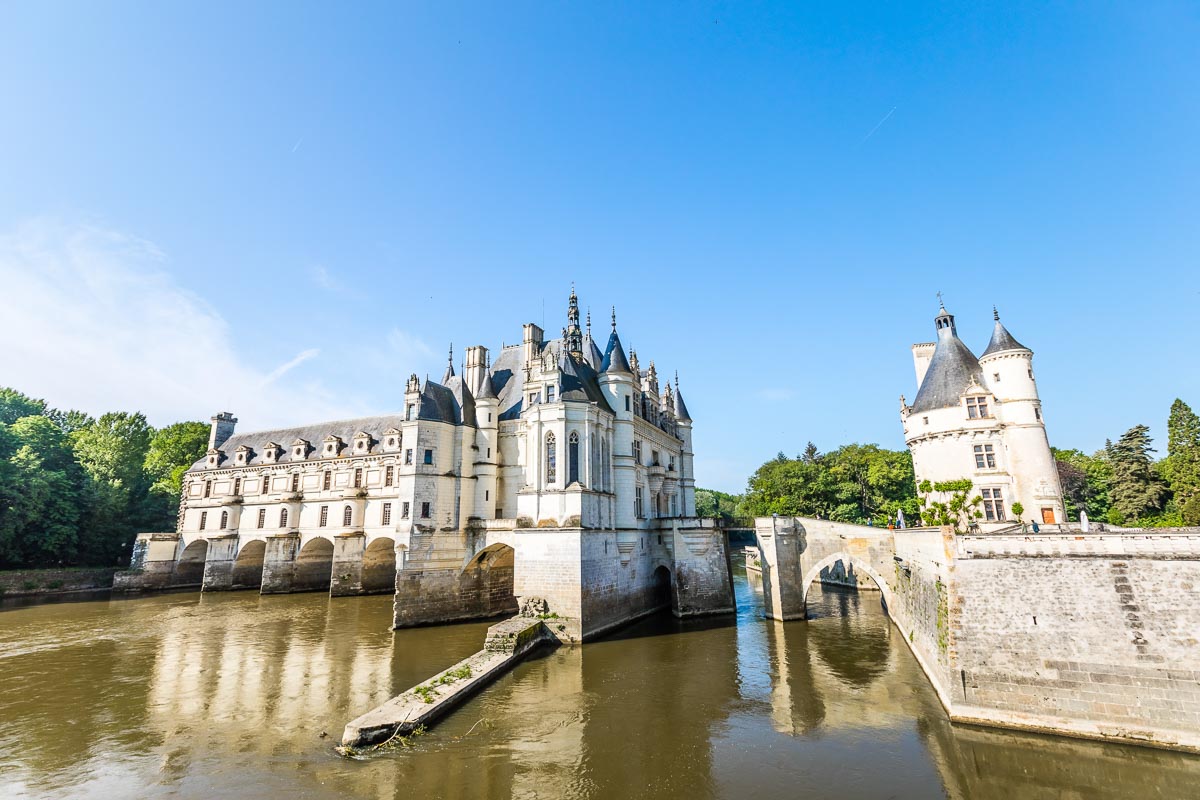 The stunning bridge over the River Cher was built between 1556 and 1559. Catherine de Medici took control of this French castle in 1559 and it became her favourite residence. The first-ever display of fireworks in France took place here in 1560.
Chenonceau Castle was taken over by the Germans during World War 2 and bombed by both sides of the war. Its restoration began in 1951.
Today this European castle is open every day of the year – opening and closing times vary with the seasons.
15. Castle of Gravensteen Belgium
This European medieval castle in Ghent Belgium dates back to 1180. Over the centuries this location has held a prison, court, mint and a cotton factory. It was restored between 1893 and 1903.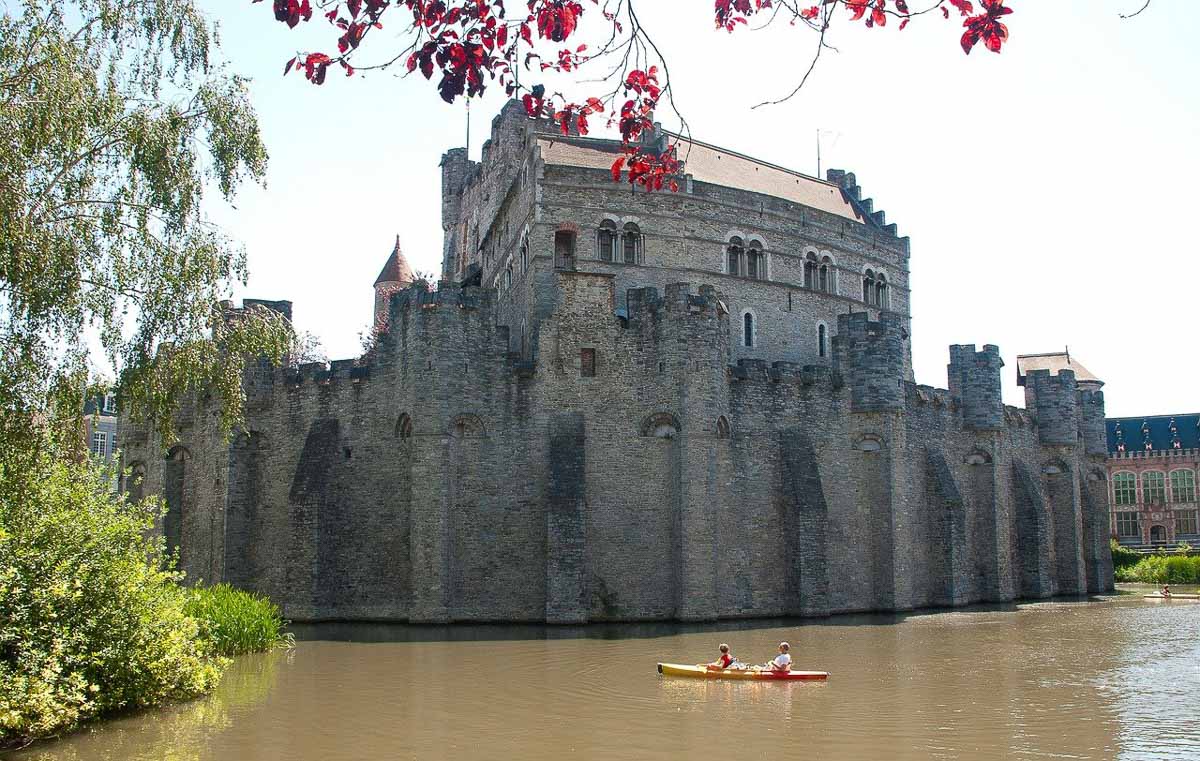 The name translates to Castle of the Counts. Castle Gravensteen features quite the collection of torture equipment if that is your thing. The castle has had a turbulent past which makes for an entertaining audio tour. Gravensteen Castle is open most days of the year.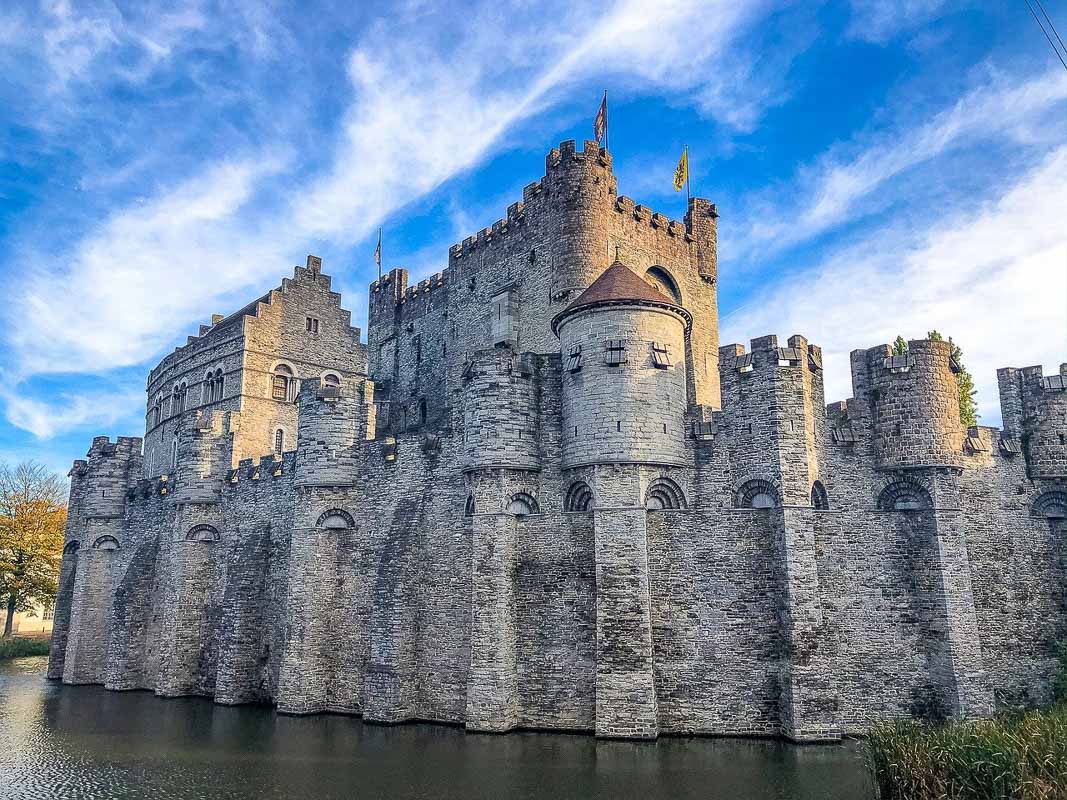 16. Lake Bled Castle Slovenia
There are few castles in Europe that can beat Bled Castle in Slovenia when it comes to both location and view. This medieval castle in Slovenia sits on a hill top above the town of Bled and the beautiful Lake Bled.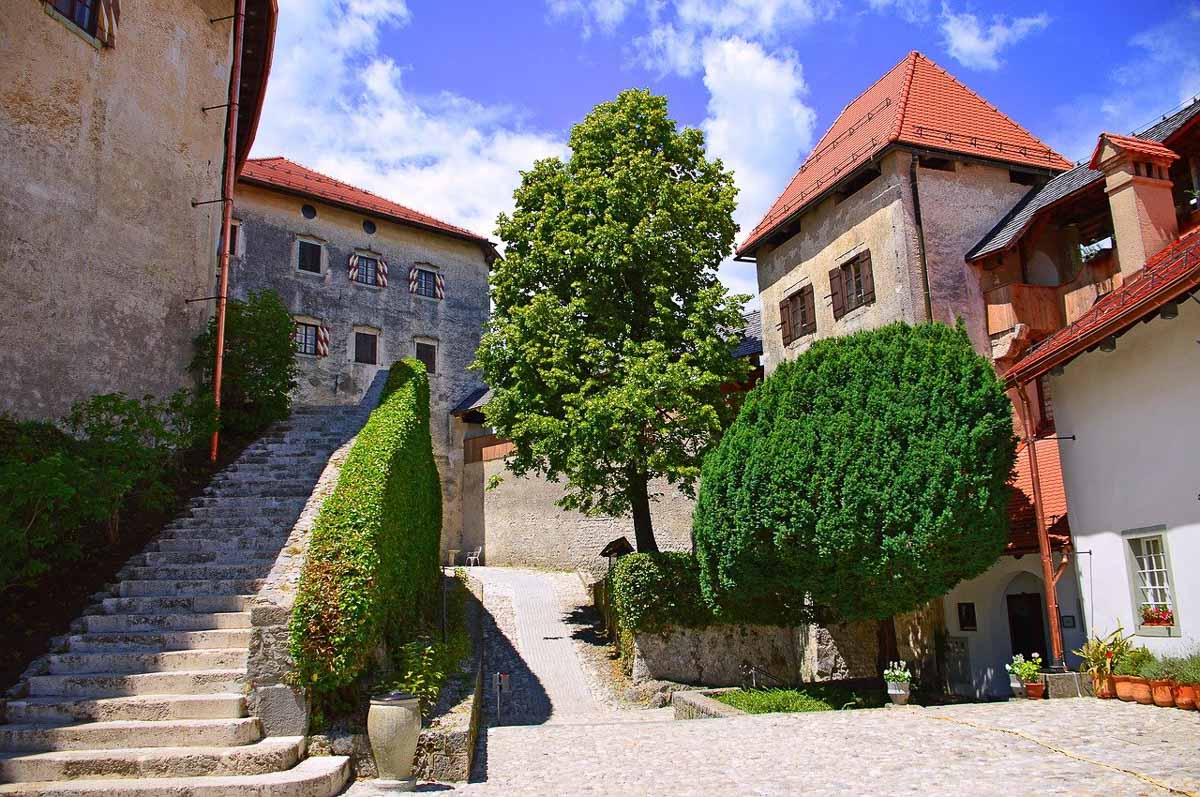 First mention of the castle was 1011. The towers came in the Middle Ages and the chapel in the 16th century. It is the oldest castle in Slovenia.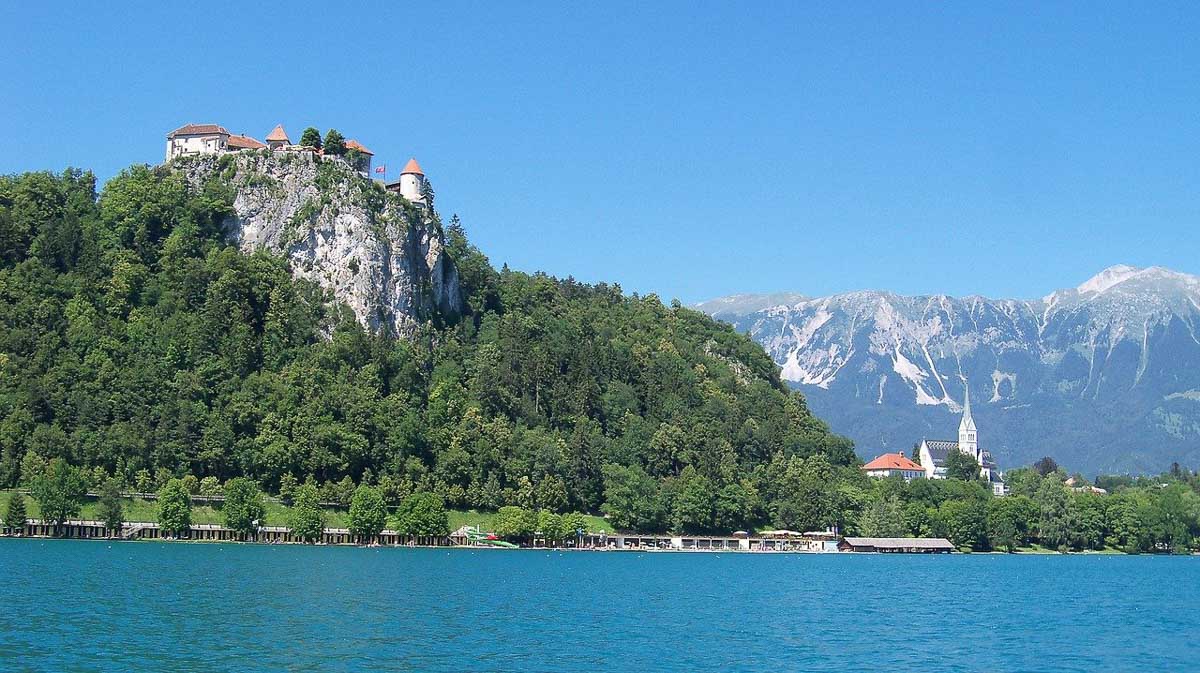 Grab a skip the line ticket for Bled Castle to beat the queues. Your ticket will grant you access to the castle and the top tower and its stunning views.
⇒ Austria has everything from mountains to lakes to fantastic food to the Sound of Music and so much more – find out where to go in my Austria Itinerary, Innsbruck Highlights and the best things to do in Graz.
17. Carcassone Castle France
I have left my personal favourite castle in Europe for last. When I was in my early 20s backpacking (ugh) around Europe I visited Carcassone Castle and was absolutely blown away by its size and scale.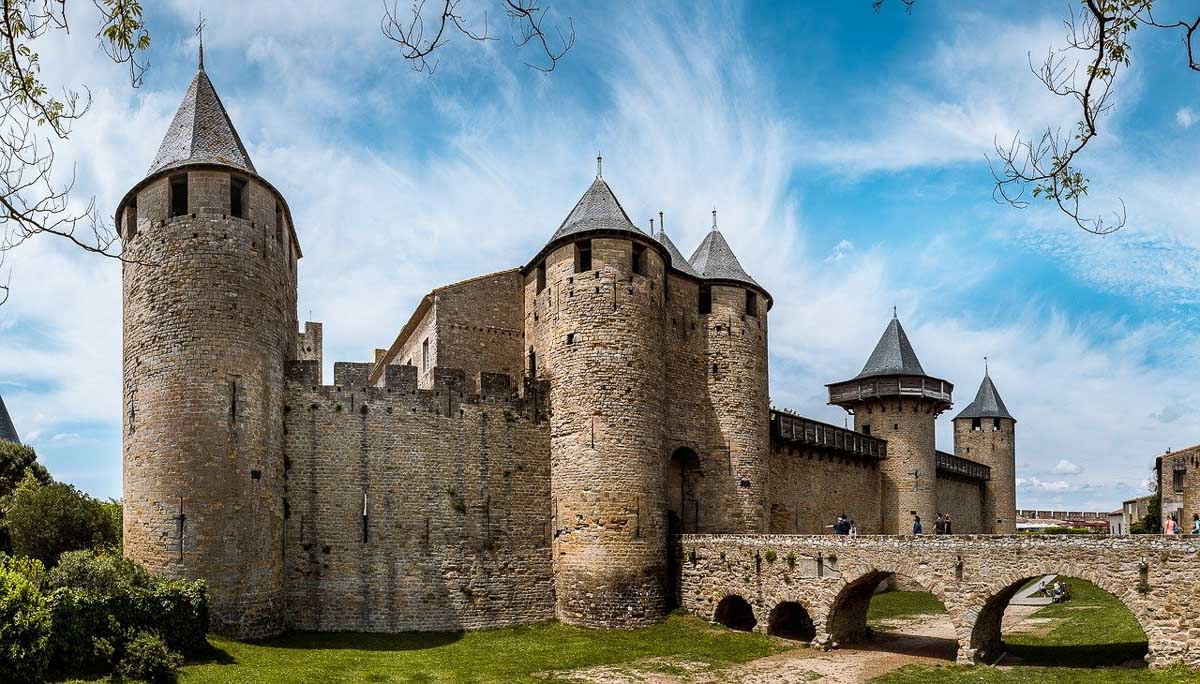 Carcassone is a fully fortified city in France – it is a walled city – in the South of France 80 kilometres east of Toulouse. It is one of the oldest surviving medieval walled cities in Europe. Only just as it was nearly destroyed in 1849 when fortifications went out of fashion.
This caste in France joined the UNESCO list in 1997. It is possible to visit the walled city at no charge but there is an entry fee for Carcassone Castle.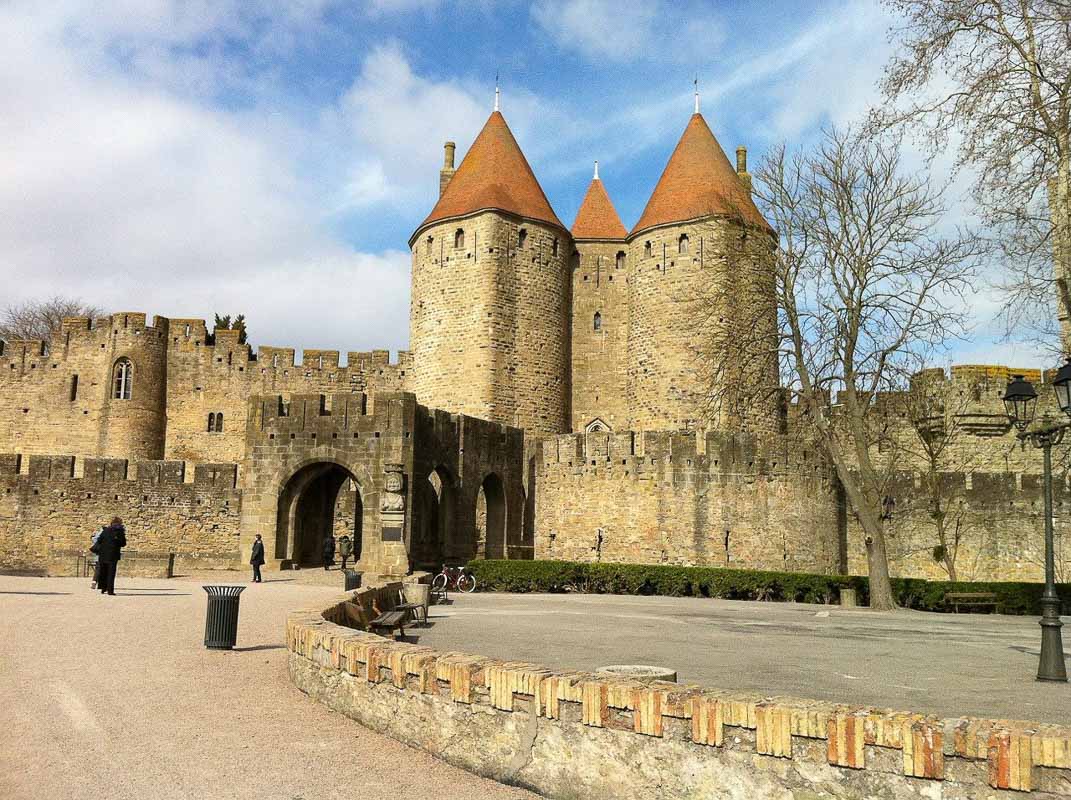 ⇒ Another fantastic place to visit in Europe is Greece. Read all about Paxos Greece as well as the best Paxos restaurants and Paxos beaches. Or find out how to get from Santorini to Ios, the best things to do in Ios and a complete guide to Mylopotas Beach. And don't miss 11 Famous Greek Landmarks and my 10 Days in Greece Itinerary.
Shortcut Travel Toolkit
Ready to Book? Here are my travel favourites:
⇒ For accommodation Booking.com – great prices, great clear layout of accommodation options & brilliant for cancellation (& good photos!)
⇒ Or feel like a local by staying at an airbnb or having one of their great local experiences Airbnb
⇒ For flights skyscanner.net – always have the cheapest prices and great tools to help easily figure out if it would be better to leave the day before etc
⇒ For car hire rentalcars.com – huge range of options and a price match guarantee
⇒ Every trip is improved if you know at least a little bit of the local language – Rosetta Stone is the best and often have great getting started deals.
⇒ Skip the Line tours – Viator have over 14,000 of these – I am always so happy when I have pre-booked one of these! And you can cancel most Viator tours with full money back if you're more than 24 hours out
⇒ And finally and super important – Roam Right for Travel Insurance have an excellent rating and lots of choice. I particularly like their policies that just cover medical or car rental. They also have great options for adventurous travellers.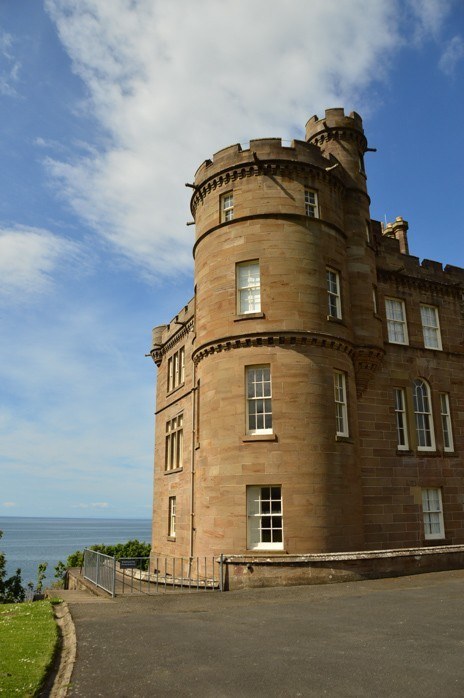 Who Paid for What in this Post?
This beautiful castles in europe post includes affiliate links. That means if you click through and end up making a purchase I will receive a small commission. I wanted to make sure you were aware of this.