Wow, Greek food. I just love it. Great quality ingredients, simple cooking methods, so much flavour – every meal in the Greek Islands is a treat.
A bit like Italy it can be hard to find bad restaurants as they simply don't survive when the standard is so high.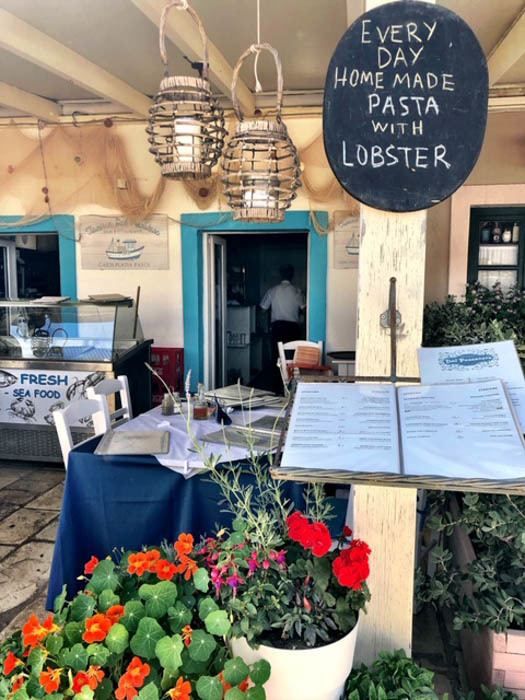 Lovely Paxos is no exception. There are some fabulous meals to be had on this lovely greek island – here are my choices for 5 delicious and authentic Paxos Restaurants.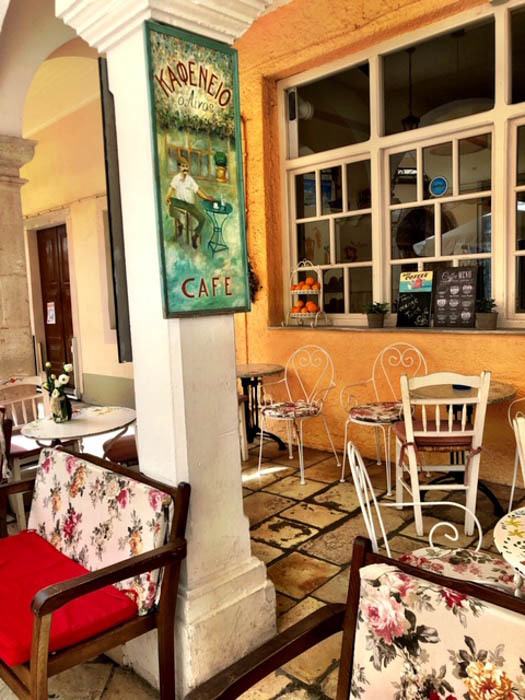 5 Paxos Restaurants Not to Miss
1. Carnayo, Gaios
My first meal on Paxos was at the wonderful Carnayo in Gaios. Carnayo is tucked away from the harbour down a back street only 200m from the main square.
This Paxos restaurant is so charming! Carnayo has a lovely outdoor area with stone floors, gauze curtains, fairy lights, colourful pot plants and wooden chairs.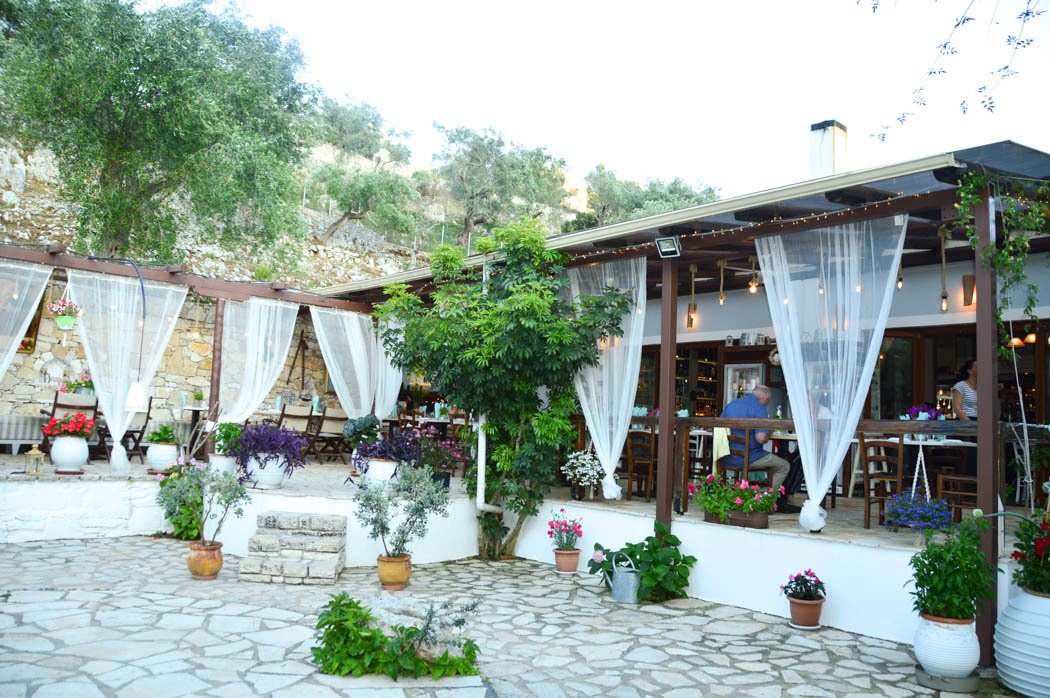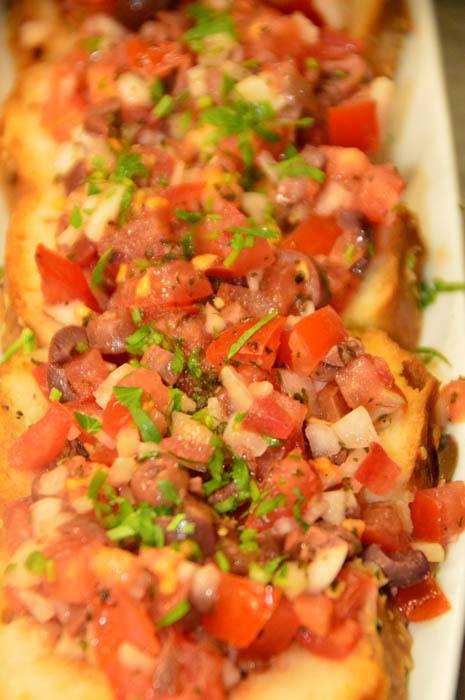 I visited on a Friday night when Carnayo Paxos has a buffet. I was a little concerned as buffets are not often synonymous with a high-quality meal. But I was very happily proven wrong.
The starters at this restaurant in Paxos were all on display in the kitchen area – a nice authentic touch. There was bruschetta, vine leaves, Meditteranean vegetables and fantastic bread (homemade).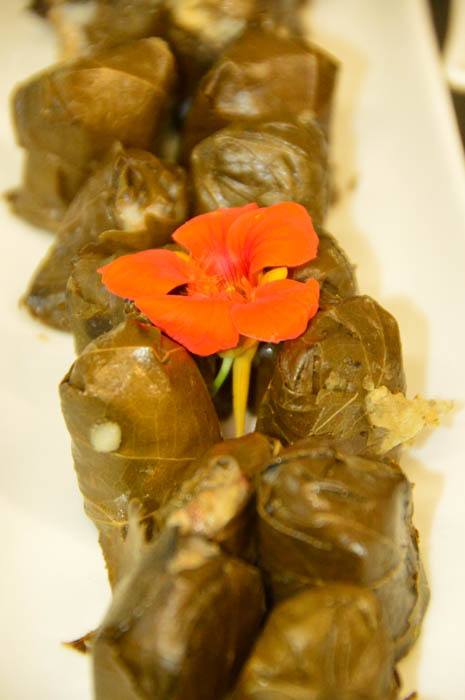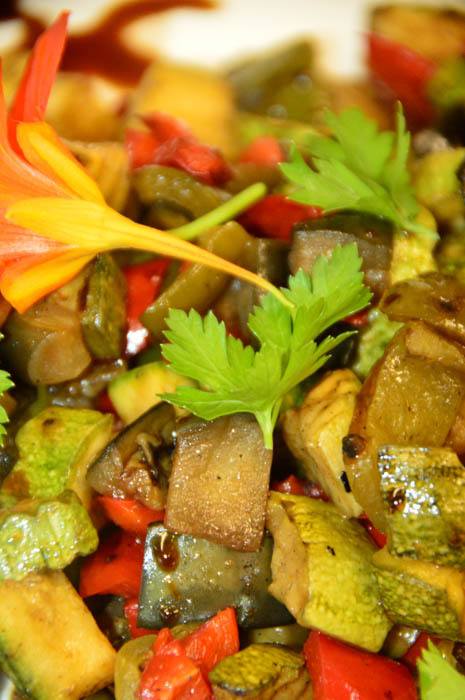 Outside at Carnayo Gaios was a bbq grill which was serving up freshly cooked chargrilled meats and seafood. The restaurant has a good local wine list and the staff were just lovely.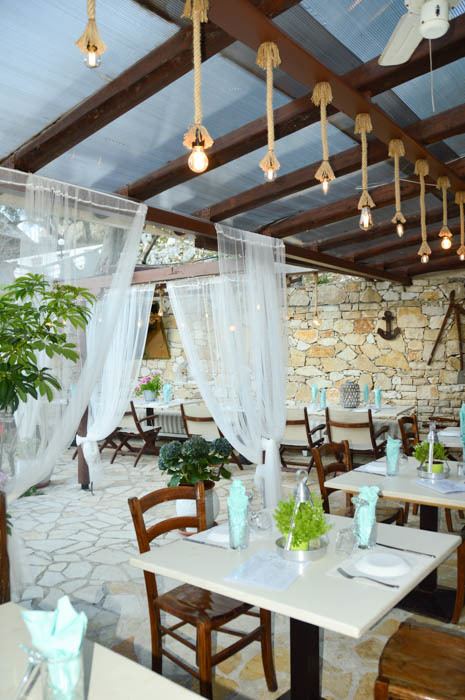 Carnayo has a second branch on Mongonissi beach called Carnayo Gold. This is more of a cafe/lounge with umbrellas and tables on the harbour front.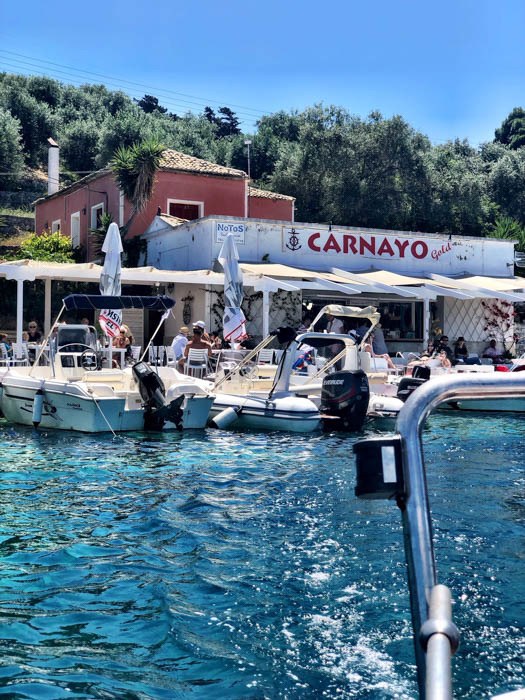 We enjoyed a selection of classic greek starters to share as well as some moussaka at Carnayo Gold Paxos. This is a great place for lunch if you are spending time on Mongonissi beach.
Or pop into this Greek Islands restaurant for lunch when taking a boat tour around the island which is what we did. Your boat can literally pull up to Carnayo Gold and drop you off.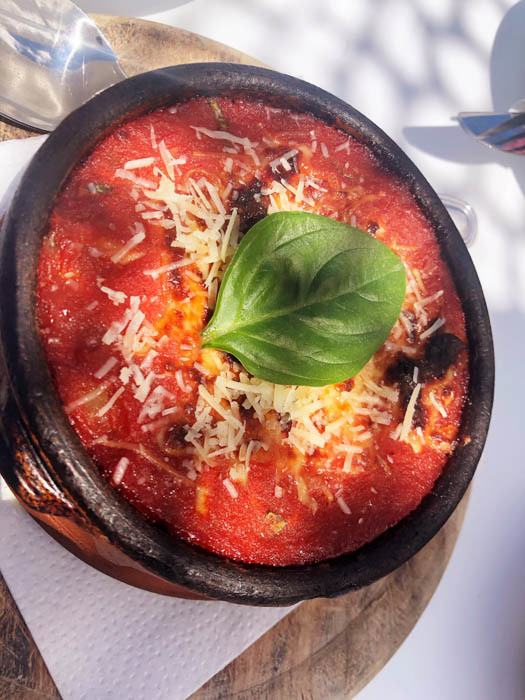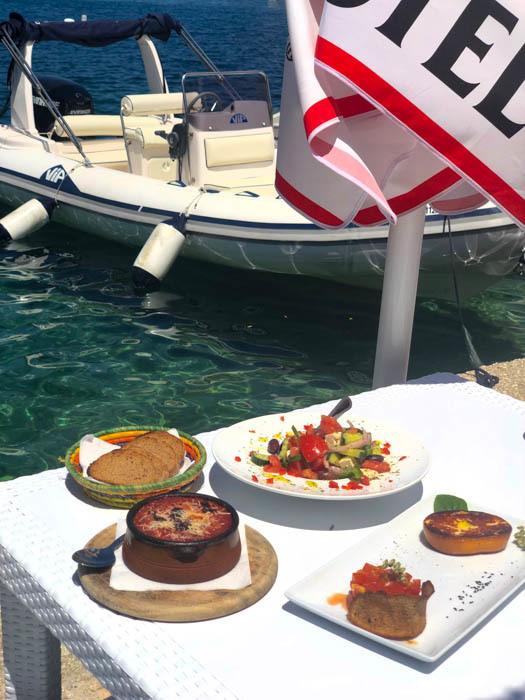 As I said I think it would be difficult to have a bad meal in Gaios so try your luck at any of the wonderful looking cafes. I also heard great things about La Vista.
La Vista Paxos is on the harbour, has a greek/Mediterranean restaurant and is known for outstanding seafood.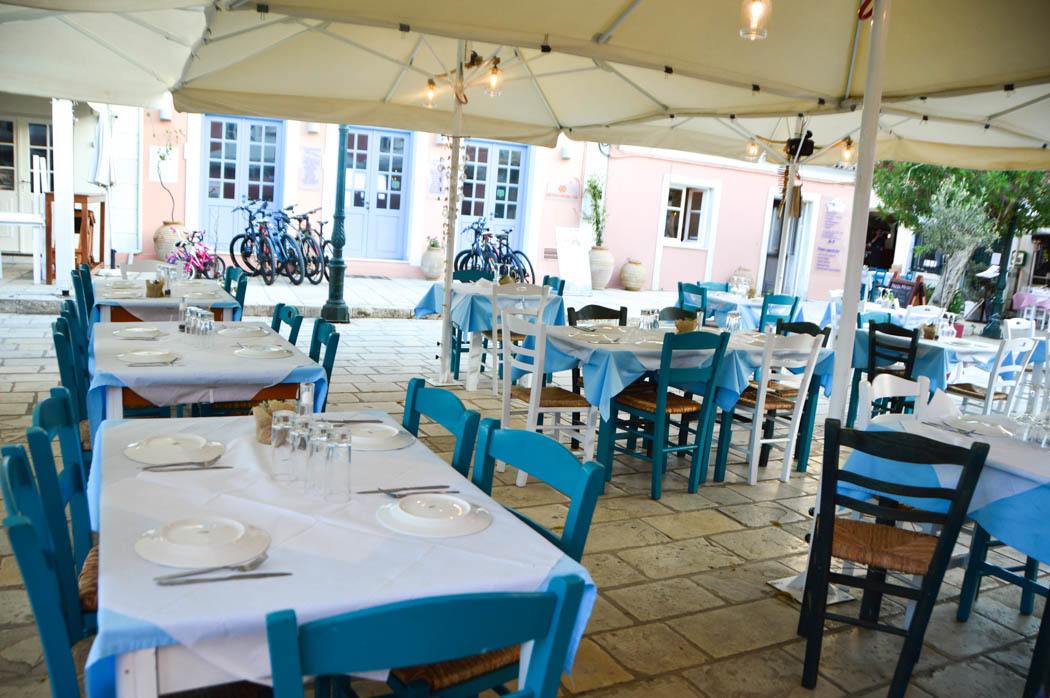 Mambo possibly has the best location of any Gaios restaurant – on the main square and very close to the water. It is classic greek and known for its moussaka, souvlaki and stuffed calamari in particular.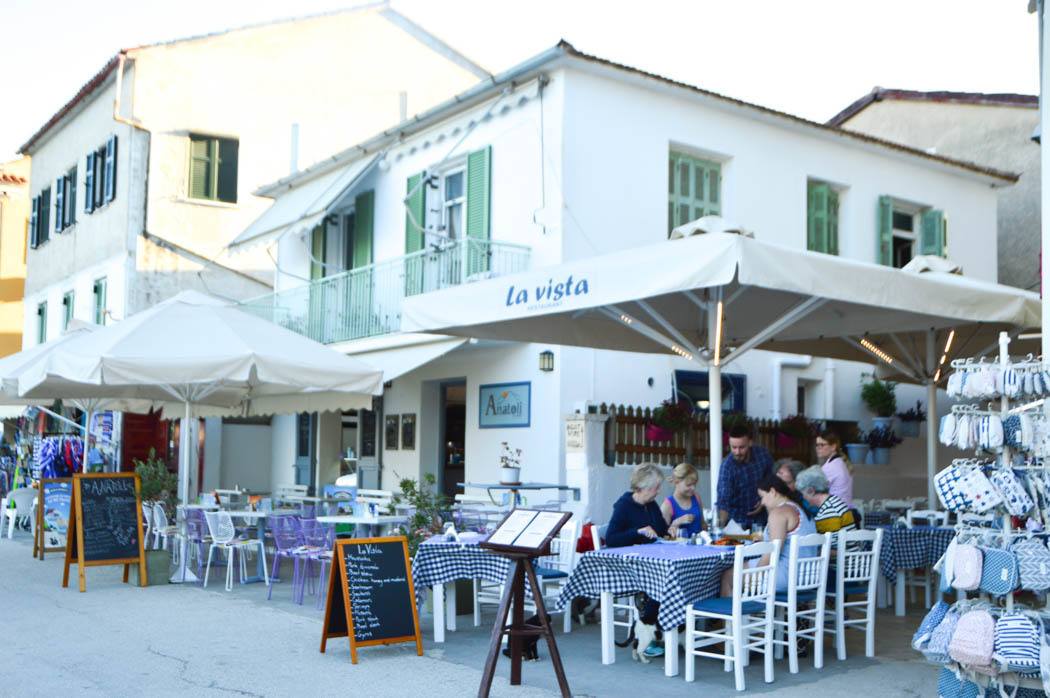 ⇒ Here are some of the best places in the world to watch the sunrise and fall: 10 Places to watch the Sunset in California, 7 Best Places To Watch Sedona Sunsets, 18 Spectacular Spots for the Best Sunsets in Seattle, 5 Stunning Santorini Sunsets, 8 Sunsets in Ibiza, 19 Spots to watch San Diego Sunsets, 11 Places to see the Venice Sunset, 17 Key West Sunsets Spots for Great Views, 15 Best Places to see San Francisco Sunsets, 6 Spots to Watch Sunrise in Paris, 21 Spots to see the Sunset Ottawa Style, 9 Best Places to see Maui Sunsets, 11 Places to see Sunset Edinburgh style, 16 Places to see the Best Sunsets in the World, 18 Best Places to watch the Sunset in Melbourne, 11 Best Places to watch the Sunset in Tucson, 11 Best Spots to watch the Sunset in Glasgow, 15 Places to see Sunsets in London and 9 Spots to watch the Sunrise in London.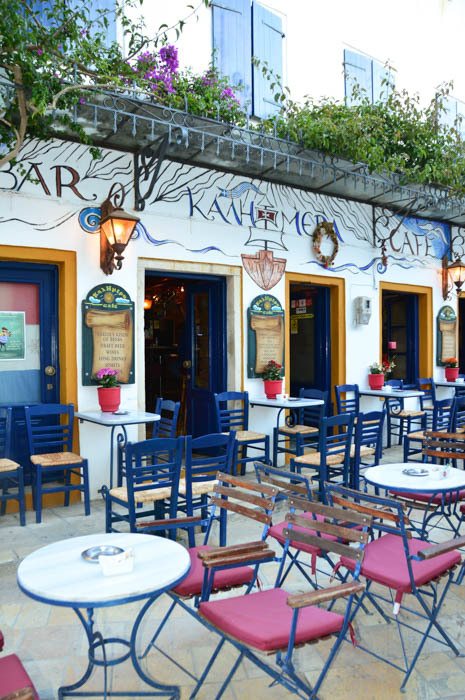 2. Vasilis – Loggos
Whilst it is impossible for me to choose a favourite, of all the restaurants that I visited on Paxos, Vasilis is the one that ticked the most boxes.
Harbour location with outdoor seating a stone's throw from the sea, great menu, amazing seafood, good wine list, lovely service – Vasilis Loggos has it all.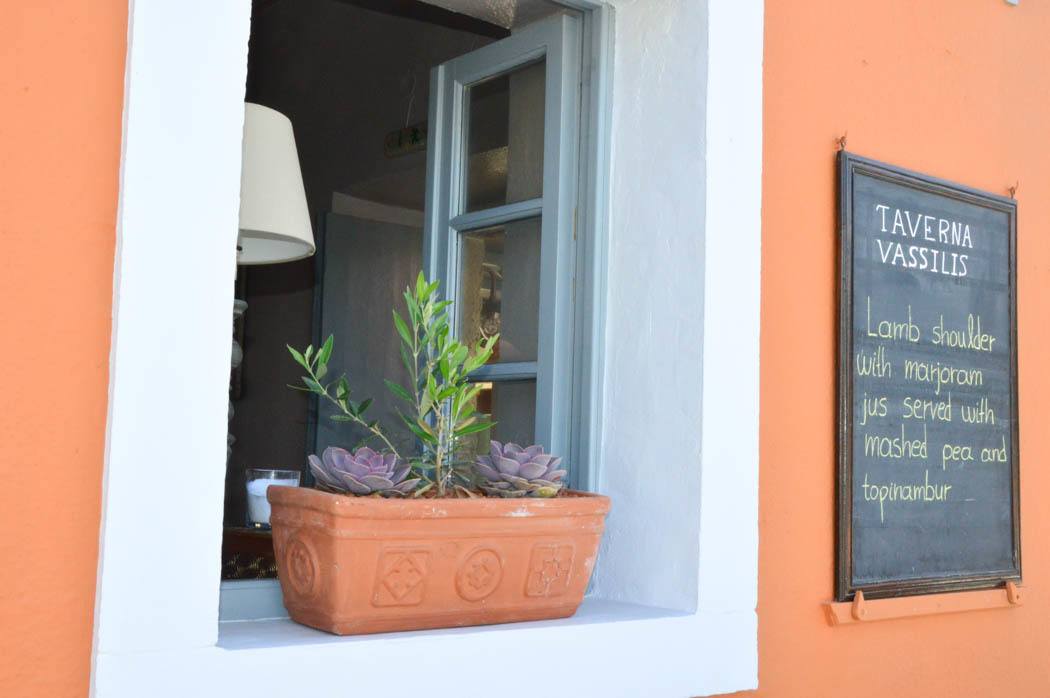 I visited at lunchtime and started with the most delicious fresh oysters. I couldn't go past the seafood spaghetti at Vassilis Paxos which was heaving with fresh seafood. All washed down with local greek wine of course.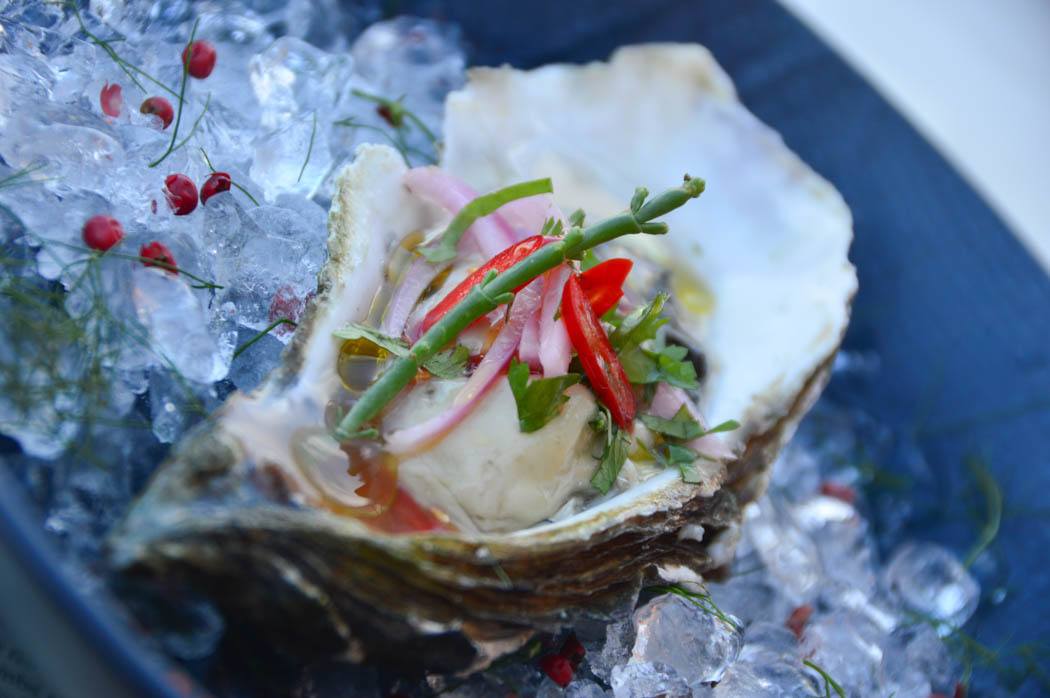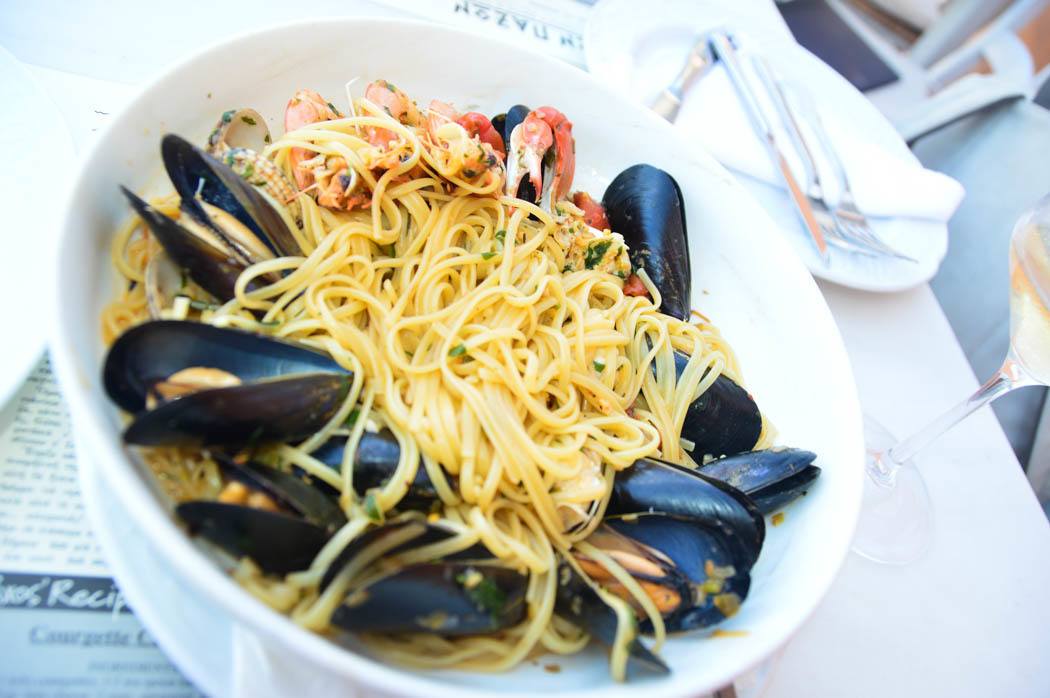 The service at Vasilis Paxos was terrific and there were many things I could have ordered from its interesting and modern menu. It also looked very charming inside in case of bad weather.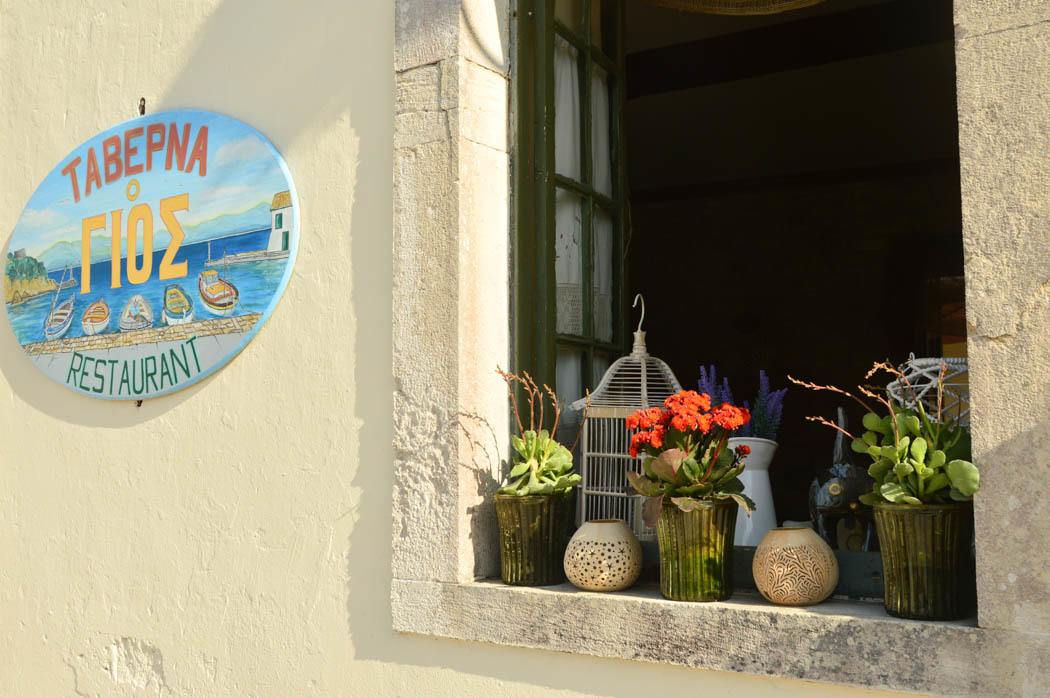 Two other great Loggos restaurants are Gio's and Kohili. Gio's Paxos also has a fantastic harbour location and is known for its terrific seafood. Kohili Paxos also ticks the harbour location box and has a seafood focus.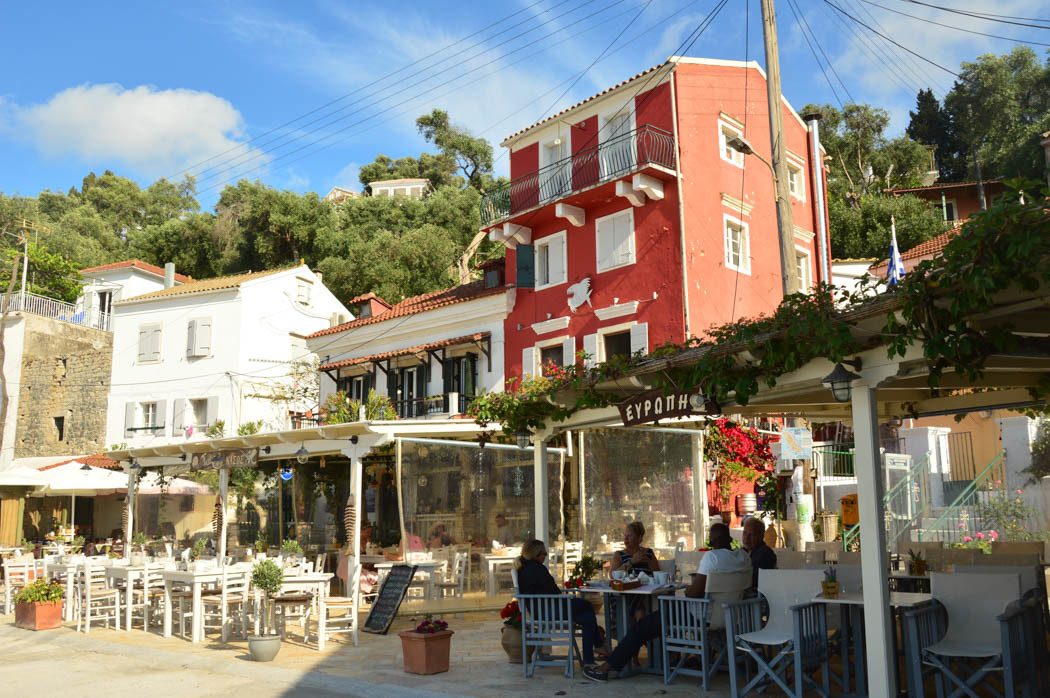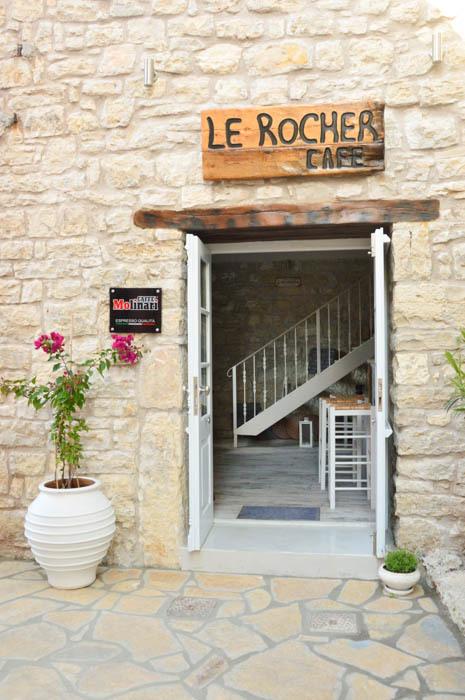 3. La Rosa di Paxos – Lakka
La Rosa di Paxos also has a harbourside location in lovely Lakka – are you noticing a theme here? I visited on a not so common rainy day on Paxos. We were still able to sit outside as there is a cover on the outdoor area of La Rosa di Paxos Greece.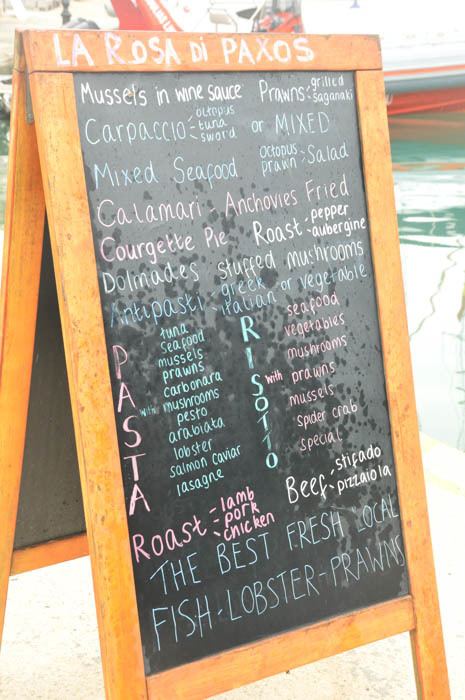 La Rosa di Paxos has a big menu. However, it is full of classics so we were spoilt for choice. I am a bit obsessed with all things squid and octopus and their fried calamari was delicious – a light batter and tender yet chewy squid.
The dips and pita at this restaurant Paxos Greece were also outstanding.
⇒ Planning a trip to Gran Canaria? Read my posts on the Best Things to do in Maspalomas and the Gran Canaria Markets and Gran Canaria Excursions Not to Miss.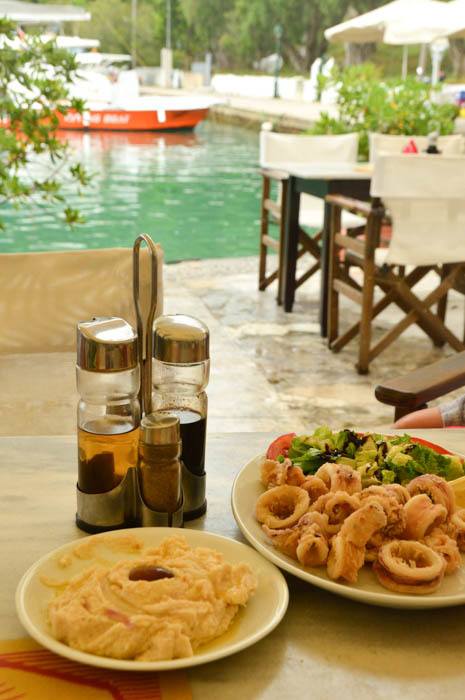 In Lakka, Nionios receives rave reviews. It has been around for years and is well known for having a very personable owner – and fantastic food.
Nionios Paxos does not have a harbourside location but this is Paxos Greece so it is a short walk from the harbour to this local favourite.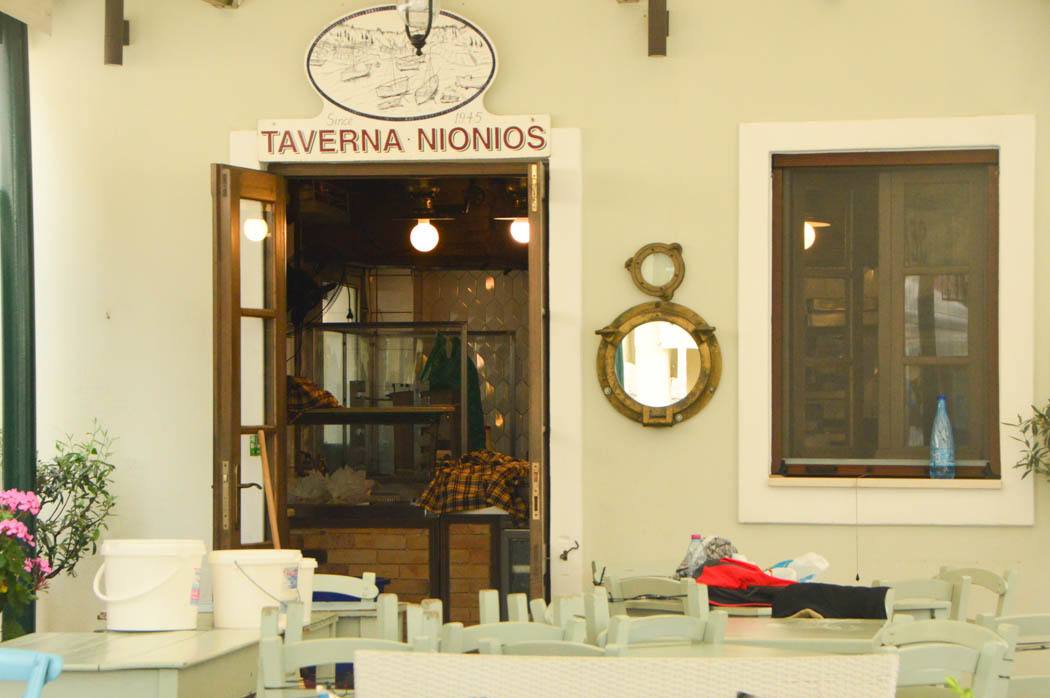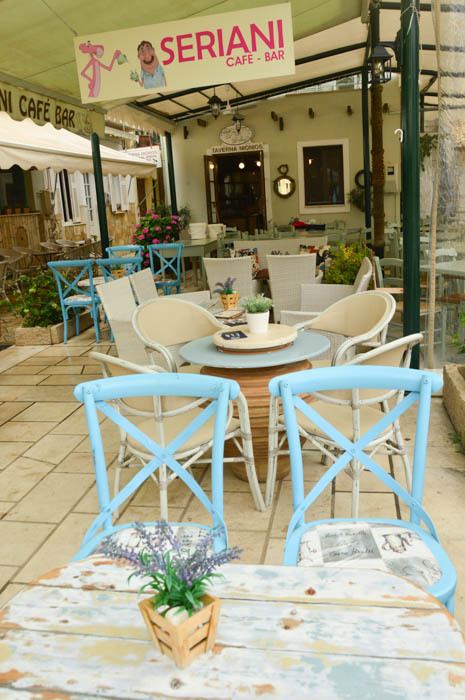 If you're after a great value Lakka restaurants option but don't want to compromise on your food check out To Paxoimadi. It is on the water and has a seafood and meat-heavy menu.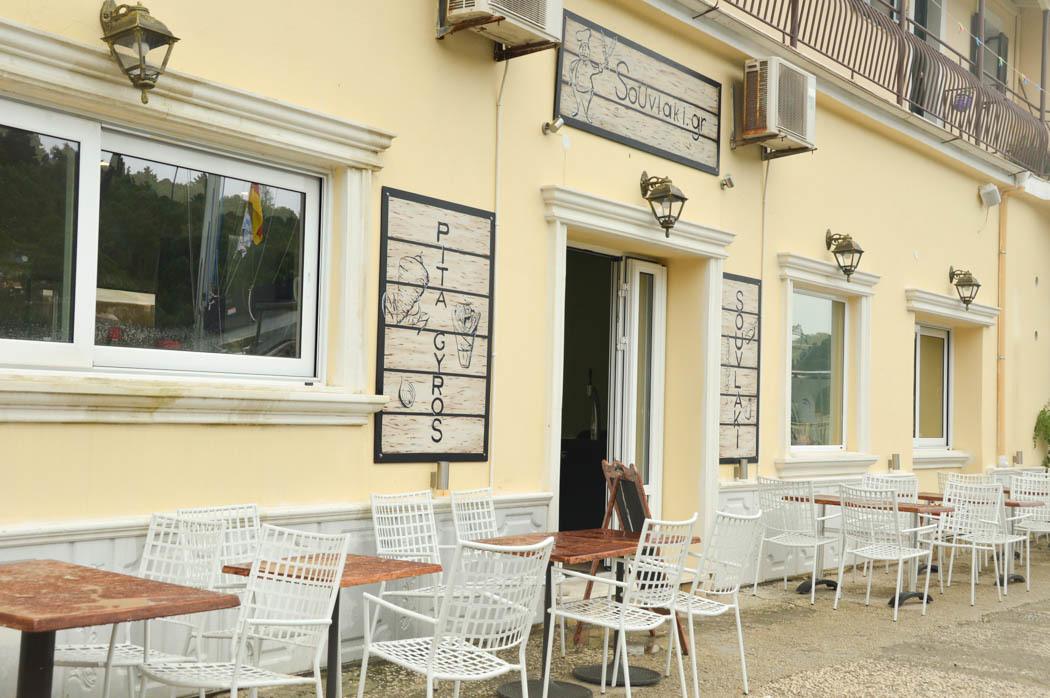 4. Ben's Bar at Mononedri Beach
Ben's Bar and restaurant sits on Mononedri Beach on the way to the northeast corner of Paxos Island. This bar, beach taverna and restaurant can be your home for the entire day.
Ben's Paxos has sunbeds, snorkelling, a DJ, massages and of course a lot of swimming.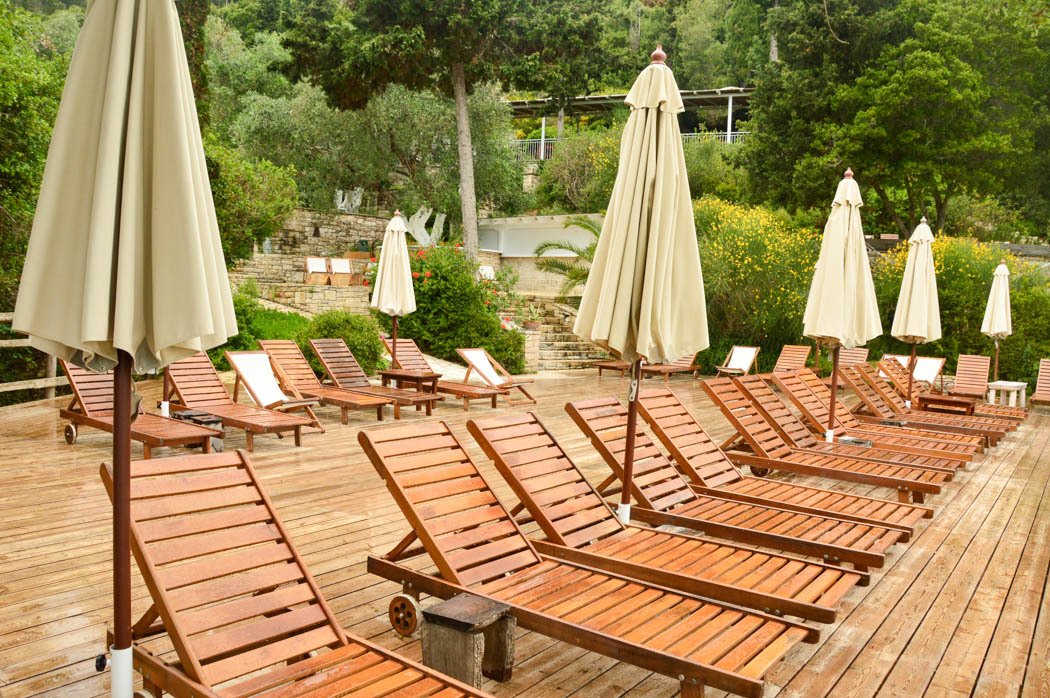 Ben's Paxos is over quite a large area so there are several different places to hang out. Go for the classic sun lounger with service on the deck or on the beach.
Head to the bar or hit the restaurant. Ben's has an extensive breakfast menu including pancakes.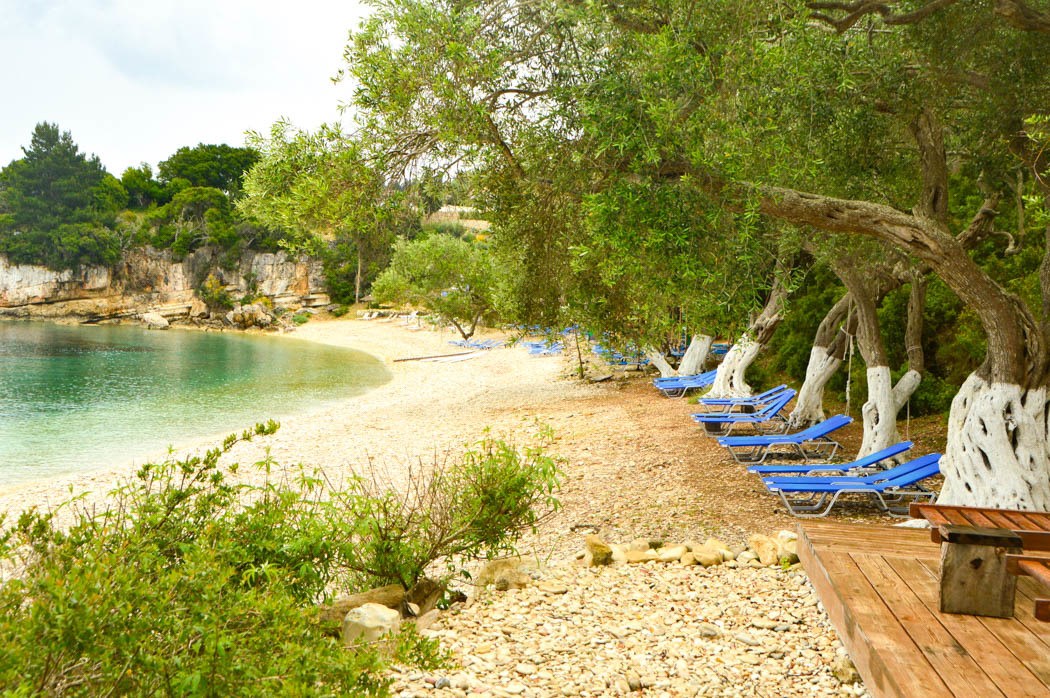 The lunch and dinner menus at Ben's Paxos Greece are compact in size and veer towards Italian – although of course there is seafood. You won't go wrong if you order calamari, octopus and taramasalata.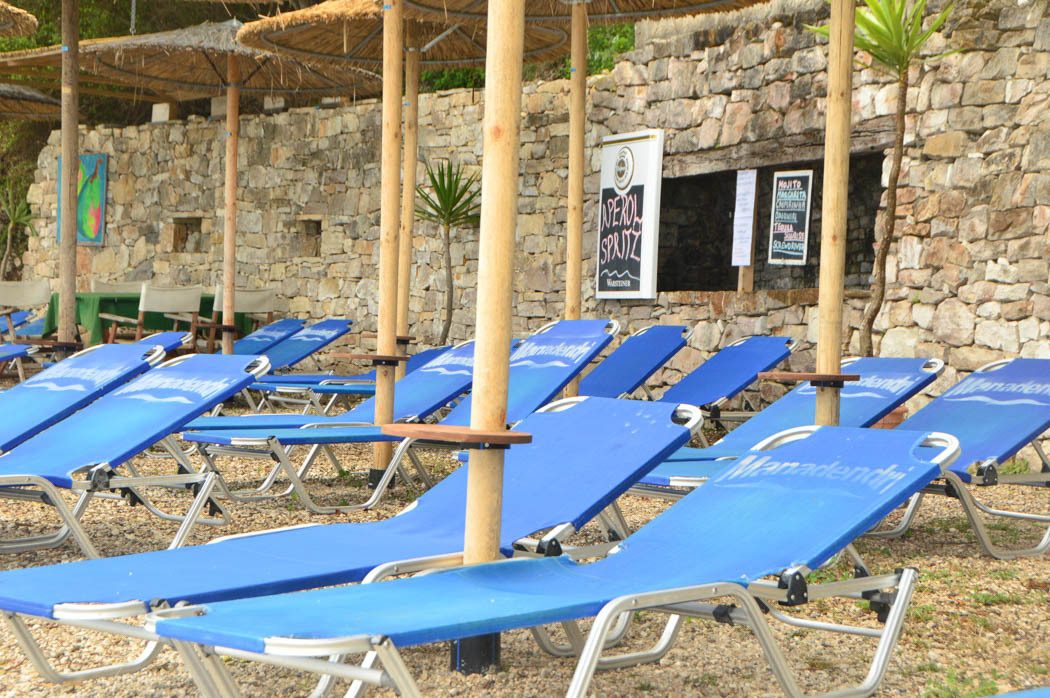 ⇒ Lanzarote is in Spain's Canary Islands. Read about the 14 Things to do on Lanzarote you must not miss and the Best Place to Stay in Lanzarote – and don't miss my post on 12 Beautiful Spain Famous Landmarks.
5. Erimitis Restaurant at Erimitis Beach
Erimitis Restaurant sits above Erimitis beach and is located about halfway along the west coast of Paxos. This restaurant and bar are most famous for its wonderful sunset views.
It opens at 4 pm every day and Erimitis restaurant Paxos Greece is also known for great food. The menu at Restaurant Erimitis Paxos is quite European with a selection of seafood and meat dishes plus some pasta.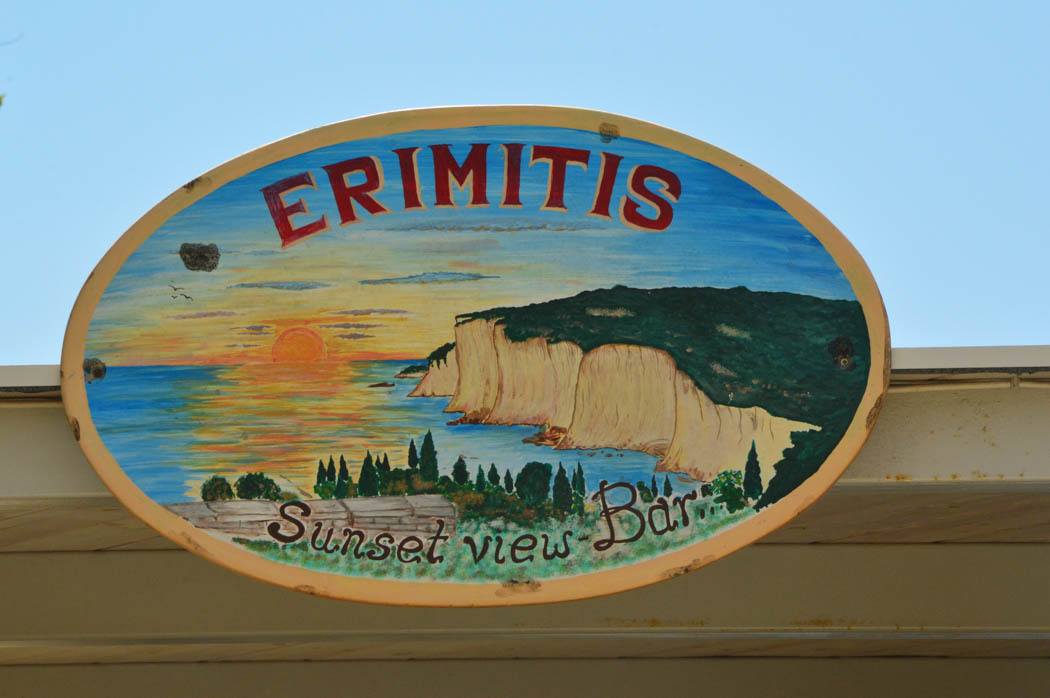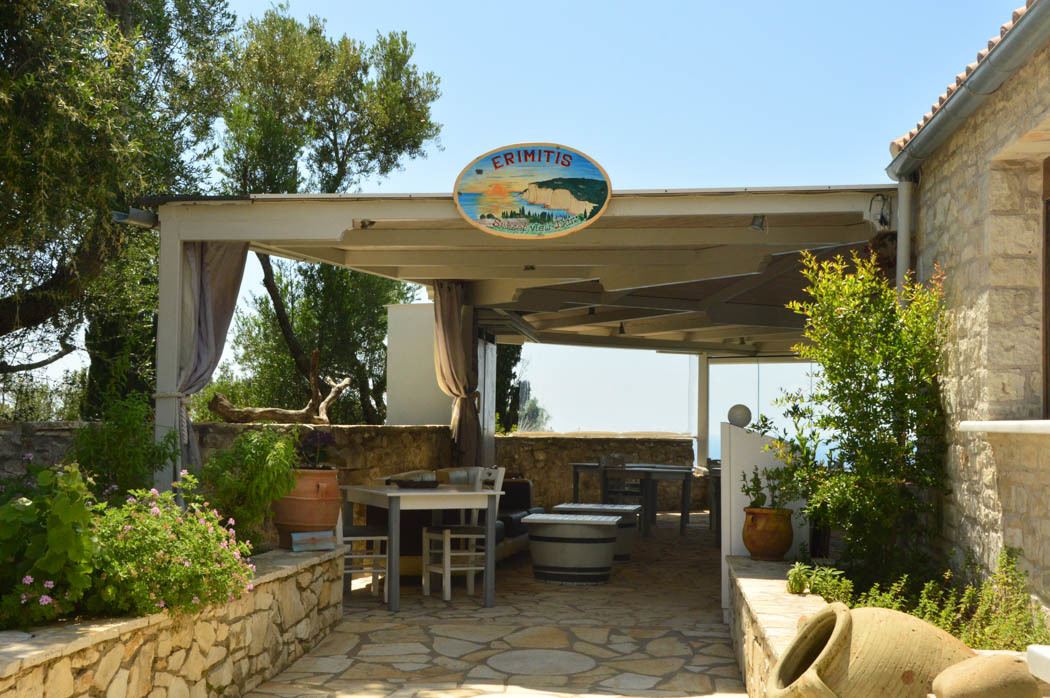 I hope you are now feeling hungry and ready to start your own foodie exploration of Paxos. I either visited all of the above restaurants Paxos personally or had them highly recommended by locals.
⇒ If you love Greek beaches check out my Complete Guide to Mylopotas Beach Ios.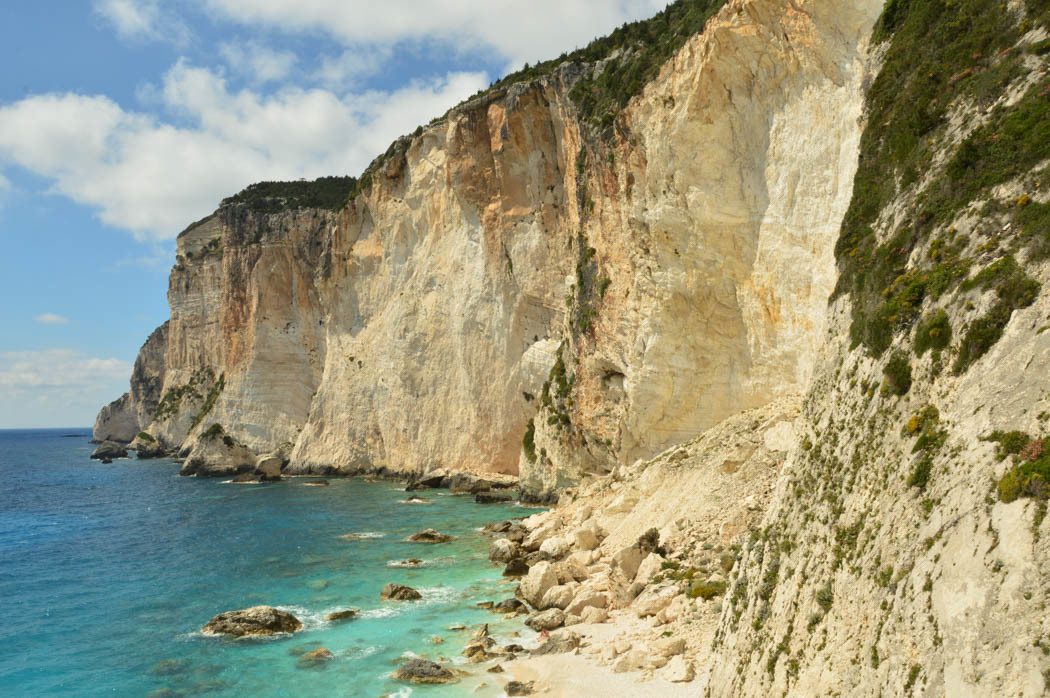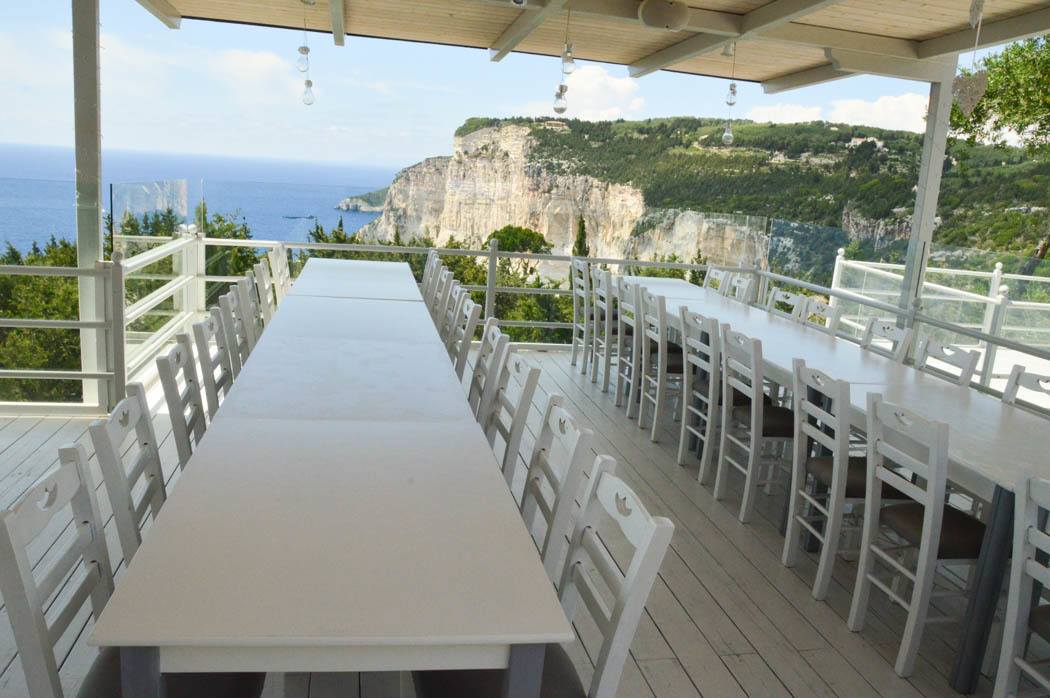 Where to stay on Paxos
Paxos is definitely a villa/apartment kind of Greek Island. There are not that many Paxos Greece hotels and they tend to lean towards b & bs etc.
To really get the most out of the island I think a villa is ideal – and boy was I in a fabulous villa. I can't imagine there are many better Paxos Greece Villas than Villa Glaros.
⇒ If you like beautiful European towns check out my posts on Saint Antonin Noble Val and Tarn et Garonne in France, 30 Famous Landmarks in France, 25 Famous Paris Monuments, 37 Fascinating Facts About Paris, 32 Most Beautiful Cities in France, What is France Famous For? 33 French Icons, Best Hotels in Paris with a View, 10 Beautiful Bridges in France, 35 Things to do in Bordeaux, 15 Highlights of the South West of France, 10 Beautiful Lakes in France and the 6 Best Places to Watch the Sunrise in Paris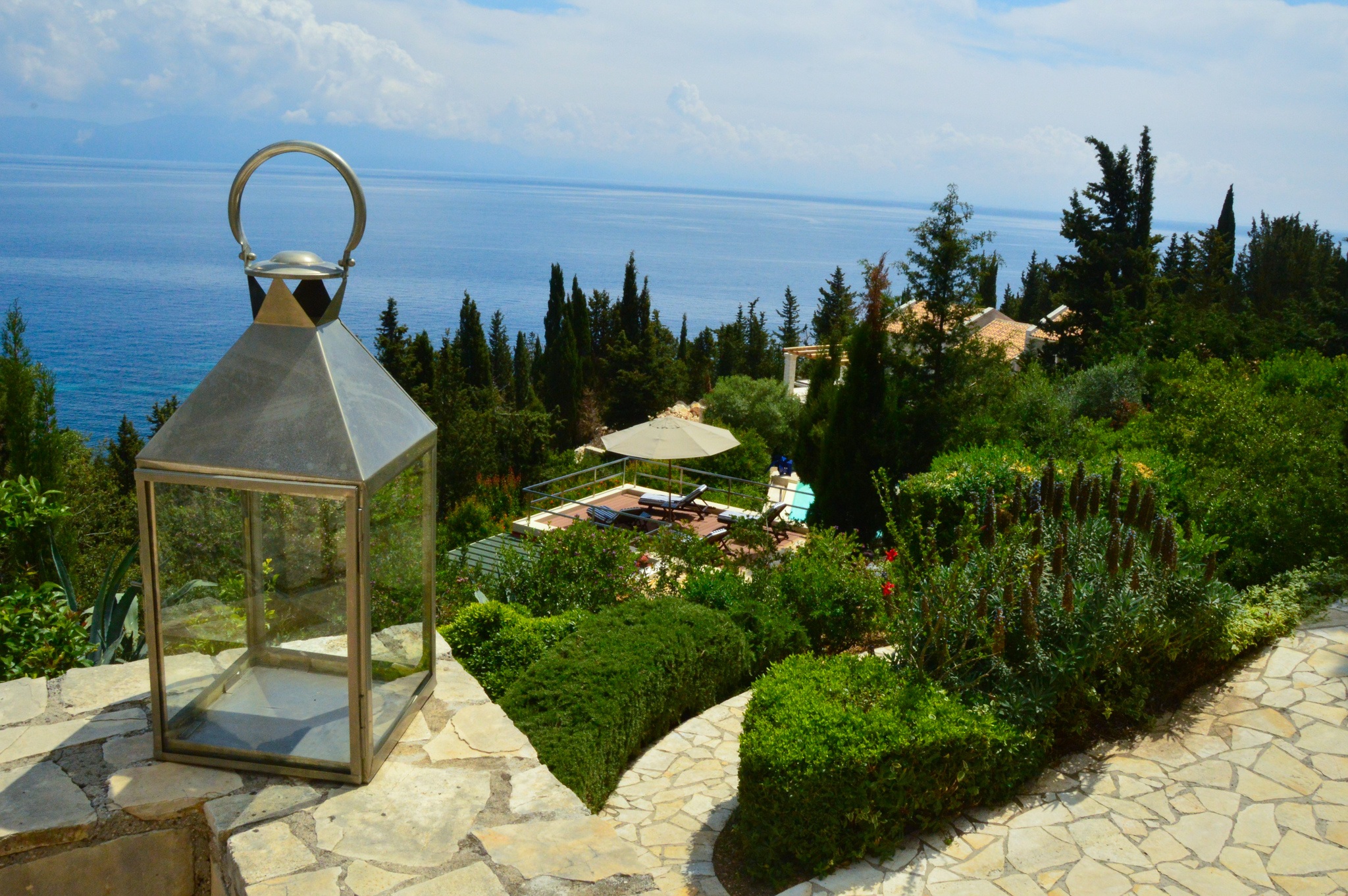 Villa Glaros is a stunning, modern property with 7 bedrooms, 25m infinity pool, secluded cove, amazing views, multiple outdoor areas and really just everything you could want.
It sits on top of a cliff on the east coast of the island and the closest village is super cute Fontana.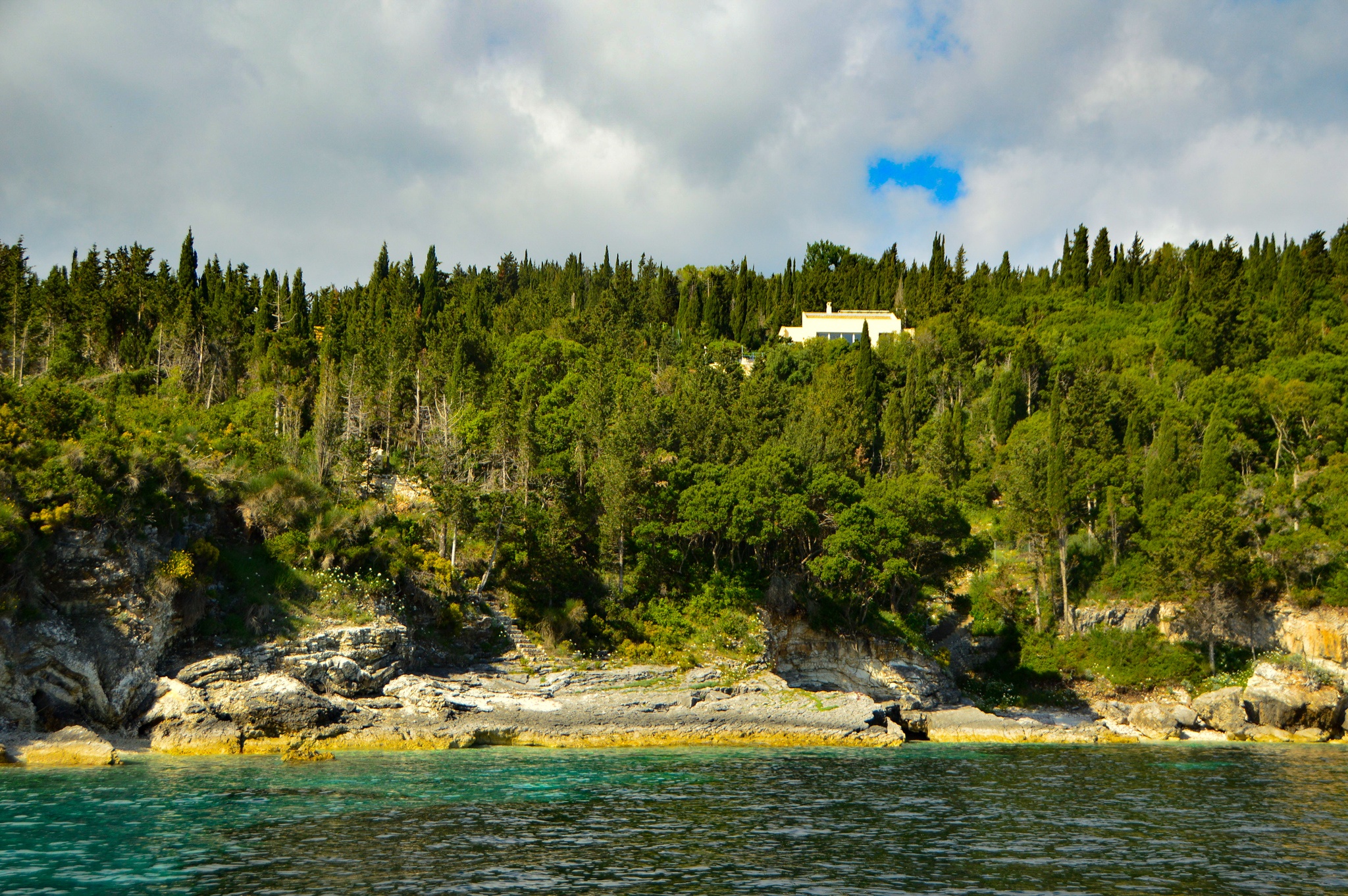 Villa Glaros is only 10 minutes by car from Gaios and about the same to Loggos and Lakka so it is fabulously central.
Would you get naked at a spa? Check out my posts on Naked or Clothed – Baden Baden Spa Guide, the best Baden Baden Tour options, What is Germany Famous For? 31 German Claims to Fame, 26 Landmarks of Germany, 9 Most Beautiful Cities in Germany and One Day in Hamburg – all in Germany.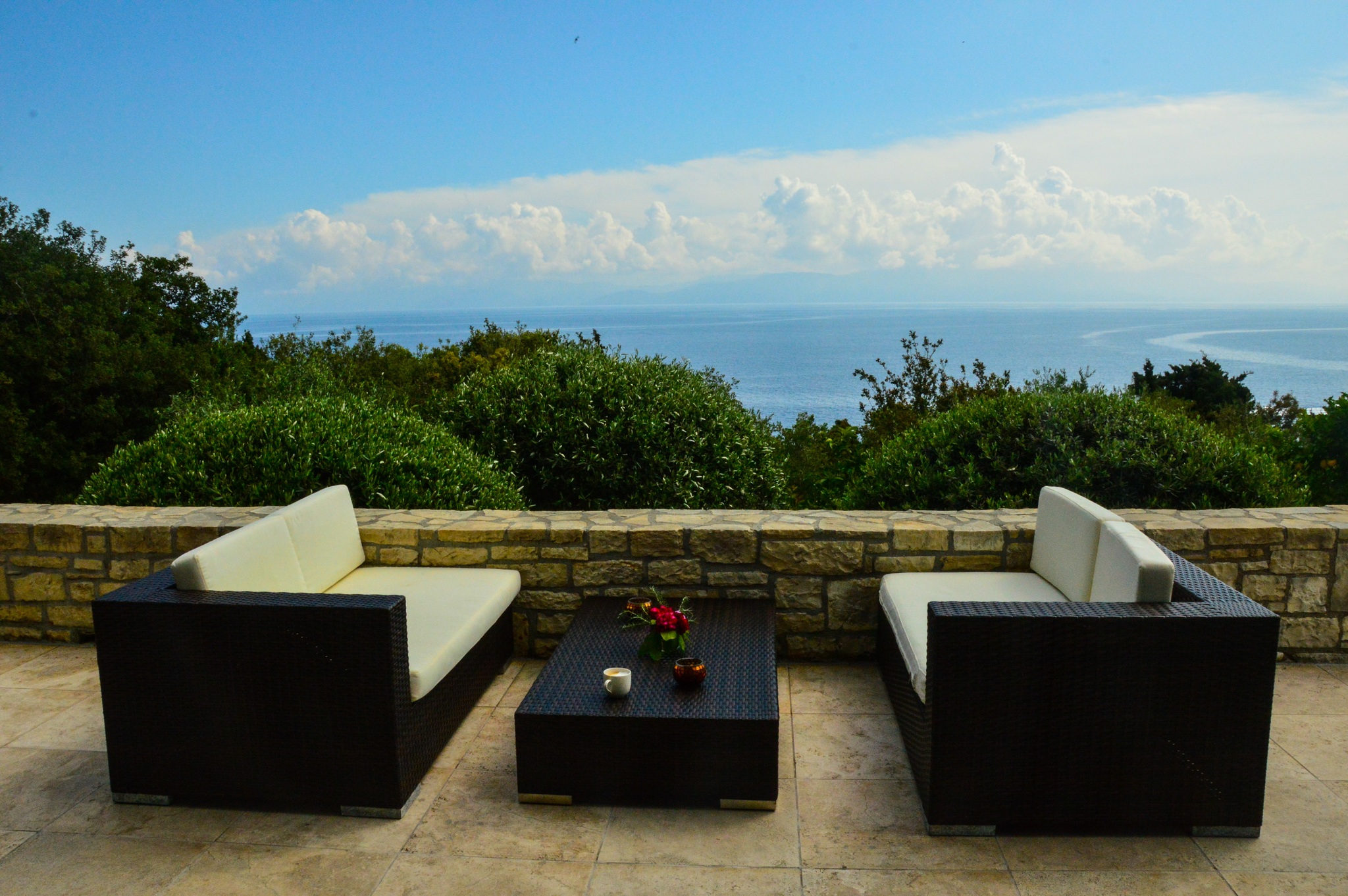 The main house of the villa has 3 bedrooms – all with stunning sea views and 2 with their own balconies. The interior is modern and light – perfectly designed to maximise the lovely light and the Paxos Greece weather.
There is a large modern kitchen in this Paxos villa that is the perfect place to prepare local ingredients to enjoy the food in one of the many gorgeous outdoor areas.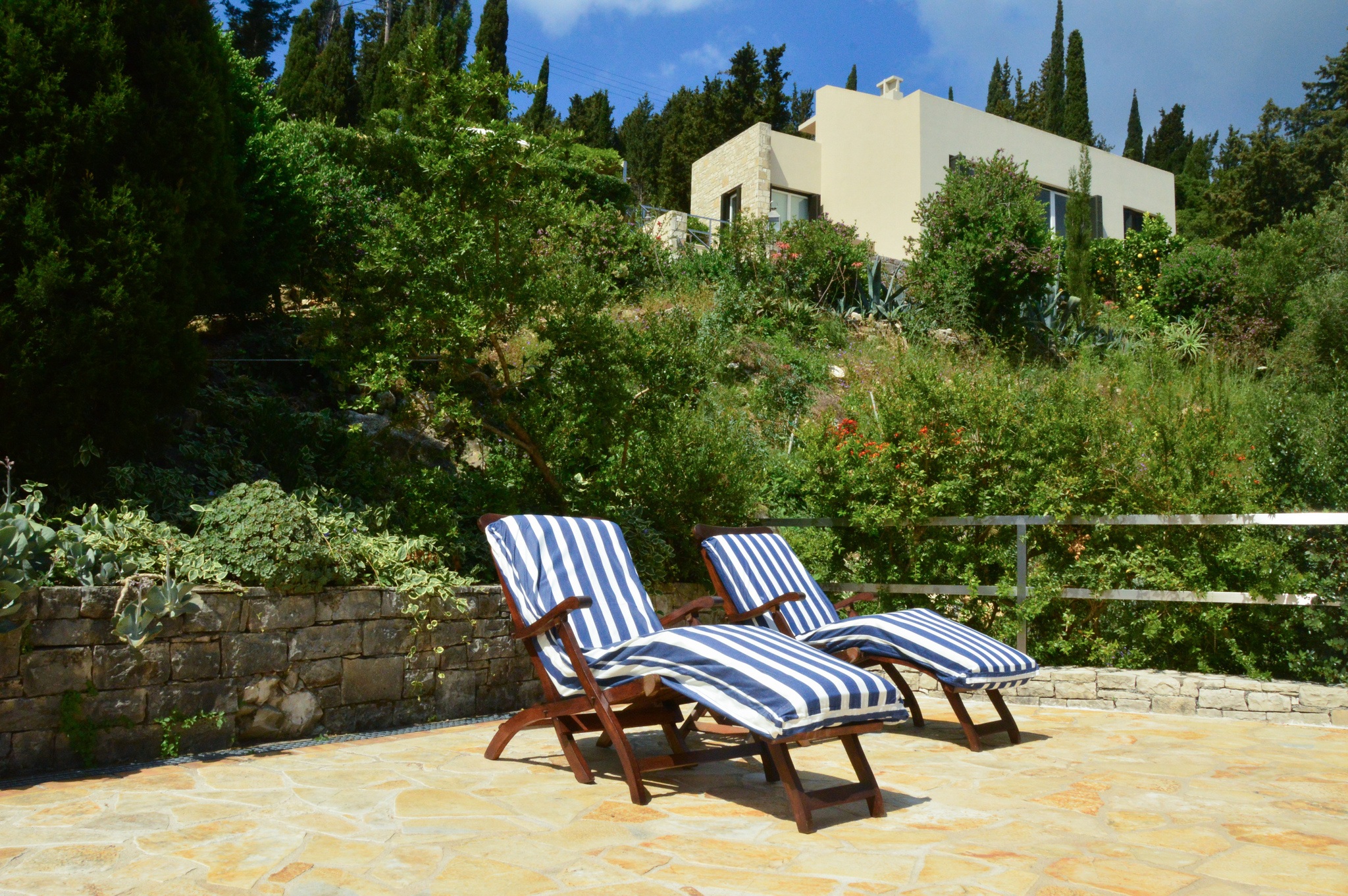 There is also a gym, all the watersports equipment you could possibly need, a speed boat and skipper ready to go – there is even a treehouse at this Greek Island villa.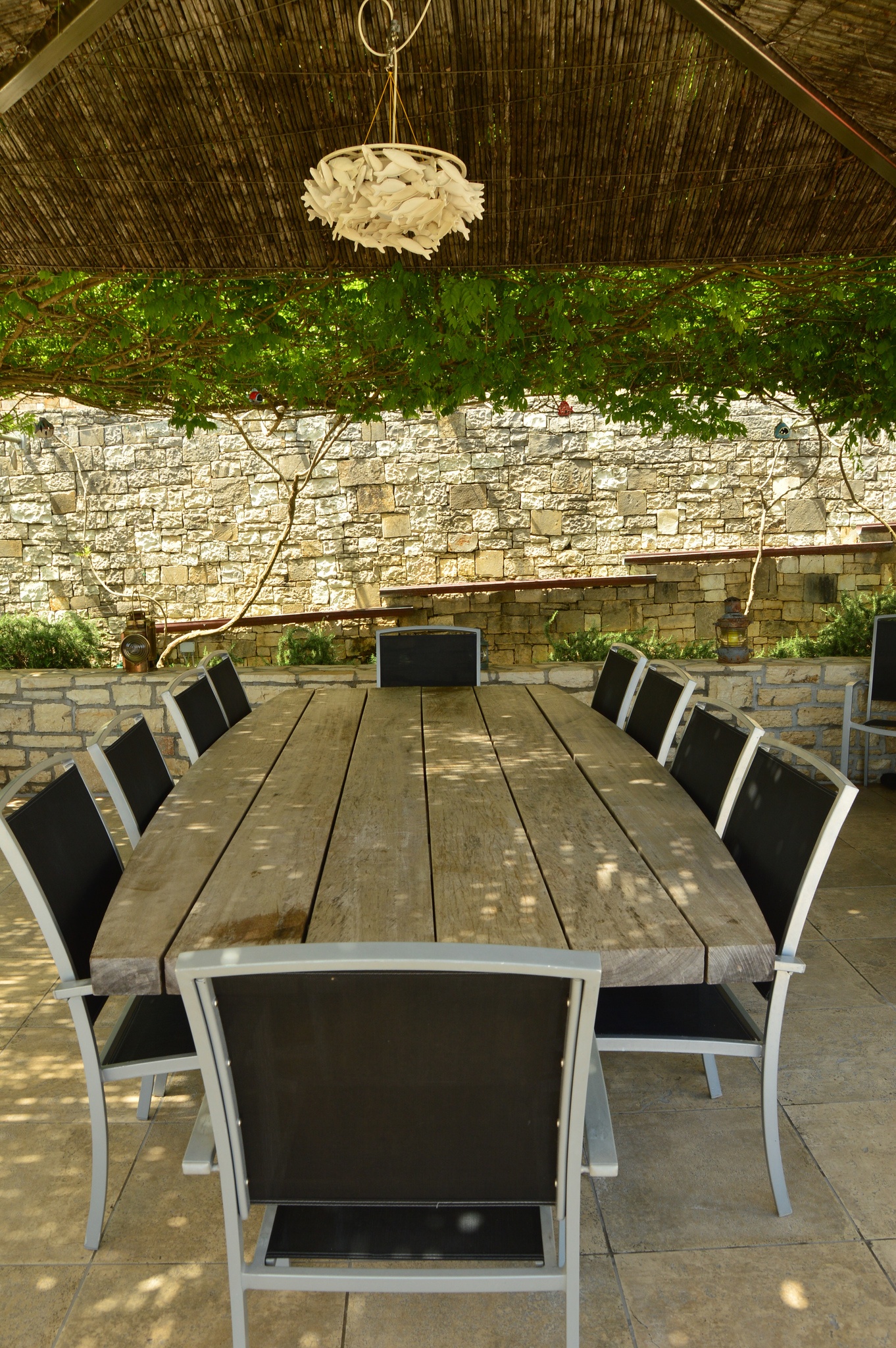 But the best part of Villa Glaros is that everything can be done for you for the ultimate relaxation. The Villa provides a concierge and chef (a lovely couple) who will organise everything you need for the perfect stay. Send your shopping list ahead of time.
Have them organise your transport. Have the chef prepare meals of your choice. Have the concierge organise your poolside massage.
⇒ Italy is another fantastic summer European destination – check out my posts on things to do in Rimini and Places to Visit in Puglia.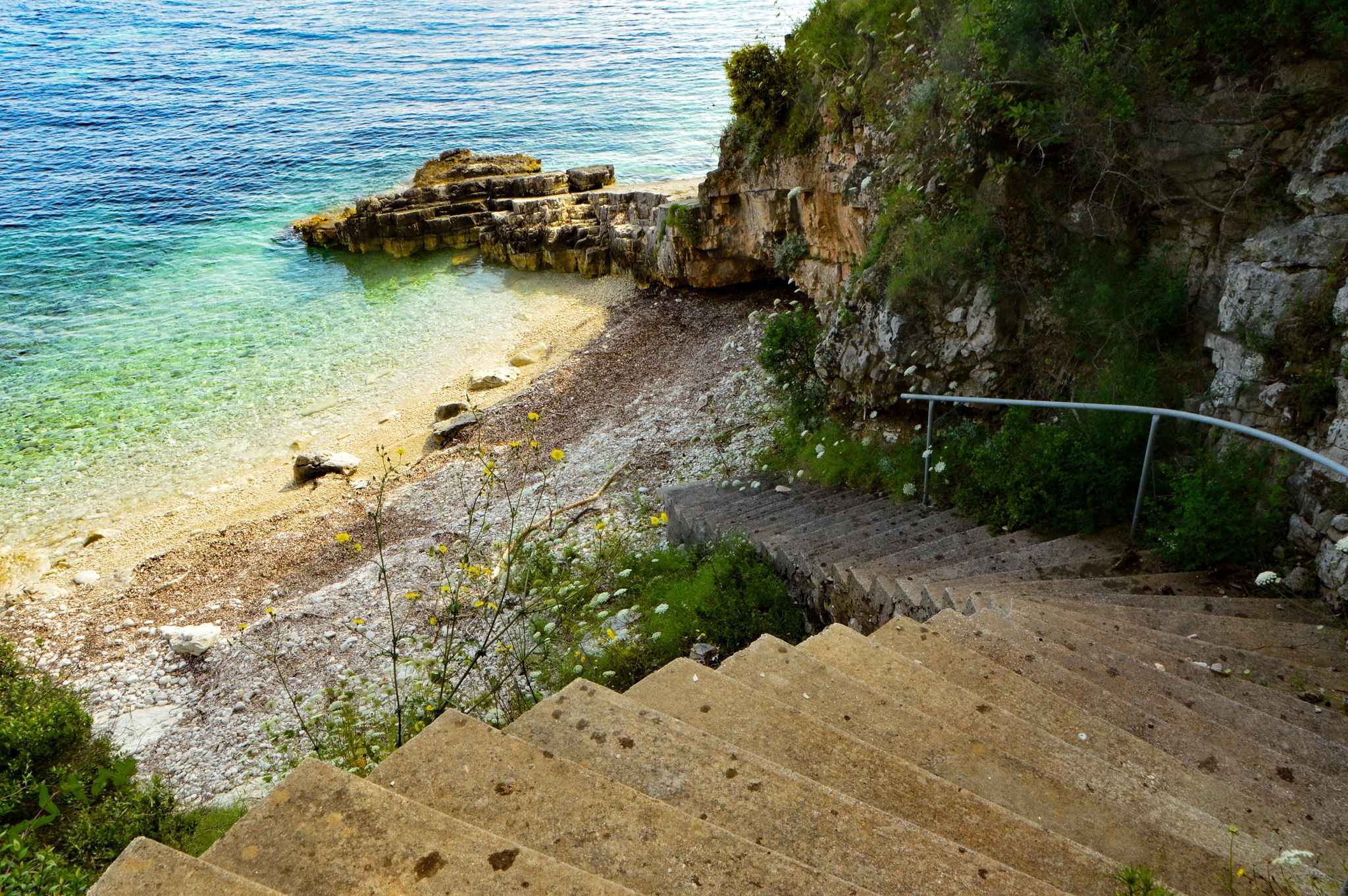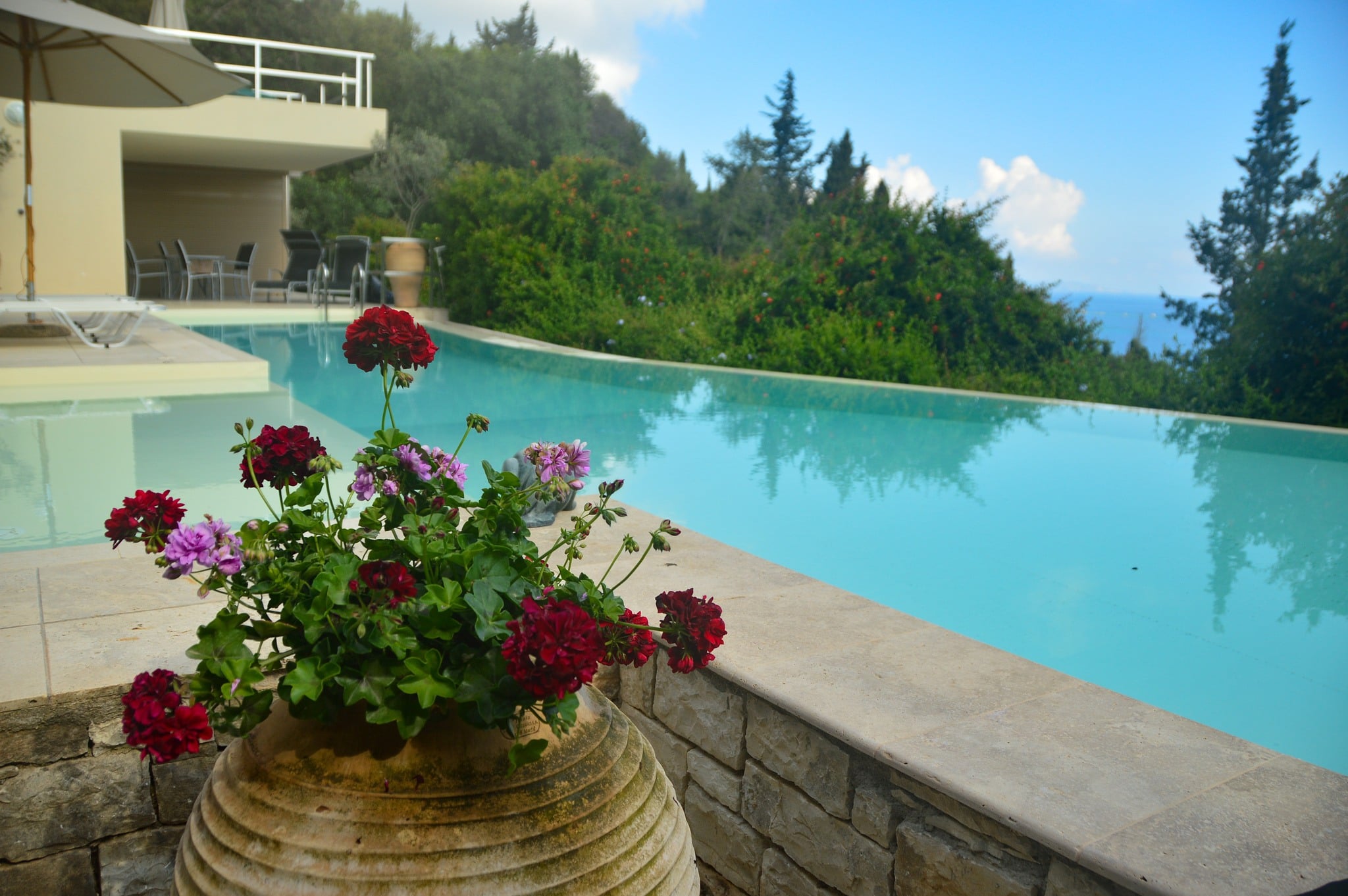 The set up at Villa Glaros means you start your holiday the moment you arrive as everything has been organised to suit your needs. And to provide an authentic Greek experience.
Check out some more reviews of the stunning Villa Glaros provided by my trip buddies Heather on Her Travels and Life Beyond Borders.
⇒ Check Prices & Availability for Villa Glaros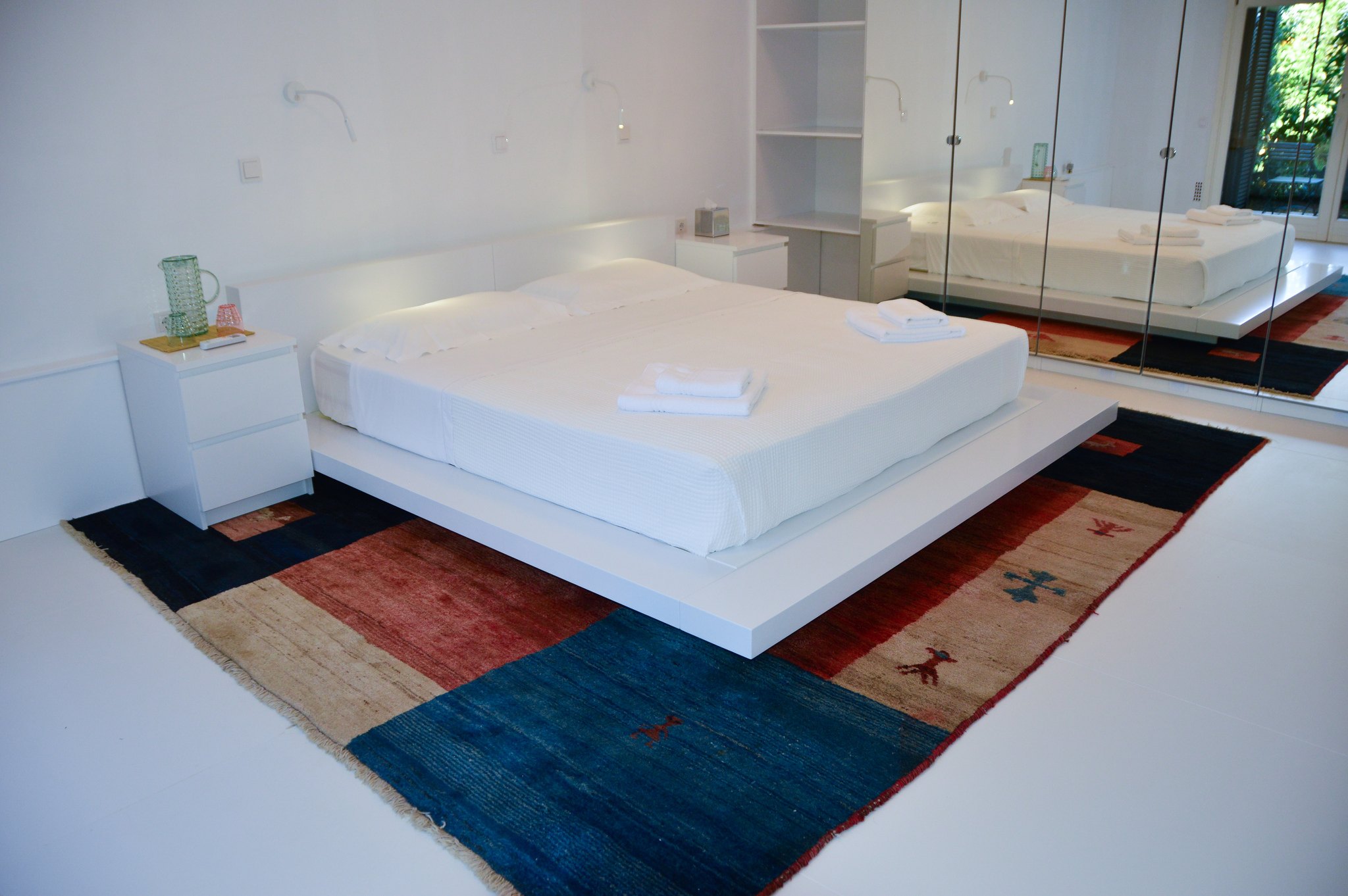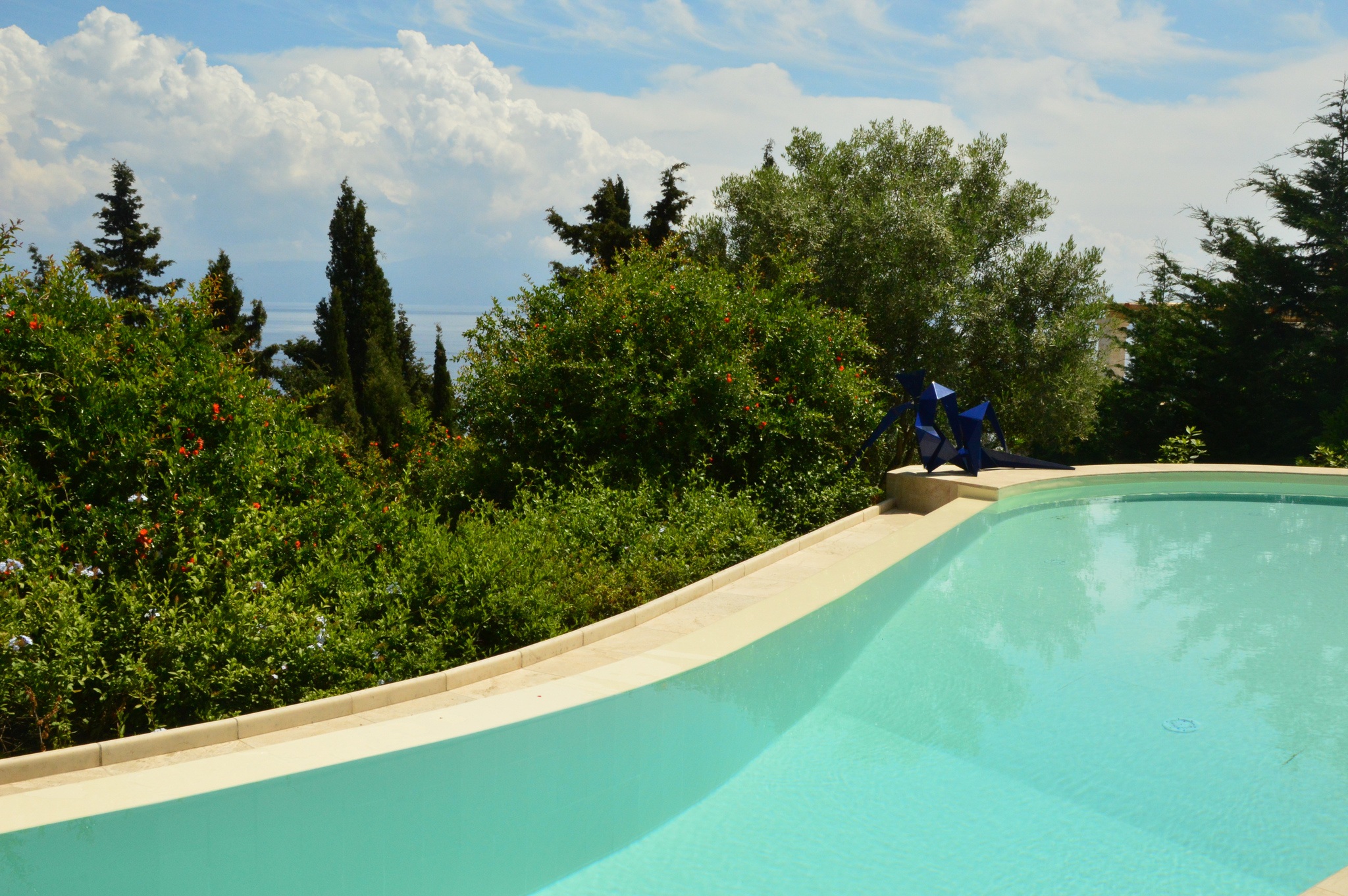 How to get to Paxos
The nearest airport for Paxos is Corfu. Corfu is a busy airport with lots of flight options – particularly if you are flying to and from London. Many of the cheap airlines fly to Corfu as does British Airways.
Direct flights from London to Paxos take just over 3 hours. And there is a 2 hour time difference between the UK and Greece.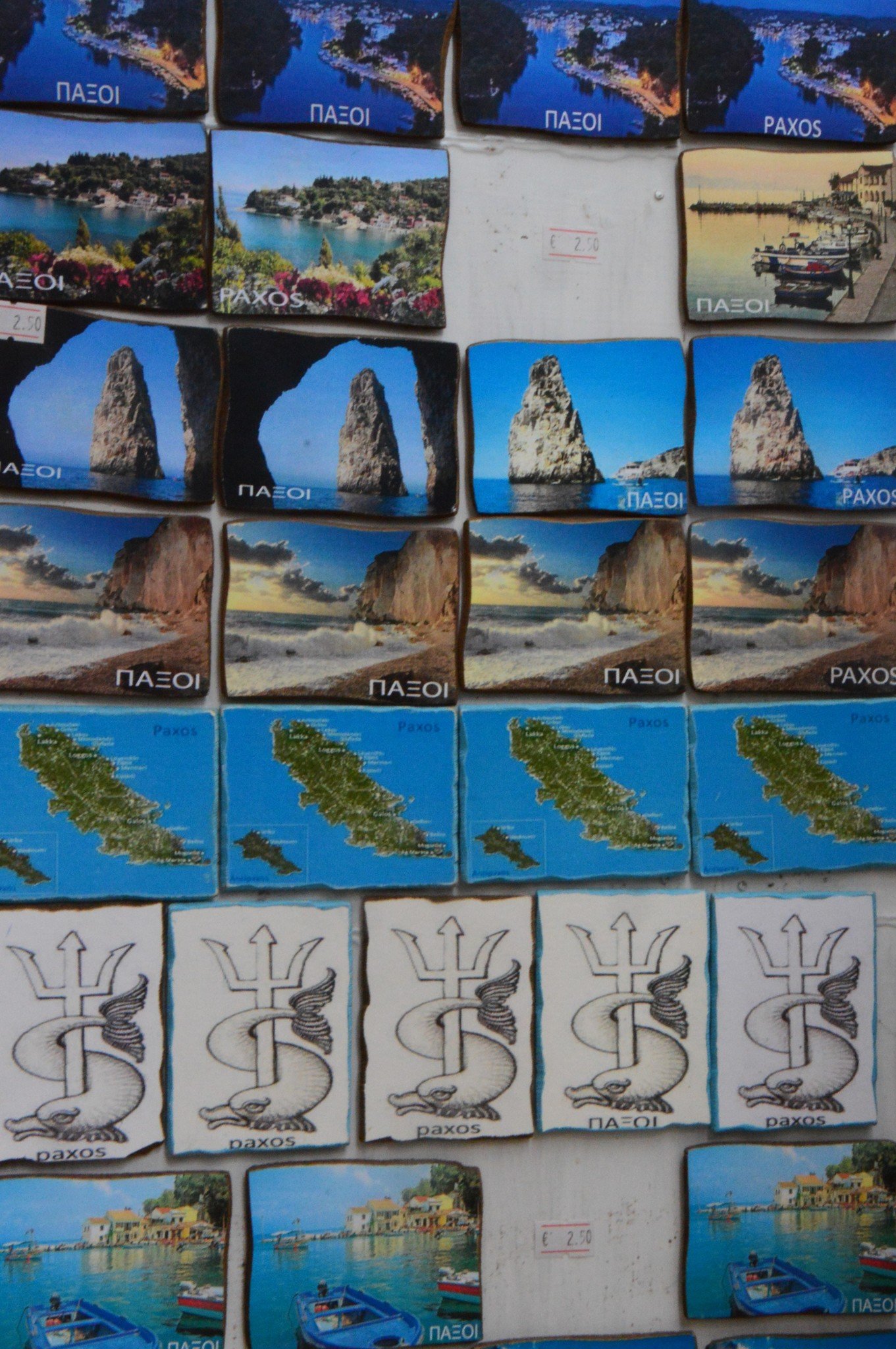 Corfu to Paxos
Corfu Port is a 10-minute taxi ride from Corfu Airport. Corfu Airport is small so you will most likely move through it quite quickly. There were lots of taxis available outside the airport.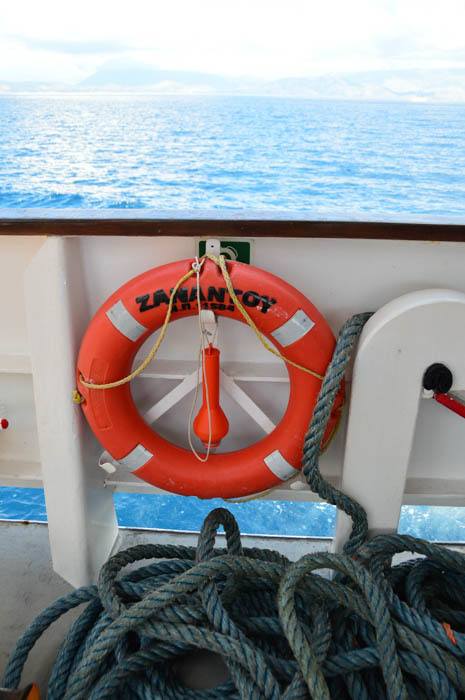 Once you arrive at Corfu port it is usually necessary to pick up your actual physical ticket at the port office and then join everyone else at Café Sette Venti which is attached to the waiting area.
You can virtually see the ferries arriving from your table. And I quite enjoyed my calamari lunch at Sette Venti. Plus the cafe has power points for charging and wifi.
The ferries from Corfu to Paxos are a mix. My research on the duration of the Corfu to Paxos ferry said 95 minutes on average. My ferry from Corfu to Paxos was meant to be the hydrofoil but that was changed last minute and delayed 30 minutes.
The journey from Corfu to Paxos then took 2 1/12 hours due to choppy seas.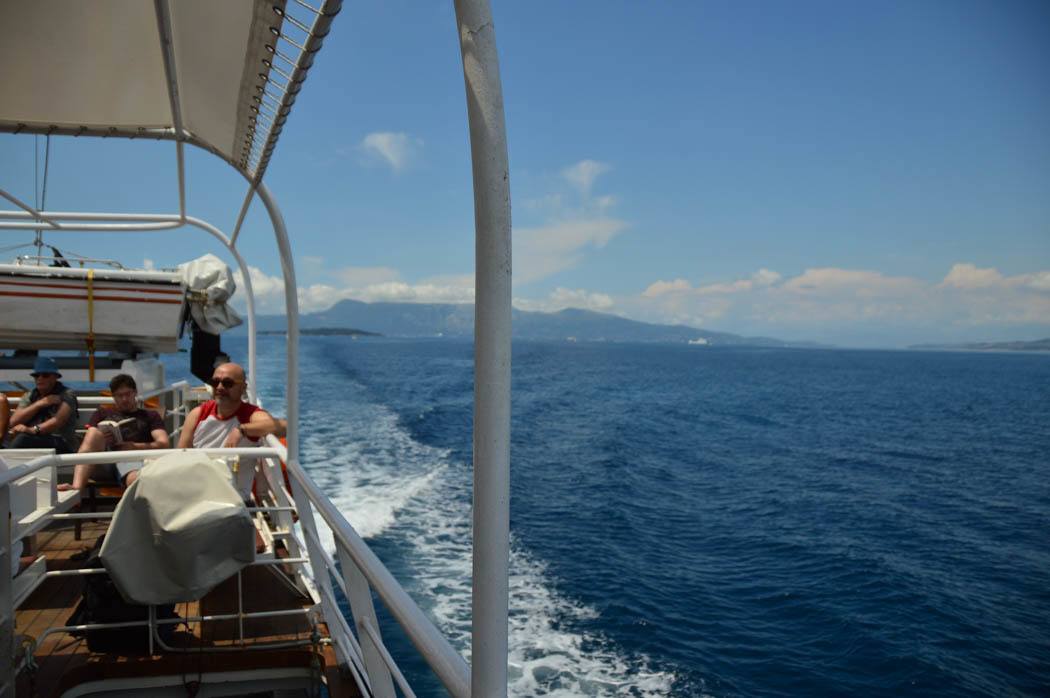 On the way back from Paxos to Corfu, we had the 8 am hydrofoil which took nearly 2 hours. The seas were smoother seas but it still took a while.
My top tip is to allow lots of buffer times when it comes to the Paxos ferry.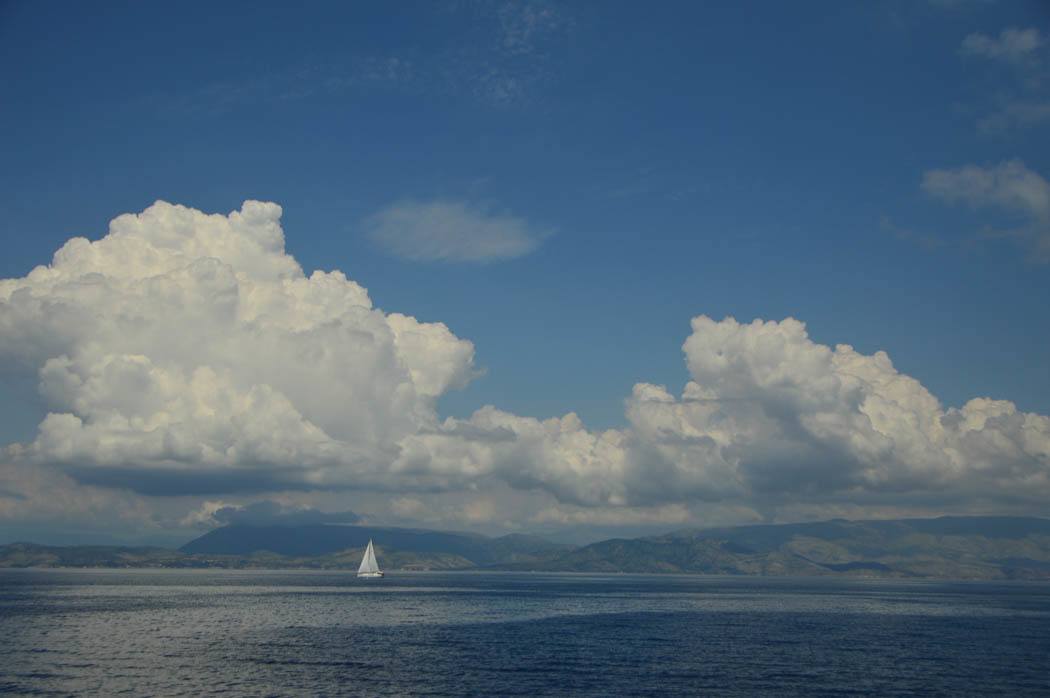 Travel Tip – on the way back from Paxos to Corfu Ferry port it was difficult to get a taxi. There were literally none around when the boat pulled in. I got someone at the ferry port to help me as I had quite a short amount of time before my flight.
I now always ask my taxi from the airport to the ferry station to give me their card so I can text/email a day before and see if I can book them in.
⇒ If you're looking to visit a couple of different types of Greek Islands don't miss my post on How to Get From Santorini to Ios – and whether you should stay in Santorini plus where to watch the sunset on Santorini and 7 fantastic wineries on Santorini.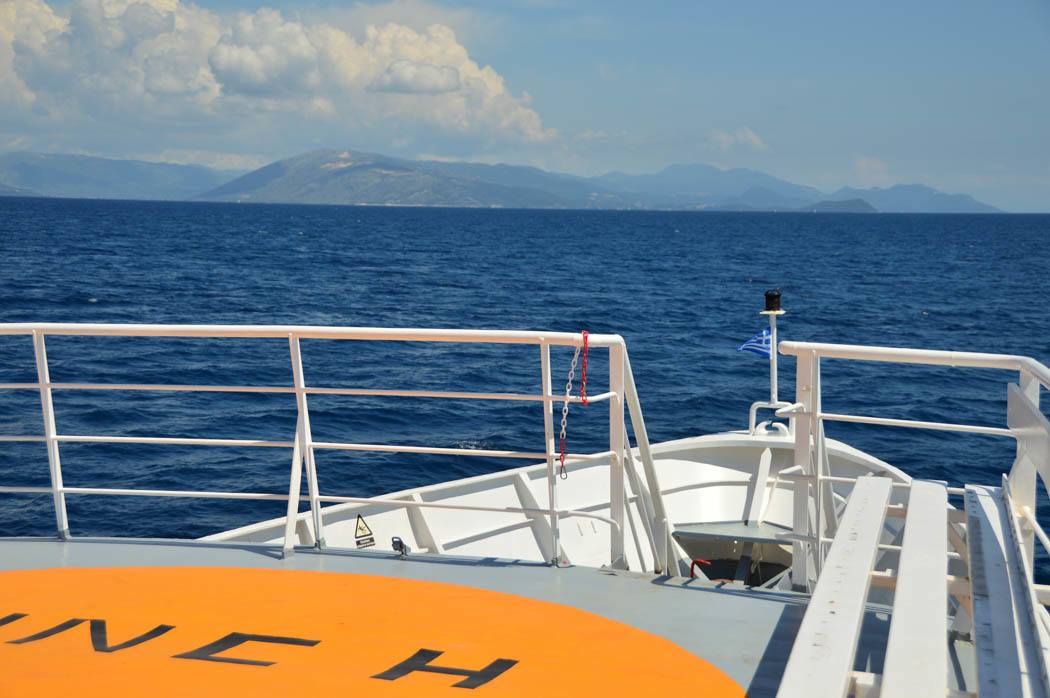 How to Get Around Paxos
The best way to get around Paxos is to hire a car. There are buses which link the three main towns together but they only run about 5 times a day. There are some taxis on Paxos but not many.
⇒ Planning a trip to Turkey? Read my Istanbul 3 Day Itinerary, Gallipoli tours from Istanbul, 7 Day Turkey Itinerary and 3 Day Cappadocia Itinerary.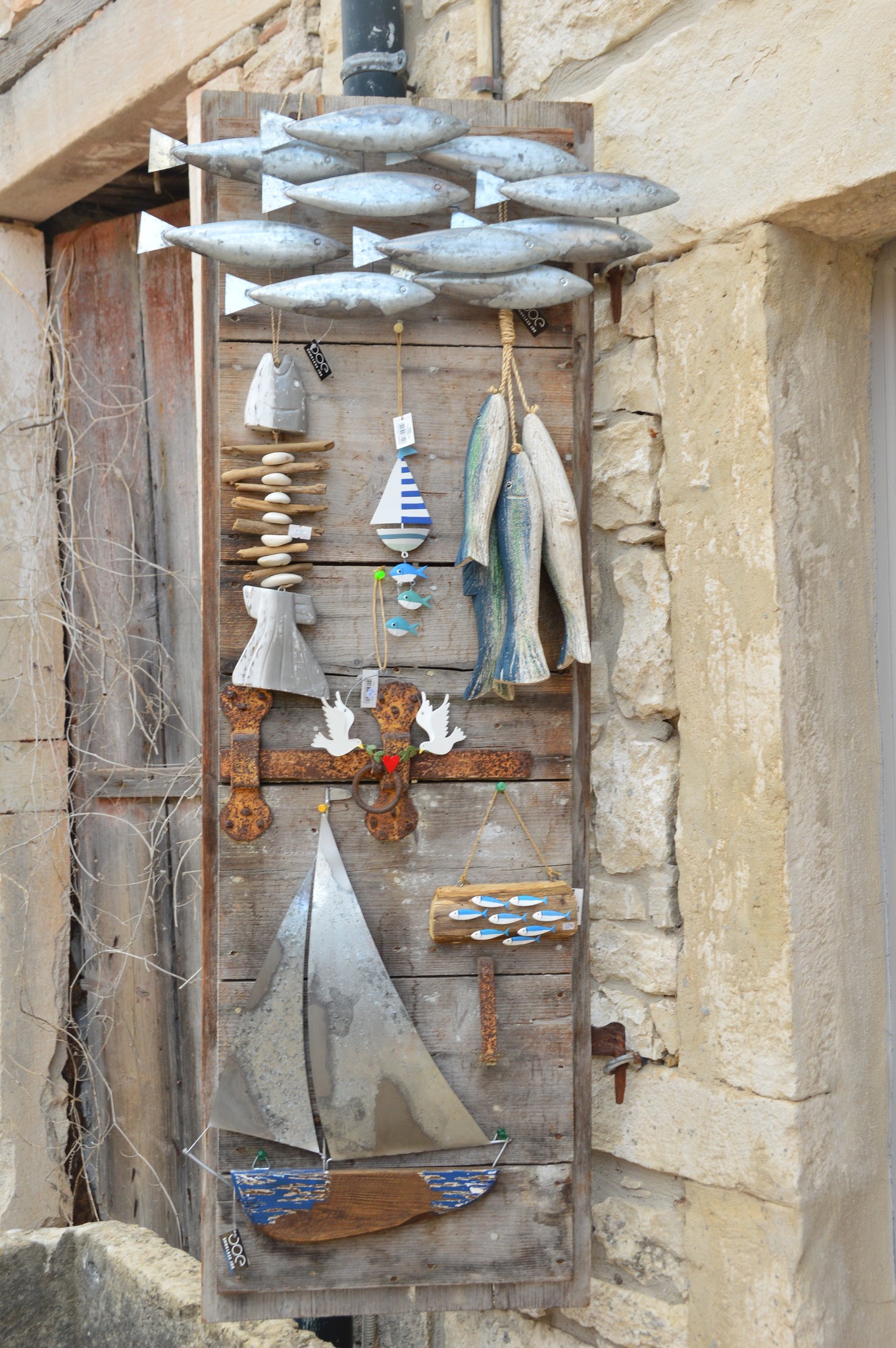 It is also possible to rent scooters and mopeds but the roads can be rough so a car is usually the best bet. Paxos is a paradise for walkers. If that sounds like you then check out the Bleasdale Walking map of Paxos.
Who Paid for What in this Post
My flights and ferry tickets were covered by the owner of the amazing Villa Glaros – and I didn't pay to stay at this stunning villa. There was an expenses budget but let's face it I didn't spend much of my own money during my trip to Corfu.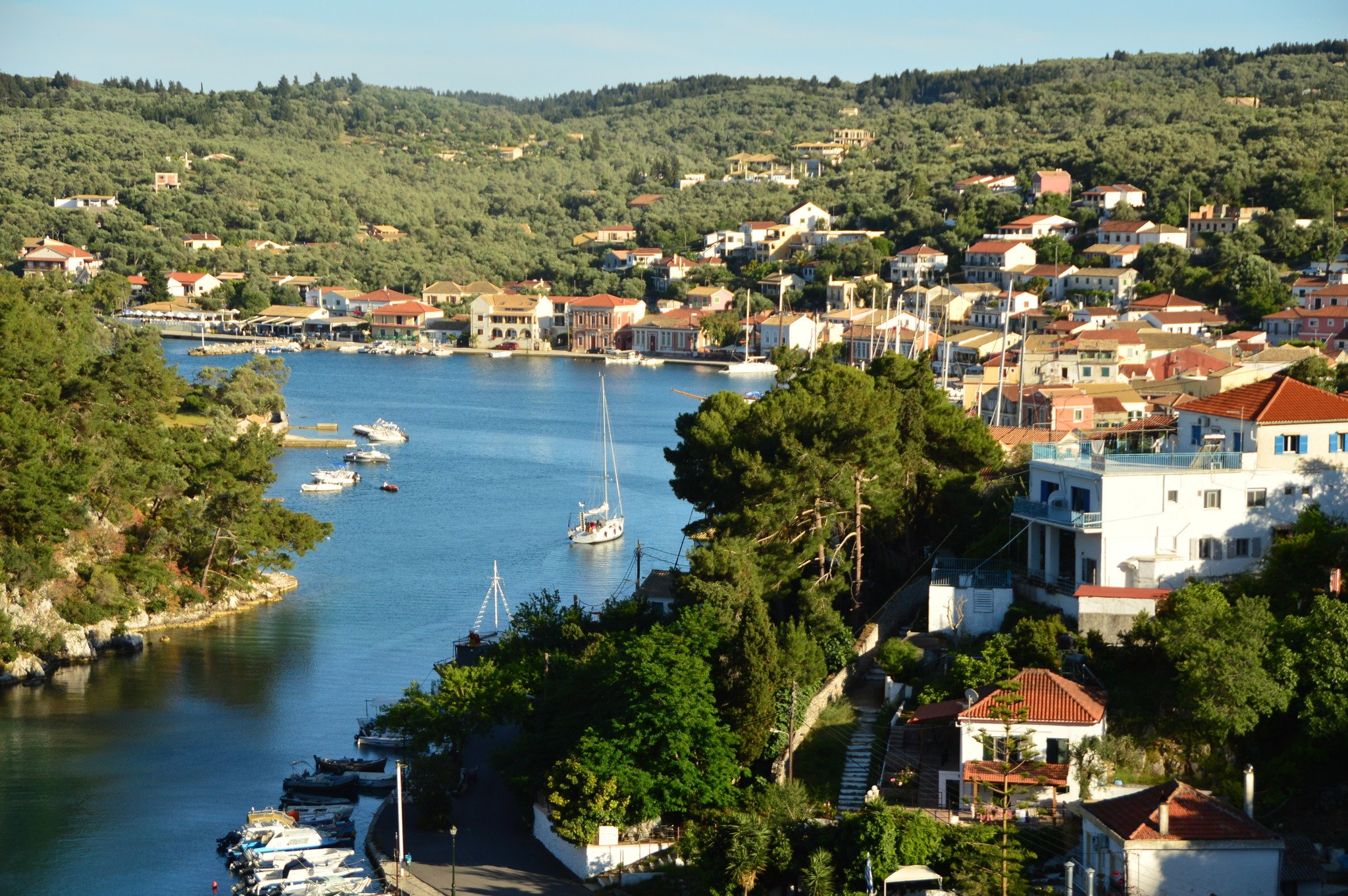 This post contains affiliate links. That means if you click through and make a purchase I will most likely receive a small commission. Just wanted to make sure you were aware of this.
READ NEXT: THE 3 BEST PAXOS BEACHES
Like this post? Why Not Pin It?