Greece is an incredibly beautiful country in the Mediterranean. Surrounded by azure waters, this hot country is the perfect vacation destination for those who dream of lazing on the beach between dips in the balmy ocean.
Greece is also a historical and cultural land that can charm even the most jaded traveller. The museums are some of the most incredible in the world. You don't even need to go indoors to experience the culture and history. You can simply stroll through the cobblestone streets.
So Greece is able to suit any kind of traveller. All you need to do is figure out what kind of amazing vacation it is that you're after, and Greece will fit the bill. And it has its famous Greek Islands like Paxos and Ios.
Unlike other hot and humid countries, it gets cold in the winter. So if you're averse to the heat, simply head over in the winter months.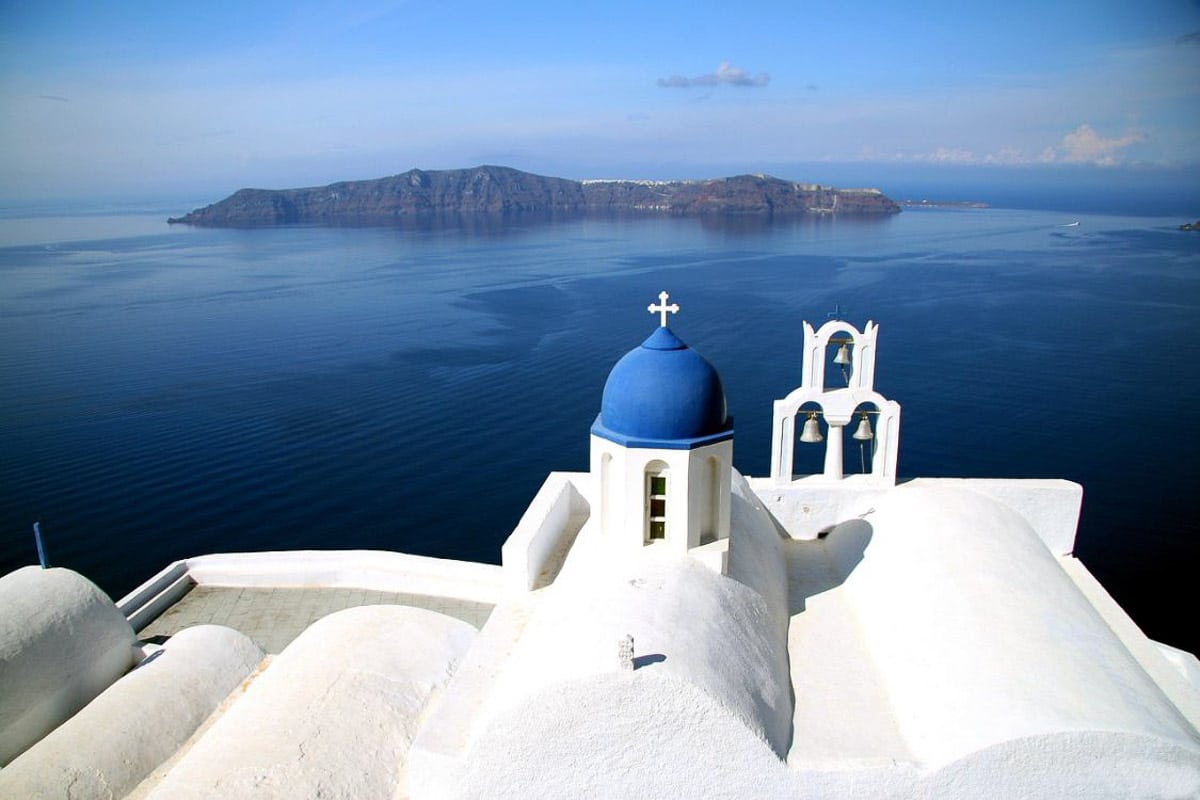 10 Days in Greece Itinerary: The Seasons and What to Pack
When preparing for Greece, the contents of your suitcase will depend largely on the season you're travelling in.
Some things you should be sure to pack, no matter the season, include a camera and good walking shoes. Since there is so much to explore in Greece, you want to be comfortable while doing it. And you definitely want to capture it all.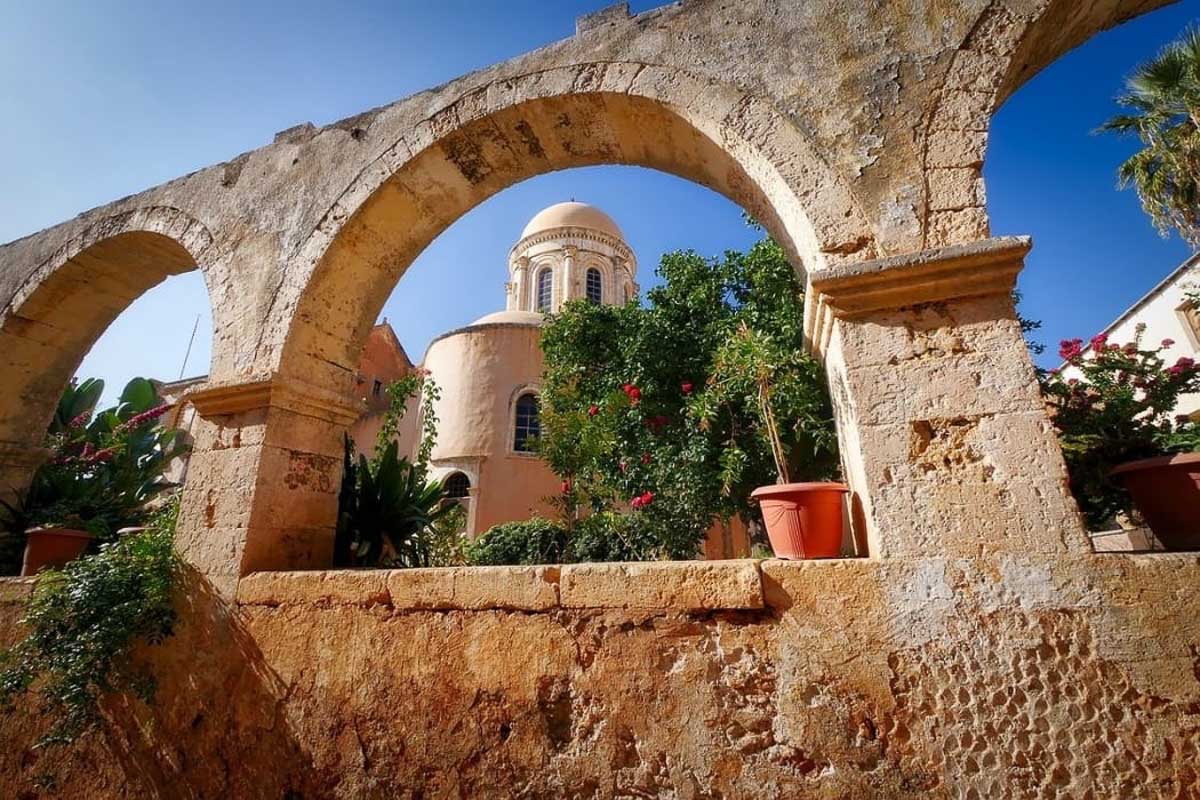 Summer Months in Greece
From late June to early September Greece tends to sizzle. If you travel to Greece in summer, be sure to pack in plenty of light sundresses, shorts and tops. And a swimsuit of course!
A light scarf can be really helpful to keep the sun off your chest, and a hat goes a long way. Sandals and plenty of sunscreen are also highly recommended for this season. You won't need anything too warm, as even the evenings are balmy.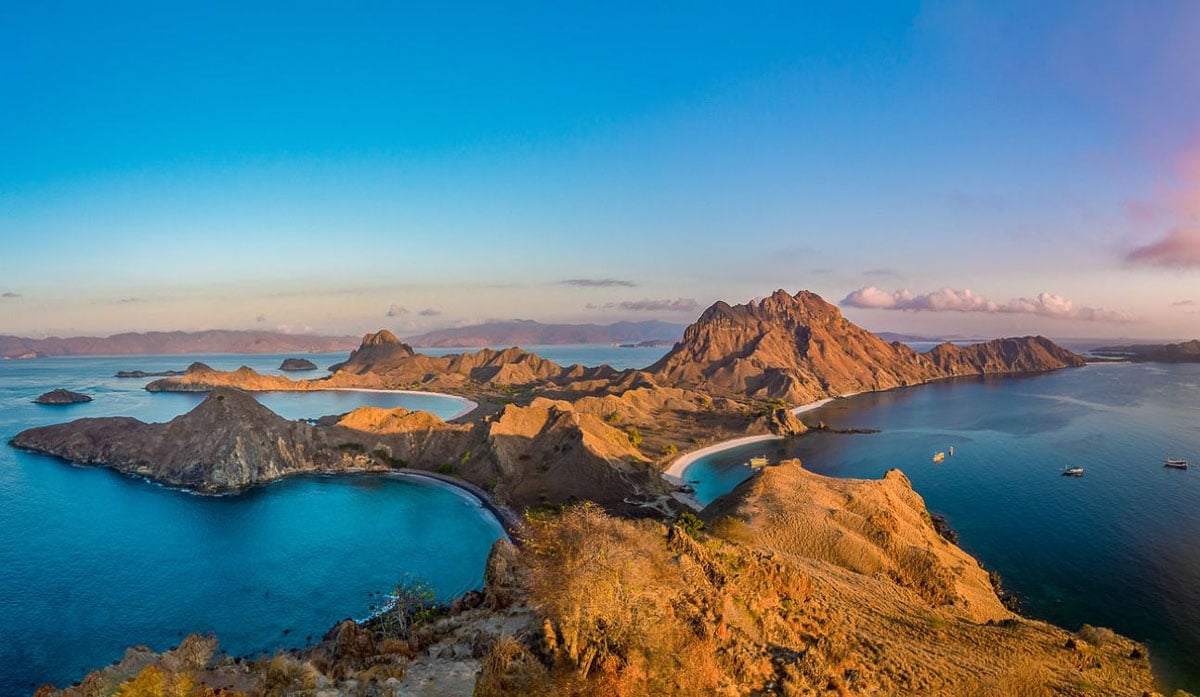 Autumn in Greece
Mid-September to November is the cooling down months of Greece. This is a wonderful time to visit if you're wanting to explore the countryside. The colours are incredible, as everything turns different hues of red, orange and purple.
It's also a little cooler, so you don't have to worry about overheating as you trek through the country. During these months, think of light layers that you can increase during the mornings and evenings. The days are still quite warm, and you'll certainly never freeze.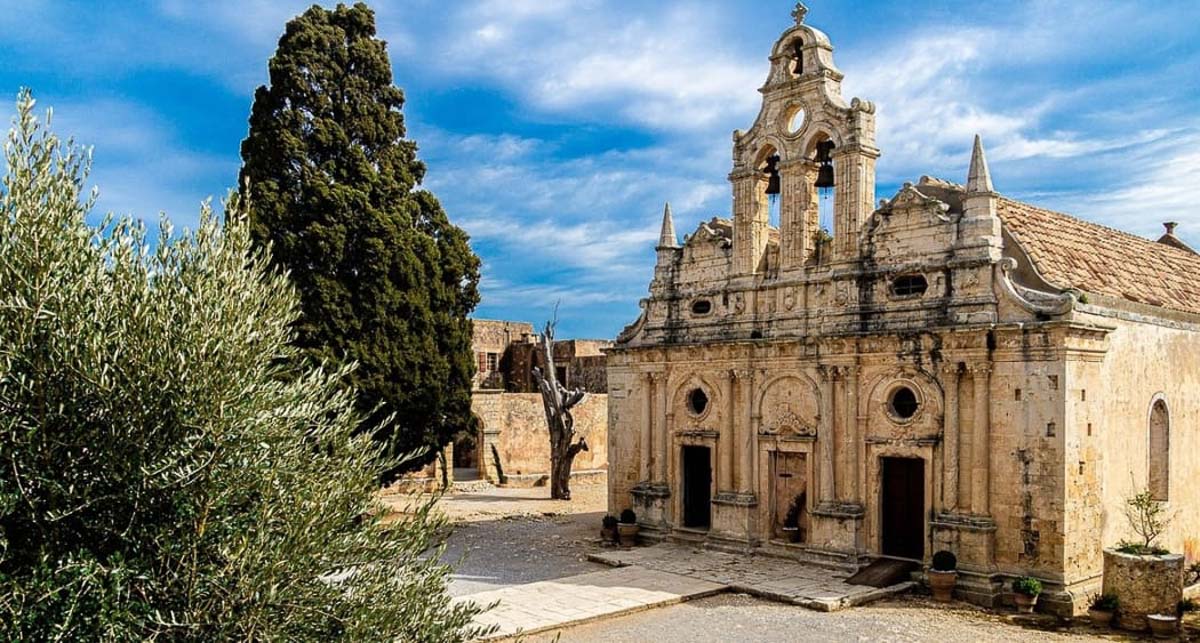 Greece in Winter
December through to March are the coolest months. But fortunately, since it's located in the Meditteranean, the temperatures never get too frigid. For this reason, Greece is a very popular vacation destination for other Europeans, even in the depths of winter.
This is also the rainy season here, so when you pack, be sure to include a waterproof jacket to keep you dry. If you get frizz when it rains, pack in a travel hairdryer. A good pair of boots will also be very handy, and jeans and long-sleeved tops.
Spring in Greece
Spring is a beautiful and popular season in Greece, as the days begin to lengthen and grow warmer. Flowers pop up across the country, and the trees grow their leaves back. All in all, April to early June are very pretty months to visit in.
However, if you're wanting to spend a lot of time at the beach, avoid early spring, as it won't yet be warm enough. When packing, be ready for anything. Shorts and long jeans, strappy tops and warm jerseys. Maybe even a swimsuit, if you want to brave a chilly ocean.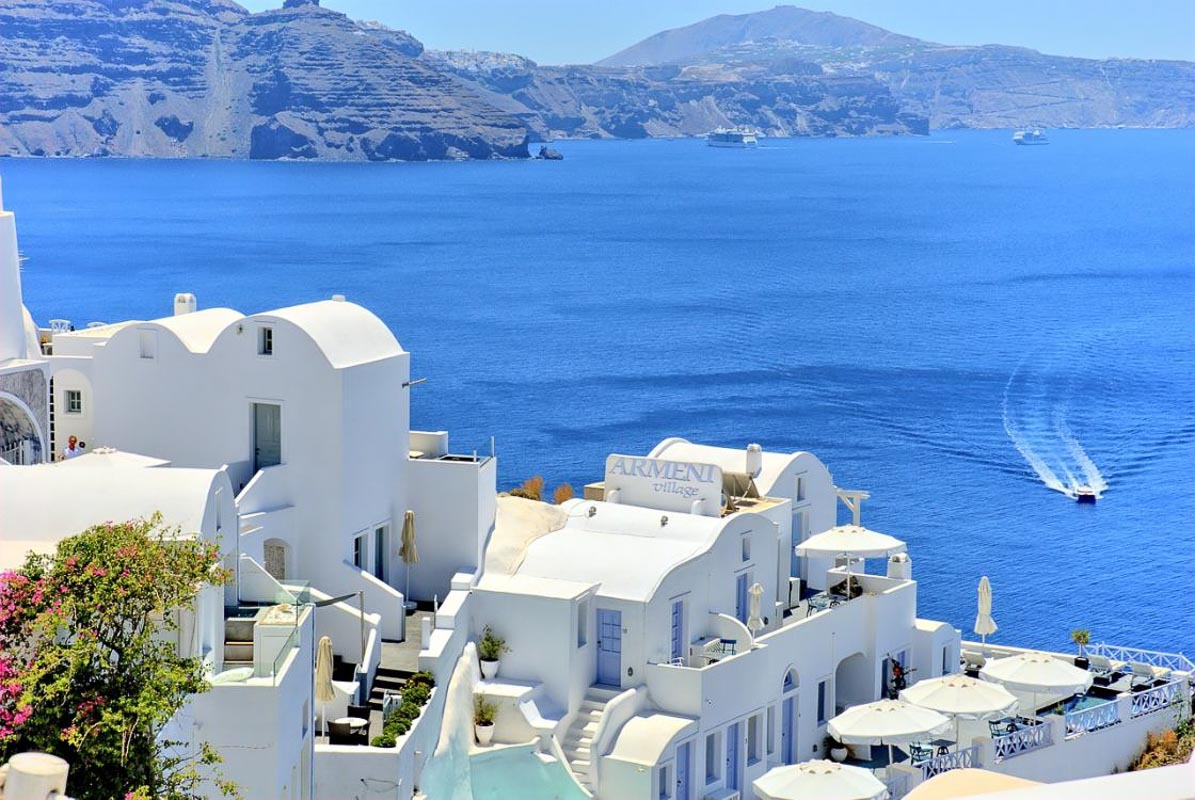 ⇒ Check out some of my other posts on Greece. Read all about Paxos Greece as well as the best Paxos restaurants and Paxos beaches. Or find out how to get from Santorini to Ios, the best things to do in Ios and a complete guide to Mylopotas Beach.
How to Get to Greece
The 2 largest airports in Greece are in Athens and Thessaloniki. This itinerary starts in Athens and ends in Thessaloniki so you can experience both airports.
For most of this itinerary you will be able to explore on foot or using some local transport like buses or taxis. If you are keen to explore more in the islands it may be a good idea to hire a car.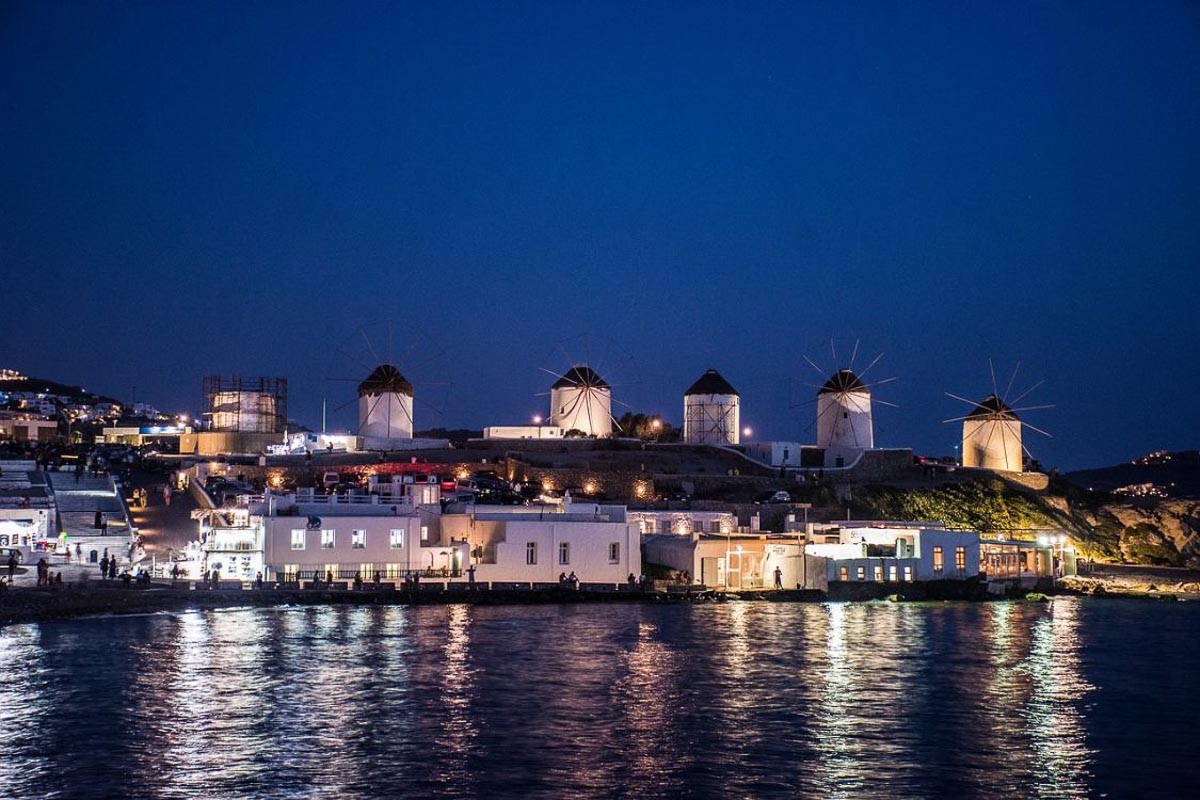 Greece Travel Itinerary
In order to make the most of your trip to Greece, it's good to have an outline of what you want to get up to. That way you won't miss any of the sights you're wanting to see, and you'll be able to start picturing yourself there right this minute.
However, since making a detailed 10-day itinerary for your trip to Greece can really drain the fun out of holiday planning, here's a suggested plan for you to work from.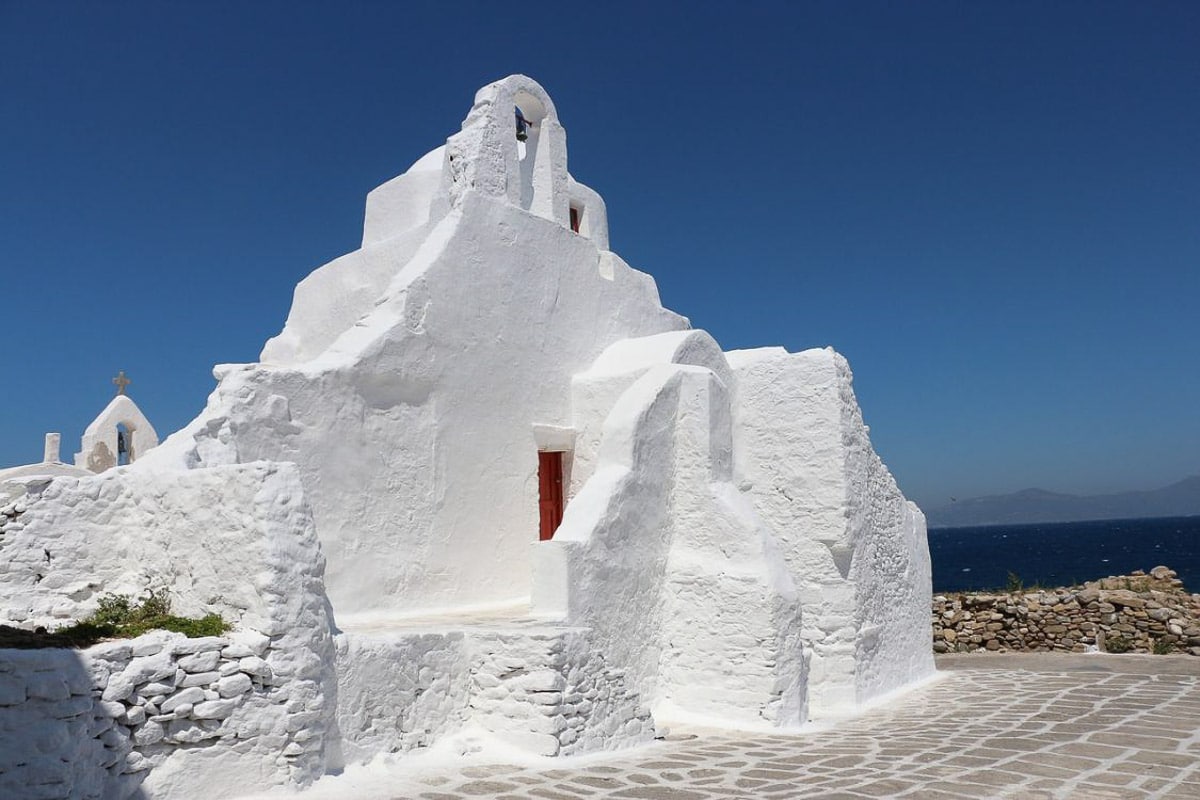 ⇒ Here are some of the best places in the world to watch the sunrise and fall: 10 Places to watch the Sunset in California, 7 Best Places To Watch Sedona Sunsets, 18 Spectacular Spots for the Best Sunsets in Seattle, 5 Stunning Santorini Sunsets, 8 Sunsets in Ibiza, 19 Spots to watch San Diego Sunsets, 11 Places to see the Venice Sunset, 17 Key West Sunsets Spots for Great Views, 15 Best Places to see San Francisco Sunsets, 6 Spots to Watch Sunrise in Paris, 21 Spots to see the Sunset Ottawa Style, 9 Best Places to see Maui Sunsets, 11 Places to see Sunset Edinburgh style, 18 Best Places to watch the Sunset in Melbourne, 11 Best Spots to watch the Sunset in Glasgow, 15 Places to see Sunsets in London and 9 Spots to watch the Sunrise in London.
Days 1 & 2 in Athens
Since it's easiest to fly into Athens, it's best to start your trip here. Athens is the site of many iconic ancient Greek monuments and temples.
This start to your vacation will be all about culture, history and beauty. And you'll have lots of energy to go out in the evening. Athens is known for its fun and vibrant nightlife, particularly in the summer.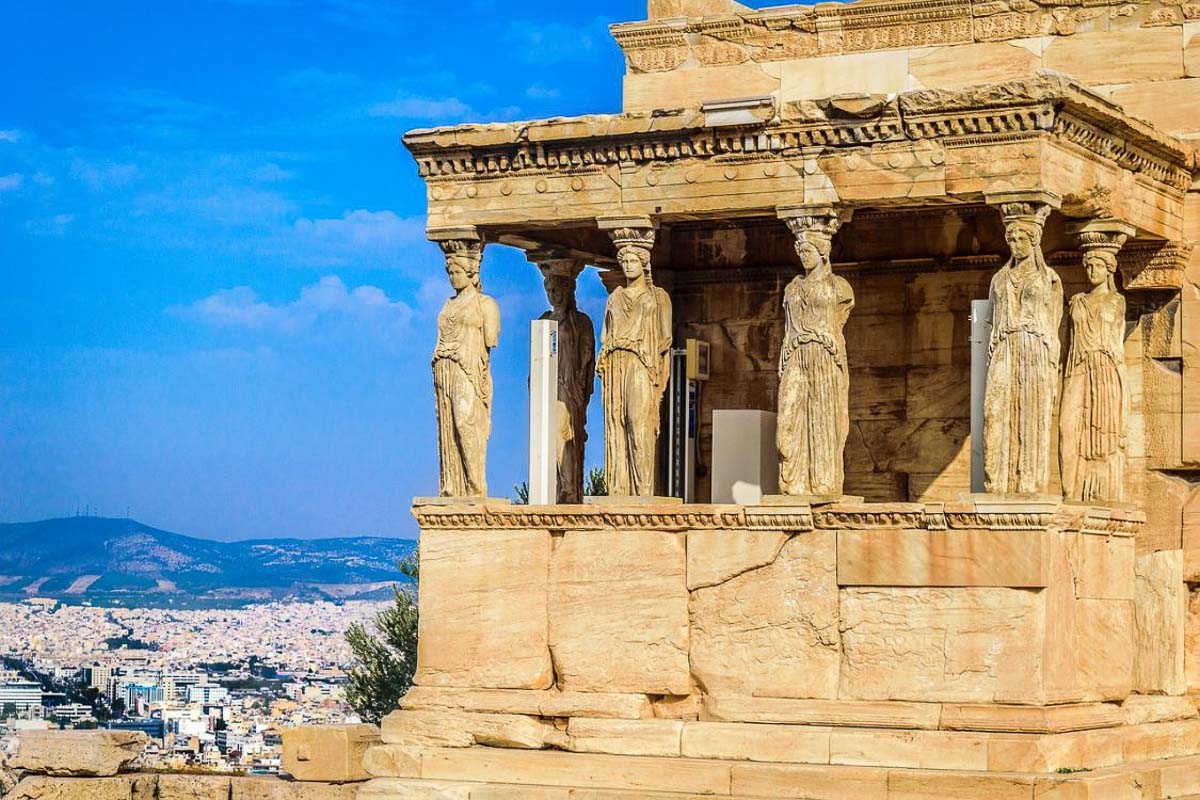 Day 1: Visit Acropolis of Athens
On your first morning in Greece, head over to the Acropolis of Athens. This 5th-century BC hilltop temple monument is certainly a sight to behold. Or more correctly, sights. There are a number of incredible things to be seen here, and you should be ready to spend the whole morning exploring this iconic spot.
The ancient citadel is situated on a rocky outcrop over the city of Athens. So the views are spectacular, and the sight of the acropolis is not marred by a view of the modern city below it.
⇒ Pre book your skip the line ticket for the Acropolis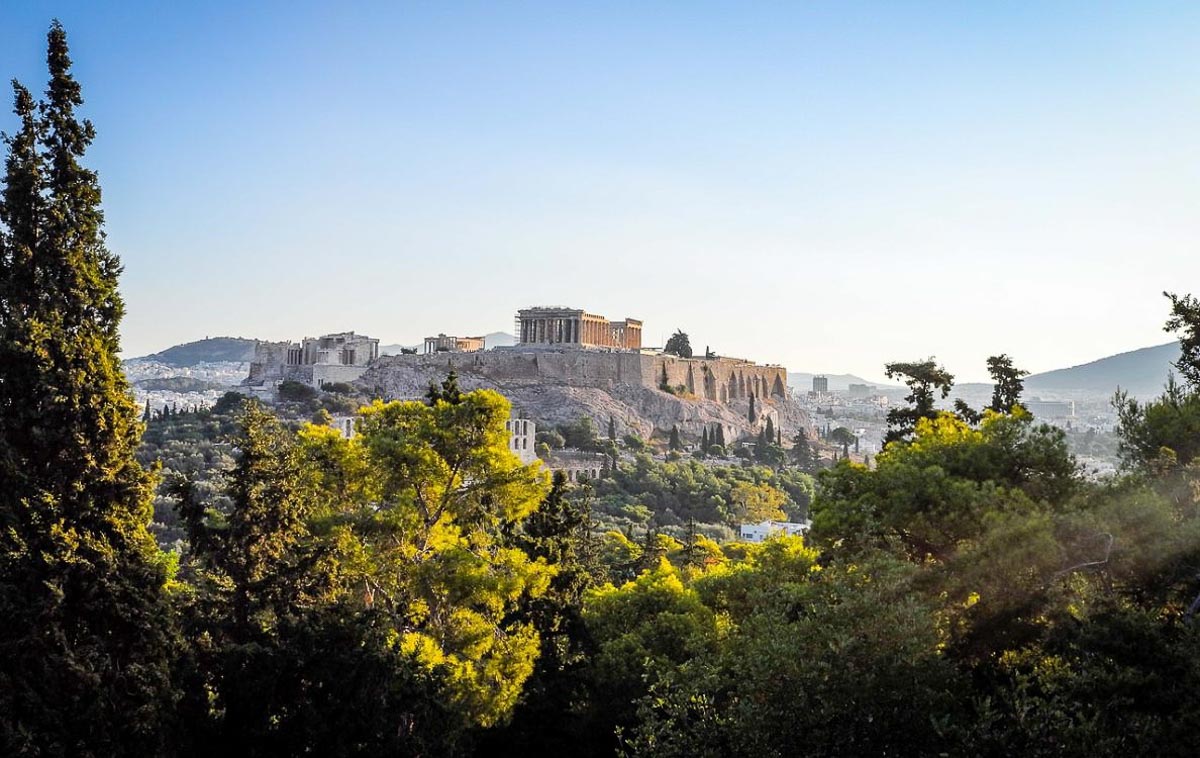 See the Parthenon
While at the Acropolis, visit the Parthenon, which is the most important remaining monument from classical Greece. It's also world-renowned, and you're sure to have heard of it many times over. Be sure to take a few photos!
Marvel at the Acropolis Museum
Just a 10-minute walk down the hill you will find the museum dedicated to the Acropolis. This is a great place to go to when you have the incredible architecture fresh in your imagination. Also, it's the perfect opportunity to find a little restaurant as you go.
⇒ Beat the Queue and pre-book your ticket for the Acropolis & Museum
Klepsidra Cafe is one of the best options in the area. Greek food is incredible, and you're sure to find the perfect thing to keep you energized as you explore the Acropolis Museum.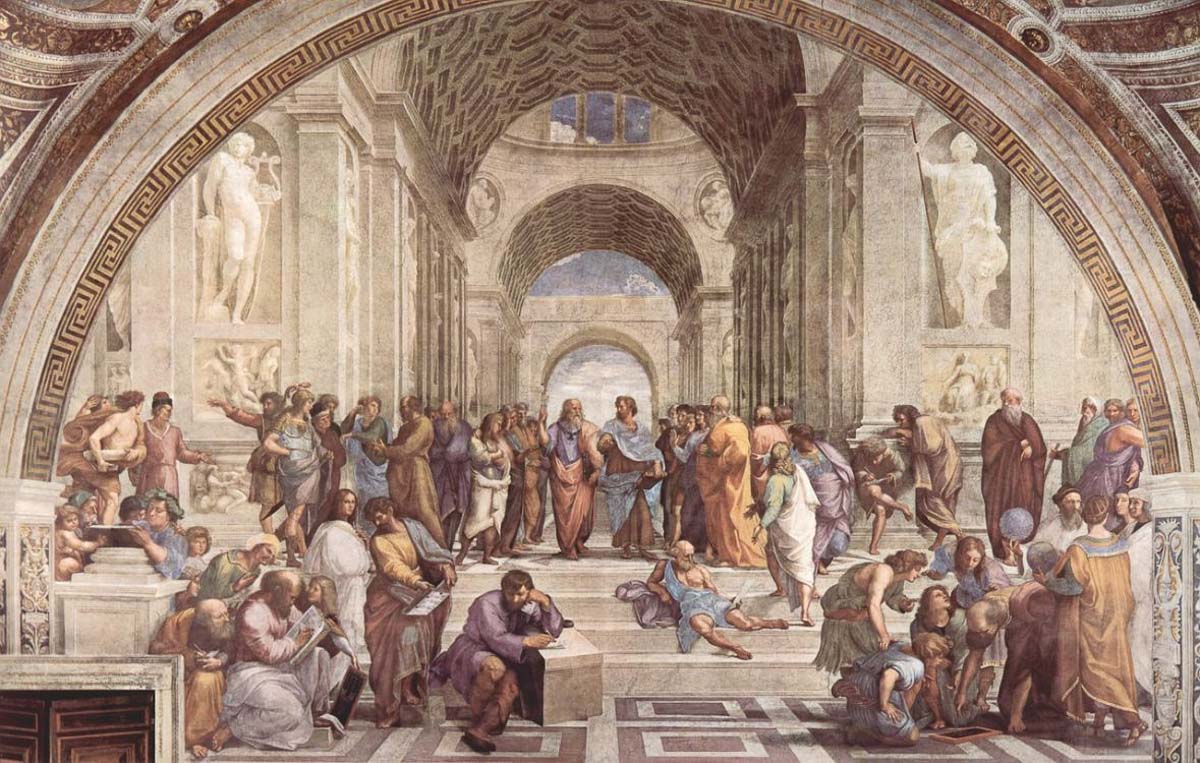 ⇒ Love Italy? Me too! You might enjoy reading about the Most Beautiful Cities in Italy, Most Famous Landmarks in Italy, Top Rome Monuments, Top Venice Landmarks, Bridges in Rome, Fountains in Rome, Venetian Palaces, How to Skip the Line at the Colosseum, Best Ski Resorts in Italy, Best Wineries in Montepulciano, Things to do in Rimini, Places to Visit in Puglia and Things to do in Sicily.
Day 2: Browse the National Archaeological Museum
On your second day in Athens, head to the National Archaeological Museum. This impressive place houses some of the most important artefacts from across Greece. It's considered one of the greatest museums on earth, so you should definitely take your time strolling through it.
For this reason, you'd be wise to dedicate the whole day to exploring its halls. It's certainly not a place that you want to rush through. But not to worry, there is a cafe for coffee breaks, as well as a restaurant that serves traditional Greek dishes.
Greece has some fantastic options when it comes to where to sleep. Here are some boutique hotel options in Athens but if you're looking to save a few dollars or are travelling on your own you might want to check out hostels in Greece.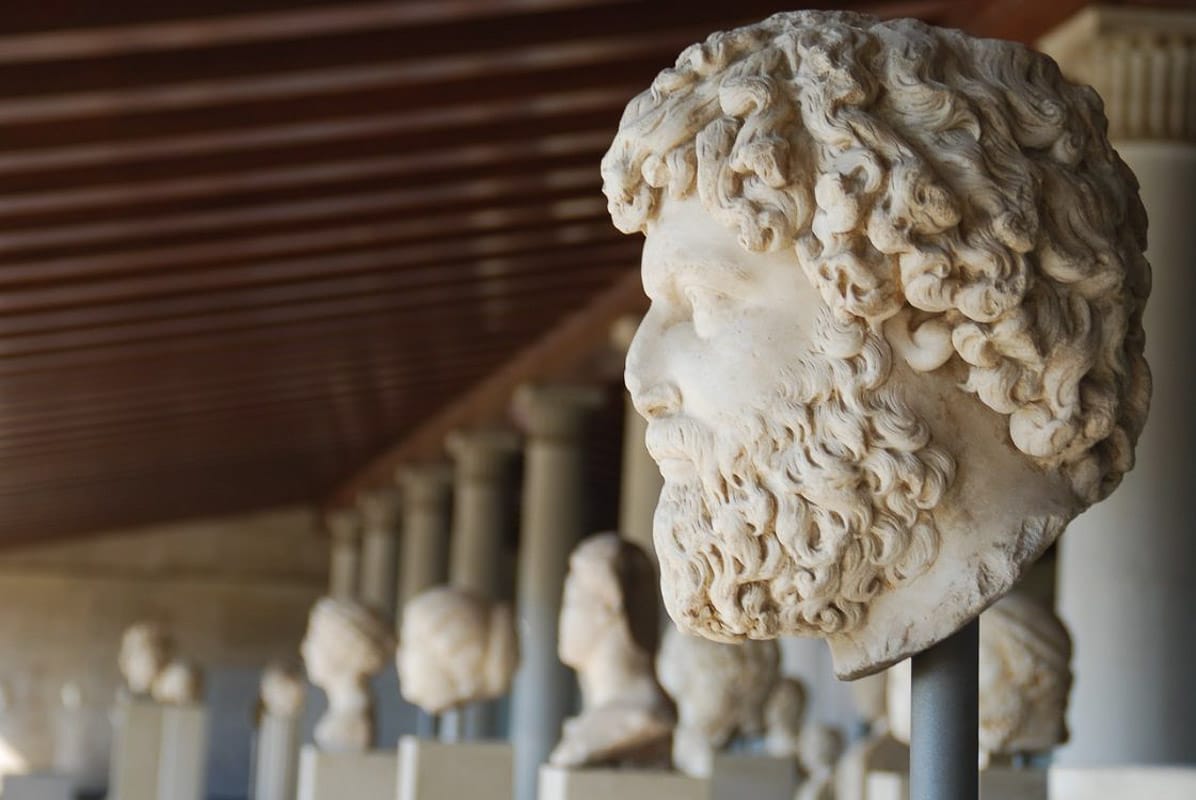 Boutique Hotels in Athens
Stay close to the Acropolis in the very stylish AthensWas boutique hotel. The AthensWas boutique hotel has fantastic views of the Acropolis (ask for a room on one of the higher floors) – particularly from the terrace – and it is in a fantastic neighborhood with loads of great restaurants and shops.
⇒ Read more Reviews on TripAdvisor ⇒ Book Now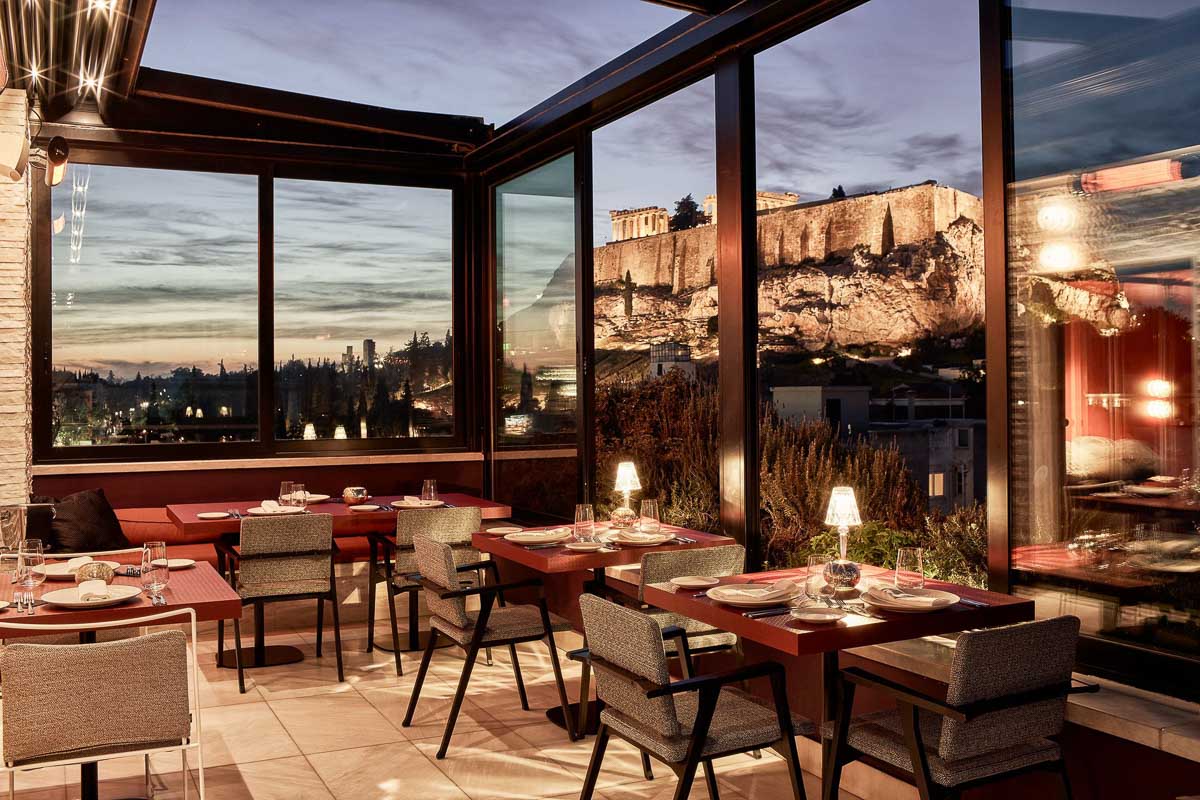 If you love fantastic interiors then check out the New Hotel. And this Athens boutique hotel has a spa complete with hammam, jacuzzi, and treatment room. Even the standard rooms are large at 20 to 23 square metres and they have a pillow menu.
⇒ Read more Reviews on TripAdvisor ⇒ Book Now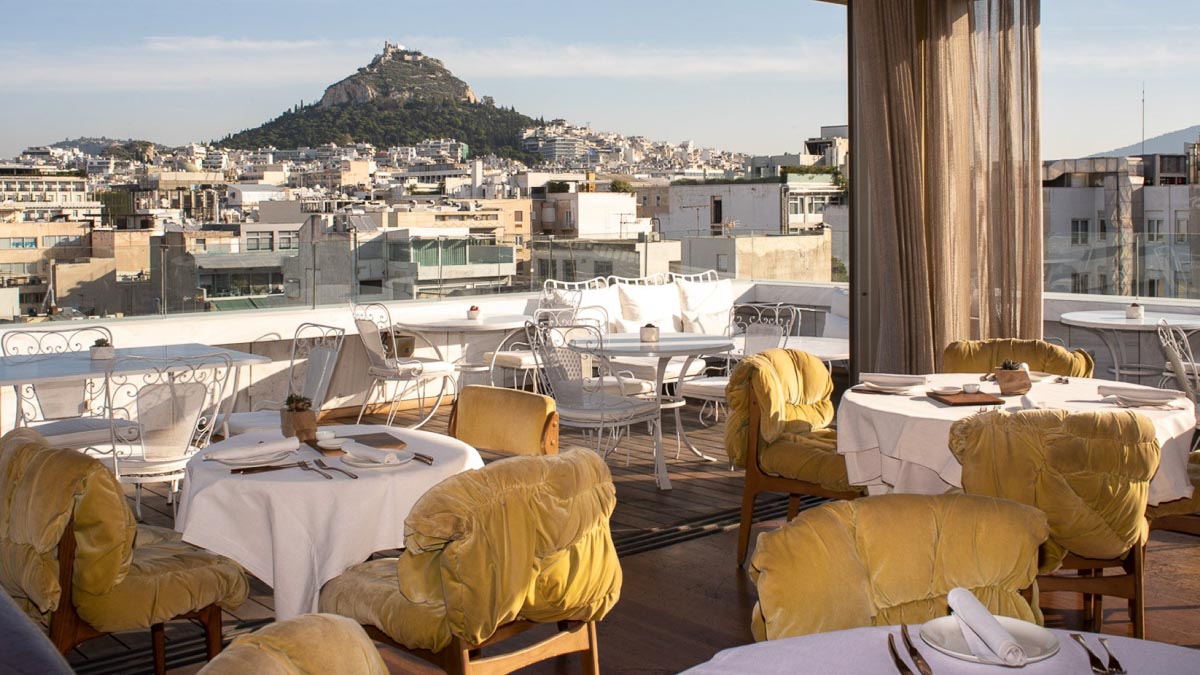 Days 3 & 4 in Santorini
Now it's time to head off to the Greek islands to get a little more sun, sand and beautiful sights. These stunning islands are world-renowned as a dreamy destination. Getting to Santorini is easy, so we'll start there.
Santorini is one of the most picturesque places in the world. The white buildings are set off perfectly by the deep blue Aegean sea below them.
While your days on this island can consist mainly of coffee shops, gelateria's, restaurants and bars (yes, the food and drink is that good), a little sightseeing can go a long way. Especially when it's coupled with some beautiful swimming and tanning opportunities.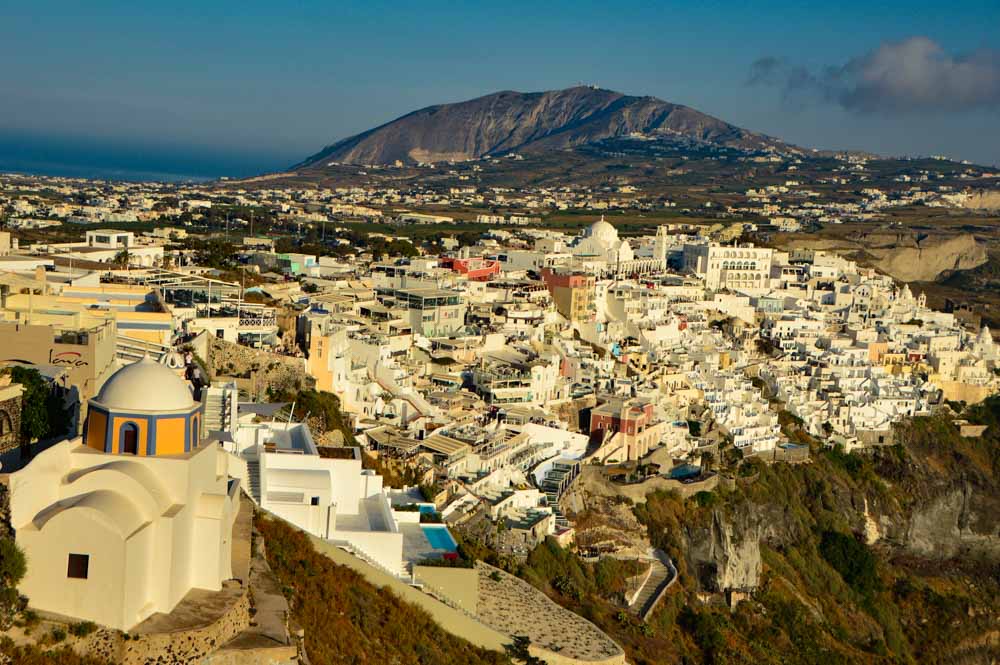 Day 3: Morning Adventure and Lunch at Paralia Vlychada
Paralia Vlichada is a relatively unknown volcanic sand beach on Santorini island. It is backed by cliffs, which makes it a sight like no other. You can rent a beach chair and umbrella and spend the whole day stretched out by the water.
If you want to add in a little adventure, try horse riding across the beach. You'll also be able to go from Vlychada to Eros beach and see even more beauty.
After a day on the beach, head to Meroula Restaurant for some fresh seafood, made in the Greek style. The best way to get to and from this beach is by taxi.
Day 4: Day of Exploring and a Sunset Cruise
Spend the day getting to know the city by foot. Meander down the winding lanes and pop into the cafes and shops that you come across. Sometimes not having a set path can expose the best parts of a new place.
In the afternoon, join a small-group luxury catamaran cruise. You'll get to see more of the island, swim in volcanic hot springs, and snorkel in the clear blue waters.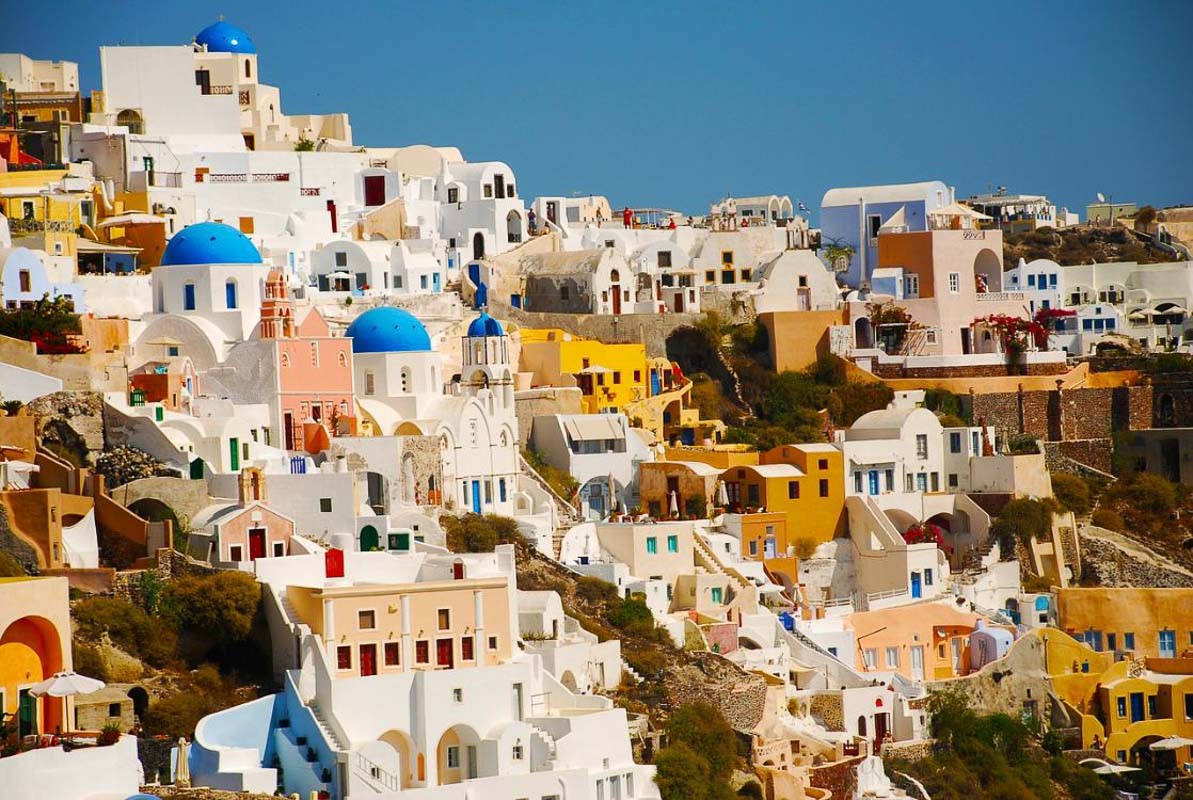 Image by ExPzPics on Pixabay
Boutique Hotels in Santorini
I stayed at the Anteliz Suites in Santorini and absolutely loved it. This charming Santorini boutique hotel is perched on the top of Fira. As such it has the most amazing views of the Santorini sunset. And a large deck area designed to help you to enjoy that view.
⇒ Read more reviews on TripAdvisor ⇒ Book Now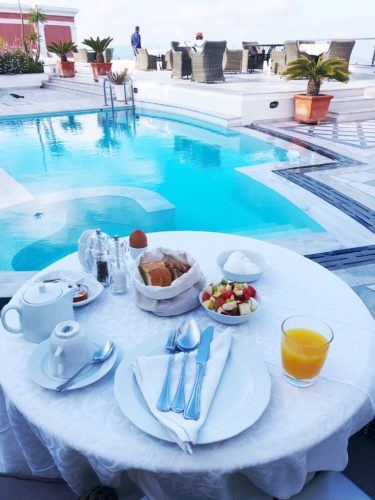 In Oia, Canaves Oia Hotel is the whitewashed Santorini hotel of your dreams. The hotel is cut into the old caves and has a minimalist design. Plus there is a gorgeous pool with a swim-up bar.
⇒ Read more Reviews on TripAdvisor ⇒ Book Now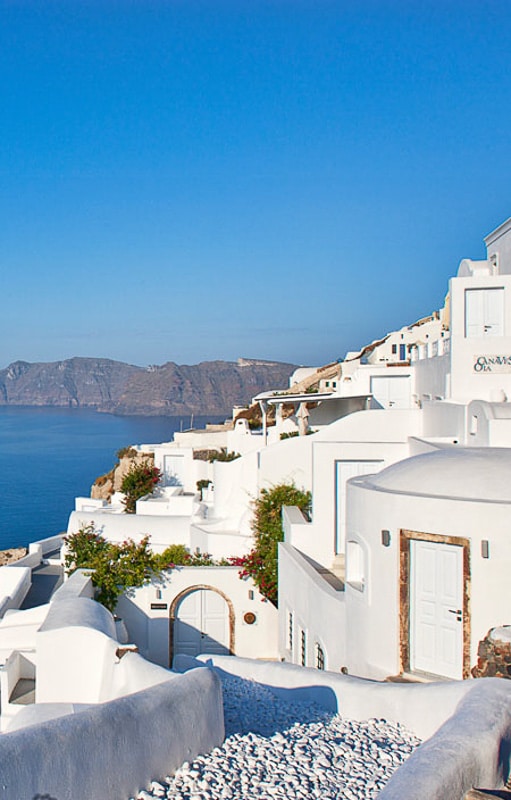 ⇒ Planning a trip to Turkey? Read my Istanbul 3 Day Itinerary, Gallipoli tours from Istanbul, 7 Day Turkey Itinerary and 3 Day Cappadocia Itinerary.
Days 5 & 6 in Mykonos
Next up is a few days in one of Europe's most fun summer party destinations. This is an island where you can sleep in late. There's no need to feel guilty about not making the most of your days, as it's your nights that will be getting the attention.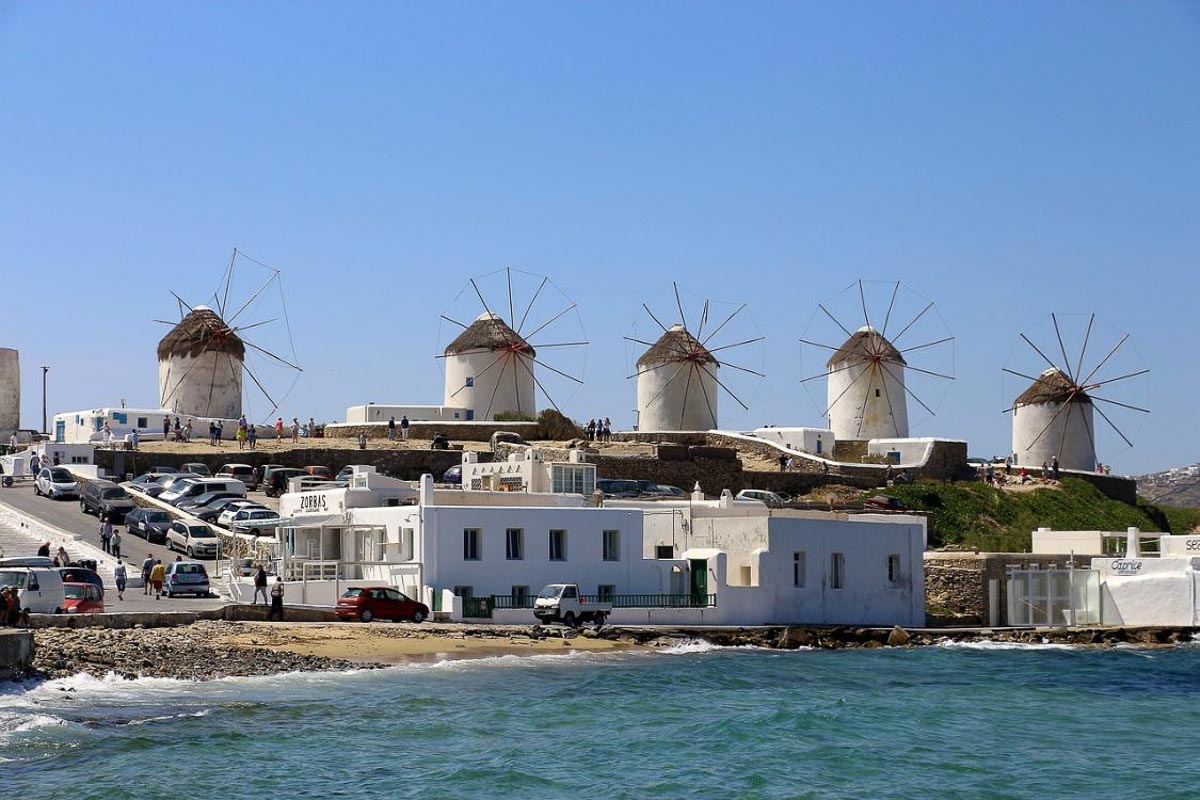 Image by Herbert Aust on Pixabay
Day 5: Take a Delos and Rhenia Islands Boat Trip
After you wake up late and have a lovely lazy morning, spend the afternoon exploring the nearby islands. It's a beautiful way to spend a day, especially since you can sip on unlimited drinks and start your Mykonos buzz, before watching the sun set over the island.
Next, head to Lola's Bar-Cafe to kick the night off with a delicious cocktail. The bar has a warm and welcoming atmosphere and if you go alone, you'll leave with friends.
⇒ Lanzarote is in Spain's Canary Islands. Read about the 14 Things to do on Lanzarote you must not miss and the Best Place to Stay in Lanzarote – and don't miss my post on 12 Beautiful Spain Famous Landmarks.
Day 6: Party at Paradise and Super Paradise Beach
These extremely popular beaches will have you really feeling the party spirit. They might not be your traditional idea of paradise, but they certainly do offer a great time.
During the day, enjoy basking on the beach. But it's during the night when things really heat up. Bars play loud music that carries across the sand, and massive clubs boast international DJs and almost unending hours.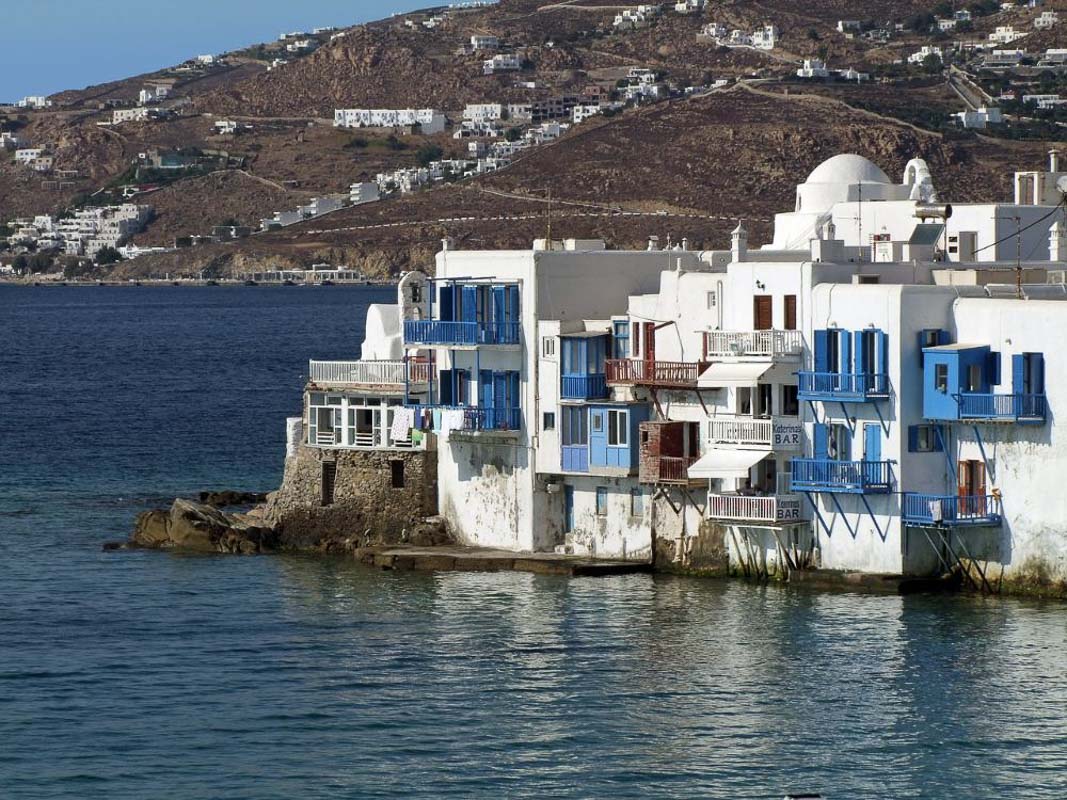 Image by Nicole Klesy on Pixabay
Boutique Hotels on Mykonos
Boheme Mykonos is carved into a mountain with views of the sea. Enjoying relaxing on the sundeck by the pool. They are right next to the bar and restaurant so you don't need to move to be fed and watered.
⇒ Read more Reviews on TripAdvisor ⇒ Book Now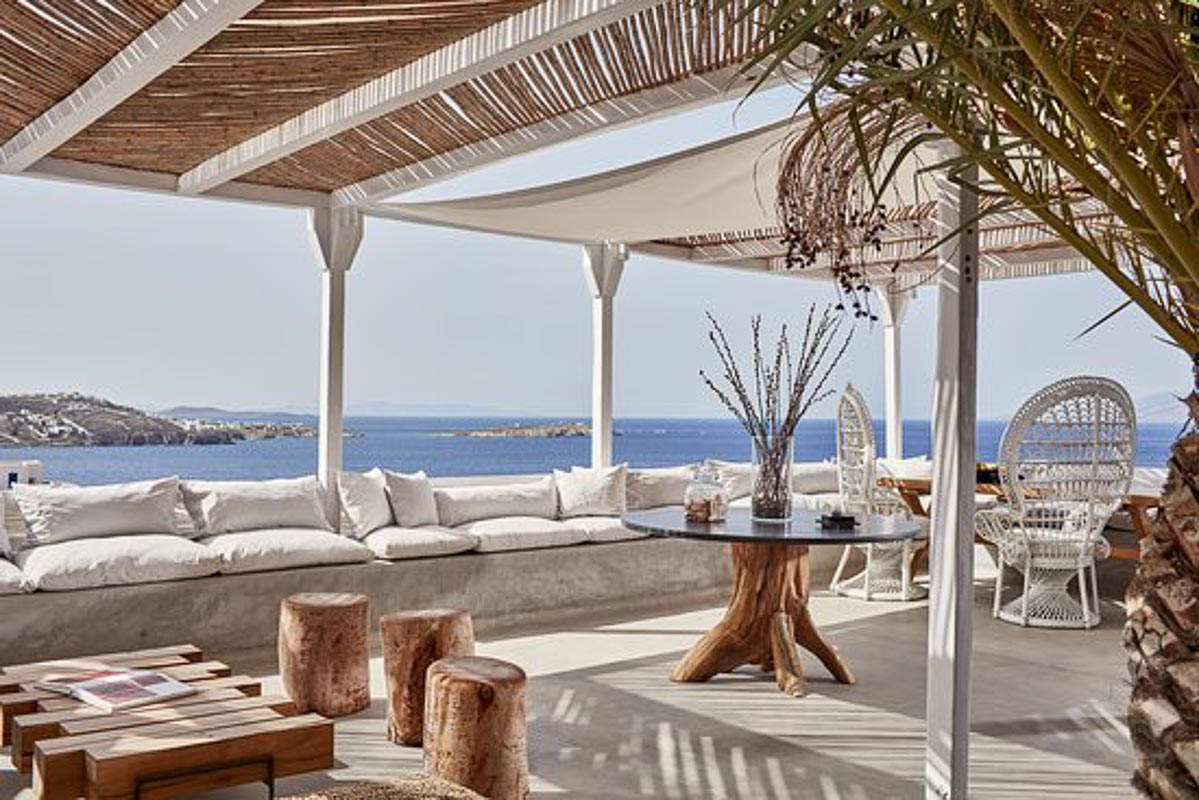 Rocabella Mykonos is slightly more upmarket and its rooms come with private terraces. The outdoor pool is lined by white rocks with lots of day beds. And there is a spa with an enticing range of treatments on offer.
⇒ Read more Reviews on TripAdvisor ⇒ Book Now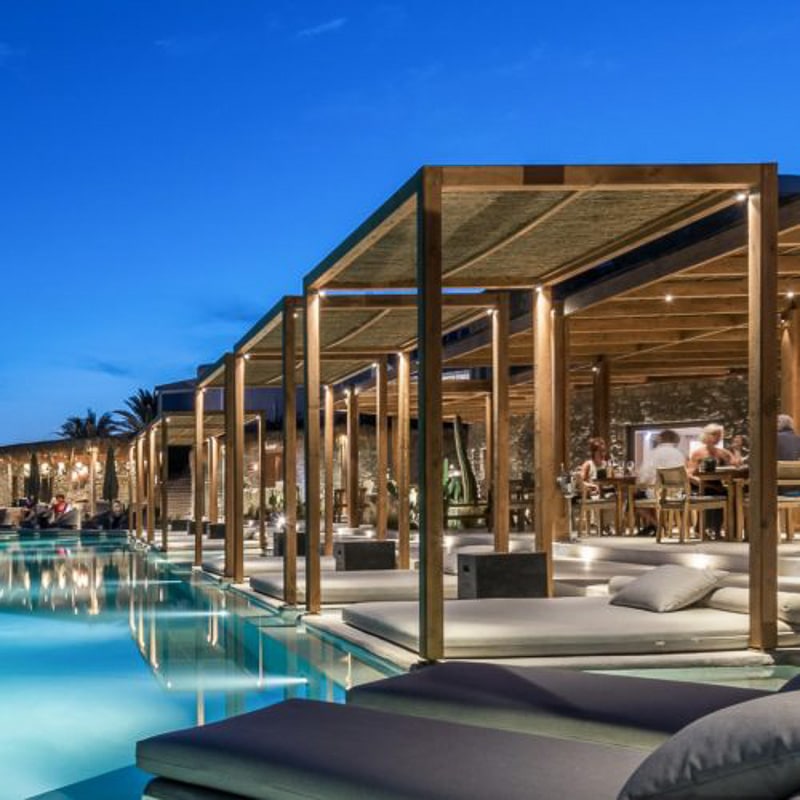 Days 7 & 8 in Crete
Once you're all partied out, take a flight to Crete for some more beach time and sightseeing. The best airport to fly into is in Chania, as it's also the best place to spend a few days.
Day 7: Stroll Along the Old Venetian Harbour
This 14th-century landmark is a lovely place to spend an easy morning. There are plenty of cafes and restaurants for you to explore Greek cuisine further. You can also pick up a few souvenirs for your loved ones back home.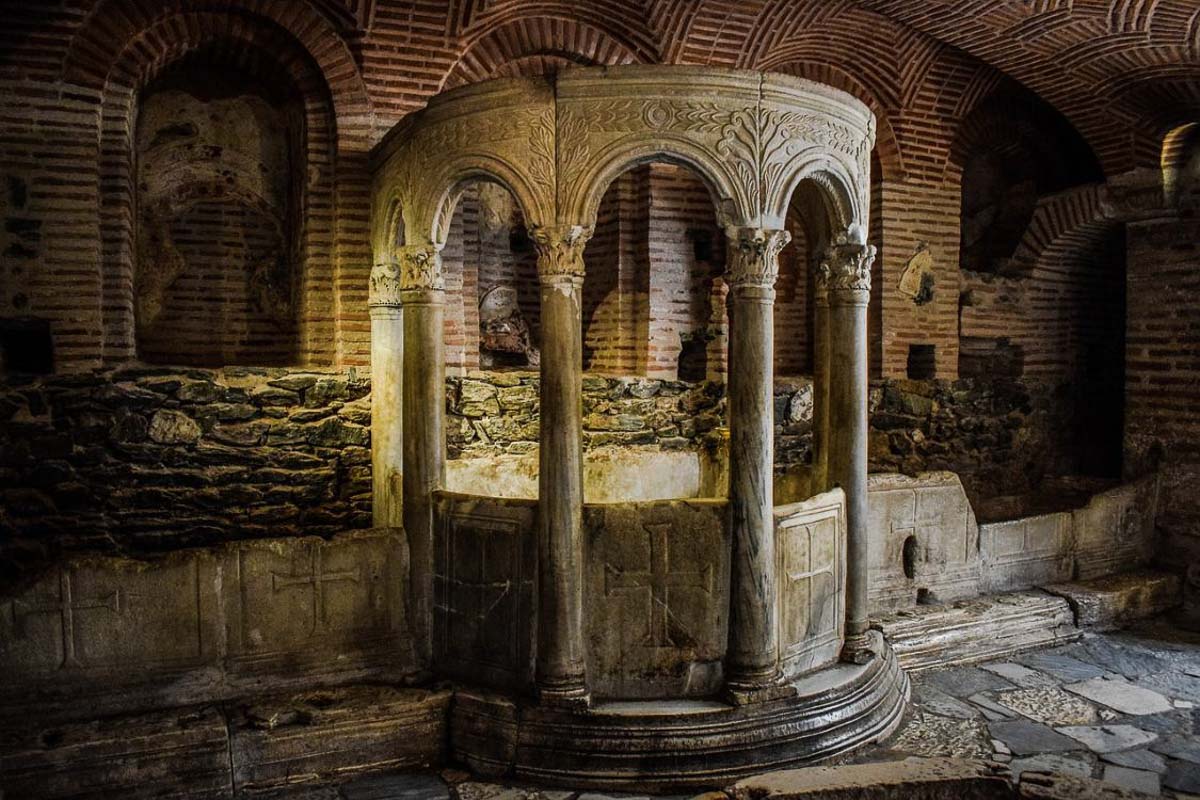 Image by Dimitris Vetsikas on Pixabay
Relax at Nea Chora Beach
Next, take a taxi to this popular beach, lined with bars and restaurants. The water is clear and warm, and you can rent out beach chairs and umbrellas if you want to spend a decent amount of time here.
To try some Greek pastries, head to Papanikolakis. They have a great variety of delicious treats.
⇒ Planning a trip to Gran Canaria? Read my posts on the Best Things to do in Maspalomas and the Gran Canaria Markets and Gran Canaria Excursions Not to Miss.
Day 8: Discover the Old City of Chania
During your 8th day in Greece, stroll the streets of Chania's historic Old Town. These narrow roads are charming and full of life. There are also plenty of small art galleries, craftsmen and restaurants.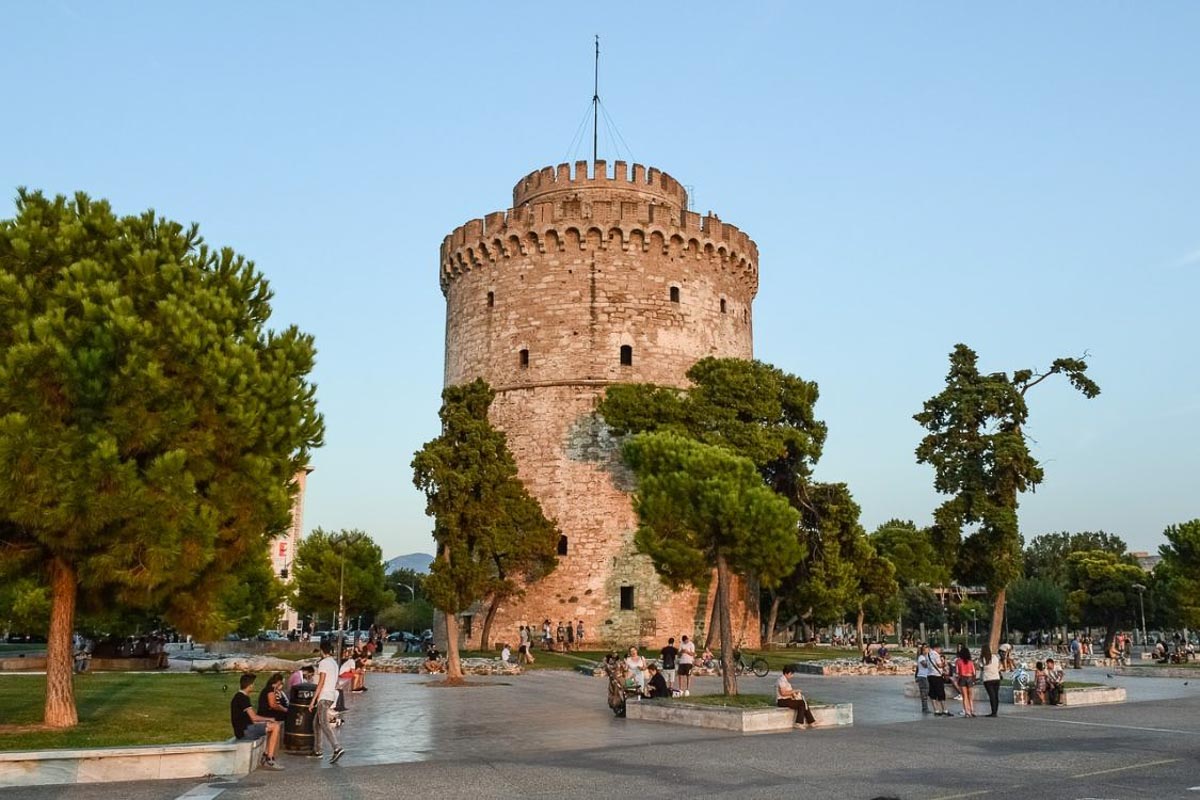 Image by Dimitris Vetsikas on Pixabay
Spend Time at Firka Castle and Maritime Museum of Crete
A short walk from the old city is this historic castle. Take in a wonderful view of the city and harbour from its walls. Then head to the Maritime Museum of Crete to spend a few hours discovering more about the impressive nautical history of this island.
Crete Boutique Hotels
The Serenissima Boutique Hotel is a great value boutique hotel set in a 16th century Venetian townhouse. Their romantic rooms have exposed brick walls, blush pink walls and wooden beams. And the restaurant has a great reputation.
⇒ Read more Reviews on TripAdvisor ⇒ Book Now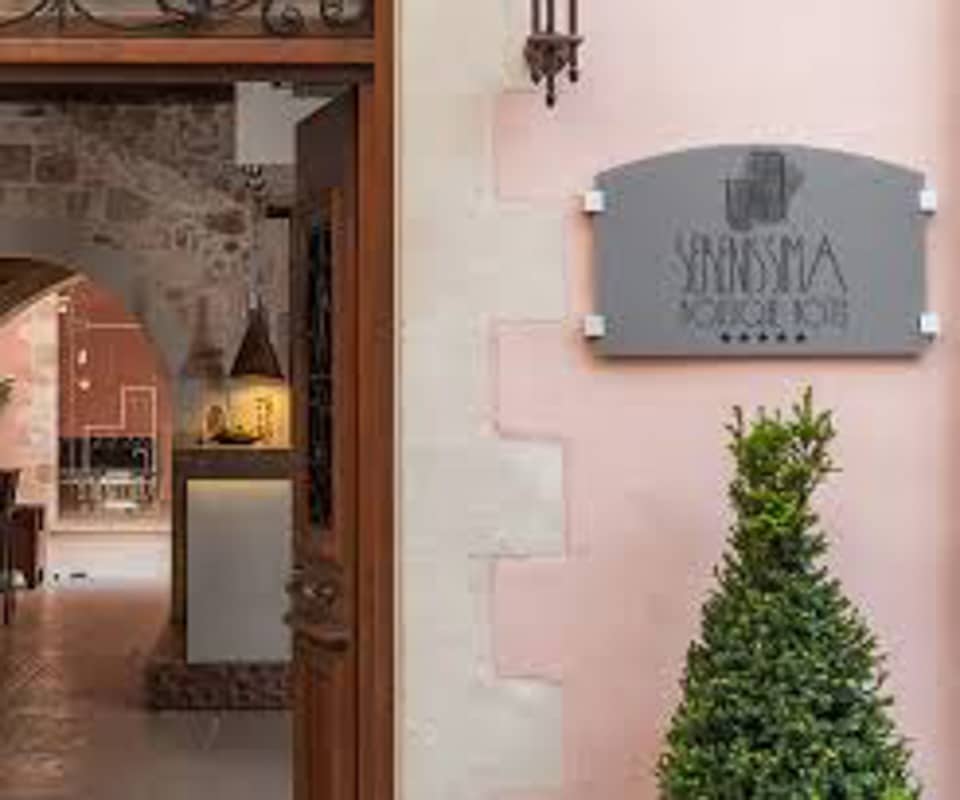 For a mix of brutalism and mid-century design on a private beach check out Domes Zeen also in Chania. This boutique hotel in Crete is more about sleek and modern design. Each room comes with a terrace, there are two gourmet restaurants, a spa and lots of activities on offer like local cooking classes.
⇒ Read more Reviews on TripAdvisor ⇒ Book Now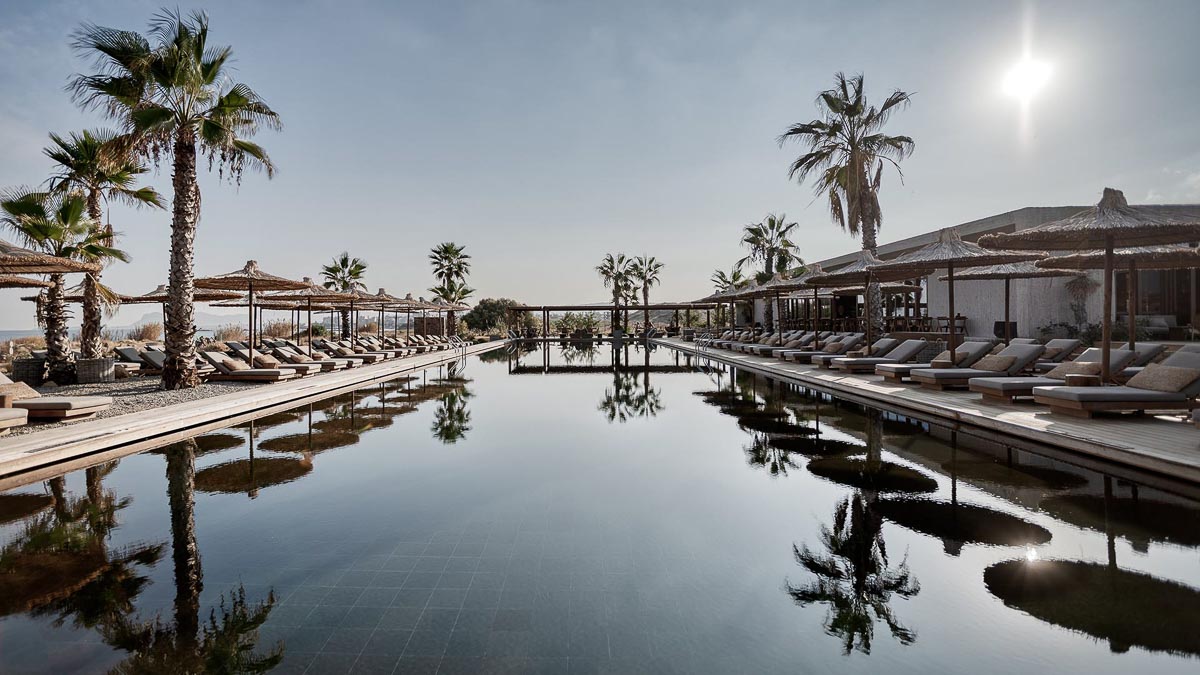 Day 9 & 10 in Thessaloniki
Since you'll be flying home from this last stop, it's to the mainland that you'll be returning. This city has Ottoman, Byzantine and Roman influences for you to explore. You can pack in a number of museums during these last 2 days to soak in greek culture.
But it's often better to see only one or two and spend the rest of the time relaxing, eating, and drinking. And just generally feeling like you're on holiday.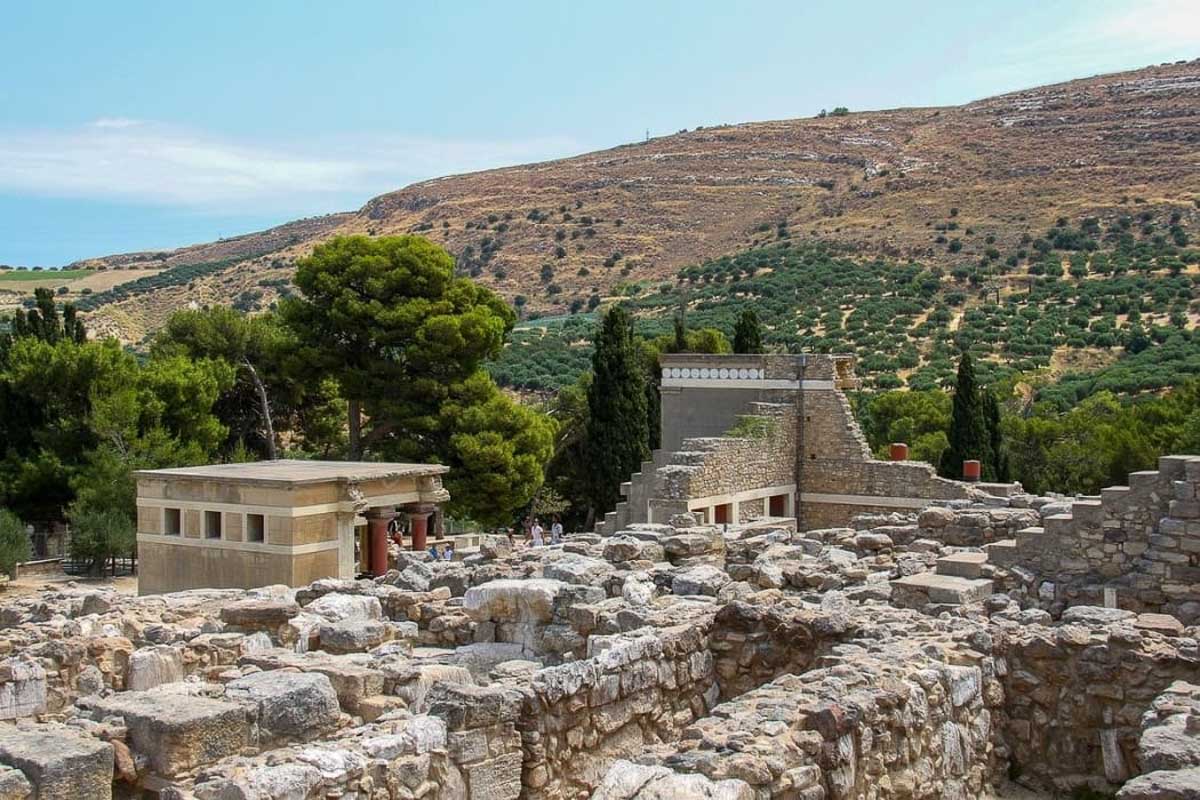 Image by Pat Scrap on Pixabay
Day 9: Take in the Sights at the White Tower of Thessaloniki
This waterfront tower and museum offers breathtaking panoramic views of the city, and a chance to discover what makes this city so historically interesting. The exhibitions here are all in Greek, but you can listen to an English audio guide in order to find out more.
Day 10: View the Arch of Galerius and Rotunda
These two neighbouring 4th-century monuments are a great place to spend your final day in Greece. They are beautiful, and you won't have to walk far at all. The relief sculptures and mosaics that feature on these ancient buildings tell stories of battle and victory.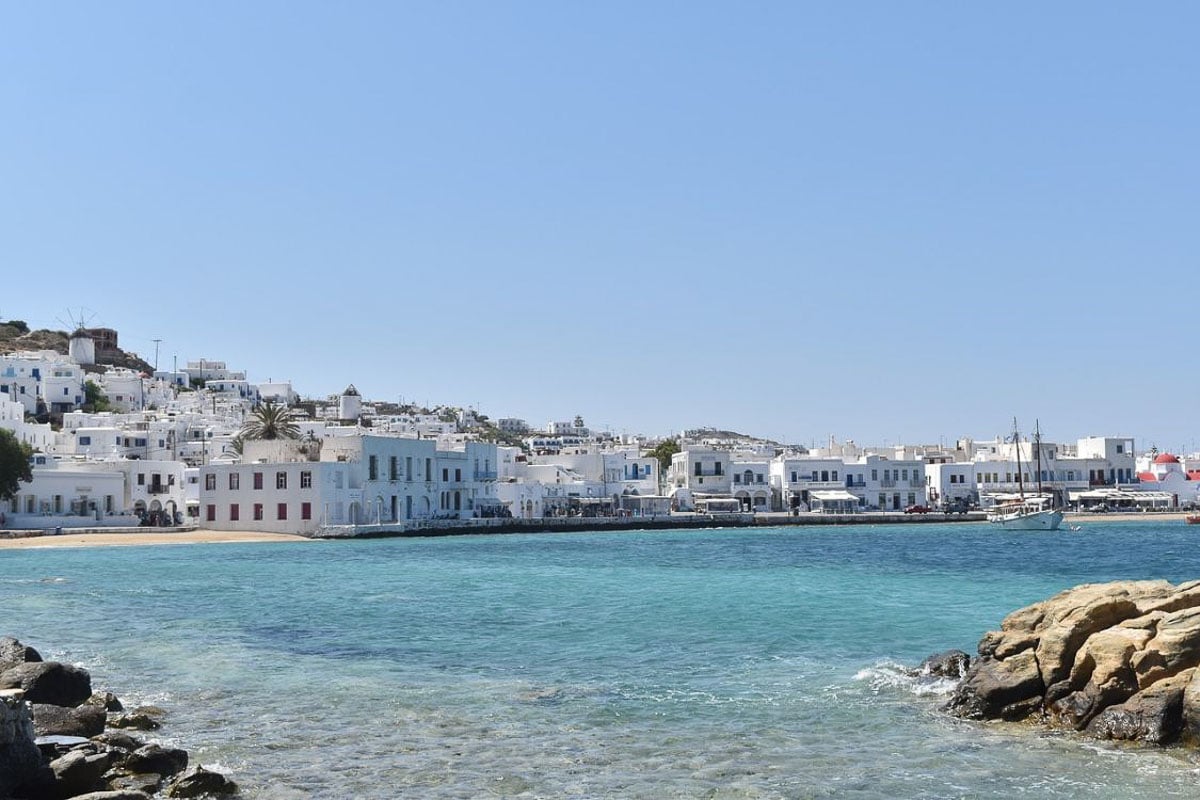 Image by freephotosov on Pixabay
Boutique Hotels in Thessaloniki
For a great value boutique hotel right in the centre of town check out The Mondernist. This Thessaloniki boutique hotel is in a 1920s building and features pared-back Scandinavian design. There is a roof terrace, a local therapist can come and conduct treatments in your room, and it's in a great location.
⇒ Read more Reviews on TripAdvisor ⇒ Book Now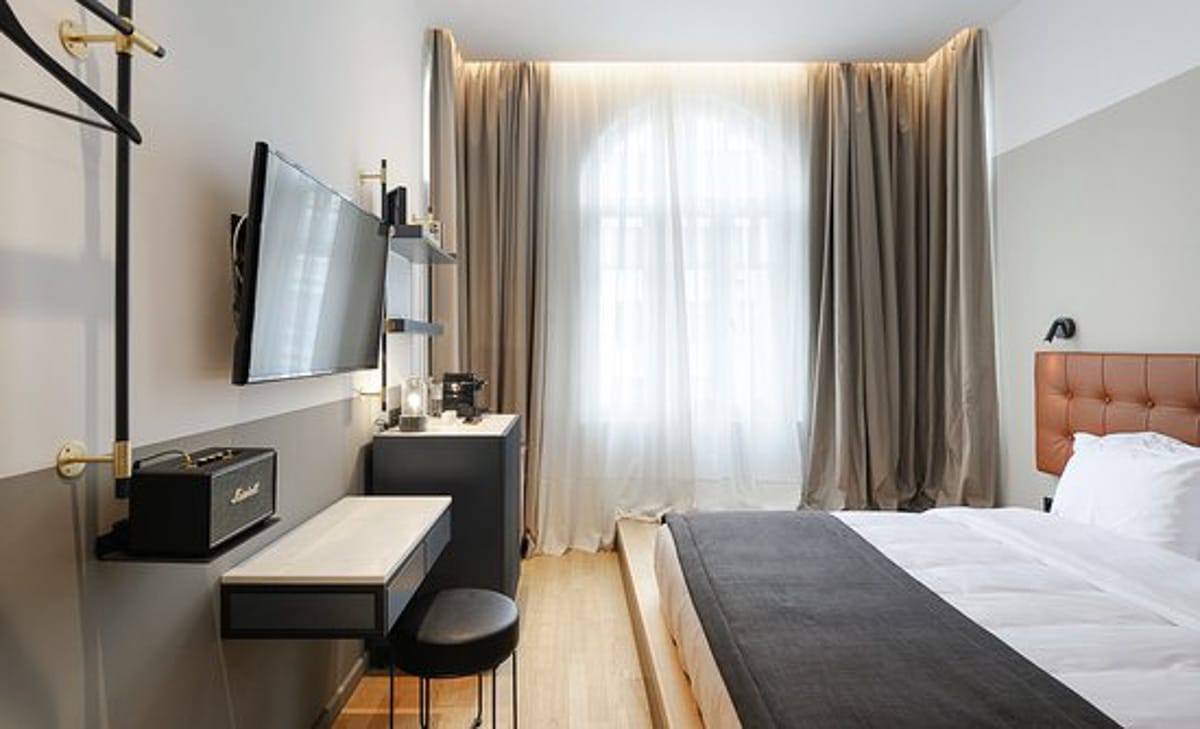 10 Day Greek Itinerary Summary
Armed with this ultimate itinerary, your greek vacation will have it all. The beaches, galleries, museums, nightlife and incredible food are enough to inspire even the most jaded traveller.
Most of Greece's attractions can be enjoyed at any time of the year. However, to make the most of Greece, you'll want to spend lazy days at the beach, and exciting days cruising across the ocean. So late spring, summer and early autumn are definitely the best seasons to visit.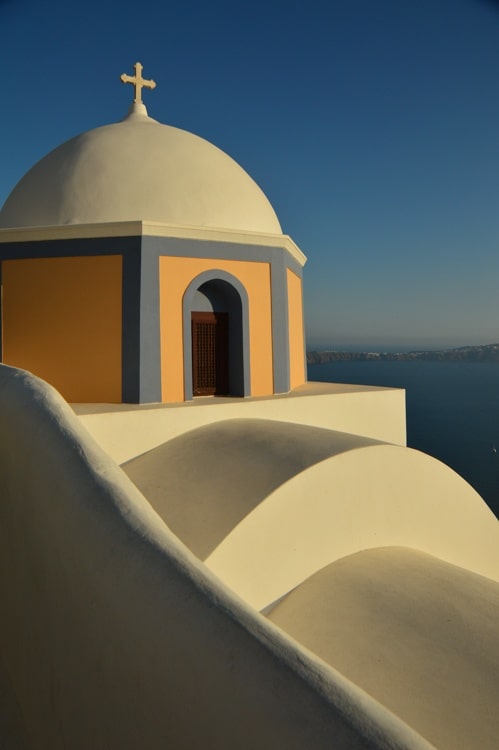 Who Paid for What in this 10 Days in Greece Itinerary Post?
This 10 Days in Greece Itinerary post includes affiliate links. That means if you click through and end up making a purchase I will receive a small commission. I wanted to make sure you were aware of this.