Austria is often underrated. I feel it can be so closely associated with Germany that it often gets left behind as a must-see European country.
This is such a shame as when it comes to what to do in Austria there are so many fantastic options. I have now visited Austria 4 times and am always finding new and outstanding places to visit in Austria.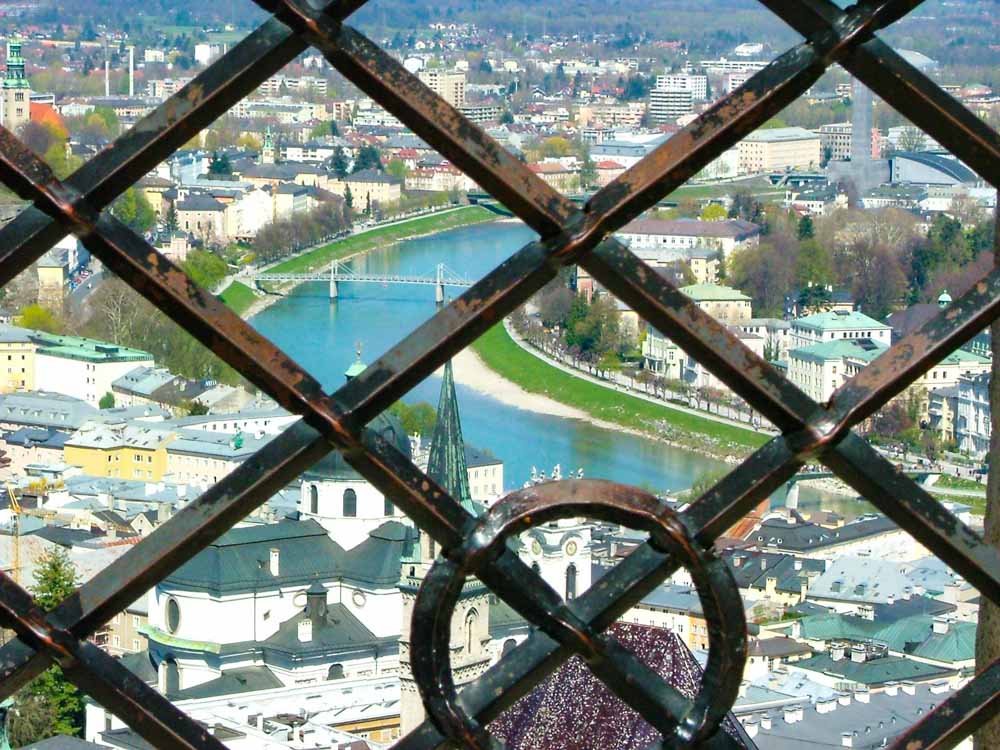 Most Austria Itinerary options I see only focus on Vienna and perhaps day trips to Salzburg or even Bratislava.
Both cities are fabulous but please don't take an Austria tour without seeing the mountains and without visiting the wonderful wonderful city of Graz – you will thank me.
Austria Itinerary
Day One – Vienna
Vienna is located in the east of Austria on the Danube River and the best way to kick off 10 days in Austria.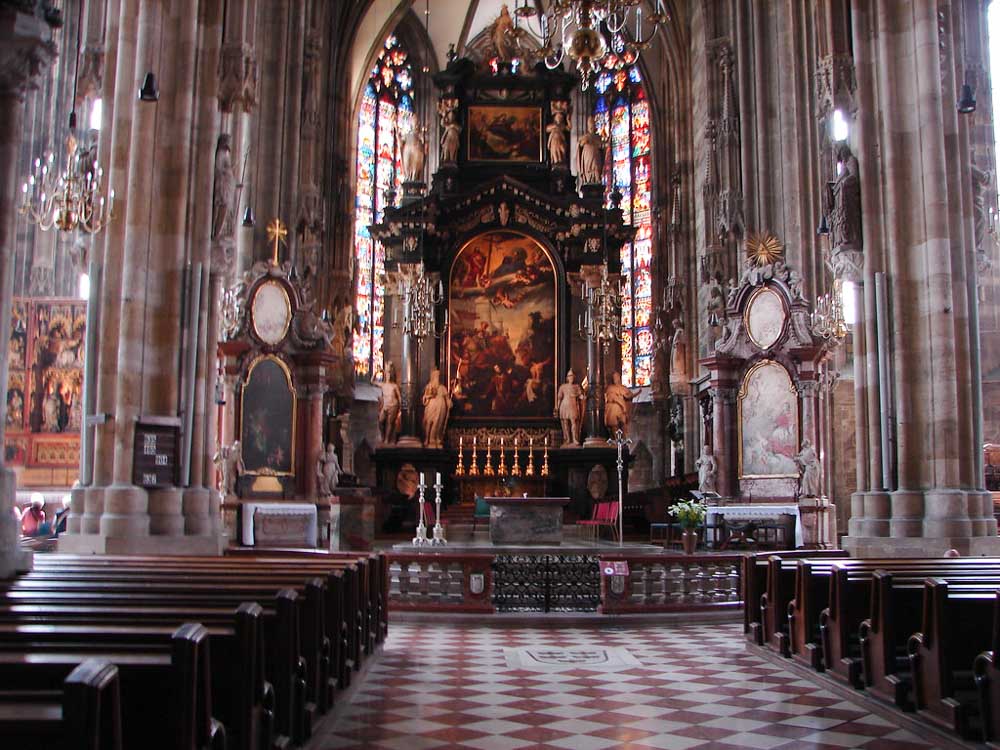 Take a Vienna City Tour
When it comes to the best places to visit in Austria Vienna is high on the list. One of the best ways to get the feel for a new city is to take a tour.
There are several different ways to initially explore Vienna via a tour:
⇒ Take a Vienna City Walking Tour
⇒ Take a Cycling Tour around Vienna
⇒ Hop on a Segway and tour Vienna
⇒ Try the Vienna City Exploration Game
⇒ Or take a Private Tour of Vienna
The Vienna City Card is fantastic value. It allows you to prepay and save on all Vienna public transport. And you'll get discounts at more than 200 museums, shops and restaurants.
⇒ Buy your Vienna City Card Now and Save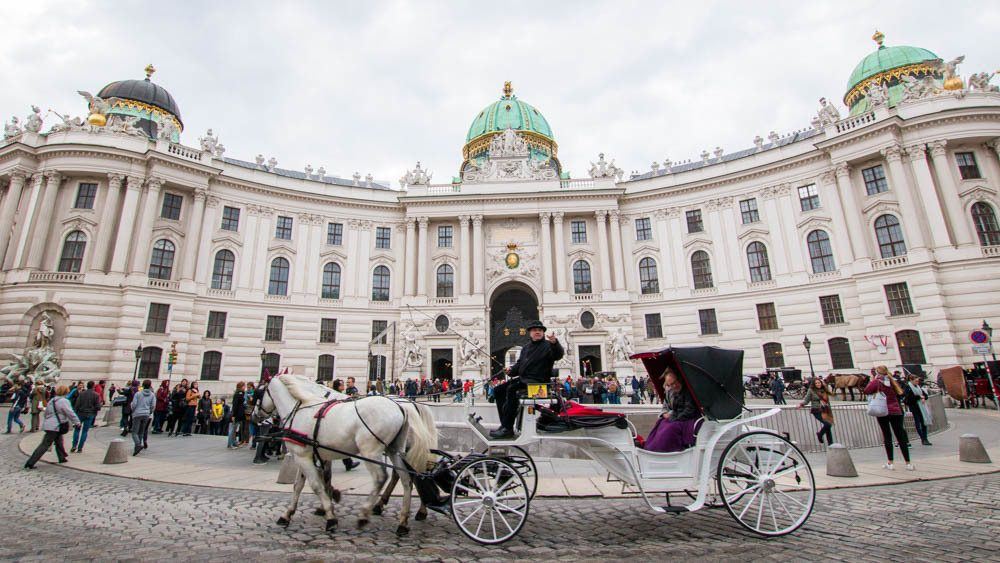 Vienna by Hollywood
If you've seen the films The Third Man or Before Sunrise you will want to take a turn on Vienna's 212 feet tall Ferris Wheel or Wiener Riesenran.
Vienna's Ferris wheel was built back in 1897 and is not only one of the best places in Austria but one of the oldest Ferris Wheels in the world. Winer Risenran is located in lovely Prater park and not only does the Ferris wheel provide a movie experience it also provides some fairly amazing views over Vienna.
⇒ Beat the Queues and Buy your Ticket for Winer Risenran here
Classical Music Vienna
Vienna is often heralded as the capital of classical music. So whilst in Vienna, you must take in at least one classical music experience:
⇒ Book a Vienna Mozart Concert at the Musikverein
⇒ Enjoy Kursalon Vienna: A Johann Strauss and Mozart Concert
⇒ Listen to Strauss and Mozart at an unforgettable concert at Schonbrunn Palace
⇒ Enjoy several masters in a concert at Vienna's famous St Anne's Church.
Vienna Restaurant Pick
Stay classic on your first night in Austria by enjoying dinner at the wonderful Wratschko Gastwirschhaft. This historic pub dates back to the 1800s and was a bit of a local secret until it was discovered by Anthony Bourdain and declared the best restaurant in Austria. Don't miss the dumplings.
⇒ Check out some of the other best places to eat traditional food in Vienna from Australian turned Vienna local Carly.
Vienna Boutique Hotels
Vienna has a lot of boutique hotels. Go super hipster and somewhat trippy and check in to one of the 25 hours Hotels
⇒ Read reviews on TripAdvisor ⇒ Book Now
It's all 1940s glamour at Hotel Lamee and Topazz
⇒ Read reviews on TripAdvisor ⇒ Book Now
Day Two – Vienna
Start your day with Classical Music and Horses
Head to the famous Spanish Riding School to watch the morning exercises.
Watch the training of grey young stallions as well as the fully trained stallions in the stunning Winter Riding School, all with the soundtrack of classical Viennese music.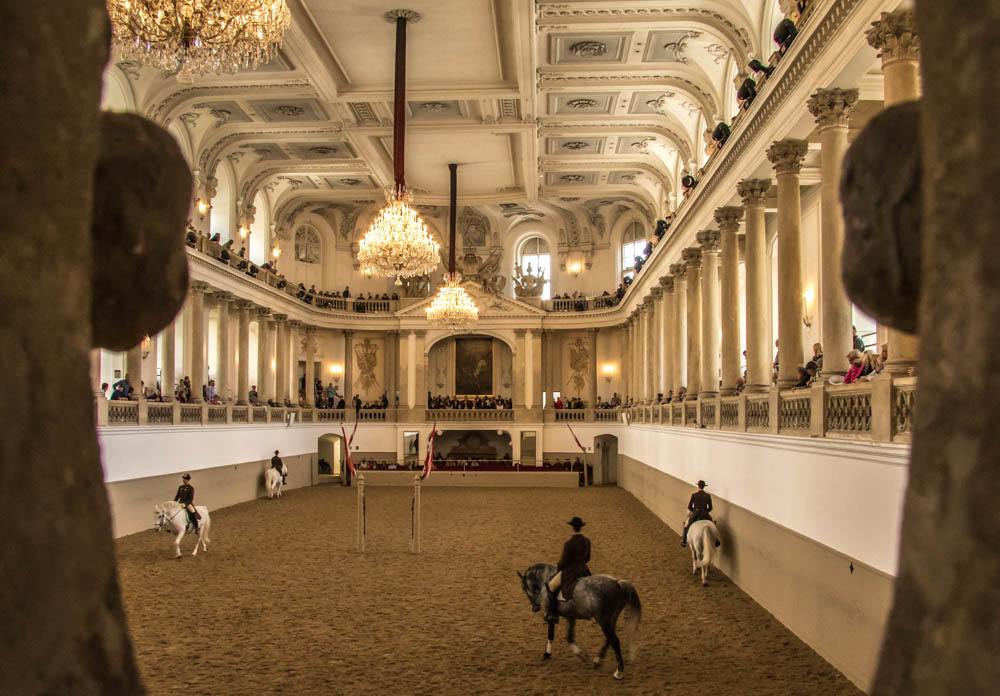 The public training takes place over 2 hours which allows guests to see four different sets of horses. When it comes to where to go in Austria, the Spanish Riding School should be high on your list. [separator type="thin"]
⇒ Book your ticket for the Spanish Riding School Now. [separator type="thin"]
Visit Schonbrunn Palace
For me, the stunning Schonbrunn Palace is one of the places in Austria not to miss. Over 300 years old, this beautiful palace was the main summer residence of the Habsburg rulers.
Since the 1950s its 1,441 rooms have been a major tourism attraction in Austria. Schonbrunn Palace has much to explore including its beautiful gardens.
It is also home to stunning Christmas markets if you are visiting Vienna in the winter.
Grab a beat the queue ticket and you'll also be able to see Austrian Parliament, City Hall, Burgtheater, the Museum of Art History and Hofburg Palace (where Marie Antoinette was born) along the way.
⇒ Skip the Queue with this Schonbrunn Palace Ticket
Vienna Dinner
Pace yourself on the schnitzels and strudels by choosing a modern dinner location tonight. O Boufes is known for small plates, natural wines and an industrial-chic style aesthetic.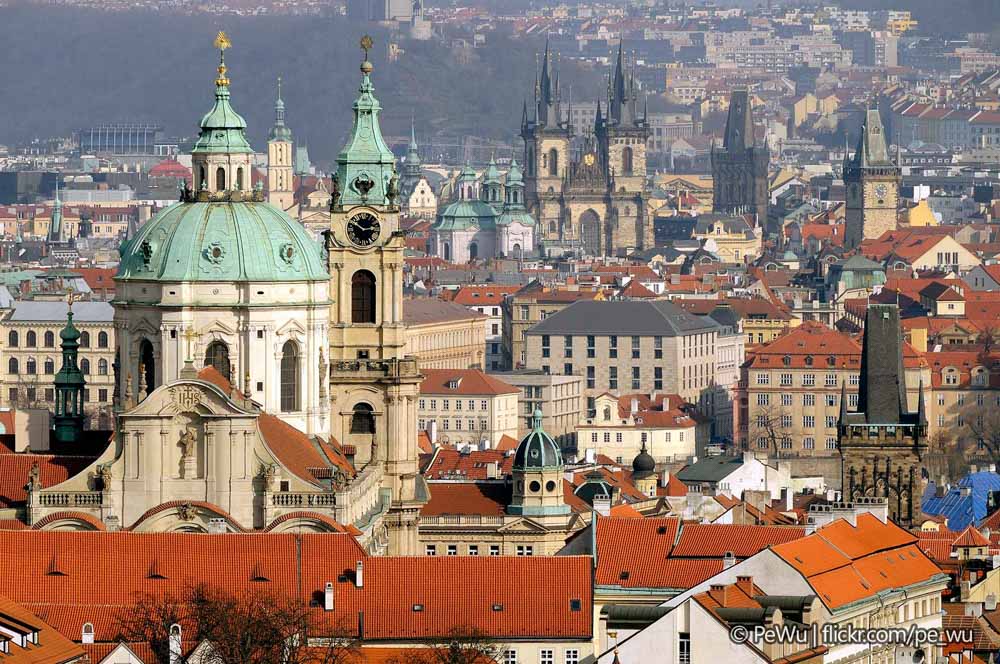 ⇒ Explore more of Europe in my posts on 14 Beautiful Cities in Europe 16 European Palaces not to Miss, 17 Beautiful Castles in Europe Not to Miss, 21 Most Beautiful Countries in Europe, 9 Most Beautiful Cities in Germany, 26 Landmarks of Germany, 25 Rome Monuments, 60 Most Famous Landmarks in the World, 12 Beautiful Famous Spain Landmarks, 9 Famous Ireland Landmarks and 16 Famous Landmarks in Europe.
Day Three – Head to Salzburg
The train journey between Vienna and Salzburg takes about 2.5 hours. Head to Salzburg in the morning for maximum exploring time.
Did you know it was salt that financed Salzburg? It was mined in the nearby mountains and created enormous wealth for the residents of the area – who then lavished it on the palaces, churches and castles of Salzburg.
It is a stunning city – and this was possibly one of the reasons it was chosen to appear in the iconic Sound of Music movie – more on that to come.
Spend your first day exploring the old town of Salzburg. Start off on the Festungsbahn funicular railway in the old town and head up to the Hohensalzburg Fortress for amazing views of Salzburg and the surrounding mountains. This is one of the most photogenic things do in Salzburg.
Then it is time to pay tribute to Mozart. Head to his birthplace on the third floor of the Hagenauer House, at 9 Getreidegasse, then to the historic Mozart's Residence and if you're still interested then visit the Residenz Palace where Mozart played some of his first concerts as a prodigy.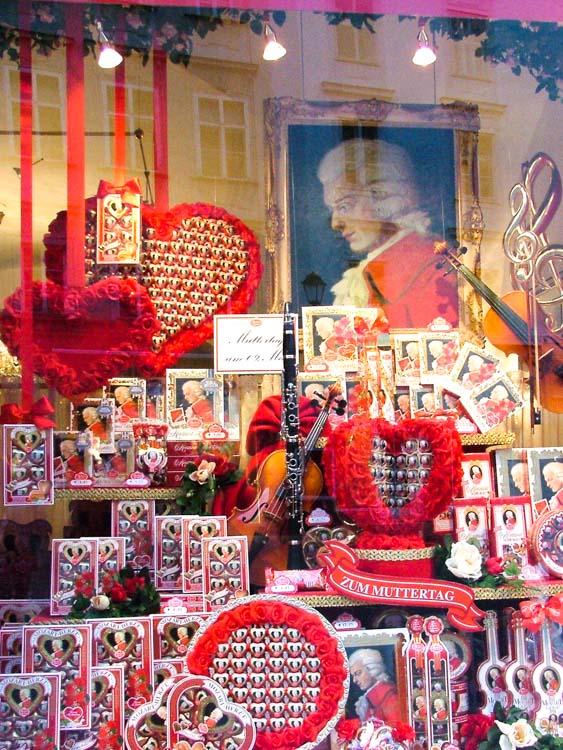 Salzburg Restaurants
Salzburg has a higher concentration of Michelin stars than any other city in Austria. Go high-end fusion tonight with Restaurant Ikarus. Some of the world's best-known chefs jet in and spend a month or so cooking here.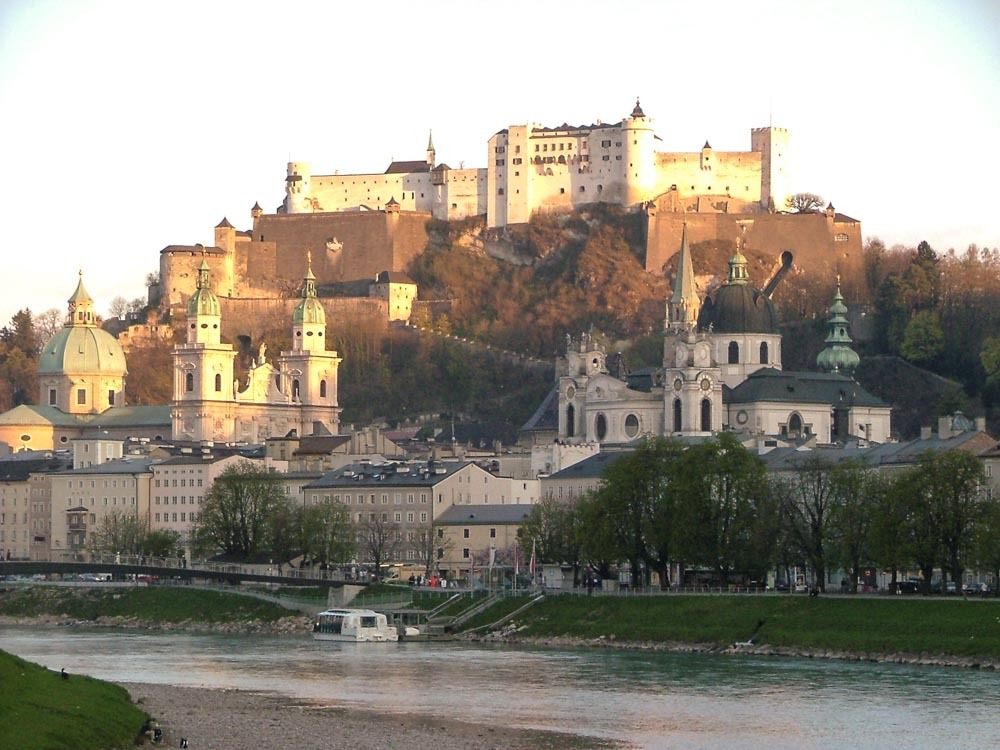 Salzburg Boutique Hotels
The charming boutique Hotel & Villa Auersperg has been family owned for 3 generations and is just a five-minute walk from Linzer Gasse.
⇒ Read Reviews on TripAdvisor ⇒ Book Now
Art hotel Blaue Gans may be Salzburg's oldest inn (600 years old) but it is now one of its most artistic and stylish boutique hotels located close to the city's most popular shopping street Getreidegasse
⇒ Read Reviews on TripAdvisor ⇒ Book Now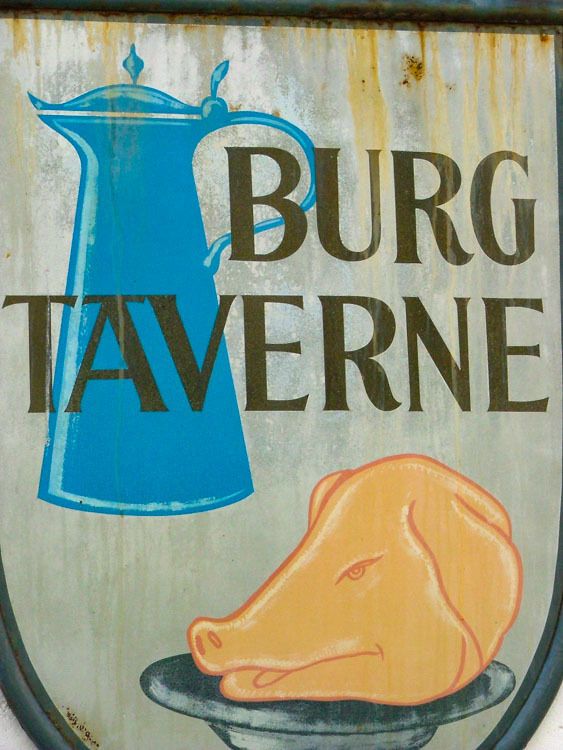 ⇒ I love ticking off seeing a landmark. See how many famous landmarks you've seen in my series of posts: 60 Most Famous Landmarks in the World, 27 Top Australian Landmarks, 25 Asia Landmarks, 61 Magnificent Landmarks of the UK, 13 China Landmarks, 35 Japan Famous Landmarks, 60 Most Famous Landmarks in Europe, 25 North America Landmarks, 25 Canada Landmarks and 15 Famous Landmarks in the US.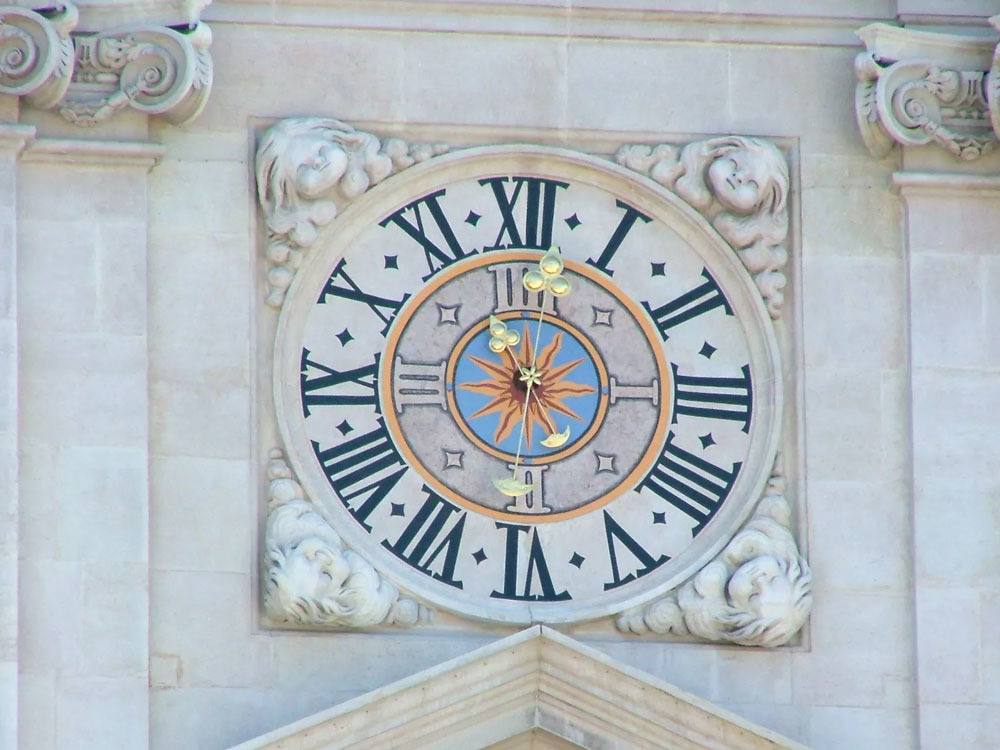 Day Four – Salzburg
Today is all about the Sound of Music. When it comes to what to see in Austria, the Sound of Music tour is high on the list of many visitors.
The major scenes for the movie were shot in the city centre, just outside and then further afield. In the city centre is the Palace of Mirabell where the Do-Re-Mi scene was shot and St Peter's Cemetery was where the tension-filled shots towards the end of the Sound of Music were filmed.
Nonnberg Abbey is not only the oldest female convent north of the Alps it was home to the real Maria AND where the movie was filmed.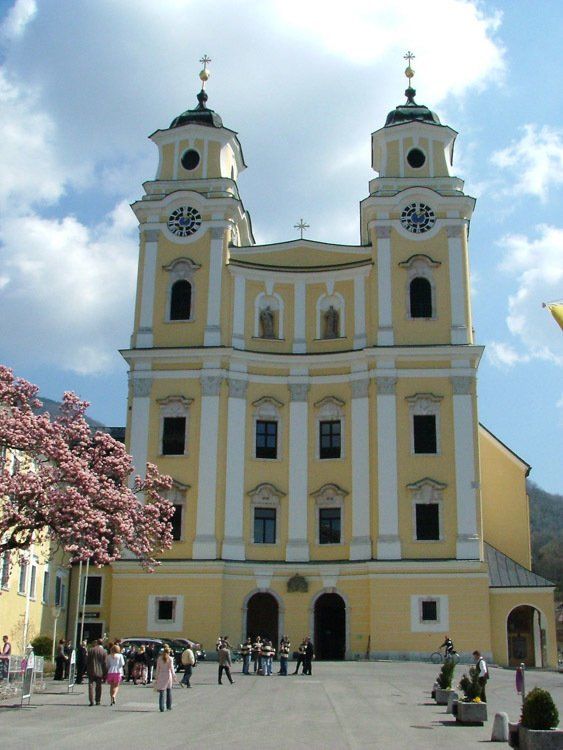 There are then 3 more locations in the city centre, 3 close by and 4 locations further afield. The best way to see it all is definitely a tour.
This will also provide far more context with stories about the filming itself and insider gossip. Plus when you join the bus trips they tend to play the movie so time to sing.
As you might expect there are quite a few options when it comes to Sound of Music Salzburg tours.
⇒ The Classic Sound of Music tour covers Salzburg and Mondsee Cathedral – 4-hour duration
⇒ Or combine the Sound of Music with a classic walking tour of Salzburg – 6-hour duration
⇒ Take a private tour with breakfast at key site Schloss Leopoldskron – 6-hour duration If for some strange reason you don't want to take a Sound of Music tour there are quite a few other fun places to see in Austria nearby:
⇒ Eagle's Nest is quite close to Salzburg and can be visited in a 4.5 Hour Tour
⇒ Explore the Alpine Region with a trip to Hallstatt – 5.5 hours
⇒ Combine Mountains with Salt Mines in this 4-hour tour
⇒ Download the ultimate Sound of Music Guide to Salzburg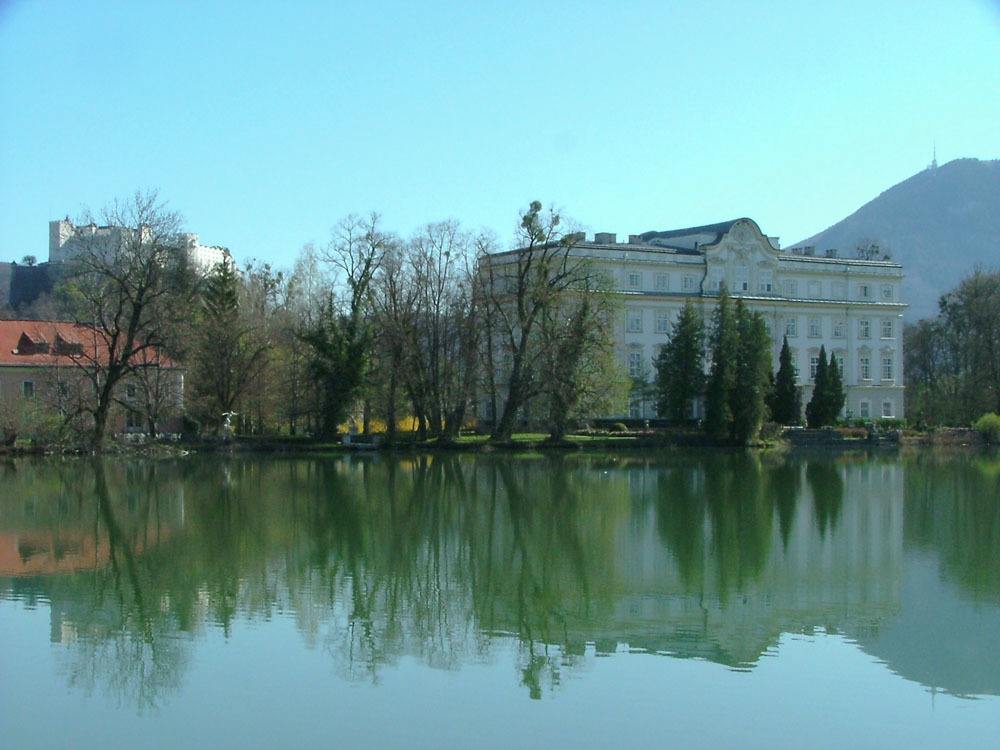 Salzburg Dinner
After a very high-end dinner last night head to the other extreme and go with a much more casual Austrian dining experience at Restaurant s'Herzl. Enjoy Austrian classics like dumplings, bratwurst, and strudel.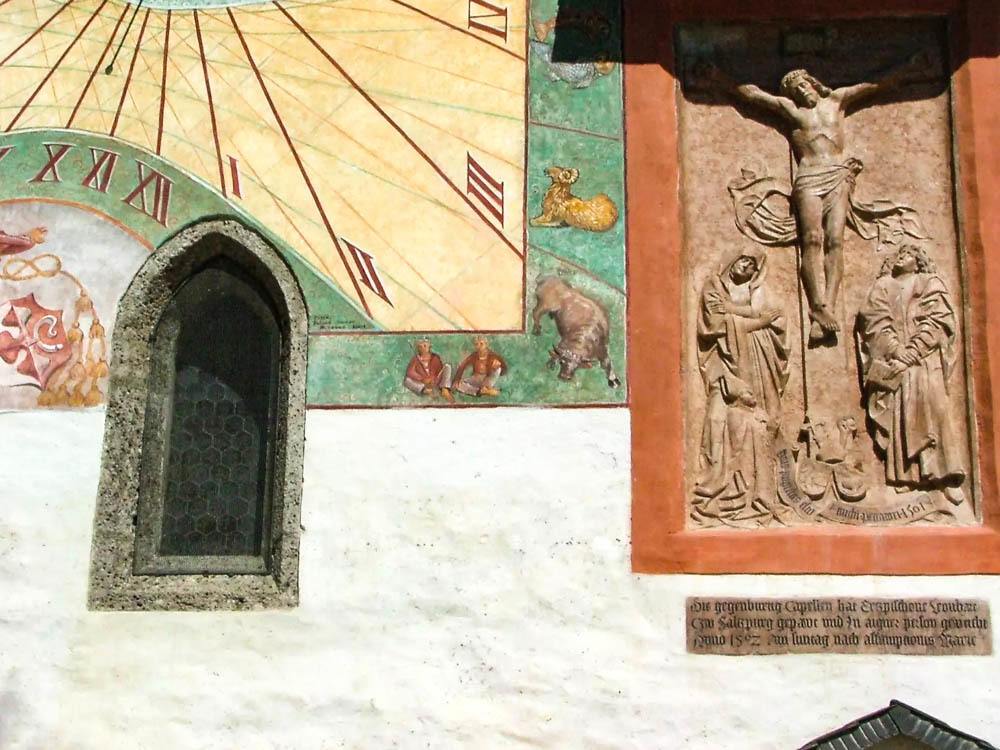 Day Five – Head to Innsbruck
The average train journey between Salzburg and Innsbruck is about 2 hours and there are around 18 trains daily. Start your time Innsbruck my exploring its lovely old town.
Even better, why not take a City Walking Tour? [separator type="thin"]
⇒ Read my post on Innsbruck Highlights [separator type="thin"]
Innsbruck Restaurants
Kick-off your stay in Innsbruck with a wow dinner at Ottoburg. Not only does it have some of the best Innsbruck views, but it is also in one of the oldest buildings in the Innsbruck old town and it is known for outstanding gourmet Austrian food.
⇒ Iceland is one of the most stunning places to visit in Europe. You can head Inside A Volcano, read my Blue Lagoon Iceland Review, check out Iceland Northen Light Hotel options, explore 3 Days in Iceland, my 5 Day Itinerary Iceland and read my Iceland Travel Blog.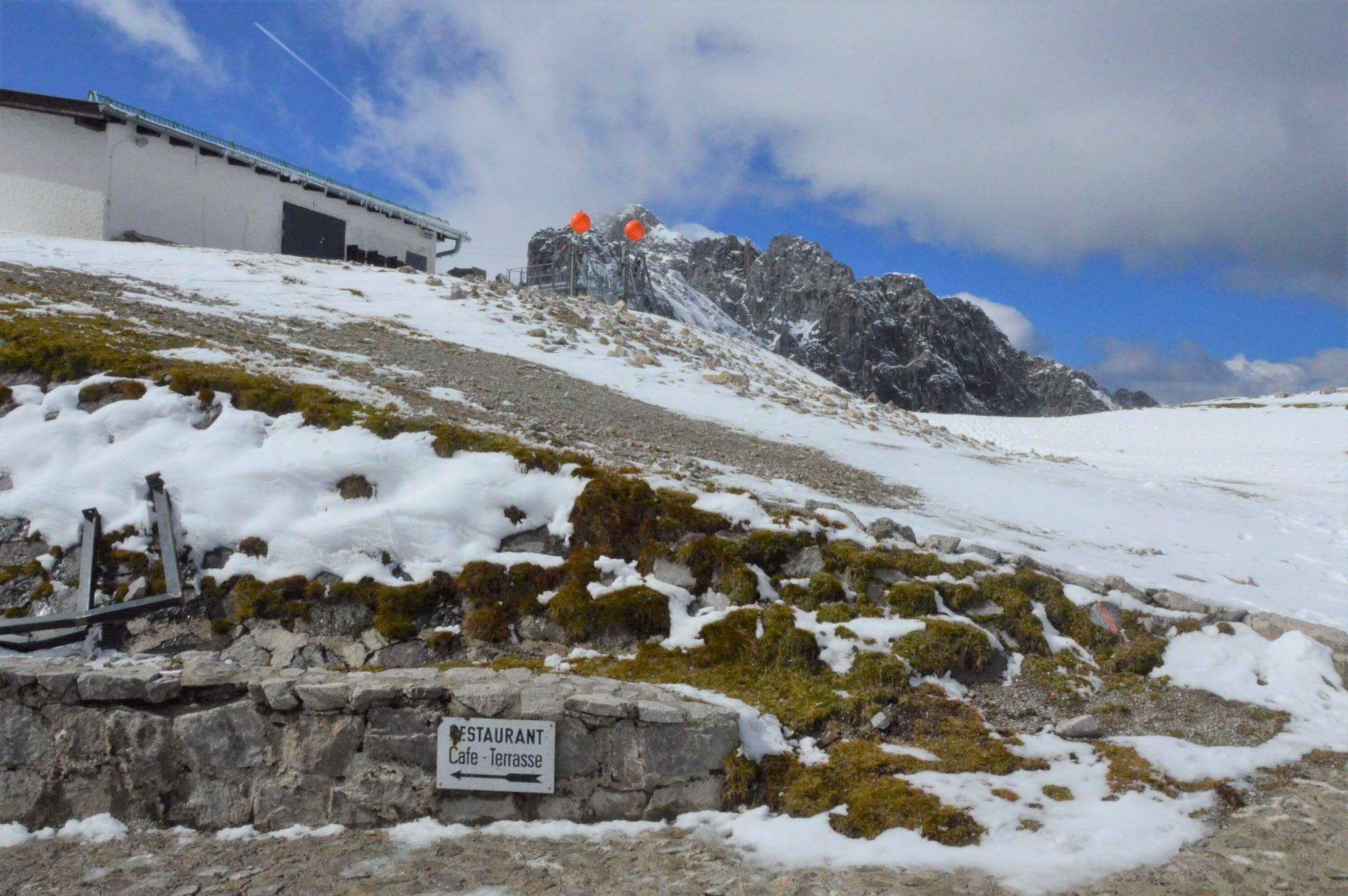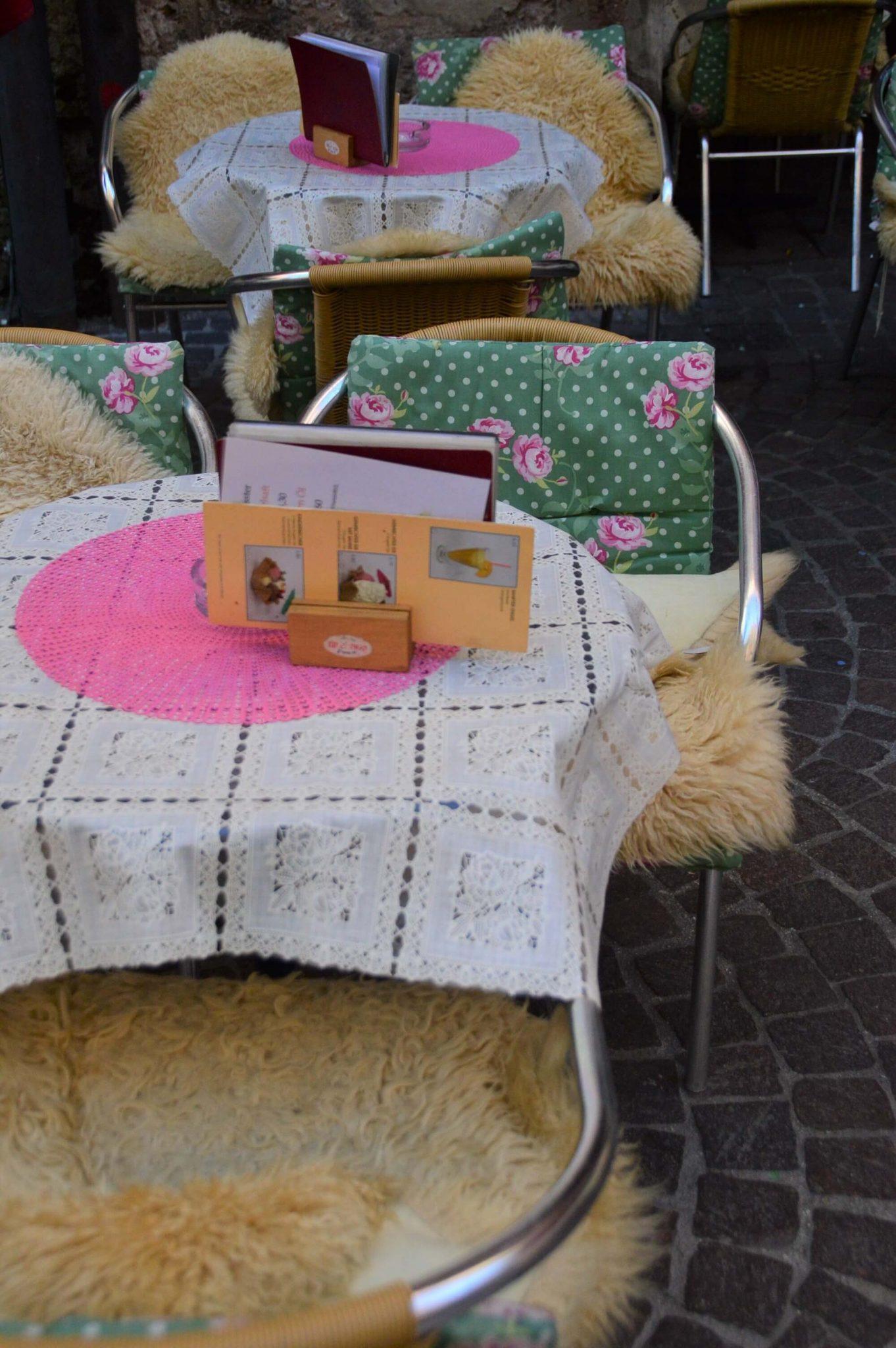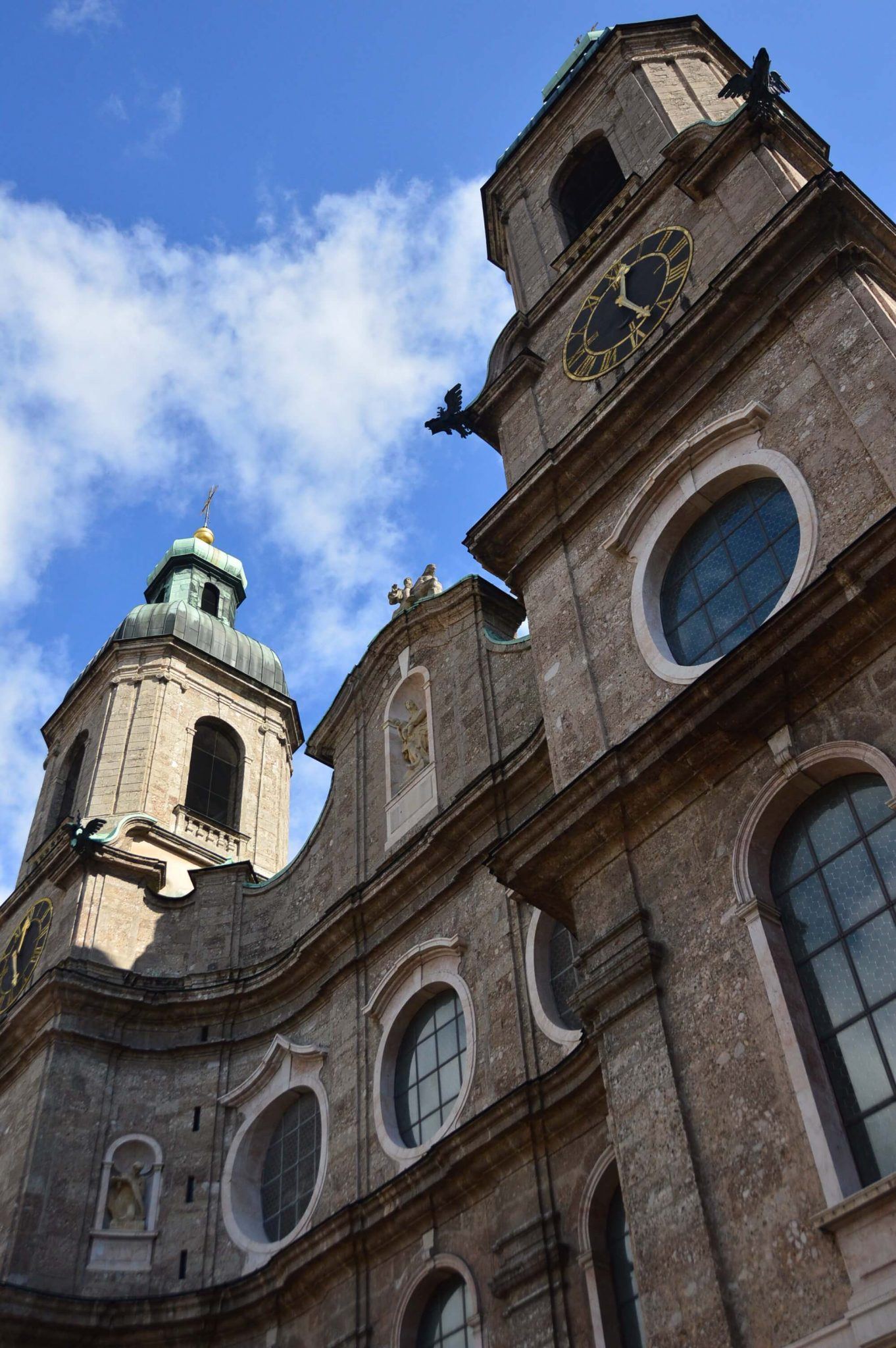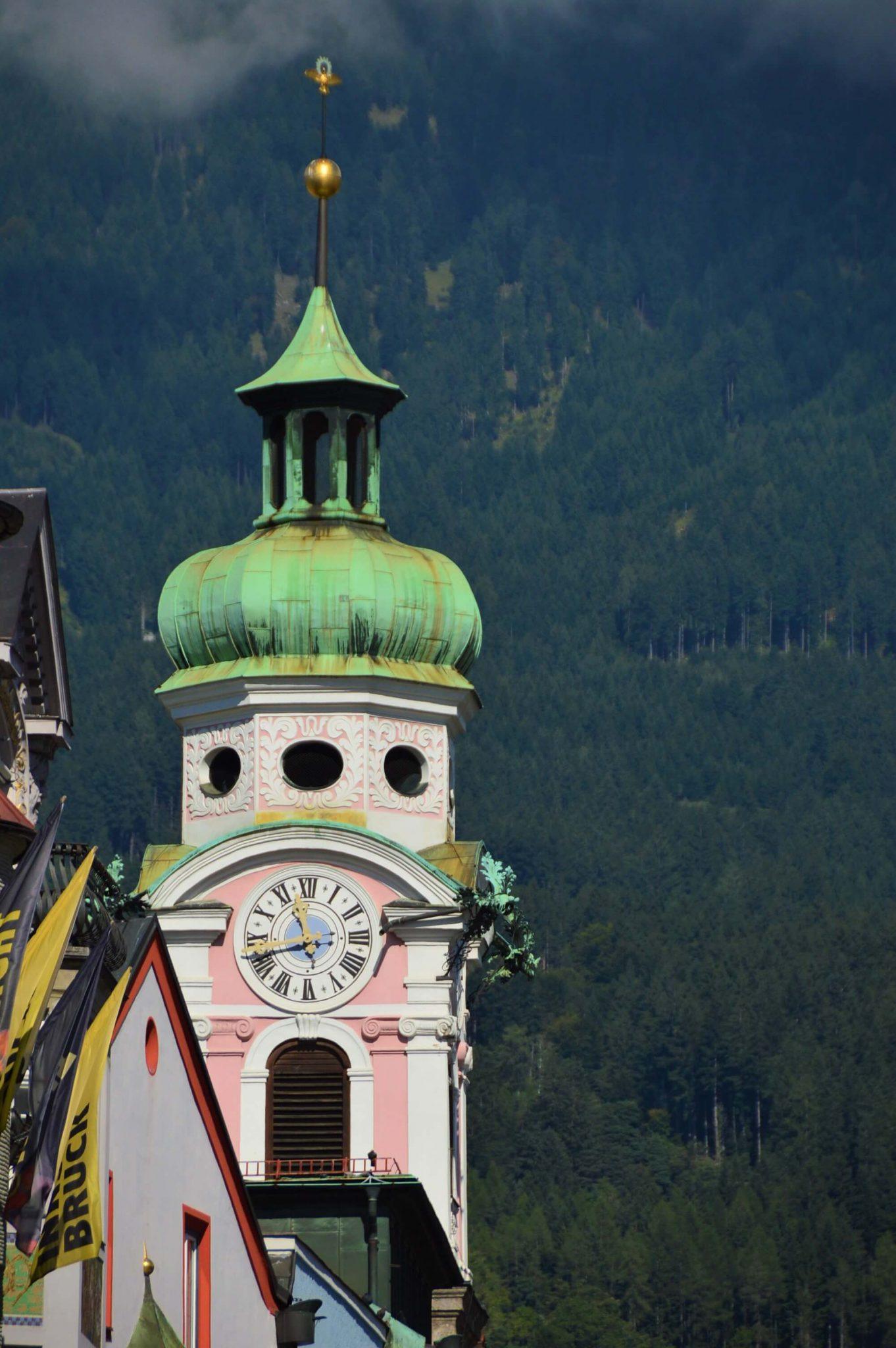 Innsbruck Boutique Hotels
Offering high style and a great location is Hotel Nala, it also has a modern fitness centre and great views of the mountains.
⇒ Read more Reviews ⇒ Book Now
Or enjoy Innsbruck's highest hotel and very chic rooms at Hotel Adler.
⇒ Read more Reviews ⇒ Book Now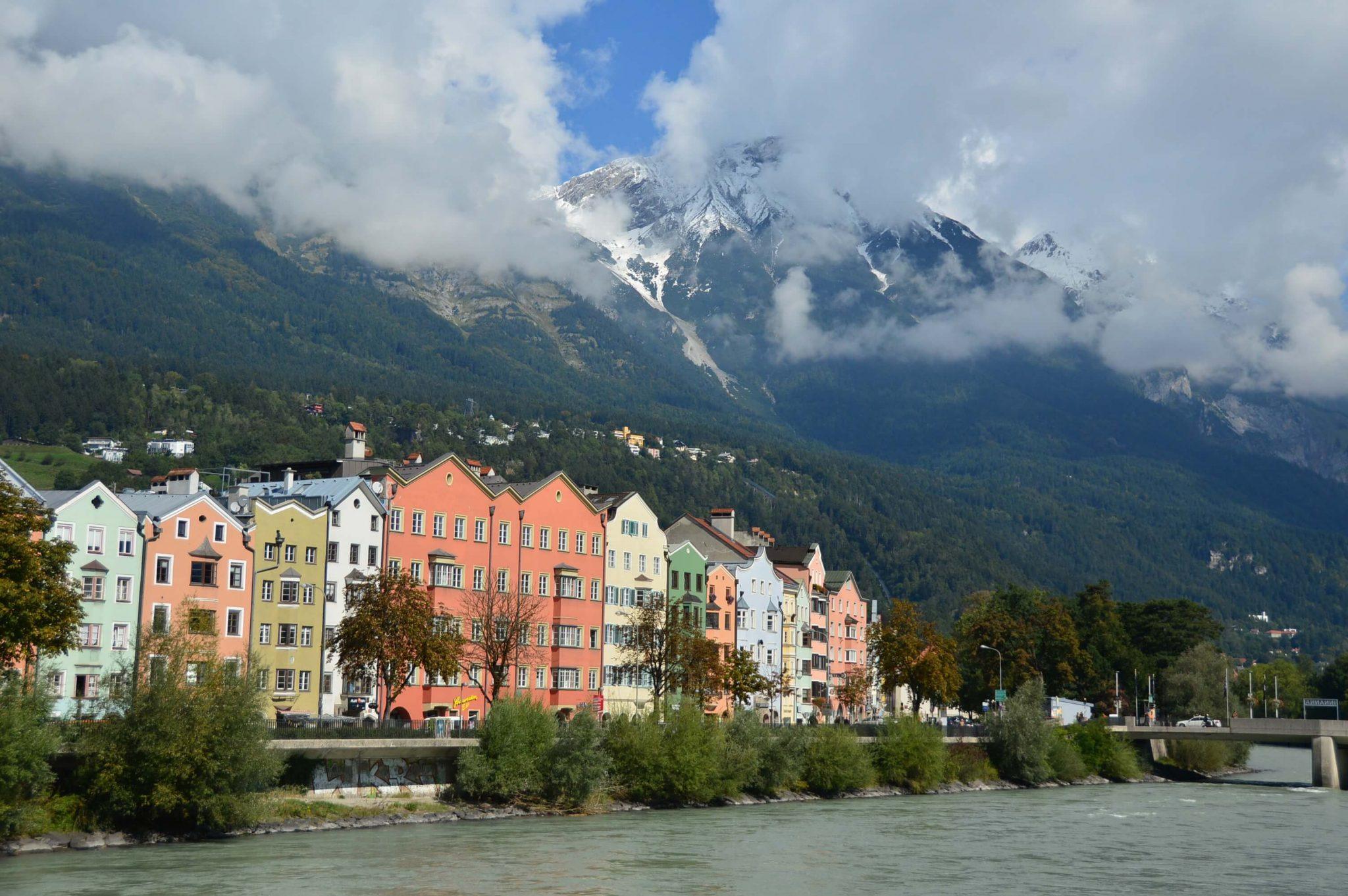 Day Six – Innsbruck
Start your day by heading to the fantastic Nordkette. Nordkette kicks off from a Hadid designed station that is already instagram worthy.
There are then 3 options or stops to get to the very top. There are great views and food and drink options at all three stops.
This is one of the essential Austria places to visit.
⇒ Book your Nordkette Ticket Then depending on your mood why not try either a half-day food tour of Innsbruck, visit the Bergisel Ski Jump or check out all that glitters at Swarovski Crystal World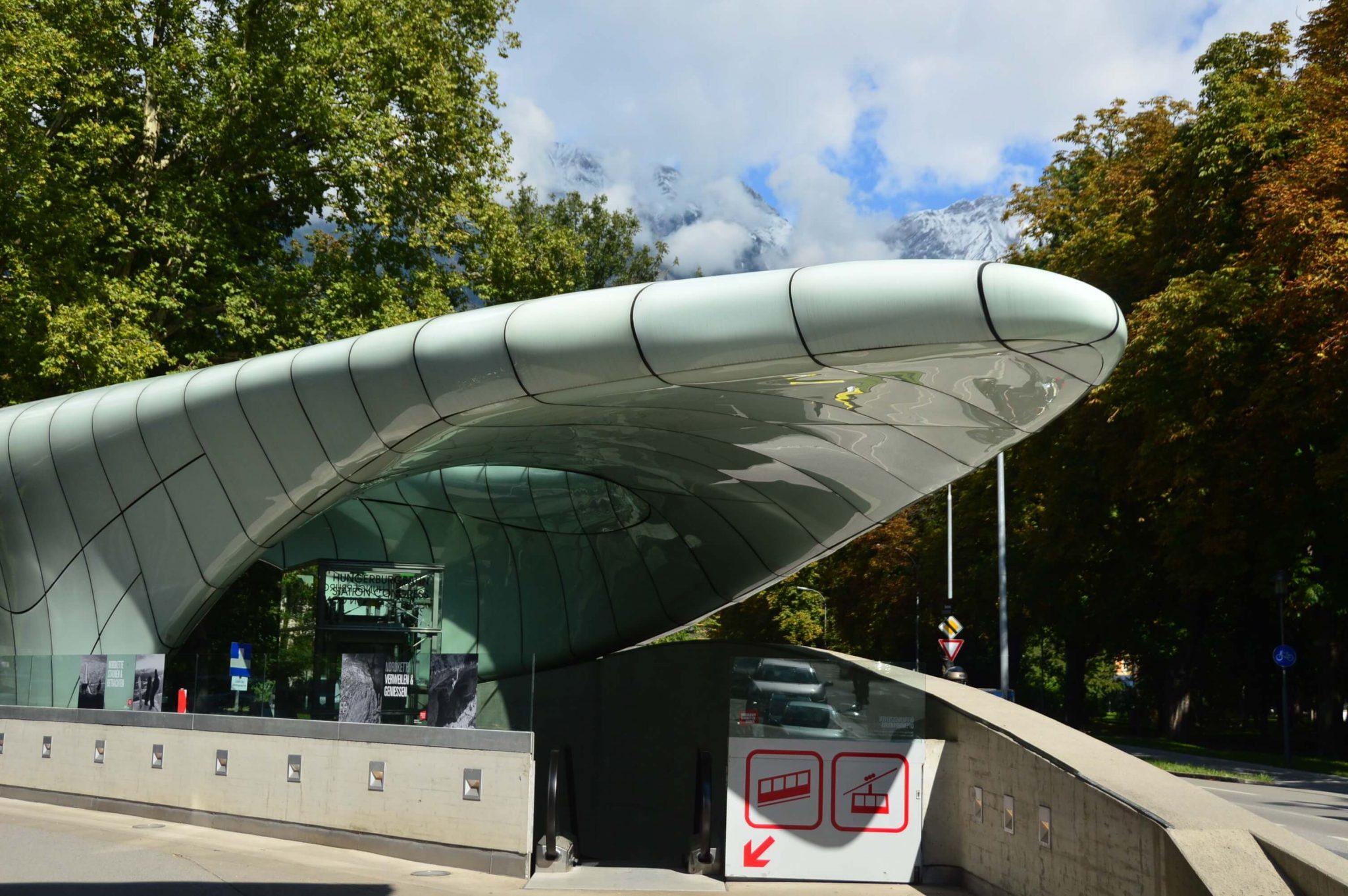 Innsbruck Restaurants
Kick back at an Austrian beer garden in the heart of the old town at Stiftskeller. This is the place to go for food from the local Tyrol region.
Try roasted pork, goulash or of course schnitzel and wash it down with some Austrian beer. [separator type="thick"]
⇒ Read my Review of Hotel Arosa Kitzbuhel [separator type="thick"]
Day Seven – Graz
In the morning drive or take the train from Innsbruck to Graz. The Innsbruck to Graz train journey takes about 6 hours. Driving from Innsbruck to Graz takes about 4.5 hours.
Why isn't everyone talking about/going to Graz? I absolutely loved this city and there are so many fantastic things to do, places to eat, stuff to experience.
When it comes to where to visit in Austria, Graz and the surrounding area are at the top of my recommendations list.
Would you get naked at a spa? Check out my posts on Naked or Clothed – Baden Baden Spa Guide, the best Baden Baden Tour options, 26 Landmarks of Germany, 9 Most Beautiful Cities in Germany and One Day in Hamburg – all in Germany.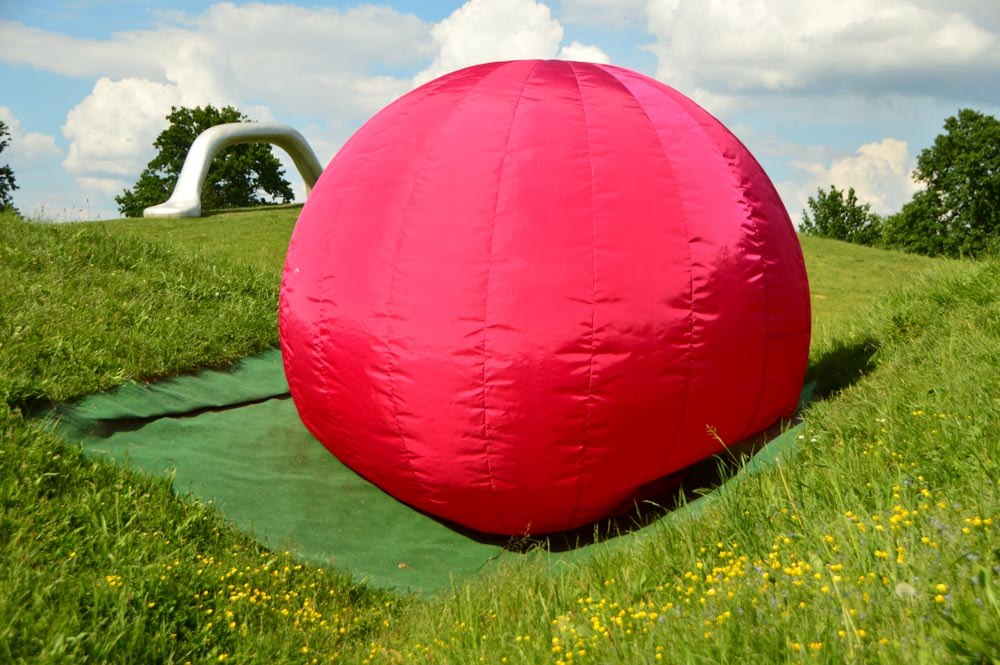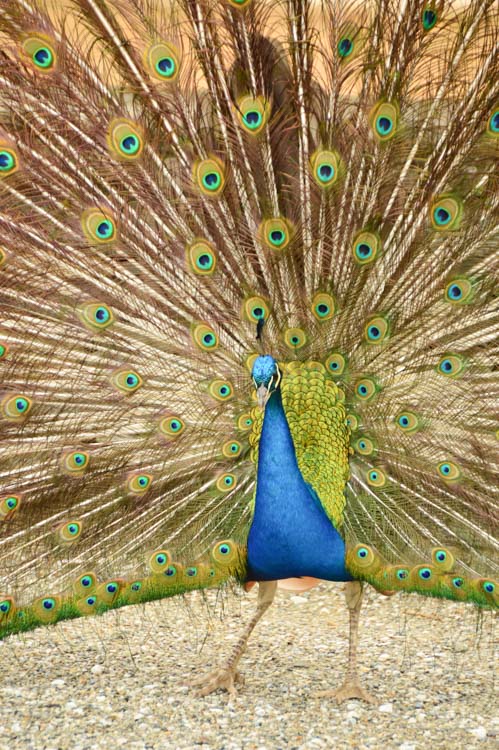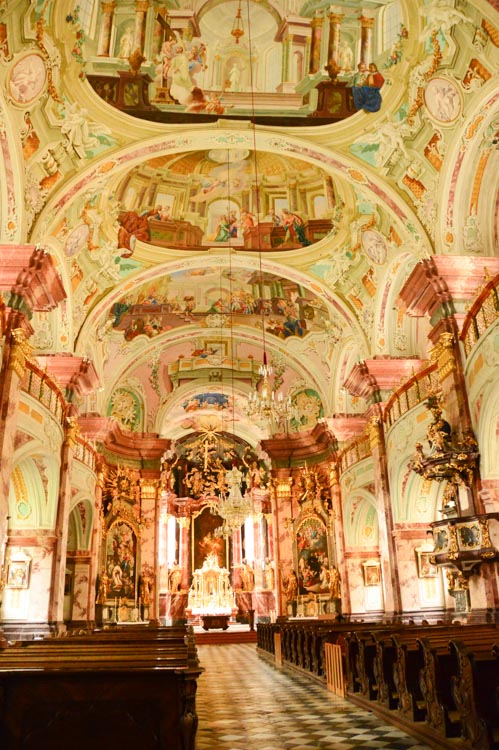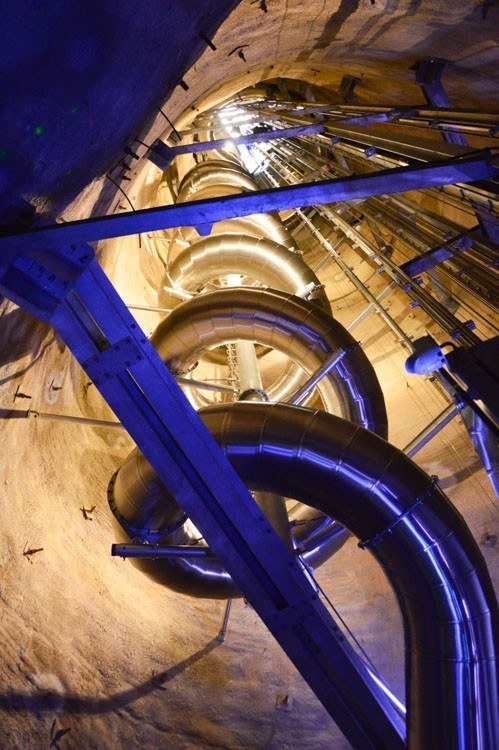 Start your time in Graz with a wander around its beautiful old city. Graz is known for its many lovely hidden courtyards and randomly walking its streets is one of the best ways to find them.
Pop up to the top of the Kastner Und Ohler department store and have a coffee and check out the amazing views at Freiblick Tagescafe .
Built in 1499, the double spiral staircase or Doppelwendeltrepp is a must-see and great photo opportunity.
Then climb the 260 steps of Kriegssteig which connect the clock tower to the historic old town of Graz and visit the lovely Schlossberg, a hill in the Graz city centre. This hill is filled with restaurants, bars and great views.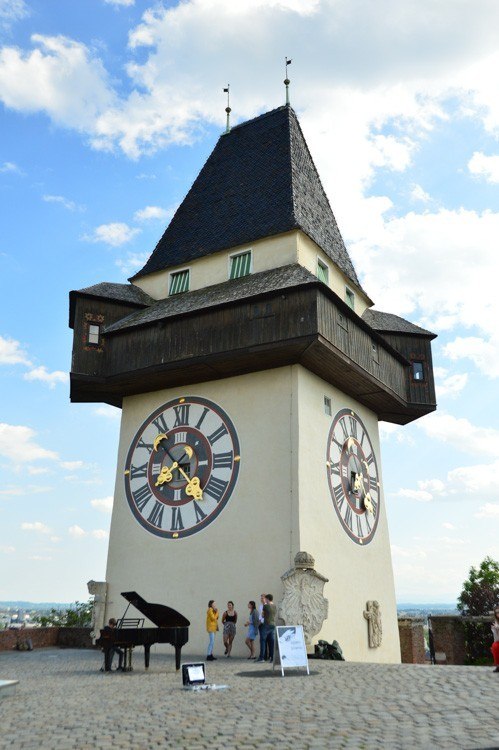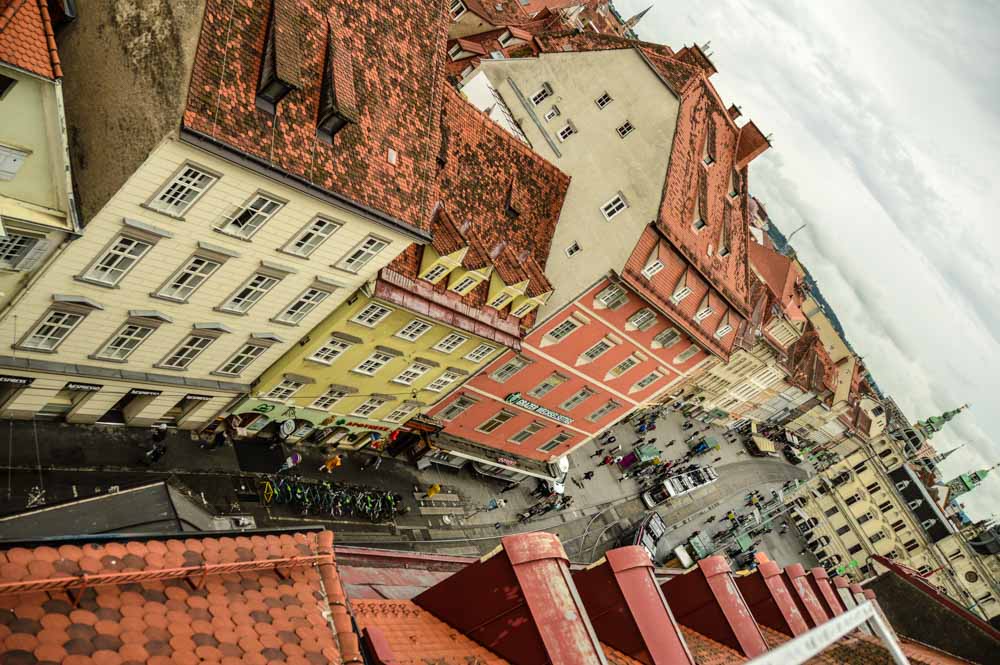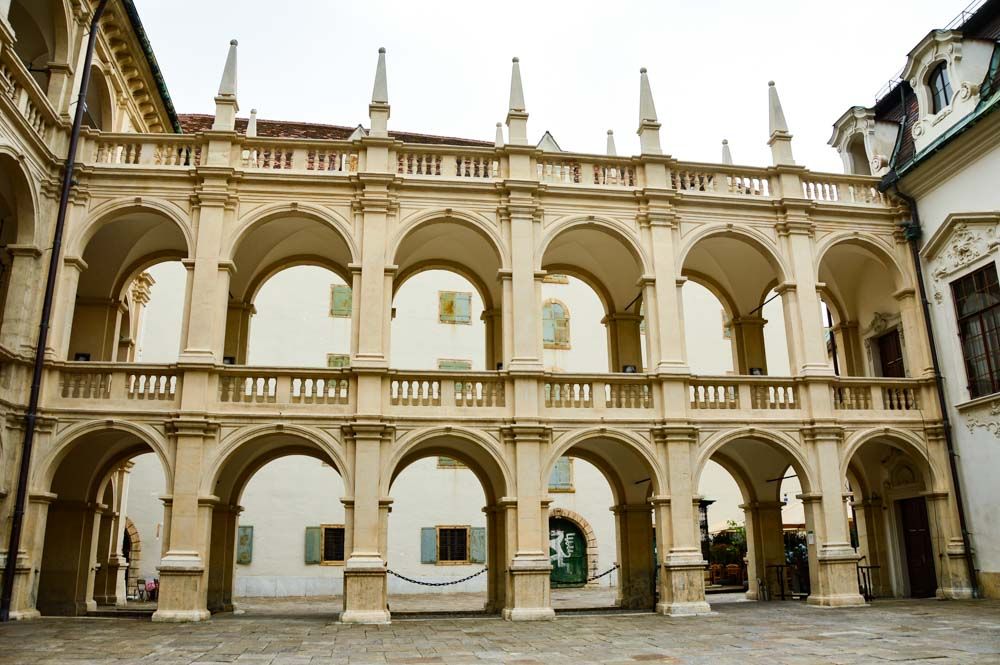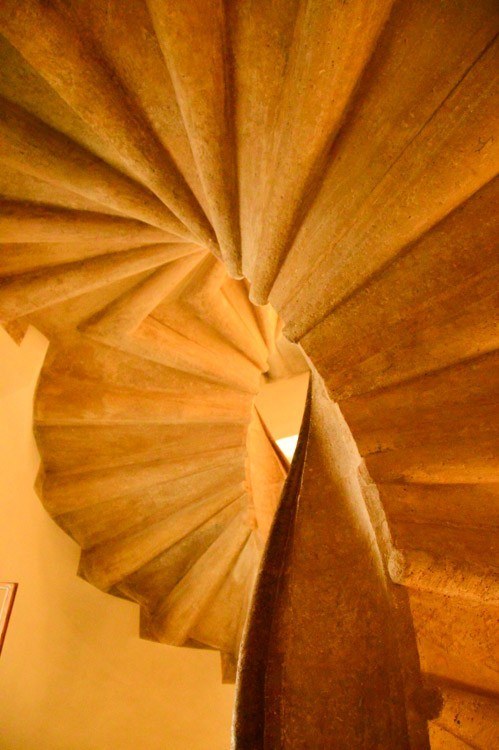 Have a pre-dinner drink with a view on Schlossberg and then head down to well respected Der Steirer Graz for a classic style Austrian meal. [separator type="thick"]
⇒ Read my Post on 23 Things to do in Graz [separator type="thick"]
Graz Boutique Hotels
As you would expect in a City of design, boutique hotel lovers are spoilt for choice in Graz.
First up for me is Hotel Grand Wiesler. This airy and stylish boutique hotel has a great location about a 5-minute walk from the centre of the Graz old town. It mixes shabby chic with minimalism and pulls off a very comfortable boutique hotel.
⇒ Read more Reviews ⇒ Book Now
Only a 10-minute walk down the road is the Lend Hotel. This contemporary hotel is full of modern art pieces and has the most fantastic roof terrace with glorious views of Schlossberg.
⇒ Read more Reviews ⇒ Book Now
⇒ Head East for more interesting European experiences from Czech Spa Towns to things to do in Riga and things to do in Latvia.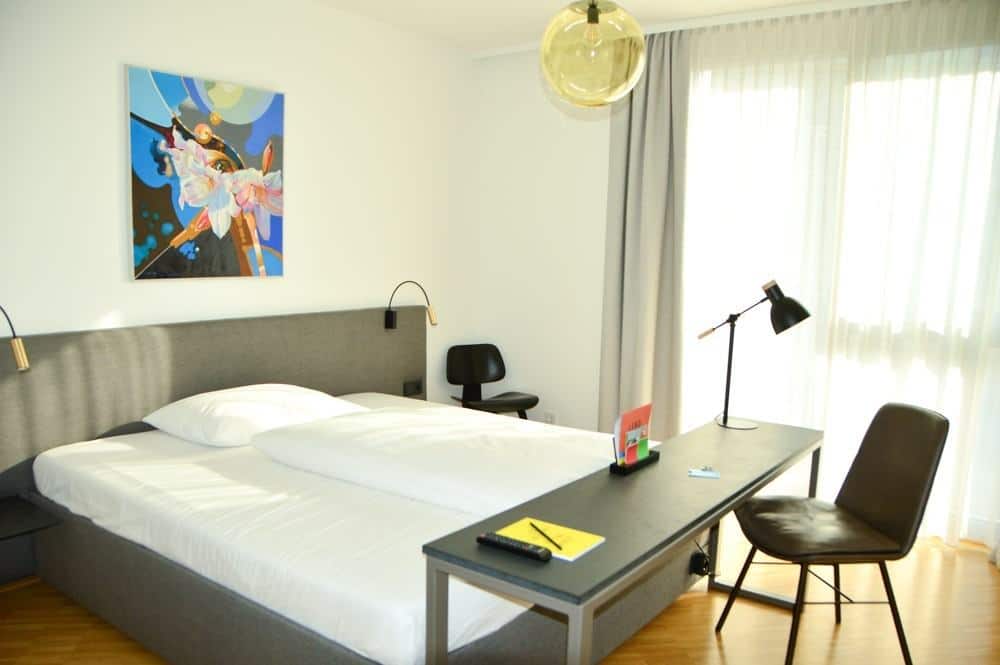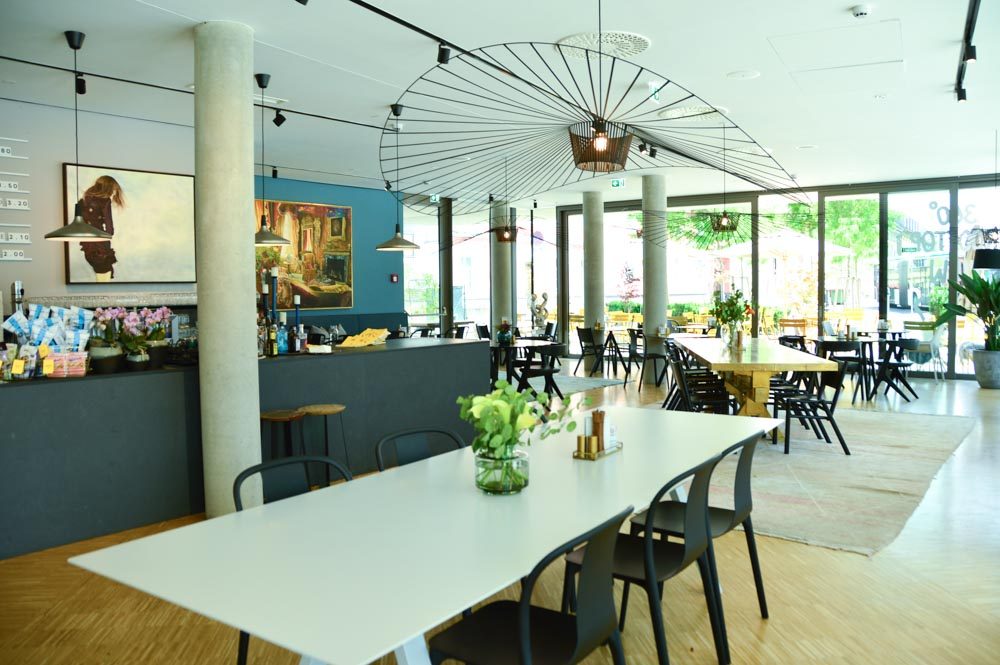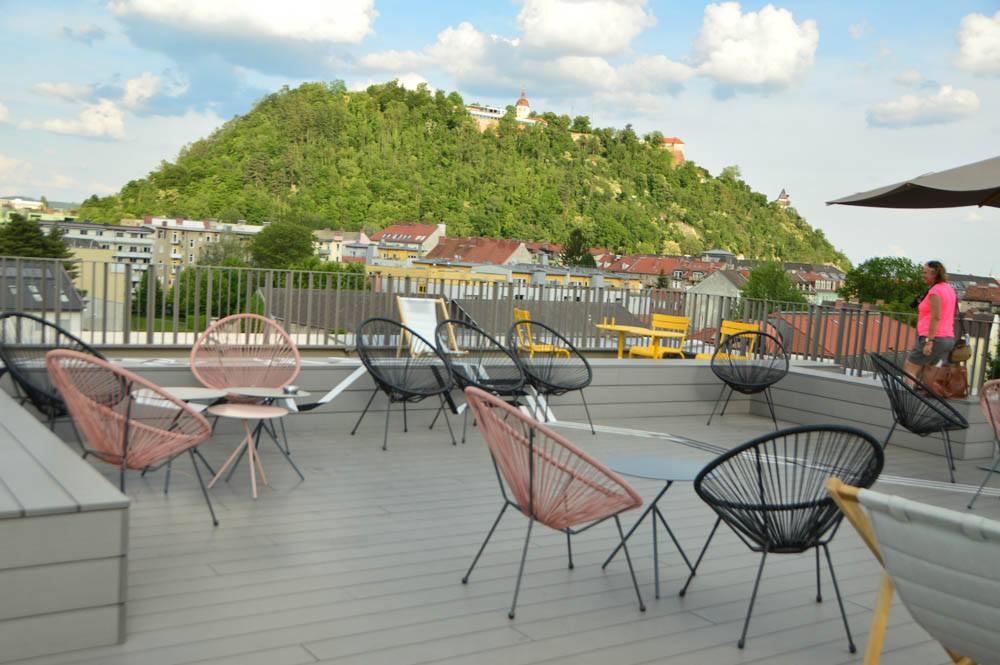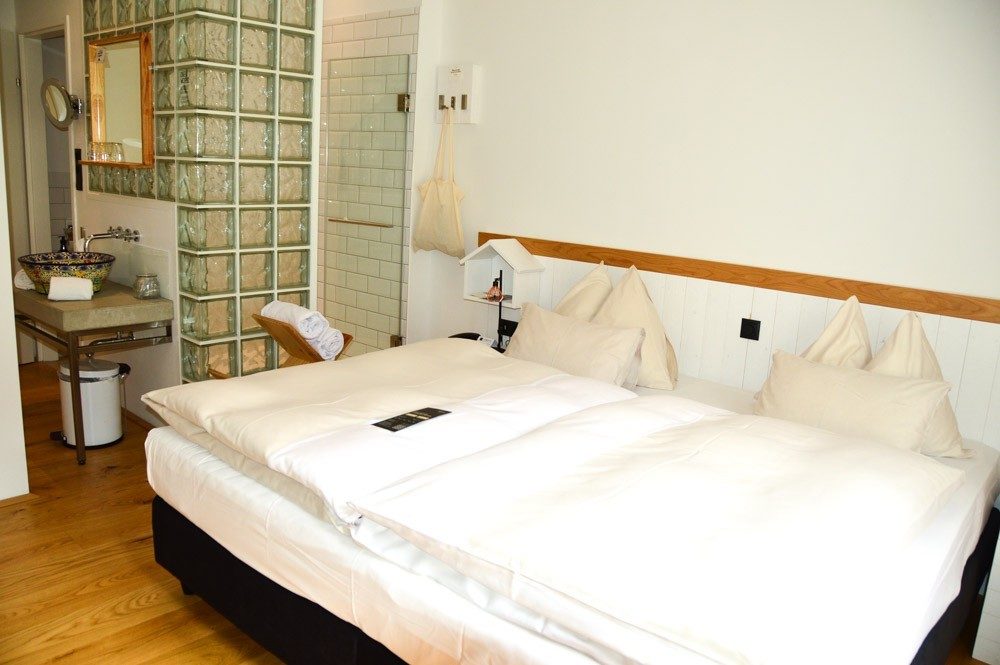 Day Eight – Graz
Start your morning with a trip to futuristic-looking Kunsthaus and check out the latest exhibitions. Then visit one of the nearby Farmer's markets for some lunch.
Next up is the fantastic Schloss Eggenberg Palace. Don't miss the peacocks. Finish off your day by heading to Graz Airport and the fantastic Austrian Sculpture Park, home to more than 70 works of modern art.
And for dinner somewhere different. Get ready for an amazing meal in the nearby town of Frohnleiten at the Beef Bar.
This amazing little restaurant prepares extraordinary versions of beef – salted, tartare, burger – using just coal and a bbq. Great local beers and wines, a fantastic atmosphere – this is a don't miss.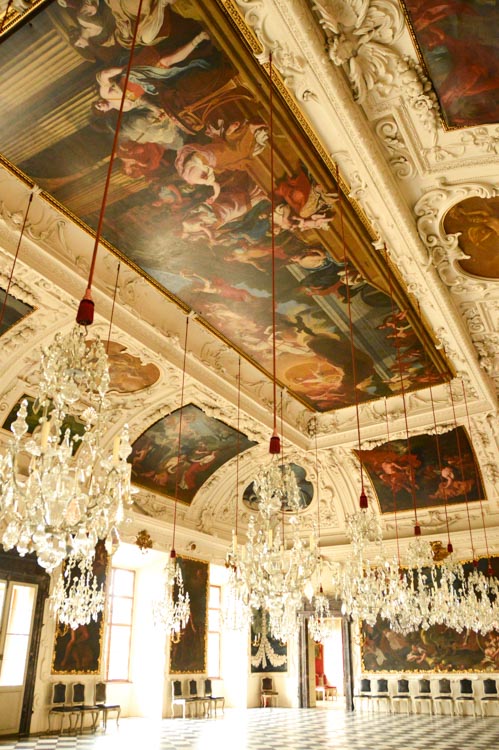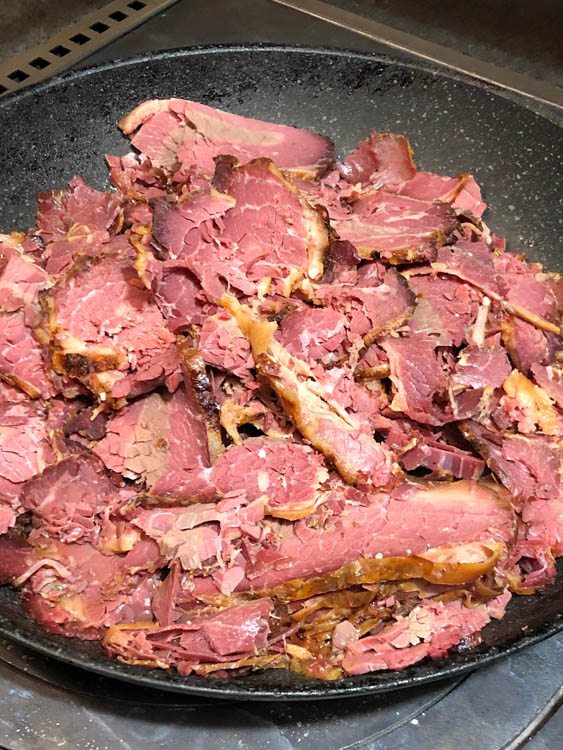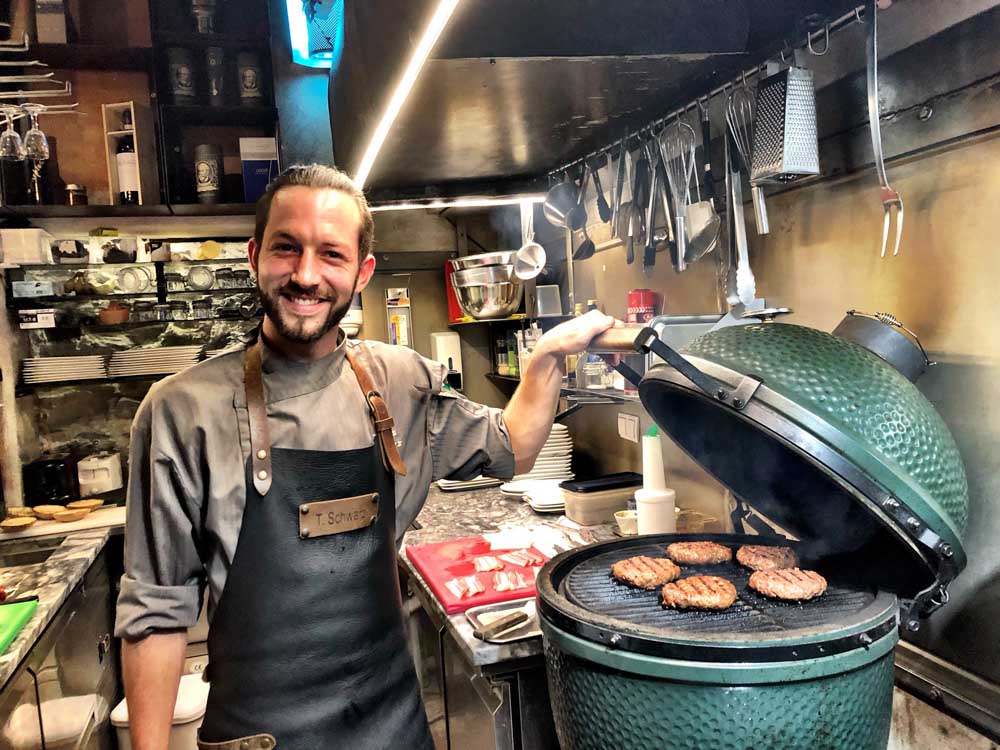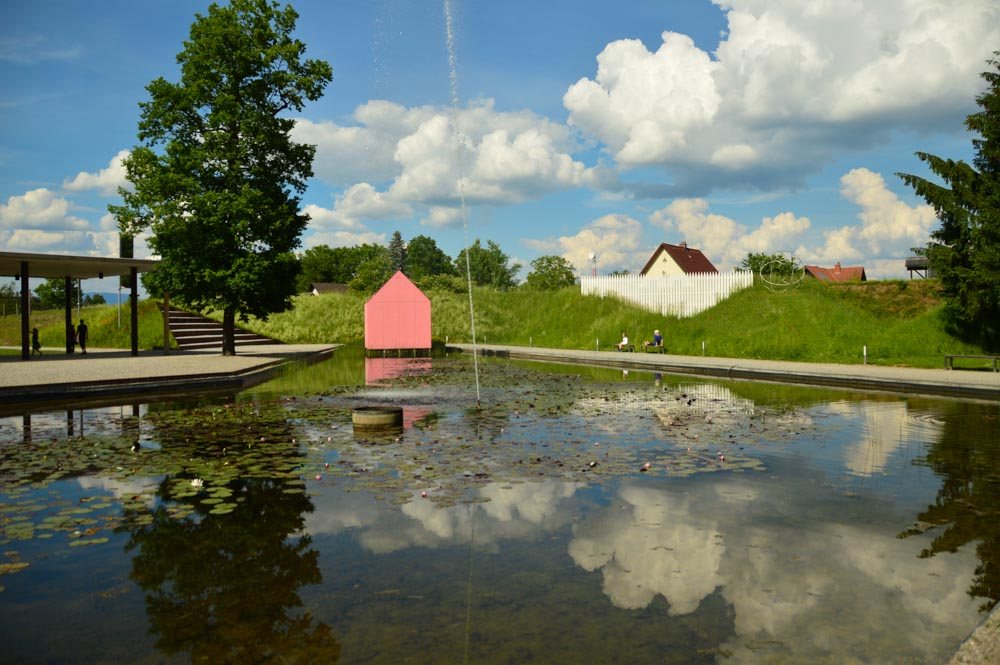 Day Nine – Graz
Time to explore the area around Graz. Start the day by heading to the fantastic Monastery Stift Rein. Founded in 1129, this is the oldest Cistercian monastery in the world. The art nouveau interiors are amazing.
Make sure you get there for one of the monastery tours so you are able to see the extraordinary library.
Have lunch at the fantastic Lurgrotte Pegau limestone caves. Then enjoy the hour-long guided tour. The highlight for me was the extraordinary light and sound show in the cavernous centre of the caves. Definitely, an experience to remember.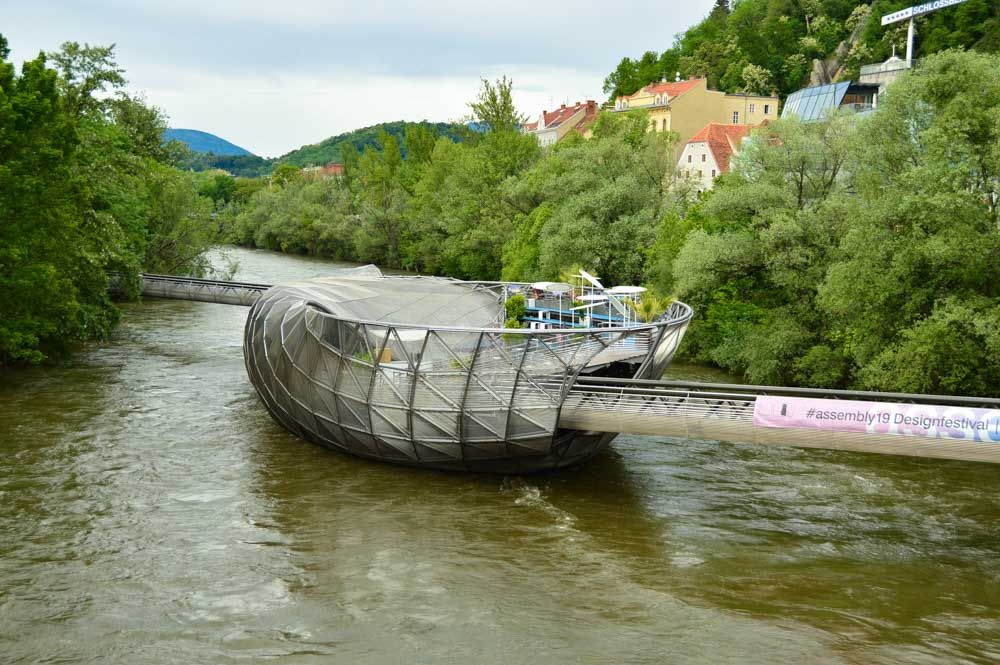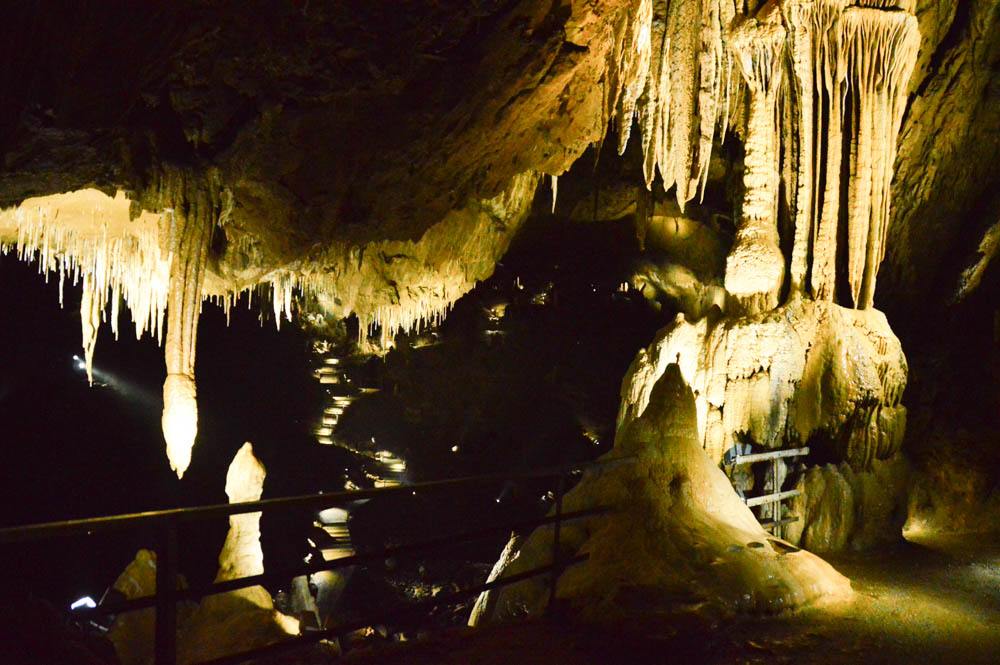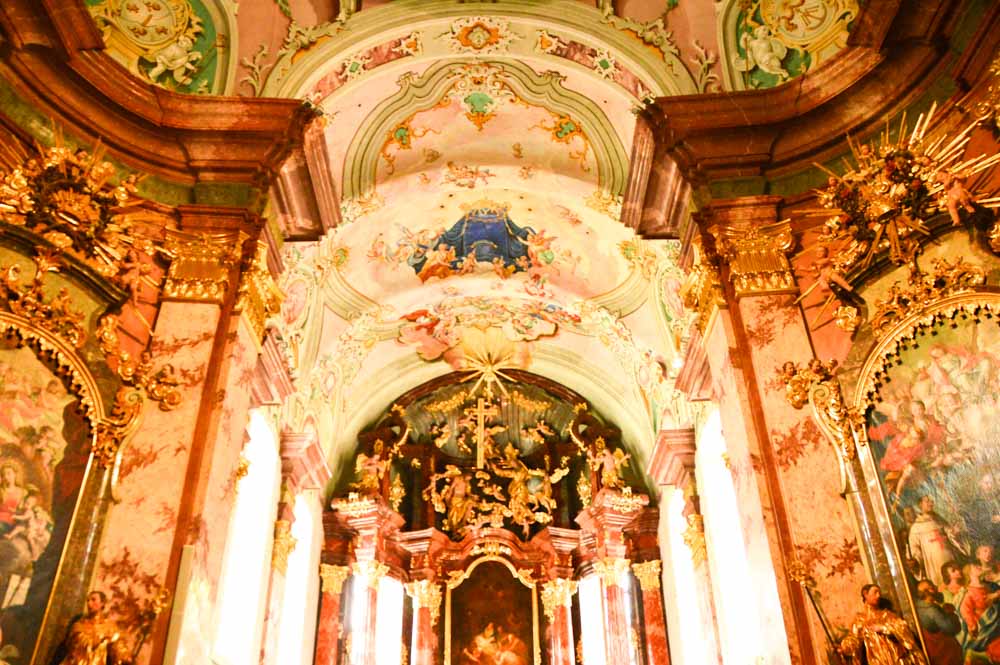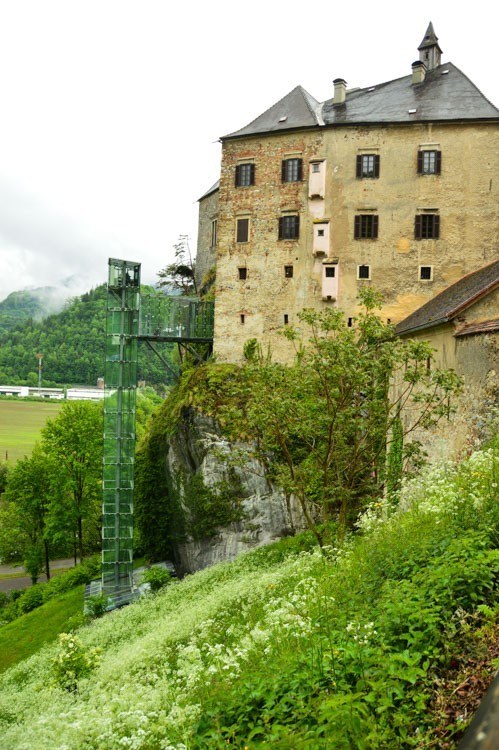 If time permits head to the fantastic Rabenstein Fortress. Rabenstein Fortress is a great example of what Graz does so well which mixes the old and new. This 12th-century castle now comes with its own glass revolving lift.
For your last dinner in Austria, head to an island which is actually a floating ship. The futuristic Murinsel is a fantastic glass structure on the Mur river with a great little bar and restaurant.
Day Ten
If time permits have breakfast at the super cute Omas Teekane cafe. Then fly out of Graz or head to Vienna for further connections.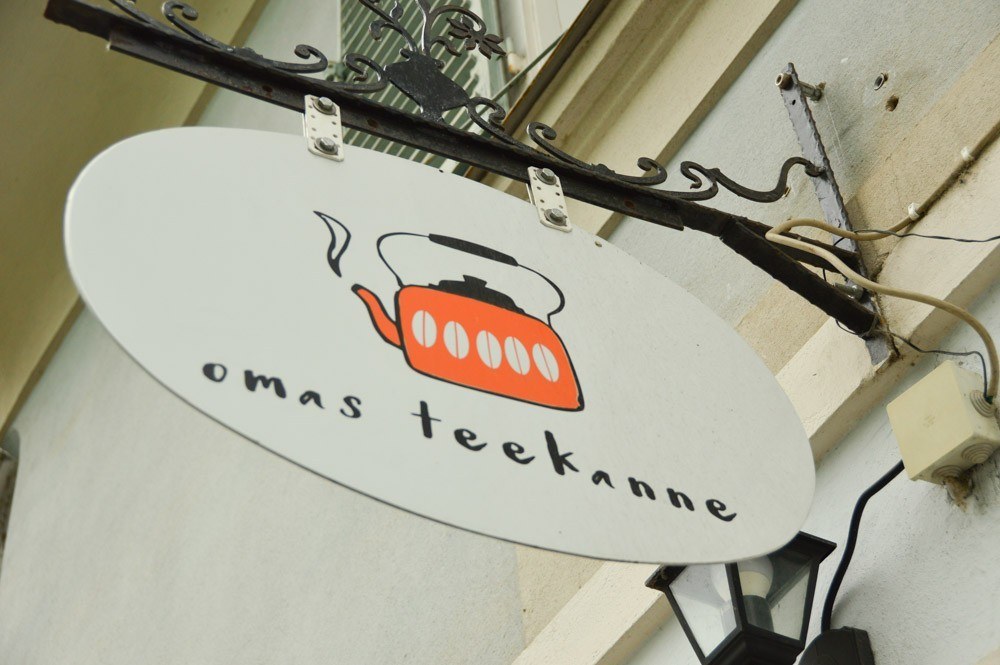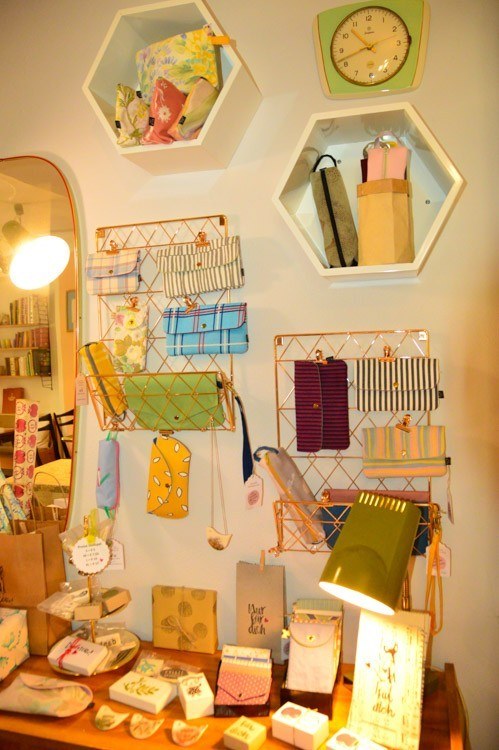 Suggested Itineraries – Different Options for Austria Holidays
Use my Austria travel Itinerary for a base to create your own itinerary. The above can work as an Austria self-drive itinerary. Cut out one day in Graz for an Austria 9 days itinerary.
Cut out Salzburg and Graz for a Vienna and Salzburg Itinerary. If you only have one week then cut out Innsbruck. And for a great Austria Itinerary 6 days just visit Vienna and Graz.
If you're after a short trip Austria then I would just visit Graz.
⇒ If you like beautiful European towns check out my posts on Saint Antonin Noble Val and Tarn et Garonne in France, 30 Famous Landmarks in France, 25 Famous Paris Monuments, 37 Fascinating Facts About Paris, 32 Most Beautiful Cities in France, 10 Beautiful Bridges in France, 10 Beautiful Lakes in France and the 6 Best Places to Watch the Sunrise in Paris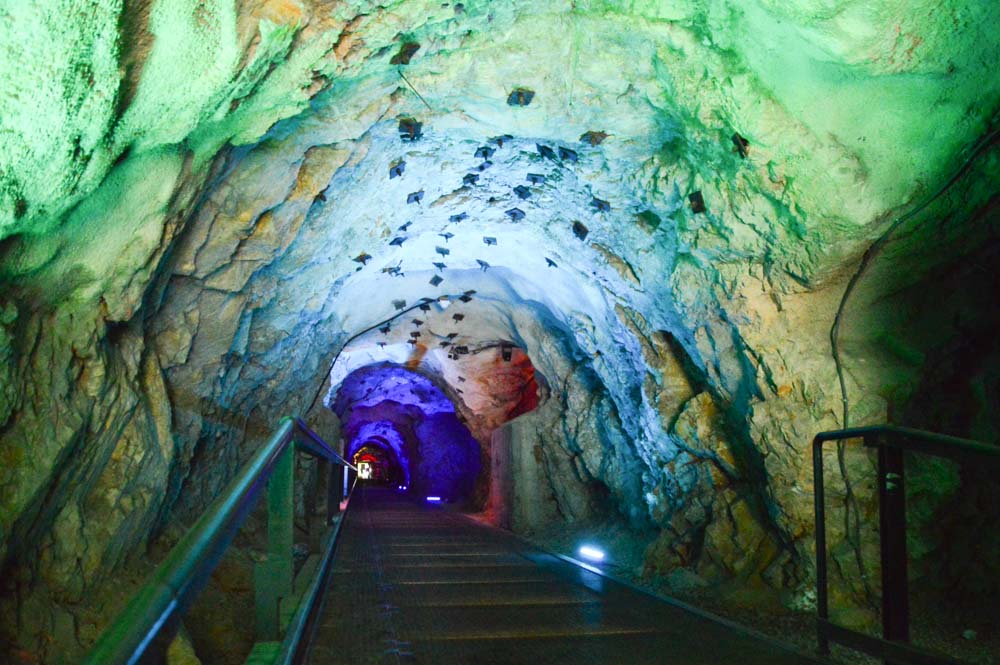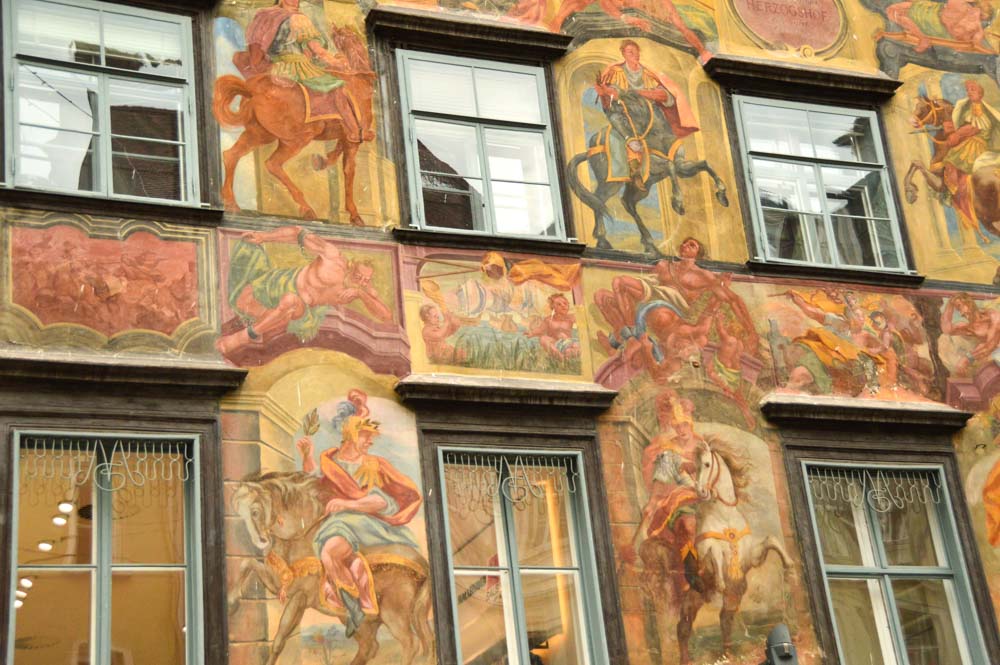 How to Get to Austria
Vienna, Graz and Innsbruck all have airports which receive direct flights from London. The two closest airports for Salzburg are Linz in Austria and Munich in Germany.
As you would expect, the largest number of flights are through Vienna. [separator type="thin"]
⇒ Save time and book the train from Vienna Airport to the city centre here.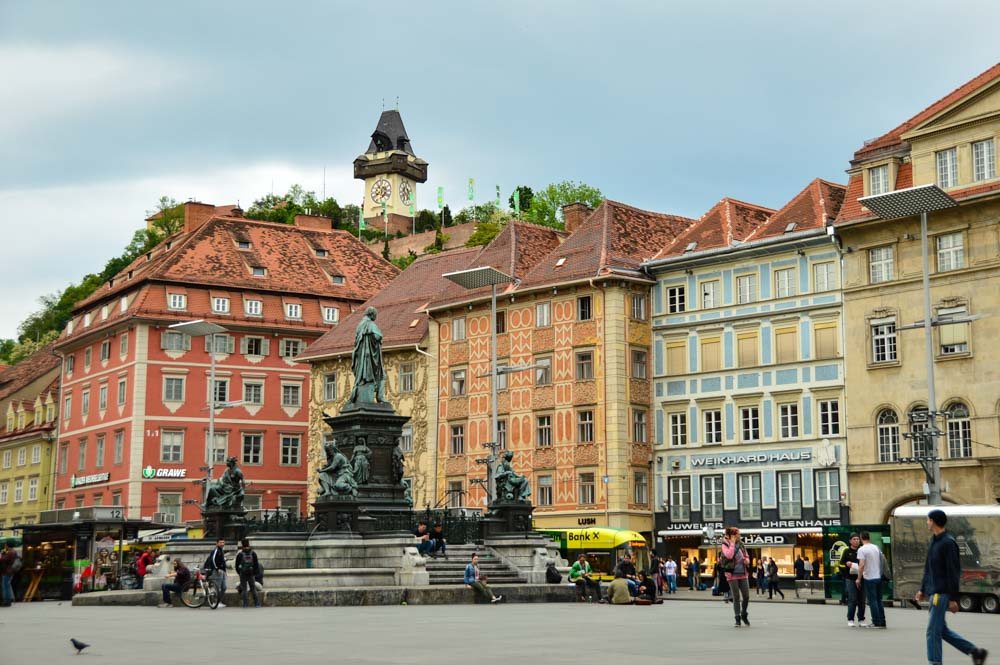 This itinerary ends in Graz so if you'd like to follow it completely there are still quite a few airlines who fly out of Graz.
⇒ Airports in Austria and who flies where [separator type="thin"]
⇒ Want great hair in your travel shots? Read my complete guide to buying a Travel Hair Dryer with Diffuser. [separator type="thin"]
NB: Austria Time is CEST or GMT +1 Vienna Austria time.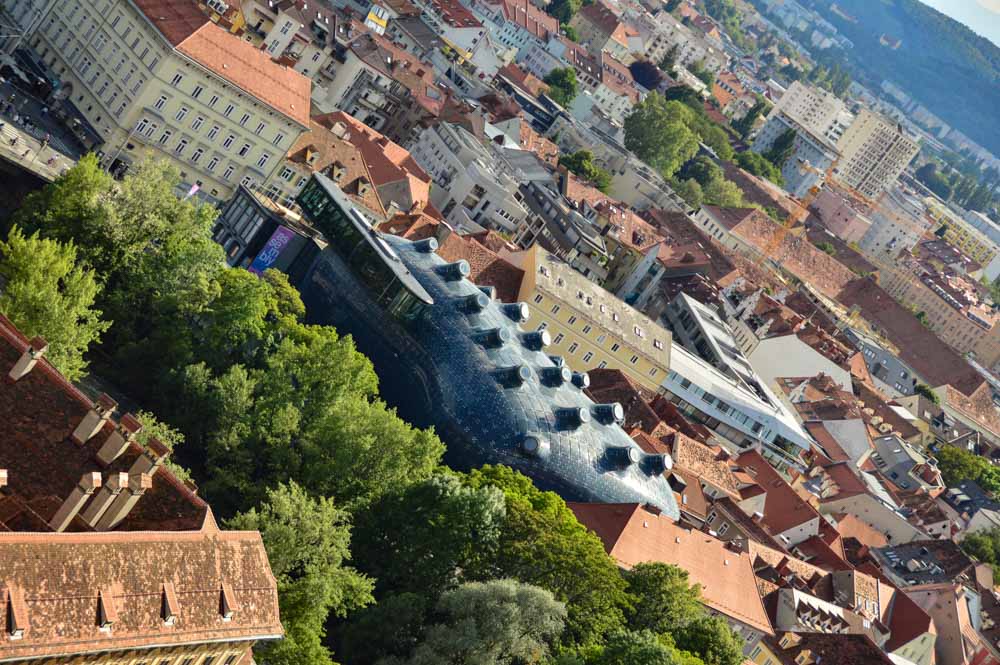 How to Get Around Austria
Austria is one of the most mountainous countries in Europe. This means great views throughout most of the country.
However, it can make things trickier when it comes to getting around. Hiring a car if you are travelling in Austria during winter is often not such a good idea if you're not used to wintering mountain driving.
From November to mid-April snow chains or winter tires are required.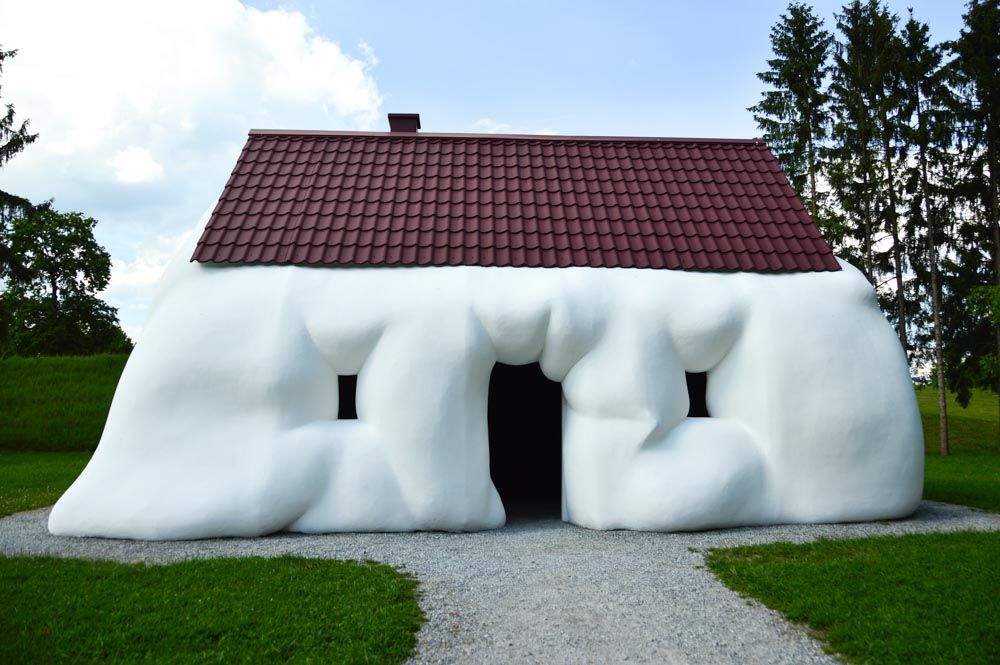 A car can be fantastic for getting around outside of the winter months but car hire isn't that cheap and toll stickers are required to drive on Austria's highways. I don't mean to put you off but driving in Austria can be a bit of a pain.
⇒ Prices on Car Hire in Austria
As Austria is quite small it is perfectly suited to train travel. And even better Austria has the OBB Railjet, one of Europe's most luxurious and high-tech trains. Train journeys in Austria are usually fairly short and you'll arrive in the city centre.
⇒Train Times & Prices in Austria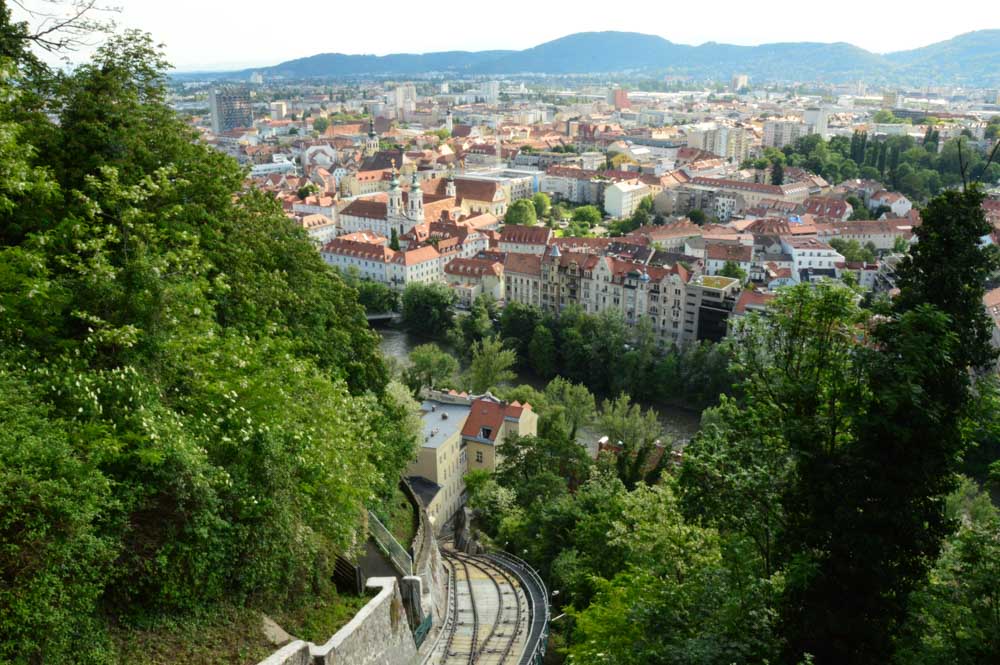 Who Paid for What in this Post
My most recent trip to Austria just covered Graz. However, I have previously visited Vienna, Salzburg, Kitzbuhel and Innsbruck on my own dime. The entire trip to Graz and around was funded by the Graz Tourism Board and Propel – thank you very much.
As always, despite this support, the opinions above are all my own. Also, if you click through on the links in this post and make purchases it is highly likely that I will receive a small commission. Just wanted to make sure you knew.
[separator type="thick"]
READ NEXT: 23 THINGS TO DO IN AND AROUND GRAZ AUSTRIA
[separator type="thick"]
Like this post? Why not Pin It?