Planning a trip and wondering about Bali Where to Stay? To really get into the relaxed vibe one of the best things you can do is to rent a villa in Bali.
Beautiful Bali is often rated as one of the best travel destinations in the world. There is so much on offer – from beautiful beaches to stunning spas to the rainforest to the warm and welcoming people of Bali.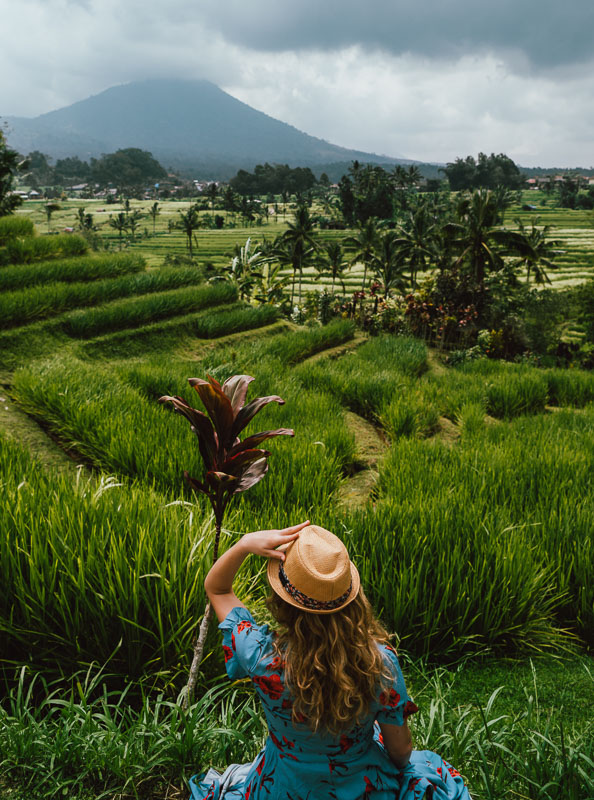 Here are the best places to stay in Bali, things to do, villas to rent in Bali and some of the best boutique hotels in Bali – all you need to plan a great tip and find some fantastic Bali Accommodation.
1. Where to Stay in Bali – Seminyak
Seminyak is now the "It" town of Bali. It is probably the most modern town on the island. Seminyak Bali is the perfect place for a relaxation focused trip for people who like to have a nice meal out and do some shopping.
Seminyak is a paradise for food lovers with loads of terrific restaurants, designer shopping if that is your thing and amazing sunsets.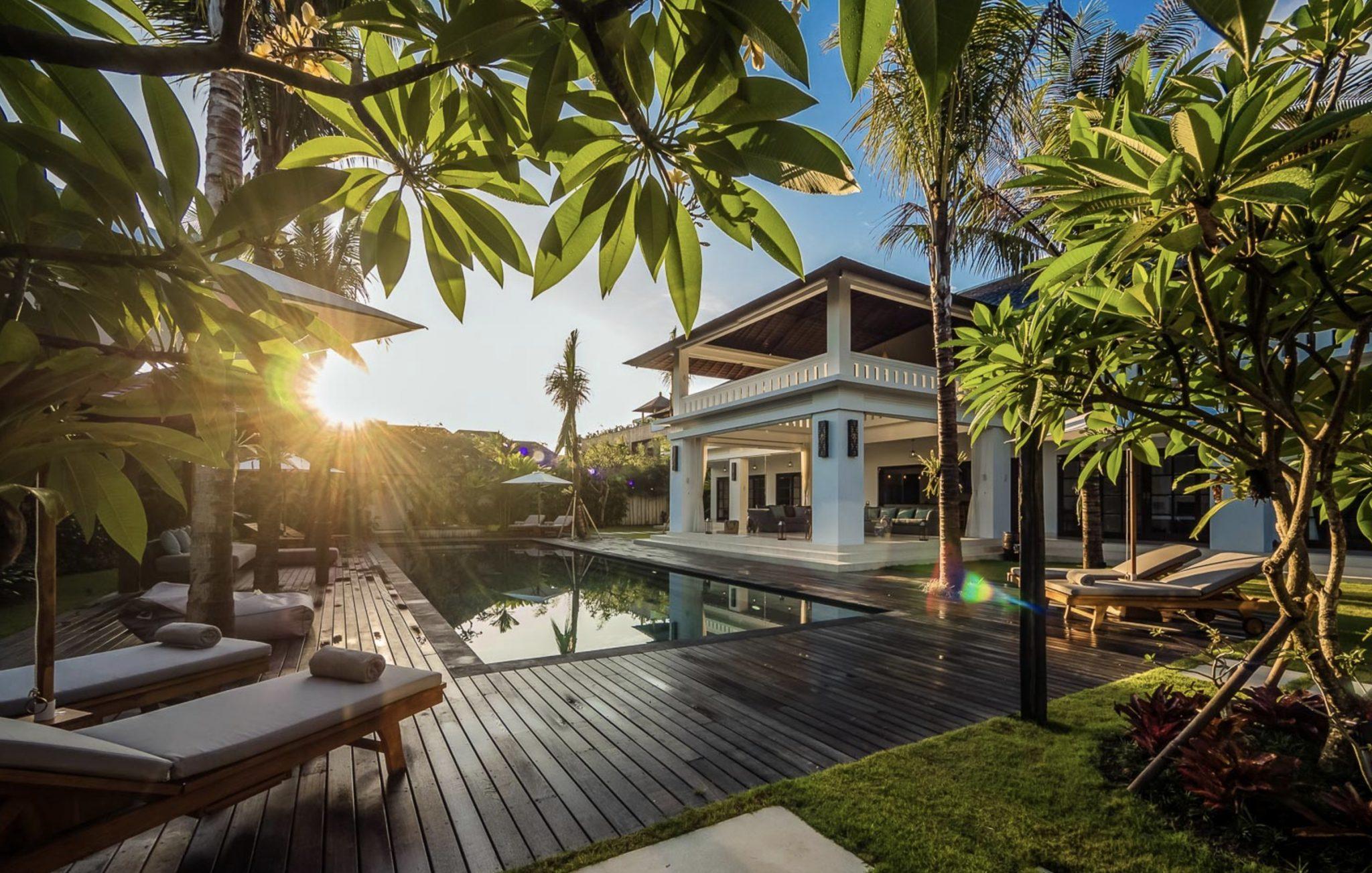 Where to Spa in Seminyak
Seminyak is known for its miles of beaches and for having some fantastic spas. If you are after a day spa in Seminyak here are a few options:
⇒ Bodyworks -try the Cream Hair Bath
⇒ Reday Spa -known for great pedicures
⇒ Spring -offers a blow dry, DJ and cocktail in the evening!
⇒ Prana -one of the oldest spas in the area and great for those staying in the southern part of Seminyak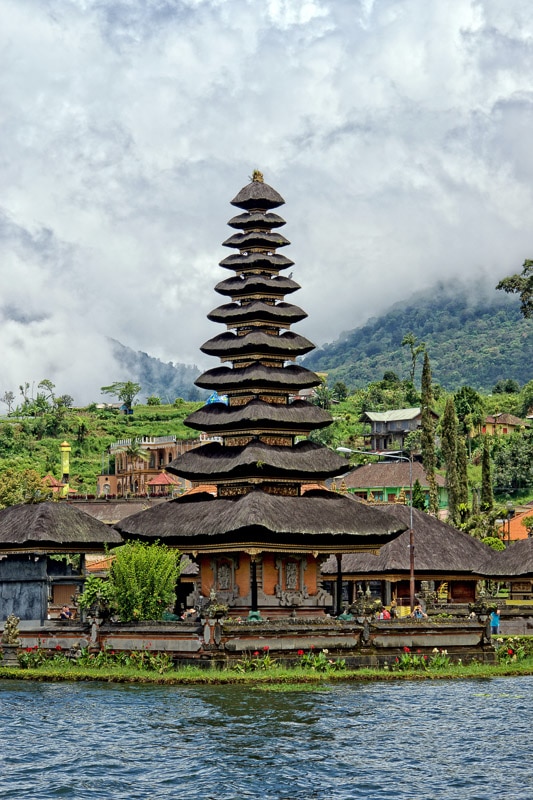 Where to Eat in Seminyak
There are some amazing Bali restaurants and Seminyak is well known for its fantastic food. Here are a few to try:
⇒ Mejekawi by Ku de Ta is a world-respected restaurant with an amazing beachfront location
⇒ The Plantation Grill offers innovative dishes of grilled meat and seafood in a 1920s setting
⇒ Settimo Cielo at The Layar is a sleek Italian restaurant lit by stunning lanterns
⇒ La Lucciola has amazing ocean and sunset views and all-day eating
Top Places to stay in Bali: Seminyak
There are many places to stay in Seminyak Bali. But to really relax I would recommend renting a villa in Bali.
⇒ Click here for some great villa options.
For a great value boutique hotel in Seminyak have a look at Puri Madawi. This funky hotel is actually in the suburb next to Seminyak, Petitenget and is just a 5 minute walk from the beach.
⇒ Read more reviews on TripAdvisor ⇒ Book Now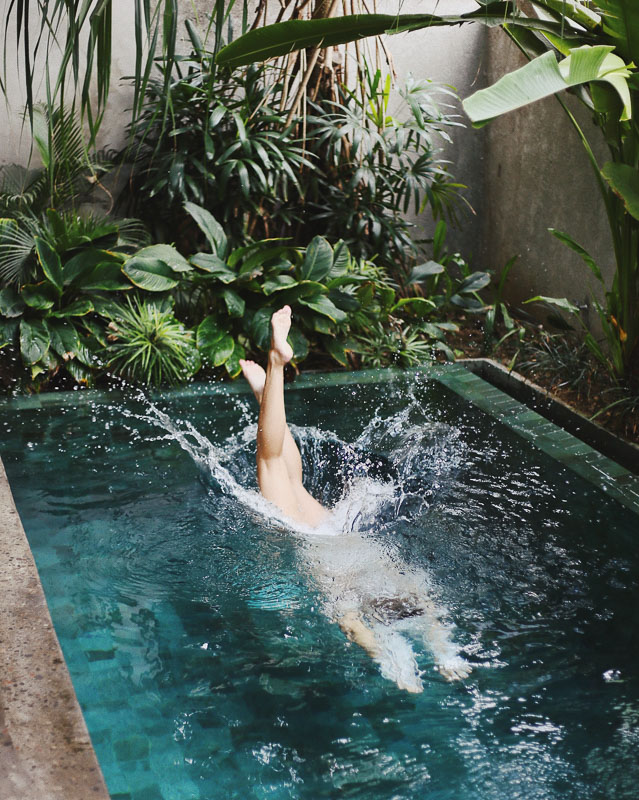 One of the best places to stay in Bali Indonesia for affordable luxury is The Amala in Seminyak. These Balinese villas have their own pools and their is a fantastic spa. The Bamboo restaurant serves organic Indonesian and European food.
⇒ Read more reviews on TripAdvisor ⇒ Book Now
⇒ Read my full post on the best boutique hotels Seminyak has on offer
And before you head to Bali make sure you read this great post on Bali Travel Tips and Advice.
⇒ Korea is absolutely fascinating. Check out my posts on what to do for some inspiration: 8 Things to do in Gangnam, 13 things to do in Myeongdong, 8 things to do in Incheon, 7 Fantastic Seoul Boutique hotels, the best Seoul Day Trips, Where to Stay in Busan, the best things to do in Jeju Island, 26 Beautiful Places in South Korea and the best things to do in Daegu. Then plan your trip with my Korea Itinerary, Seoul Itinerary, Jeju Itinerary, and Busan Itinerary.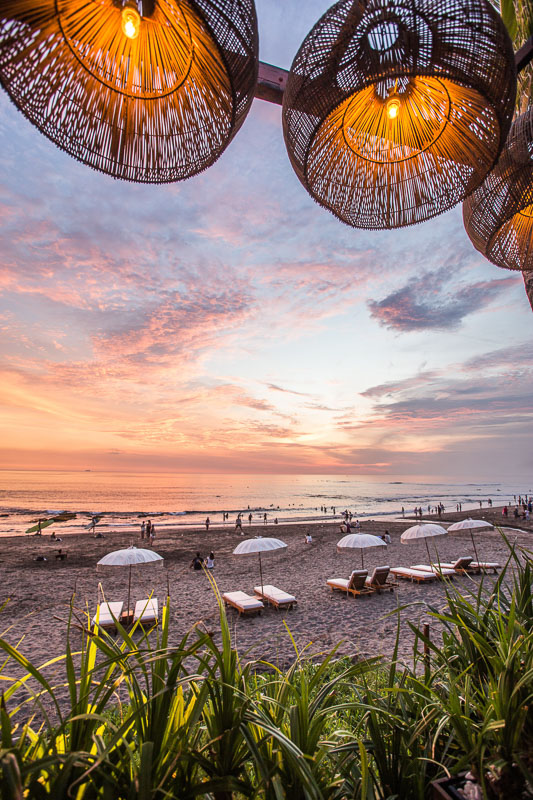 2. Where to Stay Bali – Ubud
Ubud is the opposite of the typical Bali beach perception. It is located in the cool mountains of Bali. It is the cultural center of Bali – and for many the spa center as well. Ubud is one of the best areas to stay in Bali.
Ubud Bali is home to some stunning temples, waterfalls and rice fields, Gunung Batur an active volcano, the largest freshwater lake in Bali, the Sacred Monkey Forest and much more.
If you're looking to buy Balinese arts and crafts Ubud is a great place to shop on your trip to Bali – and don't forget that haggling is expected. There are numerous temples around Ubud including the Elephant Cave and Gunung Kwai.
Where to Spa in Ubud
Ubud is known for high quality spas at a low cost. Treatments can vary from a one hour Balinese massage to a four hour full body treatment.
⇒ 3 Points for body, mind and soul treatments
⇒ For massage expertise try the Tamarind Spa
⇒ For an amazing location with your treatments look at the Karsa Spa
⇒ And definitely log in to 12Go when you're organising how you're going to get around Indonesia. This super easy to use platform has all modes of transport on the one platform and allows you to compare based on time, cost, and reviews.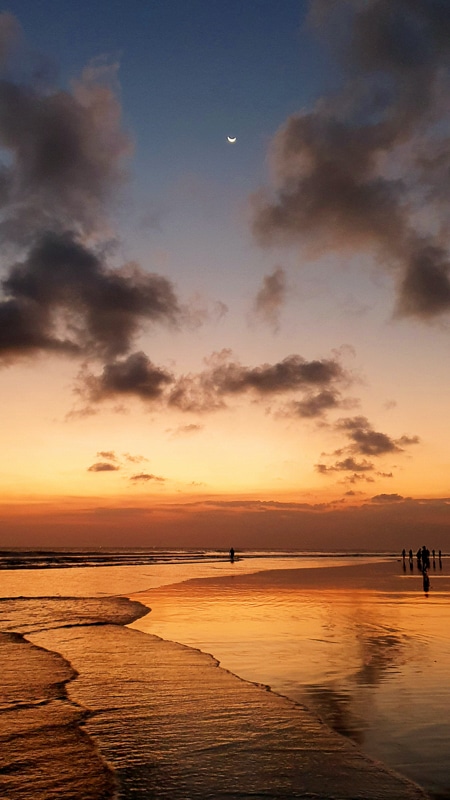 Where to Eat in Ubud
Ubud is home to some of the best restaurants in Bali. The cuisine is diverse – from high end dining to simple street food – and you'll find a full range from vegan to carnivore.
⇒ Locavore is considered by many to the best restaurant in Ubud and serves contemporary European cuisine.
⇒ Mozaic is the place to go for French-inspired cuisine.
⇒ If you're after romance try CasCades at the Viceroy.
⇒ For a riverside view try Kubu.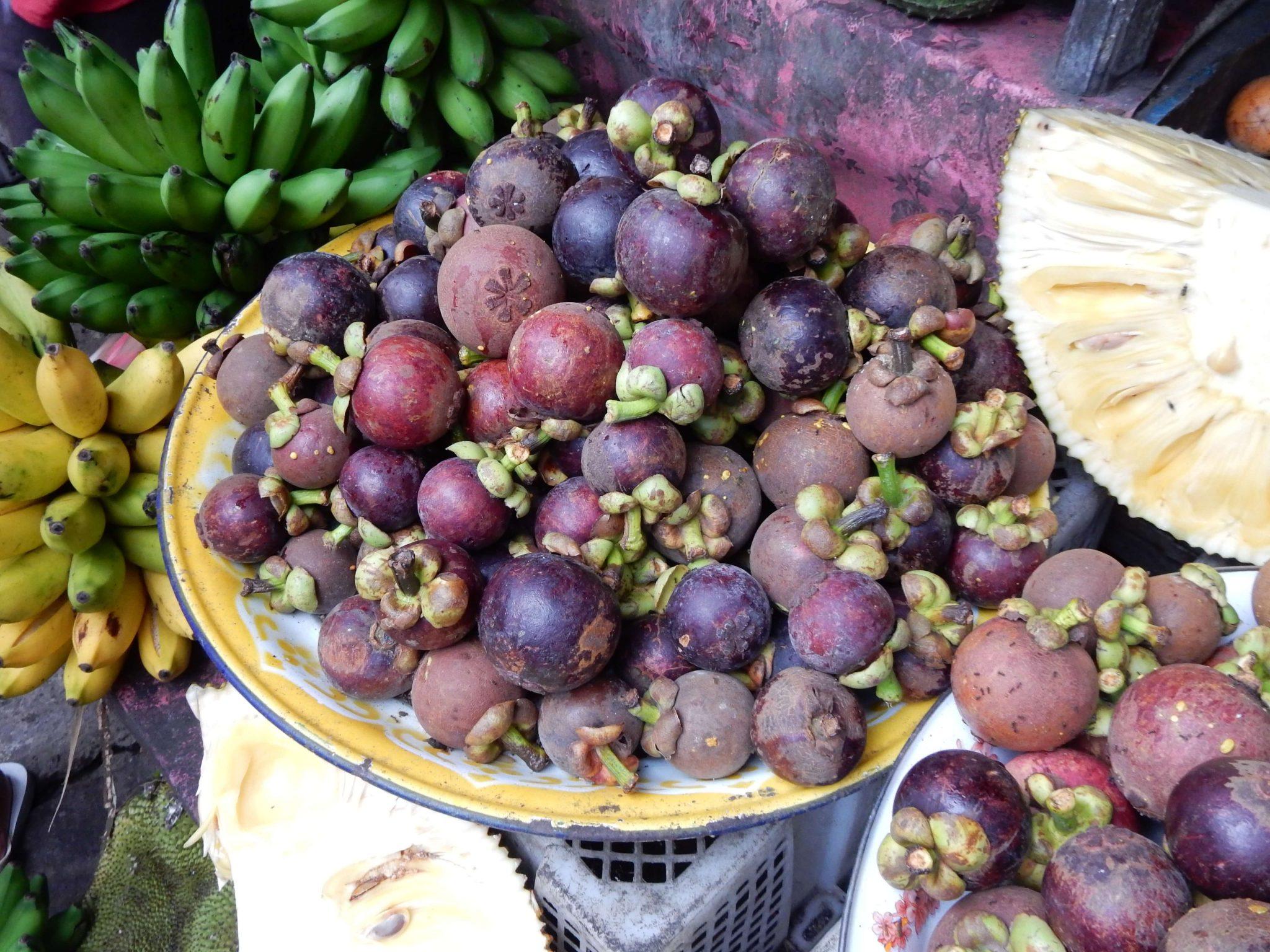 Where to stay in Bali Indonesia: Ubud
⇒ Click here for some great villa options in Ubud
If you're looking for where to stay in Ubud, a great value boutique hotel in Ubud have a look at Bambu Indah. This eco-chic resort is built around ancient Javanese houses and has a natural pool and organic garden.
⇒ Read more reviews on TripAdvisor ⇒ Book Now
For a more upmarket option check out Como Uma. The rooms are set on a hillside and overlook a gorge. There is a sleek infinity pool and best of all the Como Shambala Spa.
⇒ Read more reviews on TripAdvisor ⇒ Book Now
⇒ Read more in my posts on Where to stay in Ubud and the best boutique hotels Ubud has on offer.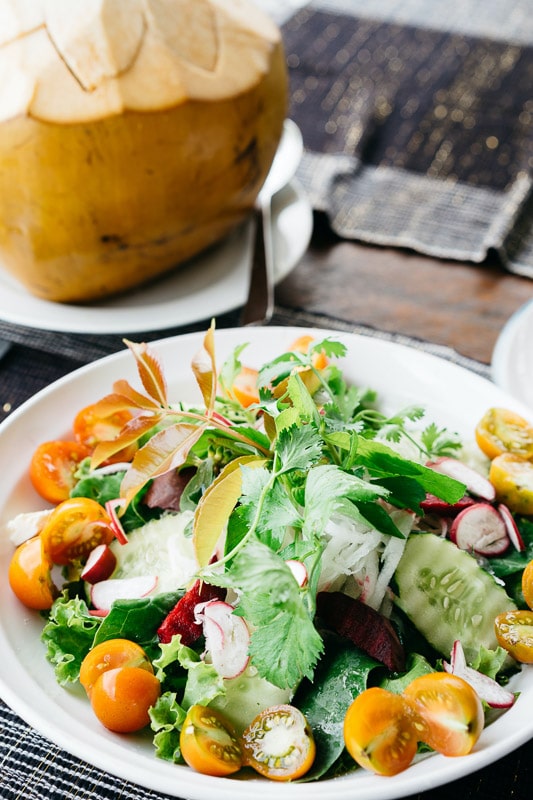 3. Place to Stay in Bali: Nusa Dua
Nusa Dua is about luxury accommodation, great food, golf and relaxing! It is perhaps the most expensive area in Bali. This is the best area to stay in Bali if you are looking for a stay that involves swimming, sun, spa and generally not doing much.
Where to Spa in Nusa Dua Bali
⇒ Check out their brilliant deals on packages at Zahra Spa
⇒ For an upmarket hotel experience try the Heavenly Spa at the Westin
⇒ Check out the coconut scrub at the Dandelion Spa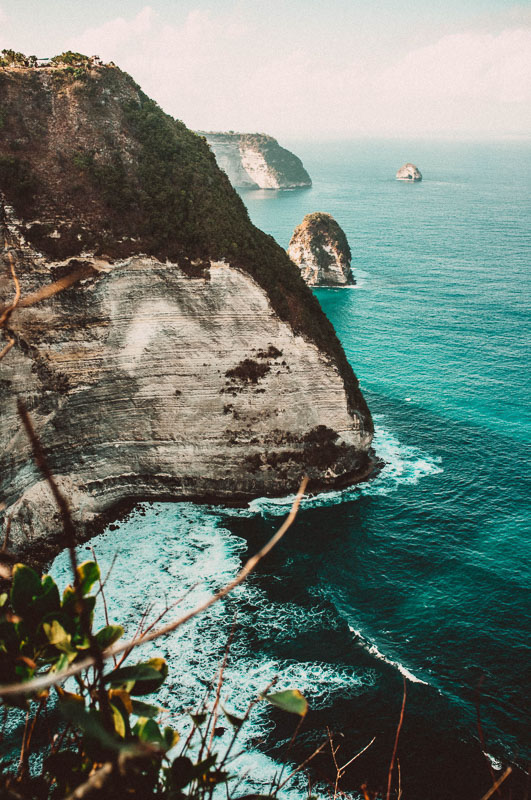 Where to Eat in Nusa Dua
⇒ for a fun mix of east and west check out Mr Bob Bar and Grill
⇒ if you're looking for decadence head to Kayuputi at St Regis
⇒ keen for a pizza? Head to Nusa Dua Pizza
Where to stay in Nusa Dua
⇒ Click here for some great villa options in Nusa Dua
For a high-end modern option check out The Bale. At the Bale, there are pavilion rooms which each come with their own infinity pool. The pavilions also have their own garden plus a huge daybed. The Bale Nusa Dua is decorated in a contemporary, minimalist design.
⇒ Read more reviews on TripAdvisor ⇒ Book Now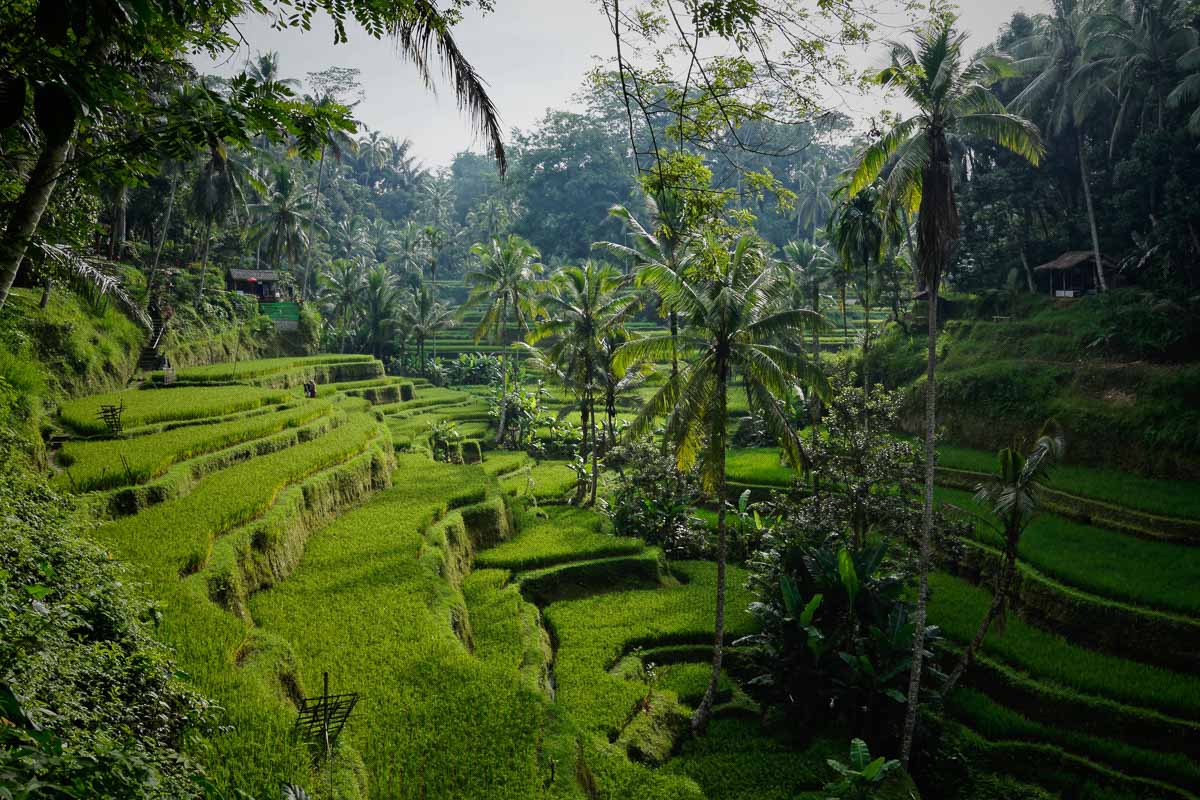 If you're after the complete spa experience have a look at the Revivo Wellness Resort. This chic spa resort is in 2.5 hectares of beautiful grounds. Revivo Bali offers a range of spa programmes for different health and wellness needs.
⇒ Read more reviews on TripAdvisor ⇒ Book Now
⇒ Working out where to go in Asia? Check out my Hong Kong Travel Blog, Hoi An blog in Vietnam, One Day in Singapore, Where to Stay in Bali, Kamalaya in Thailand, and Kuala Lumpur in One Day for some travel planning inspiration.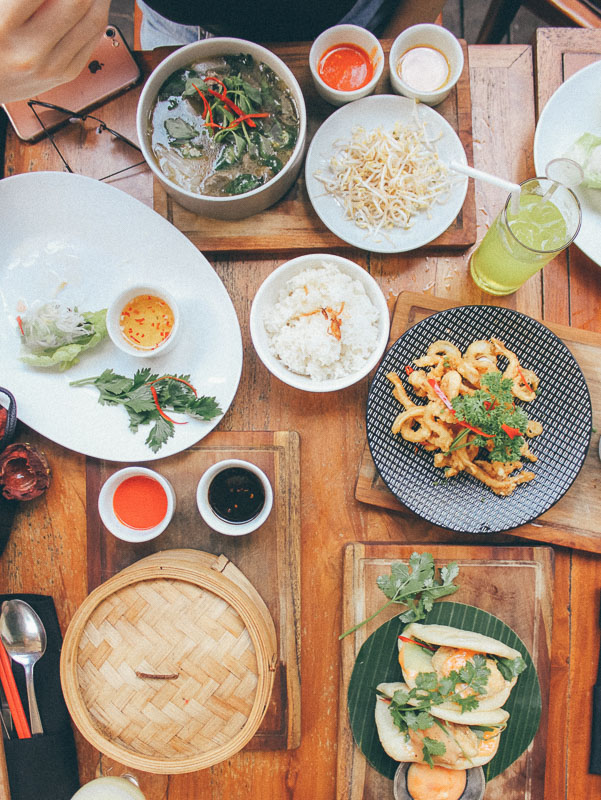 4. Places to Stay in Bali – Jimbaran
Jimbaran is located on Bali's southwestern coast and features both the famous Jimbaran Bay and Jimbaran beach. This small area is known for its upmarket luxury accommodation as well as its three groups of grilled seafood restaurants on the beach.
The great food in Jimbaran plus the sunset views keep this a busy area. This is not the place for nightlife but there is some very good boutique shopping.
Where to Spa in Jimbaran Bali
⇒ Thermes Marins Bali Spa at AYANA resort is known for its outstanding massage.
⇒ Bamboo spa features the fabulous L'Occitane products and is known to have some brilliant promotions.
⇒ Or try the Bali New Opium.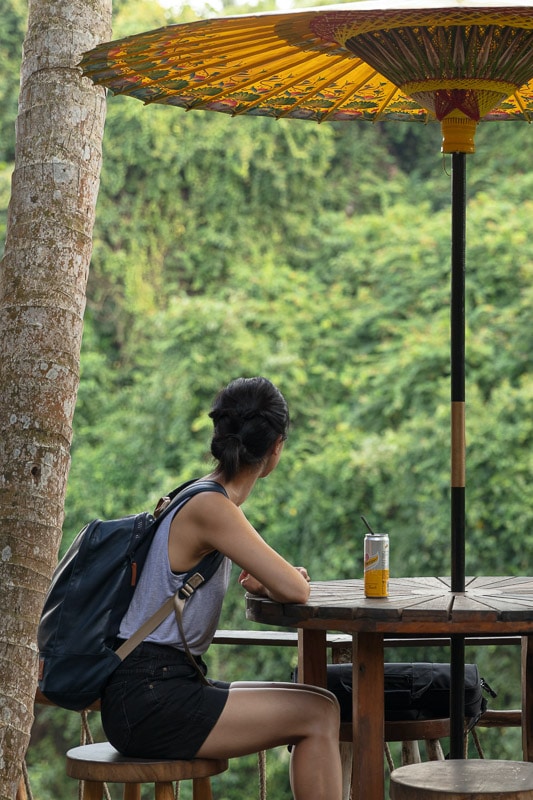 Where to Eat in Jimbaran
⇒ For a more refined beach eating experience head to Sundara Bali at the Four Seasons
⇒ If you are after an Instagram friendly setting look no further than the Rock Bar. Part of the Ayana Resort and Spa this restaurant has been featured across many travel magazines due to its unique location on a limestone cliff.
⇒ For fantastic seafood served directly on the beach try Kedonganan Seafood Cafes and Restaurants.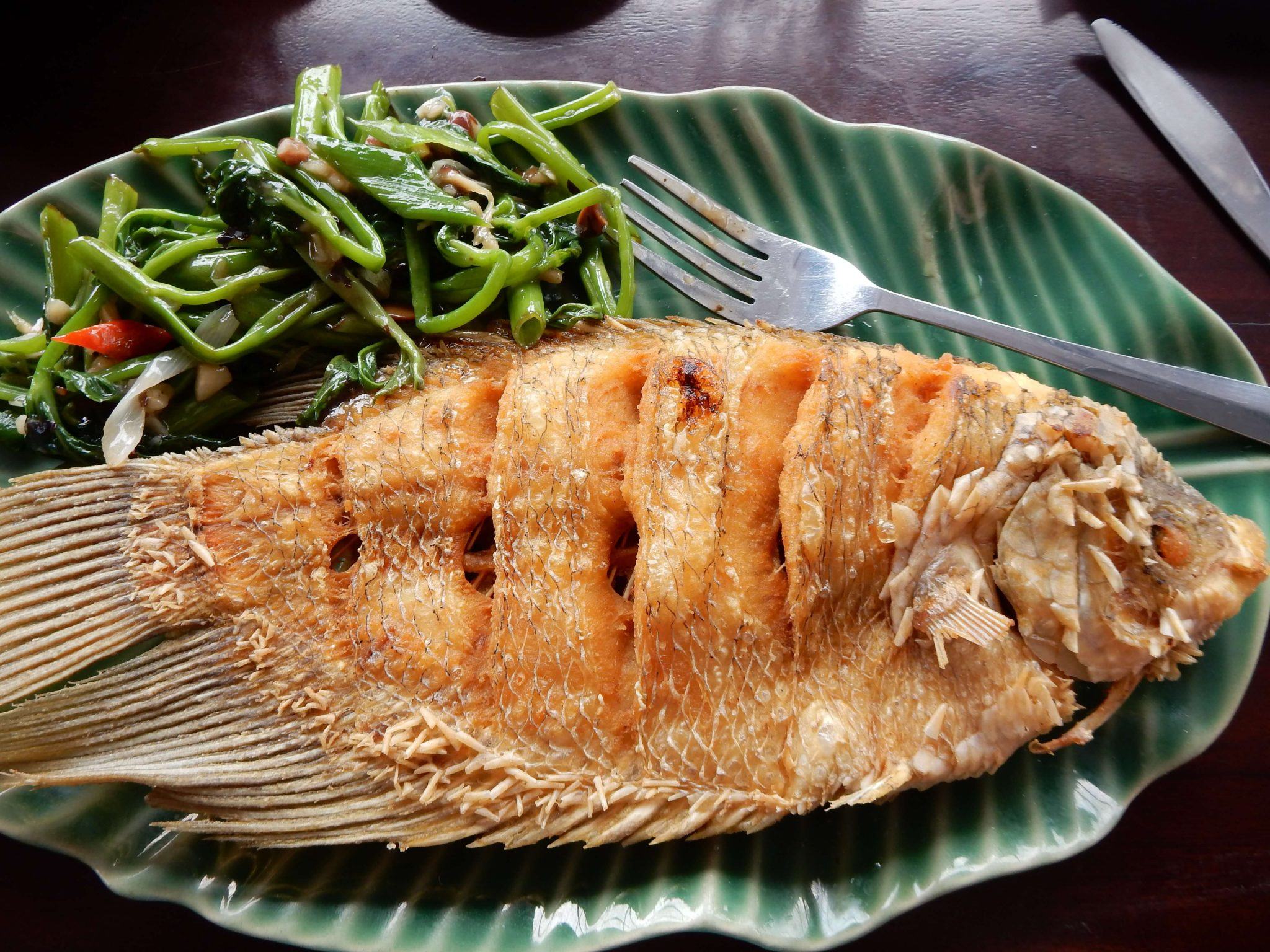 Where to stay in Jimbaran
For a mid market luxury option check out Belmond Jimbaran Buri. A mix of traditional Balinese cottages and pool villas all in a tropical garden – heavenly.
Not only is there a stunning swimming pool, but Belmond Jimbaran Puri also has an open-air beach spa where you can experience a massage whilst listening to the ocean.
⇒ Read more reviews on TripAdvisor ⇒ Book Now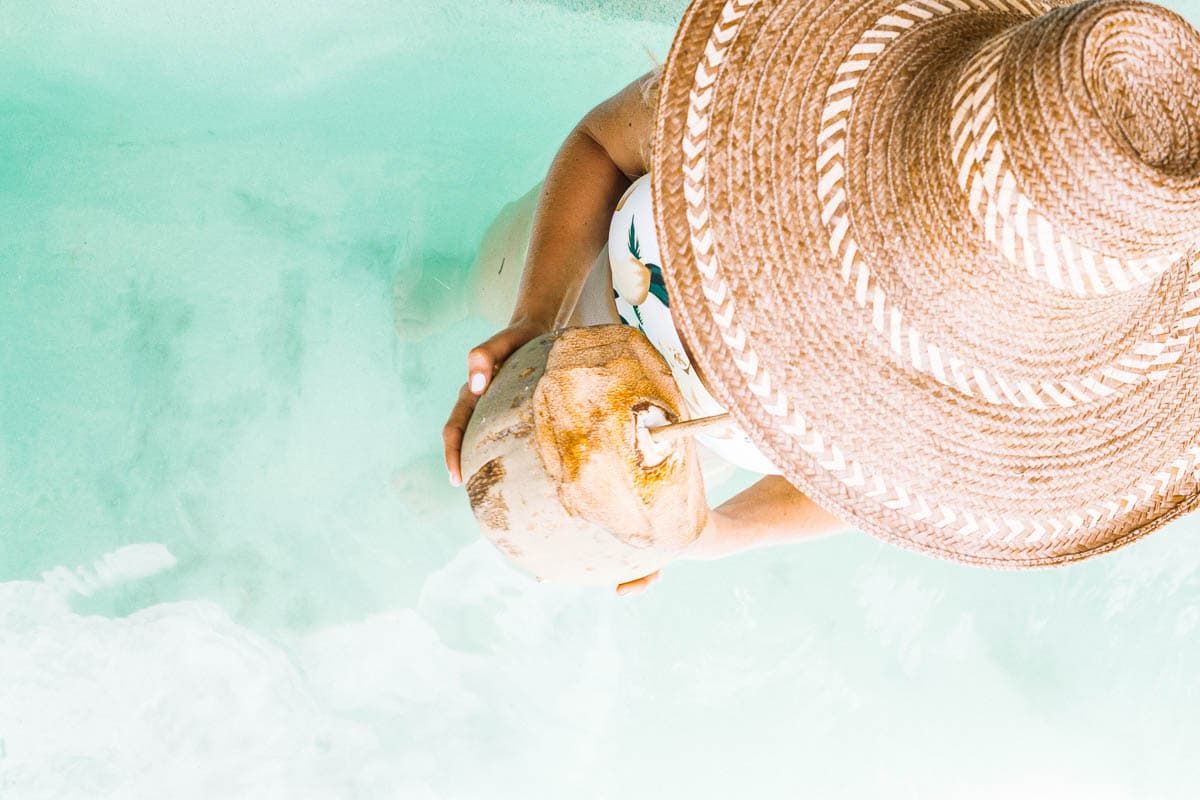 For something more at the top end of luxury explore Kayumanis Jimbaran Private Estate and Spa. This resort is only one minute's walk from the beach but is 11km from Seminyak. Perfect if you are looking to immerse yourself in relaxation but would also like the option of being able to head into town.
⇒ Read more reviews on TripAdvisor ⇒ Book Now
⇒ Interested in Nepal? Check out my posts on the Nepal tea house, a full Everest Base Camp packing list, an Everest Base Camp trek itinerary and a day by day Everest base camp trek blog And for post-trek the fantastic boutique hotel Dwarika Hotel Kathmandu, the Dhulikhel Resort and the best places to visit in Kathmandu.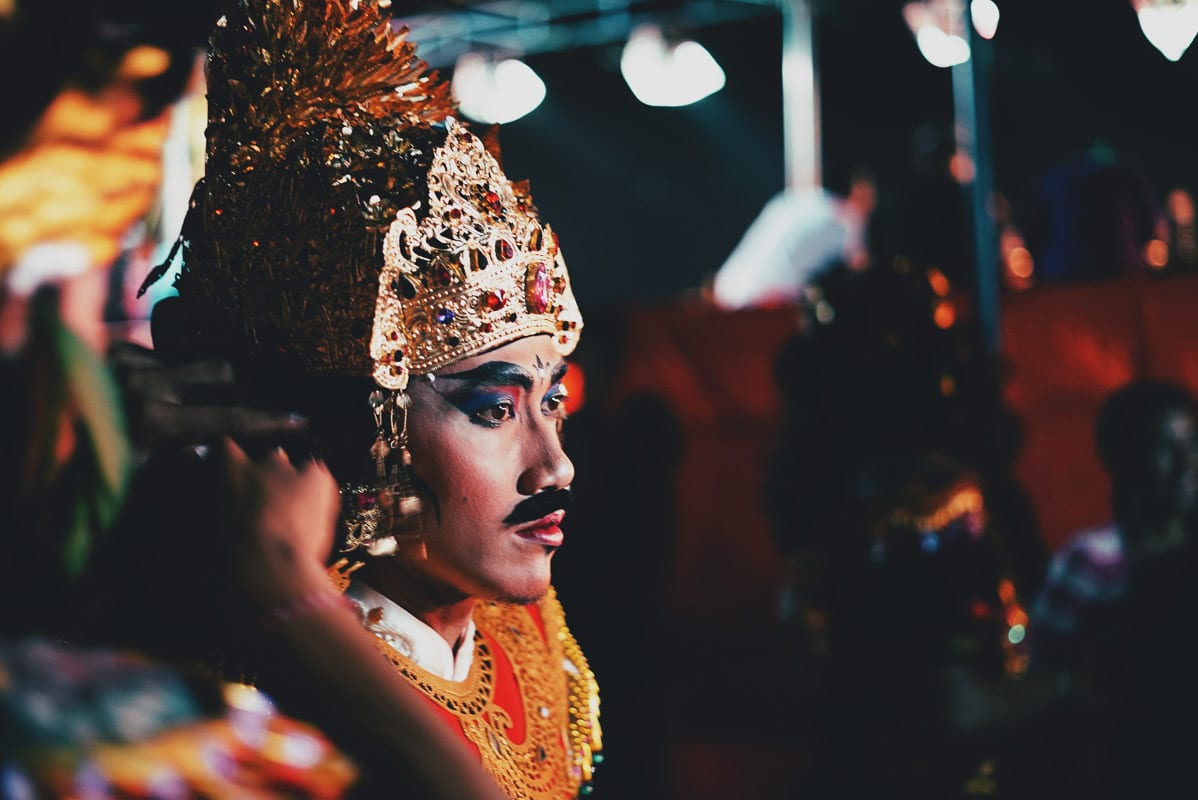 5. Canggu
This small resort town is on the south coast of Bali. Canggu is known for its surf beaches and stunning rice paddies. It is located quite near Seminyak so you can take advantage of that area's restaurants and boutiques whilst having a more isolated location.
Where to Spa in Canggu Bali
⇒ to enjoy a fabulous massage from the comfort of your villa try Casa Home Spa.
⇒ if you feel like doing a dog pose or three head to Desa Seni Yoga.
Where to Eat in Canggu
⇒ Head to Macan Café and try the rosemary-infused lamb.
⇒ if you're after a great brunch or an amazing sunset head to the strangely titled Old Man's restaurant.
⇒ or head into Seminyak and enjoy an Australian BBQ treat at the Brazilian Aussie BBQ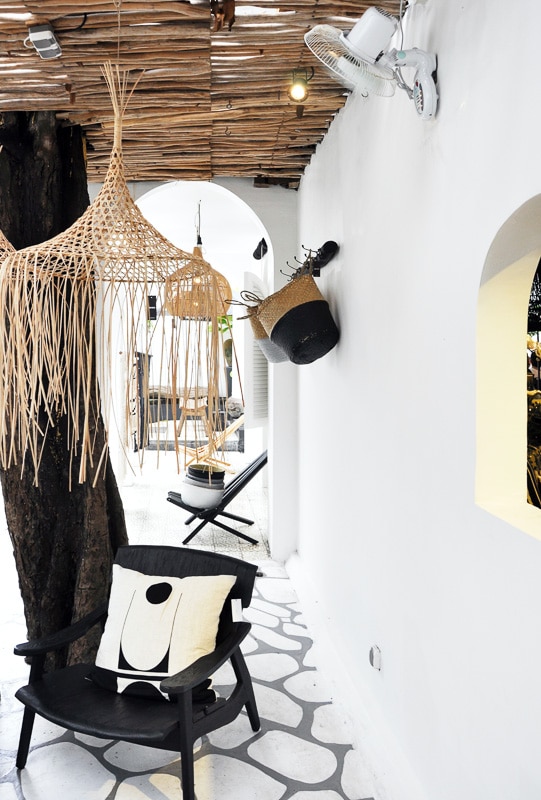 Where to stay in Canggu
⇒ Canggu is a prime area to rent a villa in Bali.
If you're after a good value Canggu boutique hotel check out Desa Seni. This eco-retreat is set in a beautiful garden and is well known for its excellent yoga. Located on the fringes of Canggu, Desa Seni Bali is perfect if you are looking to relax but want some activity nearby just in case.
⇒ Read more reviews on TripAdvisor ⇒ Book Now
For a more upmarket option have a look at the COMO Uma Canggu. This is the perfect upmarket resort for beach lovers as it is situated on Bali's south coast.
COMO hotels are known for their high-end service and those who stay at this hotel will have access to the COMO Shambhala Retreat Bali which offers fitness classes and treatments.
⇒ Read more reviews on TripAdvisor ⇒ Book Now
⇒ Read more in my complete post on Where to Stay in Canggu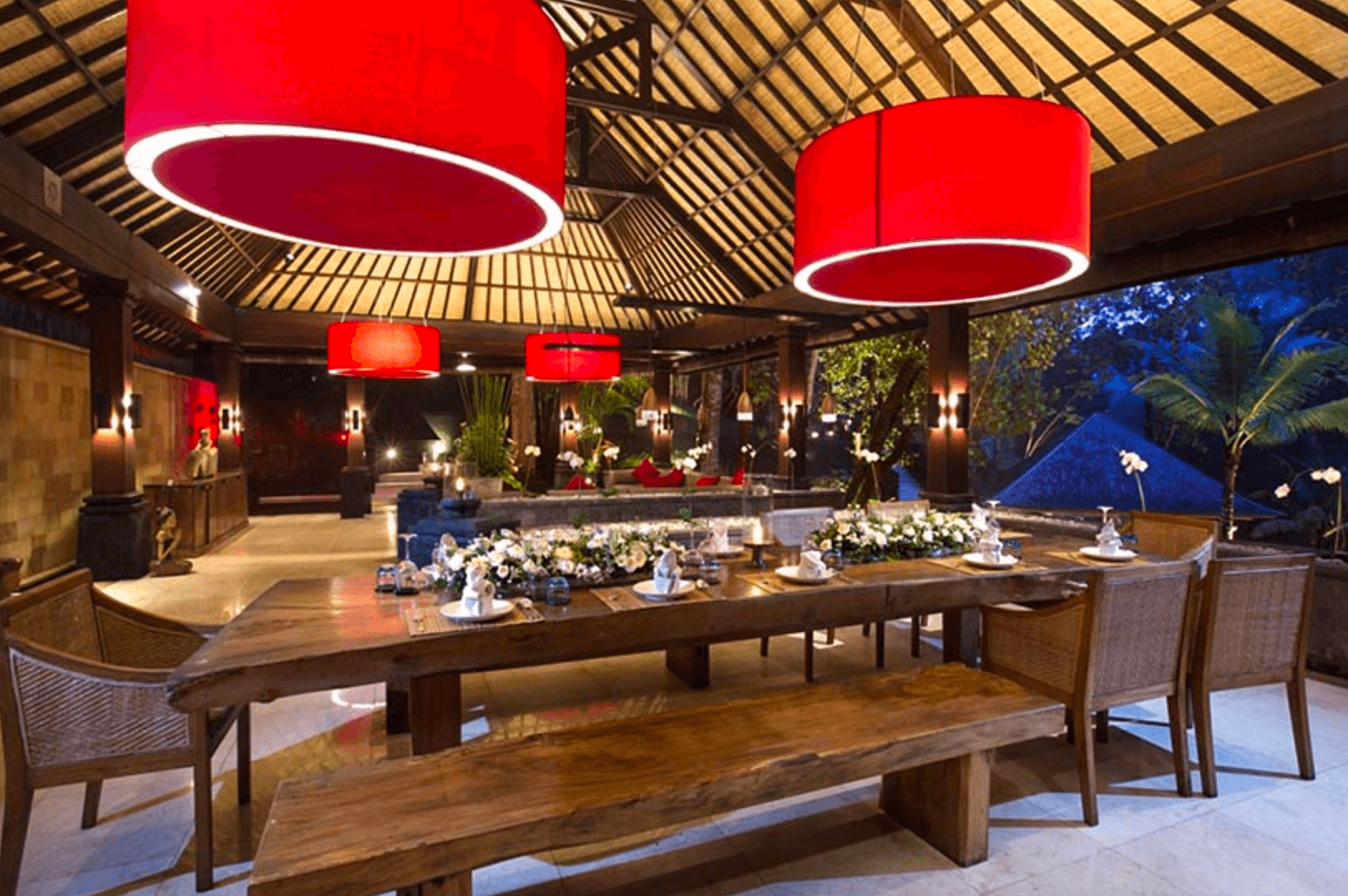 ⇒ If you're planning some solo travel don't miss my posts on the best Singles Holidays over 40, vacations for over 50 singles, the best singles ski holiday options, the 30 best singles travel groups, Bali Retreats for Singles and some fantastic solo spa breaks.
Shortcut Travel Toolkit
Ready to Book? Here are my travel favourites:
⇒ For accommodation Booking.com – great prices, great clear layout of accommodation options & brilliant for cancellation (& good photos!)
⇒ Or feel like a local by staying at an airbnb or having one of their great local experiences Airbnb
⇒ For flights skyscanner.net – always have the cheapest prices and great tools to help easily figure out if it would be better to leave the day before etc
⇒ For car hire rentalcars.com – huge range of options and a price match guarantee
⇒ Every trip is improved if you know at least a little bit of the local language – Rosetta Stone is the best and often have great getting started deals.
⇒ Skip the Line tours – Viator have over 14,000 of these – I am always so happy when I have pre-booked one of these! And you can cancel most Viator tours with full money back if you're more than 24 hours out
⇒ And finally and super important – Roam Right for Travel Insurance have an excellent rating and lots of choice. I particularly like their policies that just cover medical or car rental. They also have great options for adventurous travellers.
Flights:
The capital of Bali is Denpasar and it is home to Bali's largest airport.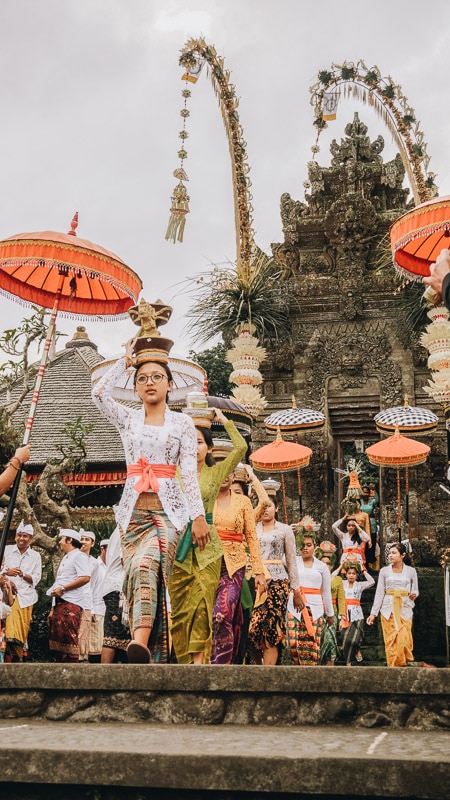 Tours:
Looking to do some tours while you are in Bali? Click here for some ideas
travelling solo to Bali? Check out some group tour options here: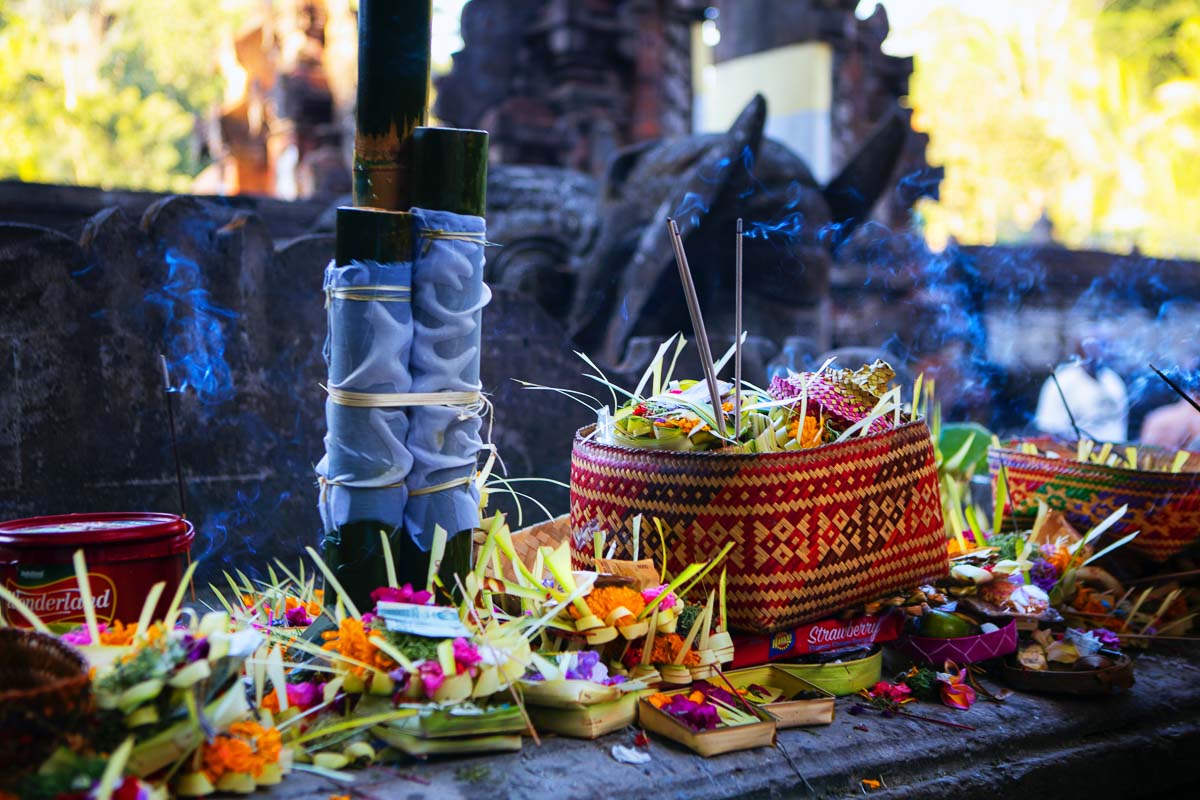 Who Paid for What with this Where to Stay in Bali Post
This is a sponsored post. This means I was contacted by Luxury Retreats and asked if I was willing to put together a post about where to stay in Bali for them that featured their properties. I checked out their website and reviews and they seemed like a good fit with the Boutique Adventurer so I said yes.
This Where to stay in Bali post also contains some affiliate links. This means if you click through on them and end up making a purchase I will receive a small commission. This does not affect the price that you pay. I wanted to make sure you knew this.
⇒ Beautiful Japan is one of my favourite countries to visit. Check out my posts on One Day in Tokyo, 2 Day Itinerary Kyoto, 10 Day Japan Itinerary, 9 Beautiful Japan Famous Landmarks, the best things to do in Kanazawa and what to expect on the Nakasendo Trail.
Like this Where to Stay in Bali Post? Why Not Pin It?