Many of us associate Japan with being a futuristic and minimalist country. But it never forgets its unique heritage and cultural traditions. Some of the world's most famous temples are found here, along with beautiful outdoor excursions.
If you're up for journeying to this funky, colourful and eclectic country, planning ahead is key. All too often you hear stories about travellers flying into Japan and not knowing where to start.
Of course, you could opt to spend your entire 10 days in one city. But for some of us, the option of exploring the best parts of Japan is far too exciting.
In this 10 day Japan itinerary trip, you'll find everything you need for a care-free journey around the country.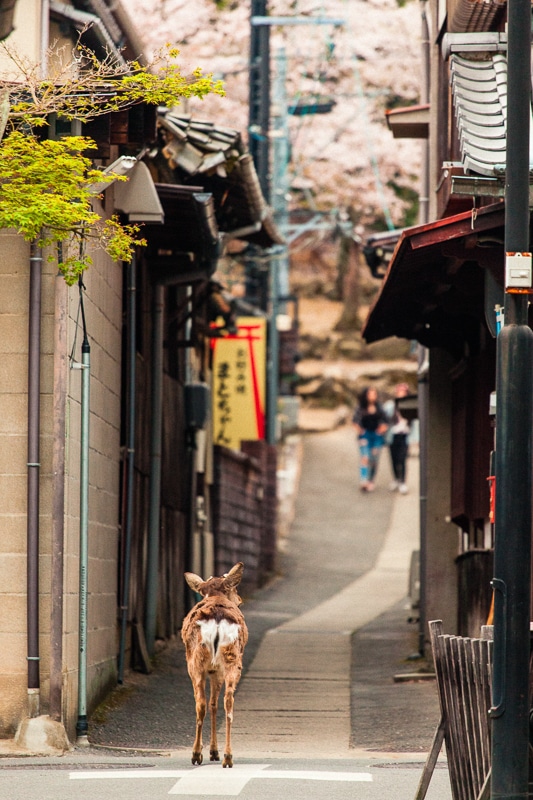 10 Day Japan Itinerary: What to Know
The first thing you'd probably want to be aware of before planning your 10 day Japan Itinerary is if you need a visa. Foreign travellers can gain access to Japan for 90 days without a visa, as long as they have their return ticket booked. The first part of your travels is already sorted.
Plan a trip to Japan during a season that suits your needs. In winter, crowds are fewer, but there's also an icy chill to the air. This is a perfect time to see the snow-capped mountain, Fuji and experience the natural hot springs firsthand.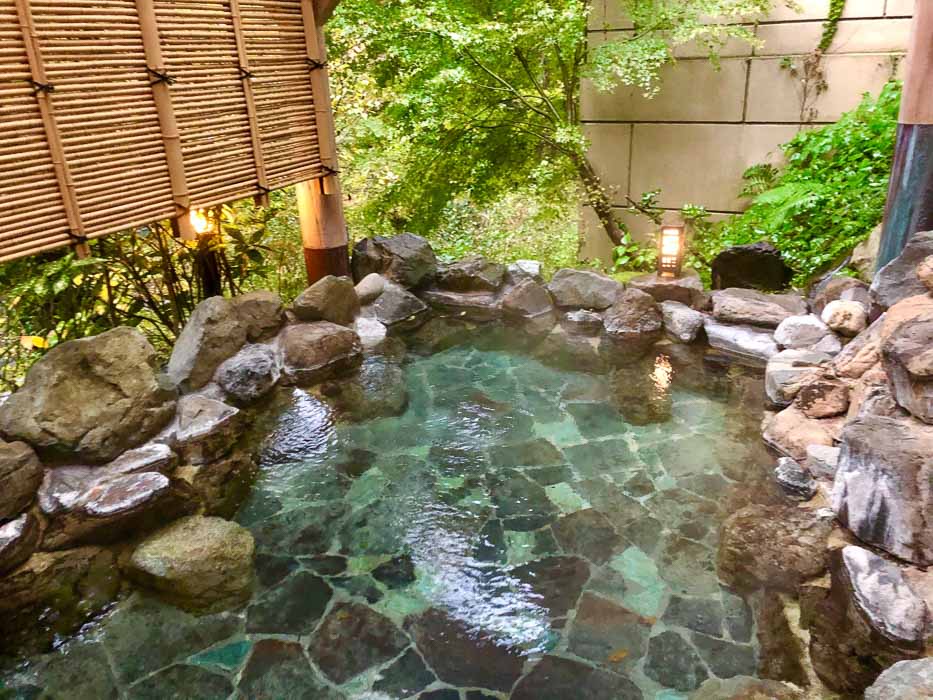 Summer attracts all the tourists and offers you a chance to appreciate the outdoors. However, Japan can get very hot and humid in the summer – particularly Tokyo. The end of May to the end of June is also rainy season.
The best time to visit Japan is in spring (March-April) and autumn (October – December). The weather is still pleasant and the country is generally less crowded. Spring is cherry blossom season and autumn brings some stunning fall foliage.
⇒ And definitely log in to 12Go when you're organising how you're going to get around Japan. This super easy to use platform has all modes of transport on the one platform and allows you to compare based on time, cost, and reviews.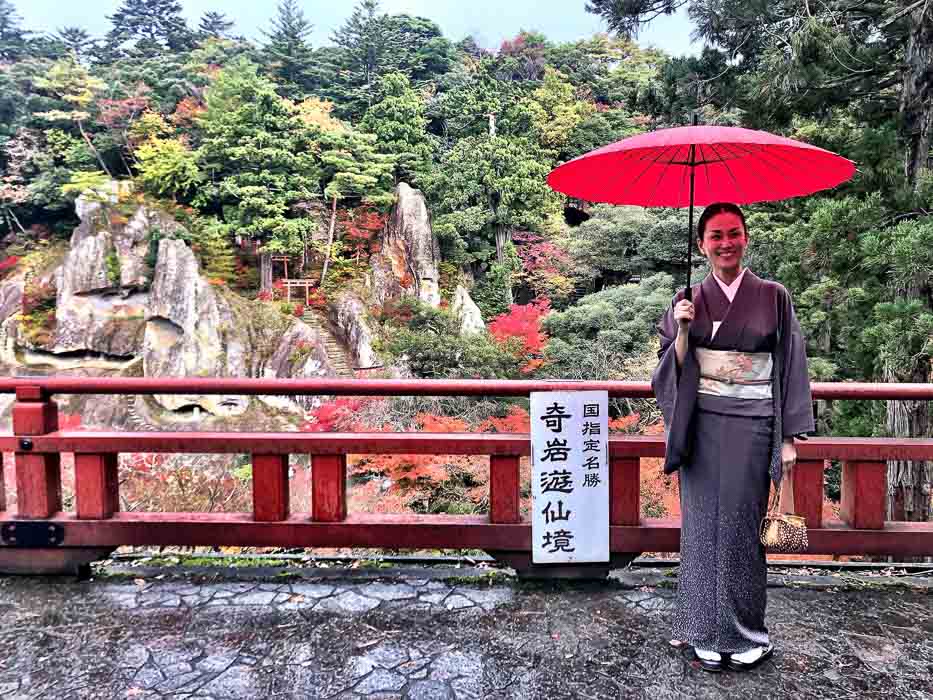 Japan Trip Planner: How to Get There
Tokyo is the most common point of entry into Japan. Tokyo has two airports that receive international flights, Narita and Haneda airports. Narita Airport is quite a bit farther away from central Tokyo so if possible fly into Haneda rather than Narita airport at the start of your 10 day Japan itinerary.
Haneda handles most domestic flights (but also international flights – JAL operates from Haneda Airport) and Narida handles more international flights.
If you must fly in or out of Narida airport then I suggest using the more expensive option of the Narita Express train. The journey from Narita Airport to Tokyo station takes one hour and is direct.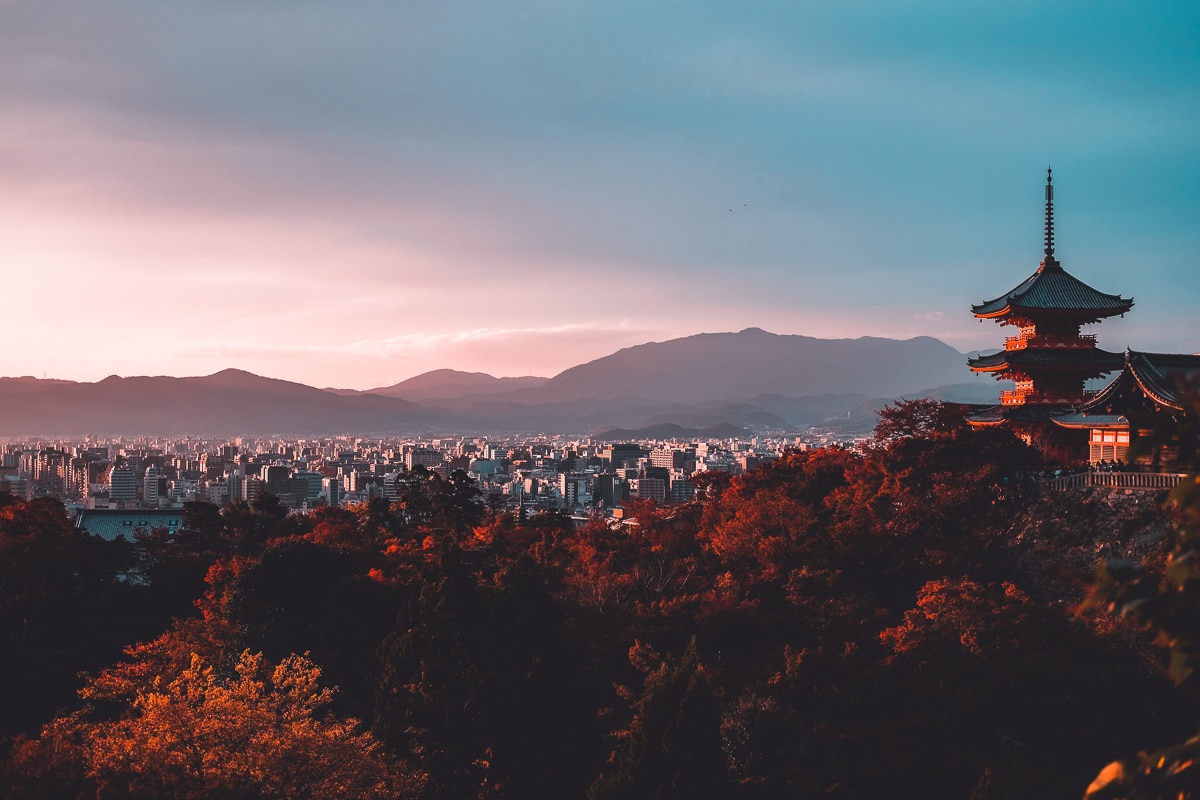 The good news is that if you have purchased the japan Rail pass (which is a great idea if you are spending time in Japan) it covers the Narita Express Train.
If you are flying into Haneda airport the fastest and easiest option is to take the Keikyu Airport Line to Shinagawa and then swap to the JR Yamanote or JR Keihin-Tohoku line to Tokyo Station. This will take about 35 minutes
⇒ Check out my reviews of Qatar Airways business class, Thai Airways Business Class Review andMalaysia Airlines Business Class Review and British Airways World Traveller Plus Review and Virgin Atlantic Premium Economy Review.
For the purpose of this Japan itinerary, the best airport to fly into would be Narita or Haneda . You'll already be in Tokyo and won't need to travel far to reach your first destination.
Meet, Greet and Wifi at the Airport
Japan Rail has a brilliant Meet and Greet service where they will meet you at the airport after arrivals and get you going with your rail ticket, Pocket Wifi for Japan and take you to your next mode of transport – so good after a long journey.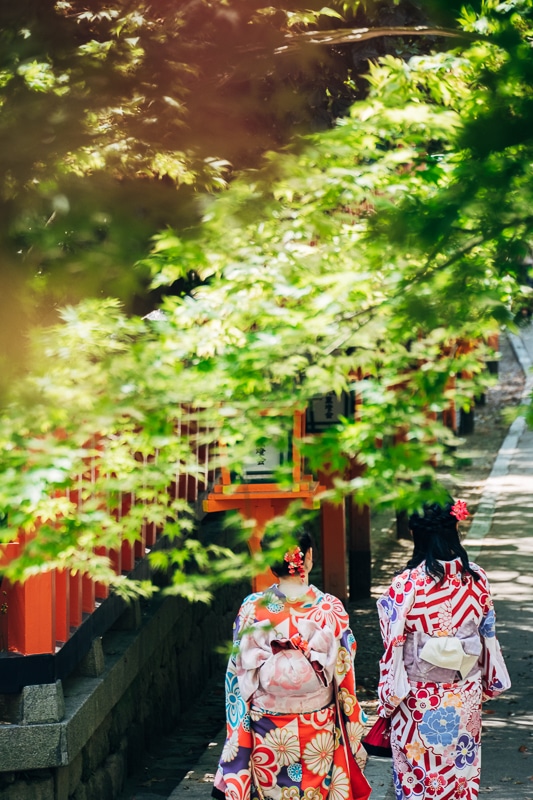 Japan Guide to Getting Around
Tokyo has a fantastic metro system. Buy your Tokyo metro pass online before you go to avoid queues (there are 24, 48 and 72-hour options available).
Travel Expert Tip - The JR Pass
The
JR Pass
offers amazing value to overseas visitors. The pass covers virtually every train in Japan – including most bullet trains – and costs just USD$270 for 7 days rail travel. 14 and 21-day options are also available. As is a very reasonably priced upgrade to first class. Amazing value for Japan's excellent trains.
You're most likely going to need Google Maps on hand. Google Translate is a big help too. Once you've flown into Tokyo Narita Airport, you can easily buy a sim card from the vending machines.
During your trip, you'll be taking a combination of travel routes, as each city is suited to different forms of public transport. Some days you'll be travelling by bus, others by train, and some by plane.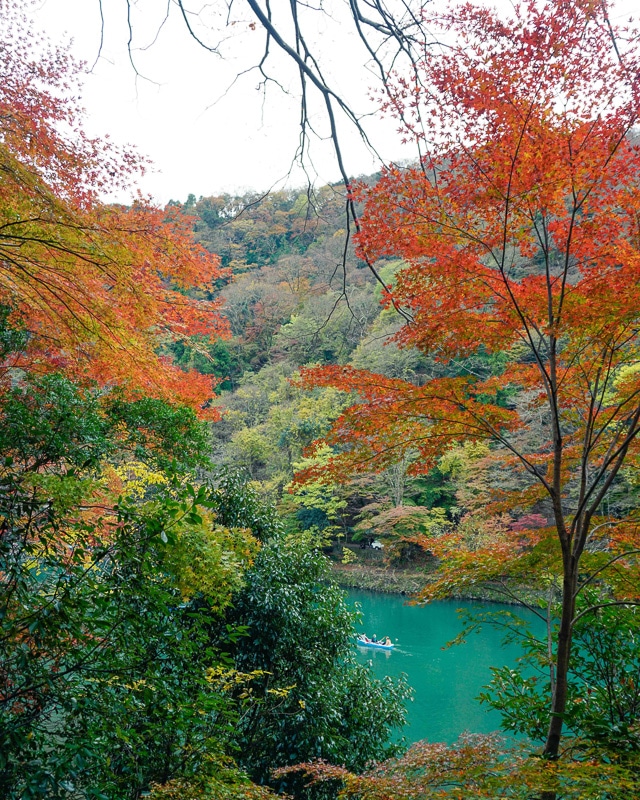 Money
The Japanese currency is the Yen. Whilst many places accept credit and debit cards, cash is still the most common method of payment. Many smaller restaurants, taxis, and shops will only accept cash so do make sure you have some on you at all times during your trip.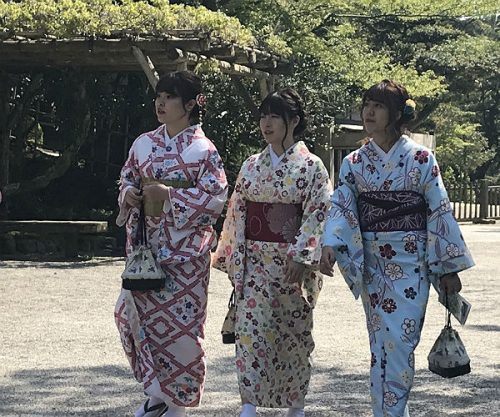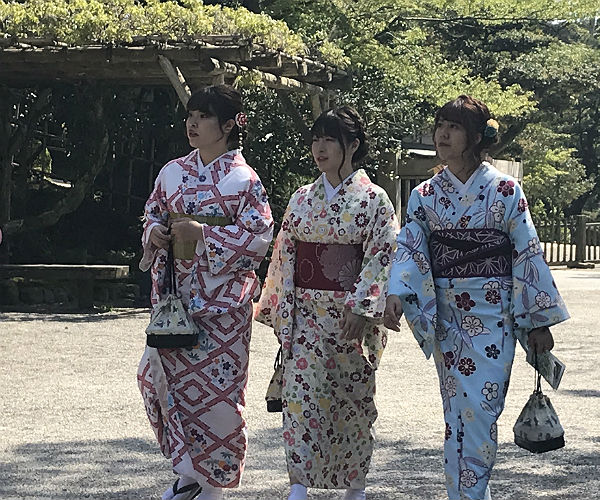 10 Day Japan Travel Itinerary
Knowing how to plan a trip to Japan is essential for making the most of your time. And, part of this planning is knowing what to do on each day. Below, you'll find a detailed itinerary for Japan that includes the country's most cherished villages, temples, and attractions.
⇒ Don't miss my other posts on Japan – One Day in Tokyo, 2 Day Itinerary Kyoto, the best things to do in Kanazawa and what to expect on the Nakasendo Trail.
Tokyo (Days 1-4)
Tokyo is one of the biggest reasons travellers from around the globe book a plane ticket to Japan. There aren't many cities of this great size. Which is precisely why you'd want to spend the larger portion of your time wandering around its colourful and vibrant streets.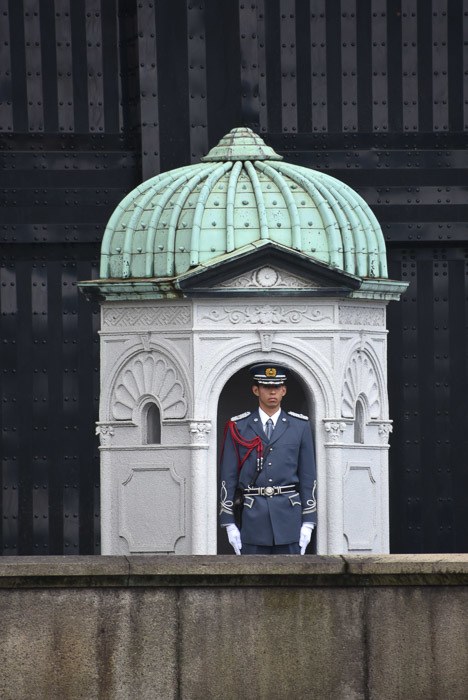 Day 1: Spend the Day in Shibuya and Ginza
Spend your first day in Shibuya to get a taste of this lively city and bustling culture. Be prepared for everything to catch your attention; the bright billboards, chatty people, and flashing lights.
If you don't believe that it's that busy, attempt to cross the 'scramble street', which has as many as 3000 people crossing at a time. It's a good thing everyone is so organised in Tokyo, so crossing is manageable.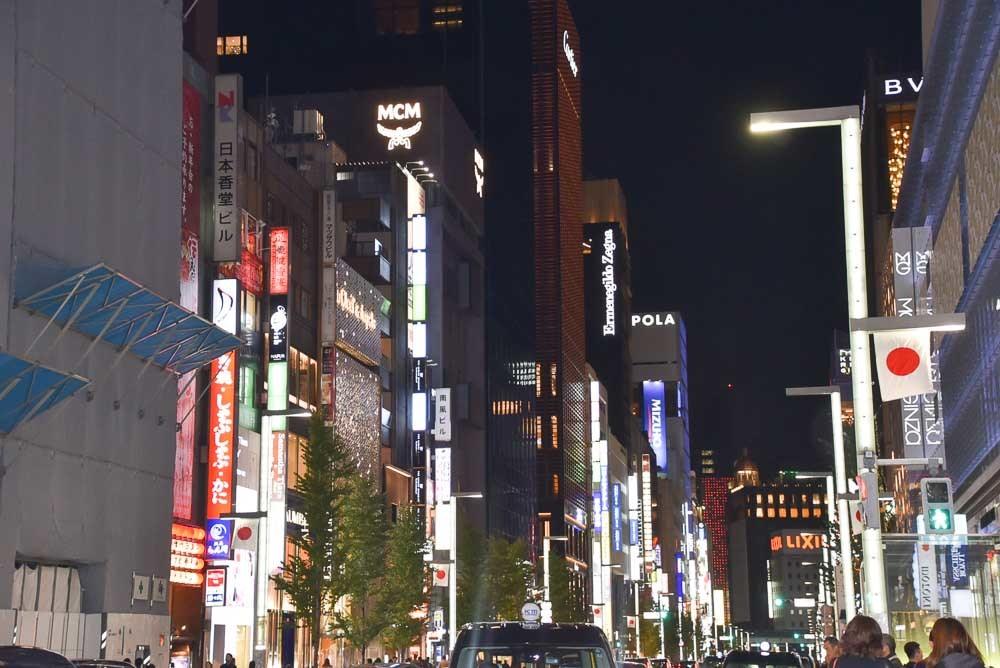 There's an array of tasteful restaurants, street food, and fashion stores in the area to keep you on your feet. And if you're looking for something different to do in Shibuya check out Saideigama Pottery Studio
I took a pottery class at this Tokyo studio which involved learning and then practicing the art of Kin-Tsugi.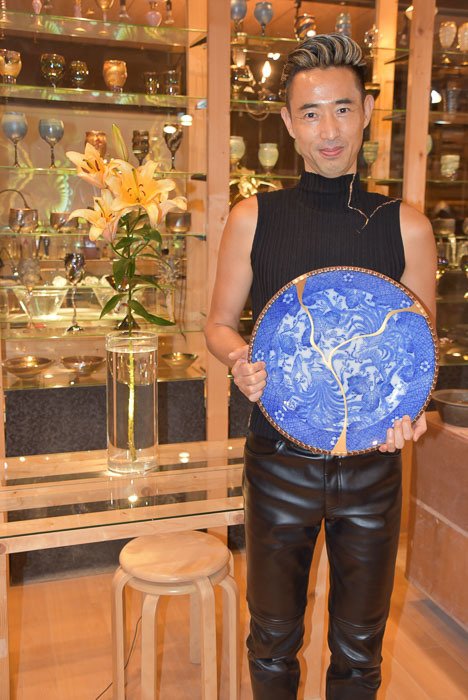 Kin-Tsugi is a pottery style that involves taking old pottery that has broken and restoring it using gold leaf dust and paints – making it even better the second time around or giving it a second chance.
This is actually quite spiritual and embodies the belief that just because something may have broken it can be even more wonderful once it is repaired. And obviously this is very environmentally friendly.
We went through six stages to restore our broken ceramics and make them even more beautiful. It was quite a meditative experience.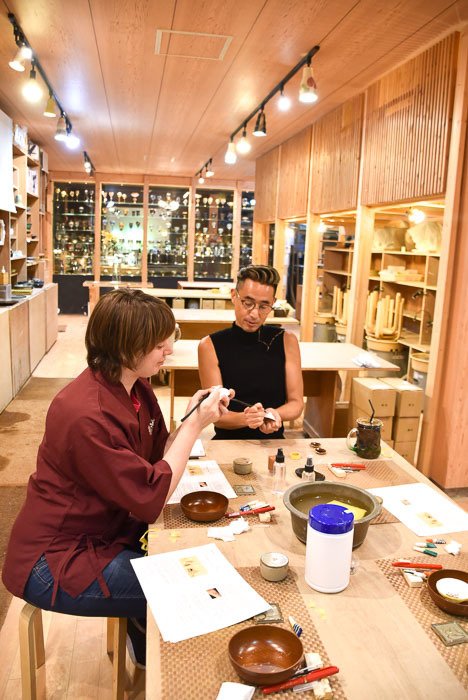 Ginza is perhaps the most famous neighbourhood in Tokyo and home to lots of action and very large Japanese department stores such as Matsuya and Mitsukoshi. It is also the home of many foreign brands as well as some great restaurants and sushi bar and is one of the top places to explore in Tokyo.
Ginza is home to the flagship Muji store which is spread over six floors and includes both a restaurant and a hotel.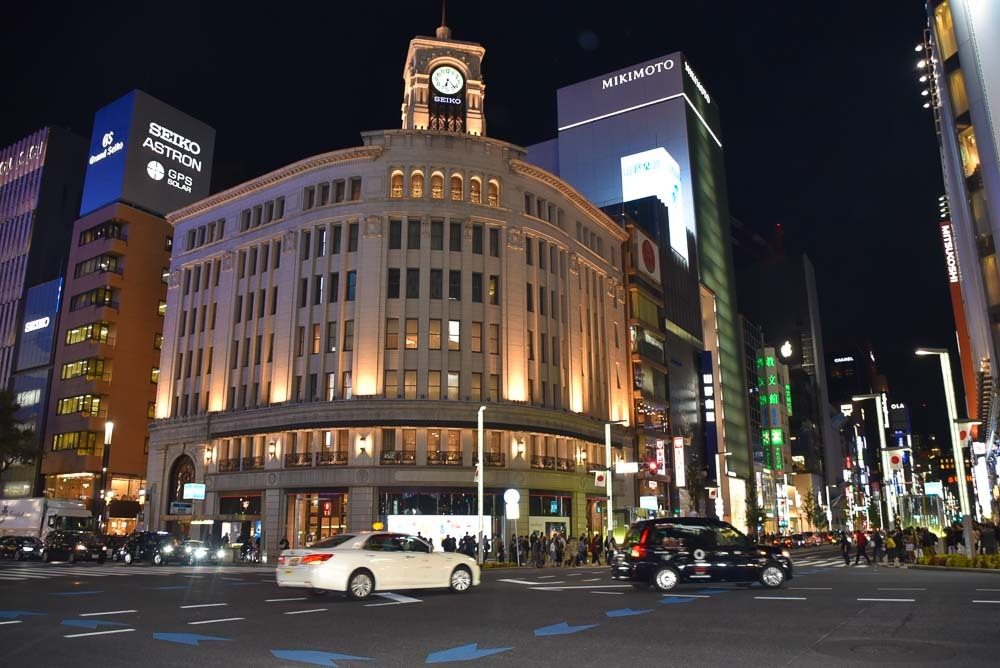 The main point of Ginza is the Wako Clock Tower – use this to orient yourself during Tokyo sightseeing.
Don't miss a visit to the oldest bakery in Japan – Kimuraya. Kimuraya is famous for its Sakadane Anpan which are traditional Japanese sweet buns featuring different flavours of bean paste.
⇒ Korea is absolutely fascinating. Check out my posts on what to do for some inspiration: 8 Things to do in Gangnam, 13 things to do in Myeongdong, 8 things to do in Incheon, 7 Fantastic Seoul Boutique hotels, the best Seoul Day Trips, Where to Stay in Busan, the best things to do in Jeju Island, 26 Beautiful Places in South Korea and the best things to do in Daegu. Then plan your trip with my Korea Itinerary, Seoul Itinerary, Jeju Itinerary, and Busan Itinerary.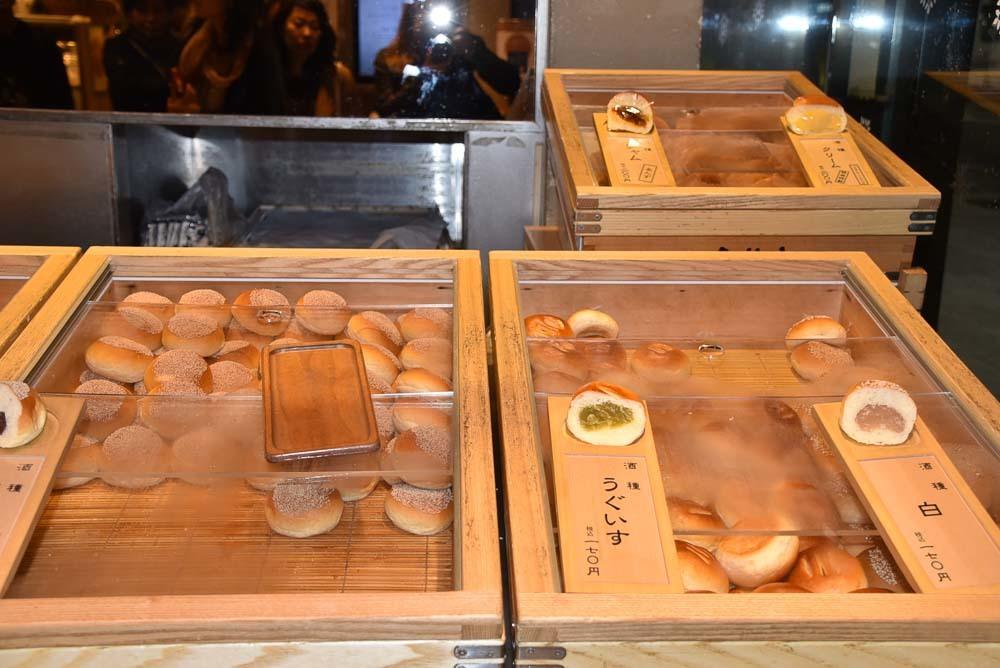 Day 2: Start the day at the fish market and then explore the Streets of Harajuku
Tokyo has long been famous for having the largest wholesale market with fish in the world. The fish market was traditionally part of Tsukiji Market. However, the Tsukiji fish market has now moved to Toyosu market.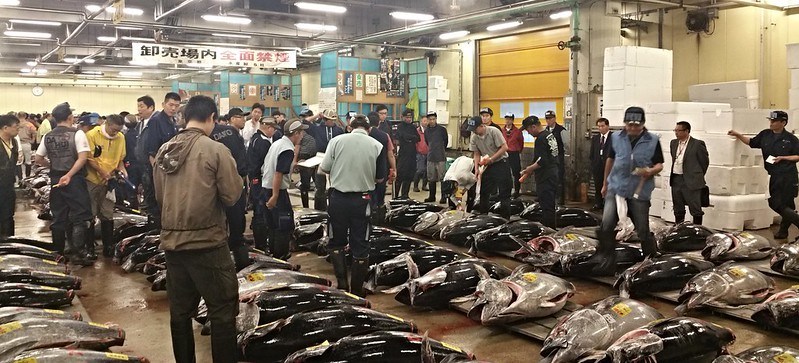 The famous early morning tuna auctions are now held at Toyosu market between 530 and 630am. If you don't want to see the tuna auction then it is fine to visit the market a little later in the morning.
Expert Travel Tip – if you plan to visit Toyosu market head there for breakfast rather than lunch. Apparently the quality of the fish at breakfast is superior to what is available at lunchtime.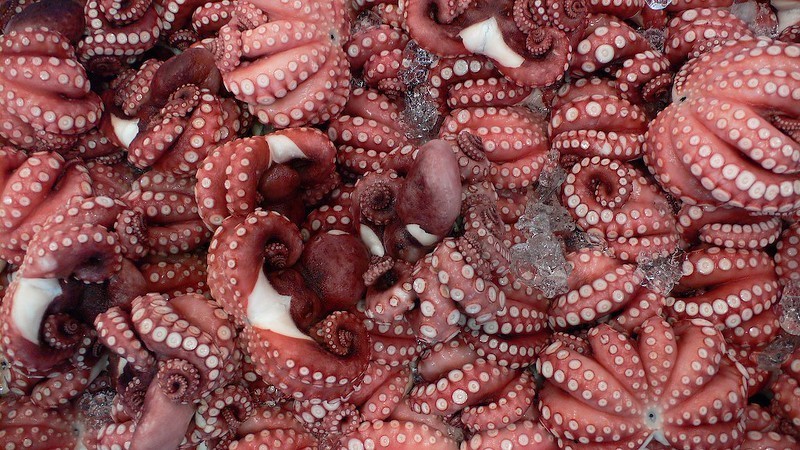 ⇒ I love ticking off seeing a landmark. See how many famous landmarks you've seen in my series of posts: 60 Most Famous Landmarks in the World, 27 Top Australian Landmarks, 25 Asia Landmarks, 61 Magnificent Landmarks of the UK, 13 China Landmarks, 35 Japan Famous Landmarks, 60 Most Famous Landmarks in Europe, 25 North America Landmarks, 25 Canada Landmarks and 15 Famous Landmarks in the US.
After your early start spend the rest of your morning exploring the iconic Tokyo streets, while the rest of the day can be spent enjoying some time outdoors.
Harajuku is known for its quirky collection of Hello Kitty shops, colourfully-dressed pedestrians, and vintage clothing stores. Use this opportunity to pick up some souvenirs, gifts for your family and friends, and a delectable sweet treat. Their Japanese souffle pancakes are pretty famous here.
When you're all shopped out, it'll be the perfect opportunity to visit some hidden gems. Like the Meiji Shrine.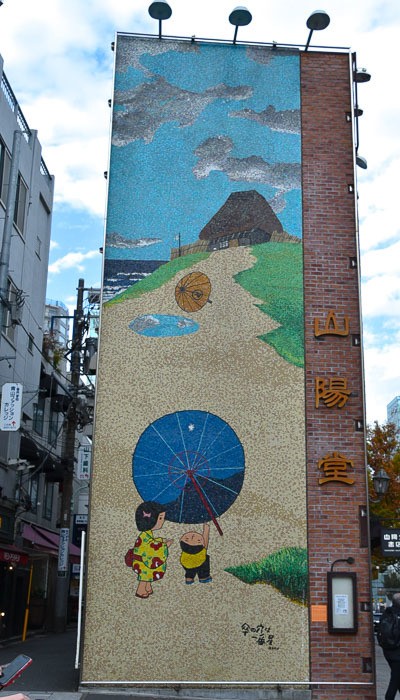 The shrine is set in a forest that is home to around 100,000 trees. A great contrast to the city life. Visitors can wander through the shrine and make their own offerings in the main hall.
The Meiji Shrine is open from 5 am to 6 pm every day and admission is free.
Another fantastic temple option is to visit Sensoji, the oldest temple in Tokyo and home to the statue of the holy Buddha. This is one of Tokyo's most popular and most colourful temples and one of the most popular places to visit in Tokyo.
Enter Sensoji Temple through the Kaminarimon Gate. There is then a 200 metre historic shopping area before the second gate and the five-storey temple.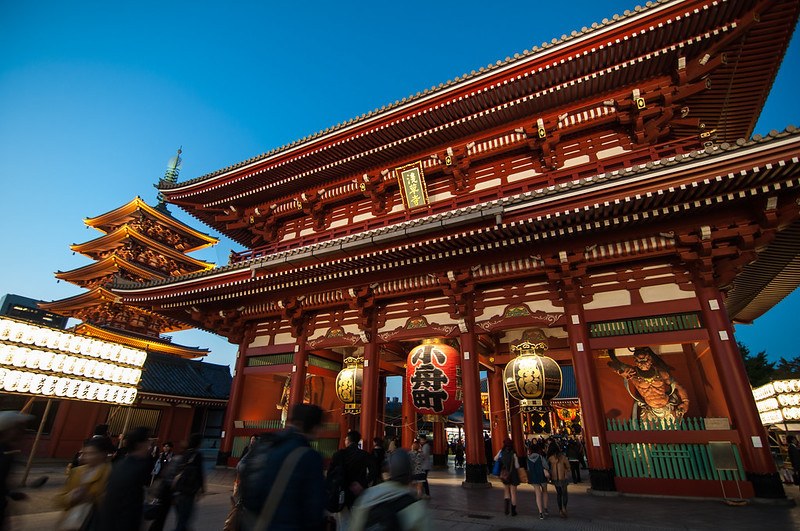 Day 3: Embark on a Day Trip To Mnt. Fuji
A day trip to Mount Fuji is one of the locals' favourite pastimes. You won't need to do much planning in terms of how to get there, given that it's a popular travel destination. From the centre of Tokyo, simply hop on the year-round bus service to journey to the mountain.
Getting off depends on where you're keen on exploring. Fuji-Q Highland, Fuji-San Station and Kawaguchiko Station are the major stops.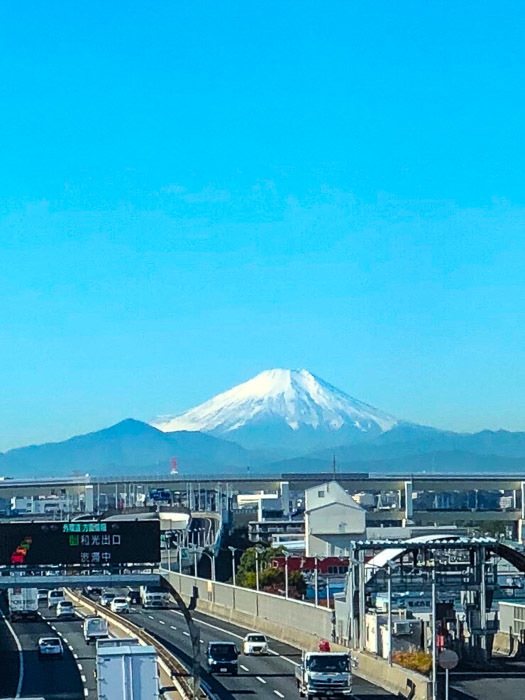 Stop at Yamanakako and Kawaguchiko for the chance to explore the surrounding lakes, where there's plenty of places for light strolls. Alternatively, the hiking enthusiasts can embark on a day's trek.
Popular trails on Mount Fuji:
Gotemba trail: 1,450m
Subashiri trail: 2,000m
Yoshida trail: 2,300m
Fujinomiya trail: 2,400m
Please note that the hiking trails are only open in the summer months from July until September.
Day 4: North Eastern Tokyo
Since its opening in 1958, the Tokyo Tower has been the landmark of Tokyo. However, in 2012 a new tower opened in Tokyo, the Tokyo Skytree. Tokyo Skytree is now the tallest tower in Tokyo at 634 metres tall vs the 333 metres of Tokyo Tower.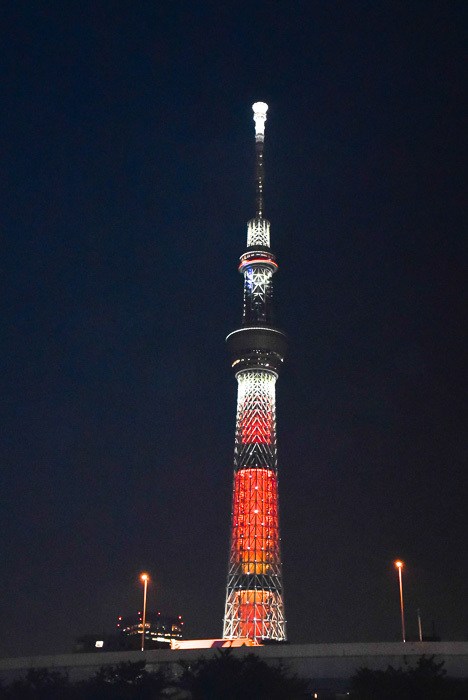 The highest point for observation is on Tokyo Skytree at 450 metres. Visiting one of these towers and taking in the view is a must see in Tokyo. [separator type="thin"]
⇒ Skip the Queue ticket for Tokyo Skytree
The tallest building in Japan hosts an array of exciting activities. Shops, bars, cafes and restaurants are found within the Skytree. If you're in the mood to treat yourself with a lunch or dinner date at Musashi Sky Restaurant. Incredible food, paired with breathtaking views is pretty hard to beat.
Access to the Skytree is gained by purchasing a ticket, often lines for tickets can be quite lengthy. Try to get there as early as possible, to avoid wasting time in long lines, especially on the weekends.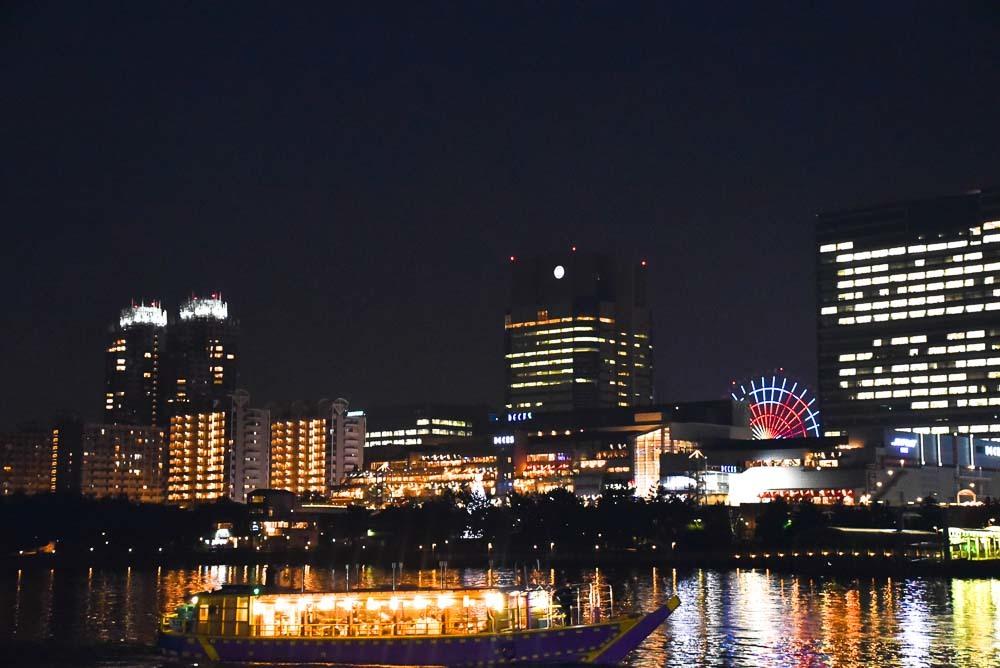 The highest point for observation is on Tokyo Skytree at 450 metres. Visiting one of these towers and taking in the view is a must see in Tokyo.
⇒ Skip the Queue ticket for Tokyo Skytree
The Skytree is open from 9 am – 9 pm each day.
The 115 million square metres Imperial Palace Tokyo is only actually open two days a year – January 2 and on the emperor's birthday which is now February 23. However, it is still one of the top things to see in Tokyo as it is possible to walk around the palace and see the beautiful gates.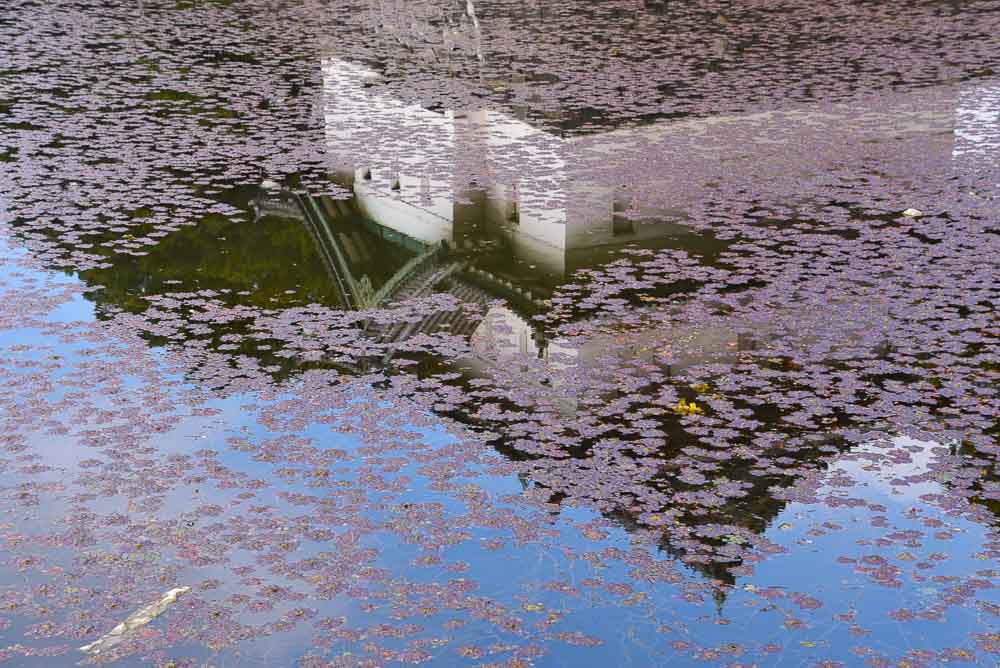 Around the walls of the Imperial Palace Tokyo are stones with flowers reflecting each of the prefectures in Japan.
There are several photogenic gates and towers including the Mount Fuji watchtower, the Sakurda mon gate and the Tatsumi Watch Tower (my personal favourite). The Tokyo Imperial Palace also has a couple of beautiful bridges – particularly the Nijubashi Bridge in front of the main entrance.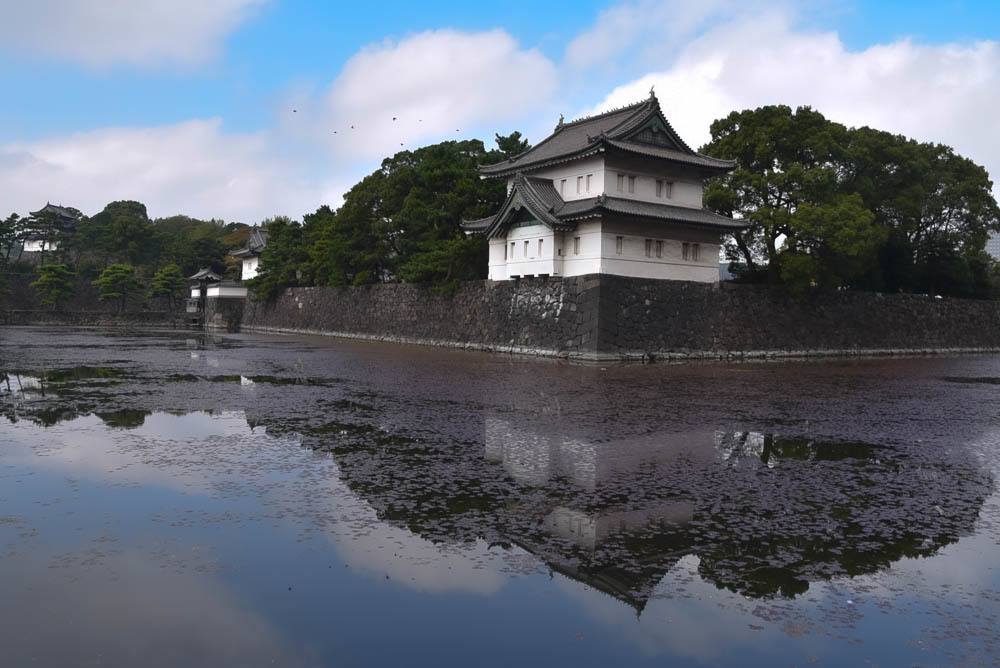 Plus as the Imperial Palace is located next to downtown Tokyo it is possible to get some nice photographs contrasting traditional and modern Tokyo.
The East gardens of the Imperial Palace Tokyo are open to visitors on Tuesday-Thursday and Saturdays and Sundays.
⇒ Maximise your time in Tokyo with a morning bus tour that includes the Imperial Palace, Meji Jingu Shrine and Senso-Ji Temple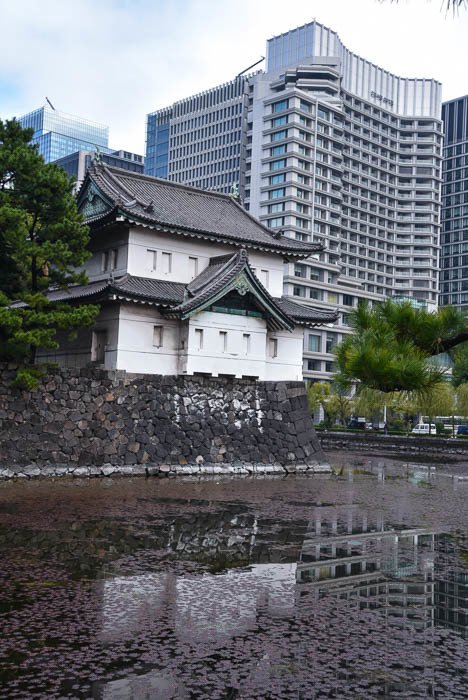 Day 5: A Nikko Day Trip from Tokyo
With Tokyo being your current base location, you can get up bright and early and venture to the picturesque village, Nikko. Out of all the Japanese destinations, this village is one of the most beautiful.
A day here is a day spent wandering through ancient temples and shrines. You'll appreciate imperial villas and their impressive architecture. Centuries ago, Shinto and Buddhist worshippers gathered on these mountainous landscapes.
⇒ Planning a trip to Asia? Don't miss my posts on the Best Asia Landmarks, Top China Landmarks, Hong Kong Travel Guide, Hoi An Travel Blog, Kamalaya Spa in Thailand, One Day in Singapore and Kuala Lumpur in One Day.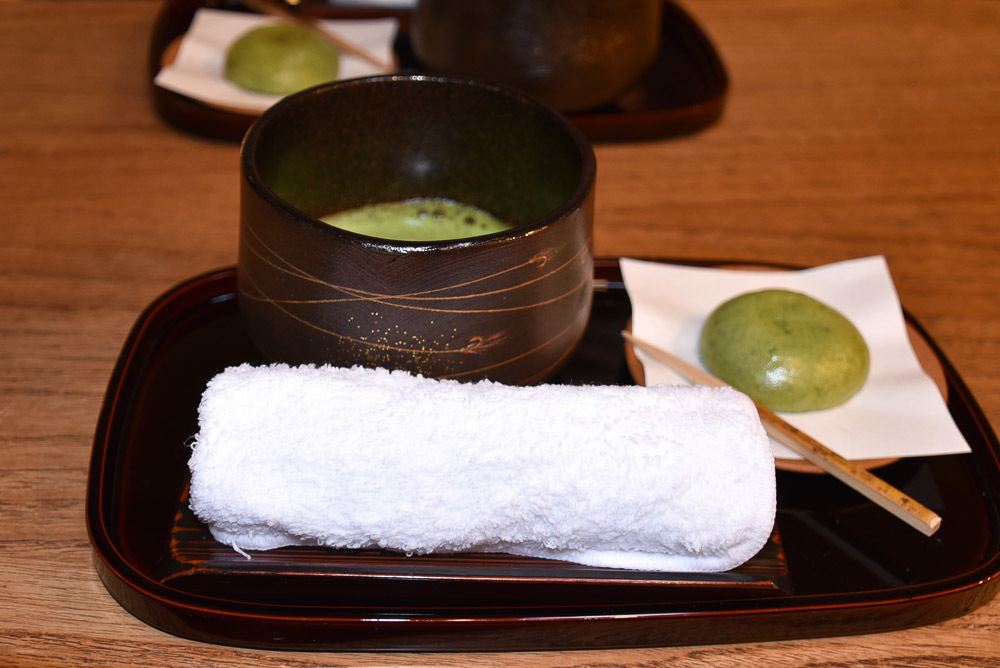 ⇒ Here are some of the best places in the world to watch the sunrise and fall: 10 Places to watch the Sunset in California, 7 Best Places To Watch Sedona Sunsets, 18 Spectacular Spots for the Best Sunsets in Seattle, 5 Stunning Santorini Sunsets, 8 Sunsets in Ibiza, 11 Places to see the Venice Sunset, 6 Spots to Watch Sunrise in Paris, 11 Places to see Sunset Edinburgh style, 15 Places to see Sunsets in London and 9 Spots to watch the Sunrise in London.
Top temples in Nikko:
Toshogu Shrine
Taiyuin Temple
Rinnoji Temple
Futarasan Temple
The Nikko National Park is visited daily for leisurely strolls near the lakes, hikes, monkey spotting, and for dips in the hot springs.
Nikko is particularly well known for its beauty in autumn. At the beginning of November, it transforms into a village of burnt oranges, deep reds, and golden yellows. Don't forget to pack a camera for this day trip.
Tokyo Restaurant Suggestions
I enjoyed a fantastic lunch at Kakurebo Minami Aoyama. Aoyama is one of the more upmarket neighborhoods in Tokyo and a nice place to explore. Kakurebo Minami was a very stylish Japanese restaurant. We had our own little booth with very comfortable seating.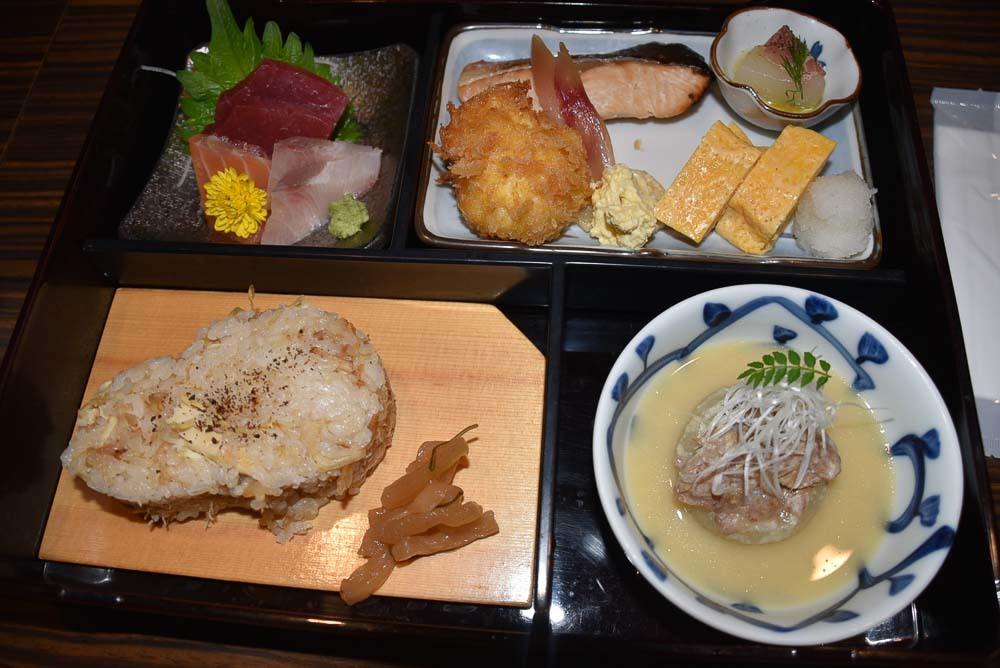 Lunch was a bento box containing chicken and ginger with rice, radish in a bowl of white miso soup, a fantastic crab croquette, more seafood and best of all fantastic sashimi. A great meal.
Lunch was a bento box containing chicken and ginger with rice, radish in a bowl of white miso soup, a fantastic crab croquette, more seafood and best of all fantastic sashimi. A great meal.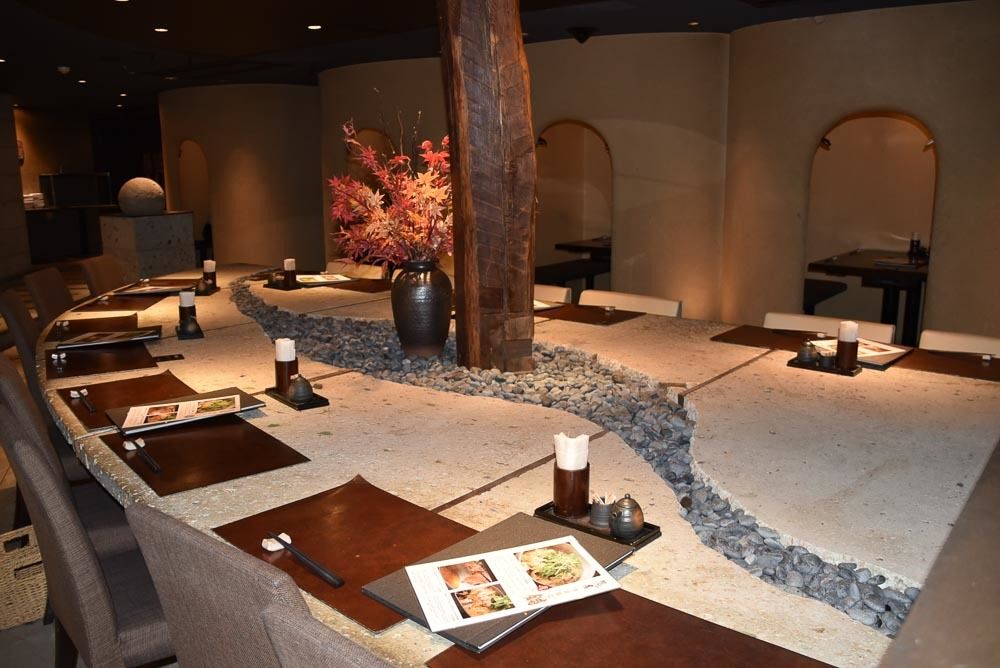 If you're looking for a tasty and casual dinner check out Tsukiji Market in Ginza. This was the location of the famous Tokyo Fishmarket (see above) which has now moved.
However, the retail and restaurant sections of Tsukiji market are still open and this is a great place to pick up a delicious seafood meal.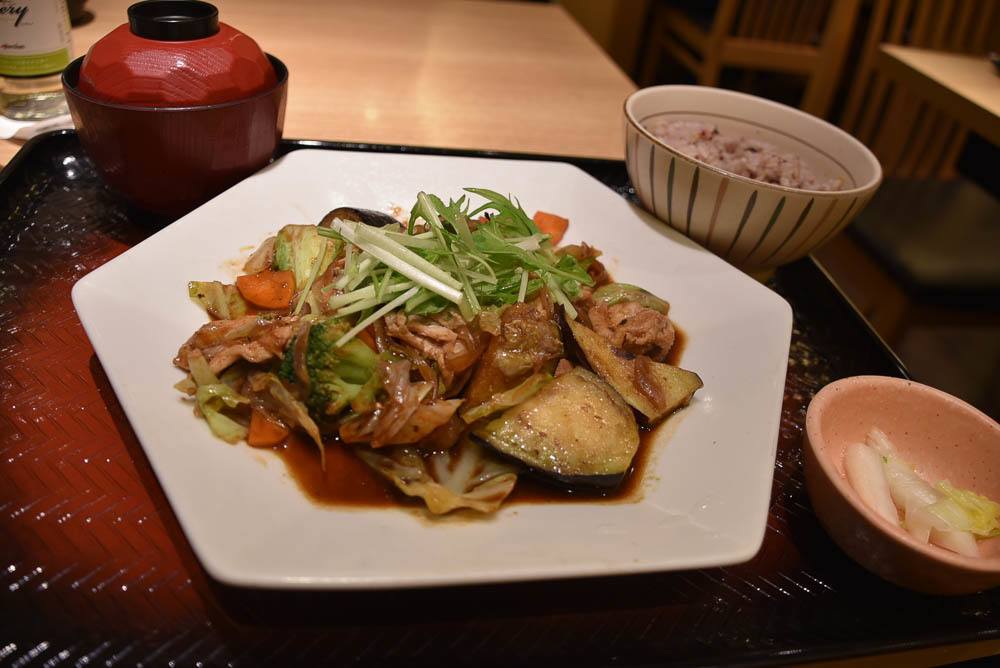 If you love Ramen check out Tokyo Ramen Street. As you may imagine, this underground street inside Tokyo Station is decorated in a traditional style and filled with famous ramen shops.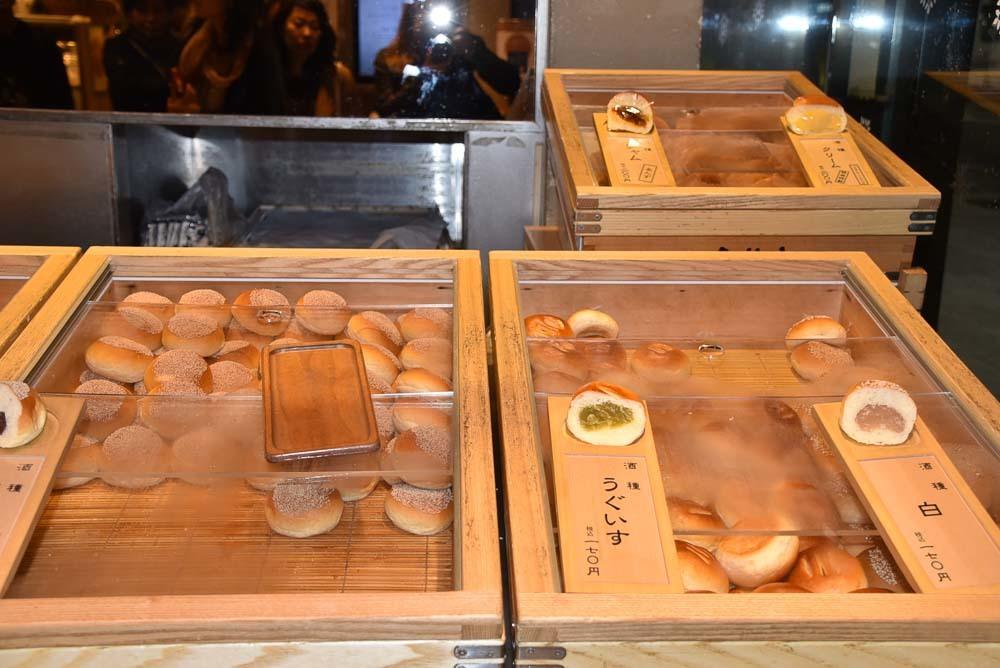 Another great option for a meal in Tokyo is to take a Yaktabune cruise. A Yakatabune is a privately owned rather fancy Japanese boat. A fantastic activity if you only have 24 hours in Tokyo is to take a Yaktabune cruise in the evening – which also includes a fantastic dinner.
The boat itself is very photogenic with lots of red lanterns and has a friendly and busy atmosphere.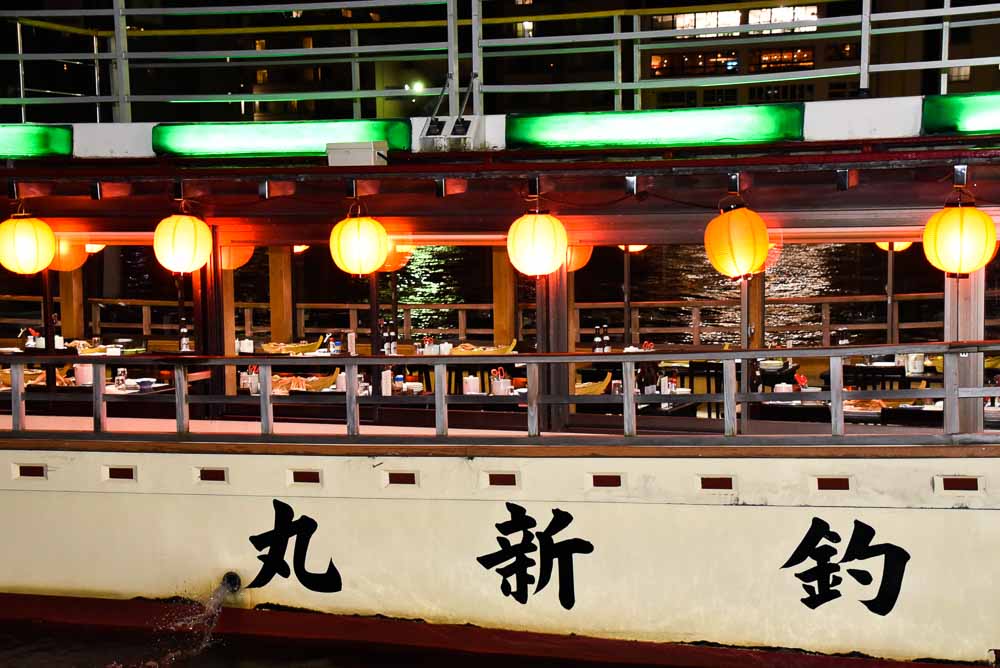 Onboard the Yaktabune cruise is red wine, white wine, beer, plum wine and sake – all the drinks you could want. The food was fantastic. As you would expect there is a whole variety of seafood on offer.
Massive legs of crabs, raw, grilled and tempura prawns and loads of delicious vegetables. Best of all was a boat filled with sashimi. Some fantastic food.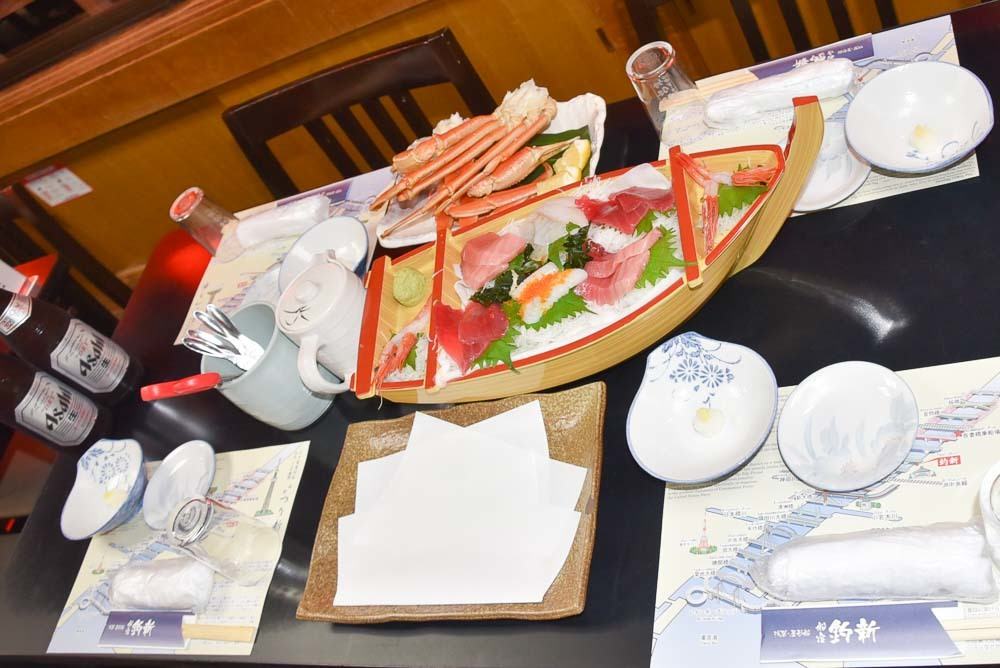 The Yaktabune boat tour covers several must see Tokyo locations including its two tours all lit up and stops for photo opportunities.
Experiencing some of the amazing local food is something you should definitely make a part of your Tokyo in one day schedule.
Boutique Hotels in Tokyo
If you're staying in Tokyo, you'll want to get as central a location as possible. This will, without a doubt, make it easier to hop from one excursion to the next.
On my most recent visit to Tokyo I stayed at the Keio Presso Inn Tokyo Station Yaesu. The hotel has a fantastic location. It is a short walk to Toyko station and walking distance to Ginza.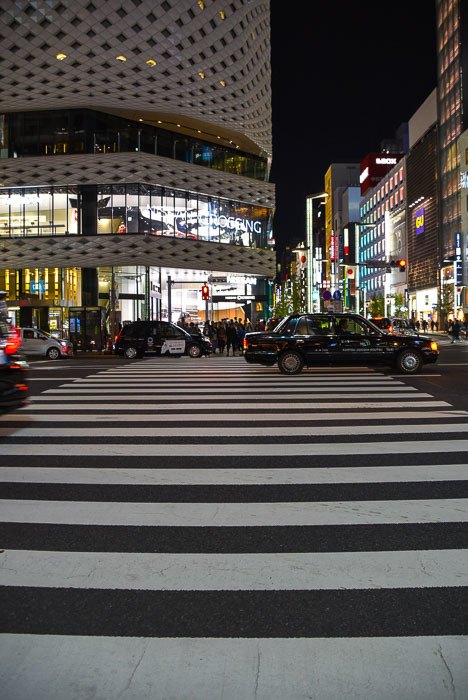 The rooms at the Keio Presso Inn are small but perfect. The shower was very powerful and the small bathroom managed to contain every toiletry item you might need. The highlight for me was the toilet. So many buttons and options and best of all, a warm seat.
The room at the Keio Press Inn Tokyo was very small but like the bathroom, it had everything I could possibly need. There was a hairdryer, a kettle, space to hang clothes and best of all lots of power points and USB points for charing.
I found that Japan does not have the most fantastic coffee. However, my room at the Keio Presso Inn came with fantastic drip coffee bags that were delicious.
The Keio Presso Inn wasn't at my usual boutique hotel level but it was an excellent hotel and a perfect place if you are only staying one night in Tokyo.
⇒ Read more reviews on TripAdvisor ⇒ Book Now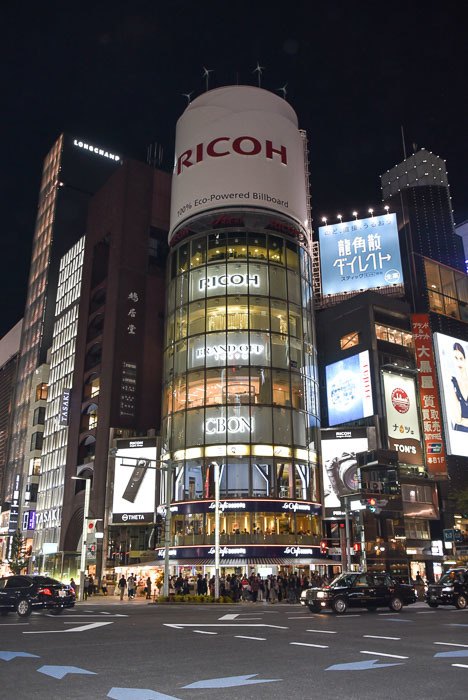 Another cute boutique hotel in a great location in Ginza is The Celestine. Just a three-minute walk from Shimbashi station, the rooms at The Celestine have a modern minimalist design but without sacrificing comfort.
⇒ Read more reviews on TripAdvisor ⇒ Book Now
Another option if you are limited for time is to stay close to the airport. If you are flying in or out of Haneda airport I recommend staying at the Keikyu EX Inn in Haneda.
Like the Keio Presso Inn, the Keikyu EX Inn is small but fitted out with virtually everything you could possibly need for a one night stay. It also has a free airport shuttle bus service.
⇒ Read more reviews on TripAdvisor ⇒ Book Now
Harishimo (Days 6-7)
After 5 day based in Tokyo, you'll be ready and well prepared to venture out to Hiroshima. Hiroshima was hit with an atomic bomb during WWII. It has since been transformed into a bustling, lively city with plenty of exciting adventures.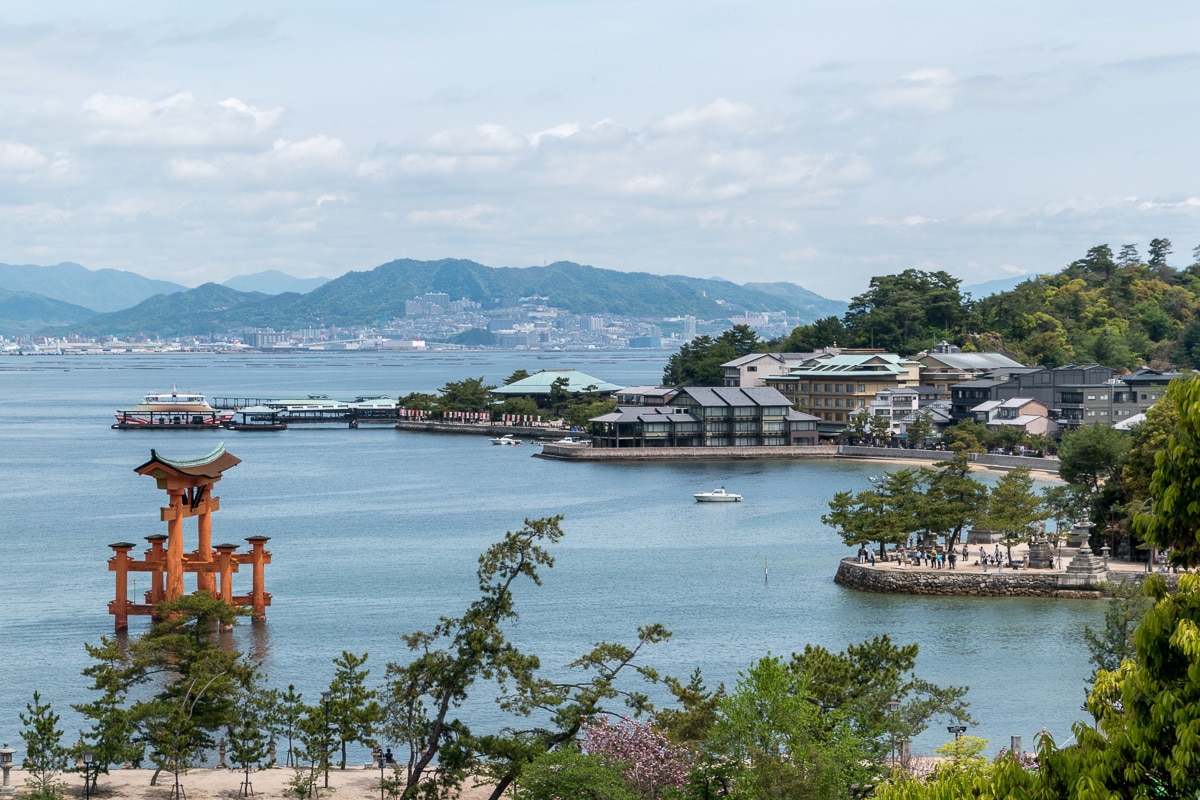 There are 2 main options as to how to get to this city. The first is by plane – generally a popular option and reasonably well priced.
The second is to take the Shinkansen, the bullet train. It's fast and luxurious and is generally covered by the JR Pass.
Day 6: Ferry Ride to the Island of Miyajima
Miyajima can be accessed directly by ferry from Hiroshima Peace Memorial Park and Hiroshima Port. The boat trip will take you 45 minutes, costing you 2,200 yen one way, or 4,000 yen for a round trip.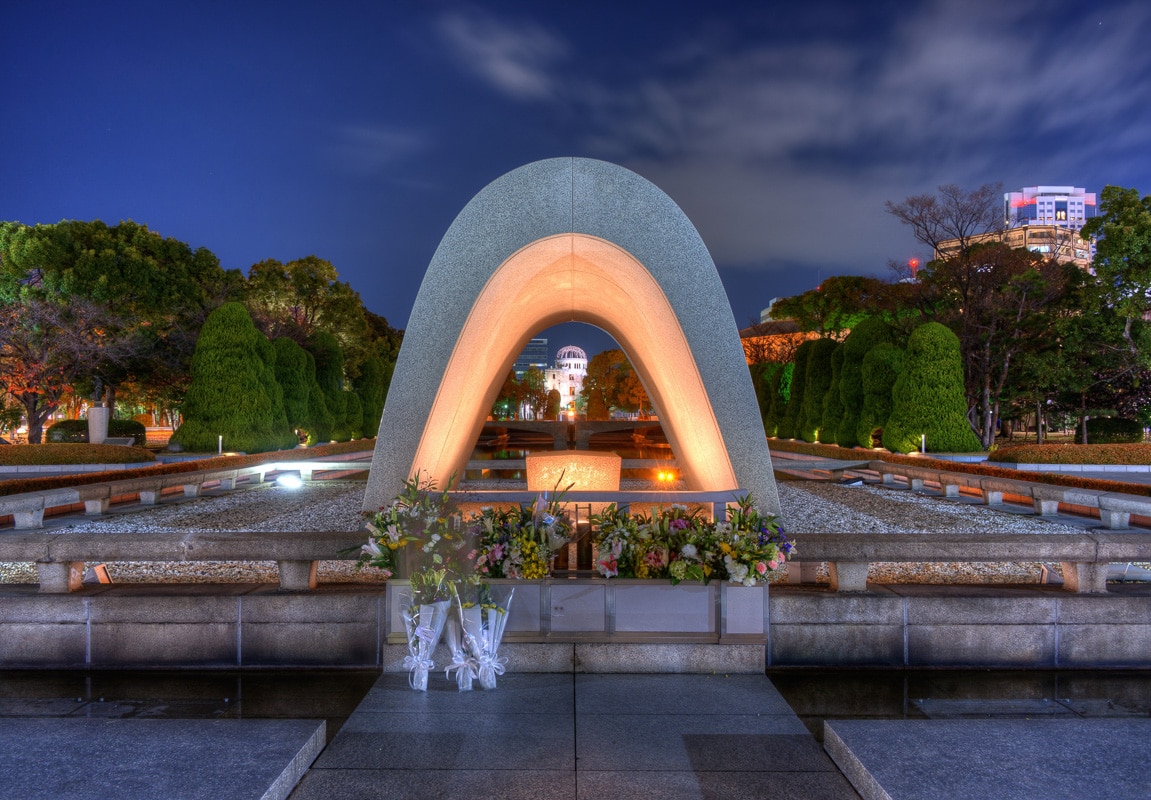 Alternatively, take the train with your JR Pass from Hiroshima Station and then take the JR Sanyo Line through to Miyajimaguchi Station.
You may not know it, but you've probably already seen photos of this island. The iconic floating red Torii Gate is the biggest symbol of the island, standing 18 m tall.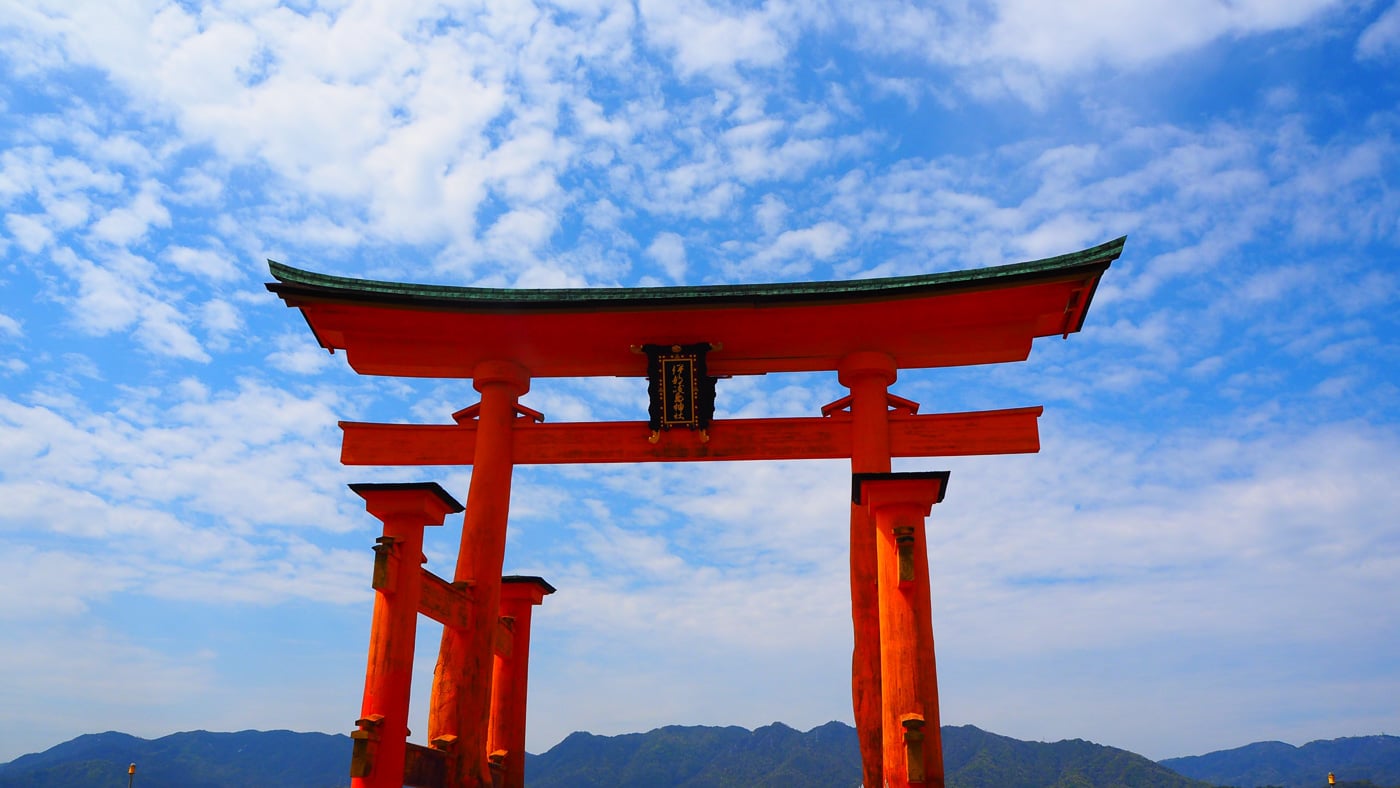 When the tide is high, it appears as though the enormous gates are floating upon the water. But come low tide, the waters retract and you can walk right underneath the impressive structure.
Itsukushima Shrine is a Shinto shrine of the island that also appears to be floating on parts of the water. Built in the 12th century, it's long been a famous temple in the world. It's now deemed a UNESCO heritage site.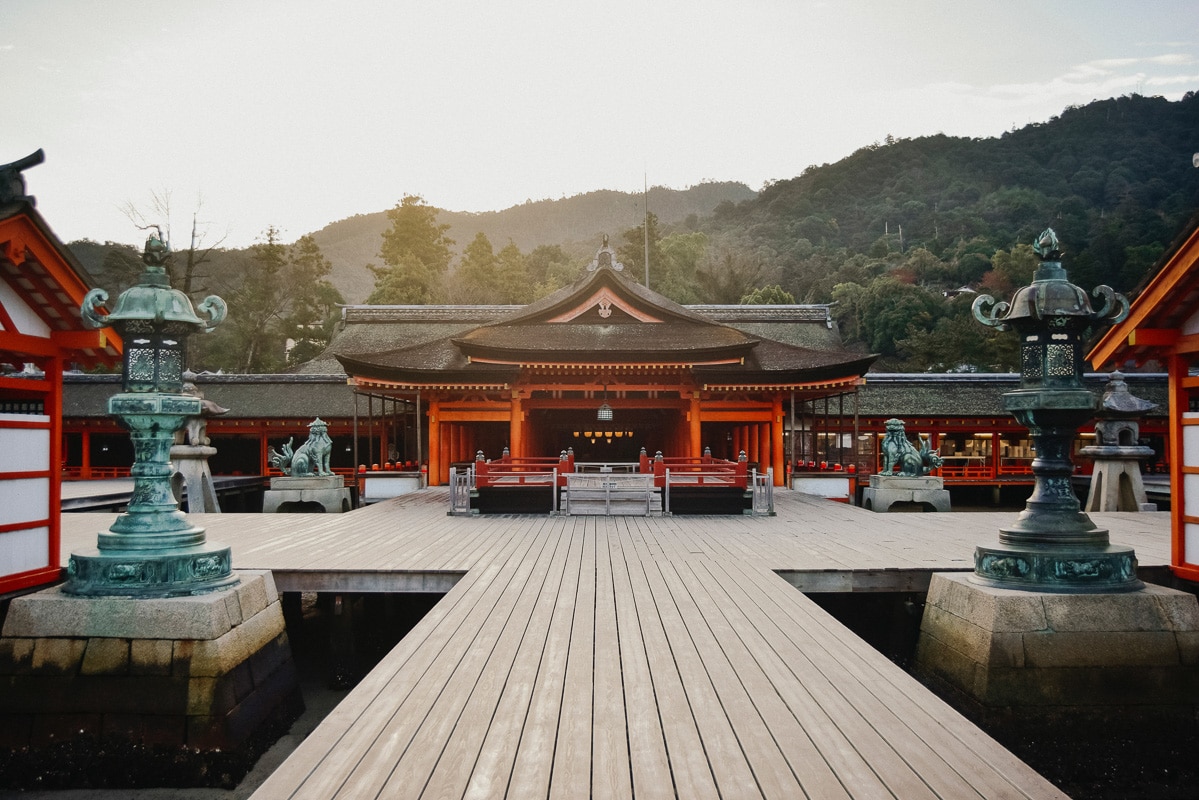 Day 7: Atomic Bomb Dome
A trip to Hiroshima isn't complete without acknowledging the history of the city. On the 6th of August 1945, the first atomic bomb was dropped, right in the centre of Hiroshima.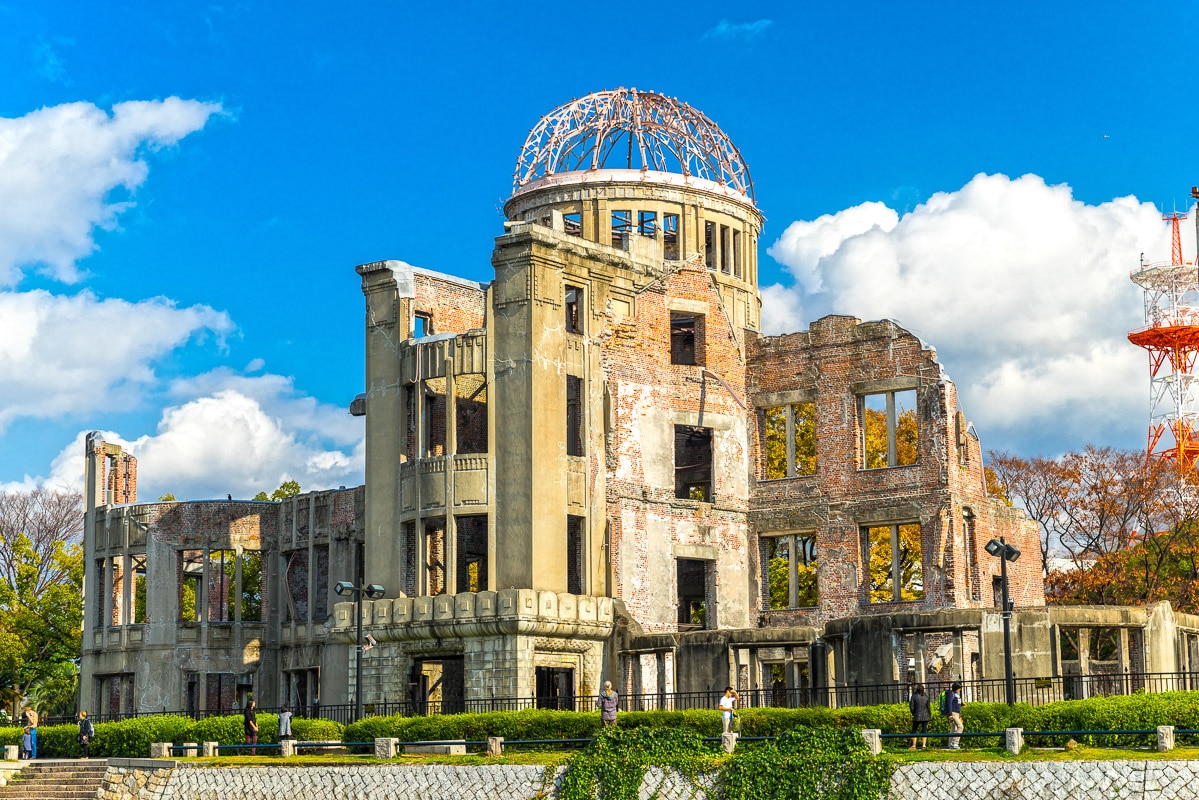 As destructive as the bomb was, the Promotional Hall somehow retained its structure. It now serves as a heartbreaking reminder of the event.
Travellers can get to the dome by tram, as it sits right along the Genbaku Dome-Mae tram stop. You can walk around the entire area to visit the nearby attractions.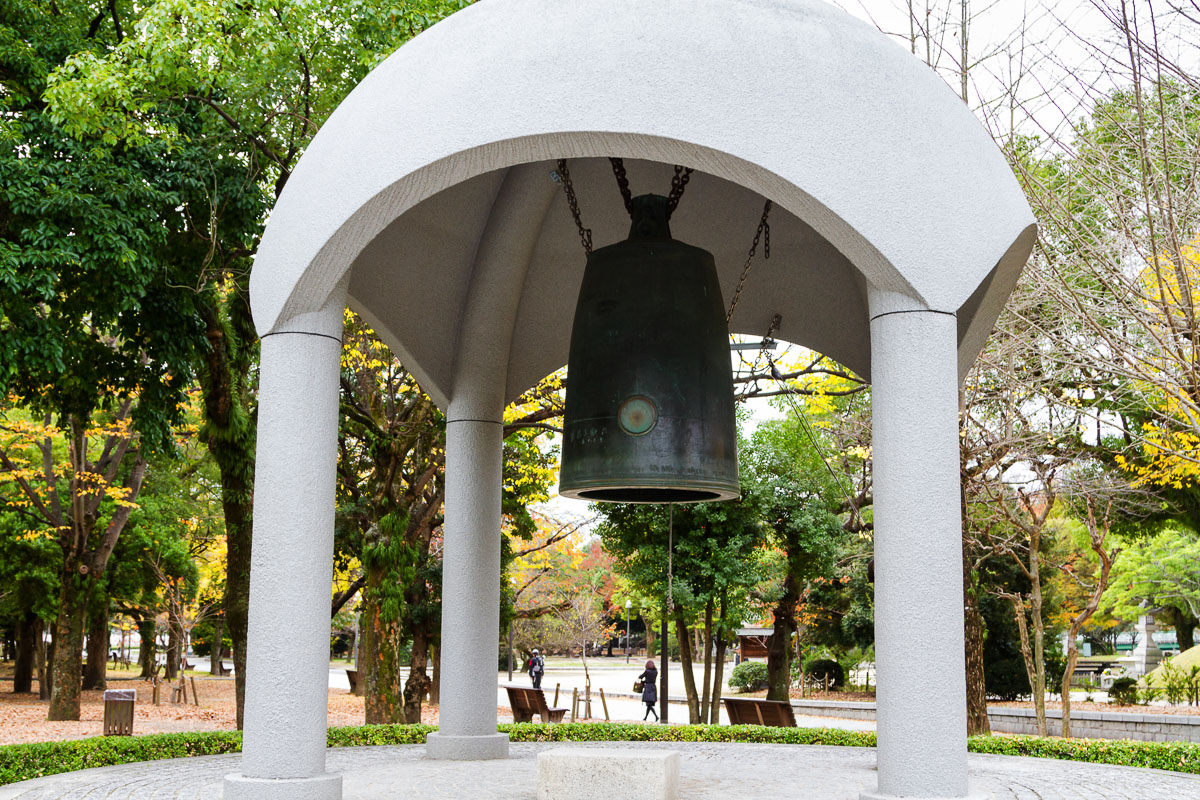 Places to visit around the dome:
Hiroshima Peace Memorial Museum
Cenotaph for Atomic Bomb Victims
The Peace Bell
Flame of Peace
Children's Peace Monument
Hiroshima Boutique Hotels
Iwaso is a beautiful boutique hotel on Miyajima Island. It is a Japanese style hotel with both indoor and outdoor hot spring baths. The rooms feature traditional tatami floors and futon bedding.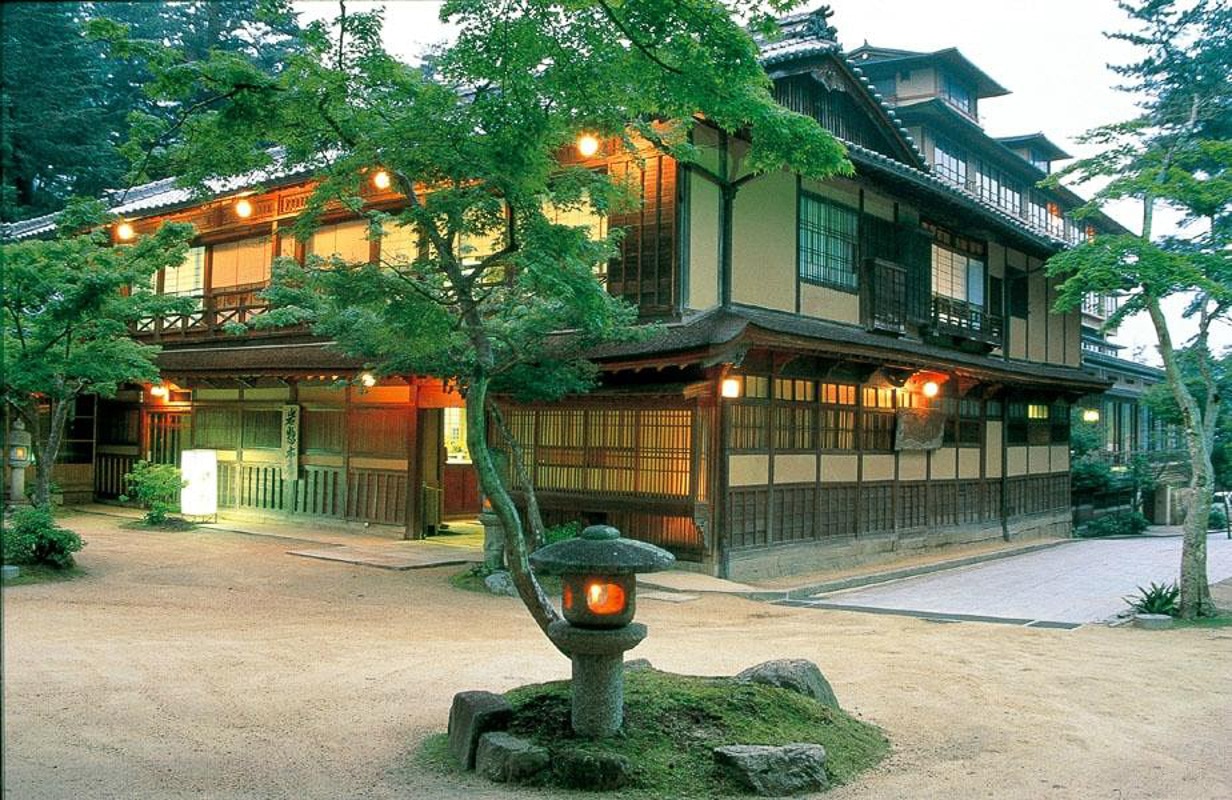 Traditional multi-course meals featuring local seafood can be served in your room or in the dining room. And they have a karaoke room.
⇒ Read more Reviews on TripAdvisor ⇒ Book Now
Also on Miyajima Island is the lovely Kurayado Iroha. This boutique hotel features a stylish, minimalist Japanese design aesthetic with traditional tatami-mat flooring as well as flat-screen TVs. And there are indoor and outdoor baths with views over the Setonaikai Sea and Otorii Shrine gate.
⇒ Read more Reviews on TripAdvisor ⇒ Book Now

Kyoto (Days 8-9)
Getting from Hiroshima to Kyoto is easy as both their stations are connected by the Tokaido and Sanyo Shinkansen train lines. The journey will only take you around 1 hour and 40 minutes, meaning you'll still have time for activities throughout the day.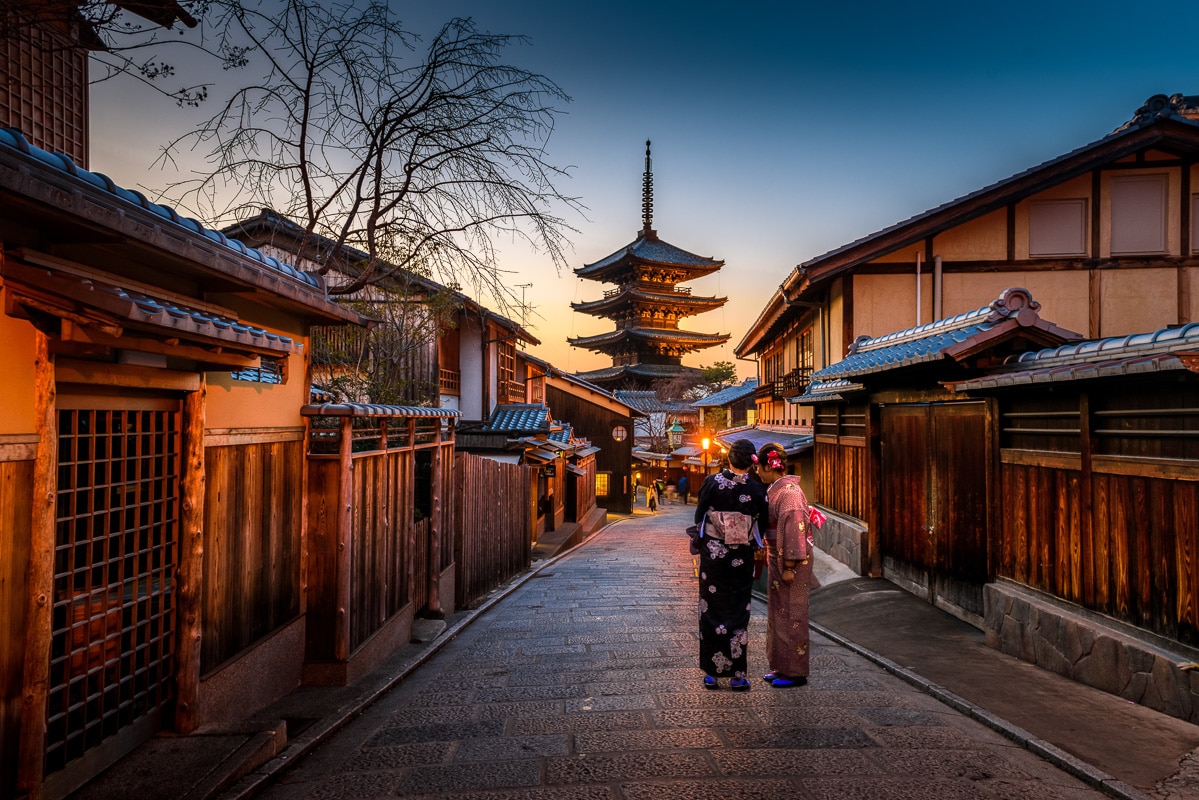 Kyoto was once the capital of Japan for over 1,000 years, which is precisely why it's a city steeped in history and tradition. You'll see loads of temples in Kyoto that still serve as houses for hundreds of monks. You'll notice them by their long flowing robes and quiet, content demeanour.
Kyoto is easy to explore by public transportation (trains, buses, taxis and subways) or at your own pace (by walking).
Day 8: Temples, Bridges and Bamboo
Kinkakuji Temple or the Golden Pavilion is considered one of Japan's most iconic landmarks and is a UNESCO world heritage site.
You'll want to get here at the opening time (9h00 – 17h00), as there are fewer crowds, and it's more photogenic.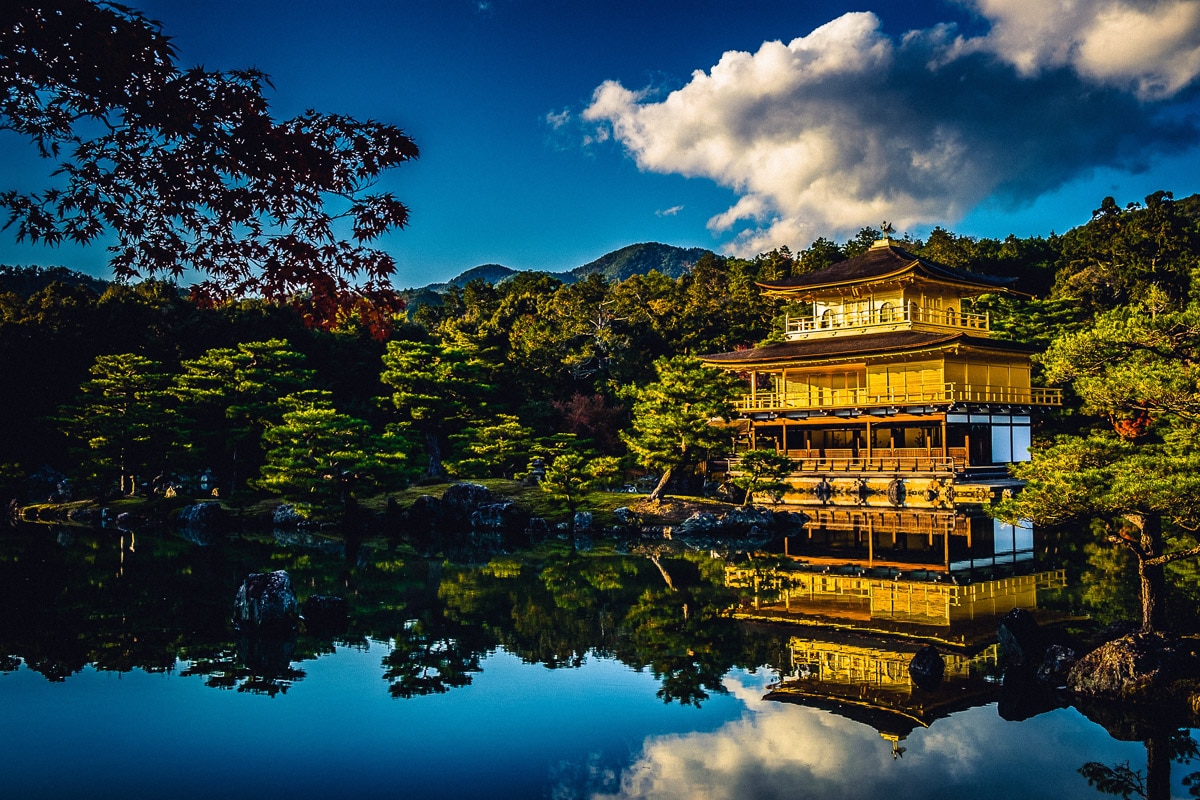 There are plenty of places to see on the temple grounds. As you walk through the terraces, you will find an abundance of statues, the beautiful Anmintaku Pond and the Sekkatei Teahouse. Towards the exit, there is a small tea garden and some souvenir shops for you to explore.
The Ryoanji Temple is a pleasant 20-minute walk from the Golden Pavilion. This temple is noted for having one of the most famous rock gardens in Japan, with 15 rocks laid out in small groups.
⇒ Interested in Nepal? Check out my posts on the Nepal tea house, a full Everest Base Camp packing list, an Everest Base Camp trek itinerary and a day by day Everest base camp trek blog And for post-trek the fantastic boutique hotel Dwarika Hotel Kathmandu, the Dhulikhel Resort and the best places to visit in Kathmandu.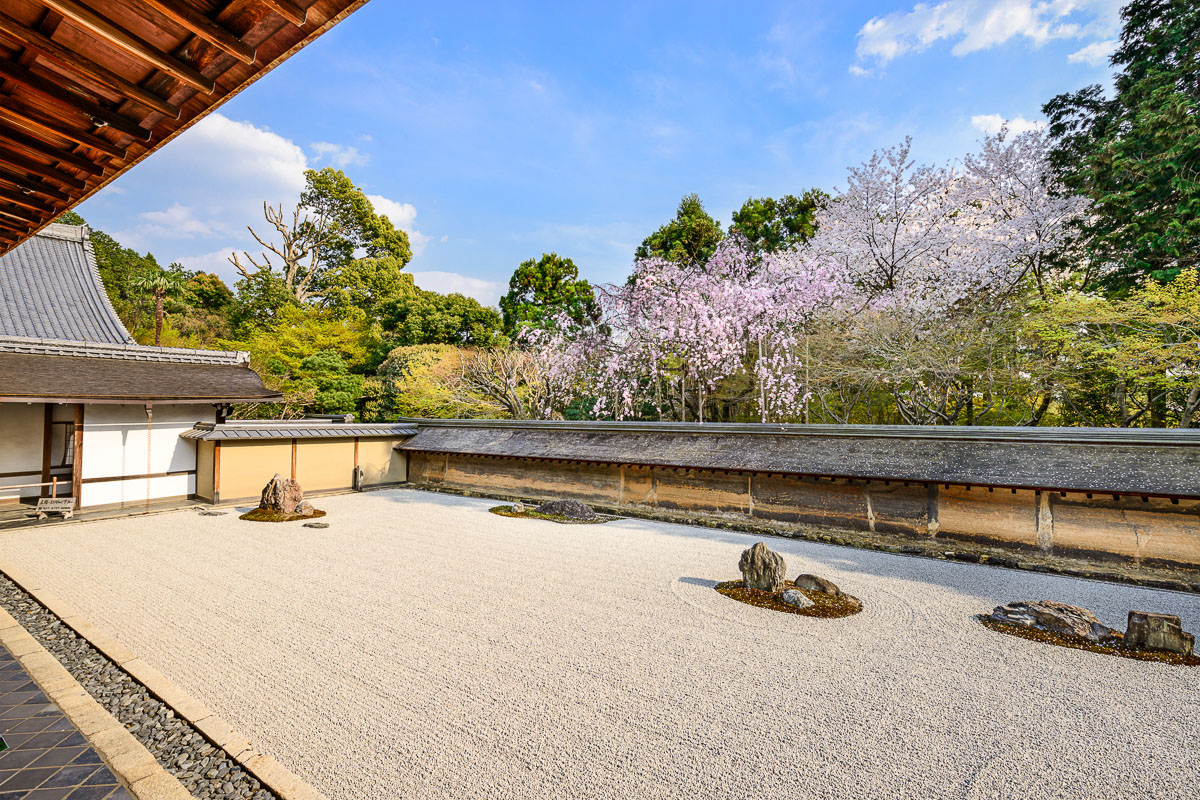 The beautiful garden has an interesting design around a large pond and is lovely to walk around and sightsee. There is a restaurant at the park that specialises in Yudofu (boiled tofu) and is a must-try.
After admiring the gardens, take a 15-minute bus to Arashiyama, a district on the outskirts of Kyoto. This is one of the most popular neighbourhoods, for a good reason. It has some incredible tourist attractions, from bamboo forests to temples.
The Togetsukyo Bridge crosses the Katsura River and is an iconic landmark of the Arashiyama area. The road leading to the bridge is known as the Sagano shopping district and is home to many Kyoto highlights.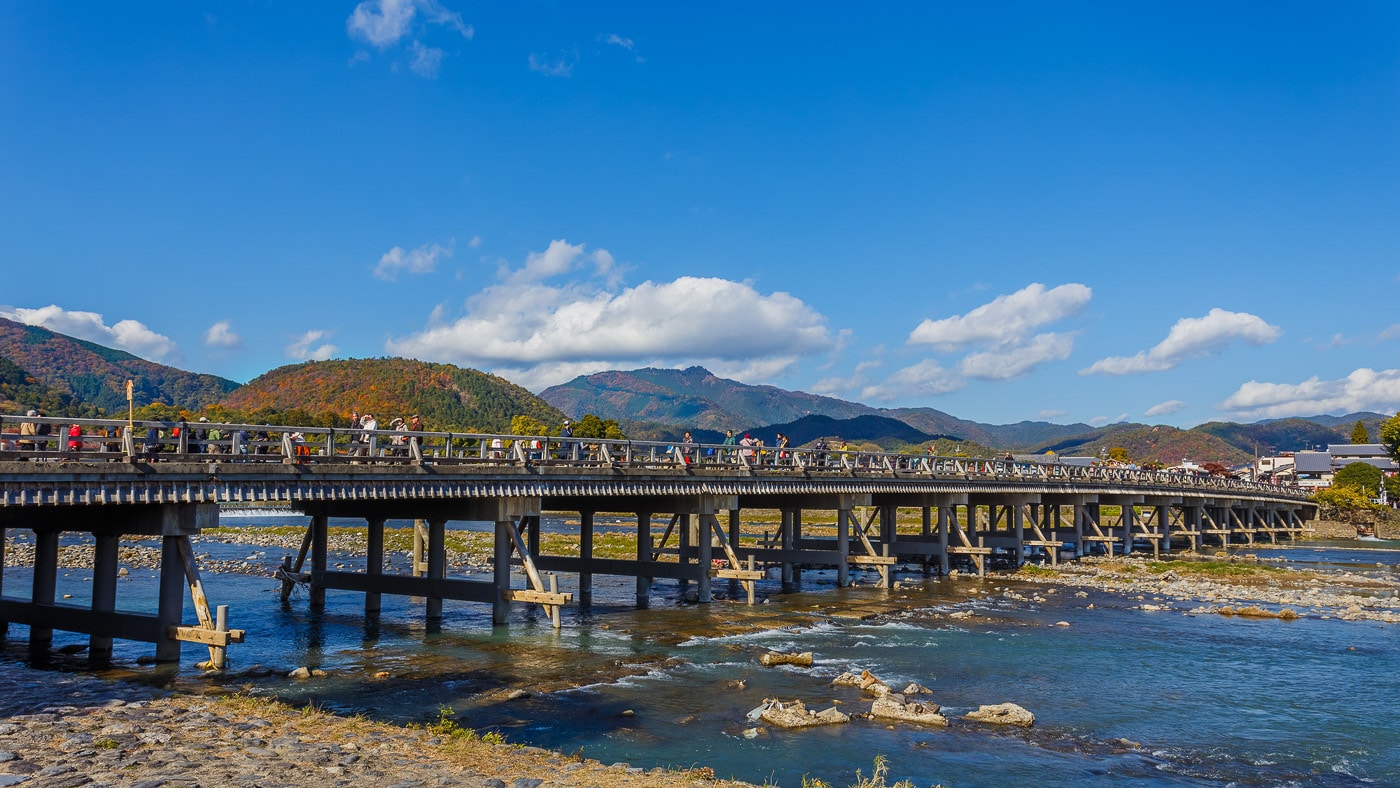 It's lined with plenty of restaurants and tourist shops. It's an ideal place to relax and stop for some lunch.
A lovely restaurant just before you cross the bridge is Arashiyama Yoshimura. They serve divine tempura, soba noodles and other delicious Japanese dishes.
Next up is Arashiyama Iwatayama Monkey Park. This park is located on a mountain near the south of the Katsura river. It is home to 130 snow monkeys, also known as the Japanese macaque monkeys.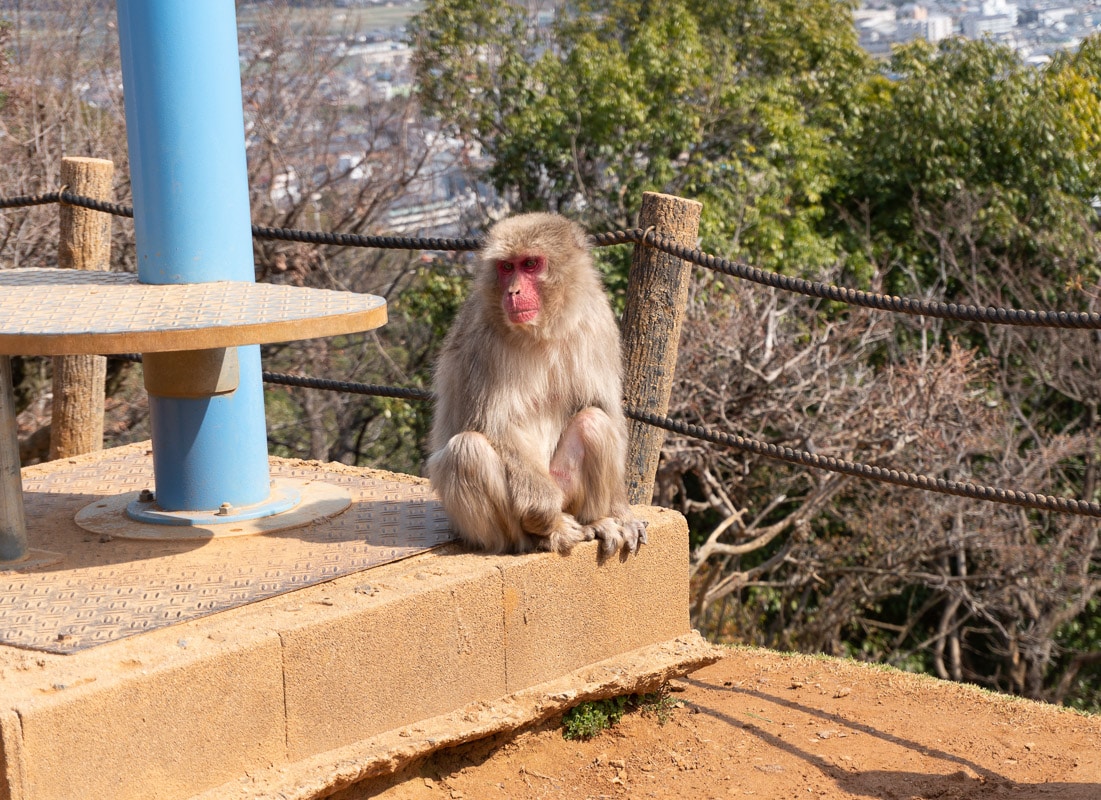 The entrance to the park is located near the Togetsukyo bridge, marked as the Torii gates, where you can buy your tickets for 550 yen per person. It's an enjoyable 30-minute uphill climb to the top, boasting stunning scenery.
Once you reach the summit, there are stalls where you can buy snacks such as bananas, peanuts and different types of fruits to feed the monkeys.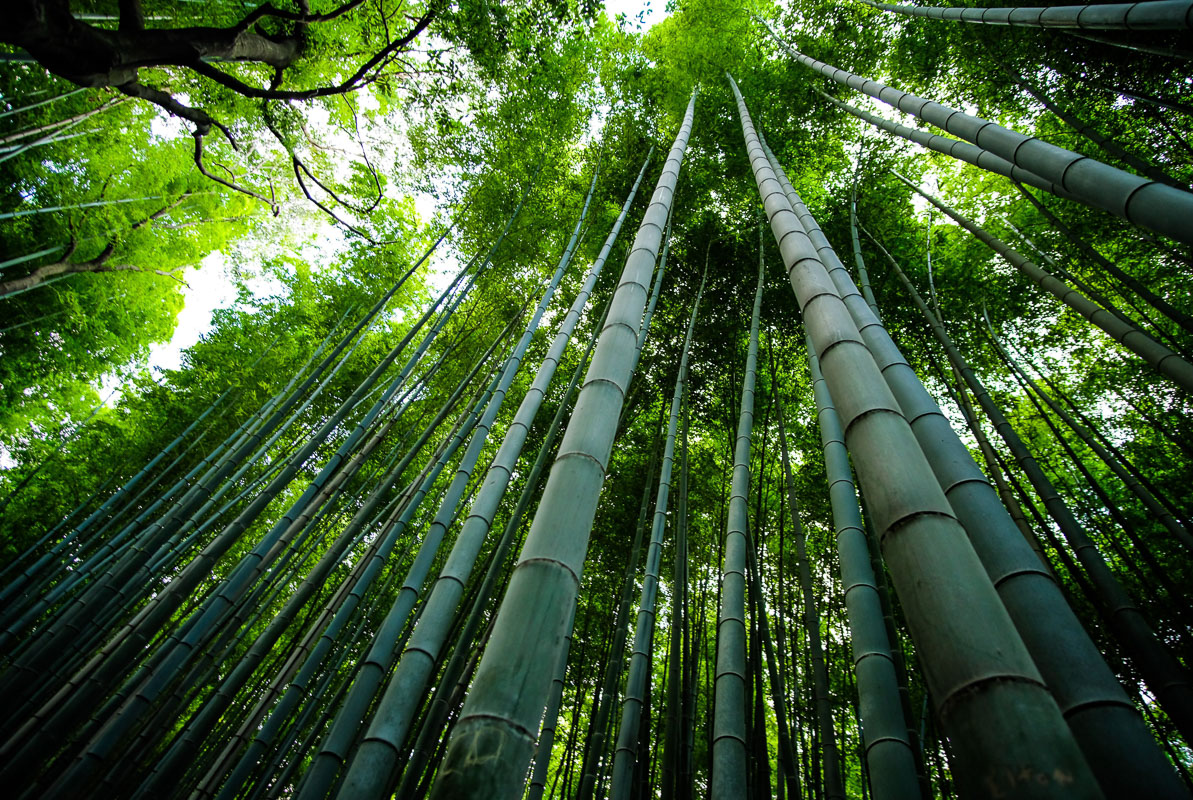 The Arashiyama Bamboo Grove is one of the most famous places in Kyoto and is a truly picturesque sight. It consists of a long stretch of bamboo forest that meanders behind the streets of Arashiyama.
If you walk along the path aside from the river, you will join the trail toward the Jojakkoji Temple, which is your next stop.
End your day with one of the most authentic things to do in Kyoto. Appreciate the peaceful gardens at the Jojakkoji temple, located on a mountain slope.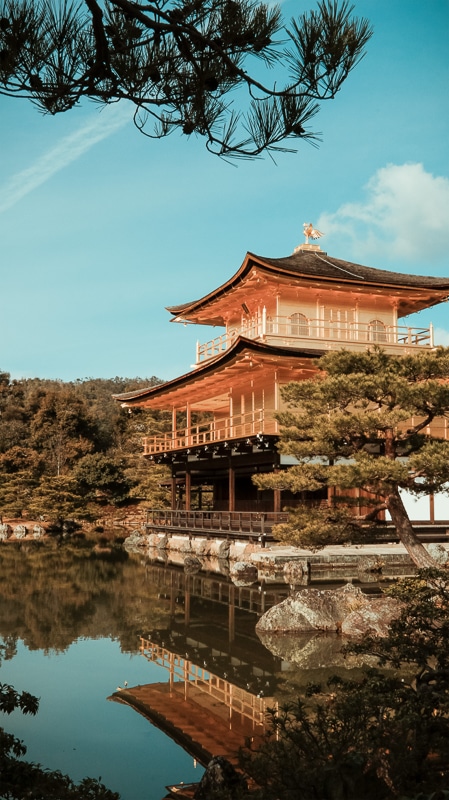 Why not experience the authentic art of tea drinking by taking part in a tea ceremony at the Jojakkoji temple? You can learn about the ancient ritual of tea drinking, and its significance to the Japanese culture, and sample different teas while you're at it.
Day 9: Explore East Kyoto and Gion
Known as Ginkakuji, the Silver Pavilion is a Zen temple that dates back to 1490 and is celebrated for its beautiful gardens and incredible views.
Despite its name, Ginkauji is not covered in silver, though these were the original plans. But due to delays and the death of the patron Ashikaga Yoshimasa, the plan was abandoned.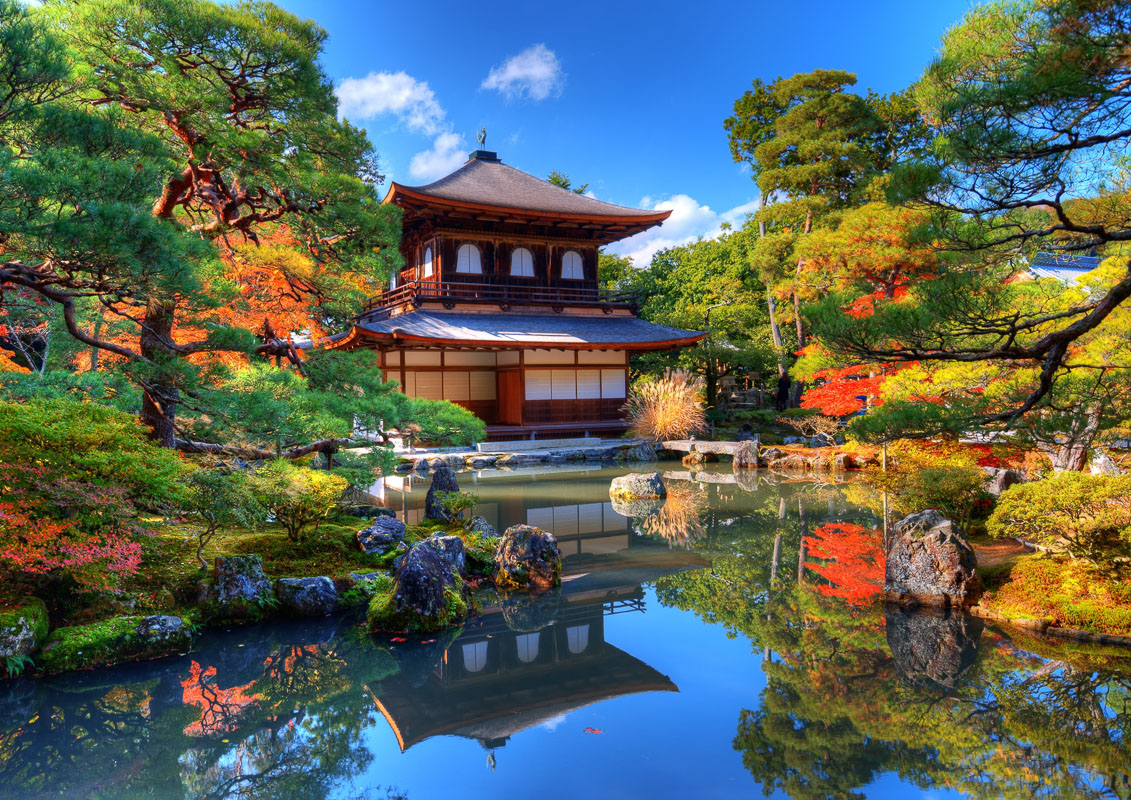 Known as Ginkakuji, the Silver Pavilion is a Zen temple that dates back to 1490 and is celebrated for its beautiful gardens and incredible views.
The Silver Pavilion provides beautiful gardens and half a dozen other temple buildings to see. Though the main hall (Hondo) is not open to the public, visitors can enjoy walking along a circular path through the terraces savouring the peaceful scenery.
The walk is picturesque, and as you saunter along the canal, you will pass several temples, restaurants, and boutiques stores. If you continue ahead, the Nanzenji Temple is a 30-minute walk away along this path.
The Philosopher's Walk is a pedestrian walkway along Lake Biwa Canal. It's lined with beautiful cherry blossom trees and is best seen during spring. It got its name from Japanese philosophers that stroll to this walkway.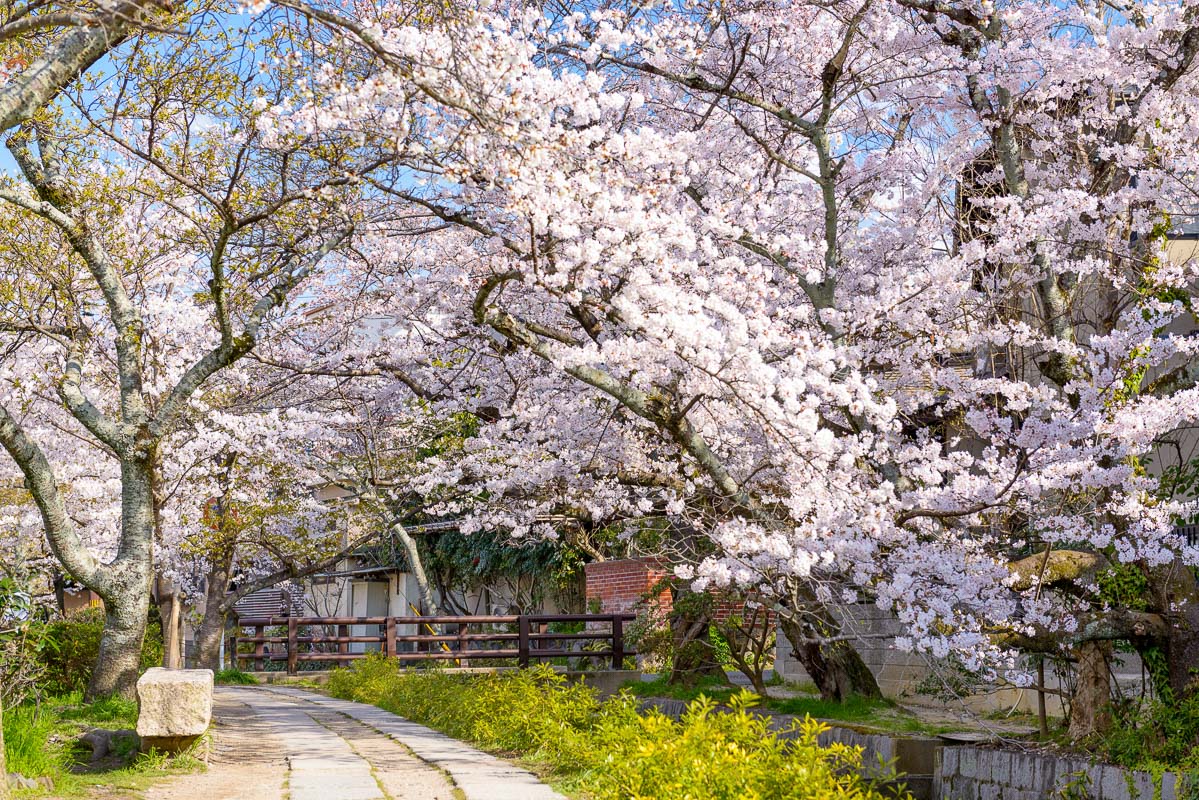 The walk is picturesque, and as you saunter along the canal, you will pass several temples, restaurants, and boutiques stores. If you continue ahead, the Nanzenji Temple is a 30-minute walk away along this path.
To learn about different sites in the area along the Philosopher's Walk, take a guided tour.
A great little stop along the Path of Philosophers is the Honen-in Temple. It's a free temple to add to your Kyoto itinerary and is a delightful sight to discover, hidden away under a thick canopy of trees.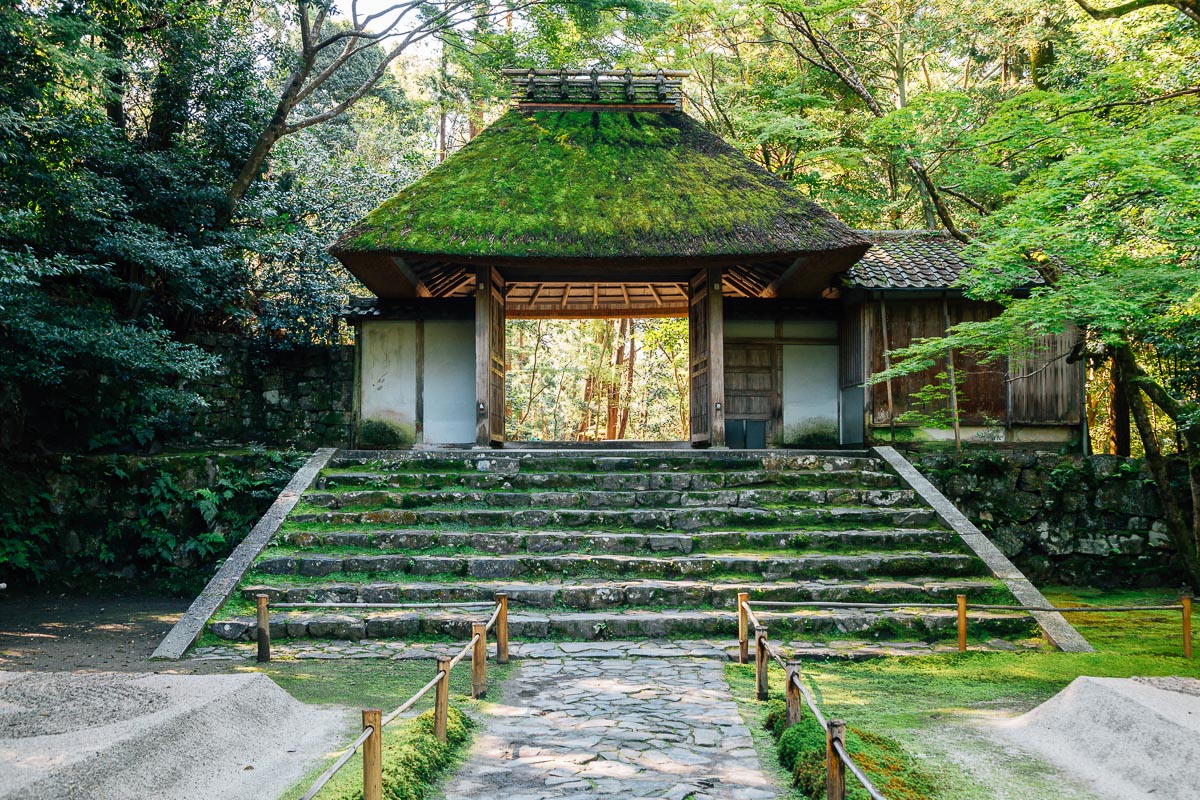 Gion is known today for its charming, historic atmosphere and represents an enormous part of the Japanese culture. The narrow, stone-paved streets run alongside wooden homes and tea houses.
Gion is situated in the Higashiyama district and is one of the few remaining Geisha neighbourhoods in Japan.
You probably won't be taking any public transport for the day, as walking around is too much fun. There's so much to see and do along the way.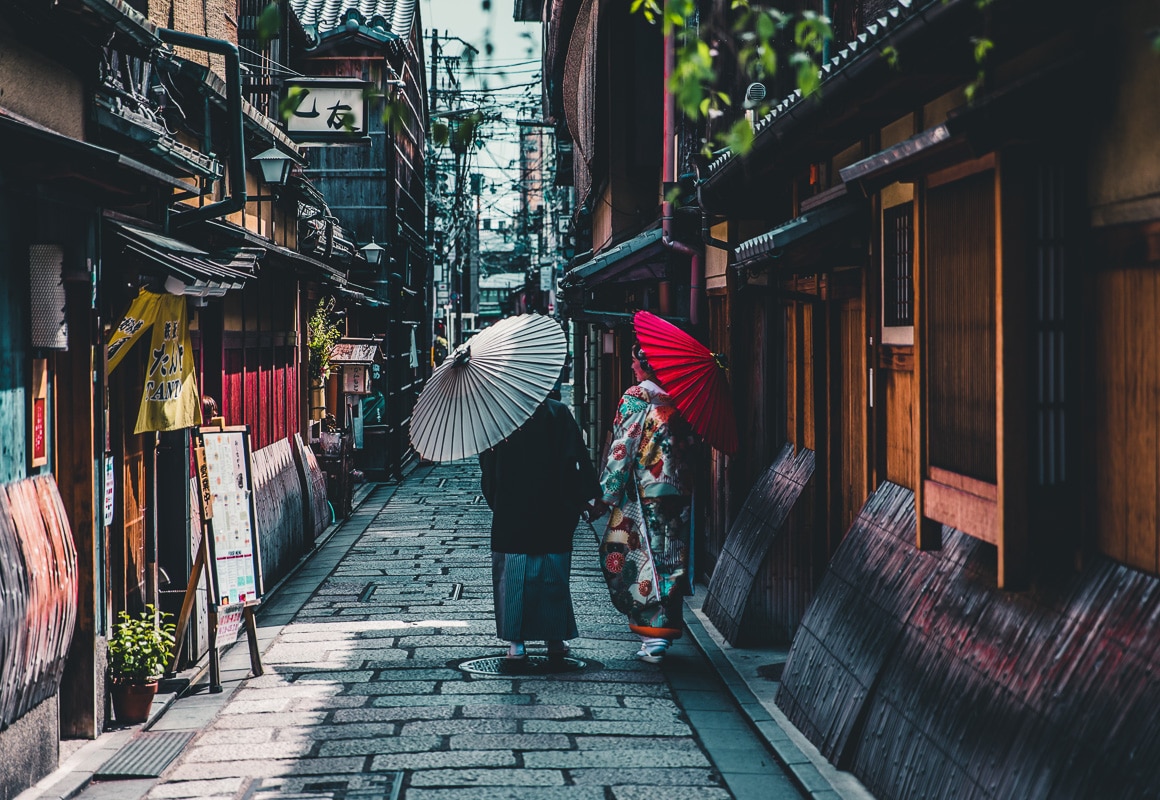 Although there are plenty of temples to visit and shops to explore, you'll be quite satisfied by simple wandering around with nothing on your agenda.
The best time to spot geishas is around sunset as they make their way into wooden teahouses, known as okiya, for an evening of work. I suggest booking a guided tour to see the traditional geisha women and learn about the picturesque neighbourhood.
Gion is particularly incredible to visit during the evening time. As the sun starts to set, the red and yellow lanterns are lit, illuminating the streets.
After your sighting of the elegant geishas, take a walk through Nishiki Market and the Teramachi Shopping Arcade.
Day 10: Take one of Kyoto's popular day trips
Nara is one of the most popular day trips from Kyoto, and it's easy to understand why. With your JR Pass you can easily travel from Kyoto Station to JR Nara Station in as little as 45 minutes. Trains depart from the station every 30 minutes.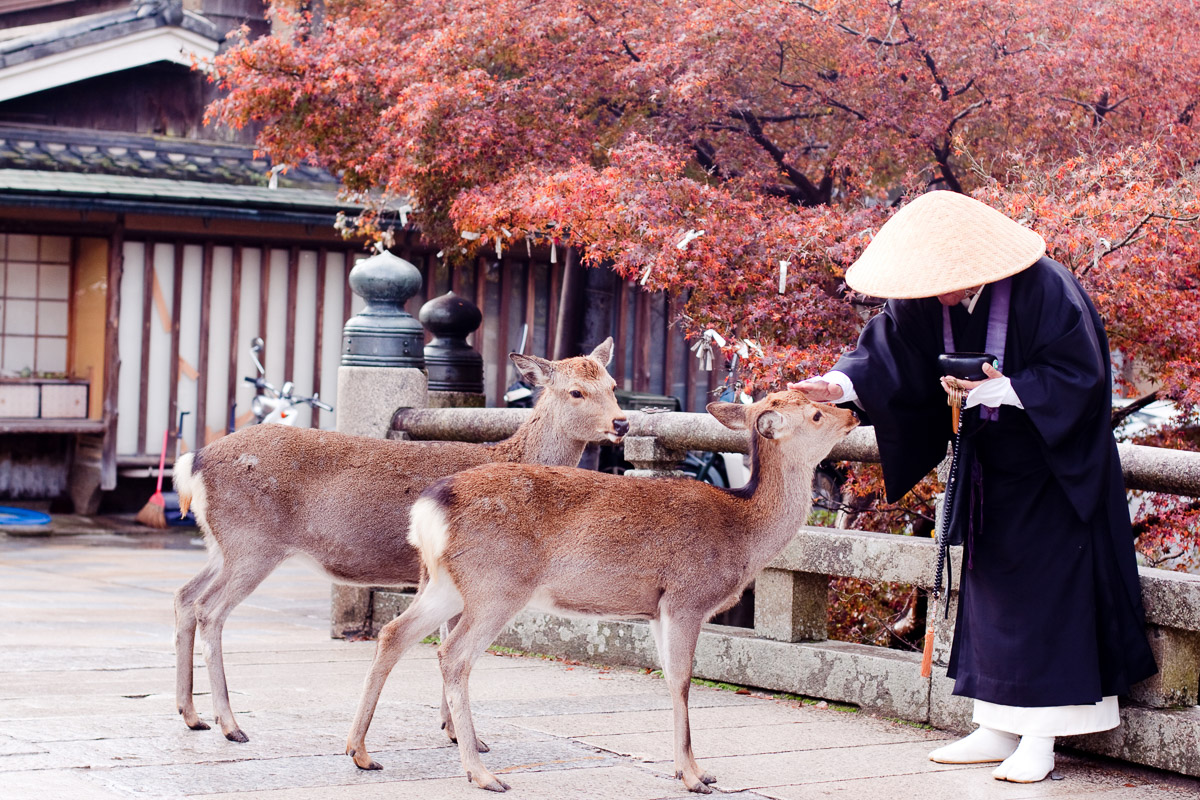 Many travellers fall in love with the charming wildlife and nature in Nara Park. Visitors come from all around the world to see the deer that roam these parks. Probably because legend has it that these deer bow to passing people.
A second option is to combine a hike and a temple visit to Fushimi Inari Shrine.
This 5 km hiking loop will take you around an hour and a half to complete. But, feel free to stay in the park for as long as you please. It starts right at the Keihan Fushimi-Inari Station, so you won't have a problem finding it.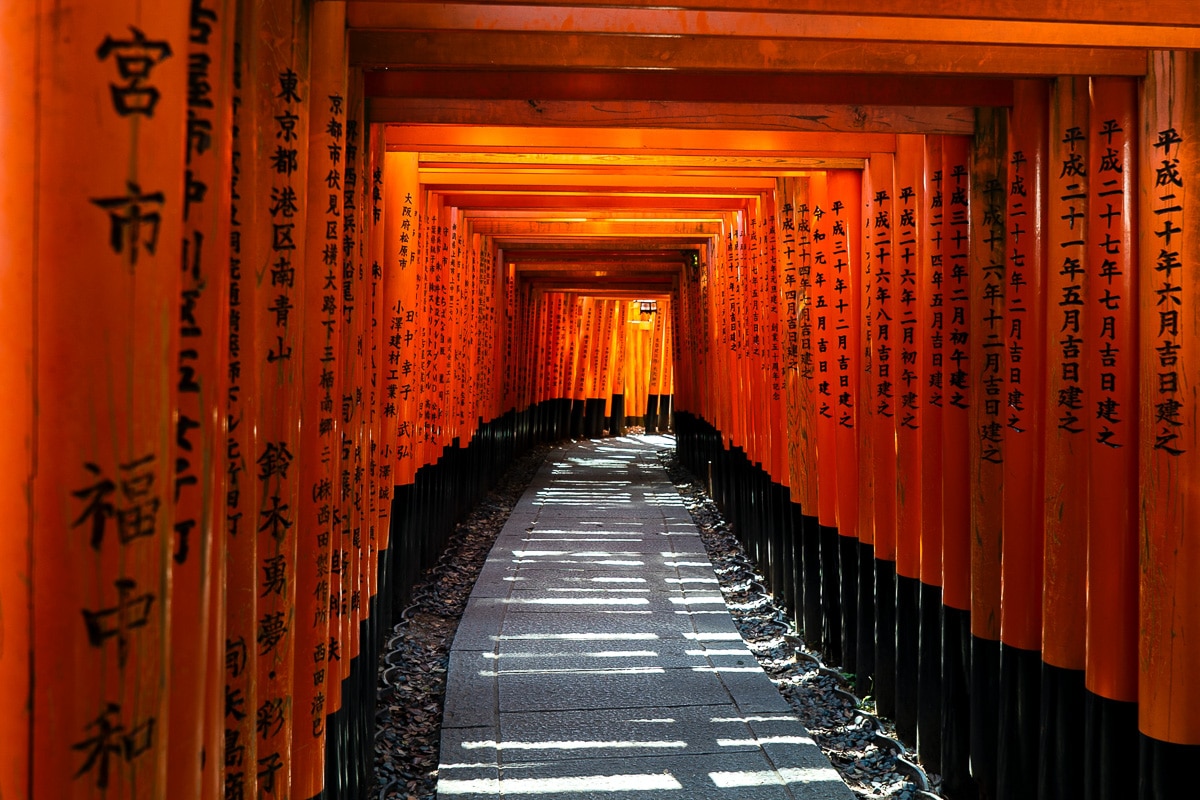 The start of the hike requires some stair climbing, which isn't too strenuous. A large part of the walk takes place through the iconic Shinto shrine gates. Along the way, you'll pass beautiful sub-shrines and see new views of Kyoto.
Be warned, the hike can get pretty busy, so don't expect it to be a peaceful walk out in nature. Rest assured, it'll still be one of the best walks you do in Japan. Plan your walk for 6 am or 8 pm.
After your day trip, head back to Kyoto. Once in Kyoto, take the Tokaido Shinkansen line on the bullet train through to Tokyo.
Boutique hotels in Kyoto
The beautiful Junei Hotel in Kyoto looks to create comfort in its guests by echoing all of the senses. The interior design uses Kyotogami – an embossing technology using woodblocks.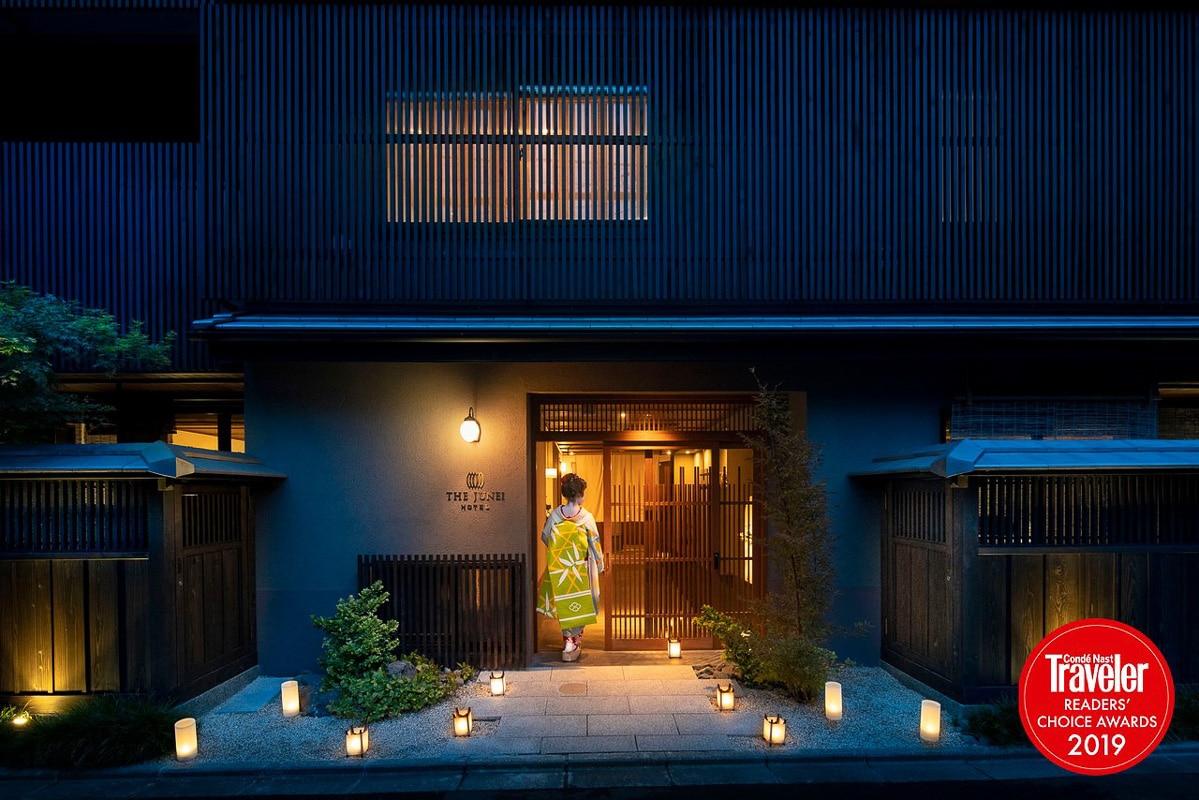 An amazing japanese breakfast with multiple elements will be delivered to your room in the morning. But you may struggle to leave your bed! The mattresses at the Junei Hotel are manufactured by Serta and the linen is made by Kyoto Nishikawa. A perfect Japanese boutique hotel!
⇒ Read more Reviews on TripAdvisor ⇒ Book Now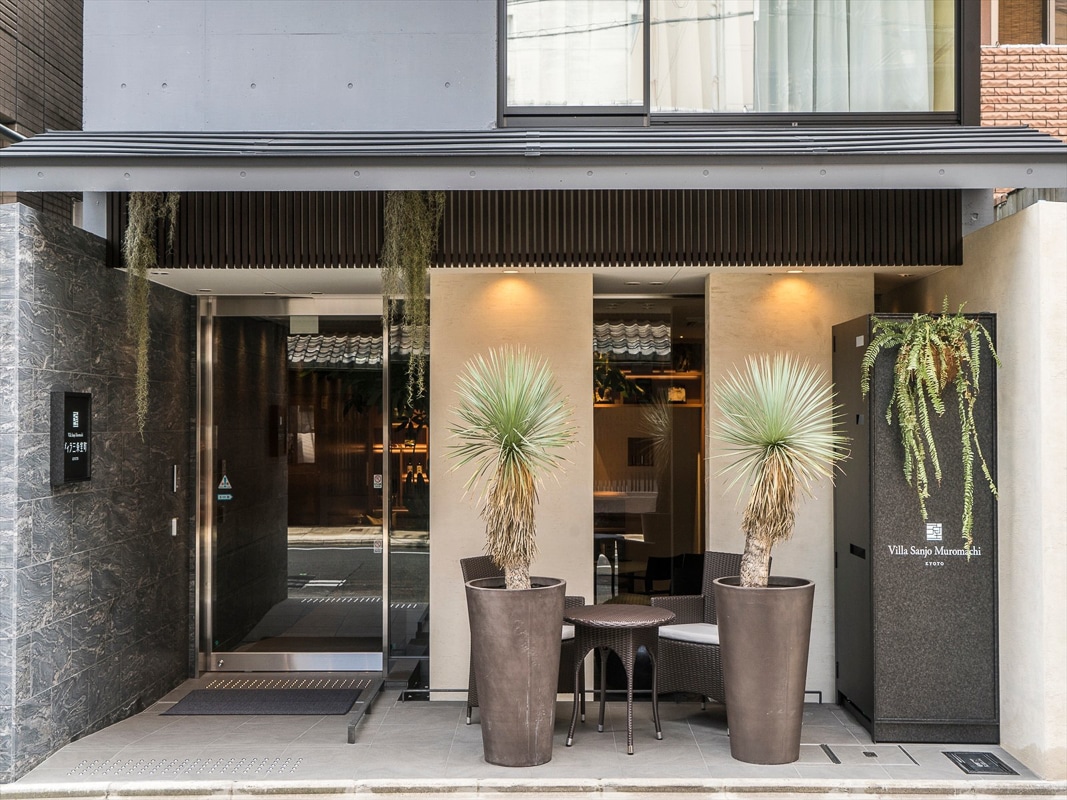 With only 12 rooms, this villa in Rakuchu, Kyoto is a mix of tradition and innovation and has a "hideaway" feel to it. Each room at Villa Sanjo Muromachi has Kyo-Tara paper art boards with traditional patterns.
⇒ Read more Reviews on TripAdvisor ⇒ Book Now
Final Thoughts on the 10 Day Itinerary for Japan
This Japan itinerary for 10 days highlighted the most spectacular parts of the country. All travellers may be interested in different things. But the atmosphere and sense of adventure found throughout these traditional cities make it appealing for all kinds of people.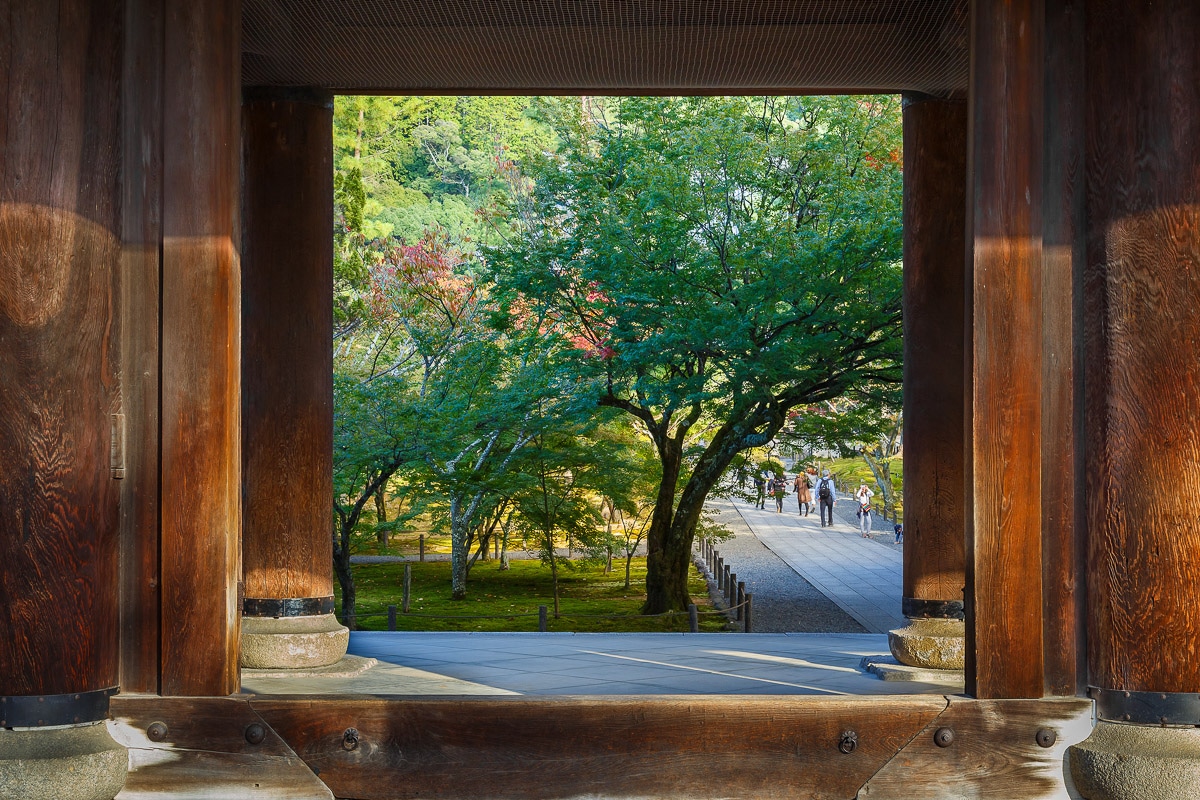 Whether you're travelling to Japan for the first time, or you're an expert, this itinerary can boost up your adventure. It makes for a more unique experience of the country.
The Tokyo section of this blog was hosted by the Tokyo Metropolitan Government – thank you. The balance of the research for this blog was paid for by me. JAL provided a very comfortable return flight and the Tokyo Metropolitan Government covered all of my costs in Tokyo eg meals, accommodation, transport etc. But as always my views are my own – and can I say I absolutely loved this trip.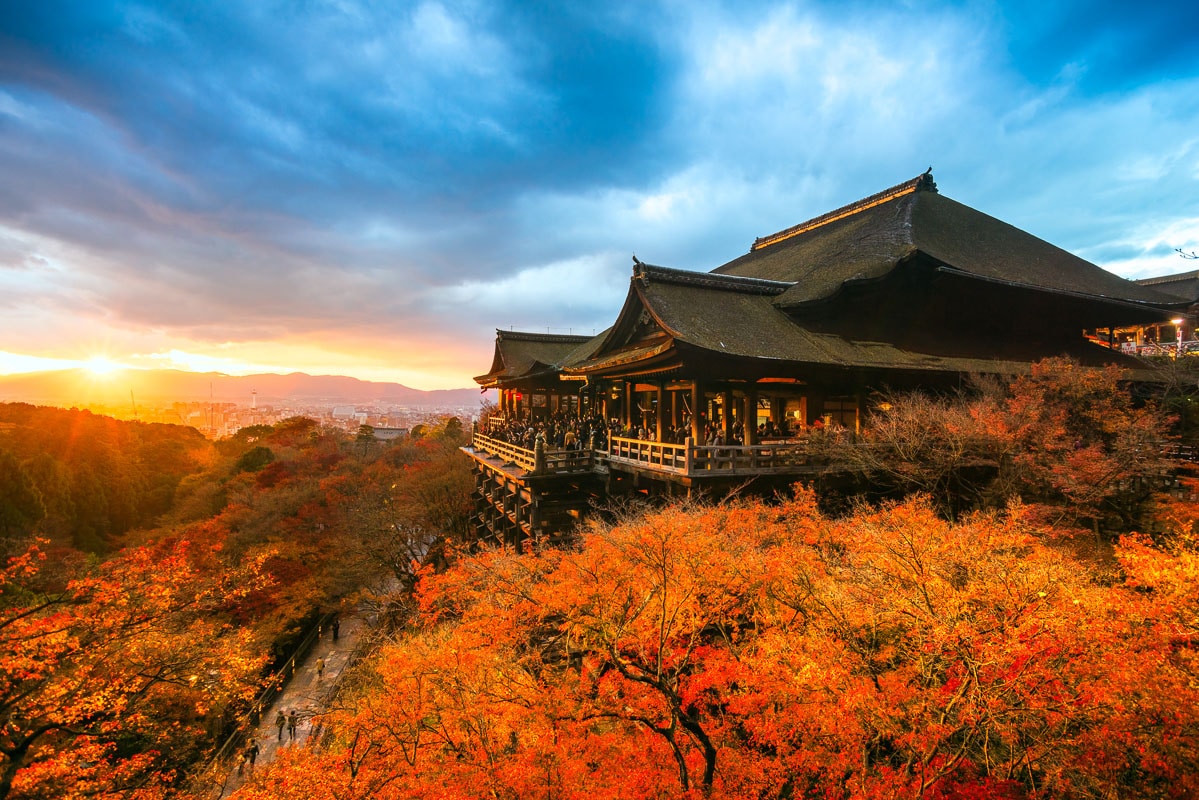 This 10 Day Japan Itinerary post includes affiliate links. That means if you click through and end up making a purchase I will receive a small commission. I wanted to make sure you were aware of this.