Ancient history and sophisticated modern technology mingle seamlessly in Japan and together create some Japan famous landmarks not to miss. Centuries-old shrines across the country are connected by a super-fast bullet train, while Tokyo straddles both an imperial tradition and 21st-century hustle-and-bustle.
These are stand-out highlights on any Japan itinerary but they're by no means the only ones.
With iconic cherry blossoms, juicy green bamboo, and delicate deer, there's no shortage of natural beauty. The natural landscape invites reflection and oh-so-much awe.
That's not to mention the serene way in which Japan carries its modern history in beautiful memorials like Hiroshima Peace Park.
The inspiring atmosphere is sure to leave you relaxed and refreshed. With these famous Japanese landmarks, you'll soon see why this country stole my breath.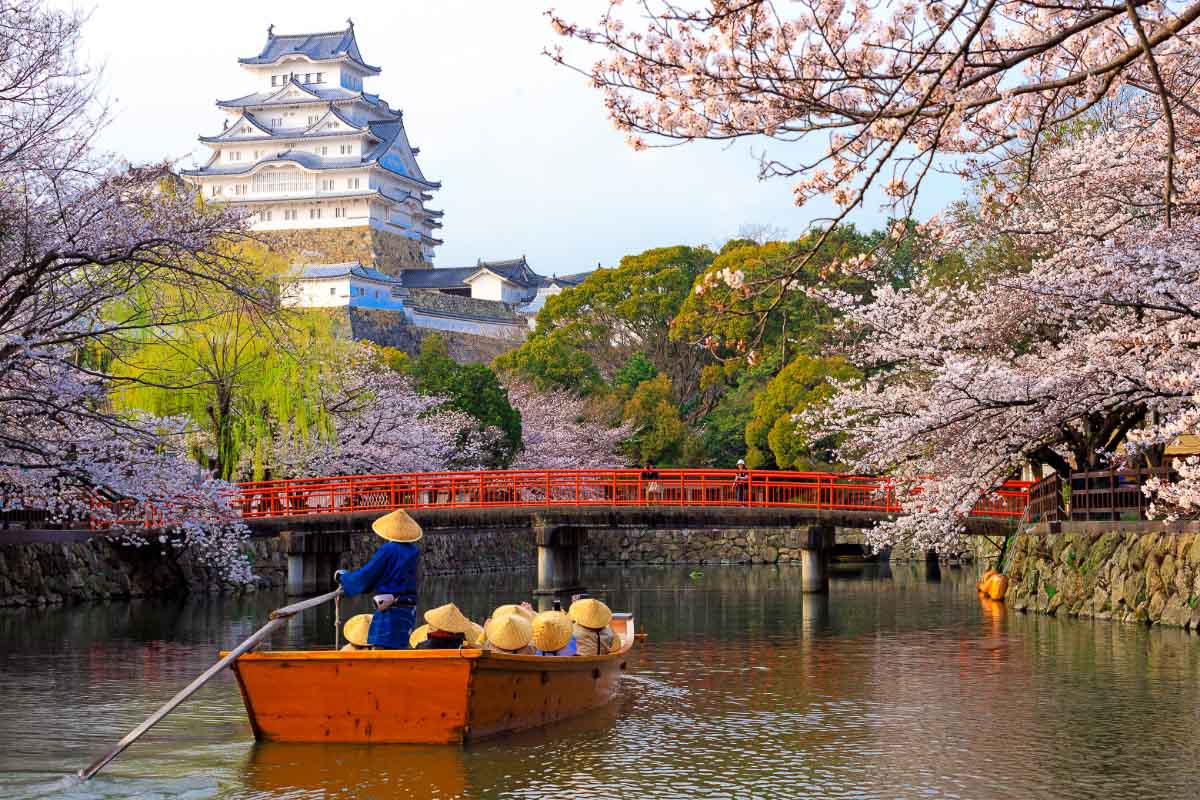 9 Japan Famous Landmarks
1. Mount Fuji
Mount Fuji, with its snow-capped peak, is Japan's most recognisable landmark. It's the highest mountain in Japan and reaches over 12 000 feet. You can even see it from Tokyo – but it's definitely worth getting up close.
The mountain is part of the Fuji-Hakone-Izu National Park. You can only hike the mountain during the summer months when over a million people make a pilgrimage to Mount Fuji.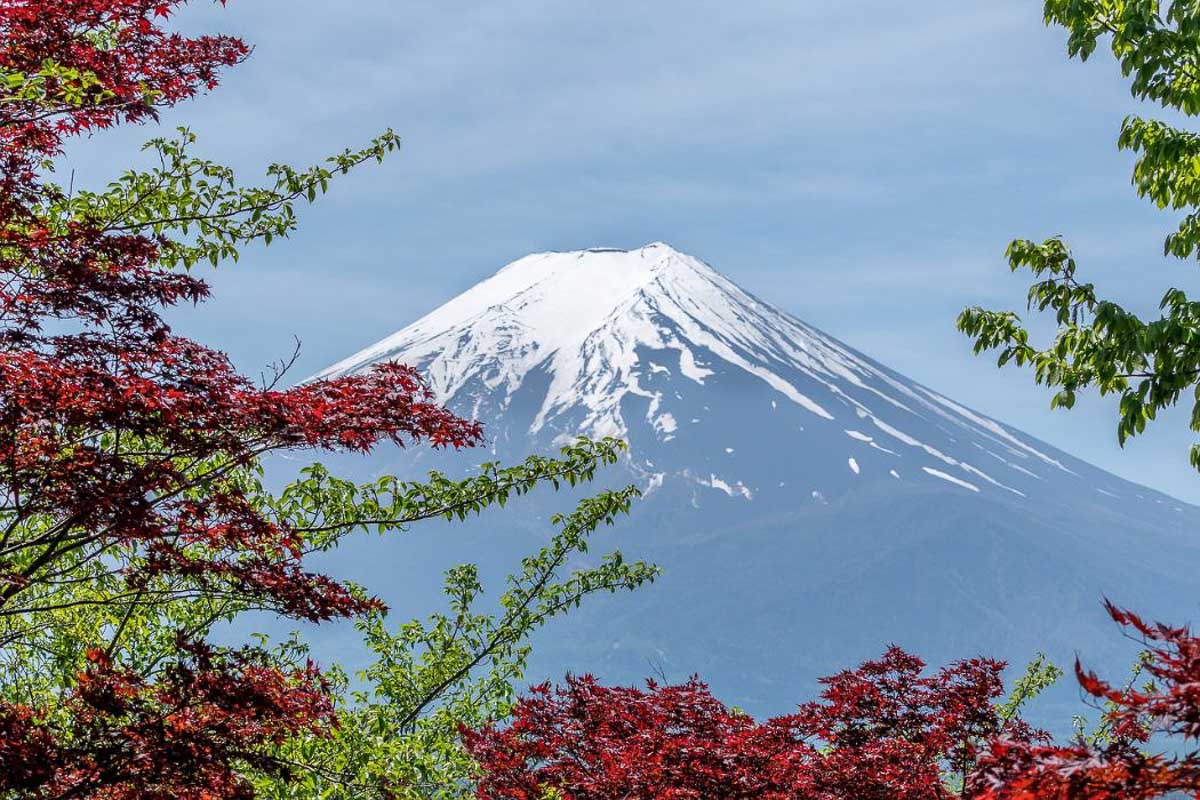 There are multiple trails you can enjoy but most people start their journey at the 5th station. From there, the climb will take you around six hours.
If you want to hike from the mountain's base, it's best to start in the afternoon and spend the night before finishing off the next morning.
Alternatively, a day trip to Mount Fuji is ideal if you just want to appreciate a close-up view of Japan's most iconic attraction.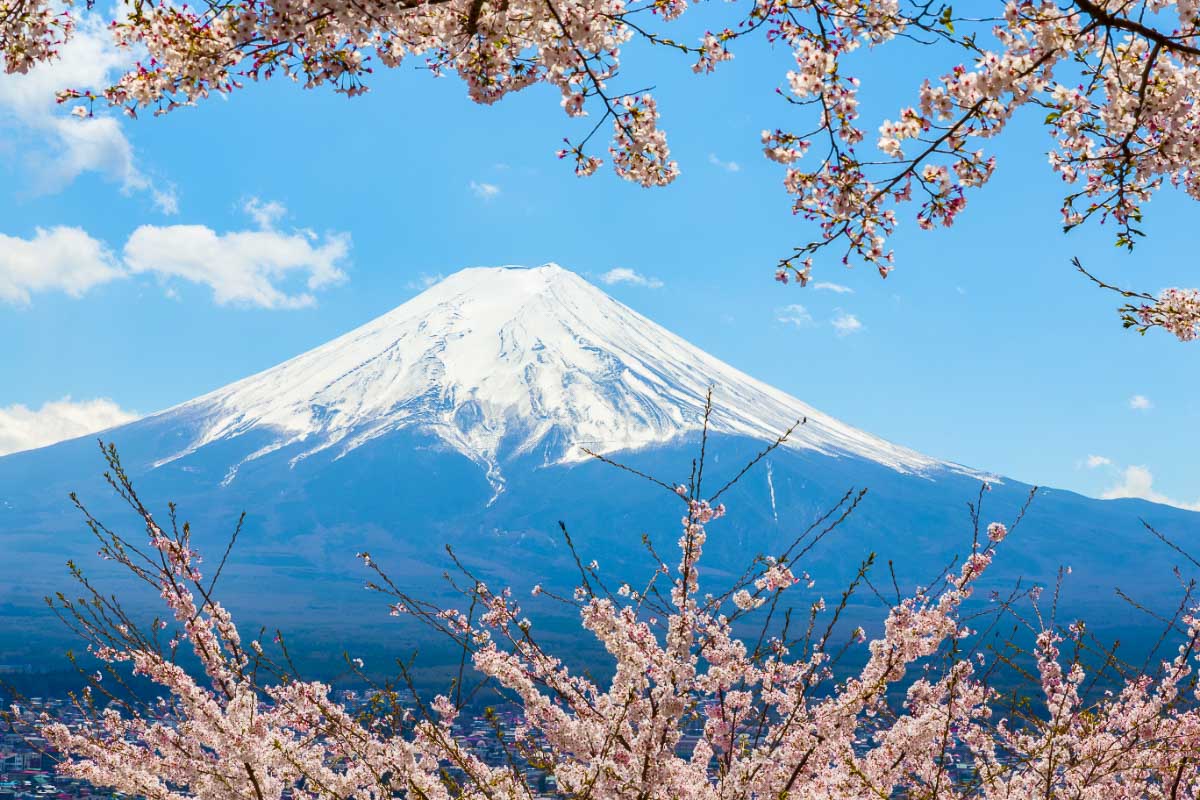 ⇒ Beautiful Japan is one of my favourite countries to visit. Check out my posts on One Day in Tokyo, 2 Day Itinerary Kyoto, 10 Day Japan Itinerary, the best things to do in Kanazawa and what to expect on the Nakasendo Trail.
2. Arashiyama Bamboo Grove
From cultural activities to natural beauty, Kyoto's many attractions make it one of the loveliest Japanese cities. The Arashiyama Bamboo Grove is a stunning place that should be top of every visitor's to-do list.
The grove is within walking distance of the Kyoto city centre. Once you're standing surrounded by the green stalks, you feel like you've been transported to another, very magical world.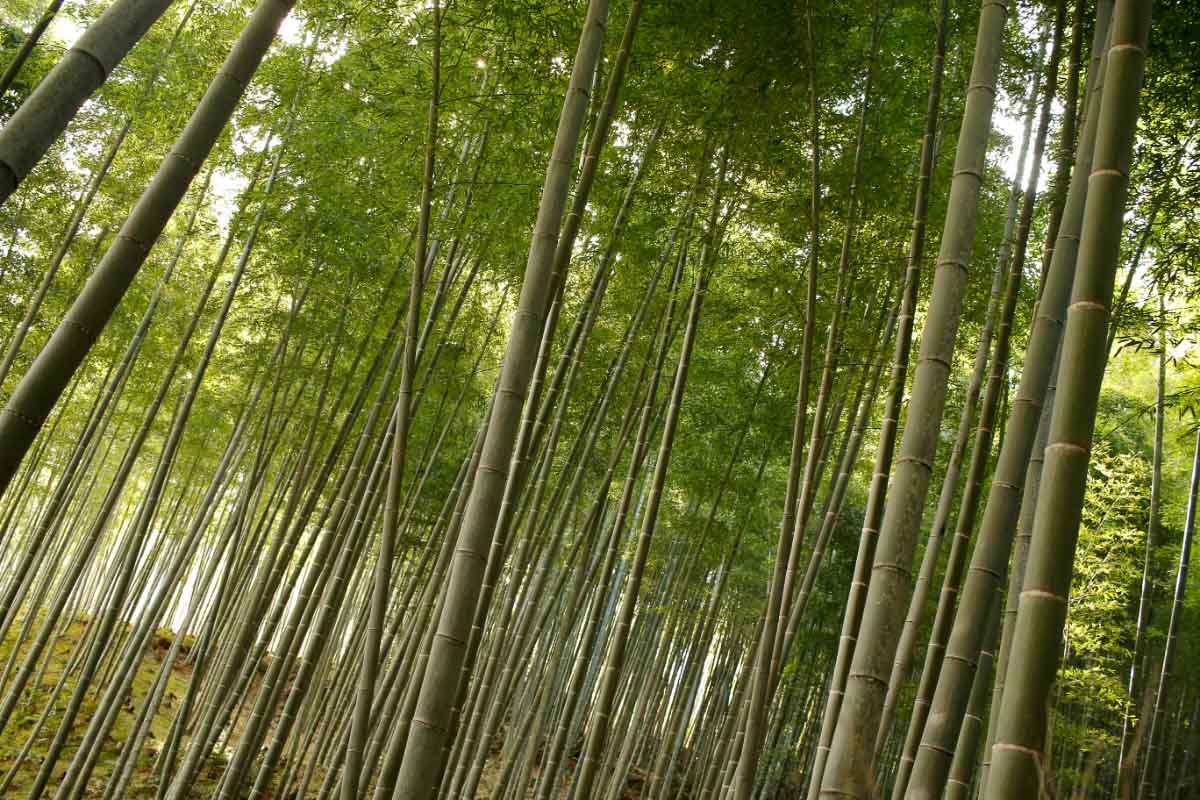 There's a wooden walkway that twists through the bamboo. The site offers many great photo opportunities.
Admission is free. The grove is open 24/7 so it's best to get there ahead of the crowds. Visiting around sunrise and sunset is always a breathtaking experience.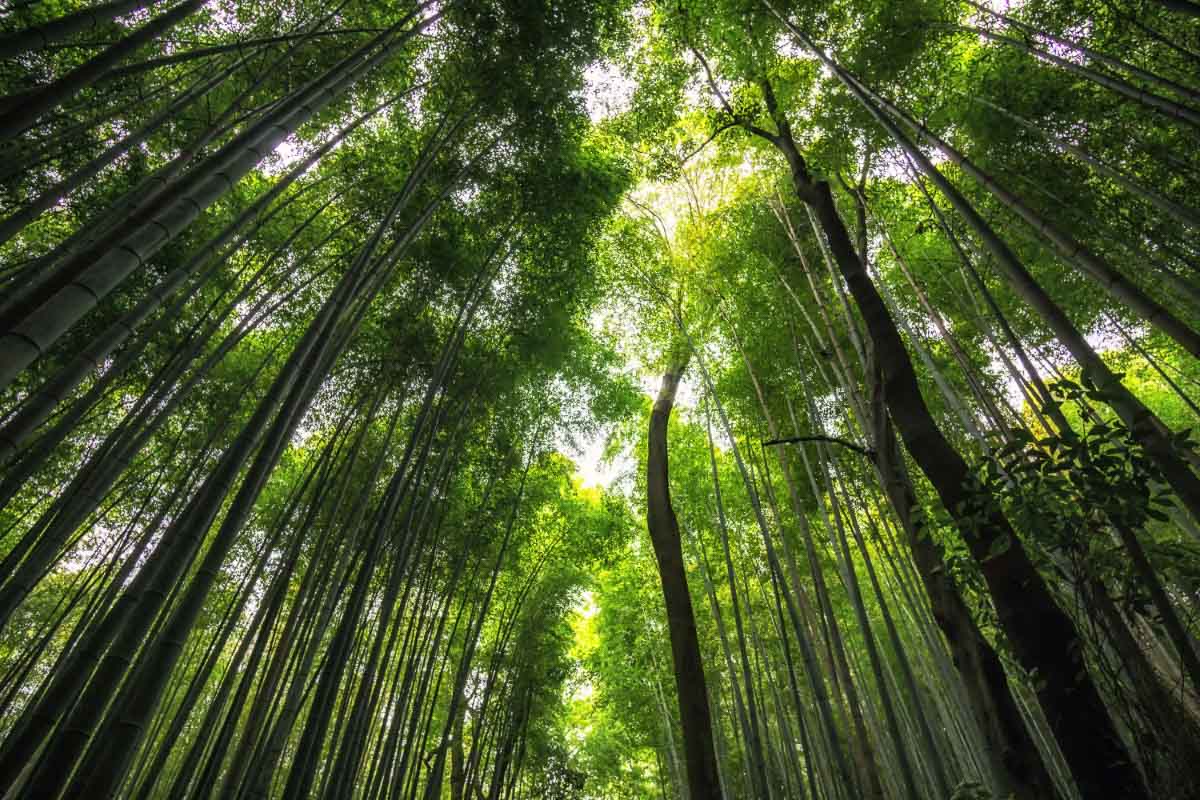 ⇒ One of the loveliest places to go in Asia is Bali. Check out my posts on the best 10 Days Itinerary Bali, Where to Stay in Bali, where to stay in Ubud and the best boutique hotels in Ubud, Bali Retreats for Singles, Bali Boutique Hotels, where to stay in Canggu and the best boutique hotels Seminyak has on offer.
3. Itsukushima Shrine
The island of Miyajima is famous throughout the world as "The Shrine Island." The island is off the coast of Hiroshima and is home to the splendid Itsukushima Shrine. This is another destination in Japan that you must visit.
The shrine's main drawcard is that it is visually striking. The O-Torii gate rises out of the sea and appears to float on the water. This effect is enhanced around sunrise and sunset.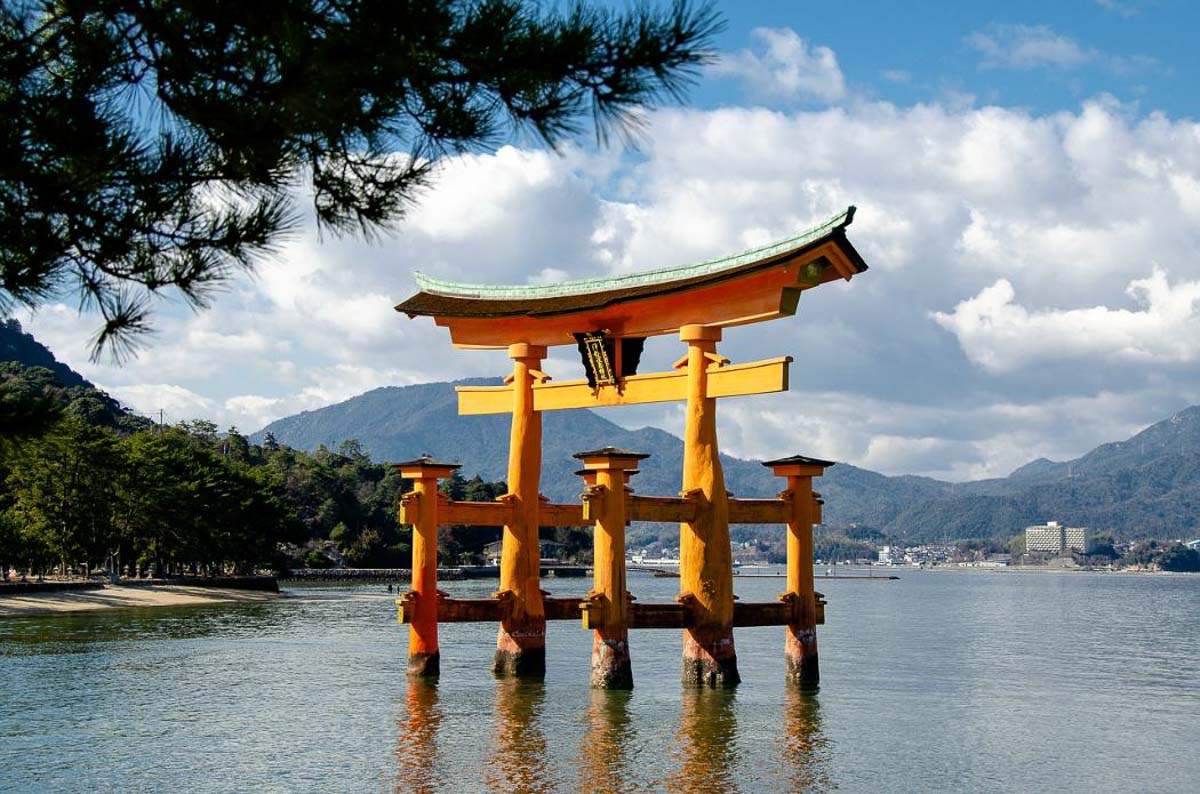 The Itsukushima Shrine is also a UNESCO World Heritage Site. It was first built in the 6th century as a Shinto Temple to the daughters of the wind god Susanoo.
To visit the O-Torii gate on foot and admire the engineering involved, go at low tide. Otherwise, you can take a boat to the shrine and pass through the gate. You can get a ferry from either Miyajimaguchi Pier or Hiroshima Port.
Remember, the tradition is to bow twice, clap twice and bow one more time as you sail under the structure.
⇒Book a Hiroshima tour that visits Itsukushima Shrine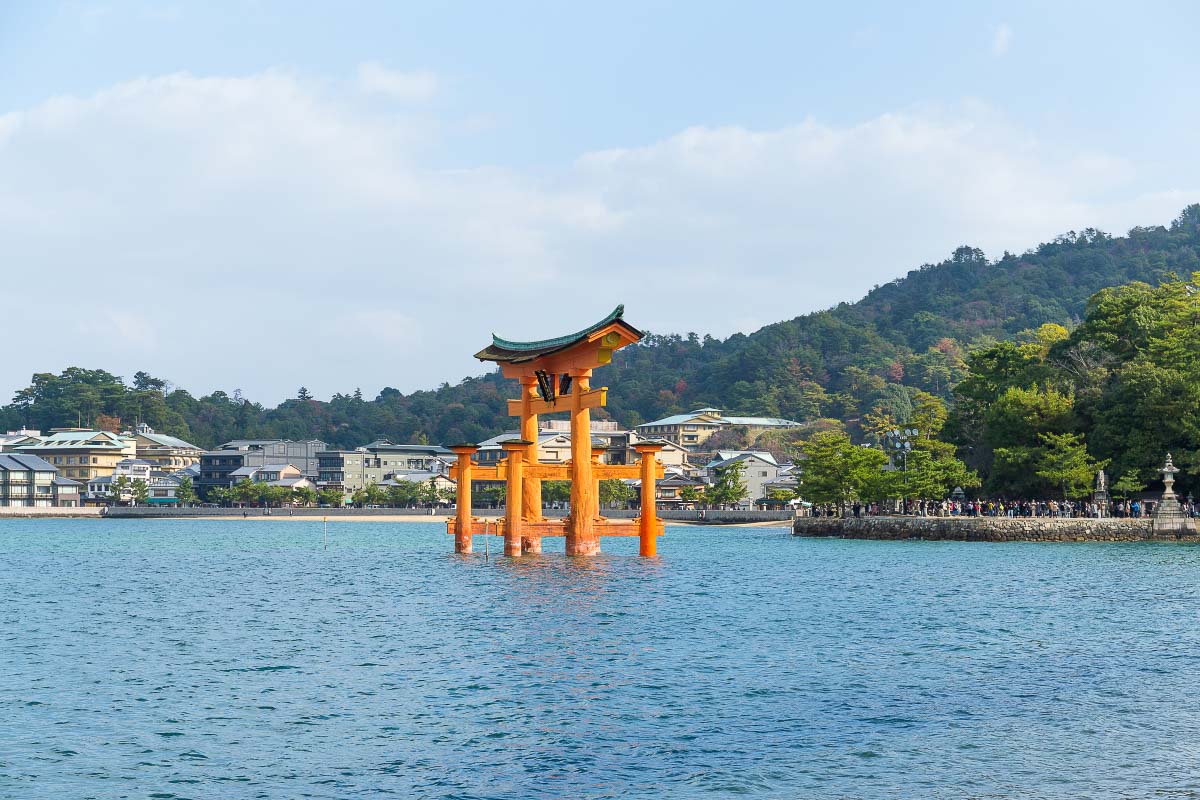 ⇒ Korea is absolutely fascinating. Check out my posts on what to do for some inspiration: 8 Things to do in Gangnam, 13 things to do in Myeongdong, 8 things to do in Incheon, 7 Fantastic Seoul Boutique hotels, the best Seoul Day Trips, Where to Stay in Busan, the best things to do in Jeju Island, 26 Beautiful Places in South Korea and the best things to do in Daegu. Then plan your trip with my Korea Itinerary, Seoul Itinerary, Jeju Itinerary, and Busan Itinerary.
4. Hiroshima Peace Memorial Park
Around the world, Hiroshima is eponymous with World War II and atomic destruction. Today, the city strives to promote a message of peace. This is best seen in the Hiroshima Peace Memorial Park.
The park is situated at the epicentre of the atomic bomb which was the world's first nuclear attack. The area was once the heart of the city. You can learn more about what happened on that day in 1945 at the Peace Memorial Museum.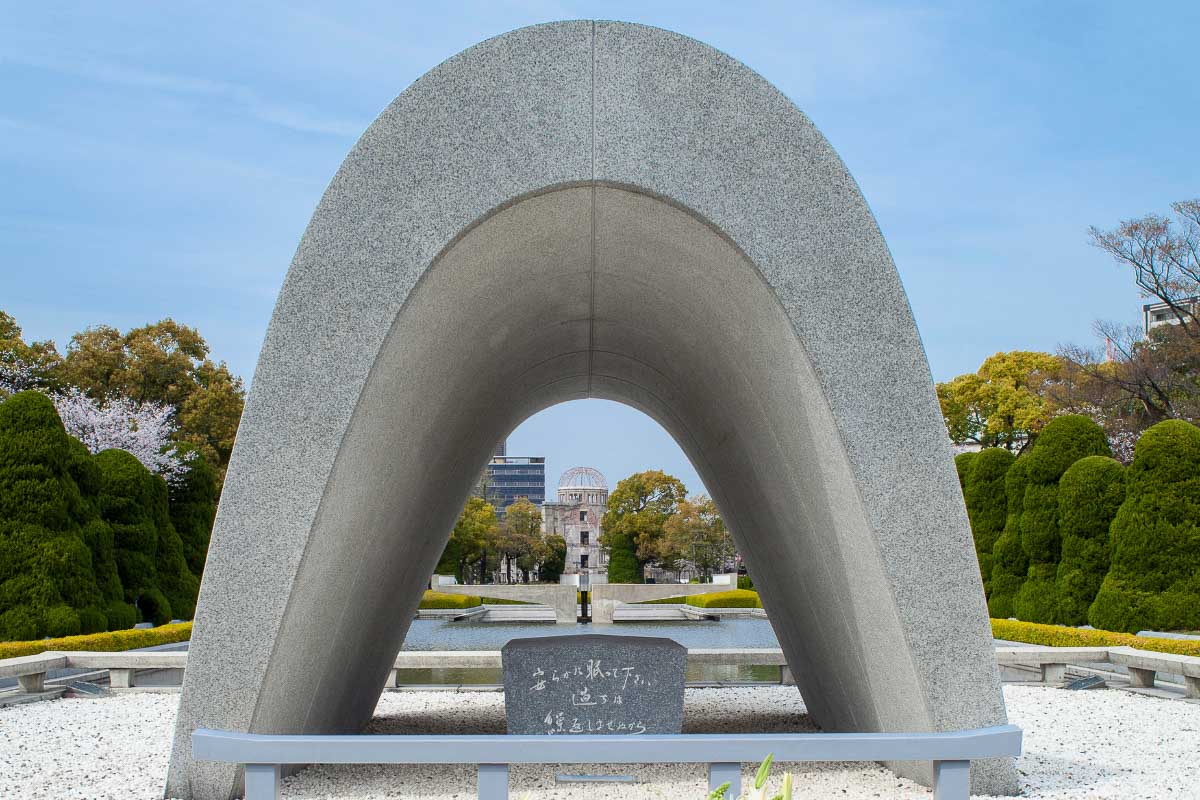 The skeletal remains of the Prefectural Industrial Promotion Hall serve as a Hiroshima Peace Memorial. It's a poignant sight listed on the UNESCO World Heritage list.
The park is a 15-minute tram drive from Hiroshima Station. It's open year-round, except for the last two days of December, and has a small admission fee.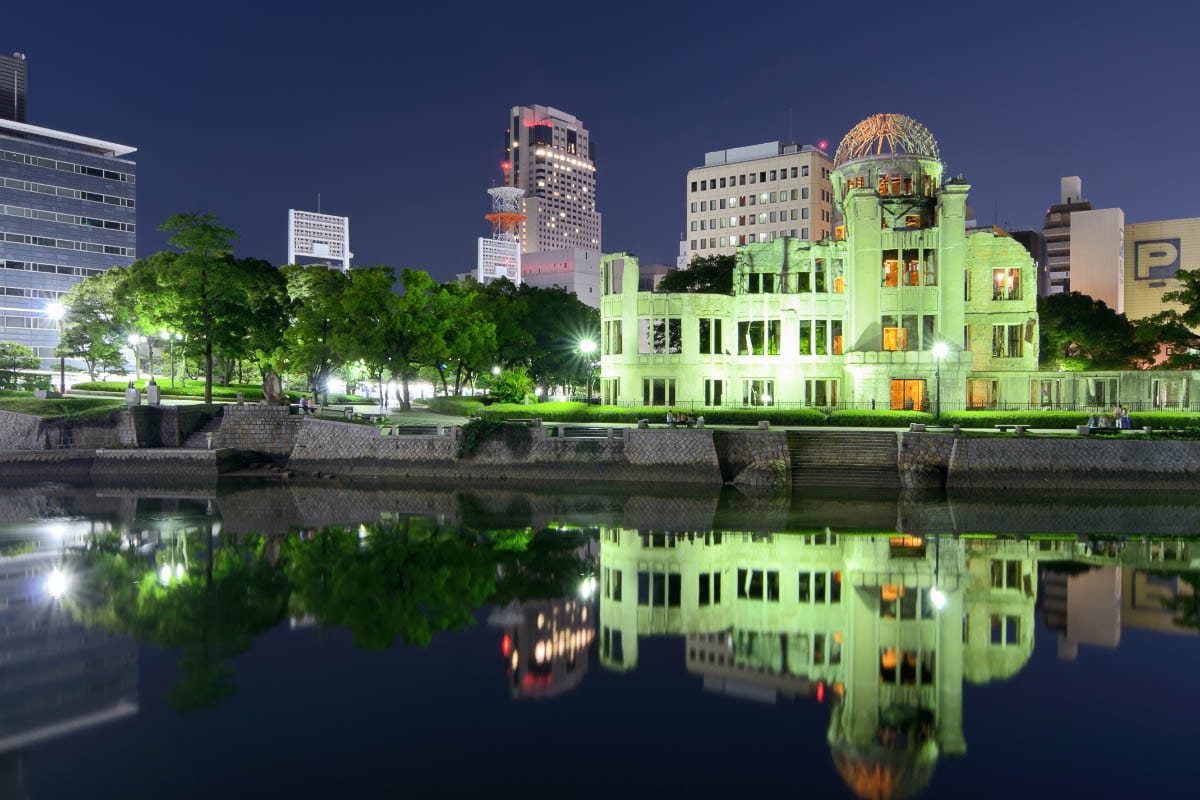 ⇒ Interested in Nepal? Check out my posts on the Nepal tea house, a full Everest Base Camp packing list, an Everest Base Camp trek itinerary and a day by day Everest base camp trek blog And for post-trek the fantastic boutique hotel Dwarika Hotel Kathmandu, the Dhulikhel Resort and the best places to visit in Kathmandu.
5. Nara Park
Nara Park is a sprawling area that is home to a number of eye-catching buildings. Despite its urban location, you can enjoy some stunning greenery.
The legend goes that one of the gods of Kasugataisha Shrine travelled from near Tokyo to present-day Nara Park on a white deer. Since then, the deer became sacred.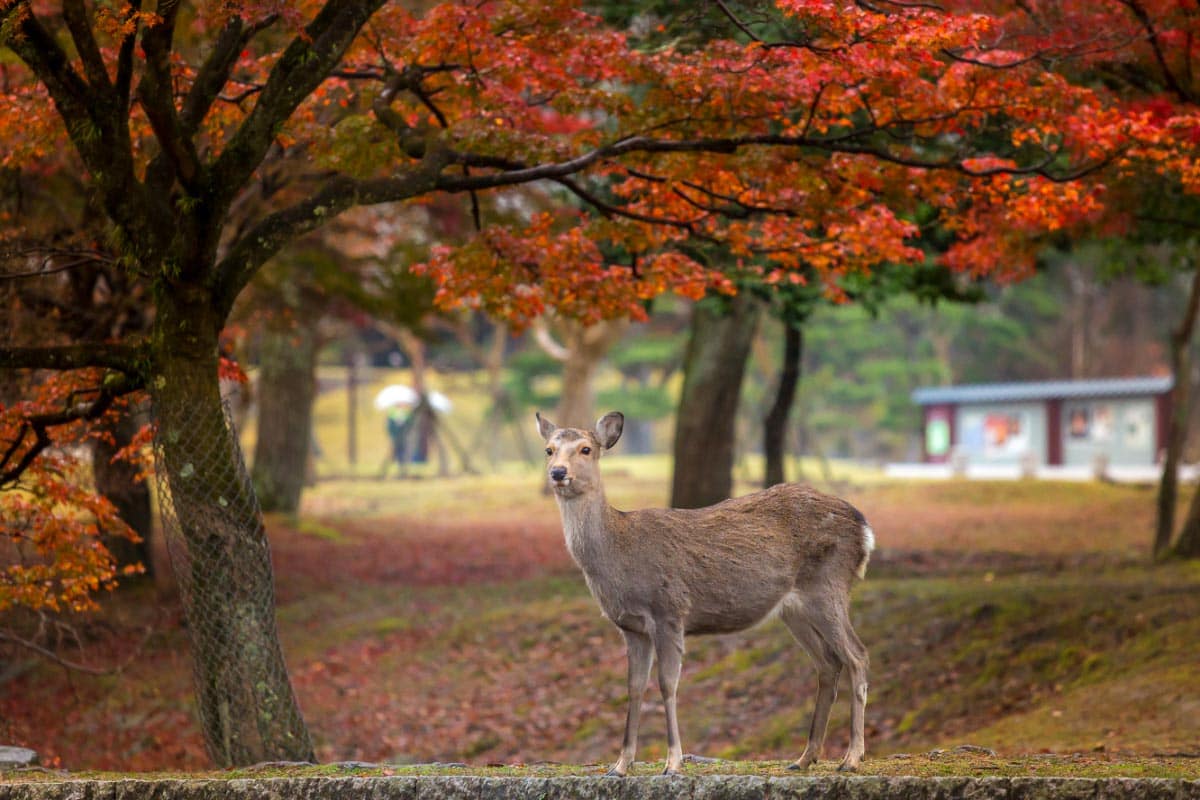 There are over 1400 deer in Nara Park which run wild. However, they are happy to accept bits of "deer cracker" from tourists.
On the approach to Todaiji Temple, you'll find rickshaws queued up. Taking one of these around the park is a good idea to see the park's attractions.
These include temples and Nara Museum. Nara Park is also a perfect spot to break for lunch, whether that's under a shady tree or in one of the cafes.
⇒Visit Nara Park on a tour of the city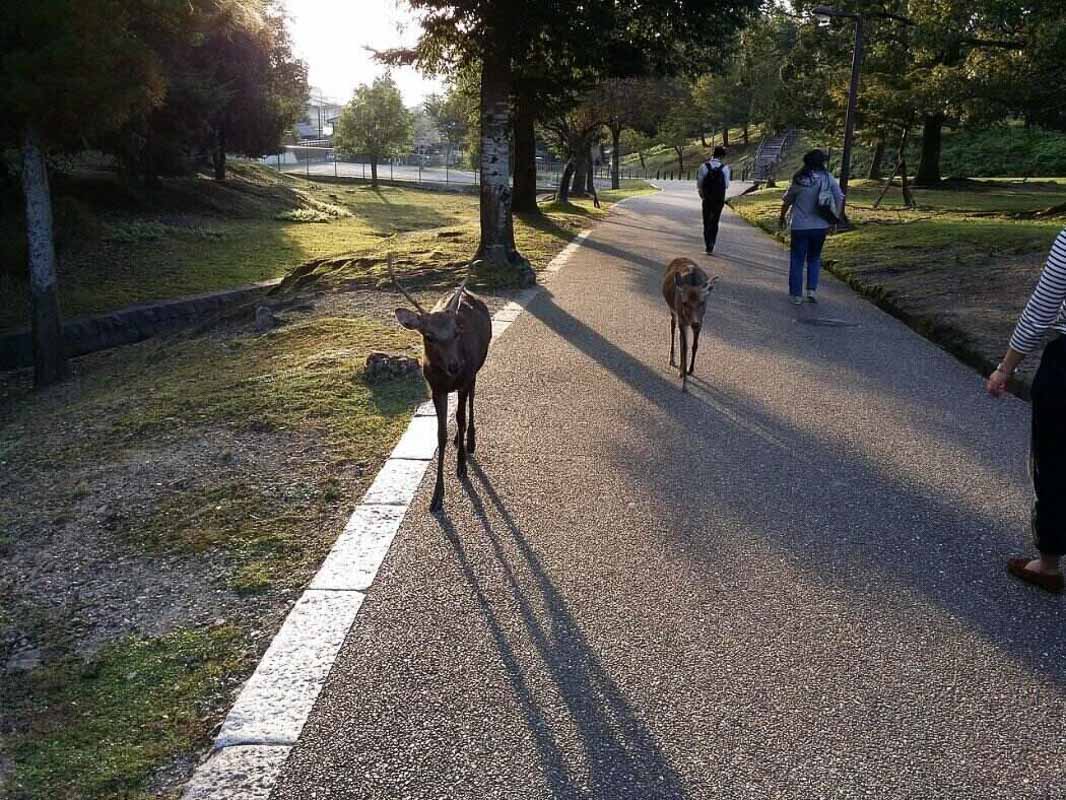 ⇒ Working out where to go in Asia? Check out my Hong Kong Travel Blog, Hoi An blog in Vietnam, One Day in Singapore, Where to Stay in Bali, Kamalaya in Thailand, and Kuala Lumpur in One Day for some travel planning inspiration.
6. Fushimi Inari Taisha
Fushimi Inari Taisha is the most important of the thousands of shrines which are dedicated to Inari, the Shinto god of rice.
The temple complex originated in the 8th century. The buildings themselves are stunning and you're welcome to make an offering to the god. The main attractions, though, are the torii gates which criss-cross the woods behind the temple, forming a network of shaded walking paths along the mountain.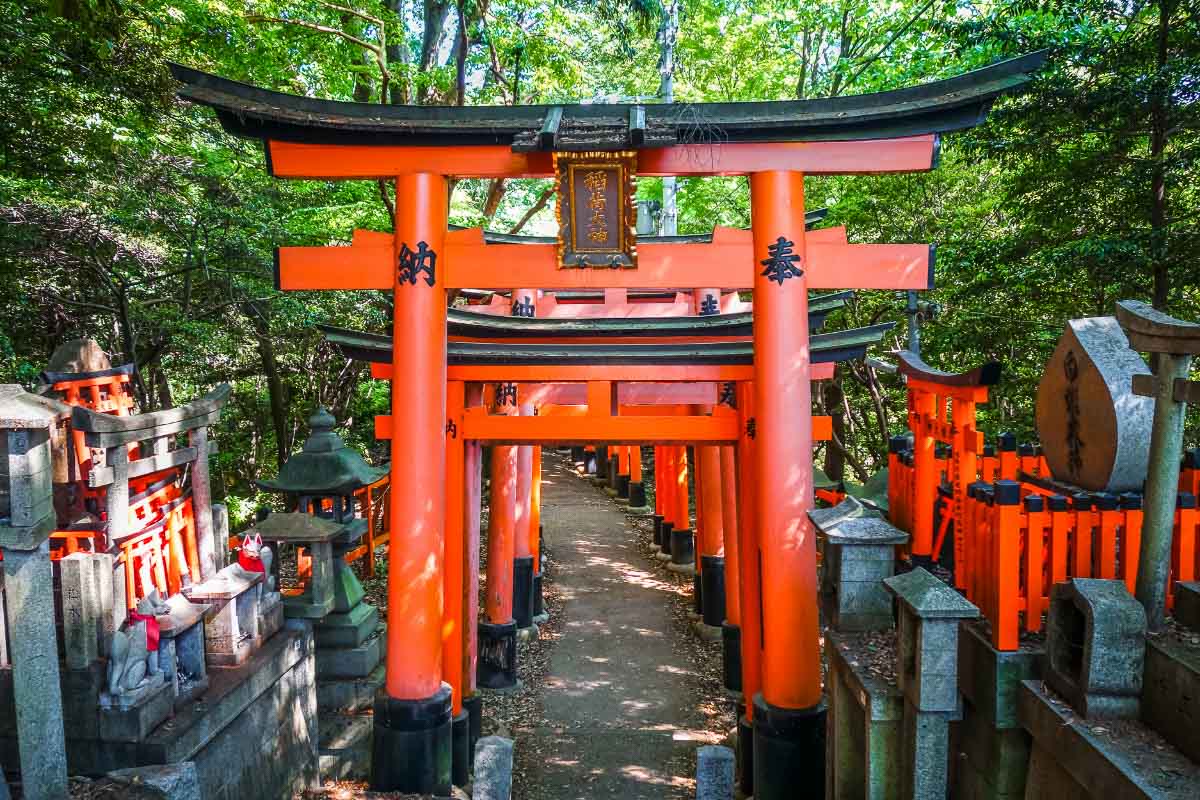 There are thousands of these torii gates which were donated by individuals and companies. It's not too strenuous to climb to the top. There are a few restaurants where you can rest along the way.
It will take you around 2 to 3 hours to summit Mount Inarithe mountain and return. However, you can turn around at any point.
Most people stop at the Yotsutsuji intersection, roughly the halfway mark, where you can get some lovely Kyoto views.
The Kyoto-based shrine is open at all hours and has no admission fee. It's a top attraction in the city and can be viewed while on a day trip of the city.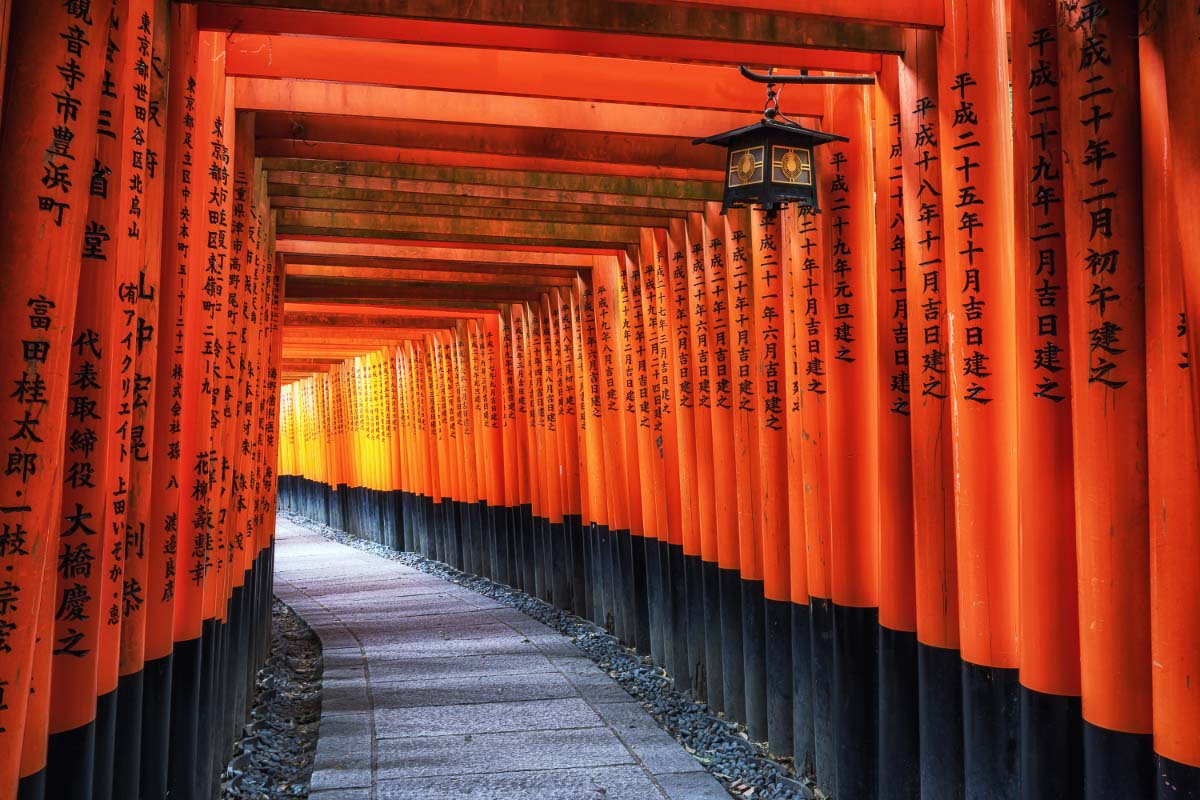 ⇒ Love watching the sunsets and sunrises? Check out my posts on the 6 Places to watch Sunsets in Seattle, 7 Spots for Sedona Sunsets, 6 Sunrise in Paris Spots and Where to find the best Sunsets in California.
7. Himeji Castle
Himeji Castle is called the "White Egret" or "White Heron" Castle because of its white colour and graceful resemblance to these species of birds. It's the most famous of Japan's castles and was a filming location for The Last Samurai.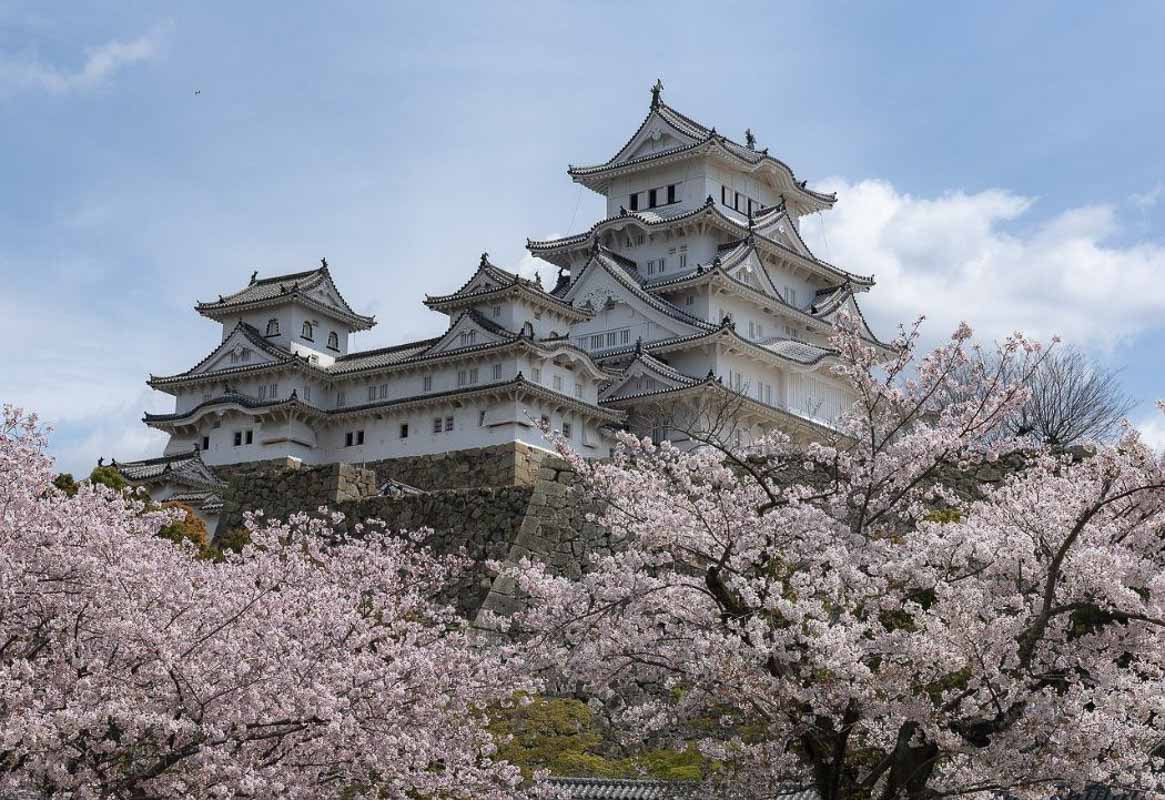 This UNESCO World Heritage Site is in the city of Himeji in Hyogo, a four-hour train ride from Tokyo. The castle is the best surviving example of Edo feudal architecture and is admired for its superior woodwork. Building started in the 15th century and was completed in 1609.
With over 80 buildings, there is a lot to explore at this massive heritage site. It's a good idea to take a guided tour.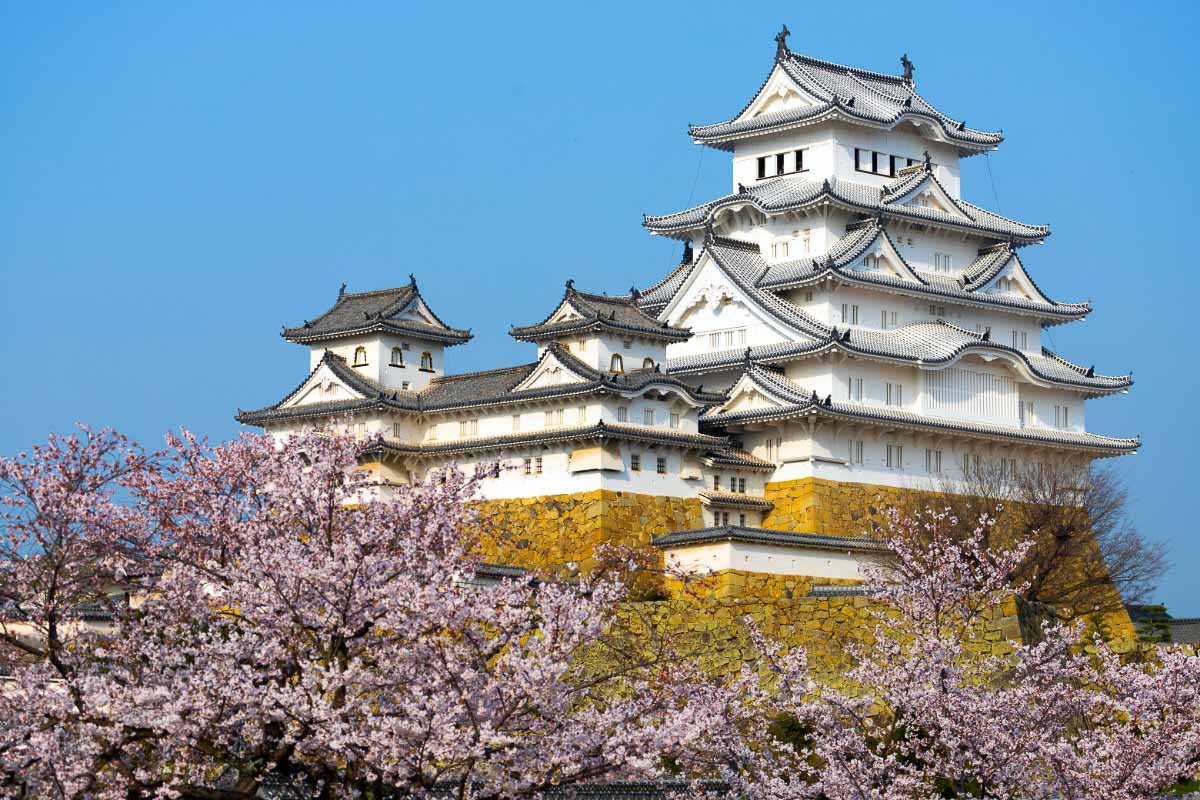 8. The Imperial Palace
This immense palace complex is the official residence of Japan's imperial family and a must-see on your Tokyo itinerary. Although most of the buildings are off-limits, some of the gardens are open to the public where you can enjoy the splendid architecture.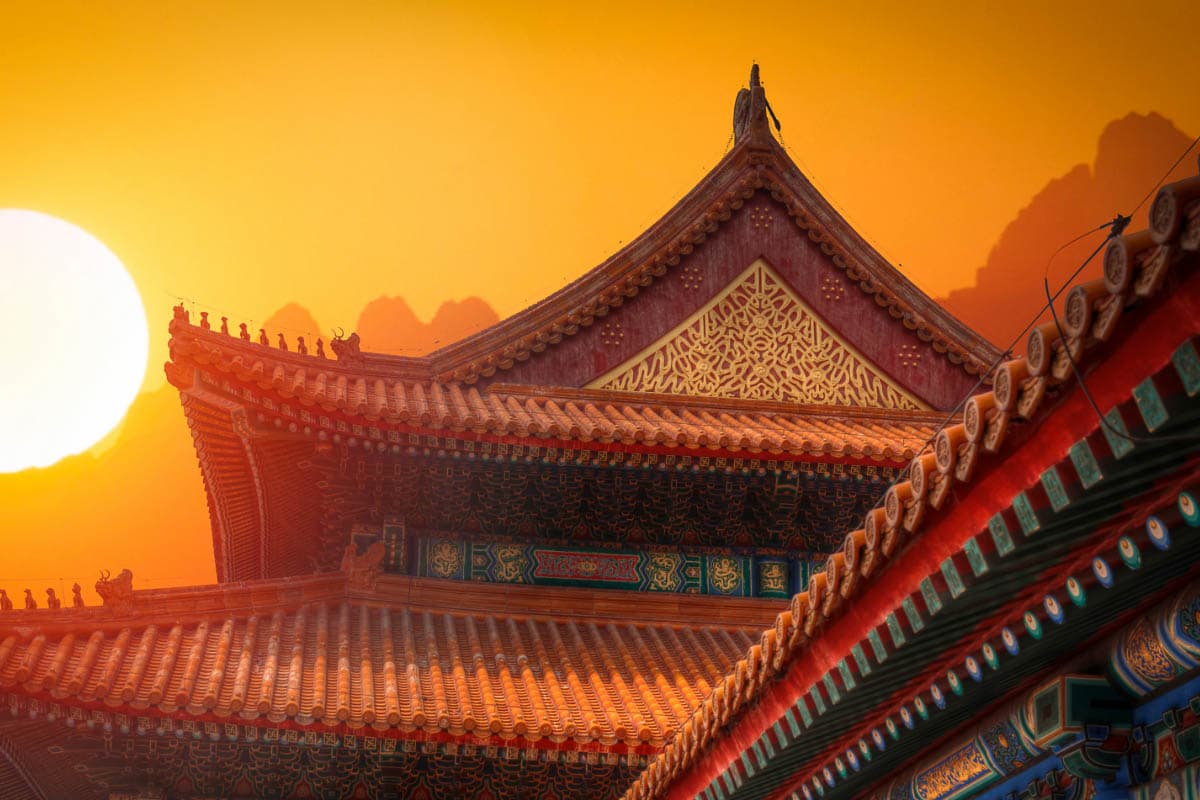 Highlights of the palace grounds include the Fushimi-yagura watchtower, the Megane-Bashi stone bridge and the iron Nijū-Bashi bridge.
The Imperial Household Agency runs free 75-minute tours Tuesday to Saturday most weeks of the year at 10 am and 1:30 pm. You can reserve your spot online up to a month in advance but no later than four days before the time. Although the tours are in Japanese, there is an app for English explanations.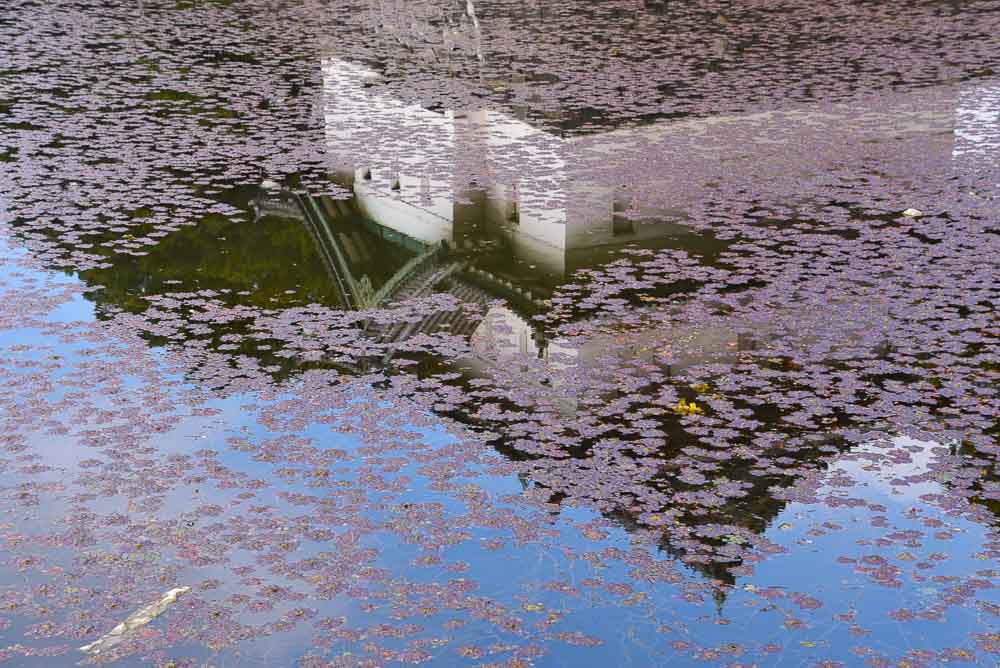 ⇒ There is something about landmarks – I am always a bit awed when I get to see one! 16 Famous Landmarks in Europe You Must See, 12 Beautiful Spain Famous Landmarks, 11 Stunning Canada Landmarks, 15 North America Landmarks, 9 Picturesque Japan Landmarks and 11 Historic Greek Landmarks.
9. Shibuya Crossing
Shibuya Crossing is another famous Japan landmark not to be missed. Images of the road crossing have come to typify modern Japan.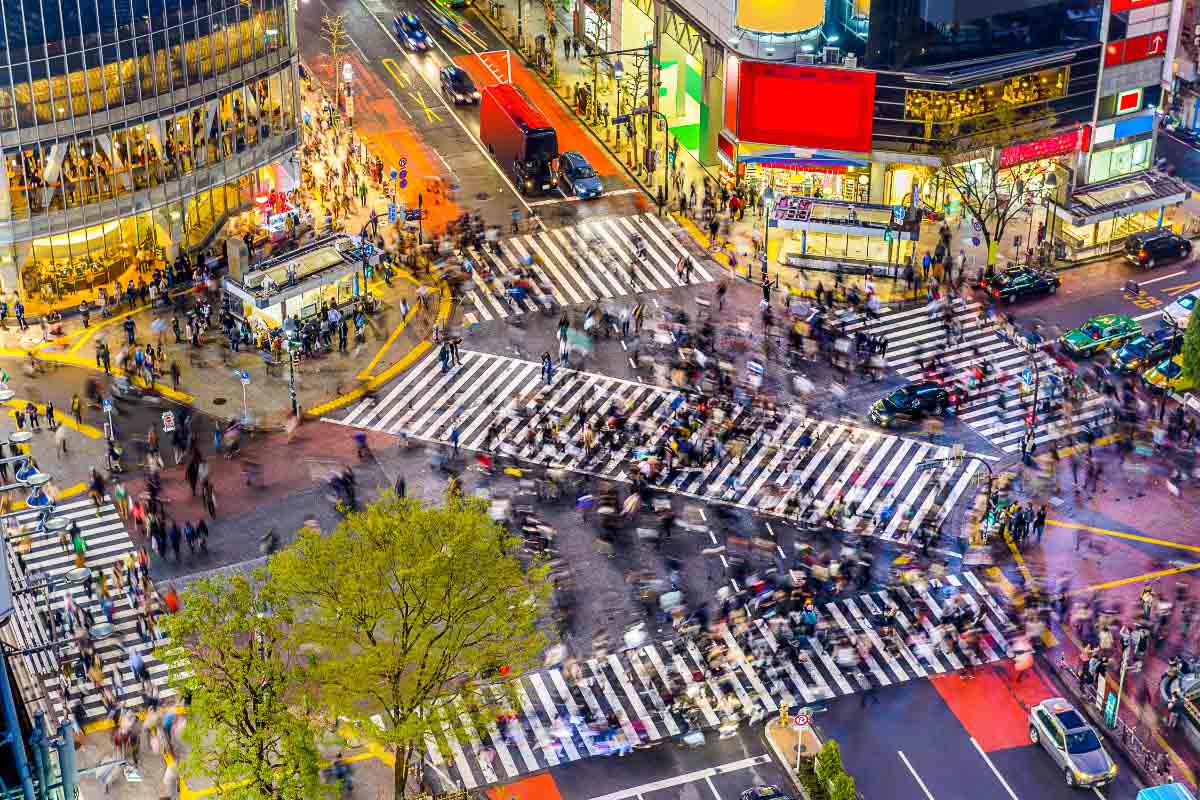 The Tokyo intersection is one of the busiest in the world with over 250 000 people crossing it daily. Give it a try: you have only two minutes before the light changes to make it across!
The crossing is surrounded by skyscrapers and advertising screens, giving it a Times Square kind of atmosphere. To get a good view of the crossing, head up to the Starbucks on the second floor of Shibuya Tsutaya.
⇒ Capture the sight on camera with a photography tour of Tokyo at night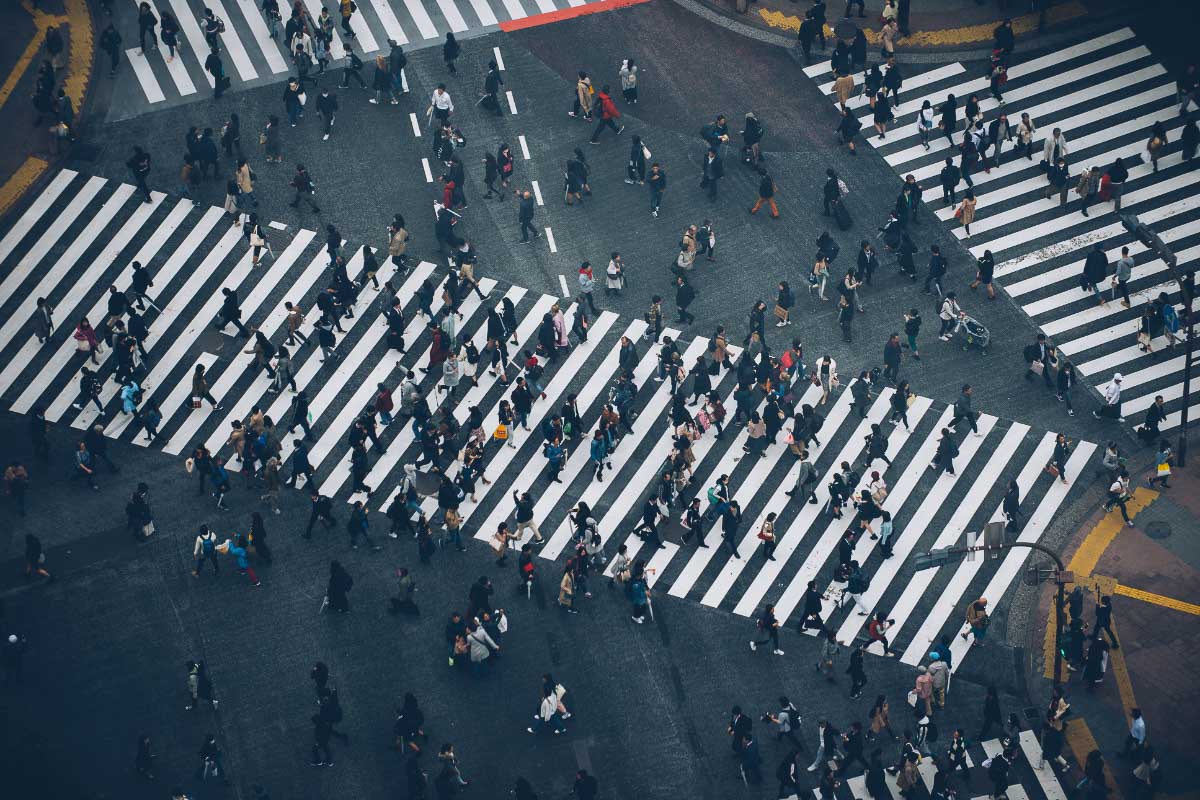 Shortcut Travel Toolkit
Ready to Book? Here are my travel favourites:
⇒ For accommodation Booking.com – great prices, great clear layout of accommodation options & brilliant for cancellation (& good photos!)
⇒ Or feel like a local by staying at an airbnb or having one of their great local experiences Airbnb
⇒ For flights skyscanner.net – always have the cheapest prices and great tools to help easily figure out if it would be better to leave the day before etc
⇒ For car hire rentalcars.com – huge range of options and a price match guarantee
⇒ Every trip is improved if you know at least a little bit of the local language – Rosetta Stone is the best and often have great getting started deals.
⇒ Skip the Line tours – Viator have over 14,000 of these – I am always so happy when I have pre-booked one of these! And you can cancel most Viator tours with full money back if you're more than 24 hours out
⇒ And finally and super important – Roam Right for Travel Insurance have an excellent rating and lots of choice. I particularly like their policies that just cover medical or car rental. They also have great options for adventurous travellers.
Final Thoughts on Japan Famous Landmarks
Whether you're a nature lover or a history fanatic, you'll find something to love in Japan. In fact, it's probably the ways in which natural beauty, cultural history and innovative technology are seamlessly integrated.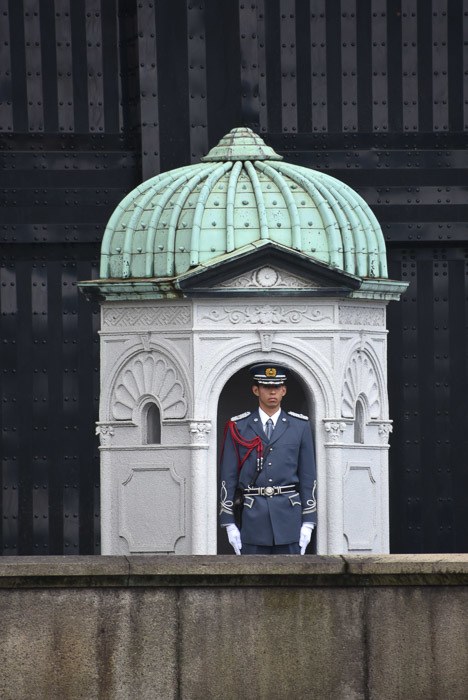 This graceful balance can be found in many famous landmarks in Japan. Across the country, regional palaces, ancient monuments and lush oases stand testament to the enduring beauty and resilience of the Japanese nation.
So, whether you visit the Hiroshima Peace Memorial Park or the Arashiyama Bamboo Grove, these landmarks will give you a good taste of lovely Japan. And I can promise that you'll be coming back for more.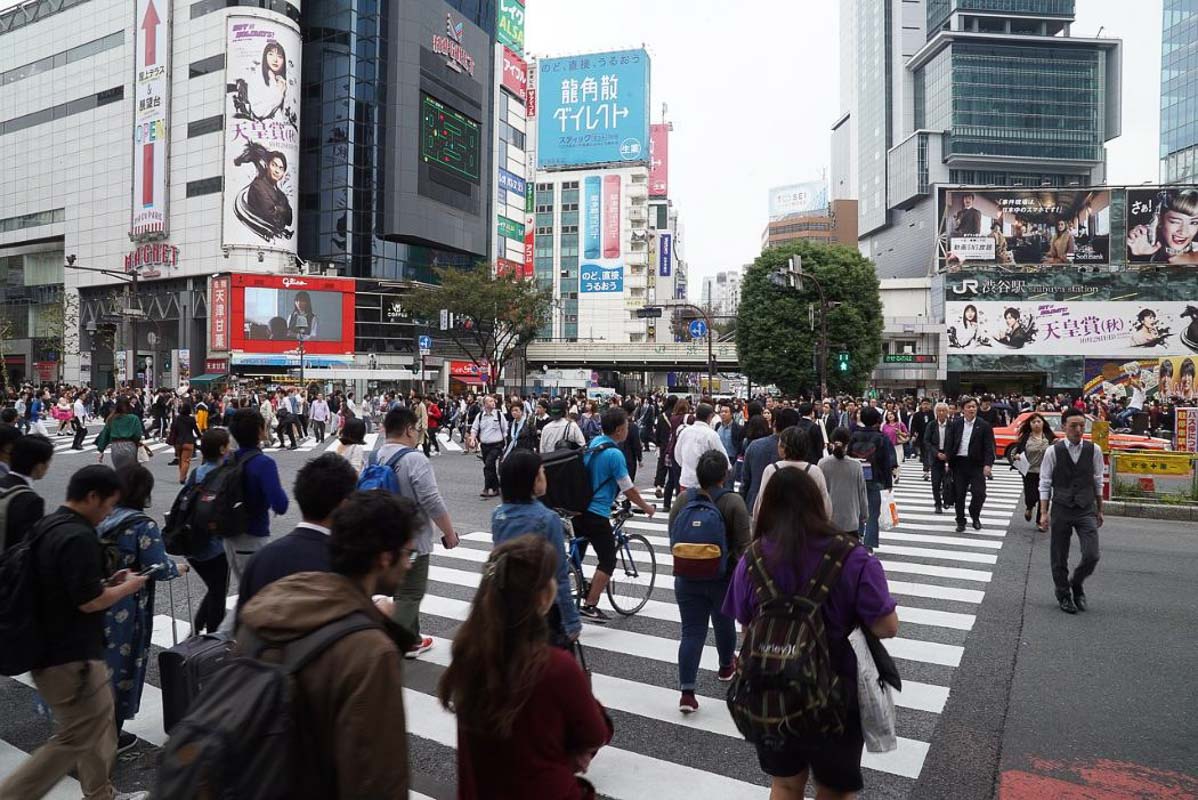 Who Paid for What in this Post?
I covered all of the costs involved in writing this blog post. However, this Japan famous landmarks post includes affiliate links. That means if you click through and end up making a purchase I will receive a small commission. I wanted to make sure you were aware of this.