Travelling as a single person can be intimidating, especially if you've reached your 50s and have never travelled alone before. I took my first solo trip when I was 35, fell in love with travel and never looked back.
Planning a trip all by yourself can be overwhelming. Where do you go? Who do you go with? And what should you be adding to your travel itinerary on a day to day basis?
I'm here to help you with travel tips for singles over 50. If you're not quite there yet, be sure to check out my travel tips for singles over 40.
You may be heading abroad by yourself, but there's no need to feel alone in this venture. I've been doing it for years and encountered the most incredible experiences because of it.
Here's what you need to know about travelling vacations for over 50 singles.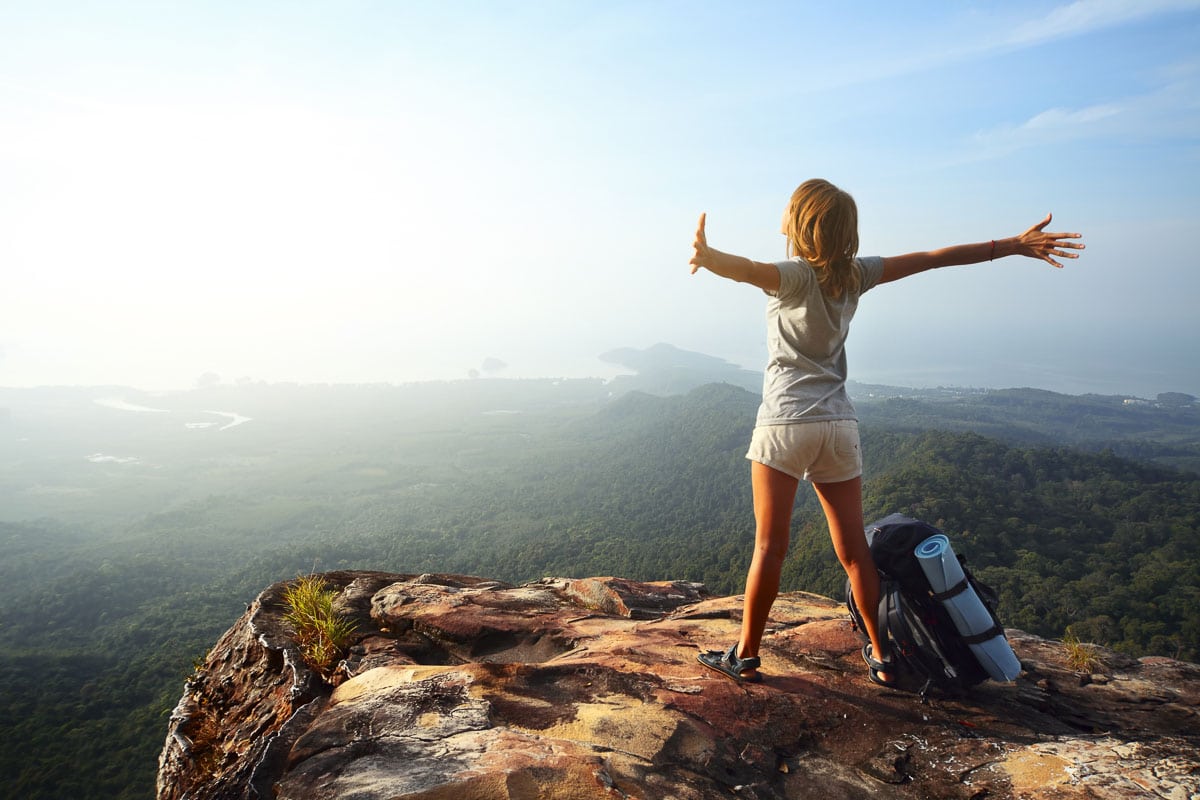 Top Tips for Vacations for over 50 Singles
There are a variety of challenges that present themselves when you're travelling as a single person over the age of 50. Here are a few travel options that could make the whole experience a little less stressful.
⇒ If you're planning some solo travel don't miss my posts on the best Singles Holidays over 40, 9 Best All-Inclusive Vacations for Over 50s, vacations for over 50 singles, the best singles ski holiday options, the 30 best singles travel groups, Bali Retreats for Singles, 53 Fantastic Gifts for Travel Lovers and some fantastic solo spa breaks.
1. Join Organized Trips
Organizing an entire trip by yourself can be a little stressful if you're not the planning type. But the good news is that you don't have to do it all by yourself.
You may not have to do it at all. For those among us who are not great planners, joining an already organized group trip is a great way to go.
There are plenty of companies that allow you to book all-inclusive trips. Flights, accommodation, activities, and sometimes even your meals are included. This takes all the pressure off of you.
I have travelled solo with Exodus travel several times and always had a great experience. The age range of attendees is very broad but single travellers account for about 2/3 of those who travel with Exodus. Exodus has over 600 itineraries in more than 100 countries.
Exodus has a section dedicated to solo travel on its website. If you're willing to share a room then you will not have to pay a single supplement with Exodus – and they will make sure that your roommate is the same sex. And it there is an odd number of solo travellers you may even end up with your own room.
Solo Female Travelers Club is a community of more than 90,000 that is run by the fantastic travel bloggers Meg and Mar. The heart of the community is their Facebook group which has some great information and is the perfect way to meet other females interested in travelling solo.
Meg and Mar also run female-only small group tours that range from luxury retreats to adventurous expeditions in some awesome locations.

Intrepid Travel has even more itineraries than Exodus at 1000 and also covers over 100 countries. They also have different comfort levels for their trips – Basix, Comfort or Original which is a combination of the two.
Again, if you are willing to share your room there is no single supplement and the cost for a private room is relatively small.
Intrepid says that about half of the people on their trips are travelling solo. Like Exodus, they have a dedicated section for solo travelers on their website as well as versions of their trips designed specifically for singles for popular destinations like Costa Rica and Peru.
G Adventures are great if you're looking for something lower cost and well adventurous. The same rules apply for the single supplement as on Exodus and Intrepid and about half of their travellers are flying solo.
G Adventures is also well known for its sustainable practices and support of the local communities in which it runs its tours.
Encounter Travel is an Australian based travel company that designs its trips exclusively for solo travelers. One of their key points of difference is that Encounter Travel promises small groups made up of travelers in similar age groups.
For American solo travelers, Overseas Adventure travel focuses on solo travellers over 50. As you may have guessed from the name, many of their trips are quite adventurous. However, they provide detailed information on what the trips will involve and the fitness levels required to make sure that you find the trip that works for you.
This company actually puts aside a certain number of singles spaces for each of its tours. These spaces mean that solo travellers either aren't charged for a single supplement or it is at a discount. If those spaces are filled, Overseas Adventure Travel has a roommate matching service.
If you're looking to travel with other females and have an adventure then check out Wild Women Expeditions. This company focuses on the destinations that may be daunting for a female solo traveler such as Tanzania or getting to say Alaska and getting around. The focus of their itineraries is ooutdoor adventures.
And Just You travel is specifically designed for singles travel.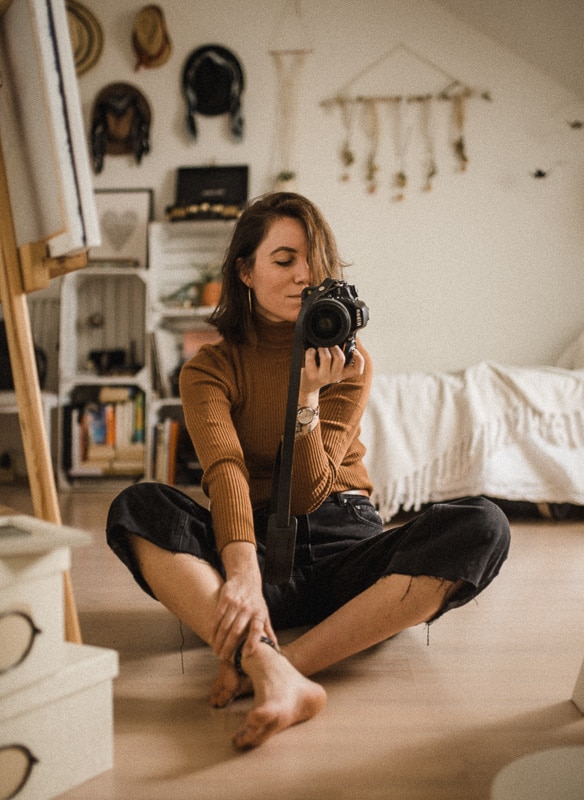 2. Plan a Group Trip
Being single doesn't mean you have to travel alone. There are plenty of people well into their 50s who are keen to explore the world and who are looking for a travel buddy. If reaching out to your friends proves unsuccessful, then venture into an online community.
These often come in the form of Facebook groups that allow you to chat about your travel plans and meet up with others that are planning the same thing. Three that I recommend are:
3. Travel Alone
Travelling alone comes with many perks. The main one is that you never have to compromise. Do what you want to do, when you want to do it. And if you decide you'd like to extend your trip by a week or two, or even a couple of months, you won't be interrupting anyone else's schedule.
It's actually one of the most liberating things to do. Whether you decide on a solo spa break or an adventurous year-long globe-trotting trip, you're bound to end it feeling fulfilled.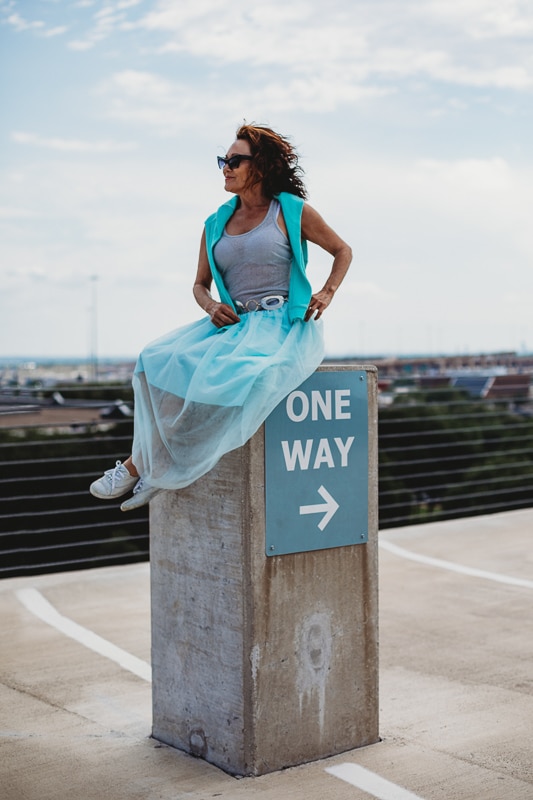 Where to Travel in Your 50s
With a little extra cash in your pockets than you had in your 20s, travelling in your 50s can be even more exciting than it was when you were younger. You can finally get to all the places you intended to go to.
If you've been to all of the destinations on top of your bucket list, then I've got a few more for you to consider.
After all, your tastes change as you get older. A full moon party in Thailand might not be the epic adventure you once envisioned, but there's plenty more on offer. So here are some of the best 50s friendly travel destinations.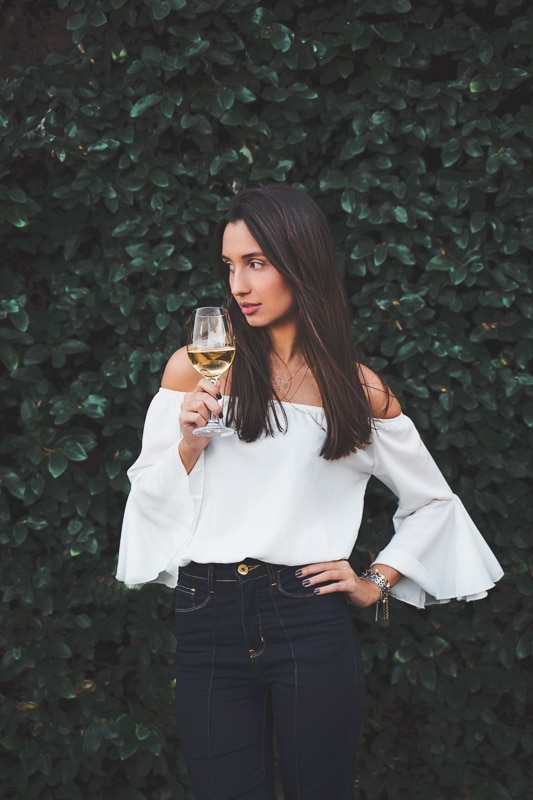 1. Japan
Japan is famed for its traditional arts, distinctive gardens, and numerous UNESCO World Heritage Sites. If you're visiting to get a glimpse of the awe-inspiring cherry blossoms in full bloom, then visiting during the month of April is a must.
These are a few of the top things to do in Japan.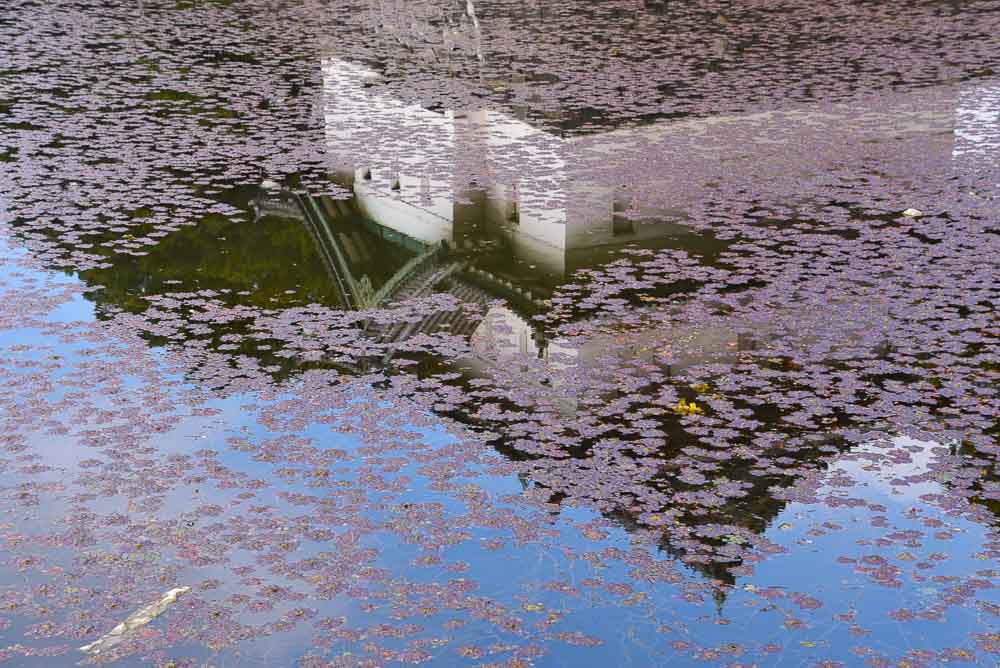 Take Part in a Tea Ceremony
A tea ceremony in Kyoto is all you need for a relaxing start to your trip. Learn about traditional Japanese teas and the process used to make them during the ceremony. Once the tea master has demonstrated the preparation of matcha tea (a powdered green tea), you'll make it for yourself.
You'll also learn about the spiritual benefits of drinking matcha tea while you savour every last drop.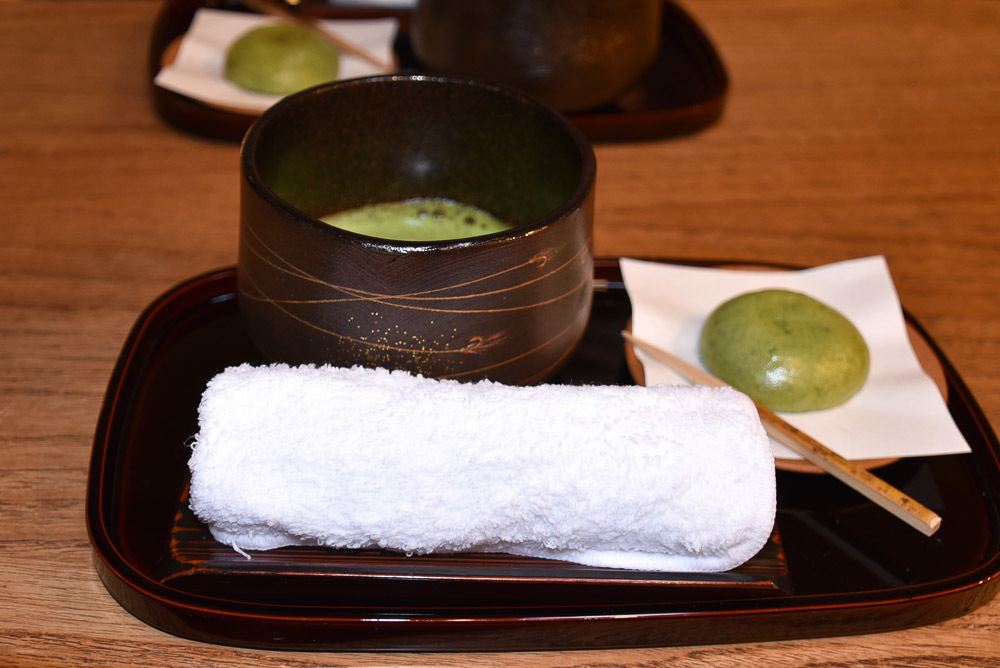 Scenic Train Ride
Take a scenic train ride alongside the Hozu River. The views are absolutely spectacular as you pass through mountains in the Hozukyo Ravine. During the trip you'll get a chance to hop off and sail down the Hozu River in a boat, providing you with views from a completely different angle.
Taking a train through Japan is possibly the best and most relaxing way to enjoy the country's incredible scenery. Some other fantastic options in Japan are to spend a day in Tokyo, visit beautiful Kanazawa or take the Nakasendo Trail.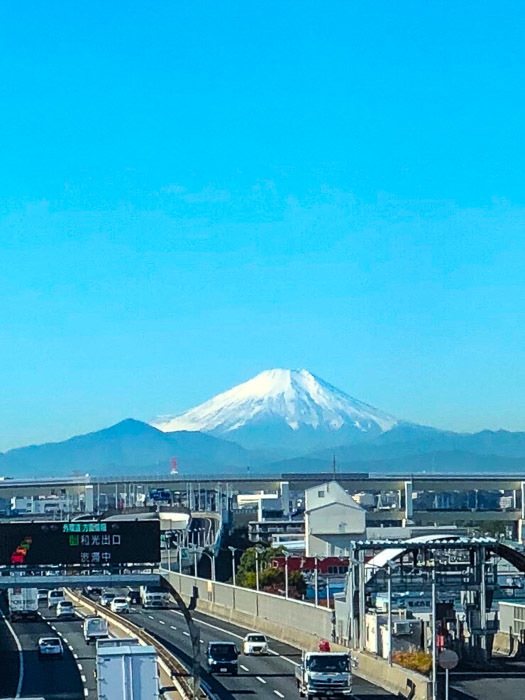 2. Antarctica
Antarctica may not be the first place that springs to mind when you think of vacation destinations for your 50s, but that doesn't mean it's not a desirable option.
Take a Cruise
Take a voyage through the icy water of the Antarctic to experience what few others have. These voyages are usually all-inclusive, which takes a lot of strain out of the planning. Most of them allow for a stop off at some point, so you won't just witness the ice, you'll experience it first hand.
You're likely to see a myriad of wildlife that you won't find anywhere else in the world and that few have ventured to see. The antarctic holds a variety of unique adventures that, in your 50s, you just have to experience.
⇒ There are some other destinations that I have visited which I think are particularly good for solo travelers over 50 due to their friendliness and safety levels.

Some of my favourites are New Brunswick and Nova Scotia in Canada, Medellin in Colombia, Verbier in Switzerland, Iceland, Riga in Latvia, Edinburgh and Glasgow, Bali, Nepal and Melbourne, Sydney and Perth in Australia.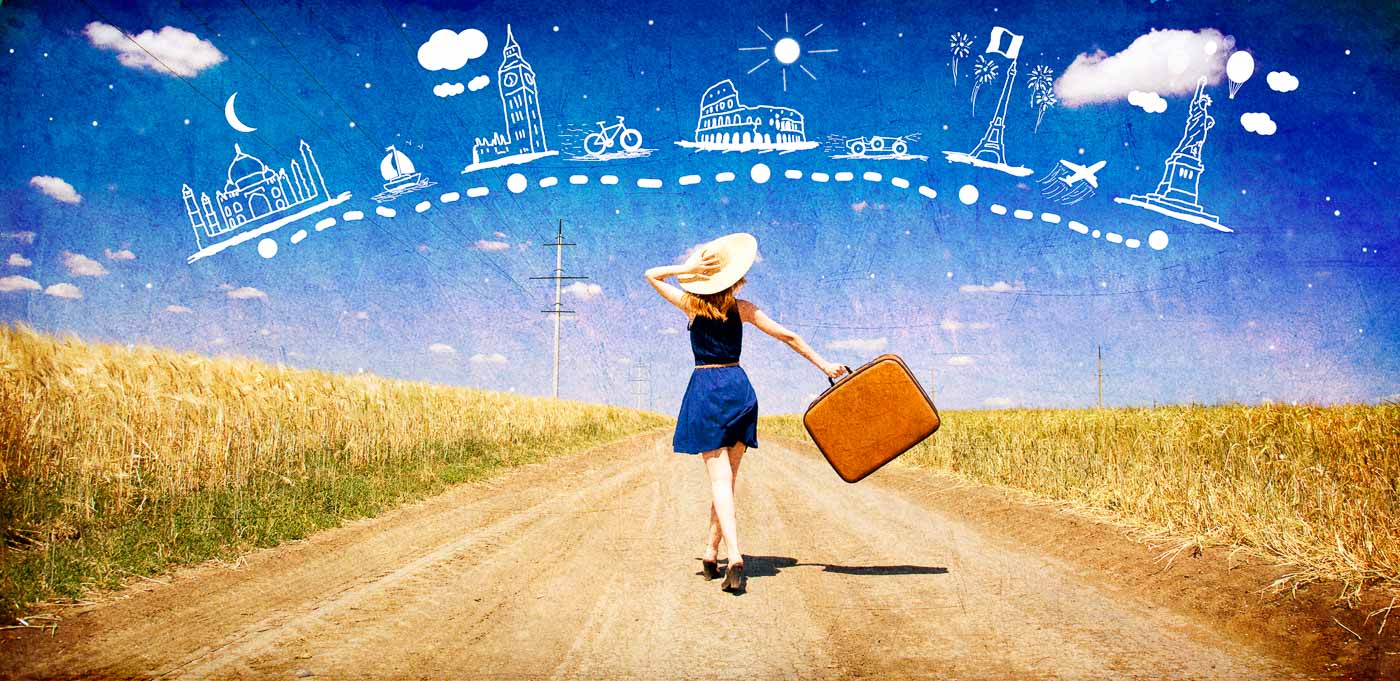 3. Costa Rica
Costa Rica is home to 6% of the world's biodiversity, making it one of the best places to go for wildlife viewing. But if you're still young at heart, it's also one of the best places to go for a heart-pumping adventure.
See the Natural Beauty of the La Fortuna Area
Trek along the trails of La Fortuna, visit an aboriginal village, hike over lava fields, and come to the best viewing point in the La Fortuna area. Take in the stunning views of the cascading 70-metre high waterfall and make your way across a suspension bridge.
All the while taking in the wonderful diversity of the lush vegetation surrounding you. This is certainly an experience for nature-lovers, although most of Costa Rica is.
Spend a Night in the Jungle
Taking a tour of the jungle at night is even more exciting than it is during the daytime. All of your senses are heightened. Hear sounds of the nocturnal creatures, and maybe even spot a few glowing eyes in the darkness.
You'll venture deep into the rainforests of Rainmaker Park where species that were previously thought to be extinct are being rediscovered. Your naturalist guide will point out snakes, frogs, salamanders, lizards, owls, birds, and many other wonderful nocturnal creatures.
Zipline Through the Rainforest
For those of you who are still hungry for adventure and an adrenaline rush, ziplining through the rainforests of Costa Rica has to be on your itinerary.
To get there you'll enjoy a scenic drive through volcanoes, plantations, and the jungle, taking in all the biodiversity Costa Rica has to offer.
You'll then zip-line through the jungle, seeing waterfalls and stopping off at the Arenal Volcano hot springs along the way.
⇒ For Great Vacation Ideas for Singles over 40 check out Exodus Holidays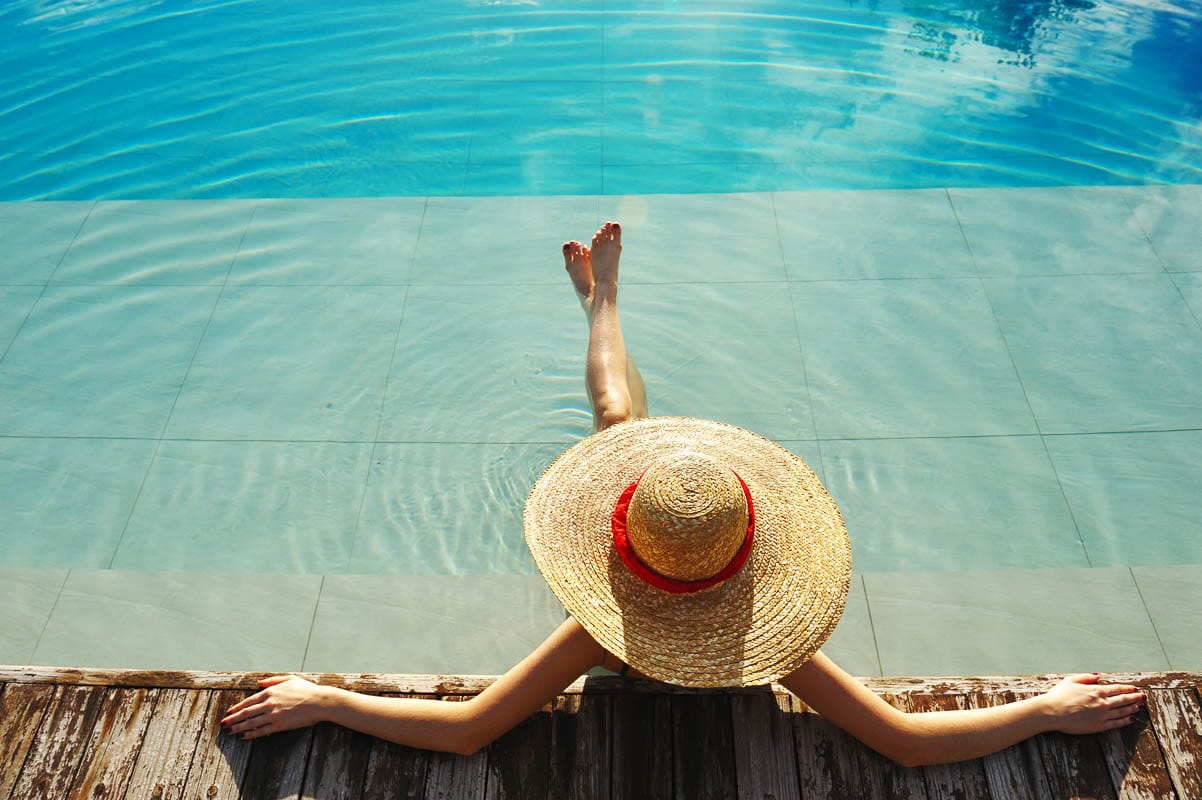 4. Scotland
A colourful history has left Scotland with castles and military fortresses all over the country. It has also kept up with the times and has some fantastsic food on offer (and of course whiskey) as well as some great spas.
If you're ready to explore thick woodlands, rolling farmlands, and a destination with a fascinating story, Scotland is waiting for you.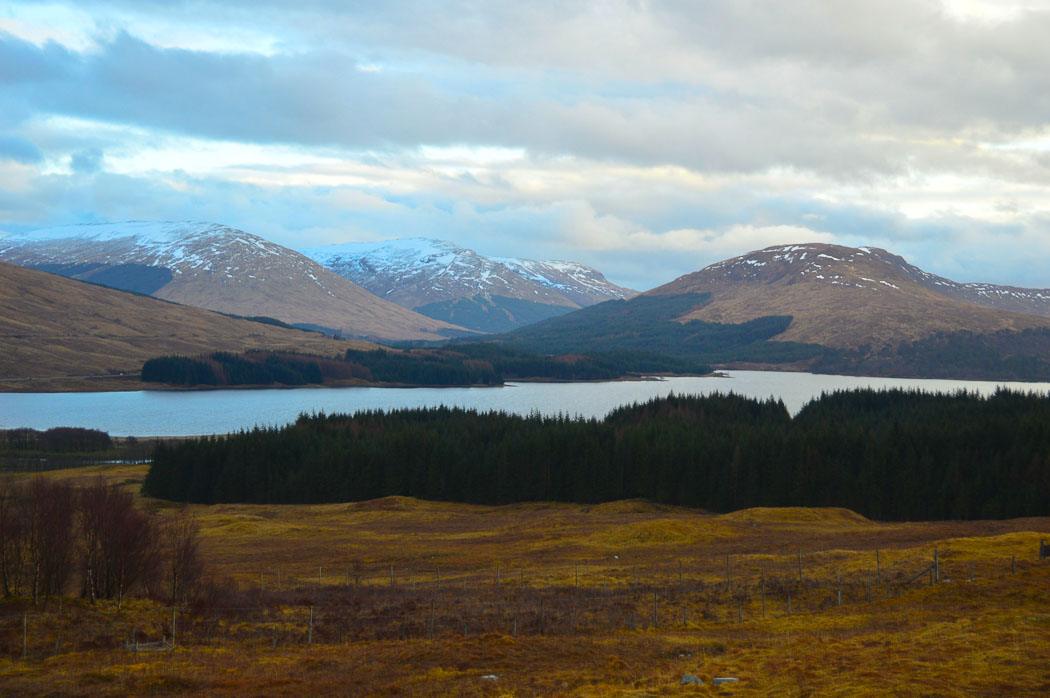 Take a Cruise on the Caledonian Canal
Ready to explore the home of the Loch Ness Monster? The Caledonian Canal is a tranquil body of water that provides stunning views of the surrounding area. Taking a cruise on the Caledonian Canal provides you with views of beautiful Great Glen, as well as long-standing Aldourie Castle.
Explore Underground Vaults
If you like to dive head-first into the history of a destination, exploring the vaults under Edinburgh's Old Town is a must. These vaults were built in the 18th century, and held murderers and witches.
You'll even see the location where "witches" were persecuted all those years ago.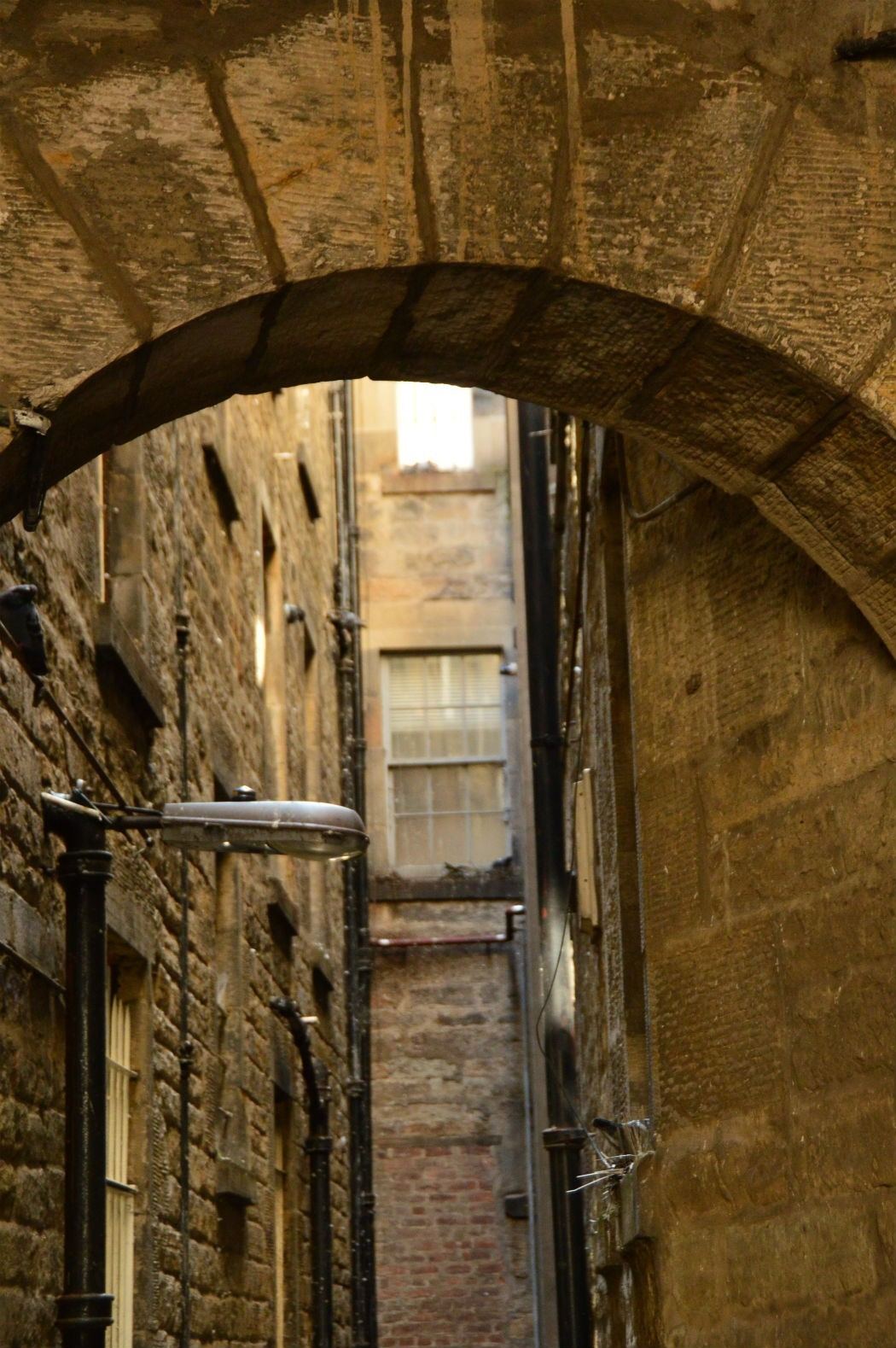 If you like all things dark and creepy or are simply fascinated by the customs of years gone by, this is a tour you cannot pass up in Scotland.
Edinburgh Castle is one of the most popular fortifications in the country. The castle has been around for over 3000 years and helped to shape the history of Scotland as a whole. Take a tour of the castle to learn about its hidden mysteries.
A guide will teach you everything you need to know about the history of the castle and take you to the must-see locations in the fortress. After that, you can set out to explore for yourself.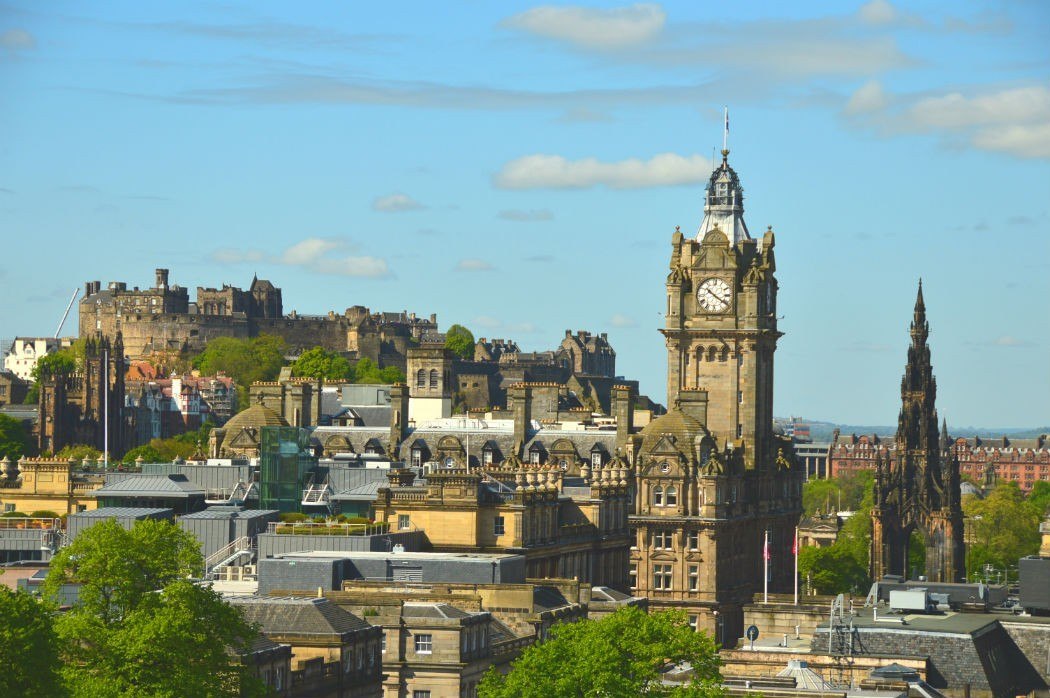 Scotland is a great place to hire a car as a solo traveller and explore less visited areas like Ayrshire or Dumfries and Galloway. Glasgow is a super friendly town and a great spot for singles travellers. I would highly recommend having at least 7 days or 10 days in Scotland.
Looking for some Luxury on your Solo Vacation?
If you're looking for more luxurious singles vacations over 50 options check out the fantastic Girls Guide to Paris. Girls' Guide to Paris & Beyond is a boutique female-owned company specializing in solo-travel for women-only.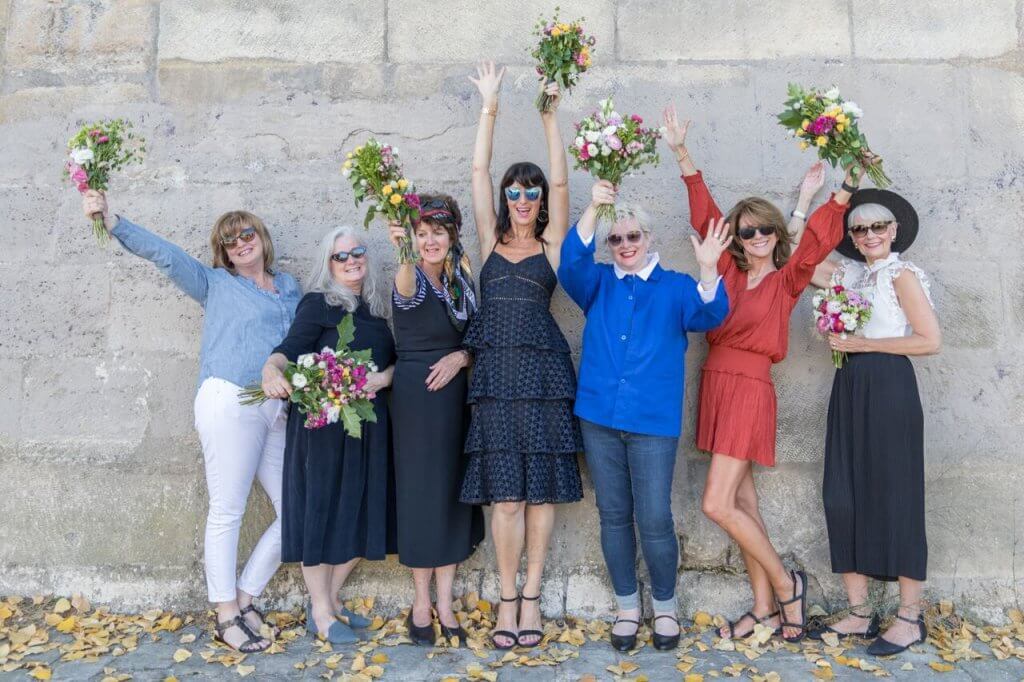 As a Francophile and someone who owns homes in France, Doni Belau started her company with a focus on La Belle France and is now expanding worldwide with tours to Italy, Bali, japan, and Morocco in 2020 as well as a myriad of "off the beaten path" luxurious tours in France.
Doni says, "Girls' Guide to Paris & Beyond is an invitation to travel with me in a small group (no more than 12) and explore another part of the world while we explore another part of ourselves." And they have a pretty impressive range of 5 stars only reviews on TripAdvisor.
⇒ Girls' Guide to Paris & Beyond has a number of tours but the hottest ones for 2020 look to be visiting Burgundy in France on the Life at the Chateau tour, discovering hidden gems in France on The Undiscovered Aveyron, and heading to wonderful Japan on a Wabi-Sabi Tour – great name.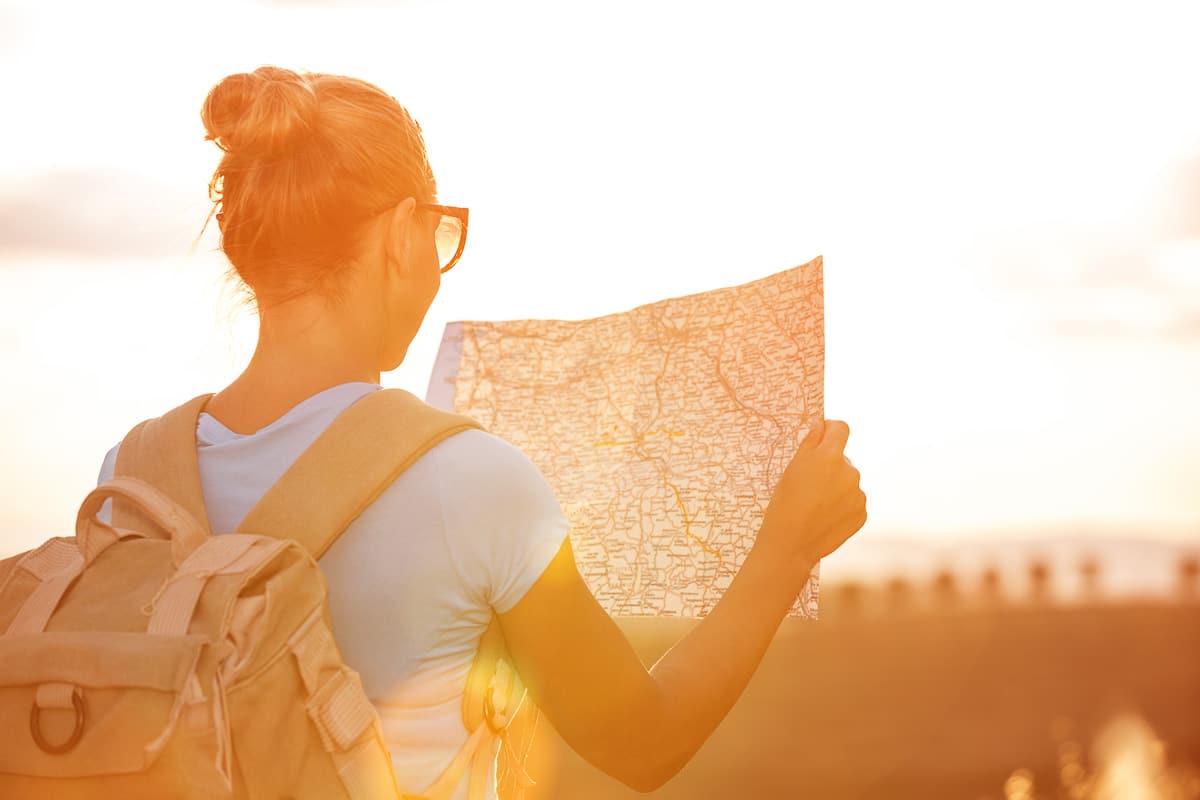 Wrapping Up Travelling for Singles After 50
Travelling only gets more exciting with age. A little more experience under your belt, a taste for the finer things in life, and a maturity that allows you to enjoy the little things – all these factors make travelling as a single person in your 50s a wonderful experience.
I hope I've given you some great insights into where you should be travelling next. Whether you're going it alone or travelling with a group, it's sure to be one for the memory books.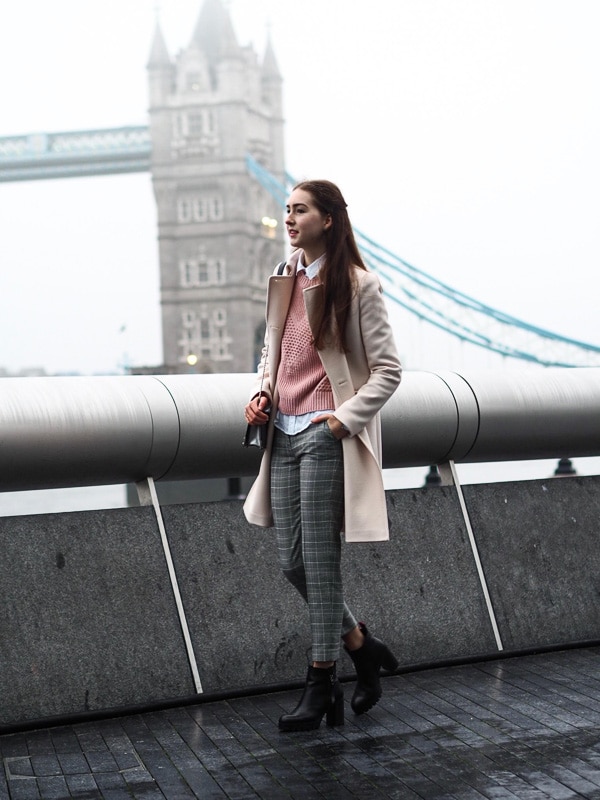 Who Paid for What in this Vacations for over 50 singles Post?
This vacations for over 50 singles post includes affiliate links. That means if you click through and end up making a purchase I will receive a small commission. I wanted to make sure you were aware of this.