Planning a trip to Korea? It is a fascinating country that is truly foreign. Here is my Korea Itinerary for 14 days that you can use to start planning yours.
If you are looking for a Korea 1 Week Itinerary then I would suggest using this as your base and just pulling out the things to do in Korea that are most important to you for your trip to South Korea.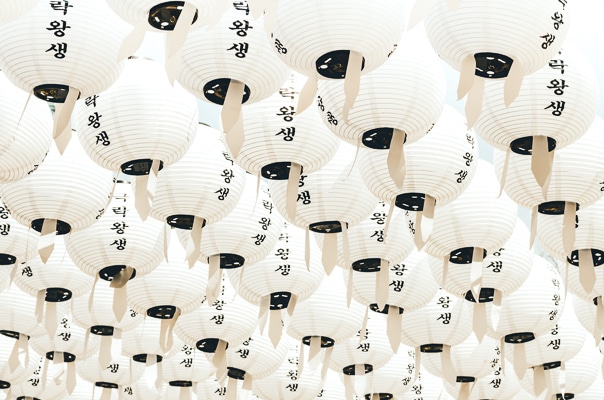 Korea Itinerary
Day One
Arrive Seoul South Korea
Seoul is, of course, the main point of entry for Korea and a great place to start your South Korea itinerary.
Seoul is one of the biggest cities in the world and can be quite intimidating. The Seoul subway station system is great but it is not the easiest to understand as I have never seen so many stops on an underground.
And the stations are huge. It is critical to check which is the best exit for you to use for where you are going or you could get very confused. And very sore feet! But this subway is one of the best ways to discover Seoul.
A Little Language Goes a Long Way
Knowing even a small amount of the local language can add a whole new level of enjoyment to any trip. Why not
learn some basic Korean
before you leave home?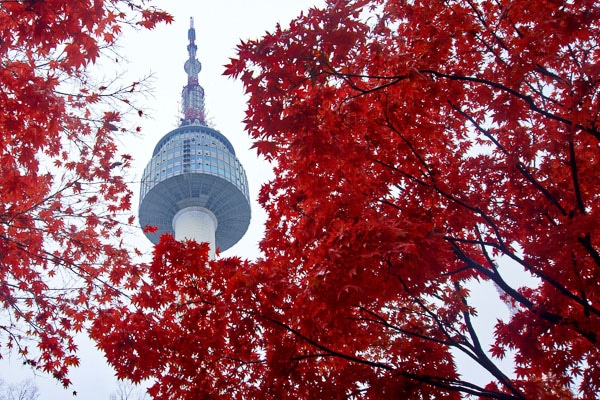 Finding a hotel in Seoul wasn't that easy when travelling there for the first time. If you don't speak any Korean I would highly recommend staying at a hotel that has a speaker of your native language.
If you're visiting Seoul one of the best deals on offer is the Discover Seoul Pass. This pass allows free entrance to 42 Seoul Attractions, discounts on 35 Seoul Attractions and it's a transit card. There are 24/48/72 hour options available.
I really liked Splaisir Hotel Dongdaemun. The location is great. Dongdaemun is a busy area with loads of shopping – and the shopping malls tend to have restaurants on their higher floors which makes it easier to get dinner. The rooms at this Seoul hotel were quite boutique and very clean. [separator type="thin"]
⇒ Check out this fantastic post on the Most Instagrammable places in Seoul to help plan your visit

Day Two
A great first-day activity in Seoul is visiting the Demilitarized Zone and the North/South Korea border. This is a fascinating day trip/excursion which I highly recommend – and it's the most popular of all the Seoul day trips on offer.
It takes about 2/3 of the day so you will be back in Seoul for an afternoon coffee! I actually think visiting the Demilitarized Zone was the best thing I did during my stay in Korea.
Do make sure you book the DMZ Tour ahead – this Korea tour sells out fast. A bus will take you towards the border. There are then several stops on the way to the DMZ. The train station that never happened. The Bridge to Nowhere.
And best of all the actual border itself where you will be able to take a couple of footsteps into North Korea.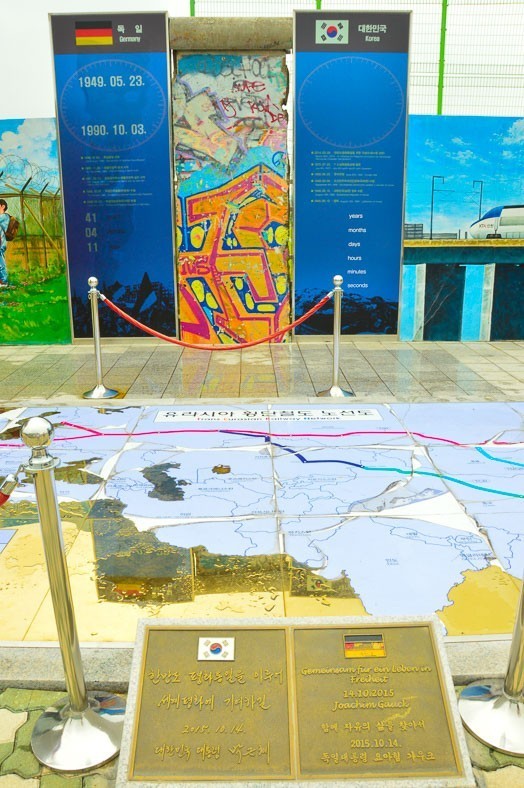 ⇒ For everything you need to know for a DMZ Tour check out this great post from Husband in Tow.
There are some really fun options to do street food markets and cooking lessons in the evening which I would highly recommend.
When travelling South Korea taking tours is a great way to make things easier. I would consider taking a Korea tour package if you are looking for a more relaxing trip to Korea.
I highly recommend taking tours whilst in Korea. It will save you a considerable amount of time trying to figure out how to get around and will provide you with much more information on the area.
⇒ Check out my posts on the best Seoul Day Trips, 8 fantastic Things to do in Incheon, 13 things to do in Myeongdong, my Seoul Itinerary 5 Days, 7 Fantastic Seoul Boutique Hotels and the best things to do in Gangnam.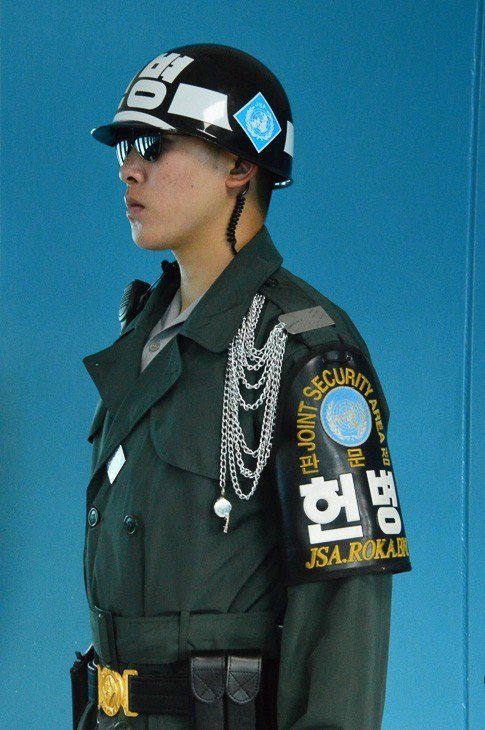 Day Three
Time to explore Seoul. Try a mix of old and new with one of Seoul's most famous palaces, a super cute shopping district and the amazing and futuristic Dongdaemun Design Plaza.
Seoul has two main palaces – Gyeongbokgung and Changgyeon. I chose to visit Gyeongbokgung – I wasn't sure I needed to visit two palaces and I felt that was a wise decision. Again there are few tours in English so this is one to pre-book.
⇒ Korea isn't the easiest country to get around. It is a perfect place to travel with a group – check out my post on 30 Fantastic Singles Travel Groups.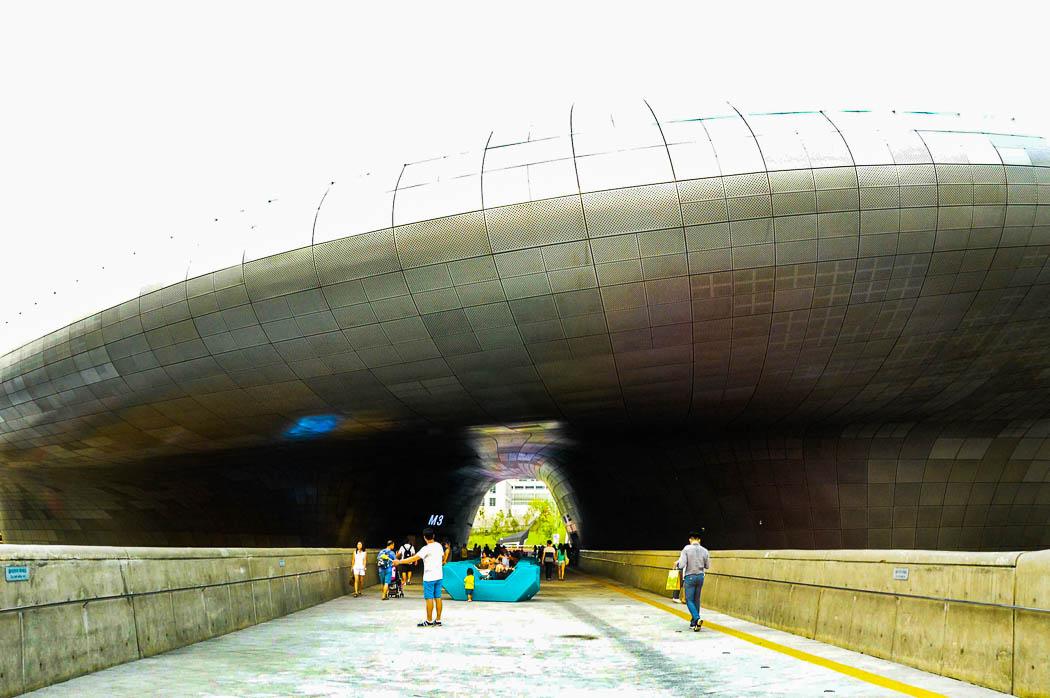 When you visit the palace or palaces (they are quite near each other) do head to Insadong. This is a super cute area with shops and restaurants. Yes, it is very touristy but there are also loads of locals.
Insadong is also the home to the rather well-known Poop cafe – you can drink your coffee in a mug shaped like a toilet.
The main shopping area in Seoul is Myeongdong. There are some fantastic places to eat in Myeongdong, cat cafes, a cathedral, a wax works museum and much more.
Bukchon Hanok Village is also close by. This Korean Folk Village will give a sense of what life would have been like in Korea in the past.
⇒ And definitely log in to 12Go when you're organising how you're going to get around South Korea. This super easy to use platform has all modes of transport on the one platform and allows you to compare based on time, cost, and reviews.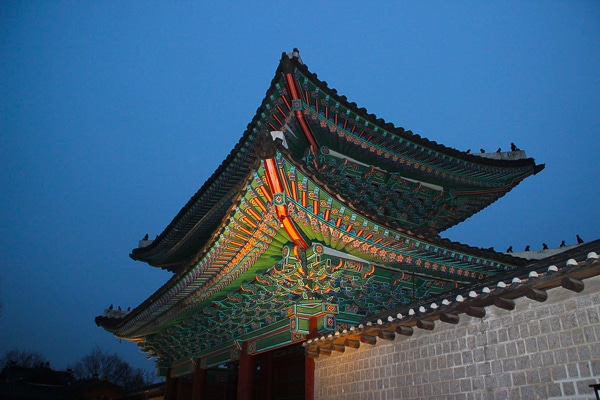 Bukchon Hanok Village is particularly photogenic if you are able to visit in cherry blossom season. Cherry Blossom season in Korea varies from year to year but is generally around March/April.
Dongdaemun Design Plaza was designed by famous architect Zaha Hadid. It is a jaw-dropping place. I highly recommend putting aside some time to explore it as it is large.
There are exhibits inside – some paid and some free. Gift shop – of course. And quite a few food places as well as places to relax outside. It is also very photogenic and there is no entrance fee.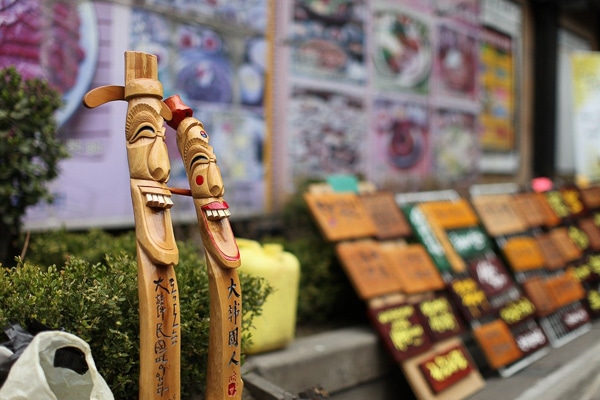 Korea Itinerary: Boutique Hotels Seoul
In Seoul, Glad Live is in the now-famous Gangnam area. This is a stylish and sleek boutique hotel that starts at a very reasonable £66.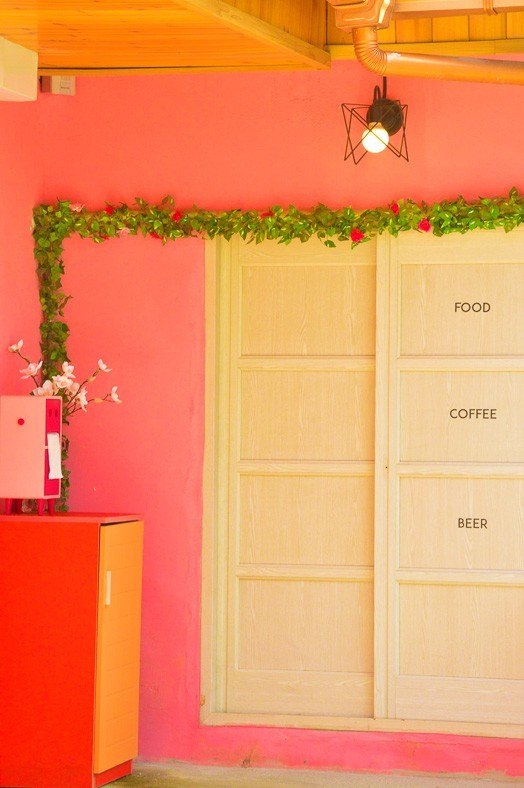 Also in Seoul is another Glad Hotel – Glad Hotel Yeouido. This one is in the high-rise part of Seoul and wonderfully describes itself as a poetic express in brick. Prices start at £70.
The Splaisir Hotel in Dongdaemun has an absolutely fantastic location right near the stunning Dongdaemun Design Centre. It is also very close to several full-on shopping centres with lots of interesting food places.
It is quite stylish and importantly has friendly staff who can speak English.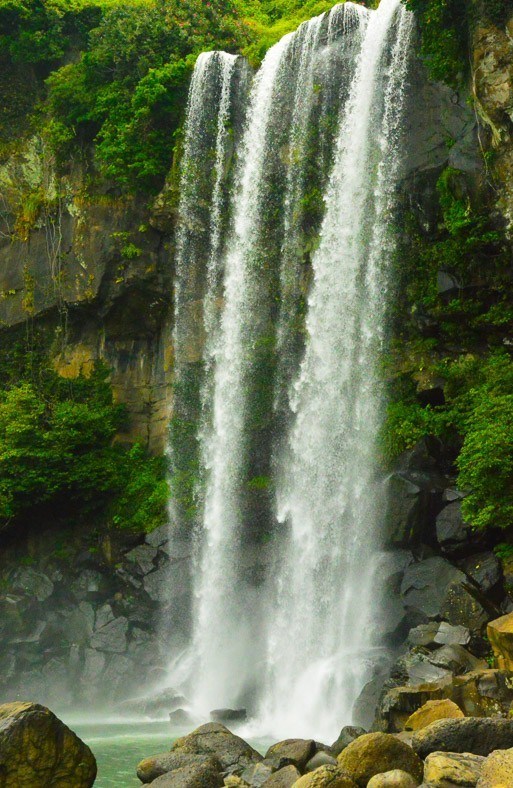 The IP Boutique hotel is under Namsan Mountain and has a strong design aesthetic. Lots of glass outside and they love some strong colours inside and out. Prices start at £70.
⇒ Compare prices on TripAdvisor ⇒ Book Now
Down the road from the KY Heritage Hotel is the JW Marriott. I am not normally a Marriott person as it doesn't meet my usual boutique standards but they had a rooftop bar and white wine by the glass and that was more than enough to get my custom in Seoul.
It did seem like a good place to stay – nice hotel and lots of good food options. Prices start at £260.
⇒ Compare prices on TripAdvisor ⇒ Book Now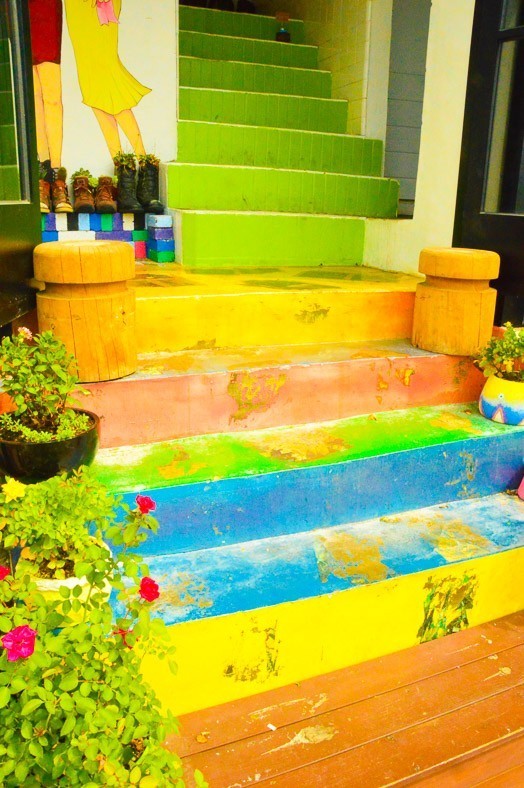 If you want to go very upmarket the lovely Banyan Tree has a hotel and spa in the former Tower Hotel building. Each guestroom is inspired by the four seasons of the year and the five oriental elements: water, fire, metal, wood and earth.
Prices from £240.
⇒ Compare prices on TripAdvisor ⇒ Book Now
⇒ Read my complete post on the 7 Best Seoul Boutique Hotels.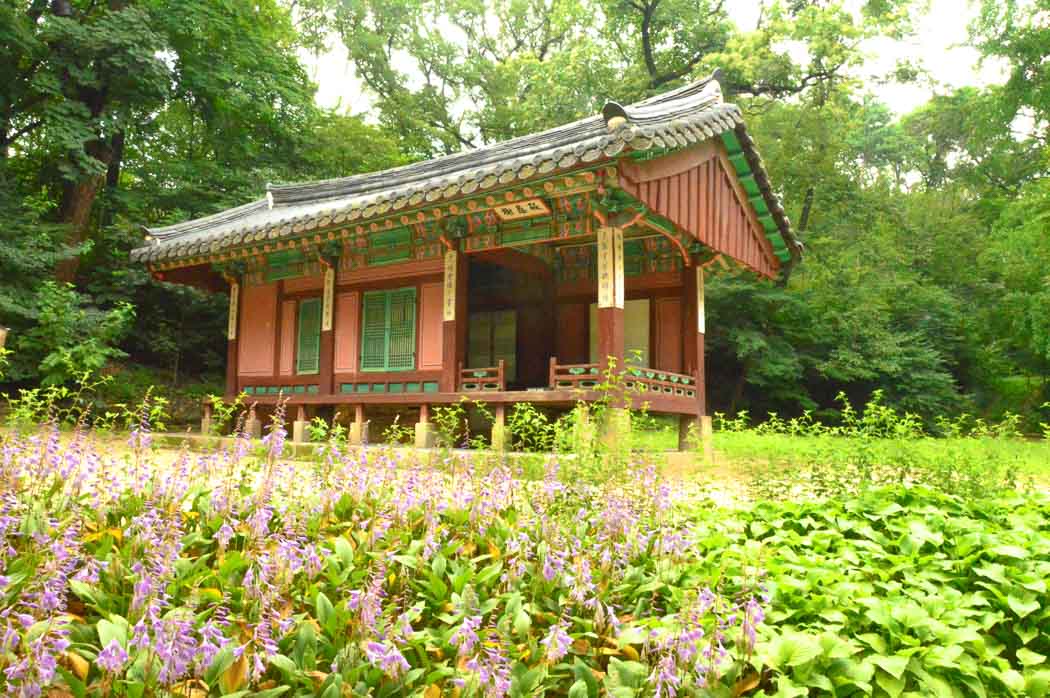 Day Four
Fly from Seoul to Jeju Island South Korea
⇒ Flights Seoul to Jeju Island
Jeju Island is in the far south of South Korea. I stayed in Seogwipo on Jeju which is in the south of the island. We visited the rather unique Loveland on the way from the airport to Seogwipo eg we had the cab stop there.
This is possibly the most unique of all the things to do in Jeju Island. My understanding is that Jeju Island is commonplace for Korean couples to go on their honeymoon.
⇒ Beautiful Japan is one of my favourite countries to visit. Check out my posts on One Day in Tokyo, 2 Day Itinerary Kyoto, 10 Day Japan Itinerary, 9 Beautiful Japan Famous Landmarks, the best things to do in Kanazawa and what to expect on the Nakasendo Trail.
Therefore these "love" parks have lots of sculptures of different sexual positions, sex organs and well lots of rather interesting takes on genitalia in general.
This would not be a good place to go if you are travelling with your parents. But it is quite amusing and a uniquely Korean experience.
⇒ Looking for some travel inspiration? Itineraries not only help you plan a trip they can also help you to figure out where you want to go next. Check out my Austria Itinerary, Nova Scotia Itinerary, 10 Days in Greece Itinerary, Scotland Itinerary 7 Days, Scotland Itinerary 10 Days, 3 Days in Iceland, 5 Day Itinerary Iceland, Sicily Itinerary 7 Days, Turkey Itinerary 7 Days, Colombia Itinerary 2 Weeks, Chile Itinerary 2 Weeks, 10 Days Itinerary Bali, Seoul Itinerary 5 Days, Jeju Itinerary, Busan Itinerary, Korea Itinerary, Everest Base Camp Trek Itinerary, 10 Day Japan Itinerary, 2 Day Itinerary Kyoto, Perth Itinerary, Gold Coast Itinerary, Sydney Itinerary, Self Drive Namibia, Jordan Itinerary and Dubai Itinerary.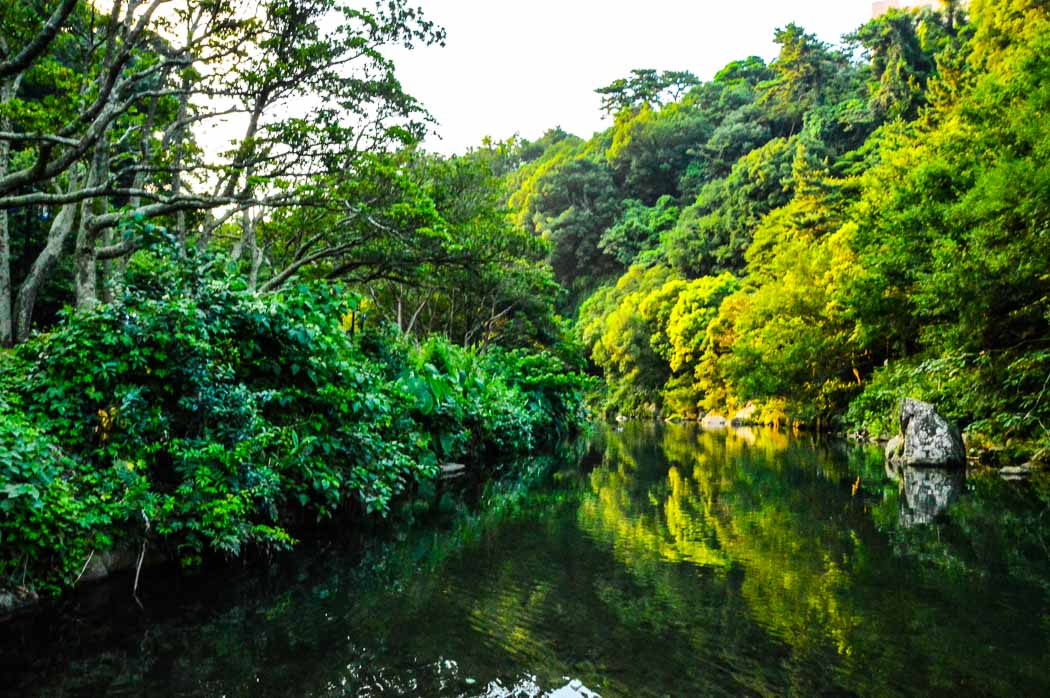 Once in Seogwipo, it is possible to walk to the Cheongjeyeon Waterfall and Saeyeongyo Bridge which are lovely.
I did find Seogwipo a rather confusing place. Virtually all the hotels are in a town area that really doesn't feel like it is anywhere near a coastline.
Again, a bit like Seoul and Korea in general if I had of known then what I know now I definitely would have taken more organised tours during my Korea touring. It was quite hard work trying to figure out how to get around – with lots of unsuccessful attempts and sore feet.
The day's activities:
⇒ Loveland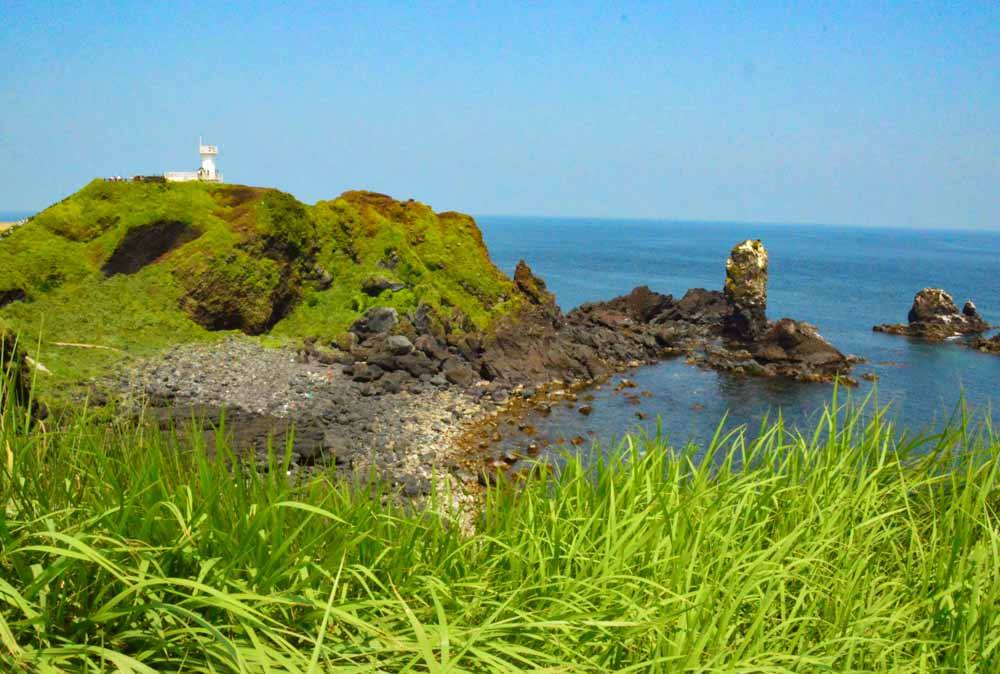 Boutique Hotels Jeju Island
Jeju Island is a slightly odd place. The coastline is stunning as is the climb up Mt Hallasan. But the cities of Jeju and Seogwipo feel industrial rather than resort-like. Anyway here are a few options:
In Seogwipo is the Vistacay Hotel Cheonjiyeon. I did visit this hotel in its opening month and was unimpressed with the service and very very small towels. However, apparently the big towels were on order and the staff were trying.
The rooms were quite nice. There is a pool – although it was yet to open when we visited. The highlight was the downstairs bar which did have wine – the key thing I was always looking for in Korea. Prices from £40.
⇒ Compare prices on TripAdvisor ⇒ Book Now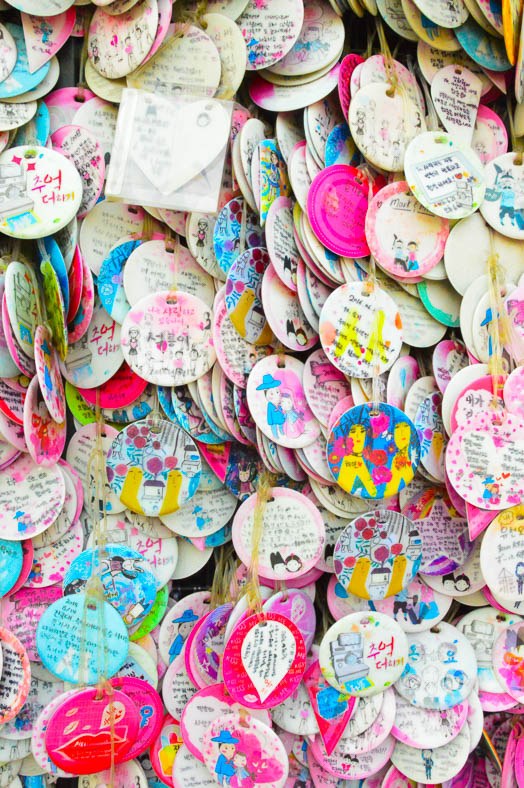 For a more upmarket option check out the Shore Hotel Jeju which was a Hyatt and is on a sloping cliff overlooking the ocean. They even have a white wedding chapel which has featured on Korean TV.
Rooms start at £167.
⇒ Compare prices on TripAdvisor ⇒ Book Now
The Lotte brand seems to have entered many different categories in Korea – including hotels! The Lotte Hotel Jeju features a windmill with a café and an in-house casino that is open 365 days a year.
Their indoor spa and garden are the largest in Jeju and they have a volcano fountain show that kicks off every night at 830pm.
Rooms from £143 a night.
⇒ Compare prices on TripAdvisor ⇒ Book Now
Finally, Villa de Aewol is a lower cost option near the airport. It does have a 25-metre swimming pool, spa and on-site golf and a chic style.
Rooms from £51.
⇒ Compare prices on TripAdvisor ⇒ Book Now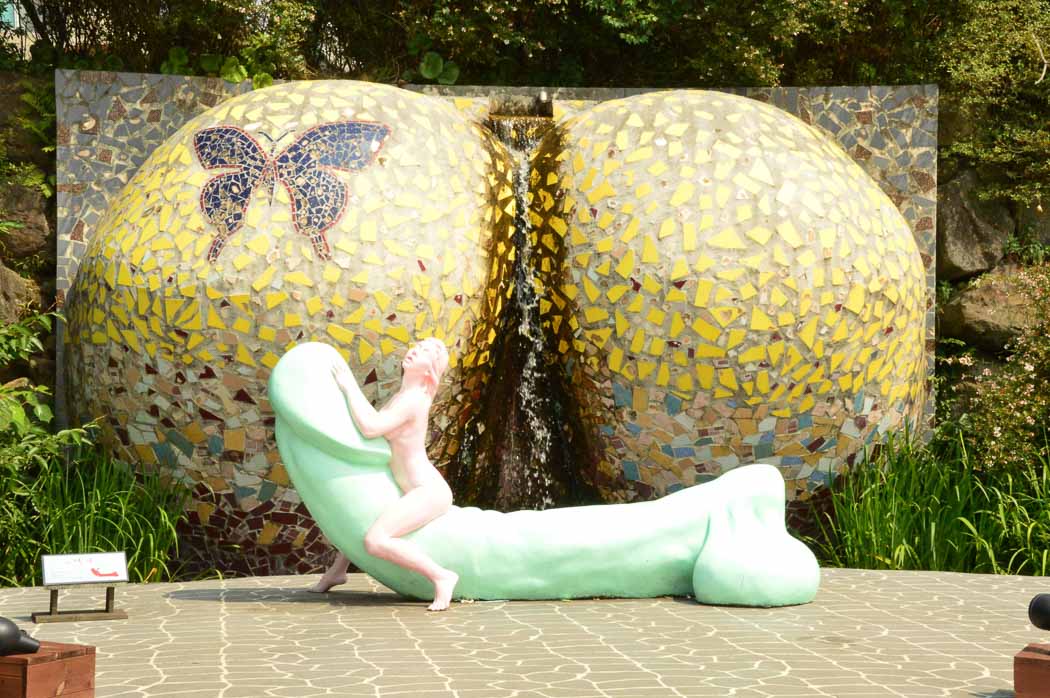 Day Five
The coastline of Jeju Island is stunning! However, it is not that easy to get around (are you noticing a theme in my Korea blog?). I struggled a lot to figure out the buses and then ended up getting a taxi to take me for the day. I ended up visiting:
Lizard Island

Seongsan Ilchulbong

Sangumburi Crater

Manjanggul Cave
This was perhaps the highlight of Jeju Island. It was a relief to get away from the weird almost industrial feeling Seogwipo. Do take your camera as there is much to photograph in these locations.
⇒ However, I would highly recommend you take the stress out of it and by booking a day tour to cover these sites – there are lots of good tour options.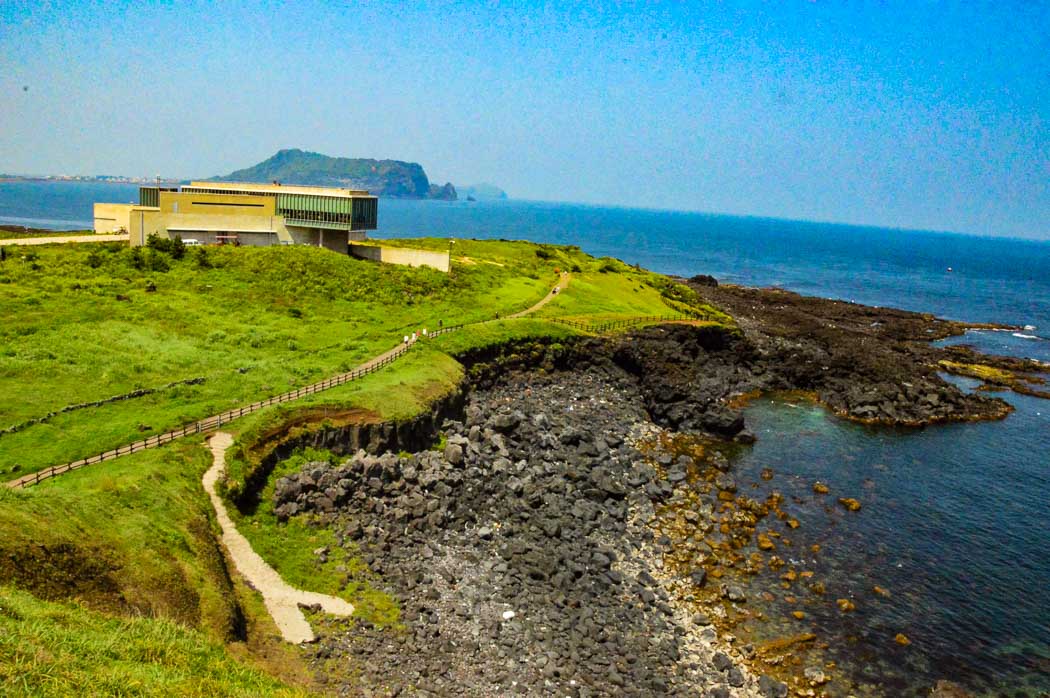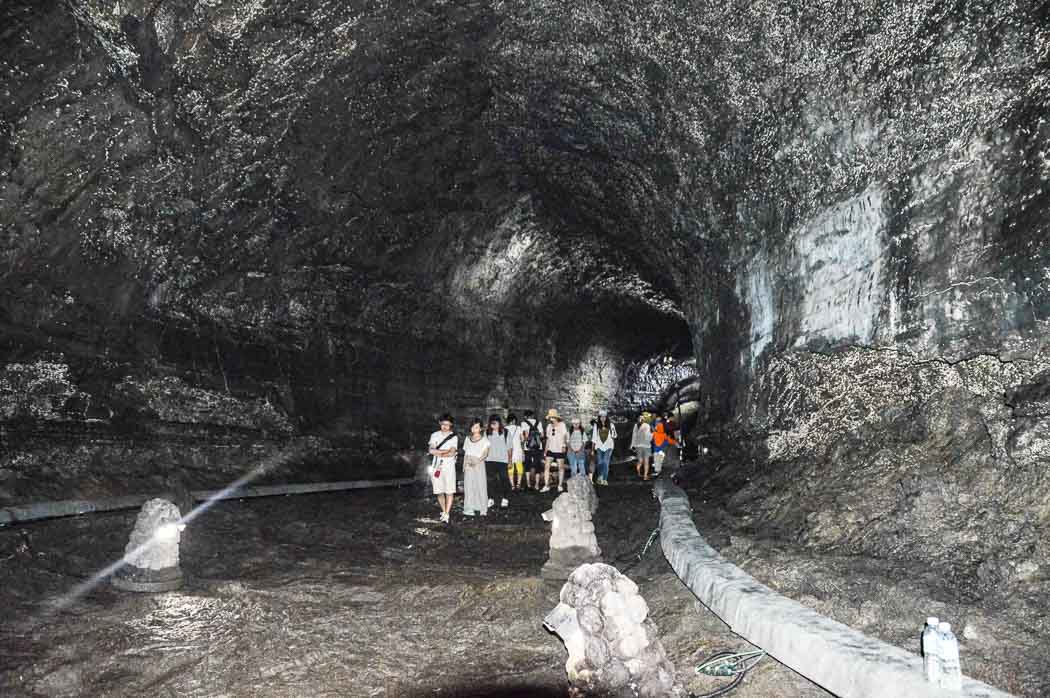 ⇒ Make sure you look fantastic in your travel photos and get one of the best travel hair dryers with diffuser.
Day Six
Climb Mount Hallasan. This is a lovely trek up Korea's highest mountain and there are several different paths to be taken depending on how energetic you are feeling.
The paths on Mount Hallasan are generally very clearly signposted and there are a couple of stops with food. The path is clearly signed so there is no need to get a guide.
We found it easy to get a taxi to the starting point of the trek. However, it was not so easy to get a cab back.
If you can, try to agree a time to meet your taxi driver or get a number to call them on when you are finished climbing Mount Hallasan.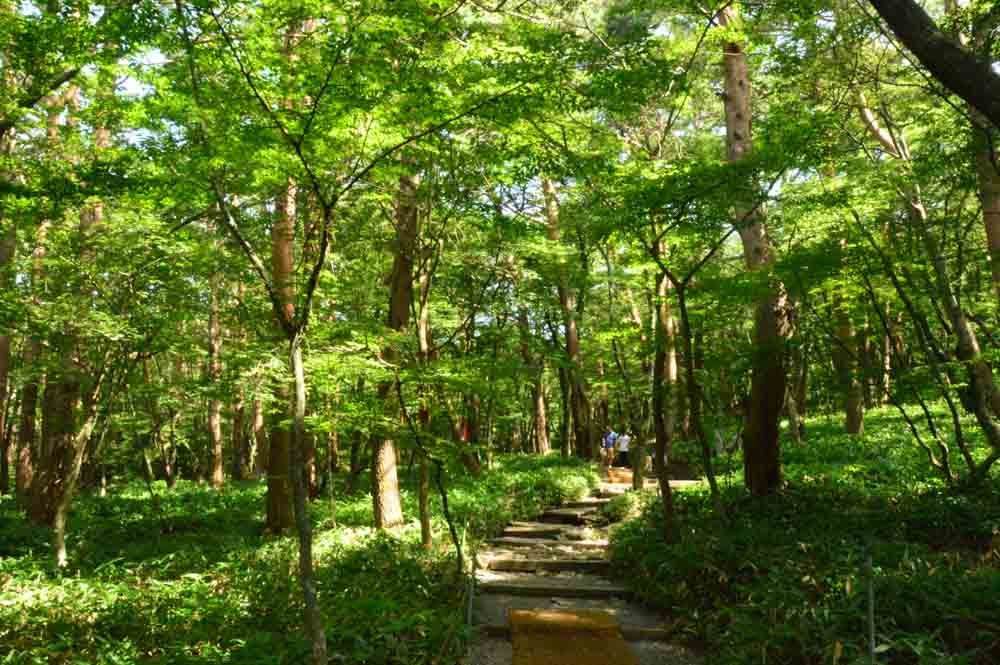 Day Seven
We spent day 7 in Seogwipo and found some interesting options. First up was the Lee Jung-Seop Gallery.
He is one of the most famous artists in Korea. He was an artist around the time of the Korean war and Lee Jung-Seop Gallery is lovely.
Seogwipo has some lovely waterfalls which are well worth visiting. Again, it is not that easy to find them but once you get there it is worthwhile. Seogwipo market feels very local. I suggest heading there at lunchtime.
We looked at where there were queues and what they had ordered and basically followed along – and earnt some rather tasty snacks as a result.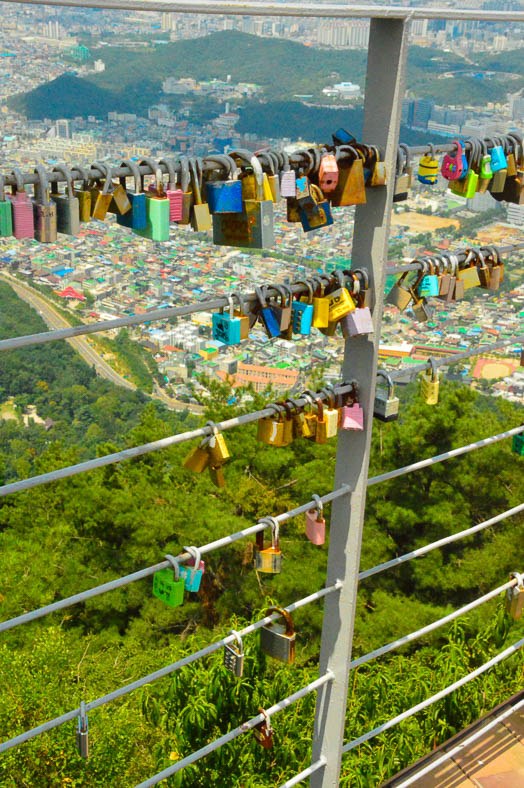 Day Eight
Fly to Daegu South Korea
Daegu is virtually in the middle of Korea and in a bit of a basin – which makes it very warm in summer.
There are loads of great things to do in Daegu. Of all my South Korea travel cities it was the easiest place to get around – possibly as Daegu is a bit smaller and more of a grid layout. A bus tour is always a great way to get a feel for a city and Daegu was no exception.
Also, I used the bus tour to take me to the starting point for the Apsan mountain cable car. This was a fantastic thing to do. I visited Daegu in the height of summer so there was no way I was going to hike up the mountain.
However, if your visit is better timed than mine I highly recommend walking up Apsan mountain and it seemed clearly marked.
The view from the top of Apsan Mountain is stunning with full panorama views over Daegu. There are also locks on the barriers which make for nice foregrounds for photos.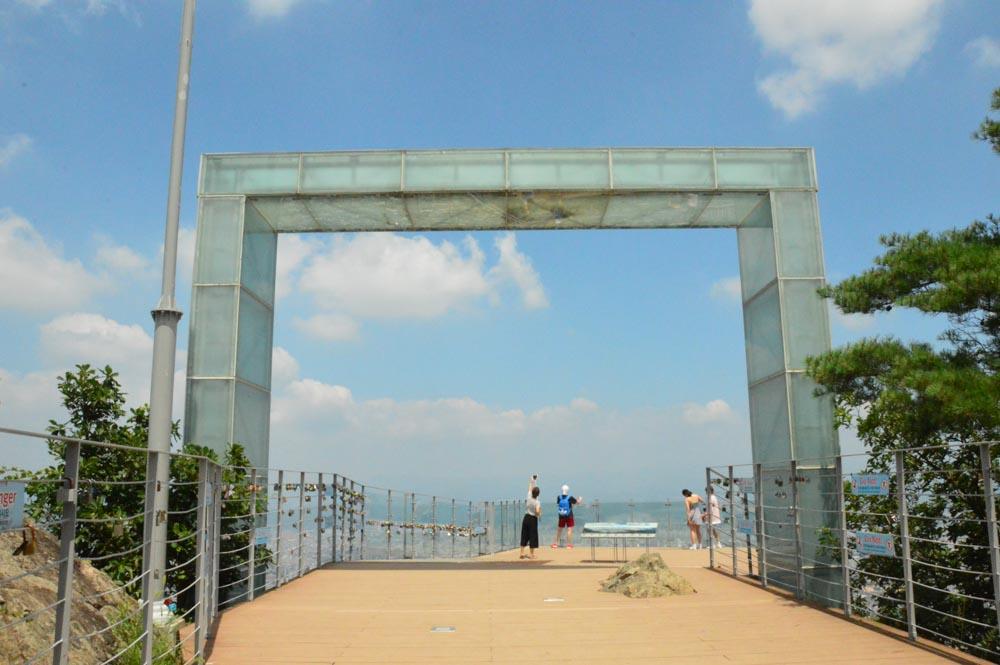 Day Nine
Kim Kwang-Seok was a popular folk singer in Korea. He died in 1996 by taking his own life. Kim Kwang-Seok sold over 5 million records.
He was born in Daegu and there is now a street named after him. The street is filled with street art portraits dedicated to Kim Kwang-Seok and most of the time there will be a musician playing his music in the area. There are also quite a few cute cafes etc in this part of town.
Seomun Market is in the centre of Daegu and quite a large place. It is a more functional market vs a tourist market but has some interesting food options.
⇒ See my full post for more information – 12 Best Things to do in Daegu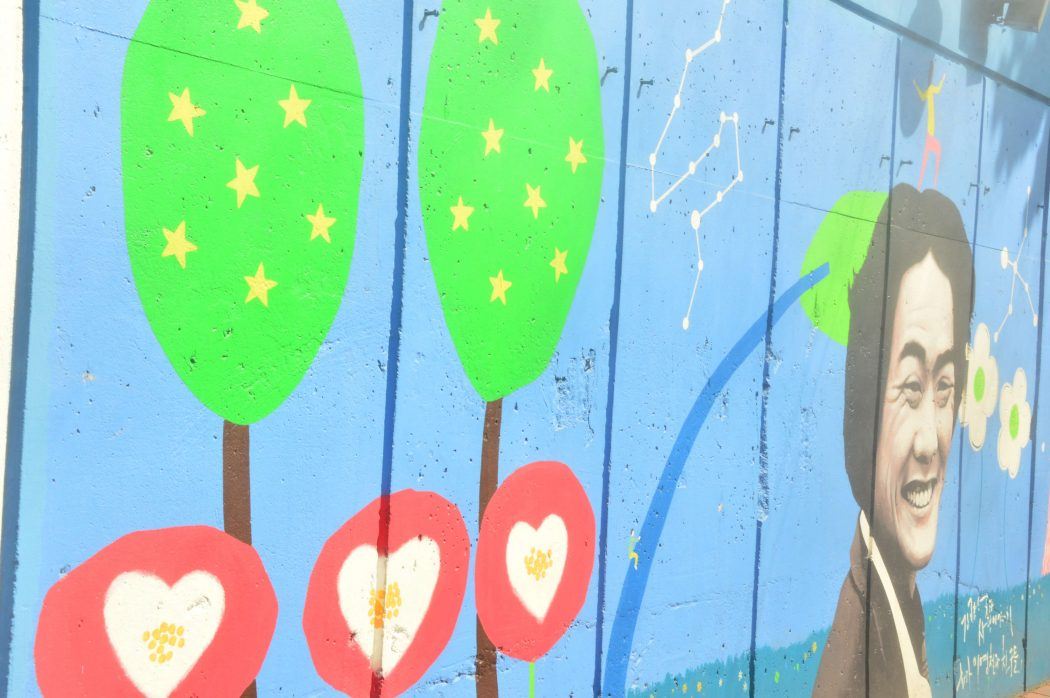 Daegu Hotels
OK, I have to admit it – I could not find a boutique hotel in Daegu. I am ashamed. I did really search. However, I did go to Daegu and I did need to sleep.
I stayed at the Novotel – again not somewhere I normally stay. Absolutely fine but I would always prefer somewhere with more of a local flavour.
However, Korea is not the easiest country to get around and I must confess I was so happy to see the Novotel and I loved being somewhere that was nicely done with friendly English speaking staff and a great set up.
The location is brilliant – the centre of Daegu – and honestly this is the place to stay in Daegu. Prices start at £100.
⇒ Compare prices on TripAdvisor ⇒ Book Now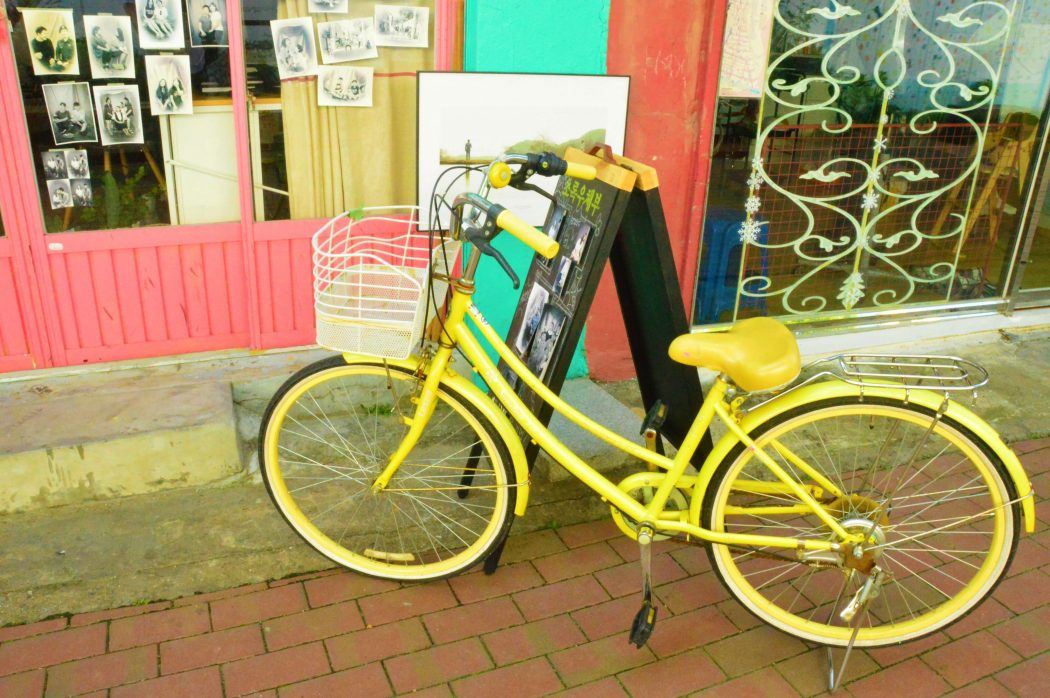 Day Ten
Day trip to Jeonju South Korea – bus from Daegu return.
It was quite easy to figure out how to get to Jeonju from Daegu and very easy to walk to the old town of Jeonju from the bus stop.
I highly recommend getting dressed up in the local costumes as do many Koreans. We attracted a good deal of attention and amusement as westerners dressed up in their outfits. This is a brilliant South Korea travel experience.
The old town of Jeonju is very photogenic and filled with stores and cafes. Don't miss the Jeonju mural village. Jaman Mural Village is outside of the old town – you will need to cross the main road to get there.
Jaman Mural Village is filled with street art over several levels and also has a few cafes. Extremely photogenic. A day trip to Jeonju is definitely a full day trip.
If dressing up like a Korean doll isn't your thing then both busan and Gyeongju are quite easy day trips from Daegu as well.
⇒ For more information on Jeonju read this great post on 8 Things to do in Jeonju South Korea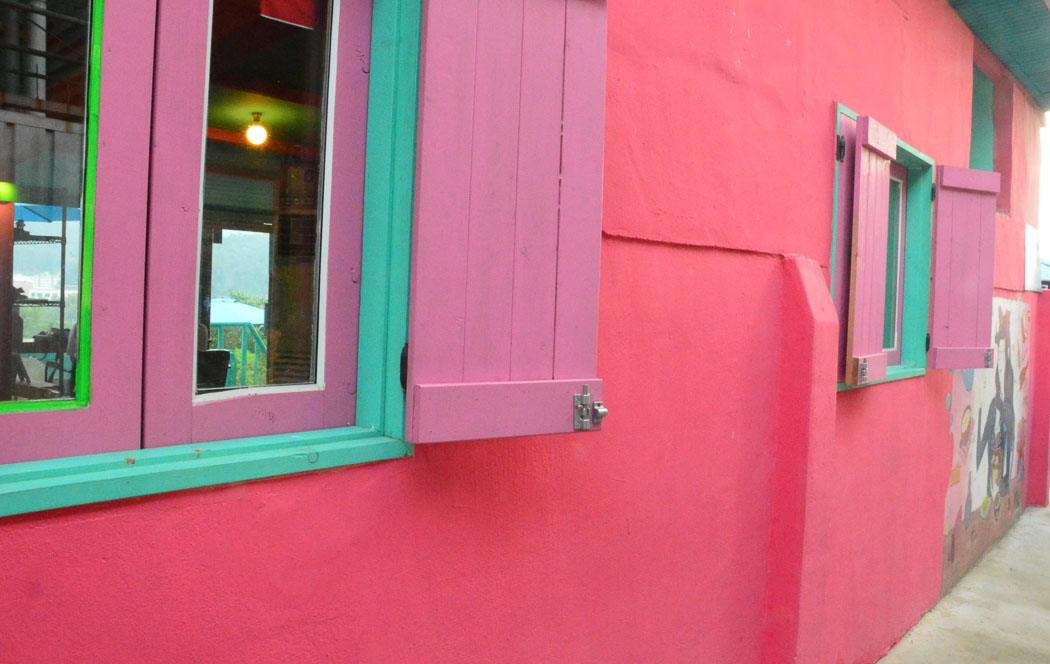 ⇒ One of the loveliest places to go in Asia is Bali. Check out my posts on the best 10 Days Itinerary Bali, Where to Stay in Bali, where to stay in Ubud and the best boutique hotels in Ubud, Bali Retreats for Singles, Bali Boutique Hotels, where to stay in Canggu and the best boutique hotels Seminyak has on offer.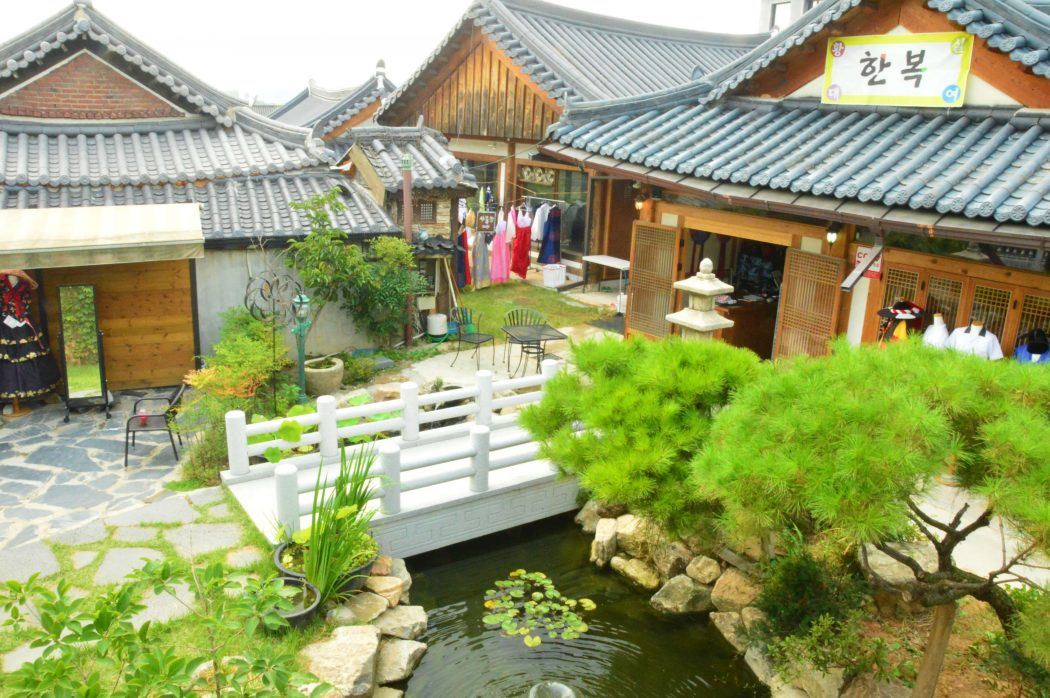 Day Eleven
Who could resist a Racoon Cafe? Literally, there are racoons wandering around this Daegu cafe. I didn't feel comfortable getting too close but it certainly was an unforgettable experience.
We also found a dog and cat cafe in Daegu. Sensibly there was one room for the dogs and one room for the cats.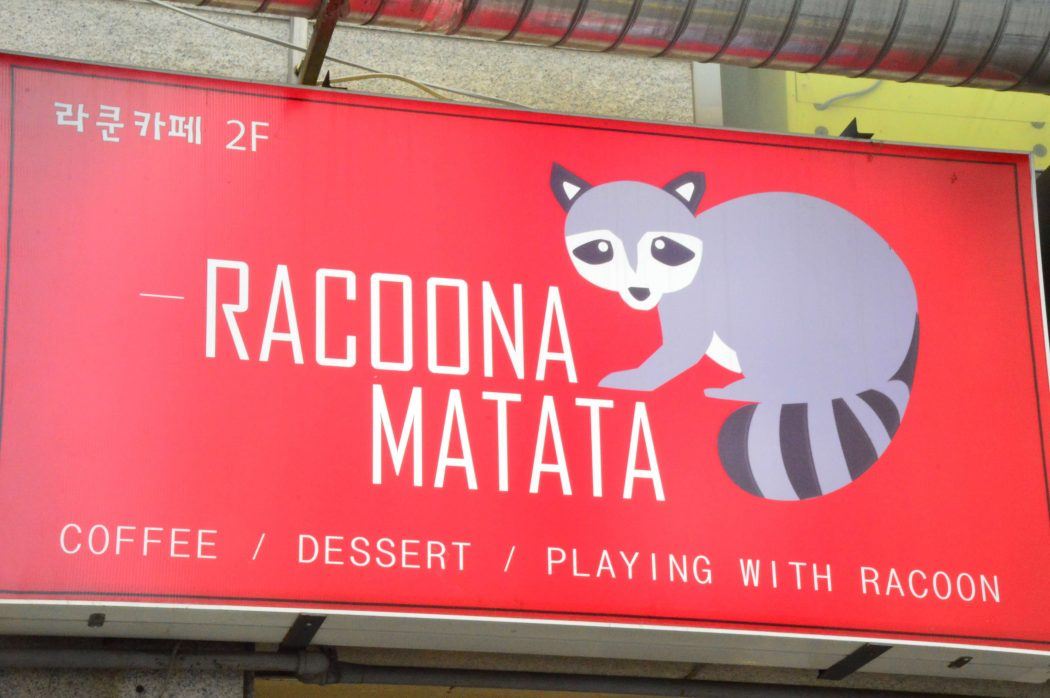 Day Twelve
Train from Daegu to Seoul.
Don't miss Seoul Tower – the views are amazing. However, do pick your weather. There are quite a few hazy days in Seoul which will result in a poor viewing experience at Seoul Tower. If you get a good day get moving and get up that tower.
⇒ Beat the lines and book your Seoul Tower tickets
Or for something different consider a day trip to Nami Island.
⇒ Due to the challenge of getting around Seoul, I would highly recommend checking out some of these fun cultural themed half-day tour options.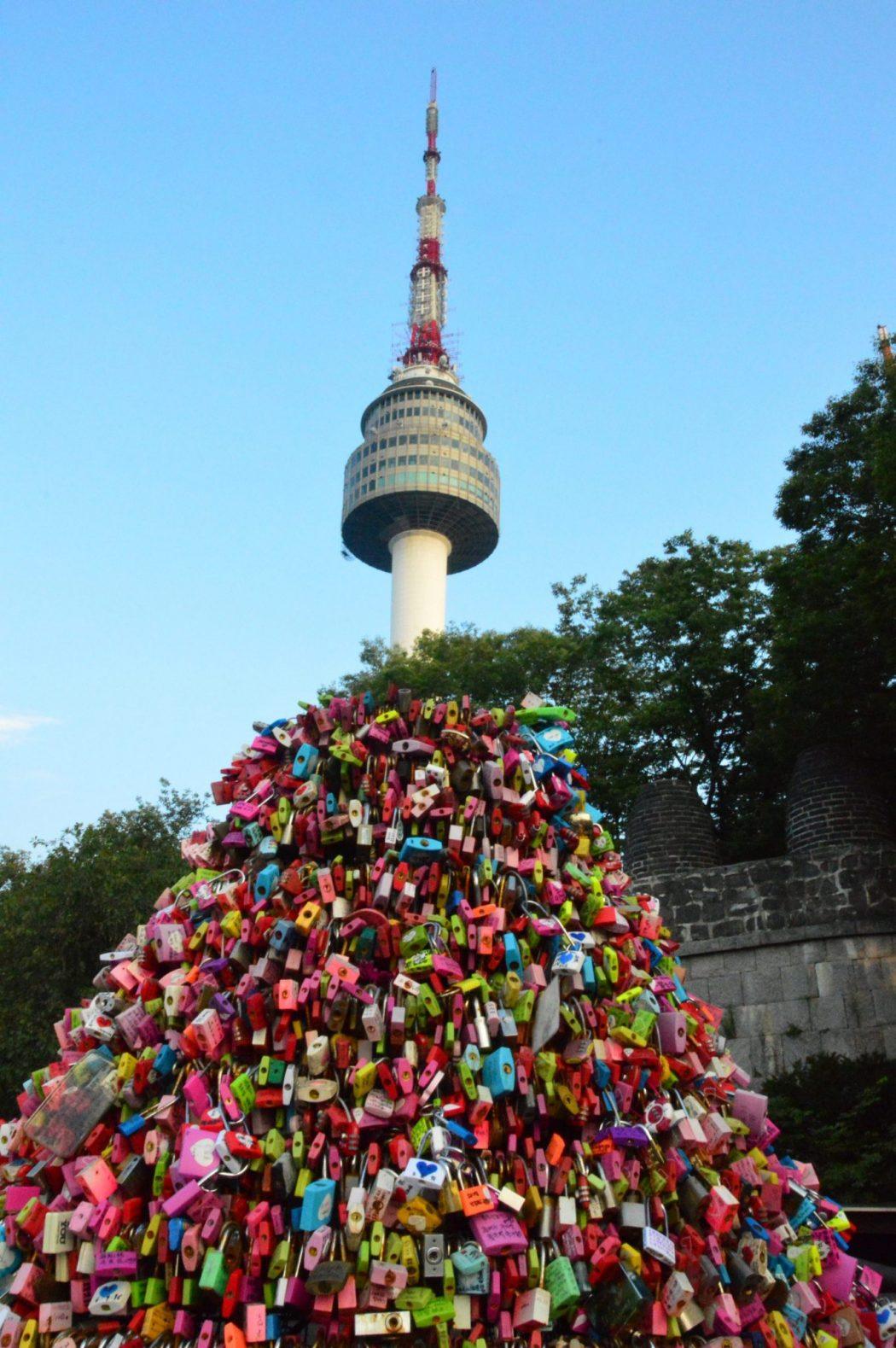 Day Thirteen
Seoul Wall is the old wall that used to run around all of Seoul. Several parts of Seoul Wall are still in good shape. I found it easy to navigate Seoul wall on my own but it wasn't easy to get there or get back.
And do check about photography. When I visited it was illegal to take photos on the sides of the wall towards North Korea.
Ihwa Mural Village is not too far from a section of the wall. It is a cute area with street art and cafes. Ihwa Mural Village is perfect for Instagram.
Finally, the Korean War Memorial and the museum are extremely impressive. The area around the building is massive and filled with ships and tanks and all things military.
I found the exhibit on the Korean War in the museum fascinating. The gratitude of the Korean people for the western allies who supported them during this time is very moving.
As is the massive effort Korea as a country has put into taking itself from this weakened position to become a global player. Fascinating stuff and visiting the Korean War Memorial is a must-do whilst in Seoul. It should be part of any Seoul 7 days itinerary [separator type="thin"]
⇒ Planning a trip to Asia? Don't miss my posts on the Best Asia Landmarks, Top China Landmarks, Hong Kong Travel Guide, Hoi An Travel Blog, Kamalaya Spa in Thailand, One Day in Singapore and Kuala Lumpur in One Day.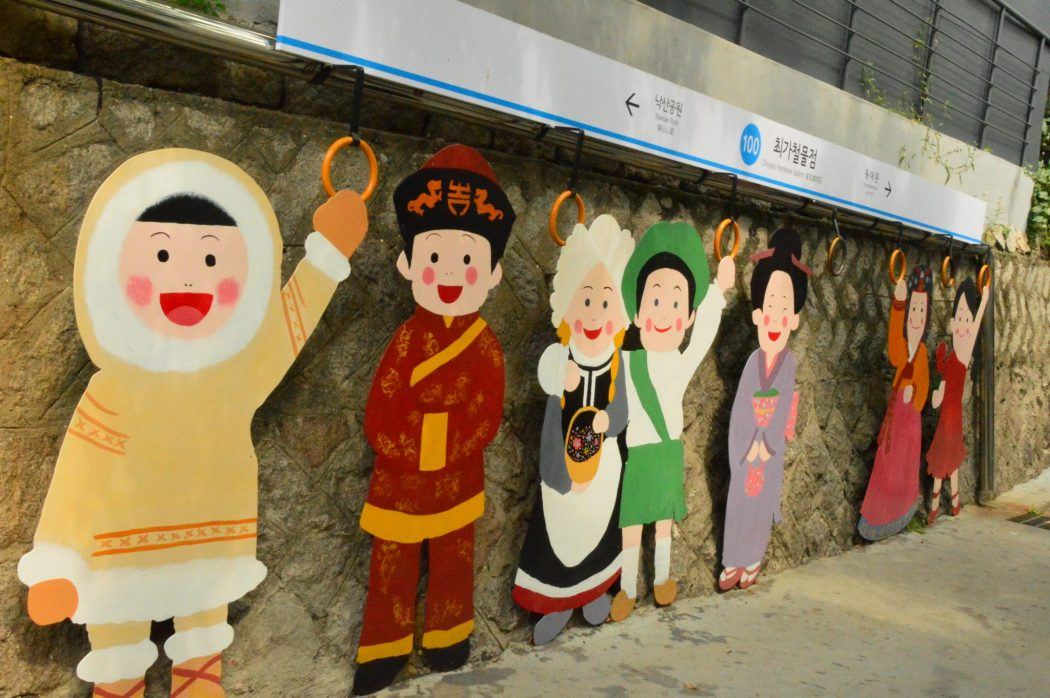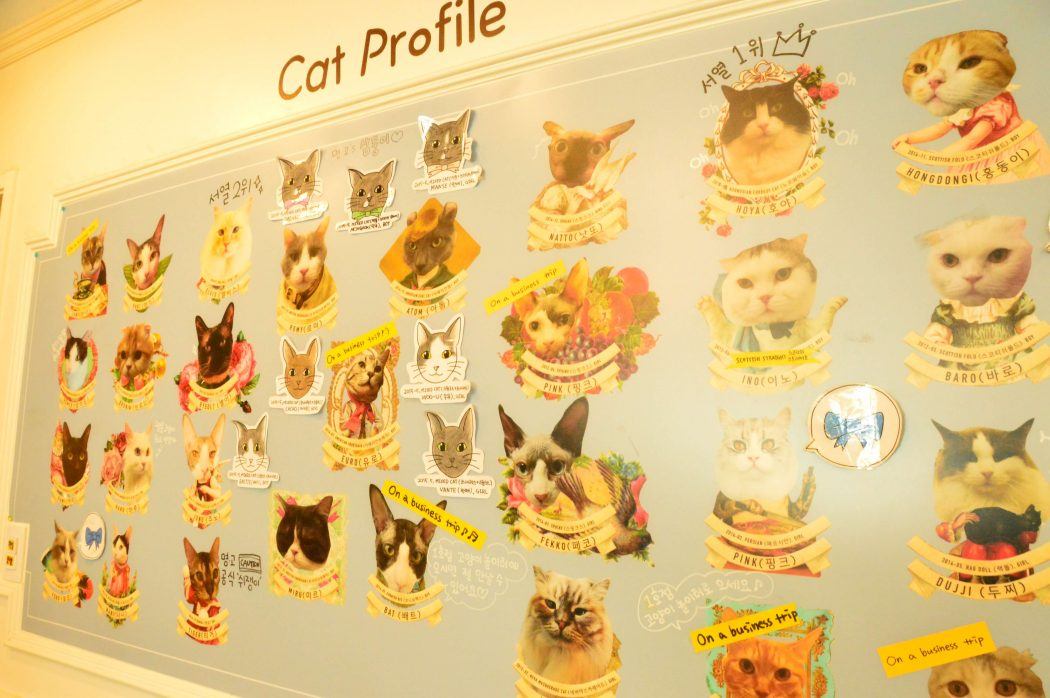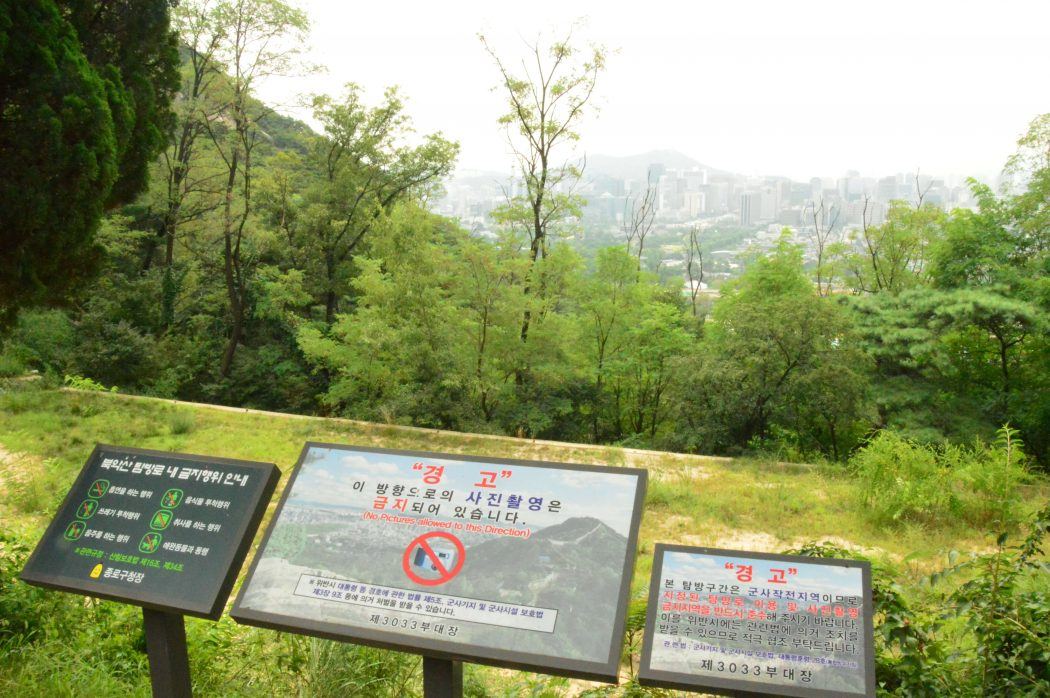 Day Fourteen
Fly out of Seoul.
To travel Korea is not the easiest of tasks. But it is still possible to do independently. The above is essentially a solo travel Korea Itinerary. Or if you remove Daegu it could be a Korea Itinerary 10 days.
A couple of things to note:
Korea Seoul Time is GMT + 9 hours.
The Korean days of the week are the same structure as in English – just of course in Korean.
When it comes to how much to bring to Korea for 7 days or 14 days do check the weather forecast. I went in summer and it was hot hot hot. But I do know the temperature drops alot in the winter.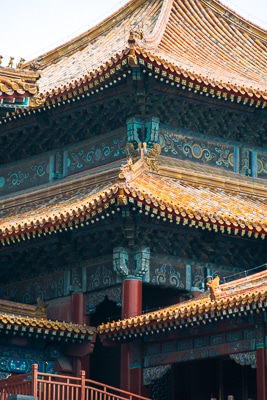 Do you need a Visa for Two Weeks in Korea?
It can be a real pain trying to figure out if you need a visa for a country and then all the hassle of figuring out how to apply, how long you can go without your passport, when the embassy is open etc.
iVisa has completely revolutionised this process and put it all online and make it super simple and paper and hassle-free! Using iVisa is one of my top travel tips!
NB: Citizens of the United States, Great Britain, Australia and Canada do not need a Visa for Korea if they are staying less than 90 days. Do double check that this still holds when you book your airfares.
⇒ Check if you need a Visa for Korea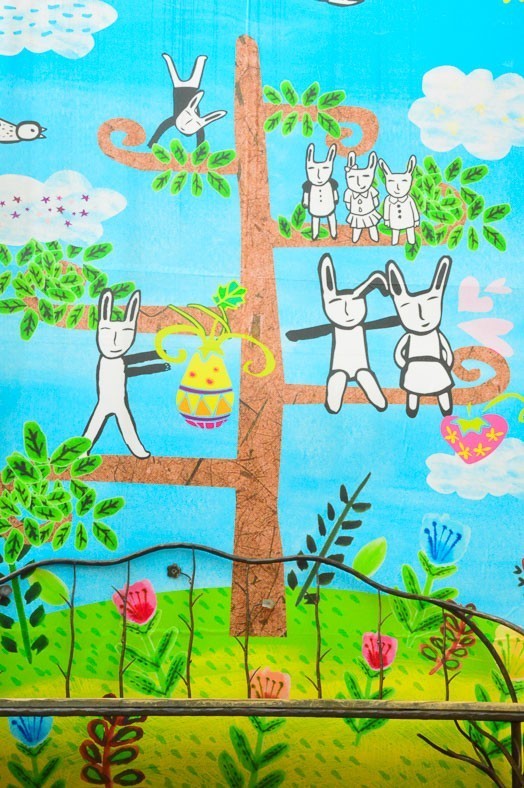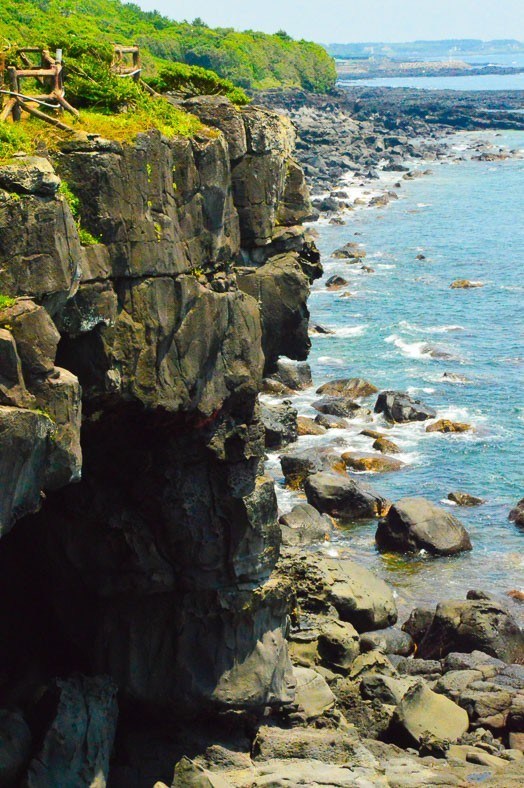 Flights to Korea:
Seoul is the usual port of arrival for most into Korea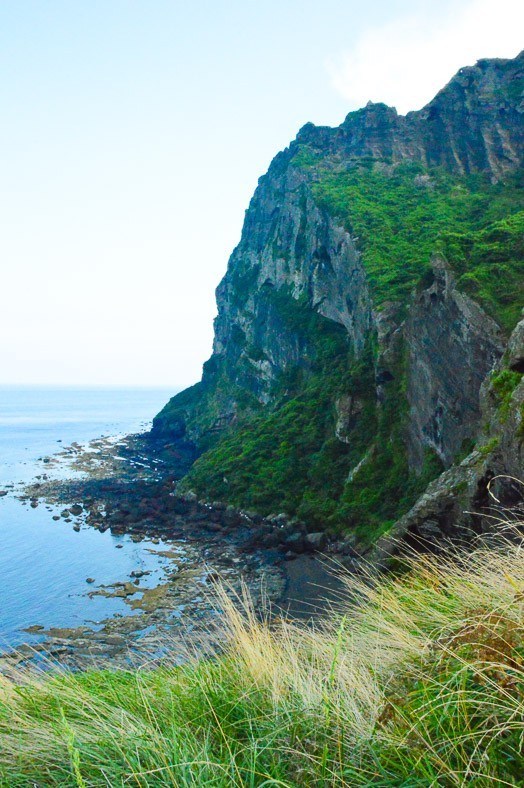 ⇒ Check out my reviews of Qatar Airways Business Class Review, Thai Airways Business Class Review, Malaysia Airlines Business Class Review, British Airways World Traveller Plus Review, Top Tip for Cheap Flights Business Class and Virgin Atlantic Premium Economy Review
To help you in planning a trip to South Korea here are some of the best articles that I have found about Great Things to do in South Korea.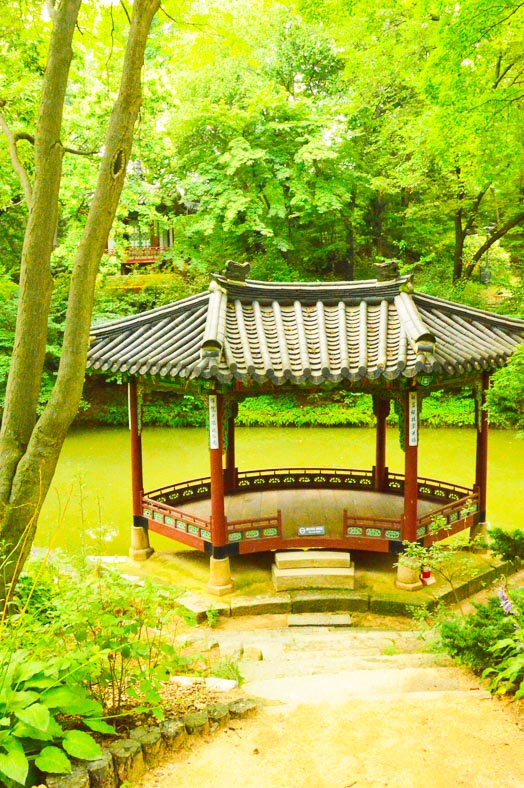 Or if you are travelling solo check out these group tour options:
⇒ Explore Holidays South Korea
⇒ Interested in Nepal? Check out my posts on the Nepal tea house, a full Everest Base Camp packing list, an Everest Base Camp trek itinerary and a day by day Everest base camp trek blog And for post-trek the fantastic boutique hotel Dwarika Hotel Kathmandu, the Dhulikhel Resort and the best places to visit in Kathmandu.
Who Paid for What in this Post
I covered all of the costs associated with my trip to Korea. This Korea Itinerary post does contain affiliate links. That means if you click through on them and end up making a purchase I will receive a small commission – at no additional cost to you. I just wanted to make sure you knew.
Like this post? Why Not Pin It?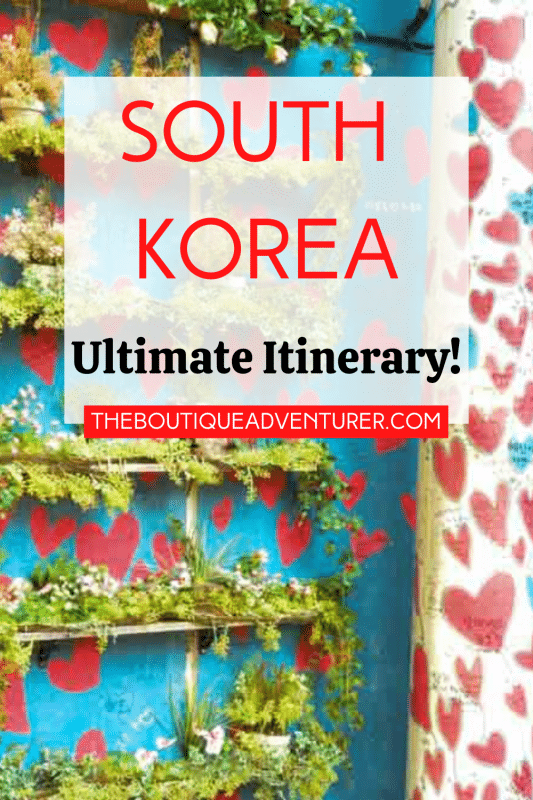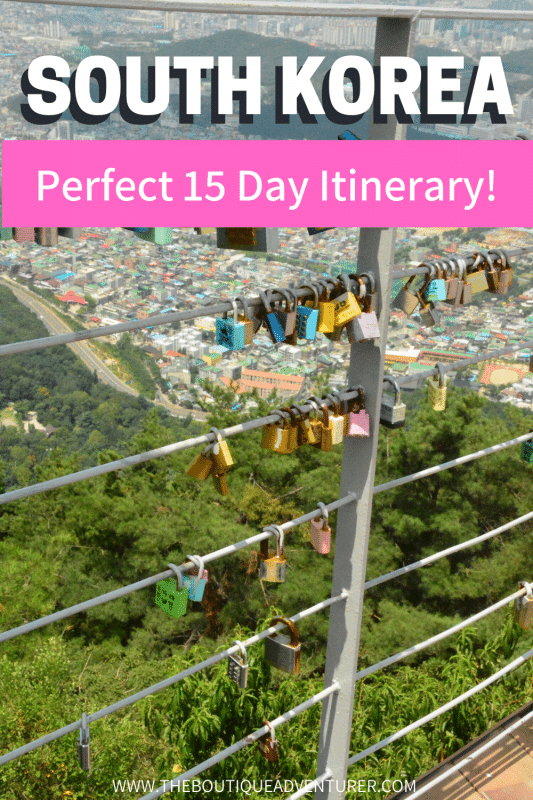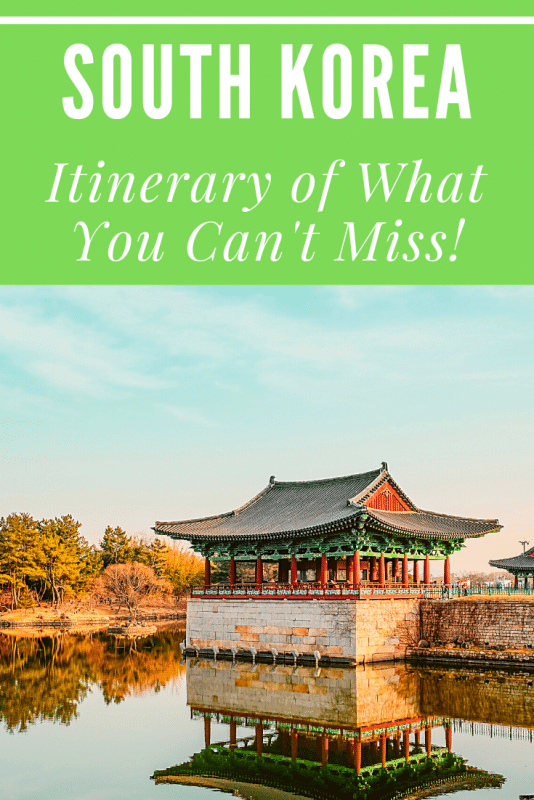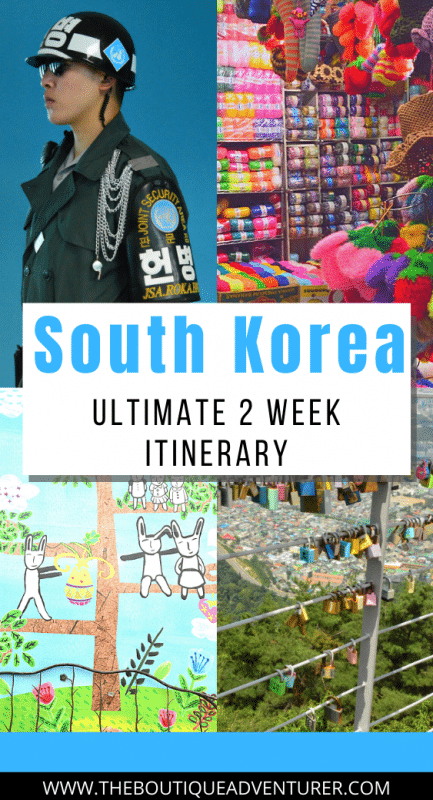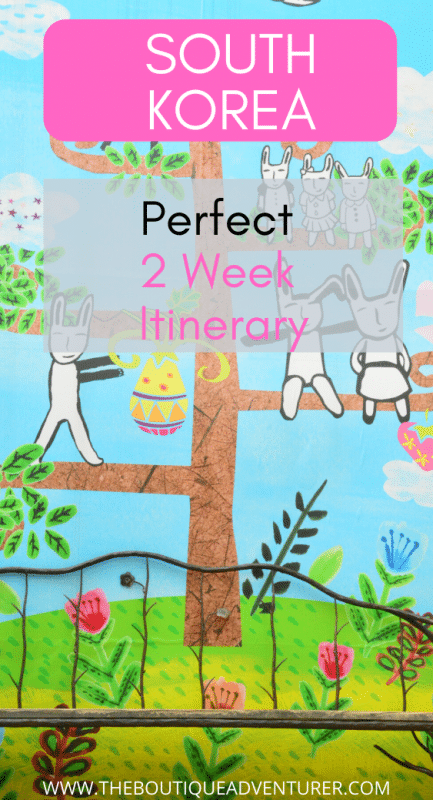 ⇒ Planning a trip to Asia? Don't miss my posts on the Best Asia Landmarks, Top China Landmarks, Hong Kong Travel Guide, Hoi An Travel Blog, Kamalaya Spa in Thailand, One Day in Singapore and Kuala Lumpur in One Day.