Gangnam, the trendy area in Seoul, is well-known and loved for many different reasons. From the countless exclusive designer stores to the viral "Gangnam Style" dance, stepping into the streets of the district is quite a surreal experience.
If your Seoul itinerary doesn't base you in Gangnam Korea, then it will most certainly take you through the area.
Once you've arrived, there's enough to keep you busy for hours (and days). But where to start with Gangnam Seoul attractions? Here are some of the best Gangnam things to do, and all the information that you need to make it happen.
Things to do in Gangnam – Where Is Gangnam?
Located in seoul, Gangnam-gu is positioned south of the tranquil Han River. It's the third-largest of the 25 districts in the city and neighbours the Seocho and Songpa Districts.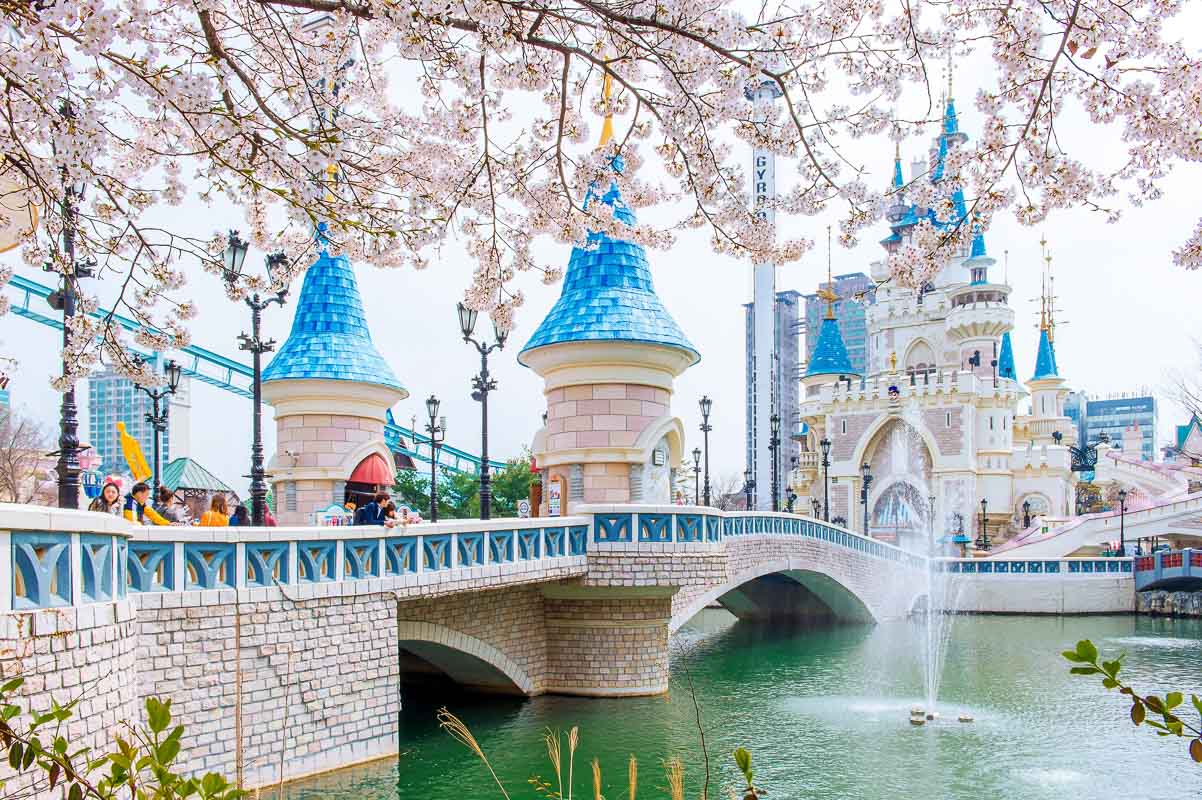 Gangnam has a reputation for being the Beverly Hills of South Korea due to its wealth. The real estate in Gangnam South Korea is three times the price of South Korea's average, and the residents are some of the wealthiest in the country.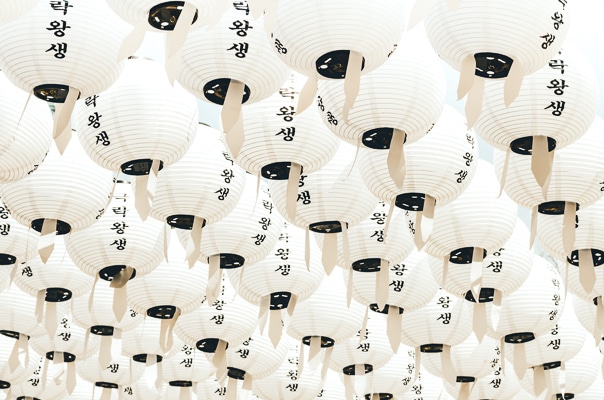 If you were looking for a time to wear your fanciest travel outfit – it's on the day that you visit Gangnam Gu Seoul.
Getting To Gangnam Station
The public transport system in Korea is reliable and efficient. Most people will arrive in Gangnam by hopping on board the subway and popping out at Gangnam Station underground.
All that you need for this is a T-money card which can be bought at most kiosks (with cash).
⇒ And definitely log in to 12Go when you're organising how you're going to get around South Korea. This super easy to use platform has all modes of transport on the one platform and allows you to compare based on time, cost, and reviews.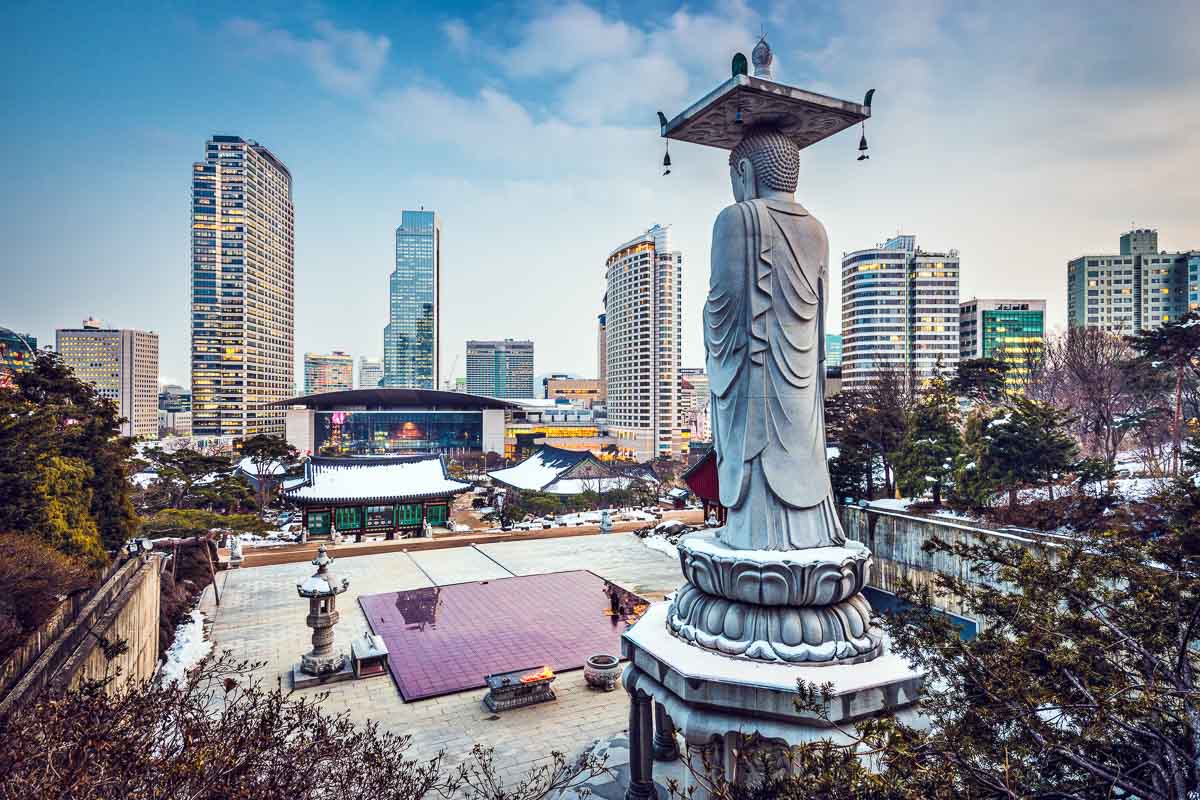 Gangnam Station is located on the Seoul Subway Line 2. Upon arrival, the area to the north of the station is filled with bars, restaurants and other entertainment venues just waiting to be explored. That is if you manage to distract yourself from the many shops located below ground in the subway station.
If you're visiting Seoul one of the best deals on offer is the Discover Seoul Pass. This pass allows free entrance to 42 Seoul Attractions, discounts on 35 Seoul Attractions and it's a transit card. There are 24/48/72 hour options available.
There are other transport options available as well, including taxi, Uber and the bus.
What To Do In Gangnam
There's no shortage of things to do in the Gangnam District, Seoul. But here's a list of my top 8 Gangnam Seoul attractions to get you started.
1. Best Gangnam Shopping Spots
The Gangnam district of Seoul is packed to the brim with well-known international brand stores, such as Nike and Zara, as well as uniquely Korean stores.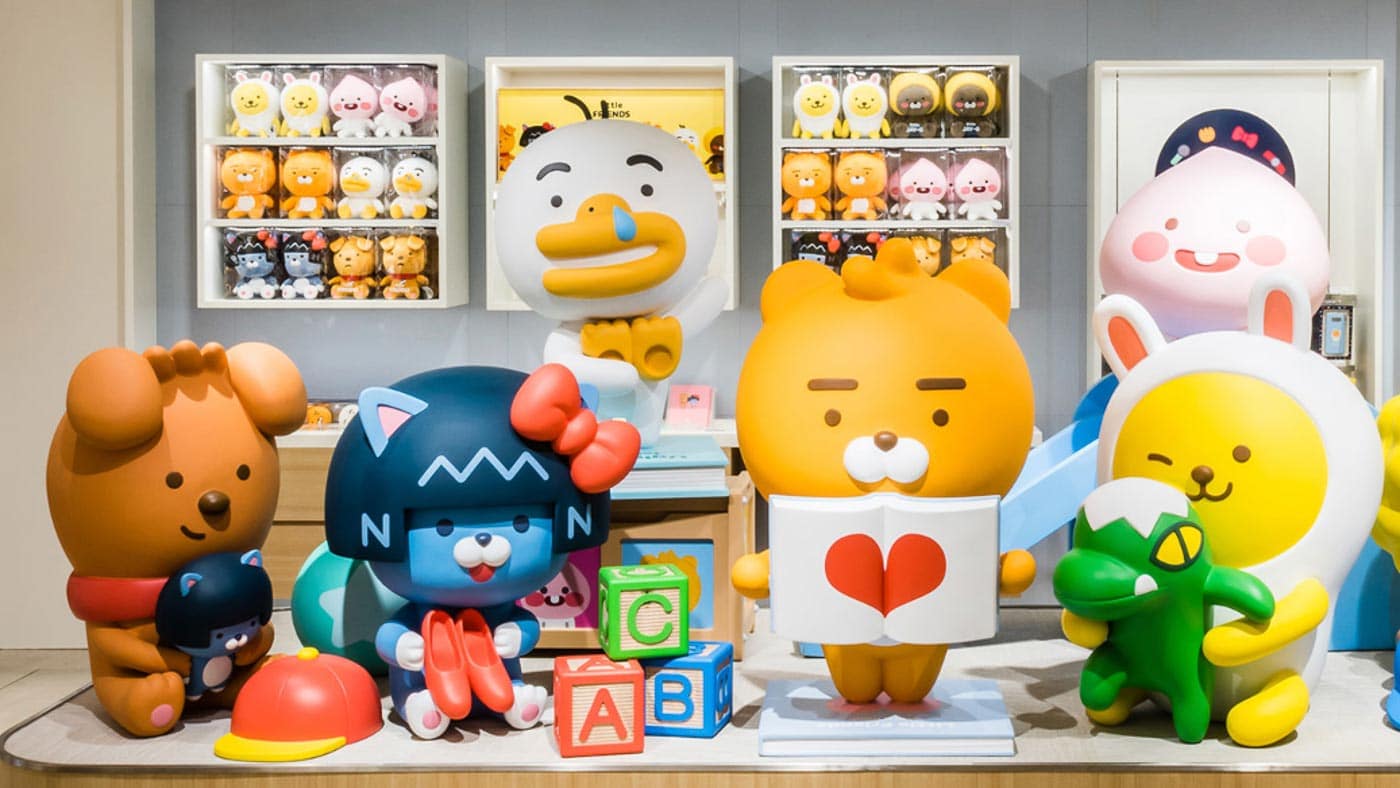 In particular, the Gangnam neighborhood is home to the KAKAO FRIENDS flagship store. The iconic Korean characters are a must-see, and you'll definitely find a souvenir (or a few) to remember your trip by.
The main street for shopping is known to be between Gangnam Station and Sinnonhyeon Station.
Opening hours: Most stores are open from 10:30 to 22:30
Best suited: Shopaholics or anyone interested in exploring uniquely Korean brands
Things to note: Gangnam is considered the wealthiest (most expensive) district in Seoul, so you may want to bookmark your purchases for some stores that can be found elsewhere
⇒ Don't miss my posts covering Seoul Day Trips, the best things to do in Incheon and my Seoul Itinerary 5 Days.
2. Walk The Streets Of Gangnam District
You can learn a lot about a culture just by walking through the streets. Gangnam is a fascinating district that beautifully blends modern technology with ancient history. A walking tour through Gangnam will give you insight into the home of K-Pop.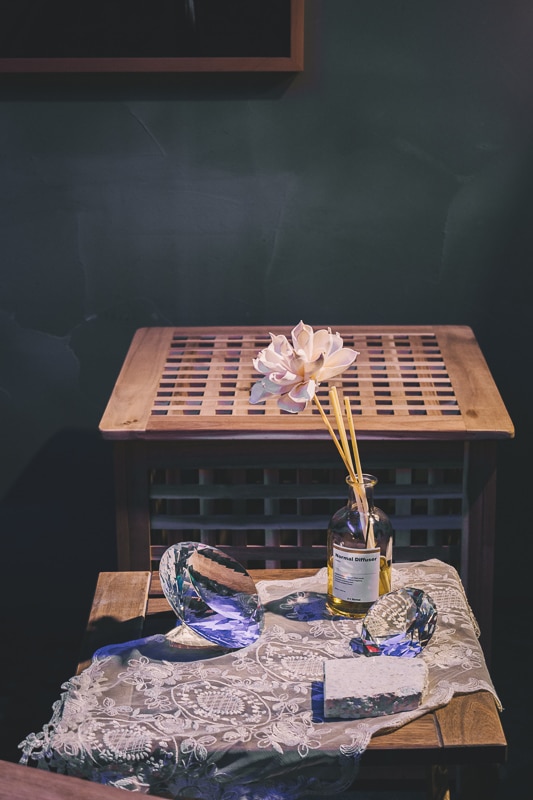 Walking through the Gangnam streets gives you an opportunity to visit well-known landmarks, tick off popular attractions, and enjoy the buzz of everyday life.
Opening hours: The streets are open 24/7, but your guide will advise on the best time depending on what you want to achieve.
Best suited: Travellers who want knowledgeable insight on the main landmarks and attractions on their Gangnam visit.
Things to note: Just as with any other walking tour, comfortable walking shoes are essential to have an enjoyable experience, so choose your shoes wisely.
⇒ Keen to explore more of Korea? Don't miss my Korea Itinerary, where to stay in Busan, the best 12 things to do in Daegu and the best things to do in Jeju.
3. "Gangnam Style" Dance
Korean Pop has taken the world by storm since Psy's "Gangnam Style" hit the charts. The song has not only put the music genre and cultural phenomena on the map but the district of Gangnam as well.
Dancing to the movements of the famous song at the designated spot outside the station is a must-do.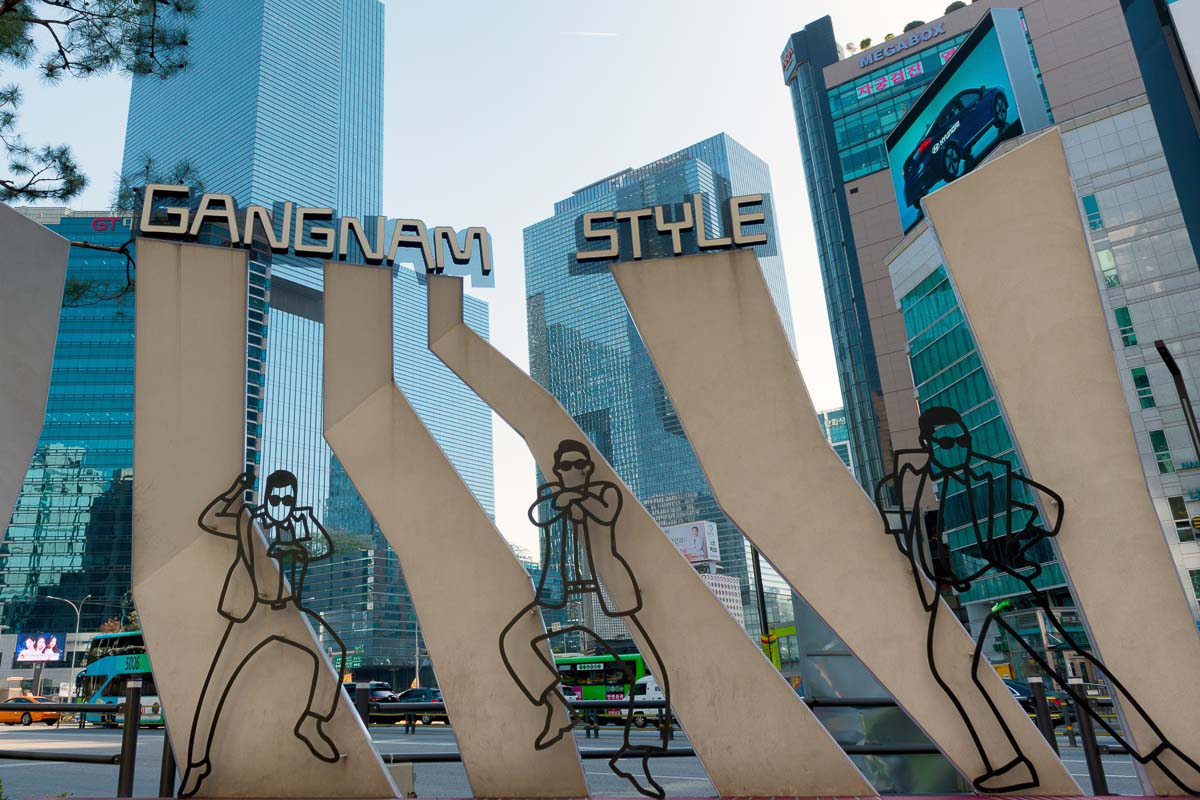 If the thought tickles your fancy, then you can go one step further and book a K-Pop dance class. Gangnam is also home to K-Pop Road (Garosu-Gil) where you stand a good chance of bumping into a K-Pop star.
Opening hours: The streets are open 24/7
Best suited: Lovers of pop culture who have an interest in local Korean music
Things to note: Have your camera fully charged – you never know when you'll bump into a K-Pop star
⇒ One of the loveliest places to go in Asia is Bali. Check out my posts on the best 10 Days Itinerary Bali, Where to Stay in Bali, where to stay in Ubud and the best boutique hotels in Ubud, Bali Retreats for Singles, Bali Boutique Hotels, where to stay in Canggu and the best boutique hotels Seminyak has on offer.
4. Lotte World
Lotte World is a great experience and offers a full day of fun on its own. The large recreation complex includes an aquarium, an adventure world and water park. Visiting Lotte World is also one of the best things to do in Jeju Island if you are heading south.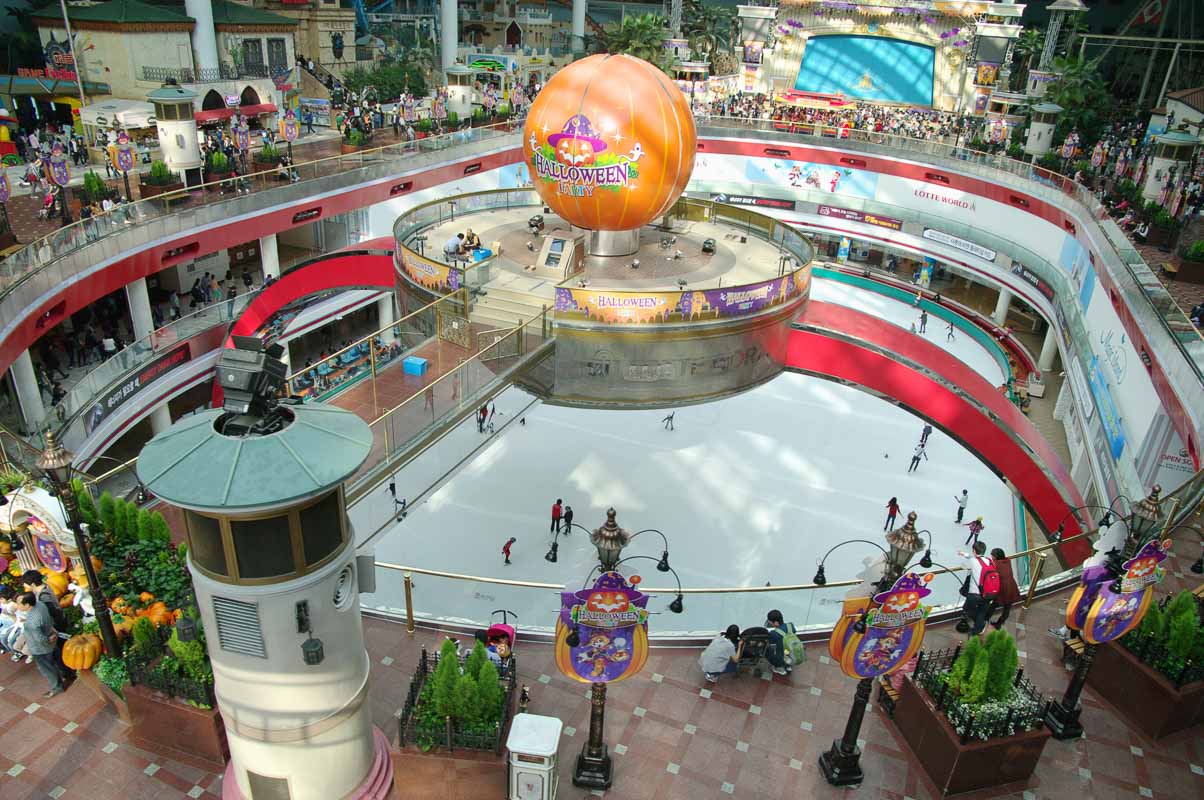 Loved as the world's largest indoor theme park, there is also "Magic Island" outdoors, shopping malls, Korean folk museum, sports facilities… and the list goes on.
Opening hours: 9:30 – 23:00 (Friday – Saturday) 9:30 – 22:00 (Monday – Thursday)
Best suited: Families looking for a fun day out with the kids
Things to note: If you book a theme park and aquarium combo pass, they need to be used on the same day
⇒ Interested in Nepal? Check out my posts on the Nepal tea house, a full Everest Base Camp packing list, an Everest Base Camp trek itinerary and a day by day Everest base camp trek blog And for post-trek the fantastic boutique hotel Dwarika Hotel Kathmandu, the Dhulikhel Resort and the best places to visit in Kathmandu.
5. Bongeunsa Temple
Bongeunsa Temple is a Buddist temple that is available to non-practising visitors. Originally founded in 794, the temple's history expands over more than 1,000 years and offers a tranquil and surreal experience.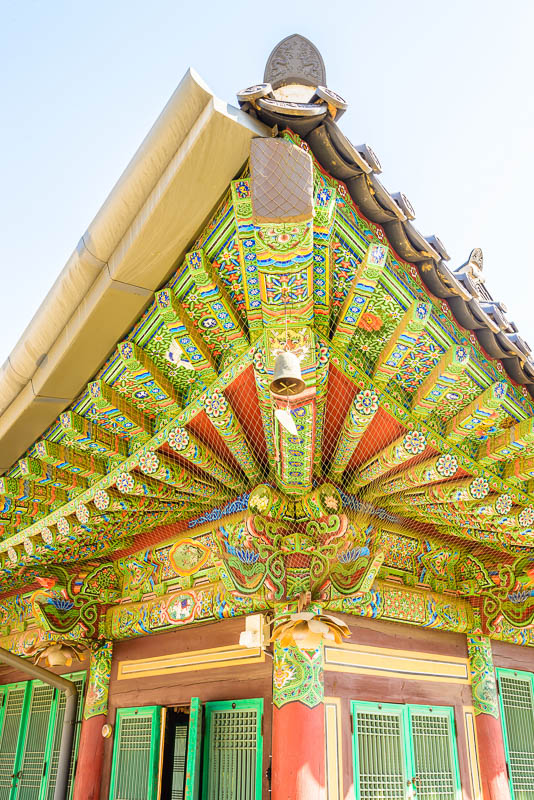 Since its refurbishment and the development of the city around it, Bongeunsa Temple has come to offer a unique experience where traditional Korea meets modern Seoul.
Opening hours: 5:00 – 23:55
Best suited: Travellers with an interest in ancient Korean culture
Things to note: There is a procession ceremony that happens twice a day at 4:10 and 18:40 which is a special experience to witness
6. Starfield COEX Mall
Whether or not you enjoy shopping at the mall, a trip to COEX is a must. The underground shopping centre is best known for being the largest underground shopping mall and boasting an impressive wall of books sitting alongside the escalators.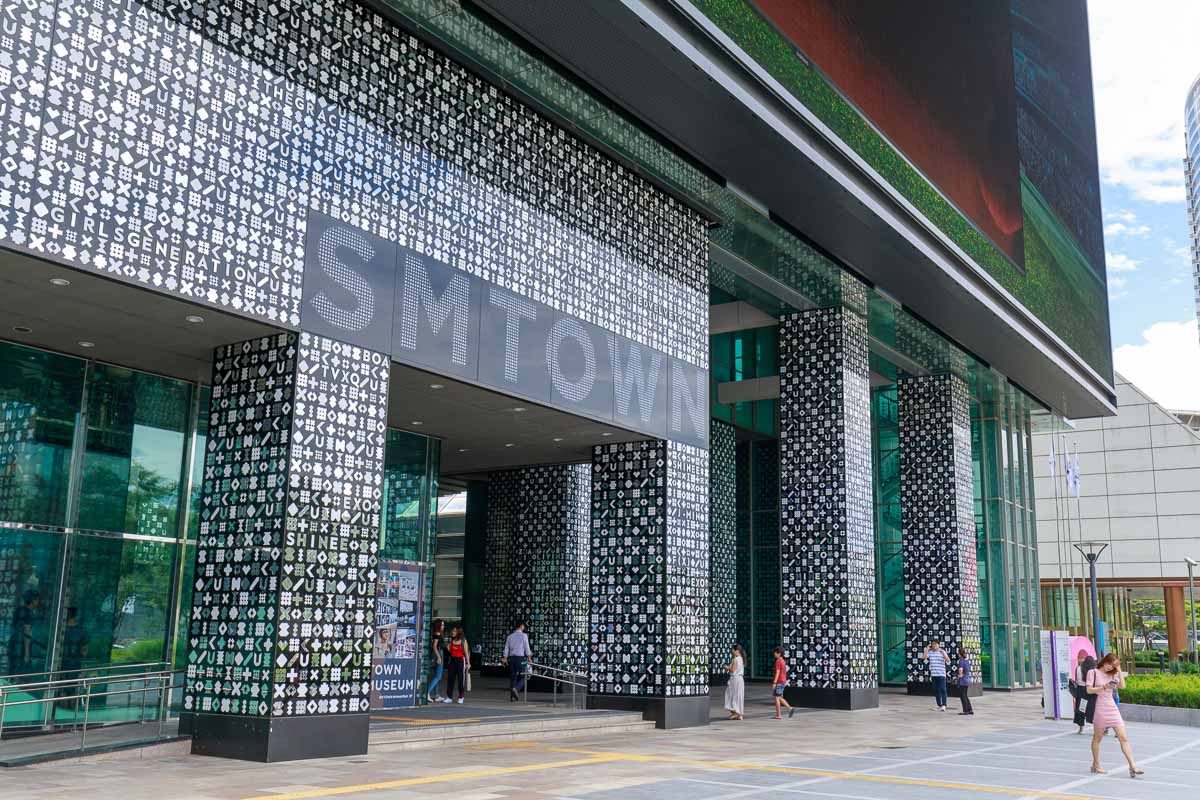 ⇒ Here are some of the best places in the world to watch the sunrise and fall: 10 Places to watch the Sunset in California, 7 Best Places To Watch Sedona Sunsets, 18 Spectacular Spots for the Best Sunsets in Seattle, 5 Stunning Santorini Sunsets, 8 Sunsets in Ibiza, 19 Spots to watch San Diego Sunsets, 11 Places to see the Venice Sunset, 17 Key West Sunsets Spots for Great Views, 15 Best Places to see San Francisco Sunsets, 6 Spots to Watch Sunrise in Paris, 21 Spots to see the Sunset Ottawa Style, 9 Best Places to see Maui Sunsets, 11 Places to see Sunset Edinburgh style, 16 Places to see the Best Sunsets in the World, 18 Best Places to watch the Sunset in Melbourne, 11 Best Places to watch the Sunset in Tucson, 11 Best Spots to watch the Sunset in Glasgow, 15 Places to see Sunsets in London and 9 Spots to watch the Sunrise in London.
The mall also includes a concert hall, a wide choice of options in the food court, a full aquarium and even a kimchi museum. You could spend a good couple of hours browsing the wide variety of stores, or you can pop in, snap your picture at the wall of books and leave.
Opening hours: 10:30 – 22:00
Best suited: Travellers who enjoy shopping and getting that perfect Instagram shot
Things to note: COEX Mall is a stone's throw from Bongeunsa Temple, so you can kill two birds with one stone
⇒ Beautiful Japan is one of my favorite countries to visit. Check out my posts on One Day in Tokyo, 2 Day Itinerary Kyoto, 10 Day Japan Itinerary, What is Japan Famous For? 31 Japanese Claims to Fame, 9 Beautiful Japan Famous Landmarks, the best things to do in Kanazawa and what to expect on the Nakasendo Trail.
7. Samneung Park
Samneung Park is a wonderfully peaceful location that is weighted in history. The UNESCO World Heritage site is a popular attraction for visitors interested in ancient Korean culture.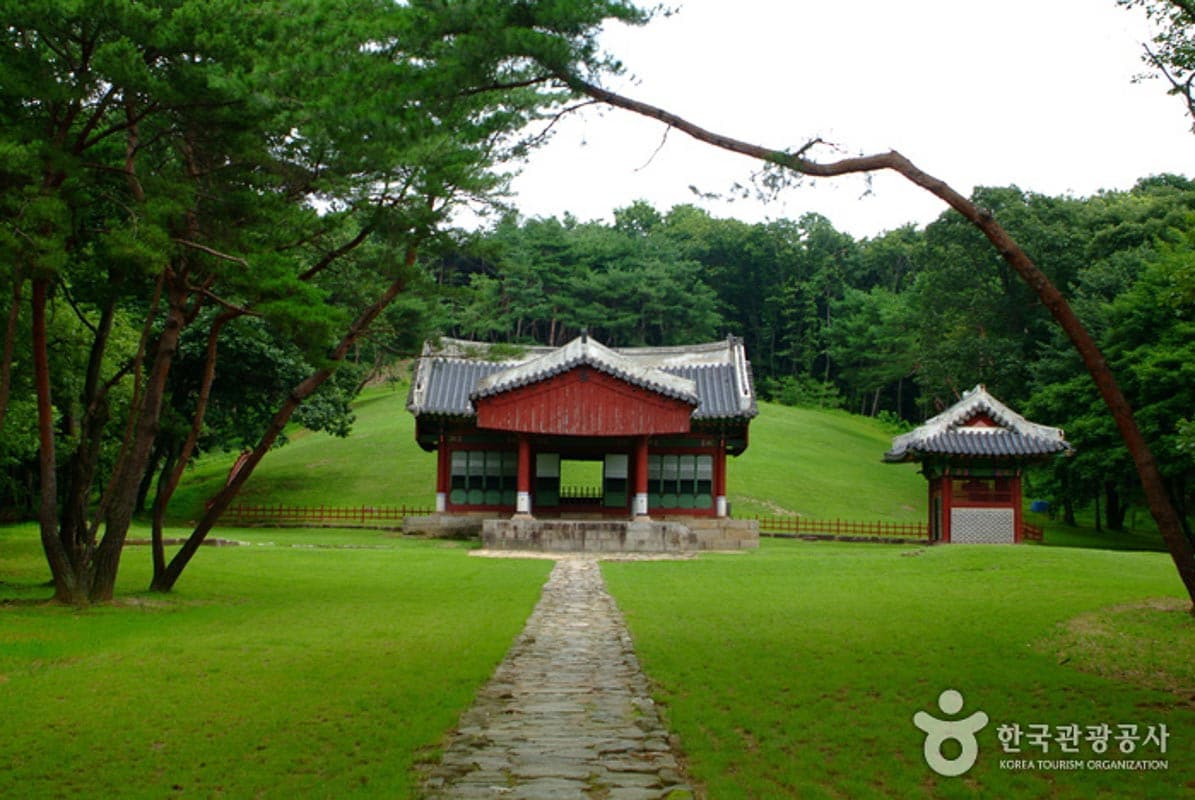 The park is home to the tombs of two ancient Korean kings and much can be learned from a visit. It doesn't hurt that the surrounding forest offers a relaxing getaway from the hustle and bustle of the surrounding city.
Opening hours: 6:00 – 21:00 (Tuesday – Sunday)
Best suited: As an escape from the busyness of the city, and to learn about the history of the area
Things to note: The map given at the entrance of the park is slightly misleading and the tombs are further apart than initially expected
8. Korean BBQ And Nightlife
Korean BBQ is undoubtedly one of the best experiences to enjoy in Seoul, and Gangnam has a wide variety of fantastic spots to try. A couple of recommended spots include Yang GOOD and Gombawui.
Once you've filled your belly on a variety of tasty dishes and soju (go easy on the soju), then you can explore the rest of Gangnam's nightlife. The streets come alive at night, particularly in summer when the air is warm.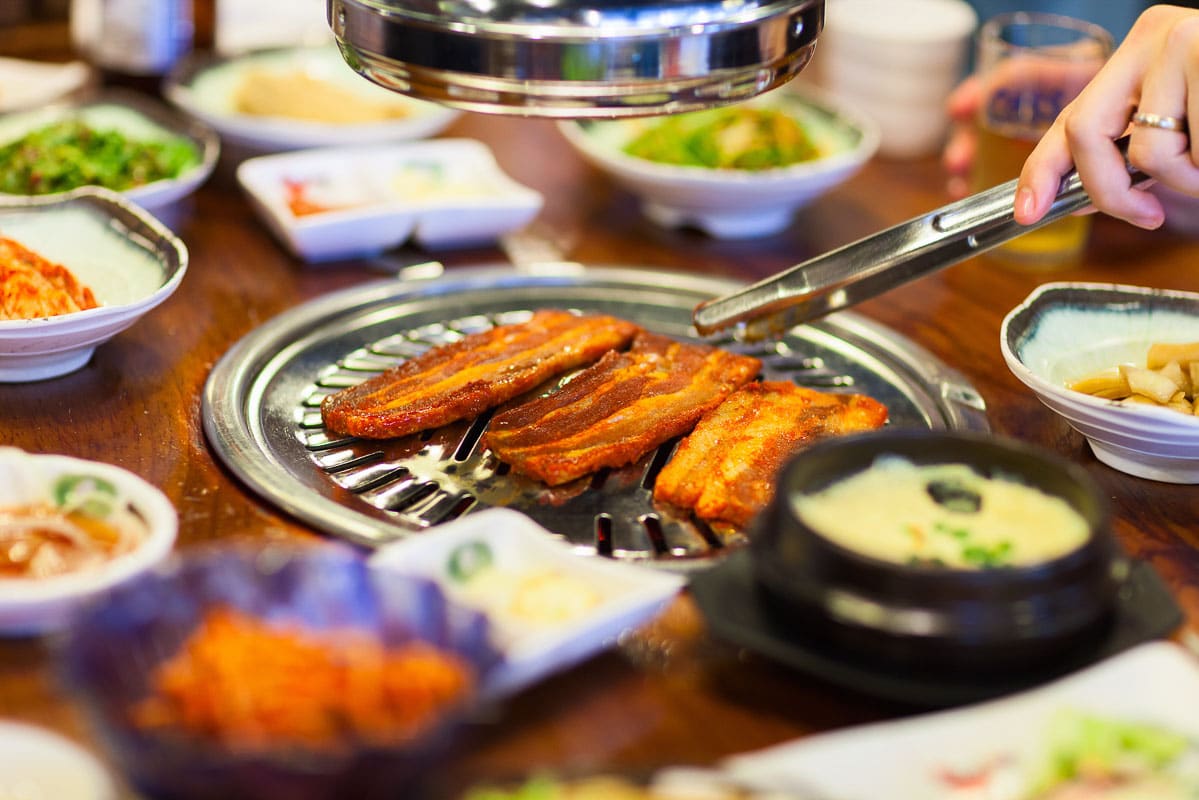 There are several bars and restaurants in the area to enjoy a nightcap. And if you're feeling particularly festive, you can even visit one of the nightclubs. If you don't want to venture too far, then you can find a wealth of entertainment on the roads surrounding the station, including a VR Station, multiple stores, and lively street life.
Opening hours: Different restaurants will close at varying times, it's best to check ahead
Best suited: Night owls looking for a memorable experience
Things to note: Ordering off of a Korean menu without an English translation can be quite an adventure, but practice caution if you're a vegetarian
Where to Stay in Gangnam
Gangnam is a great place to stay in Seoul. There is lots going on and there are several boutique hotel options.
Hotel Soulhada looks like it should cost considerably more than it does with its stylish neutral tones and luxe threads. And they even have a small rooftop terrace.
⇒ Read more reviews on TripAdvisor ⇒ Book Now
Hotel Newv is a funky and modern Gangnam boutique hotel. And they have both wellness and fitness centres which run yoga classes.
⇒ Read more reviews on TripAdvisor ⇒ Book Now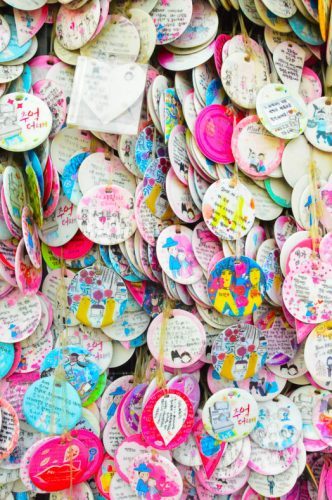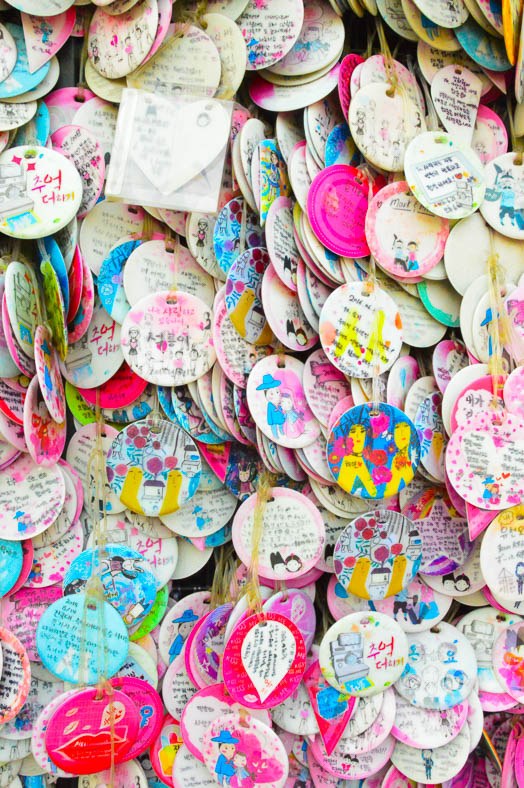 Gangnam Art Nouveau City is super close to Gangnam station and is very well, art nouveau. Its rooms are quite large and very plush. Don't miss the rooftop garden and its great views over Seoul.
⇒ Read more reviews on TripAdvisor ⇒ Book Now
If you're looking for a safe and more western feeling option check out the Park Hyatt Gangham. They are some stunning views from their floor to ceiling windows and they have a gorgeous infinity pool.
⇒ Read more reviews on TripAdvisor ⇒ Book Now
How to Get to Seoul
Seoul is the capital of Korea and Incheon International Airport has many options for international flights both in and out of the country. Seoul also has a second international airport Gimpo which is smaller than Incheon Airport Korea and mostly offers flights to and from japan, China and Taiwan as well as domestic flights.
[separator type="thick"]
⇒ Check out my reviews of Qatar Airways business class Review, Thai Airways Business Class Review, Malaysia Airlines Business Class Review, British Airways World Traveller Plus Review and Virgin Atlantic Premium Economy Review.
[separator type="thick"]
Incheon Airport is 49km from Seoul. Traffic in Seoul can be bad so depending on the time of day a taxi can be an expensive lengthy journey (expect it to take at least one hour).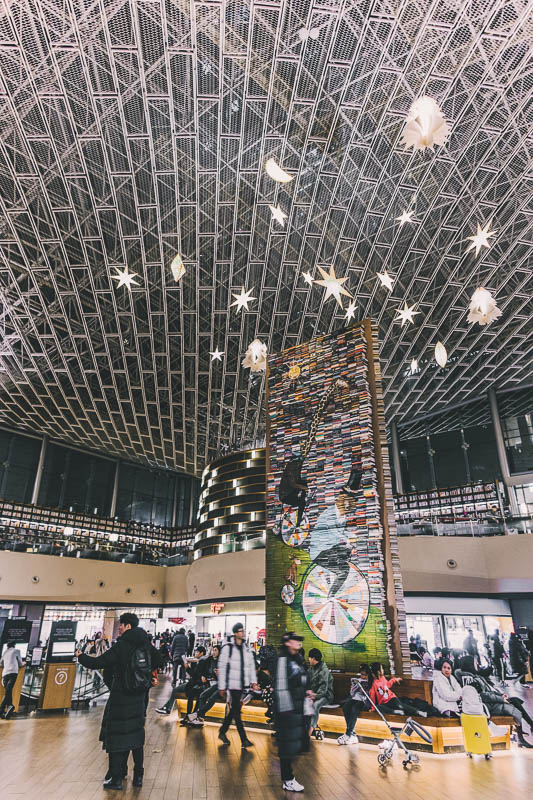 The other options for getting from the airport to Seoul are the Limousine City Bus which takes 70 minutes or the Express Train (45 mins) or All Stop Train (60 mins). Personally I took the Express train from Incheon Airport to Seoul and this was an excellent option.
Gimpo Airport is only 16kms from Seoul and a taxi will generally take about 25 minutes. The All Stop Train also goes to Gimpo Airport from Seoul Station and only takes 22 minutes. The final option is to take a bus to Gimpo Airport Seoul which takes about 45 minutes.
Knowing even a small amount of the local language can add a whole new level of enjoyment to any trip. Why not learn some basic Korean before you leave home?
Do you need a Visa for your Korea Trip?
It can be a real pain trying to figure out if you need a visa for a country and then all the hassle of figuring out how to apply, how long you can go without your passport, when the embassy is open etc.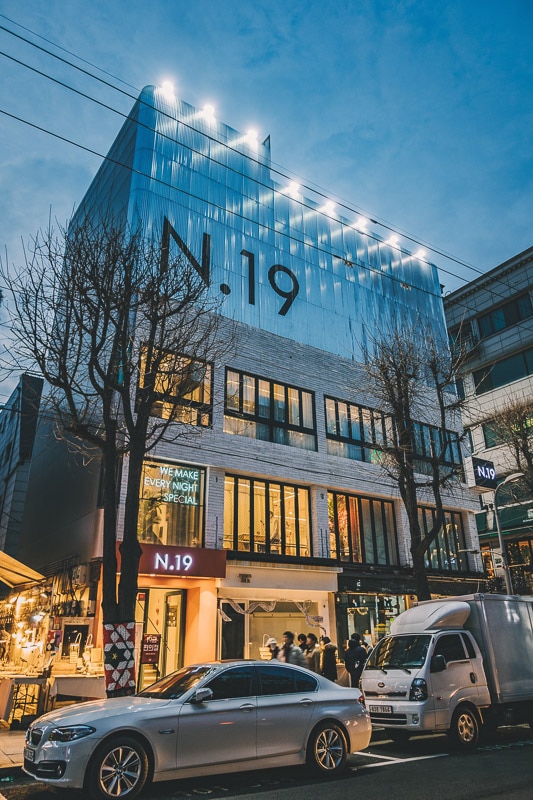 iVisa has completely revolutionised this process and put it all online and make it super simple and paper and hassle-free! Using iVisa is one of my top travel tips!
NB: Citizens of the United States, Great Britain, Australia and Canada do not need a Visa for Korea if they are staying less than 90 days. Do double check that this still holds when you book your airfares.
⇒ Check if you need a Visa for Korea
Getting around Seoul
Seoul is one of the biggest cities in the world and can be quite intimidating. The Seoul subway station system is great but it is not the easiest to understand as I have never seen so many stops on an underground! And the Seoul subway stations are huge!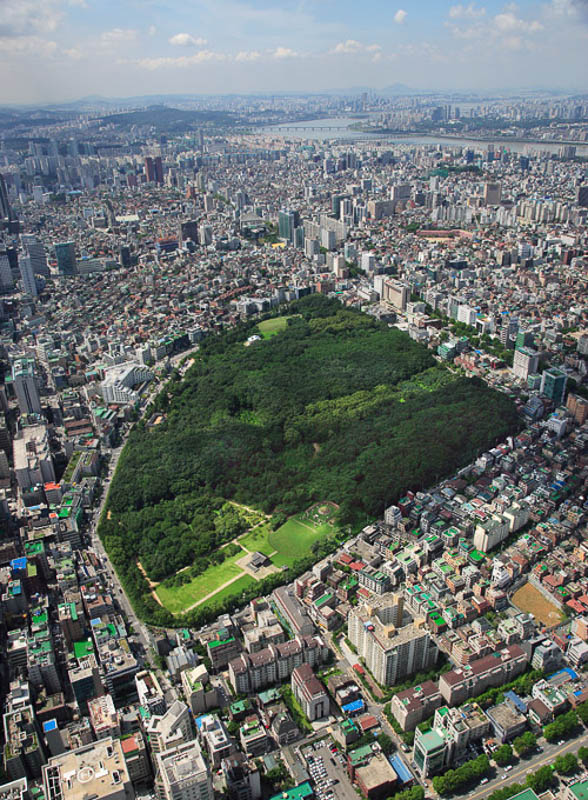 It is critical to check which is the best station exit for you to use for where you are going or you could get very confused. And very sore feet! But the subway is one of the best ways to discover Seoul.
There are 2 excellent options for tourists wishing to get around Seoul via subway. The first is to purchase an MPass card. This card is exclusively for tourists and offers 20 rides a day for whichever pass duration you choose (passes cover 1, 2, 3, 5 or 7 days).
The second option is the Discover Seoul Pass. This card offers transport coverage for 24, 48 or 72 hours. It also includes free admission to many major tourist sites as well as discounts.
Both of these Seoul transport cards can be purchased at subway stations or convenience stores.
Of course, it is possible to take taxis around Seoul. However, if you are planning to do this do make sure you have the name of your destination in Korean and/or an image if possible. Or even better have your hotel or a Korean person who speaks English let your driver know where you would like to go.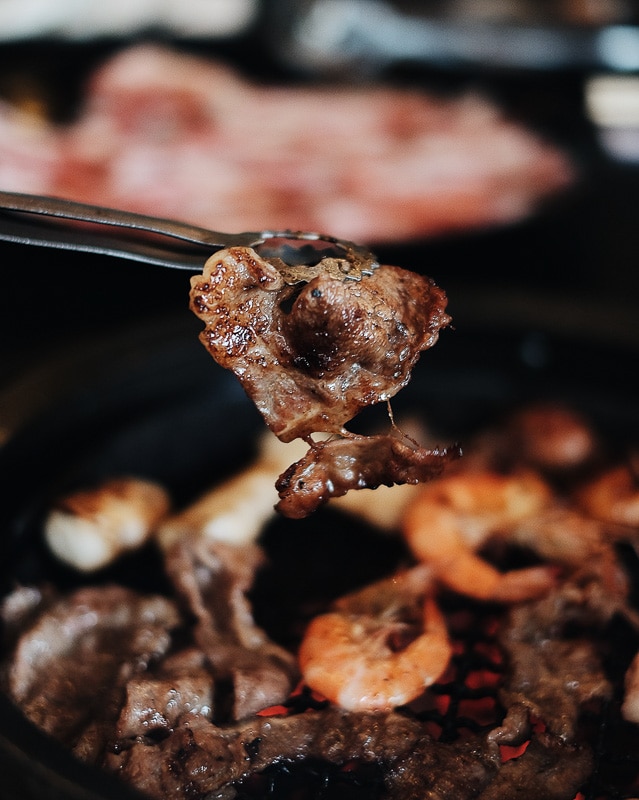 Do note some taxi drivers in Korea don't read the Korean language and this can make communication in taxis very tricky.
The most economic way to travel South Korea by train is the Korea Rail Pass. This pass is only available to foreign travellers. The KR pass covers 600 stations and 80 different high speed routes with unlimited rides. It is available in 3 or 5 consecutive days or flexible 2 and 4 days.
When to Visit Seoul
Seoul summers are long, hot and muggy and Seoul in winter is dry and freezing. Annoyingly summers tend to be cloudy and winters clear so it can be frustrating for photographers!
The ideal times to visit Seoul for comfortable weather are late May to early July and from late August to early October.
Time To Discover Gangnam, Seoul
As a city, Seoul has so many wonderful experiences to enjoy. Gangnam is the cherry on the top of an already-decadent cultural encounter. This list of what to see in Gangnam is just the tip of the iceberg but there's so much more to discover in Korea such as wonderful Daegu and lovely Jeju Island.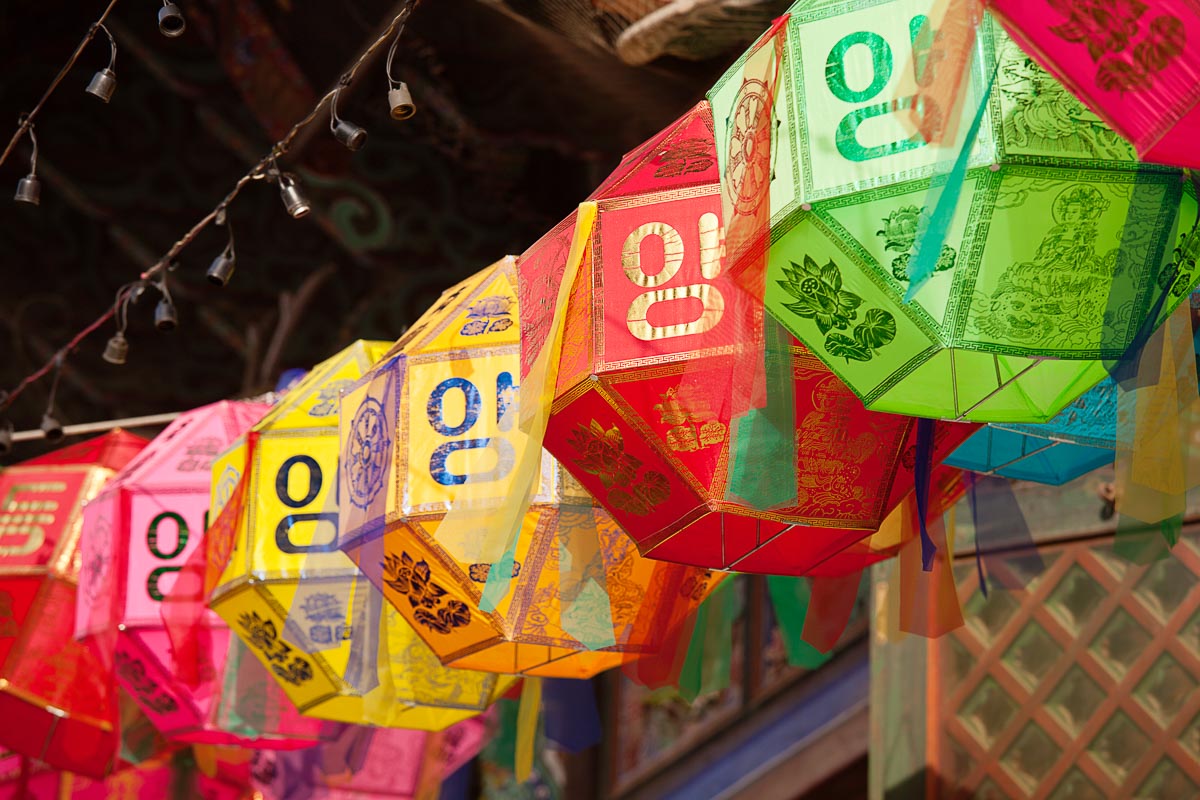 If you enjoy what Seoul has to offer, there's a lot more to discover in the nearby surroundings. Find out more about possible Seoul day trips, and how to make the most of them.
Who Paid for What in this Post
I covered all of the costs associated with writing this post. However, this post does contain affiliate links. That means if you click through on some of the links in this post and end up making a purchase I will receive a small commission. It won't change the price that you pay for the item.
Like this Post? Why Not Pin It?