Busan is an exciting, energetic city. Throughout South Korea there is an aliveness to the days and nights, and no more so than in this city on the water.
Busan has rather distinctly separate areas, and they all cater to different wants and needs. When it comes to where to stay in Busan South Korea there is no one perfect option.
Whether you're after the best food in South Korea, looking for long lazy beach days, or up for some incredible shopping, there'll be a suburb and a hotel in Busan Korea for you.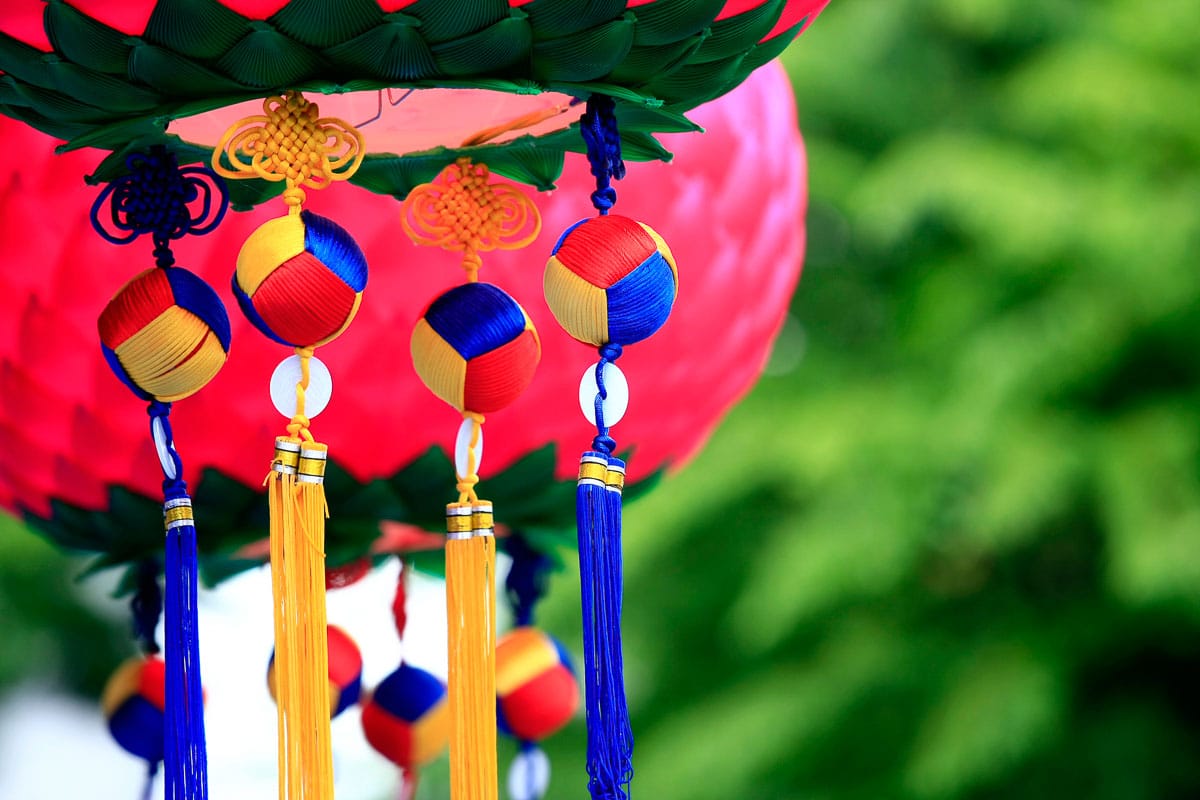 To make your vacation planning as easy and stress-free as possible, I've compiled information so you can choose which are to stay in Busan and the accommodation in Busan options.
Keep reading to figure out the best place to stay in Busan Korea for your needs.
⇒ Check out my posts on the best Seoul Day Trips, 8 fantastic Things to do in Incheon, 13 things to do in Myeongdong, my Seoul Itinerary 5 Days, 7 Fantastic Seoul Boutique Hotels and the best things to do in Gangnam.
Where to Stay in Busan: Top Neighborhoods and Hotels
1. Haeundae – Best Place to Stay in Busan for the Beach
South Korea's beaches are lively and fun, and not given nearly as much credit as they're due. These Korean beaches may not be the tropical palm tree-lined shores of other Asian countries, but they still attract many beach lovers.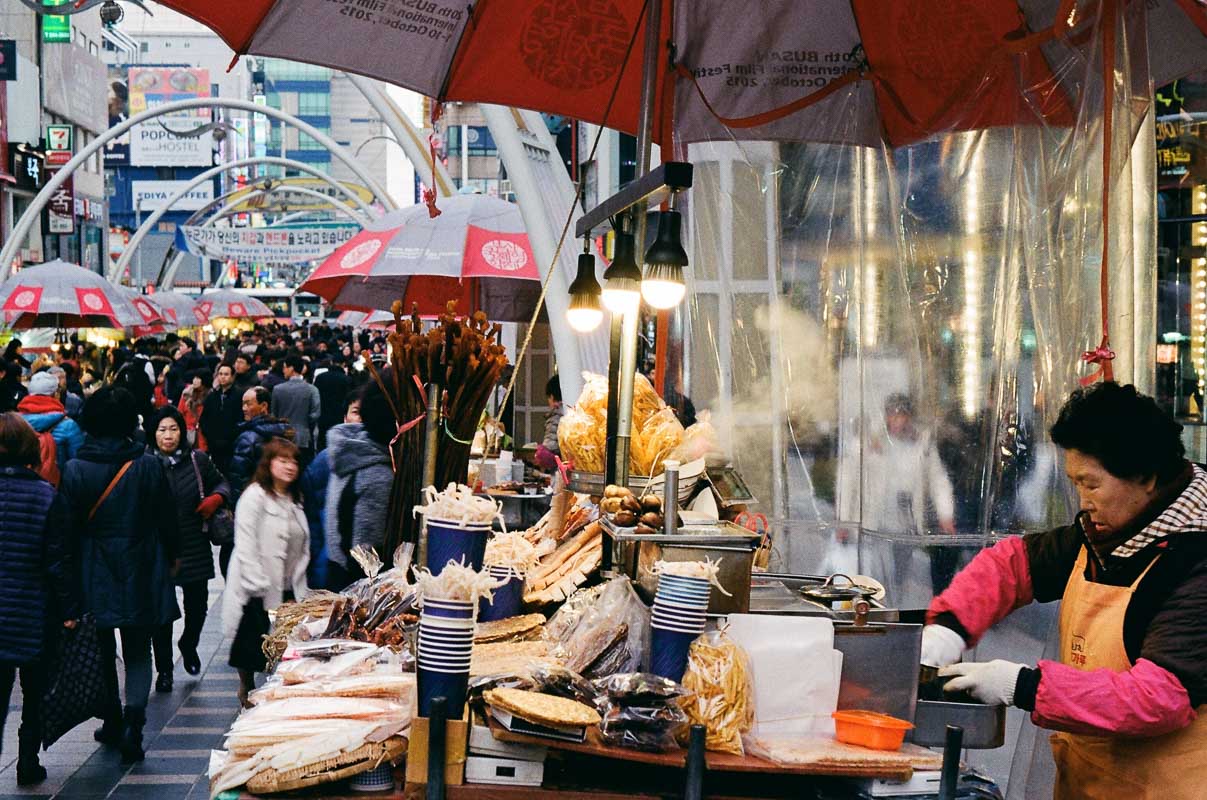 Maybe this is for the classic reasons of sun and sand. Or because the Busan beaches are great social spot where you can sip on a beer and catch up on your people-watching.
A very popular spring and summer activity in Haeundae Busan is to take a couple of drinks to the beach and watch the sunset. Then, as the night darkens, you can see how the city of Busan lights up. It's almost as bright as in the day, which you'll also see if you do some sightseeing in Seoul.
Also in Haeundae, you'll notice huge skyscrapers right off the beach. It's quite a sight, looking out over the calm waters of the ocean, and then turning around to look straight into the city. South Korea has the skyscraper skyline down to an art .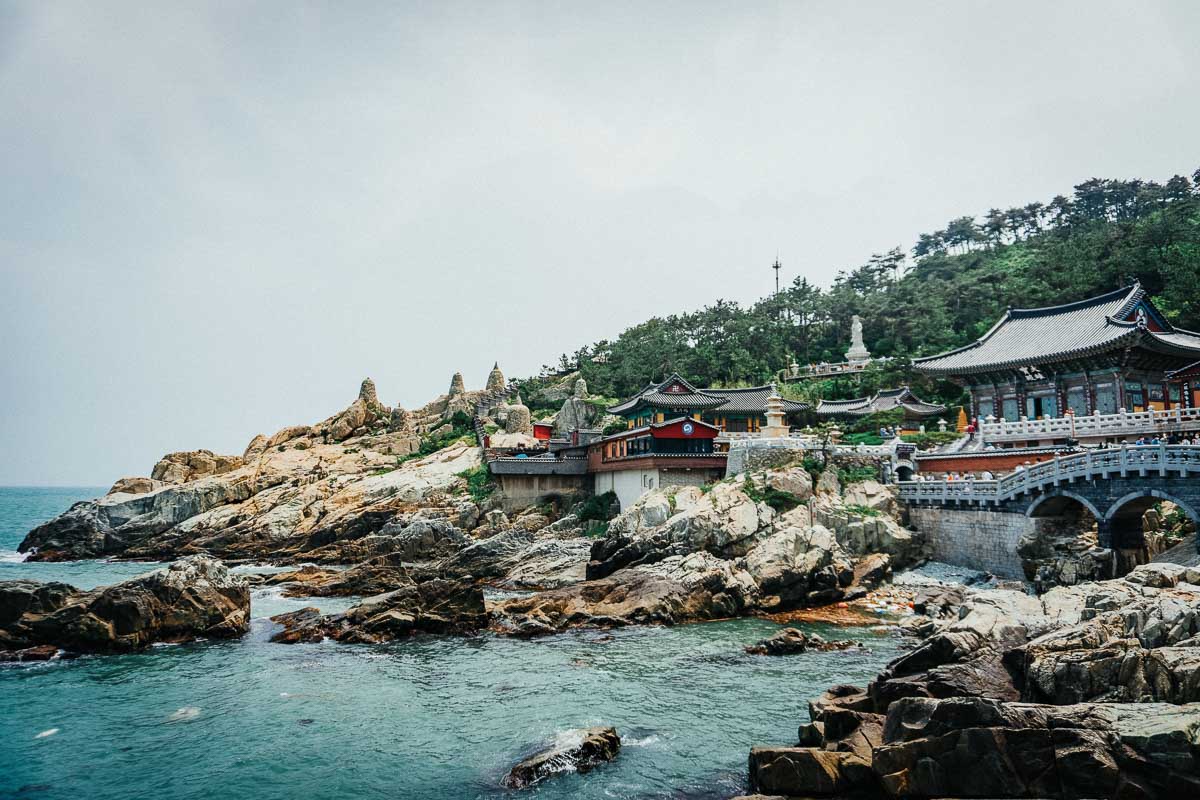 There are tons of amazing bars on the beach, both casual and upscale, where you can head to for a delicious cocktail. So if any or all of this appeals to you, here are the best hotels in Haeundae!
⇒ Beautiful Japan is one of my favorite countries to visit. Check out my posts on One Day in Tokyo, 2 Day Itinerary Kyoto, 10 Day Japan Itinerary, What is Japan Famous For? 31 Japanese Claims to Fame, 9 Beautiful Japan Famous Landmarks, the best things to do in Kanazawa and what to expect on the Nakasendo Trail.
Best Louis Hamilton Hotel
This elegant hotel is just 500m from Haeundae beach, so you'll have no need for public transportation here (it can be a little stressful figuring out how to take the buses and trains, but very doable).
The Louis Hamilton Hotel Busan has flat-screen TVs in all of their rooms, air conditioning, and tons of toiletries. It all makes for a very easy, comfortable stay in this Busan South Korea hotel.
⇒ Read reviews on TripAdvisor ⇒ Book Now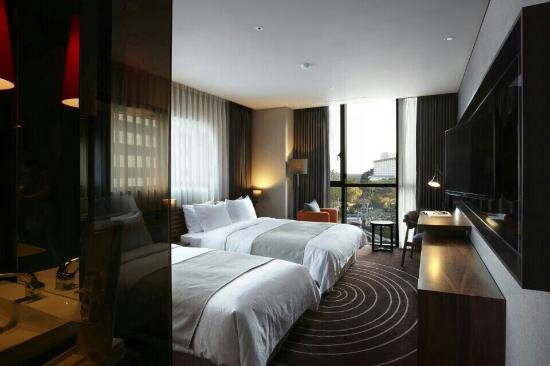 Hotel Laon
If you're looking for gorgeous views of the waves, Hotel Laon is the place to stay. This Busan hotel is only 5km away from Haeundae beach.
With a jacuzzi bathtub, great amenities and spacious rooms, Hotel Laon Busan is a relaxing place to come back to after a day of adventures. You can snuggle into bed and still have a great view.
⇒ Read reviews on TripAdvisor ⇒ Book Now
⇒ And definitely log in to 12Go when you're organising how you're going to get around South Korea. This super easy to use platform has all modes of transport on the one platform and allows you to compare based on time, cost, and reviews.
Paradise Hotel Busan
This luxurious hotel really lives up to its name. There's an outdoor spa and pool for you to spend a lazy afternoon at, and a casino if you want to turn it into an exciting night.
Paradise Hotel is right on the beach, so you can step out for a cocktail at one of the beach bars, and then head back and watch cable TV. Or stay out and party the night away. The hotel also a fitness centre, to help you start the next morning on a high note.
⇒ Read reviews on TripAdvisor ⇒ Book Now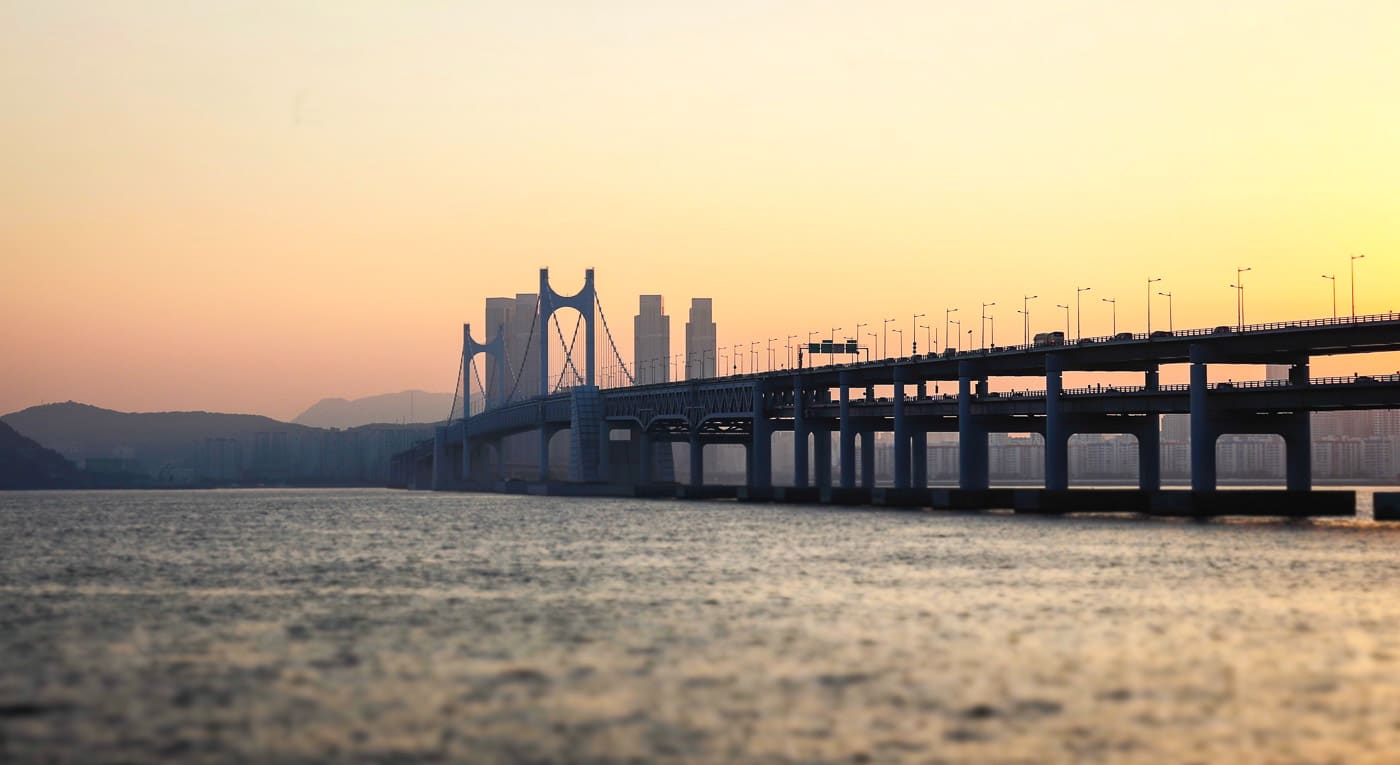 Mipo Oceanside Hotel
A short one-minute walk from Haeundae beach, you couldn't ask for a better location than Mipo Oceanside Hotel. When you book, request a room with an ocean view.
You can sit at your dining table at the Mipo Oceanside Hotel Busan and watch the sunset over the fascinating cityscape.
If you're happy to splash out a bit on the best accommodation option, or if you're travelling in a group, opt for the family suite at this Haeundae hotel.
It's huge and gorgeous, and has everything you need for a perfect vacation, including towels and toiletries. You can keep your luggage light, which is ideal if you plan to do lots of shopping.
⇒ One of the loveliest places to go in Asia is Bali. Check out my posts on the best 10 Days Itinerary Bali, Where to Stay in Bali, where to stay in Ubud and the best boutique hotels in Ubud, Bali Retreats for Singles, Bali Boutique Hotels, where to stay in Canggu and the best boutique hotels Seminyak has on offer.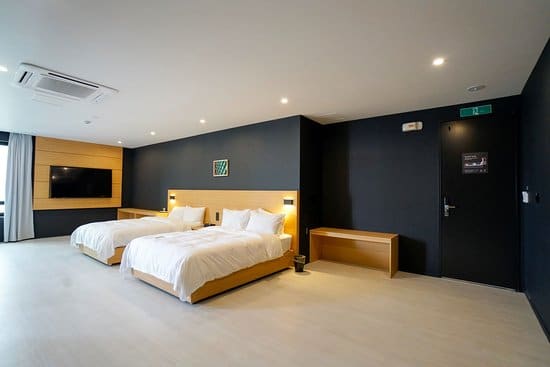 You can also choose a Western or Korean style room here. So if you're looking for a more authentic Korean experience, give it a try. Just keep in mind that that means you will be sleeping on a mattress on the floor!
⇒ Read reviews on TripAdvisor ⇒ Book Now
2. Seomyeon – Best Area to Stay in Busan to Experience Everything
If you've travelled to Busan to squeeze the most out of your trip, or are perhaps on an extended Seoul day trip, Seomyeon is the place to stay. You'll be near to the best and most popular attractions in Busan, while still being just a half-hour metro trip from Haeundae beach. This is one of the most popular areas to stay in Busan.
Seomyeon is a great place to stay if you're interested in exciting South Korean nightlife. It's common for clubs to have stages, international DJs and professional dancers to get everyone moving.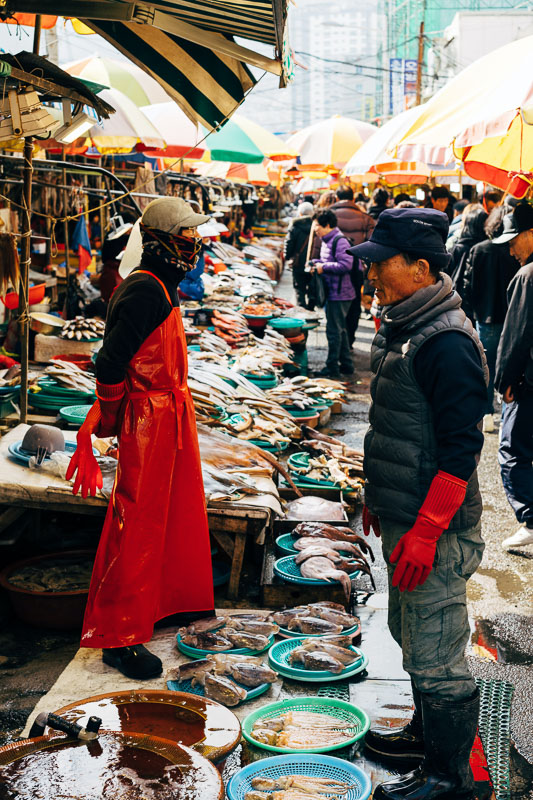 ⇒ Here are some of the best places in the world to watch the sunrise and fall: 10 Places to watch the Sunset in California, 7 Best Places To Watch Sedona Sunsets, 18 Spectacular Spots for the Best Sunsets in Seattle, 5 Stunning Santorini Sunsets, 8 Sunsets in Ibiza, 19 Spots to watch San Diego Sunsets, 11 Places to see the Venice Sunset, 17 Key West Sunsets Spots for Great Views, 15 Best Places to see San Francisco Sunsets, 6 Spots to Watch Sunrise in Paris, 21 Spots to see the Sunset Ottawa Style, 9 Best Places to see Maui Sunsets, 11 Places to see Sunset Edinburgh style, 16 Places to see the Best Sunsets in the World, 18 Best Places to watch the Sunset in Melbourne, 11 Best Places to watch the Sunset in Tucson, 11 Best Spots to watch the Sunset in Glasgow, 15 Places to see Sunsets in London and 9 Spots to watch the Sunrise in London.
It's very common for people to head home during the dawn. So if you're keen to dive into the Korean club scene, book a comfortable Seomyeon Busan hotel to crash at afterwards.
When it comes to where is the best place to stay in Busan for those who like a night out then Seomyeon is the place!
Knowing even a small amount of the local language can add a whole new level of enjoyment to any trip. Why not learn some basic Korean before you leave home?
Here are some of the best options.
Lotte Hotel Busan
This spacious Seomyeon hotel in the heart of the city has everything you need for a great stay. The fitness centre at this Busan hotel South Korea is top-notch, the breakfasts are delicious, and the view is exhilarating.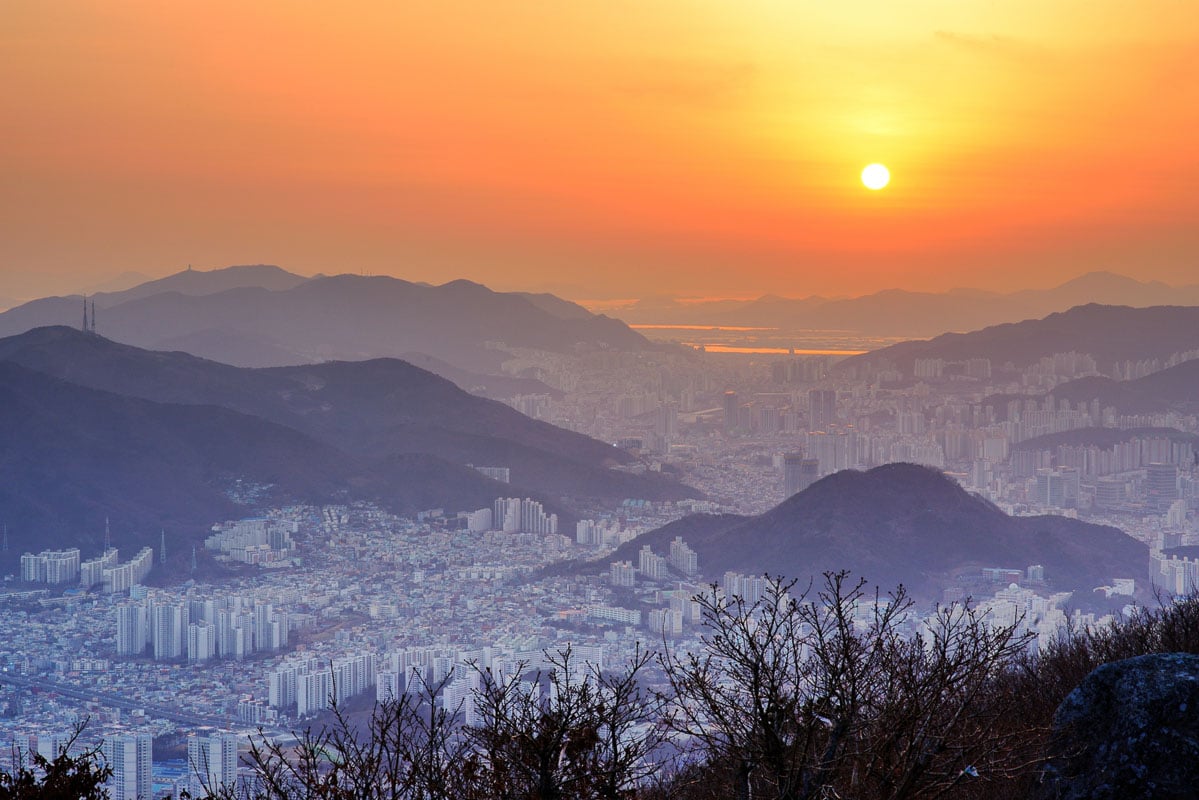 At the Lotte Hotel Busan you'll find a spa, sauna and swimming pools, so you can take relaxation to the next level. If you find yourself not wanting to leave this space, there's even a movie theatre on-site. It's the ultimate hotel experience.
⇒ Read reviews on TripAdvisor ⇒ Book Now
Arban Hotel
This conveniently located Busan hotel is surrounded by hip eateries, boutiques and markets, and public transport. You can basically step outside your door and enter a subway stop.
But you don't have to leave Arban Hotel for great food and drinks, as it has a great on-site restaurant, as well as a sky bar. You'll also love how warm and welcoming the rooms are at the Arban Hotel Busan Korea. And with flat-screen TVs kitted with cable in all of the rooms, you'll certainly be comfortable.
⇒ Read reviews on TripAdvisor ⇒ Book Now
Hotel Kyunsung
Hotel Kyunsung is a stylishly decorated hotel that'll have you feeling very much at home. Don't worry about not being able to pronounce the name, the friendly staff speak English extremely well, which you'll find is relatively rare in South Korea.
Here, you'll be close to Seomyeon station, as well as just 500m from Busan's Bujeon Market, which is a distinct cultural experience.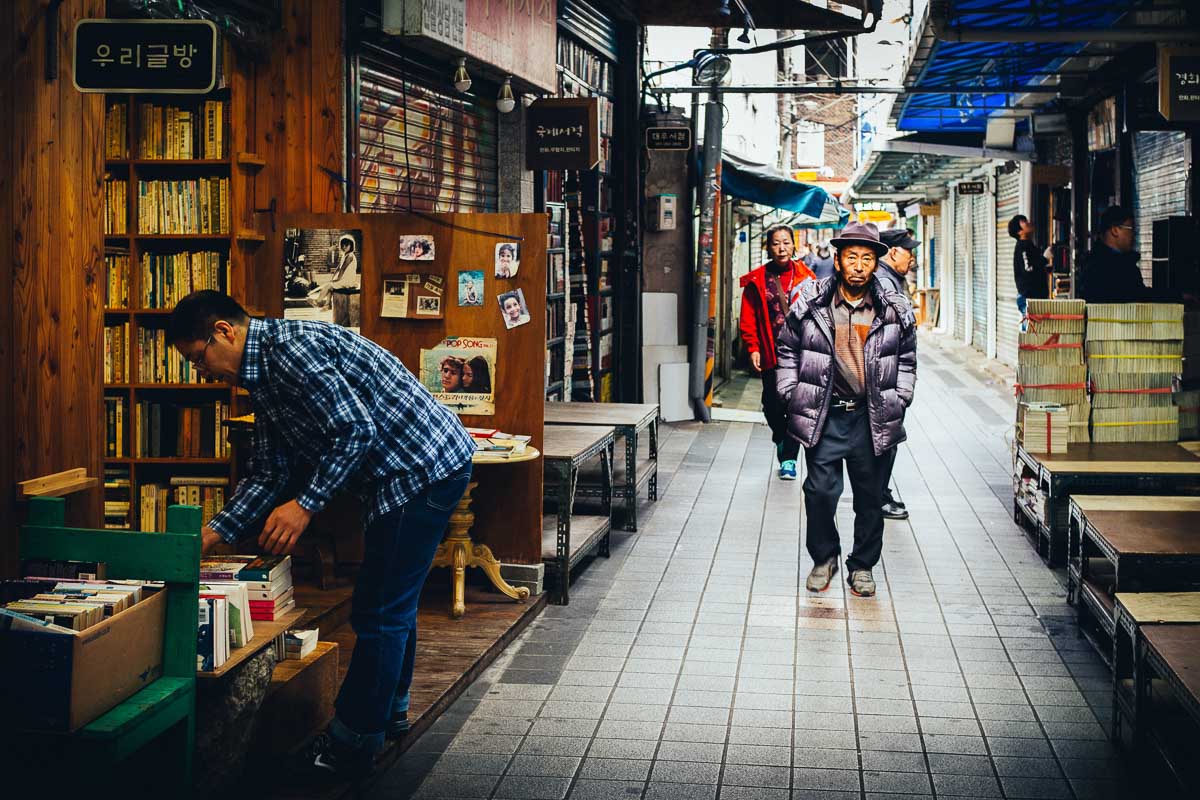 And if you're feeling adventurous you can sample some of the street food. Hotteoks are a particular favourite, a sweet spice- and nut-filled pancake.
⇒ Read reviews on TripAdvisor ⇒ Book Now
⇒ Interested in Nepal? Check out my posts on the Nepal tea house, a full Everest Base Camp packing list, an Everest Base Camp trek itinerary and a day by day Everest base camp trek blog And for post-trek the fantastic boutique hotel Dwarika Hotel Kathmandu, the Dhulikhel Resort and the best places to visit in Kathmandu.
3. Nampo – Where to Stay in Busan Korea to Shop and Eat
Nampo Busan is known as a central shopping district and commercial hub. If you love Korean fashion and are wondering where to stay in Busan, Nampo is the neighborhood for you!
You can shop until you're just about to drop in Nambo, and then plop onto a luxurious bed with your finds spread around you. You'll feel like you've slid into your favourite shopaholic movie scene.
Except that in Nampo you can shop late into the night, surrounded by lights that'll make you feel like you're in a giant game arcade.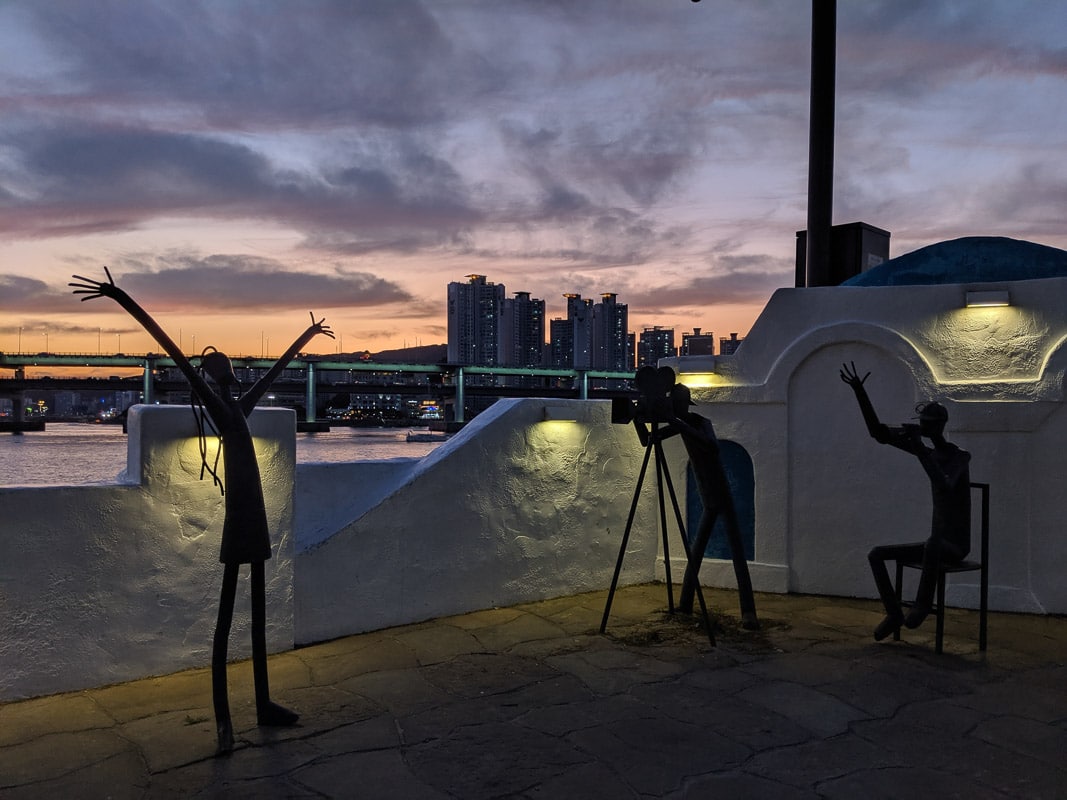 Then head back to one of these Nampo Busan hotels for a peaceful night's sleep.
⇒ Planning on travelling beyond Seoul in Korea? Check out my posts on the best things to do in Daegu , where to stay in Busan, the best things to do in JeJu Island, 15 Places to see Cherry Blossoms in Korea, 26 Beautiful Places in South Korea and plan your trip with my Korea Itinerary, Jeju Itinerary and Busan Itinerary.
Nampo Hound Hotel
If you're looking for understated luxury, Nampo Hound Hotel is perfect. The rooms and en-suite bathrooms at this hotel in Nampo are stylish and spacious, and you can choose a room with a view of the city or even a large balcony.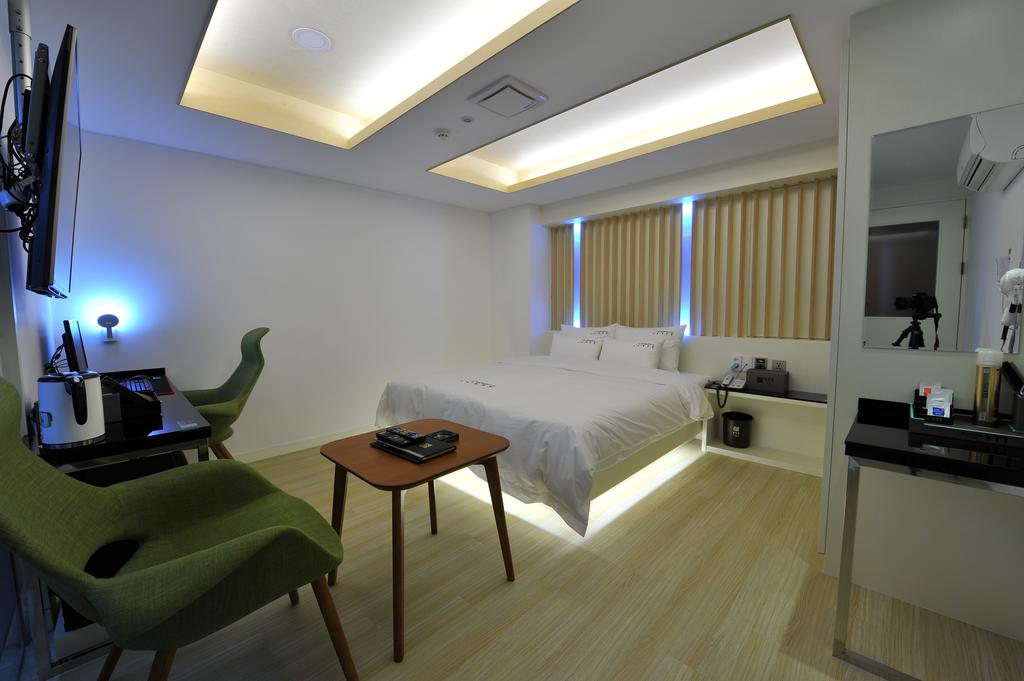 Nampo is just down the road from multiple markets to shop at. The Jagalchi, Nampo and Gukje markets are all just down the road. And for those lazy days and nights, there's an on-site restaurant, bar, and shared lounge/ garden to spend your time in at the hotel.
⇒ Read reviews on TripAdvisor ⇒ Book Now
Centralpark Hotel
If you're wanting incredible views out of huge windows, Centralpark Hotel is the ideal place to spend your vacation. You can lounge on the comfy bed, enjoy the minibar, and look out over the city at this Busan hotel.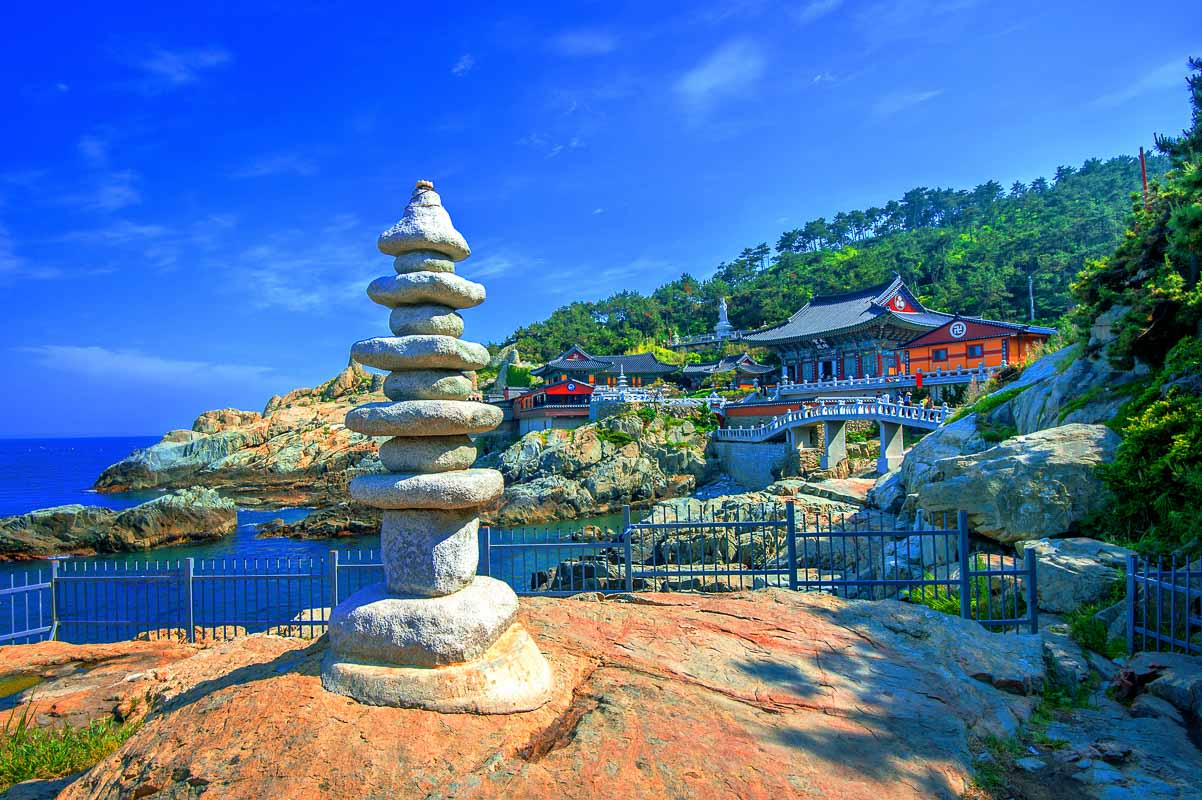 It's also just a short walk away from Busan Tower and Jagalchi market Busan, so you can easily do some relaxed sightseeing and shopping.
⇒ Read reviews on TripAdvisor ⇒ Book Now
Stanford Busan Inn
This hotel in Busan is nothing fancy, but it has everything you could need, and is perfectly located. Because the train, subway, and bus stations are all basically right outside your door, this is where to stay in Busan if you're wanting to move around the city a bit.
Gamcheon Cultural Village, a famous historic part of Busan, is just a 20-minute bus ride away. Plus, Stanford Busan Inn has an airport shuttle, giving you a stress-free start or end to your vacation.
⇒ Read reviews on TripAdvisor ⇒ Book Now
How to Get to Busan
Busan has its own airport, Gimhae International Airport. However, virtually all the flights to this airline are from and to Asian destinations.
If you are looking to get to Busan from outside Asia – or even inside – flying into seoul is the best option. Seoul will also have a larger number of flights available.
If you're visiting Seoul one of the best deals on offer is the Discover Seoul Pass. This pass allows free entrance to 42 Seoul Attractions, discounts on 35 Seoul Attractions and it's a transit card. There are 24/48/72 hour options available.
⇒ Check out my reviews of Qatar Airways Business Class Review, Thai Airways Business Class Review, Malaysia Airlines Business Class Review, British Airways World Traveller Plus Review, Top Tip for Cheap Flights Business Class and Virgin Atlantic Premium Economy Review
How to get from Seoul to Busan
Many visitors travel from Seoul to Busan. The best way to get from Seoul to Busan is to take the train. The KTX fast train takes 2 hours and 45 minutes to travel from Seoul to Busan. There are 46 departures every day.
The most economic way to travel South Korea by train is the Korea Rail Pass. This pass is only available to foreign travellers. The KR pass covers 600 stations and 80 different high speed routes with unlimited rides. It is available in 3 or 5 consecutive days or flexible 2 and 4 days.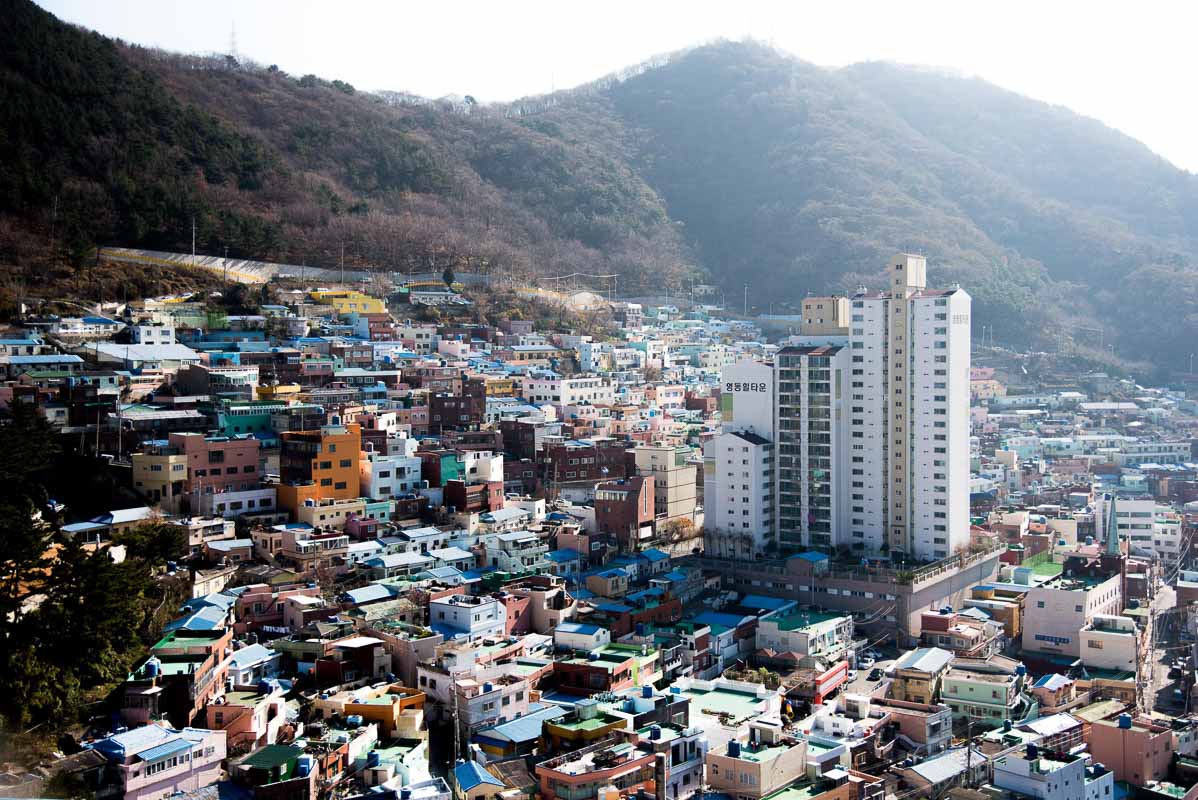 It is possible to take a bus from Seoul to Busan but the trip will take 4 hours. Driving between Seoul and Busan will also take approximately 4 hours.
Do you need a Visa for your Korea Trip?
It can be a real pain trying to figure out if you need a visa for a country and then all the hassle of figuring out how to apply, how long you can go without your passport, when the embassy is open etc.
iVisa has completely revolutionised this process and put it all online and make it super simple and paper and hassle-free! Using iVisa is one of my top travel tips!
NB: Citizens of the United States, Great Britain, Australia and Canada do not need a Visa for Korea if they are staying less than 90 days. Do double check that this still holds when you book your airfares.
[separator type="thick"]
⇒ Check if you need a Visa for Korea
[separator type="thick"]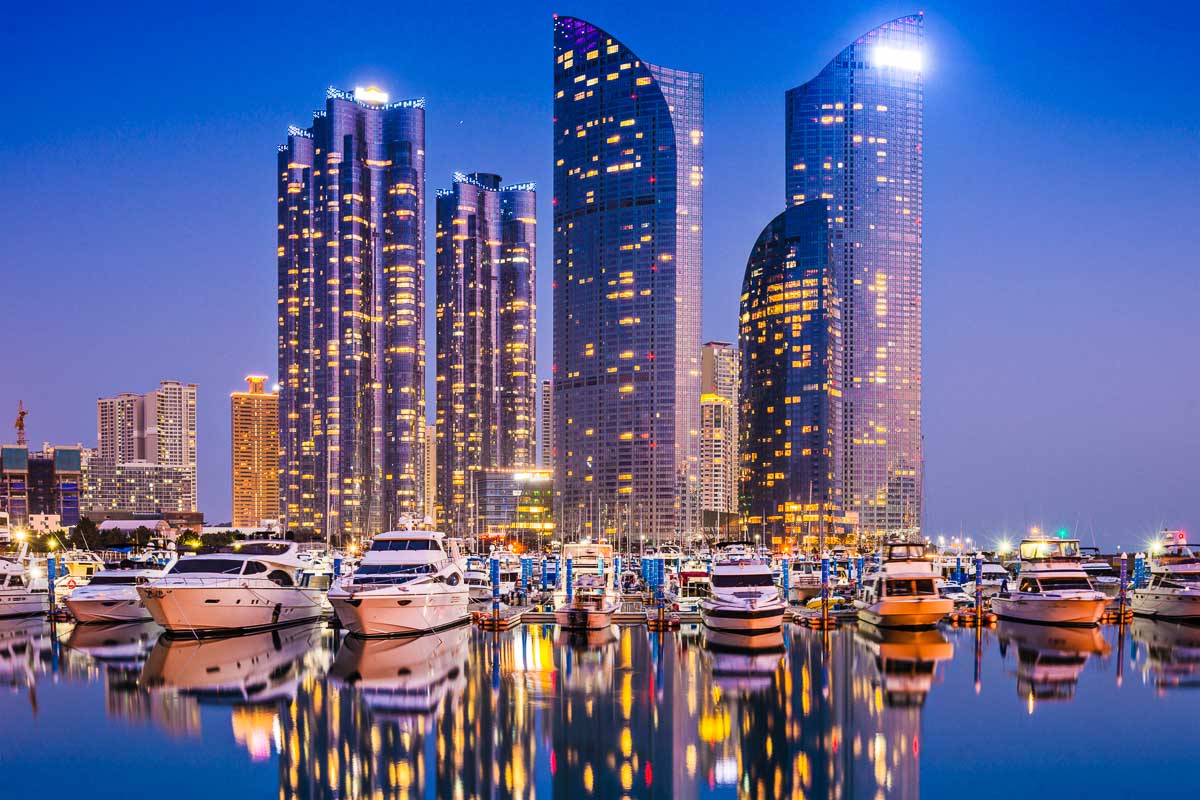 Final Words on Hotels in Busan Korea
One of the best aspects of hotels in Busan is that they have such excellent amenities. Since Korea has such a firm belief in "service" (free goodies with whatever you actually buy, from food to beauty products), there are tons of useful items in Busan hotels. You're almost guaranteed to never have to pack a toothbrush or shampoo while you travel in this country.
There are plenty of great places to stay in Busan, it all just depends on what you're after. With this list, I'm sure you've found the best hotel in Busan for you.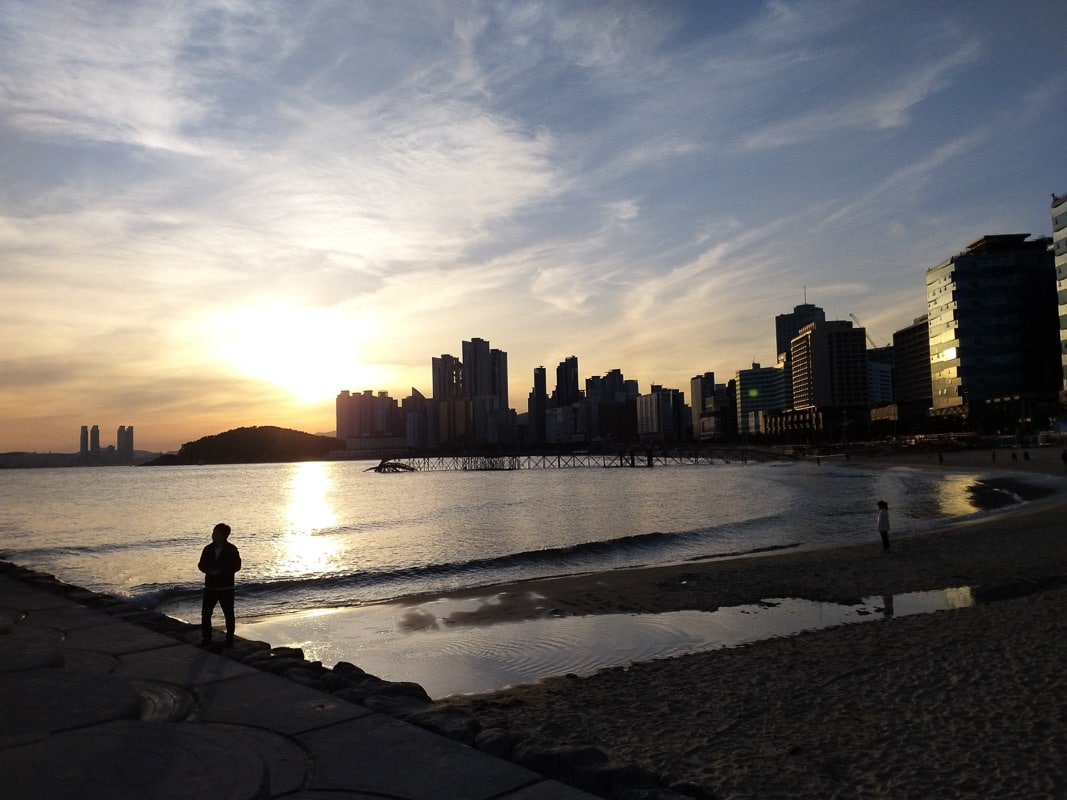 I covered all of the costs associated with writing this blog post.
Jet2 covered the airfares, transfers and B&B hotel costs associated with writing this article – thanks guys! I paid a press rate for my wine tours which is about a 10% reduction. However, as always my opinions are my own. Also, this wineries on Santorini post includes affiliate links. That means if you click through and end up making a purchase I will receive a small commission. I wanted to make sure you were aware of this.