Whether you're having a layover at Incheon International Airport or looking to explore the city with a day-trip from Seoul, there are plenty of places to visit in Incheon.
Many of the things to do in Incheon are free, making it an ideal option for short trips and to squeeze in some sightseeing. If you're looking for something a little less busy and fast-paced than the popular city of Seoul and its suburbs of Gangnam, Incheon is a fantastic alternative.
With a city this steeped in history, it's no surprise that the once-famous Incheon port is so interesting. This article shares exactly what you can do in the city and activities to add to your Korea itinerary.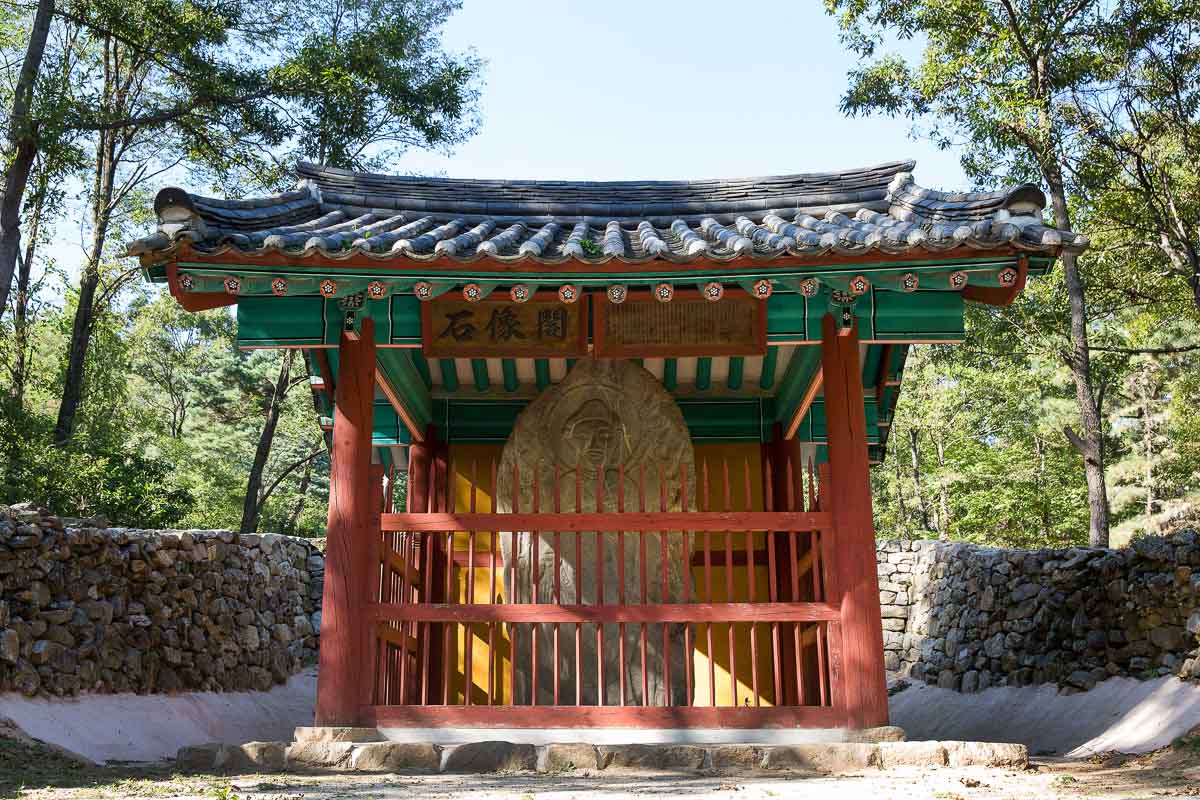 Things to do in Incheon
If you've ever travelled to South Korea, chances are that you've arrived at Incheon Airport. Incheon is the main site for the Airport of Korea and often used for transferring between destinations. But the truth is, Incheon is just as incredible as the rest of the destinations in East Asia.
The city is most recognized as being a port. But there's an array of cultural museums, rich history, adventurous activities and island hopping to be enjoyed.
Many parts of Incheon South Korea are all within walking distance, with exciting restaurants, outdoor excursions, Incheon tourist attractions and family-friendly entertainment close by. While you're adventuring around the area, you'll simultaneously be soaking up all the culture and history of this Korean city.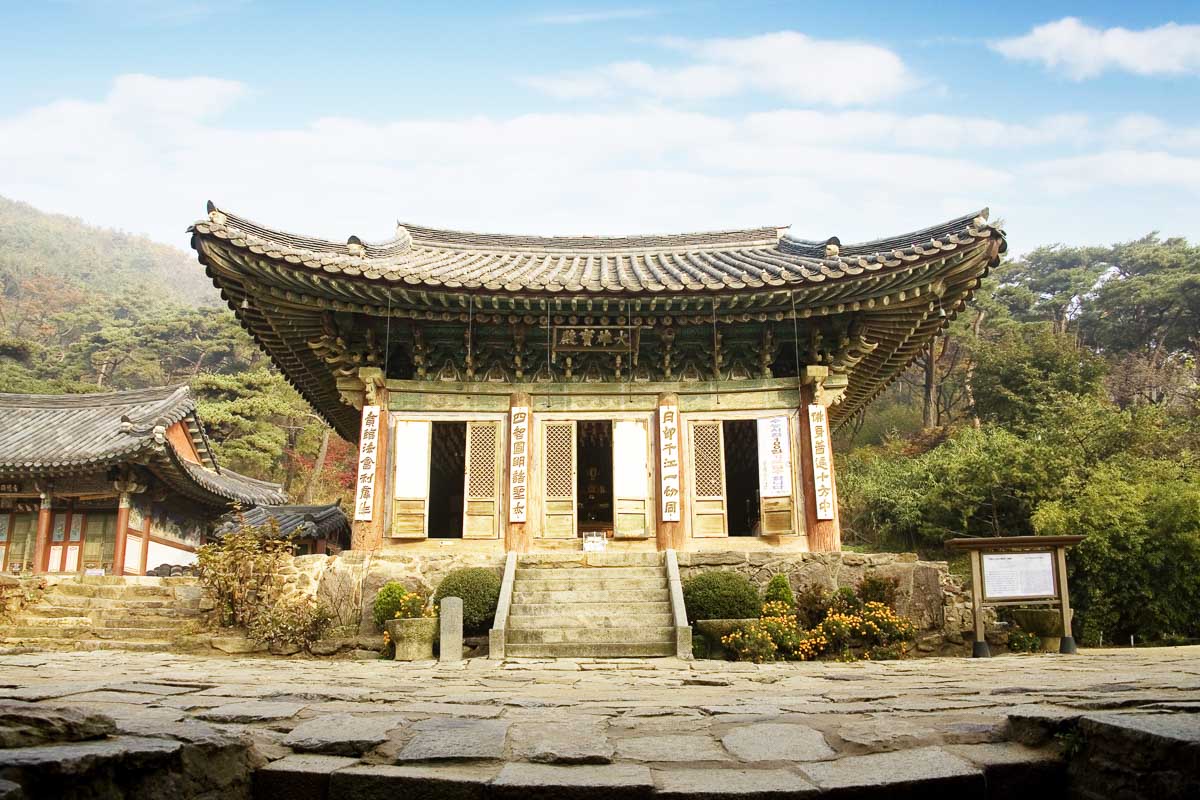 Where is Incheon and How Do You Get There?
After Seoul and Busan, Incheon is the third-largest city in South Korea. It's situated just 32 km from the south of the demilitarised area between North and South Korea, in the north-western part of South Korea.
To get to Incheon, you can either fly directly into the city or arrive by public transport from the popular cities nearby.
⇒ Check out my reviews of Qatar Airways Business Class Review, Thai Airways Business Class Review, Malaysia Airlines Business Class Review, British Airways World Traveller Plus Review, Top Tip for Cheap Flights Business Class and Virgin Atlantic Premium Economy Review
If you're travelling from Seoul or Busan, you can opt for a train ride (the AREX railway), journey on a bus or taxi, or travel in a booked car.
The other options for getting from Incheon airport to Seoul are the Limousine City Bus which takes 70 minutes or the Express Train (45 mins) or All Stop Train (60 mins). Personally I took the Express train from Incheon Airport to Seoul and this was an excellent option.
⇒ Check out my posts on the best Seoul Day Trips, 8 fantastic Things to do in Incheon, 13 things to do in Myeongdong, my Seoul Itinerary 5 Days, 7 Fantastic Seoul Boutique Hotels and the best things to do in Gangnam.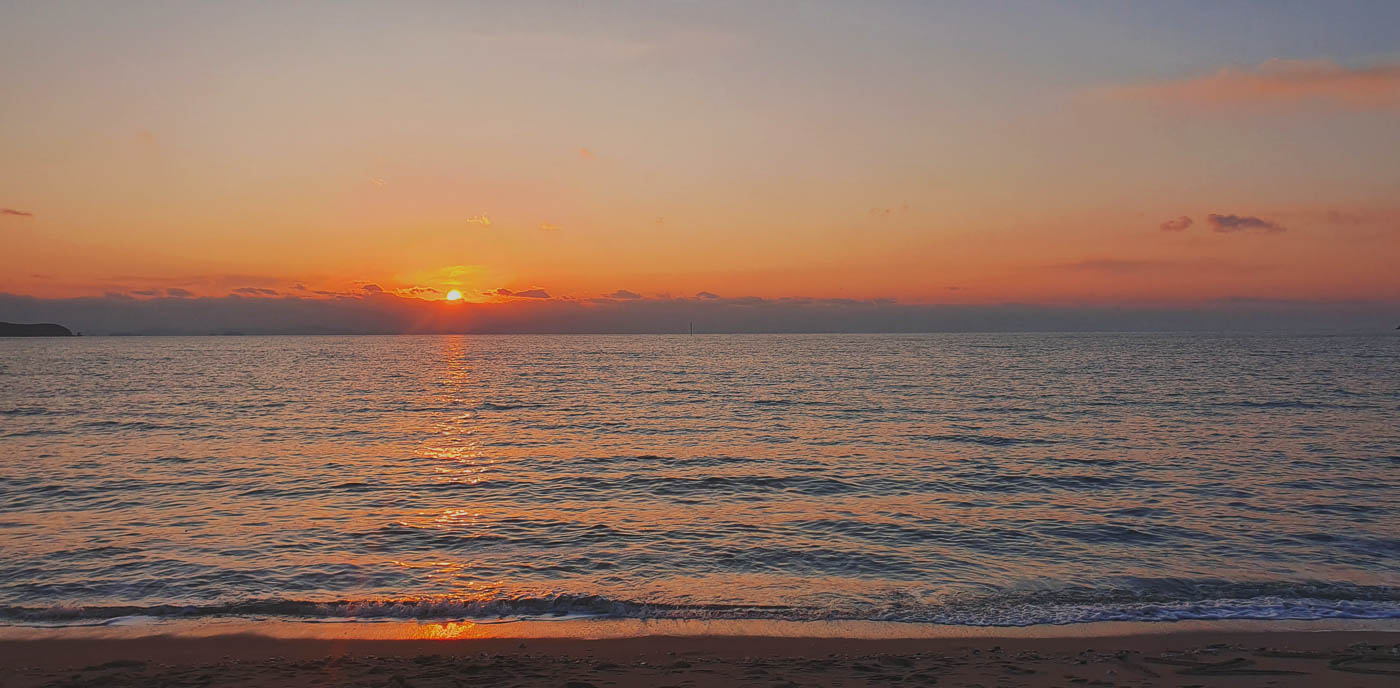 ⇒ And definitely log in to 12Go when you're organising how you're going to get around South Korea. This super easy to use platform has all modes of transport on the one platform and allows you to compare based on time, cost, and reviews.
Things to Do in Incheon
There are many fascinating, beautiful places to explore in Incheon such as the Grand Park, peaceful beaches and vibrant markets.
You'll find 8 exciting Incheon things to do below.
1. Fairytale Village of Songwol-dong
Songwol-dong is Incheon's own unique twist on Disneyland. No matter how old you are, a trip to a Korean fairytale village will entice your inner child.
Instead of leaving dilapidated houses to crumble away, the government stepped in to transform the streets into a world of colour in this fairy tale village. Murals and Disney inspired decor run along the walls, climb up the street lamps and hang upon balconies in this Incheon village.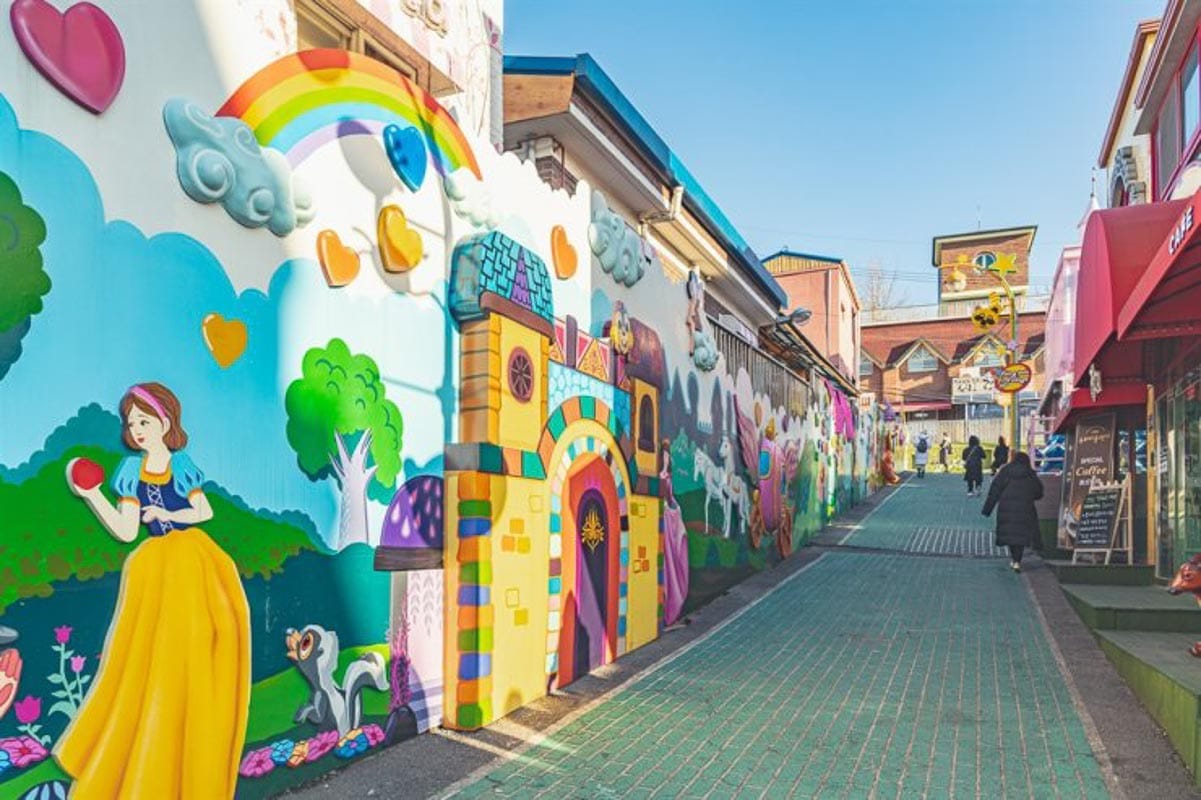 Along with the whimsical appearance, Disney characters wander along the streets. It is ideal for those of you travelling with younger kids and one of the top Incheon attractions.
Opening hours: The streets are open 24 hours a day

Things to note: Songwol-dong is only a short train ride from the airport. If you're strapped for time or don't have much time in Incheon, it's great for a short visit.
2. Incheon Chinatown
Well over a hundred years old, Incheon's Chinatown is situated just 30 km from the popular city of Seoul. It's also the only Chinatown in Korea, and well worth the visit. With numerous activities and a colourful aesthetic, it makes for an adventurous and memorable day in Incheon.
Wander along the Samgukji Mural Street, where you'll be exposed to a vibrant display of artworks that represent significant events from the Three Kingdoms Period.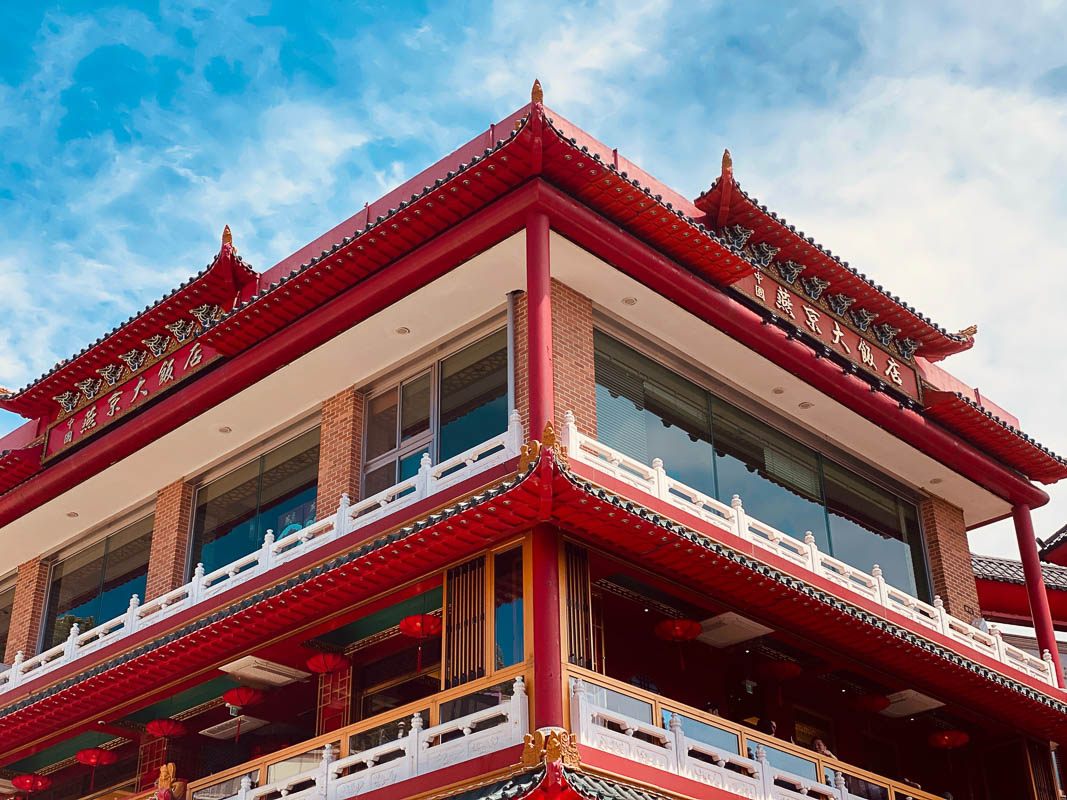 As well as being a renowned history hub, Chinatown Incheon is known for its Korean and Chinese infused cuisine. There is no shortage of restaurants and street food. Firepot dumplings and black bean noodles are some of the tasty foods you'll come across.
Opening hours: Chinatown is open 24 hours a day

Things to note: To further your understanding of the diverse culture, visit the Korean-Chinese Cultural Center.
3. Incheon Korean Jeondeungsa Temple
Clearly, Incheon is a city that is rich in culture and history. Which is precisely why I'd recommend a visit to Jeondeungsa Temple. Built over 1000 years ago, the religious temple is found in the Samrangseong Fortress.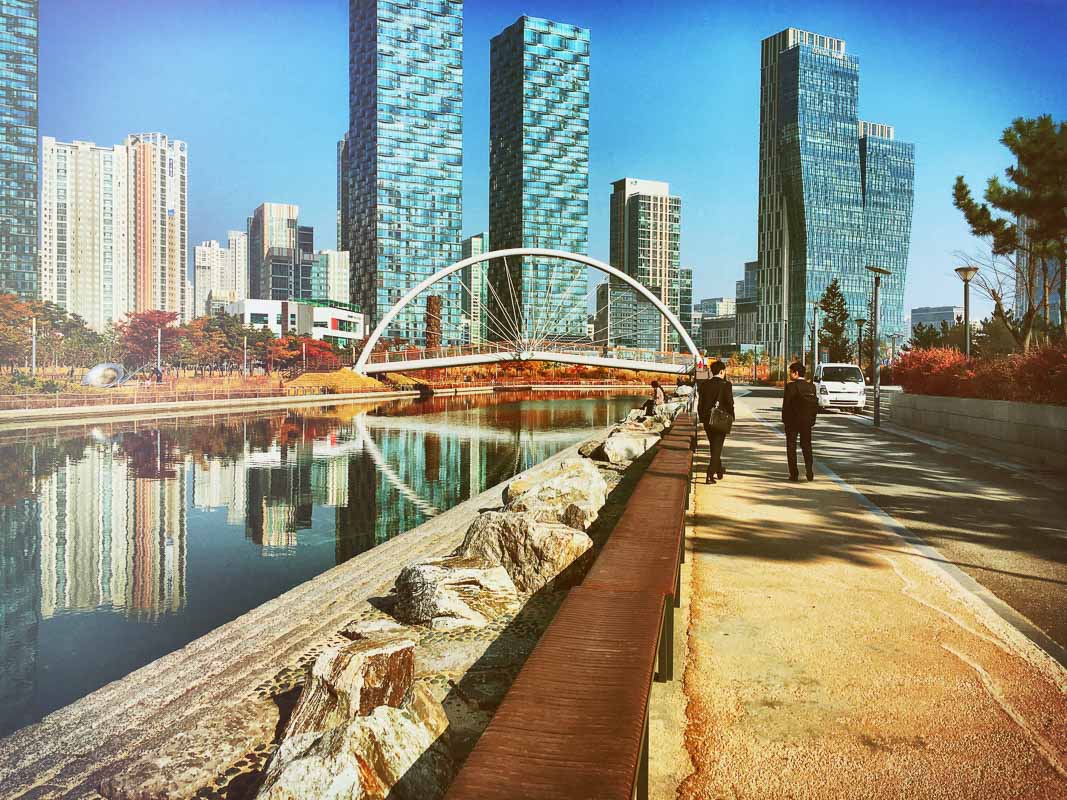 Not only will you be visiting a temple, but you'll have the opportunity to marvel at the impressive ancient architecture and great structures. The entire area around Jeondeungsa Temple Incheon is surrounded by colourful flowers and indigenous trees.
Opening hours: 8:30 – 18:00

Things to note: Upon entering the temple you'll find the names of hundreds of soldiers who fought against the French Navy. The inscriptions are said to be prayers of luck and protection for their humble city.
4. Incheon Grand Park
Located in Jiangsu-dong, Incheon, the nature park is an easy activity to include during your stay in the city. With views of Sangasan and Gwanmosan Mountains, Incheon Grand Park offers visitors the chance to enjoy the natural landscapes and rural forest away from city life.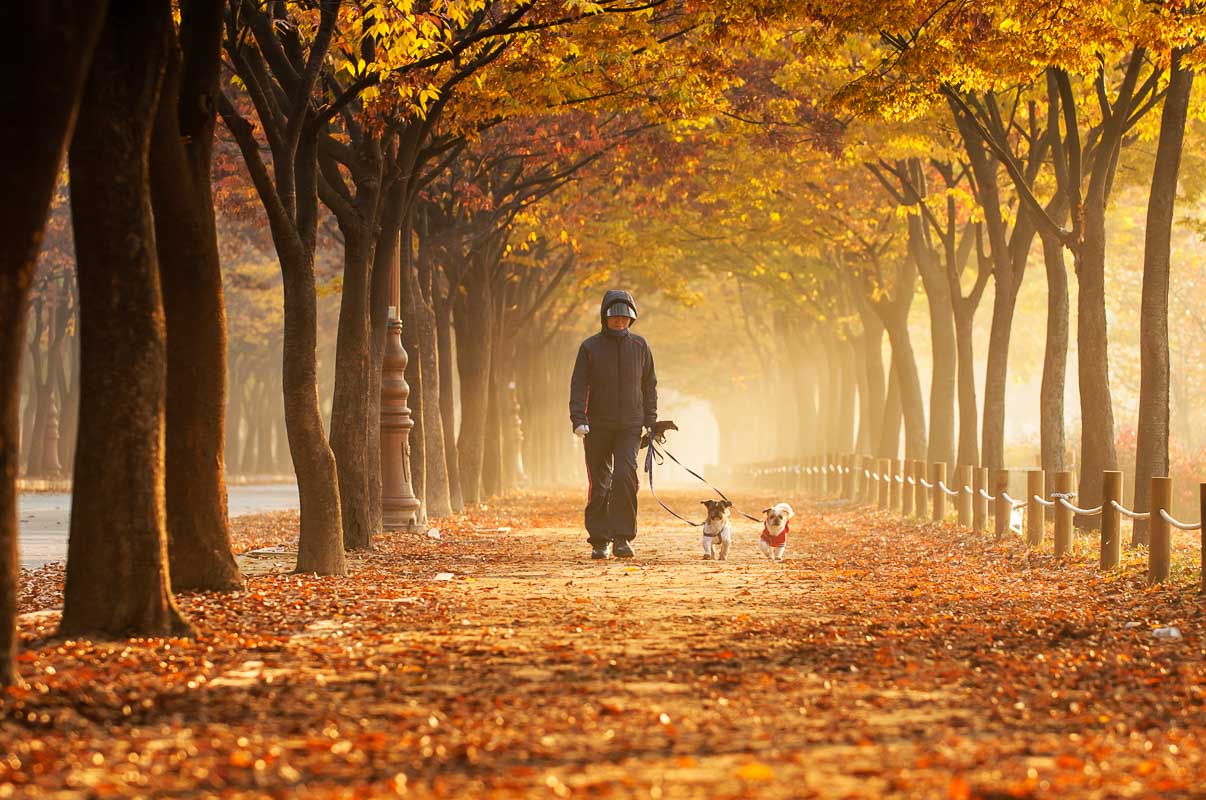 This Incheon park also has a botanical garden, peaceful lakes around the park and light hiking trails. If you're travelling with children, the park is a great outdoor option. There's a children's zoo and artificial playground for kids to enjoy.
Opening hours: 5:00 – 22:00 (November – February)

Things to note: Take this chance to grab some fresh air on a cycle, jog or relaxing stroll beneath the towering trees.
⇒ Plan your trip with my Korea Itinerary
5. Sinpo International Market
Given that Sinpo was once a hub for international trade, traders from all parts of the world would sell their best merchandise there. And so Sinpo International market gradually started forming, and that same market still exists today.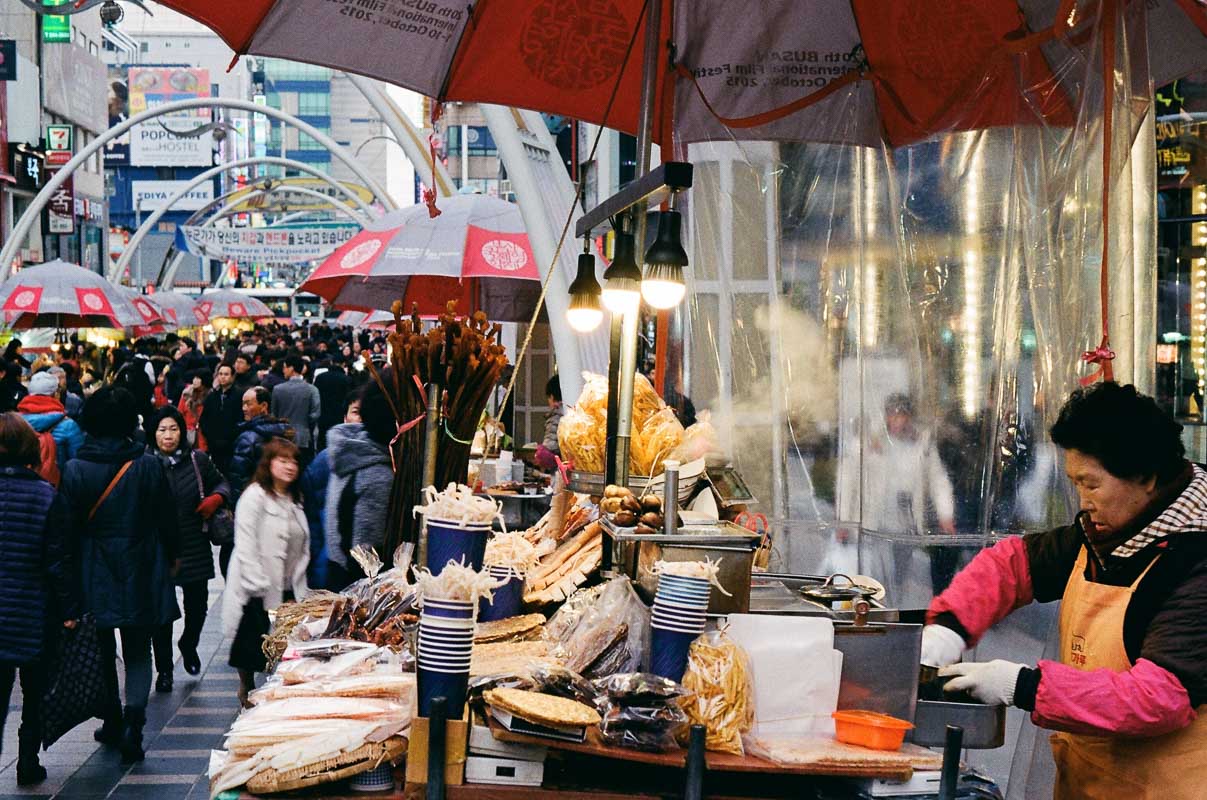 The traditional feeling of the Sinpo International Market makes it very appealing for travellers and is one of the most popular Incheon tourist spots.
Although it was once popular for selling crafts and general supplies, this Incheon market now thrives off of its delicious Korean street food. Sinpo market is especially famous for a dish called "Dakgangjeong", a type of juicy fried chicken.
Opening hours: Open all week from 10:00 – 21:30

Things to note: Some of the other great things to eat at this South Korean market are spicy rice cakes (tteokbokki), Korean pancakes (Nokdujeon) and fermented cabbage (kimchi).
6. Ganghwa: An Incheon Island
For a longer venture, planning a day trip to Ganghwa Island from Incheon is worth a day of your travels. This South Korean island lies to the northwest of Incheon downtown, and you can get there fairly easily by bus.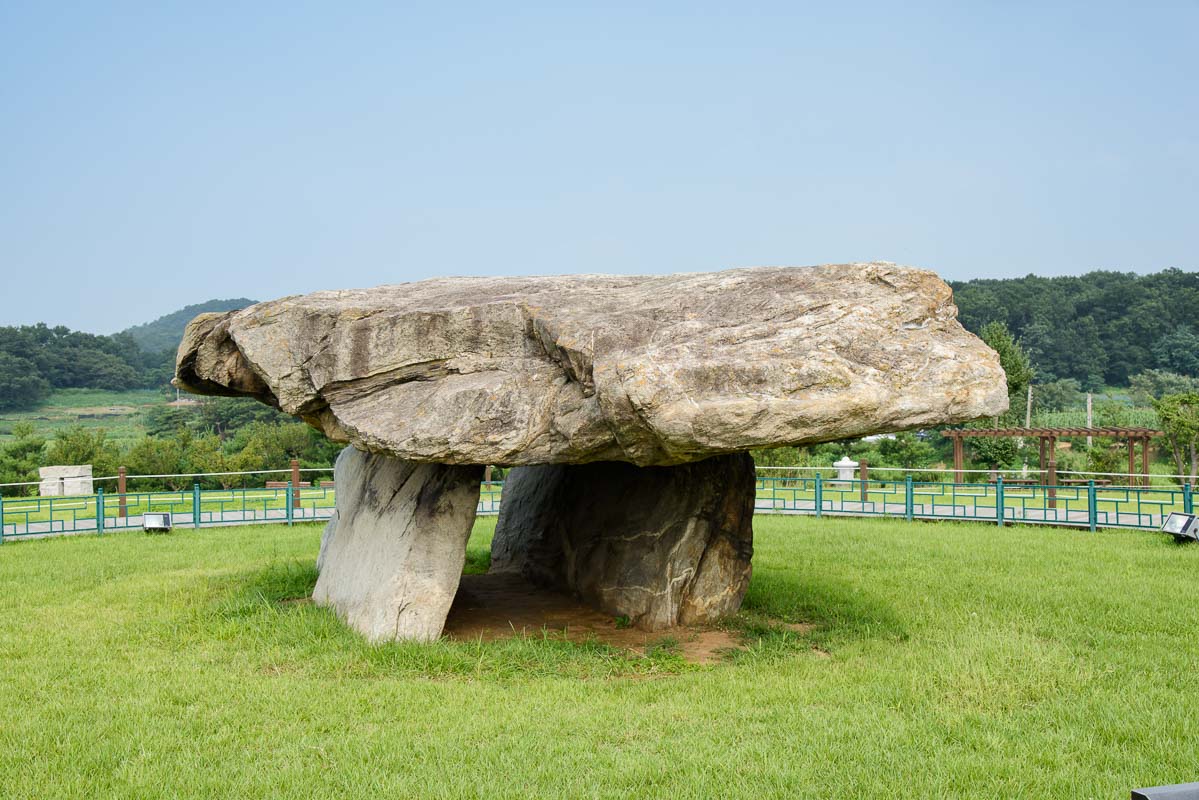 ⇒ Here are some of the best places in the world to watch the sunrise and fall: 10 Places to watch the Sunset in California, 7 Best Places To Watch Sedona Sunsets, 18 Spectacular Spots for the Best Sunsets in Seattle, 5 Stunning Santorini Sunsets, 8 Sunsets in Ibiza, 19 Spots to watch San Diego Sunsets, 11 Places to see the Venice Sunset, 17 Key West Sunsets Spots for Great Views, 15 Best Places to see San Francisco Sunsets, 6 Spots to Watch Sunrise in Paris, 21 Spots to see the Sunset Ottawa Style, 9 Best Places to see Maui Sunsets, 11 Places to see Sunset Edinburgh style, 16 Places to see the Best Sunsets in the World, 18 Best Places to watch the Sunset in Melbourne, 11 Best Places to watch the Sunset in Tucson, 11 Best Spots to watch the Sunset in Glasgow, 15 Places to see Sunsets in London and 9 Spots to watch the Sunrise in London.
Be sure to set aside a whole day for a visit to Ganghwa Island South Korea, because there are a number of important sites to be seen on the island.
Below are some fantastic things to do on Ganghwa island:
Jeondeungsa Temple: Aged at 1,700 years, this temple is the oldest on the island. Nestled in the thicket of trees, this Korean temple follows classic Korean layouts and architecture.
Ganghwa Dolmen Park: Ganghwa Dolmen Park is famous for the scattered giant stones that date back to the Bronze age.
Chamseongdan Altar: The Cheomseongdae Altar is said to be the place where the founder of Korea, Dangun, gave sacrifices to the gods.
Chojijin Fortress: This Korean fortress was built in 1656 to serve the purpose of defending the island from outside sea invasion. The fortress will transport you back in time and reveal parts of history that now seem so far away.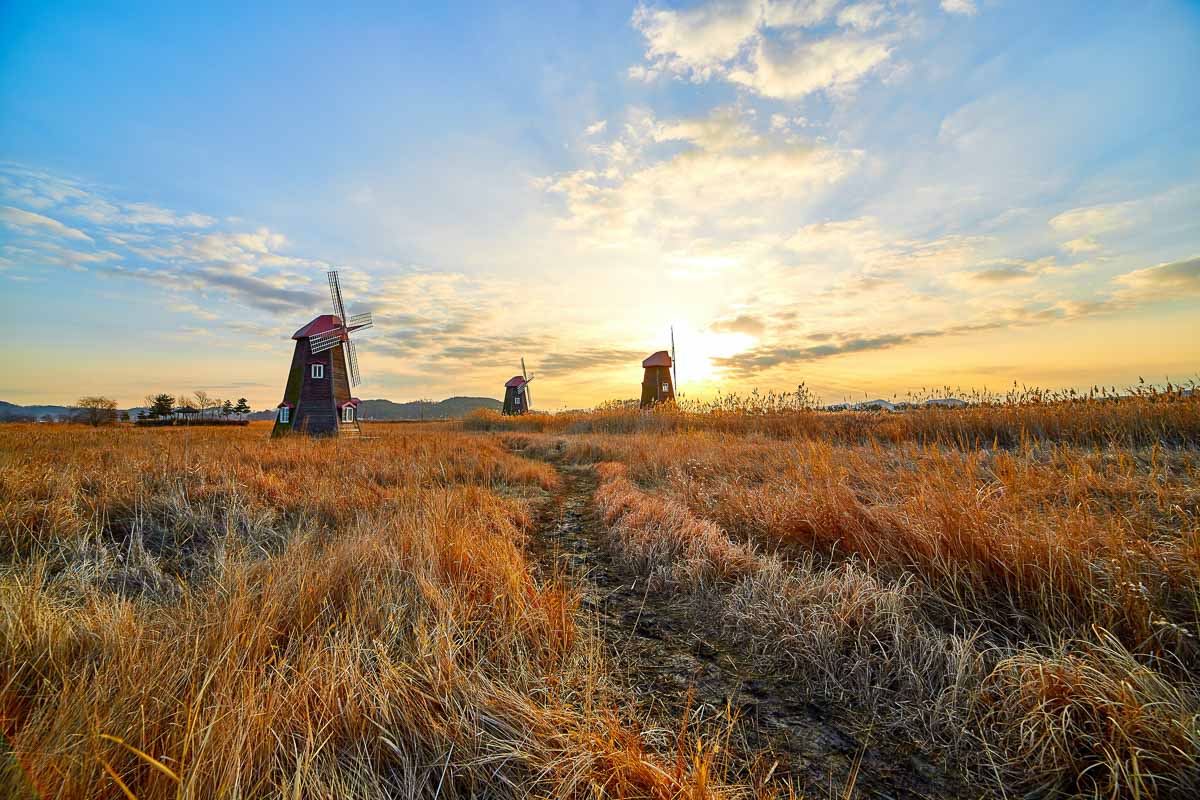 ⇒ Planning on travelling beyond Seoul in Korea? Check out my posts on the best things to do in Daegu , where to stay in Busan, the best things to do in JeJu Island, 15 Places to see Cherry Blossoms in Korea, 26 Beautiful Places in South Korea and plan your trip with my Korea Itinerary, Jeju Itinerary and Busan Itinerary.
7. Incheon Beach: Eurwangni
The warm weather in Incheon starts in July. And when temperatures increase, more and more people prefer to spend their days at the beach.
Eurwangni Beach is located relatively close to the city centre, which is why it's often a hub for local university students and families.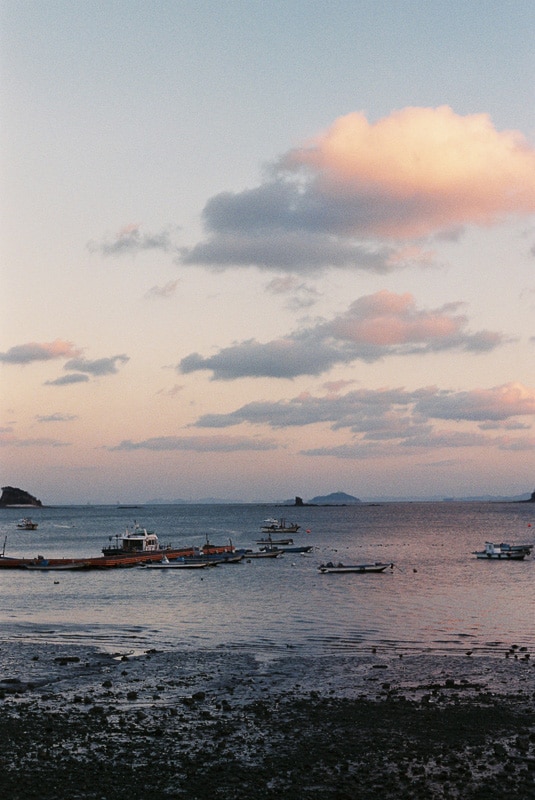 Although it's not the largest beach, there's plenty of activities to get involved in on this beach in Incheon. Visitors can rent boats and take trips out on the water, partake in a variety of watersports, lounge on the beach or go fishing at Eurwangni beach Incheon.
Opening hours: Open all-day

Things to note: The beach grounds are complete with a large lawn area and campsite that can be used for summer vacations and outdoor activities.
⇒ Beautiful Japan is one of my favorite countries to visit. Check out my posts on One Day in Tokyo, 2 Day Itinerary Kyoto, 10 Day Japan Itinerary, What is Japan Famous For? 31 Japanese Claims to Fame, 9 Beautiful Japan Famous Landmarks, the best things to do in Kanazawa and what to expect on the Nakasendo Trail.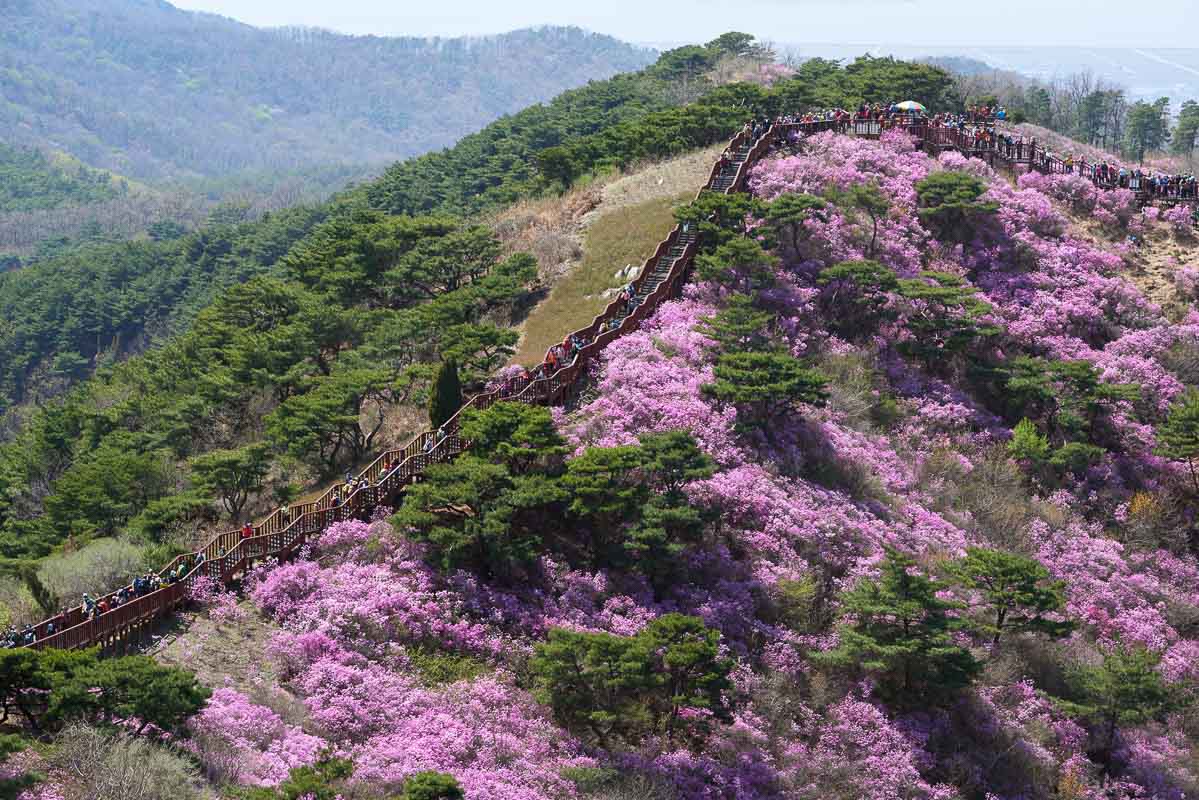 8. Incheon Metropolitan City Museum
With a city oozing with history, a museum trip can really enlighten your knowledge. It can open your eyes to seeing why the city is the way it is.
Incheon Metropolitan City museum is also famous for being one of Korea's first public museums. It houses a collection of pottery and artworks from the Three Kingdoms period, as well as significant historical displays.
Knowing even a small amount of the local language can add a whole new level of enjoyment to any trip. Why not learn some basic Korean before you leave home?
This Incheon museum is located next to the Incheon Memorial Landing Museum, which is perfect for combining a visit to the two museums. These museums in Korea aren't large, so you'll easily have enough time to visit them both.
Opening hours: 9:00 – 18:00 (Wednesday – Monday)

Things to note: Both museums in Incheon are easy to get to, as most bus and train lines stop within walking distance to the entrances.
⇒ One of the loveliest places to go in Asia is Bali. Check out my posts on the best 10 Days Itinerary Bali, Where to Stay in Bali, where to stay in Ubud and the best boutique hotels in Ubud, Bali Retreats for Singles, Bali Boutique Hotels, where to stay in Canggu and the best boutique hotels Seminyak has on offer.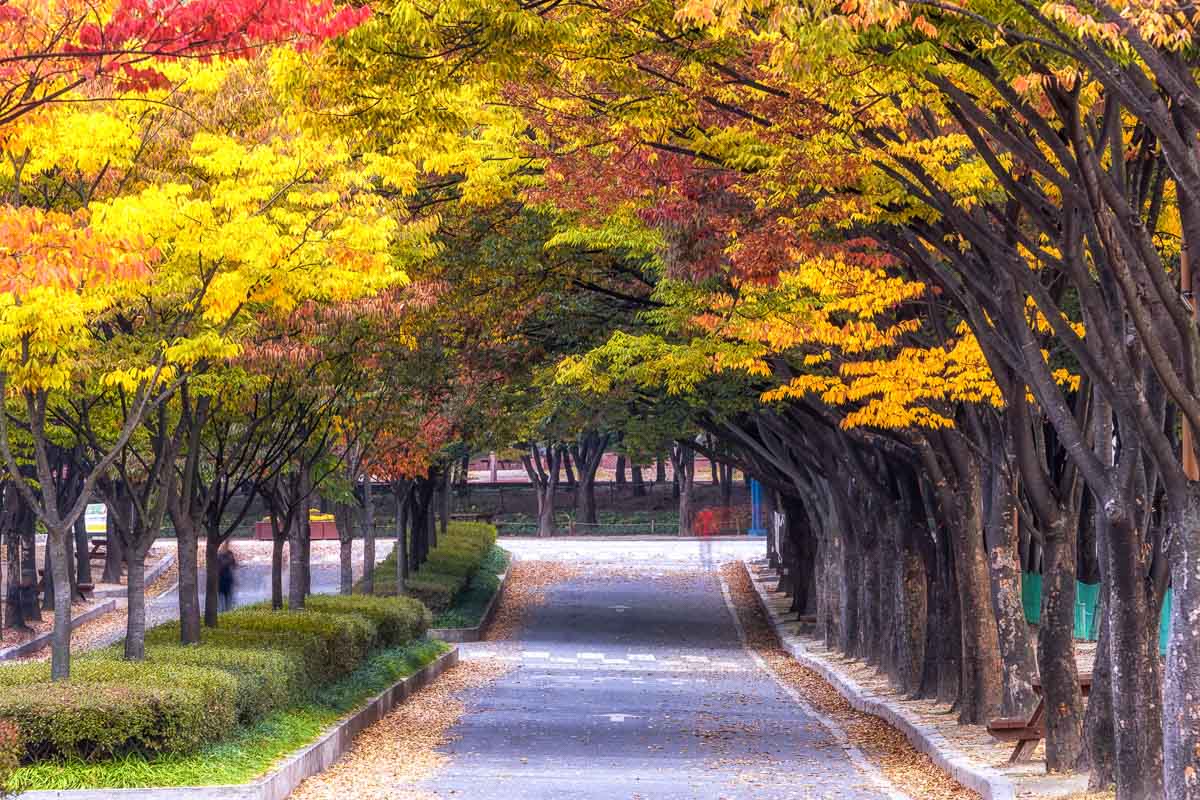 Why Visit Incheon South Korea?
Incheon City hosts a collection of unique, must-see attractions that are absolutely perfect for travellers of all ages. Whether you're touring the city with a group of friends and hopping from island to island, or planning a trip with the family, Incheon South Korea won't disappoint you.
The laid-back attitude, delicious cuisine, gorgeous outdoors and colourful street art are some superb things you can look forward to. Many visitors to South Korea are keen to leave the airport and head to Jeju Island, Daegu or Busan.
However, Incheon offers many wonderful attractions to visit before exploring the rest of South Korea. It's the perfect destination for either longer trips or day layovers. And with the efficient public transform system, you'll easily be travelling from one spot to the next.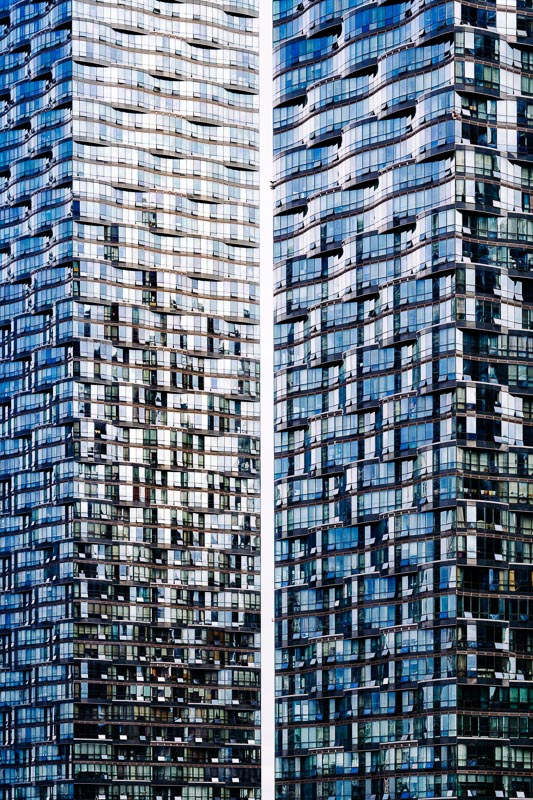 Where to Stay in Incheon
For a great value stylish option you won't do better than the Nest Hotel in Incheon. This Incheon hotel is the first Design Hotels property in Korea. The design theme is modernist meets cubanist.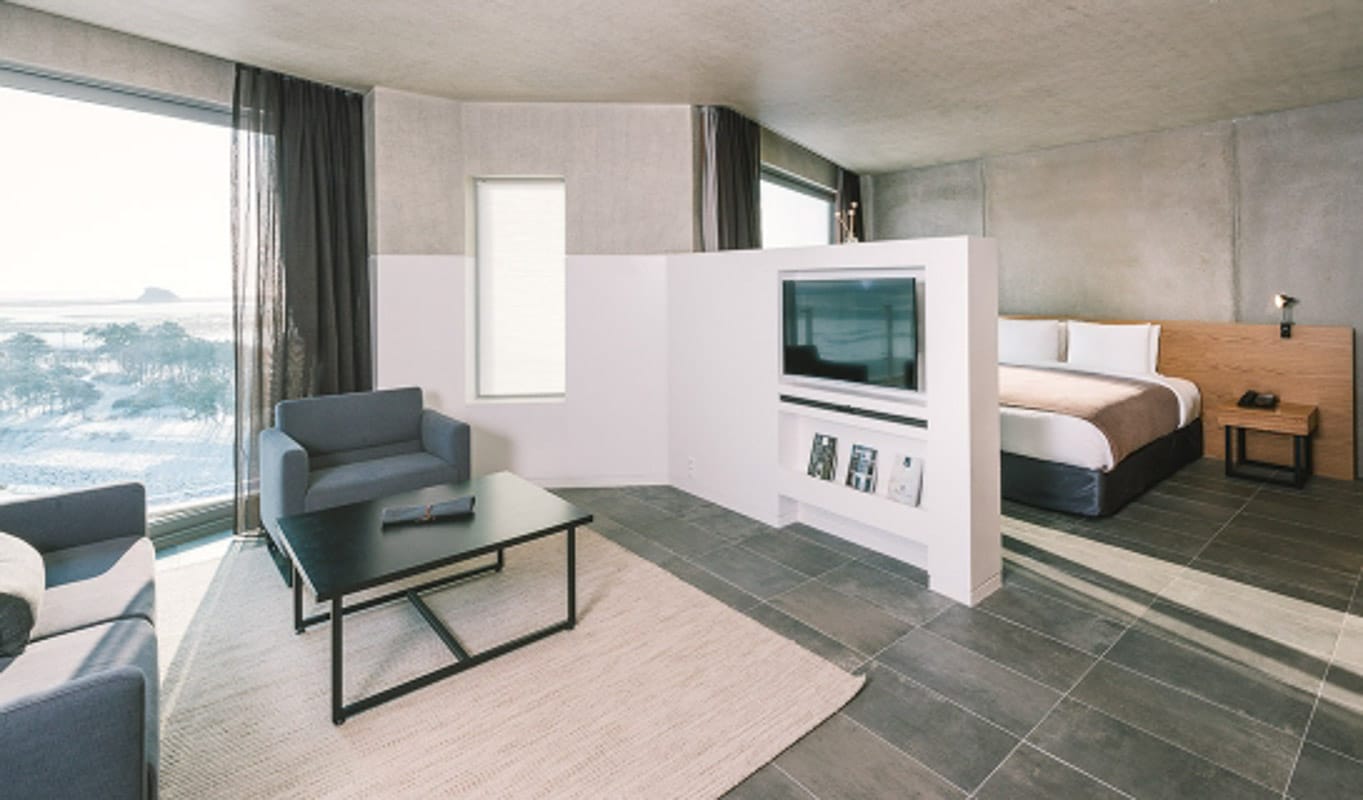 All of the rooms of this boutique hotel in Incheon have been designed to maximise views of the pine trees and calming Yellow Sea. Nest Hotel Incheon also has a mini theatre, infinity pool and world class dining.
⇒ Read more Reviews on TripAdvisor ⇒ Book Now
Gyeongwonjae Ambassador Incheon has been built in line with traditional Korean architecture. The rooms feature traditional Korean style beds and underfloor heating.
⇒ Read more Reviews on TripAdvisor ⇒ Book Now
For a more Western-style option Incheon has a Grand Hyatt. Grand Hyatt Incheon is the nearest 5-star hotel to Incheon International Airport. This Incheon hotel has all of the amenities that you would expect from a Grand Hyatt as well as a generous happy hour.
⇒ Read more Reviews on TripAdvisor ⇒ Book Now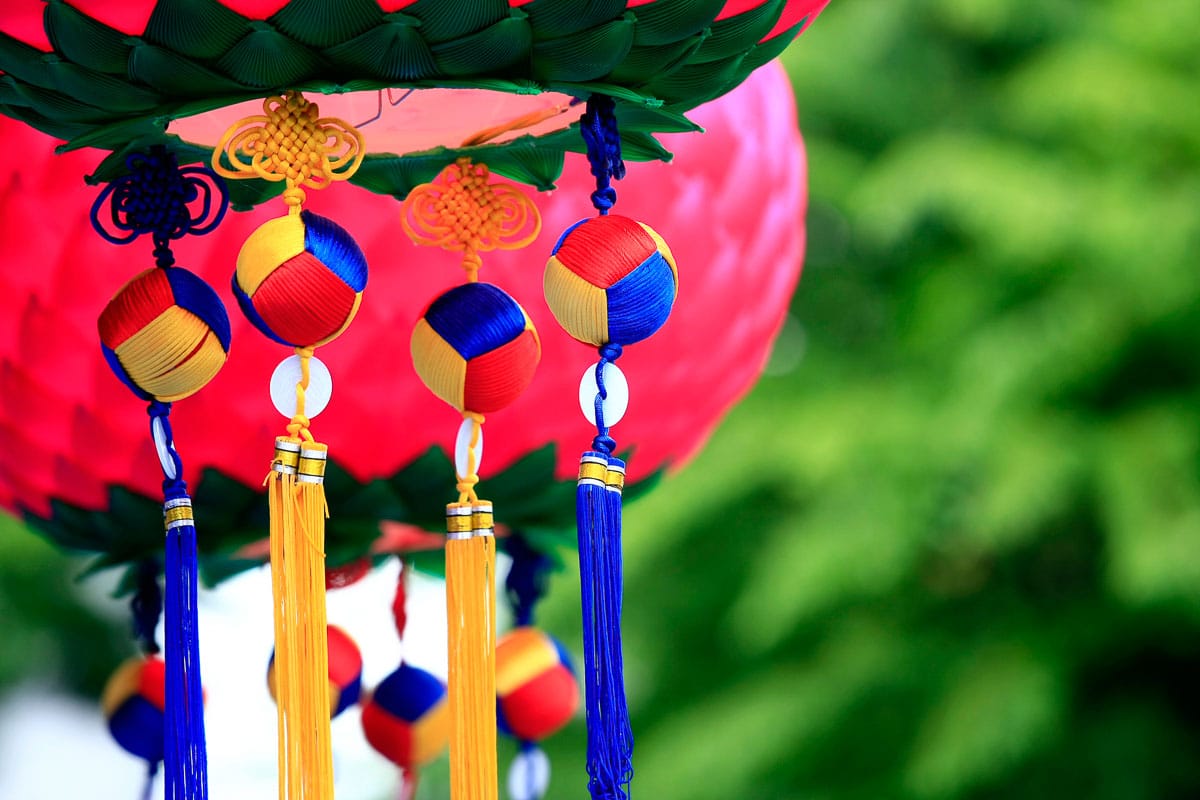 When to Visit Incheon
Incheon summers are long, hot and muggy and Incheon in winter is dry and freezing. Annoyingly summers tend to be cloudy and winters clear so it can be frustrating for photographers!
The ideal times to visit Incheon for comfortable weather are late May to early July and from late August to early October.
Do you need a Visa for your Korea Trip?
It can be a real pain trying to figure out if you need a visa for a country and then all the hassle of figuring out how to apply, how long you can go without your passport, when the embassy is open etc.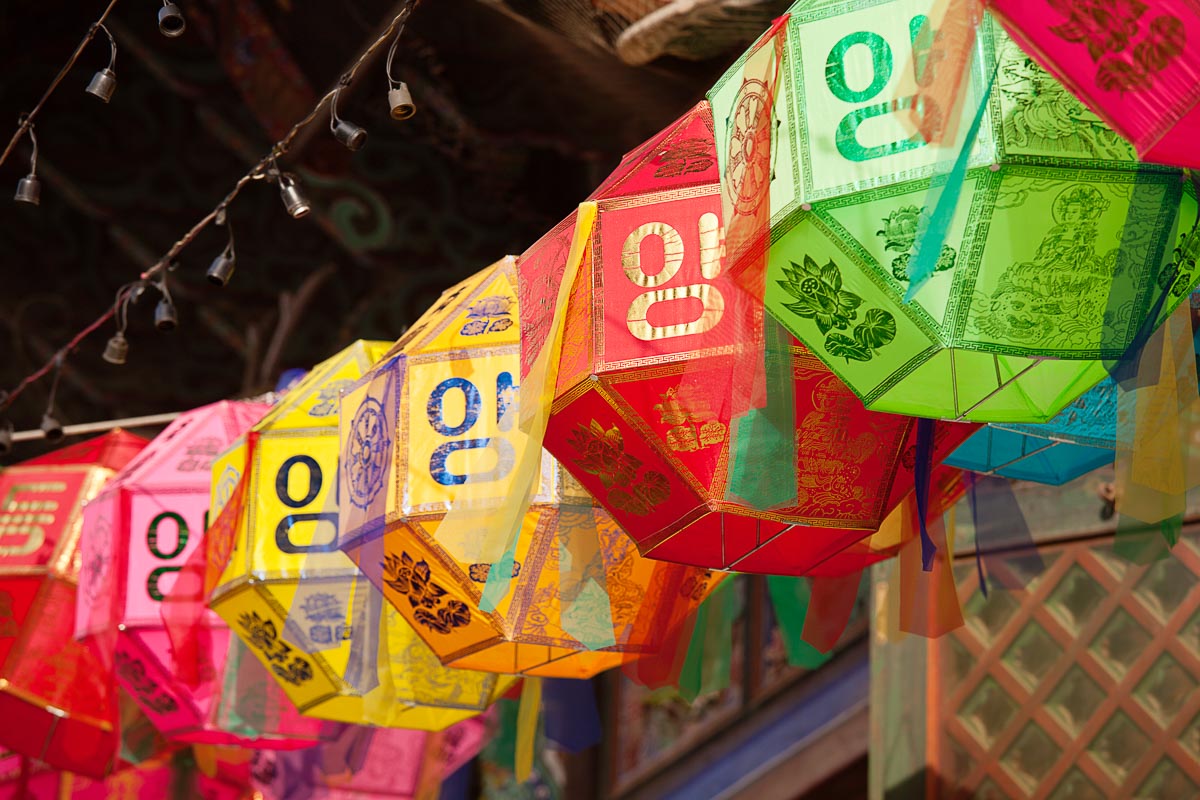 iVisa has completely revolutionised this process and put it all online and make it super simple and paper and hassle-free! Using iVisa is one of my top travel tips!
NB: Citizens of the United States, Great Britain, Australia and Canada do not need a Visa for Korea if they are staying less than 90 days. Do double check that this still holds when you book your airfares.
[separator type="thick"]
⇒ Check if you need a Visa for Korea
[separator type="thick"]
⇒ Interested in Nepal? Check out my posts on the Nepal tea house, a full Everest Base Camp packing list, an Everest Base Camp trek itinerary and a day by day Everest base camp trek blog And for post-trek the fantastic boutique hotel Dwarika Hotel Kathmandu, the Dhulikhel Resort and the best places to visit in Kathmandu.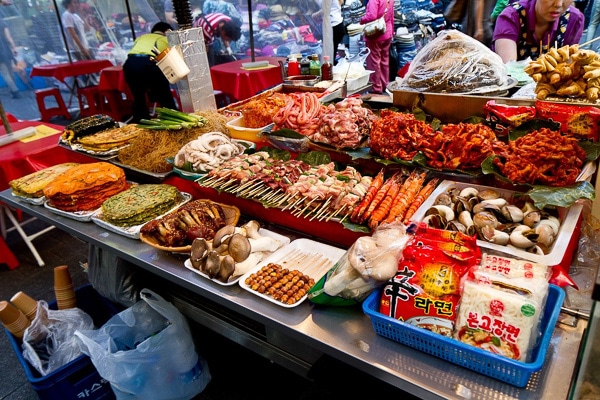 I covered all of the costs associated with putting together this Incheon travel blog post. However, this post does includes affiliate links. That means if you click through and end up making a purchase I will receive a small commission. I wanted to make sure you were aware of this.