Ottawa restaurants Byward Market side are a foodie highlight of any trip to Canada's capital. Bytown was Ottawa's name before it became the capital of Canada in 1857. Byward Market was home to many of the laborers who built the Rideau Canal as well as an open-air market since the 1840s.
The commercial barges used to travel right through the market using the Bywash, an overflow stream from the canal. The Bywash is now Dalhousie, George and York streets – the heart of the Byward Market Ottawa area. Visiting this area is one of the most fun things to do in Ottawa.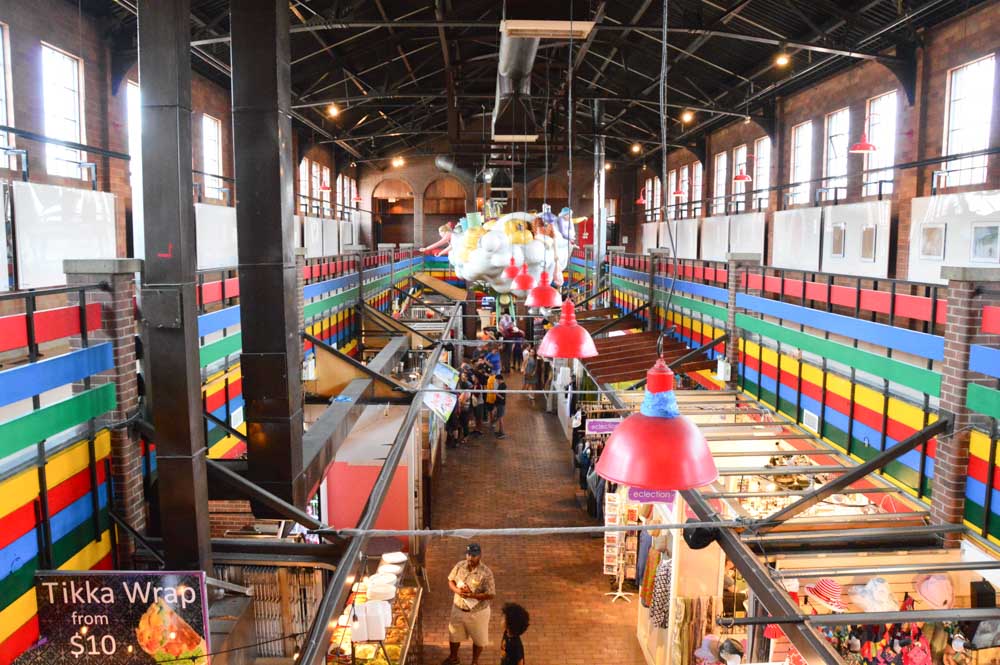 But that's enough about barges and washing – let's get onto the food. Byward Market Restaurants are some of the best that Ottawa Canada has on offer. This pulsing area is still home to produce markets, bars, street art, hotels and so much more.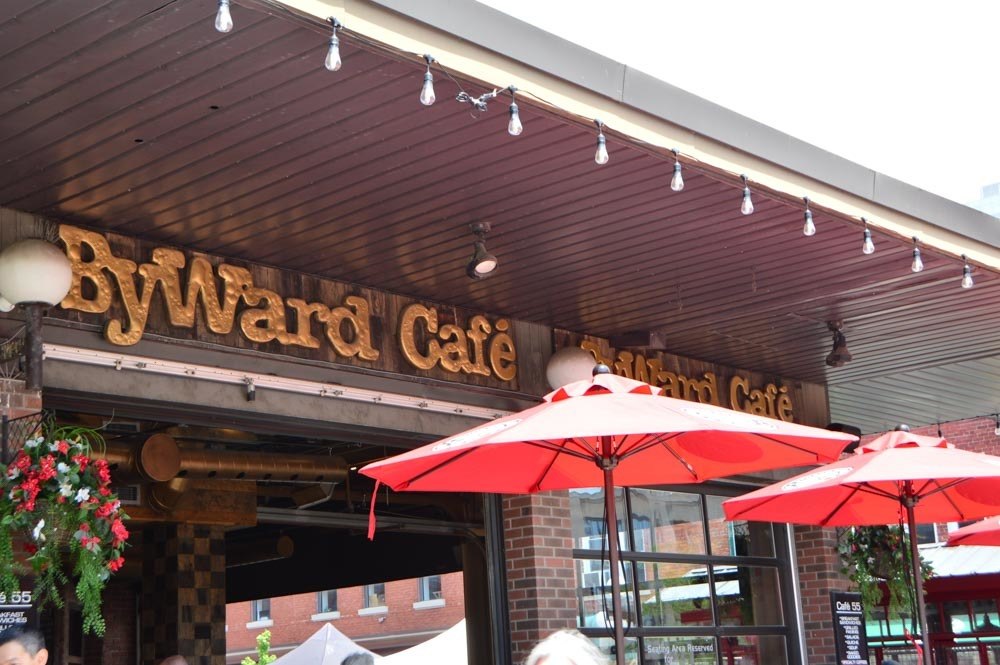 The Byward market area is a grid, like most of downtown Ottawa. Let's move through some of the key restaurant streets in the Byward Market Area.
I managed to visit several Byward market restaurants during my trip. The rest of the Ottawa Byward Market restaurants on this list came recommended by locals I met and from where I explored.
See this as a curated list of restaurants downtown Ottawa has on offer rather than an exhaustive one.
If you do want a complete list of all Ottawa restaurants Byward Market click here to get through to the main Bwyard Market website restaurant list.

Ottawa Restaurants Byward Market – Sussex Street
1. Social
The focus at Social Restaurant is progressive Canadian cuisine and it is known as one of the best restaurants in Ottawa Byward Market. Social Restaurant Ottawa kicks off the day with brunch then fit in some lunch and a cocktail hour before dinner.
The dinner menu at Social Ottawa has a nice range of starters and then some socials which are easy to share. These include oysters, charcuterie, cheeses, and seafood.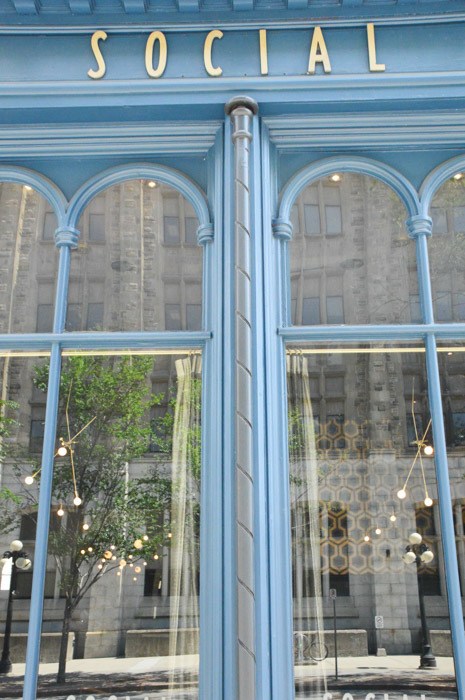 The main meal choices at Social are a classic mix of red meat, fish, burger and pasta – easily something to make everyone happy. It has both indoor and outdoor seating and is known for having a great atmosphere. Social Restaurant is probably the best of the Byward Market restaurants patio options.
⇒ Make a booking at Social Restaurant
2. Moscow Tea Room
Moscow Tea Room is one of the city of Ottawa's top bars/restaurants. It started life as a nightclub five years ago but is now the Ottawa version of the famous new york Russian Tea Room. The Moscow Tea Room Ottawa is housed in a heritage building and the interiors are deep, rich and opulent!
The Moscow Tea Room, of course, serves tea in the afternoon. But it is known as an Ottawa hot spot all day long. I loved the Moscow Tea Room menu. It is more towards the snack end than a fine restaurant end but due to the fantastic atmosphere, it is easy to spend an entire evening here.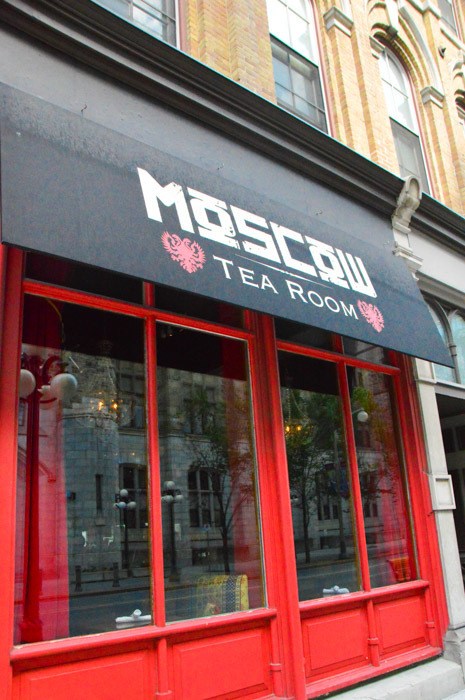 The Moscow Tea Room dinner menu starts with Russian Borscht of course! This is the classic Russian beetroot soup. Next up are some salads and then pierogis which are delicious Russian dumplings.
The Moscow Tea Room sharing plates cover oysters, cheeses and charcuterie options. Then a range of flatbreads followed by a small number of classic mains – including of course Beef Stroganoff.
Ottawa's Moscow Team Room is a place where locals come for a fun night out or a special drink and one of the highly-rated places to eat in Byward Market. I would highly recommend adding it to your Ottawa restaurant itinerary.
York Street
3. Play Food and Wine
Play Food and Wine Restaurant Ottawa was created by Stephen Beckta and chef Michael Moffatt who previously ran a very successful restaurant and bar called Beckta. The focus at Play Byward Market is on a changing menu of small plates and a great range of wines by the glass.
The Play menu is divided into Charcuterie, Savour (where the majority of the small plates are), snacks, cheese, chocolate and sweet.
⇒ Another fantastic city in Canada that isn't too far away is Halifax, Nova Scotia. There are loads of fun things to do in Halifax like visiting the fantastic Halifax Farmers Market and taking Atlantic Canada's number one tourist attraction the Harbour Hopper Halifax and don't miss 11 Beautiful Canada Landmarks.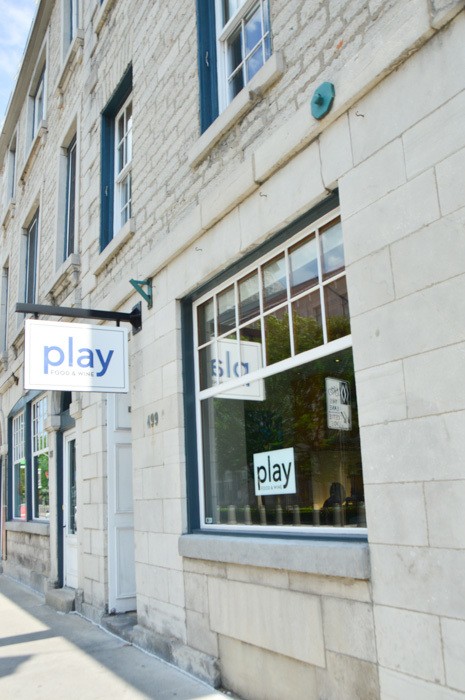 I really enjoyed the wine list at Play Restaurant Ottawa. I started my meal with a glass of Cave Spring Blanc de Beckta – sparkling wine from around Niagra Falls which was recommended by my waiter – and excellent. I then moved onto some white wine from Oregon in the US – a fantastic state for great white wines.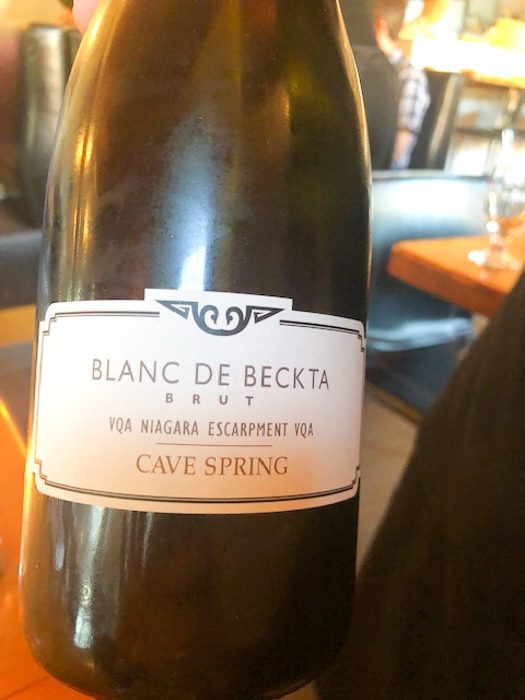 The menu at this restaurant in Byward Market changes with the season but some items have earnt their place on an ongoing basis. I asked the waiter to bring me the items for which Ottawa's Play Restaurant is best known.
I started with a snack of tempura Cauliflower with hot sauce. It was good but I have had better when it comes to this type of dish.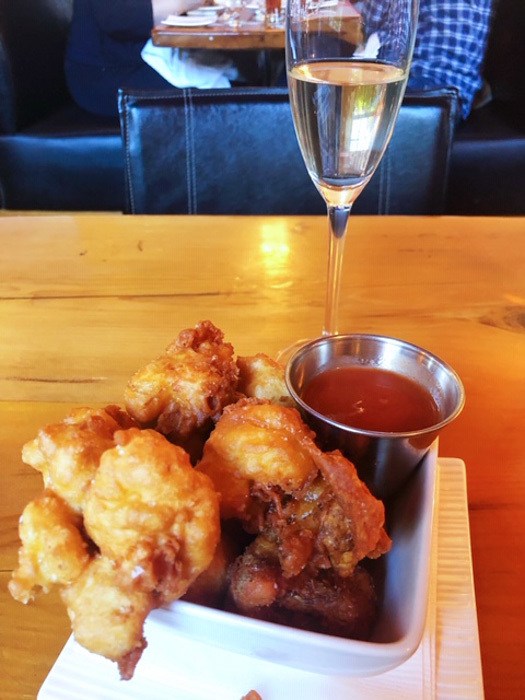 ⇒ I love ticking off seeing a landmark. See how many famous landmarks you've seen in my series of posts: 60 Most Famous Landmarks in the World, 27 Top Australian Landmarks, 25 Asia Landmarks, 61 Magnificent Landmarks of the UK, 13 China Landmarks, 35 Japan Famous Landmarks, 60 Most Famous Landmarks in Europe, 25 North America Landmarks, 25 Canada Landmarks and 15 Famous Landmarks in the US.
Next up was the tuna crudo which is served with cucumber, honeydew, tomatillo, and basil. This was absolutely delicious and wonderfully light after the tempura cauliflower.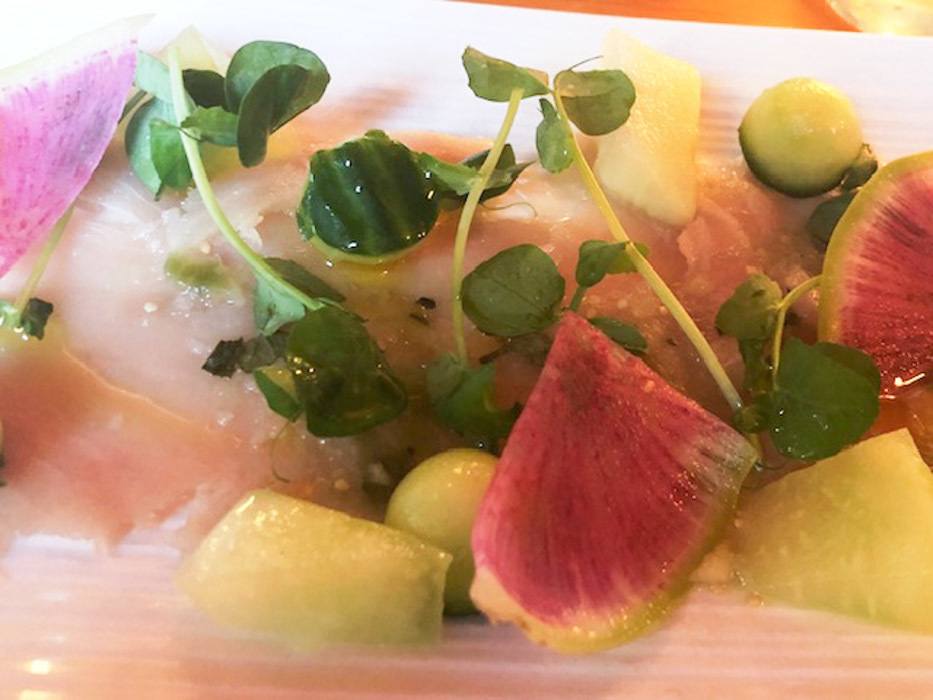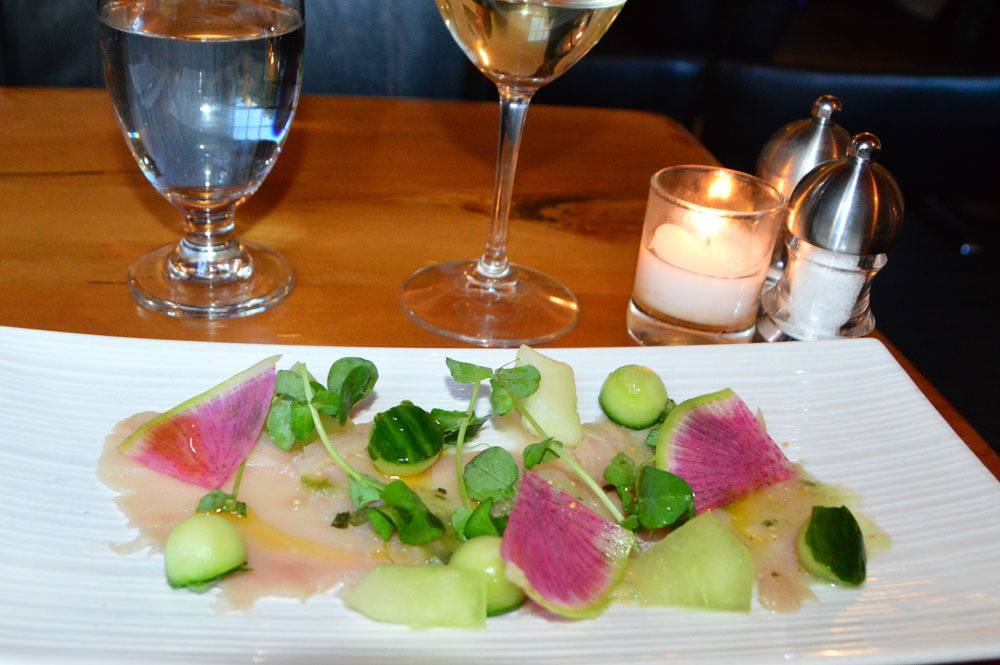 However, the highlight of my Play Ottawa dinner was the Ricotta gnocchi. This was amazing. So light and fluffy. It was served with delicious sweet pea pesto, asparagus, and basil. Absolutely delicious.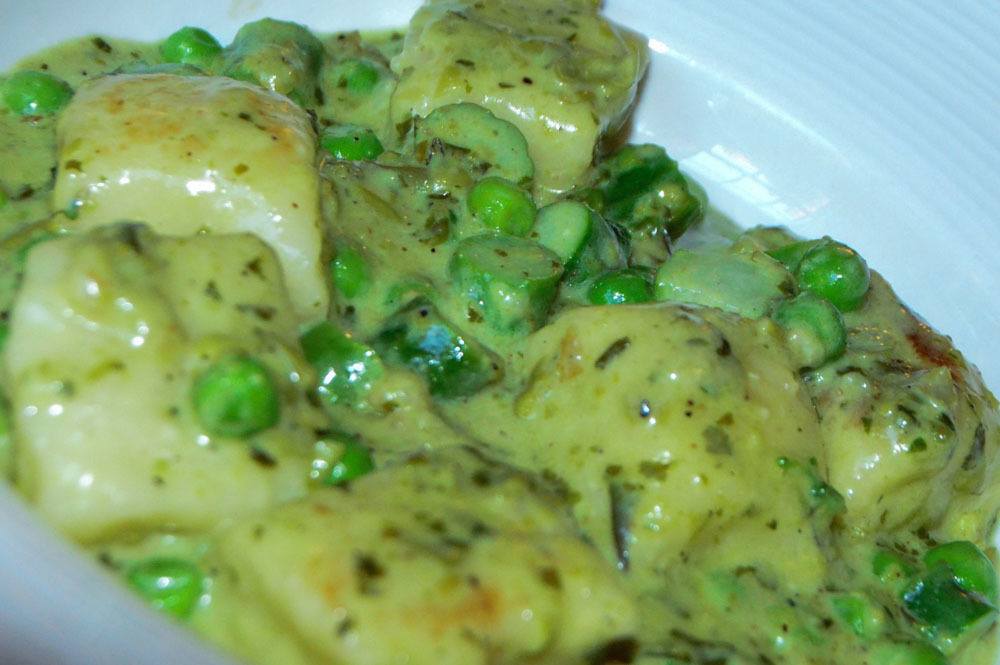 ⇒ Book Play Food and Wine – which I would recommend doing as it gets busy.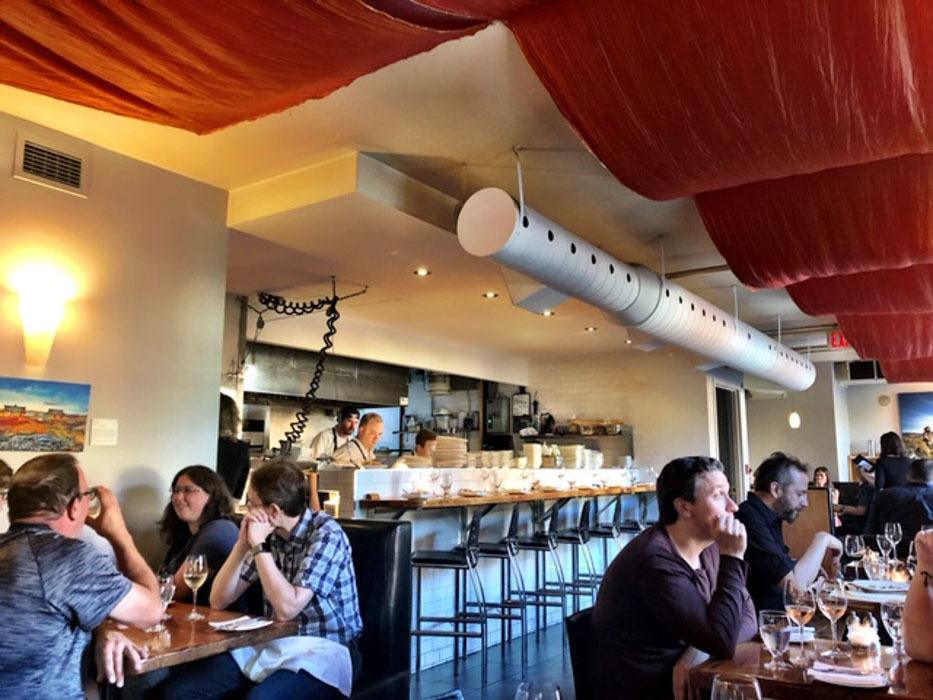 4. Restaurant e18hteen
Restaurant 18 is a modern take on a steakhouse. It is a fine dining restaurant with white plates and a french-inspired menu – this is an Ottawa restaurant for a night out. The Restaurant 18 Ottawa starters include a range of raw options – focussed around seafood – and a range of salads.
Mains at this Ottawa restaurant are broken into seafood and steak and chops – with almost all of the red meat coming from Canada – and of course a range of side options.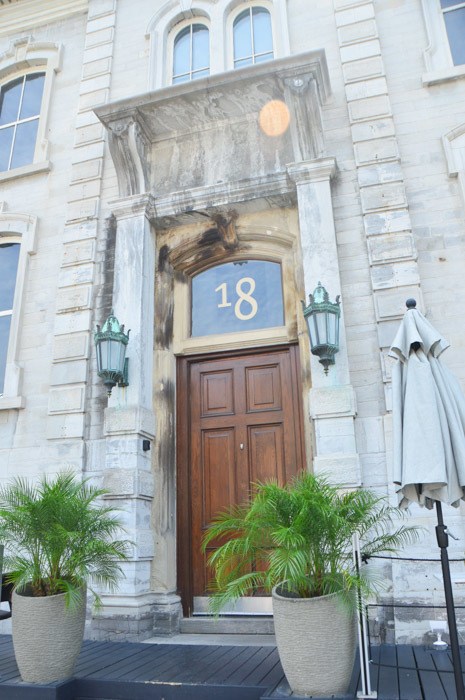 Restaurant e18hteen has been around for 18 years so this is a safe choice for a tasty night out if you are after a fine dining experience.
5. Sidedoor
Sidedoor opened in Byward Market just over 8 years ago. It is known for its tacos and Asian dishes – but it isn't a Mexican restaurant nor an Asian restaurant.
It is much more a fusion restaurant. I visited Sidedoor Restaurant Ottawa for lunch. The Sidedoor Ottawa dining room has a nice open ambiance and it is possible to sit in a glassed-in conservatory or under full cover.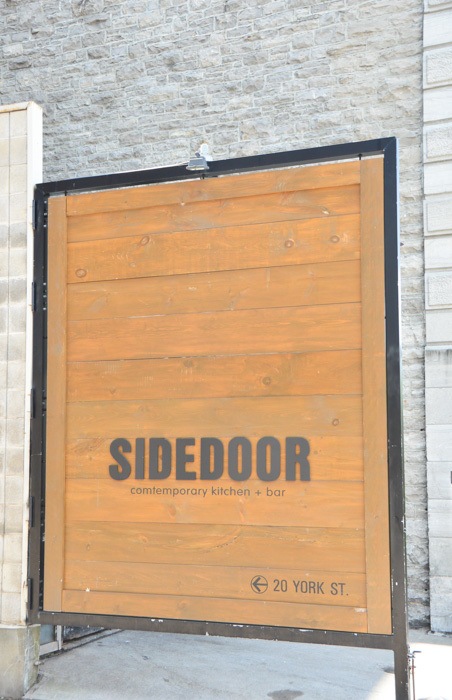 I enjoyed some dumplings and a crispy fish taco. The fish taco at Sidedoor Ottawa was good but not amazing. I preferred the pork and chicken dumplings.
I saw quite a bit of coverage stating that the Sidedoor Japanese ramen soup is fantastic but I visited on a very warm day so soup wasn't an option. Sidedoor is also known for its donuts but alas I was too full.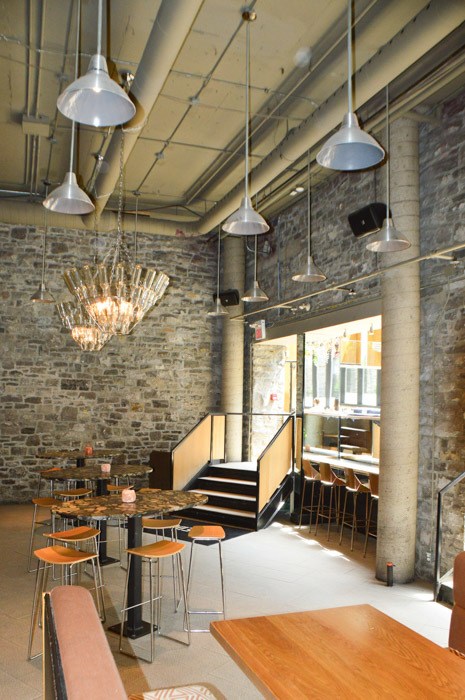 Sidedoor Bwyard Market also offers a dim sum brunch.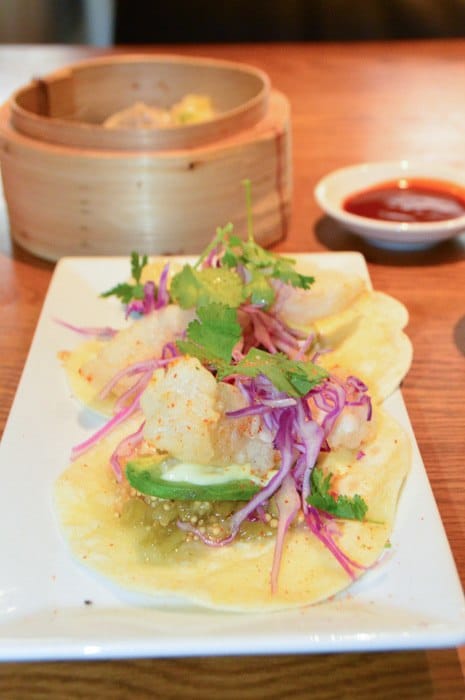 ⇒ Here are some of the best places in the world to watch the sunrise and fall: 10 Places to watch the Sunset in California, 7 Best Places To Watch Sedona Sunsets, 18 Spectacular Spots for the Best Sunsets in Seattle, 5 Stunning Santorini Sunsets, 8 Sunsets in Ibiza, 11 Places to see the Venice Sunset, 6 Spots to Watch Sunrise in Paris, 11 Places to see Sunset Edinburgh style, 15 Places to see Sunsets in London and 9 Spots to watch the Sunrise in London.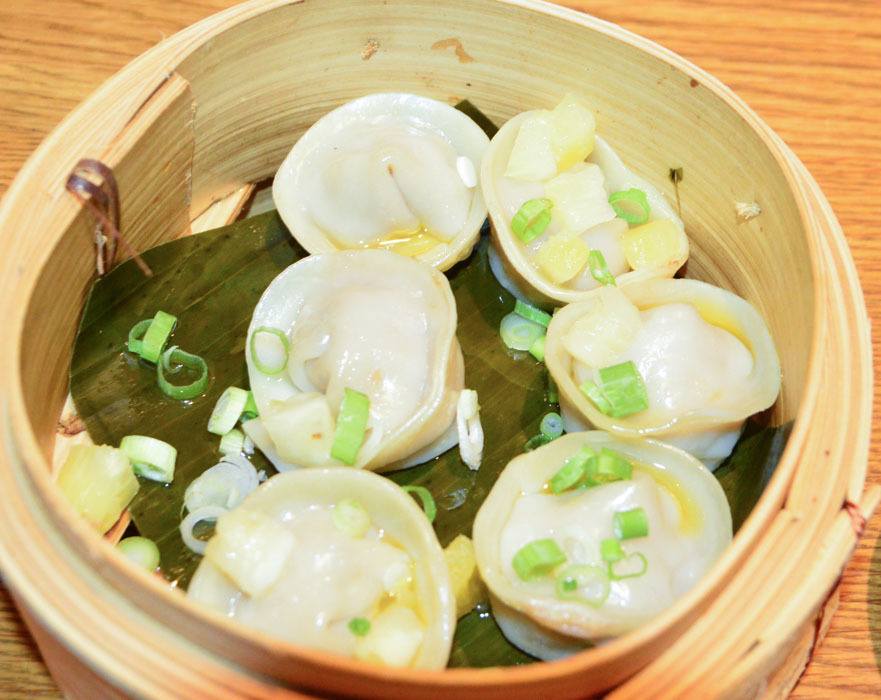 The Actual Byward Market
The actual Byward Market is an undercover structure on Byward street. Many of the restaurants in this area are more casual and about getting a quick bite to eat rather than spending an evening.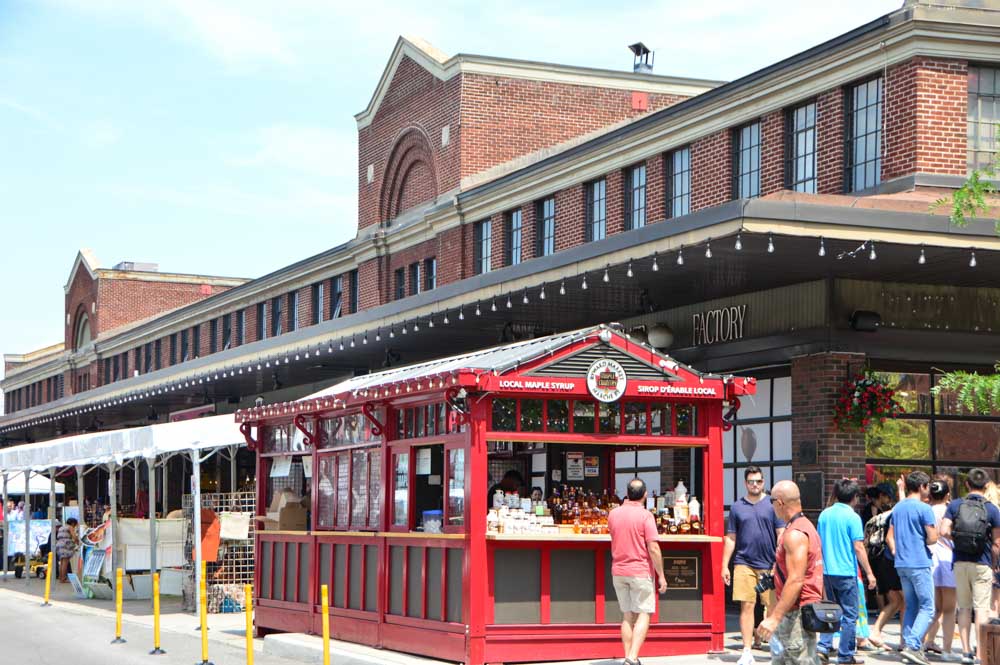 I had a delicious pork taco with some fantastic salsa and guacamole at Corazon de Maiz. The queue was seriously long and the smell oh so good. Corazon de Maiz Ottawa is a great place for lunch or a snack – and it is number 15 on Tripadvisor Ottawa restaurants which is a pretty impressive achievement!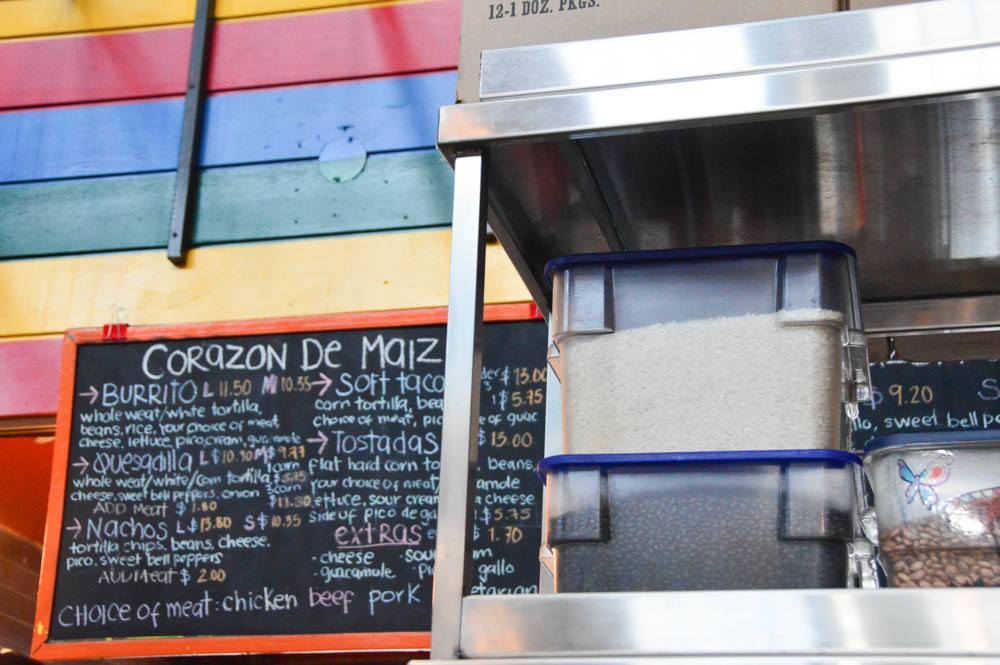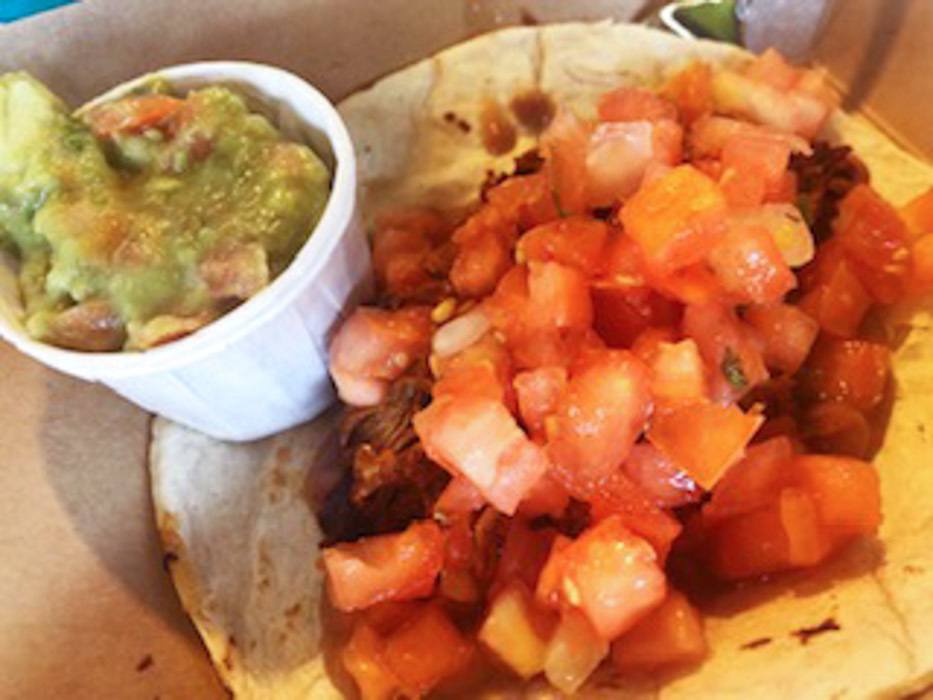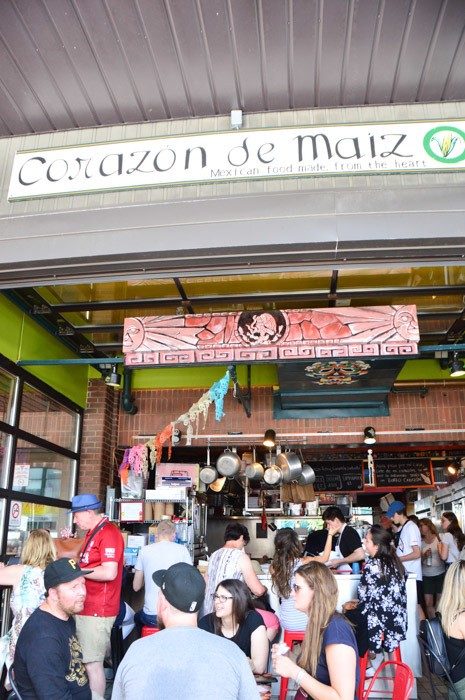 6. Beaver Tails
Don't come to Ottawa and not try at least one Beaver Tail. These are genuinely loved by locals and it is easy to see why. I would describe a Beaver Tail as what would happen if a donut met a rolling pin. It has a classic donut exterior and a fluffy inside.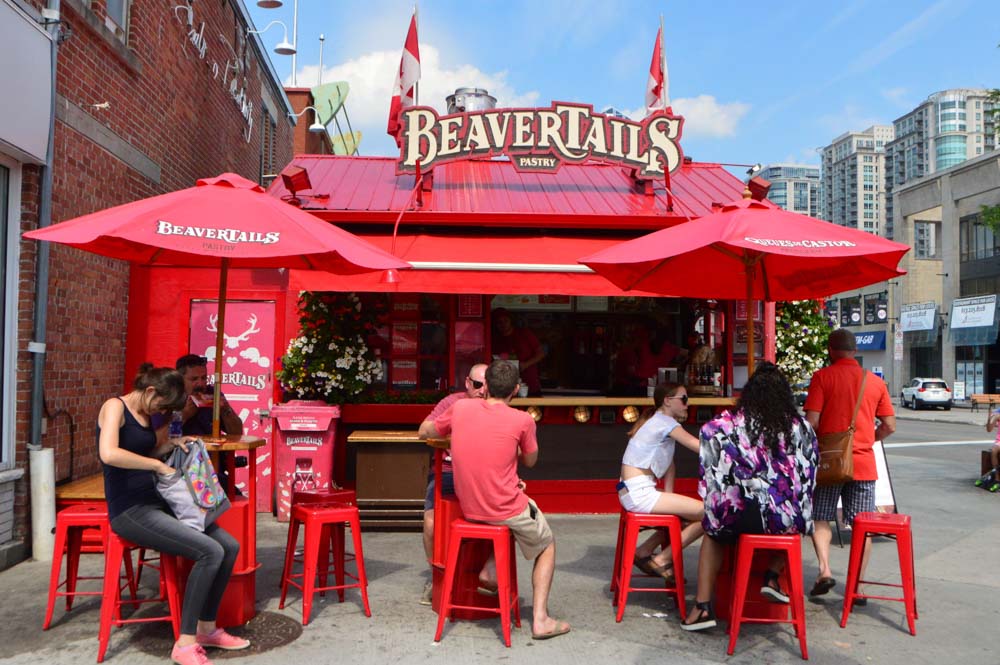 There are many options available when it comes to choosing your Beaver Tail. The classic option is cinnamon and sugar – I had a Killaloe Sunrise which adds a touch of lemon as my beaver tail and gosh it was rather delicious.
There is a lengthy list of Beaver Tail options at this Ottawa branch – add cookies and vanilla icing for a Coco Vanil or cream cheese and strawberry jam for a Strawberry Cheesecake or try a Bananarama which has chocolate hazelnut spread and bananas. Helpfully Beaver Tails supplies the calories for all of its different combinations.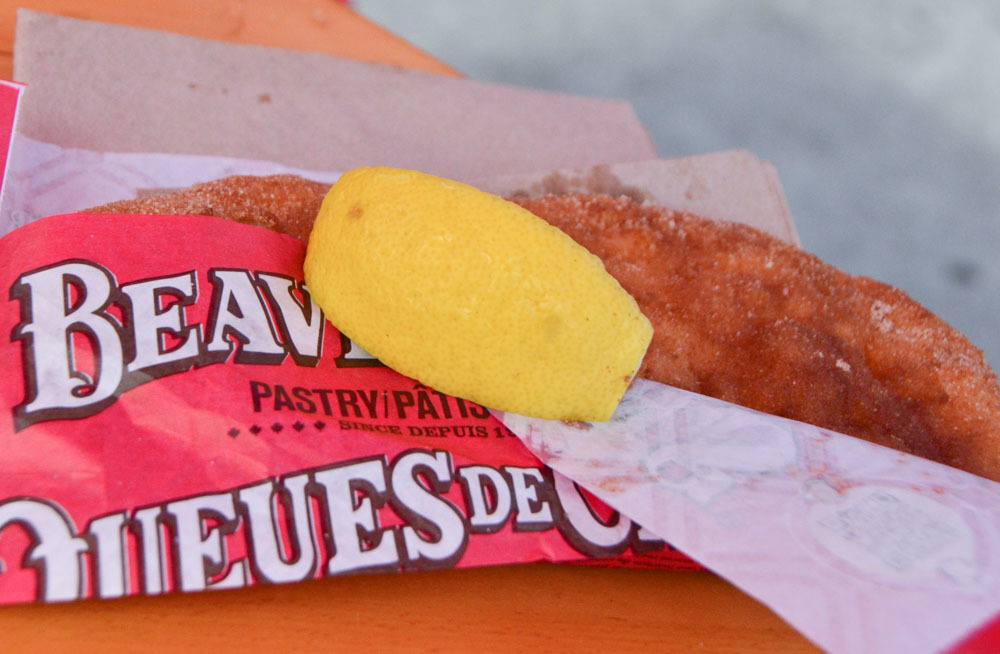 So what are the best restaurants Byward Market has on offer? For me, that depends on what you're after. For a snack, the best restaurants in Byward Market for me would be Corazon de Maiz and Beaver Tail. For a full meal then the best Byward Market Restaurants would be Play Food and Wine and the Moscow Tea Room.
Dalhousie Street
Good wine and a view – one of my favourite combinations. The Coppers Spirits and Sights bar is on the 16th floor of the Andaz Hotel in the Byward Market area.
The bar is both indoor and outdoor and has the title of Ottawa's tallest rooftop bar. This makes for some fantastic views and photos! There is food at the Copper bar Ottawa but the focus is on drinks and the wonderful view.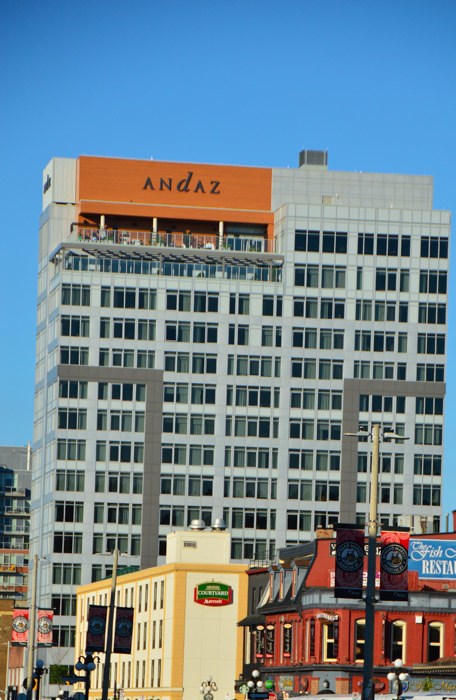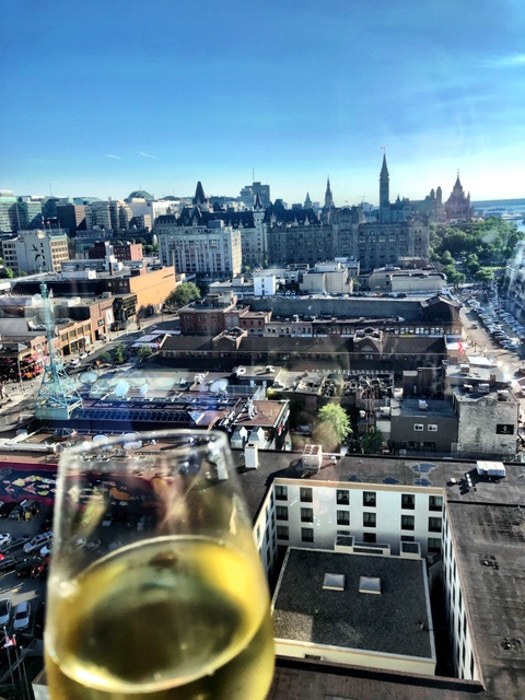 Pili Pili only uses hardwood charcoal to bring a unique flavor to its very well known and appreciated grilled chicken. Pili Pili Ottawa is more for casual dining than a night out.
Ahora Mexican is a casual restaurant featuring fresh ingredients in their Mexican food and a salsa bar! Plus lots of margaritas.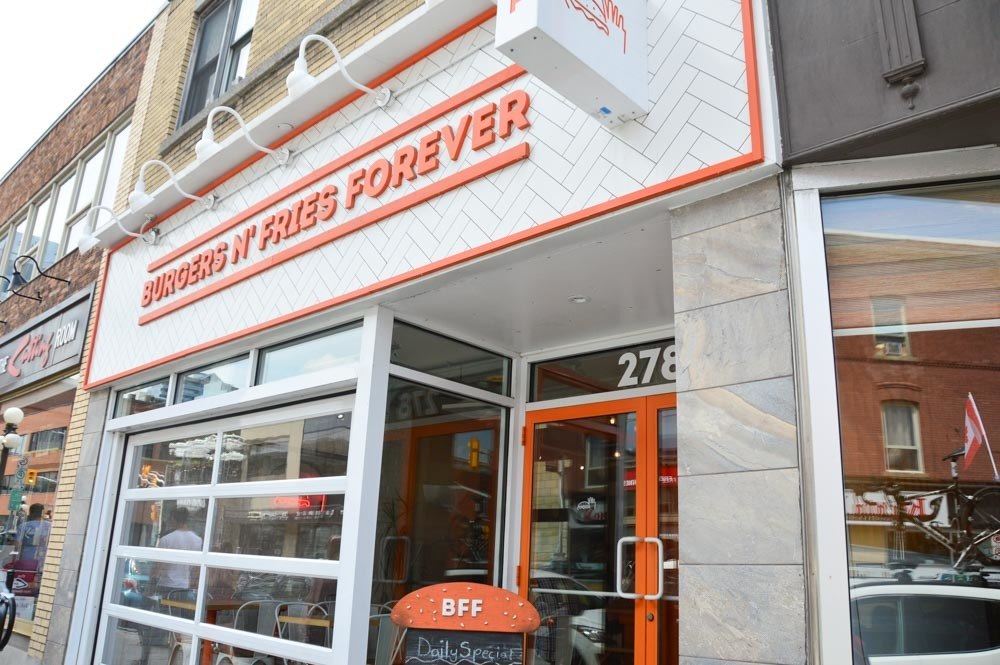 There are quite a few more gourmet hamburger joints in the Byward market area. Burgers n Fries Forever "smash" their handcrafted burgers to perfection. And double fry their fries for a crispier fluffier chip. Das Lokal kitchen and bar offers European food with a German bent.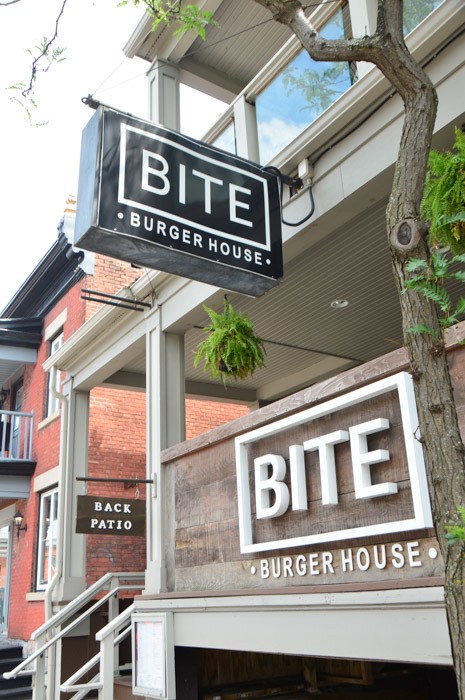 Benny's Bistro is at 119 Murray Street. It's 30 seats can be found at the back of The French Baker. This is Canadian-french fusion cuisine with daily specials which comes highly recommended.
Benny's Bistro Ottawa does breakfast and lunch on weekdays and brunch on the weekend eg it isn't open for dinner.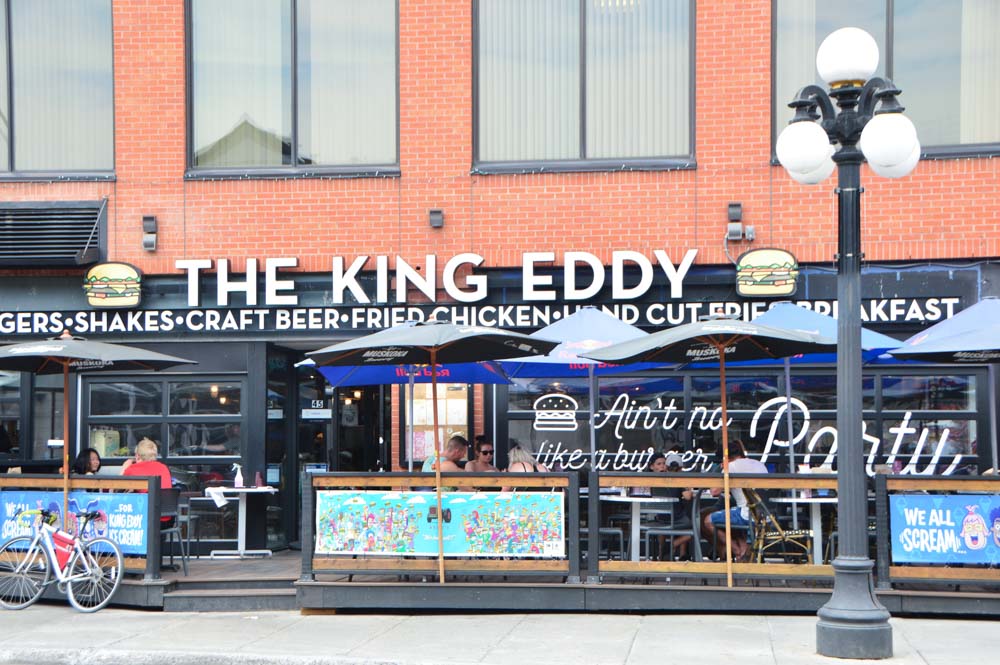 The Grand Pizzeria came highly recommended by locals. The SmoQue Shack features Ontario craft beers and amazing pulled port, brisket, ribs and wings and is at 89 Clarence Street. [separator type="thick"]
⇒ If you love markets and Canada check out my post on halifax Farmers Market. [separator type="thick"]
Beyond the Byward Market for Ottawa Restaurants
I had some other great meals in Ottawa outside the Byward Market area.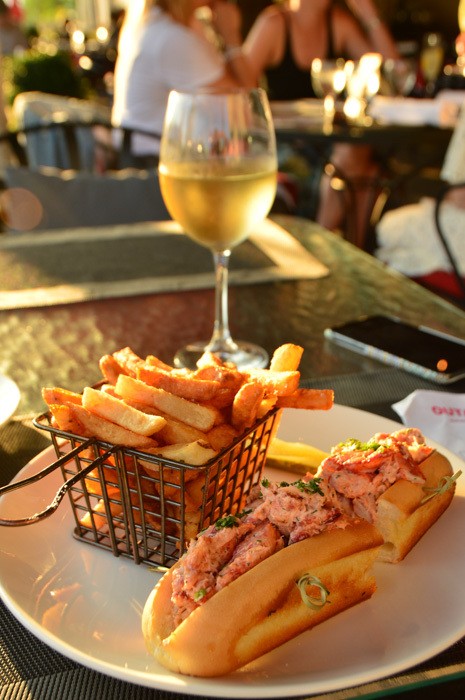 Reputed to be the most beautiful patio in Ottawa, La Terrasse has fabulous views of the Parliament Buildings and the Rideau Canal. It is also a symphony of colours and part of the Fairmont Chateau Laurier hotel.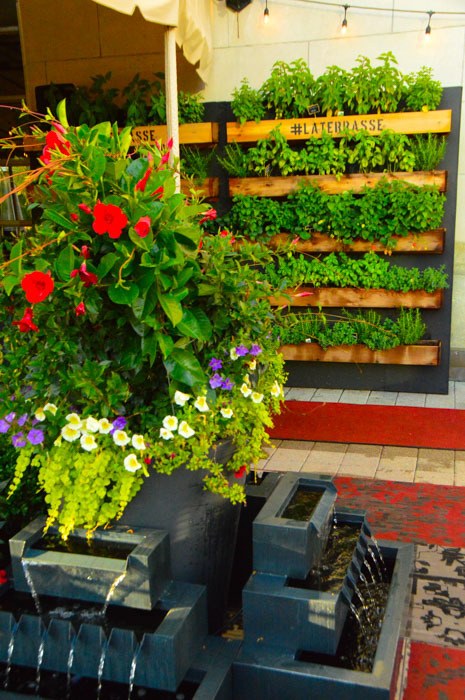 La Terrasse Ottawa itself is gorgeous. It was overflowing with red flowers when I visited. But it is best known as being a fantastic and photogenic spot to watch the Ottawa sunset so you can combine a major Ottawa tourism attraction with your dinner. The food at La Terrasse is also pretty good. I had a delicious lobster roll.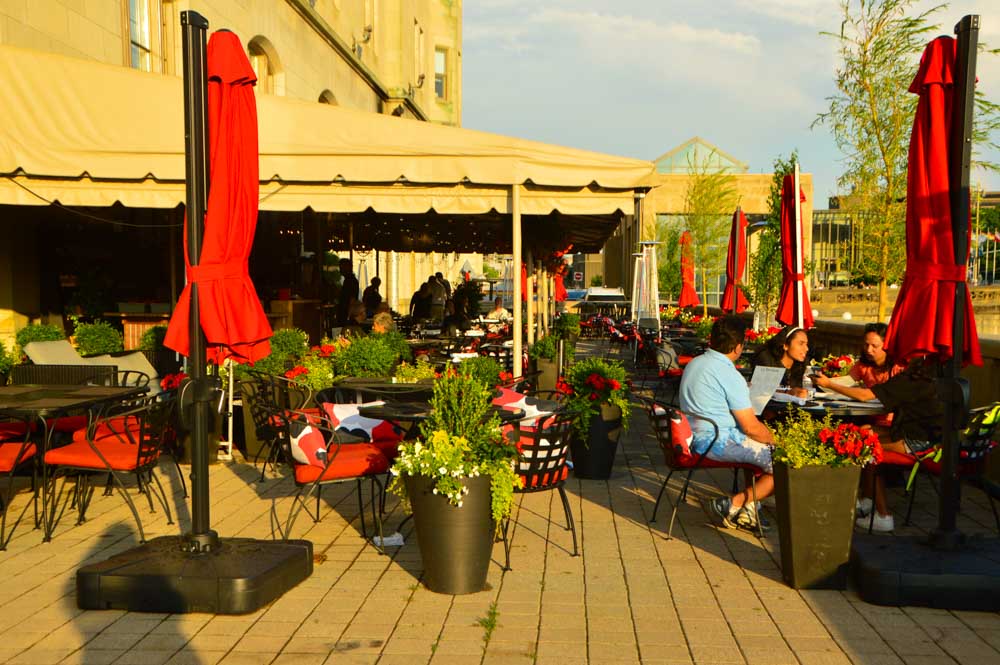 I had a fantastic meal at Le Baccara restaurant at Casino Lac-Leamy which has earned the CAA – AAA's five-diamond rating for years and years. Le Baccara Ottawa has a fantastic open kitchen so you will see the experts in the kitchen during preparation.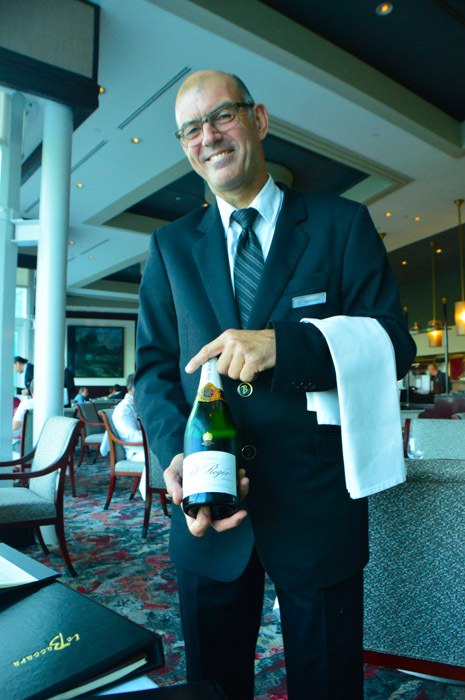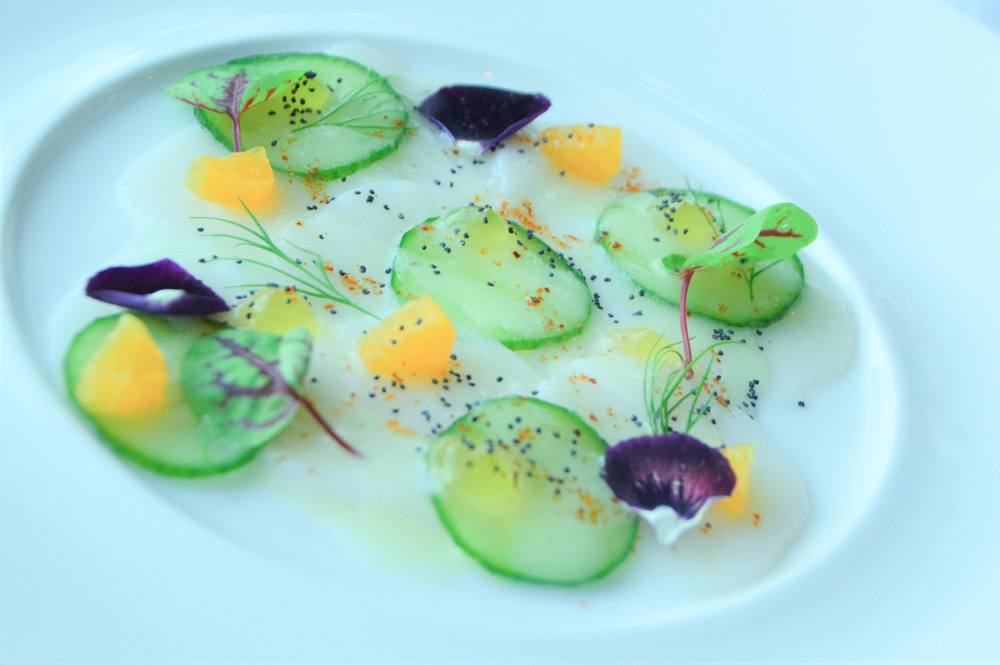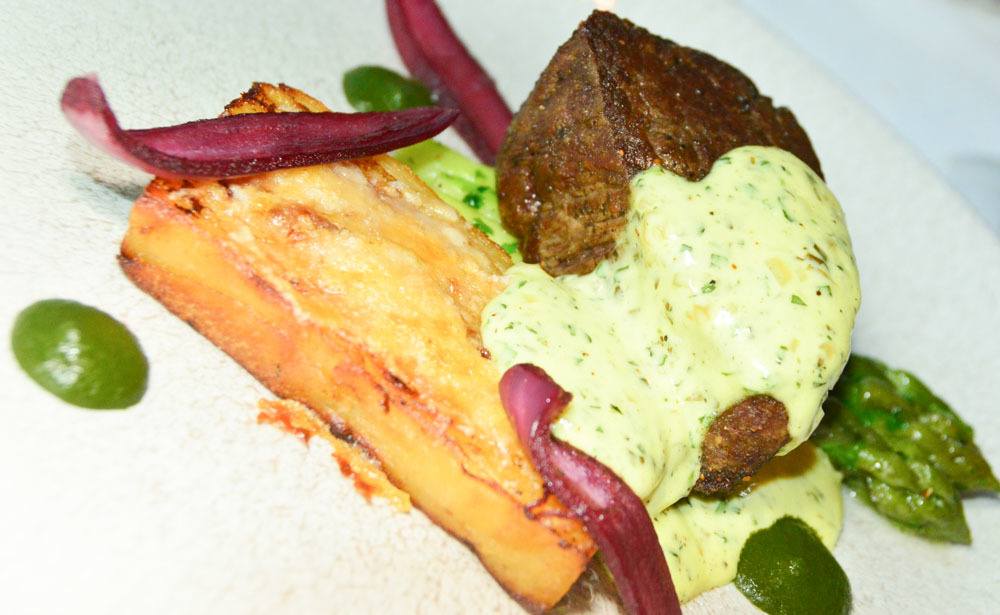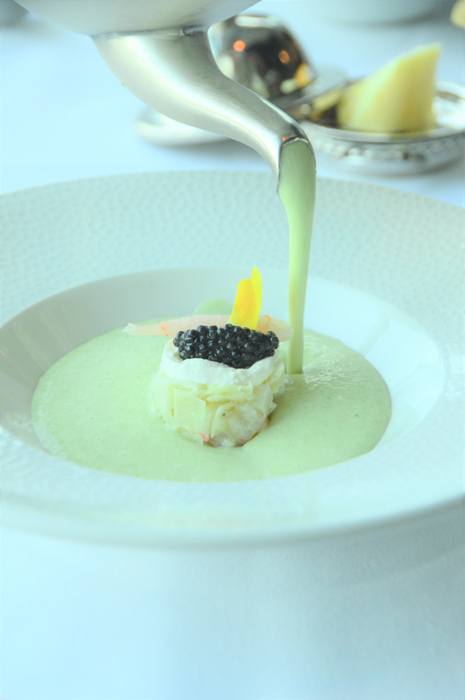 It is rather shocking how reasonably priced this extremely awarded restaurant is! A 5-course Le Baccara tasting menu is only Canadian 105 dollars – very cheap for such a prestigious restaurant.
My five courses at Le Baccara included scallops ceviche, foie gras croquette style (a highlight), beef, a small chocolate souffle and granite with coconut and passion fruit. And some fantastic chocolates which required a doggy bag.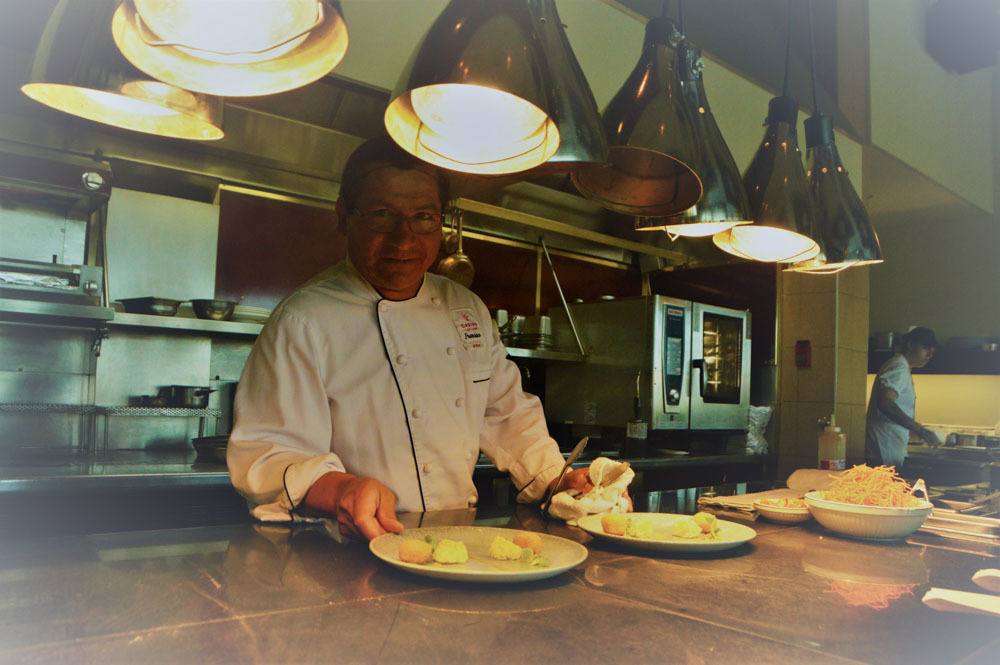 When it comes to downtown restaurants Ottawa, I had a fantastic meal at Riviera on Sparks Street on my last night in Ottawa. I was dining solo so had a seat at the bar/open kitchen which I really enjoyed.
The focus at Riviera Ottawa is on seafood. The Riviera menu is split into raw, starters, pasta and mains – most with a seafood twist.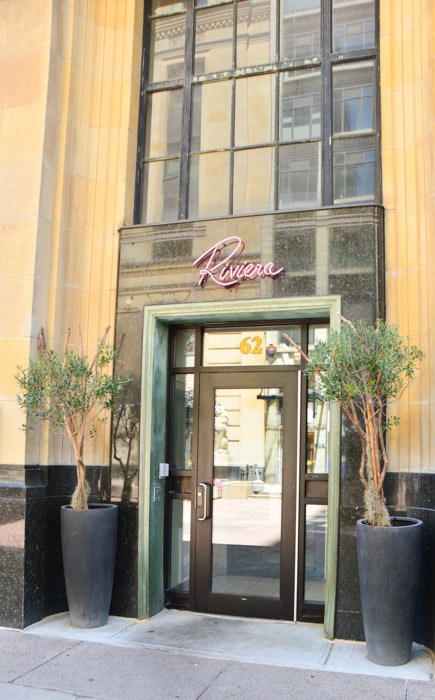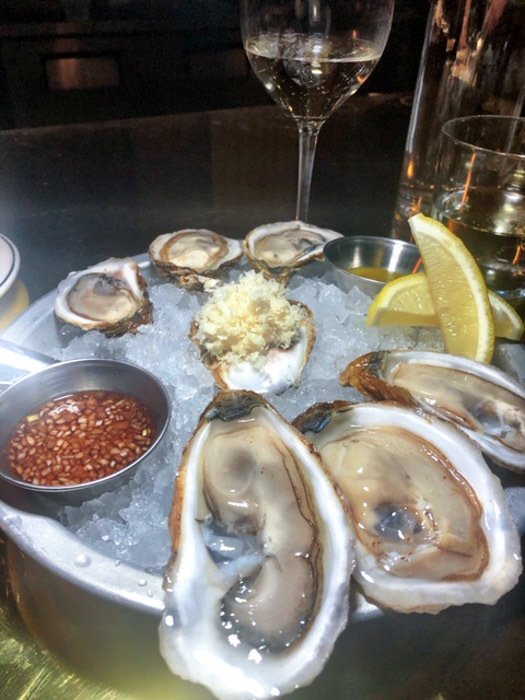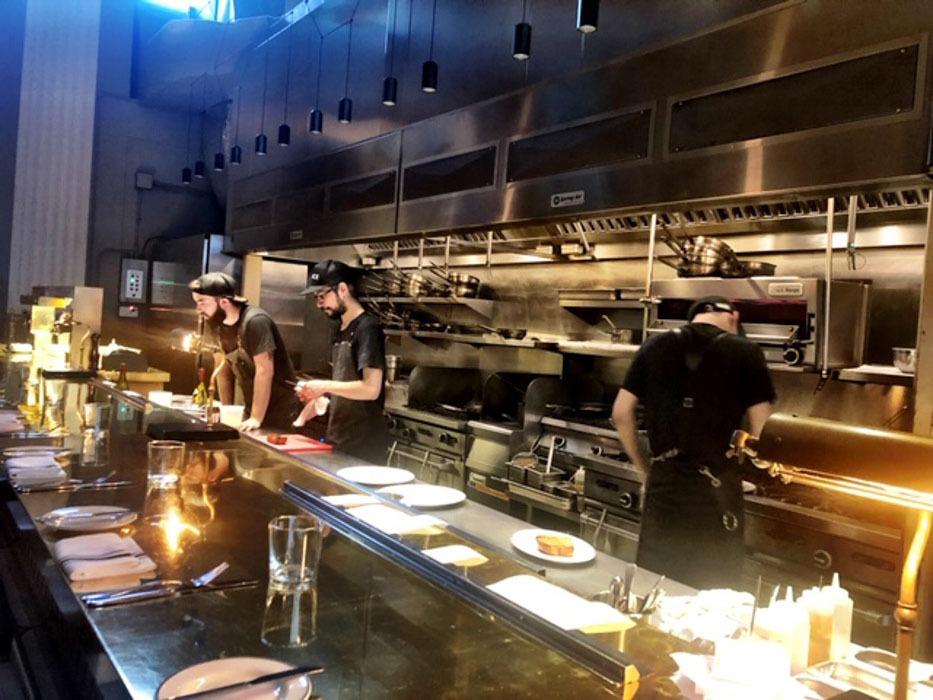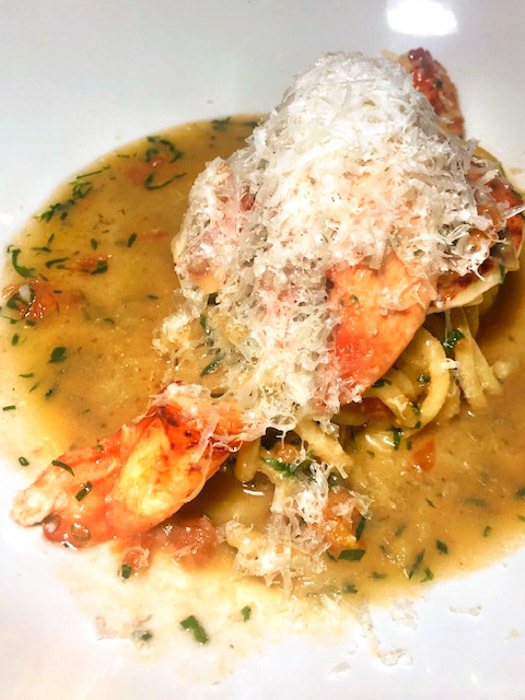 I started my meal at Riviera with some amazing raw oysters and then followed with the lobster spaghetti. As you can see in my photos it was a generous serve of a tender lobster tail on perfectly cooked pasta. Delicious!
Brasserie du Temps was the first microbrewery in Ottawa and opened nearly 10 years ago. And it is located on brewery lake. Brasserie du Temps Ottawa has a huge patio – it is a great outdoor space.
I enjoyed a delicious lobster salad. The Brasserie du Temps brewery has a beer museum and is very popular with local government workers.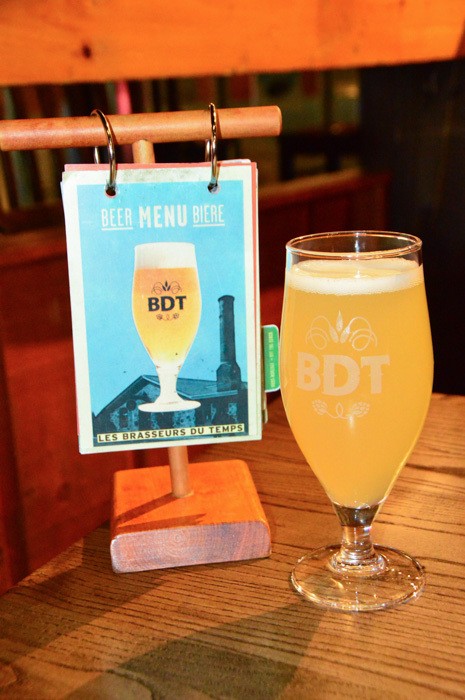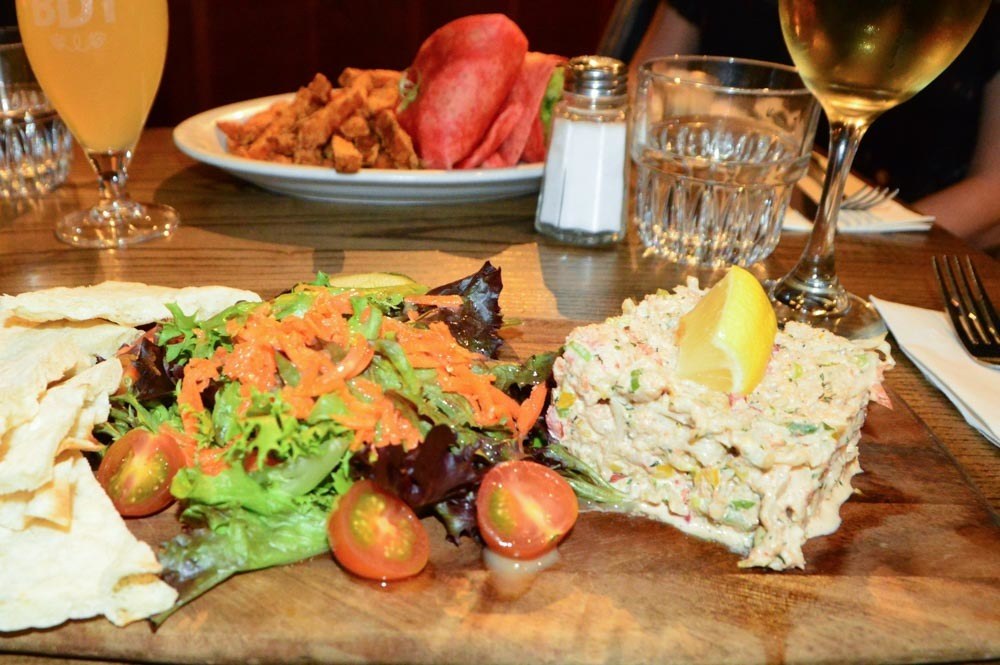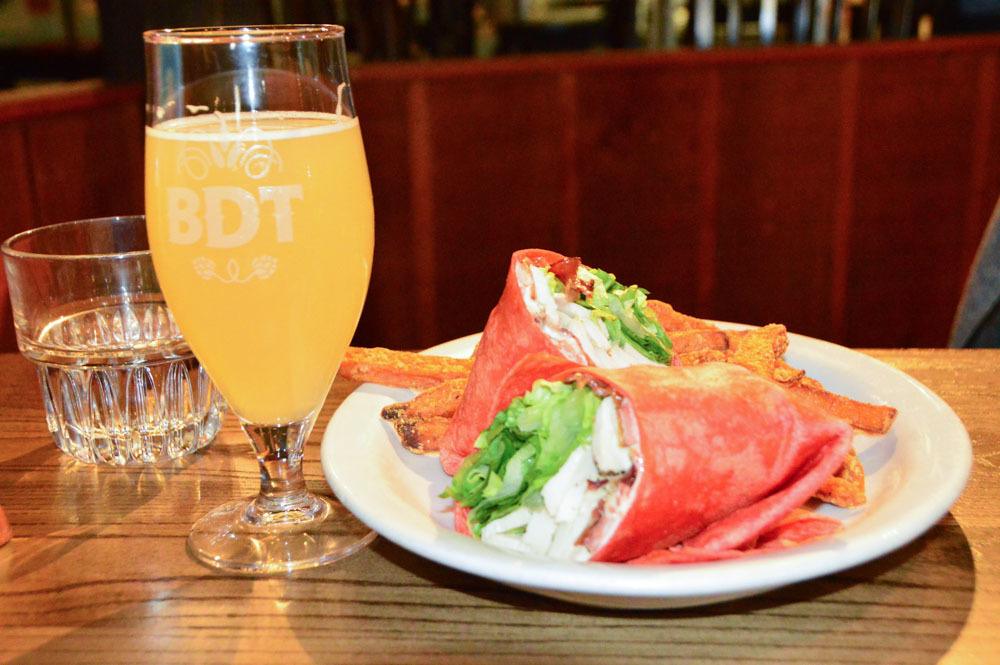 ⇒ Nova Scotia is another stunning region in Canada. Check out my Nova Scotia Itinerary for 6 days to give you a sense of the region. Don't miss the Wolfville Wineries and nearby Wolfville Farmers Market, 16 Most Beautiful Cities in Canada,11 Beautiful Canada Landmarks and there are loads of things to do in Lunenburg with its UNESCO listed old town.
Where the Ottawa Foodies Go
Isn't it always the way that once you have been somewhere for a few days you meet someone how gives you all the restaurants the locals love but you have run out of time to visit them?
This is what happened to me when I quizzed my guide from the brilliant C'est Bon food tours (which you should definitely do) on the best places to eat in Ottawa.
So here's what she told me about her favourite restaurants in Ottawa – hopefully you will be able to get to some of them. Email me if you do and tell me what they're like. [separator type="thick"]
⇒ For more information about C'est Bon Food Tours plus some other fantastic tours read my post on 3 Brilliant Ottawa Tours. [separator type="thick"]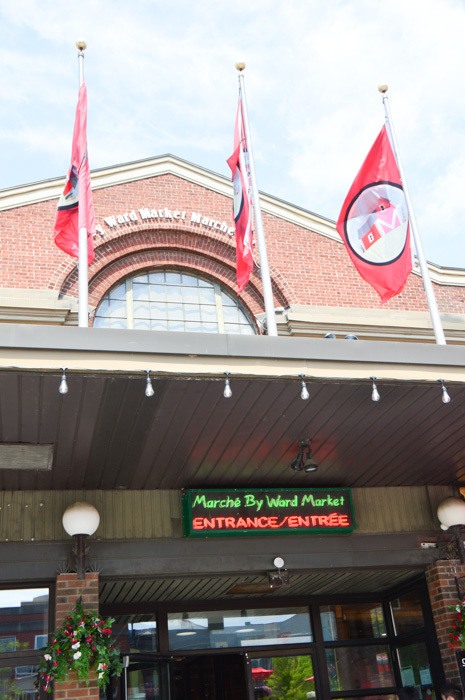 Fraser Cafe

in Springfield is known for easy-going but amazing tasting flavor fusions.

The Rowan gets rave reviews and its menu is inspired by Scotland.

Eldon's is about simple amazing ingredients and a short menu.

I loved the sound of Meat Press which is one of the downtown Ottawa restaurants off Wellington street. Meat Press Ottawa age their own meat and own a charcuterie. They are only open on Friday nights for dinner. There is something about a restaurant only being open one night that makes me think it must be high quality – or is this just a marketing thing?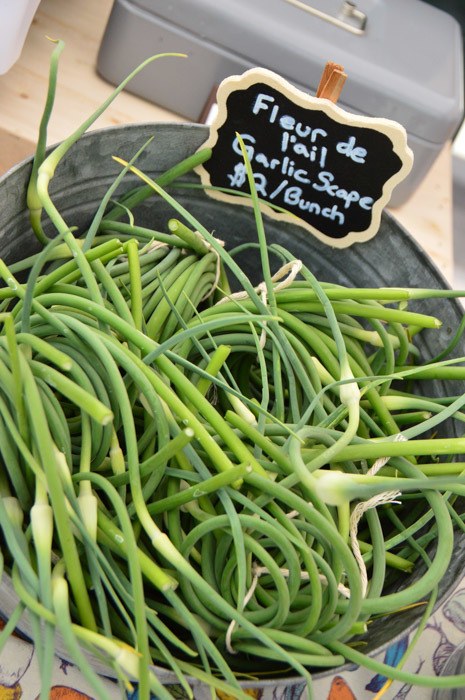 In Hintonburg, go to Art Is In Bakery for almond croissants in the morning and amazing bread and pizza in the evening. And wash it down with a craft beer from the Beyond the Pale microbrewery and finish off with a Susie Q donut. [separator type="thick"]
⇒ Another amazing part of Canada (and home to some beautiful Canada Landmarks) is New Brunswick. Check out my posts on the top New Brunswick Tours, the best things to do in New Brunswick, 16 Most Beautiful Cities in Canada, Whale Watching St Andrews and some charming boutique hotels in New Brunswick Canada.
How to get to Ottawa & Get Around
Ottawa has an international airport. If you are flying to Ottawa from the UK only Air Canada flies direct. However, there are many airlines, including Westjet with whom I flew, that have one connection. If you are coming from within Canada or the US there are loads of flights.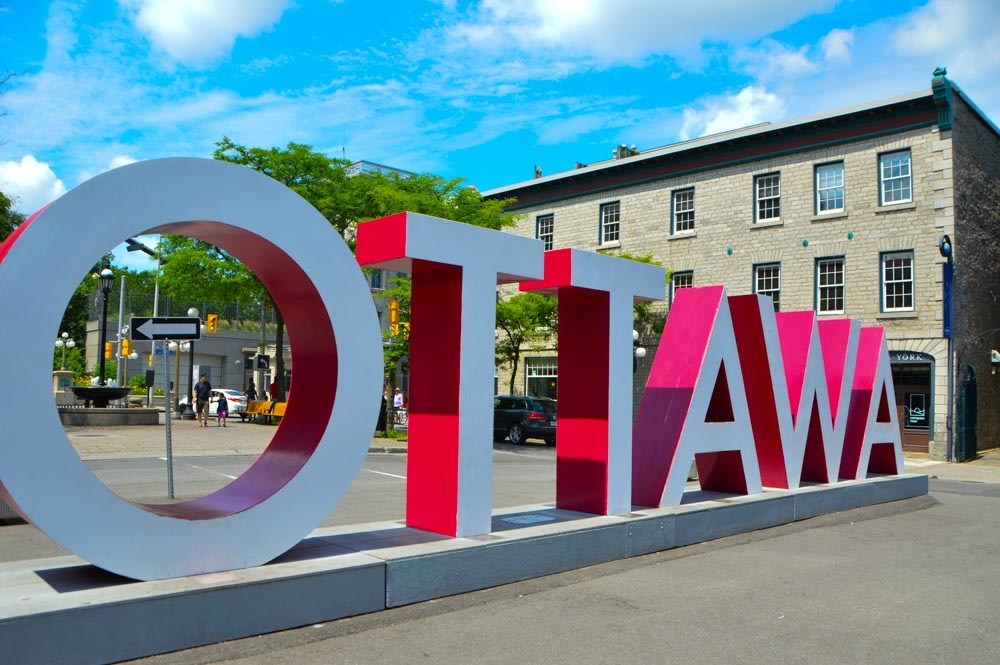 Downtown Ottawa is very walkable. Parliament Hill, Byward Market, and the Rideau Canal are all within walking distance of each other. If you want to explore a little farther bike hire is very easy – and this is a very bike-friendly town.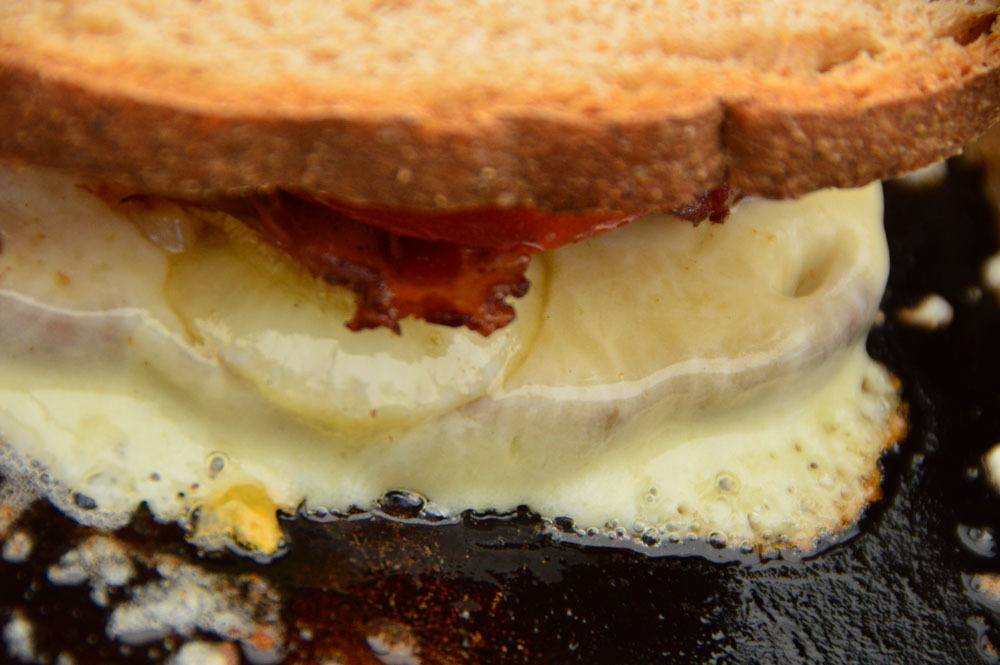 Who Paid for What with this Post
The lovely team at the Ottawa & Outaouais tourism boards covered all of my costs eg hotels, car hire and most meals whilst I was in the area and they covered my flight from Ottawa to New York. I paid for my inbound flight to Ottawa and a few meals and wine – but not really that much if I'm honest.
This post contains affiliate links. That means that if you click through on them and make a purchase I may well receive a small commission. I just wanted to make sure that you knew.
[separator type="thick"]
READ NEXT: 17 Instagrammable and Fun Things to do in Ottawa
[separator type="thick"]
Like this post? Why Not Pin It?