I spent a month based in Medellin Colombia in August and absolutely fell in love with it. I was lucky enough to be in town when the biggest festival of the year Feria de Las Flores was on, had a very photogenic day trip to Guatape and saw the key sites from Narcos on a Pablo Escobar Tour.
In addition to all this boy did I eat. There are some brilliant food restaurants in Medellin as well as cafes. But, this post is about the Best Restaurants in Medellin.
There is an astonishing amount of variety and fusion and new places popping up every day. Medellin is a big place so I have focused on the El Poblado neighbourhood in this post with a couple of exceptions.
I stayed in El Poblado Medellin so it is where I ate the most and it is where most tourists stay. It is also known as a key restaurant area in Medellin and for having some of the best restaurants in Medellin, Colombia.
The biggest surprise for me of the Medellin restaurant scene is its amazing value. Even the most expensive restaurants would be considered cheap in other big cities.
The quality and serving sizes are not compromised nor is the service. I would say Medellin is the best value eating destination I have ever visited.
So I highly encourage you to take advantage of this whilst in Medellin and eat eat eat! When it comes to the best places to eat in Medellin I don't think there is one best restaurant Medellin on offer.
It is much more about your favourite food types and matching those with the huge variety of eating choices available in this wonderful Colombian city.
⇒ Interested in becoming a digital nomad in Medellin? If so don't miss this fantastic ebook Medellin Digital Nomads Guide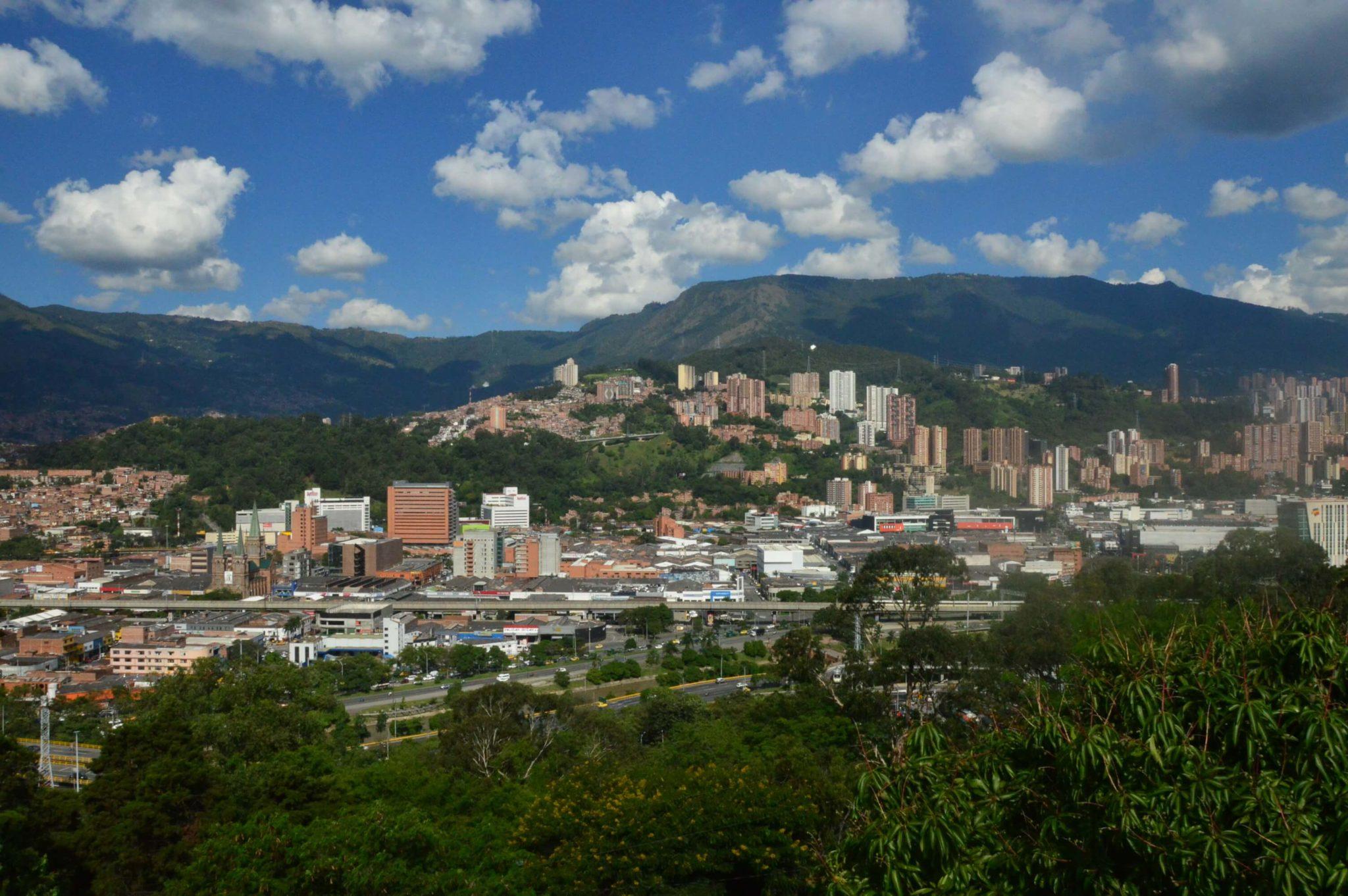 Best Restaurants in Medellin: The Ones Not to Miss
1. Mondongo's Medellin
Mondongos is one of the most famous traditional Colombian restaurants in Medellin. This place is frequented by locals, presidents, tourists – pretty much everyone.
Mondongos Medellin has a great location in El Poblado on Calle 10 – right in the heart of everything and is known as one of the best restaurants Medellin has on offer.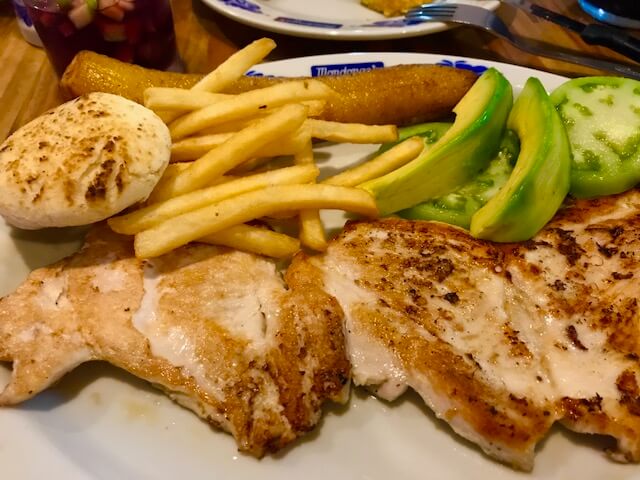 The menu at this Medellin restaurant is classic Colombian. Mondongo's has the Bandeja Paisa classic – as one of the top restaurants in Medellin, this is probably the place to have it.
I had the chicken which was basically grilled chicken with a massive side serving of avocado (I love how liberal they are with the avocado servings in colombia), loads of salad, those plantains of course as they are served with everything.
Mondongos Medellin is most famous for their tripe soup or Sopa de Mondongo.
2. La Causa Medellin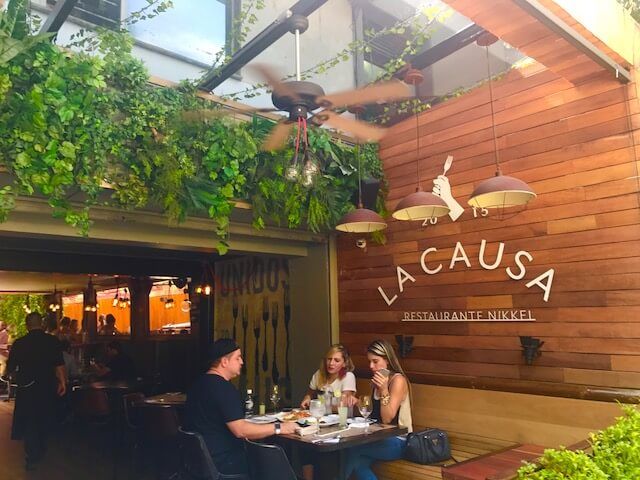 This was my second favourite restaurant of the best restaurants, Medellin. La Causa is a mix of ceviche, sushi, and revolution.
The menu is extensive and everything sounds amazing with La Causa Medellin (ceviche with a bit of a milky sauce that tastes amazing) mega fusion sushi and classic ceviche and sushi.
I think I went to La Causa four times when I was staying in Medellin and it was always amazing.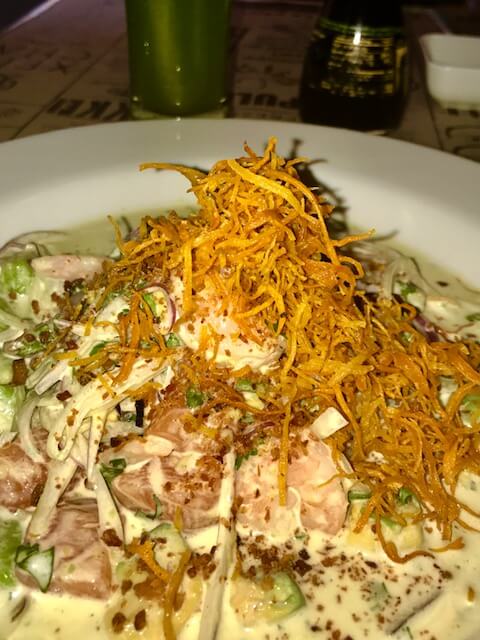 3. Carmen Restaurant Medellin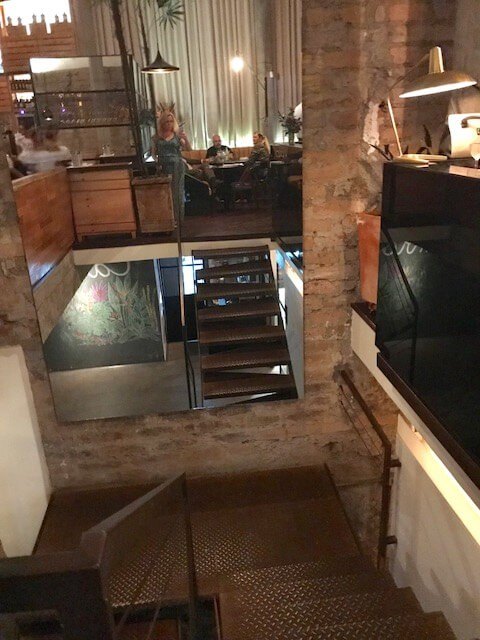 Carmen is one of the most famous El Poblado Medellin restaurants. We went to Carmen as a big group on a set menu.
Alas, it was a bit of a difficult evening as it turned out the most of the group had food allergies/issues which made the Carmen Medellin set menu pretty much unworkable and took some time to figure this out – the poor restaurant nearly went bananas.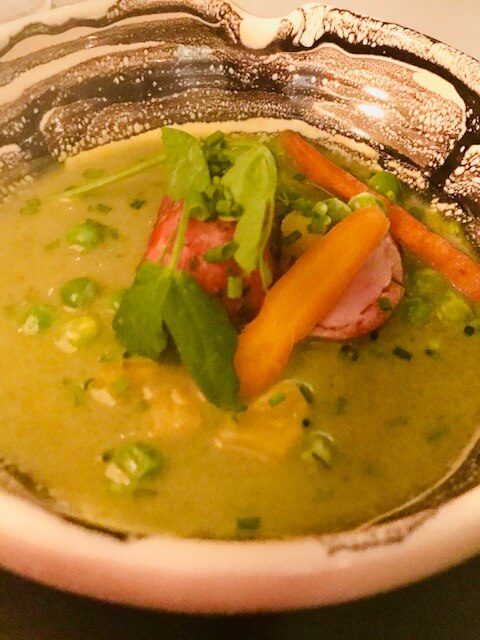 This meant that I drank a lot of wine while this was being figured out and ended up a bit drunk by the time the food came. So I remember Carmen Medellin was absolutely delicious, I have quite a few slightly in the wrong spot photos and there was lots of it.
Carmen is known as perhaps the best restaurant in Medellin – or at least in the top five. The restaurant is quite big with a bar area, a rear patio and an open kitchen.
4. Ocio Medellin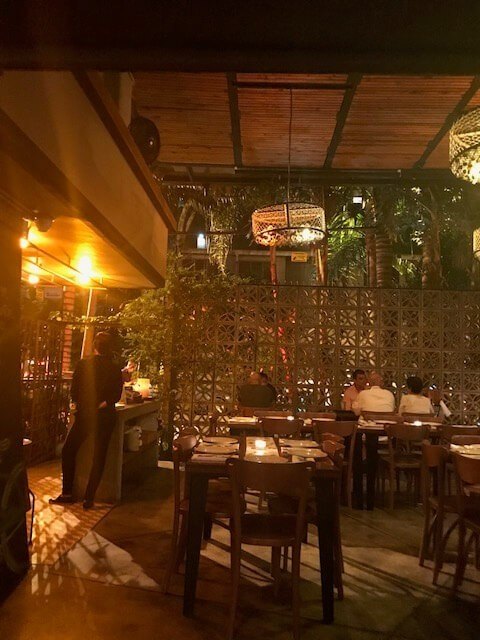 In my opinion, Oci had the best food in Medellin Colombia – if you only go to one restaurant in El Poblado go to Ocio Medellin. And I would highly recommend that you book as it gets booked out. The food at Oci is amazing.
This restaurant in Medellin is a mix of modern European with some Colombian influences such as the amazing Chicharron. Long cook is the specialty of Oci Medellin Parisian trained chef.
There is also a super cute little bar at Carmen where you can eat. The online reviews are all very positive this pick of the El Poblado restaurants.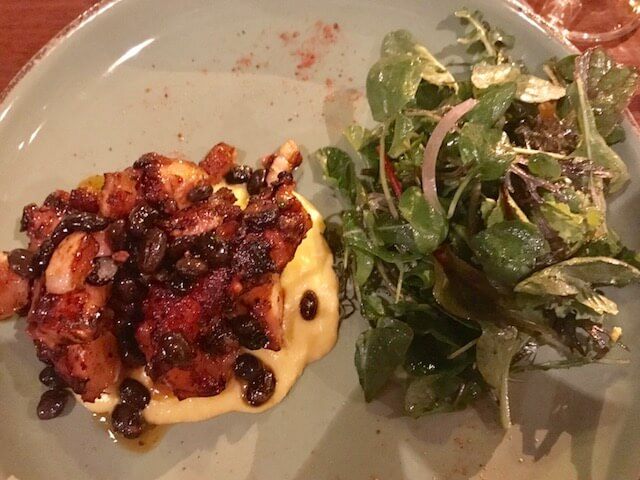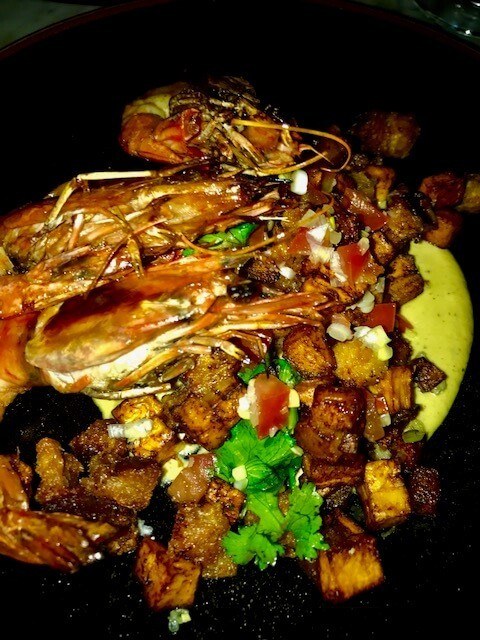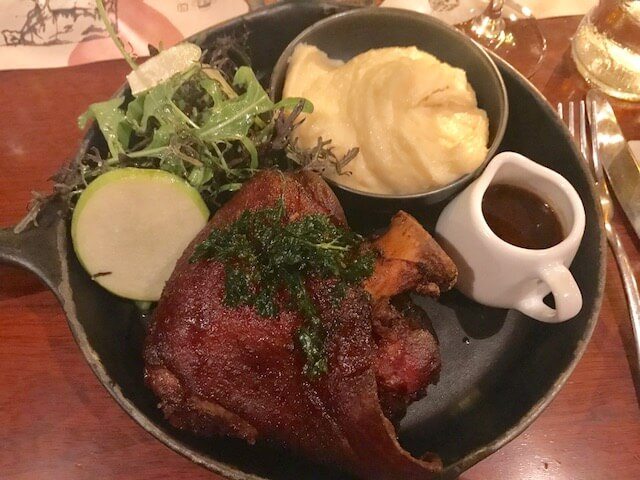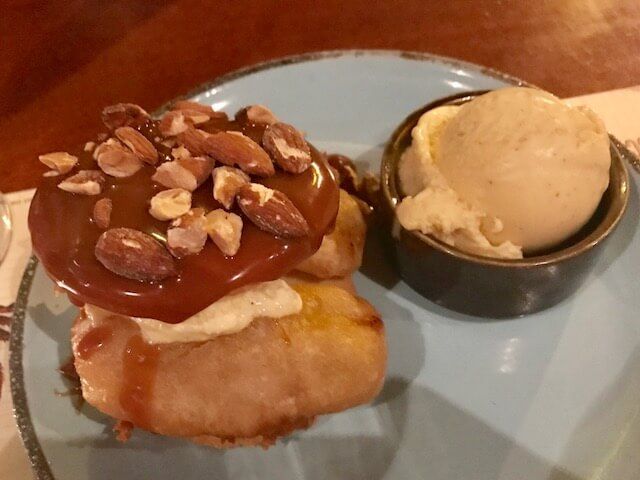 5. Crepe and Waffle
There are quite a few Crepe and Waffles in Medellin. This is one of those local chains that everyone loves – and with good reason. Let's start with its employment policy. Crepe and Waffles choose to employ women who have experienced difficult times which is fantastic.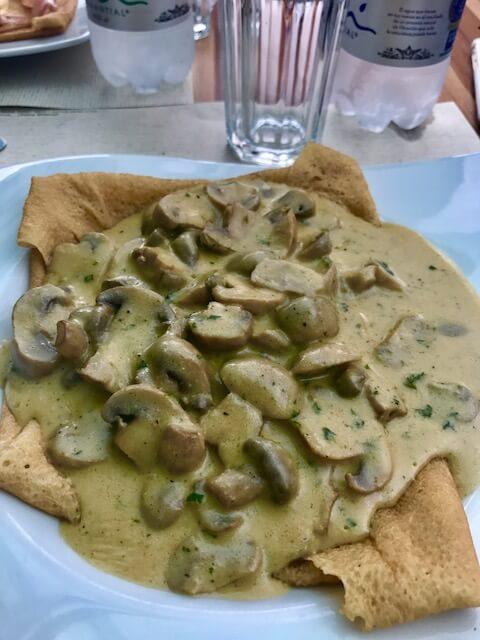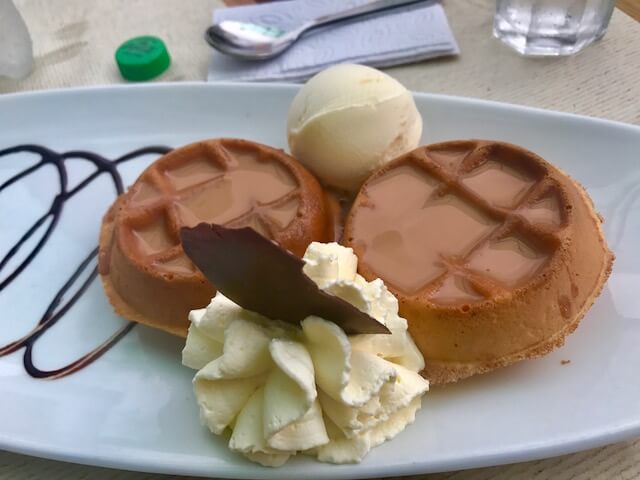 Crepe and Waffle Medellin are of course best known for their crepes and waffles and my gosh they are good. There is a very long menu with every type of flavour from savory to sweet.
This also means that the same menu works well at Crepe and Waffle for breakfast, lunch, and dinner. They also stock some absolutely amazing ice cream. I bought a tub of the salted caramel/arequipe and it disappeared fast.
I also heard a rumour that they have an amazing value take away salad offer. I am afraid I never got past the appeal of the crepes and the waffles! A must visit.
6. Mondoverde
Mondoverde became my go-to lunch place! They have a fantastic super healthy menu where you can either put together your own salad based on a formula or choose one of their suggestions. Mondoverde Medellin also has amazing juices.
Mondoverde is the perfect place for a healthy and tasty lunch. This is a good quality fast food restaurant and very much vegetarian-friendly.
Other Good Medellin Restaurants:
Verdeo
I found Verdeo to be a slightly odd restaurant. It is vegetarian-friendly and quite innovative. The food at Verdeo Medellin was okay but not amazing.
However, I am not a vegetarian so if you are one then I recommend giving Verdeo a try.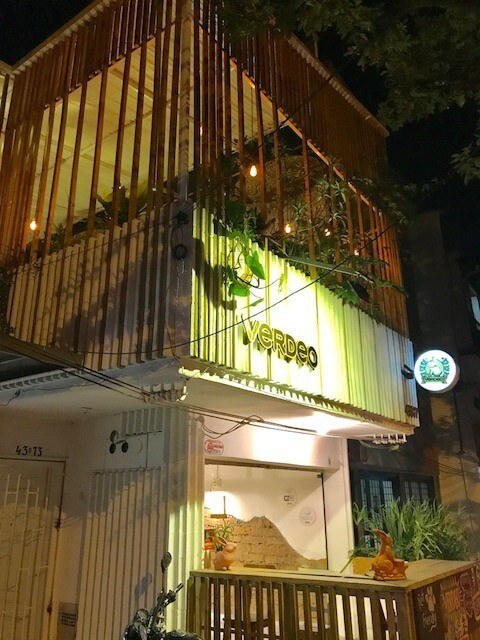 ⇒ And don't miss my complete post on the 8 most charming Cartagena Boutique Hotels.
3 Tipicos
3 Tipicos Medellin is traditional Colombian in the heart of El Poblado. I thought the food was okay. 3 Tipicos was near where I was staying and it always seemed to be packed with locals.
I think I was not the biggest fan of classic Colombian food thus my preference for some of the more fusion heavy restaurants. If you like the classic South American style then I would definitely recommend 3 Tipicos.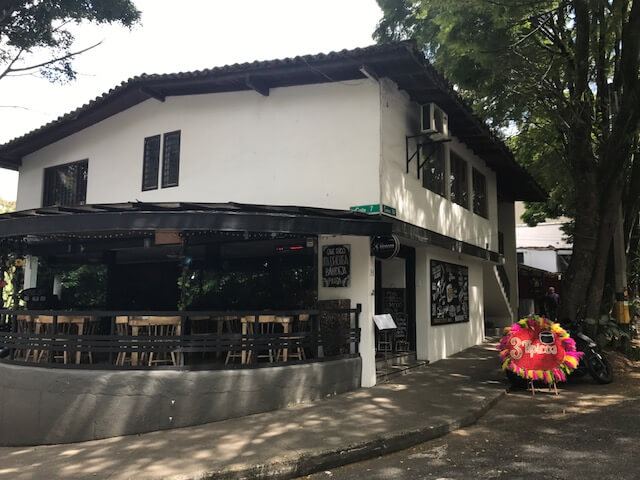 Natto
Natto is a great lunch spot. Healthy salads, wraps and juices.
Mistura
Mistura offers good Japanese food at the edge of El Poblado. Mistura is one of the best Japanese restaurants in Medellin Colombia.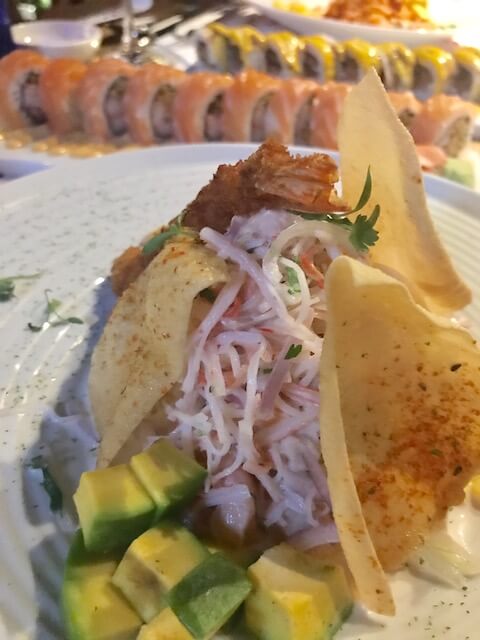 Bonhomia
Bonhomia Medellin is meat-heavy! They do a great charcuterie platter and are also known for their cheese fondue.
This Medellin restaurant also has a good wine selection. Bonhomia has a nice mix of outdoor and indoor seating and is one of the best restaurants in Poblado Medellin.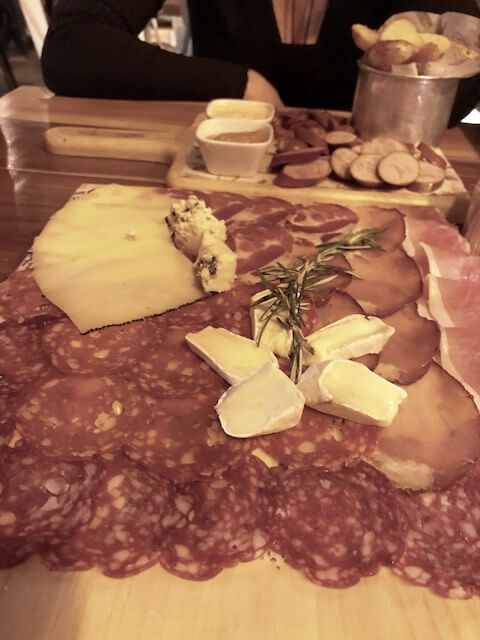 La Matriarcha
La Matriarcha is a relaxed seafood-heavy restaurant with some Italian and classic Colombian thrown in.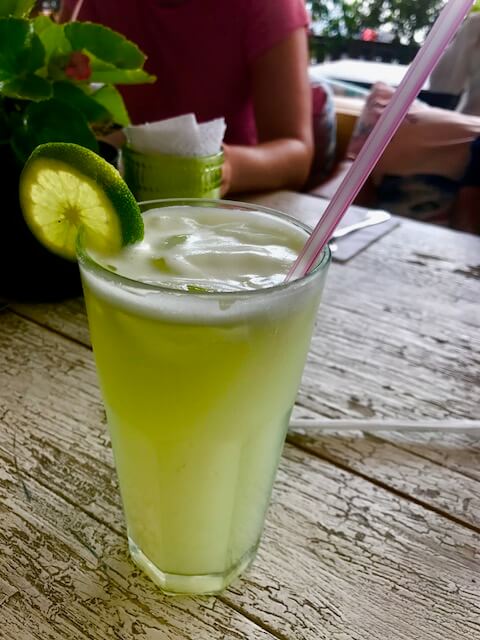 Kabuki
Kabuki has very good Japanese but has the bad luck of being next door to La Causa – and I would always choose La Causa as it is one of the best restaurants in Medellin.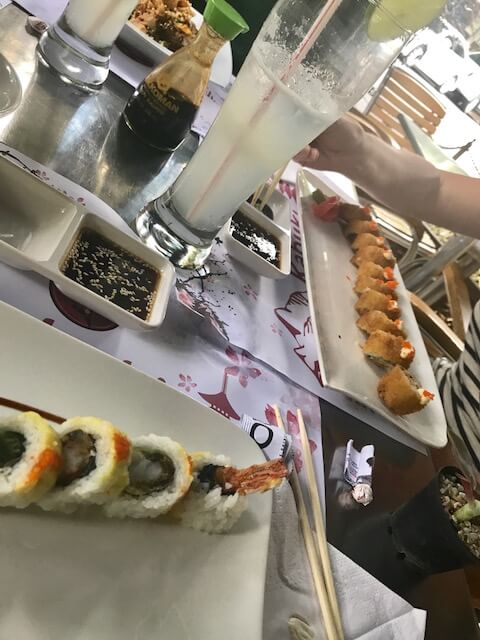 Travel Expert Tip – Maximising your Wine in Colombia: Most Medellin Restaurants do sell some type of wine. However, I highly recommend you order wine by the bottle rather than the glass. A glass of wine in Colombia is more like a thimble of glass – they pour very very lightly!
Not only does the wine disappear fast it ends up being much more expensive to buy wine by the glass than to get a bottle. So I would suggest just ordering a bottle. You can most likely take it with you at the end of the night if you don't finish it.
Food Markets in Medellin:
Mercado del Rio is a fantastic conglomerate of over 40 small stalls/restaurants in the heart of Medellin. There is also a fantastic wine bar at Mercado del Rio (you can bring food in to have with your wine) and a couple of more formal restaurants upstairs.
When it comes to where to eat in Medellin, Mercado del Rio is a great choice in general and even better if you are with a group due to all the options on hand.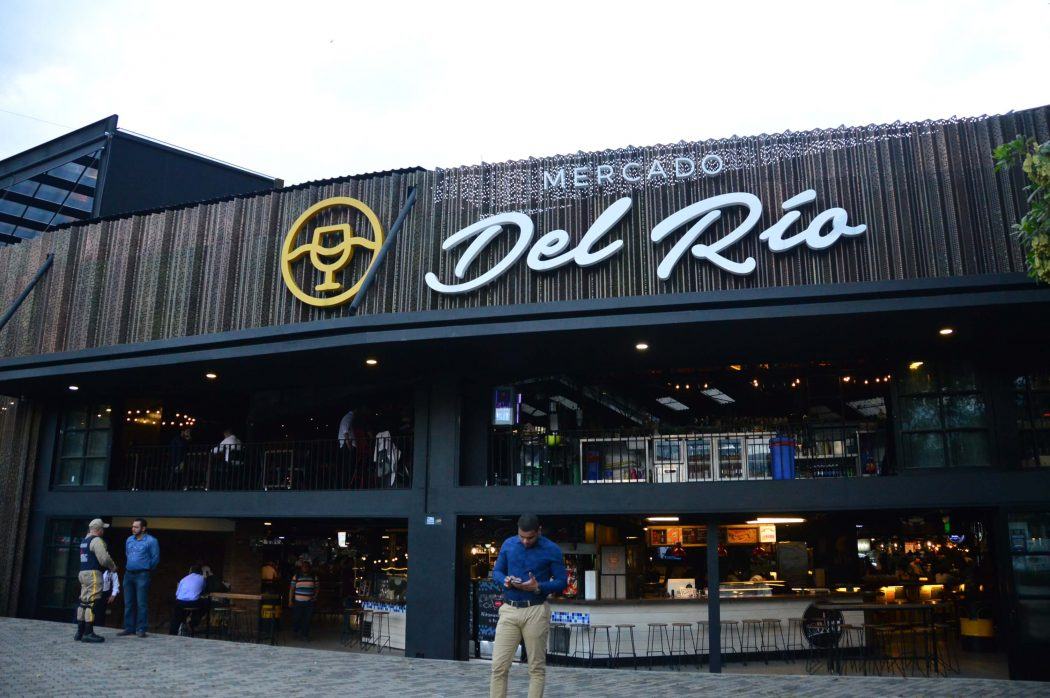 The key reason to go to Mercado del Rio Medellin is the amazing selection of different cuisines. There are quite a few stalls that do upgrades on Colombian classics like arepas.
This Medellin market has pretty much every other cuisine you could imagine – from bbq to Japanese to Mexican.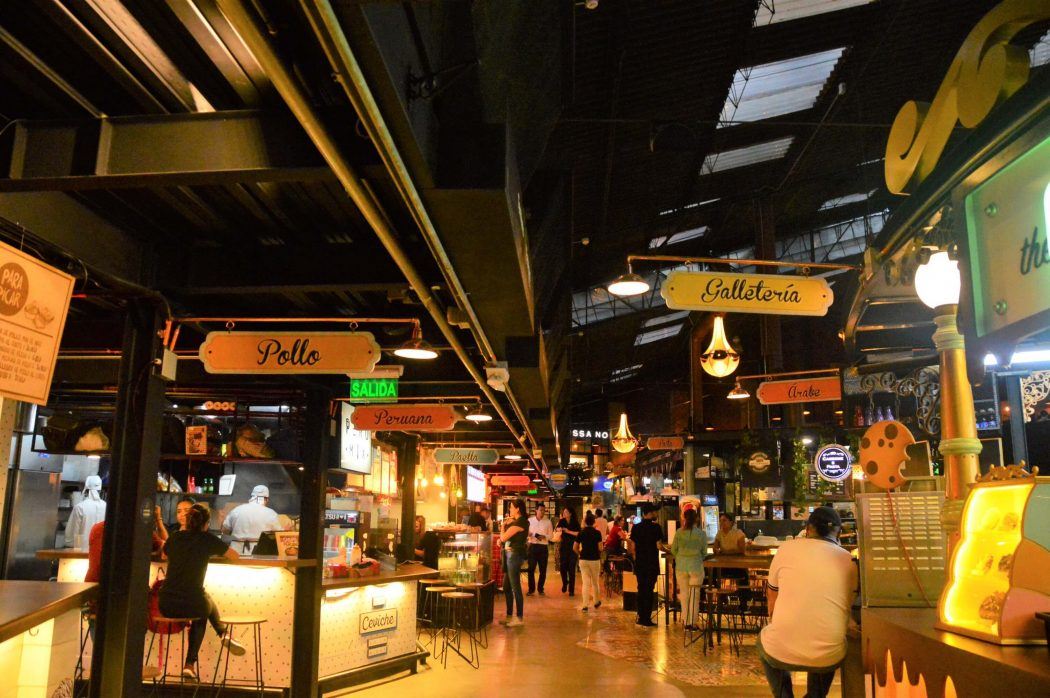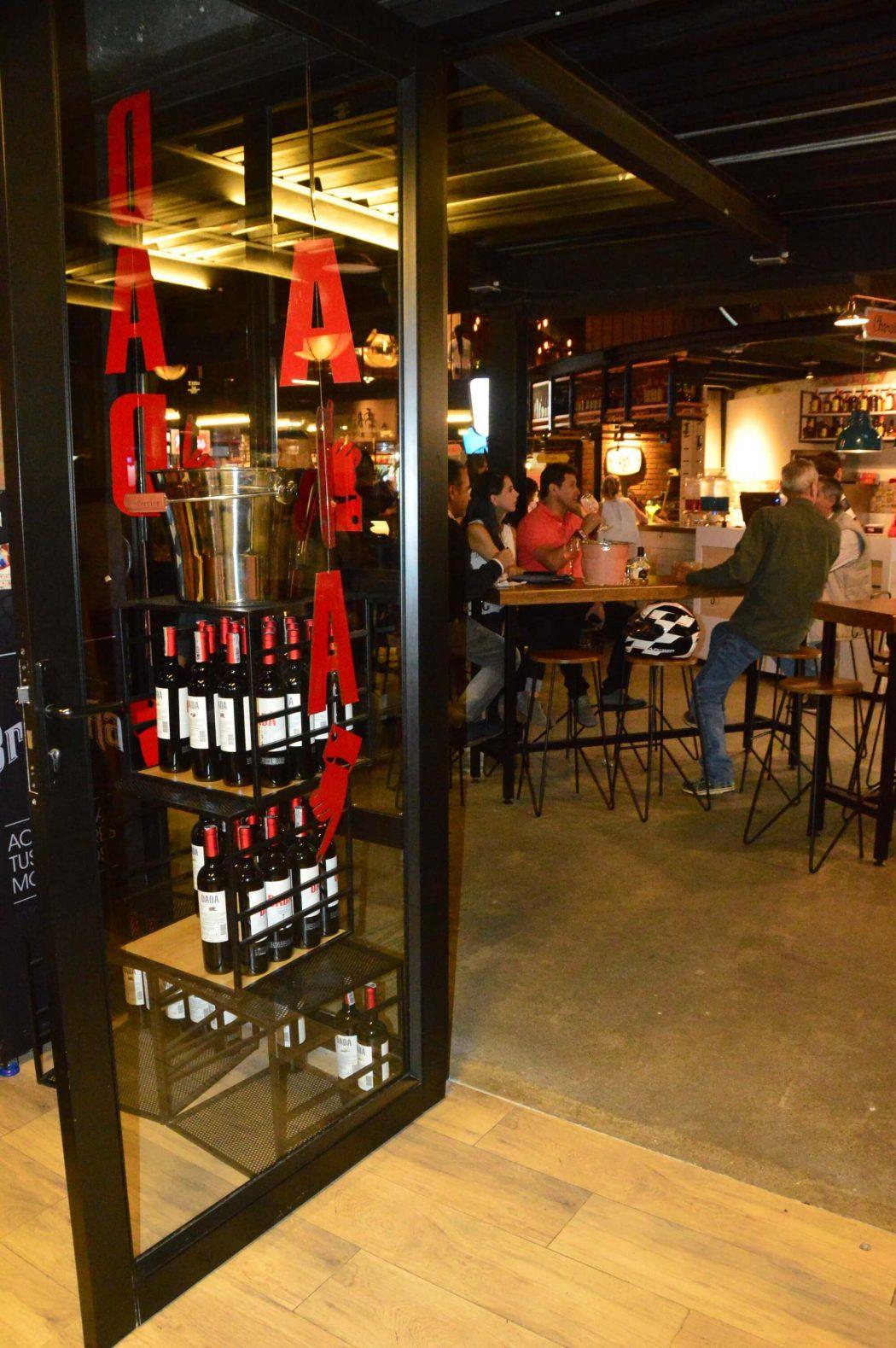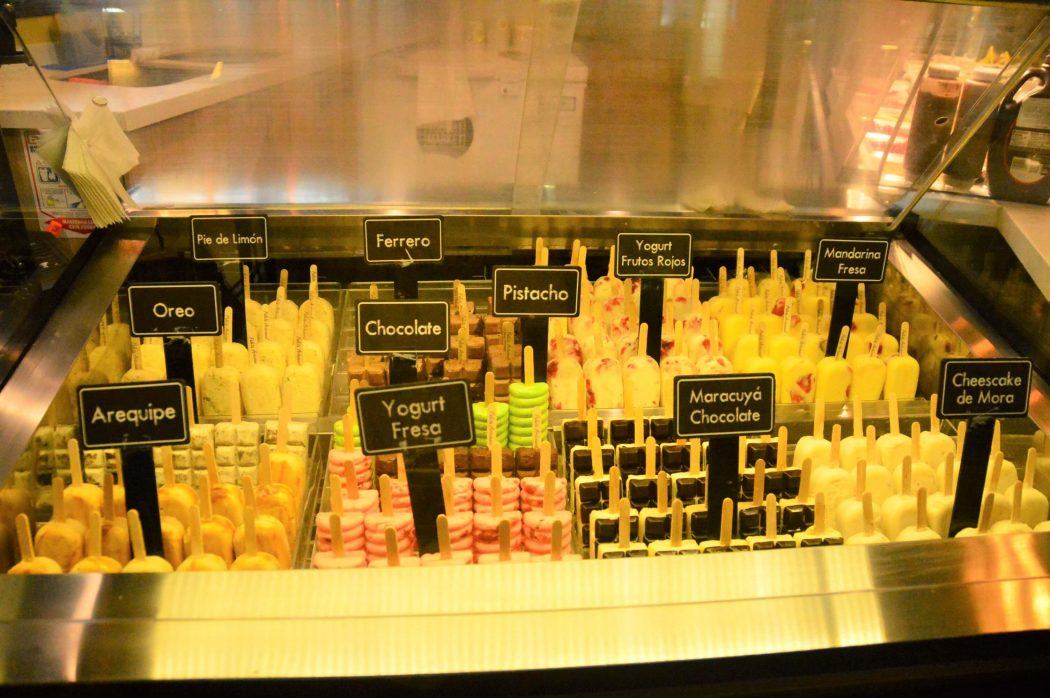 But if you only eat one thing on your visit to Mercado del Rio make it a popsicle. They have some amazing popsicle stalls and they actually taste even better than they look.
Every Sunday there is a Farmers Market in El Poblado. It is quite small but the quality is high. There are quite a few eat now options at this Medellin farmers market – and some amazing fruit juices of course. And also some great take away food options if you are staying in Medellin.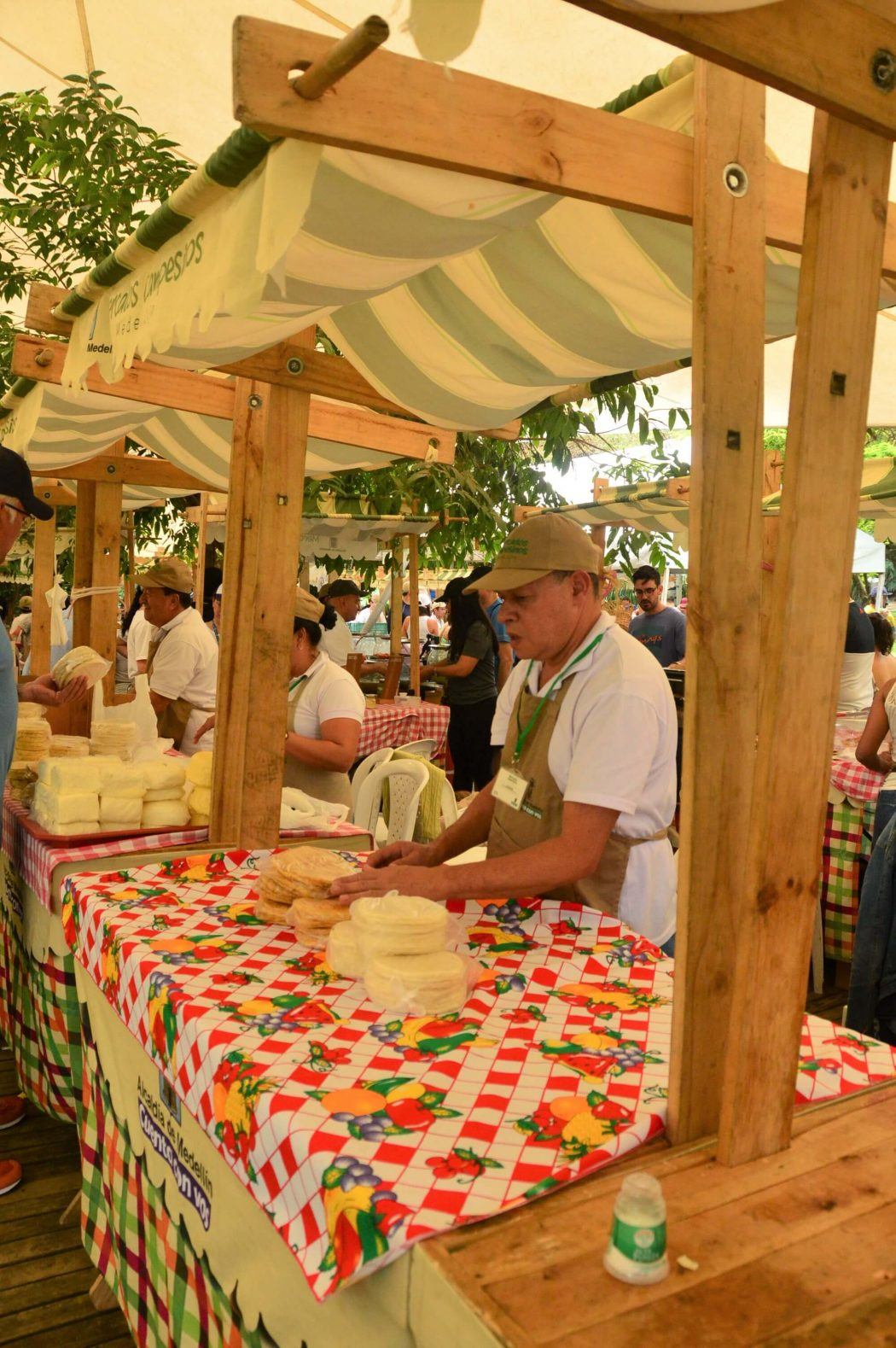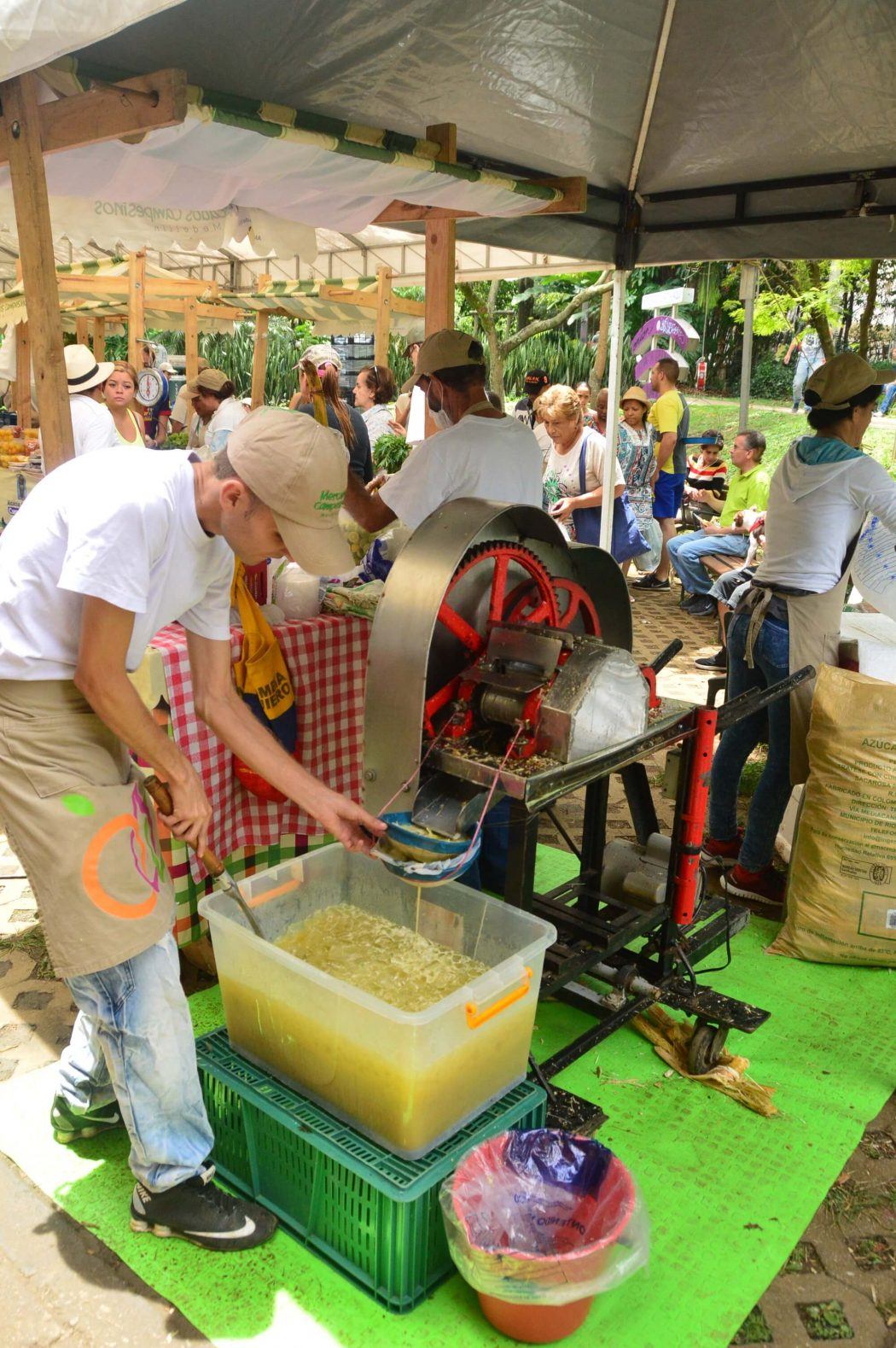 Where to Stay in Medellin
I would highly recommend staying in the El Poblado area for first-time visitors as it is full of great restaurants and shops and easy to get around.
El Poblado is also very tourist-friendly and just makes life a bit easier so you can enjoy Medellin. I think it is one of the best value Medellin hotels as well.
⇒ I had a fantastic stay in the Art Hotel Medellin – read my review of Art Hotel Medellin here.
⇒ Compare prices & read reviews on TripAdvisor ⇒ Book Now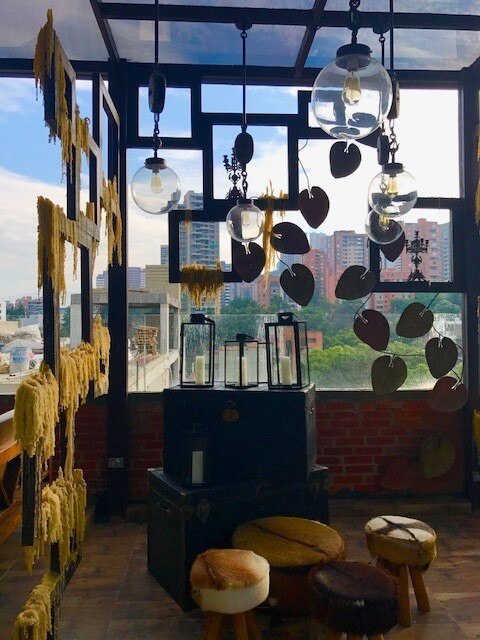 I also used the gym at the Charlee Hotel and it was lovely! This El Poblado hotel also has a great central location in Medellin and a fantastic rooftop bar and pool.
The rooms at The Charlee Hotel Medellin are gorgeous and they also have a great restaurant on the ground floor. The Charlee is one of the best hotels Medellin has on offer.
⇒ Read reviews of Hotel Charlee on Trip Advisor ⇒ Book Now
For a quieter Medellin hotel option in the centre of town check out The Sites Hotel Medellin
⇒ Read reviews of The Sites Hotel Medellin on Trip Advisor ⇒ Book Now
And Hotel Loyds Medellin is another good hotel option in El Poblado.
⇒ Read reviews of the Hotel Loyds Medellin on Trip Advisor ⇒ Book Now
The Best Cafes & Coffee in Medellin
7. Pergamino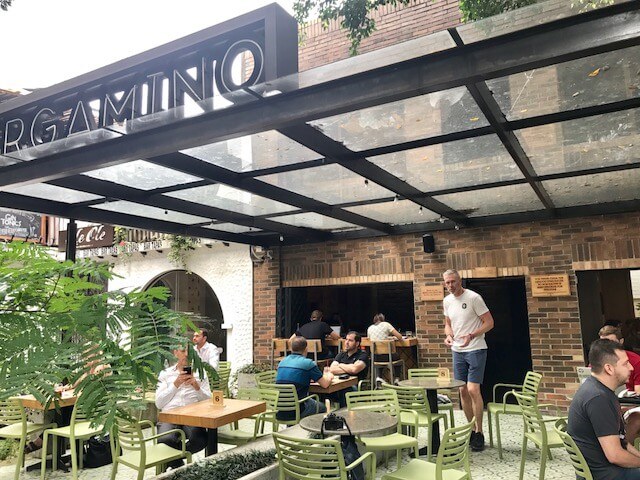 Often cited as the best café in Medellin and for good reason. Pergamino has mostly outdoor seating and is a lovely area that is very popular with locals and digital nomads.
Pergamino Medellin has excellent coffee and a great menu of interesting brunch and lunch options.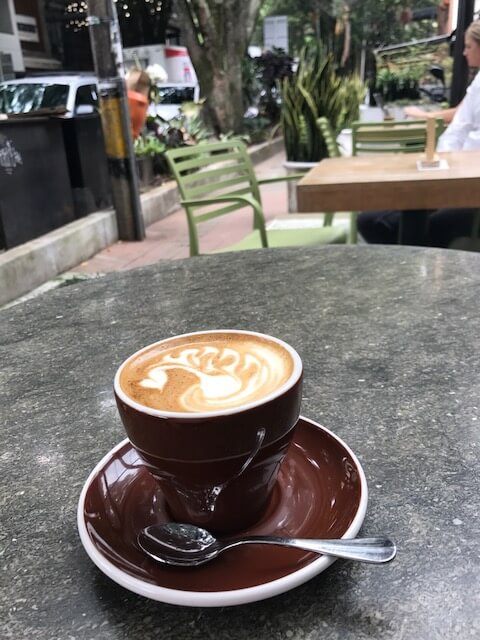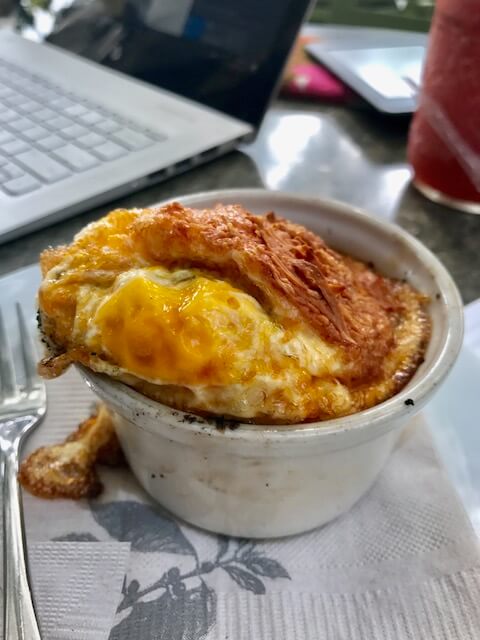 8. 37 Park
37 Park is a bit of everything. It's inside and it's outside. It's a little bakery and it's a bar. 37 Park Medellin is a restaurant and a café. It appears to be open all the time. And I really liked it.
This Medellin restaurant and bar does a fantastic brunch – interesting selections, great flavour combinations, and good coffee. 37 Parque is also a great place to meet for a drink and/or to have dinner.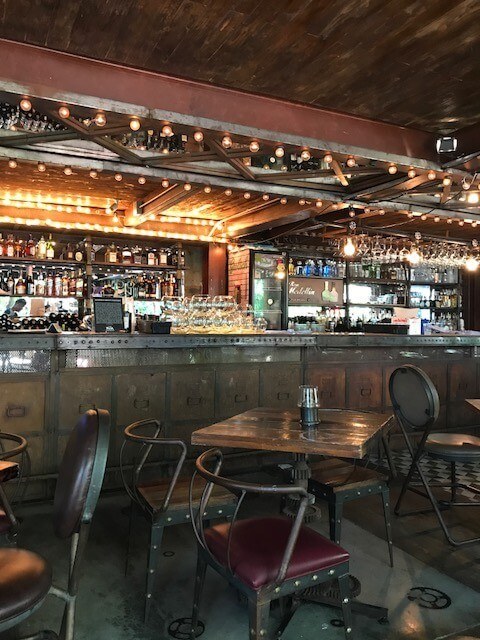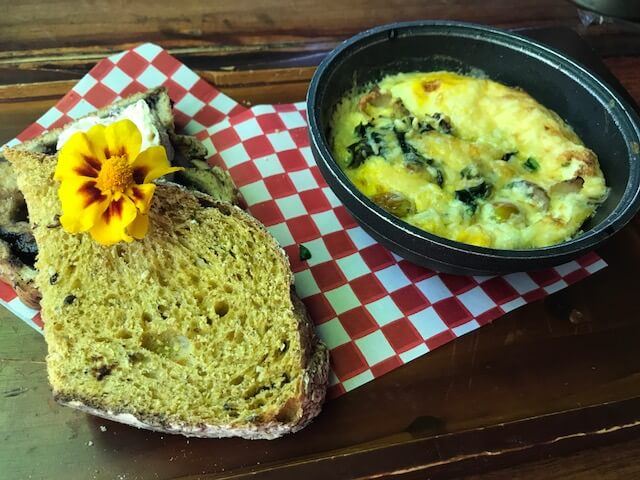 9. Velvet
Fantastic coffee and such a lovely space. Velvet is quite a long thin restaurant with a terrace at the front and an area in the back that is flooded with light. This Medellin coffee shop is a popular choice for digital workers and there are laptops at dawn.
The breakfast menu at Velvet Medellin is more limited but they do have delicious pastries and some nice yoghurt and muesli offerings. But the key reason to go to Velvet is the amazing coffee.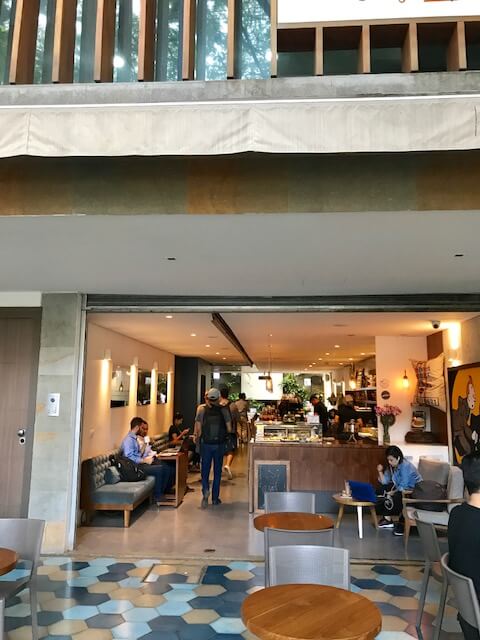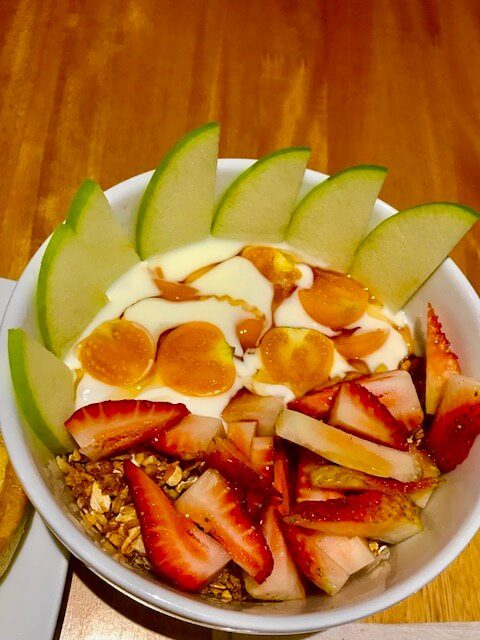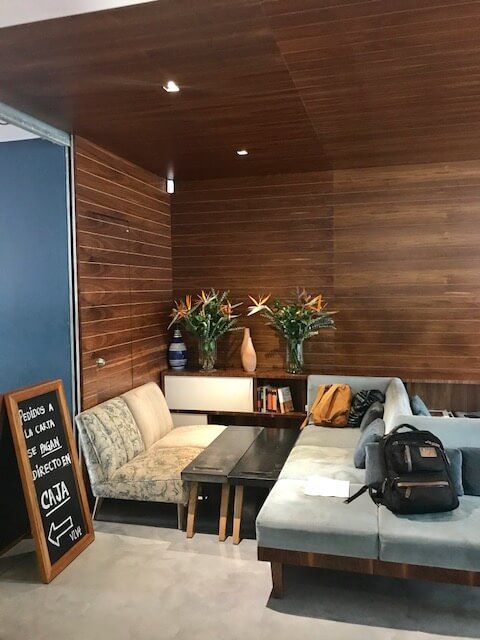 10. Al Alma
This was my favourite brunch spot in Medellin. Al Alma does a big brunch menu and has quite a few fusion western options. They have this amazing brioche type bread that isn't actually brioche but gosh it tastes good.
Al Alma also has a bakery so you can buy this takeaway. And they do a proper English style fat pork sausage which is great on the brioche and their sweet cream cheese type spread.
There is seating outside as well as seating sprawling out onto the small street where Al Alma Medellin is located.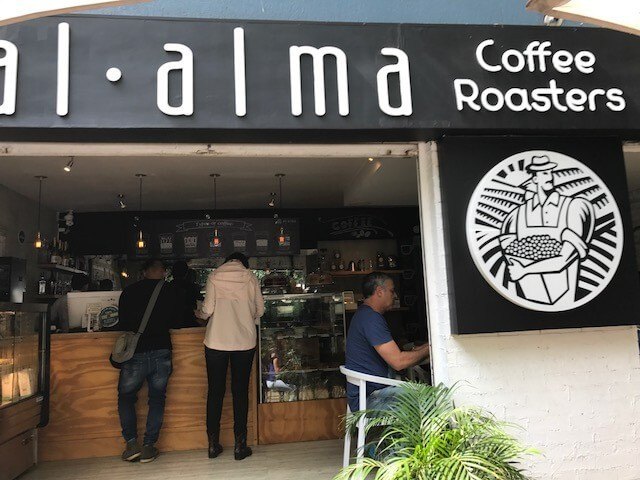 Urbania
Urbania has outstanding coffee and some delicious local chocolates. It is quite small so best suited to take away coffee rather than digital nomad working.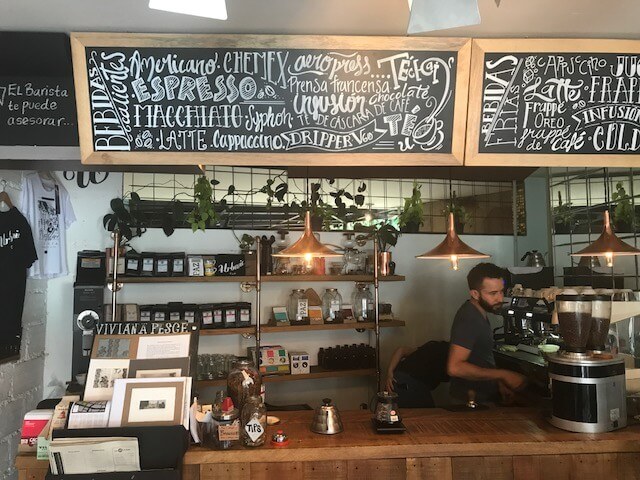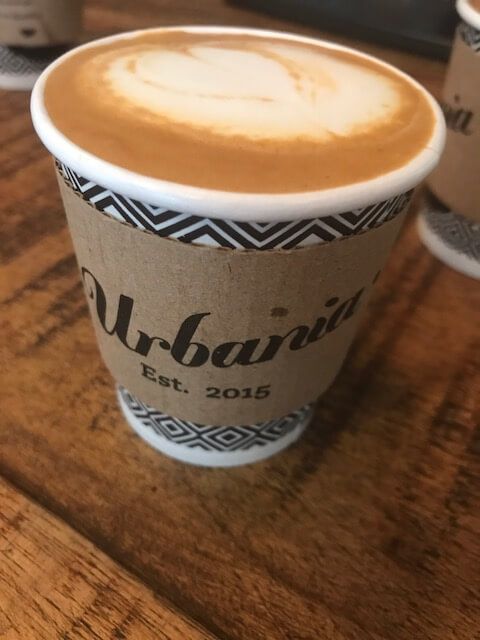 Ganso & Castor
Ganso & Castor has fantastic breakfasts but bad coffee.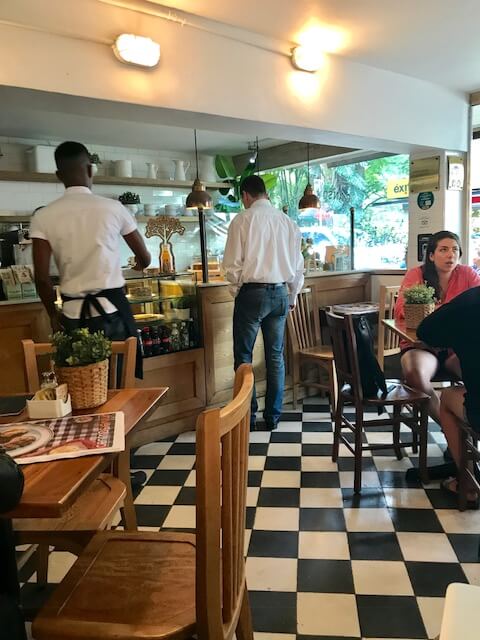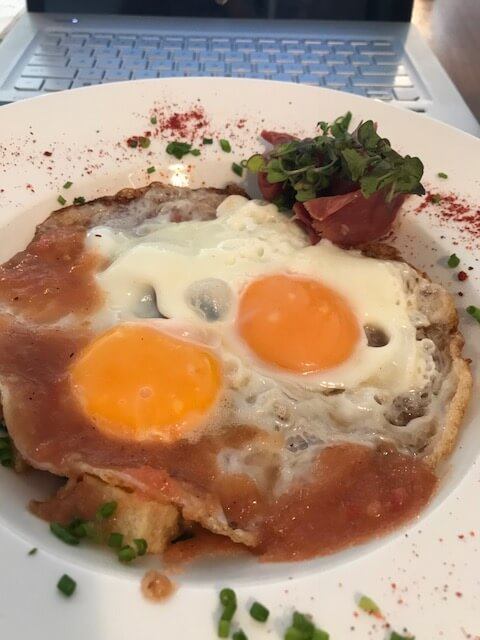 Desayunos
Desayunos has an interesting breakfast menu and the food was tasty. This Medellin cafe has decent coffee but not as good as Pergamino and Velvet.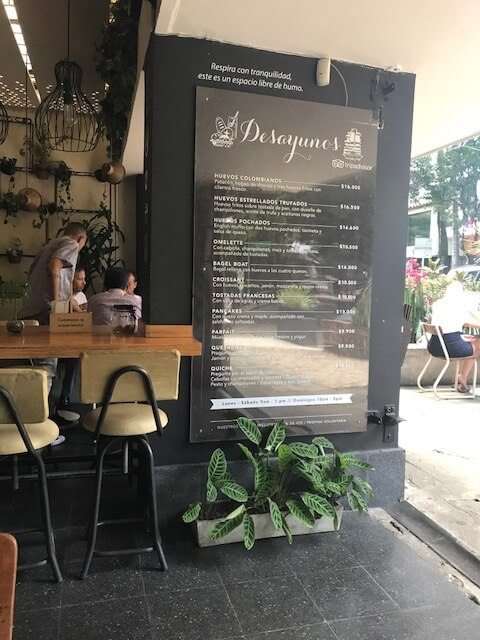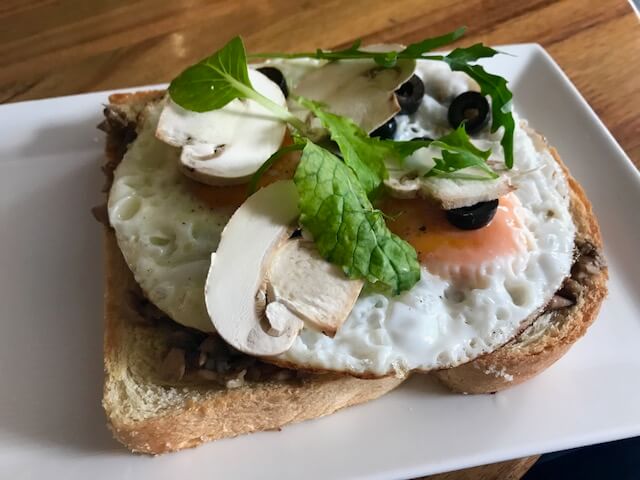 Botanika
Medellin's most beautiful breakfasts! Botanika is well known for its amazing use of avocados. Botanika Medellin has a nice location and good coffee.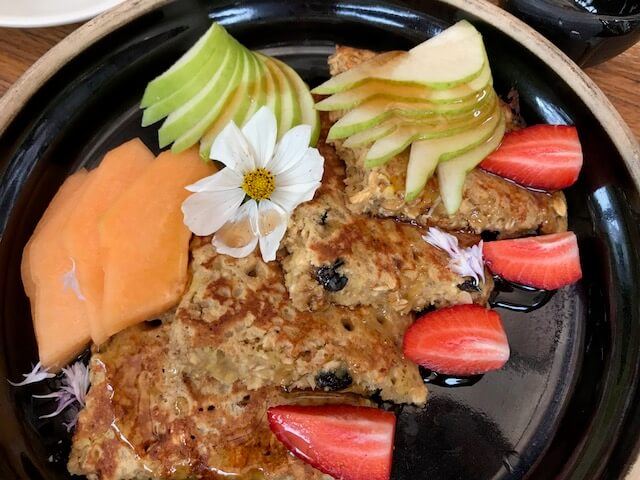 Restaurants and cafes in Medellin are opening and closing all the time! Please do let me know any updates or different views and I will look to incorporate them into this post.
How to Get to Medellin
Medellin does have an international airport although the number of flights is quite limited. The airport is about a 45-minute drive from the centre of town.
I flew to Colombia with Iberia – read my Iberia Business Class Review. You can also read my Air France a380 Business Class Review and my American Airlines Premium Economy 777 Review – they both fly to Colombia.
Bogota is the main international airport in Colombia. There are loads of internal flights in Colombia and they are usually quite cheap.
As the country is so mountainous car journeys are long and twisty. So flights can be cheap and fast. Medellin to Colombia only takes half an hour and there are flights every hour
⇒ Flights Medellin to Cartagena and Medellin to Bogota
Useful Links
I have written about Colombia for several websites:
⇒ The fantastic don't miss it Communa 13 Tour
⇒ The brilliant free walking tour as well as a fab food tour
⇒ Top 5 Highlights of Cartagena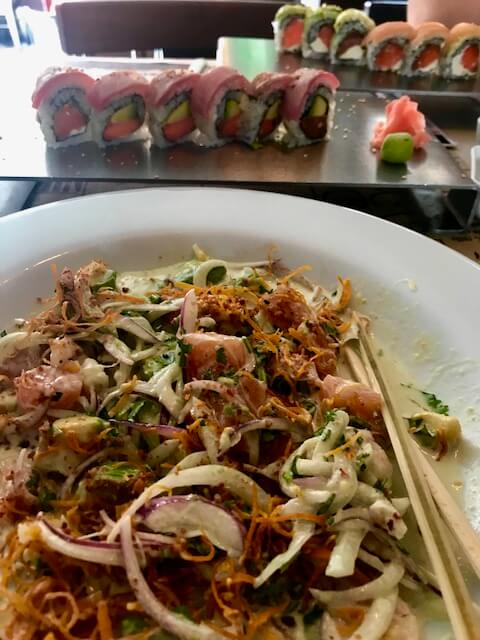 Tours
If you are travelling solo and looking for tours of Colombia try these options:
Who Paid for What with this Post
I paid for everything! This was completely me travelling and not working with any tourism boards or hotels etc. However, this post does contain affiliate links.
That means that if you click through on them and make a purchase I may well receive a small commission. I just wanted to make sure that you knew.
Posts you might enjoy:
Things to do in Vegas besides gamble
Restaurants near Clapham Junction
If you like my post Why Not Pin It?