How many of the world's best known landmarks have you seen? There are famous landmarks in Europe, Japan famous landmarks, famous greek landmarks and more. But this post is about North America Landmarks – the ones that are most synonymous with this continent.
There is something a little magic about seeing a well-known landmark for the first time. It can feel like an accomplishment, a special moment – or if you're like me you will feel a sense of satisfaction from marking another landmark off your bucket list.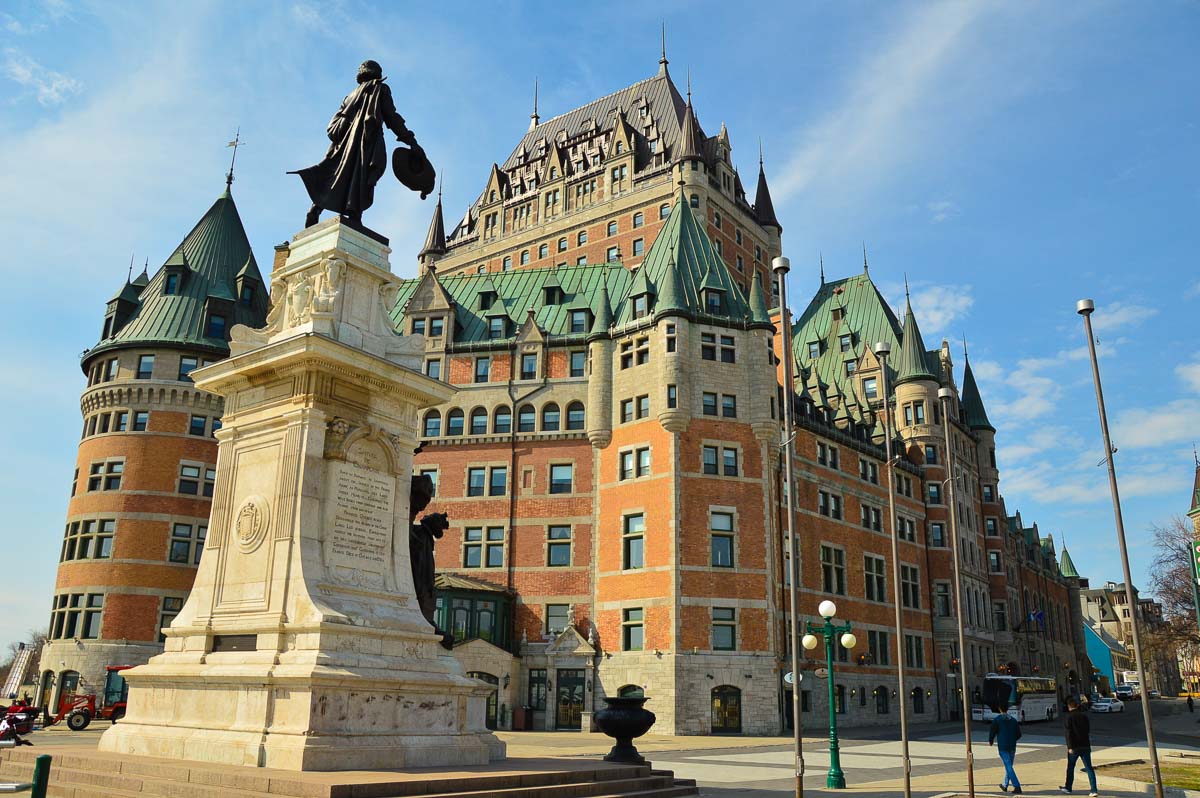 15 North America Landmarks
1. Statue of Liberty
Arguably, the Statue of Liberty is the most iconic landmark in North America. Lady Liberty has her own island within New York City. This copper statue was originally a gift to the United States from France.
The statue's metal framework was designed by Gustave Eiffel, also reponsible for one of the most famous landmarks in France the Eiffel Tower.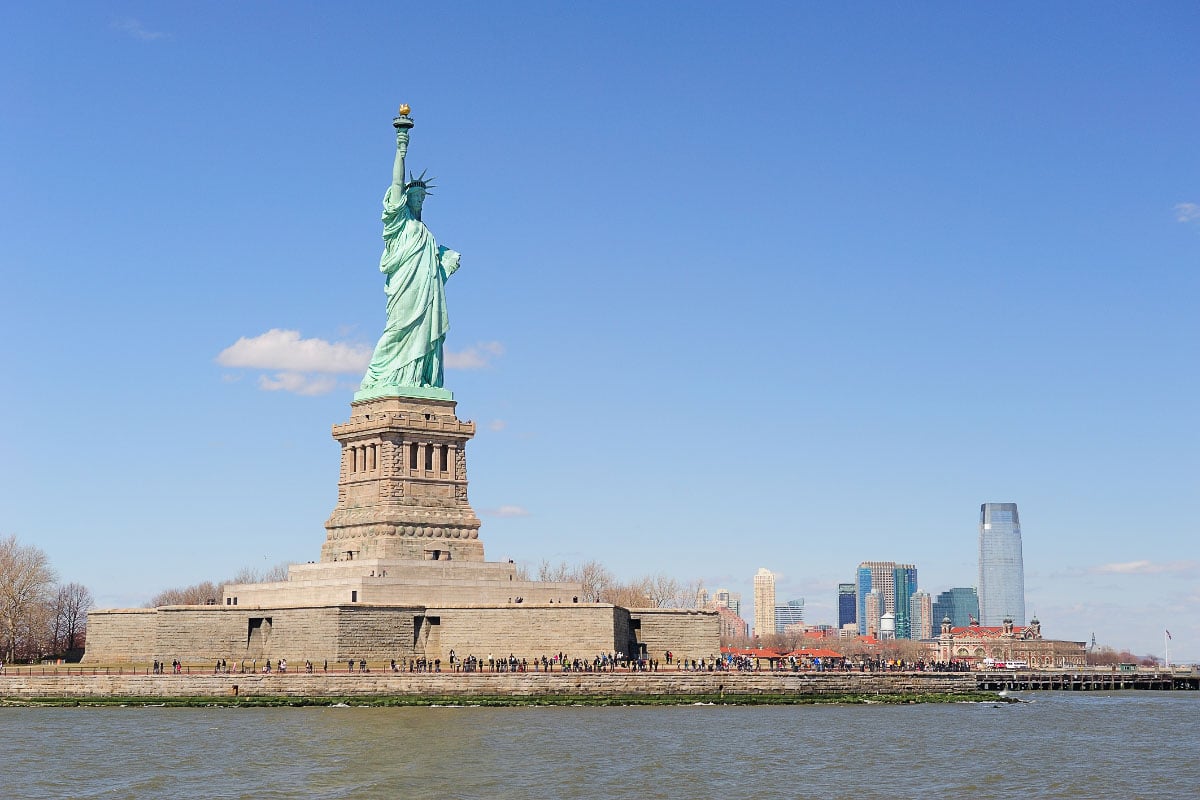 The Statue of Liberty was dedicated in 1886 but holds a tablet inscribed with the date of US independence, July 4 1776. A broken shackle and chains lie at her feet, a symbol of the recent abolition of slavery in the United States.
The statue became a symbol of freedom, particularly as it was often the first sight of the USA seen by incoming immigrants.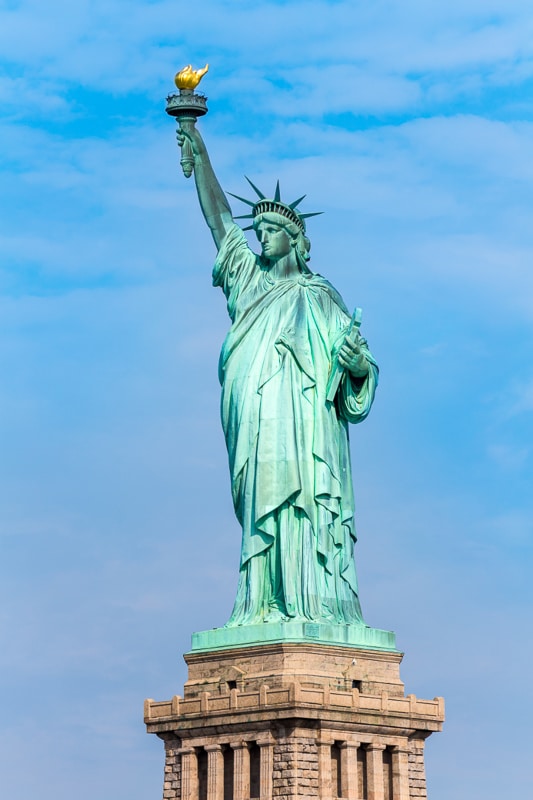 Today, at least 4 million people a year visit the Statue of Liberty. There is no charge for entrance to the monument but there is a cost to take the ferry from Manhattan to Liberty Island. The ferry also stops at Ellis Island.
If you wish to climb up to the crown, paid tickets must be booked in advance.
Book your Statue of Liberty tickets here – including Skip the Queue Options.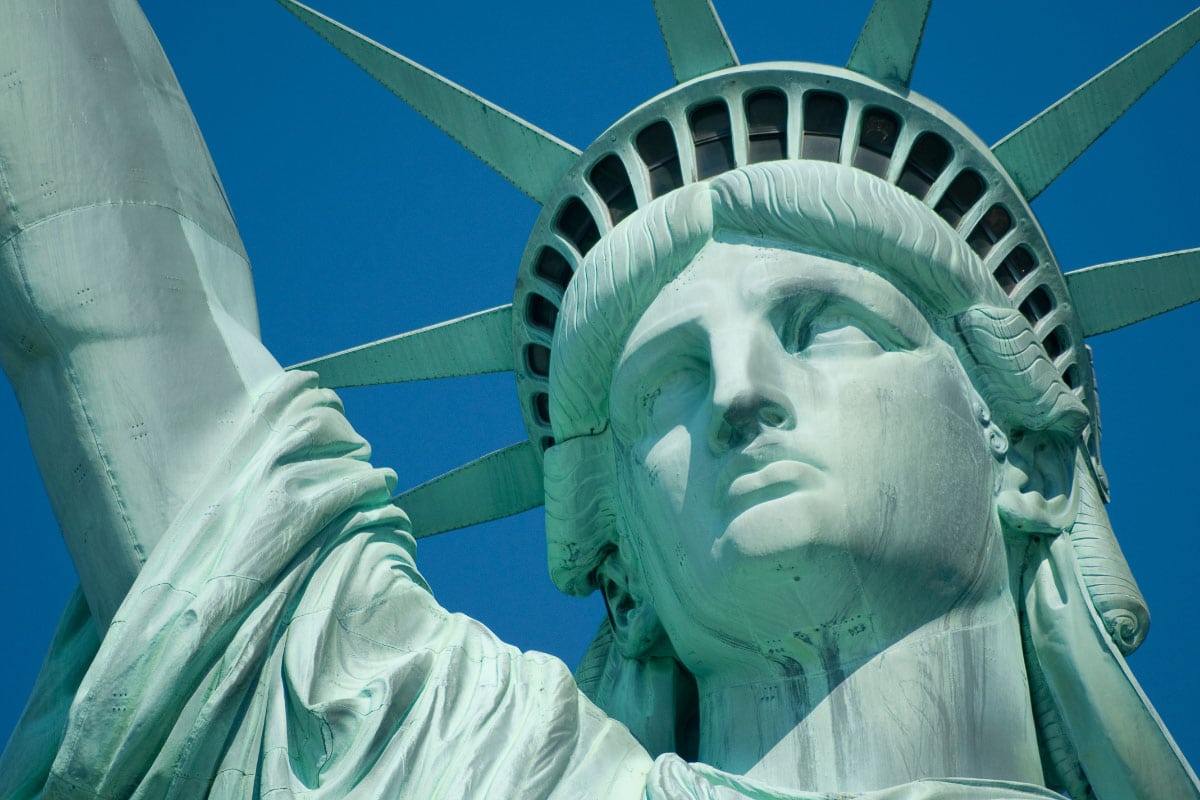 2. Golden Gate Bridge
The 1.7 miles long Golden Gate Bridge is world renowned and easily recognised by its orange colours. First opened in 1937, this single suspension bridge is anchored by twin towers.
This iconic bridge connects San Francisco to Marin County and over two billion cars have driven over it since it first opened.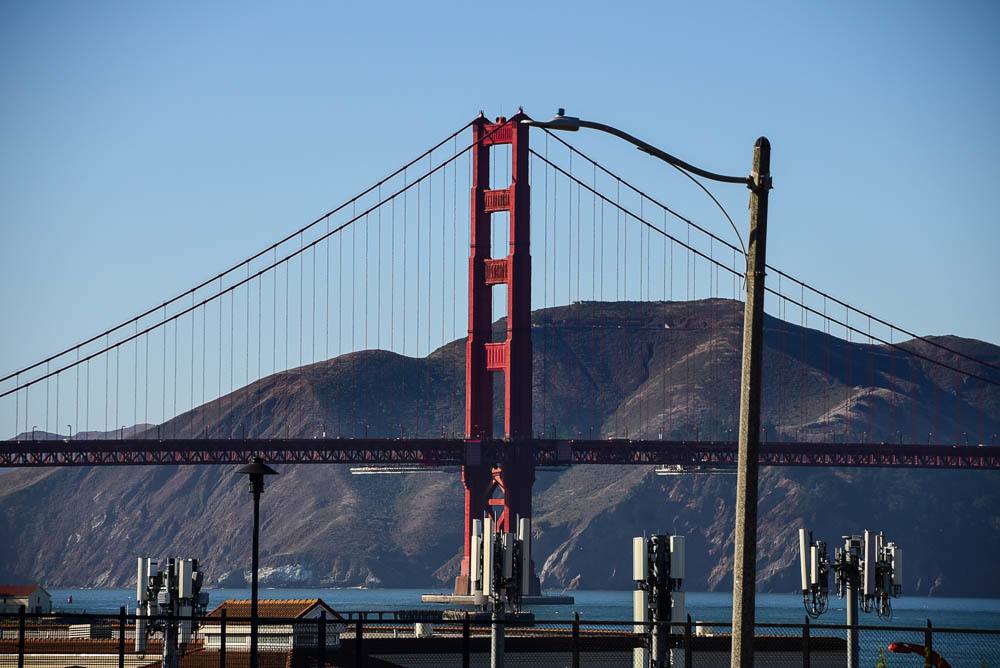 There are several ways to get some great views of the Golden Gate Bridge. Take a cruise around San Francisco bay – potentially including the fantastic Alcatraz island and prison.
Head to the viewing platform at the Battery Spence military installation for some panorama shots. Baker Beach is a great spot to see the bridge at sunset.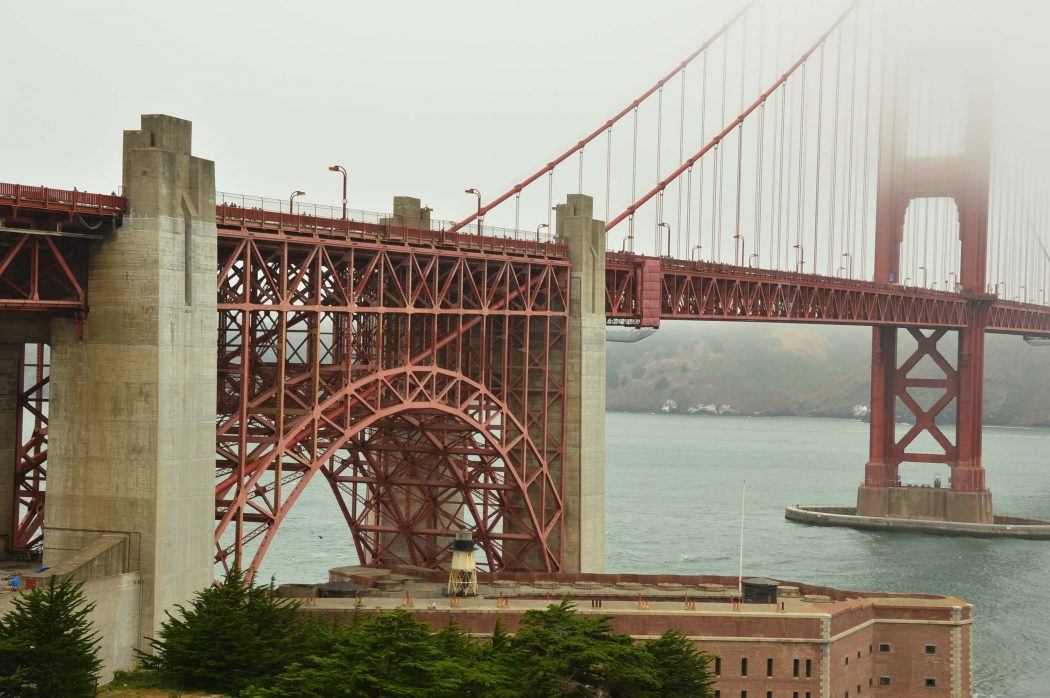 However, my personal favourite way to see the Golden Gate Bridge is to hire a bike and cycle over it. Pick up a bike at Fisherman's Wharf and head to the bridge.
On the other side is lovely Sausalito, a perfect lunch spot. It is then possible to cycle back or to take your bike onto the ferry from Sausalito back to Fisherman's Wharf – a great day out.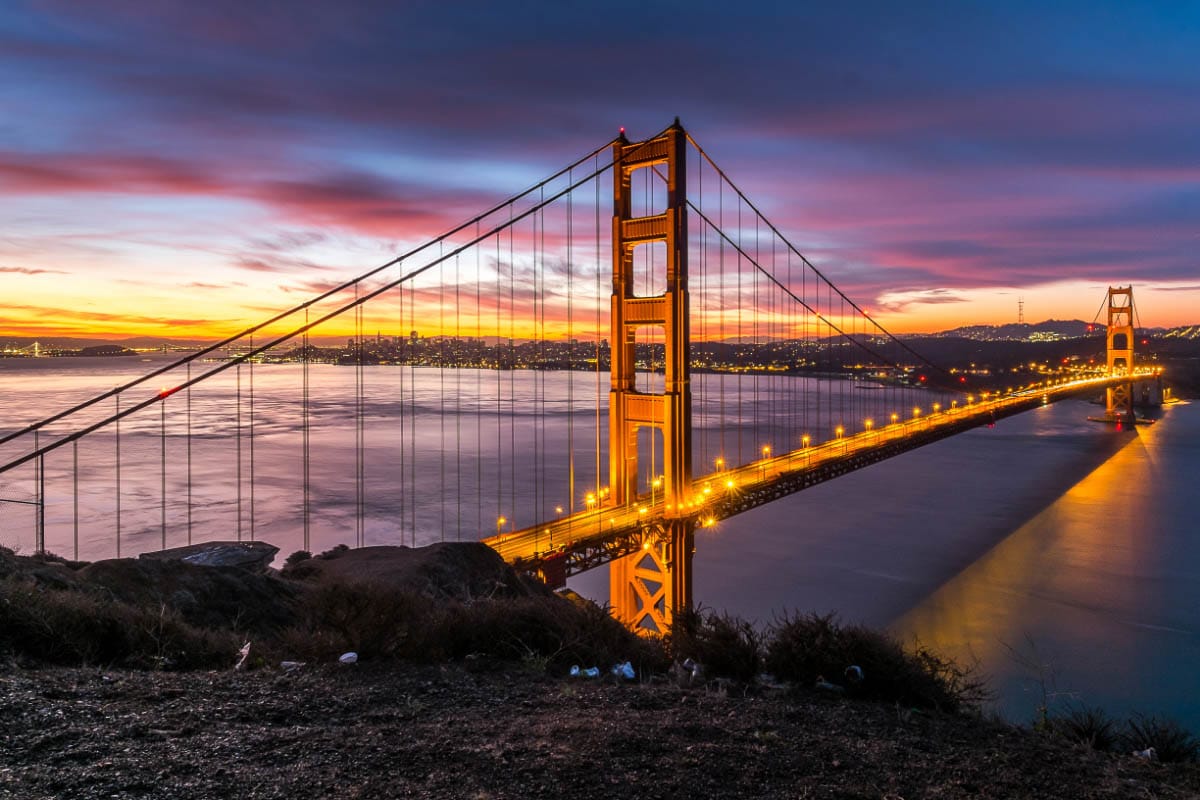 3. Parliament Hill Ottawa
Located in the nation's capital of Ottawa, Parliament Hill is the home of Canada's first government. The Gothic Revival-style buildings are the headquarters for the Monarch, the Senate, and the House of Commons.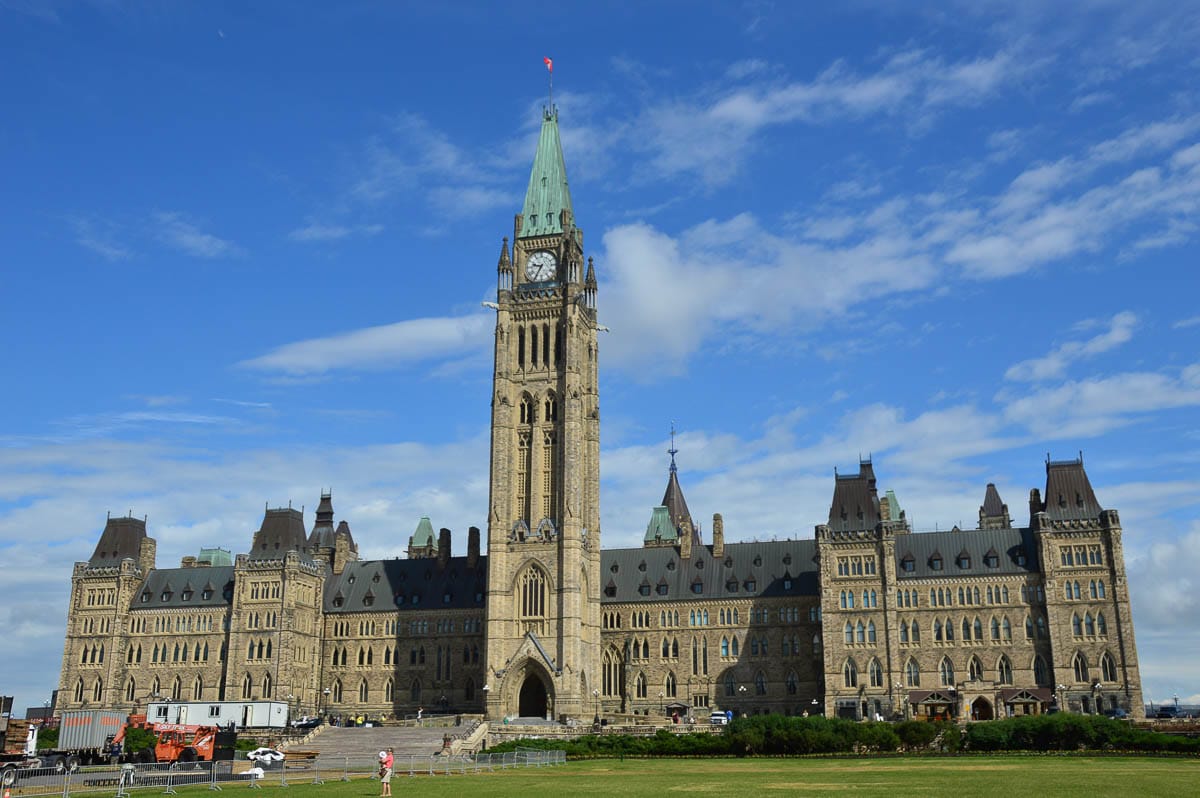 Perched on a 50-meter hilltop overlooking the scenic Ottawa River, it enjoys a highly scenic location. Many statues and monuments are also showcased on Parliament Hill, including those of Queen Victoria, Queen Elizabeth II, and the second Prime Minister of Canada, Alexander Mackenzie.
The Changing of the Guard ceremony happens every morning in the summer. Dozens of soldiers participate and the troops march up Elgin Street and onto the lawn.
⇒ Click here for the official Changing of the Guard at Parliament Hill website and more details.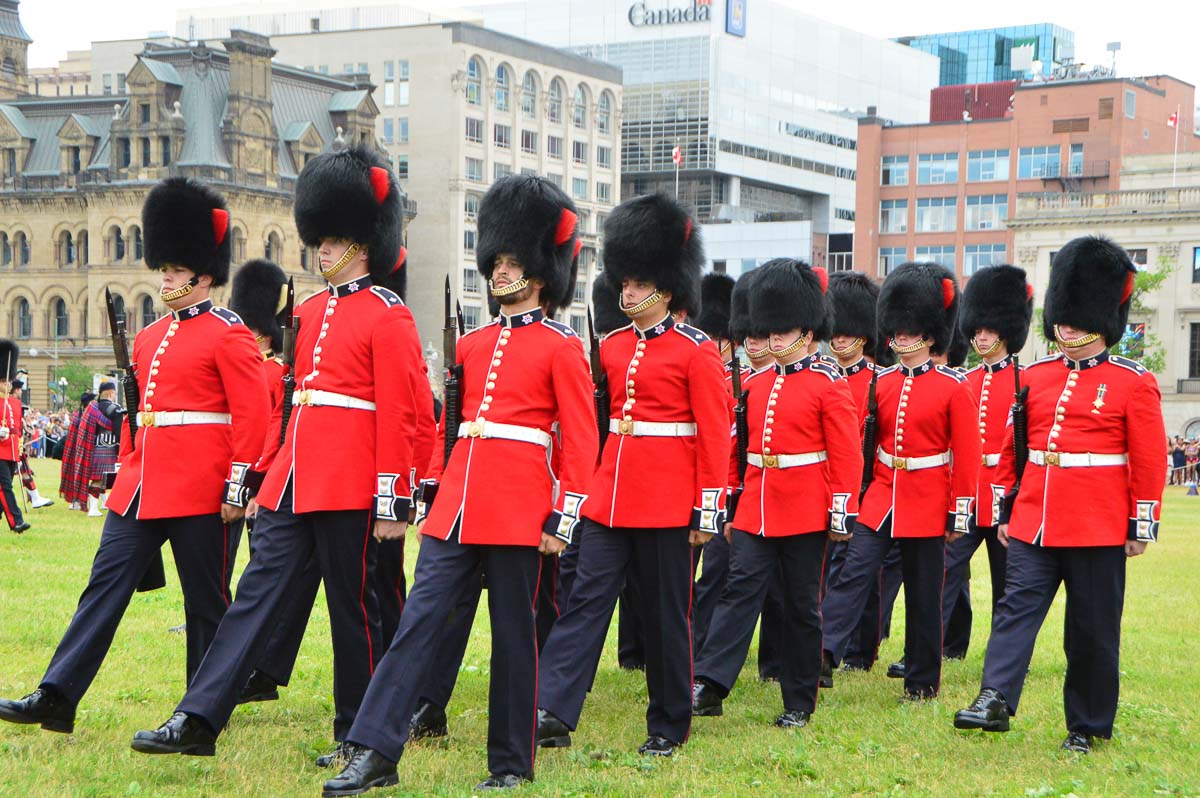 Did you know that the Canadian parliament has a temporary location for the next 10 years? Who knew? As it is going to take another 10 years to get the permanent home to the Canadian parliament completed I imagine that will be an impressive place to visit.
In the meantime, it is possible to visit the temporary home of the Canadian Parliament on an Ottawa parliament tour.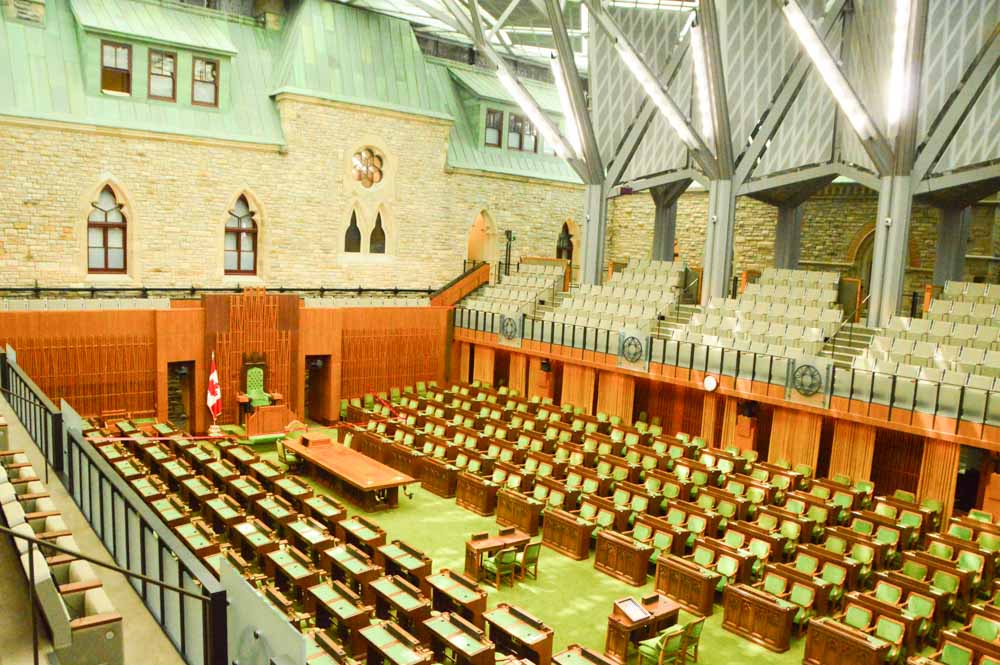 The House of Commons tour runs for about 40 minutes and takes guests through the newly renovated West Block. See where all the action happens when bills are debated and check out the speaker of the house.
When parliament is not in session the tours run every 5 minutes – and this is a free tour. However, it is essential to book this parliament tour in advance as there are only a small number of tickets available each day for first come and first served.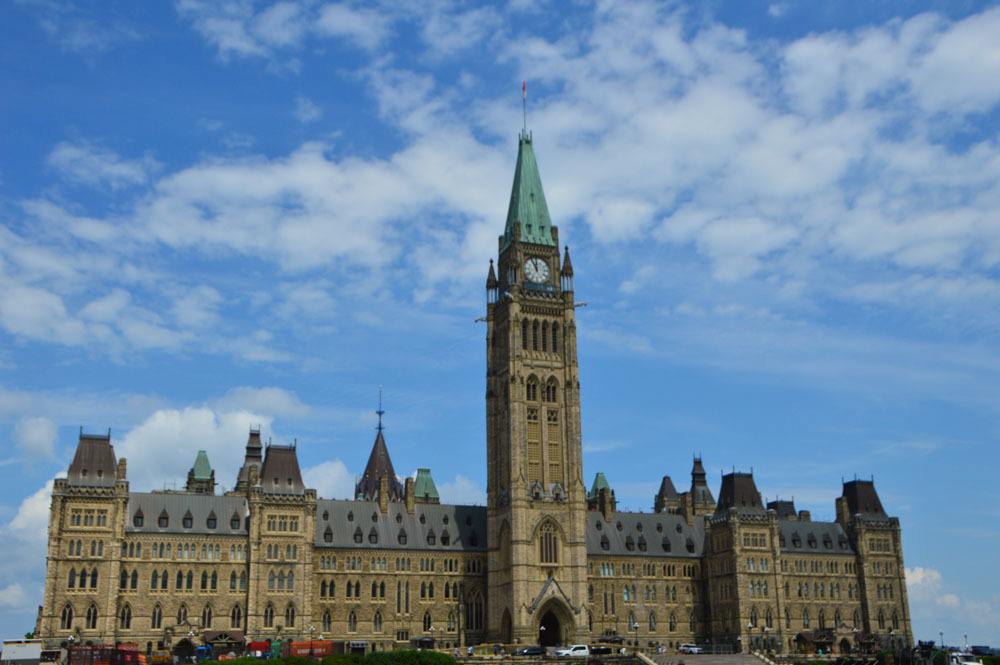 Find out more about the tour of the Houses of Commons tour and some other great options in my 3 Best Ottawa Tours post.
⇒ Book a Hop-On Hop-Off Bus tour to explore Ottawa top landmarks, including Parliament Hill and don't forget to explore the fantastic Byward Market restaurants in Ottawa.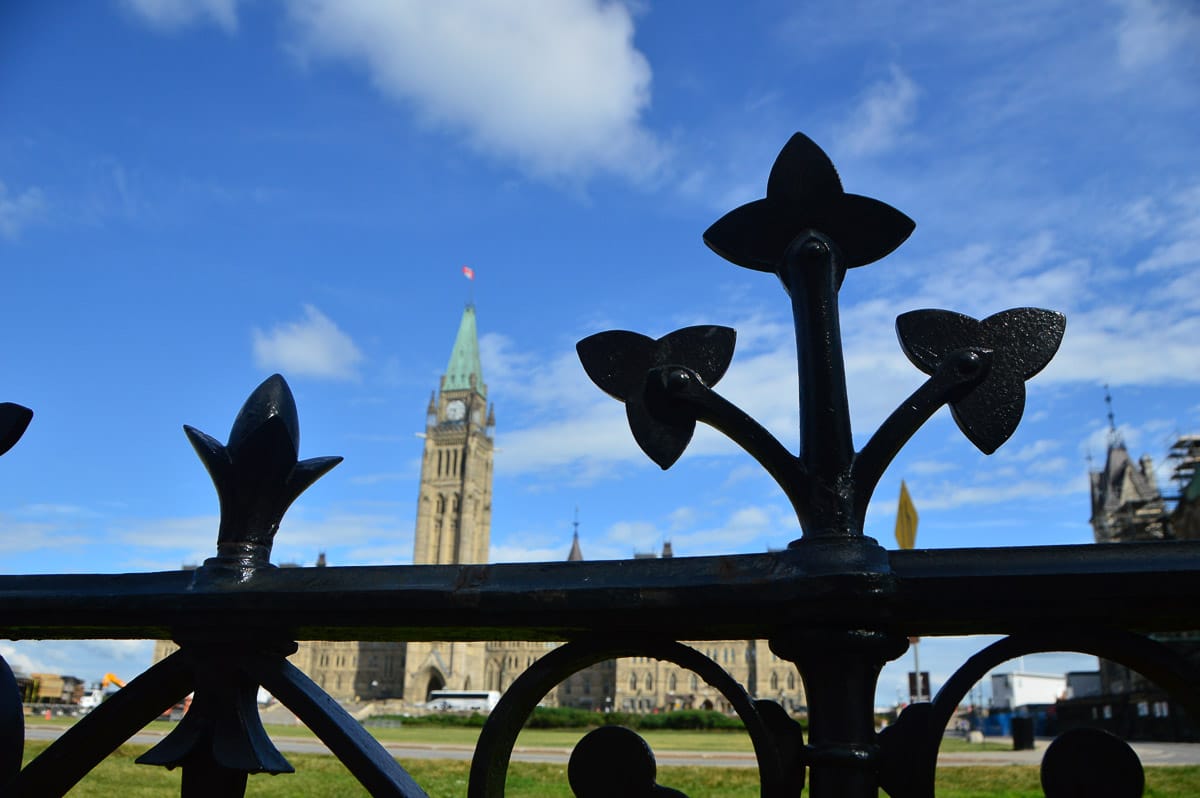 ⇒ Don't miss Canada's capital Ottawa. Read my posts on the 17 most fun things to do in Ottawa, the Ottawa restaurants Byward Market, best Ottawa Tours, 16 Most Beautiful Cities in Canada and 11 Beautiful Canada Landmarks.
4. Seattle Space Needle
This Seattle icon was built in 1962 for the World's Fair. The futuristic design was inspired by Space Age aspirations. The Seattle Space Needle is located at Seattle Centre and provides 360 degree views of some of Seattle's most scenic sights such as Mount Rainier and Puget Sound.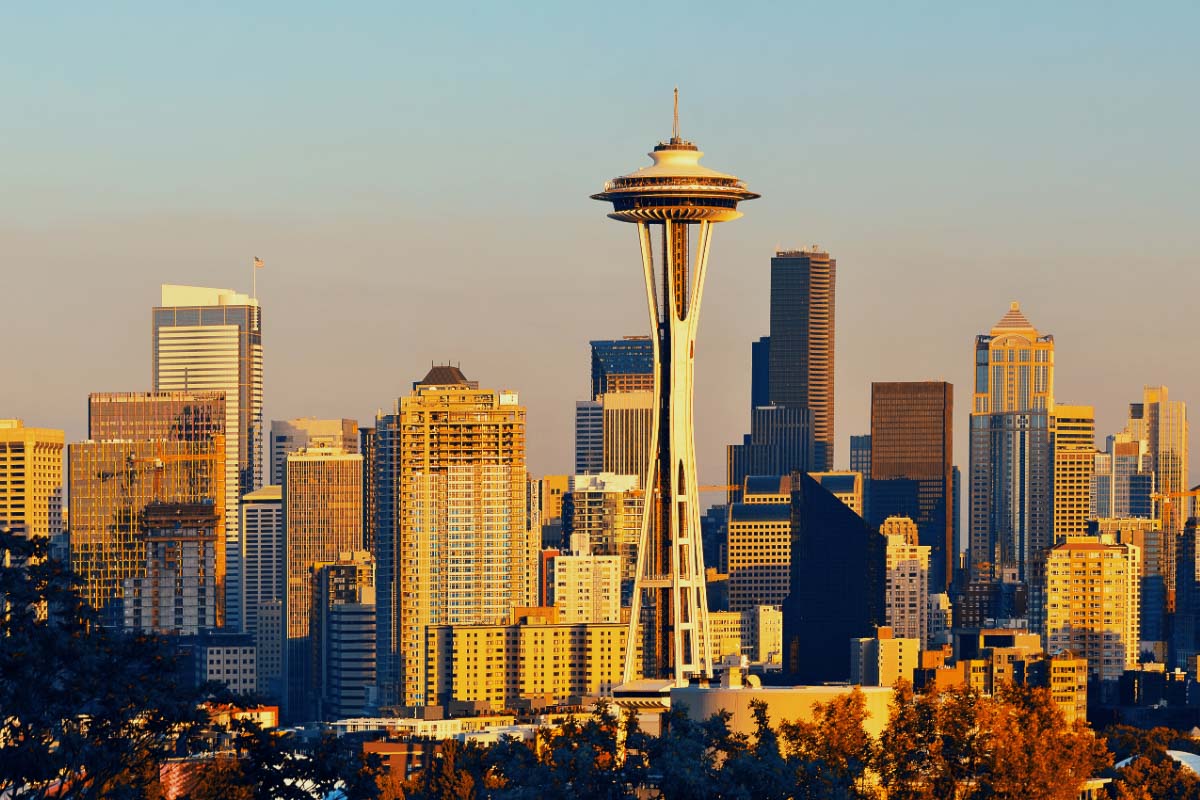 Today the Seattle Space Needle offers an all-glass floor and an open-air deck. The floor to ceiling glass also offers an outdoor observation deck with open air glass walls and glass benches.
The Oculus is a steel, wood, and glass staircase that connects the all-glass upper deck with a rotating glass floor. This glass floor offers a unique downward view of the Seattle Space Needle.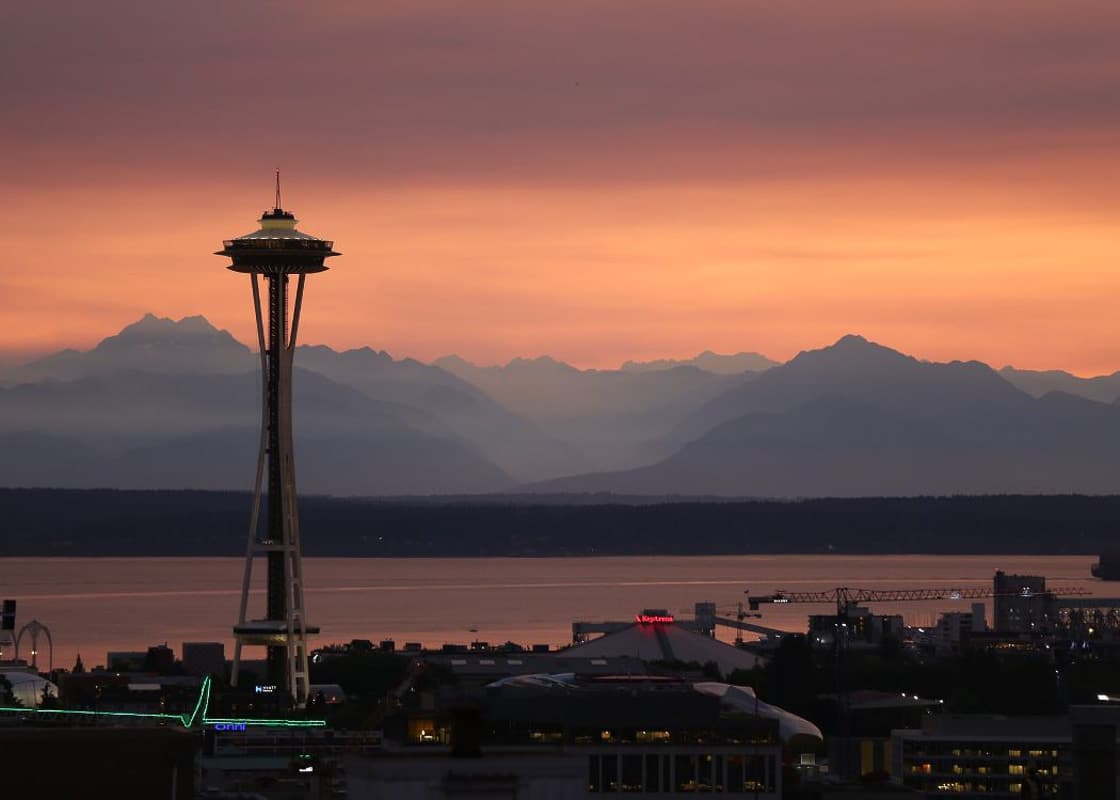 There are several different options for tickets. The Seattle City Pass includes the Space Needle. Or pre-book a skip the line ticket.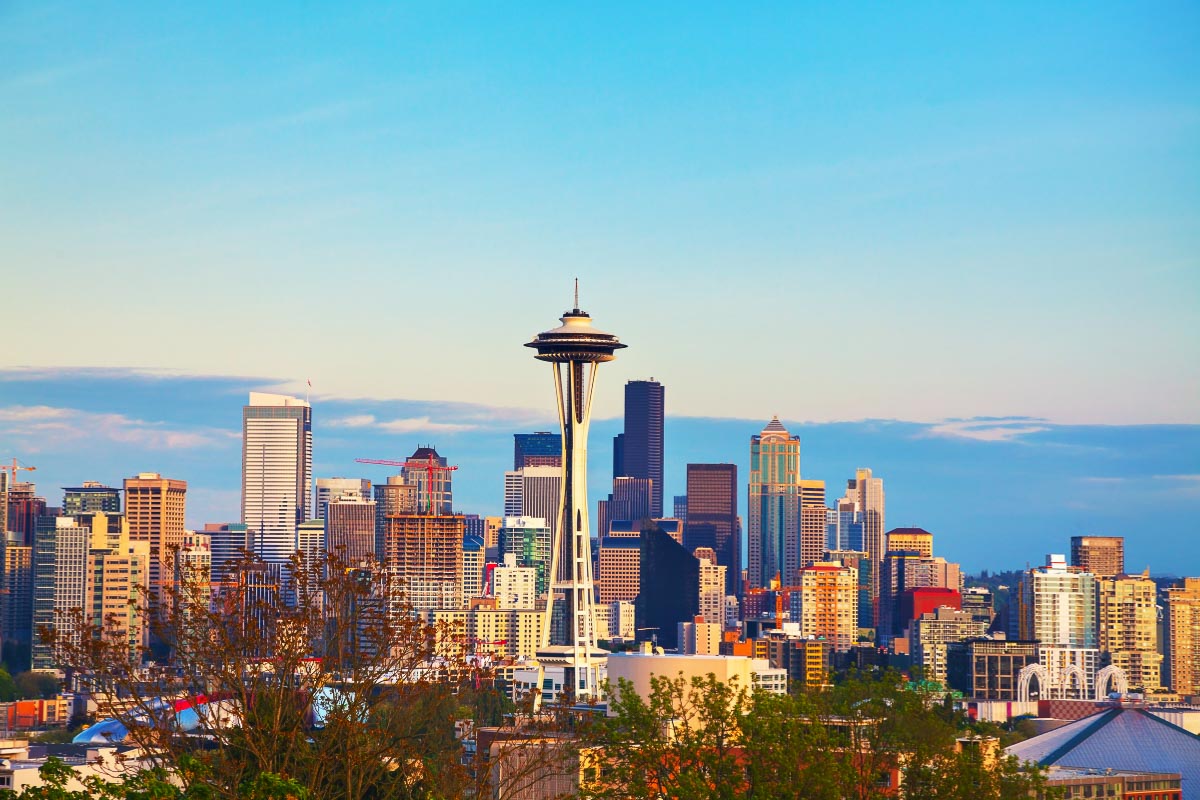 5. Chateau Frontenac
The Fairmont Le Château Frontenac in Quebec City is a 5-star château-style hotel. The large, castle-like building dominates the skyline and towers over the Saint Lawrence River down below.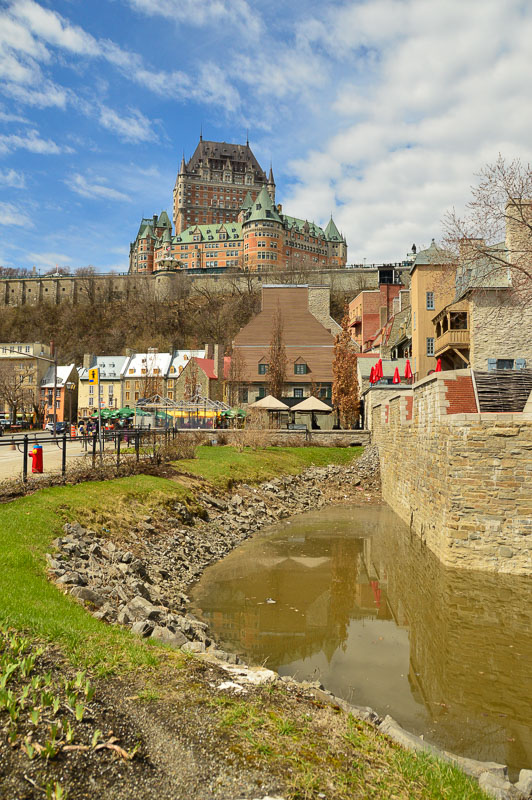 It was built in the late nineteenth century by the directors of the railway society. They wanted to encourage luxury tourism, or more specifically, influence wealthy travellers to frequent their trains.
This historic hotel still operates for its original purpose. If you're feeling frivolous, book a room and enjoy the full scale of this lavish landmark. Guests have access to the fine dining restaurant, wine bar, bistro, spa, indoor pool, and more.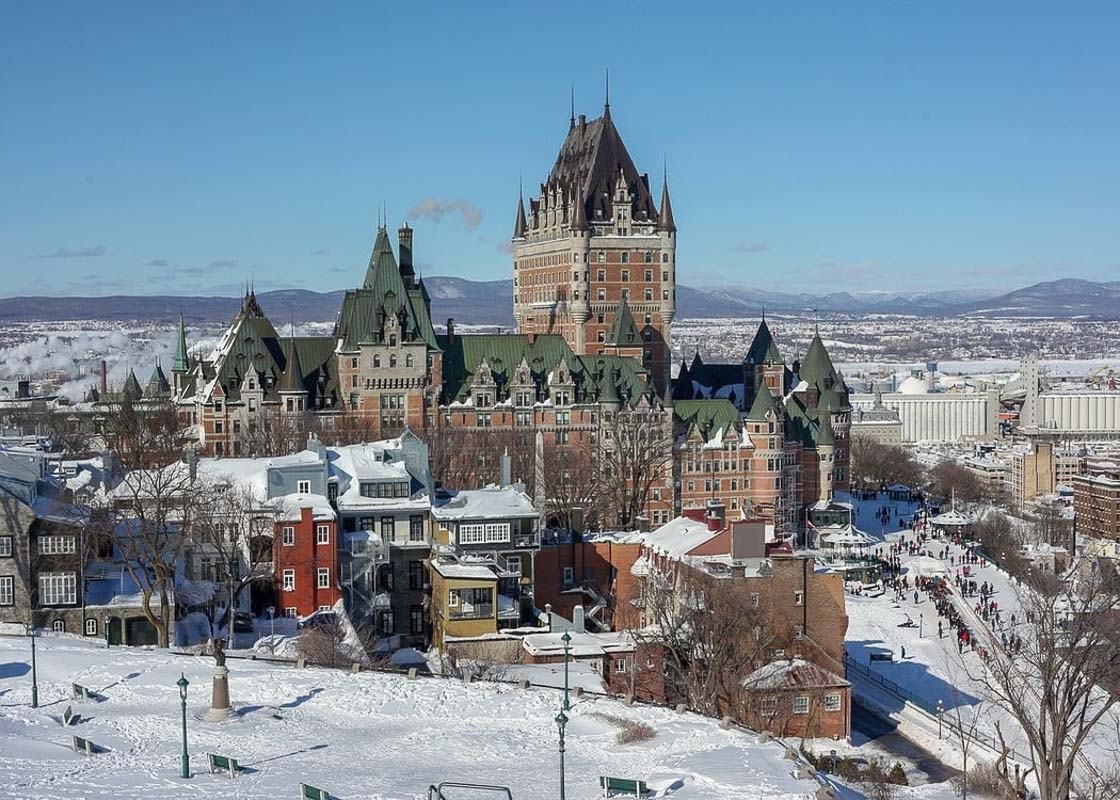 Having personally stayed at this hotel I highly recommend visiting. It literally does feel like you are sleeping in a Canada landmark. The hotel inside is beautiful and bustling and the rooms are excellent.
⇒ Book a guided visit of the Fairmont Le Château Frontenac.
6. Mount Rushmore
The faces of former US Presidents George Washington, Thomas Jefferson, Theodore Roosevelt, and Abraham Lincoln on a grand scale (the heads are 18 metres high) can all be seen on the granite face of South Dakota's Mount Rushmore.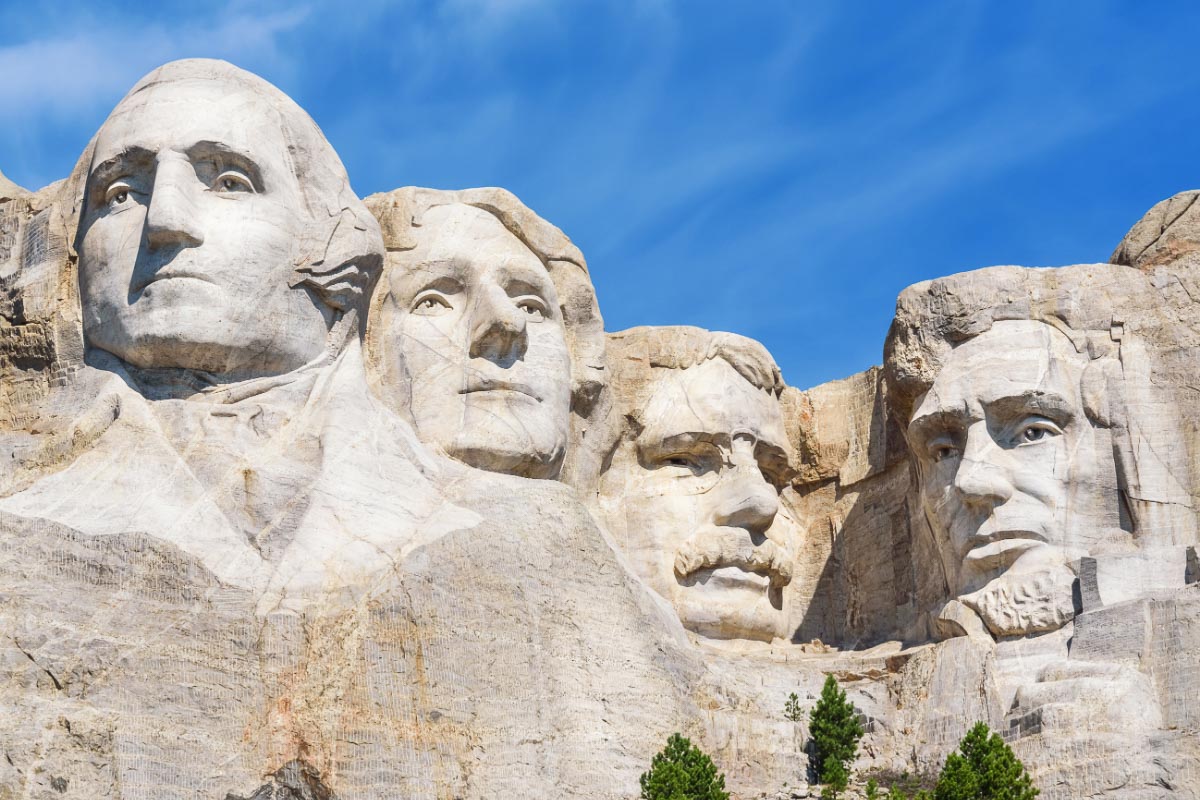 Sculptor Gutzon Borglum created the design and oversaw its production with his son between 1927 and 1941. He chose these four presidents to represent the United States' birth, growth, development and preservation.
Mount Rushmore has featured in numerous films and tv programmes – my personal favourite being its starring role in Alfred Hitchcock's North by Northwest with Cary Grant and Eva Marie Saint.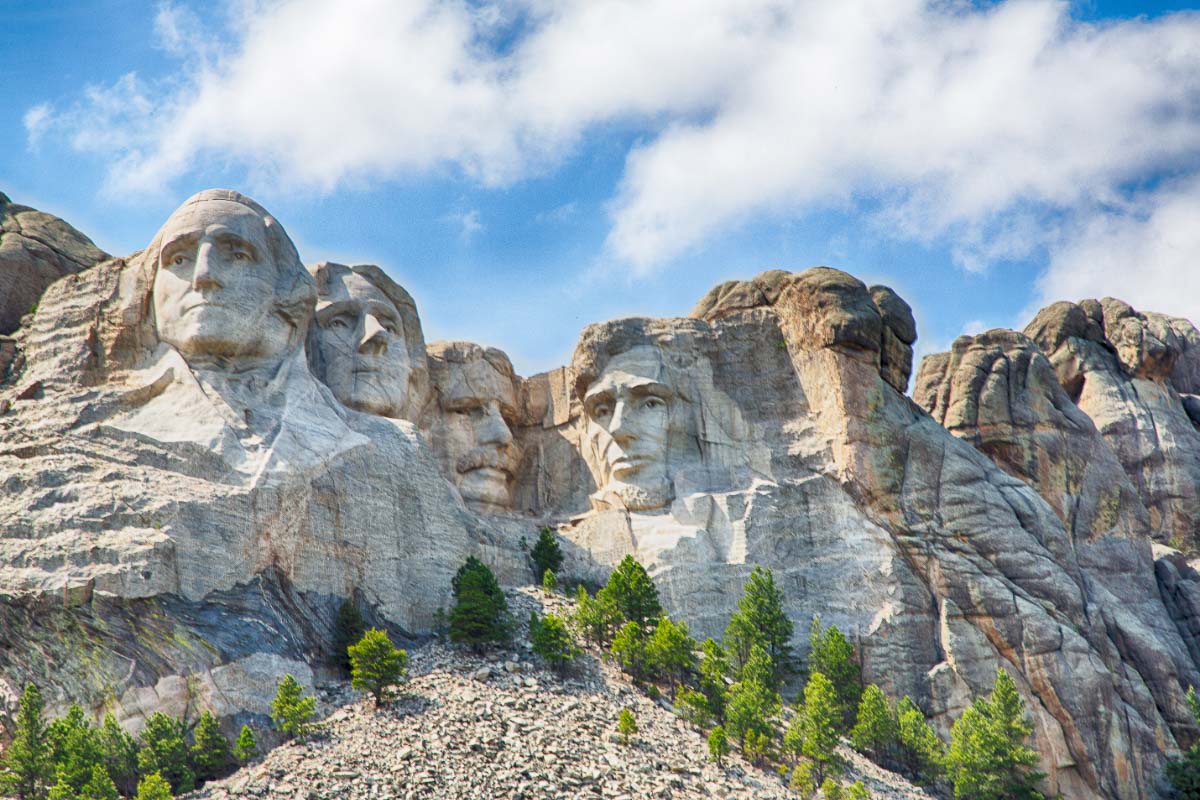 Nearly three million people visit Mount Rushmore each year. The mountain is over 1745m tall and the national park that is home to it is 1,278 acres. As this is a national park there are no fees to enter or to see the faces carved into the mountain. However, there is a fee for parking.
⇒ Looking for some travel inspiration? Check out my posts on the 15 North America Landmarks, Top Ten Famous Landmarks in the US, 11 Beautiful Canada Landmarks and the 20 Most Beautiful Cities in United States.
7. Hoover Dam
This concrete dam is on the border between Nevada and Arizona. The Hoover Dam was constructed during the great depression in the early 1930s.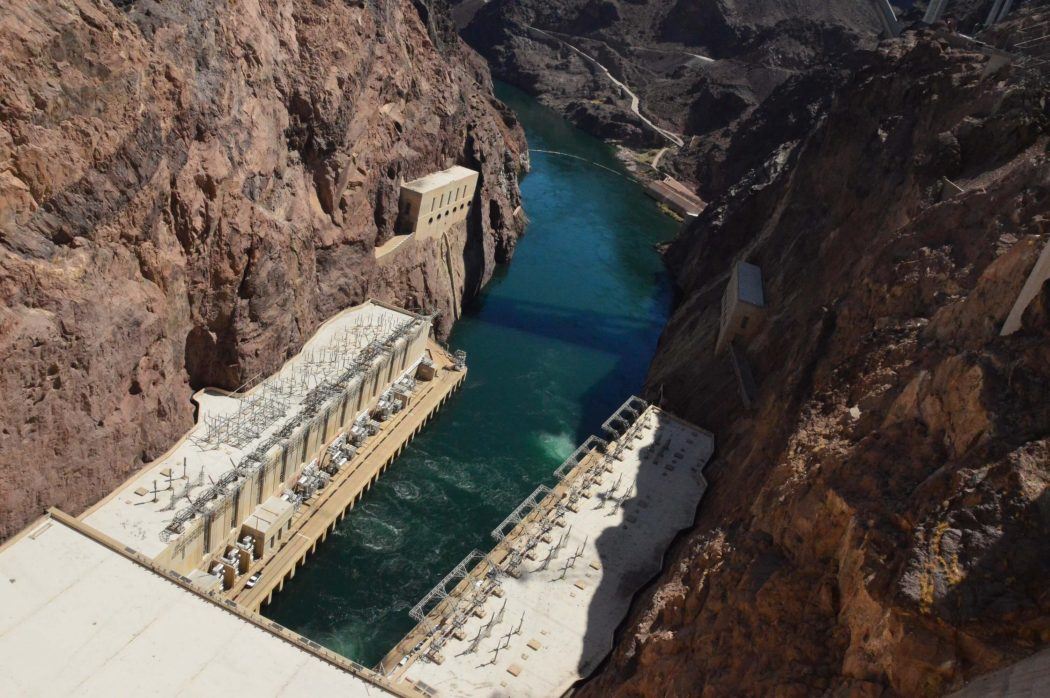 Named after then President Hebert Hoover, it was opened by President Franklin Roosevelt.
In the early 1930s an entire city was built to home the 5000 workers on the dam, Boulder City.
The Hoover Dam created the largest reservoir in the US, Lake Mead. Today, Lake Mead not only supplies water to 3 states and Mexico it is also a popular tourist site. Today, nearly one million people visit the Hoover Dam each year.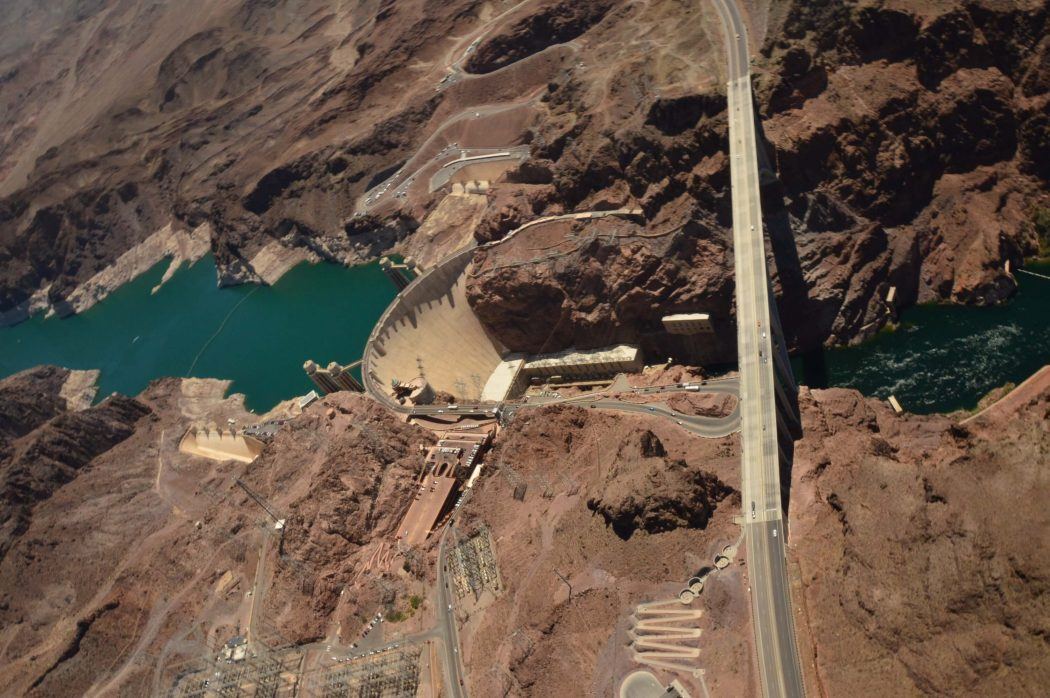 The Hoover Dam structure is very art deco and cool – even the toilets! The highlight of visiting the dam is heading down 600 feet and seeing the turbines and learning about how they used water to cool the concrete so it would set faster and a whole bunch of ingenious and amazing things that were done to make this dam work.
The Hoover Dam is a half-day trip from Las Vegas. It takes about one hour to get to Hoover Dam and the total trip is 4 ½ hours.
⇒ Book your Hoover Dam Tour
8. CN Tower
Located in downtown Toronto, the CN Tower has been an iconic feature of the city's skyline since 1976. It rises 553 metres up; an impressive height that gave it the title of the world's tallest free-standing structure for 32 years.
In 2007, the Burj Khalifa took over this title, then in 2009, it was bumped into third place when the Canton Tower also surpassed its height. Today, it's the world's ninth tallest free-standing structure, but the tallest on land in the Western Hemisphere.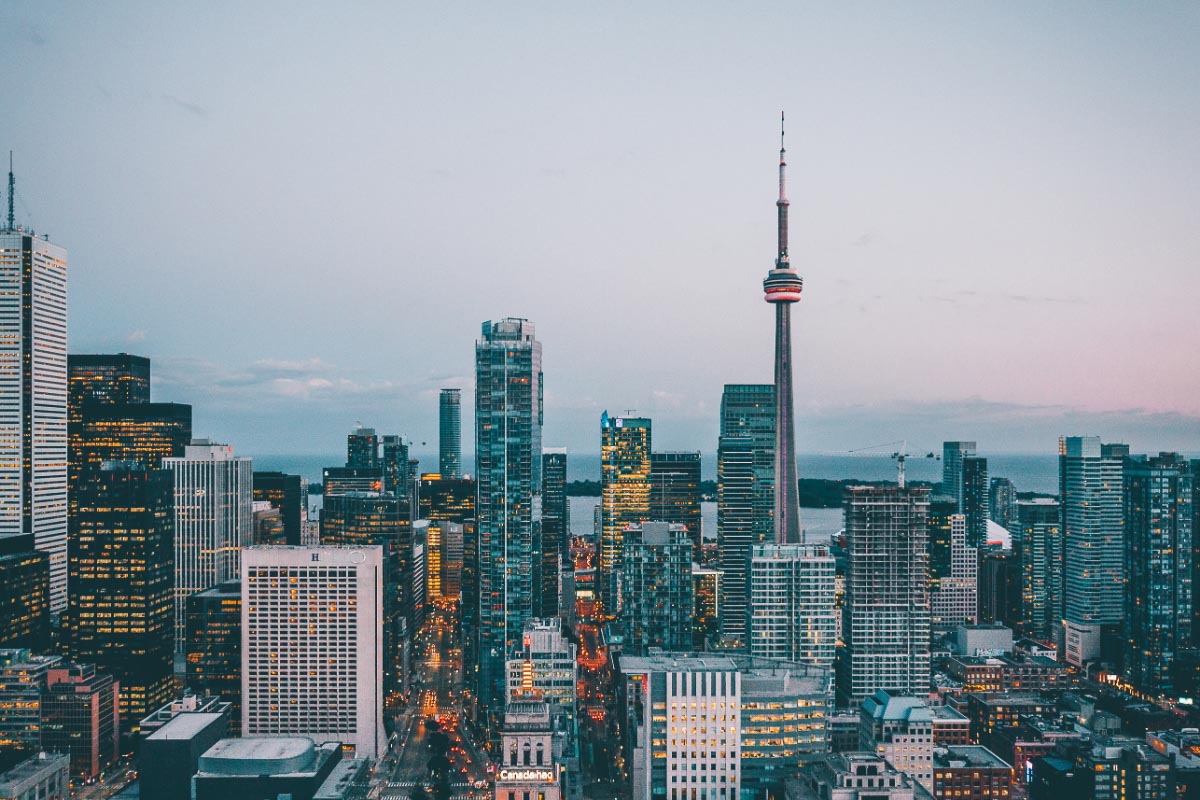 The observation deck of the CN Tower offers the best view in town. It features a glass floor you walk on if you really want to get your heartbeat racing.
⇒ Book a small-group sightseeing day tour of Toronto that includes access to the CN Tower.
9. Washington Monument
Located in the National Mall in Washington DC, this tall statue was built for George Washington. At just over 169 metres tall, the Washington Monument is the world's tallest predominantly stone structure and its tallest obelisk.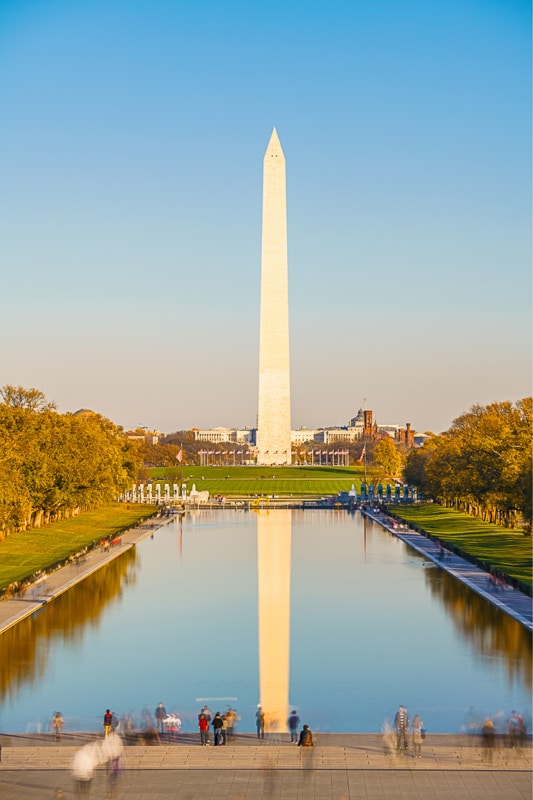 Construction of the monument originally began in 1848 but was then put on hold due to a lack of funds and the American Civil War for 23 years. The obelisk was completed in 1888.
The Washington Monument is located east of the reflecting pool and the Abraham Lincoln Memorial.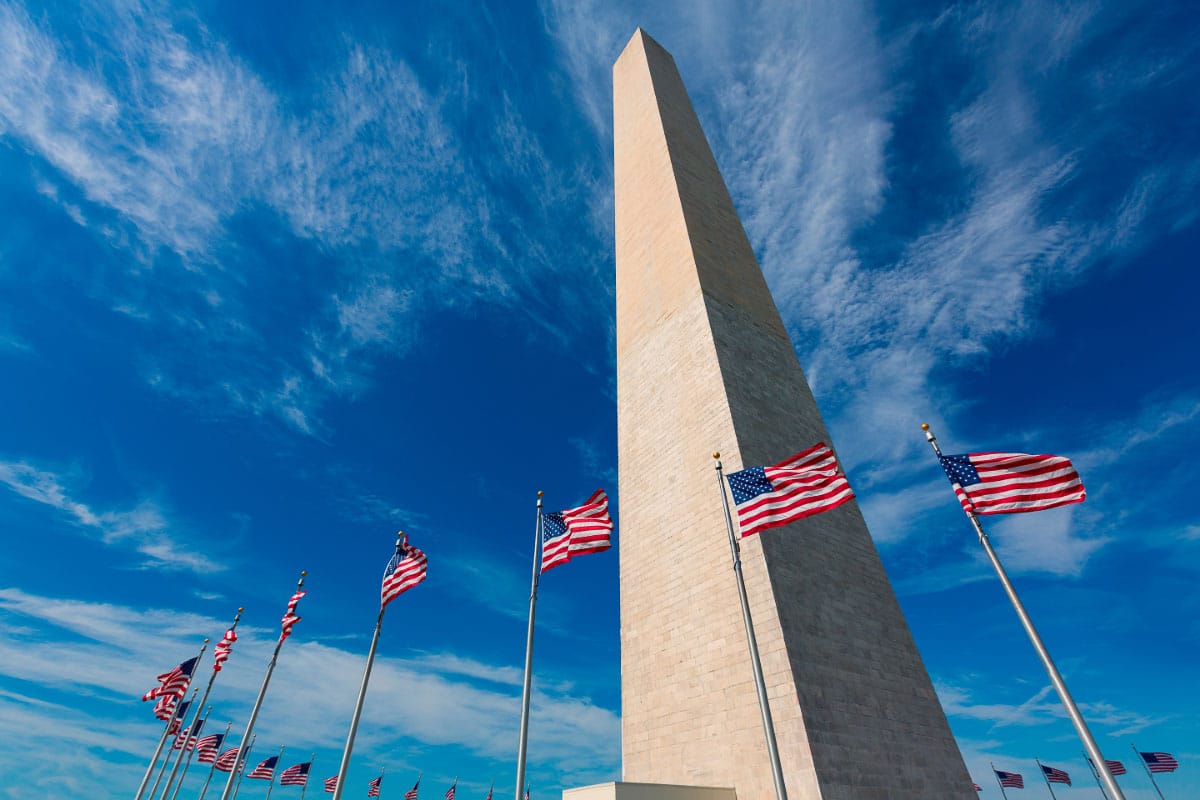 Timed tickets can be purchased to visit the Washington Monument. At the designated time visitors are able to ascend 500 feet in an express elevator, a journey that takes about 70 seconds. Visitors then have 10 minutes at the top of the Washington Monument.
10. Niagara Falls
Famed for its grand allure, Niagara Falls is one of Canada's most visited landmarks. The land that encompasses the falls is split between Canada and the state of New York, in the United States. It features three waterfalls: Horseshoe Falls, American Falls, and Bridal Veil Falls.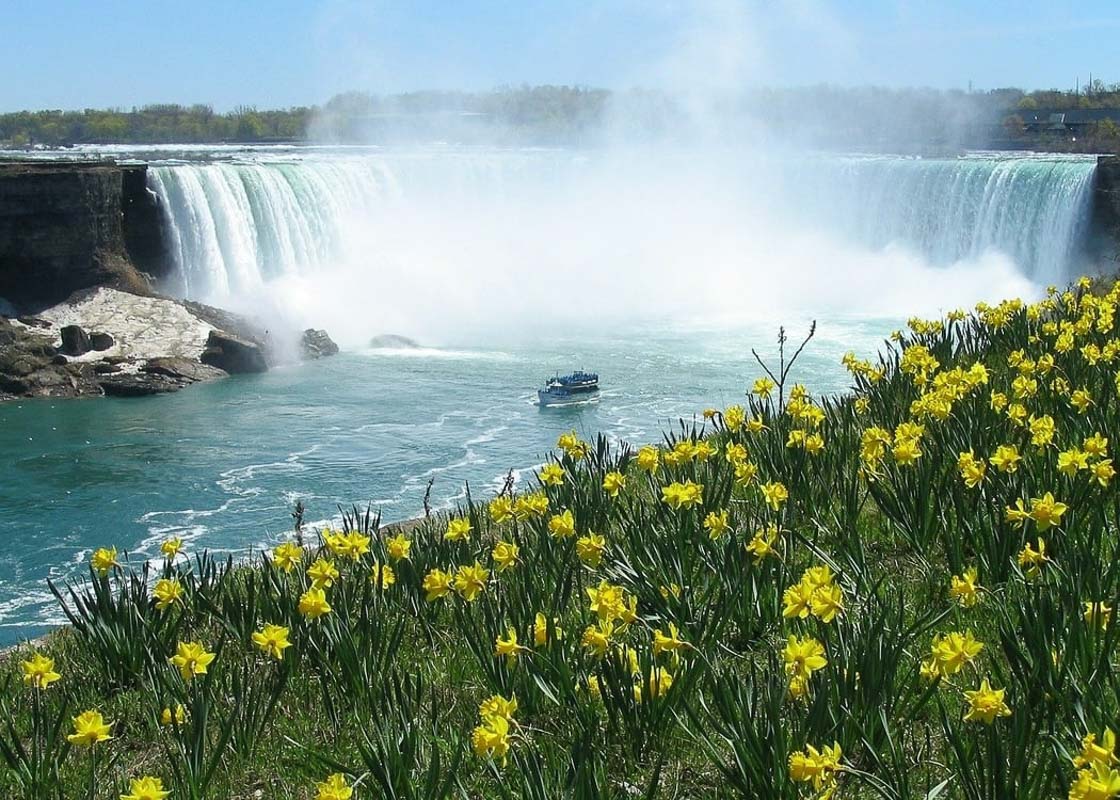 Horseshoe Falls is the only one of the three that resides in Canada. It's also the largest. It drops roughly 57 metres down and is an impressive 790 metres wide.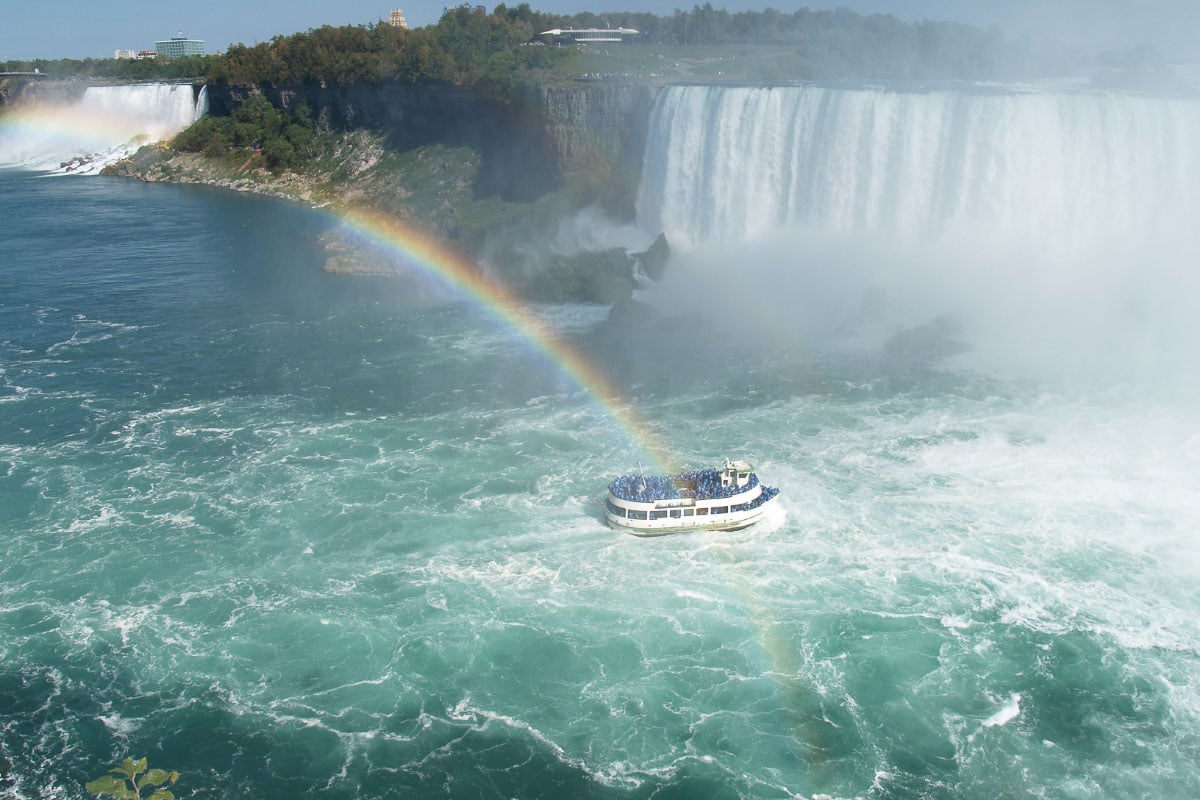 As you can imagine, this famous Canadian landmark is an incredible place to witness the true beauty and power of nature first hand.
⇒ Book a ticket for the observation deck of Niagara Falls.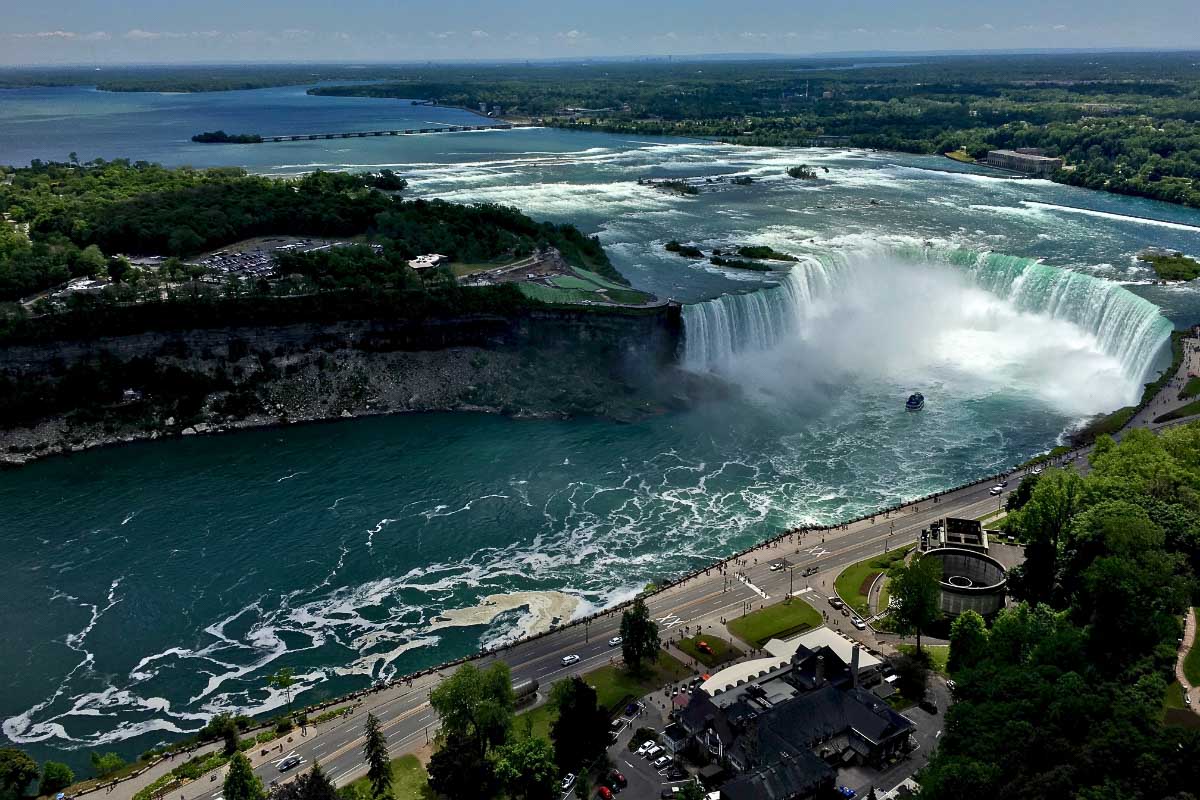 11. Peggy's Point
Peggy's Cove is a small fishing village in Nova Scotia. It's about one hour (43 kilometres) from downtown Halifax. Famed for its picturesque seaside beauty, it contains one of Canada's most well-known lighthouses, known as Peggy's Point Lighthouse.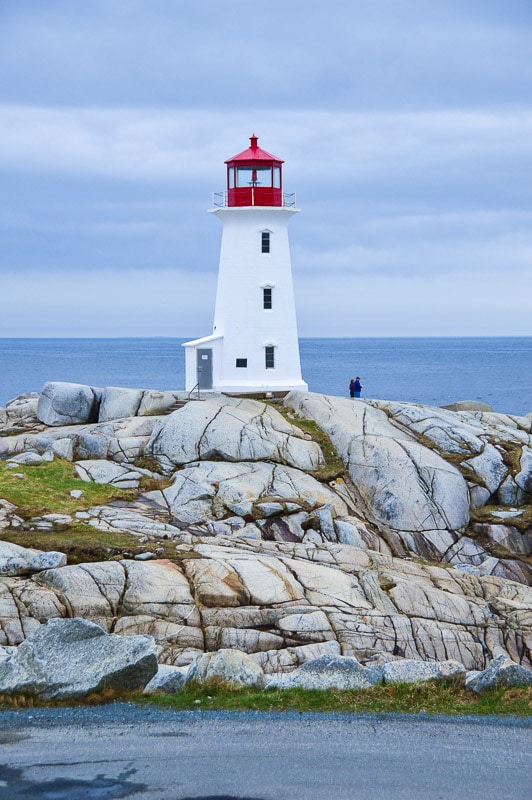 ⇒ Nova Scotia is another stunning region in Canada. Check out my Nova Scotia Itinerary for 6 days to give you a sense of the region. Don't miss the Wolfville Wineries and nearby Wolfville Farmers Market, 16 Most Beautiful Cities in Canada,11 Beautiful Canada Landmarks and there are loads of things to do in Lunenburg with its UNESCO listed old town.
The first lighthouse on this site was built in 1868 but replaced by its current structure in 1914. The classic red-and-white structure stands nearly 15 meters high. It's still active to this day and is operated by the Canadian Coast Guard.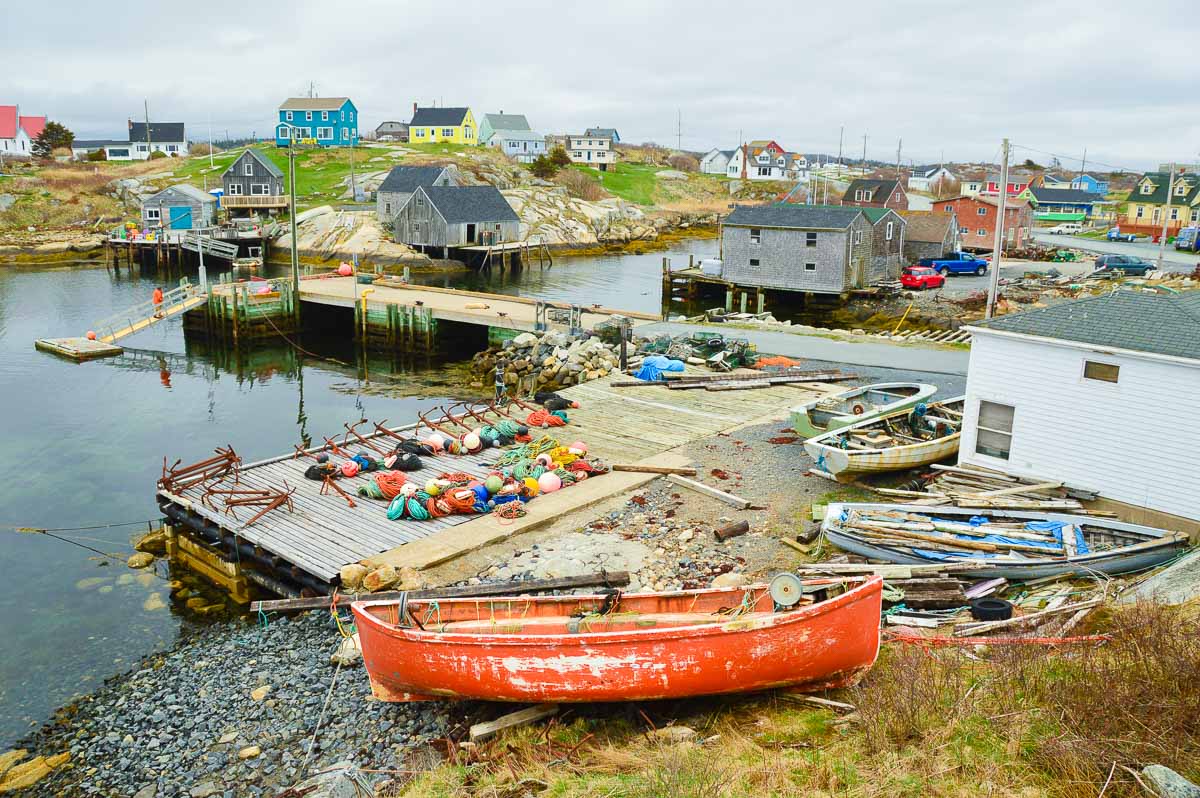 It's one of the main tourist attractions in the area (don't miss lovely Lunenburg) and makes a great addition to any Nova Scotia itinerary.
⇒ Book a tour of Halifax which includes a scenic drive to Peggy's Cove.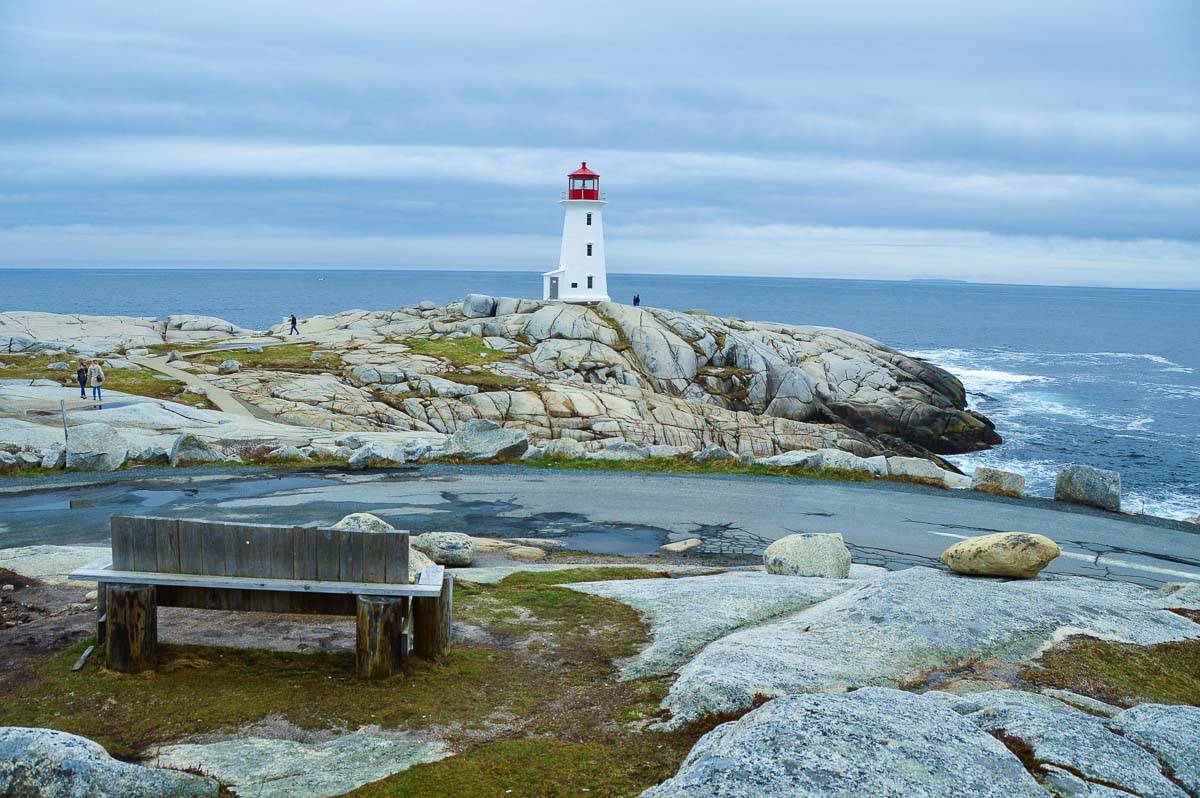 ⇒ Another fantastic city in Canada that isn't too far away is Halifax, Nova Scotia. There are loads of fun things to do in Halifax like visiting the fantastic Halifax Farmers Market and taking Atlantic Canada's number one tourist attraction the Harbour Hopper Halifax and don't miss 11 Beautiful Canada Landmarks.
12. Empire State Building
This 102 story Art Deco building in midtown Manhattan was built over 1930 and 1931. The name comes from the nickname for the state of New York – the Empire State.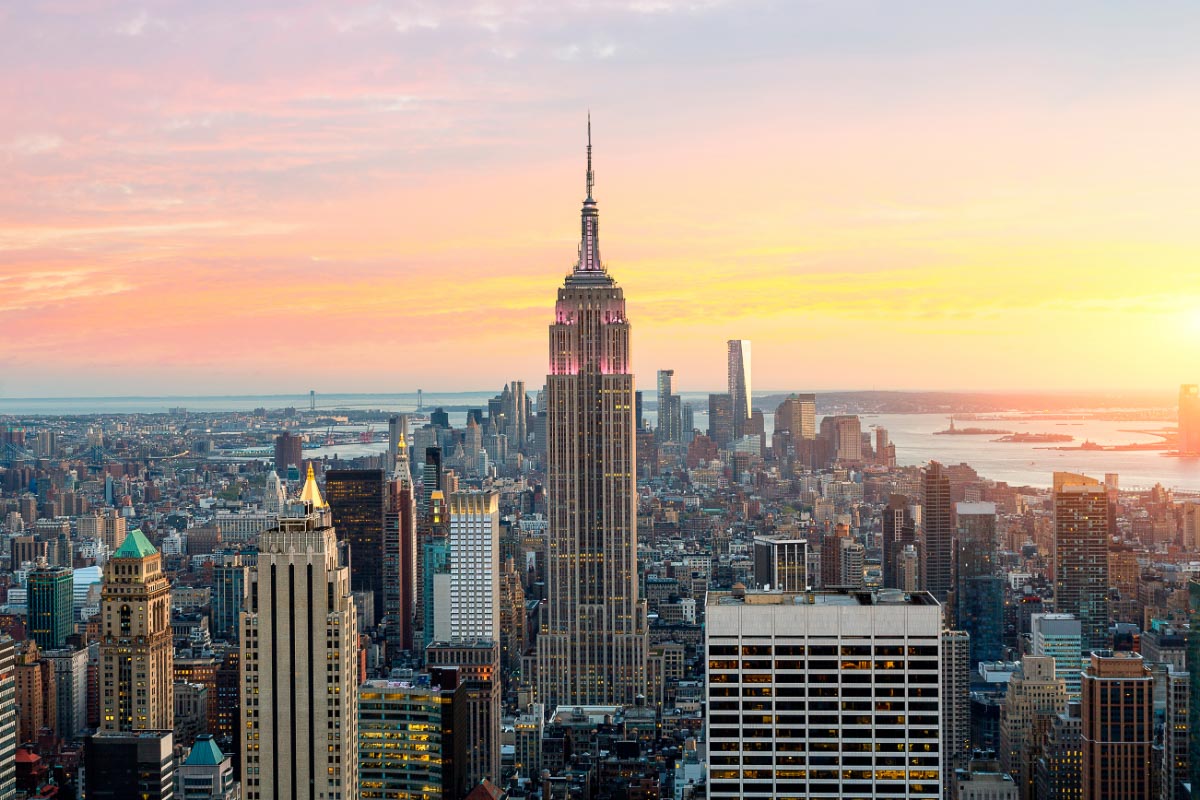 The Empire State Building stands 443 metres tall including its antenna. For many years it was the world's tallest building. Today it has slipped down the list to be the 48th tallest building in the world and is only the 7th tallest building in New York City.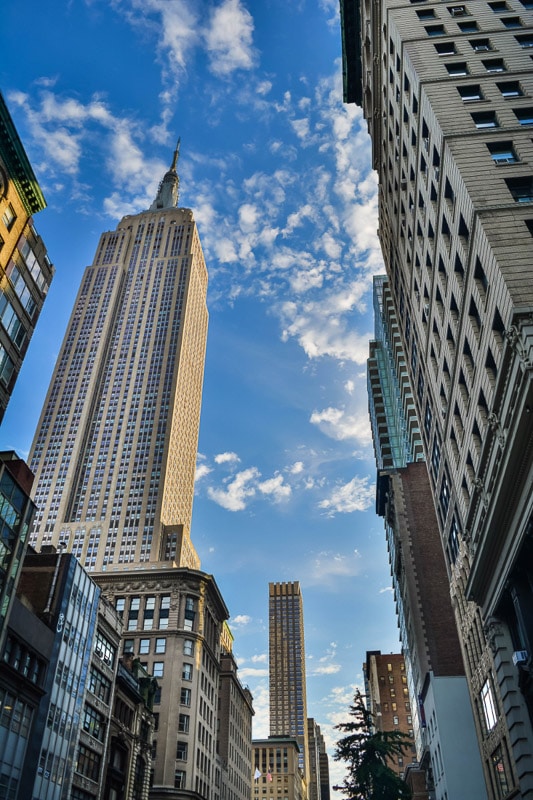 ⇒ Heading to the East Coast of the US? Check out my posts on the best things to do in Lower Manhattan, the most instagrammable places to visit in Philadelphia, and great Philadelphia food tours, and the best coffee shops Baltimore has on offer, more fab Baltimore food tour options, Hotel Indigo Baltimore and some very Instagram worthy Baltimore attractions!
Many of the landmarks in this post have had major Hollywood careers but perhaps none more so than the Empire State Building. From King Kong to An Affair to Remember to Sleepless in Seattle, this North America landmark is a true star.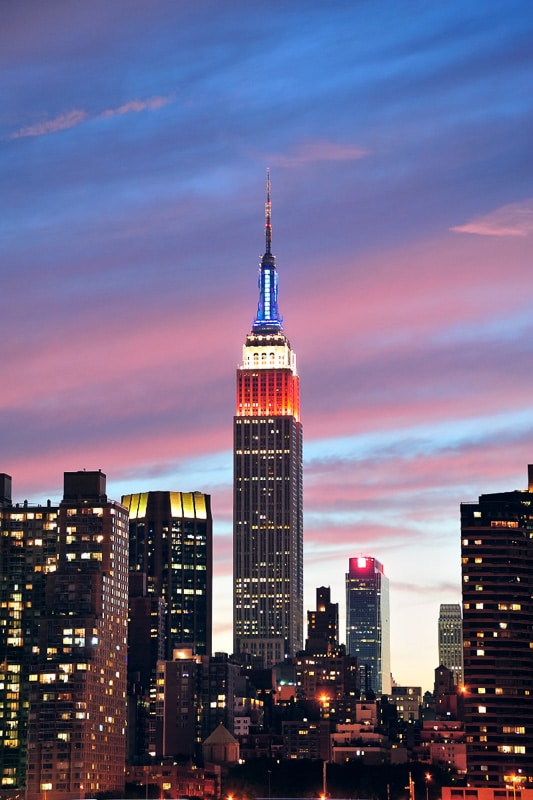 It is possible to visit the Empire State Building and head up to its famous decks with amazing views over Manhattan and the outer boroughs. Choose whether to head to the 82nd floor or all the way to the 102nd floor.
13. The Grand Canyon
Both the largest and the longest canyon in the world, the Grand Canyon is 277 miles long, up to 6,000 feet deep and 18 miles wide. Carved by the Colorado River, the canyon is located in Arizona.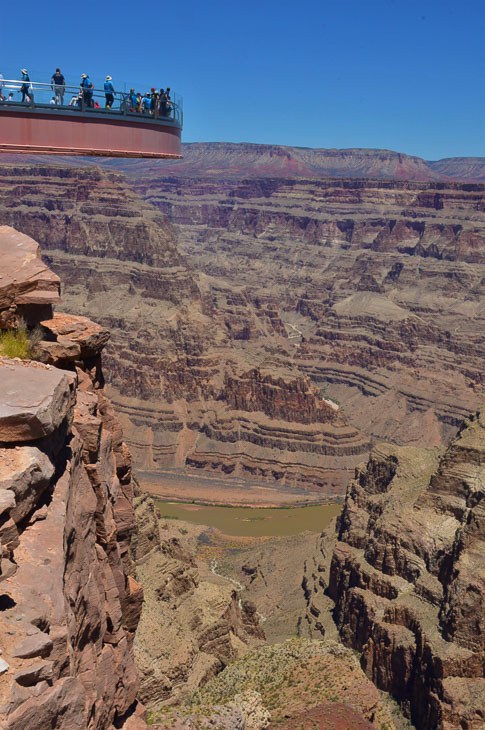 The Grand Canyon has built up over nearly two billion years. Scientists believe that that the Colorado River established a path through the canyon about 5 to 6 million years ago (give or take a few hundred thousand years).
As the Grand Canyon is so large there are many ways to visit. It is located within a national park and a digital pass for entrance to the park can be purchased online.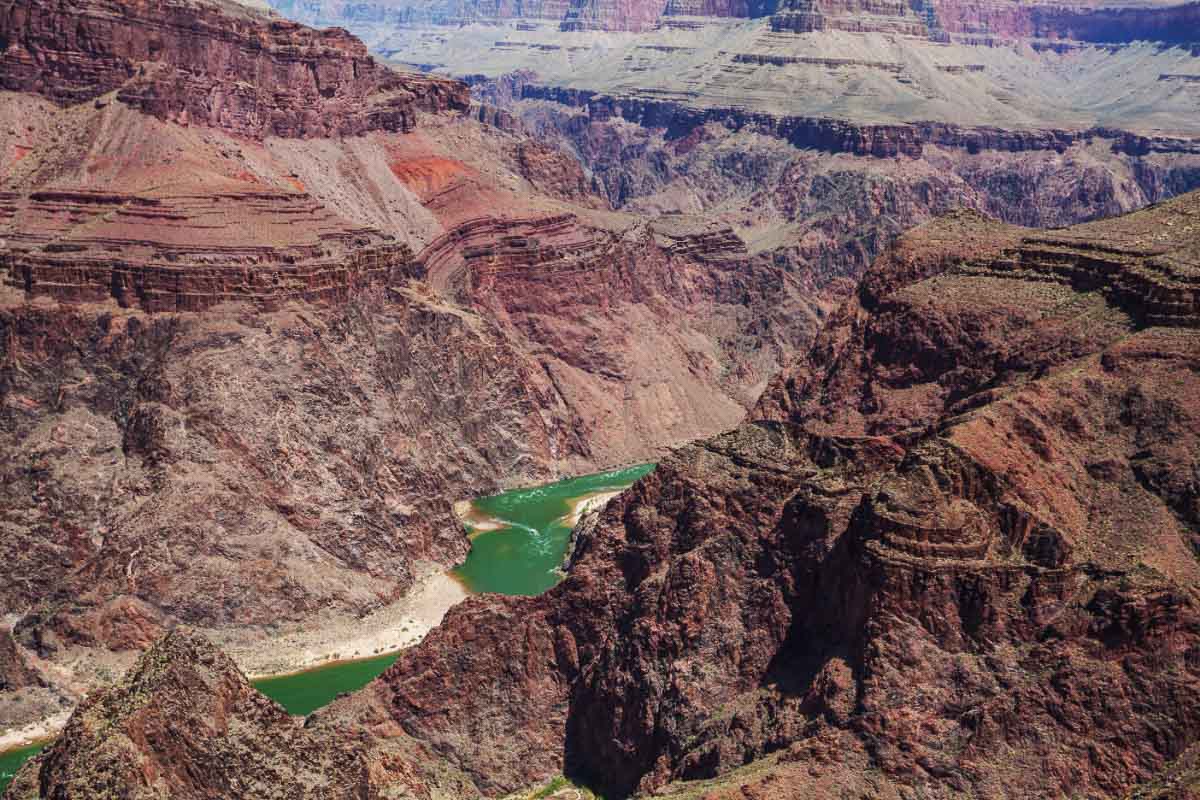 The key regions of the park are the South Rim and the North Rim. There is both lodging and camping in the park and options for trekking as well as driving. The majority of the park's 5.5 million visitors each year head to the South Rim. (The South Rim is open all year round but the North Rim is only open mid-May to Mid-October).
A car is quite important to get around such a large park. There are loads of different options and itineraries as well as different levels of difficulty for treks etc etc – the Grand Canyon park website is a great source of information.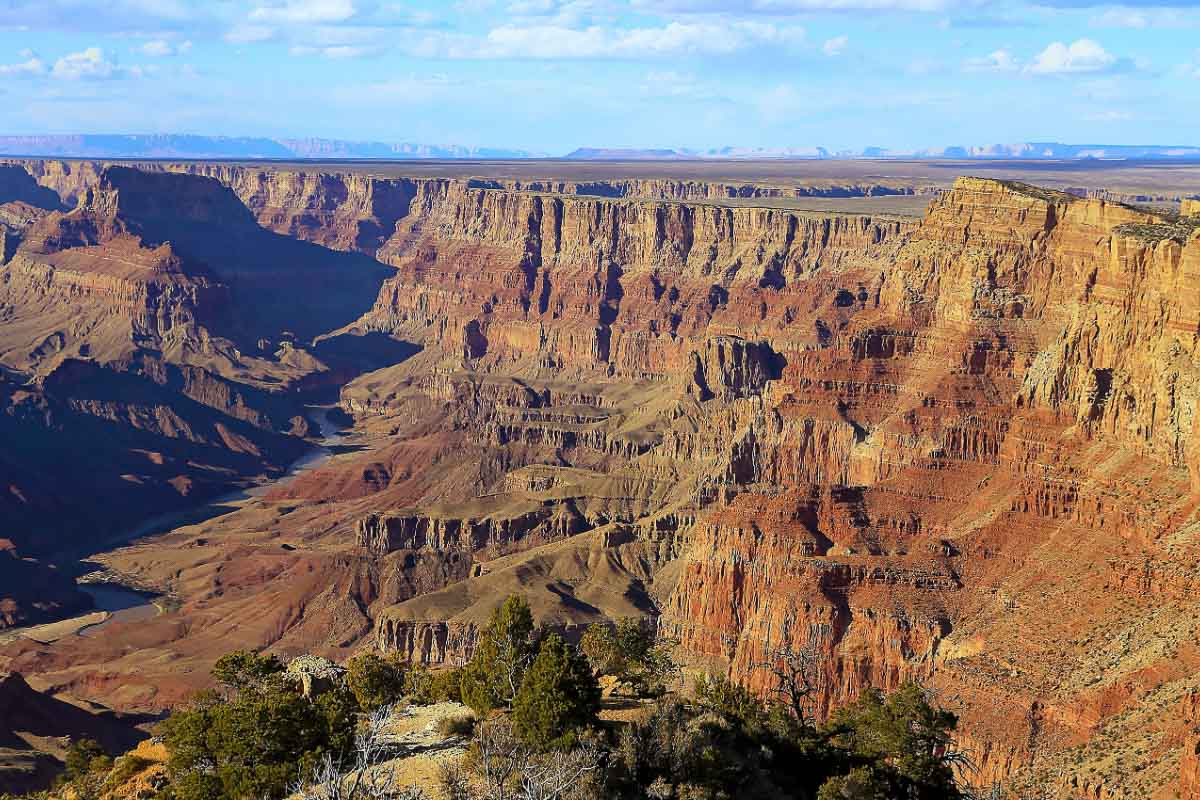 Or do what I did and take a helicopter ride from Las Vegas for a day trip to the Grand Canyon including a visit to the Skywalk (not for those with a fear of heights) and a flight down the Las Vegas strip on the way back.
14. Hopewell Rocks
The Hopewell Rocks are a series of rock formations that have been uniquely shaped by tidal erosion. Located in New Brunswicks' stunning Bay of Fundy, they stand between 12 to 21 metres tall and visiting these iconic rocks is one of the best things to do in New Brunswick.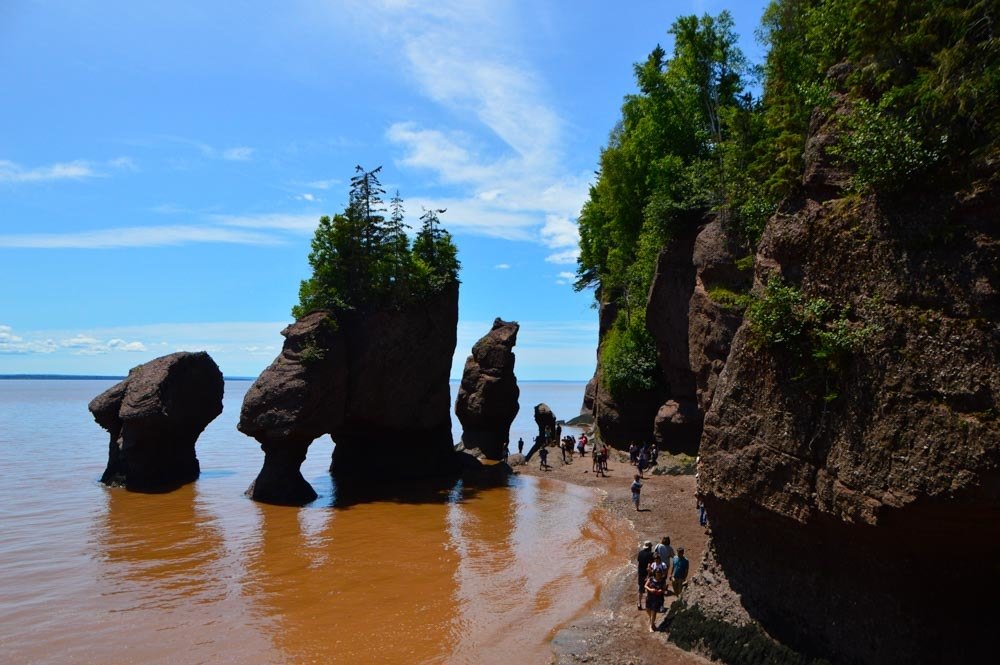 ⇒ Another amazing part of Canada (and home to some beautiful Canada Landmarks) is New Brunswick. Check out my posts on the top New Brunswick Tours, the best things to do in New Brunswick, 16 Most Beautiful Cities in Canada, Whale Watching St Andrews and some charming boutique hotels in New Brunswick Canada.
The bases of the rocks are submerged in water twice a day during high tide. The time span between low and high tide is just over 6 hours. For the full perspective, it's recommended to visit during both high tide and low tide.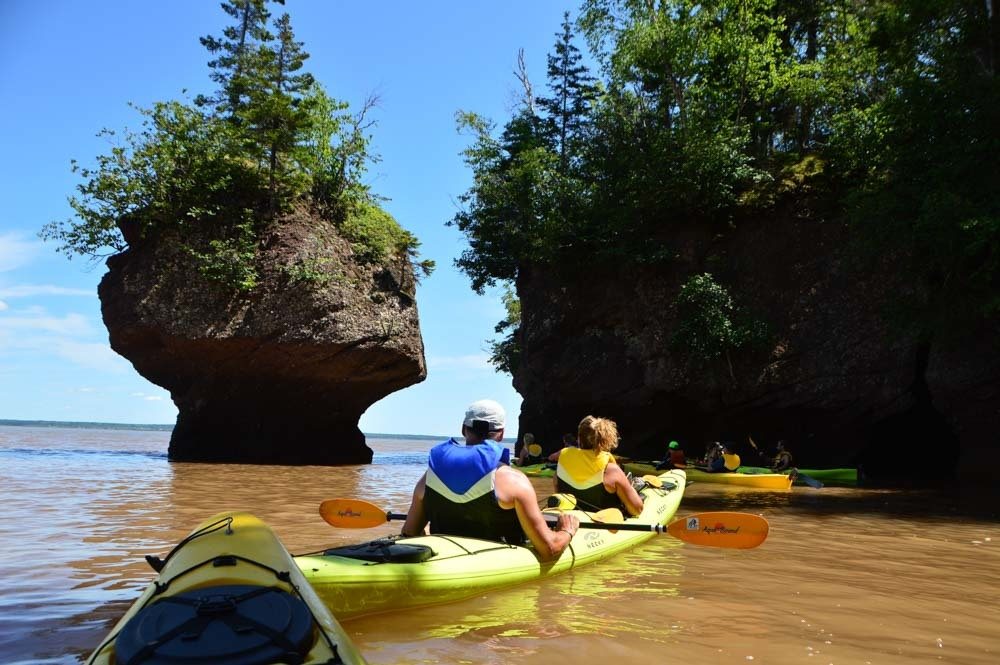 Hopewell Rocks are visited by millions each year and are one of the best places to visit in New Brunswick. The park is open from Mid May to the middle of October. There is a lot to do – and multiple visits required to really experience Hopewell Rocks.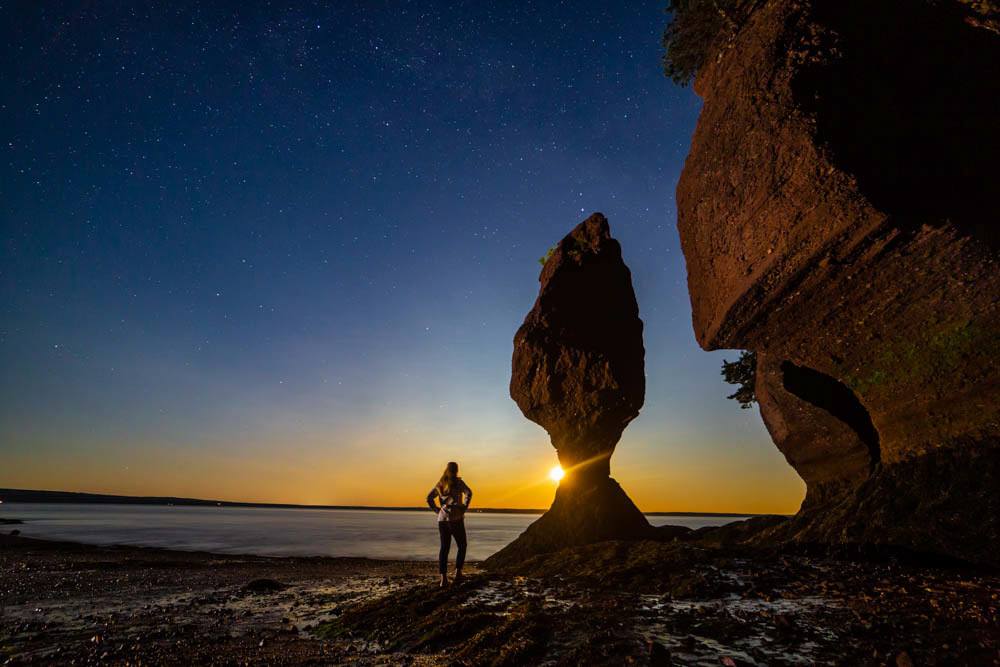 I highly recommend visiting Hopewell Rocks New Brunswick at both high tides and at low tide for photos. Both will result in very different shots.
The easiest way to experience Hopewell Rocks at low tide is to head to the park and walk down the staircase. Once the low tide has been reached it is possible to walk between the rocks and get some nice shots. The appearance of Hopewell Rocks is most dramatic when low tide is at its peak.
⇒ Beat the queue and Book your Hopewell Rocks ticket here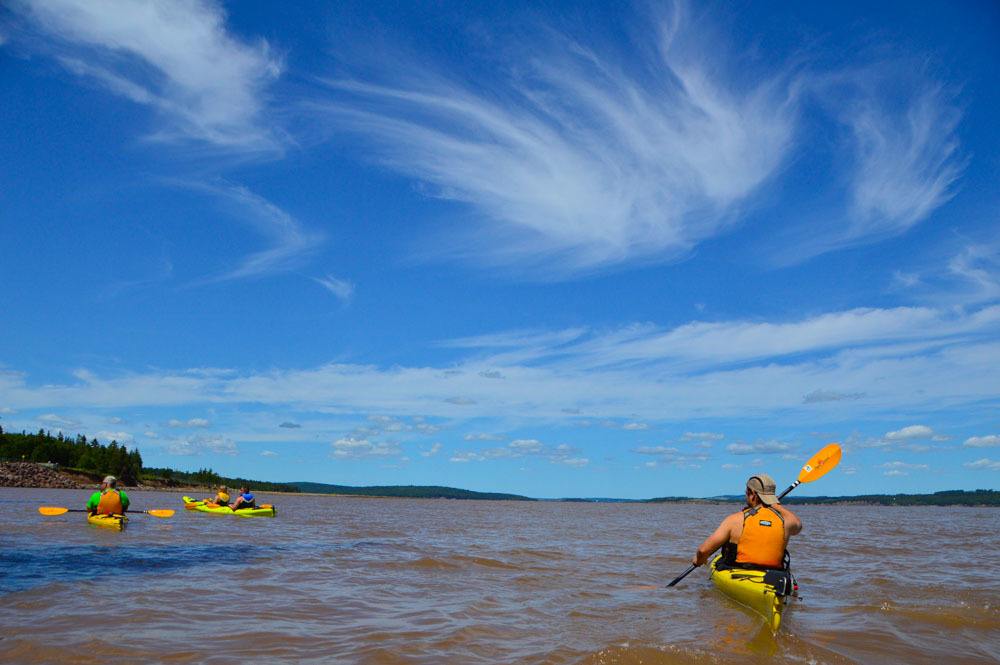 Kayaking Tours in Hopewell Rocks
A great way to experience Hopewell Rocks at high tide and get some great photos is to go on a kayaking tour. This allows you to get in and out of the rocks and provides some great angles. Plus the kayaks themselves look great against the water and the rocks.
All of the Hopewell Rocks kayaking tours are run by Baymount Outdoor Adventures. I was very impressed with how professional and organized they were as on operation.
⇒ Read more reviews of Baymount Outdoor Adventures on Trip Advisor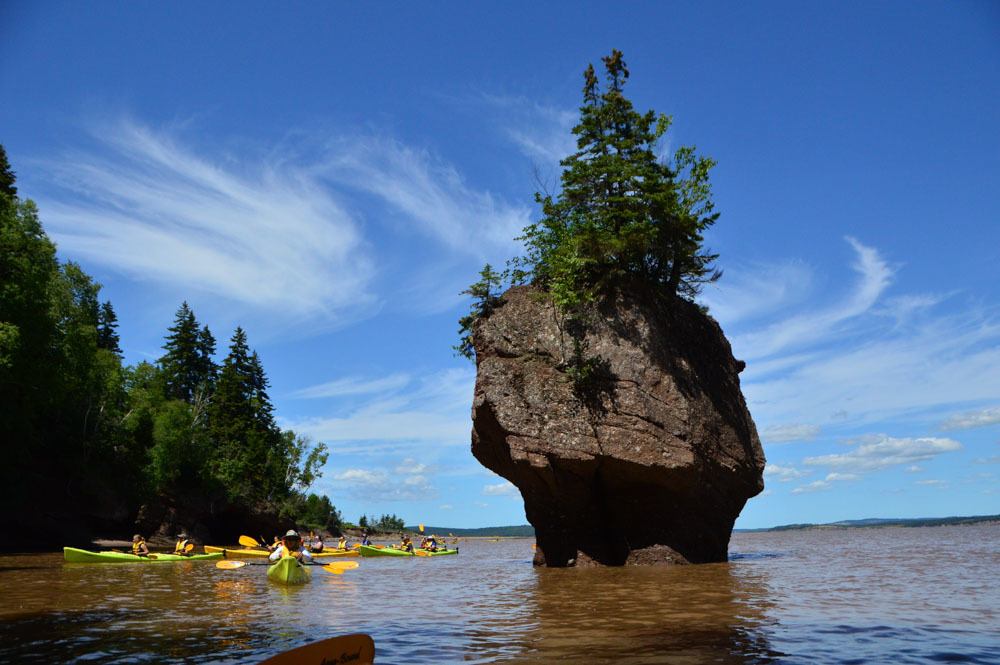 Hopewell Rocks Night Photography Tour
The third way to experience Hopewell Rocks is through a night photography tour. This was such a special experience! The Hopewell Rocks night photography tour is guided by the amazing Kevin Snair.
The ability for the Hopewell Rocks night photography tour New Brunswick to run is very much weather dependent. To begin with, there are only a few days each fortnight where the tides allow for the tour to happen.
And then if the weather is too cloudy the tour won't go ahead as without seeing the moon there isn't much to photograph. Find out more in my 9 New Brunswick Tours Not to Miss post.
⇒ Book a small-group tour of the Bay of Fundy and Hopewell Rocks.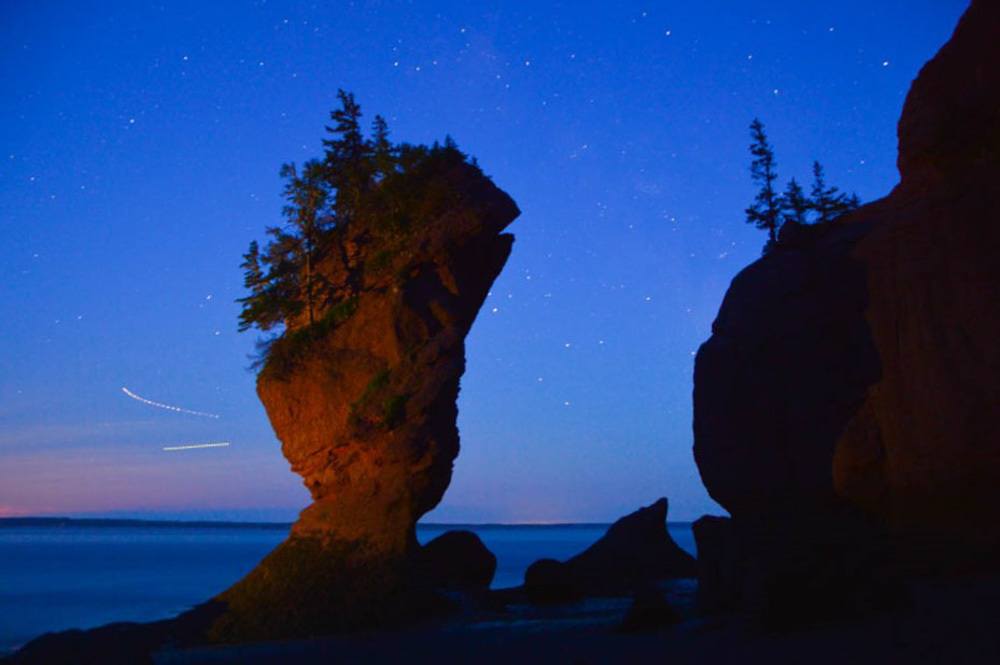 15. Yosemite National Park
Although yosemite Park covers over 3,000 square kilometres most visitors spend the majority of their time in the six-mile radius that is the Yosemite Valley.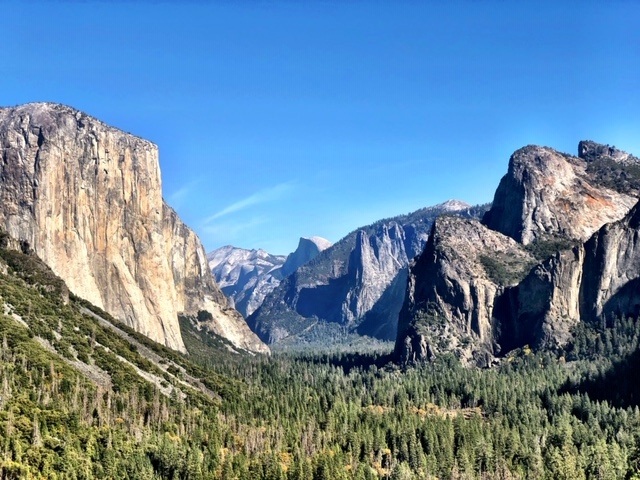 Yosemite Park is located in Eastern california in the Sierra Nevada Mountains. This national park in California is a 4-hour drive from San Francisco and a 6-hour drive from Los Angeles.
The beautiful Yosemite Valley is the heartland of Yosemite Park. It is essentially an 8-mile loop full of stunning deciduous trees (particularly beautiful in the autumn) and home to some of the key sights of Yosemite Park including the Half Dome and El Capitan rocks.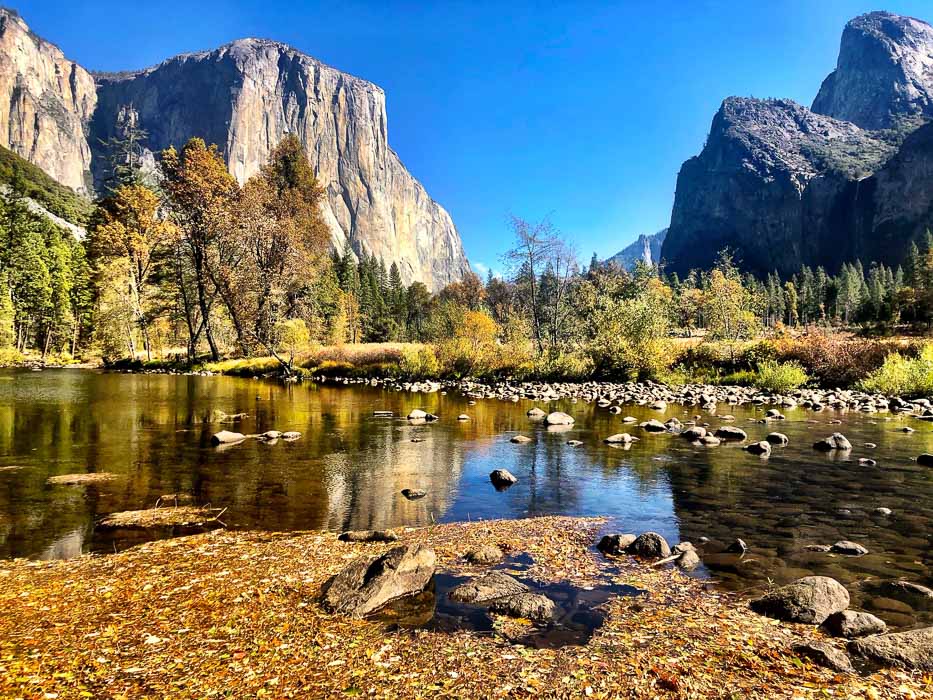 Yosemite Village is at the centre of Yosemite Valley and has a visitors centre, restaurant, gallery and everything you might possibly need for a great day in Yosemite Park. I would recommend starting with the terrific Yosemite Valley Visitor Centre.
Yosemite Park is famous for its stunning waterfalls. Which waterfalls you are able to see will vary depending on the time of year and how much time you have available.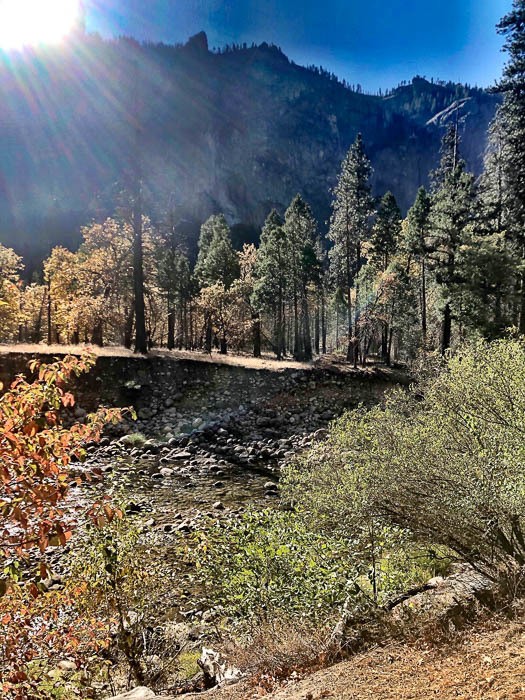 ⇒ Interested in heading to California? Check out my posts on Unique Restaurants in San Francisco, Things to do in Calistoga review of the great Solage Spa, visiting Yosemite in One Day, 10 Stunning Sunsets in California and in Yosemite in October and my guide to a Livermore Wine Tasting.
Glacier Point is famous for its amazing views over the Yosemite Valley -, particularly at sunset. Tunnel View is at the start of the Yosemite Valley loop road and only a slight detour from the main road. The views are fantastic.
Mariposa Grove is home to 500 giant Sequoia trees and is rather stunning. There is an easy 0.3 mile trail through part of Mariposa Grove and a second longer 2 mile loop option.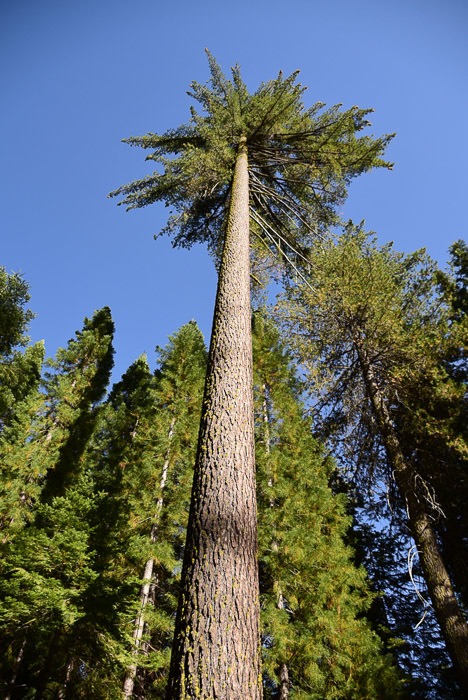 Read more about things to do in Yosemite in my posts on Yosemite in One Day and Yosemite in October.
The closest airports to Yosemite Park are in Fresno and Merced but these are quite small. If you're travelling from overseas San Francisco Airport will be your best bet.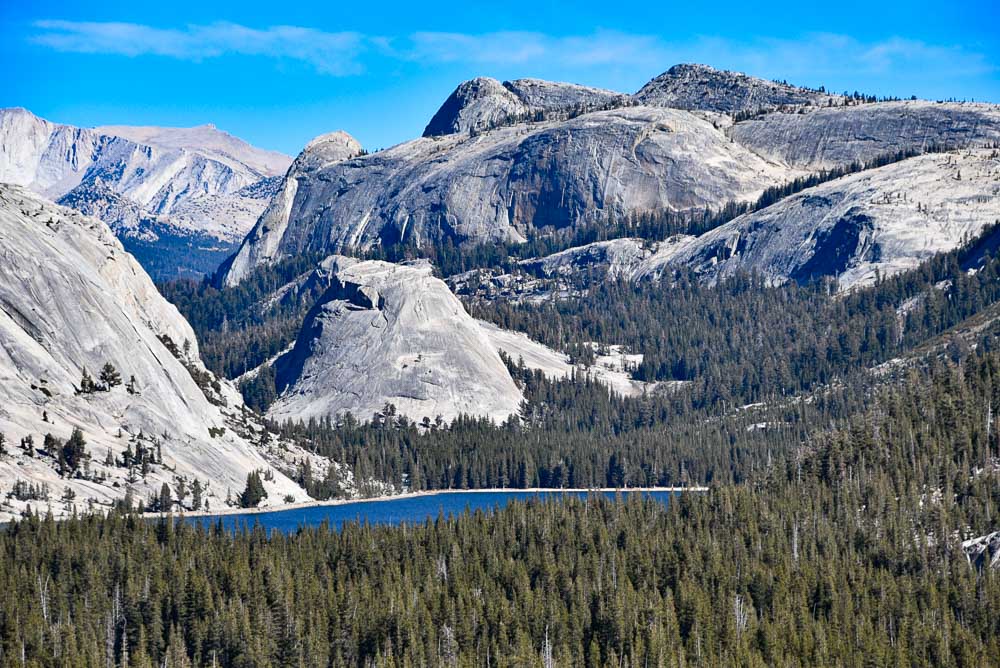 The best and easiest way to travel from San Francisco to Yosemite Park is to hire a car. The Yosemite website contains directions. There are four entrances to Yosemite Park.
Even if you have a car there are several great transport options for getting to some of the key sights within Yosemite. YARTS or Yosemite Area Regional Transport System has been operating in the park since 2000.
The best option for spending one day in Yosemite without a car is to take a guided tour from San Francisco. A day trip to Yosemite from San Francisco is a long day – about 15 hours – but someone else will do the driving, take you to the best places in the park and then deliver you back to your hotel.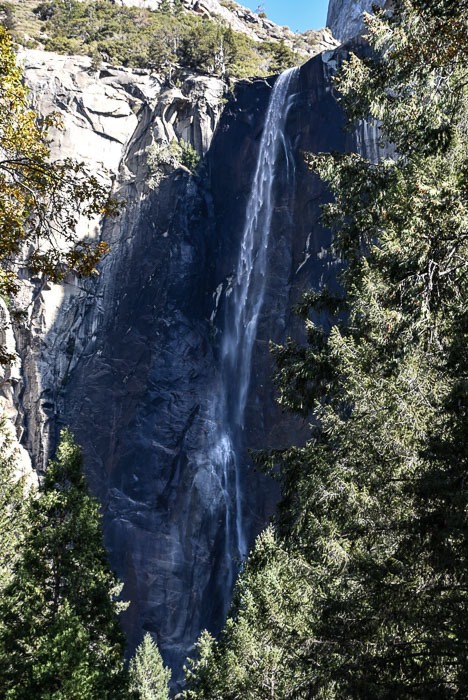 This North America landmarks post includes affiliate links. That means if you click through and end up making a purchase I will receive a small commission. I wanted to make sure you were aware of this.
Watch my North America Landmarks Web Story.