Sunflowers have been grown in Texas for some time. However, thanks to a combination of a major increase in the number of sunflower fields in North Central Texas and Instagram, Texas sunflowers are now a major industry!
Today, many farms in Texas are offering visitors the chance to come and see their sunflowers and even pick them. Plus the farms tend to also offer loads of additional activities and some even have cafes stocked with their own produce.
Sunflowers plus blue Texas skies make for a fantastic photo opportunity – and a sunflower farm roadtrip can be a great day out particularly if you're in Dallas of Fort Worth.
Here is everything you need to know about Texas sunflower fields plus the 11 best places to see sunflowers in Texas.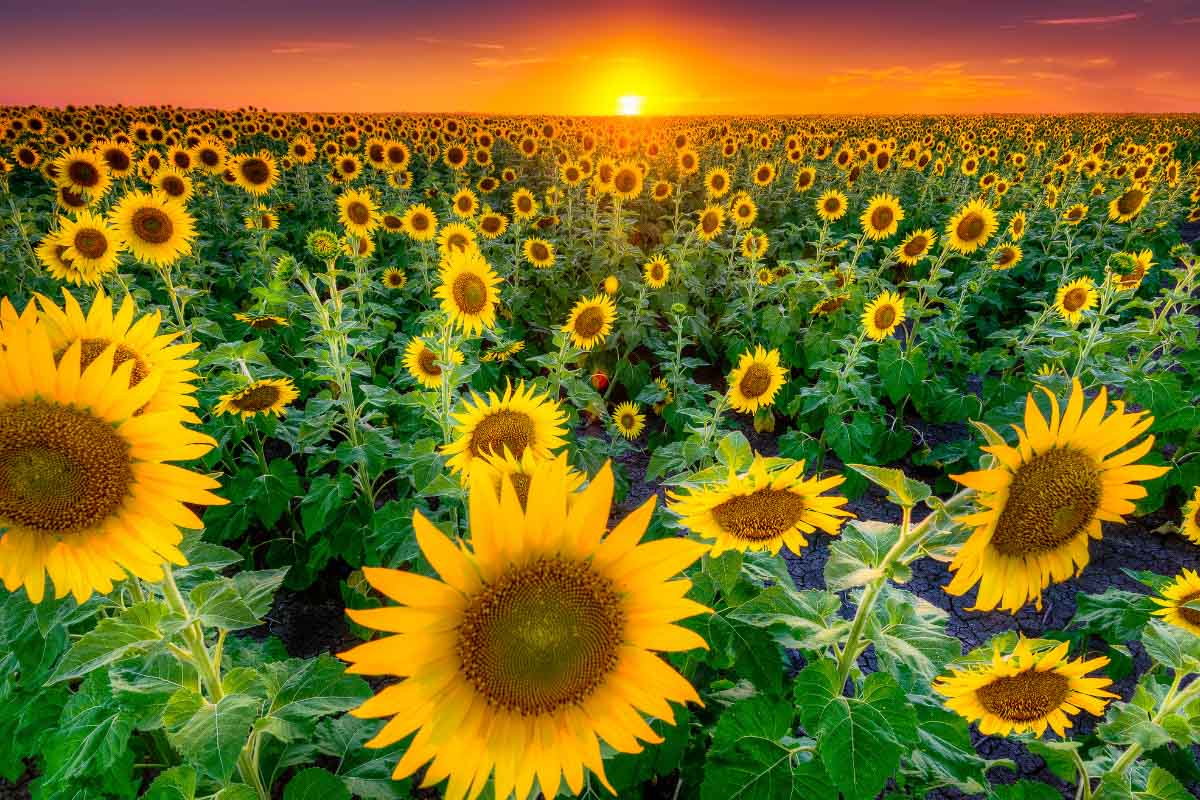 Texas Sunflower Fields
Sunflowers love dry hot weather so they are perfect for farmers in Texas to grow in locations that don't suit other crops. And done well they can bring the crowds. The bright colors of the sunflower are perfectly set off by the blue skies of Texas.
Traditionally, most of the sunflower crops in Texas are grown in the North of the state such as in the High Plains close to Lubbock and the Rio Grande Valley. This means that many of them can easily be visited as a day trip from Dallas.
However, from 2008 to 2013 the number of sunflowers planted in the Ellis, Hill and Navarro counties of North Central Texas grew from 2,000 to nearly 24,000. These areas are easily accessed from both Fort Worth and Dallas.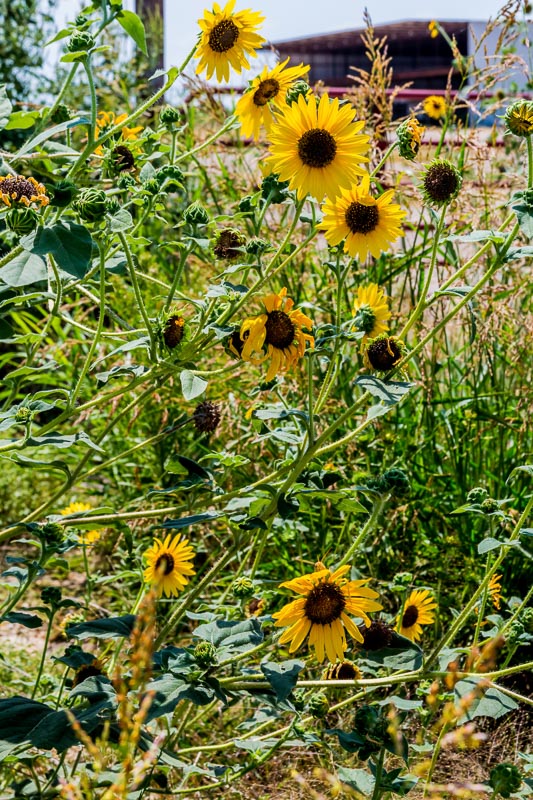 When to visit Texas Sunflower Fields
You may see sunflowers in Texas in spring, summer and fall. Depending on the time of year, you may be able to pick them or not. Sunflowers mature before the Texas summer really cranks up so they can be picked and brought in before the sun becomes too hot.
However, some sunflowers also flourish in the fall so do check on the various farm websites in this post.
It is generally agreed that the best time to see sunflower fields in Texas is mid June.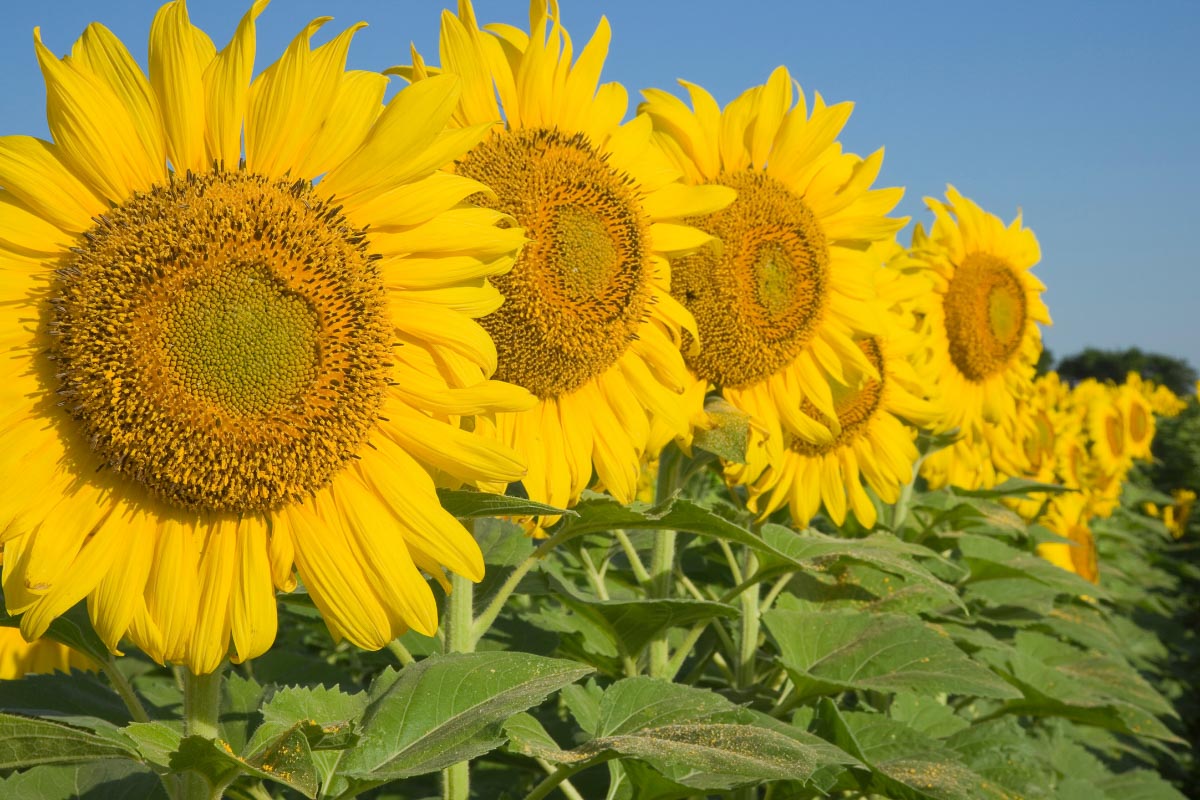 Fun Facts about Sunflowers
Not all sunflowers are yellow – they also come in purple and red.

Sunflowers can range in height. There are two categories of sunflowers: tall and dwarf. Tall sunflowers tend to be yellow and durable and will reach between 12 and 16 feet high. Dwarf sunflowers tend to be grown in clusters in small gardens and pots. They are referred to as dwarfs because they tend not to grow taller than 3 feet. However, both sizes love the full sunlight.

Young sunflowers track the sun. Their face will follow the sun from sunrise to sunset every day and keep repeating this until they mature.

Mature sunflowers face East. Once a sunflower reaches maturity their internal clocks start slowing down. Also, sunflowers are more productively warmed when facing East and once warmer they can attract up to five times more pollinators.

Sunflowers are native to the United States. Although it is now harvested around the world, the sunflower plant is native to North America. North Dakota is the leading US state for sunflower production.

Thousands of tiny flowers create a sunflower's head. Each petal on the circumference of a sunflower is a unique flower. The long petals are called "ray florets".

There is a Teddy Bear Sunflower. These sunflowers are particularly bushy and spherical. They tend to produce double blooms which gives them a full fluffy head that looks like a teddy bear.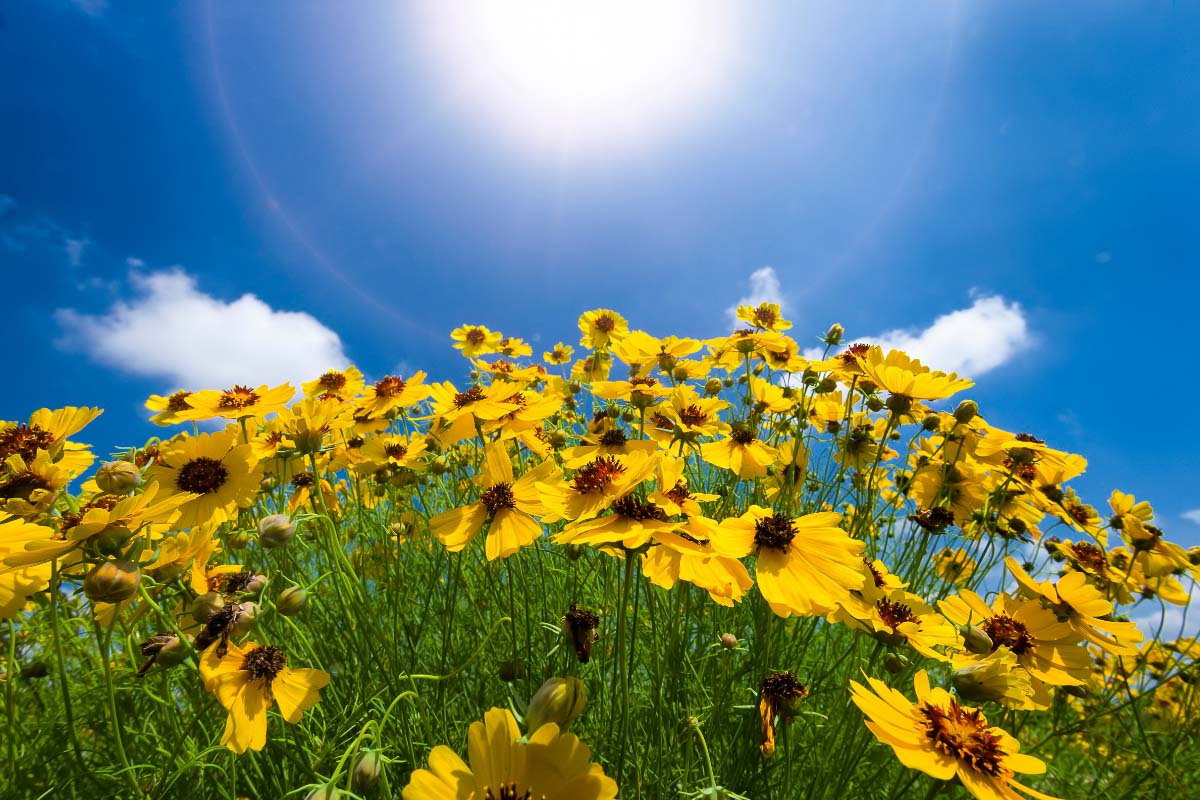 ⇒ Interested in heading to California? Check out my posts on Unique Restaurants in San Francisco, Things to do in Calistoga review of the great Solage Spa, visiting Yosemite in One Day, 10 Stunning Sunsets in California and in Yosemite in October and my guide to a Livermore Wine Tasting.
11 Texas Sunflower Fields You Can Visit
1. Lone Star Family Farm
Located about 90 minutes southwest of Fort Worth in Stephenville Texas, this farm was officially founded in 2013. Like many of the other farms in this post they started out with pumpkin patches. They are now a fantastic place to see Texas sunflowers when they're in bloom.
A great way to keep track of the status of sunflower growth at the Lone Star Family Farm is to follow their Facebook page.
2. Wild Berry Farm
Wild Berry Farm is one of the best known places in Texas to pick sunflowers. In Texas, sunflowers also flourish in the autumn. The farm is located in the small town of Sadler which is 60+ miles north of Dallas.
Typically, there are sunflowers to see at Wild Berry Farm spring, summer, and into the fall. They also grow red sunflowers and zinnias. Mid-June is generally the best time to visit to see sunflowers and sunset will make for some amazing photos. Plus there are loads of other plants, berries, and much more.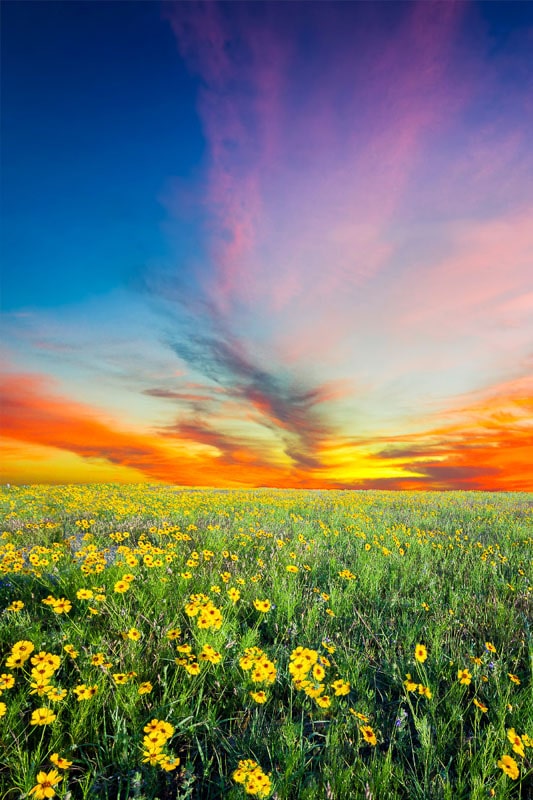 There is a cost for sunflower picking and understandably photographers are also asked to make a payment. The best way to keep up to date with which crops are blooming when and new prices/activities is to check the Wild Berry Farm website.
Wild Berry Farm also has a cafe that features produce fresh from their farms. The menu changes regularly based on what is in season and it is open for breakfast and lunch.
3. Robinson Family Farm
Located in central Texas about 40 minutes south of Waco is the Robinson Family Farm. This is a great place to go and enjoy and even pick sunflowers if the timing is right. Robinson Family Farm is holding You Pick Sunflower Weekends in October.
Plus they have a pumpkin patch, a pumpkin barn, a corn maze, farm animals, and lots more fun things to do in addition to admiring and potentially picking sunflowers.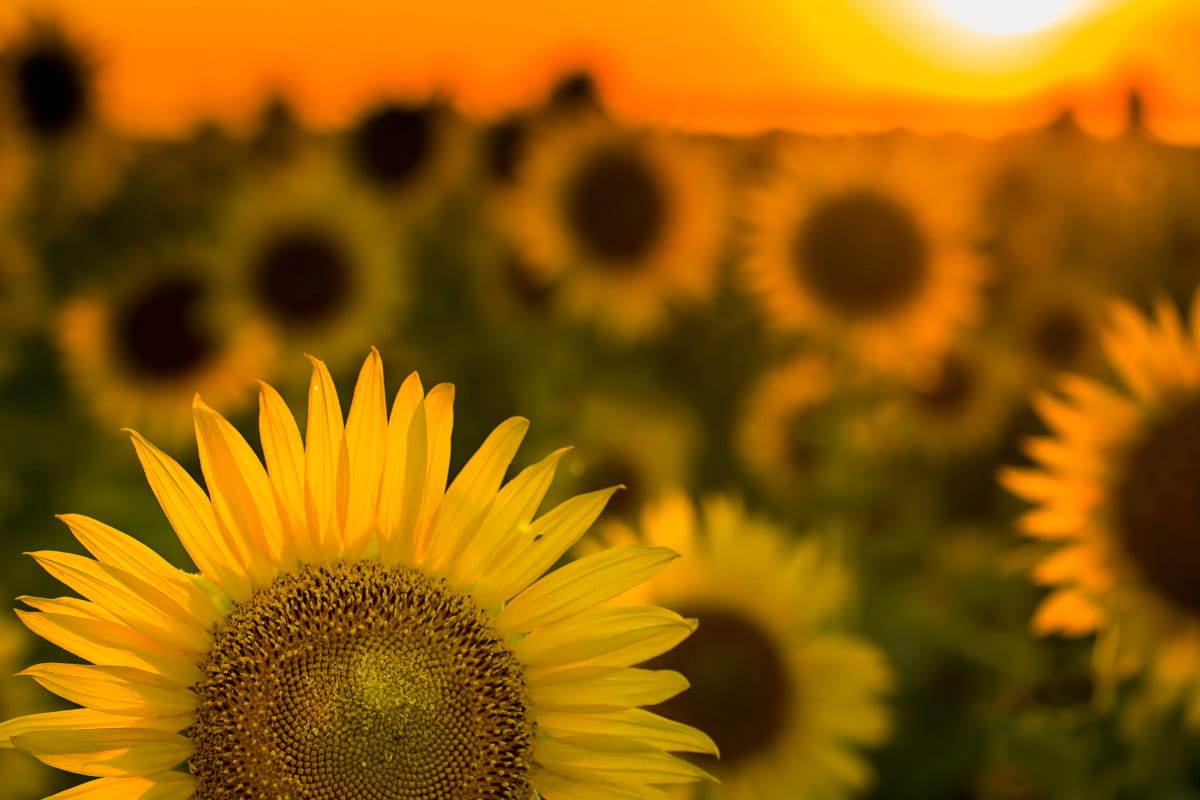 ⇒ Check out my posts on 35 Things to do in Vegas besides Gamble, 7 Best Places to Watch Sedona Sunsets, 11 Texas Sunflower Fields to Visit and 6 Spectacular Places to watch Sunsets in Seattle.
4. Maxwell's Pumpkin Farm
Located on the outskirts of Amarillo, Maxwell's Pumpkin Farm will be open between September 19 and October 4, 2021, on the weekends. It is possible to buy tickets to visit during that time now on their website.
In addition to their sunflower fields, Maxwell's Pumpkin Farm offers loads of other activities including a giant maze, farm animals, a bunny village, and lots lots more.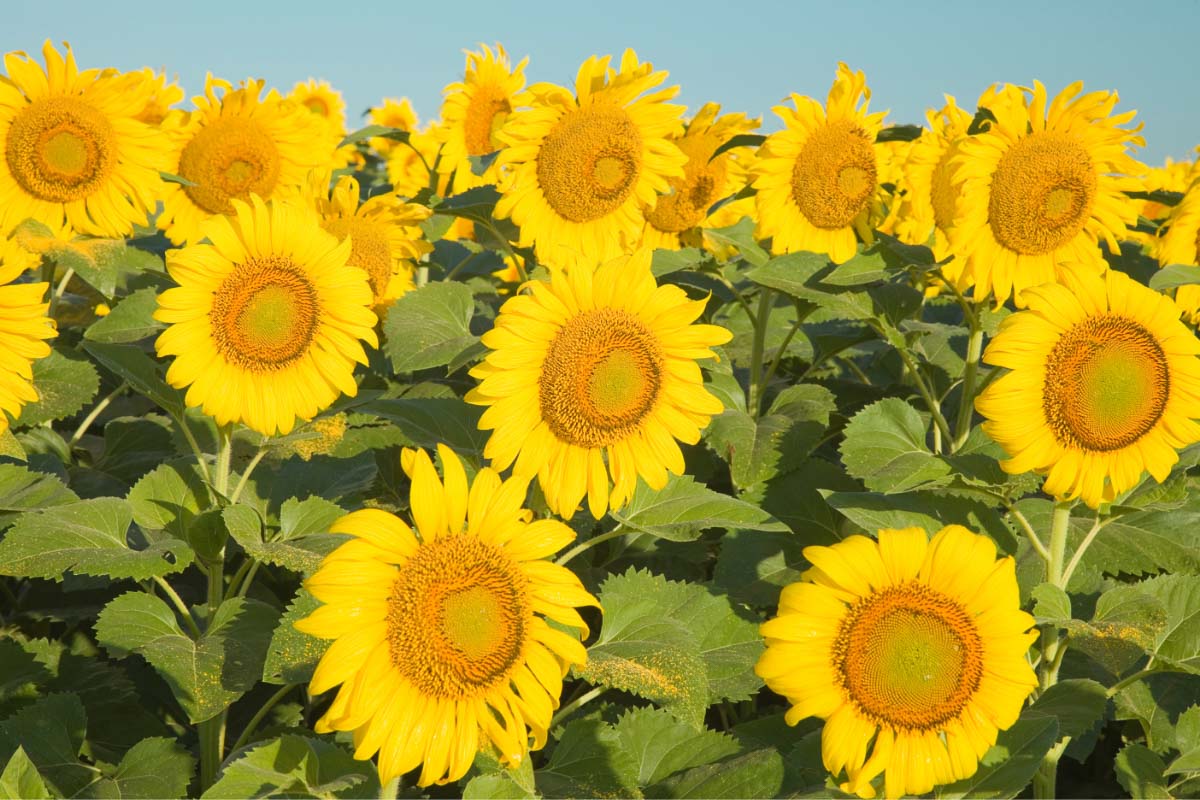 5. Wildseed Farms
Wildseed is the largest working wildflower farm in the United States. It has been operating in Fredricksburg Texas for 35 years. Their farm is over 200 acres and open year-round with no entry charge. They do, of course, ask photographers to be respectful of their crops.
Wildseed Farms also sell sunflower seeds so that you can grow your own at home. The autumn beauty and chocolate cherry look amazing plus they have seeds for teddy bear sunflowers. All this in one of the largest garden centres in the Texas Hill Country.
Plus, Wildseed also have their own vineyards and a tasting room which is open daily.
6. Mainstay Farm
45 minutes south of Fort Worth in little Cleburne is Mainstay Farm. This family owned farm is known for its spectacular sunflower fields. They tend to begin to bloom in late September for a limited time. Keep up to speed with the dates and buy your tickets ahead of time on their website.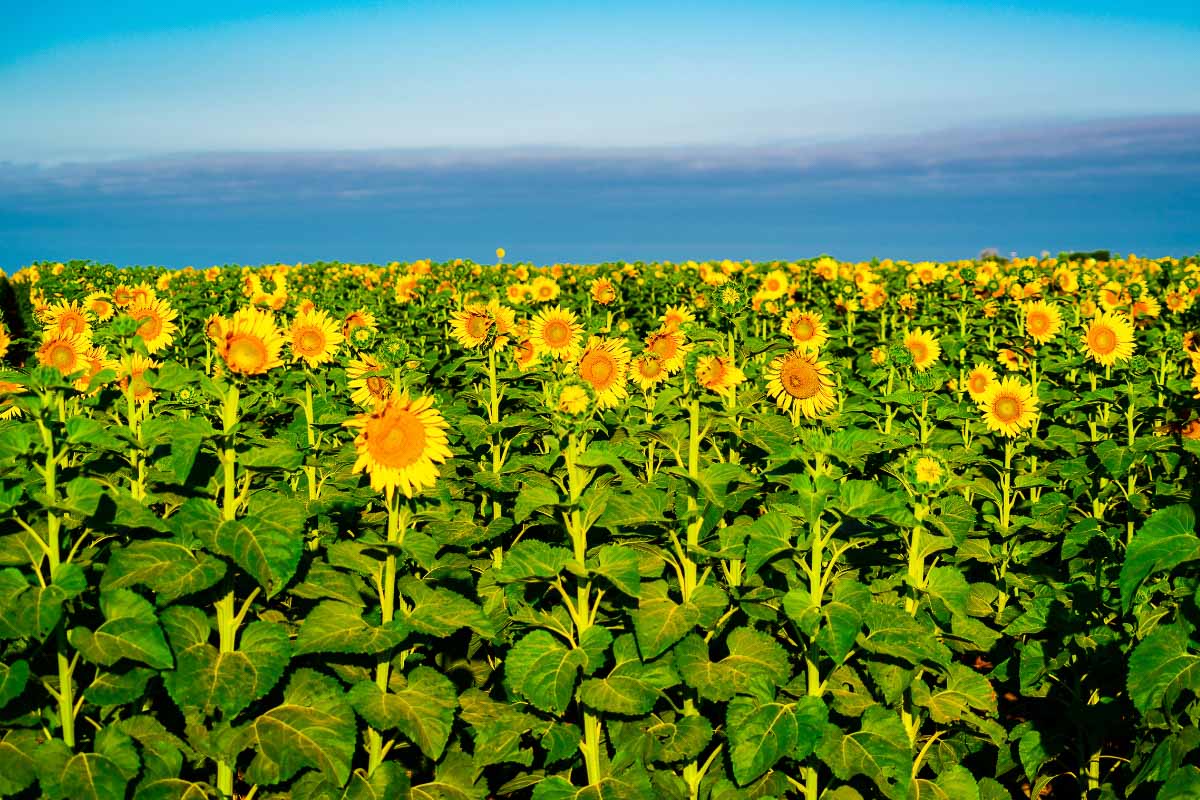 7. Dewberry Farm
Unlike most of the other farms in this article so far, Dewberry Farm's closest big city is Houston. This sunflower farm is located 45 minutes west of Houston. Dewberry Farms fills four acres with 25 different varieties of sunflowers.
The best time to see the sunflowers at Dewberry Farm tends to be May and early June and the colours range from yellow to red. The farm holds a sunflower festival each year in May. Visitors can pick sunflowers for a fee, take photos with the sunflowers etc.
Like the other farms in this post, Dewberry Farm also offer loads of activities in addition to admiring sunflowers. Plus they run three different concessions at peak season: the Sweet Shoppe, Mattie's Kitchen and Annabelle's.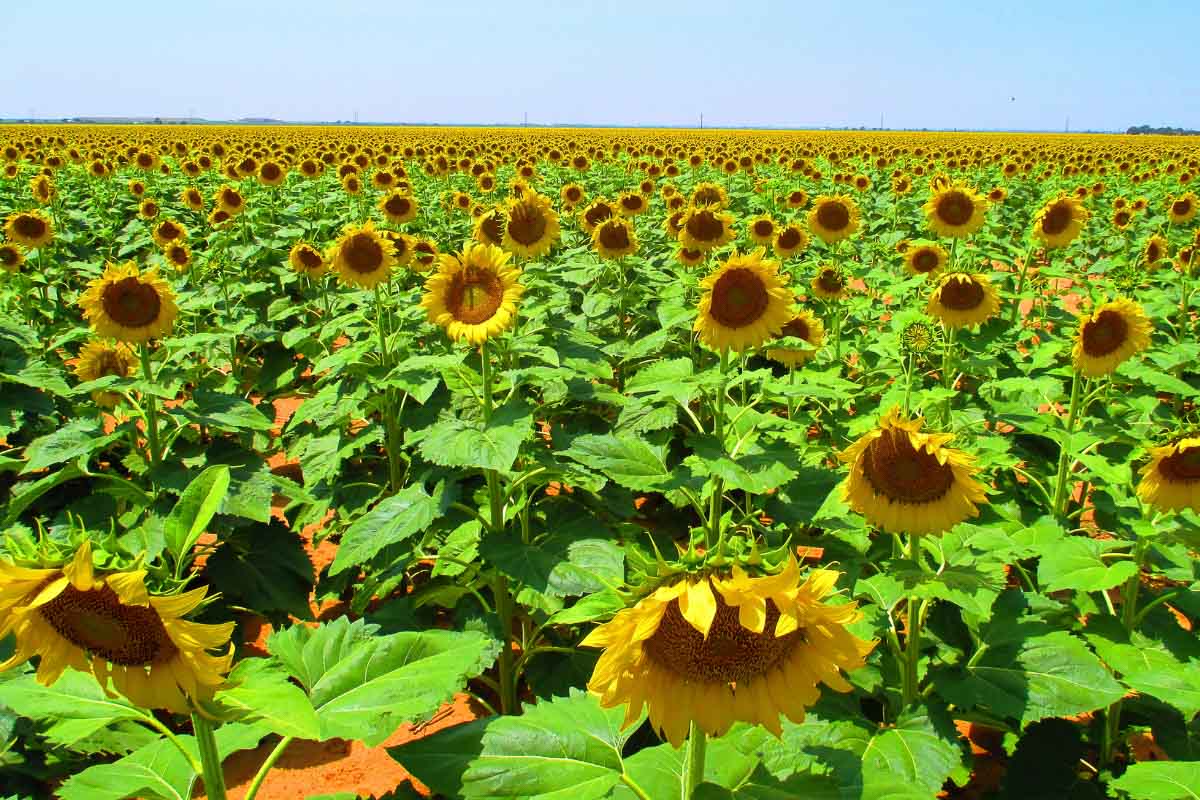 8. Froberg's Farm
Just 30 minutes south of Houston, Froberg's began as a strawberry farm. They are now just as well known for their five-acre sunflower trail. When sunflowers are in bloom the trail is open every day with a small fee for entry and picking.
Froberg Farm is open all year round. The sunflowers normally start coming into bloom in May. There is also a fall festival that features some stunning sunflowers in October.
When you're visiting don't miss Froberg's fresh seasonal market, its bakery with 35 flavours of pie and its smokehouse.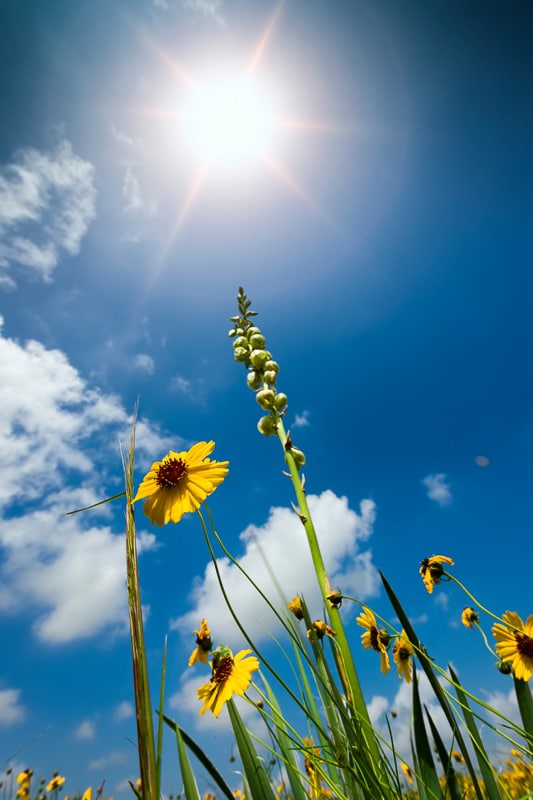 9. P-6 Farms
Located in Montgomery Texas, about a 30-minute drive from Houston, P-6 Farms offers both sunflowers and zinnias. Plus of course a pumpkin patch, a corn maze, and much more.
10. Yesterland Farm
One hour east of Dallas, Yesterland Farm will be holding their first-ever sunflower days event this year in September. Subscribe to their newsletter to be kept informed about the exact dates and events.
11. Sweet Eats Fruit Farm
Just 45 minutes north of Austin, Sweet Eats Fruit Farm ran a sunflower festival end of June/early July of 2020 which will hopefully be an annual event. Sweet Eats has 4.5 acres of sunflowers and the eight-day sunflower festival is the perfect time to visit.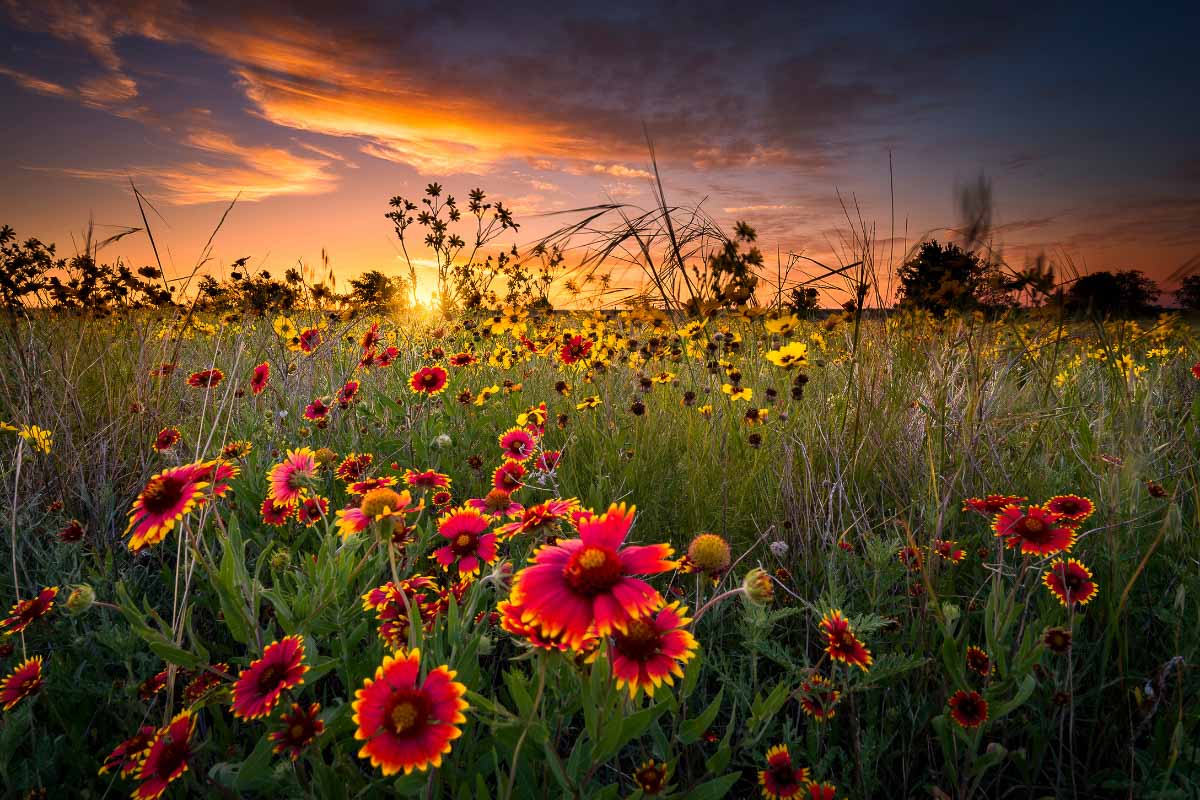 ⇒ Heading to the East Coast of the US? Check out my posts on the best things to do in Lower Manhattan, the most instagrammable places to visit in Philadelphia, and great Philadelphia food tours, and the best coffee shops Baltimore has on offer, more fab Baltimore food tour options, Hotel Indigo Baltimore and some very Instagram worthy Baltimore attractions!
Areas in Texas to hop in the car and drive around to look at sunflowers
The traditional areas in Texas for the growth of sunflowers are near Lubbock and in the Hill Country so these are areas you could explore. Try Highway 84 between Lubbock and Slaton.
As I mentioned earlier, there has recently been high growth in the number of sunflower fields in the counties of Hill, Ennis, and Navarro so these can also be good areas to explore. Take the I35 West from Waco to Dallas as a starting point.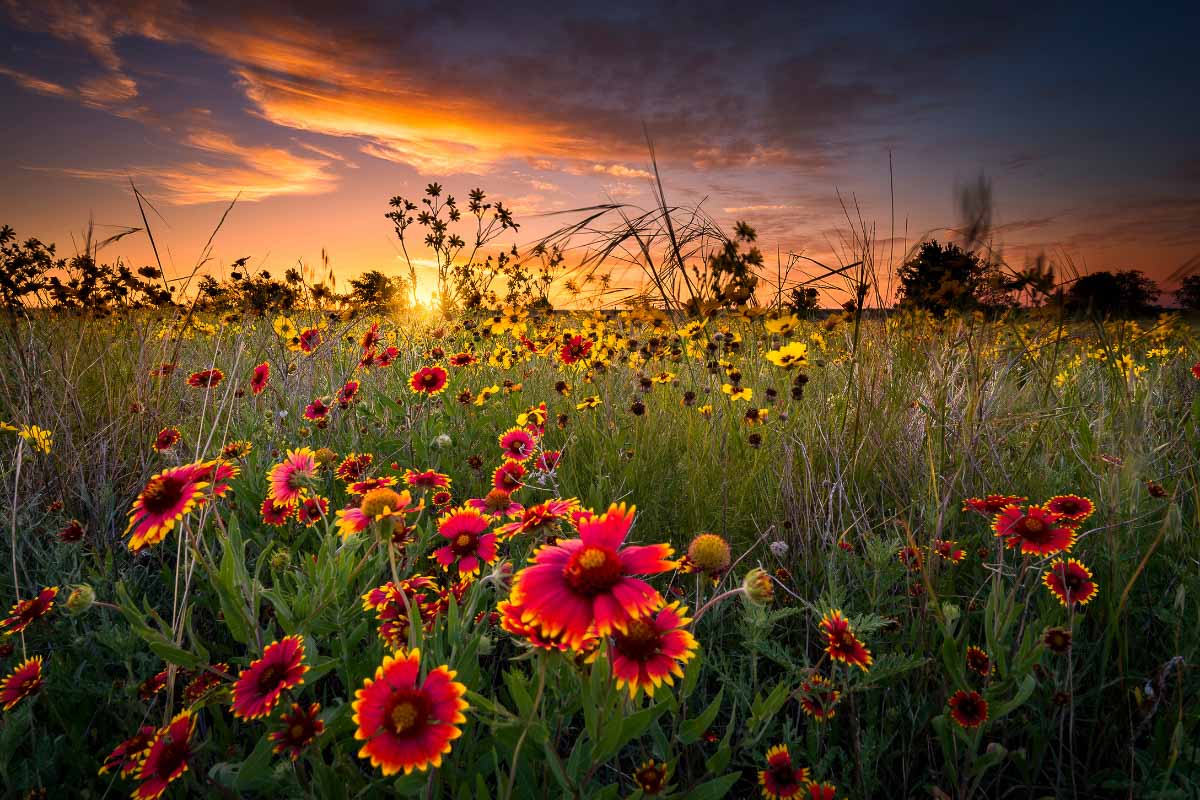 ⇒ Looking for some travel inspiration? Check out my posts on the 15 North America Landmarks, Top Ten Famous Landmarks in the US, 11 Beautiful Canada Landmarks and the 20 Most Beautiful Cities in United States.
Do remember not to pick the sunflowers. Many of the farmers need the income that will come from selling their sunflowers and please do your best to in no way damage the crops not impede their growth. Most won't mind if you just take pictures as long as you are considerate.
Photographing Texan sunflower fields has become a popular hobby. Do be careful with other vehicles as drivers may be paying more attention to the best place to take a photo than the road.
This Texas Sunflower Fields post includes affiliate links. That means if you click through and end up making a purchase I will receive a small commission. I wanted to make sure you were aware of this.