Ohio is home to wild perennial sunflowers. Native Americans turned the flower into a single headed plant and then used its seeds for a multitude of activities from eating to medicine. These native sunflowers need a specific environment and take 2-3 years to flower from seed.
Ohio has five native sunflowers: the Giant sunflower, Sawtooth sunflower, Maximilian sunflower, Ashy sunflower and Jerusalem artichoke. And the state has turned sunflower fields in Ohio into a fantastic tourism industry.
I've written about sunflower fields in Texas, sunflower fields in California and sunflower fields in Minnesota and neither got close to the 21 sunflower fields I found for Ohio. And I'm not even sure I got all of the sunflower fields in Ohio – do email me if I have missed any.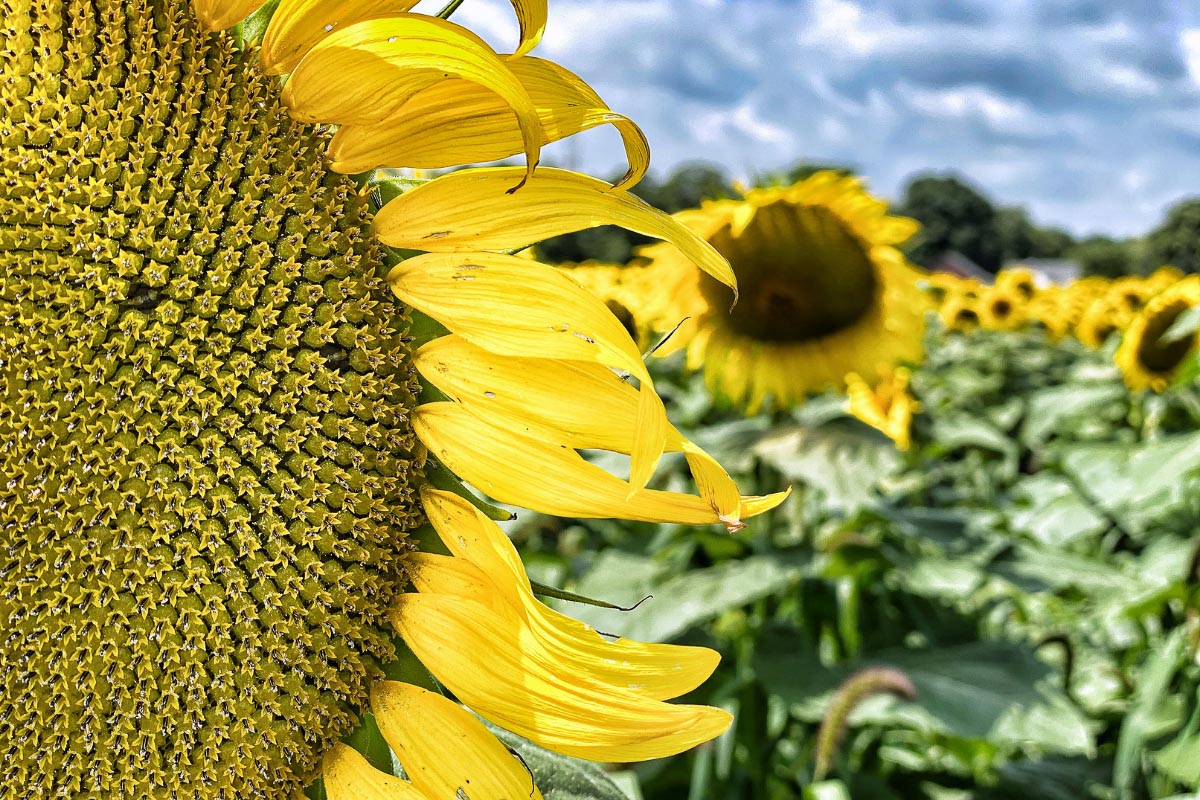 21 Sunflower Fields in Ohio
1. Prayers from Maria
First planted in 2014, this sunflower field in Avon, Ohio is expected to bloom in early to mid-September 2021. Prayers from Maria was started by Ed and Megan McNamara after their 7-year-old daughter Maria lost a battle with a rare type of brain cancer. Their purpose was to put a spotlight on the lack of funding for childhood cancer.
There is no entry fee as such to visit the Prayers from Maria sunflower field but there are donation boxes and merchandise is for sale. Benches line the outer edge of the sunflower field for rest stops and there is even a small bridge that allows for views across the entire fields.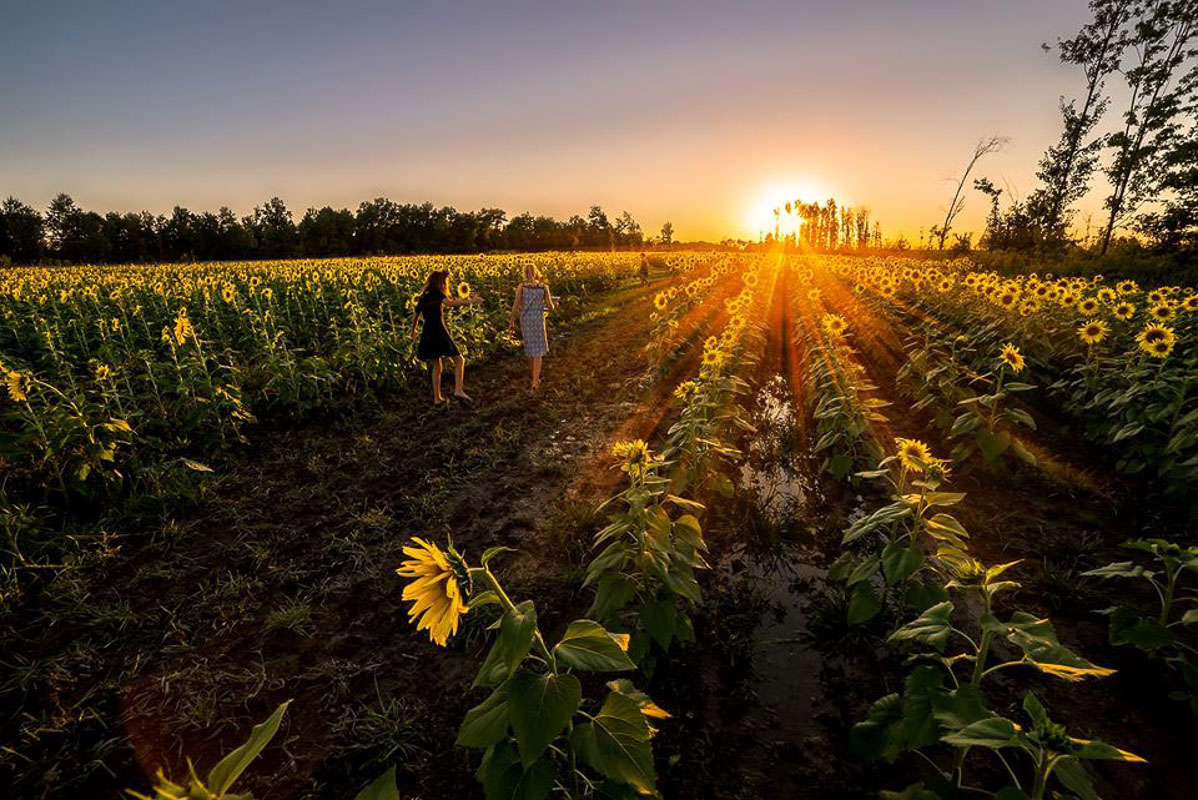 There is a second Prayers from Maria sunflower field in Cedar Point which is expected to bloom at the end of August in 2021. It is located next to the Cedar Point Express Hotel.
2. Hendren Farm Market
Five acres of sunflowers that only opened in 2020. Admission includes one cut sunflower and additional sunflowers can be purchased at Hendren Farm Market.
3. Branstool Orchards
This farm in Utica has 37 varieties of apples, 26 varieties of peaches and a sunflower field. Admission to Branstool Orchards covers everything there and includes two cut flowers. Additional sunflower can be purchased as can vases. Leashed dogs are welcome and professional photographers need to register.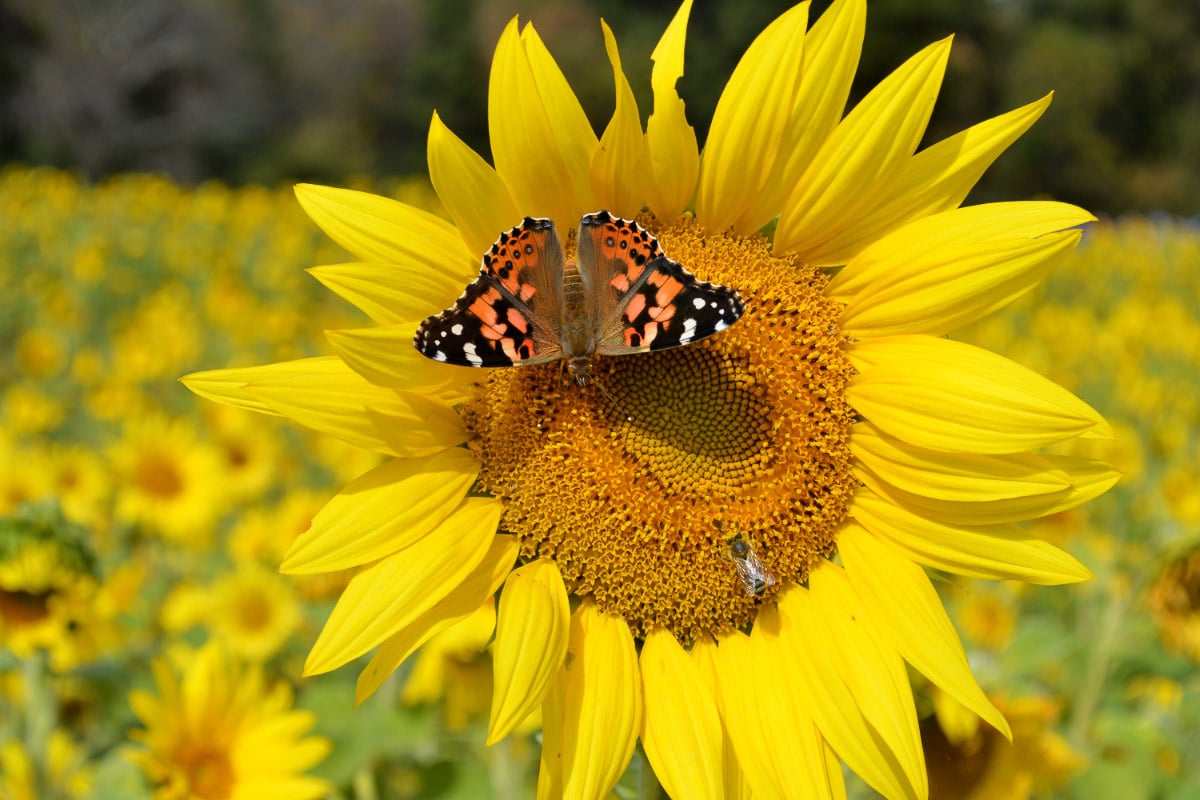 4. Hillcrest Orchards Sunflower Festival
Hillcrest in Amherst will run sunflower weekends on September 5 and 6 and September 12 and 13 in 2021. Medium and large vases can be purchased for your sunflowers and photos are free.
5. Circle S Farms
Instead of sunflower fields this farm in Grove City has a sunflower maze in the fall. Entry to the sunflower maze at Circle S Farms is included in the standard admission ticket and cut sunflowers are available but extra.
6. The Tecumseh Sunflower Field
Part of the Tecumseh Land Trust, this is one of the oldest sunflower fields in Ohio. This Tecumseh sunflower field is located on US 68 towards Yellow Springs. There is generally no admission charge and visitors are asked NOT to cut the sunflowers. Heaven for photographers.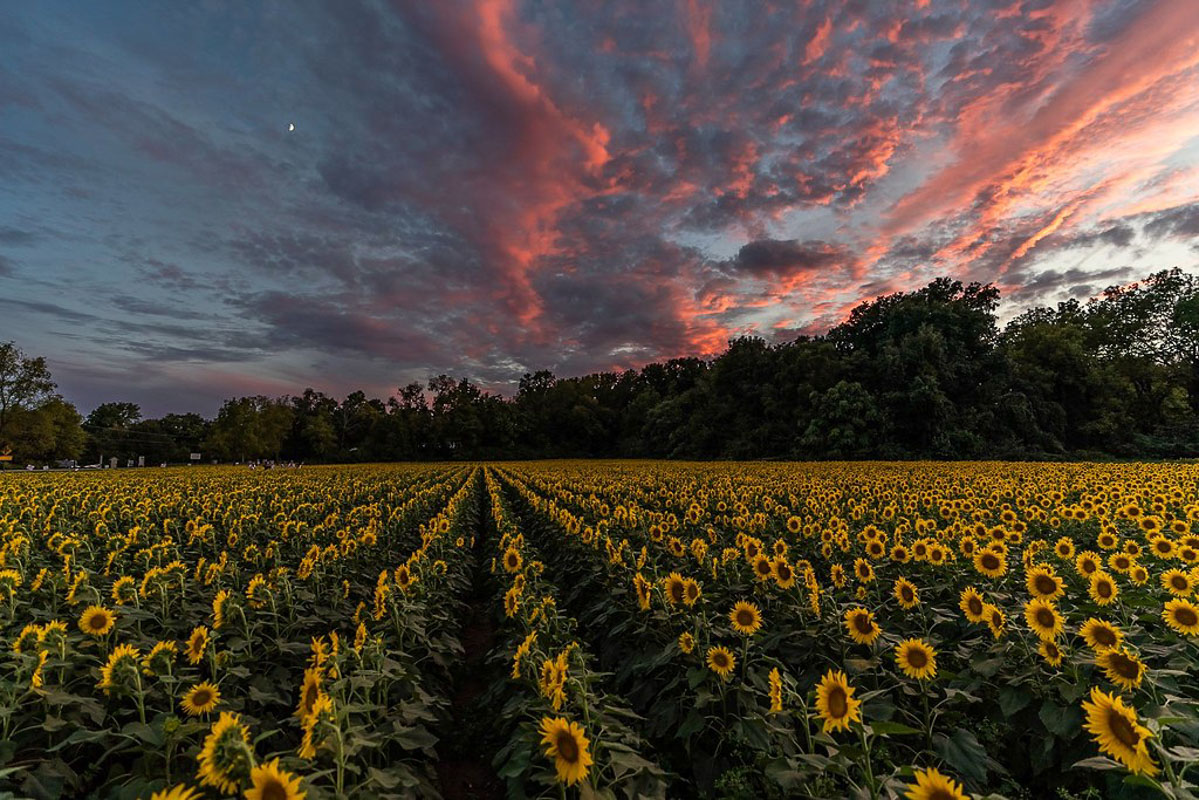 7. Van Buren Acres
Van Buren Acres has nine acres of sunflower fields in Hebron. The sunflower fields are open for just over a week when they are in bloom. The standard admission fee includes the sunflower fields as well loads of other activities.
8. Dressbach Farms
This farm in Chillicothe charges admission per person and all sunflowers are extra. Bring your own clippers. No animals or pets are permitted. Expect the Dressback Farms sunflower fields to be open for one week potentially early September.
9. The Patch on 37 (Lynd Fruit Farm)
The largest public sunflower fields in Ohio at ten acres and a million sunflower heads, Lynd Fruit Farm is located in Pataskala. They even have 26 varieties of sunflowers without pollen. In 2021 they will be holding their second S'miles of Sunflowers event. Tickets to the event covers the sunflower fields, wagon rides, music and one cut sunflower (bring your own pruners).
Lynd Fruit Farm also allows for entry to just the sunflower fields at a reduced price during the week as well as early events.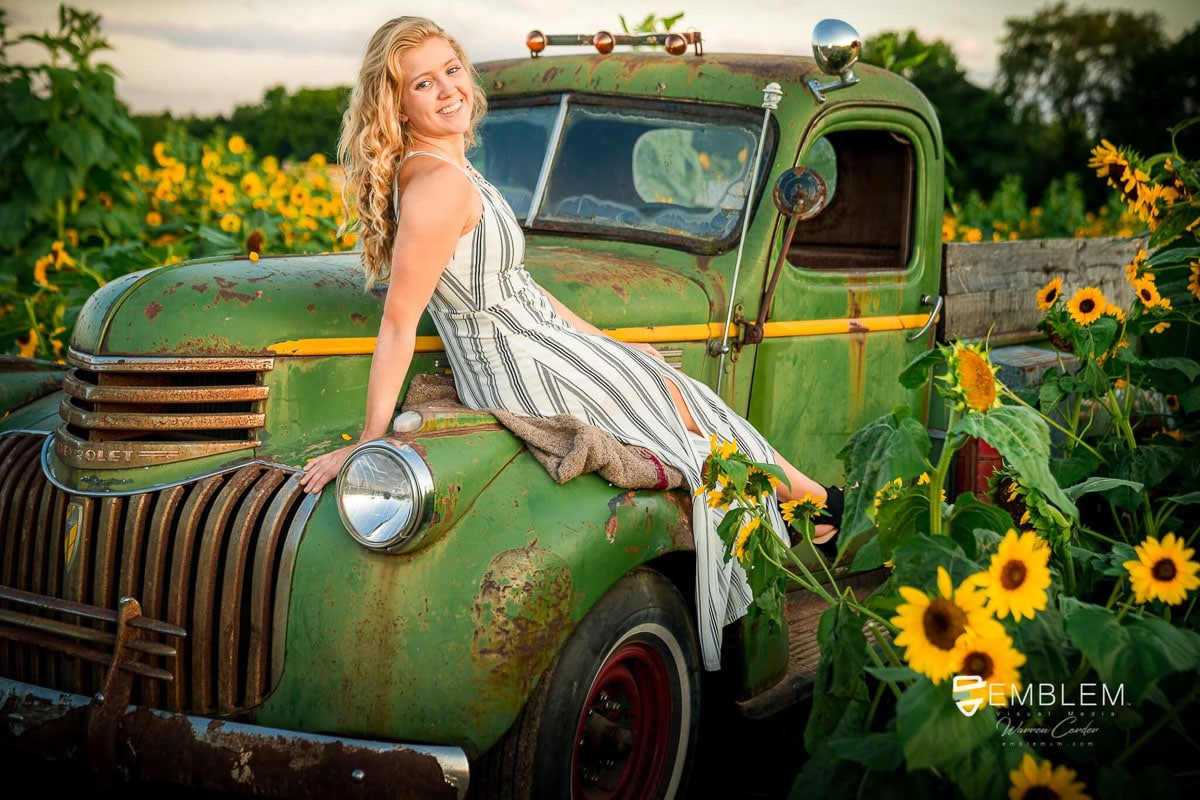 10. 22 Acres Farm
This farm in Newark has five acres of sunflower fields and 15 different varieties of sunflower. 22 Acres Farm expects their sunflowers to be in bloom in August. The fields are open weekdays and closed on Sundays. There are quite a few special events happening on Saturdays in August including yoga in the sunflower fields.
Admission includes one cut sunflower per person and tickets can be purchased at the gate. And if you're not much of a photographer they have one on site. She'll take your photo for free and you pay if you want to download it.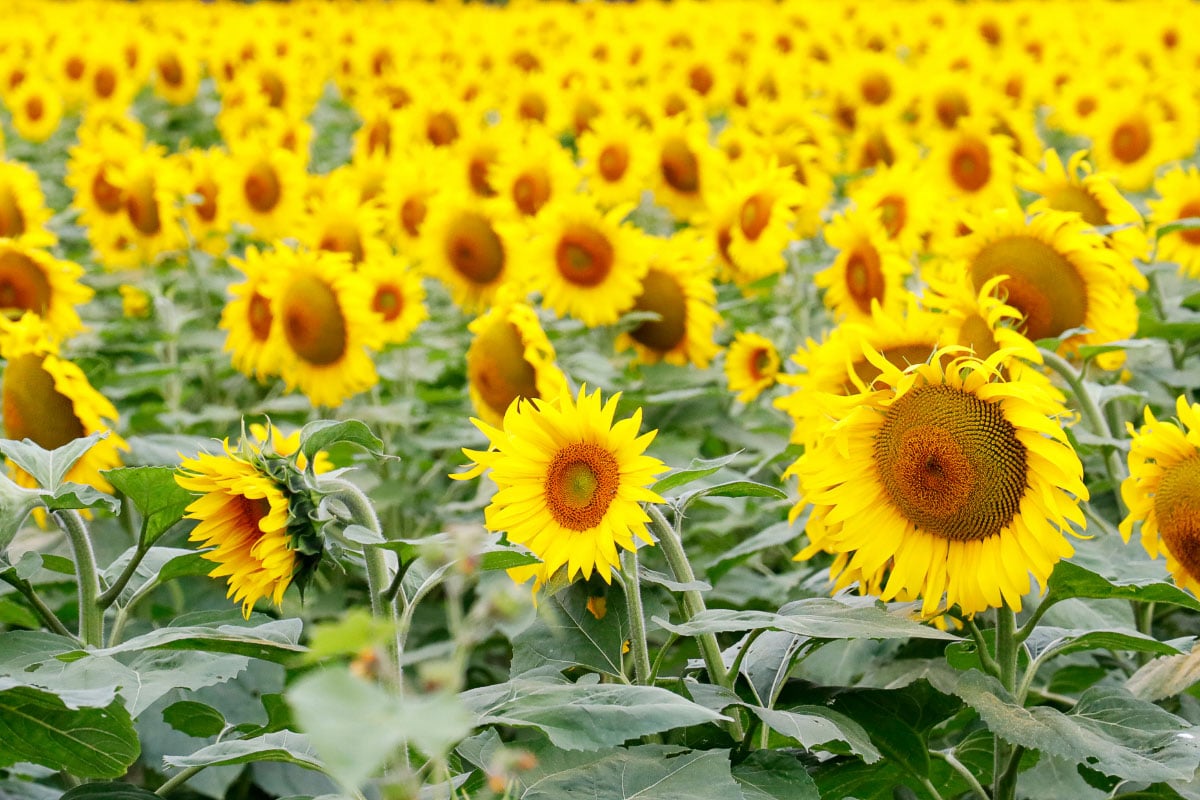 11. Jacquemin Farms
Jacquemin Farms has a sunflower patch and admission can include up to 8 cut sunflowers. Prices reduce and flowers go up at the end of the season. They also open for a couple of special nights designed for sunflower photos at sunset.
12. Molnar Farms Sunflower Field
Molnar Farms offers pick your own sunflowers at different points of the year generally starting in August.
13. Cherryhawk Farm
This farm in Marysville expects to be in full sunflower bloom at the end of August. Cherryhawk Farm charges $20 for a minimum purchase of apples – this includes admission to the sunflower fields. The fee also includes allowing for photography.
14. Sunflower Days at Ramseyer Farms
Ramseyer Farms have more than 50 activities including access to their sunflower field. They grow more than 20 varieties of sunflower over nine acres and have a sunflower festival each year. Target dates for 2021 are September 19, 20, 26 and 27.
Admission includes one cut sunflower. Buy a mason jar or a vase and you can then fill them with as many sunflowers as you can fit in.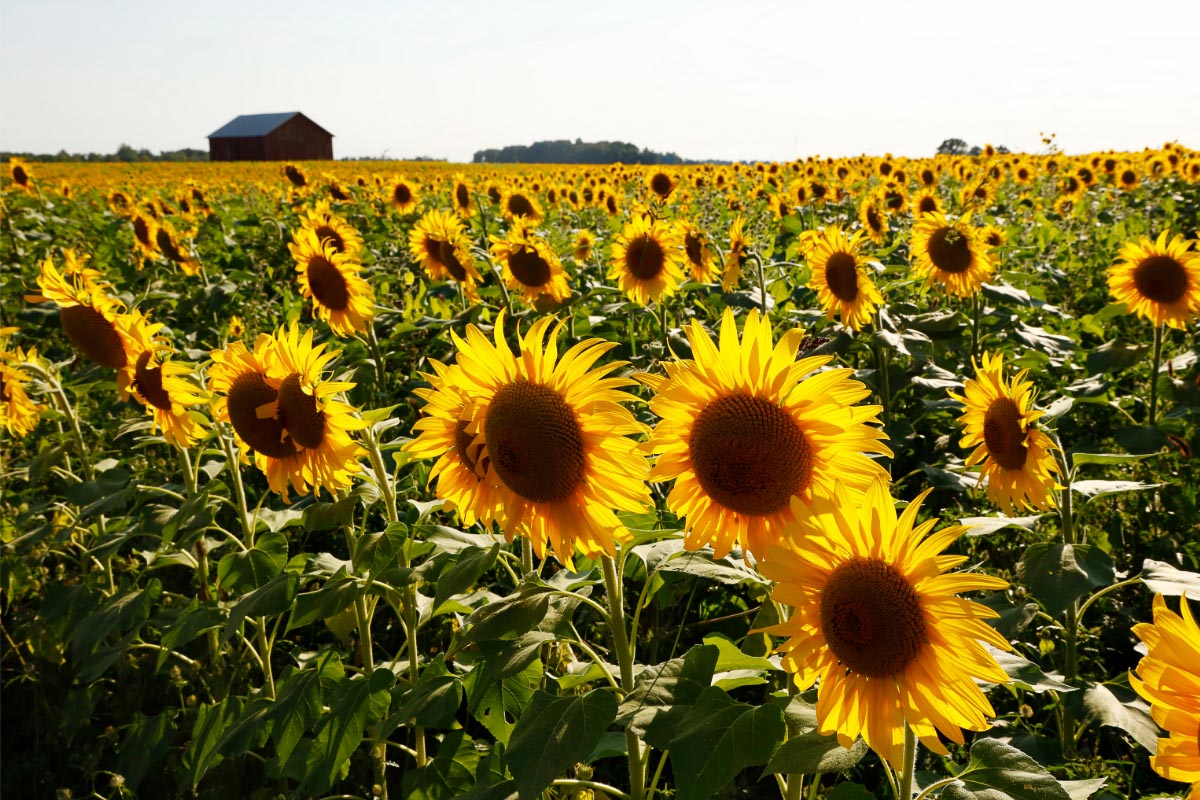 Looking to experience some of the best nature experiences in the United States? Check out my posts on the 15 Best Northern California Hot Springs, 13 Best Pumpkin Patches in Arizona, 9 Best Hot Springs in Washington State, 11 Best Pumpkin Patches in Las Vegas, 33 Historical Places in Florida, 3 Hot Springs in Steamboat Springs, 13 Spectacular Sunflower Fields in Long Island, 11 Pumpkin Patches in Houston, 13 Sunflower Fields in Illinois, 13 Hot Springs Oregon, 15 Stunning Sunflower fields in New Jersey, 13 Best Pumpkin Patches in San Diego, 10 Best Places for Hot Springs in the USA, 6 Best States to see Sunflower Fields in the United States, 15 Gorgeous Sunflower Fields in California, 15 Best Places for Cherry Picking in Michigan, 23 Hot Springs In Nevada, Radium Hot Springs Colorado, 29 Hot Springs in Montana, 21 Sunflower Fields in Ohio, 33 Unique Things to do in Florida, 33 Great Things to do in Destin Florida, 21 Awesome Things to do in East Texas, 13 Lakes in Southern California, 32 Best Places to visit in Bay Area, 13 Best Hot Springs in Pagosa Springs, 23 Things to do in Orlando for adults, 17 best stops on a Road Trip from Los Angeles to San Francisco, 21 Texas Coastal Towns, 7 Stunning Sunflower fields in Minnesota, 29 Hot Springs of New Mexico, 29 Idaho Hot Springs and 11 Terrific Texas Sunflower Fields.
15. Lohstroh Family Farms
This farm in Mount Sterling charges admission which includes one sunflower per person. Additional sunflowers can be purchased. Bring your own pruners and vases or containers are available for purchase at Lohstroh Family Farms.
16. Gorman Farms
Gorman Farms will be holding a sunflower festival on October 2 and 3 in 2021 in Cincinnati. There will also be a craft market for the festival. If you can't make those exact dates it is possible to visit the farm whilst the sunflowers are in bloom on all other days except for Sundays.
17. Coshocton Sunflower Festival
The Coschocton Sunflower Festival features four acres of sunflower fields. 2021 will be the festival's fourth year and they will have more than 30 different varieties of sunflowers in their field. The actual festival is planned to take place on the weekend of August 13, 14 and 15 in 2021. However, these dates could vary by as much as two weeks as the sunflowers will bloom when they want to! Follow Coschoton on Facebook to keep up to date.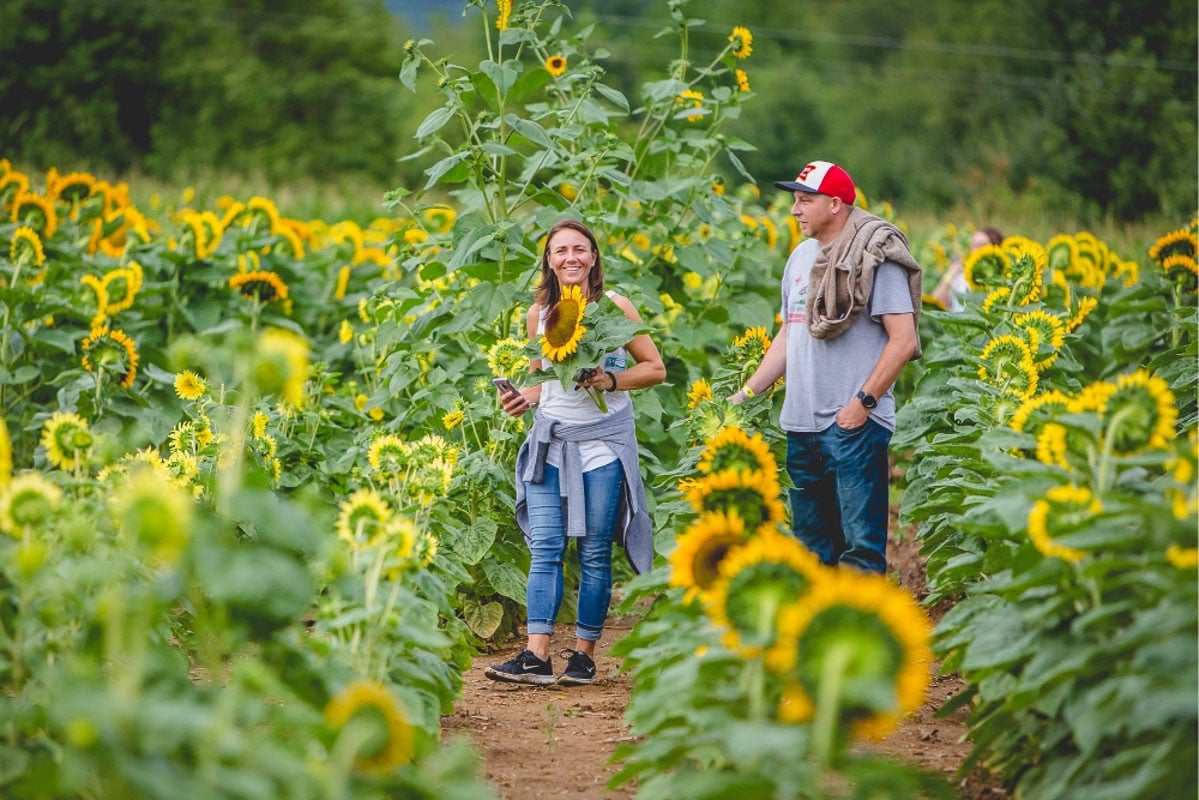 Coshocton also holds a number of early and late days before and after the main weekend event plus a special dog-friendly day. Tickets include a wagon ride and one sunflower of your choice. Season passes are also available for major sunflower fans.
Unique photo props are also placed throughout the fields to maximise your photo-taking creativity. The Sunflower festival also has a beer garden, food trucks, craft vendors, and live music.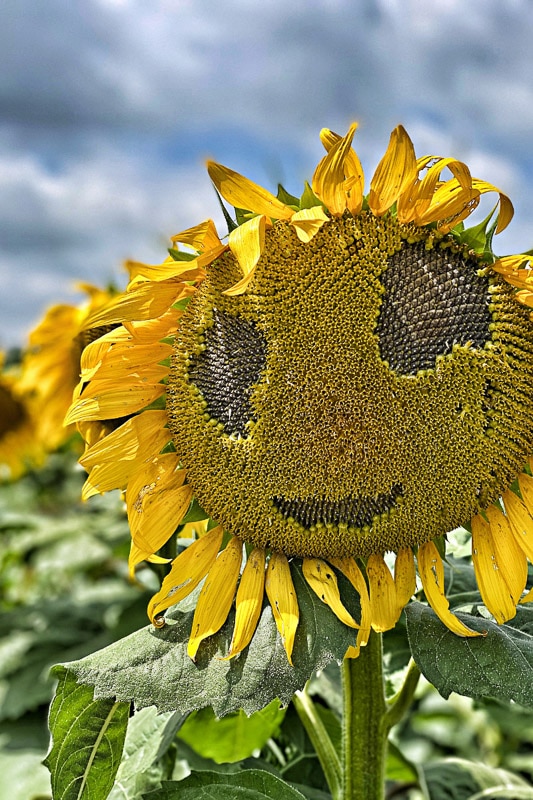 18. Wenger's Produce
This field in West Liberty is for sunflower photos only. Visitors are asked not to cut any sunflowers. Wenger's Produce expects to be in bloom the first week of September. They also have a market with fresh local produce.
19. Arrowhead Orchard
Located in Paris, Ohio, Arrowhead Orchard has hayrides, apple picking, a 2-acre corn maze, and the Applehouse Farm market selling some of its produce. They are open from September 4 to October 25 but do check their website for exact dates during that time for the sunflowers to be in full bloom.
There is an entry fee for Arrowhead Orchard. It includes three cut-your-own sunflowers plus more sunflowers are available for purchase.
20. Kuchta Farms
Kuchta Farms held a pick-your-own sunflower weekend in 2020. They have just over one acre of sunflowers and an extra ticket is required for entrance to the sunflower field (ticket includes one cut sunflower).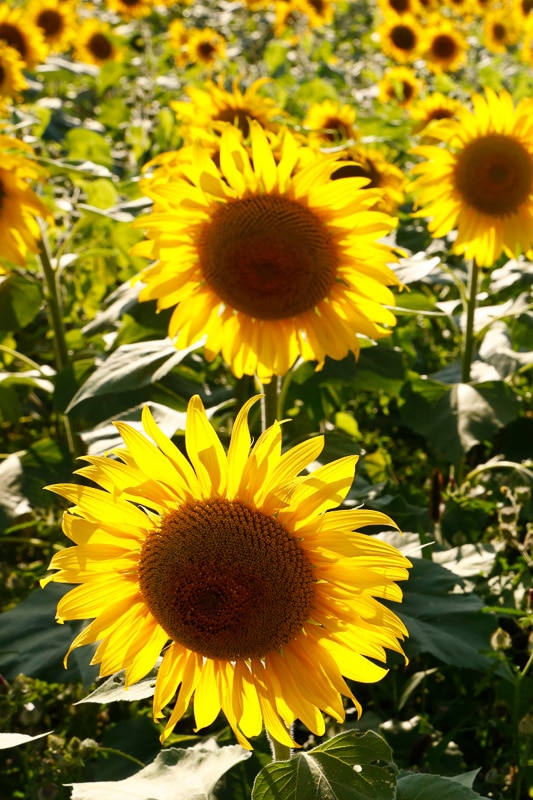 21. Maize Valley
In the past Maize Valley has run a Sunflower Festival but it was cancelled in 2020 due to Covid. Hopefully it will be returning in 2021. In previous years it has featured the works of over 100 artisans plus the chance to enjoy some Maize Valley wine and beer. They have also held first sip events at the beginning of the sunflower season.
When to see Sunflower Fields in Ohio
Sunflowers in Ohio tend to bloom late summer/early fall. August and September are the months to look out for. The blooms tend to last about three weeks. The exact dates vary each year.
The best way to keep up to date with when Ohio sunflower fields will be blooming is to check the websites of the various farms and follow their facebook pages. Many sell their tickets ahead of time – particularly those that do events like a sunflower festival – so make sure to get your ticket early so you don't miss out.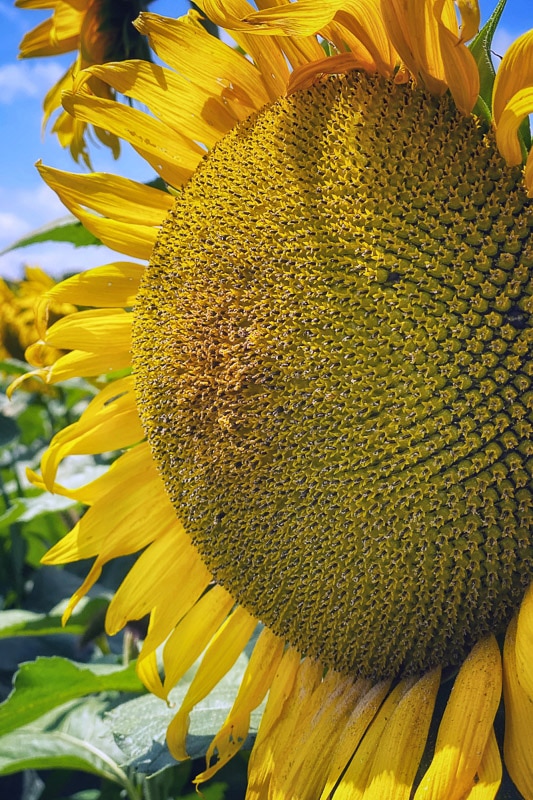 Fun Facts about Sunflowers
Not all sunflowers are yellow – they also come in purple and red.

Sunflowers can range in height. There are two categories of sunflowers: tall and dwarf. Tall sunflowers tend to be yellow and durable and will reach between 12 and 16 feet high. Dwarf sunflowers tend to be grown in clusters in small gardens and pots. They are referred to as dwarfs because they tend not to grow taller than 3 feet. However, both sizes love the full sunlight.

Young sunflowers track the sun. Their face will follow the sun from sunrise to sunset every day and keep repeating this until they mature.

Mature sunflowers face East. Once a sunflower reaches maturity their internal clocks start slowing down. Also, sunflowers are more productively warmed when facing East and once warmer they can attract up to five times more pollinators.

Sunflowers are native to the United States. Although it is now harvested around the world, the sunflower plant is native to North America. North Dakota is the leading US state for sunflower production.

Thousands of tiny flowers create a sunflower's head. Each petal on the circumference of a sunflower is a unique flower. The long petals are called "ray florets".

There is a Teddy Bear Sunflower. These sunflowers are particularly bushy and spherical. They tend to produce double blooms which gives them a full fluffy head that looks like a teddy bear.

Sunflower Seeds are highly nutritious. They are loaded with minerals like potassium, calcium, magnesium and iron as well as vitamins. Plus they are a valuable source of protein, fiber and polyunsaturated fat.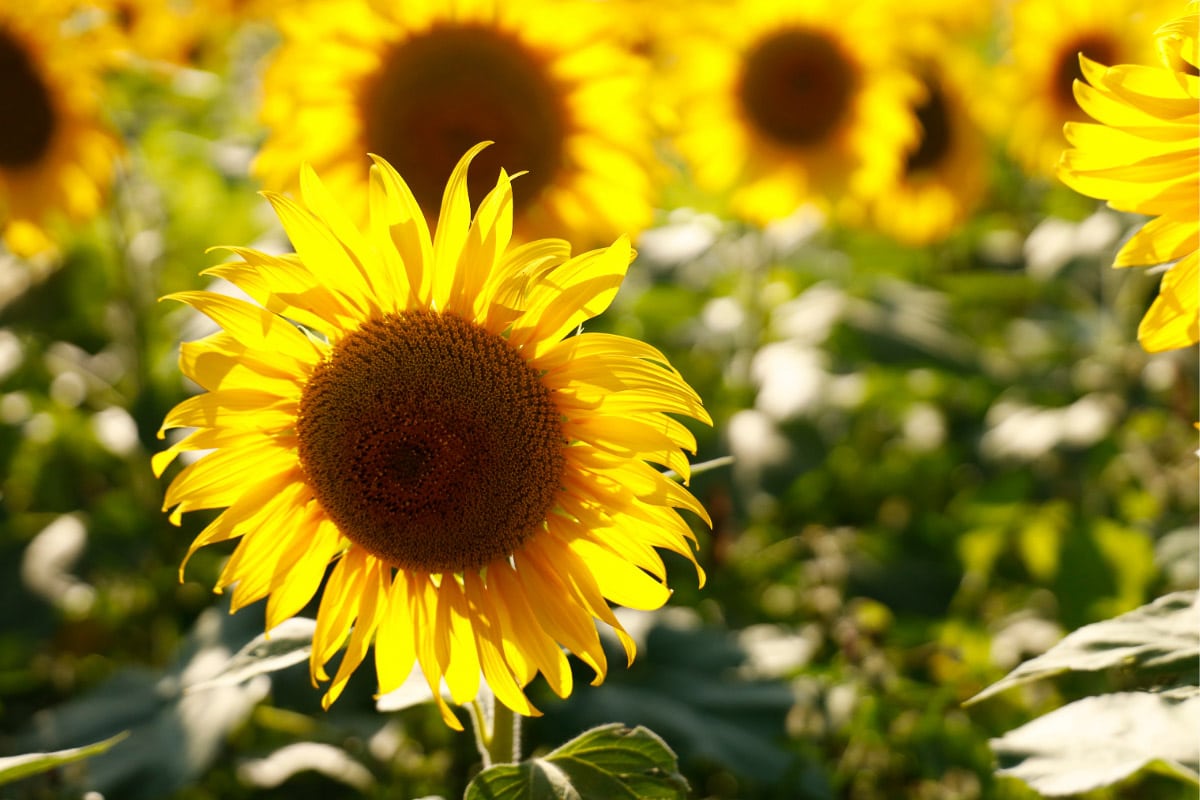 What Can I do with Sunflower Seeds?
Sunflower seeds are most commonly used in two ways. One is to eat them and two is to grow more sunflowers. Here's how!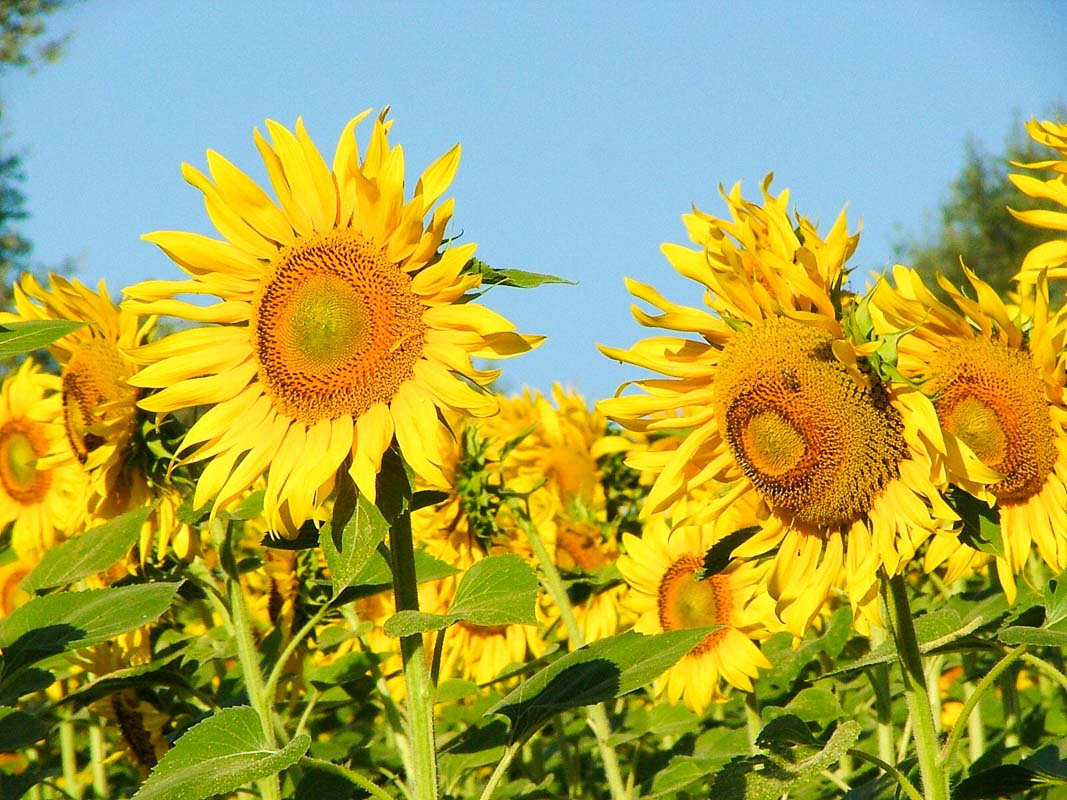 How to Cook with Sunflower Seeds
Sunflower seeds are often forgotten in the pantry but they are super nutritious and can also add great flavour to food. Here are six ways to cook with sunflower seeds:
Add to dough when making bread
Sprinkle on your salads for some extra crunch
Add to baked goods like muffins before putting them in the oven
Add to vegetables for more flavor – toast the sunflower seeds before or add them to the cooking method
Mix them in with your breakfast cereal
When making pesto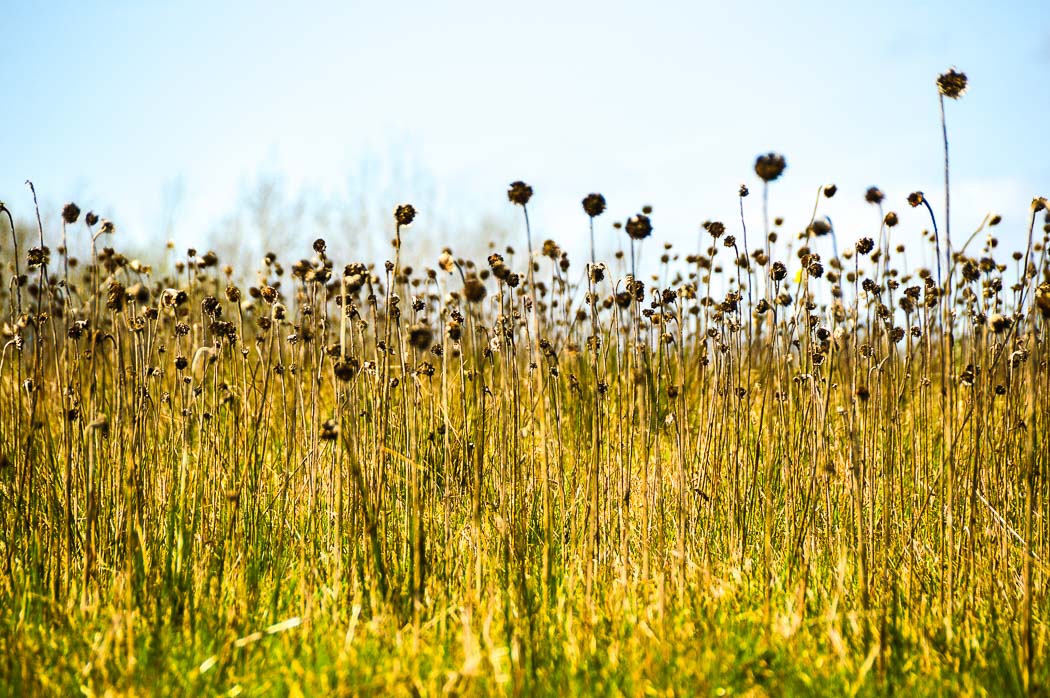 How to Grow Sunflowers at Home
It is relatively easy to grow sunflowers at home. Sunflowers like full sun but they also need a bit of shelter so they don't fall over. Against a wall or a fence is perfect. Literally sow the seeds where you want the sunflowers to grow. Place the seeds about 12mm deep and 45cm apart. Mid April to May is the best time of year to sow sunflower seeds. Give them a good thorough water at least once a week.
If you want to cut your sunflowers do so early in the morning and make sure you use a tall vase so that their heads are support.
⇒ Looking for some travel inspiration? Check out my posts on the 25 North America Landmarks, Top 15 Famous Landmarks in the US, 25 Beautiful Canada Landmarks, 10 Best Places for Hot Springs in the USA, 16 Most Beautiful Cities in Canada, 23 Brazil Landmarks, 23 Must See Landmarks in Mexico,15 Most Beautiful States in the US, American Bridges you Must Cross, 33 Things to do in Tulum, 19 Historical Places in New York, 37 Best Places to Visit in Mexico, Best Things to do in Fredericksburg, VA, Most Beautiful Lakes in Canada and the 20 Most Beautiful Cities in United States.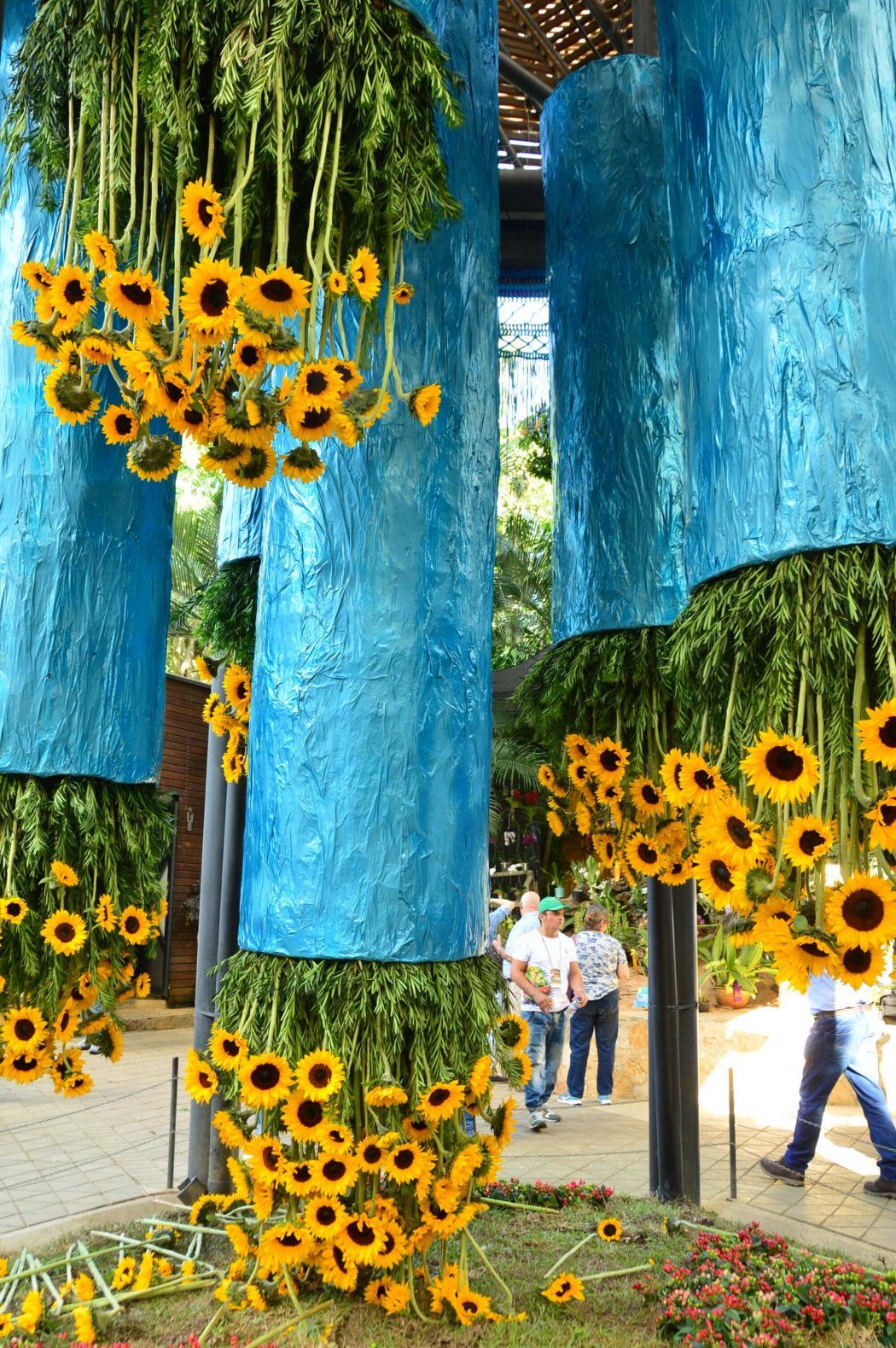 Check out my post on the Best States to See Sunflower Fields
Related Posts:
Sunflower fields in New Jersey
Sunflower fields in Long Island
I covered all of the costs involved in writing this article. However, this sunflower fields in Ohio post includes affiliate links. That means if you click through and end up making a purchase I will receive a small commission. I wanted to make sure you were aware of this.