Sicily could be my favourite part of Italy. This stunning island off the tip of Italy is all things Italian at their best – and a literal feast of aubergine, ricotta, cannoli and so many other foodie treats.
Plus Sicily has a volcano, beautiful waters for swimming, its own islands, wineries and stunning views.
Unsurprisingly, there are many delightful Sicily boutique hotels on offer. These ranges from one which is owned by a pop star to waterside locations to a lighthouse.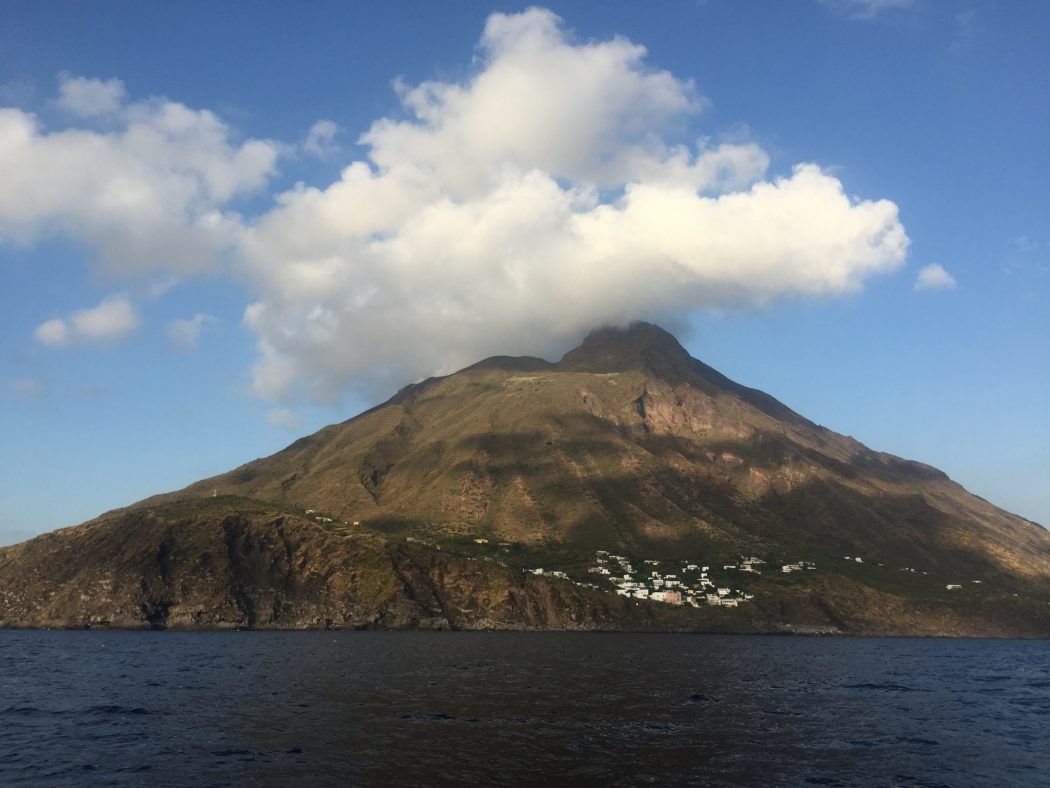 Best Sicily Boutique Hotels
Sicily is quite a big island and there are many options when it comes to where to stay. The two main towns are Palermo and Catania. However, many people choose to stay in some of the smaller towns such as Syracuse and Taormina.
The beautiful Aeolian islands take a bit of effort to reach but offer major rewards – particularly Salina and Stromboli.
Here are 8 fantastic Sicily Boutique Hotels.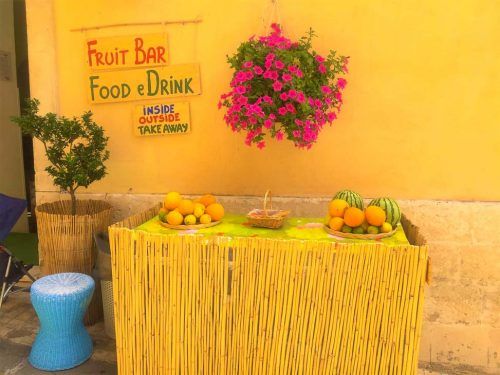 ⇒ Don't miss reading my other posts on Sicily – the best things to do in Sicily, where to stay in Sicily and my Sicily Itinerary 7 Days.
1. Hotel Gutkowski in Syracuse
Hotel Gutkowski is a fantastic find. It is very reasonably priced at 110 pounds for a double it is beautifully minimalist. The location is fantastic – just on the edge of lovely Ortygia and across from the waterfront.
The restaurant at this boutique hotel in Sicily has a great restaurant where you can get dinner and a fab breakfast. The Hotel Gutkowski breakfast was the highlight of the breakfasts on my Sicily trip.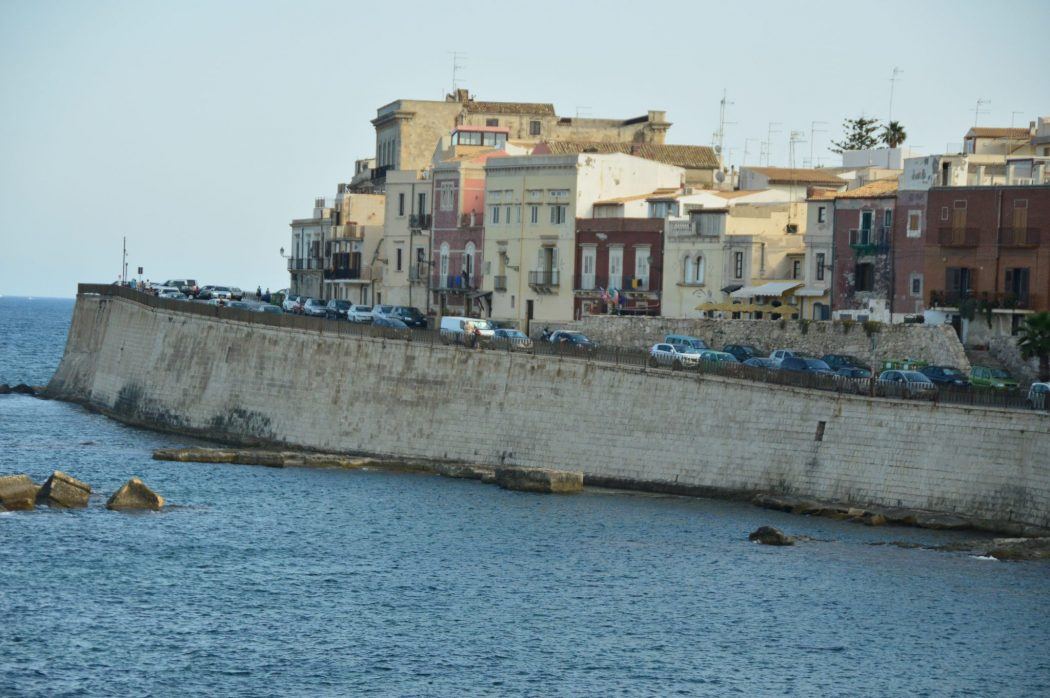 The breakfast at Hotel Gutkowski Syracuse featured super fresh local ingredients – tomatoes to die for, freshly boiled eggs, amazing juice and great coffee.
The rooms at Hotel Gutkowski Sicily are lovely – minimalists and clean and as I was there in August I particularly appreciated the fantastic air conditioning.
This Syracuse boutique hotel has a great terrace where they serve Granite in the afternoon. I would highly recommend heading to some of the foodie/deli shops nearby and grabbing some local wine and cheese and meat and having pre-dinner drinks on the terrace – it is lovely.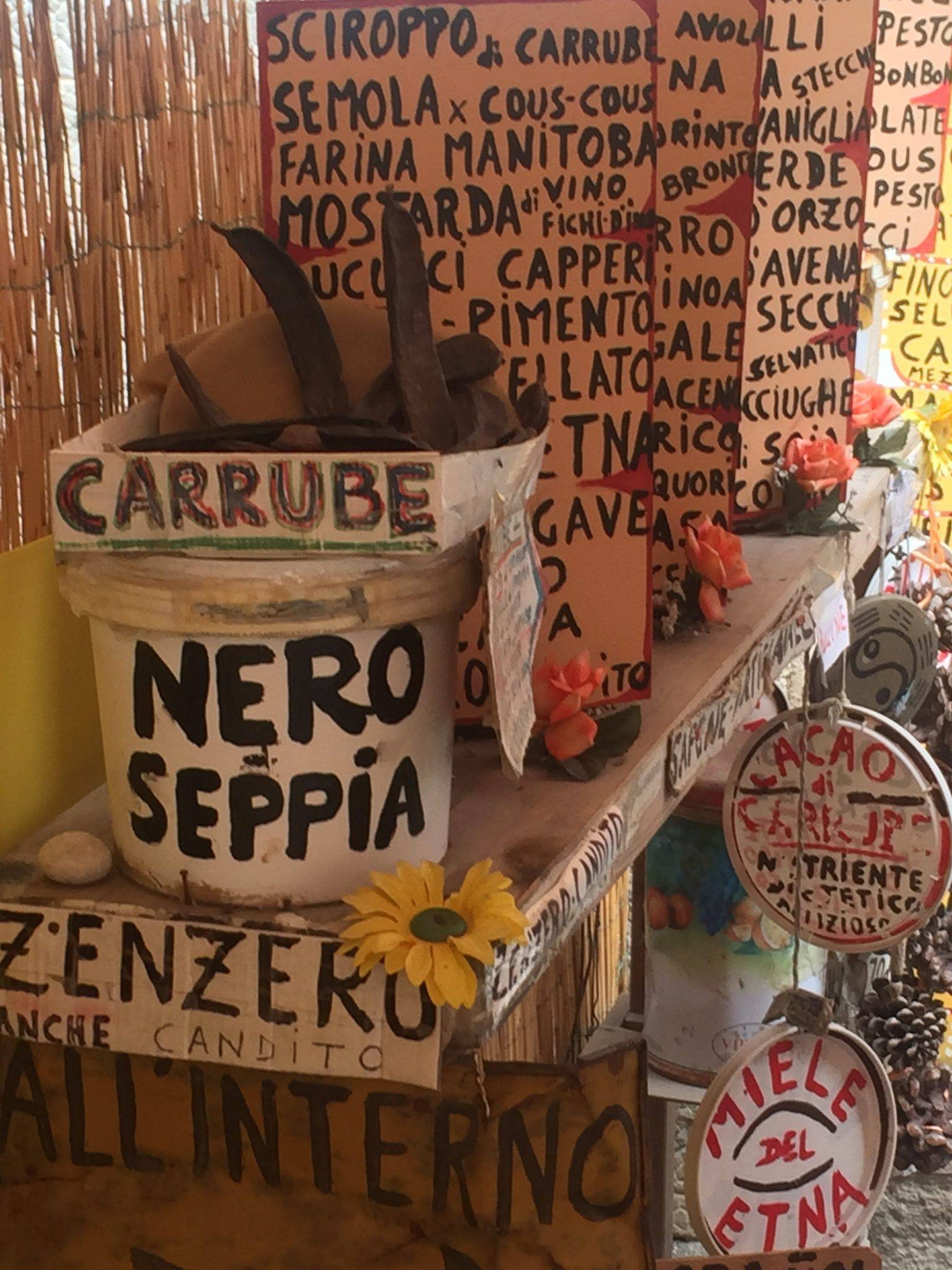 The staff at this hotel in Sicily are very friendly and were very helpful in organizing transfers, walking tour options, Sicily tours and trips. And lovely Syracuse is a UNESCO world heritage site as well.
⇒ Read more reviews on TripAdvisor ⇒ Book Now
2. Hotel Villa Angela in Taormina
Hotel Villa Angela is located up the hill from the old town Taormina. It is a gorgeous Taormina hotel with the most amazing views. Every room at this Sicily boutique hotel has a stunning view.
This hotel in Taormina Sicily makes the most of its location with a lovely terrace near reception where you can have a sundowner and a lovely pool. The staff at Hotel Villa Angela Taormina is lovely – very friendly and helpful. They even organized my day trip to Mt Etna.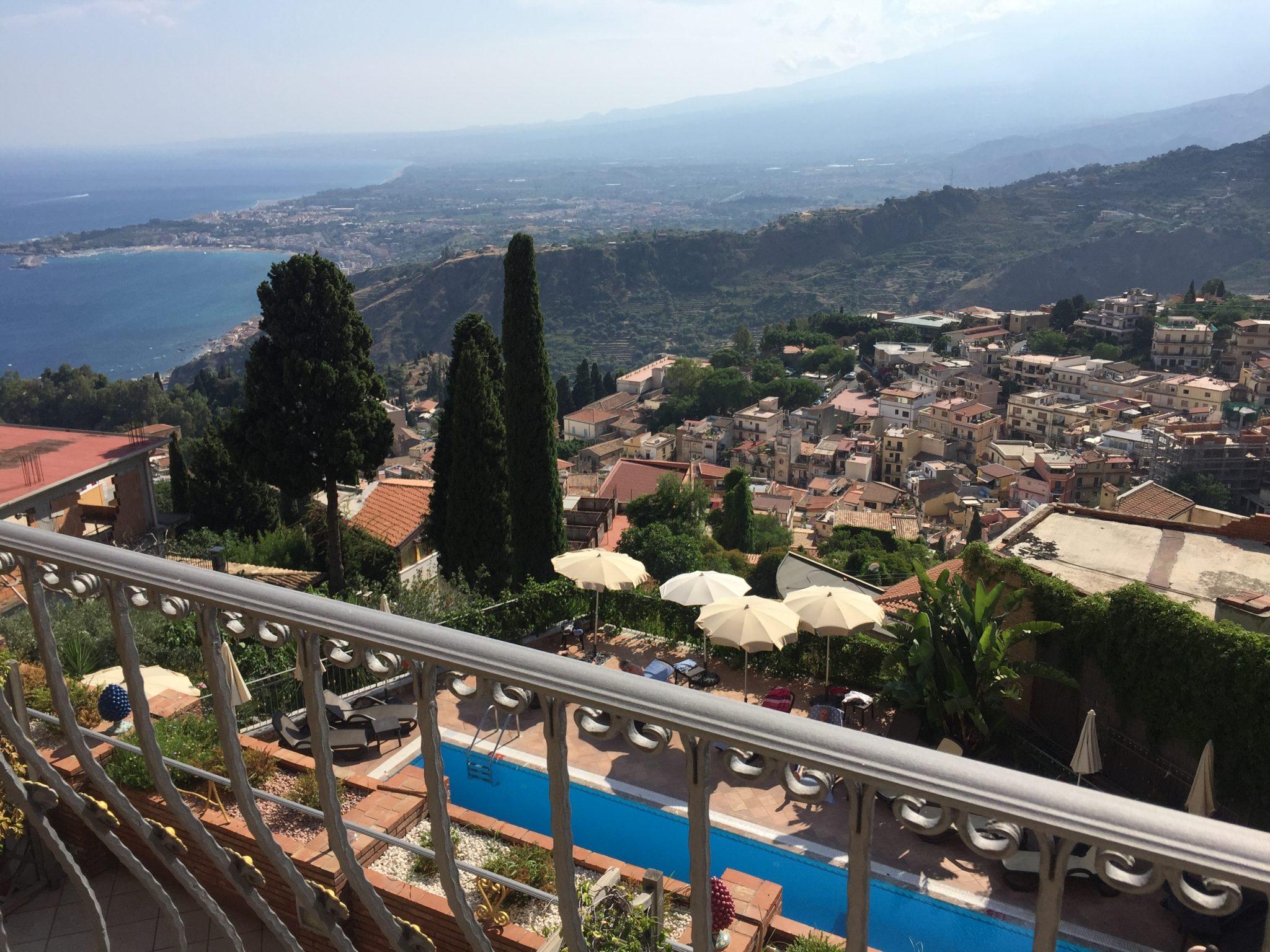 The rooms at this hotel in Sicily aren't massive but they are a good size and beautifully decorated. And each has a lovely balcony.
The hotel has a shuttle bus that goes down to the city gates once an hour and it also does a regular pickup. This was fantastically convenient. You do need to book the Hotel Villa Angela shuttle during peak times.
⇒ Love Italy? Me too! Check out my posts on the best places to visit in Puglia, best things to do in Rimini, the wineries in Montepulciano not to miss, 7 charming boutique hotels in Bologna and 7 delightful Tuscany boutique hotels.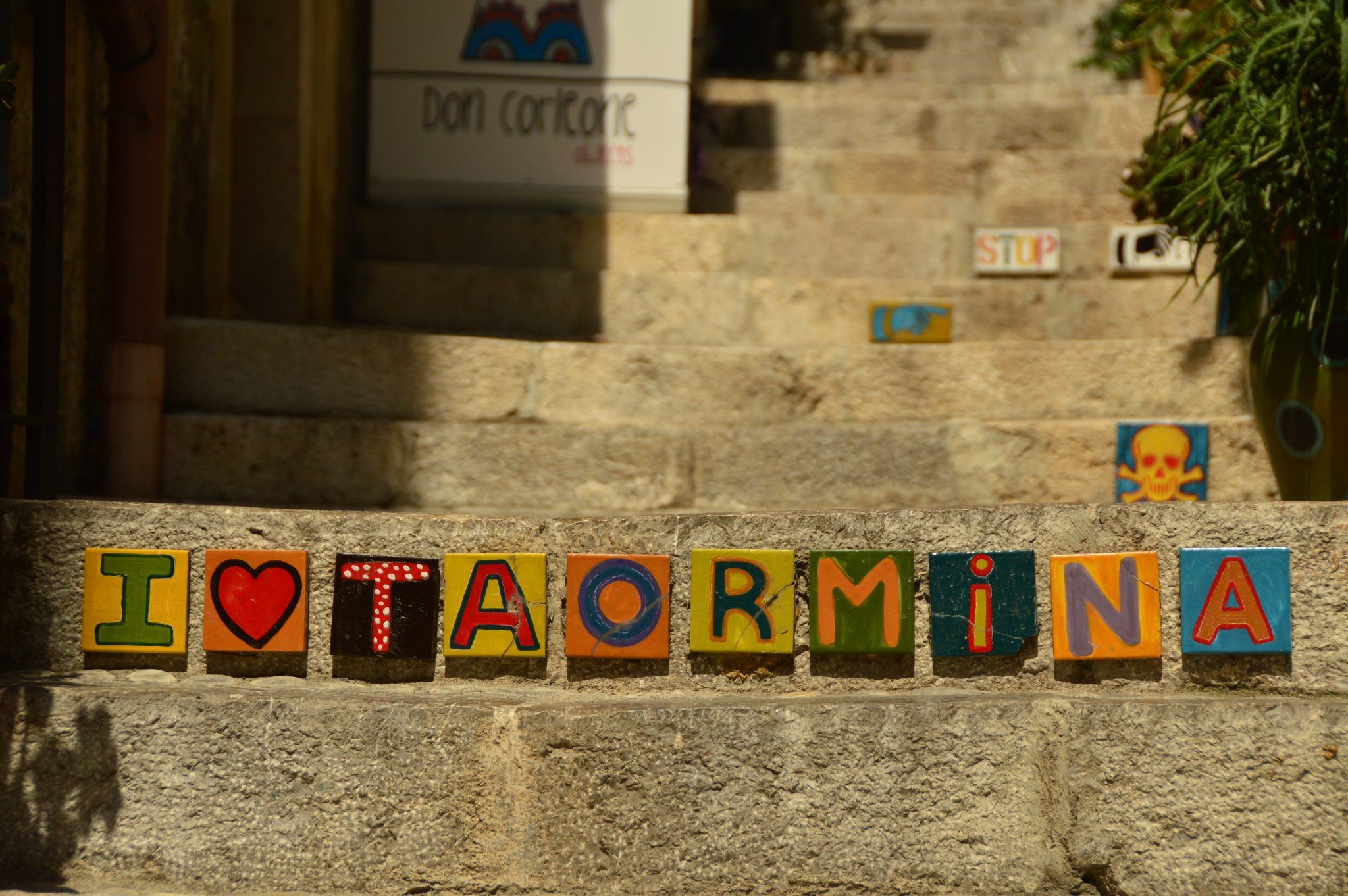 And a final fun fact – one of the owners of Hotel Villa Angela Sicily is the lead singer of the Simple Minds Jim Kerr. Apparently, he does visit on occasion so watch out for him when you stay!
⇒ Read reviews on TripAdvisor ⇒ Book Now
3. Hotel Signum in Salina
This hotel in Sicily had the most wonderful atmosphere – it was almost colonial. There was also a great looking spa. This is definitely the place to stay on Malfa.
The rooms at Hotel Signum are a mix of classic antique furniture with a bright and airy feel. Each room is named after the plants that thrive on the island of Salina.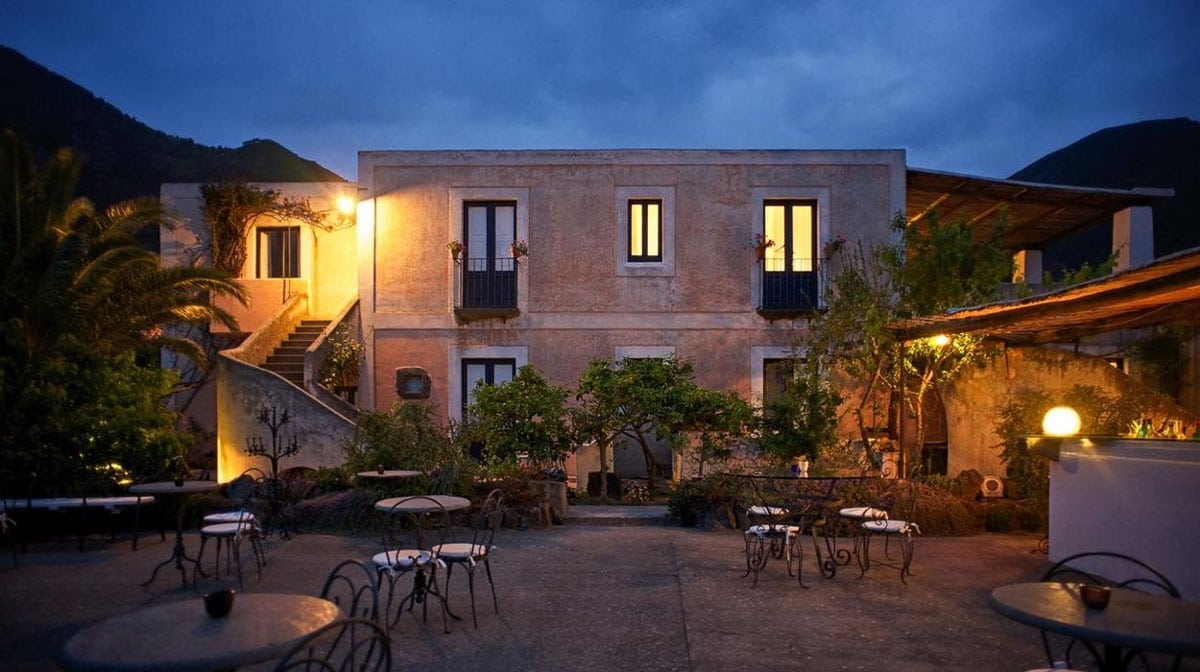 The restaurant at Hotel Signum is outstanding – do come and eat here even if you aren't staying. Not only is the food terrific, but there is also a wonderfully magical atmosphere in the outside eating area in particular.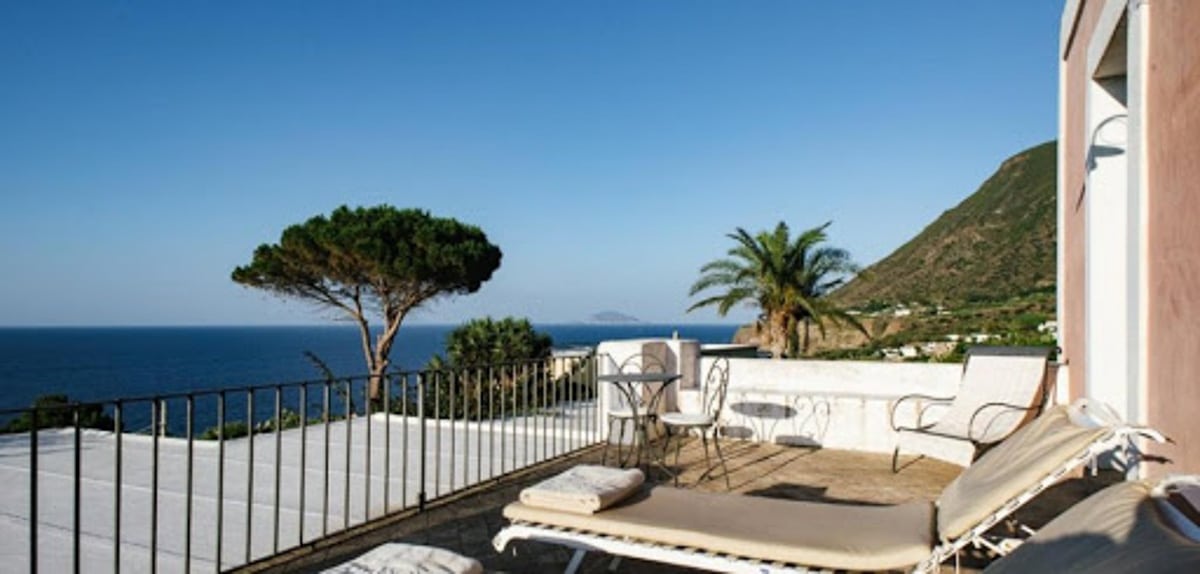 The service at Hotel Signum was fantastic – we ended up facebook friends with the food manager!
⇒ Read reviews on TripAdvisor ⇒ Book Now
⇒ Read all about Paxos Greece as well as the best Paxos restaurants and Paxos beaches. Or find out how to get from Santorini to Ios, the best things to do in Ios and a complete guide to Mylopotas Beach. And don't miss 11 Famous Greek Landmarks, 13 Best Halkidiki Beaches, 27 Fantastic Things to do in Thessaloniki, 37 Fascinating Facts About Greece, 13 Most Beautiful Islands in Greece and my 10 Days in Greece Itinerary.
4. Villa Carlotta in Taormina
In Taormina stay in a turn of the century villa carved into the cliffs at Villa Carlotta. Recently renovated, this beautiful Sicily boutique hotel is both elegant and informal and has amazing views over the Ionian Sea.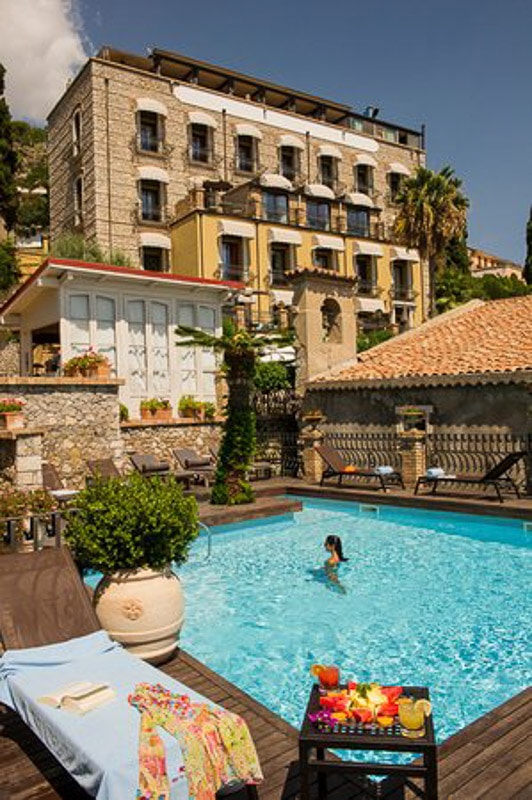 Each of the 29 rooms at Villa Carlotta are unique. They were styled by Studio Area Firenze with the best of Italian design. Almost all of the rooms have balconies or panoramic terraces with sea views.
⇒ Read reviews on TripAdvisor ⇒ Book Now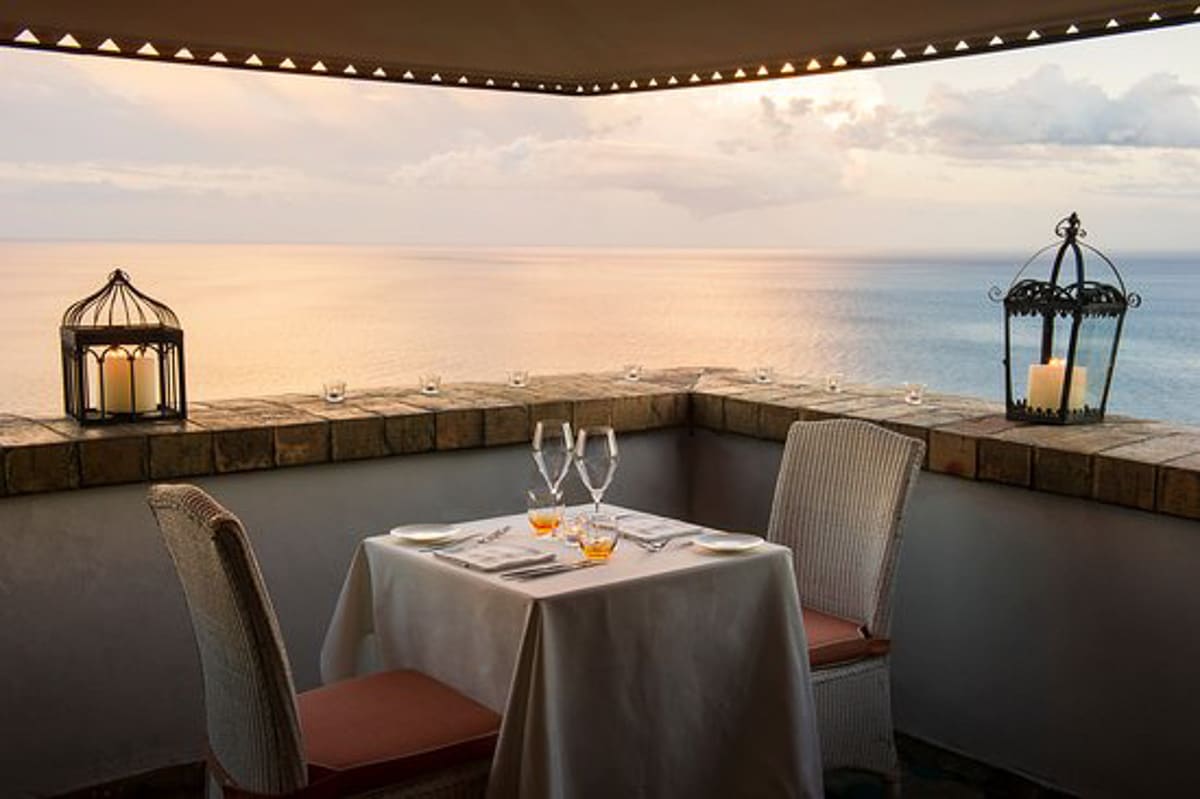 ⇒ Here are some of the best places in the world to watch the sunrise and fall: 10 Places to watch the Sunset in California, 7 Best Places To Watch Sedona Sunsets, 18 Spectacular Spots for the Best Sunsets in Seattle, 5 Stunning Santorini Sunsets, 8 Sunsets in Ibiza, 19 Spots to watch San Diego Sunsets, 11 Places to see the Venice Sunset, 17 Key West Sunsets Spots for Great Views, 15 Best Places to see San Francisco Sunsets, 6 Spots to Watch Sunrise in Paris, 21 Spots to see the Sunset Ottawa Style, 9 Best Places to see Maui Sunsets, 11 Places to see Sunset Edinburgh style, 16 Places to see the Best Sunsets in the World, 18 Best Places to watch the Sunset in Melbourne, 11 Best Places to watch the Sunset in Tucson, 11 Best Spots to watch the Sunset in Glasgow, 15 Places to see Sunsets in London and 9 Spots to watch the Sunrise in London.
5. The Ashbee Hotel in Taormina
For a more lavish experience in Taormina check out or the grand villa at The Ashbee Hotel. This stunning hotel was originally designed by an English architect so it is a mix of the italian and the classic quirky english design.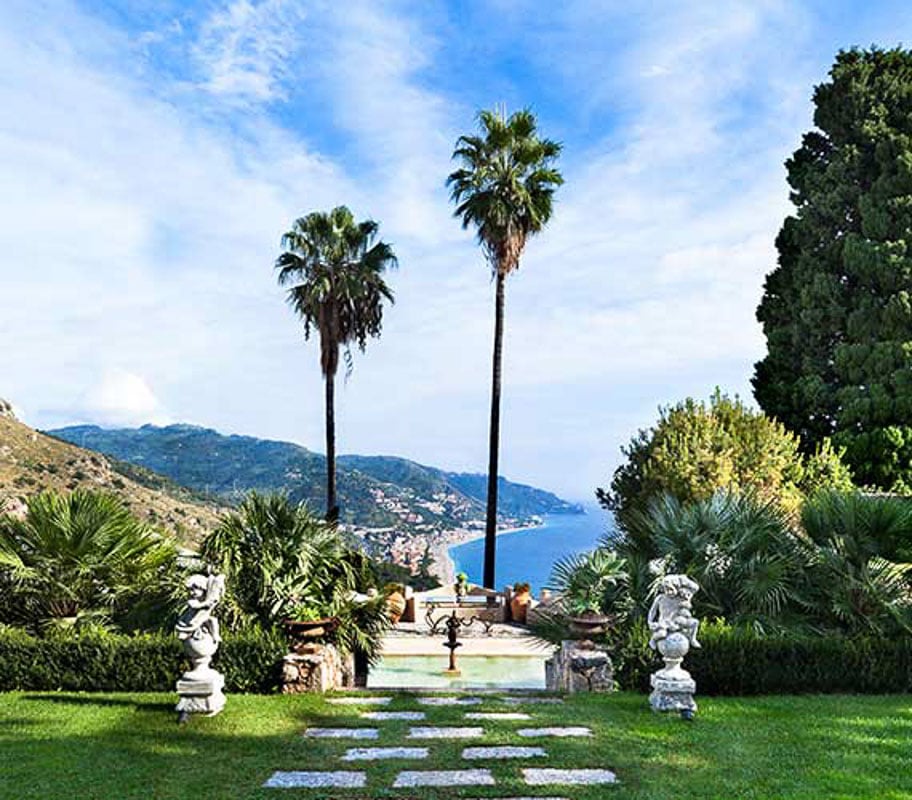 Each of the 24 rooms at this boutique hotel in Sicily is unique in decorations or paintings or antique furniture. There are 4 classes of rooms ranging from classic to suites.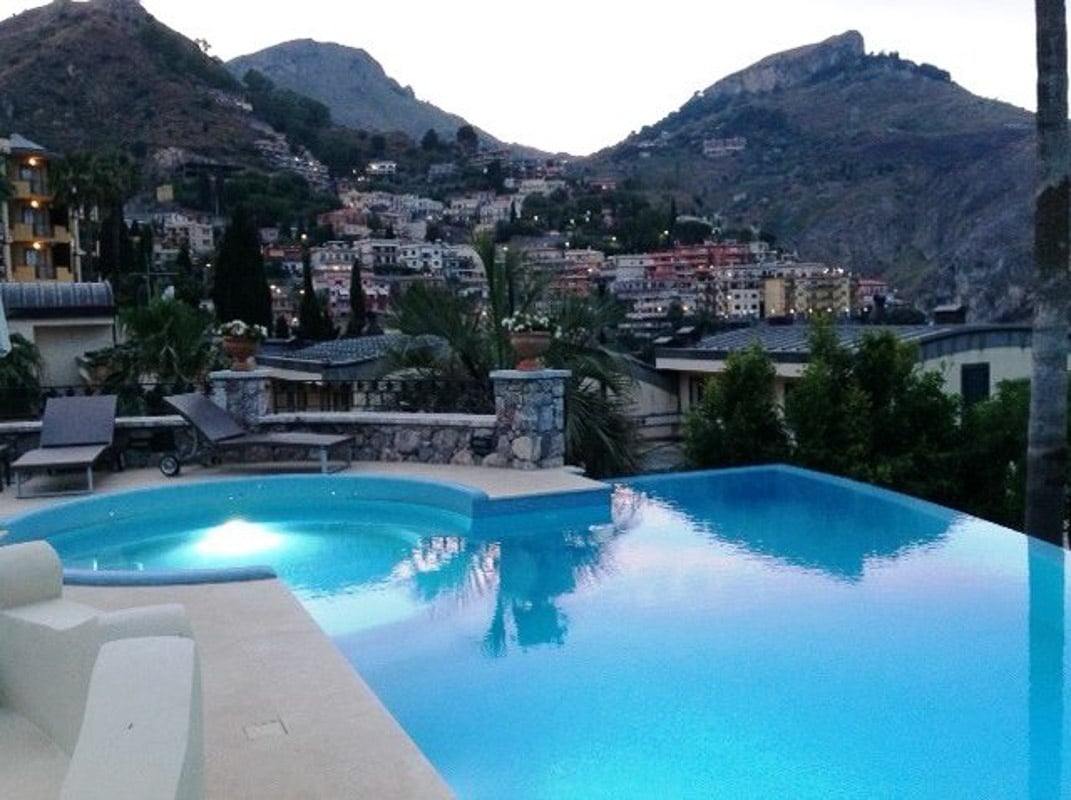 If you're looking for a special meal don't miss the St George Restaurant by Heinz Beck and its exquisite tasting menu.
⇒ Read reviews on TripAdvisor ⇒ Book Now
⇒ Planning a trip to Gran Canaria? Read my posts on the Best Things to do in Maspalomas and the Gran Canaria Markets and Gran Canaria Excursions Not to Miss.
6. Approdo Delle Sirene in Syracuse
Another great option on the waterfront in Syracuse is Approdo Delle Sirene. This boutique hotel in Syracuse is in a historic building overlooking a natural harbour on Ortigia island.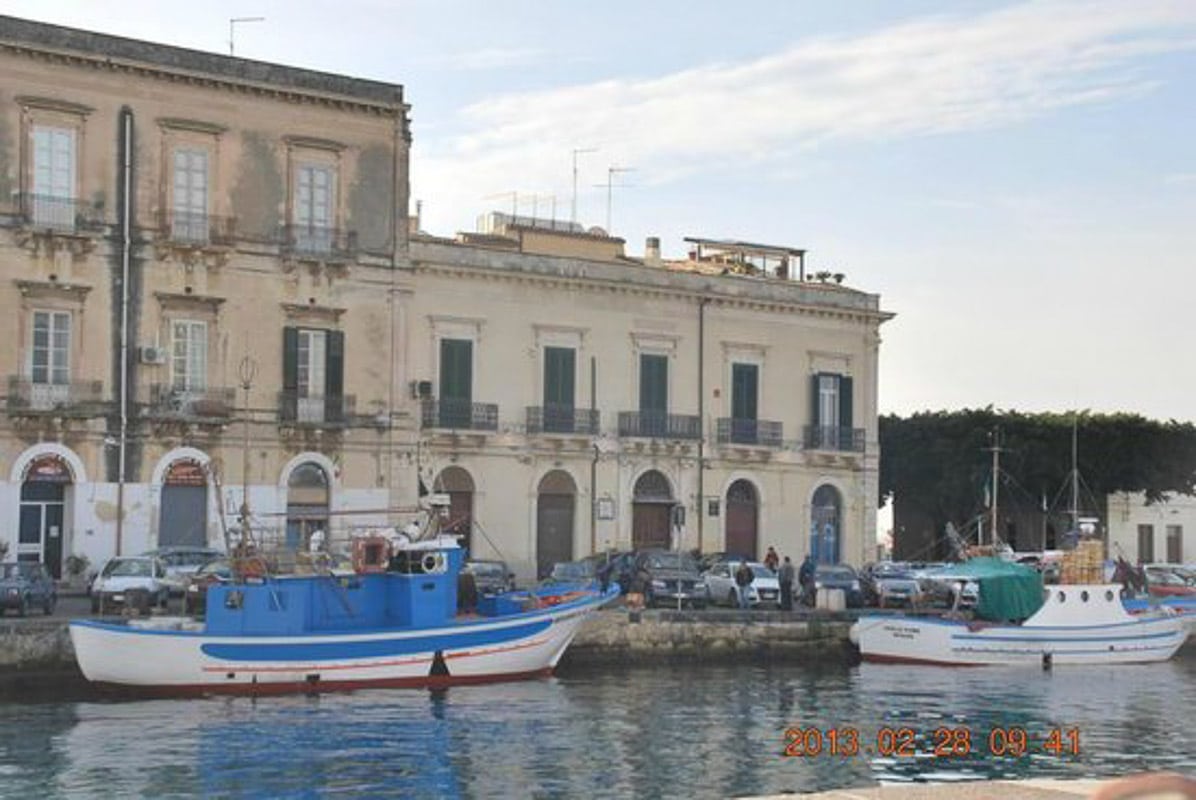 Every room at Approdo Delle Sirene Sicily has a balcony with a view of the sea. Breakfast is served on the sea-views terrace.
⇒ Read reviews on TripAdvisor ⇒ Book Now
7. Gagliardi Boutique Hotel in Noto
Lovely little Noto is one of the most charming towns in Sicily. The unique Gagliardi Boutique Hotel is located in the heart of Noto and just a 6-minute walk from its lovely cathedral.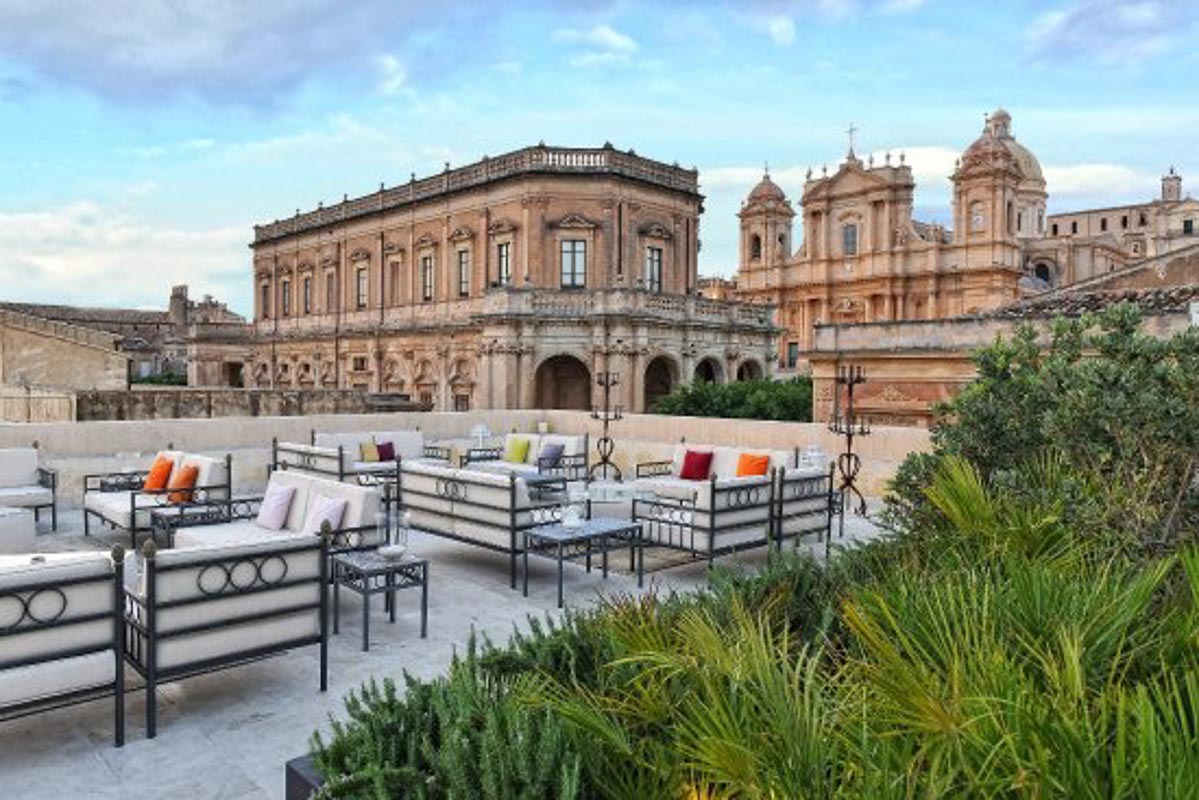 One of the key features of Gagliardi boutique hotel Sicily is its stunning terrace with stunning views of the town of Noto. The rooms themselves are large, bright and airy. The interior design is fresh and clean and beautifully complements the beautiful gardens of this boutique hotel.
⇒ Read reviews on TripAdvisor ⇒ Book Now
⇒ Planning a trip to Turkey? Read my Istanbul 3 Day Itinerary, Gallipoli tours from Istanbul, 7 Day Turkey Itinerary and 3 Day Cappadocia Itinerary.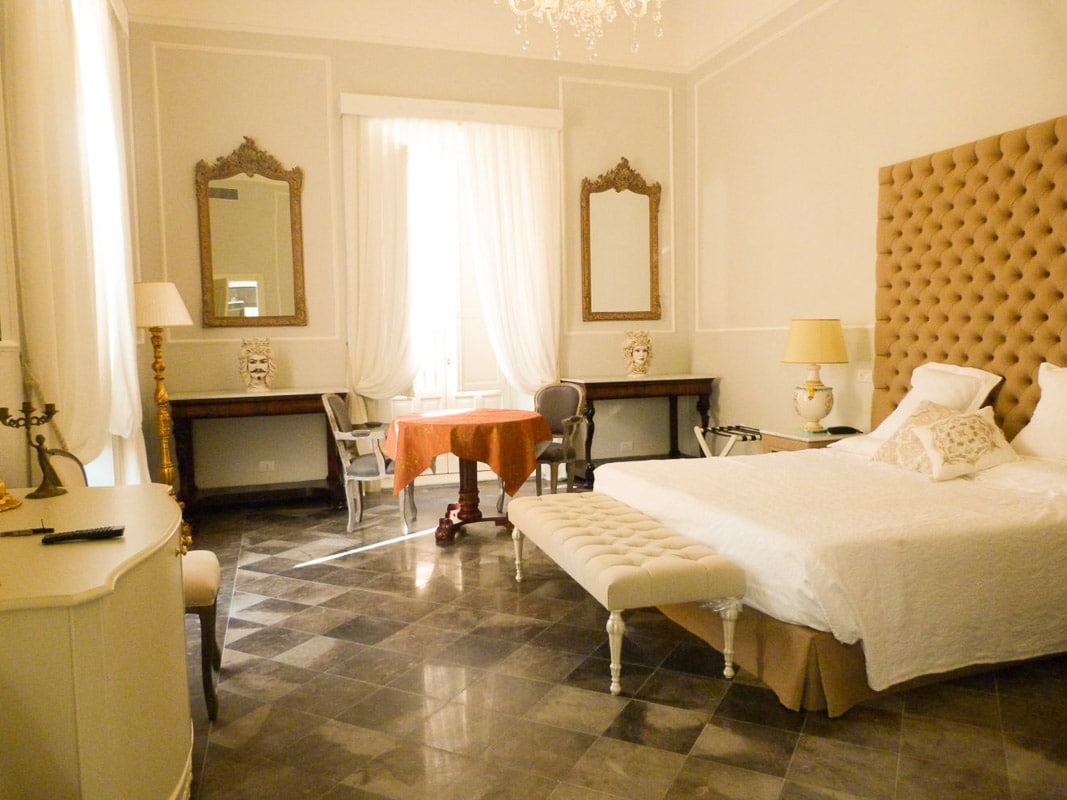 8. Capofaro on Salina
On Salina in the Aeolian Islands, you can stay in an old lighthouse set in a winery at Capofaro. This stunning estate has 27 unique rooms, each with their own garden and sea or garden view. The estate on this Sicily boutique hotels has 4.5 hectares of Malvasia vineyards (you MUST try this wine whilst you're in Sicily).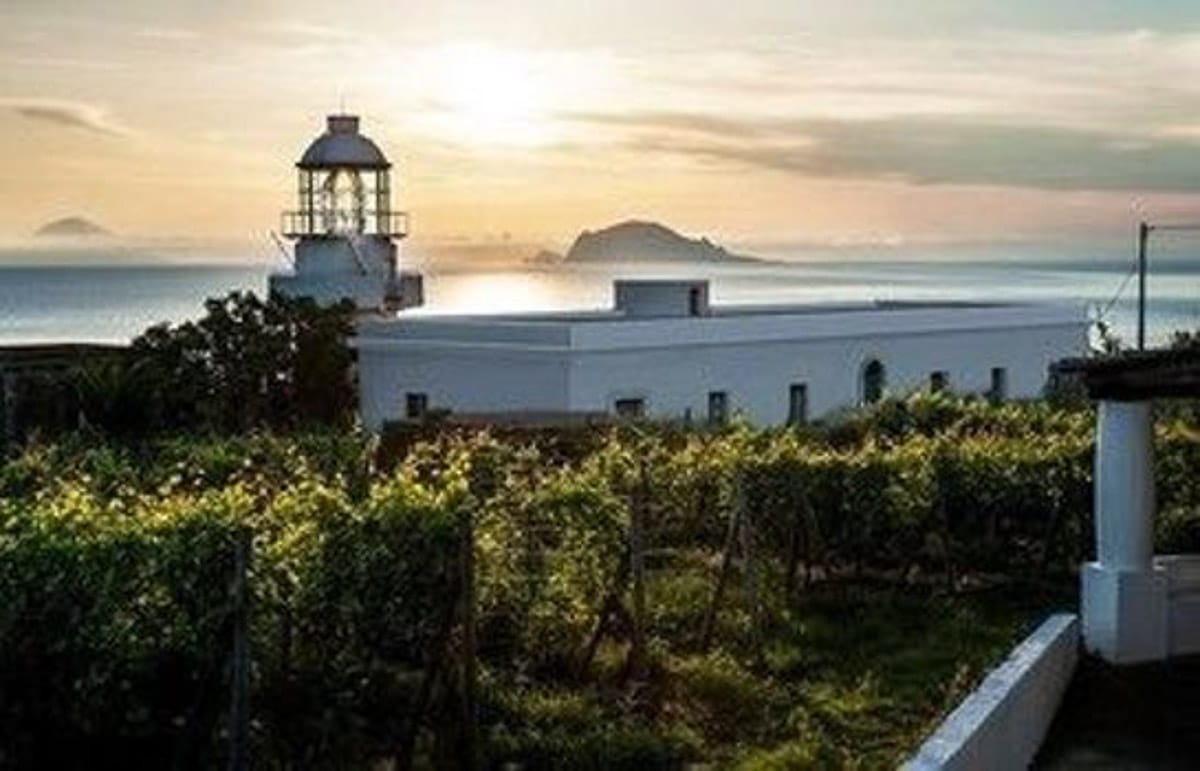 Capofaro's signature lighthouse has 6 rooms and suites which overlook the sea and the mountains. All of the rooms at Capofaro feature the minimal architectural and interiors design which is a signature of the Aeolian islands.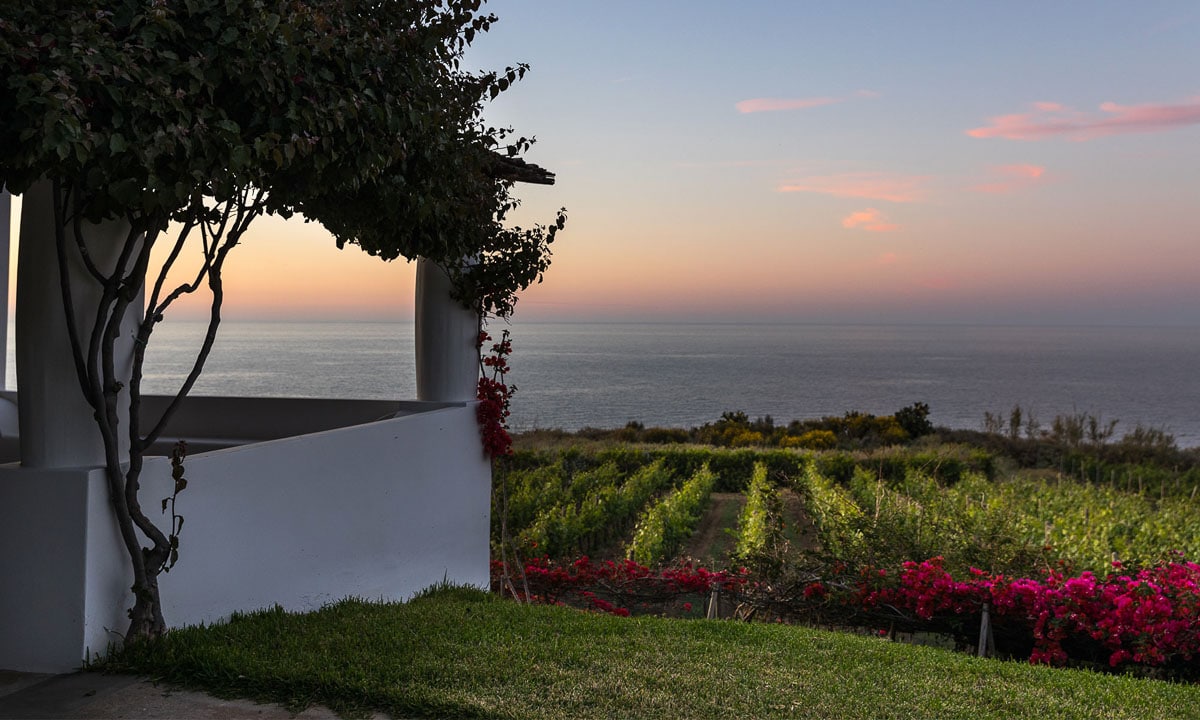 This beautiful boutique hotel is also known for its wonderful restaurant which features some of the best bread in Italy, its own wines and 70% of the vegetables come from gardens within the estate.
⇒ Read reviews on TripAdvisor ⇒ Book Now
Things to do in Sicily
I have written a full blog post on the best things to do in Sicily – here is a quick summary:
1. Go Shopping
One of the top 10 things to do in Sicily is to go shopping. Taormina is definitely the place to go shopping in Sicily. It has a fantastic mix of classic Italian names you know like Furla and Coccinelle and super cute local stores filled with handmade shoes and handbags.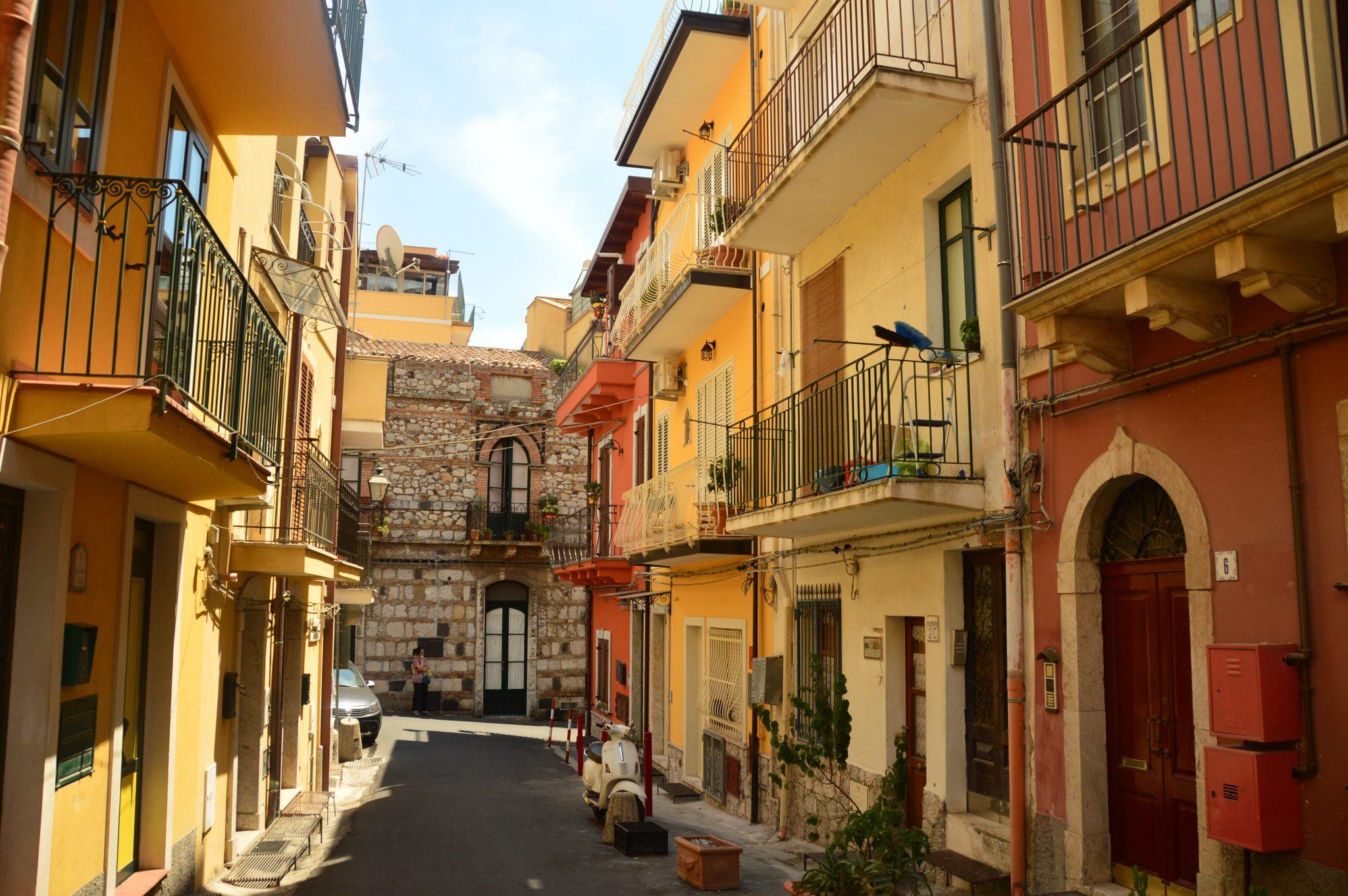 The Taormina main street is really one of the best places to visit in Sicily – I didn't find as many good stores in the back streets. Handbags and purses are the things to buy in Taormina Sicily.
⇒ Lanzarote is in Spain's Canary Islands. Read about the 14 Things to do on Lanzarote you must not miss and the Best Place to Stay in Lanzarote – and don't miss my post on 12 Beautiful Spain Famous Landmarks.
2. Take an Early Evening Stroll
One of my favourite things to see in Sicily is the nightly promenade. I love how the Italians frock up and look fantastic – immaculately groomed and tailored and with such attitude. They seem to treat the main streets like a catwalk – and it is all ages.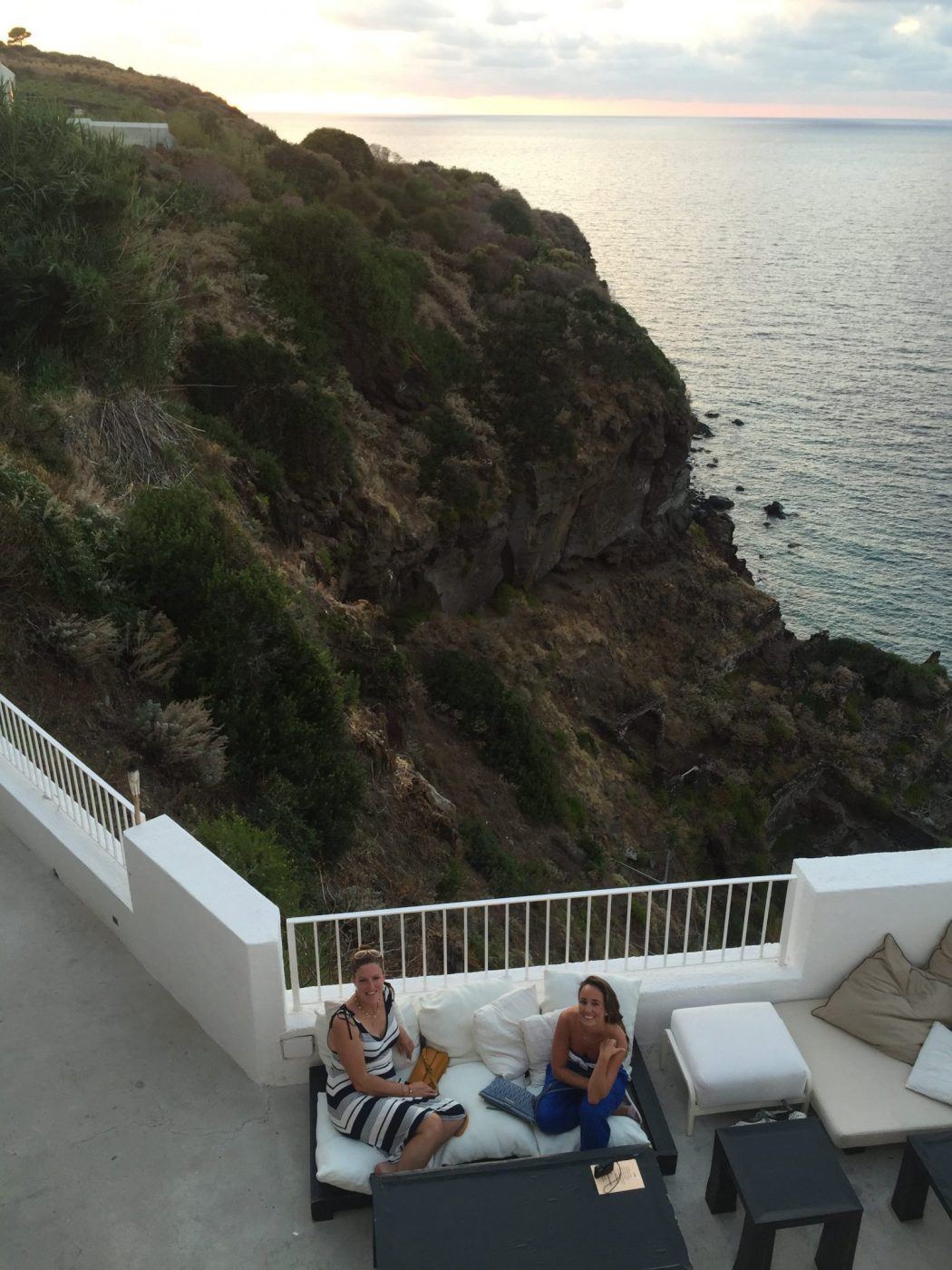 3. Climb Mt Etna
Mt Etna is stunning and definitely, a Sicily must-see. I originally planned to climb Mt Etna Sicily – however, the August weather put me off. Having said that I had of course forgotten that you start the climb quite a bit above sea level where it was much cooler and this would have been fine.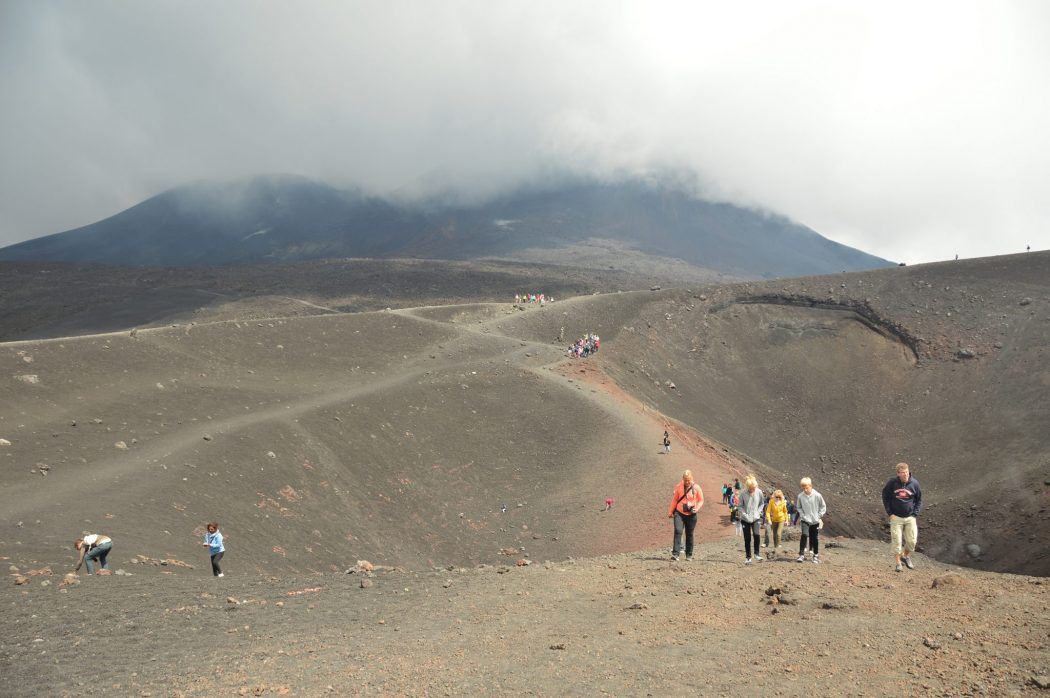 Indeed I saw many people climbing from the cable car. However, it Mt Etna very steep and the scenery quite same same so not sure how interesting a trek it would have been.
Anyway, whether you climb Mt Etna or not it is still one of the top sights in Sicily and one of the major Sicily tourist attractions. The bus took me up to the base of Mt Etna with a stop for Sicilian food products on the way.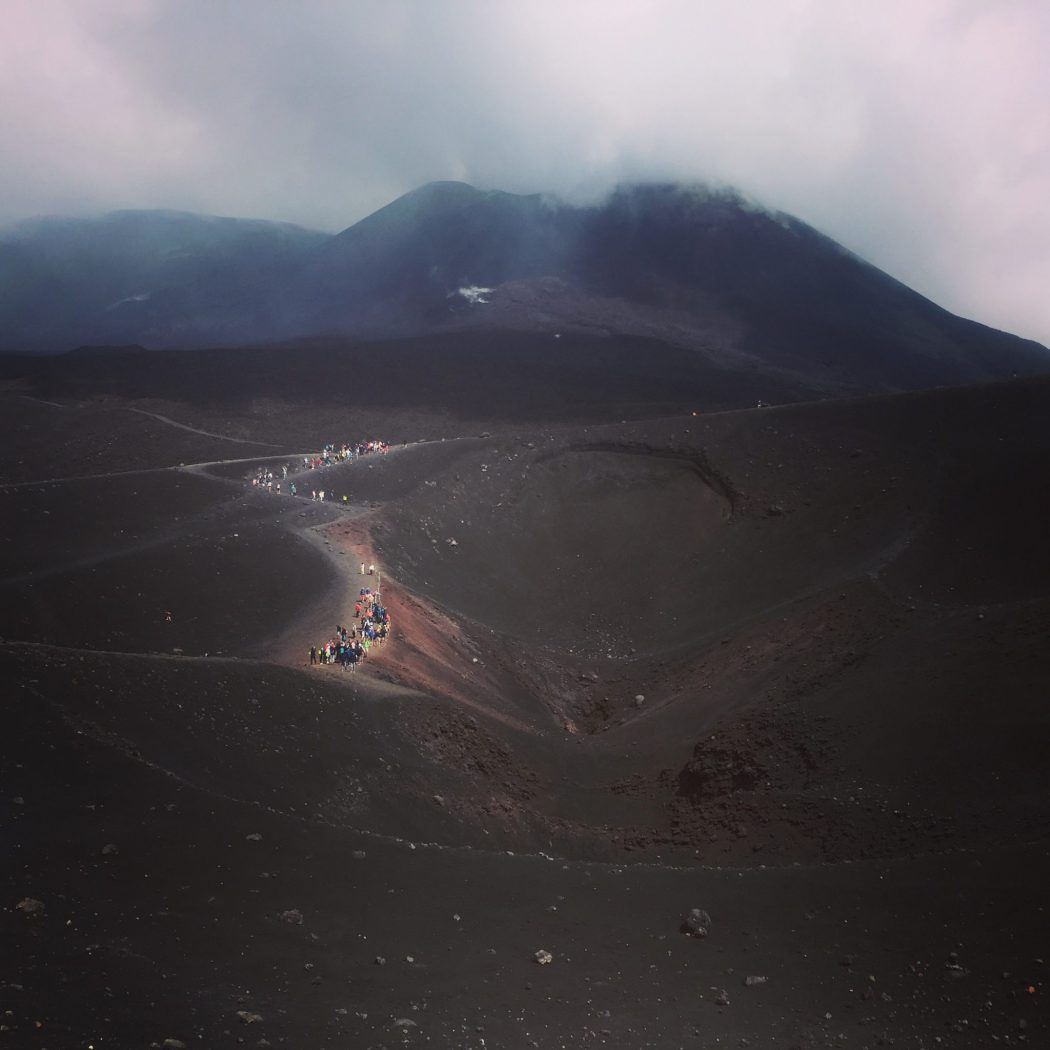 Once there you take a cable car and then a small bus up to the summit. From here you can wander the summit on your own.
Getting to Sicily and Getting Around
The key airport on the east side of Sicily is Catania. Palermo is on the other side of the island but if you want to hire a car it is also an option. Check out cheap flights to both here:
I highly recommend hiring a car whilst in Sicily to get around. And if you're already in Italy did you know you can also get a train to Sicily?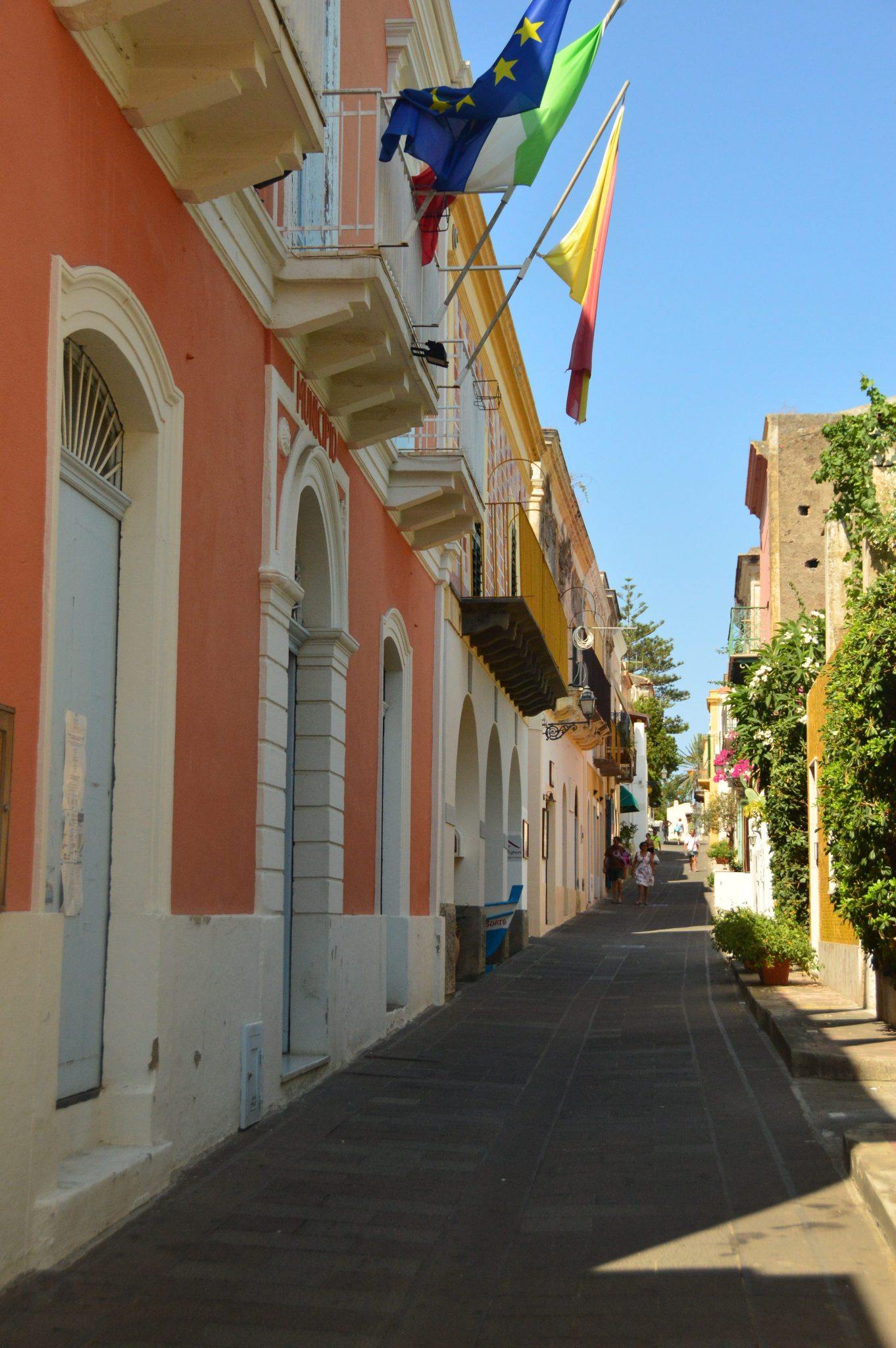 Who Paid for What in this Sicily Boutique Hotels Post?
This Sicily boutique hotels post includes affiliate links. That means if you click through and end up making a purchase I will receive a small commission. I wanted to make sure you were aware of this.