I do love unusual bars in London! Added to that  Gin in London is definitely having a moment. And the more boutique/distilled/backyard/speakeasy-esque it is the better! The Distillery opened in Notting Hill in December and is a temple to this new Gin London trend. It is a great location on Portobello Road having taken over and gutted an old pub. Spread over 3 floors it is a Gin London church! It is almost hard to believe that the Distillery is only 3 months old.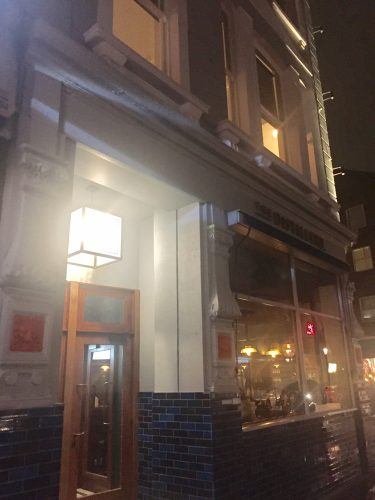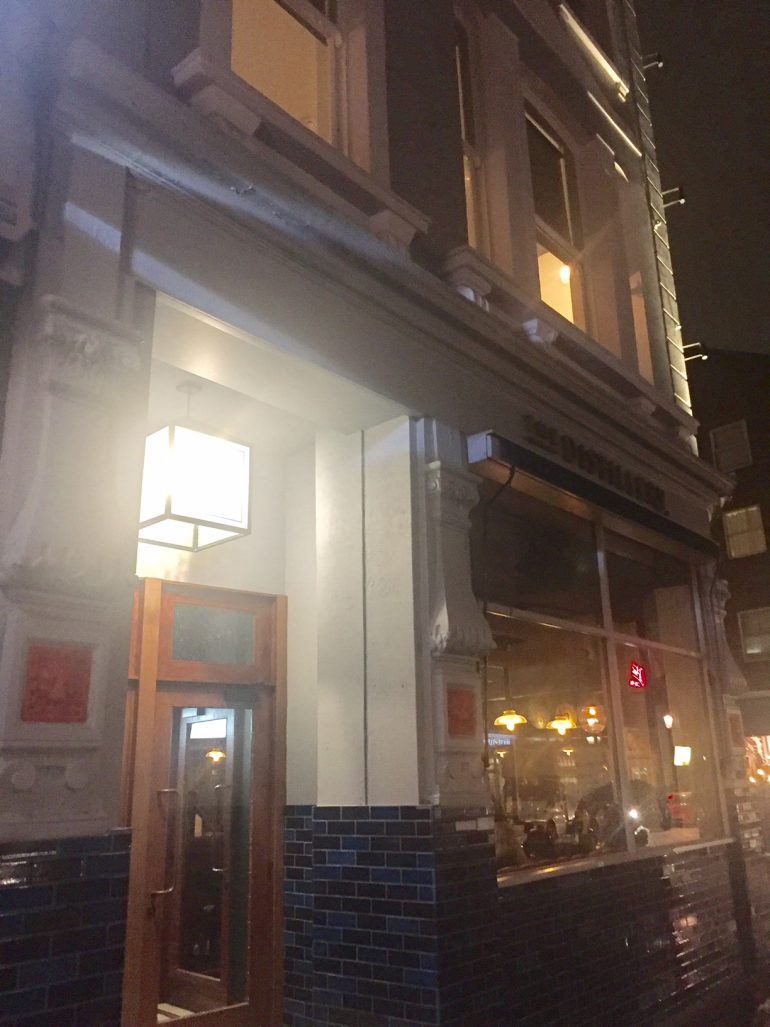 They have obviously used top quality materials and the feel is very old London – with an Art Deco edge. The ground floor contains the wonderfully titled The Resting Room bar. This cosy bar has a wall of very comfortable red leather booths in which we very happily sat! The actual distillery is also tucked away on the ground floor.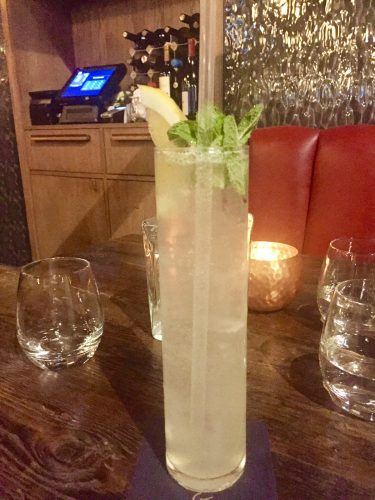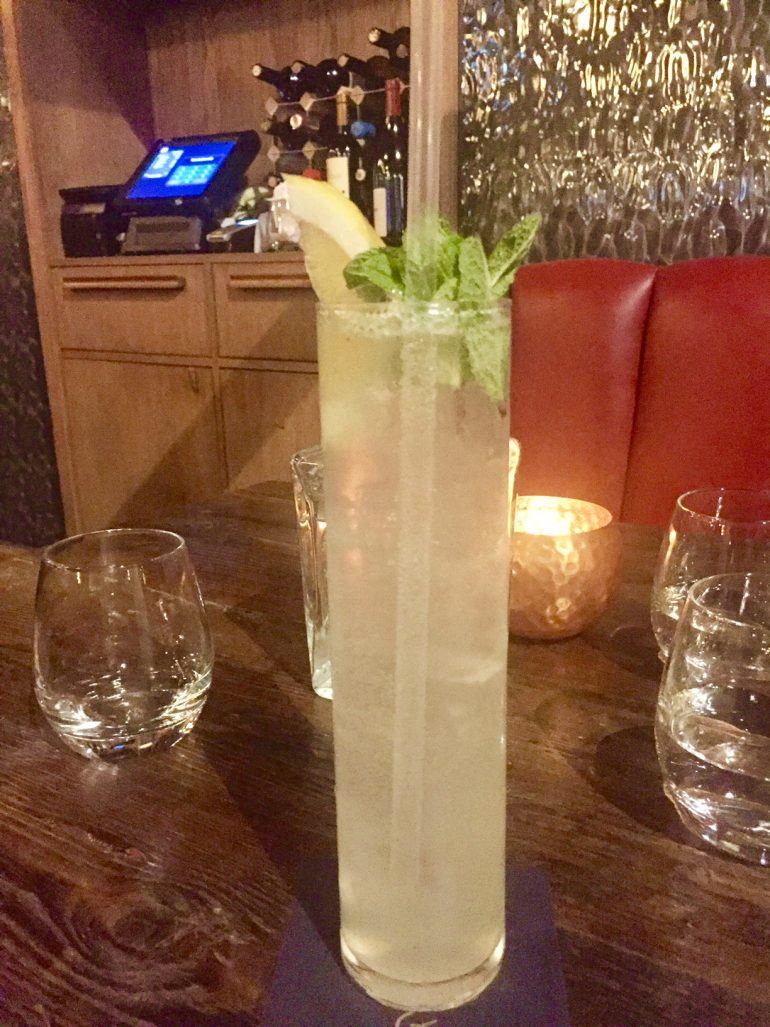 What a menu in the Resting Room! It is pages of delicious and exciting sounding beverages. How about some butter gin? There are many unique twists on well-known spirits – one thing I really liked about the menu was that they then suggest a cocktail which best suits that spirit flavour – can be a bit much to have something like this neat! I started with the Lemon Fizz – lovely but possibly more for a summer day than a cold February night!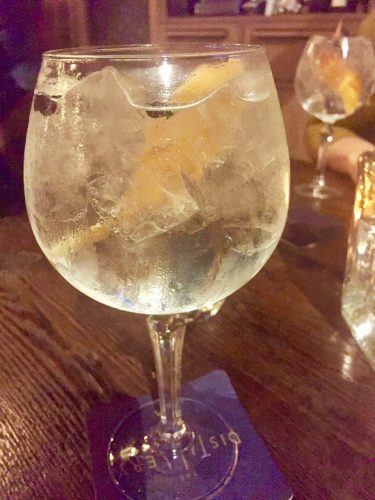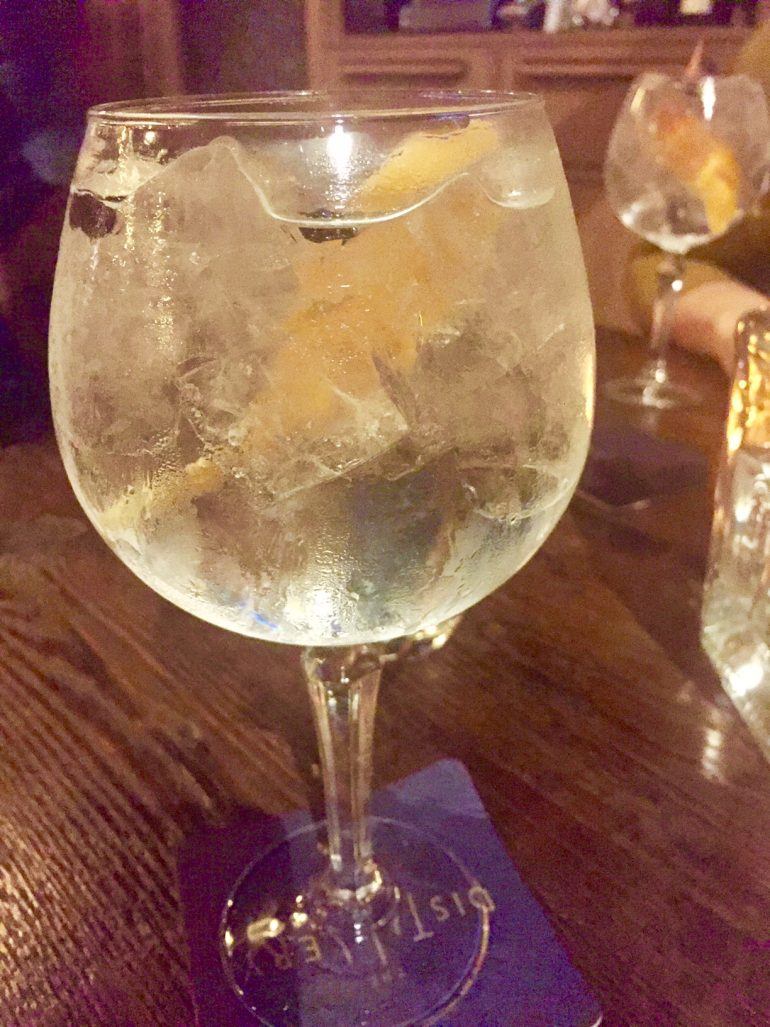 Next up was the Gin and Tonic. Wow wow wow!!! It is served with loads of ice and orange peel and peppercorns in a lovely big glass and tasted just amazing! I then had to have another one of these it was so good!
Next, we headed upstairs to Gin Tonica – a mix of gin and tapas! I learnt that Spaniards are very big gin consumers – who knew? It is a fabulous room – buzzy and comfortable with an open kitchen and a small bar. The service is super friendly (as it was in the bar) and excellent.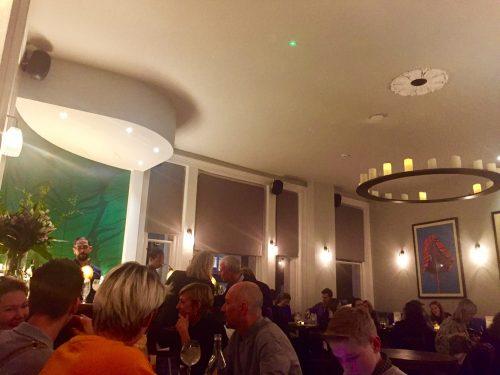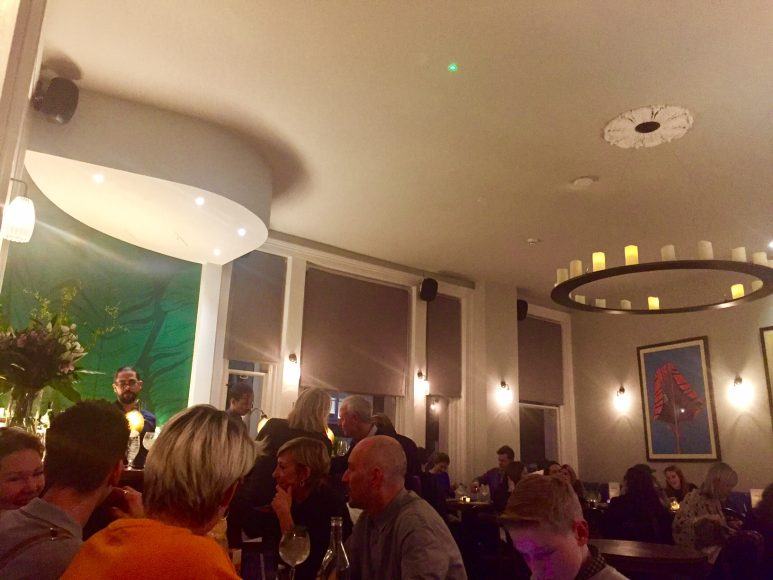 And it is a great menu! We started with the delicious tomato bread and cheese croquettes. Next up were the pig cheeks which were delicious and some lightly coated calamari. The risotto was a highlight – a longer grain rice in a light cheese sauce mmm. The salmon was ok but not my kind of thing – a bit too cured for me.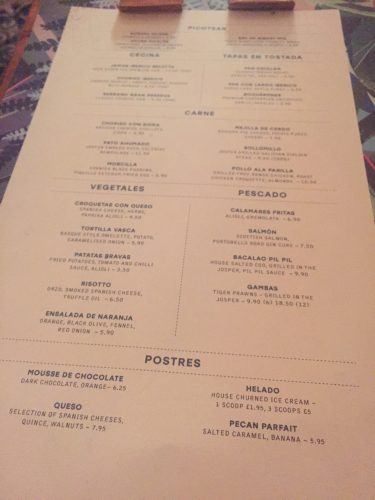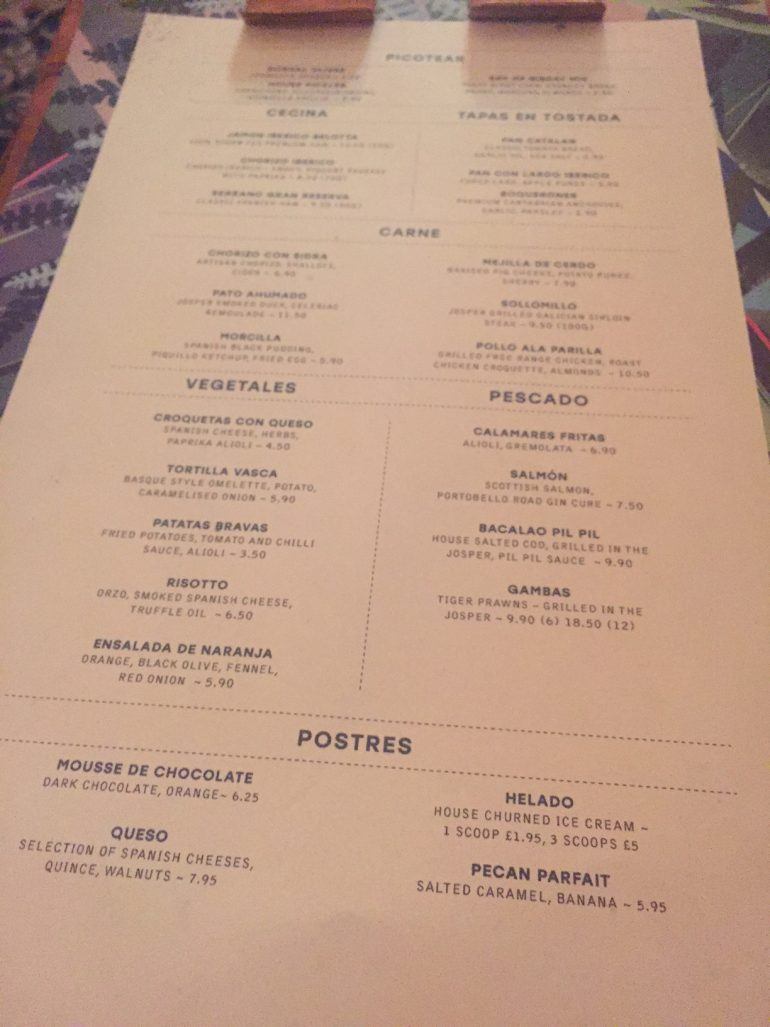 And then to dessert – which was almost the highlight for me. A fantastic chocolate mousse and then the dish of the night for me – the pecan parfait with caramel sauce – amazing!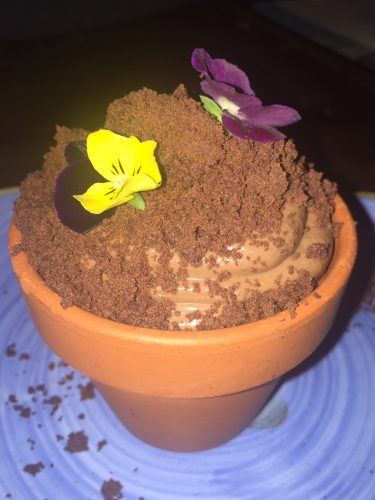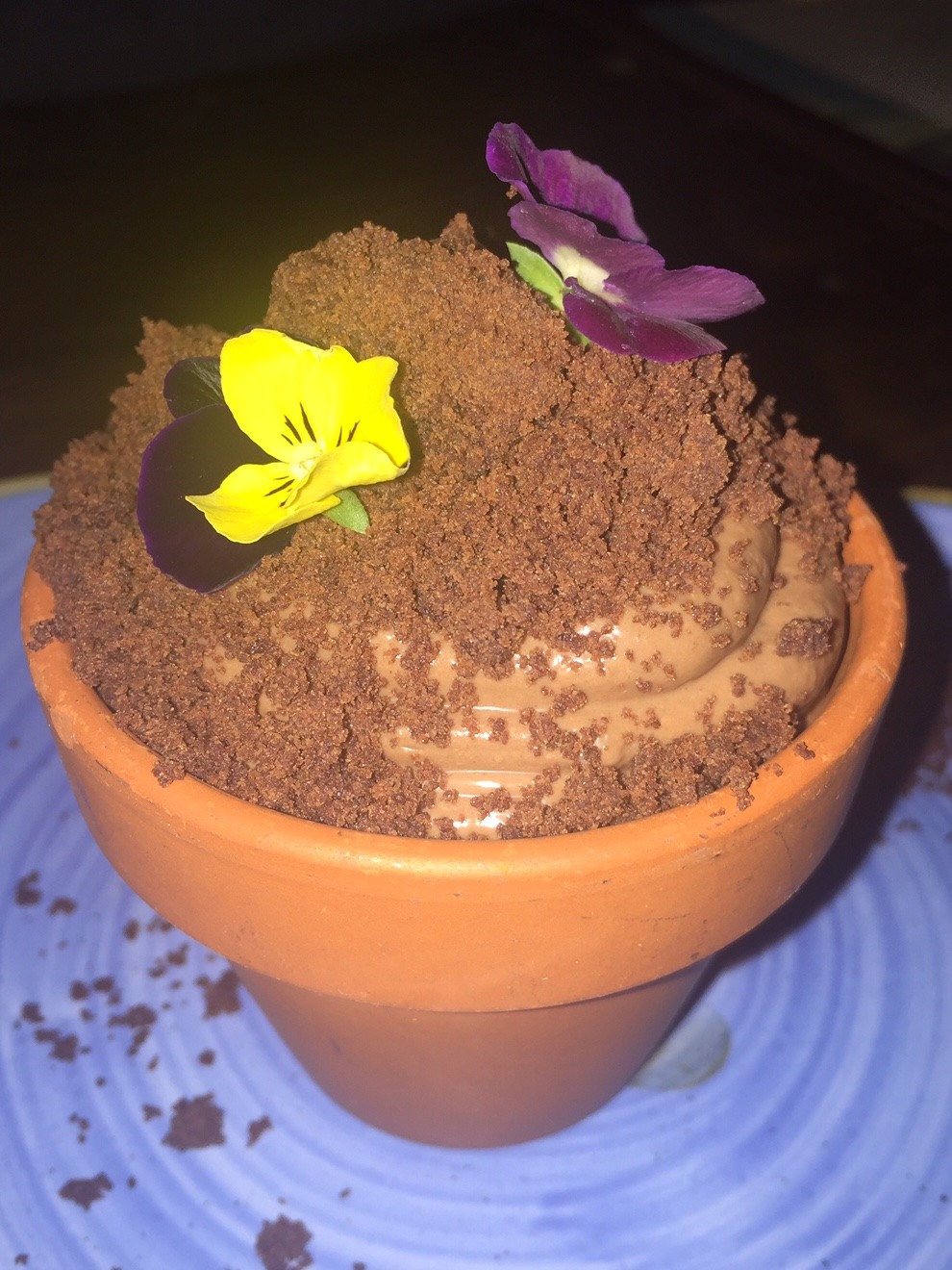 There is another floor to the distillery – which is importantly where the loos are! There is also a private dining room/board room and three rooms for G&B or gin and bed! A fabulous place which I highly recommend.
Unusual Bars in London The Distillery Useful Links:
Heading to London? Check out some of my other posts here:
The Secret Food Markets of London
London's best new restaurants 2017
London Afternoon Tea Mad Hatter style 
Breaking Bad Night ABQ Cocktail Bar Review
London Victoria Nova Restaurants
Unusual Bars in London The Distillery Accommodation:
Click here for some London accommodation options
Unusual Bars in London The Distillery Flights:
Looking for flights to London? Click here for some great deals.
Or check out my favourite Middle Eastern airlines – particularly if you're flying Business Class
Unusual Bars in London The Distillery Tours:
Travelling solo and interested in joining a group tour?
Just You Holidays United Kingdom
Exodus Holidays United Kingdom
Explore Holidays United Kingdom
Need travel insurance? Click here
Follow my Pinterest board on London here
This post contains affiliate links
Summary
Reviewer
Amanda OBrien
Review Date
Reviewed Item
The Distillery London
Author Rating
---
Also published on Medium.