Watsons Bay Sydney is ridiculously beautiful. It is like being in a beautiful beach resort but with views of the Sydney Central Business District. The view are amazing! And all in Sydney's eastern suburbs – here are Watsons Bay things to do: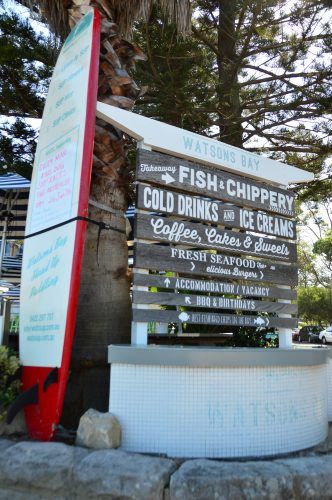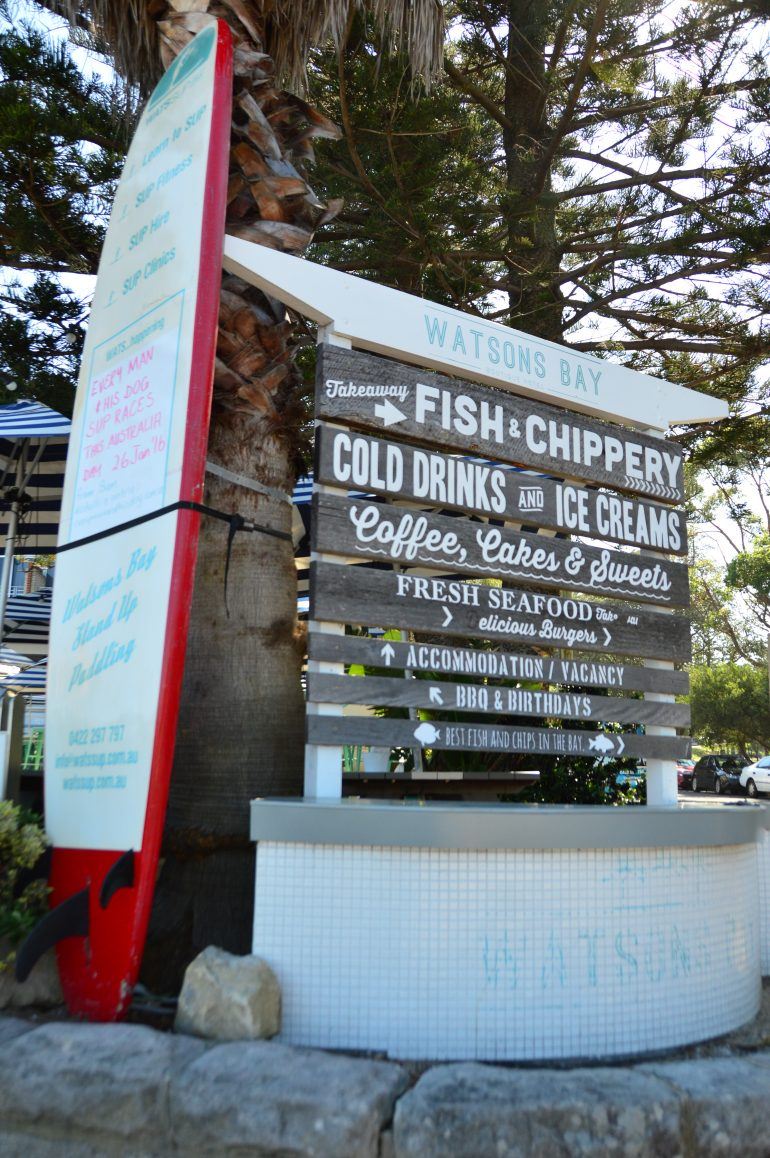 Watsons Bay Things to do: Take the ferry to get there
As if Watsons Bay wasn't beautiful enough it is also only a scenic ferry ride from circular quay! Use your opal card and it is a bargain trip with a view. The ferry stop is right outside the Watsons Bay Boutique Hotel and Doyles so it could not be better located. And this is where you can pick it up to head back to Circular Quay.
2. Watsons Bay Things to do: Take a photo of The Gap Sydney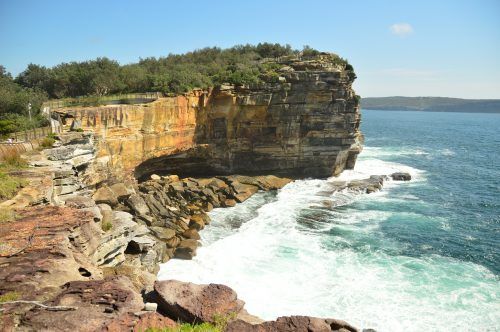 Once you get off the ferry walk through Robertson Park away from the Watsons Bay Hotel and you'll get to where the buses stop. Cross the road and you're at the Gap Sydney which is ahem quite literally drop dead stunning. This is sadly the most popular spot in Sydney for suicides. It is so stunning you can kind of see why but of course very sad. This probably wins as the most photogenic part of Watsons Bay – although the competition is stiff.
3. Watsons Bay Things to do: Take the Coastal Cliff Top Walkway
From the Gap you can join the Coastal Cliff Top Walkway and do the stunning walk around the heads. It is not a particularly long walk but it is very photogenic. There is a lovely old lighthouse on the way and as you head back to the ferry station the views of Sydney with the CBD as a backdrop are stunning. On certain days you will also get a lot of boat traffic along here which can also make from some great shots.
4. Watsons Bay Things to do: Grab Fish and Chips at Doyles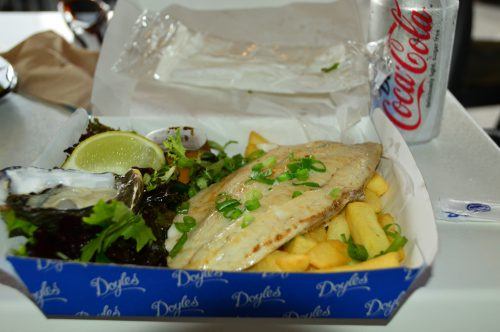 There are two Doyles restaurants at Watsons Bay – the proper sit down more upmarket restaurant and then the very popular take away with a seating area restaurant that is at the ferry station. I am assuming you are heading to Watsons Bay during the day so I say go and order some delicious fresh seafood at the ferry station one and then head to the general seating area on the other side close to the water. I highly recommend the grilled barramundi (to me Australia's best white fish) with chips and salad! It is very reasonably priced.
5. Watsons Bay Things to do: Have a swim!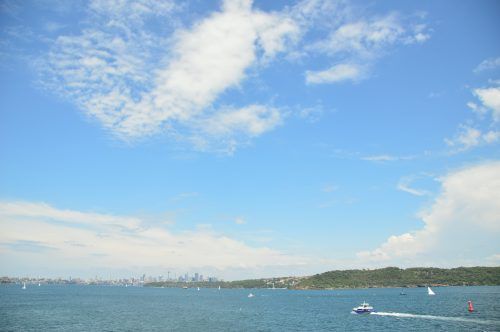 Yes, you can swim almost anywhere in Sydney! Bring your bathers (or togs if you want to be more Australian) and a towel and literally hop in. Then have a nice rest on the sand before you
6.  Watsons Bay Things to do: Have a glass of Australian chardonnay at the Watsons Bay Hotel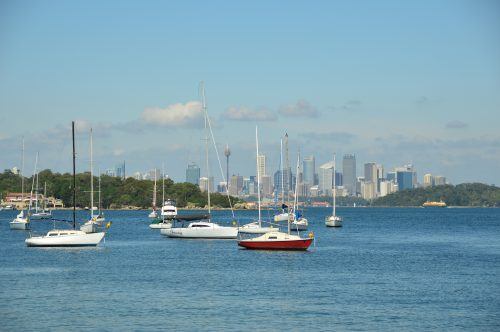 Go for the quintessential super oaky ice cold Australian Chardonnay at the Watsons Bay Hotel. You can sit outside with your towel wrapped around you and enjoy the buzzy atmosphere and if you stay long enough and are lucky enough an amazing sunset!
And if you are looking for some more great Australian wine and food don't miss the exciting new suburb of Sydney Barangaroo – read all about it and the great Barangaroo Restaurants here.
Watsons Bay Useful Links:
Heading to Australia? Read my other Australia posts here.
Heading to New South Wales? Read my other posts here.
Some of my other Sydney Posts:
2 Best Weekend Getaways Sydney
Blue Mountains Day Trip: The 4 Best Things to do
And some more information on Watsons Bay
Heading to Melbourne? Read my Melbourne posts here
Watsons Bay Sydney Accommodations:
Looking for hotels in Sydney? Click here for some interesting options 
Watsons Bay Sydney Flights:
Looking for flights to Sydney? Click here for some great deals on sydney flights
Personally I am a big fan of the Middle Eastern airlines – especially for Business Class. Two that fly to Australia are:
Sydney is a great place to Rent a Car
Watsons Bay Sydney Tours:
Interested in taking some tours while in Sydney? Click here for some sydney tour ideas
Heading to Australia solo? Group tours can be a great option:
Need travel insurance? Click here for a good deal
Click here for a Great Deal on Travel Money
Like this post? Why Not Pin It?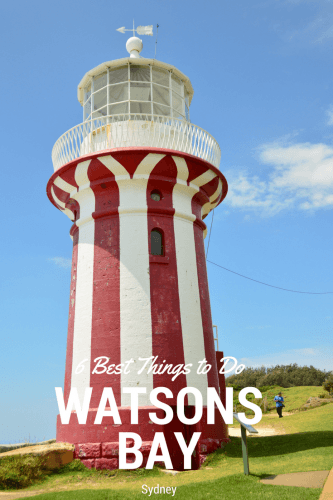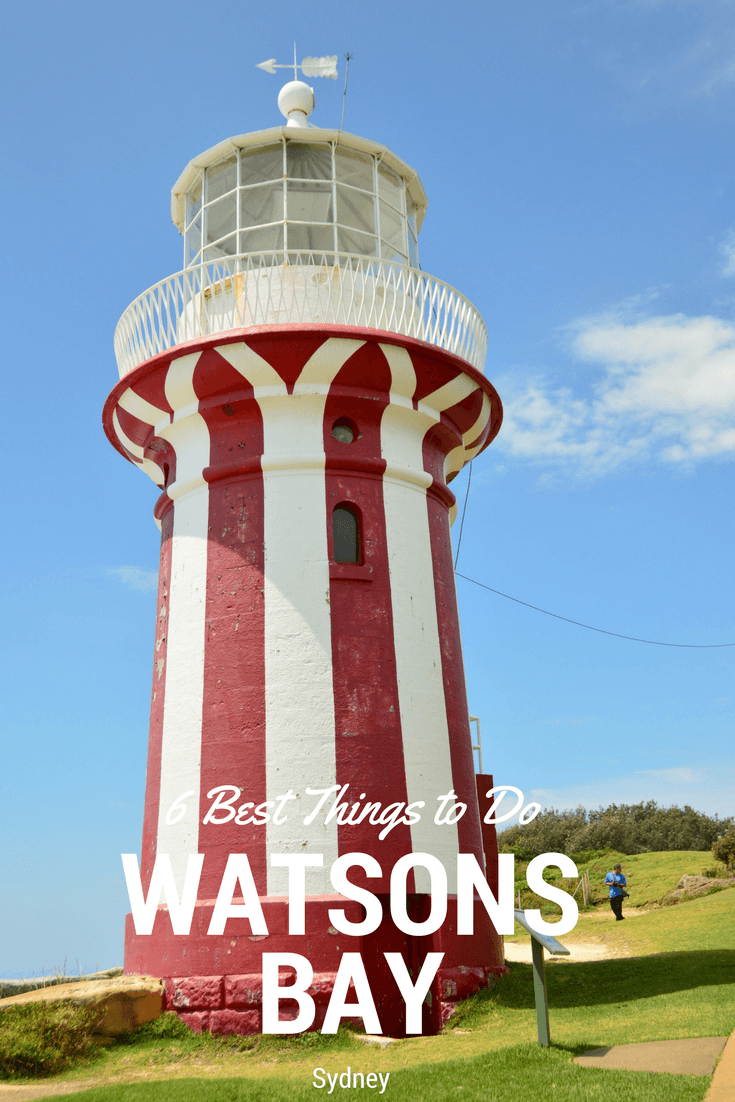 Click here for my Pinterest Board on Australia
Click here for my Pinterest Board on Sydney

You can support The Boutique Adventurer by clicking through on the links that appear on my blog posts around flights, accommodation, tours, travel insurance etc. I get a small commission if you end up buying on these sites. If that's ok with you thanks as it all helps
Summary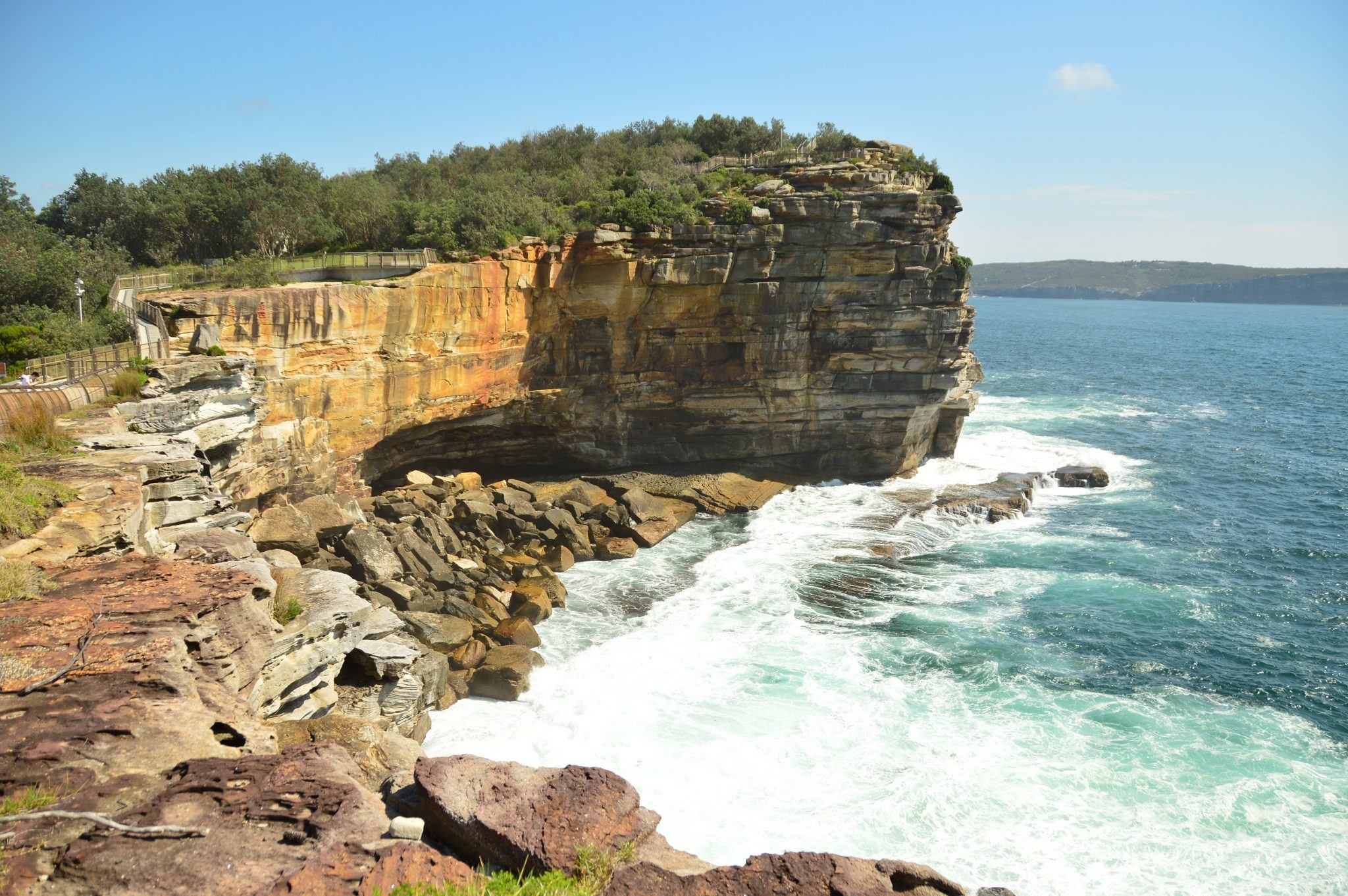 Article Name
Watsons Bay Things to do: The 6 Best
Description
Heading to Sydney? Don't miss a trip to the lovely Watsons Bay - here are Watsons Bay things to do including where to eat
Author
Publisher Name
Publisher Logo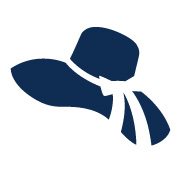 ---
Also published on Medium.