Coffee Shops Baltimore is an exploding scene. Hipsters are roasting, different types of milk are being frothed or just warmed, the coffee is served cold, warm, iced, drip, with mocha and in many variations in the cafes in Baltimore.
However, what really stood out about the coffee shops Baltimore to me was they take their coffee very very seriously. There appears to be an almost scientific approach to the perfect brew. And it is paying off with some very high-quality coffee and service and a growth in baltimore coffee roasters.
10 Fantastic Coffee Shops Baltimore
1. Ceremony Coffee Roasters – Mount Vernon
Ceremony Coffee Baltimore was my first Baltimore cafe experience and boy did I luck out staying around the corner from this popular Mount Vernon coffee shop.
This Baltimore Coffee Roaster has a lovely large open space with lots of people and their laptops enjoying the atmosphere and the coffee Baltimore style.
Ceremony Coffee Roasters began outside Baltimore in Annapolis Maryland and this lovely Mount Vernon location is relatively new. And Ceremony Baltimore is far more than just a place to grab a coffee and run.
Ceremony Coffee offers classes, you can see the brewing process, it is possible to subscribe online and there is a delicious albeit very healthy-sounding brunch menu.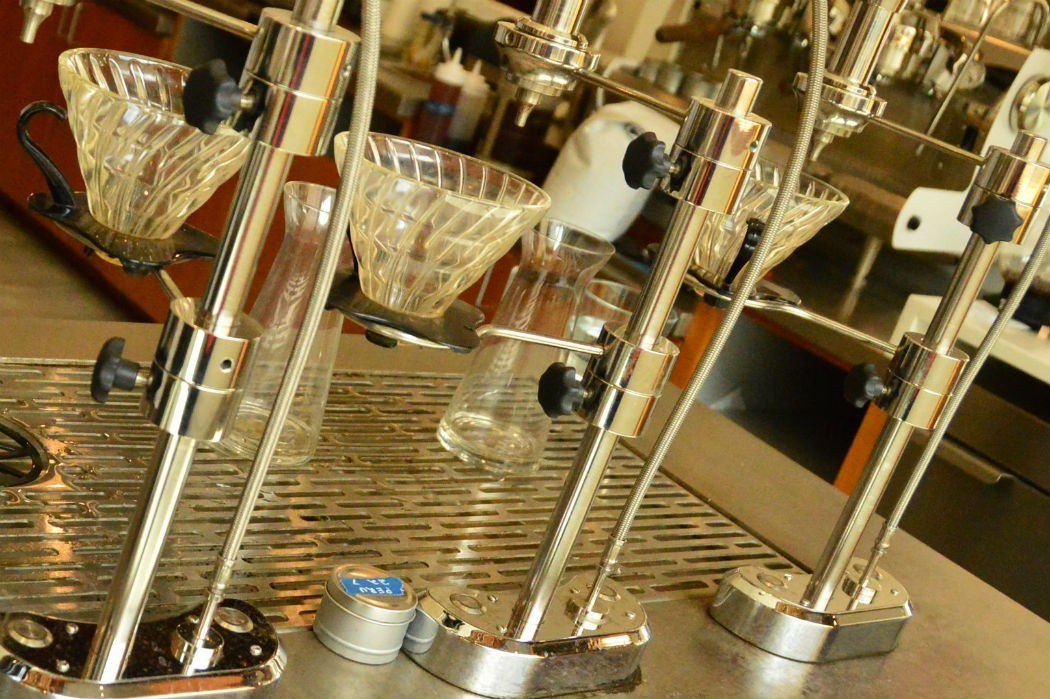 2. Artifact Coffee – near Hampden
This coffee shop in Baltimore is in a bit of an odd location. The first time you head to Artifact Coffee Baltimore it is most likely that you will feel you have lost your way but that is probably not the case. Artifact Coffee is located in a place called Union Mill that is a residence and has offices – and Artifact.
Artifact Coffee is quite a big space and wonderfully atmospheric. It may take you some time to get through the coffee menu. There are an espresso bar and a tea bar (just thought I should mention that in case you had a non-coffee weird person with you).
Then there is pour-over coffee, morning coffee, cafe latte, of course, Japanese cold brew iced coffee and more iced coffee.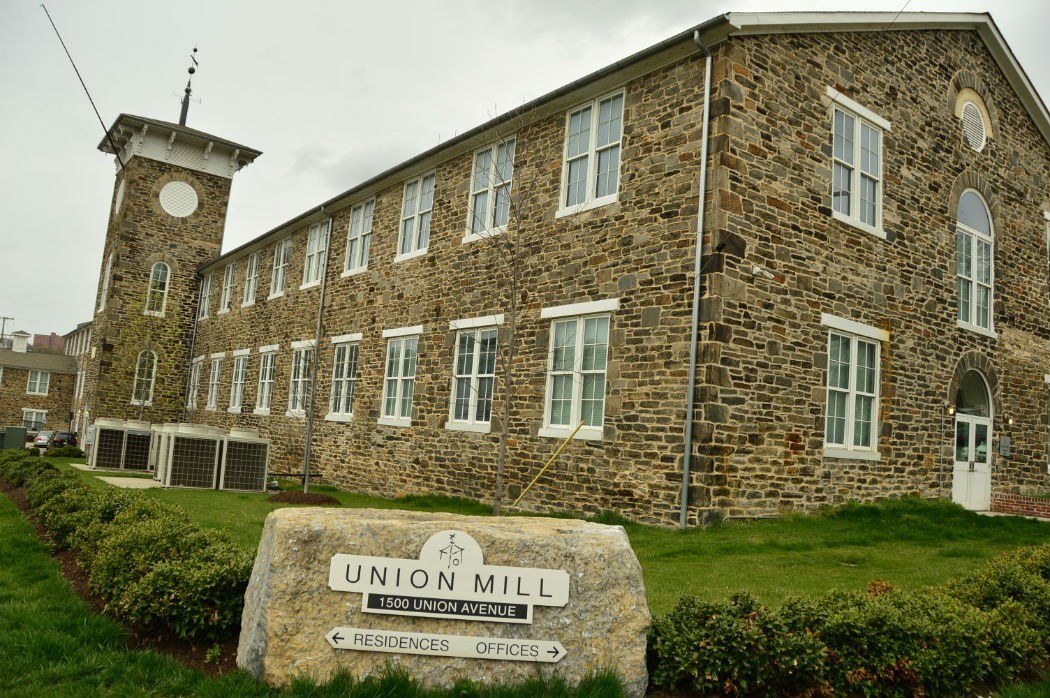 There is also a pretty great menu on offer at Artifact Coffee. The café was set up by Baltimore's first James Beard award-winning chef Spike Gjerde of Woodberry Kitchen. They host dinners and there are coffee cuppings every Tuesday at 1230pm. I don't know what that is so if you go please email me and I'll add it in.
Even if you don't make it out to Artifact Coffee this Baltimore coffee roaster has its coffee being served in quite a few hot spots around town (see the next entry) so you may get to sample it anyway. Be on the lookout as it is sure to be a good coffee Baltimore spot if they are serving Artifact.
3. Bird in Hand Cafe Bookshop – Charles Village
I knew Bird in Hand would have some of the best coffee in Baltimore when I found out it served Artifact coffee! Very appropriately for its location near John Hopkins, Bird in Hand café is also a bookstore.
Bird in Hand Baltimore not only serves great coffee but it also holds readings and is a genuinely lovely place to sit and relax with a drink and of course a book. There is also a great breakfast/snacks/lunch menu with everything from sandwiches to pizzas to salads at this cafe Baltimore.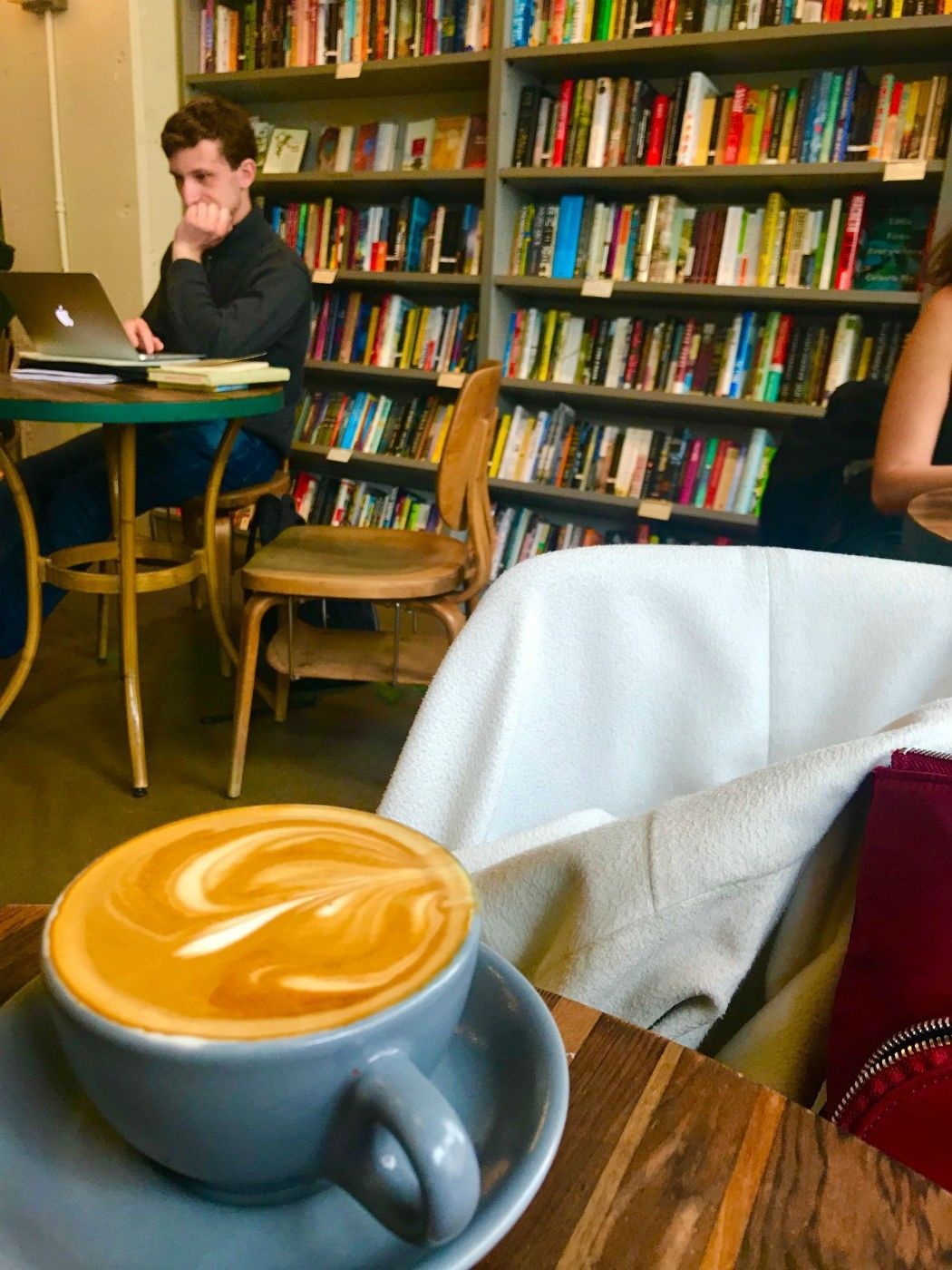 4. 3 Beans Coffee – Federal Hill
3 Bean Coffee is a very community-focused coffee shop in the lovely Federal Hill neighborhood and possibly the best coffee shop in the Baltimore inner harbor area – in my opinion.
3 Bean Coffee Baltimore host bands, workshops, again the mysterious coffee cuppings and more. 3 Bean also has an extensive coffee menu. In addition to your classic espresso range and pour over they also offer lavender and honey graham lattes.
⇒ Hungry? Check out my post on Baltimore Food Tour: How to Eat the Best of Baltimore.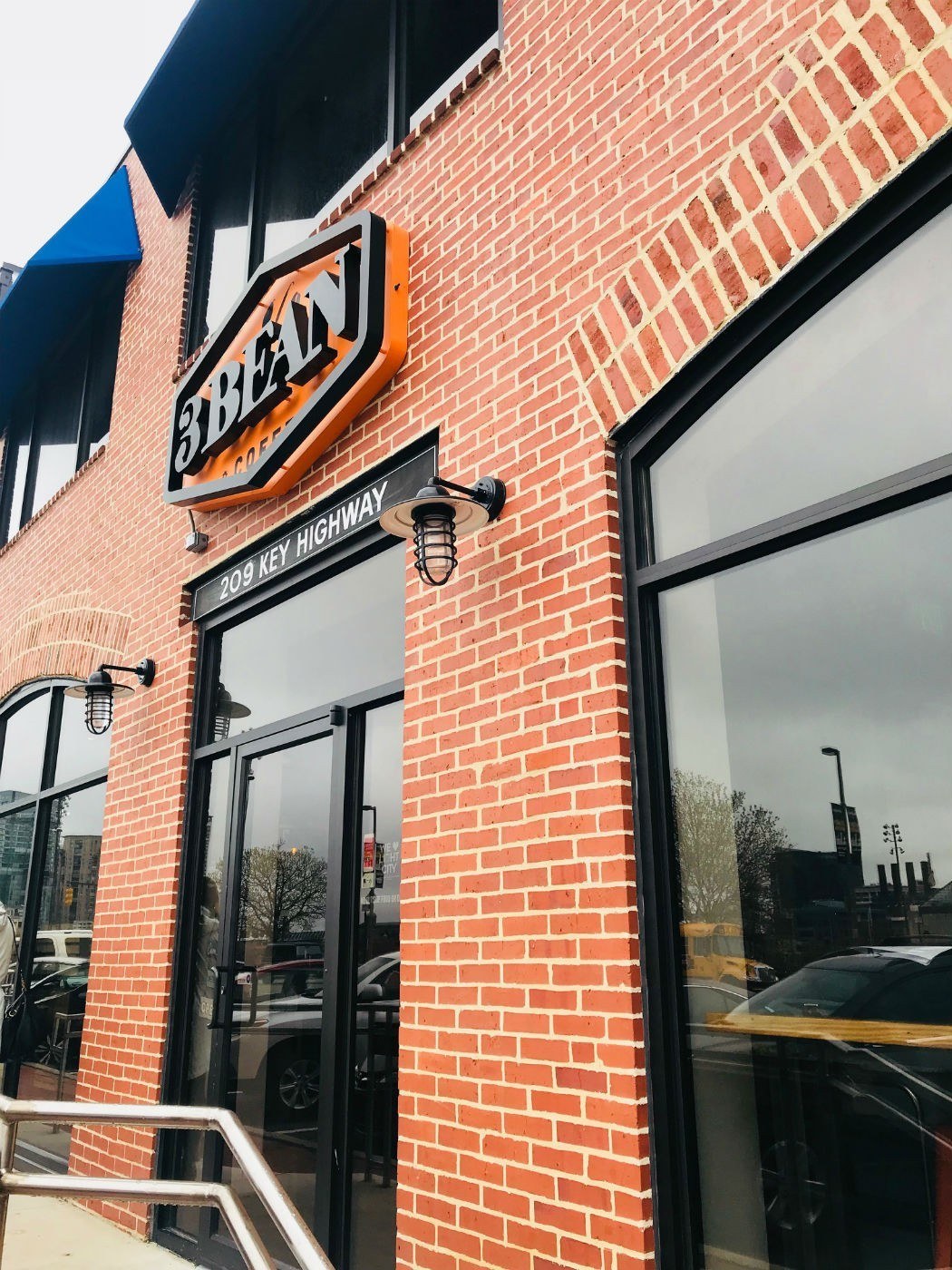 I can never bring myself to order these drinks even though I am always keen to photograph them. Just can't get past my classic Melbourne Flat white.
⇒ Check out my post on the most Photogenic Baltimore Attractions.
There are a bunch of teas at 3 Bean as well but we're not so interested in that. More fun is the 3 Bean range of pies and pastries from the wonderfully named Dangerously Delicious.
5. Dooby's Cafe – Mount Vernon
Dooby's Cafe is quite a few things. It is a Korean restaurant or Korean influenced restaurant in the evening. Dooby's Baltimore is also a fantastic place for breakfast/brunch and coffee.
I enjoyed the far west omelet which was a super filling extravaganza! It was a tough choice vs the great-sounding breakfast sandwiches on offer at Dooby's Cafe Baltimore.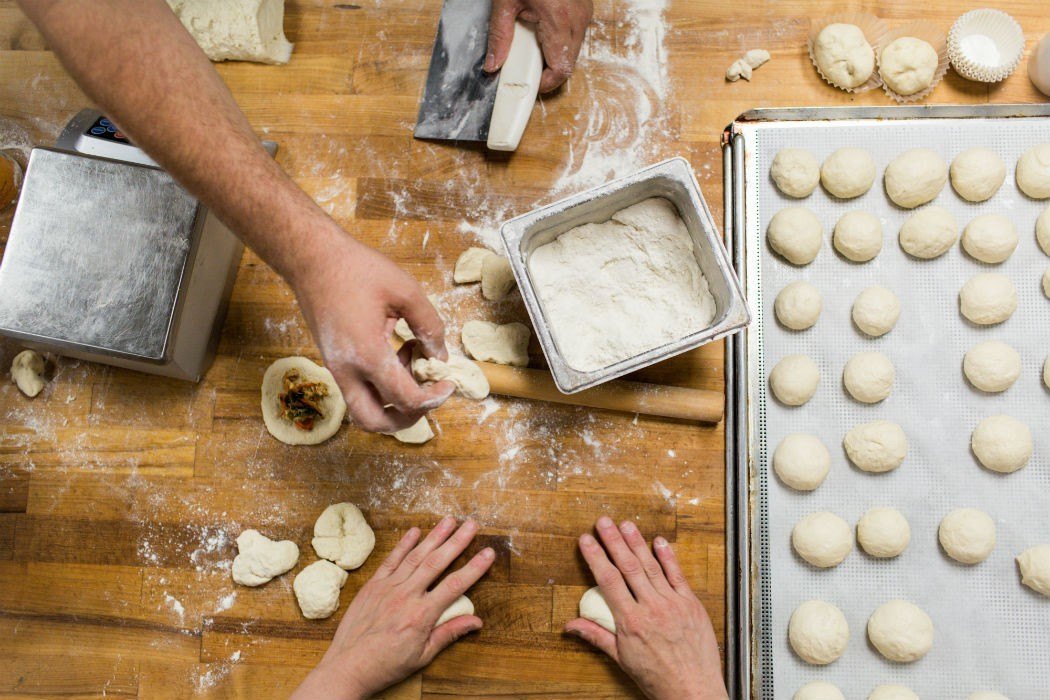 ⇒ Check out my posts on 35 Things to do in Vegas besides Gamble, 7 Best Places to Watch Sedona Sunsets, 11 Texas Sunflower Fields to Visit, 7 Sunflower Fields in Minnesota not to miss, 17 Stunning Sunsets in Florida, 21 Stunning Sunflower Fields in Ohio and 6 Spectacular Places to watch Sunsets in Seattle.
So after breakfast Dooby's apparently has some pretty great pork buns and Korean treats going on. Coffee wise there are the classic espresso options, drip, iced brew, and even a caramel miso latte. If you try it let me know what it's like!
⇒ For some great Food and Wine Tours of Baltimore click here.
6. Pitango – Fell's Point
Pitango Cafe is a lovely large airy bakery with great outdoor seating is in the heart of the Fells Point neighborhood. This coffee shop Fells Point is the perfect place for a coffee and brunch on a sunny morning.
⇒ Heading to NYC? Check out my post on 8 Fun Things to do in Lower Manhattan.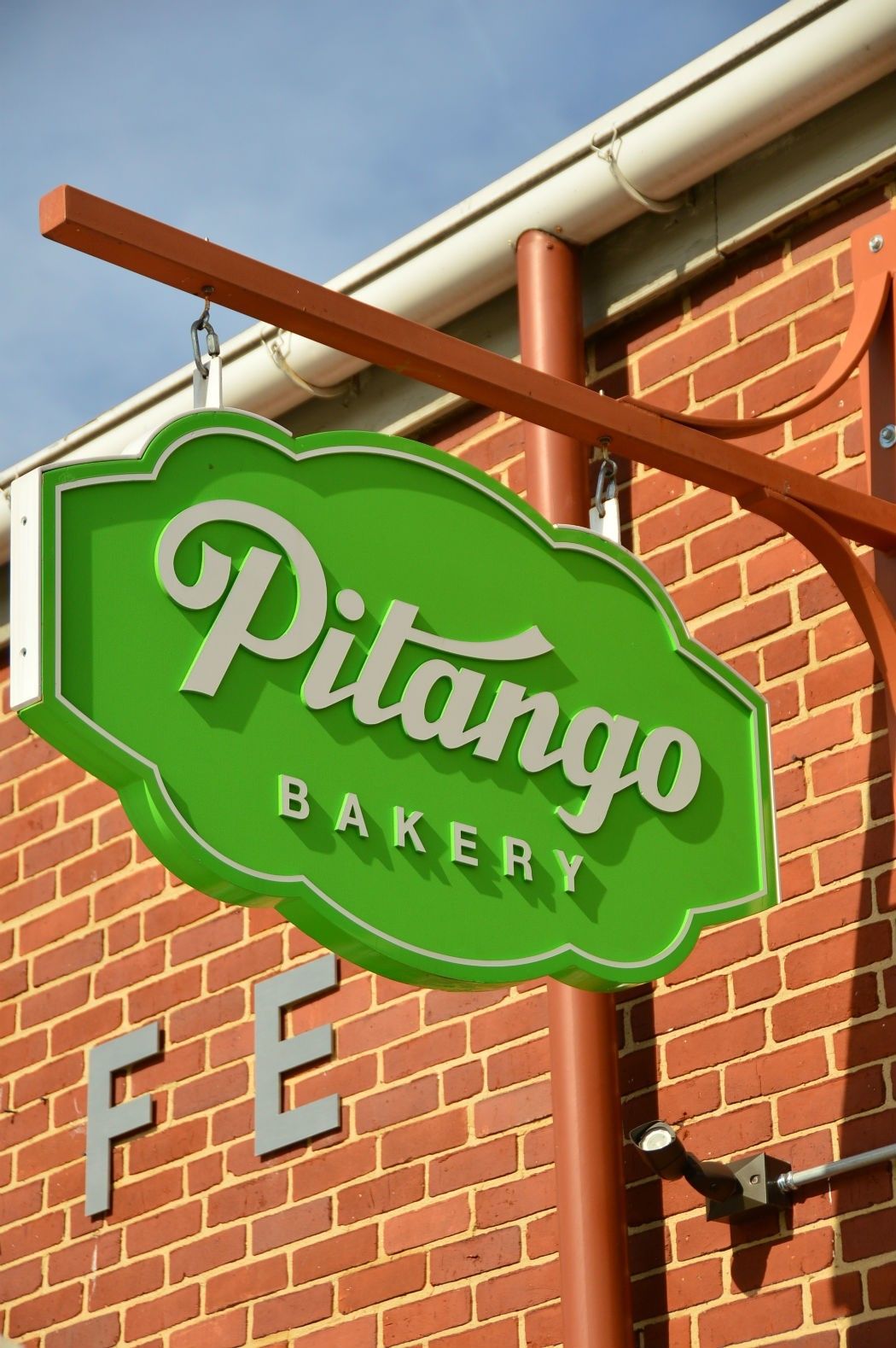 And beyond everything Pitango Bakery Baltimore has gelato making courses. And they are very famous for their gelato so this is something you absolutely must try when you come along on a sunny day and sit outside.
7. Spro Coffee – Hampden
Another Baltimore coffee roaster which is always a good sign. Spro Coffee is a full supply chain from farm sourcing single origin to the table. The classic Spro Coffee café is in Hampden but they are also at the Hampden Farmers Market as well as supplying coffee to others in the area.
Spro Coffee has been around since 2006 so these guys know what they're doing. They also run events like personalized coffee training etc etc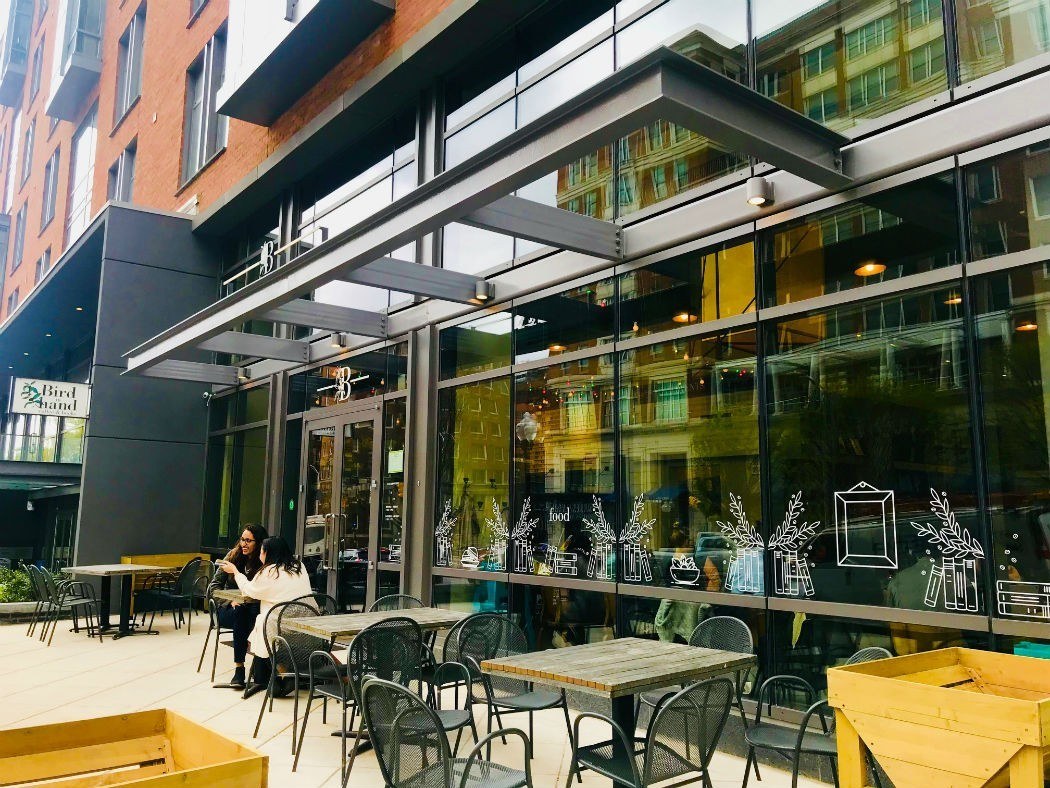 ⇒ Las Vegas is known as a great fun place to visit – but even if you're not a gambler there are so many fantastic things to do in Las Vegas besides gamble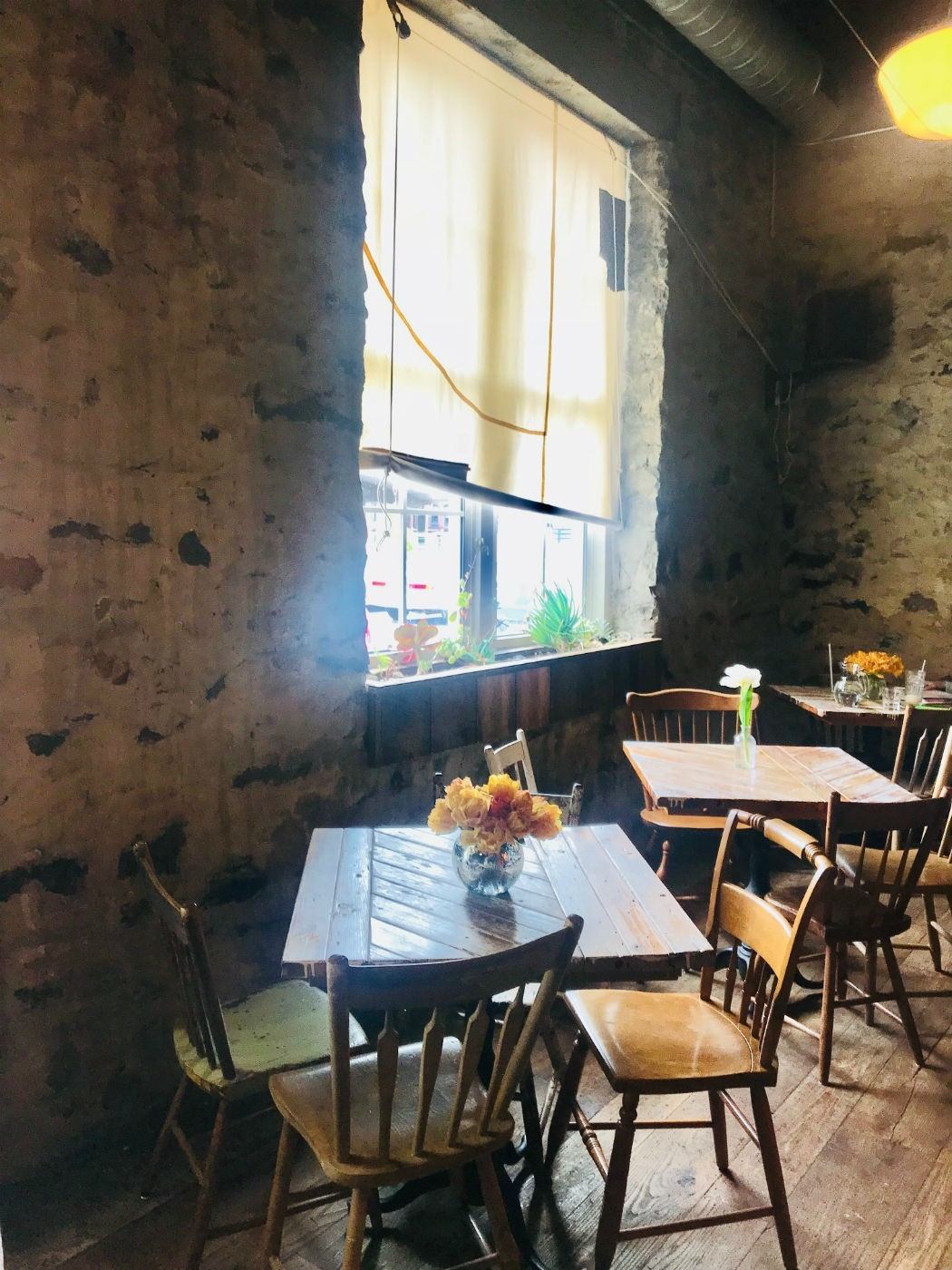 8. Daily Grind – Fell's Point
Combine a visit to the Daily Grind Fells Point with some Hollywood-esque sightseeing – the police station from well-known tv show Homicide is around the corner! The Daily Grind Baltimore roast their own beans in East Baltimore and have an extensive menu.
They also sell their beans – in-store and online. In addition to the usual suspects of espresso and drip Daily Grind have a range of fun and quirky beverages.
The red-eye is coffee with shots of espresso, the dirty chai which is chai with espresso etc. There is are also good breakfast and lunch menus and this is one of the great coffee shops Baltimore.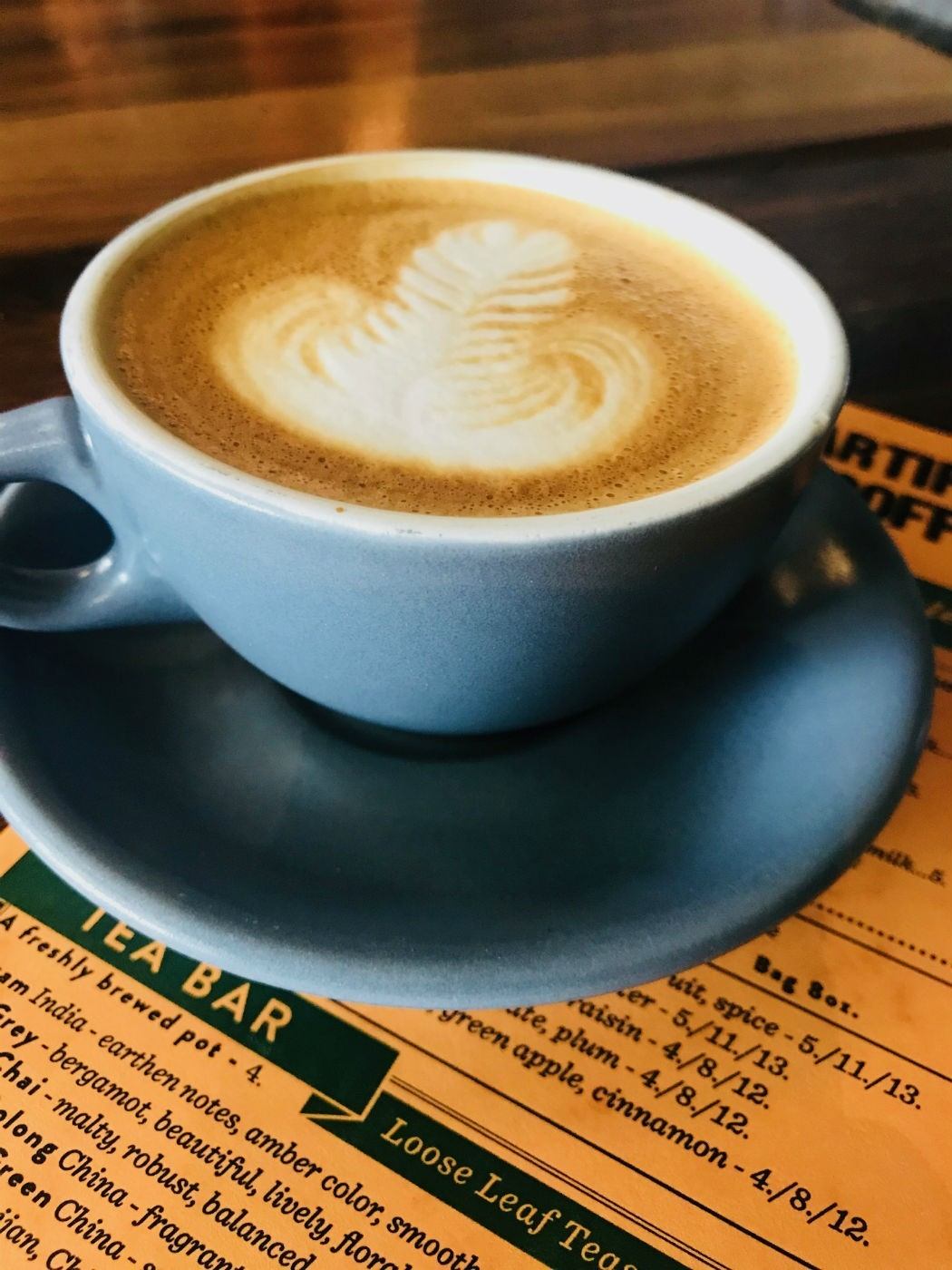 9. Café Jovial – Pigtown
Very well known for its homemade food, Café Jovial is often cited as well for its great coffee. They have a classic espresso-based coffee menu and don't do some of the more scientific brewing options.
Cafe Jovial Baltimore also serves tea and fabulous smoothies. This is a great spot for lunch and coffee. And you can't go wrong in an area called Pigtown.
⇒ philadelphia is only 2 hours by car from Baltimore. Check out my posts on the most Instagrammable places to visit in Philadelphia and the best Philadelphia Food Tours.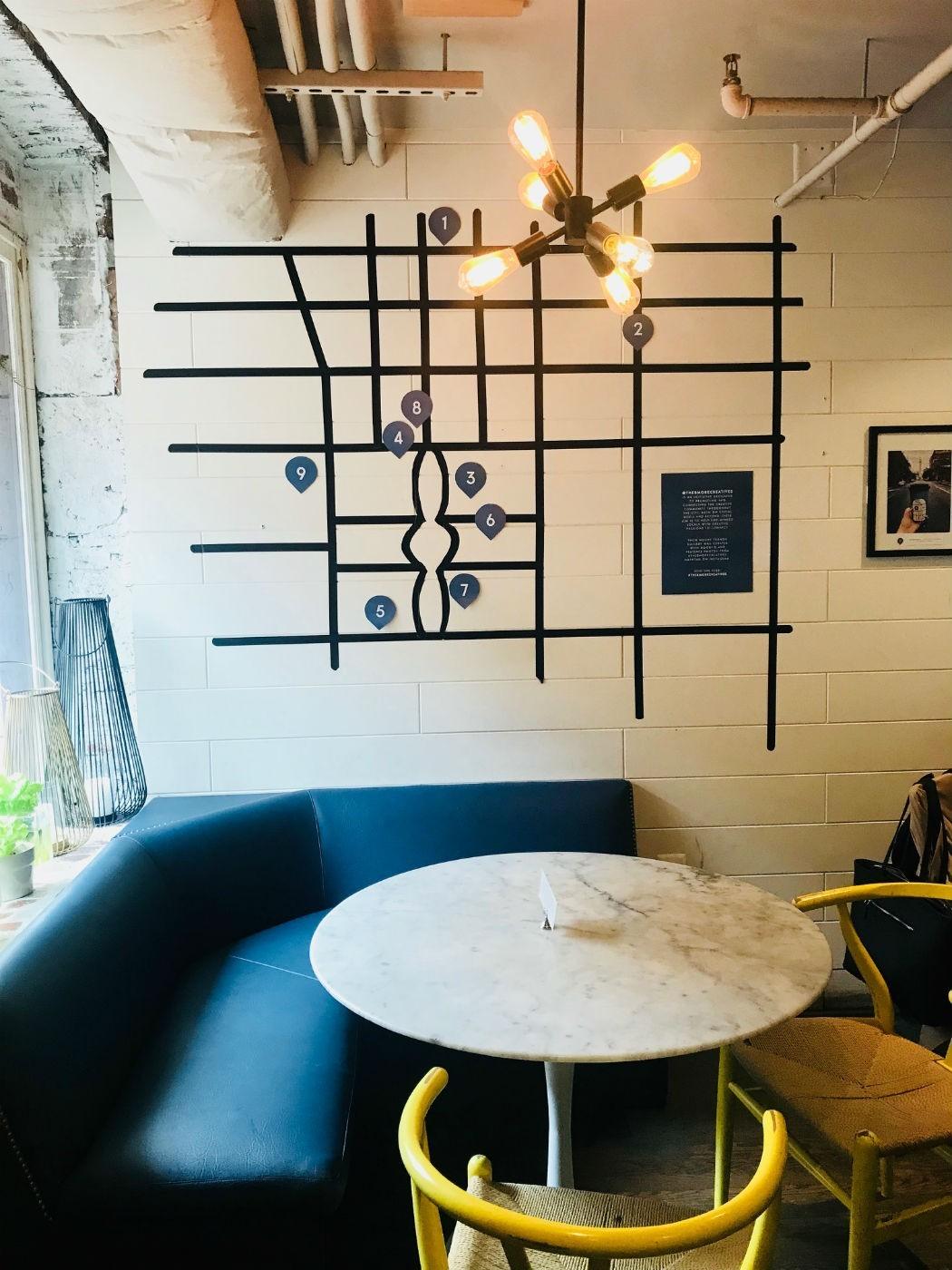 10. Ground & Griddled – R.House near Charles Village
R.House is a fantastic modern food market concept. It has about 10 odd different stalls covering different cuisines which all sound amazing. And for coffee, they have Ground & Griddled.
The ground of the title is the coffee – full espresso menu as well as drip, cold brew etc. The griddled is delicious breakfast sandwiches that are served till 2 pm.
My Vote for the Best Coffee Shop in Baltimore
My choice for the best coffee shop in Baltimore Maryland has to be Ceremony Coffee Roasters. Their coffee is outstanding and their expertise very clear.
And just to be clear – I paid for my coffee at all of the above so my vote from Ceremony Coffee is very much just my independent opinion.
Did I miss your favourite coffee shop in Baltimore? Drop me a line and let me know. 10 coffee shops in Baltimore can become 11, 12 and more very easily.
NB – quite a few articles I read in researching this post mentioned The Bun Shop. Unfortunately, this has now closed.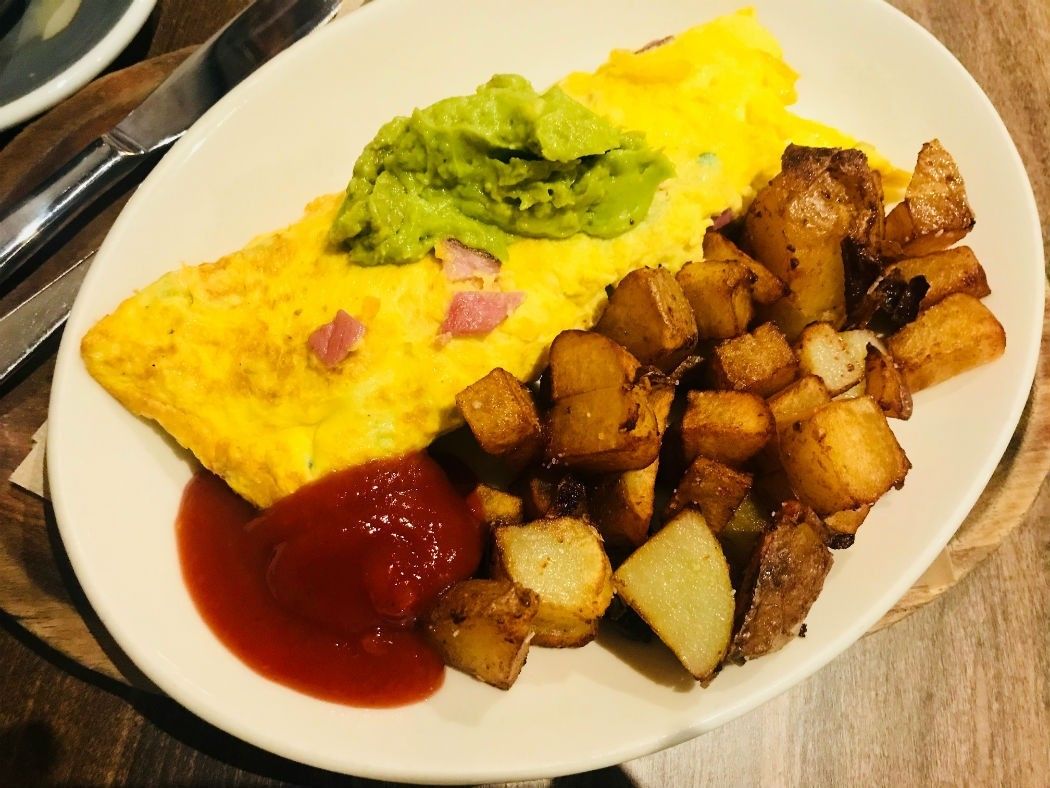 Boutique Hotels in Baltimore
I had a wonderful stay in Baltimore at the fantastic Hotel Indigo. The hotel has a fantastic location in the Mount Vernon area – it was very easy to get everywhere. The rooms are beautifully decorated and the hotel itself offers multiple Instagram opportunities.
⇒ Read my review of Hotel Indigo Baltimore
⇒ Hotel Indigo Baltimore > Read More Reviews on Trip Advisor ⇒ Book Your Stay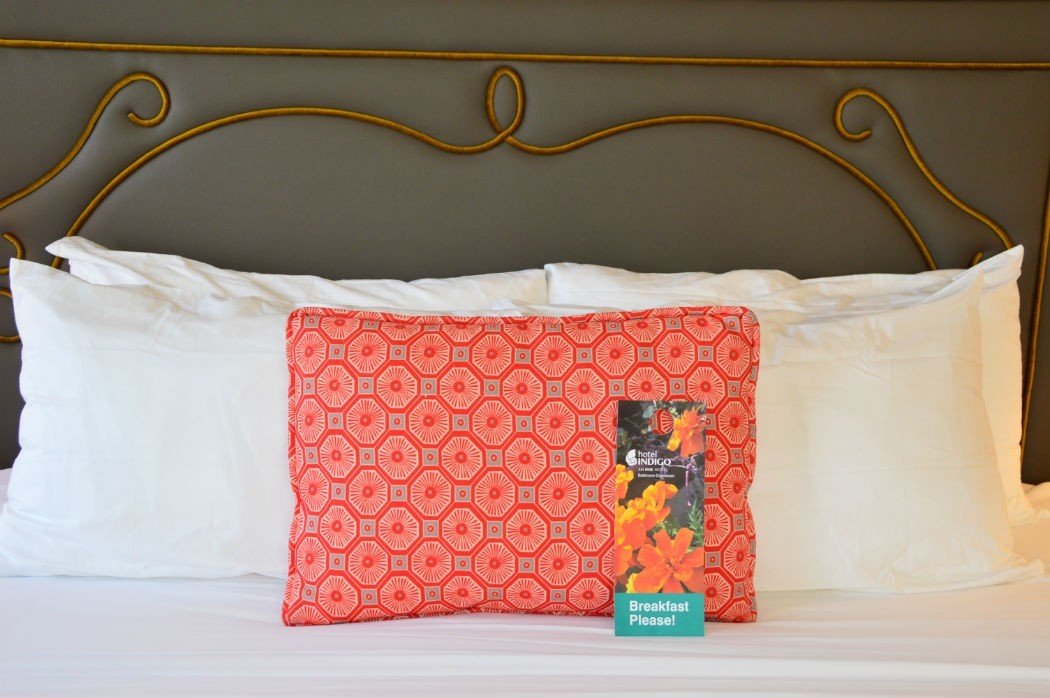 Other Boutique Hotel options in Baltimore include the Admiral Fell Inn and Inn at Henderson's Wharf in Fell's Point. For something different checkout Gramercy Mansion, a 1902 English Tudor house on 45 acres just outside Baltimore.
⇒ Admiral Fell Inn > Read Reviews on Trip Advisor ⇒ Book Your Stay
⇒ Inn at Henderson's Wharf > Read Reviews on Trip Advisor ⇒ Book Your Stay
⇒ Gramercy Mansion > Read Reviews on Trip Advisor ⇒ Book Your Stay
Plan Your Coffee Cups across Baltimore
Getting to Baltimore and Getting Around
The main airport for Baltimore is BWI which is an international airport. However, there are other options. Penn Station has easy connections to new york City, Washington DC and many others.
It is also possible to use the main international airport in Washington DC as an entry and exit point but remember it is about 40 miles away so you will need to adjust for time.
⇒ If you're planning a trip to the US and thinking about flying premium economy – which is a great idea – check out my reviews and comparisons of American Airlines Premium Economy 777 , Virgin Atlantic Premium Economy Review and British Airways World Traveller Plus Review.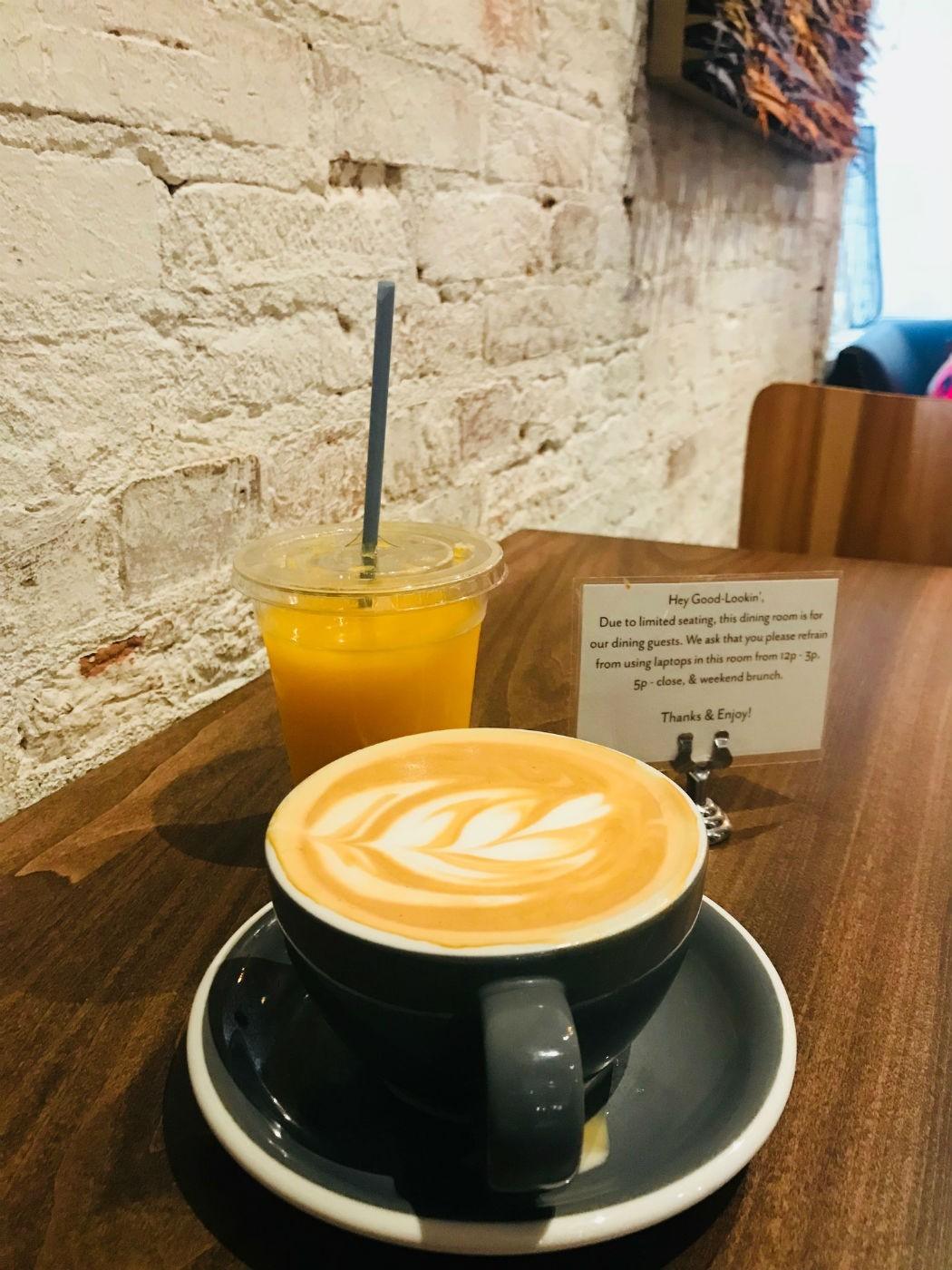 Baltimore is quite walkable around the harbour area. Walking from the American Visionary Museum to the National Aquarium, for example, takes only about 15 minutes. However, once you are away from the harbour I used Ubers to get around.
⇒ Interested in heading to California? Check out my posts on Unique Restaurants in San Francisco, Things to do in Calistoga review of the great Solage Spa, visiting Yosemite in One Day, 10 Stunning Sunsets in California and in Yosemite in October and my guide to a Livermore Wine Tasting.
Who Paid for What with this Post
Visit Baltimore was kind enough to cover the costs of my hotel, most meals and activities during my visit. I paid for my airfare. But as always my opinions are my own. This post contains affiliate links. What that means is that if you click through on them and make a purchase I will generally receive a small commission. I just wanted to make sure that you knew!
READ NEXT: THE MOST INSTAGRAMMABLE BALTIMORE ATTRACTIONS
Like this post? Why Not Pin It?