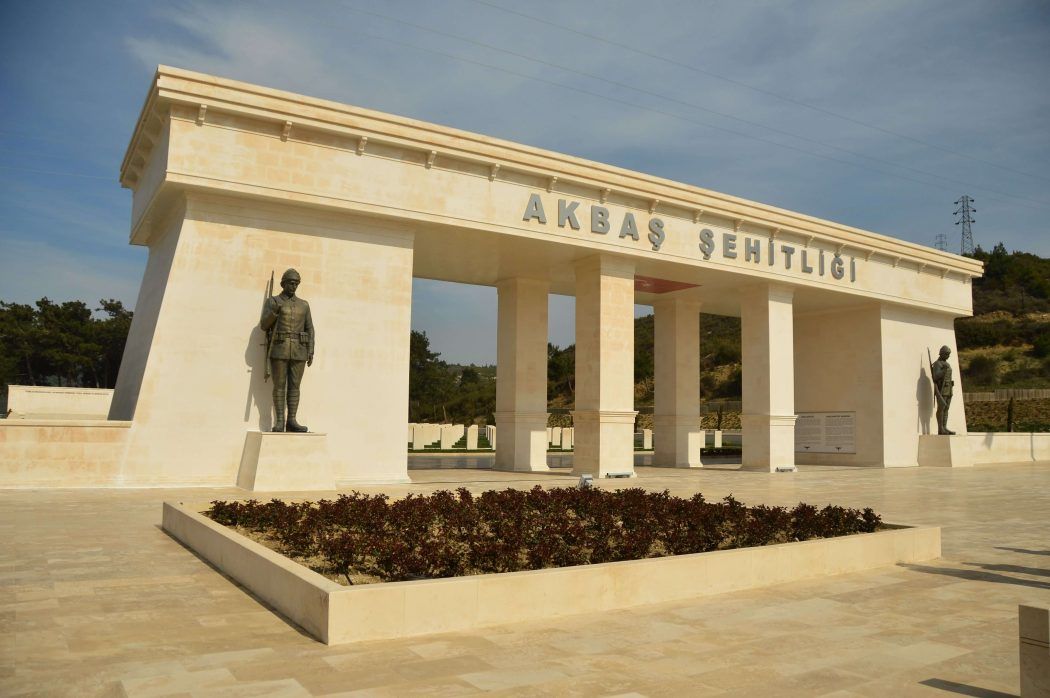 Gallipoli Tours from Istanbul – Getting there and Getting Around
It isn't easy to get to Gallipoli! Particularly if you are only interested in going for one day. One option is to fly to
Alexandroupolis
in
Greece
. It is then 2 1/2 hours by car to the Gallipoli Peninsula. However, there are no direct flights to Alexandroupolis Greece from London and there aren't loads of good options. The nearest airport to Gallipoli is
Canakkale
. There are no direct flights from London and even with just one stop the shortest total journey is about 10 hours. Also, there are flights from Istanbul and Ankara to Canakkale (you'll have to change airports in Istanbul) but they seem to always be terrible flight times like 23:55 departures. After quite a bit of research, I decided that the best option was to
fly to Istanbu
l. Also,
Istanbul
is a fantastic city with loads of interesting things to do – and I was planning on heading on to
Cappadocia
afterwards and it is quite easy to get from Istanbul to Kayseri, the main airport in Cappadocia.
British Airways
and
Air France
both fly from London to Istanbul. Next up was figuring out how to get to the Gallipoli Peninsula from Istanbul. Public buses are an option but the average journey time is 8 hours. Driving was by far the best option but again it is a 4-hour drive each way. Personally, I wouldn't be keen to drive in Istanbul and driving for 8 hours in one day didn't appeal to me at all. So a Gallipoli tour from Istanbul was definitely the best option!
Choosing your Gallipoli Tour from Istanbul
There are several options when it comes to taking a Gallipoli tour from Istanbul:
⇒ A classic one day visit to the Gallipoli Peninsula and the key sites such as Lone Pine and ANZAC cove
⇒ Combining the Gallipoli Peninsula and ANZAC battlefields with nearby Troy in one day trip
⇒ Taking a 2-day trip covering both Gallipoli and Troy
⇒ 3-day trip which covers Gallipoli, Troy and Ephesus
Within all of those options, there will then be choices around whether or not your trip includes meals, a pick-up and drop off at your hotel etc. Also, for the one-day trips from Istanbul the tours do vary in time. The shortest option is about 14 hours but several run for 20 hours so do make sure you check the duration of the tour. Most tours will pick up and drop off at your hotel. Of course, the more people on the tour the longer the pick-up and drop-offs will take – one to remember!
What to Expect on a Day Trip to Gallipoli from Istanbul
When I arrived at my hotel the day before my day trip to Gallipoli the tour company had already called and confirmed my 6 am pick up time – ugh! If your tour company hasn't confirmed the day before via email or phone or your hotel I would contact them and double-checkI . You don't want to get up that early if you don't have to!!! I was also able to ask my hotel if I could have a coffee before the pick-up and some fruit. If you have chosen a tour option without breakfast I would suggest asking your hotel to put together breakfast for you as there may not be anywhere to stop with takeaway food that you want to eat.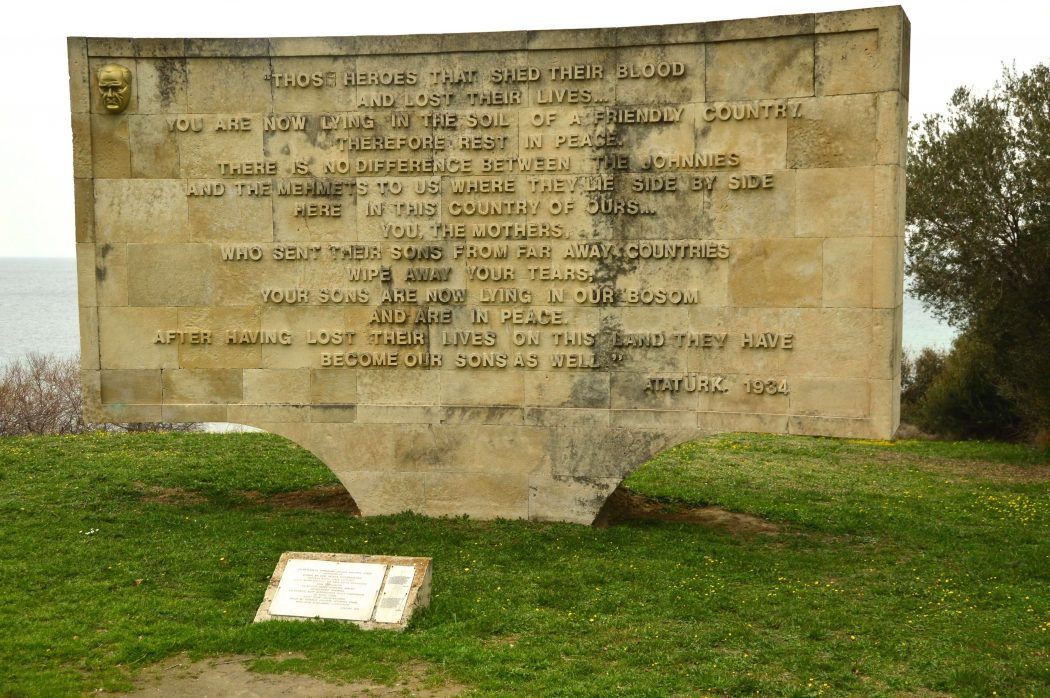 Expect your bus to be quite high quality. When I went we had a smaller minibus on the way to Gallipoli but a much larger bus on the way back. I assume some of the tour companies work together and share passenger numbers. If possible I would check what kind of bus will be used. If the description says luxury bus and the tour costs a bit extra I would take this option. You will be spending a lot of time on the bus!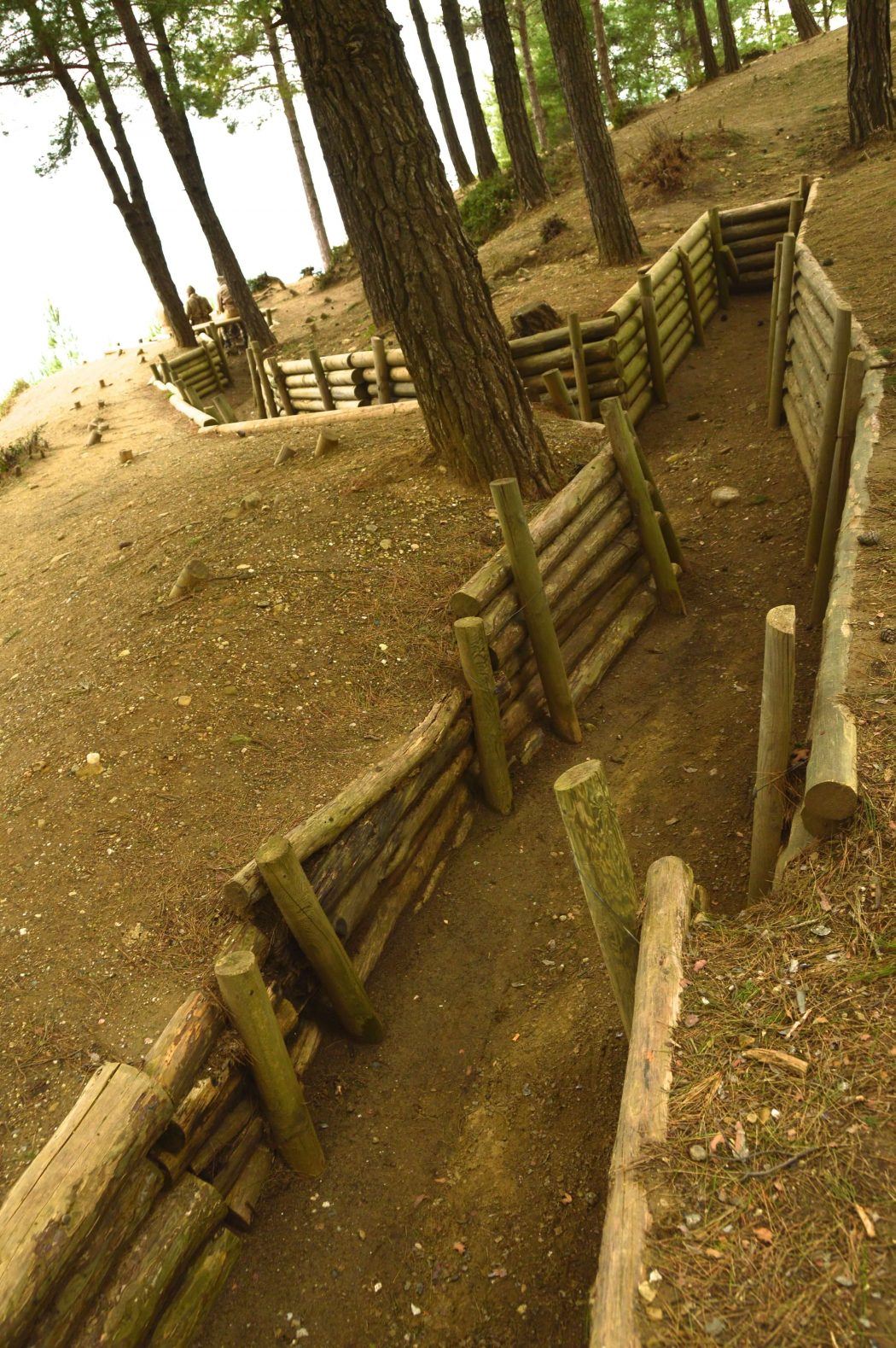 My tour included breakfast. We made the stop just under 2 hours into the trip. The breakfast and restaurant which it was in were basic but absolutely fine. And importantly there was a clean bathroom. For most tours, the first stop will be the town of Eceabat and lunch. It is a small town. Nice enough but nothing special. Lunch is normally some type of hot meal/meze etc. Again, the food won't be amazing but it will be absolutely fine. Eceabat is a great place to grab some snacks. Remember, by the time you return to Istanbul it will be quite late and not many tours include dinner.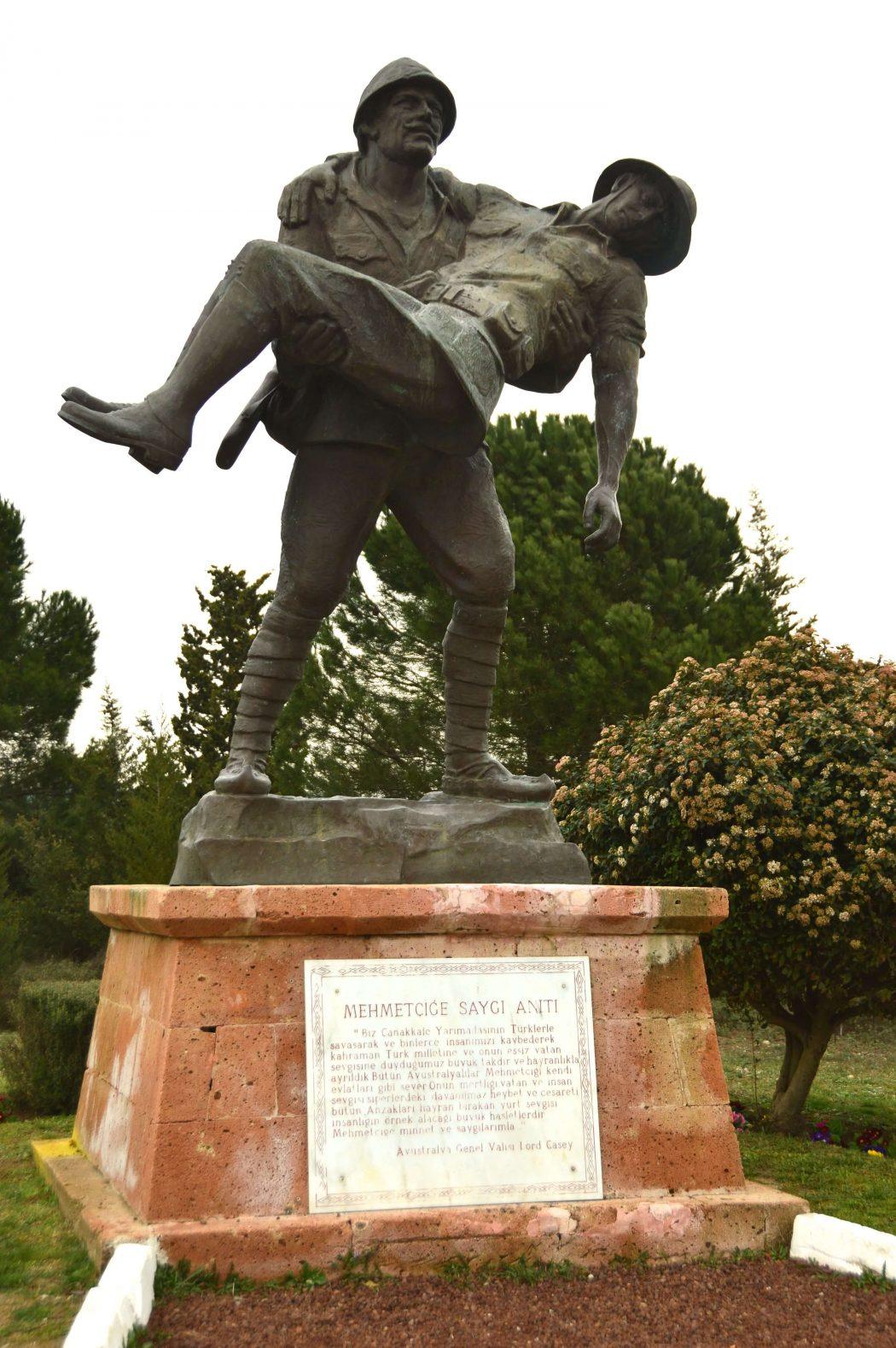 As an Australian, the highlights of my Gallipoli tours were
ANZAC Cove
and
Lone Pine
, the Australian war memorial. It was very moving to see the graves of all these young boys who were most likely naively expecting the adventure of their lives. Seeing the beach and seeing the landscape brings home how difficult a task was faced. It was a very moving trip and something I think every Australian should do. My tour also visited New Zealand memorial, several memorials featuring moving words and the ANZAC commemorative site (this is where the dawn memorial service is held on Anzac day). Most of the day is spent driving around the Gallipoli Peninsula and getting out at key sights. My tour had an outstanding tour guide who really brought the stories of Gallipoli to life. Also, we were given a generous amount of time at each stop.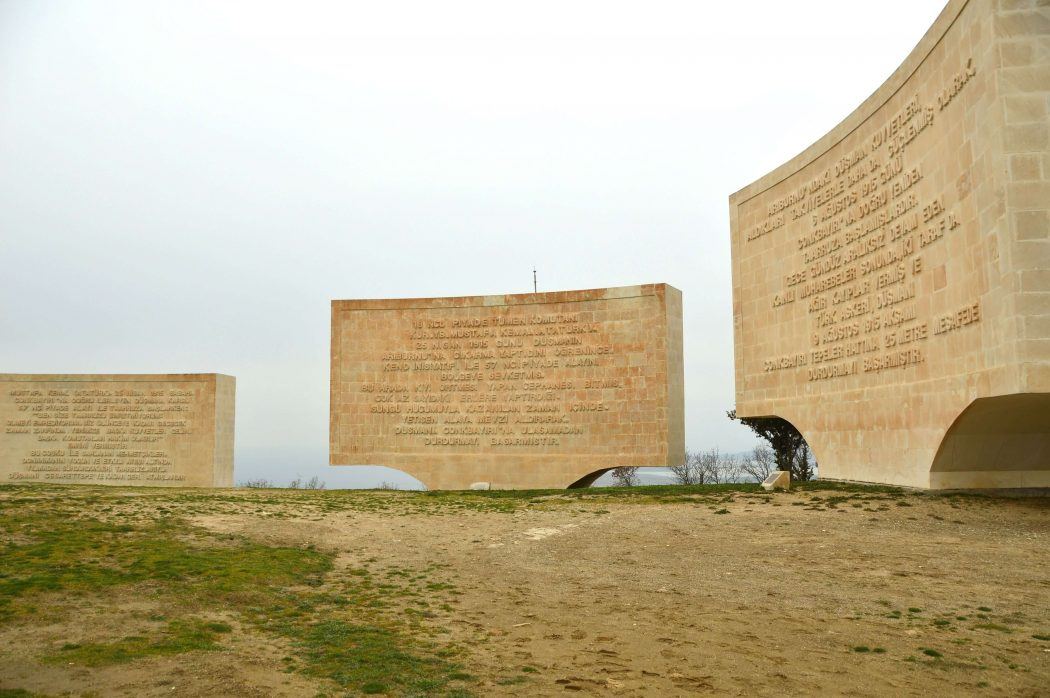 Finally, we hopped on a much bigger bus for the trip back to Istanbul – which took considerably longer than the trip out as the traffic was bad. I got back to my hotel at about 1030pm. A 1 day Gallipoli tour from Istanbul is a long day but a great day and so worth doing. The tour company was fantastic and I think it was also excellent value for money.
⇒ Book your Gallipoli full-day tour from Istanbul
Where to stay in Istanbul – Boutique Hotels
Empress Zoe
is a lovely little boutique hotel in the heart of the historic district of Sultanahmet in Istanbul. There are several reasons to stay here. First is a fabulous location. When it comes to what to do in Istanbul they are all an easy walk from Hotel Empress Zoe – the Blue Mosque, Aya Sofya and the Grand Bazaar. Second is it is a lovely stylish boutique hotel at a very reasonable price. The third is incredibly lovely staff. And the fourth is the breakfast! Yum! Fabulous fresh treats and make sure you're there when the warm savoury pastries come out! Finally, it is also fantastic value with rooms starting at just 60 pounds!
⇒ Read more reviews on TripAdvisor ⇒ Book Now
Another lovely boutique option in Sultanahmet is
Hotel Ibrahim Pasha
. This small hotel has only 24 rooms and features a great balcony with a view of the Blue Mosque. Prices from 100 pounds a night.
⇒ Read more reviews on TripAdvisor ⇒ Book Now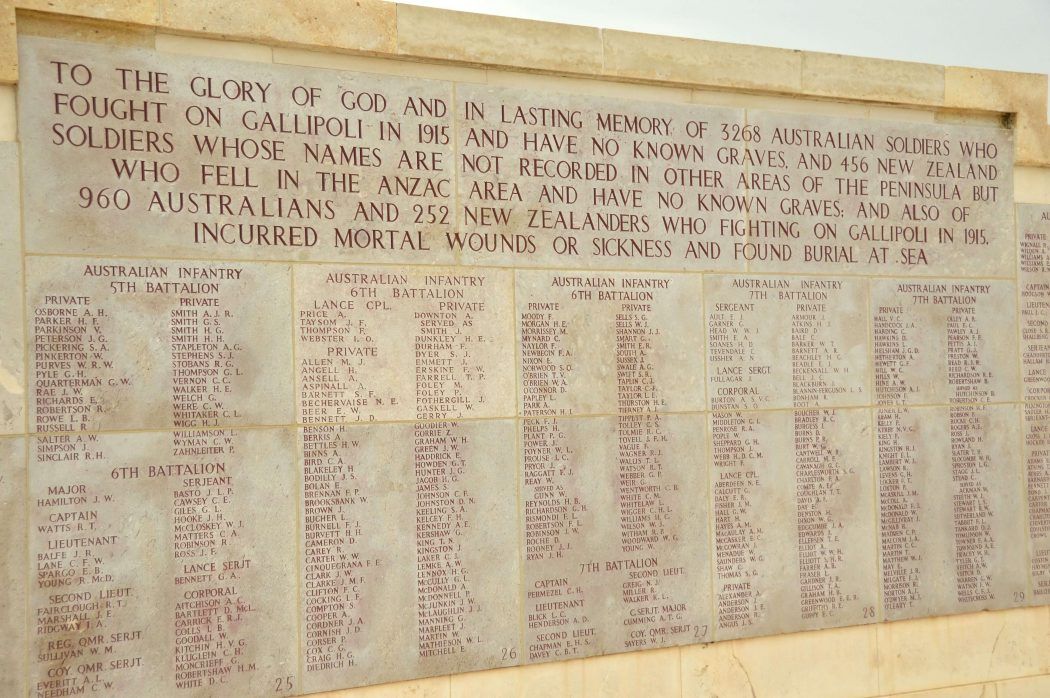 The Weather on the Gallipoli Peninsula
Summer in Istanbul is hot and generally quite muggy. As the Gallipoli Peninsula is a peninsula the climate is not as muggy as Istanbul in the summer and you may get some sea breezes. Surprisingly
winter
can get very cold and the temperature often drops to low single degrees. It is often even colder on the Gallipoli Peninsula with the wind. Grab a forecast for your visit
here.
⇒ If you're planning a trip to Turkey try this terrific 2 Week Turkey Itinerary.
Currency
The currency of Turkey is the Turkish Lira. Most large places take credit cards but you will need cash for taxis, public transport, street vendors, bottles of water etc. And you may be able to negotiate a discount if you are able to pay in cash at places like the Grand Bazaar. There are many ATMs around Istanbul so it isn't hard to get cash.
When to go on a Gallipoli Day Trip from Istanbul
Spring (April to May) and Autumn (September to mid-November) are generally the nicest times to visit this part of Turkey. The temperature is still warm but not too hot and the skies tend to be clear.
What to pack for Gallipoli day tours from Istanbul
Istanbul and the Gallipoli area is quite relaxed when it comes to dress and more accepting of tourists wearing fewer clothes than many of its neighbors. If you're taking a day trip to Gallipoli from Istanbul dress comfortably as you will be spending quite a few hours sitting in a bus! Once you've arrived there will be quite a bit of walking so bring some sensible shoes, a day pack and some water. I would also definitely bring some type of
power bank
so you can charge your devices for that long bus journey! Some of the buses have USB ports but I wouldn't risk my bus having one or it working! Definitely bring a kindle or your favourite book.
Travelling Solo in Turkey
I visited Istanbul and Gallipoli on my own and felt very safe. However, as always, when I travel on my own I avoid being out late at night and generally take a taxi home from dinner or eat near my hotel. If you are
travelling solo
it is a good idea to dress a bit more conservatively to avoid any discomfort. If you would prefer to travel as part of an organised trip in Turkey there are loads of options:
⇒ TourRadar offers a number of different tours that can work for solo travellers
⇒ Solos Holidays has a 3-night city break in Istanbul designed for solo travellers
⇒ Just You has a range of trips to Turkey for solo travellers
⇒ If you're planning to travel solo on you may like to read my posts on How to have a great time travelling single when you're over 40, 30 Fantastic solo travel Groups and 30 Fabulous Solo Spa Breaks.
Who Paid for What in this Post
I covered all of the costs associated with my trip to Gallipoli myself. However, this post does contain affiliate links. That means if you click through on them and end up making a purchase I will receive a small commission. I just wanted to make sure that you were aware of this!
READ NEXT: 7 DAY TURKEY ITINERARY
Like this Post? Why Not Pin It!