5. The Love Valley Walk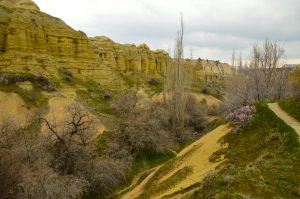 I combined this walk with the Rose Valley (see below) for one big day trip. Again I used Middle Earth and only booked them after the Ihlara Valley day. This was a relatively easy trek – not particularly steep although it was twisty terrain. The highlight of this walk is the rather phallic section at the end as you will see graphically in the photos! I would do this one with a guide as I think it could get confusing.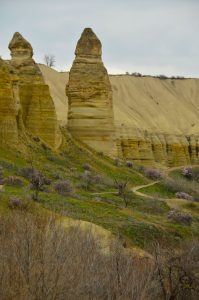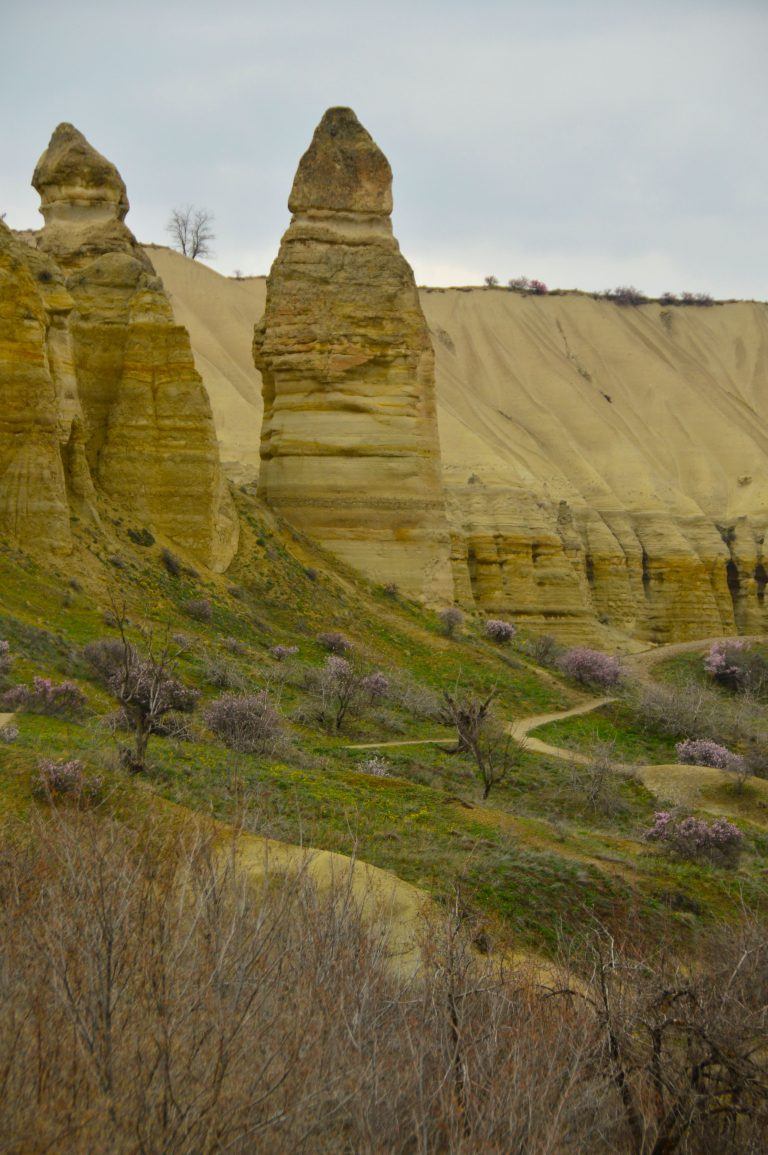 6. The Rose Valley Walk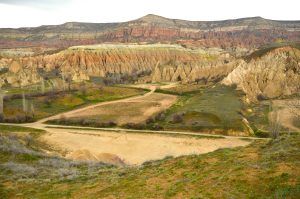 This was the afternoon of the Love Valley Walk and was definitely the most strenuous of all the walks I did in Cappadocia. There was A LOT of up hill. Up and then down. And then up again. And a bit around. But the scenery was drop dead stunning. All that hill climbing up and down made for some amazing views – particularly as the sun dropped. There was also a very cute café where we stopped off for some well earned pomegranate juice and potato chips! I would never have been able to figure out where to go on this walk on my own so I was very glad that I had a good guide.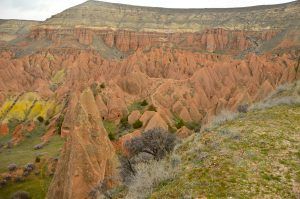 7. Hot Air Ballooning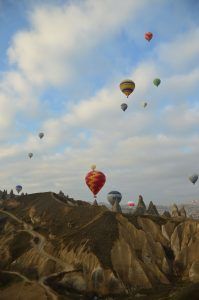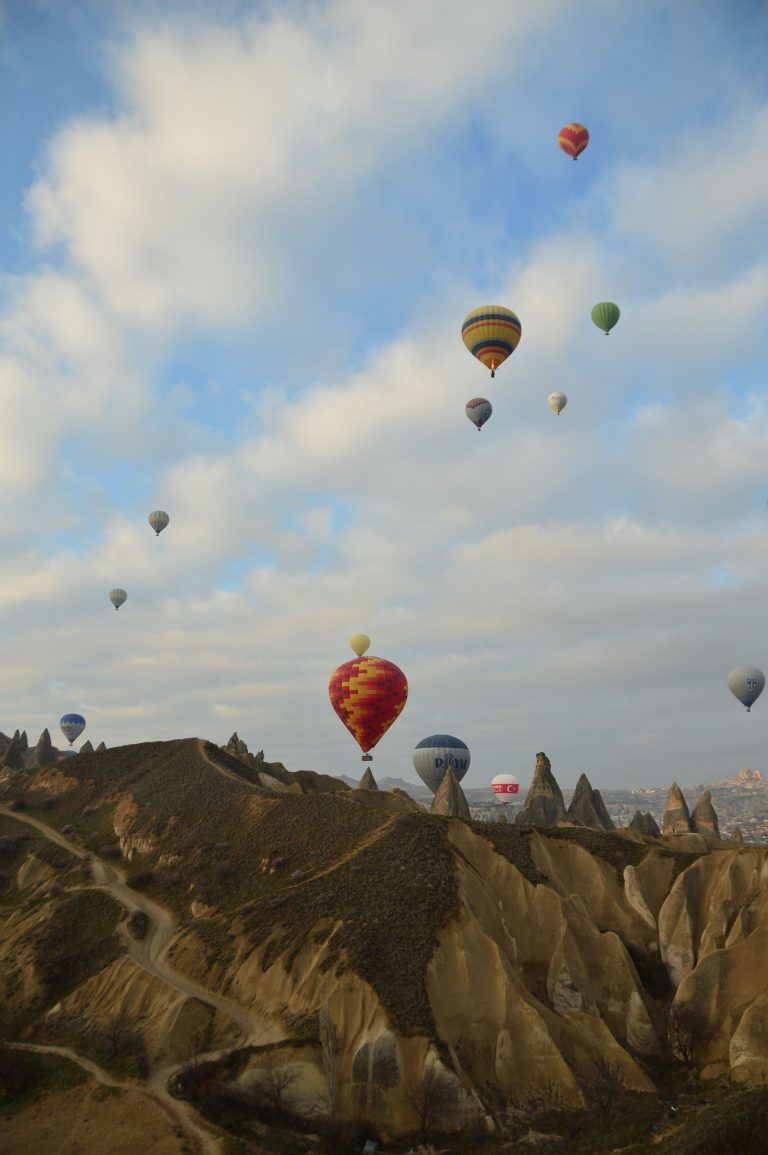 This is one of the best things I've ever done. Ever. In all my 70+ countries travelling. So I had a false start morning where I got up at 4am, got in the car to go to the field and then got sent back due to weather. Tried again the next morning and thank goodness the weather was good as I was leaving that day. It also meant it was a particularly good day for photos as the last two mornings had been cancelled so I think every balloon in Cappadocia was up in the air!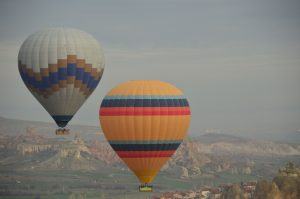 I asked the hotel to recommend somewhere and they recommended Royal Balloon. They picked me up at the hotel and then I was driven to a big open area with a rather large restaurant that served a decent buffet breakfast. After food and coffee we were divided into groups and headed out to our balloons. Each balloon has a pilot. Ours was incredibly experienced and I felt very safe. He was also very interactive with the group and chatty whilst being calming.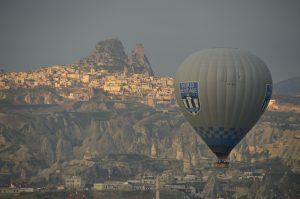 I was blown away by the view and I think I took about 300 photos in the hour I was up there. It was absolutely stunning. The juxtaposition of the many colourful balloons against the fairy chimneys and surreal landscape of Cappadocia was extraordinary. I loved every minute of it! It was challenging but of course fun to try and get the best composition. You're not moving fast but you are moving – as is every other balloon up there!
The hour went by far too quickly and we safely and quickly landed. There was then champagne and chocolate covered strawberries and a certificate. Then a car back to the hotel and back for a nap! But such an amazingly wonderful morning and worth every penny.
8. Have a Hamam
I do love a Hamam! Sure the cleaning is usually a bit on the rough side and I've had some interesting experiences when I've been using fake tan (well I have large Moroccan women laugh out loud at the fake tan coming off my skin! Good icebreaker) but you feel SO clean after having one.
So I'd googled and checked trip advisor and came up with Elis Spa in the town of Goreme. I got the hotel to book that morning but that didn't seem to exactly be necessary – could be because it was March and fairly quiet.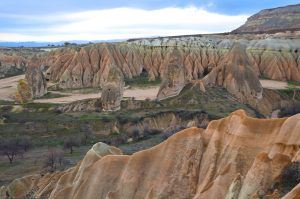 Shoes off on entry and then into the women's section. Into the Hamam to lie on the mobile and sweat for a bit. Then a very thorough scrubbing and massage where I did feel a bit thrown around but not necessarily in a bad way! Then a relax with a dip and some tea. All very good value as well.
This was a great thing to do after doing all the walks I've described above. It wasn't my usual standard of boutique to be completely honest but that wasn't really an option in Cappadocia. So although this was a spa type treatment I would rank it more as an adventure rather than being boutique!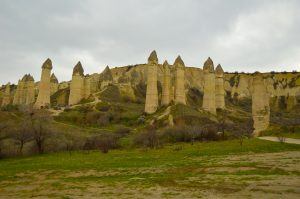 Make sure you check out Part One of the 8 Best Things to Do in Cappadocia Here
Interested in Turkey? Have a look at some of my other posts on Turkey:
The 4 Best things to do in 24 hours in Istanbul 
---
Also published on Medium.