Pablo Escobar remains a highly controversial figure in Medellin nearly 25 years after his death. The popularity of the brilliant Netflix show Narcos has only heightened this controversy. By the way, do make sure you watch Narcos before you head to Medellin – it will greatly add to your experience and it is such a good show! When it comes to What to do in Medellin a Pablo Escobar Tour is now high on the list for most travellers. If you are looking for things to do in Medellin check out my complete blog post here. 
Background
One of the first things I was told during my month long stay in Medellin was don't mention Escobar's name loudly in public areas. Medellin's have strong opinions on Escobar and are not afraid to share them. This is a big thing on the many wonderful walking tours in Medellin. Guides will be interrupted by locals taking umbrage with how they are explaining Escobar and offer heated differing views.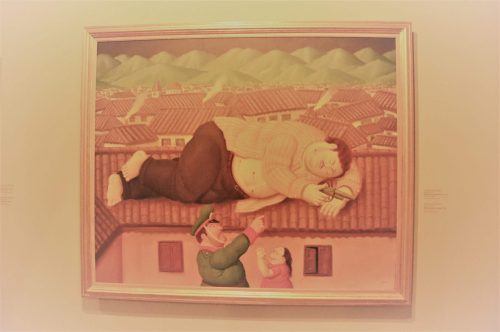 The majority view is that Escobar was a terrible terrorist and caused huge damage to Colombia and its people and they want him forgotten. The average Colombian is horrified by the fact that their beautiful country, is unfortunately, most associated with drugs and cartels by the outside world. There are few people in Medellin who were not personally touched by some of the destruction wreaked by the Narcos so this is understandably still a highly sensitive topic.
On the other hand, there are many who still see Escobar as a Robin Hood type figure to be worshipped – indeed there is a neighborhood in Medellin named after Escobar and his grave is still tended with fresh flowers daily. Escobar did give a lot of money to the poor of Medellin and funded infrastructure and churches – none of which was being provided by the Government.
Many of the key events of the age of the Narcos are still shrouded in mystery – particularly events like the hostage situation in the Palace of Justice in Bogota. There is no clear factually based story of what took place during these events and where responsibility lies. As a result, there are many theories – and many passionate holders of those theories.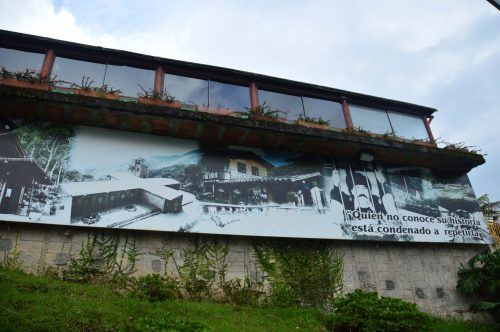 All of this means that the growing Pablo Escobar tourism industry is highly controversial. Many see the operators of these tours as profiteering from the bloody reign of the Narcos and see this as reprehensible. Many are desperate to be free of Escobar's taint on Medellin and see this tourism as contributing to the Escobar association and not allowing Medellin to move forward. And then others disagree with the version of events covered in the tours.
However, there is a huge demand for experiences around Escobar by tourists – again mostly fueled by Narcos. And where this is unmet demand there will be entrepreneurs. Even the surviving members of the Escobar family are involved in some tours.

The tours tend to take one of two forms. The most common is the half day trip to cover some of the key areas associated with Escobar. The second is a full day trip that takes tourists out to Hacienda Napoles which is now a theme park in a bizarre turn of events!
Pablo Escobar Tour – Half Days
Half day tours are based around Medellin. They tend to include the following key sites:
Pablo Escobar Prison
When the Narcos troubles hit fever pitch in Medellin Escobar offered the Colombian government a deal. If they did not allow the US to extradite drug traders he would surrender and go to prison for an agreed period of time. However, due to Escobar's reputation, he insisted that if he went to a normal prison he would be killed and therefore offered to build a prison for himself – so generous!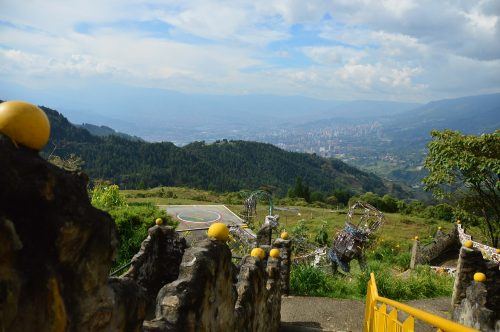 The prison was in the hills of the Medellin valley. It is actually a beautiful area – apparently, Escobar spent his youth exploring these areas. This offered him high security as it was a difficult area to access. He entered this "prison" in 1991 for what was supposed to be a 5 year period.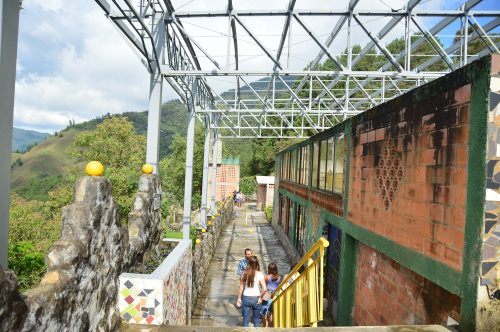 The "prison" quickly became a luxe resort with a casino, billiard tables and constant visitors. He even hosted a wedding here! The landing square for helicopters is still in place.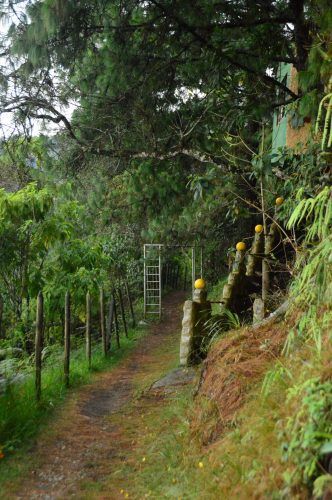 The prison is now owned by monks and is an old people's home. So many people have taken souvenirs from the buildings that there are now structural issues. Changes have been made but it is a very interesting place to visit if you have watched Narcos. It is also a beautiful area.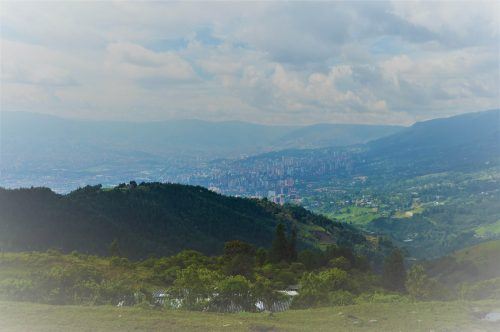 Products from Amazon.co.uk
‹
›
The Escobar home in El Poblado
It is only possible to see the outside of the building which was home to the Escobar empire for some time. Escobar had several floors of this building and it housed both his family as well as some of his more gruesome and decadent activities.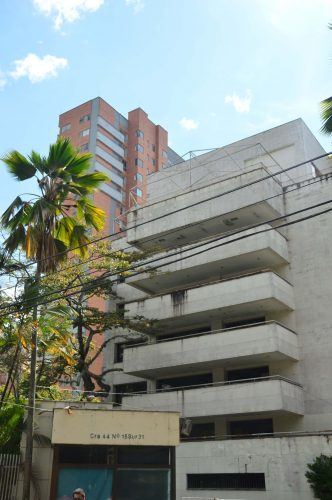 Pablo Escobar Grave
Escobar's grave is a quite large plot in a cemetery in central Medellin. Fresh flowers are placed on his grave every day. No one is sure who does this but it always happens. Your guide will talk you through the event that was Escobar's funeral.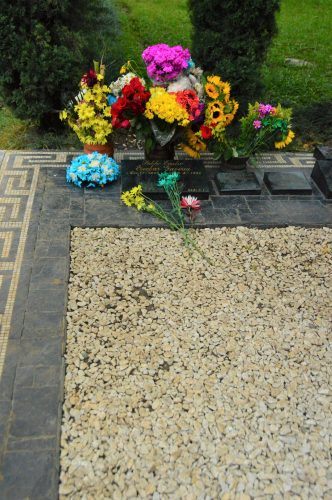 Where Escobar was captured and killed
The end came for Escobar in a nondescript house in a nondescript Medellin neighborhood. The story is that he was escaping and on a roof (which now houses a tour company) when he was caught and killed. Again there are many different views of Escobar's capture – and no clear facts.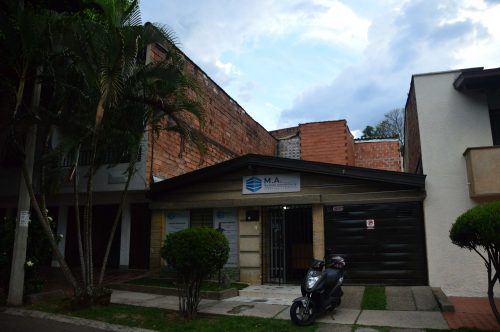 There are numerous providers of the half day tours. Ask your hotel or locals and you may happen upon a private provider which is what I did. Otherwise, there are many more organized options – and they advertise heavily around El Poblado!
Paisa Road is one of the best known or Medellin City Tours or the Get Your Guide links in this article.
Pablo Escobar Tour – Full Day
The full-day tour is normally based around Hacienda Napoles which is 4 hours from Medellin. This was Escobar's massive farm which encompassed several buildings, a bullring, exotic animals etc. There is now a new safari park on this site – there are rides, a water park and a butterfly garden.
It is also an option to do a paintball day throughout Hacienda Napoles.
Perhaps the most interesting part of the tour is the commentary. It is fascinating to hear the perspective of a local of all that happened during the crazy time of Escobar. There are also updates post-Escobar's death about his family and their current lives. I don't want to tell you too much ahead of time as I want you to enjoy your Pablo Escobar Tour!
Pablo Escobar Tour Useful Links
When visiting Medellin don't miss the city's number one day trip to Guatape – you can read my complete guide here.
I also really enjoyed visiting Bogota when I was in Colombia which was unexpected! Read about it here. 
I have written about Colombia for several websites:
The fantastic don't miss it Communa 13 Tour
The brilliant free walking tour as well as a fab food tour
Restaurants in Medellin: The 10 Restaurants & Cafes Not to Miss!
I am also a big fan of downloading a Lonely Plant chapter and putting it on my ibook app
Get the digital chapters you want, ditch the ones you don't! Only $4.95 per chapter!
I love reading some great fiction set in a country that I am going to visit – and Colombia was the home of Gabriel Garcia Marquez! Here are some great books to get you in the mood:
Products from Amazon.co.uk
‹
›
Medellin Hotels:
I had a fantastic stay in the Art Hotel Medellin – read my review here. For prices and availability click here. I would highly recommend staying in the El Poblado area for first time visitors as it is full of great restaurants and shops and easy to get around. It is also very tourist friendly and just makes life a bit easier so you can enjoy Medellin.
I also used the gym at the Charlee Hotel and it was lovely! It also has a great central location in Medellin and a fantastic rooftop bar and pool! The rooms are gorgeous and they also have a great restaurant on the ground floor. Click here for prices availability.
I have also read good things about the Diez Hotel Click here for Prices and Availability. For a quieter option in the centre of town check out The Sites Hotel Prices and Availability Here.  And Hotel Loyds is another good option in El Poblado – Click here for Prices.
Flights:
Click here for deals and availability on international flights to Medellin
Click here for deals on flights Medellin to Cartagena and Medellin to Bogota
Or depending on your point of origin why not check out my favourite Middle Eastern Airlines – especially if you are going to fly business
I flew with Iberia when I went – Here is my review 
Tours
If you are looking for tours of Colombia try these options:
Don't leave home without travel insurance Click here for a good deal.
If you like my post Why Not Pin It?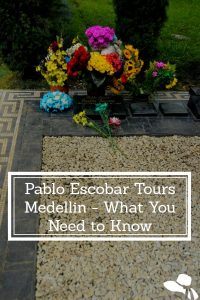 If you click through on the links that appear on my blog posts around flights, accommodation, tours, travel insurance etc I get a small commission if you end up buying on these sites. Just wanted to let you know!
Summary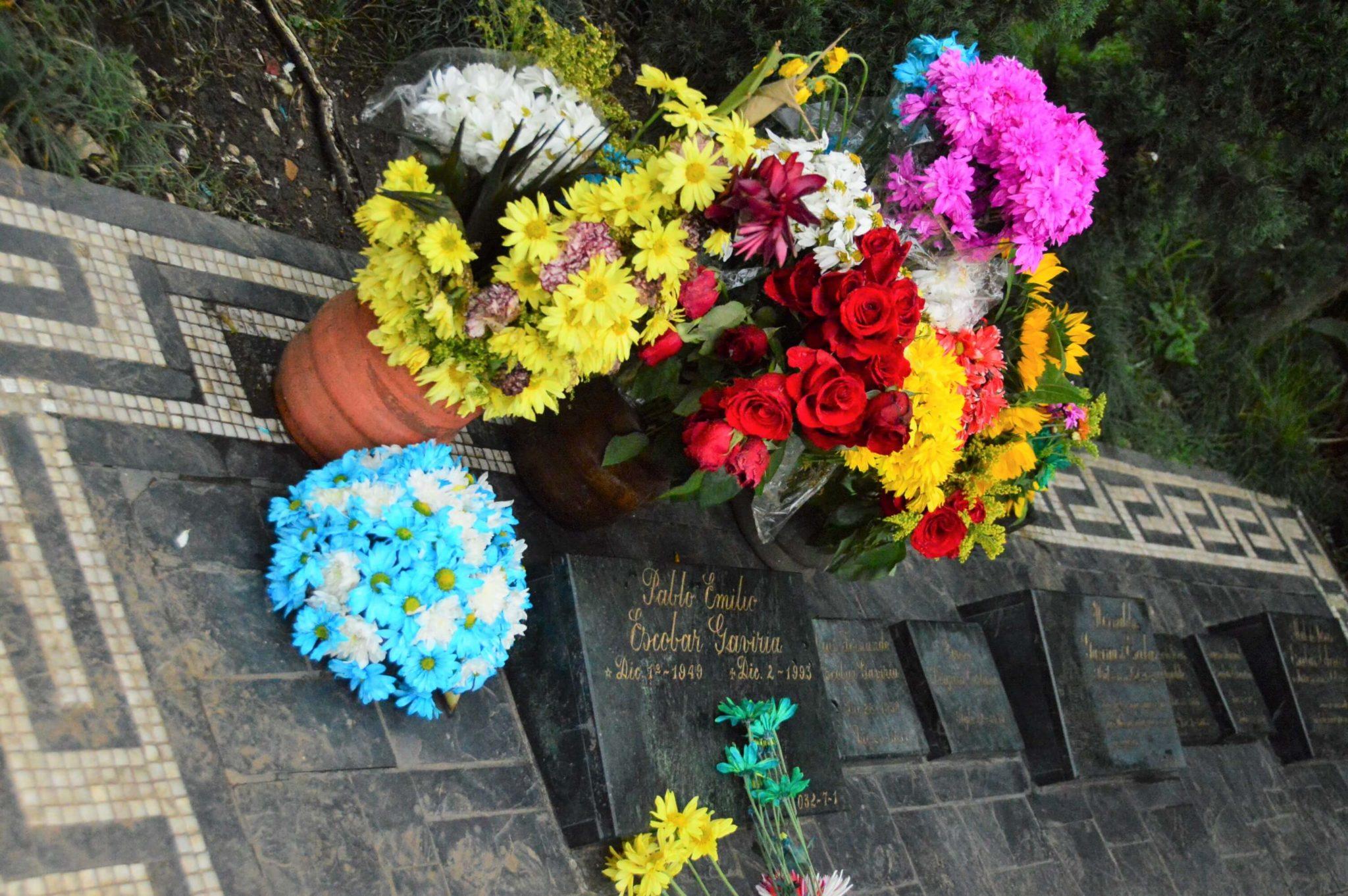 Article Name
Pablo Escobar Tour: The Life of Medellin's Most Controversial Son
Description
Tourism around Pablo Escobar in Medellin has exploded since the success of Narcos on Netflix. The Pablo Escobar Tour is controversial but allows you to see where some of the key events portrayed in Narcos took place in real life.
Author
Publisher Name
Publisher Logo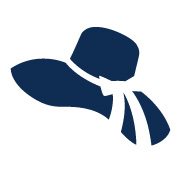 ---
Also published on Medium.