This large island off the coast of Italy is beloved for an array of reasons. Some cherish the local cuisine that features delectable seafood and fresh fruit and vegetables. Others are in awe of the turquoise waters and magnificent landscapes. A perfect environment for Sardinia Boutique Hotels!
Sardinia is an island that reveals prehistoric dwellings that you're sure to encounter. Because of this history, the island boasts a collection of museums and a variety of traditional food. It's a place that is rich in culture and history, as well as beauty.
In order to explore the island fully, you should base yourself in a location that'll provide you with the opportunity to venture into the city, nature or coastline.
Luckily, there are a variety of boutique hotels that are either situated along the coast, in the countryside or the heart of a Sardinian town. It all depends on what you're looking for in your Meditteranean vacation.
Whether your stay is designated to pleasure or play, you're sure to have a spectacular time at any of these charming hotels.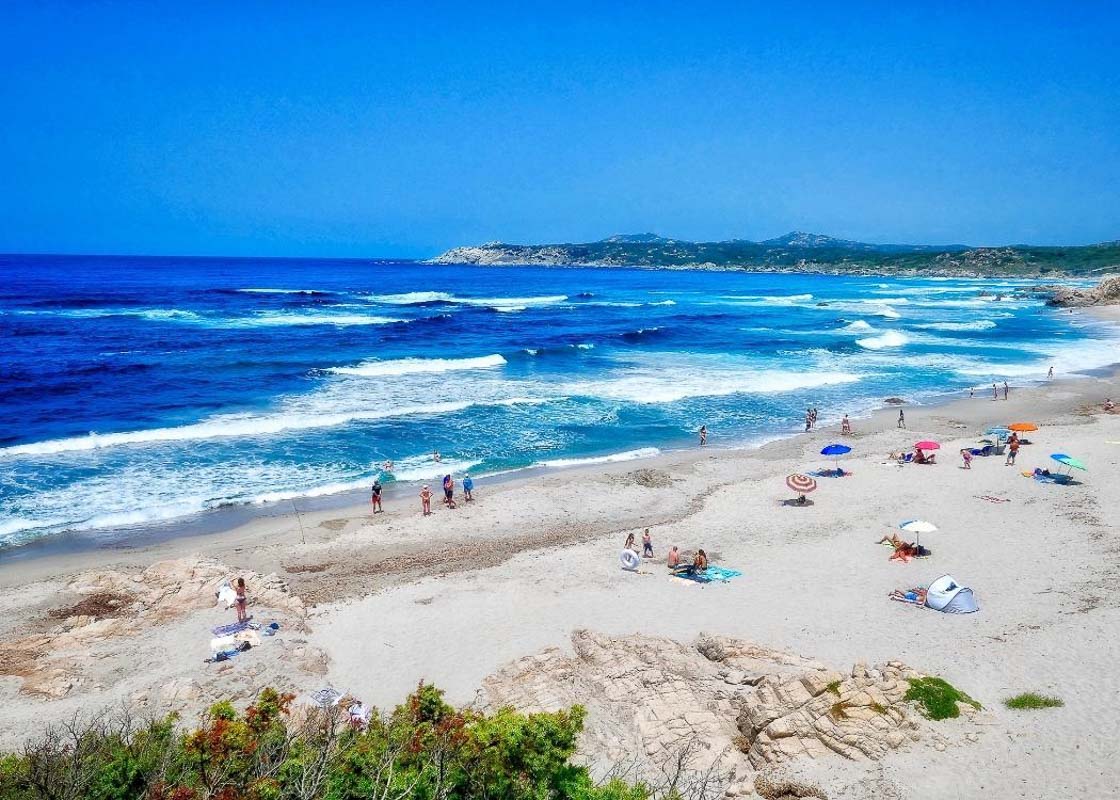 7 Best Sardinia Boutique Hotels
One of the best characteristics of boutique hotels in Sardinia is that they reflect the culture and tradition of the area. You'll find hotels that have been established in historic centres in old buildings, as well as villas in the countryside.
Even some very modern hotels that have a traditional Sardinian influence. Depending on the time of your visit, you may choose to base yourself right along the coast, for an optimal time at the beach.
Perhaps you're travelling in the cooler winter months, which makes staying in a cosy, old-school villa ideal. I've included the very best of these options, so you can find your perfect vacation stay.
If you're looking for luxury in Sardinia, these boutique hotels are both beautiful and comfortable for a short or extended trip to the island. But I expect that when you step into your hotel, you'll be tempted to extend your stay indefinitely.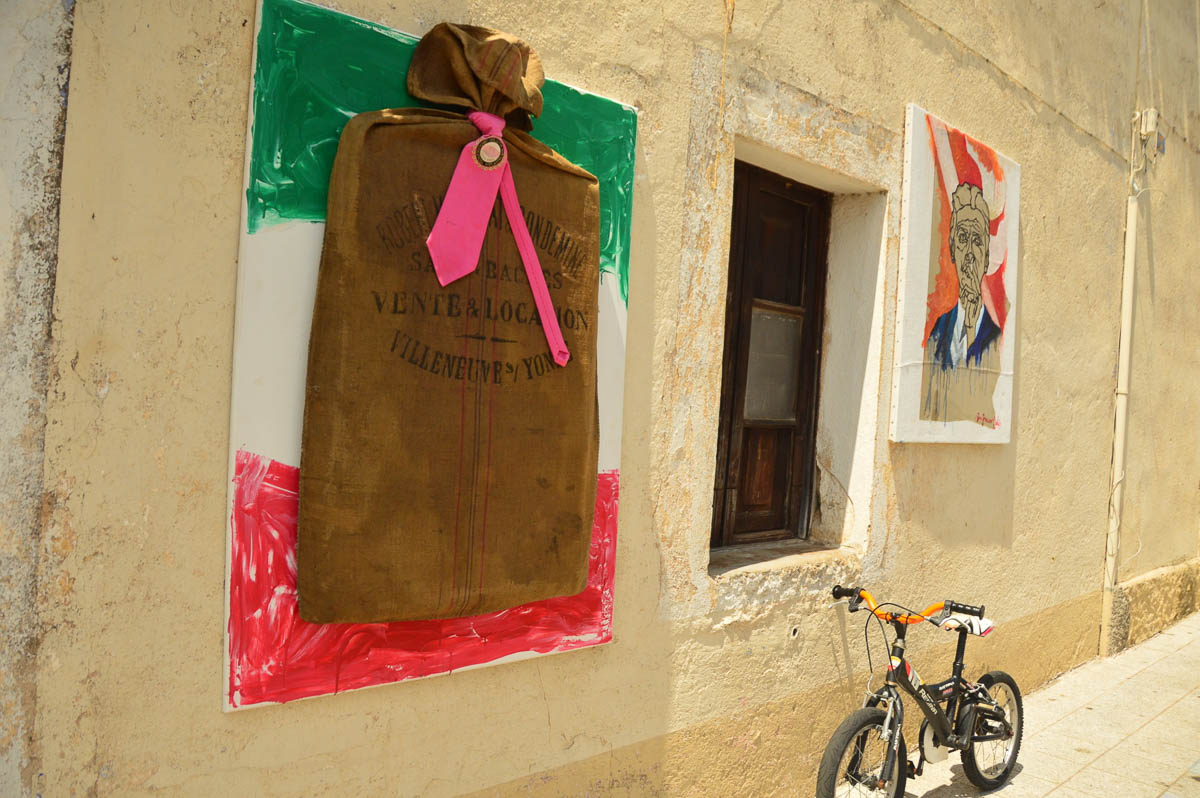 1. L'Agnata di De André Boutique Hotel
Although you've based your travels on a Mediterranean island, you'll feel like you're in the middle of a fairytale forest with this charming hotel. With creeping vines and blooming flowers crawling up the L'Agnata di De Andre Boutique Hotel, your stay is beautiful on both the outside and inside.
Once the home of a famous Italian songwriter, Fabrizio De André, you can expect to find authentic finishes and an elegant style. The spacious rooms feature artworks from local artists and terraces that overlook the immaculate gardens and grapevines.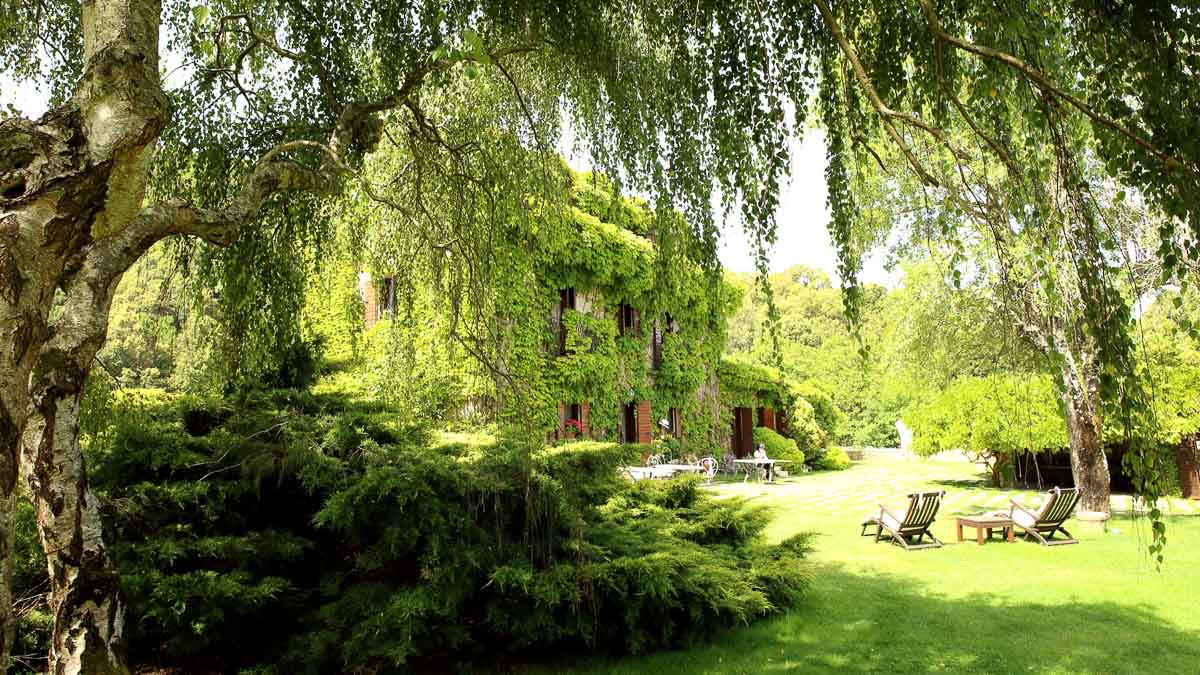 Begin each morning with a buffet breakfast catered towards sweet or savoury lovers. Enjoy spending the rest of your day cooling off in the pool or wandering the grounds. There's also a restaurant on-site for dinners featuring spectacular sunsets.
For days of adventuring, Badesi Mare and it's gorgeous beaches are only an hours drive away. Monte Limbara is also a short drive away and offers mountain views and fantastic hiking trails.
⇒ Read reviews on Tripadvisor ⇒ Book Now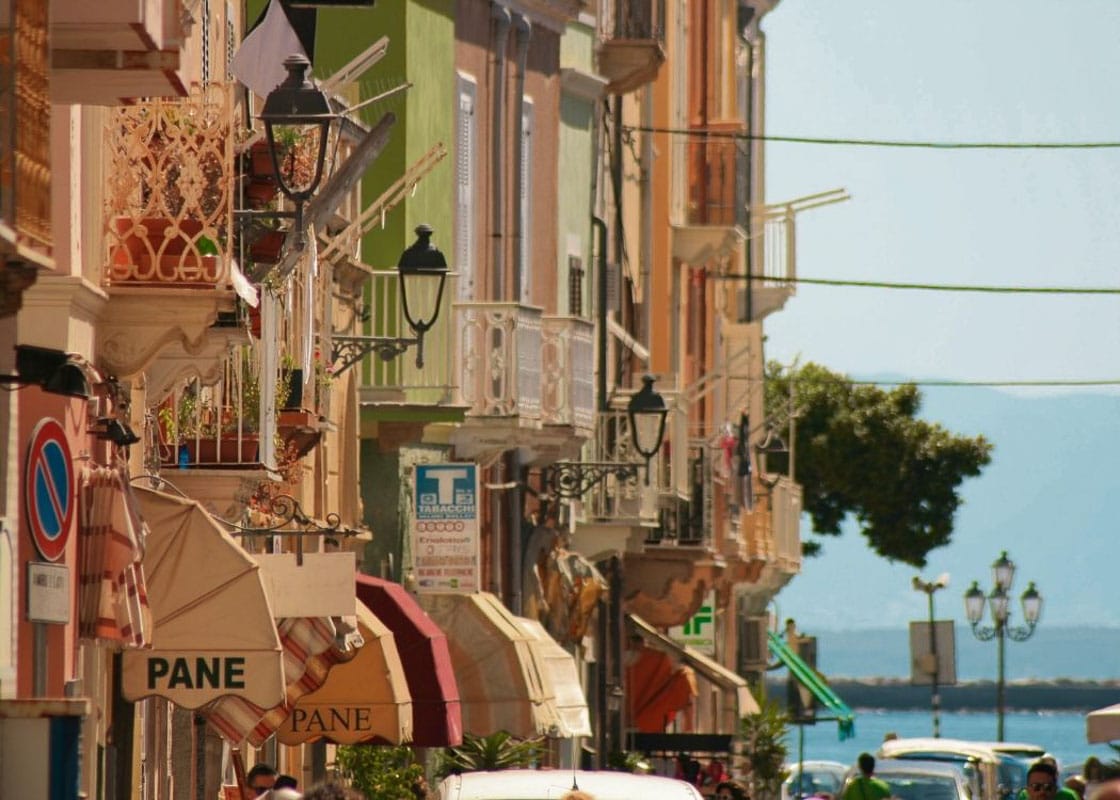 ⇒ Another wonderful part of Italy for the seaside is the wonderful Puglia, the heel of Italy. Check out my post on the Best Places to Visit in Puglia.
2. Residence La Rosa
For those of you looking for a little more privacy, Residence La Rosa offers spacious, self-catering accommodation. The rooms are well-suited for intimate dinners with your love. They also feature lounges for afternoon reading and a kitchenette for nourishing yourself with a wholesome meal.
Depending on the room booked, you'll either have a terrace or a balcony. Both are picturesque and offer a chance to marvel at the garden landscape or indulge in an authentic bottle of Italian wine.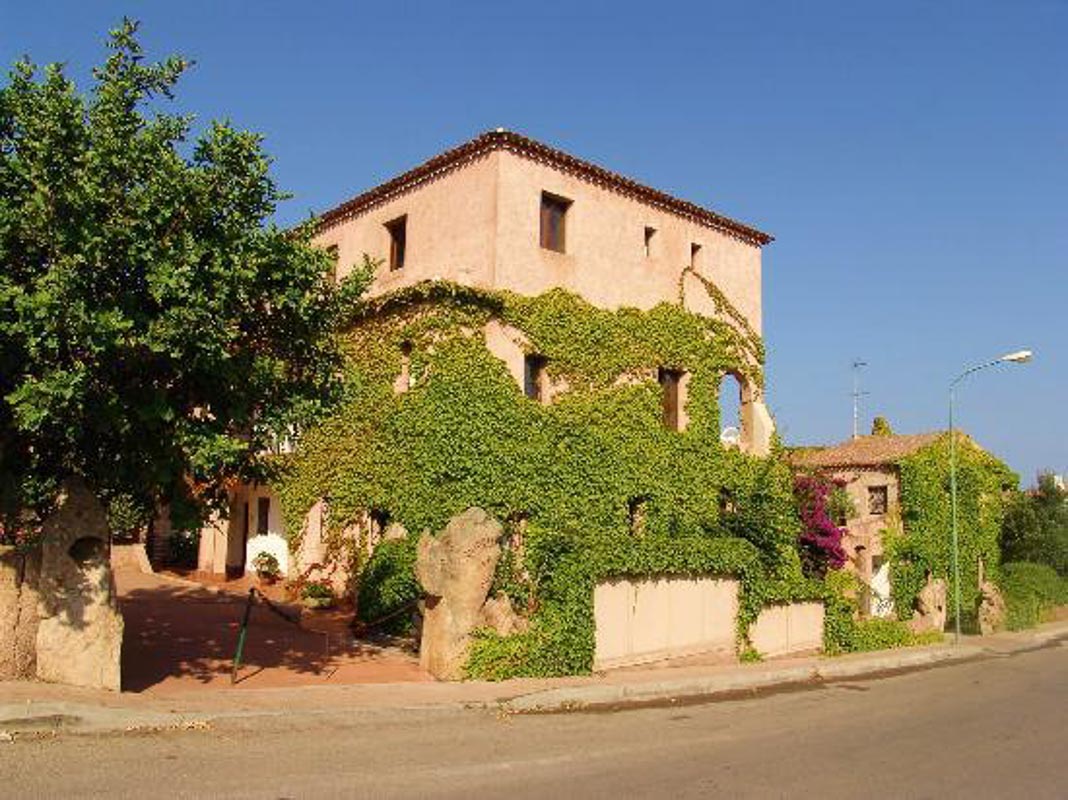 Breakfast is prepared each morning, served with fresh fruits and hot beverages, although this is an added cost. Once breakfast has been eaten, you can settle onto the outdoor furniture that's fantastic for soaking up the sunshine or lounging under the luscious trees.
This hotel is also in a prime location for exploring the rest of Sardinia. It's close to Porto Istana beach, which boasts turquoise waters and white shores. Numerous restaurants, cafes and bars are just a short walk away.
⇒ Read reviews on Tripadvisor ⇒ Book Now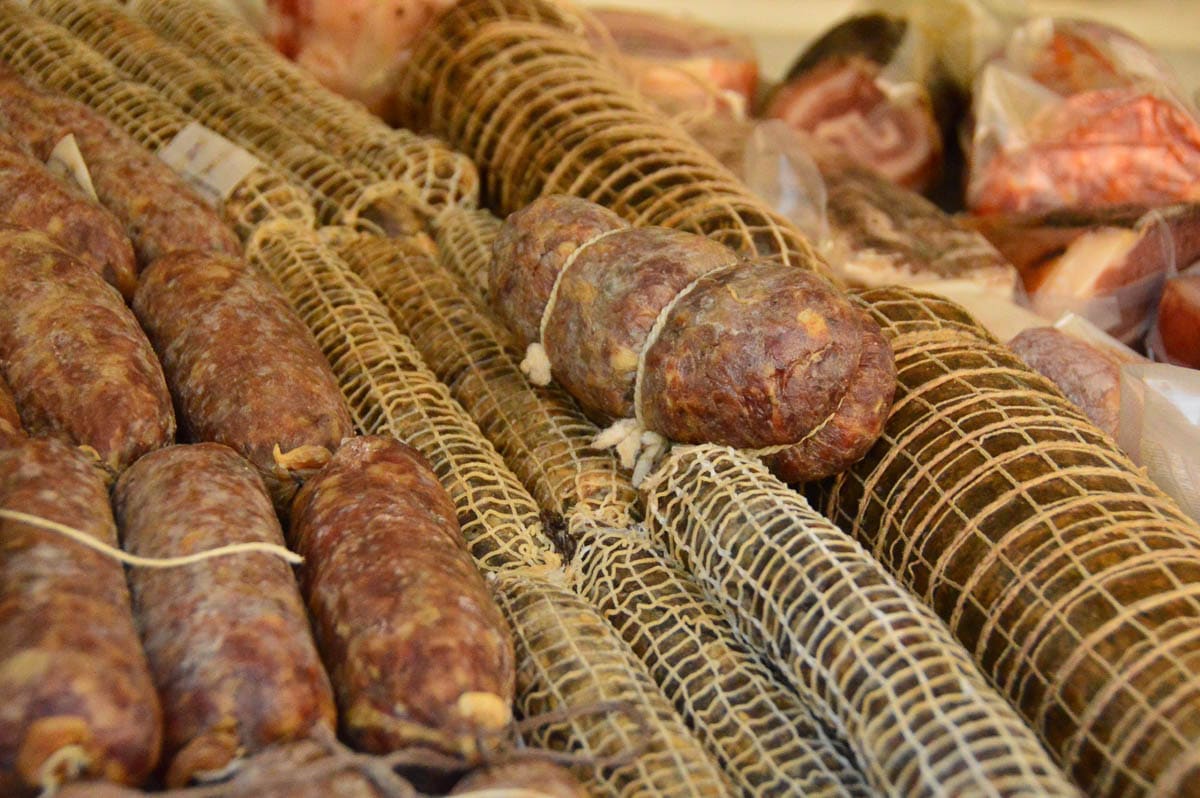 3. L'Essenza Hotel
L'Essenza Hotel is best suited for travellers keen on being in the heart of a vibrant district. Olbia City Centre is an area that's popular for cycling, sightseeing and the cafes which dot the central square.
It comes as no surprise that Sardinia can be quite hot during the popular summer months. Fortunately, each room is complete with air conditioning and numerous windows for letting in the fresh ocean breeze.
For families, you'll be happy to know that there are family-sized rooms. So parents and children don't have to be split up into separate rooms.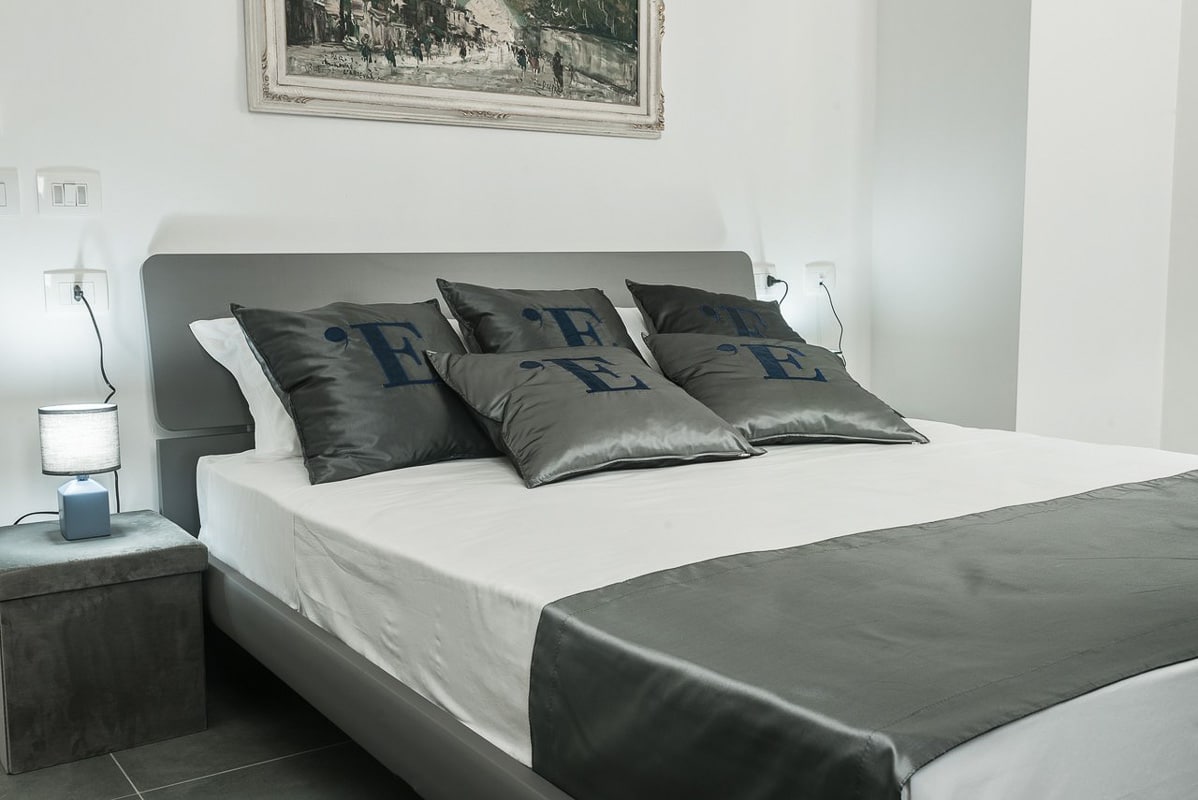 The 4-star hotel offers a terrace that overlooks the rooftops of the historic buildings. On the terrace, you can enjoy your breakfast or an afternoon espresso while taking in the view.
There are also bikes available for rent, which makes getting around the city a breeze. Some of the popular sights to see is the San Simplicio Church, Isola Bianca Harbour and the Archeological Museum of Olbia.
⇒ Read reviews on Tripadvisor ⇒ Book Now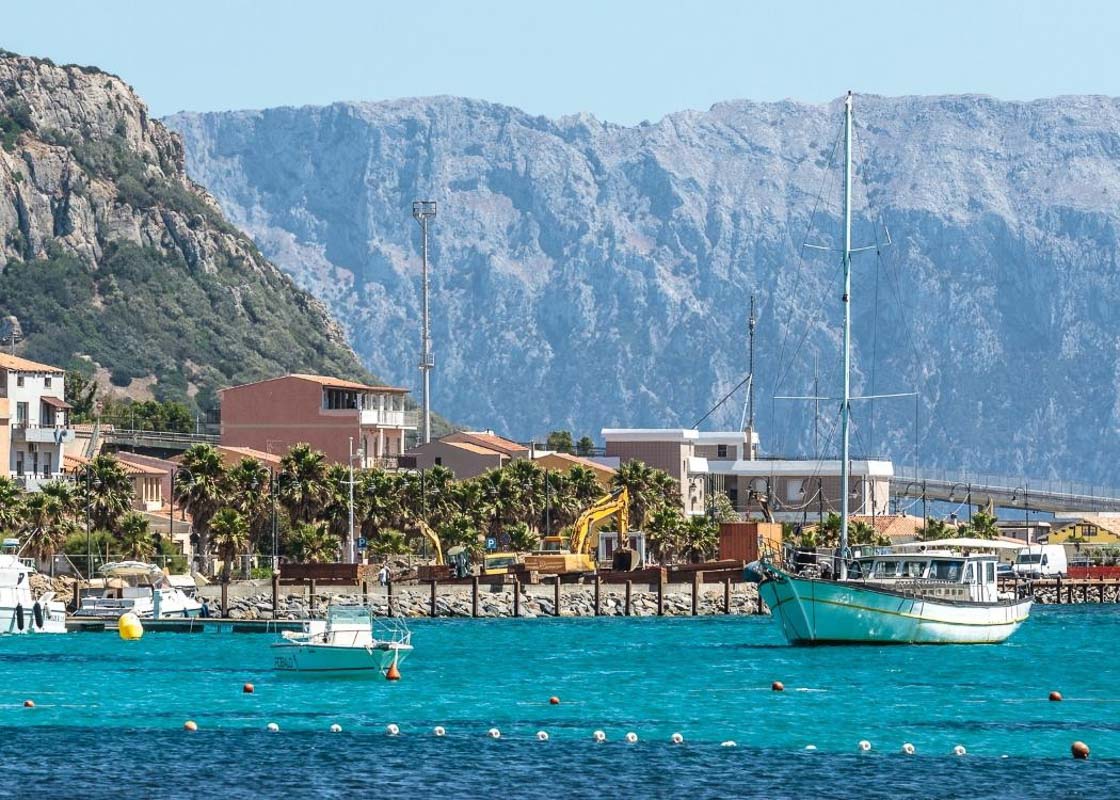 ⇒ Lanzarote is in Spain's Canary Islands. Read about the 14 Things to do on Lanzarote you must not miss and the Best Place to Stay in Lanzarote – and don't miss my post on 12 Beautiful Spain Famous Landmarks.
4. Boutique Hotel Su Sergenti
This is arguably one of the most beautiful hotels in Sardinia. With a fantastic location, luxury living and gorgeous decor, it's a real treat to be staying at the Boutique Hotel Su Sergenti. And to make it even better, it's just a 15-minute walk from the Mediterranean Sea.
The hotel is nestled between lush greenery and colourful flowers. You'll find terraces around the grounds, a small pool and verandahs overlooking the gardens.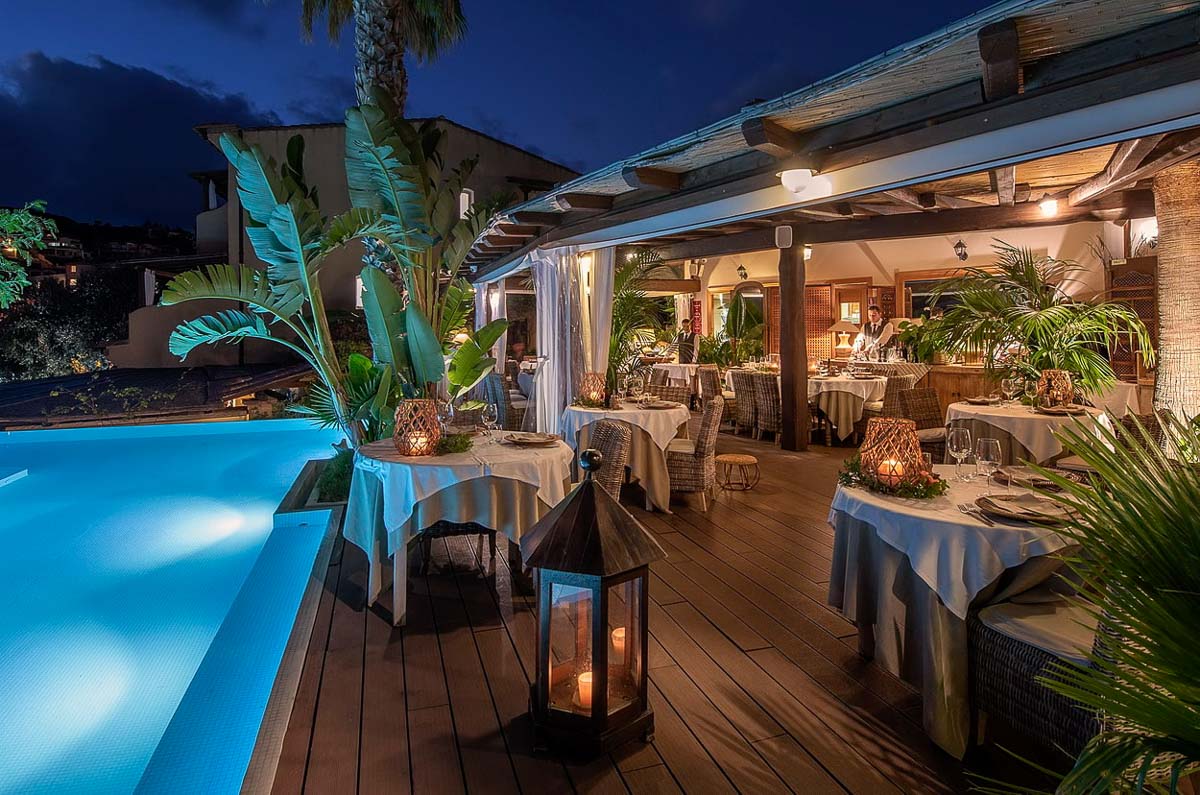 Inside your room, you'll be in luck with air-conditioning, TV and free Wifi. While there is a buffet breakfast served either indoors or outside, depending on the weather, you can always opt for room service instead.
Upon leaving the hotel you'll come across quaint shops, traditional Sardinian restaurants and lively bars. There is also a bus station nearby, in case you're in the mood for venturing further around the city.
⇒ Read reviews on Tripadvisor ⇒ Book Now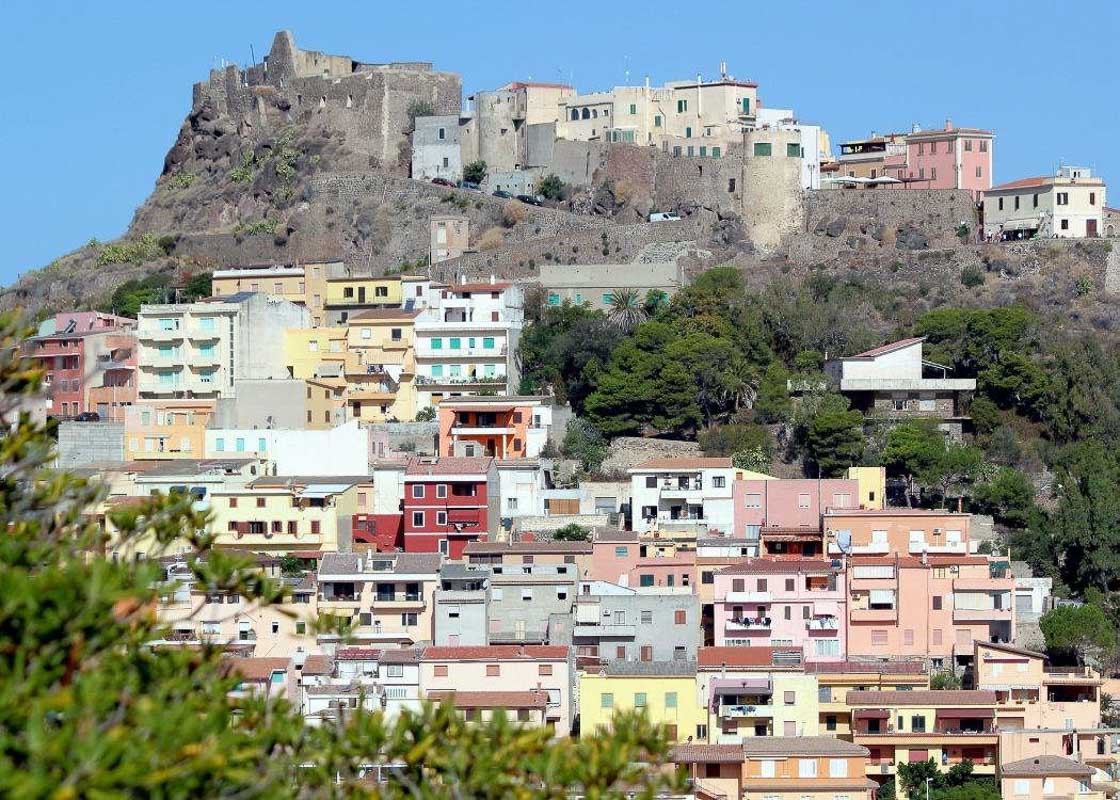 5. Sandalia Boutique Hotel
If you're travelling solo or as a couple, this adults-only Sandalia Boutique Hotel offers an incredibly luxurious stay. The fact that it's in close proximity to some magnificent Sardinian beaches makes this spot even sweeter.
The pool definitely steals all of the attention. Situated in the centre of the outdoor space, it's surrounded by plenty of sun loungers and dining areas. With a pretty incredible bar and dining space, it may be tempting to spend all your time at the hotel.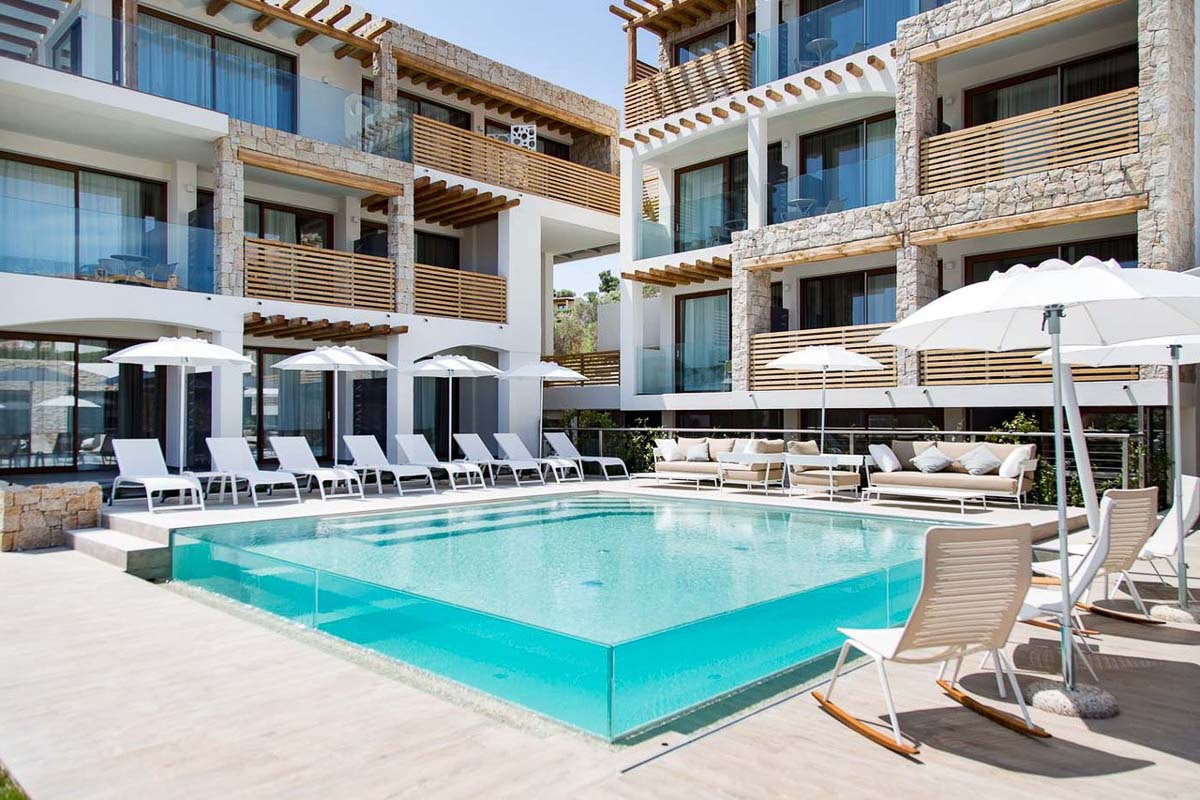 However, once you've had your fun at the hotel, you can head to La Sciumara Beach or Cannigione Beach, which is only a 10-minute walk away. The Giants Tombs (Coddu Vecchiu) and Spiaggia del Principe are other great places to explore.
⇒ Read reviews on Tripadvisor ⇒ Book Now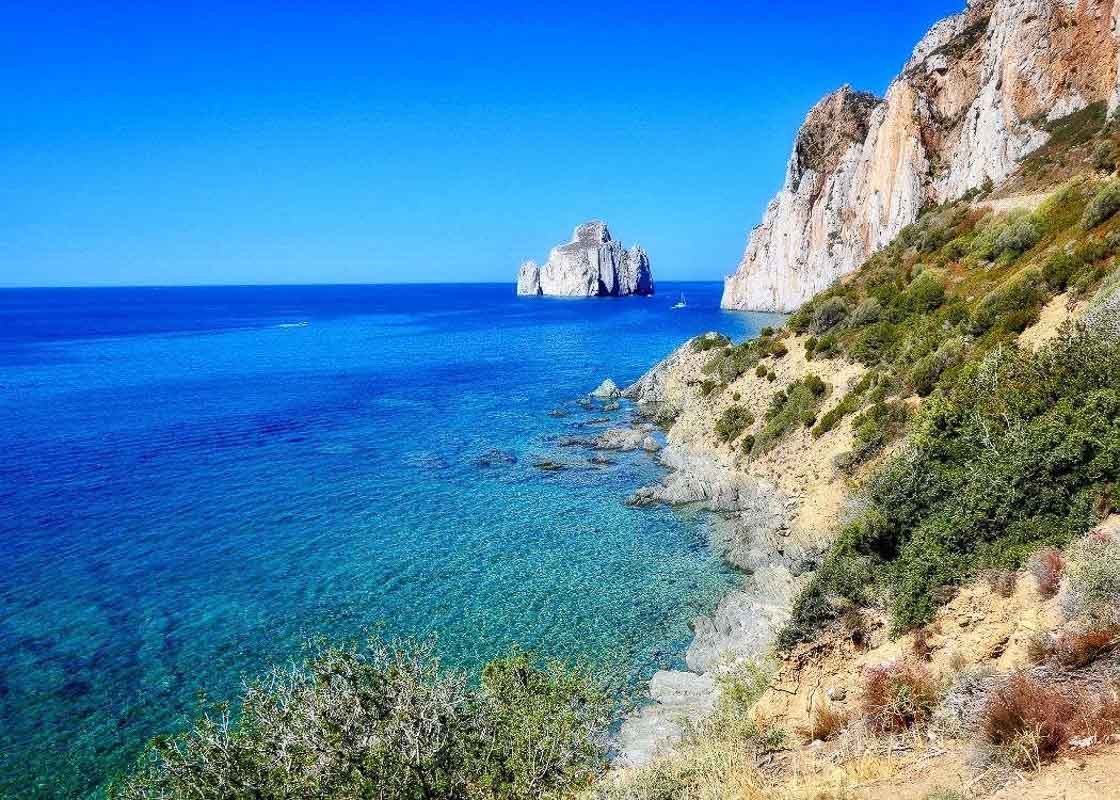 6. Borgo di Campagna
Borgo di Campagna is situated in the Sardinian countryside, making it an ideal place to escape the busyness of the city and beach life. The tranquil setting and dreamy appearance is ideal for nature lovers.
Centuries-old oak trees are scattered around the grounds. Some stretch over the luxurious outdoor pool, offering some shade to guests. Much of the dining space is set up outside, as a way to truly enjoy every second of your stay in the countryside.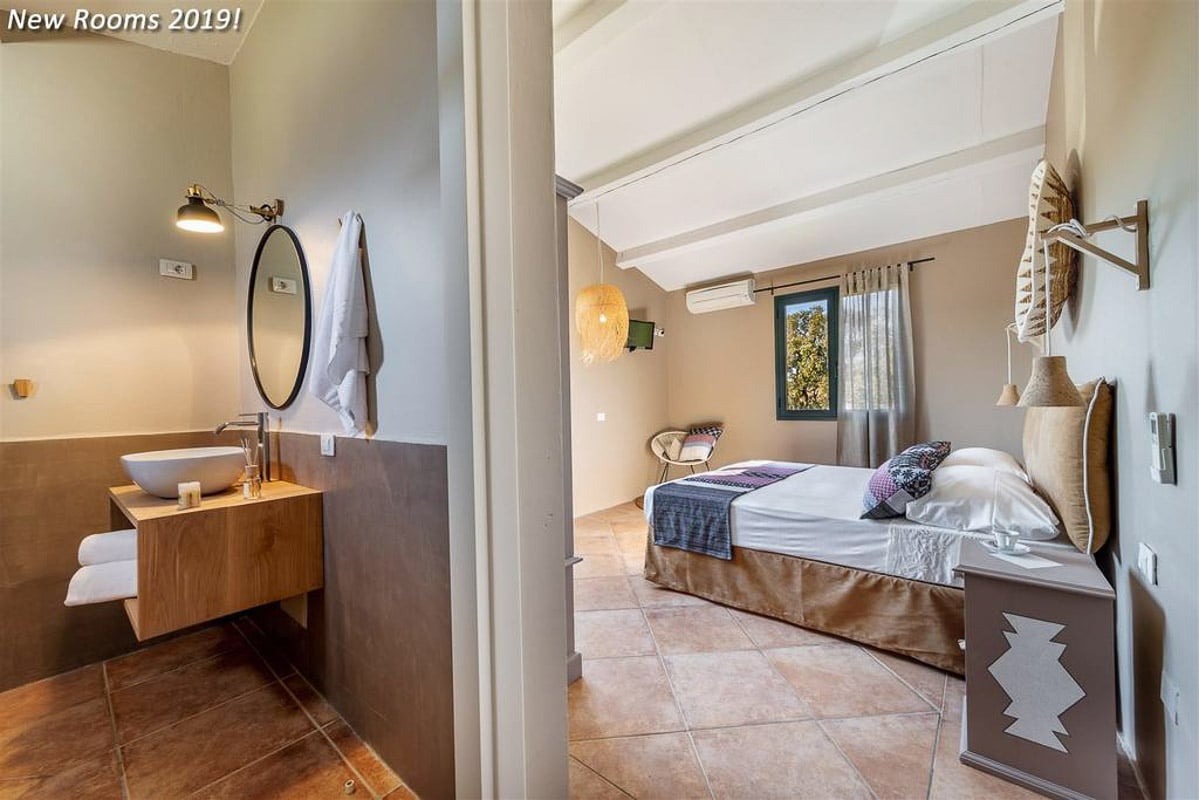 All of the rooms are en-suite and completely private, and you can use the space to soak up a good book or indulge in a classic movie. The rustic rooms are simple, yet beautiful, with each showing off views of the surrounding mountains.
Each morning, a sweet Italian breakfast is served. For lunches or dinners, treat yourself to a meal at the Borgo di Campagna's on-site restaurant.
⇒ Read reviews on Tripadvisor ⇒ Book Now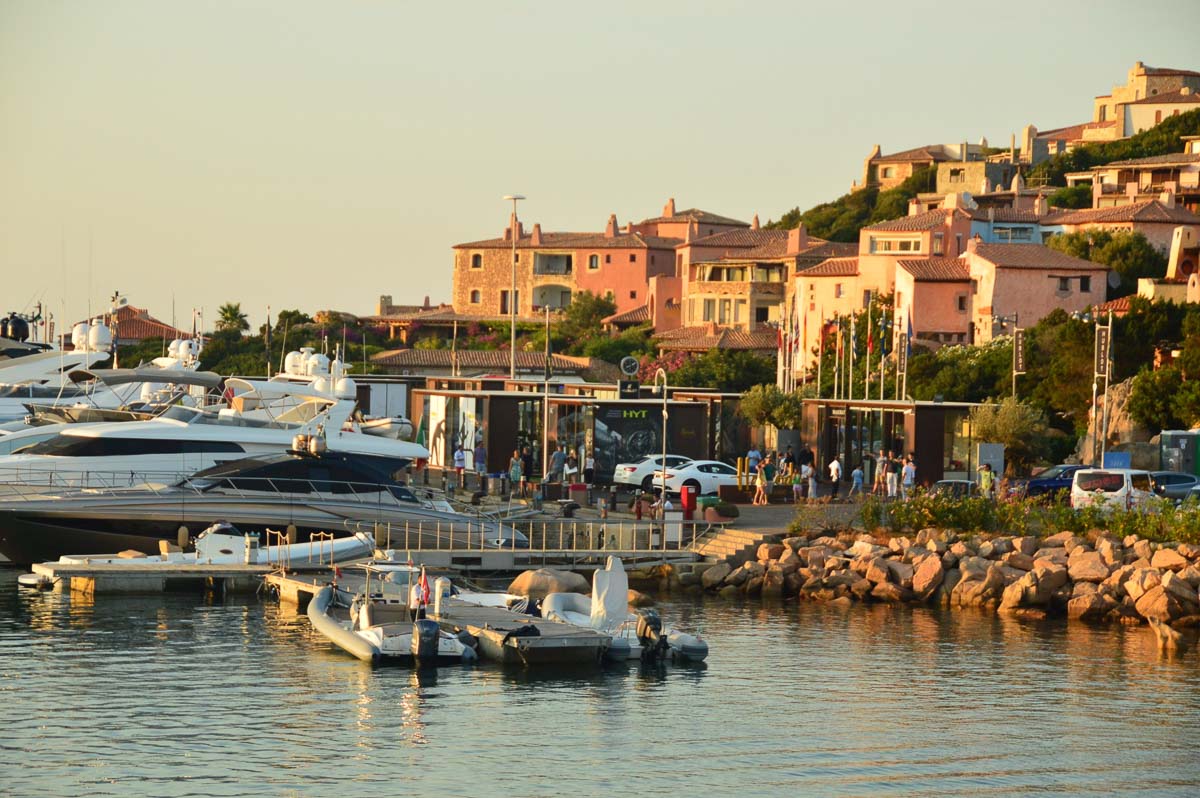 7. Hotel Baia Cea
Hotel Baia Cea is absolutely fantastic for travellers who've dreamed of an Italian vacation right along the coast. The hotel is only 600 metres away from the sandy shores of the Mediterranean.
The rooms are styled with local, Sardinian wood furniture and feature a private balcony. Depending on your suite, you'll have views of the mountain, green gardens or outdoor pool.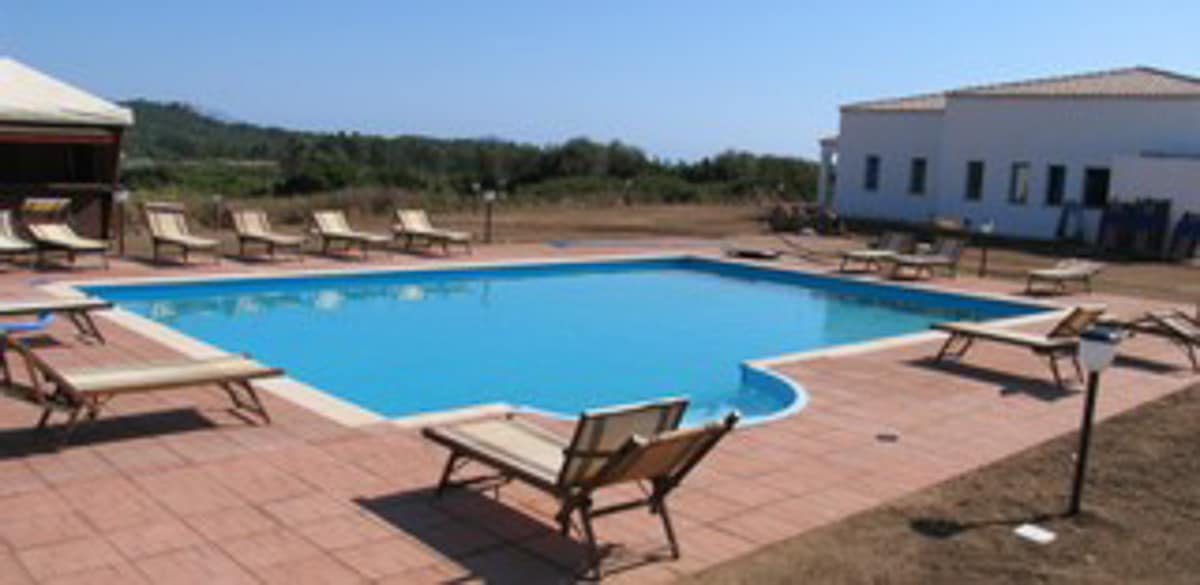 A cute quirk of Hotel Baia Cea is that on occasion, theme parties take place around the pool. This is the perfect time to enjoy some Sardinian culinary specialities and interact with fellow travellers.
⇒ Read reviews on Tripadvisor ⇒ Book Now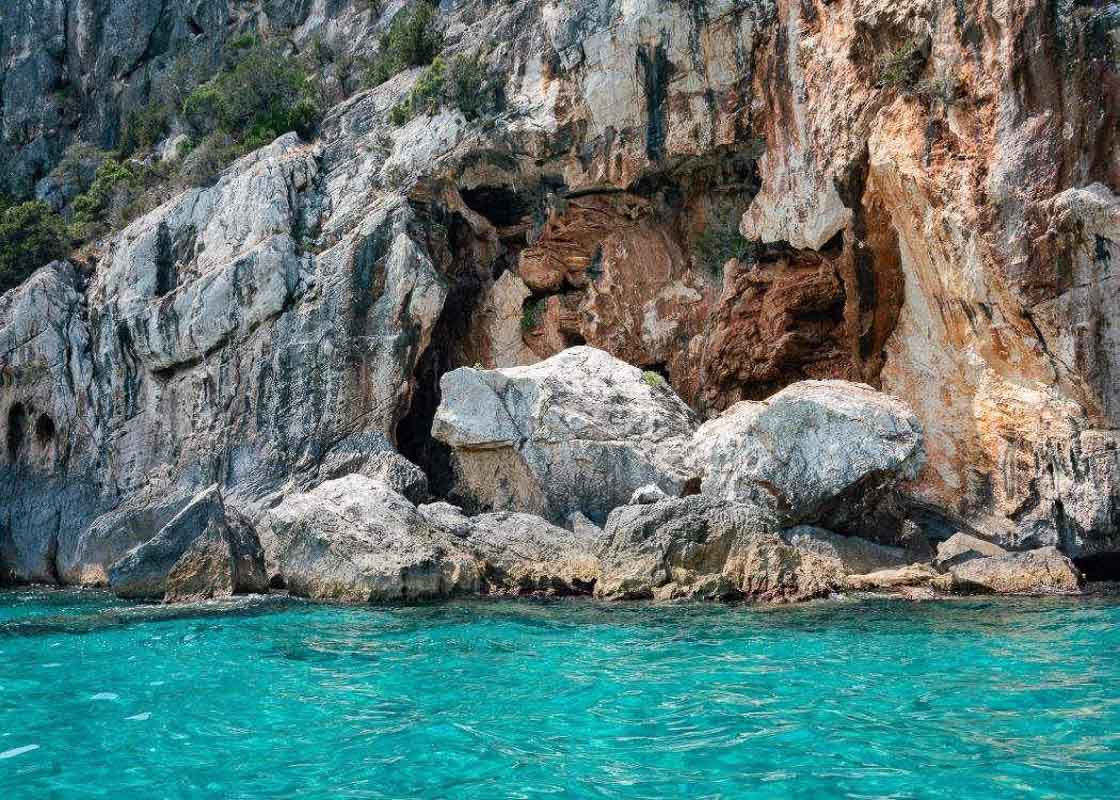 Last Words on Sardinia's Best Boutique Hotels
Finding the perfect place to stay in Sardinia is as easy as it sounds. With a Mediterranean climate, delectable food, wondrous mountainscapes and gorgeous houses, you're guaranteed a great vacation. And with one of these boutique hotels, your stay will be elevated to incredible.
While hostels and Airbnbs have their place, boutique hotels, like the ones mentioned above, make staying in Sardinia extra magical. Think of it as a chance to have an experience unlike any other on the island, with luxury rooms and fantastic dining. And high thread count sheets, of course.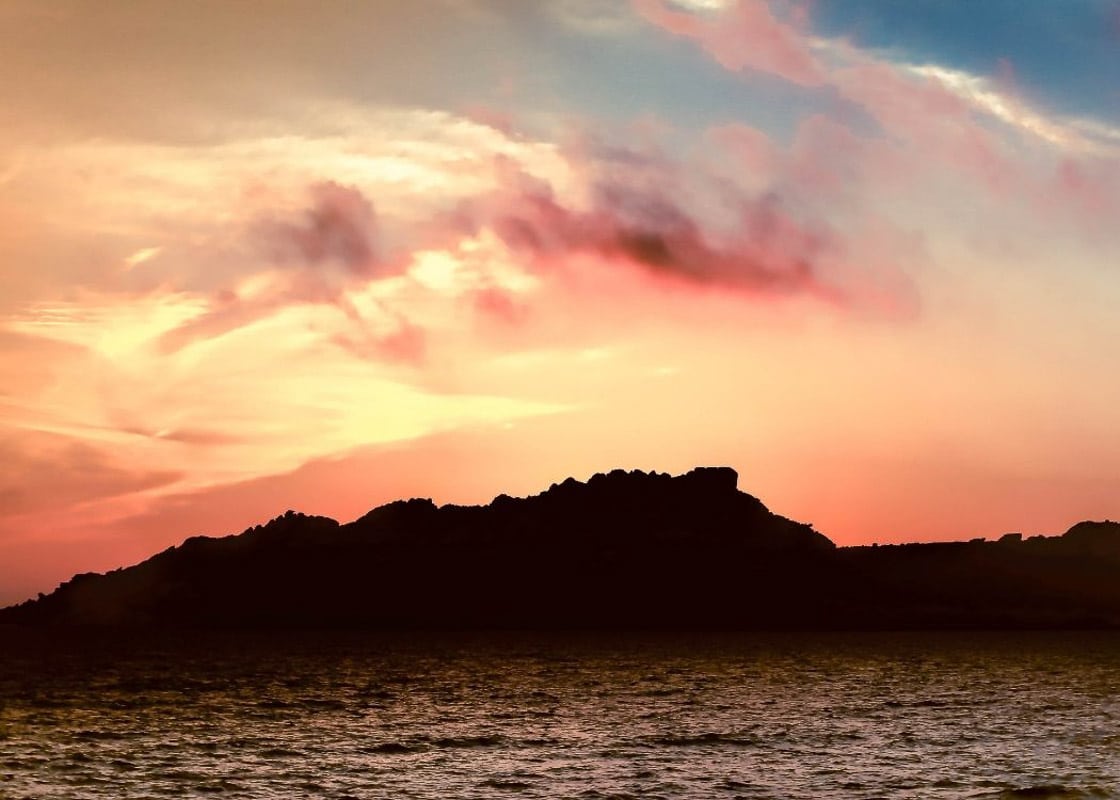 This Sardinia boutique hotels post includes affiliate links. That means if you click through and end up making a purchase I will receive a small commission. I wanted to make sure you were aware of this.
Like this Sardinia Boutique Hotels Post? Why Not Pin It?