Pumpkin patches are one of the highlights of the fall, October and Halloween seasons. Bring the kids to pick the perfect pumpkin for a jack-o-lantern and have fun climbing the hay bales. Good luck finding your way through a corn maze. (But don't worry, there are maps if you need.)
There are other things to do in Vegas besides gambling. Pumpkin patches are a great way to spend the day, get some cute family photos and make memories that will last a lifetime. Enjoy the festivities and attraction of the fall festivals that come along with these unbeatable pumpkin patches.
Keep reading to discover 11 of the best pumpkin patches in Las Vegas and what makes them so special and worth visiting.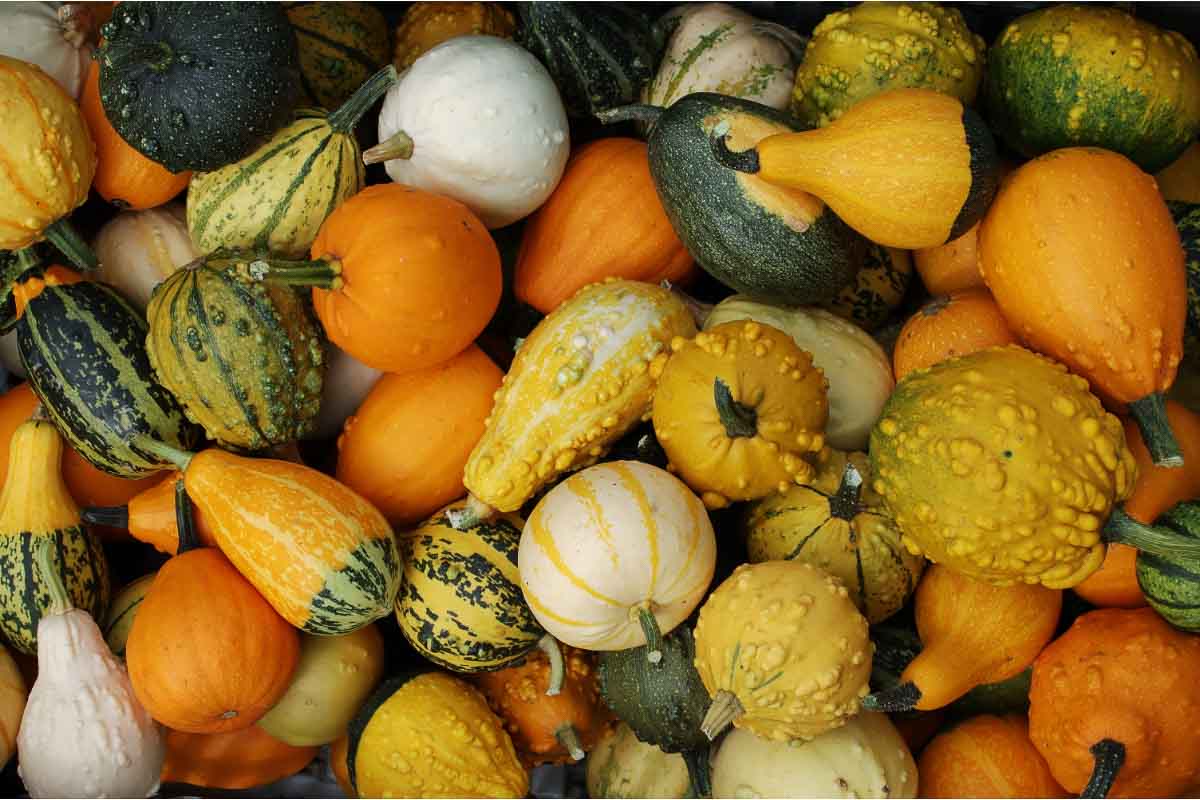 11 Best Pumpkin Patches in Las Vegas or nearby
Picking your own Halloween pumpkin should be on everyone's bucket list. Heading through Vegas or looking for the perfect pumpkin patch? Here are the 11 best pumpkin patches in Las Vegas.
1. Halloween Town Pumpkin Patch
Halloween Town is one of the most popular Halloween events in Las Vegas and has been celebrated for over 20 years. Halloween Town is hosted in three different locations. The original is located at Boca Park, but you can also visit Rainbow & W. Warm Springs, Silverado Ranch and Las Vega Blvd.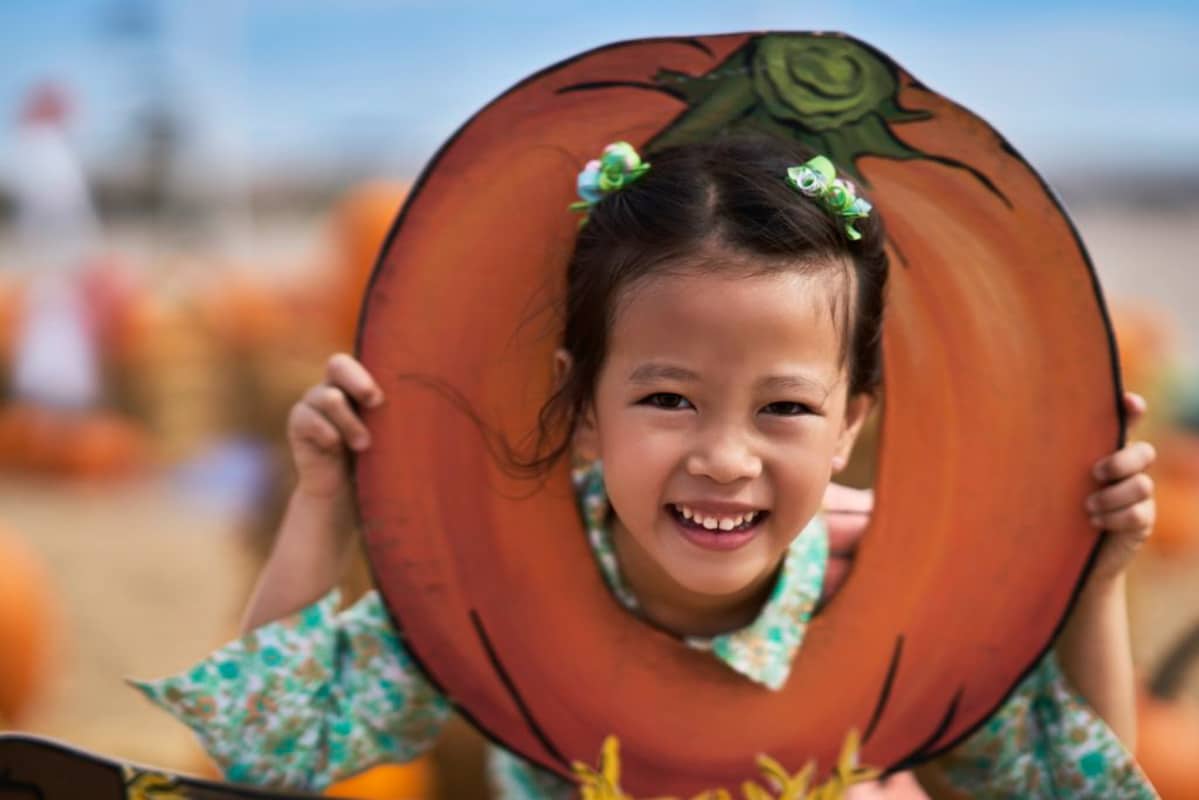 This fun family attraction will keep you busy for the whole day. There are over 30 vintage-themed rides that will pull you back to the 50s. Glides down the giant inflatable slide or explore Las Vegas's largest pumpkin patch.
Admission here is free, but you will need to purchase tickets or a wristband for your children to go on the rides. (The wristband is totally worth it as kids always want to go on rides more than once.)
2. Gilcrease Orchard
Gilcrease Orchard is a U-Pick orchard. This fruitful farm in the middle of the desert is thanks to the great care and long family history. This means you can pick the best-looking pumpkin right off the vine for an unbeatable price.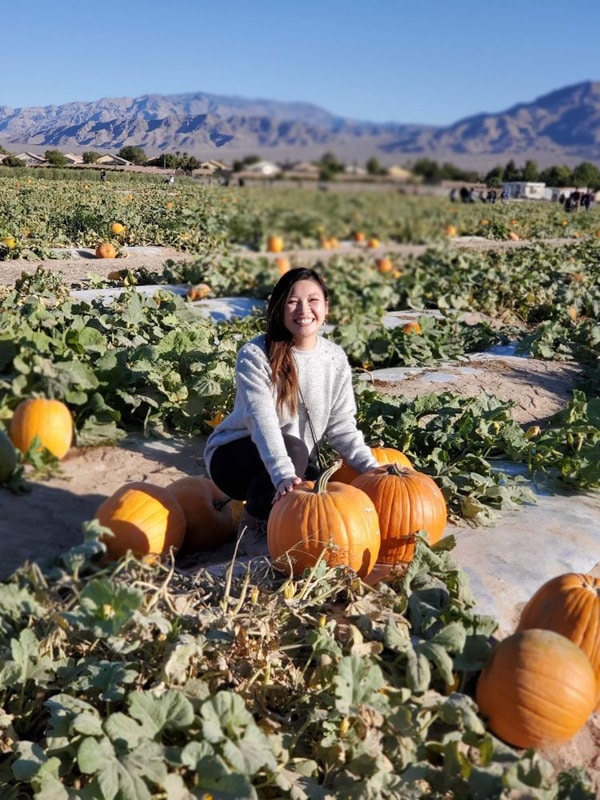 Be sure to download the orchard's app to help navigate through the farm and pumpkin patches. Once you've chosen your perfect Halloween carving pumpkin, you can grab their famous apple cider and donuts for the road.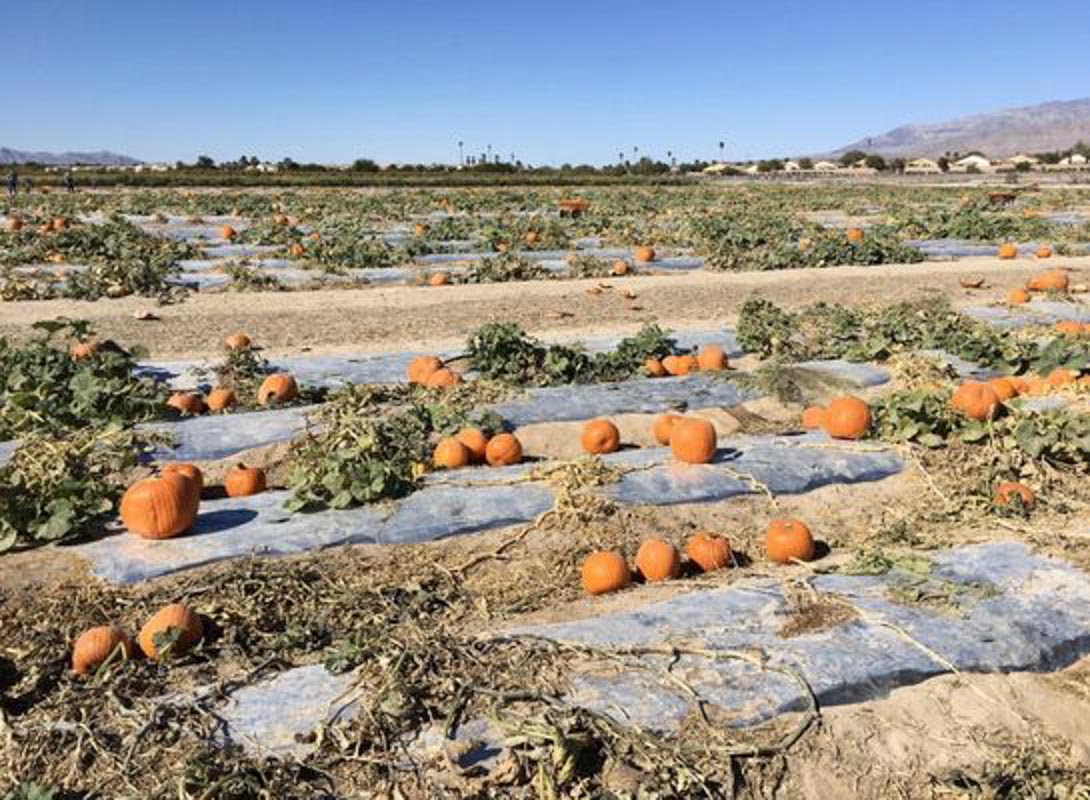 Looking to experience some of the best nature experiences in the United States? Check out my posts on the 15 Best Northern California Hot Springs, 13 Best Pumpkin Patches in Arizona, 9 Best Hot Springs in Washington State, 11 Best Pumpkin Patches in Las Vegas, 13 Spectacular Sunflower Fields in Long Island, 13 Sunflower Fields in Illinois, 15 Stunning Sunflower fields in New Jersey, 15 Best Places for Cherry Picking in Michigan, 21 Sunflower Fields in Ohio, 7 Stunning Sunflower fields in Minnesota and 11 Terrific Texas Sunflower Fields.
3. Moapa Valley Maze and Pumpkin Patch
While this patch is an hour out from the iconic pumpkin patch strip of Las Vegas, it is definitely worth the drive. When you visit Moapa Valley you can expect to have more than your share of fall fun with the family. From a corn maze and petting zoo to pig races, giant Jenga, peddle carts, a zip line and, of course, a pumpkin patch.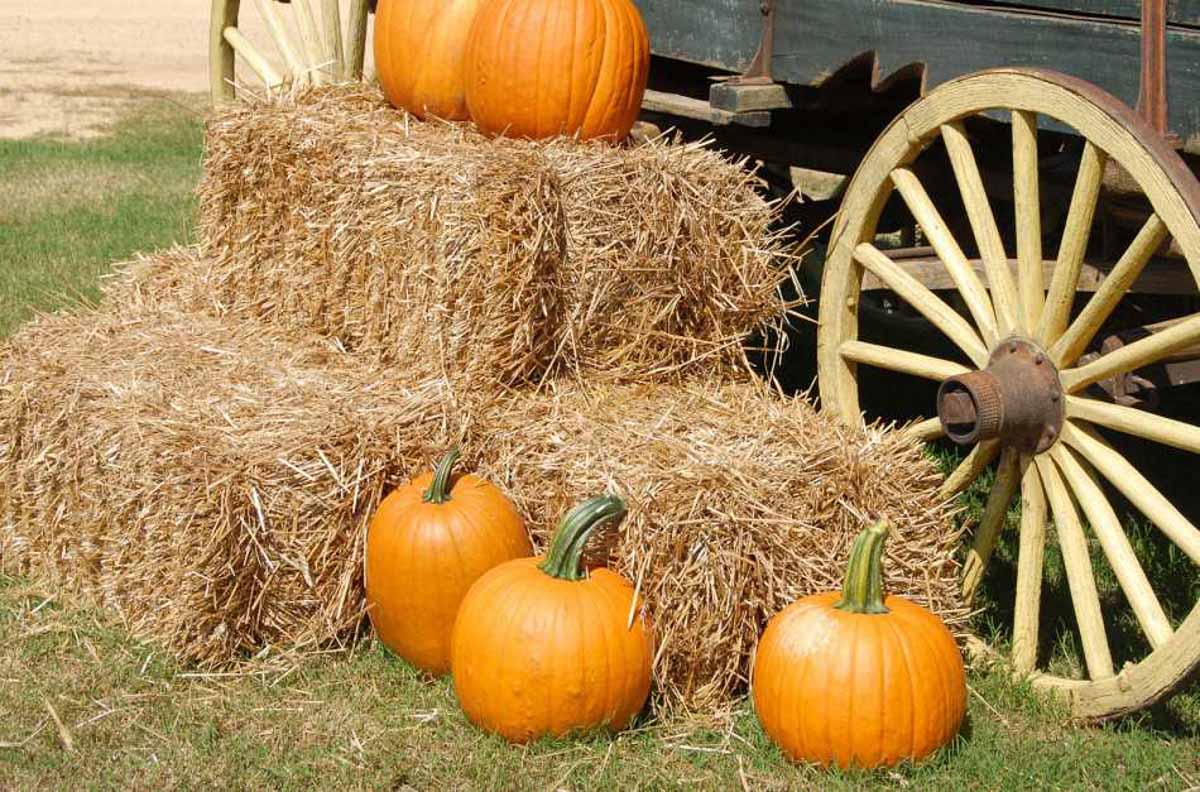 Entry to the corn maze is $12 and at night it becomes haunted for adults to enjoy.
4. McKee Ranch
McKee Ranch has an incredible pumpkin patch and is a place you and the kids will enjoy. There are tons of different animals, including horses, pigs, sheep, donkeys, goats, chickens and even rabbits. The ranch is decorated in Western-style decor, making for a great photo opportunity. While the parents sit back the kids can enjoy a teepee, hayrides and a hay pyramid.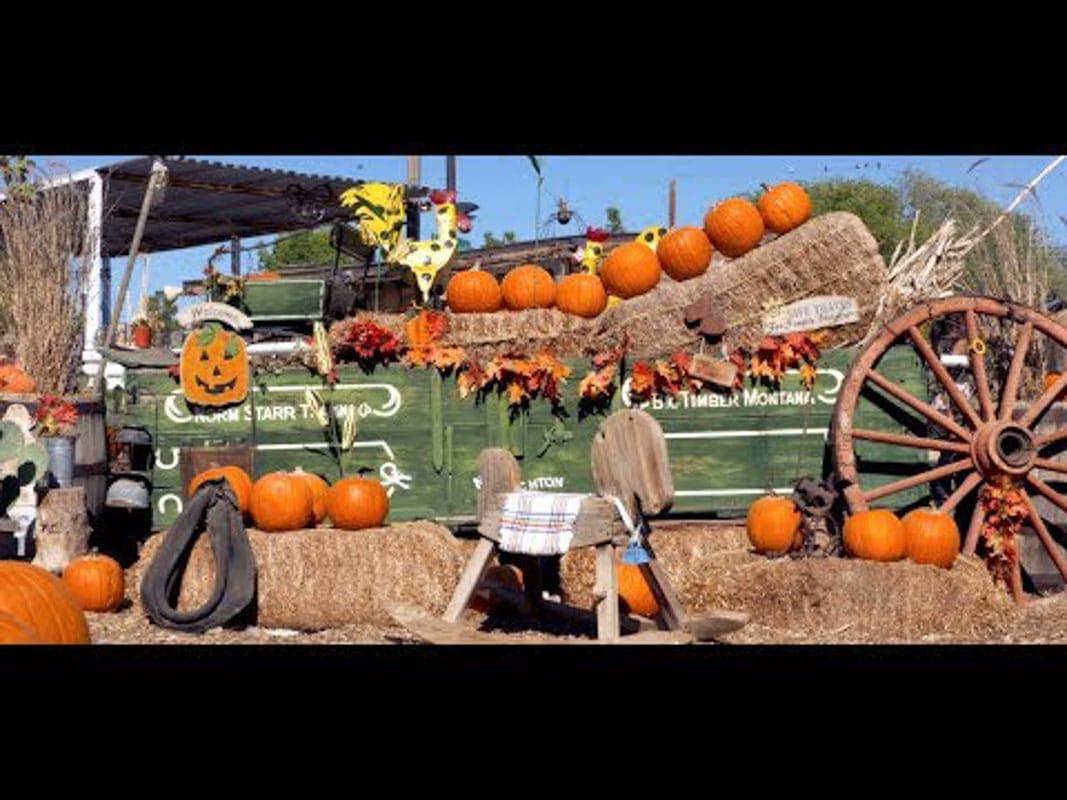 There is a $20 entrance fee per family. This gives you access to the ranch and includes a pumpkin.
5. The Las Vegas Farm
The Las Vegas Farms hold the annual Farm Fall Harvest Festival that is a blast for all ages. The fun festival consists of a cow train, pony rides, corn mazes and more. At the farm's pumpkin patch you can find a selection of squashes and pumpkins. You will be greeted by egg-laying hens and can also purchase a range of homemade, artisan breads, jams and jellies.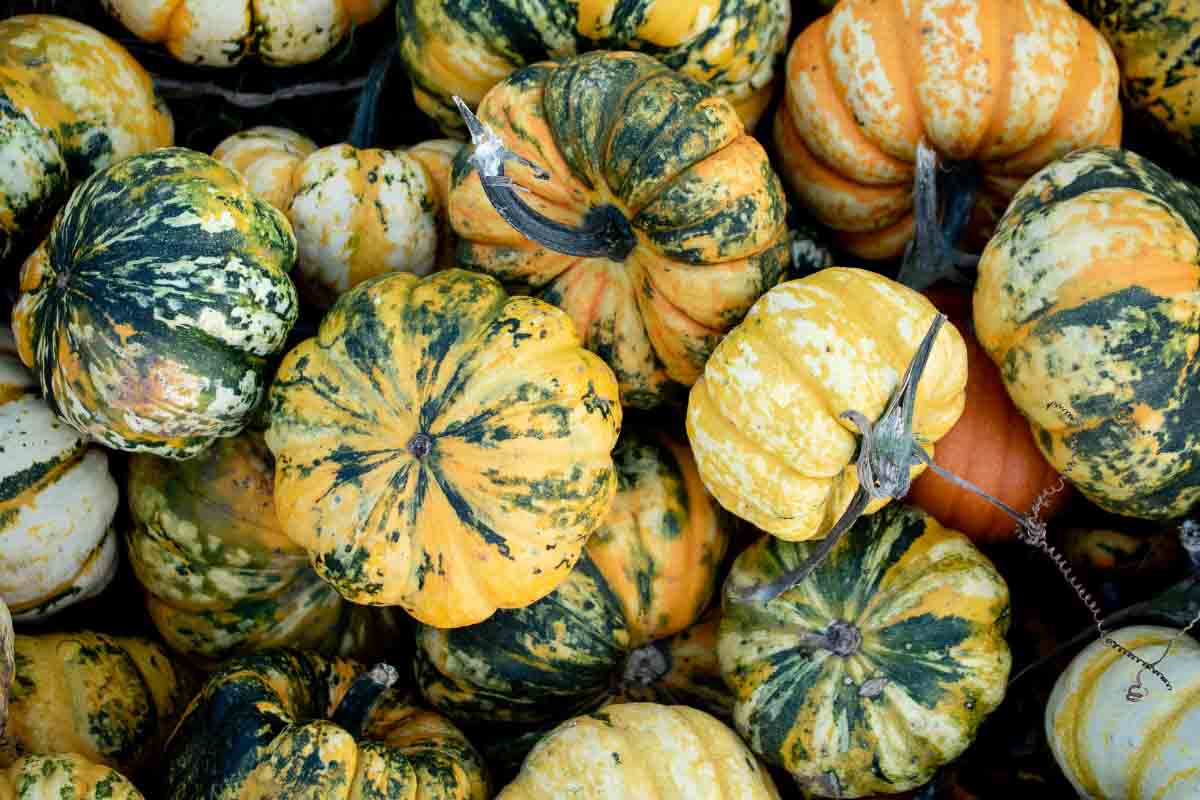 You can expect to pay $8 per adult and $4 per child for entrance to this farm.
6. Staheli Family Farm
This family farm has a stunning pumpkin patch as well as a corn maze, giant chair, zip line and pig races. You can spend the whole day exploring Staheli Family Farm and making memories at all the attractions.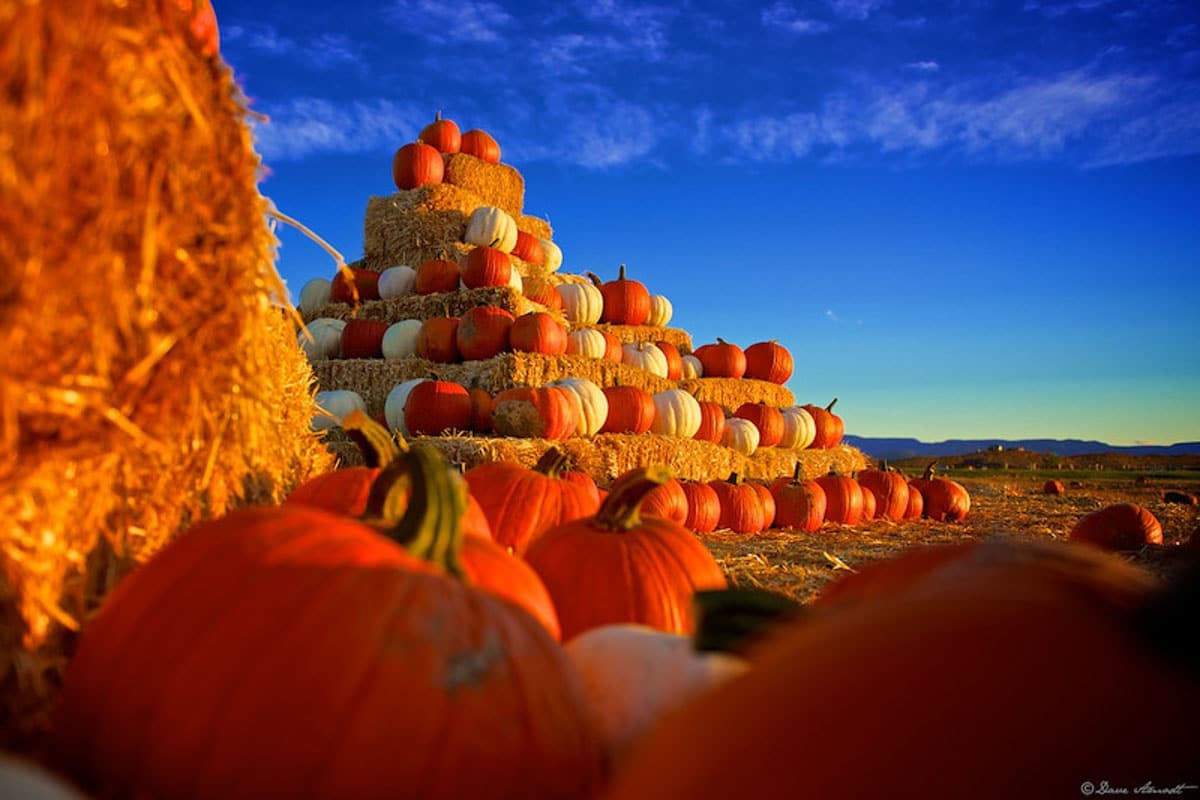 In the evening, adults can come back for the Field of Screams and Zombie Rampage for a bit of a scare and start their Halloween night.
This farm has been in the family for six generations and has just celebrated 20 years of festival fun.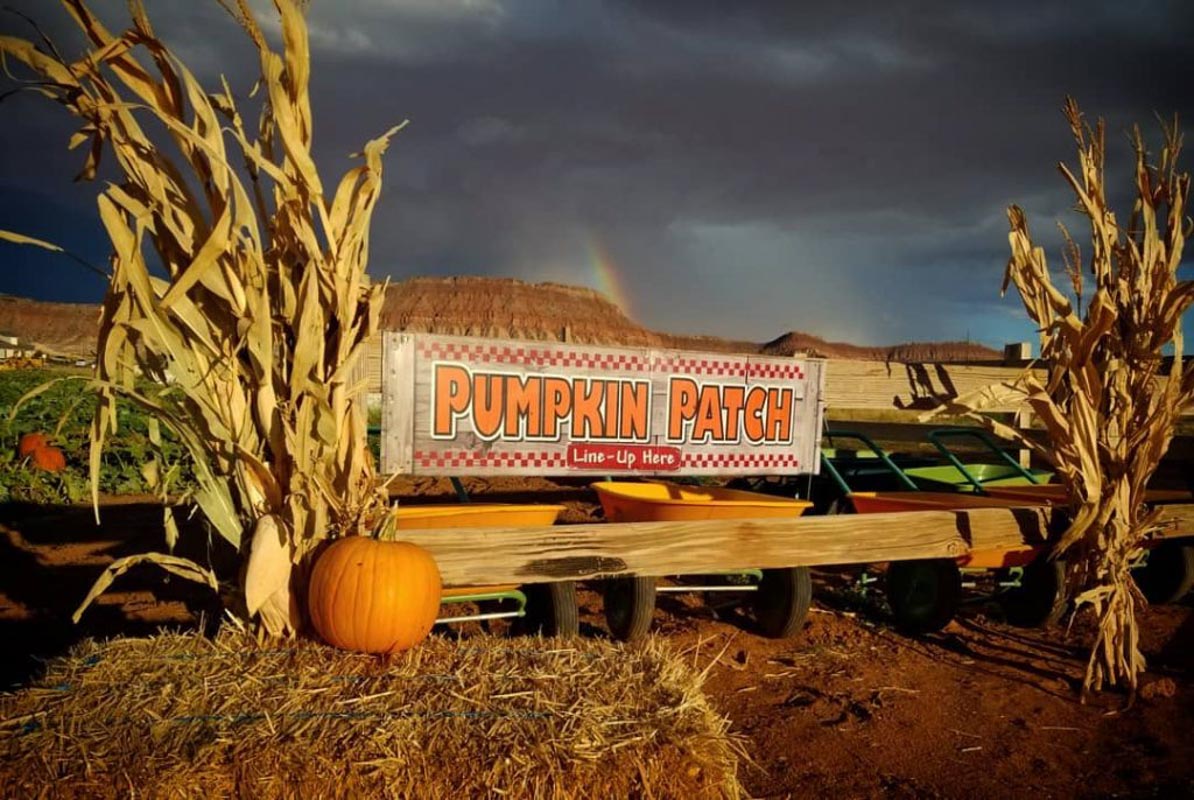 7. Seasonal Adventures Pumpkin Patch
Come and find pumpkins of all shapes and sizes, colors and tastes. Sit on hay bales, surrounded by corn stocks and a scarecrow giving you the beady eye from the corner. You can never not be smiling while you're here.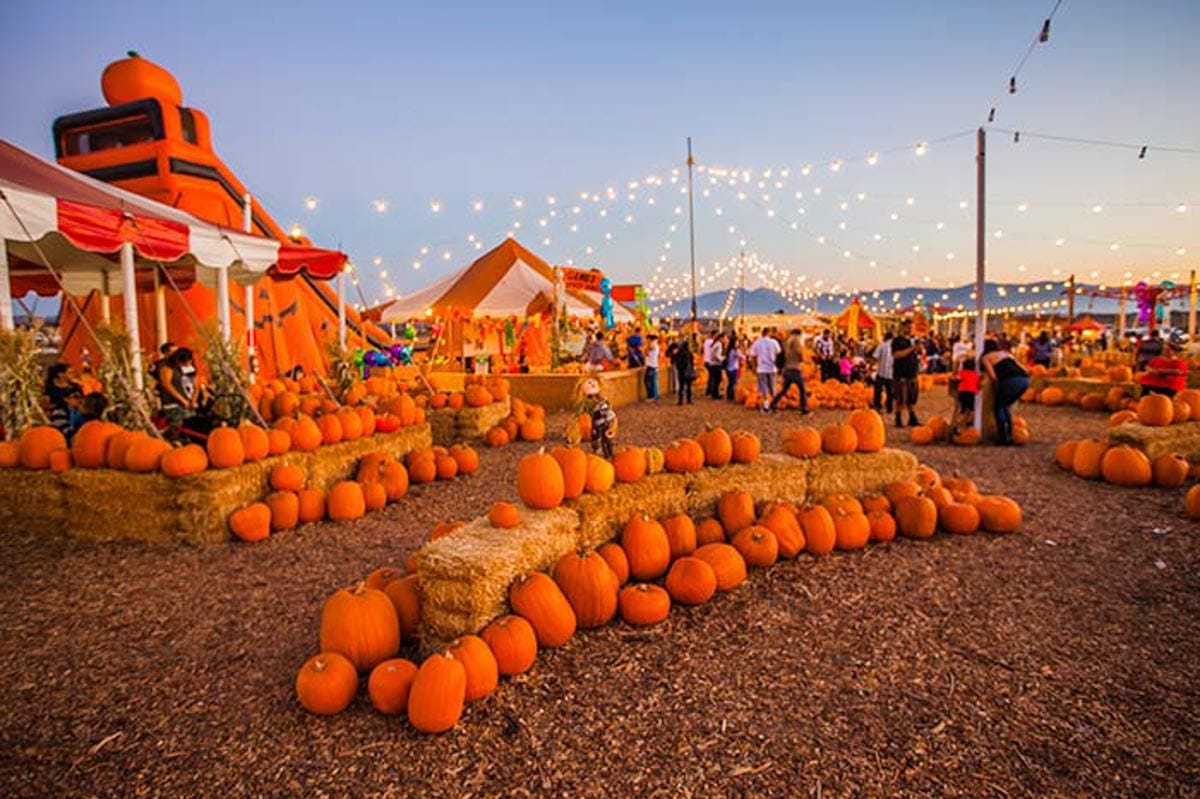 ⇒ Interested in heading to California? Check out my posts on Unique Restaurants in San Francisco, Things to do in Calistoga review of the great Solage Spa, 19 awesome places to watch San Diego Sunsets, visiting Yosemite in One Day, 15 Best Northern California Hot Springs, 15 Best Places to Watch San Francisco Sunsets, 10 Stunning Sunsets in California and in Yosemite in October and my guide to a Livermore Wine Tasting.
Guests to the Seasonal Adventures Pumpkin Patch can enjoy free entry to pumpkin patches with a bungee jump, electronic rides, games, an animal petting zoo, obstacle course and an inflatable jumping house.
8. Horses 4 Heroes Community Equestrian Center The Ranch
This lovely ranch has a pumpkin patch of already gathered pumpkins for you to seek through and pick your favorite. Here, they host a fall festival to raise money for the horses 4 heroes fund. There are child-sized hay bale mazes, horse-drawn rides, tractor rides and a trick-or-treat event for kids to take part in.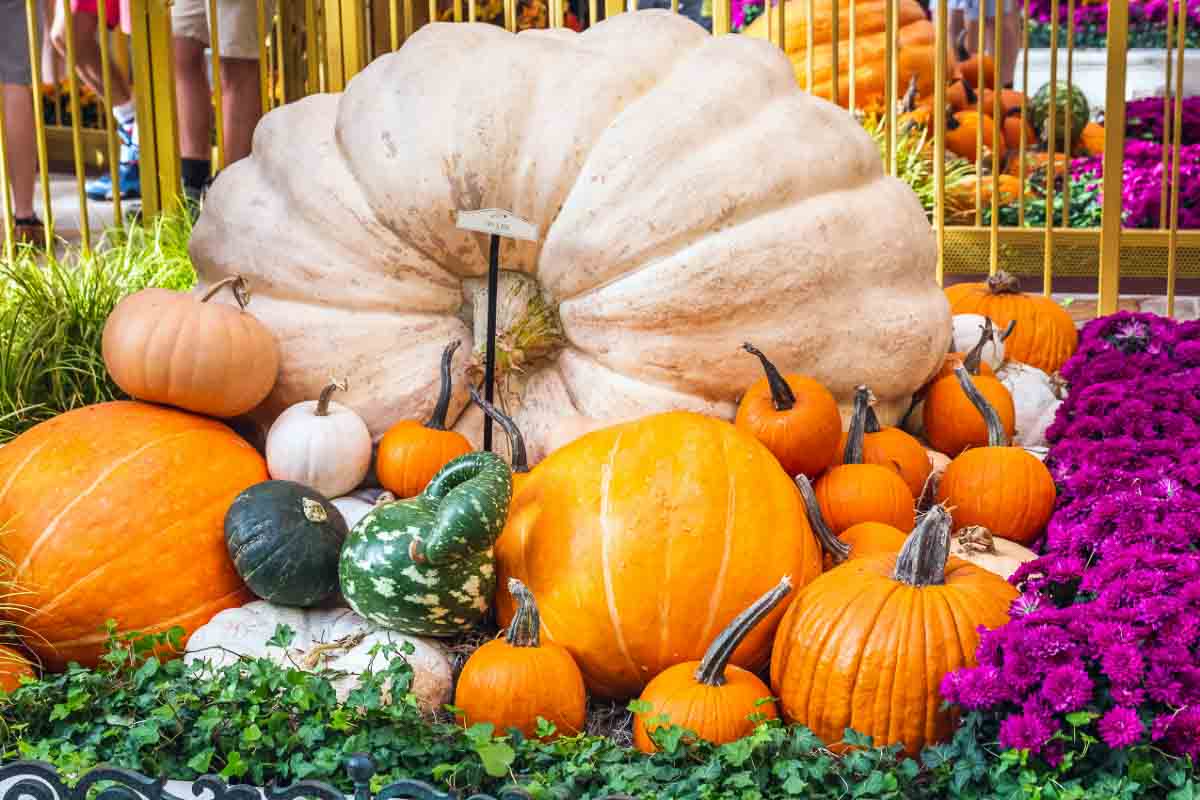 The Horses 4 Heroes Ranch is open from the 3rd to the end of October, giving you plenty of time to come and join the fun fall madness.
9. The Undead Maze
The Undead Maze is a popular scare if you're in Las Vegas over Halloween or fall. On top of having an awesome and scary adult haunted maze, there is also a pumpkin patch full of pre-picked pumpkins waiting to come home with you.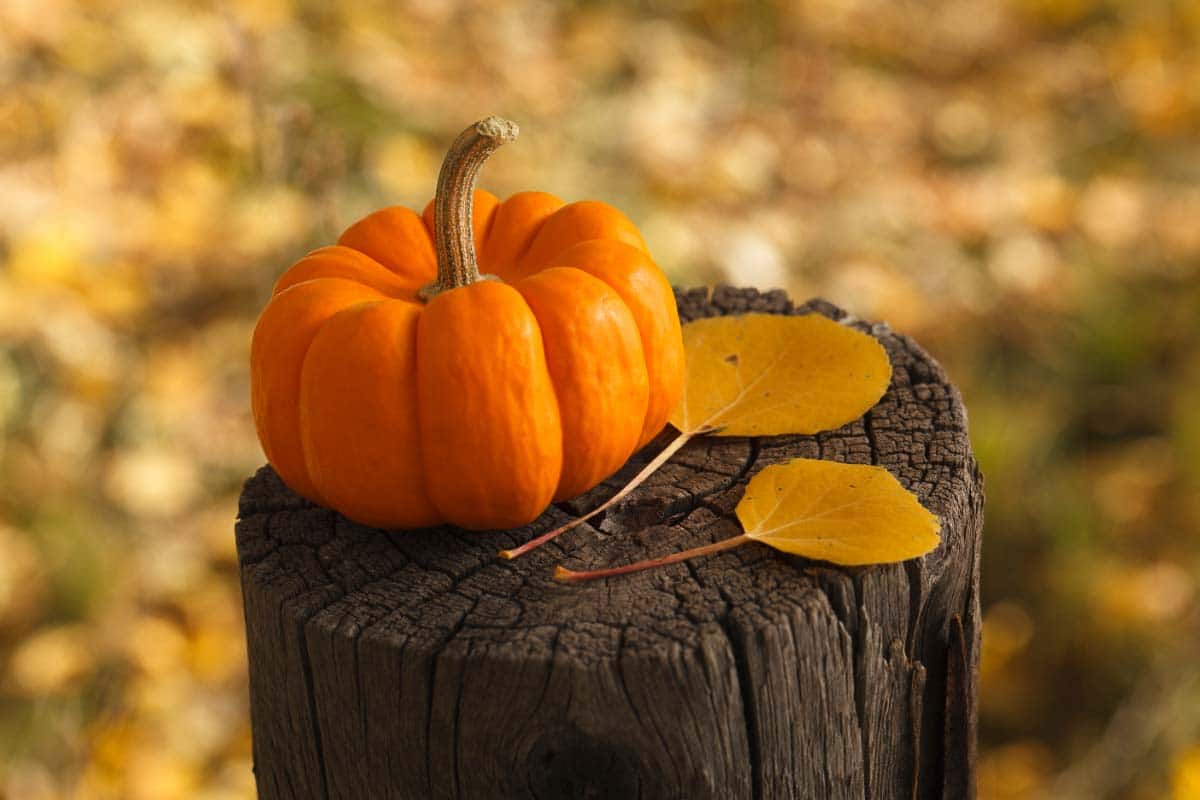 Make sure to bring cash with you as this farm doesn't have card facilities. There is also a hay maze for children to play in. The Undead Maze is an NGO and the profits benefit the Nevada Youth Partnership.
10. Las Vegas Farmers Market on Rampart
While this option isn't really an all-included fall festival pumpkin patch experience, it is a great pumpkin patch of gathered veg for visitors to purchase and take home.
At the Las Vegas Market, you can also choose from a selection of pre-picked produce. Visit the food and beverage stand and head to the picnic area to unwind and take in the fall beauty around you.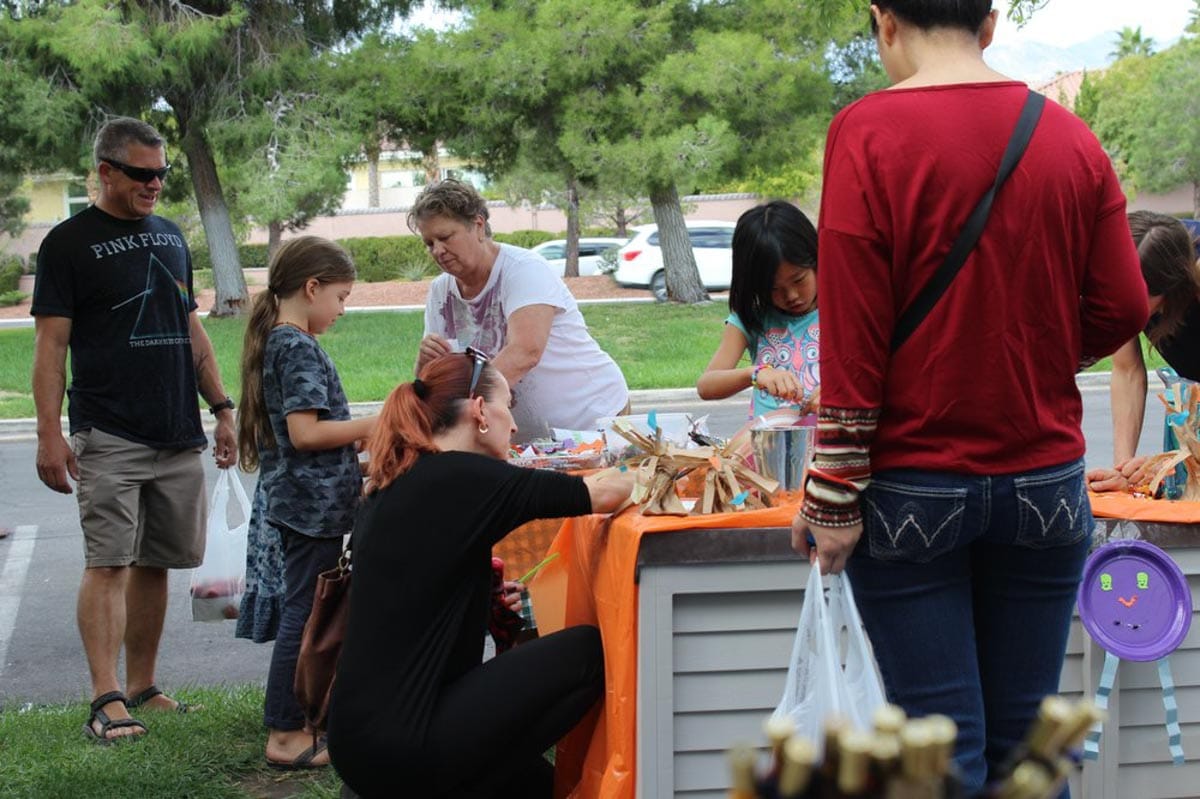 11. Las Vegas Farmers Market on Garden Park
Similar to the previous pumpkin patch mentioned, this farmer's market has a patch of pre-picked fresh produce for you to look through and choose the right one. There are also food and drinks stands and a designated picnic area to eat your meal.
There are normally crops available all year round in this pretty and open-aired farmer's market. You can check the website for information about upcoming events like Pumpkin Fest, Corn Fest, Strawberry Fest and more.
The markets are both open from 4 pm – 8 pm daily in the summer, and from 2 pm in the winter months. The markets only accept cash and all produce is from certified farmers.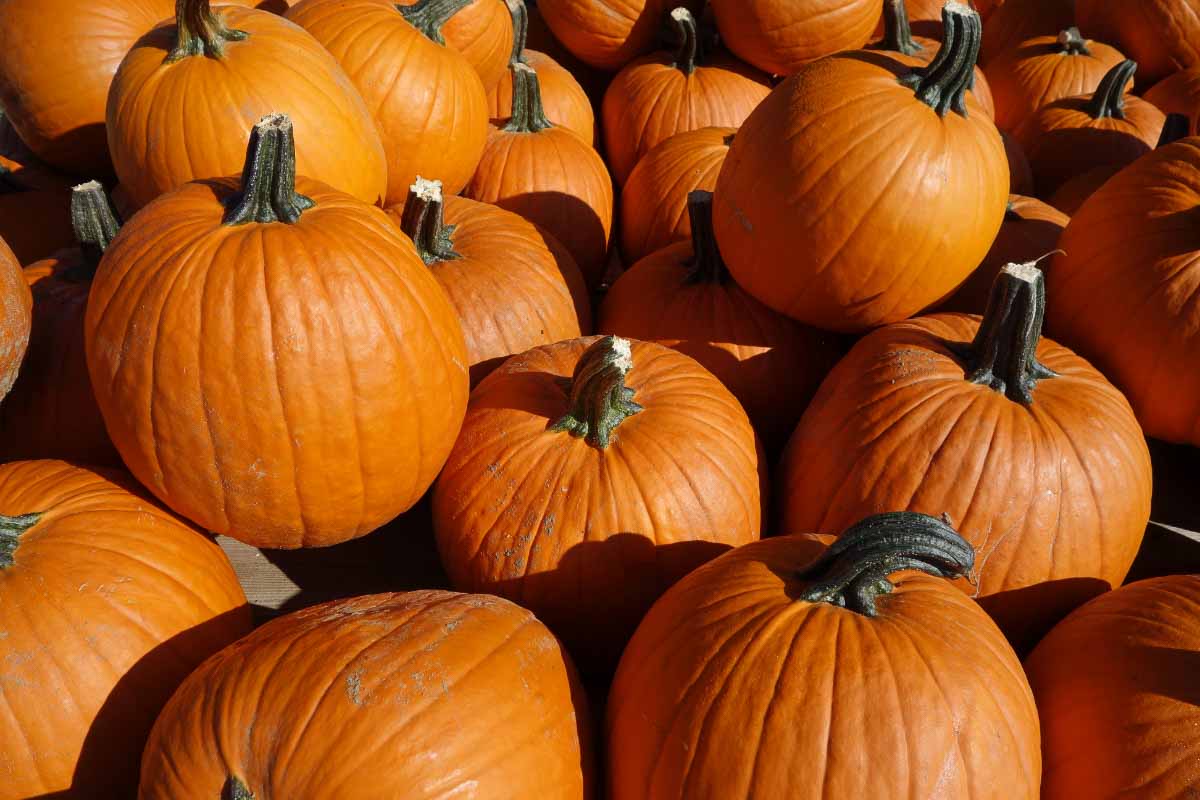 ⇒ If you're enjoying this article you'll love my articles on 15 North America Landmarks, the 10 Most Famous Landmarks in the US, 7 Most Beautiful Bridges American Bridges, 60 Most Famous Landmarks in the World, 9 Gorgeous Lakes Canada has on offer, 15 Most Beautiful States in the US, 16 Most Beautiful Cities in Canada, 11 Beautiful Canada Landmarks and the 20 Most Beautiful Cities in the United States.
Final Thoughts on Pumpkin Patches in Las Vegas
Whether you're looking for the scariest Halloween pumpkin to carve or the sweetest one for your famous pumpkin pie, these pumpkin patches in Las Vegas will have you covered. And while you're there, enjoy the hayrides, colorful fall landscapes and a chance to beat the corn maze.
I covered all of the costs associated with writing this article. However, this pumpkin patches in Las Vegas post includes affiliate links. That means if you click through and end up making a purchase I will receive a small commission. I wanted to make sure you were aware of this.