I love a walking tour! It is my favourite way to explore a city. Even when that city has been my home for nearly 15 years! So when I was offered the opportunity by tour experts Local Guddy to take any tour I liked with them I leapt at the chance to explore London Graffiti and Street Food.
We met our lovely tour guide Amicie not far from Liverpool Street station on a luckily bright and sunny Saturday morning. Appropriately we met under the Goat sculpture! Our first stop was coffee! We visited Nude who roast their own coffee and I had a fantastic flat white.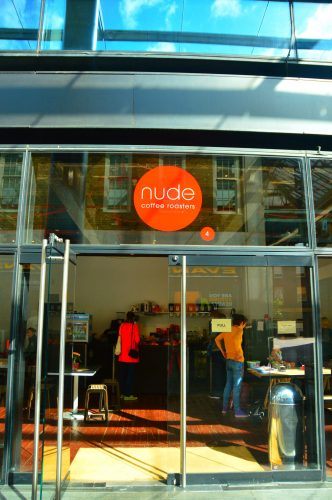 We were then on the edge of Spitalfields market. The tour wasn't about Spitalfields (which is great if you haven't been) but we did have a quick wander through. Amicie then pointed out the classic Ten Bells pub. It was a little early for a pint but again this is a great place to go for a drink when in London.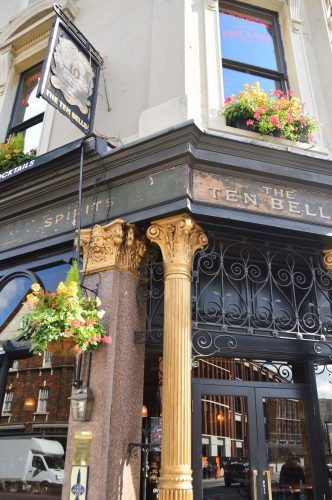 The focus of the tour was the back streets around Brick Lane. Brick Lane is traditionally known as being the centre of Indian food in London. The famous Indian restaurants still dominate the street but now cool cafes and stores have been added as well as stunning London graffiti.
London Graffiti
Amicie is a qualified art historian and her knowledge and understanding of art really helped us to gain an appreciation of the London graffiti that we saw. We were fascinated to discover that one of the major trends in London graffiti is using smaller areas of the walls. Artists are essentially producing stickers and then applying them to the walls. This creates amazing collages with the works of multiple artists.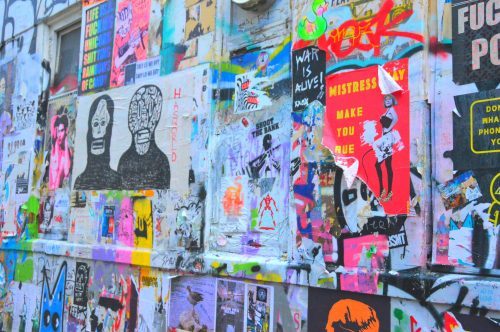 As you might expect quite a lot of the art makes a political statement. Teresa May and of course Donald Trump are the most popular politicians!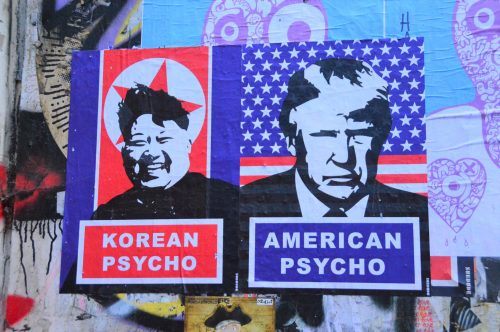 We also explored some of the lovely old architecture of the backstreets. Amicie shared with us background stories on the classic brick buildings. I particularly loved the wooden shutters – it was almost like a touch of Amsterdam in London!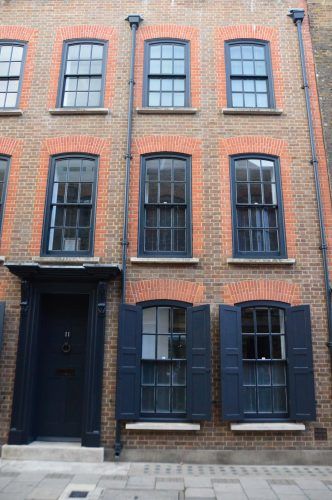 One of my favourite London graffiti artists is the guy that just adds his little black stick men to existing signs – normally the simplest signs so that they stand out.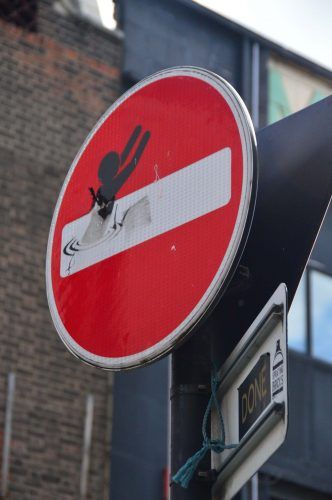 Another trend is artists producing work that fits in with the surrounding areas. I loved the one you can see in the next photos. The artist incorporated the actual trees into the work as well as playing with the height of the space.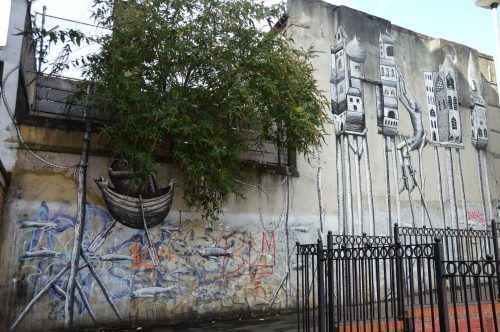 X-rays are not something I have seen used as a basis for art so we loved these murals.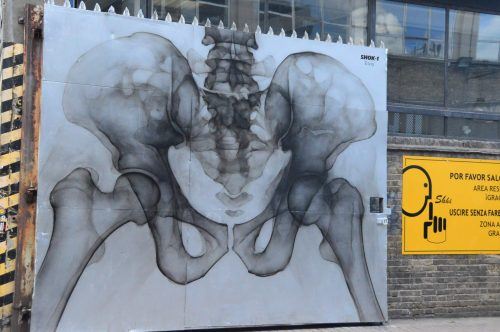 There was also a car destroyed by a monster plus a car in perspex glass which I didn't quite understand but was fun to see!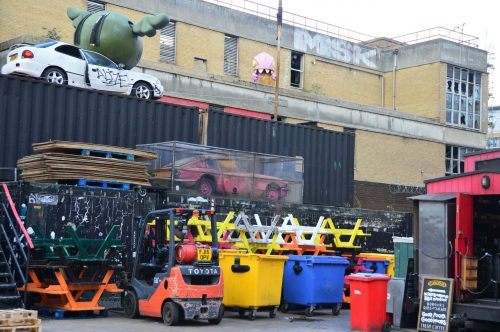 Our next stop was the Nomadic Community Gardens. I would never have known this place existed! It is a bit of a wander off Brick Lane so not so easy to find. Essentially it is like an allotment on steroids! Apparently, the council will be developing this rather large plot in the future. As that is the case they have basically offered the space up free to residents to do with it what they will.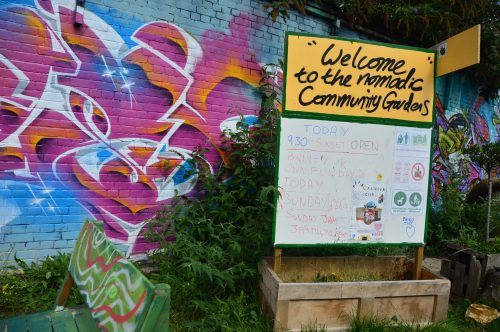 There are seating areas and art everywhere! Residents can come and paint and build to their heart's content. There is even what appears to be a costume store of some type within the gardens! This third space also allows people to run events and has a fantastic atmosphere of community spirit.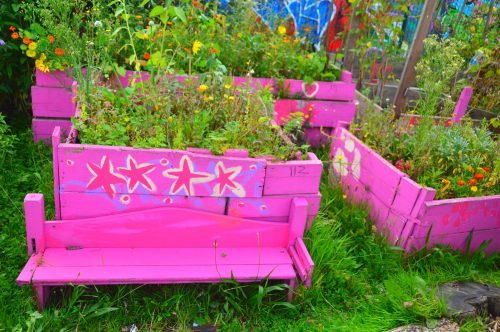 Importantly there is a little cafe – the Roving Cafe – on offer for coffee and cake!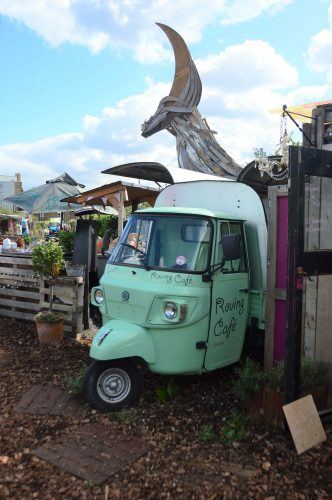 London Street Food
We were able to stop for snacks along the way – all at spots of course recommended by Amicie. A highlight was the amazing bubble waffles! These are waffles that basically act like a wrap for different fruit and sweet combinations. yum!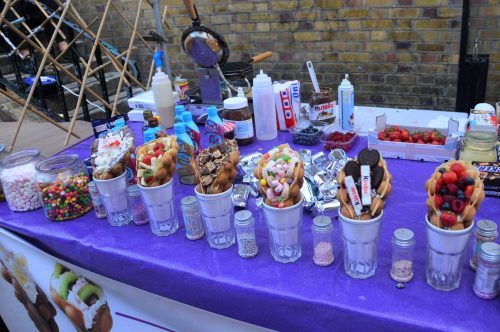 Our first stop, however, was at the Tibetan dumpling stand for some chicken momos. They were much better than most of the momos I tasted in Nepal!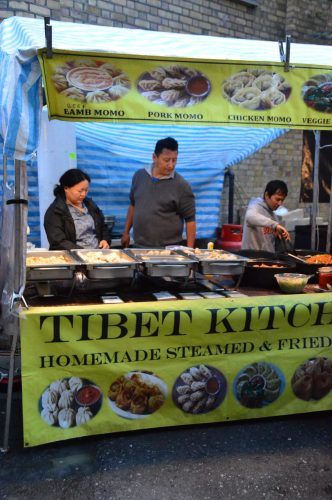 We then headed to the Old Truman Brewery. This gorgeous building is now filled with street food vendors. There is literally every cuisine that you can imagine represented! There is also a decent sized seating area so that you can enjoy your food.
Korean fried chicken with every variety of sauce you could imagine was on offer. However, the vendor that most stood out to me was the one from Peru. He was selling La Causa which is basically ceviche in a kind of milky mayonnaise type sauce. He differentiated his offer by providing La Causa in mini sandwiches on purple bread! Very instagram ready!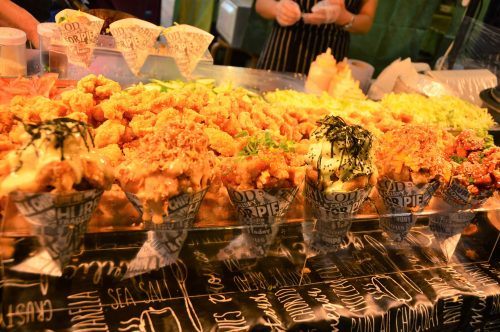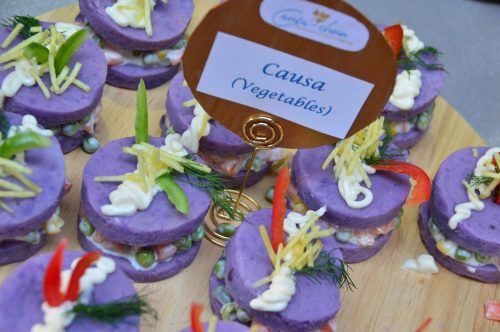 We then went past the Cereal Killer Cafe! Yes, what a brilliant name! This cafe actually does sell cereal – every kind you can imagine! It is quite small so we weren't able to go in and try it but it was filled with quirky retro packaging and super cute.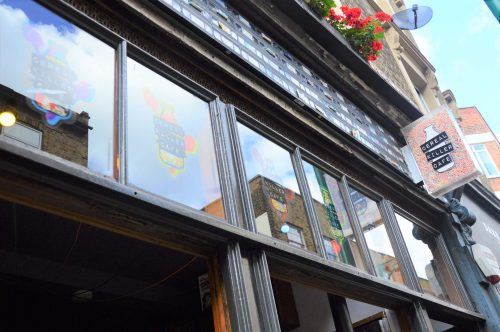 Our last stop was appropriately chocolate based! Amicie introduced us to an amazing chocolate shop called Dark Sugars. There are actually two of them along Brick Lane! They have a mix of chocolate truffles and slabs. And most interesting were pearls. These looked like bath drops but tasted incredible!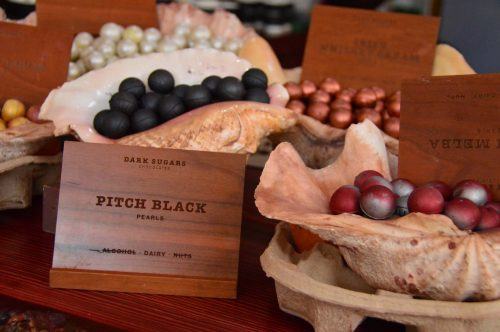 This was a fantastic tour to really discover hidden London Graffiti and street food. Even as a Londoner I saw and learnt many new things. As you can also hopefully tell it was a very photogenic tour so make sure you take your camera!!
If you're coming to London why not read some books to get you in a London mood?
Products from Amazon.co.uk
‹
›
Boutique Hotels in London
Artist Residence is located in Pimlico which is fabulously central. IT is in a gorgeous 5 store regency building and has a cute bar. Prices start at £150 a night. Click here for latest prices and deals
The Portobello Hotel is located in one of London's best known and cutest neighborhoods Notting Hill. This is also the hotel where Kate Moss and Johnny Depp filled up the bath with champagne! The hotel is located on a quite street but is a great location. Don't miss Portobello Road not just for the traditional Saturday market but for loads of great restaurants and bars like The Distillery – and one of my favourite London experiences The Electric Cinema. Prices start at £150 a night. Click here for deals and availability.
The Great Northern Hotel is ridiculously close to Kings Cross and St Pancras stations which is incredibly convenient. This area has also nearly finished its amazing rejuvenation project and there are loads of fabulous restaurants and bars and interesting things to do on your doorstep. The hotel dates back to 1854 but has had a major refurb so it feels fresh and modern. Prices start at £229 a night. Click here for deals and availability.
The Hoxton hotel is in the heart of east London in Shoreditch and a perfect base for exploration. The rooms aren't huge but the location makes up for it – as does the great value for London with rooms starting at £99 a night. Click here for deals and availability.
Useful Links:
Heading to London? I live there so I write about it regularly! Check out some of my other posts here:
London's best new restaurants 2017
London Afternoon Tea Mad Hatter style 
Breaking Bad Night ABQ Cocktail Bar Review
London Victoria Nova Restaurants
My review of British Airways World Traveller Plus
Products from Amazon.co.uk
‹
›
Getting to London and Getting Around:
For cheap flights to Click here for prices and deals. Or check out my favorite Middle Eastern airlines – particularly if you're flying Business Class – I am a big fan of  Click here for prices and details on Qatar Airways and Click here for prices and details on Etihad Airways business class to London.
When in London the tube and buses are absolutely the best way to get around town quickly and cheaply. The best way to pay for this is to get a London Oyster visitor card – which you can order before you leave home. However, once you leave London trains are a great option – Train prices and availabilities – or the roads are less scary outside London so hiring a car can work well – for great deals on car hire click here. 
You can also find a Great Deal on Travel Money here and Click here for travel insurance.
Tours Around London:
Central London and the key tourist sights are so much closer than you might think! Grab your visitor oyster card and it is quite easy to get around. In addition to doing that I personally love taking a couple of tours when I visit cities – especially to find interesting food places or more recent history or hidden gems. Two tour companies I like alot for general interesting tours in London are Local Guddy and Get Your Guide. I also highly recommend London Tailored Tours and the fab Charlie -, especially for her brilliant Borough Market Tour.
If you are traveling solo and interesting in travelling beyond London check out Just You Holidays the United Kingdom,  Exodus Holidays the United Kingdom, Explore Holidays United Kingdom and /or G Adventures the United Kingdom
My Pinterest board for London has not just my posts but mostly other posts on London that I like.
You can also find a Great Deal on Travel Money here and Click here for travel insurance.
Like this post? Why not Pin It?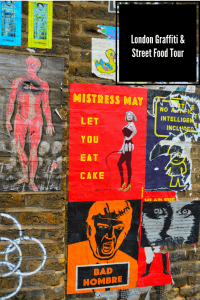 If you clicking through on the links that appear on my blog posts around flights, accommodation, tours, travel insurance etc. I get a small commission if you end up buying on these sites. Just wanted to make sure that you knew!
Thanks very much to Local Guddy for providing me with this fab tour
Summary
Article Name
Discover London Street art and street food
Description
London's street art and street food scene are booming! Explore these exciting developments with a fantastic London Graffiti and Street Food Tour
Author
Publisher Name
Publisher Logo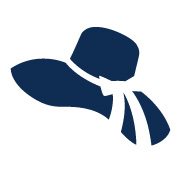 ---
Also published on Medium.