The Mornington Peninsula weekend away is the quintessential beach escape for Melbournians. It is a beautiful stretch with several very cute beach-side towns. And with the new freeway, you can be there from Melbourne in just over an hour with good traffic! This is definitely a place where you will want a car – it is not easy to get around on any form of public transport and taxis are very hard to get when it is busy. We were heading from Dromana. Here is your guide to the best Mornington Peninsula Attractions: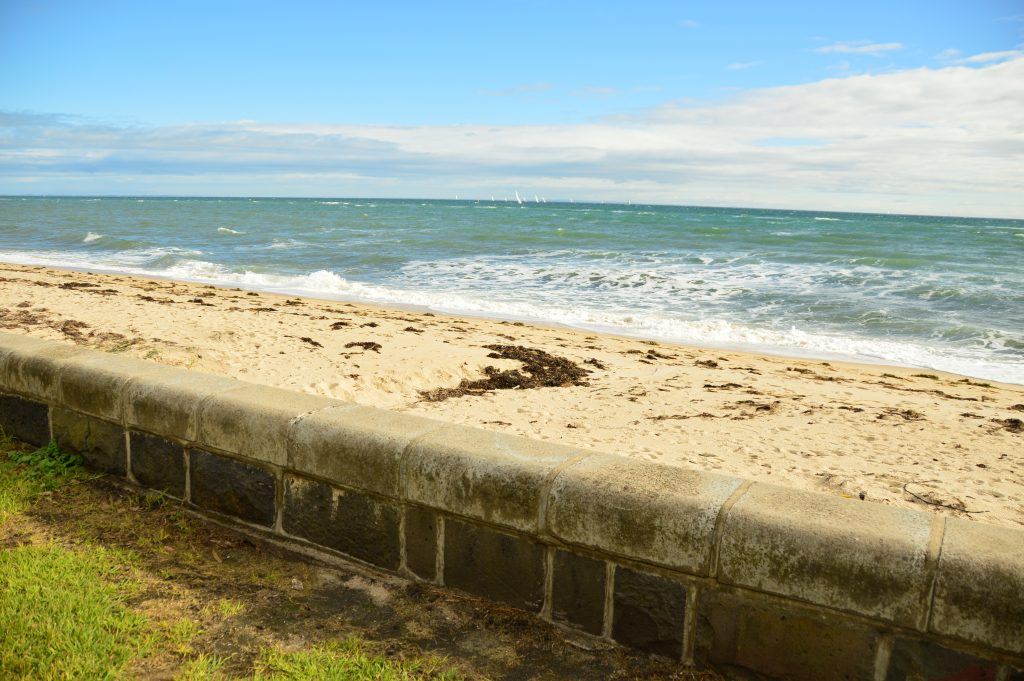 I went down with my friend Vikki who conveniently has a family beach house in Dromana. Dromana has changed a lot since my youth – it now has cute shops and cafes and is a bit of a happening area! This was also the weekend of the pumpkin for me. I am a bit obsessed with pumpkin. Proper pumpkin which I define as a pumpkin with a dark skin. The light-skinned Halloween type taste like the plainest butternut squash when cooked up.
However dark skinned pumpkin is a whole other story! Roasted till it borders on mash this is one of my favorite things. It is very difficult to get in the UK so I was determined to eat as much pumpkin as possible. I am delighted to say that I managed to have pumpkin at all three meals over the weekend! It would have been a better story to have these in three meals that followed one another but alas I wasn't quite able to manage that feat!
Mornington Peninsula Attractions – Friday Night in Dromana
We drove down on a Friday afternoon and got to Dromana for wine time! We enjoyed our wine at a great restaurant called the Two Buoys which is on the main street along the front beach. It was packed for a winter's Friday night. It did deserve to be packed but it was possibly helped by the fact that very little else was open!
They have a bar area which also has larger tables for eating as well as a separate restaurant. After a 30 minute wait (worth making a booking even in winter) we nabbed a table in the bar area. The menu is set up for sharing – one of my favorite things to do as I then get to try more items!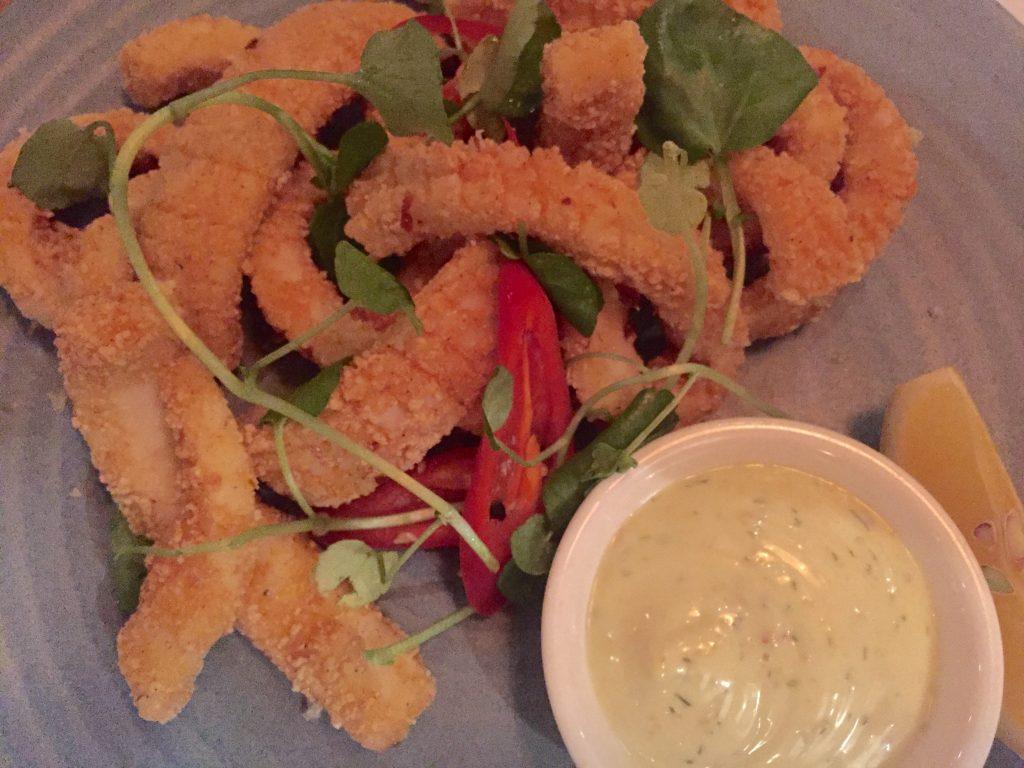 We kicked off with the chicken wings. Friday night is chicken wings special and a ½ pound is only $5. This works out as approx. 7 wings so is great value. You are also offered your choice in terms of basting and we went with honey and soy. Next up was the calamari which was excellent – thick tender calamari in a very light coating.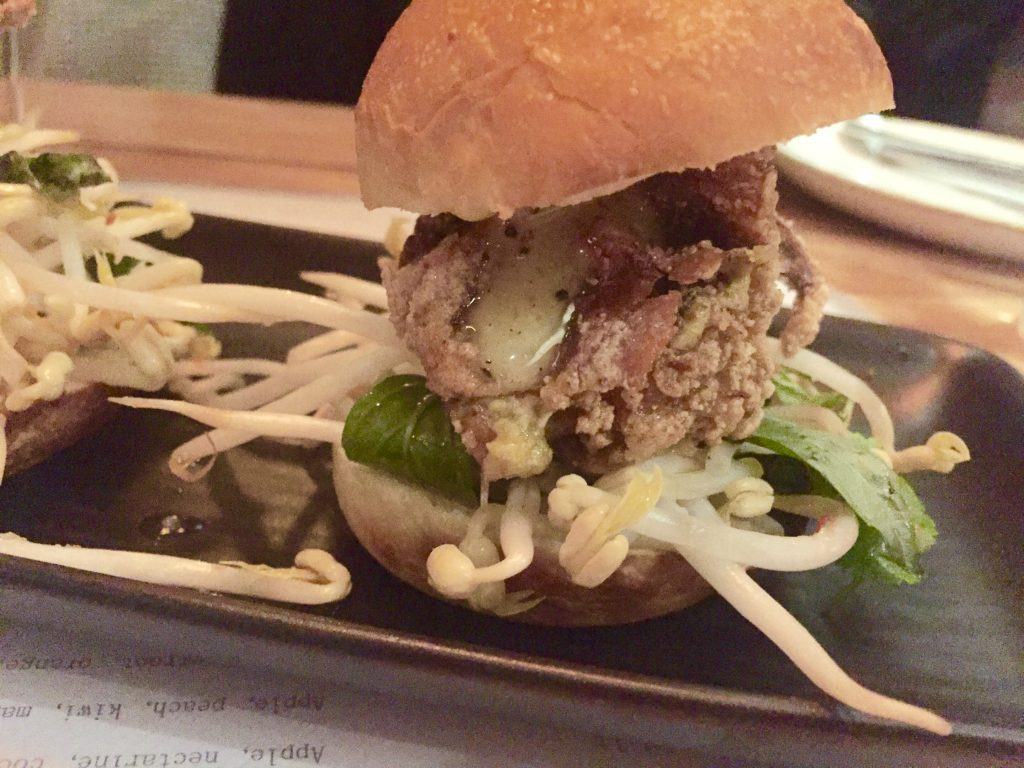 Then the highlight – the pumpkin! This was a very large portion of pumpkin that had been well baked topped with cheese and oregano and was an absolute sensation. I even ate all the skin it was so good!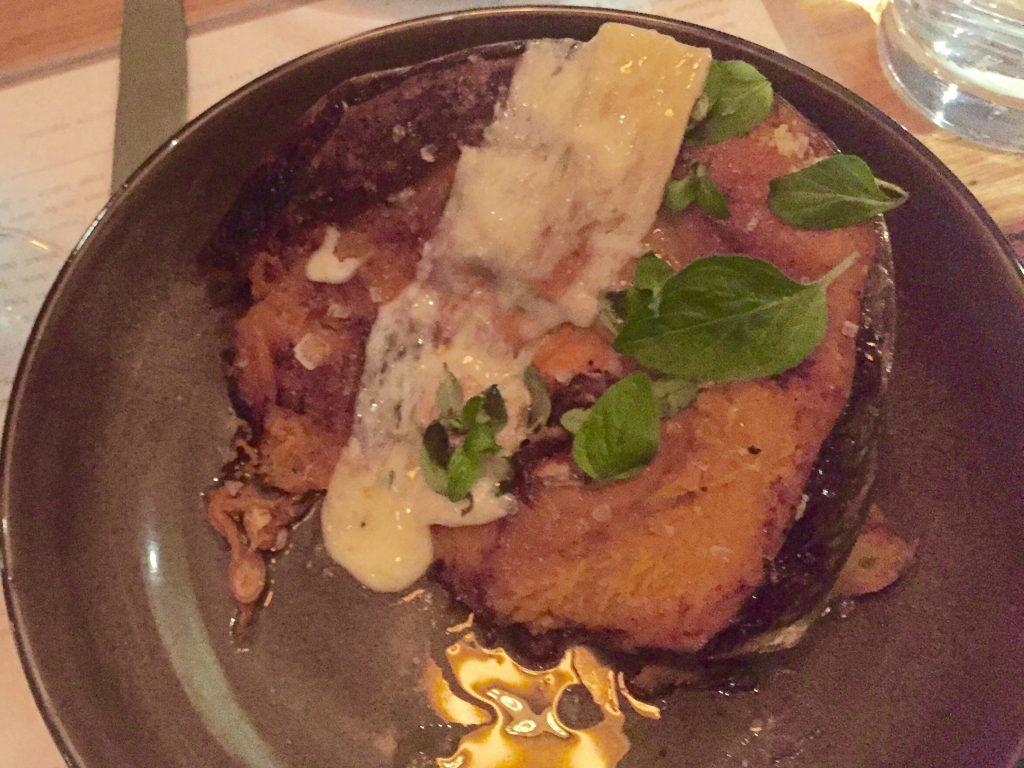 We also had the crab sliders which were a tasty option and a side of seasonal greens to make us feel healthier.
We were up bright and early the next morning as we had decided to drive down to the town of Sorrento and take the ferry over to Queenscliff. The mirror image of the Mornington Peninsula is the Bellarine Peninsula which also has several cute beach side towns well loved by Melbournians. The only way to get between the Peninsulas is by boat. The key way is the ferry between Sorrento and Queenscliff. The ferry leaves on the hour each way and takes about 40 minutes per trip. You can take your car but it will cost another $100 and you probably don't need it if you only plan on visiting Sorrento or Queenscliff only. The adult return ticket is only $22.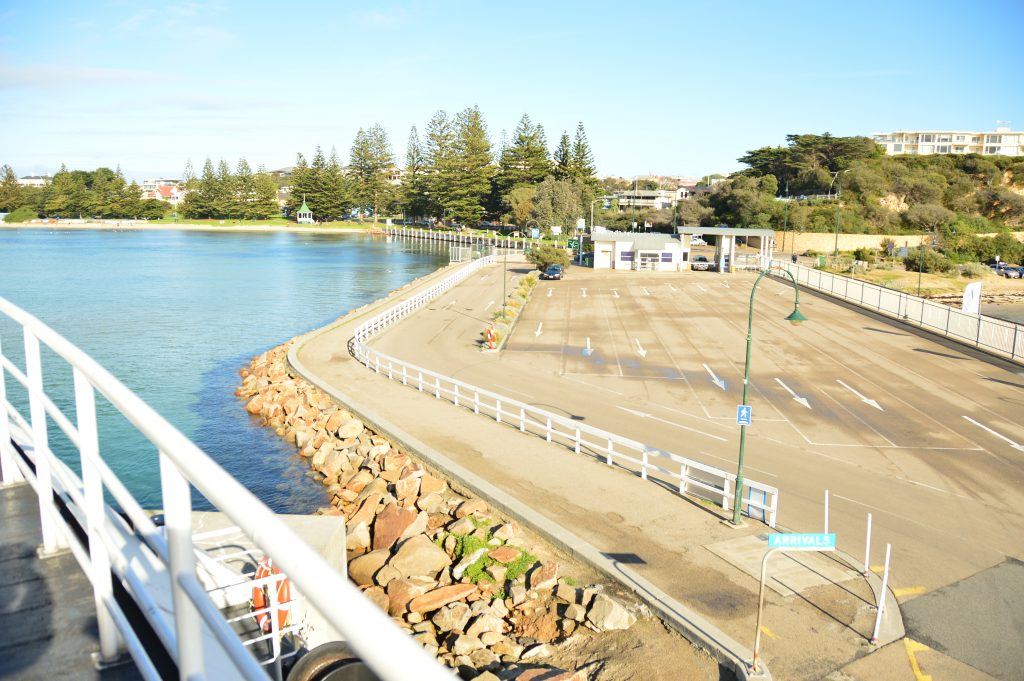 It is a great ferry – very clean and modern. So many ferries I've been on in other countries have dirty windows and feel a million years old. This ferry has sparkling clean windows and feels very fresh. There is a decent café on board and they even had decent coffee! The views heading in and out of each port are also great – would be fantastic to do this in the late afternoon light for photos.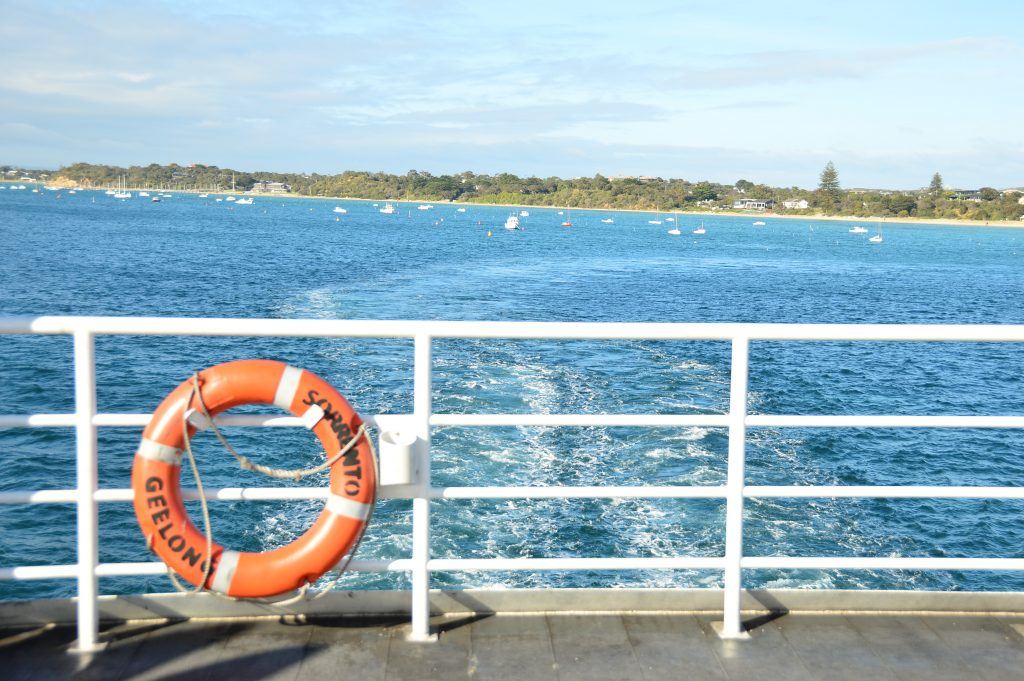 Mornington Peninsula Attractions – A wander around Queenscliff
From the ferry port, it is about a 10-minute walk into the main town. There are some touristy things on the way – the Queenscliff Pier which is quite photogenic (See attached shot!). You can walk to the top of the Observation Tower but we ran out of time for this. And there is a Maritime museum but that isn't really my thing so we gave that a miss.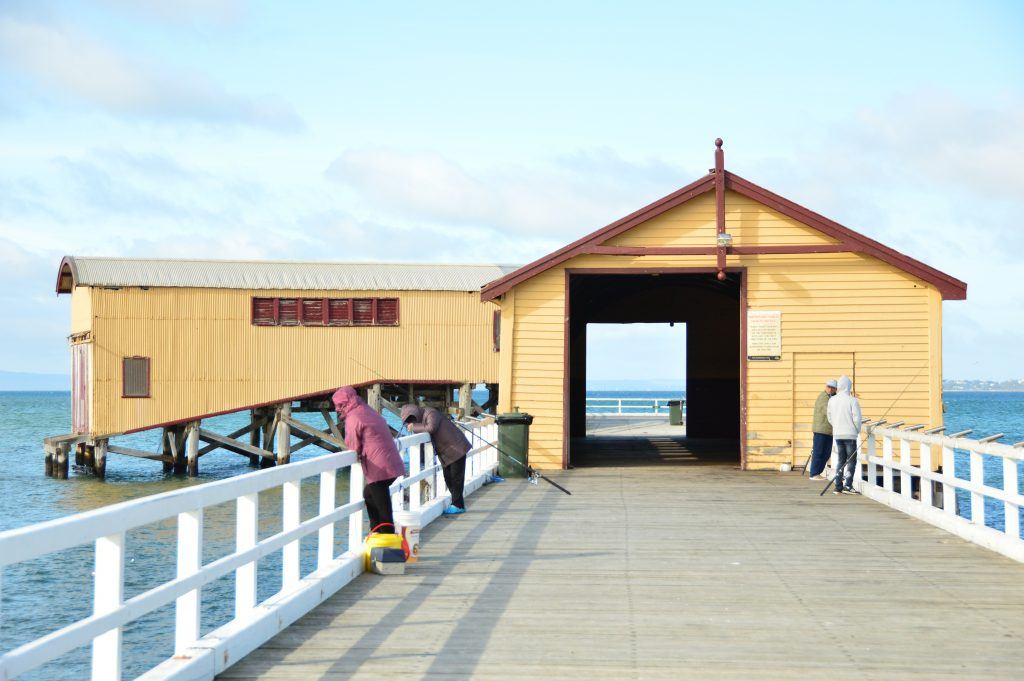 Much more my thing is a wander and finding good food! Queenscliff is a very cute old style heritage town. As you would expect there are therefore lots of cute food shops and loads of antique shops. We decided to visit Salt Bush for lunch. I do love a breakfast/lunch place that also sells beautifully packaged food products that I will most likely never use but really want to purchase.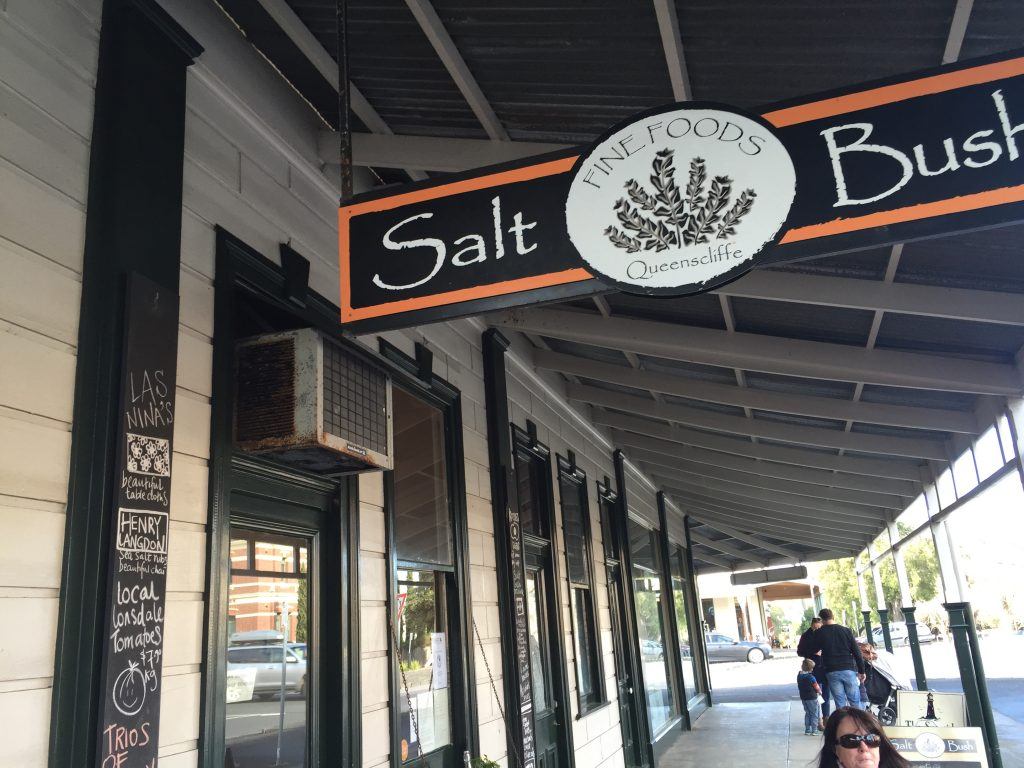 The breakfast menu looked good but we had moved into lunch time. They had two soups of the day and I went with the beef and barley with sourdough toast on the side. It was great – very hearty and flavoursome. I also had a side salad and boy the taste of that local lettuce! Normally I only eat rocket but this romaine was a sensation. And although the dessert options looked very tasty who can go past an old-fashioned lolly shop which was next door!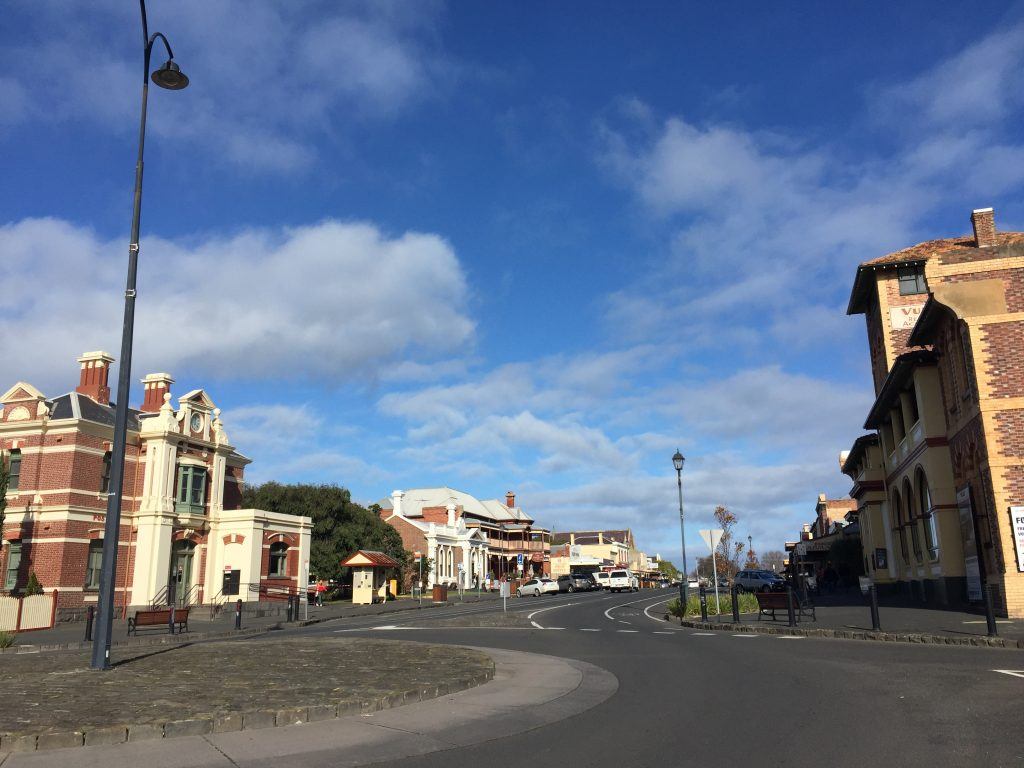 We then wandered the street and had a peek in the Queenscliff Gallery which had some lovely prints. It was very soon time to head back to the ferry as we were determined to visit some of the Peninsula's local wineries.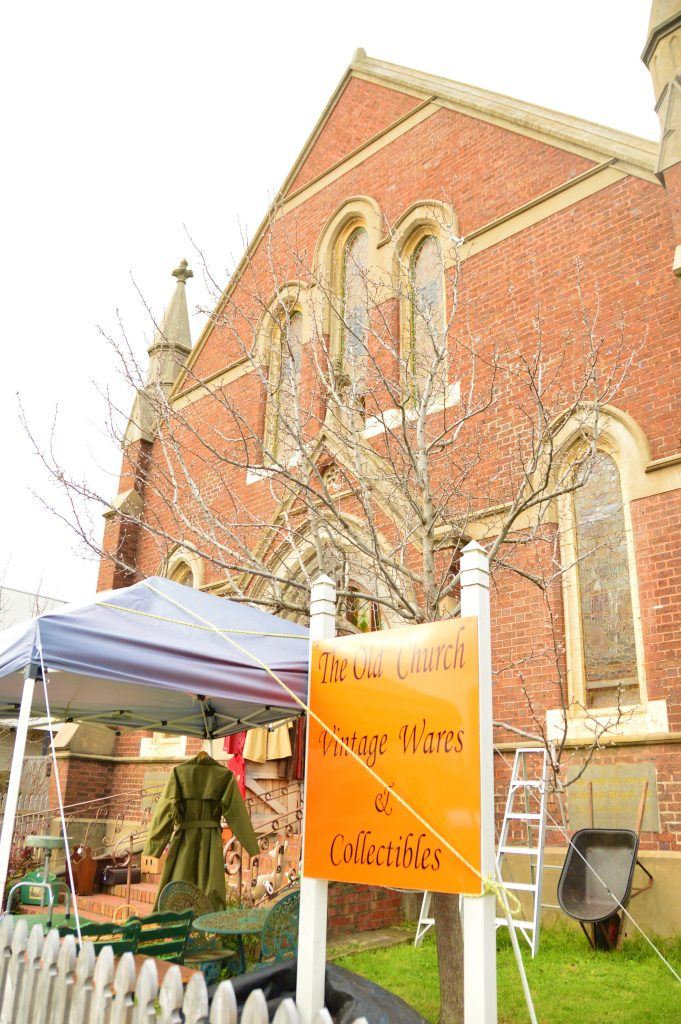 Mornington Peninsula Attractions – The Wineries
Most of the Mornington Peninsula wineries in the area are clustered around Dromana. First up was Red Hill. Years ago I went to a hen's lunch here and it was a lovely setting – and still is. We were just there for the cellar door though. I remembered it as being tiny and they have certainly expanded. We didn't end up purchasing any wine although the Sauvignon Blanc was quite good and features on a few wine lists around town.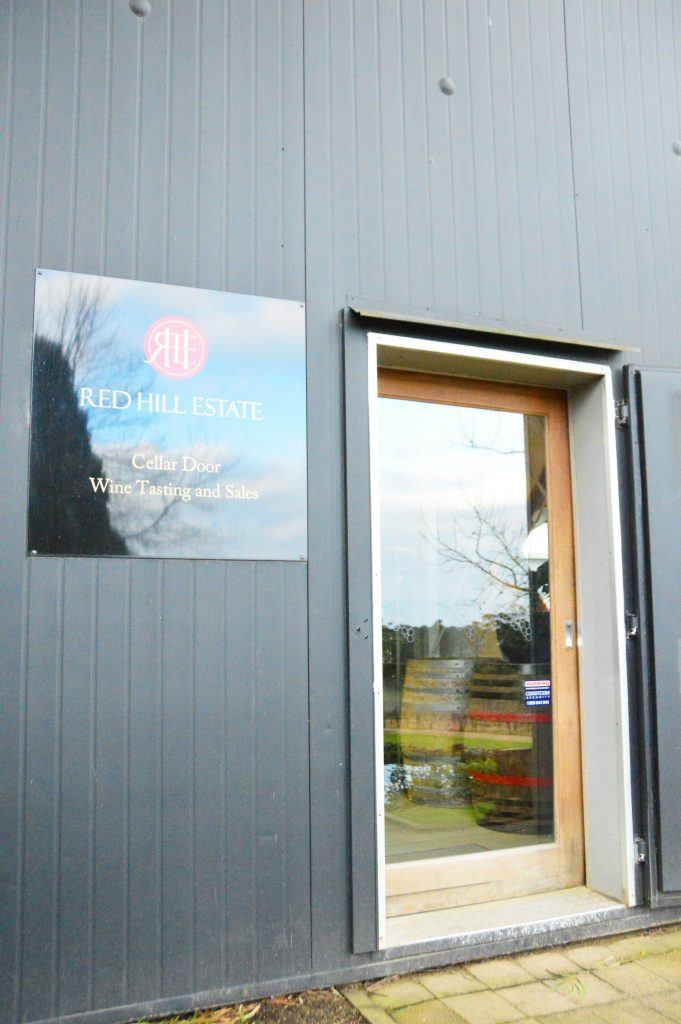 Next up was Port Phillip Estate. This is a super modern building and not what you would expect for a winery. The key to its modern exterior is that the other side is glass floor to ceiling for stunning views of the vineyards. There is a restaurant and a bistro with loads of outdoor seating in addition to the cellar door.  This area is known for its Pinot Noirs and I grabbed a couple of bottles of the Massale as well as a bottle of Chardonnay.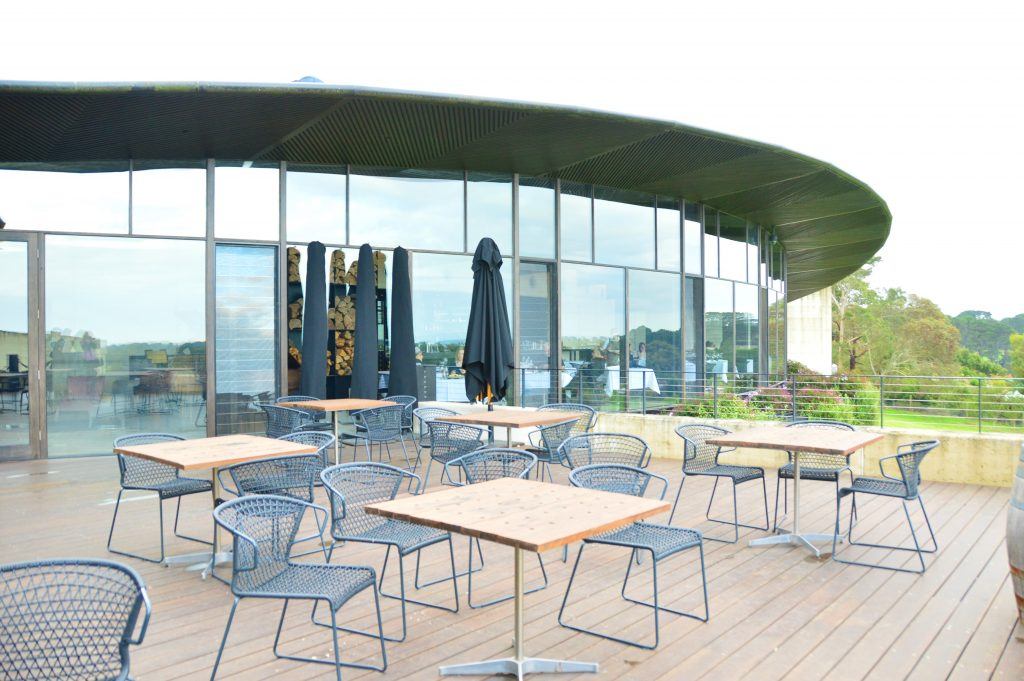 After a long day, we decided it was time for an old fashioned dvd rental from the rental machine outside the local IGA. We popped into town for fish and chips take away and then enjoyed them with our wine purchases and a movie.
Mornington Peninsula Attractions – Sunday Brunch
Vikki was keen for me to try Dee's which is just off the main street in Dromana. It was a fantastic recommendation! Again this is warm and comfy brunch place filled with food products for purchase and prepared items for take away.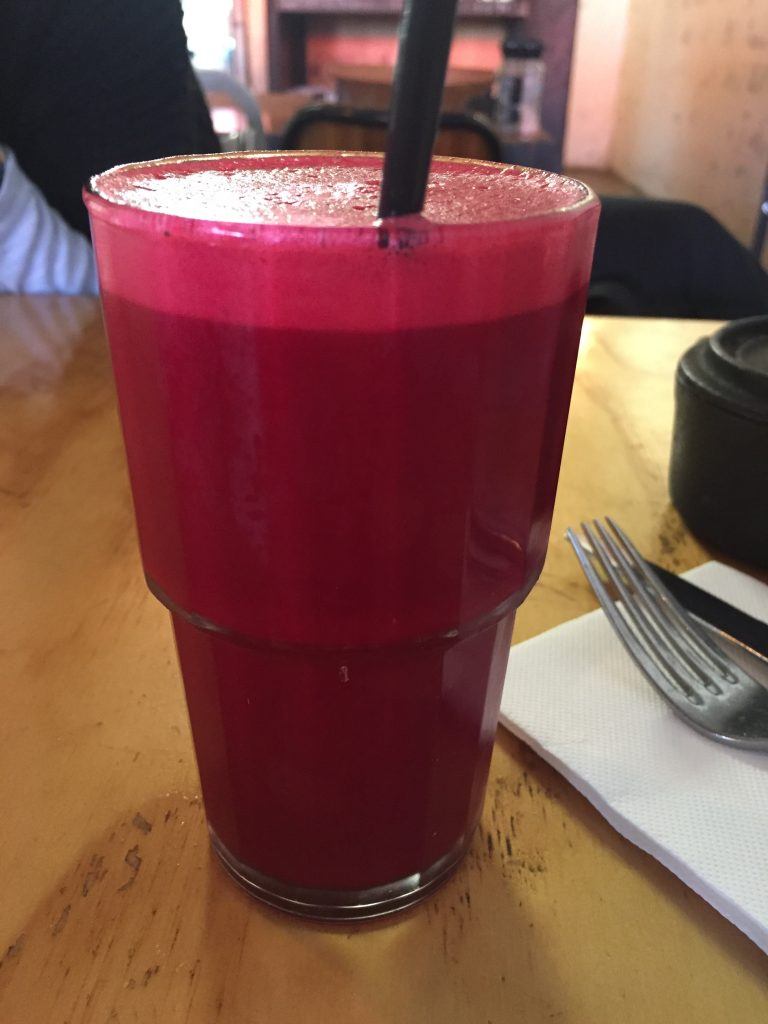 As soon as I saw the potato and pumpkin rosemary hash with poached eggs there was no other breakfast choice for me! Substituting potato and pumpkin for my usual breakfast carbs of sourdough toast was a no brainer. It was a taste sensation – the pumpkin was just the right bit crispy and soft and was perfect with poached eggs. We also went healthy with apple, cucumber, mint and beetroot juice which tasted very healthy J. And good coffee of course.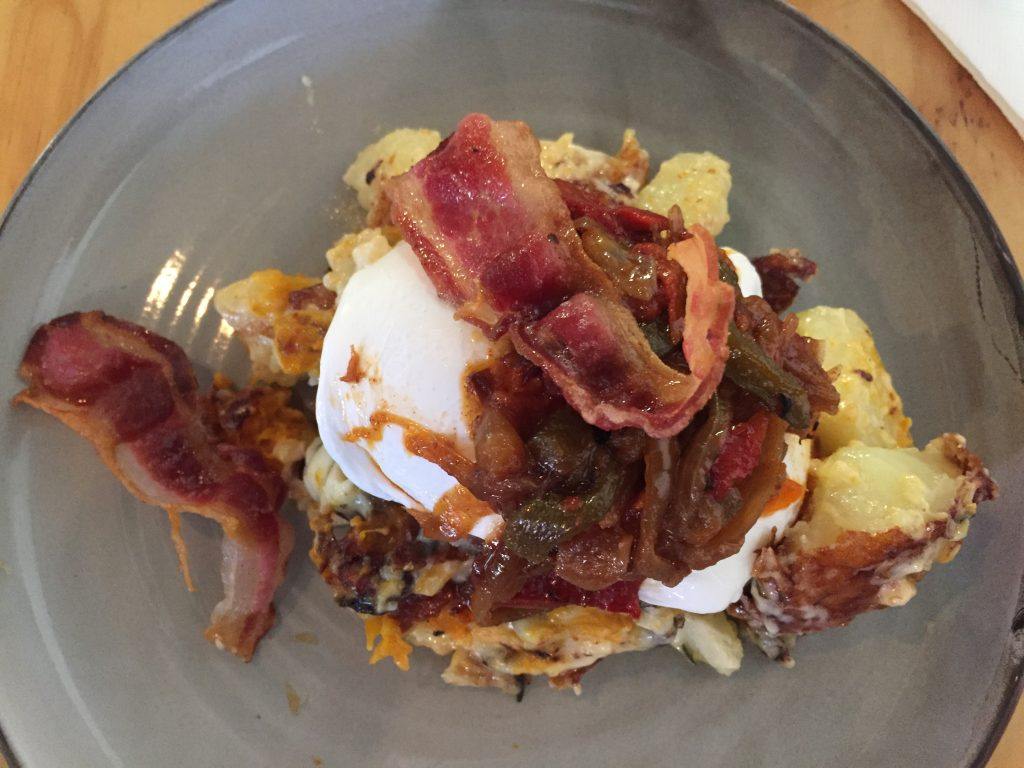 We then drove down to check out Portsea. There isn't much in Portsea – all the action is in Sorrento in terms of shopping. But it does have the iconic Portsea pub which was a fantastic outdoor seating area and brilliant views.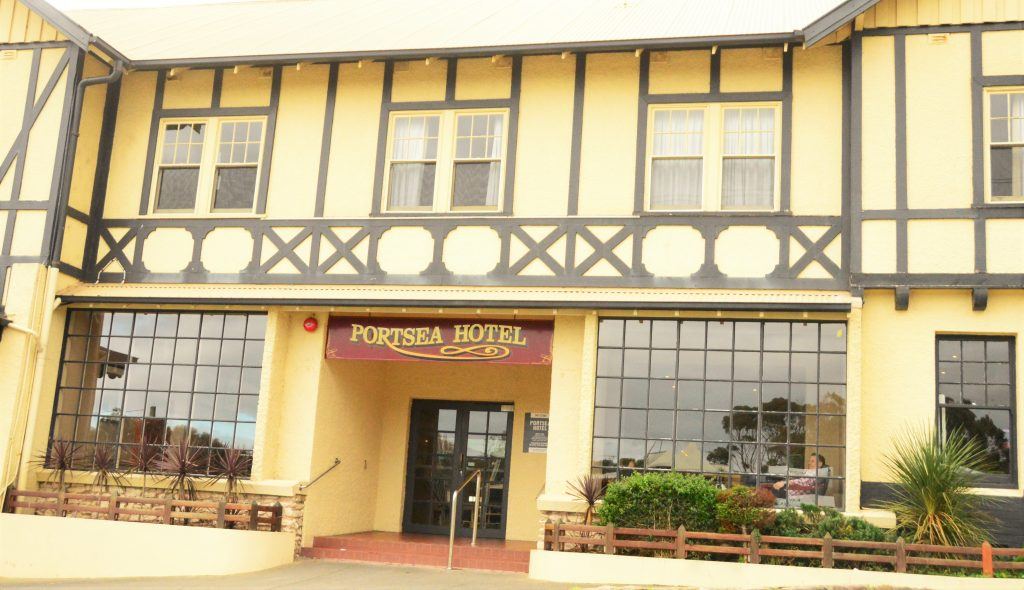 Mornington Peninsula Attractions – Heading Home
We hopped in the car and decided to take a long way back. This involved a pit stop in Mornington. The main street in Mornington has come along way – it goes for quite some distance and is full of interesting shops and cafés. We hit the Gem Cottage Café for coffee. Once seated I then saw they had pumpkin soup on the menu so could not resist hitting the pumpkin trifecta! This was a tastier thai style pumpkin soup with a little bit of heat and was the perfect ending to a lovely weekend in the Mornington Peninsula.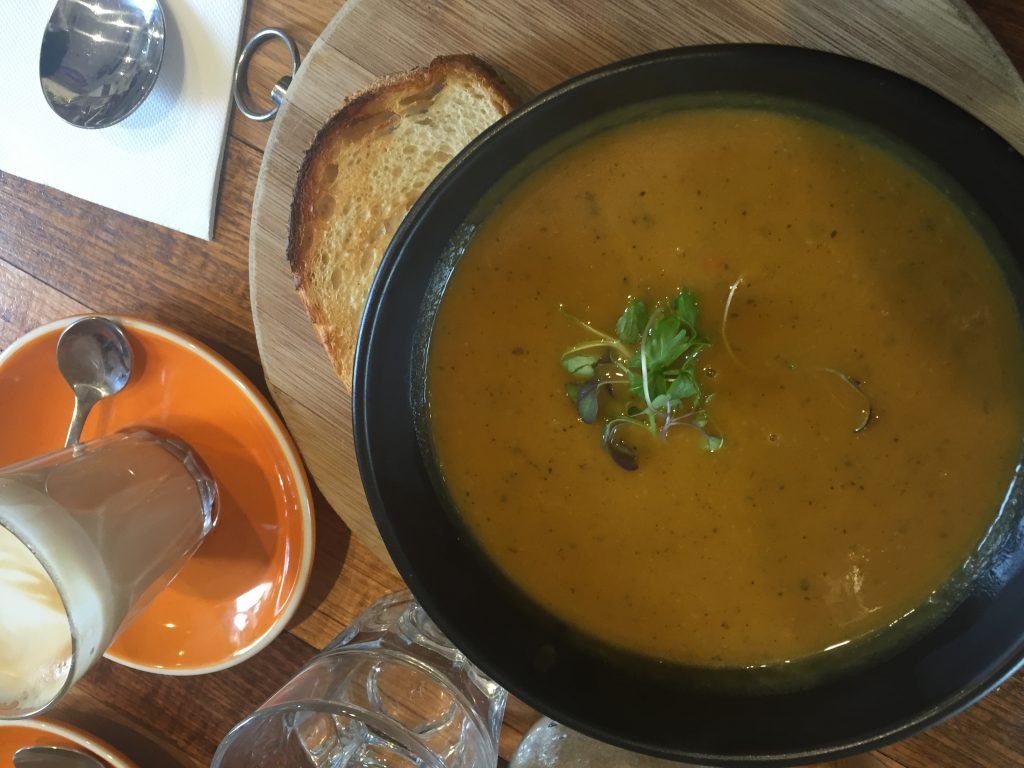 Mornington Peninsula Attractions Useful Links:
Other posts you might enjoy:
Heading to Australia? Read my other Australia posts here.
Read about Melbourne's Best Brunches
Read about Melbourne Best Mexican Restaurants
Melbourne's most interesting neighborhoods
Looking for another fantastic Melbourne weekend away? Click here to read about Daylesford Spa
Read about the Sydney best things to do Top 10
Accommodation:
Click here for some great Melbourne hotel options
Sorrento accommodation options
Flights:
Click here for some great deals on flights to Melbourne
Try my favourite Middle Eastern airlines to get to Melbourne – especially if you're looking at business Class:
Tours:
Tours are a great way to see a city – click here for some Mornington Peninsula tour options
Heading to Australia solo? Group tours can be a great option:
Need travel insurance? Click here for a good deal
Click here for my Pinterest Board on Australia
Click here for my Pinterest Board on Melbourne
Click here for my Pinterest board on Victoria
Summary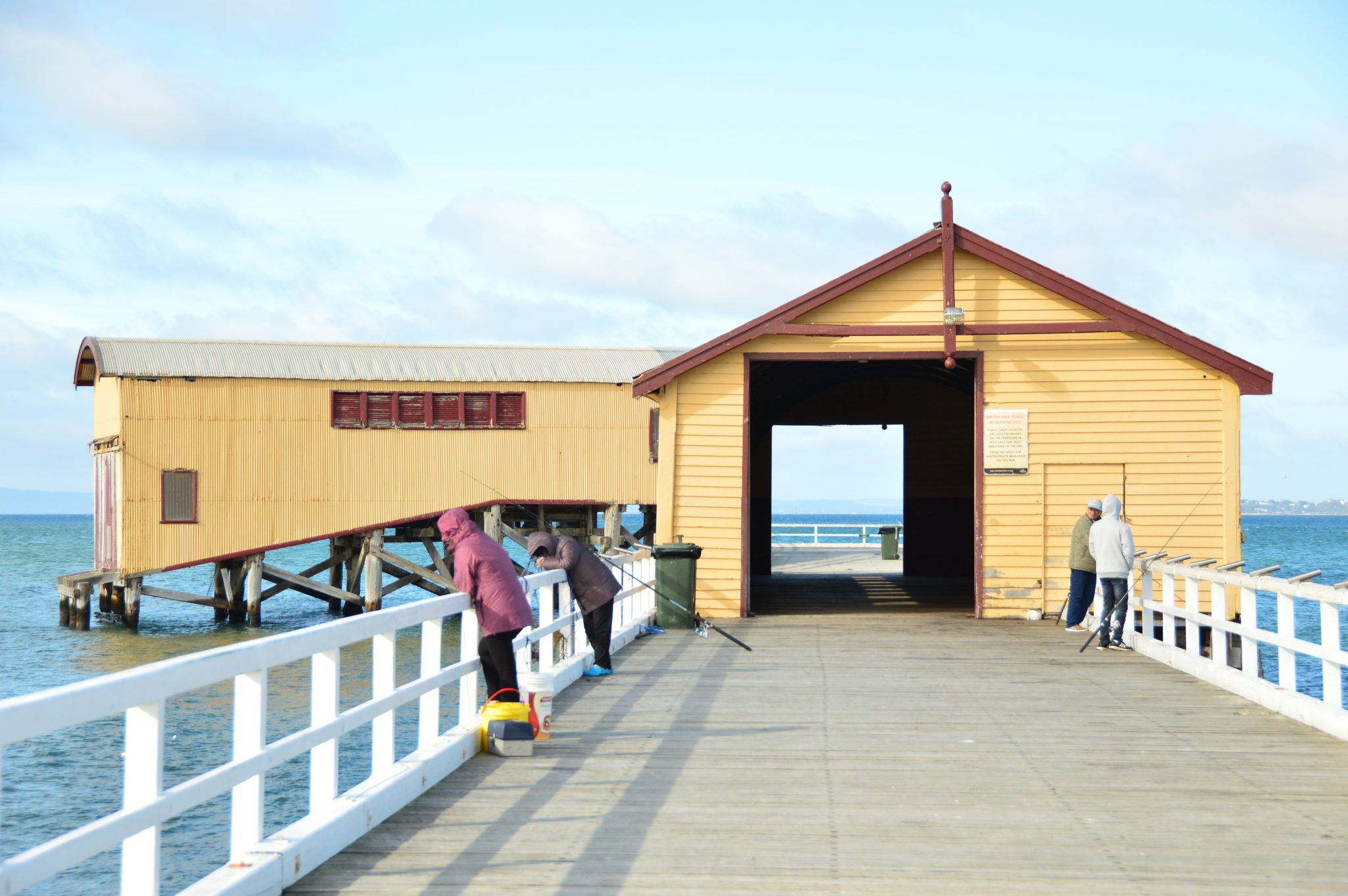 Article Name
Mornington Peninsula Attractions - A Great Weekend Away from Melbourne
Description
All the tips you need to enjoy a fantastic Mornington Peninsula weekend - Melbournian's favourite weekend away spot- Dromana, Sorrento, Queenscliff, Portsea
Author
Publisher Name
Publisher Logo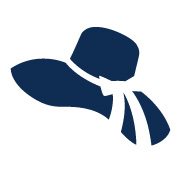 ---
Also published on Medium.