Wolfville Farmers Market
began in 1992 with just three vendors. It now features over 65 local artisans, chefs, producers, and musicians! The market takes place in a turn of the century apple warehouse. The market is a not for profit co-operative. This market is like something out of a movie. It feels so local and genuine and has the most wonderful sense of community spirit. I did feel like I had walked onto a film set of exactly what we would like every farmer's market to look like!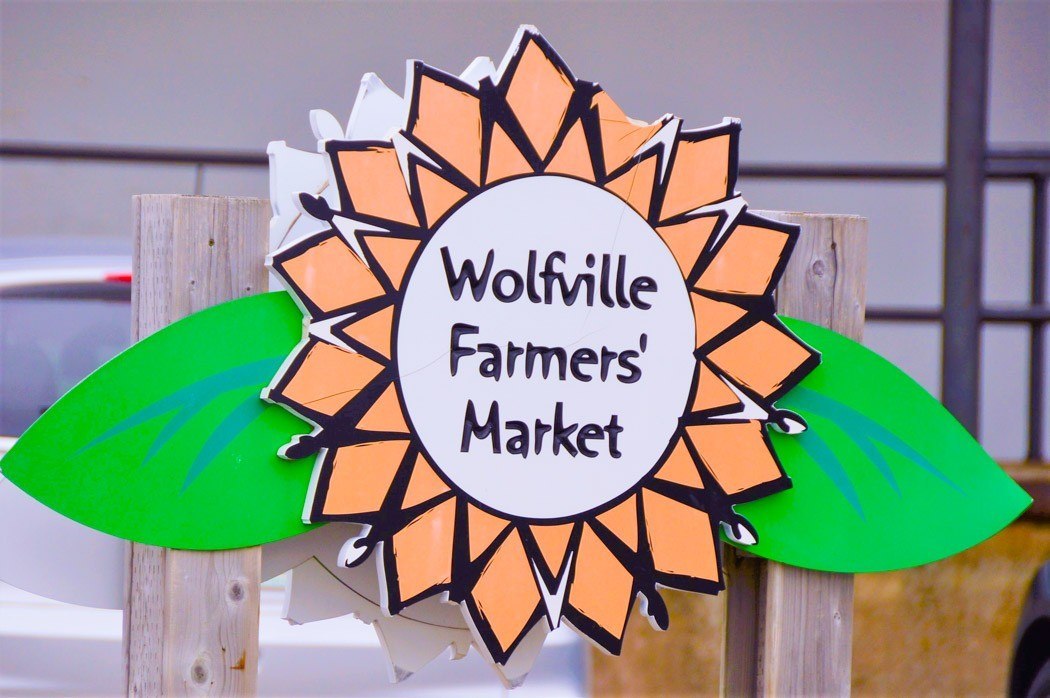 One of the key Wolfville Farmers Market vendors is the wonderfully delicious
Fox Hill Farms
. It is also possible to go and visit Fox Hill Farm – complete guide below!
⇒ If you're in Halifax don't miss my post on the Halifax Farmers Market, make sure you visit the number one tourist attraction in Atlantic Canada – the Harbour Hopper Tour and the 25 most fun things to do in Halifax Nova Scotia.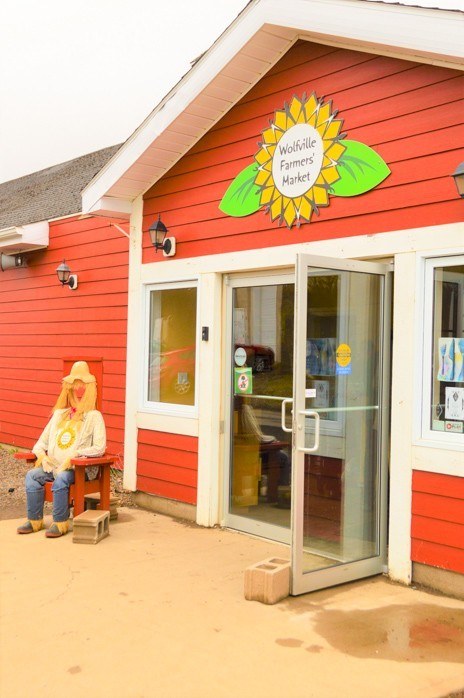 Wolfville Farmers Market Opening Times
Markets are held twice a week. The Wednesday Market runs from 4-7 pm. The Saturday Farmer's Market runs 930am to 1230pm. Vendors do change – from Wednesdays to Saturdays and through the year – but here are some who were exhibiting when I visited to give you a sense of what to expect.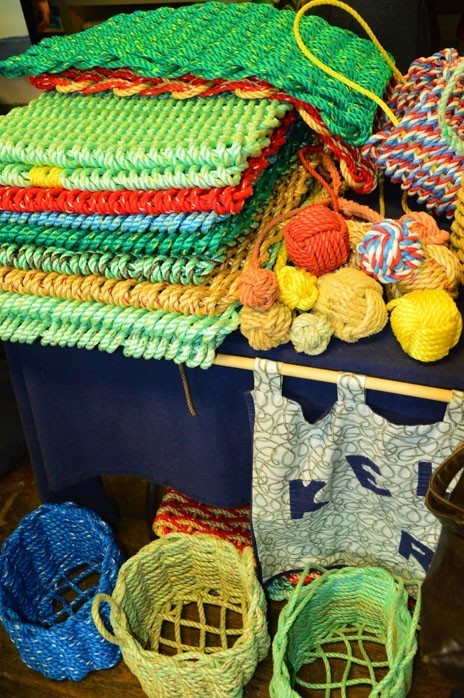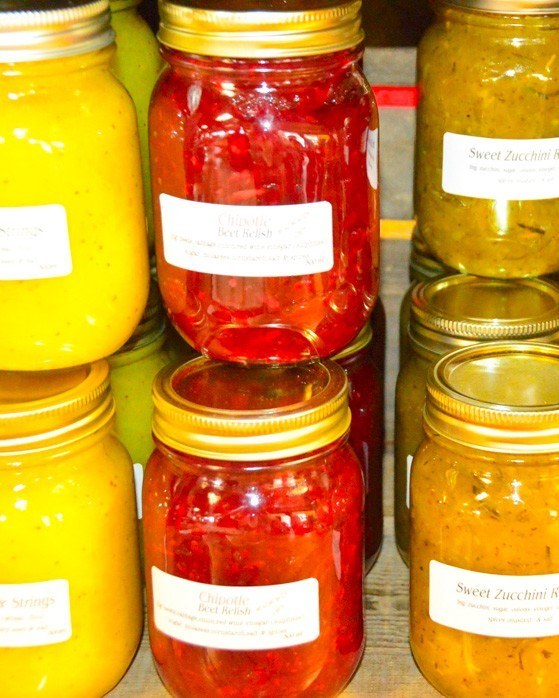 Sit Down and Eat or Wolfville Farmers Market To Go
East Coast Farms
is from nearby Port William and does great gourmet pizza – they have a big oven to the side of the hall.
El Gallo
provides Mexican. I sampled some nice homemade sushi at Soonhan sushi. Go Middle Eastern with Syrian Family Food, Indian with Taj Mahal or unrefined with Galah Natural Unrefined Treats.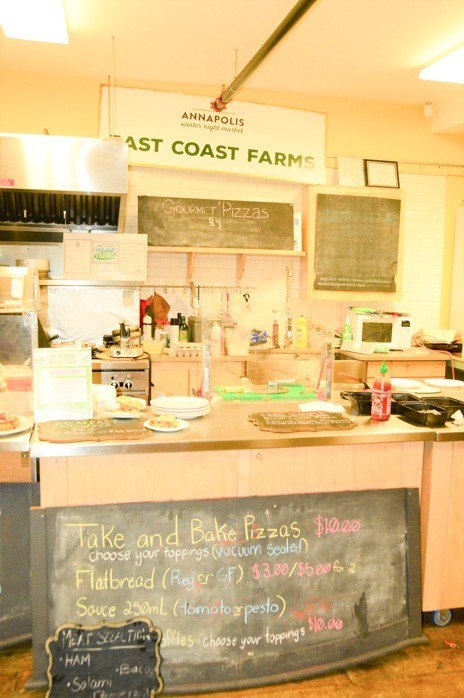 Don't miss
The Noodle Guy
. Visitor head to his main restaurant in Port William from near and far. The market is a great opportunity to try his locally famous fare!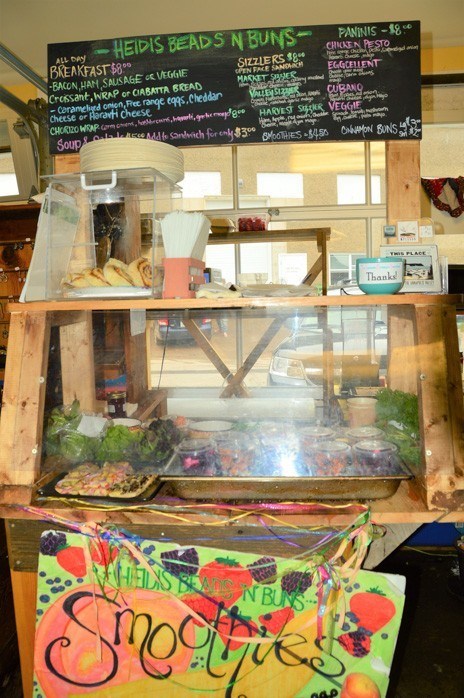 Wine and Booze
The area around Wolfville is well known for its lovely wines. Several of the wineries have stalls at Wolfville Farmers Market so it is a great opportunity to do some sampling! Grand Pre, Planters Ridge, Benjamin Bridge and Lightfoot & Wolfville are all on display. I highly recommend having a sample of the berry wines at Ironworks Distillery. They also have an award-winning rum – and a great distillery that can be visited in Lunenburg.
⇒ While you're in the area don't miss the fantastic Wineries of Wolfville – read all about them here.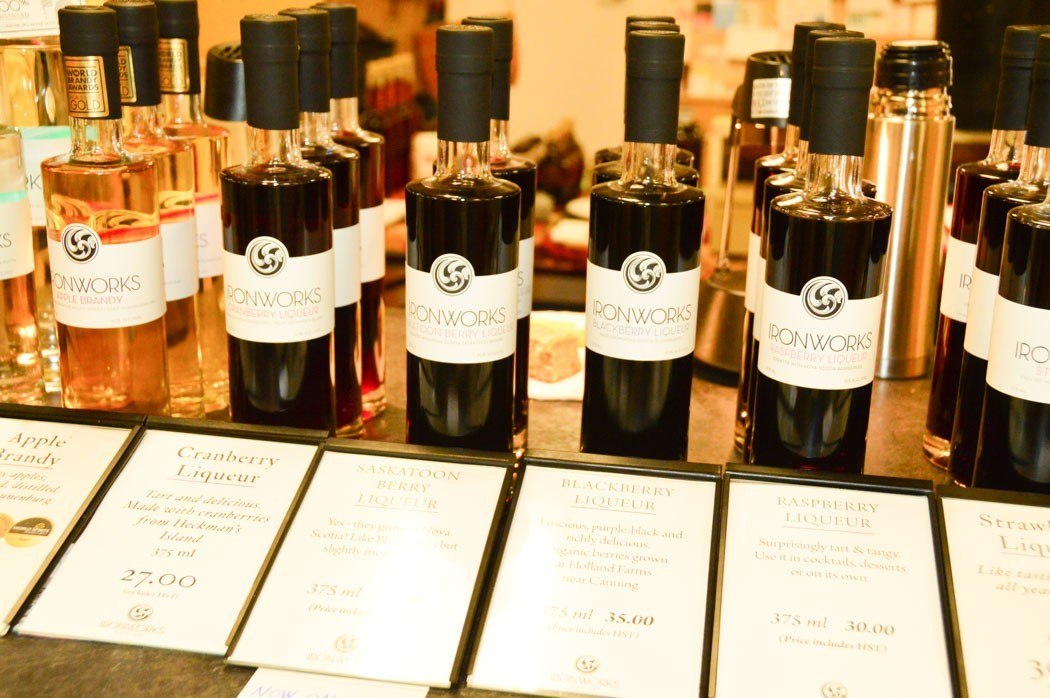 Food to Take Home
On the produce side you can see Annapolis Seeds, Longspell Point Farm, Olde Furrow Farm, Ragged Robin, teBogt meat and produce and Seed and Scarecrow. Suprima Farm and its amazingly delicious and fresh apple juice was a favourite for me – make sure to try their wares!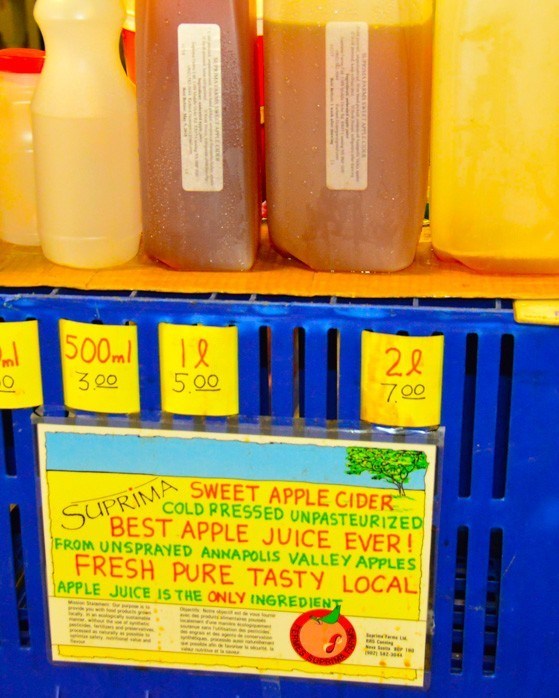 There are loads of options when it comes to bread and pastries – a French boulangerie Boulangerie La Vendeenne to Deb's Gluten-Free Baking to Heidi's Beads and Buns (yes jewellery and sticky buns!). Don't miss Big Monkey maple popcorn – maple syrup literally makes everything better! – and Farm Girl Preserves.
Another great place to visit in Canada is the Capital Ottawa – check out my posts on:
17 Instagrammable & Fun Things to do in Ottawa and Outaouais
Top Byward Market Restaurants & Other Ottawa Restaurant Gems
3 Brilliant Ottawa Tours Not to Miss!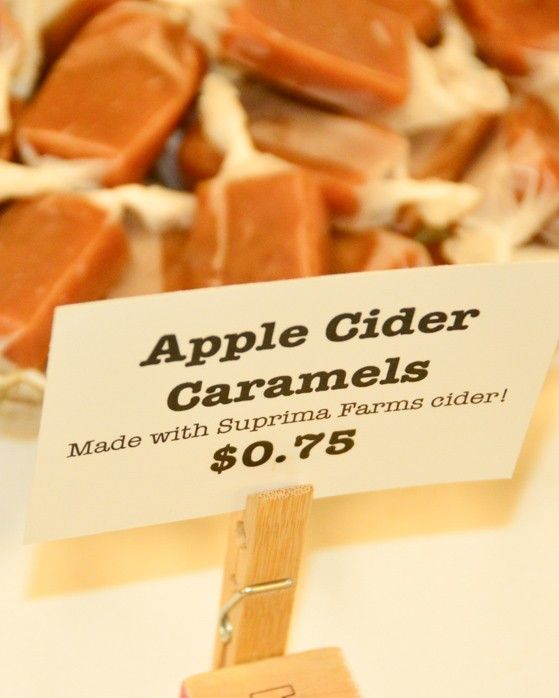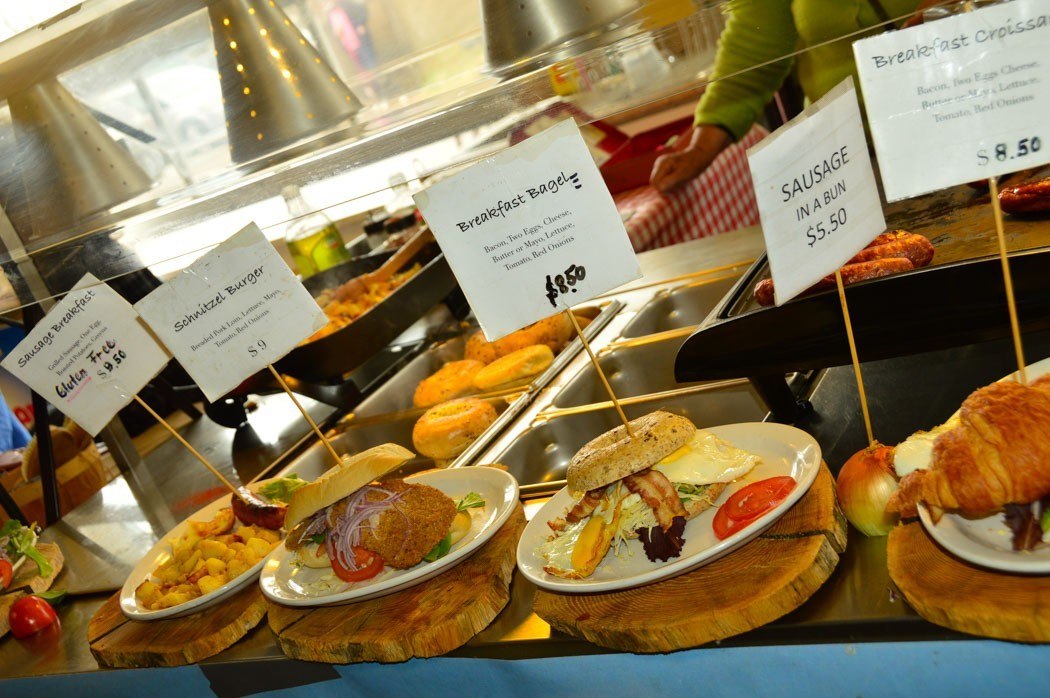 Arts Crafts and Things You Can't Eat
Brandt's Bees have some great cream and liquid honey beeswax candles. Seaweed Soap Company sources from Mahones Bay. Carla Dunham Jewellery has handcrafted original pieces you won't find elsewhere. Sister Lotus combines body care products with belly dancing.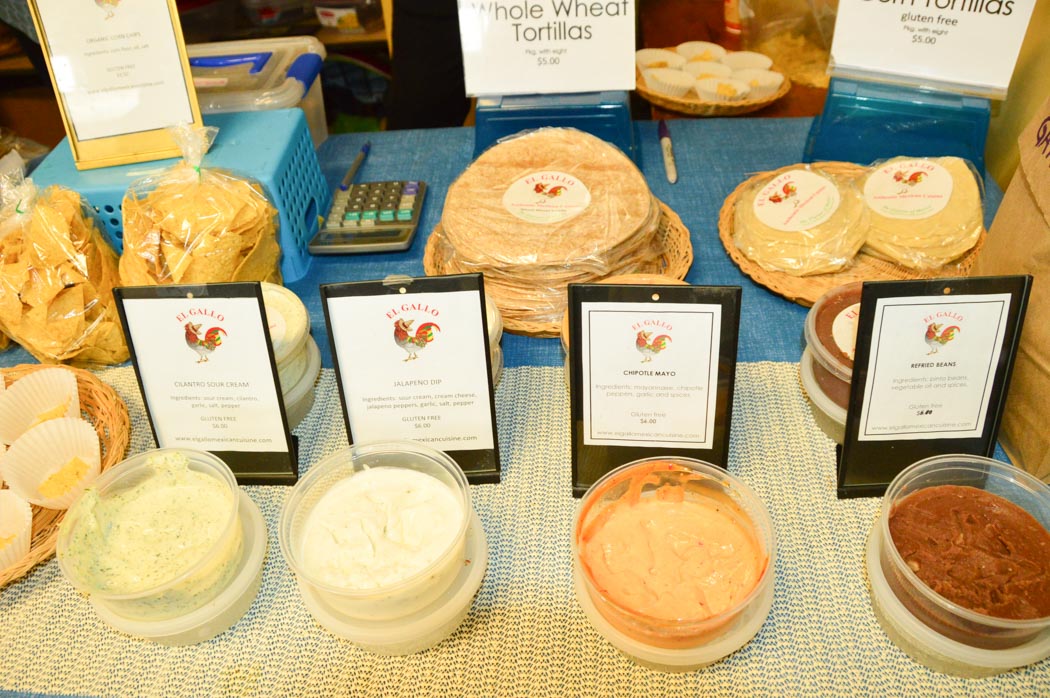 Entertainment
The market features live music most days that it is open. Check the
official website
to find out who is playing when.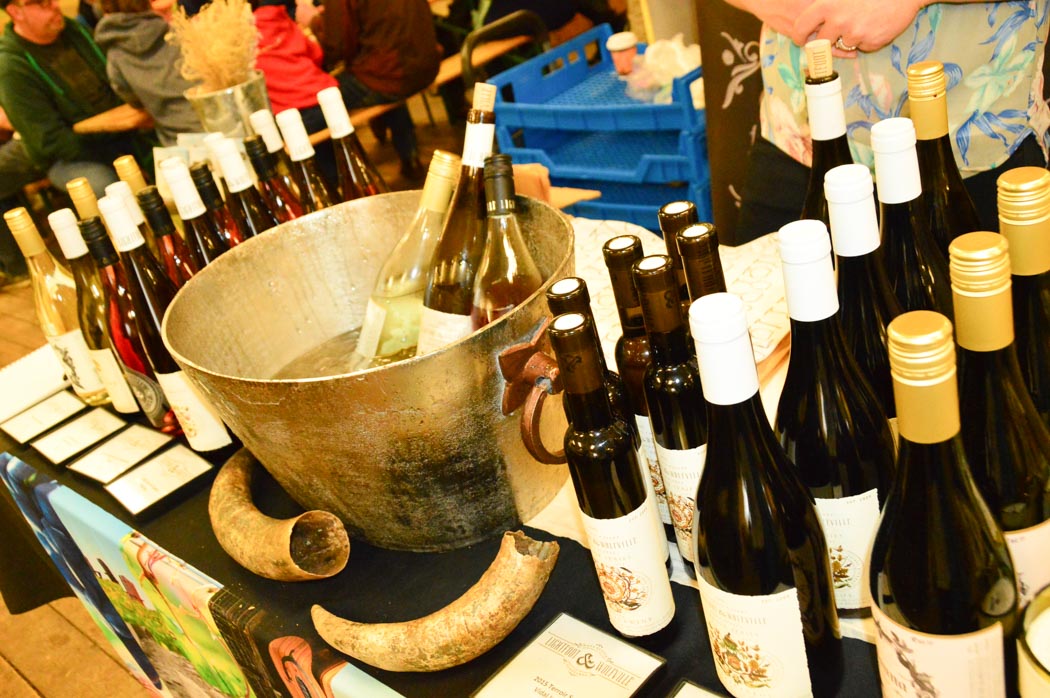 ⇒ Another great Farmer's Market in Nova Scotia is in Lunenburg – read all about it and more in my post on the Top 16 Things to do in Lunenburg and around Lunenburg.
Visiting Fox Hill Farm
The perfect activity after you have visited Wolfville Farmers Market is to hop in the car and drive over to the nearby
Fox Hill Farm
. Drive through the cute little town of Port William and less than 15 minutes from the market is Fox Hill Farm. This cheese house and dairy has been family-owned by six generations. They are justly proud of their seed to grass to milk to the cheese process!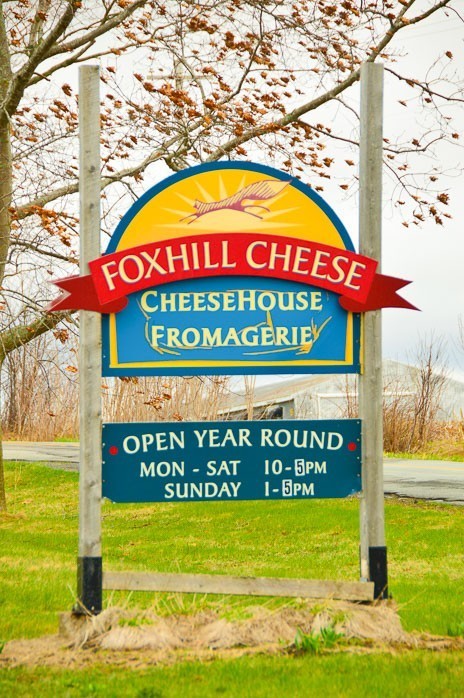 There is a good-sized store that is open to the general public on the Farm. As its milk is pasteurised but not homogenised it is only possible to enjoy the delicious produce of Fox Hill Farm in Nova Scotia!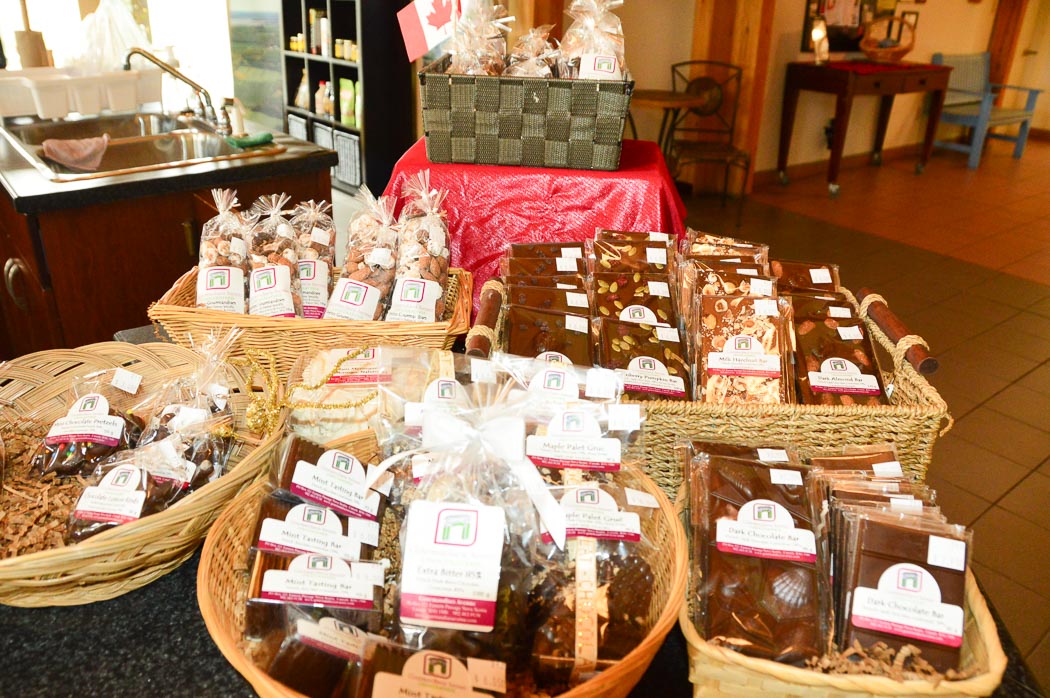 Once in the store, there will most likely be cheeses available for tasting. These cheeses are made only from Fox Hill's own herd to ensure the highest quality. They offer gouda in multiple variants, dill and chives Havarti, cranberry cheddar, cheese curds for poutine, their own version of parmesan called Parmesan and a few imports. They are very well known for their Quark which is a German fresh cheese. It works in all ways that cream cheese does but is lower in fat.
There are then natural yogurts and 25 different flavours of gelato. But best of all is the milk. Well, specifically the chocolate milk. The Fox Hill Farm Chocolate milk is one of the most delicious chocolate items I have ever tasted! Do not leave without trying some!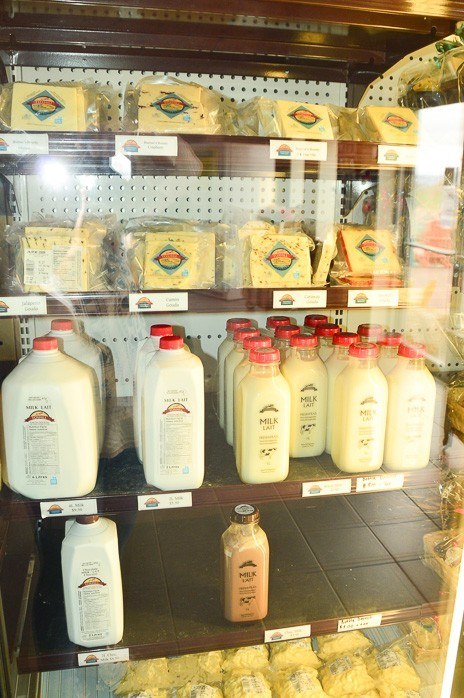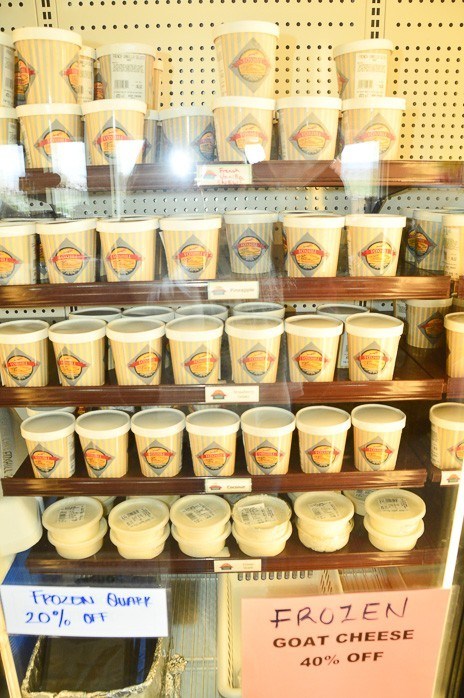 Fox Hill Farm will do tours for larger groups – contact them through
their website.
Fox Hill also has a market and deli at the Coastal Cafe in Halifax and often have a stall at the Halifax Farmers Market.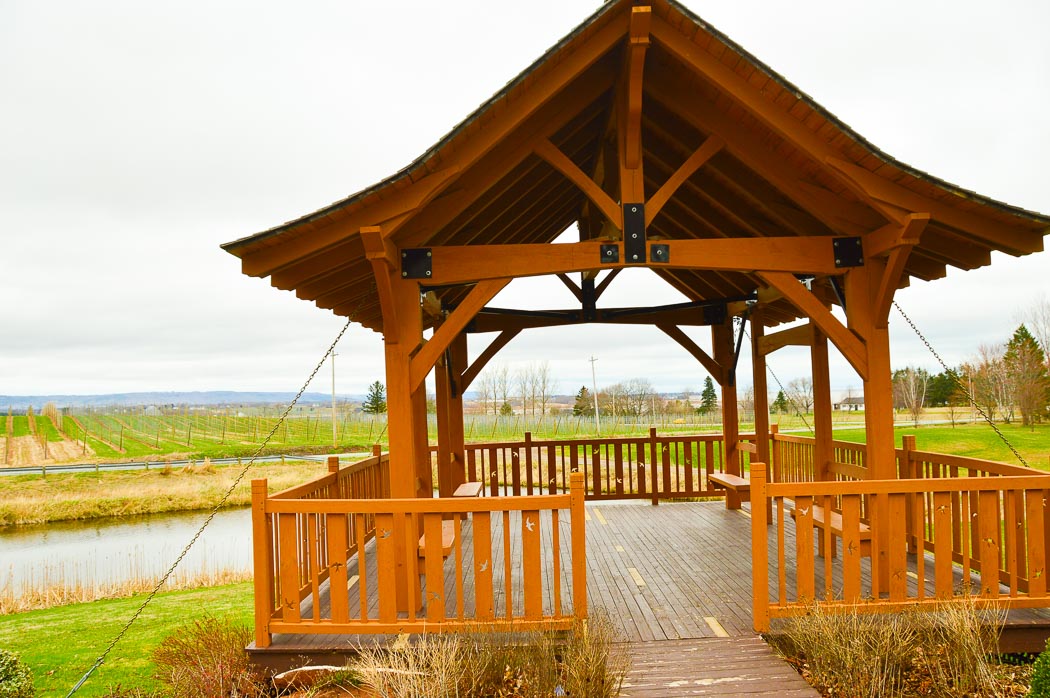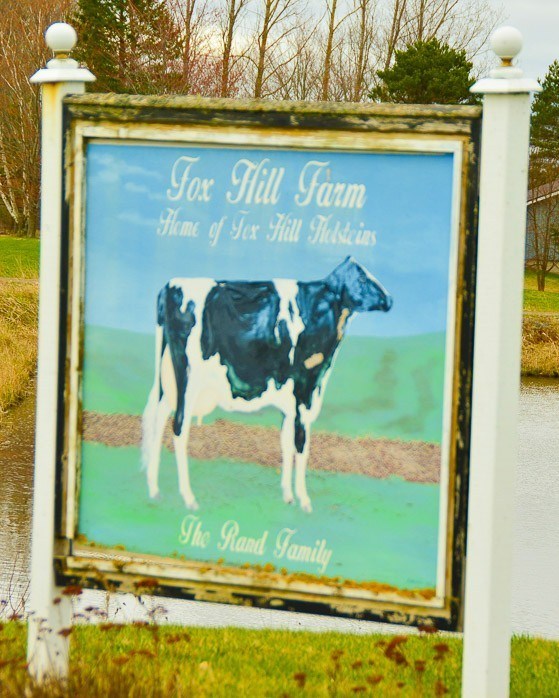 IF YOU LIKE NOVA SCOTIA YOU'LL LOVE NEW BRUNSWICK! CHECK OUT MY POSTS ON:
Whale Watching St Andrews – A Complete Guide
9 Brilliant New Brunswick Tours Not to Miss!
5 Boutique Hotels in New Brunswick Canada full of Charm & Character
The 26 Most Instagrammable Things to do in New Brunswick
Wolfville Farmers Market – How to Get There
Halifax is an international airport and the main airport for Atlantic Canada – and the closest big airport to Wolfville. It contains pre-clearance for US customs which is super helpful.
pick up a hire car
– Wolfville is about a one hour drive from Halifax or a one hour drive from the airport. Take Highway 101 from the airport and get off at Exit 10 for Grand Pre/Wolfville/Route 1. This road becomes the main road within Wolfville. Park the car at your accommodation or in town. Head into town and then turn right down Elm Street (The Library Pub and Merchant Wine Bar is on the corner of the main street and Elm Street).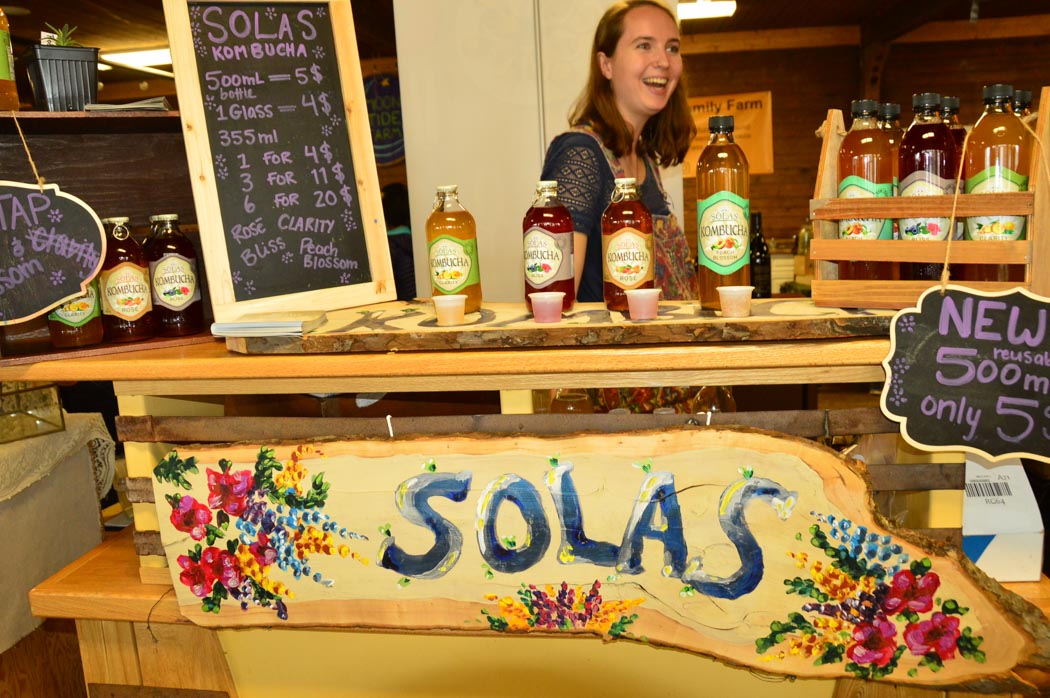 Walk down about 150m and the market is on your left in an old apple warehouse. The space covers 9000 square feet. Don't forget to get take out travel insurance before you go – here are some
great deals on travel insurance.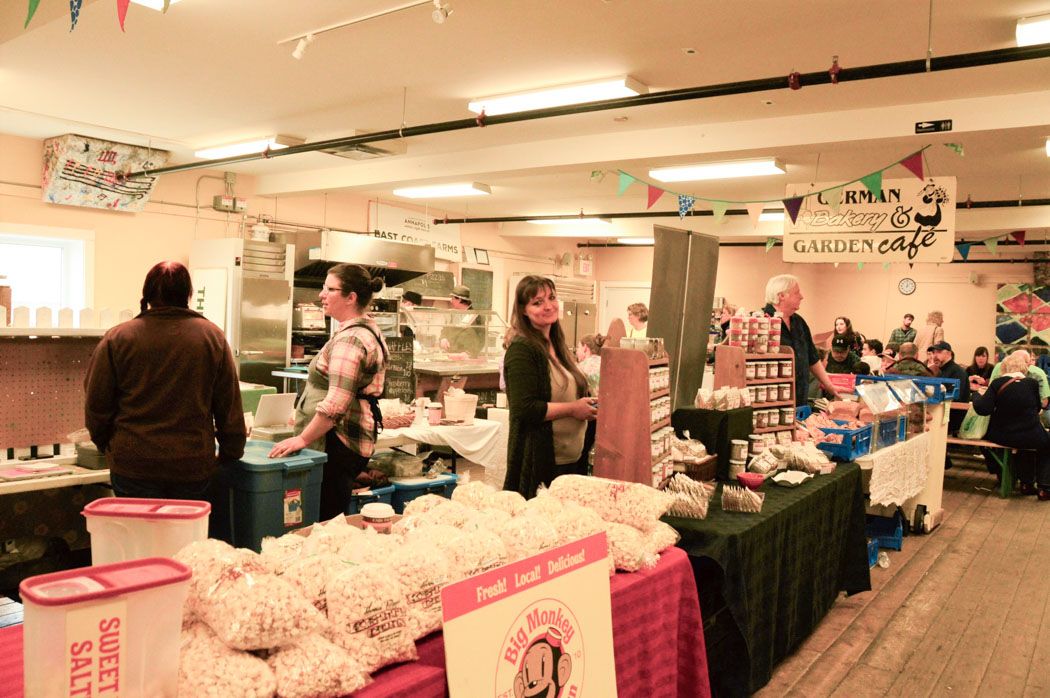 Boutique Hotels in Wolfville
The best place to stay in Wolfville is the lovely
Blomidon Inn
. It has a fantastic location on the main street making it easy to get everywhere. This gorgeous old Inn has 31 different bedrooms and it truly does feel like staying in someone's lovely home. The restaurant is fantastic as pointed out above.
⇒ Read reviews on TripAdvisor ⇒ Book Now
Some other nice boutique options are
Victoria's Historic Inn
,
Tattingstone Inn,
and
Stella Rose B&B

.
Who Paid for What in this Post
My trip to Nova Scotia was hosted by the tourism board. This means they covered the costs of my accommodation, most meals, tours and hire car. I paid for my own flights and bits and pieces. As always, my opinions are my own. Also, if you click through on the links in this post and make purchases I will make a small commission. Just wanted to make sure you knew!
READ NEXT: NOVA SCOTIA 6 DAY ITINERARY
Like this Post? Why Not Pin It?