There are a few key questions that commonly pop up for the lone traveller no matter what type of trip you are planning. To be honest the right answer for most of these is very much about your personal preferences but I can at least highlight the questions and give you some views!
The Lone Traveller – Do I stay in a hostel or a hotel or a boutique hotel or where do I stay????
Let's face it – few people over 25 want to stay in a youth hostel. I never wanted to stay in one at any age! But we all know that youth hostels are chatty and provide a theoretically easy place to meet people (although this is not guaranteed!).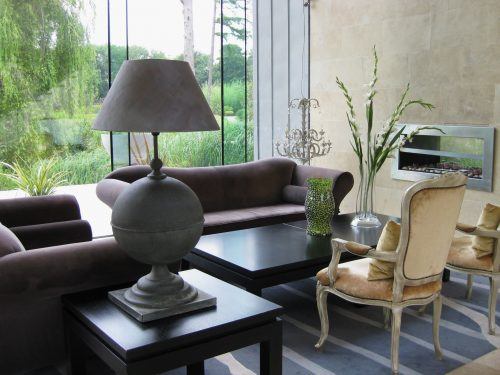 The good news is there is now a whole new segment of the youth hostel market that has gone premium! They are of course still youth hostels so many have shared rooms but they do have better sheets – or appear to! There is always the option of staying at a youth hostel and getting a private room eg the equivalent of the penthouse suite! This is a good article covering off lots of premium youth hostels- http://budgettraveller.org/20-luxury-hostels-to-check-out-in-2015/. Northern Europe tends to be particularly good at these.
Generator Hostels is a chain of luxury hostels – all of them are currently in Europe – and I think offer one of the best options in this area.
It does appear like it is more difficult to find this new segment in South America. Australia has some good ones and I have also heard good things about Cape town in this area. Let me know any more you find out!
Let's move on to the other end of the spectrum – 5-star hotels. Whilst I can't guarantee anything I can tell you it is highly unlikely you will meet other people travelling alone easily if you stay at a 5-star hotel. Great if that isn't your intent but please don't book this if it is your first solo trip – unless you're keen for room service and in-room movies (which is often a fab solo night!). Yes, people are travelling alone for business but they tend to get up early, sit at breakfast with their head buried in their phone or laptop and then go for dinner with people in their local office.
In the middle is what I call boutique hotels. This is a broad definition – to me, this is about hotels with fewer rooms eg 20 or less and a bit more design focused than say a Holiday Inn (for mid-range big chain hotels same applies as 5 stars). There is not as high a chance of meeting people as there is in a youth hostel but it is a lot better chance than there is a 5 star hotel.
Here are some great books around solo travel:
Products from Amazon.co.uk
‹
›
Here are a few tips for the lone traveller in boutique hotels:
-choose a boutique hotel that has a roof terrace/outdoor area for a drink. Kicking back with a wine after a day exploring is a great time to meet people – especially if you have a full bottle/snacks and can share. Also even if you don't meet anyone it is nice to have somewhere to sit other than your room when you are on your travelling alone
-go to breakfast at peak time. Breakfast is another great easy time to meet other people and chat – much easier then to ask them how their day was later on the roof terrace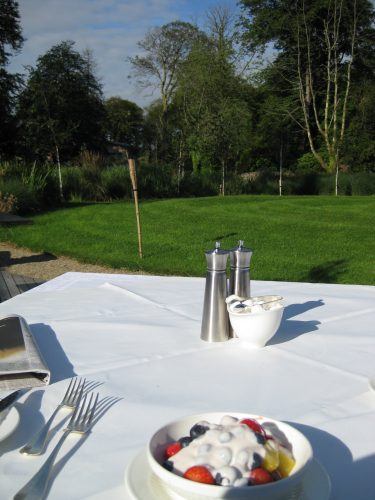 -say hi and smile to everyone you walk past in the hotel – that is an easy thing to do and makes it a lot easier to then say something more at breakfast/terrace drinks
-become friends with the owner/person on reception. Firstly this is an excellent way to find out good local restaurants and places to go. Secondly, let them know that you are on your own and that you are keen to meet people. They may introduce you to other guests or help break the ice. Or they may even suggest you do an activity with someone they know – anything can and does happen!
-the more exotic the location the greater the chance of chat. I have never had much luck with this strategy in Italy and France but I have always met people in places like Morocco, Istanbul, Burma etc. People who travel to more exotic locations tend to be a bit more curious – and when you are having a more extreme experience you tend to want to share and compare more.
Personally, I tend to go the boutique hotel option. However, I tend to limit it to a couple of nights and I always have Netflix/the kindle stocked up as my back up plan.
If you're after examples of good boutique hotels when you are a lone traveller here are a couple:
The Apsara in Luang Prabang Laos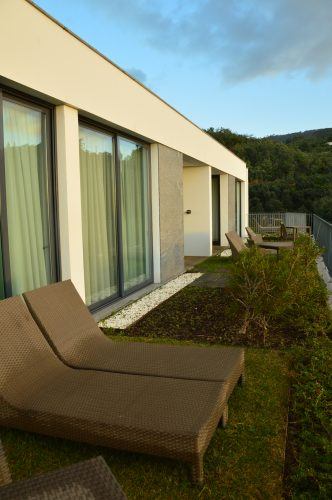 Do you get your own room on a group trip?
This is a tough one. Sharing a room gets you an immediate buddy. Most importantly you have someone with whom to go to meals. However, you could easily get a total dud and then be stuck with them. Or worse someone annoying. And it means you get no time on your own. So what do you do?
As I said there is no easy response. My advice is to get a roommate if you are new to solo travel and/or worried about travelling alone. If you are more experienced and used to showing up at dinner on your own and you can get a single supplement this would be my choice. I had a brilliant experience with a roommate I had never met before when god forbid I had to share a tent on Kilimanjaro but I do tend to get a single supplement whenever I can. Or I will share if it is only one or two nights.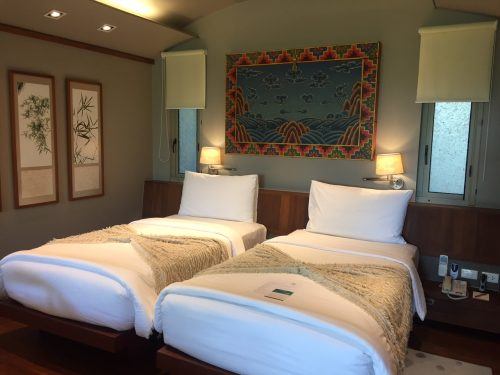 The Lone Traveller – How likely am I to meet a potential partner and/or someone for a fling?
If you're a guy you probably have a good chance as there tend to be more women than men travelling solo – especially on organized trips and especially to more known locations.
If you're female I would put your time into online dating in your home country. Having said that you absolutely can use apps like tinder and happn when travelling alone and they work – but this is definitely shall we say more in the fling territory as a general rule. However, there is no reason you couldn't specify what you were after and to be honest this is possibly your best option.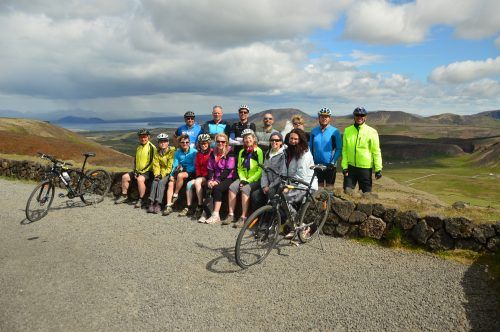 I have a lot of friends or people I have met who met someone when travelling. Personally, it has only ever happened to me once and it happened after the trip! But I think I must be a bit of a jinx – so don't go on a trip with me!
The best chance – male and female – I think is to go on an activity based organized trip. If you are a female and like being on a bike then a cycling trip is a great way to meet men in lycra – although some may come with their wives! Locations like Cuba and Vietnam after often good ones for solo travel – as I said that touch more exotic has a lot of appeal for those travelling alone. Climbing a mountain is always a good option – when I did Kilimanjaro I think of the 18 of us there were only 2 couples. Anything where it is more difficult to find someone who would want to do the same activity at the same time is good for travelling alone.
Of course, a lot of "older" single people are coming out of potentially long-term relationships so are often re-examining their lives and thus are taking more risks and having more adventures – or looking for something physical to succeed at to buck up a vulnerable self-esteem!
The Lone Traveller – What do I do about dinner?

Dinner can be the most intimidating meal
Dinner is, without doubt, the toughest meal of the day when you are a lone traveller. Who wants to face the host saying Really – just 1 of you? It can break you!  So here are some of my tips:
-always try to stay somewhere that allows you to eat dinner at the hotel. You may well be exhausted or  just not up to dinner on your own so the hotel is a  great option
-try somewhere more casual where you can go in for a drink and then grab something to eat – no awkward just one moments. Also, pubs and bars are so much more conducive to striking up a conversation than a formal restaurant. I always try to eat at pubs and bars vs restaurants if I am travelling alone and feel like a chat
-if you do feel like chatting definitely definitely sit at the bar. Strike up a conversation with the bartender. This is often easier a bit earlier in the night when they are not so busy. They are of course someone to chat with and may have some fab local suggestions. However, I also think it is much easier to join a conversation or include someone in a conversation when you have a neutral third party like a bartender. And you can always ask the bartender to help you meet other people!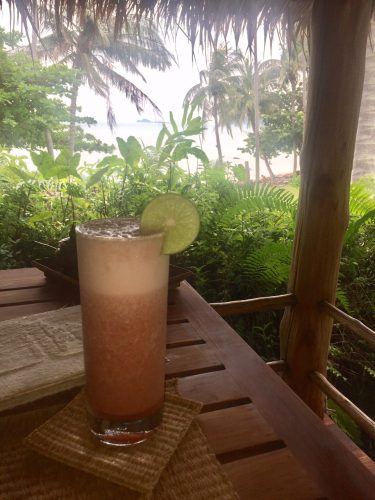 -I would encourage you NOT to go somewhere too upmarket – to me, this always highlights being on your own. Of course, go if you are dying to try somewhere and don't mind – I tend to do the restaurants I really want to try at lunchtime when I am doing solo travel as I feel way less self-conscious and then go somewhere more casual for dinner
-one of the toughest things is do you sit there staring out into the abyss or do you bring a book/magazine. The book/mag is great but it can put people off speaking to you. Personally, I think a laptop is better – it can be open but you can sit back "in thought" and scan the room and look to make eye contact with a safe place to retreat. I am also a big fan of podcasts – as long as you have sports type small headphones in this scenario. You can easily have these it but it will not be clear to others – so you are entertained but still approachable. If you have giant Beats headphones obviously you may as well be buried in your kindle.
And here are some great books to put on your kindle for when you are on your own:
Products from Amazon.co.uk
‹
›
Got any burning questions about solo travel that weren't in my post? Drop me an email and let me know and I'll include them in my next solo travel post!
And if you're looking for a new laptop to entertain yourself with Netflix, Prime etc check out this great post
The Lone Traveller: Useful Links
Want to read more of my posts about travelling alone?
How to find a great solo spa holiday
How to take Singles Holidays over 30
Kamalaya: Is this the Best Spa in Thailand?
I put all my favourite blogs and articles on solo travel on my Pinterest Board. Click here to follow
Here are four travel companies that specialise in offering solo travel group tours:
Another great option if you are looking to travel is to live life Unsettled! They choose brilliant locations from Buenos Aires to Cape Town to Barcelona and aim to give you an experience of living in a city rather than just being a tourist. I highly recommend checking them out. If you decided to live life Unsettled then use the code "FRIENDSOFUNSETTLED"  and tell them that the Boutique Adventurer sent you for a discount of USD$150!
Click here for a Great Deal on Travel Money
Click here for Travel Insurance
Like this post? Why not Pin It?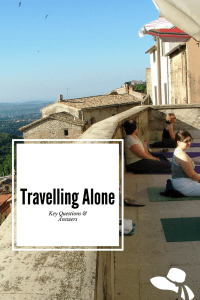 If you click through on the links that appear on my blog posts around flights, accommodation, tours, travel insurance etc. I get a small commission if you end up buying on these sites. Just wanted to let you know!
---
Also published on Medium.
Summary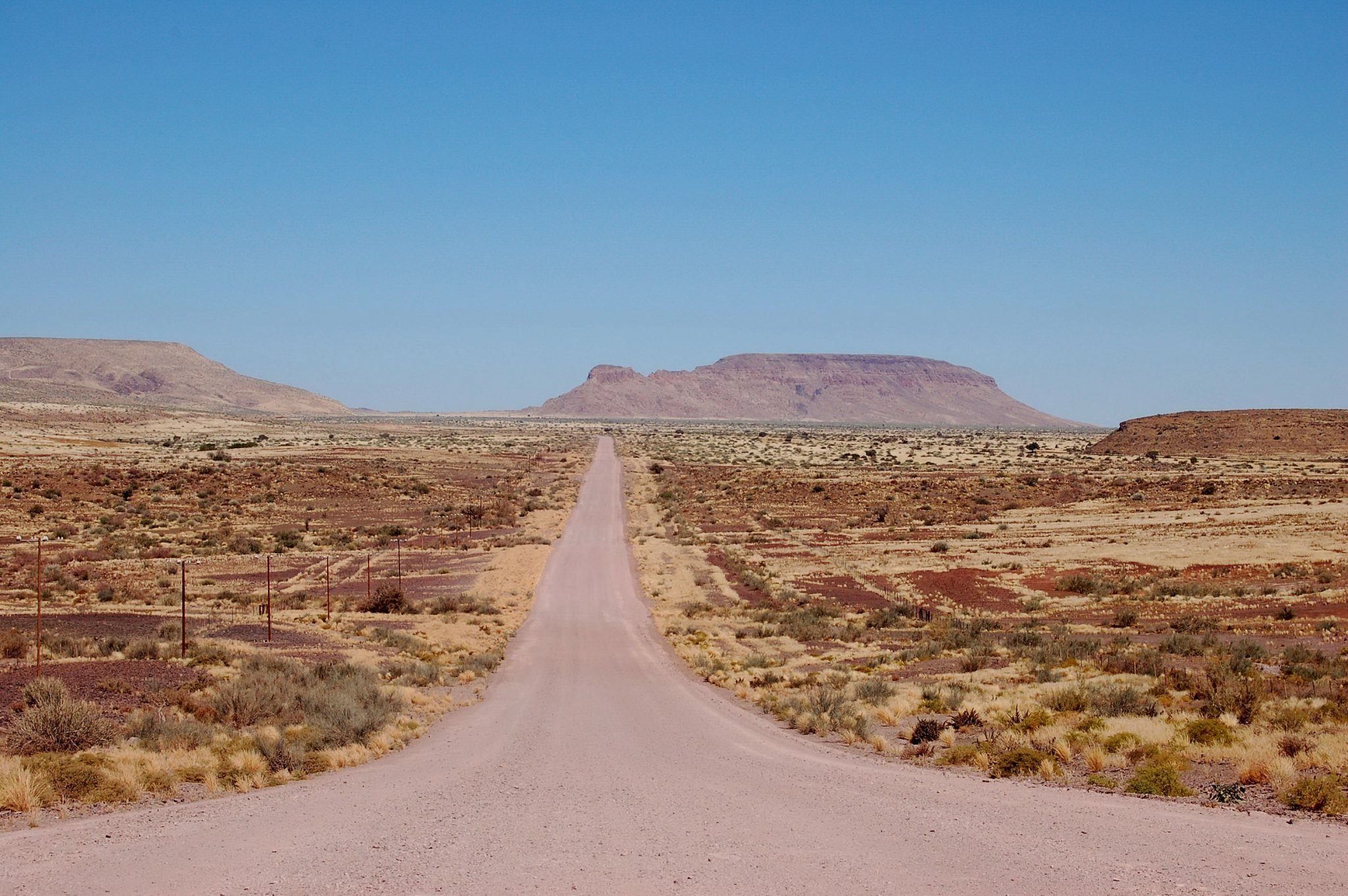 Article Name
The Lone Traveller: Key Questions and Answers
Description
Interested in becoming a lone traveller? This post covers the key questions and answers that most solo travellers have - from where to stay to how to meet people
Author
Publisher Name
Publisher Logo