The latest exhibit from the Royal Academy features the extraordinary art collection of Charles I (1600-1649). Although the rule of Charles I was not particularly long he managed to put together an extraordinary collection of art through both acquisition and commission. Charles I was executed in 1649 and the collection was broken up soon after.  At the time of his death, the collection comprised around 1,500 paintings and 500 sculptures.
The exhibit of 140 pieces has been sourced from the Museo du Louvre, the National Gallery London, the Museo Nacional del Prado and over 90 works have been lent by Her Majesty The Queen from the Royal Collection.
The collection is spread across 12 of the stunning galleries at the Royal Academy. The first room contains a bust of Charles I and features those who supported him and shaped the collection. The bust on display was based on a portrait of Charles I which displayed his profile from three different angles. Of course Charles I did not have the time to pose for his own sculpture!
The core of the collection is Anthony Van Dyck's portraits of the king and his family.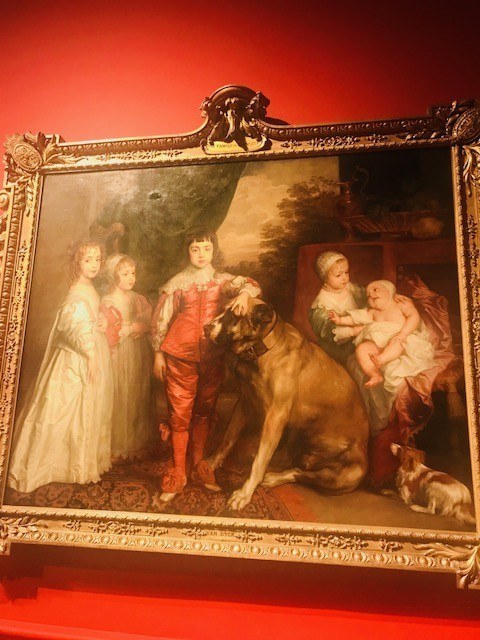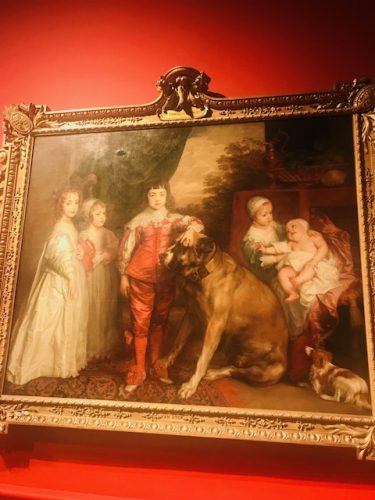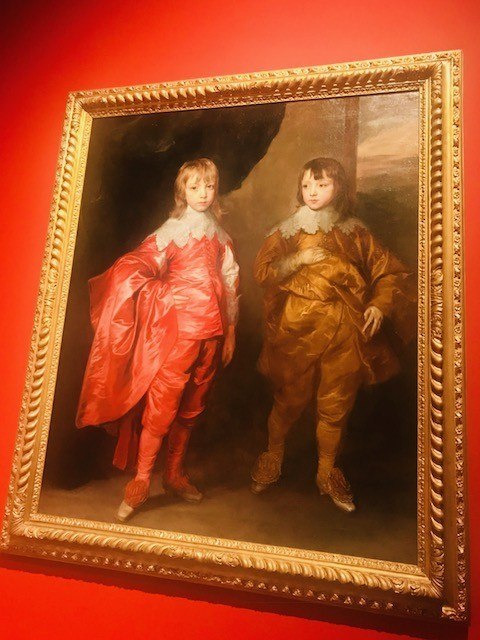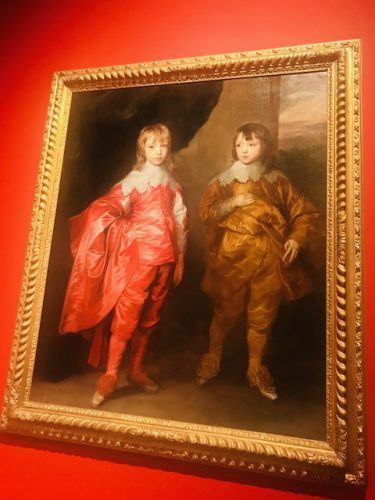 One of the central galleries features the most elaborate tapestries ever made in England.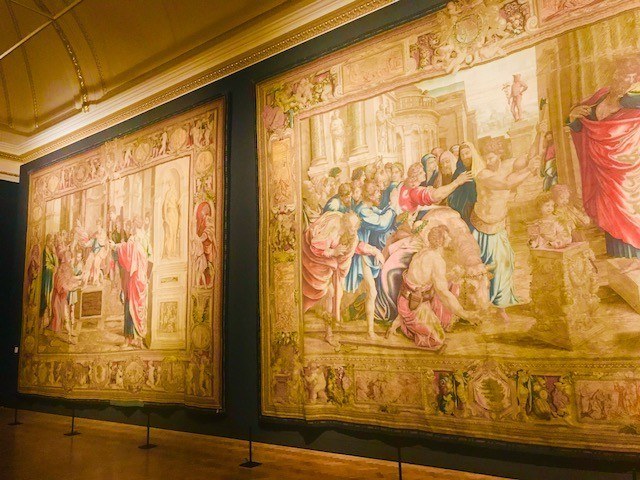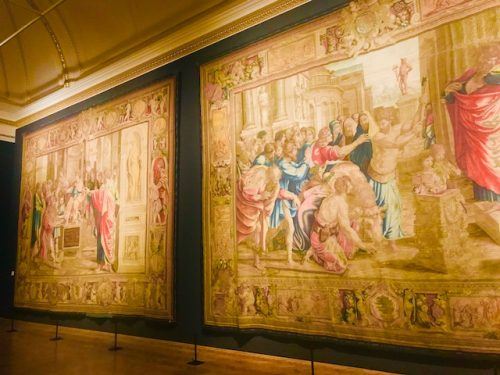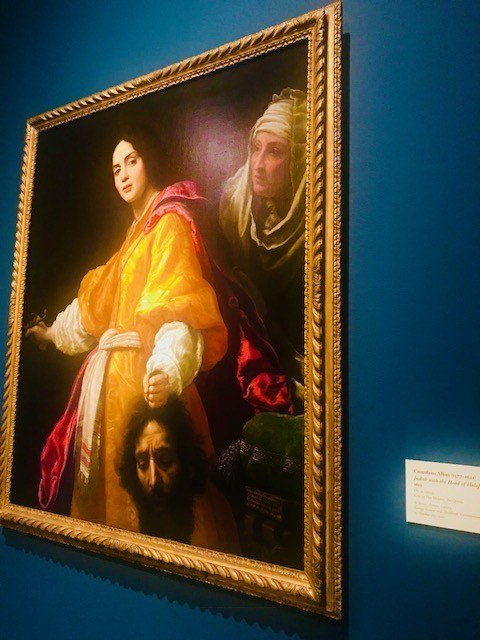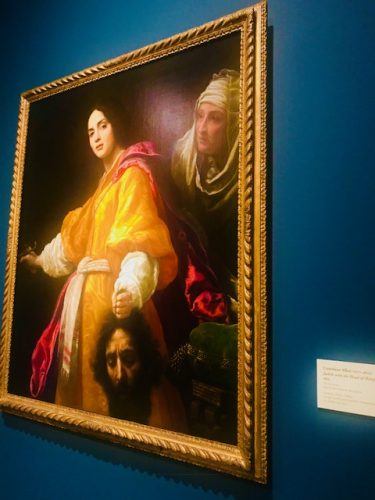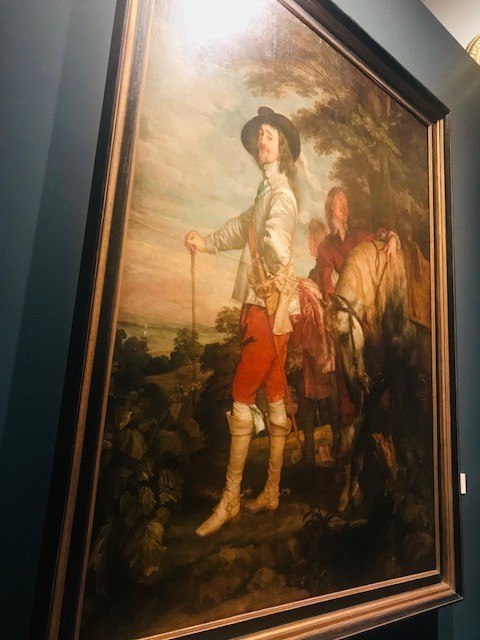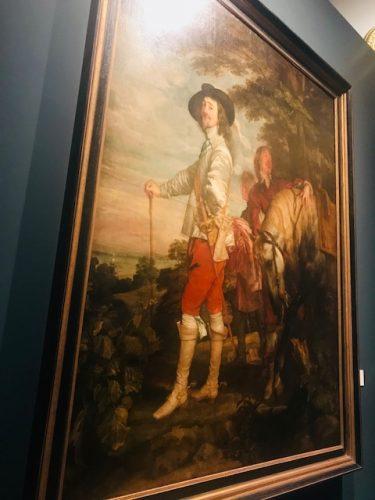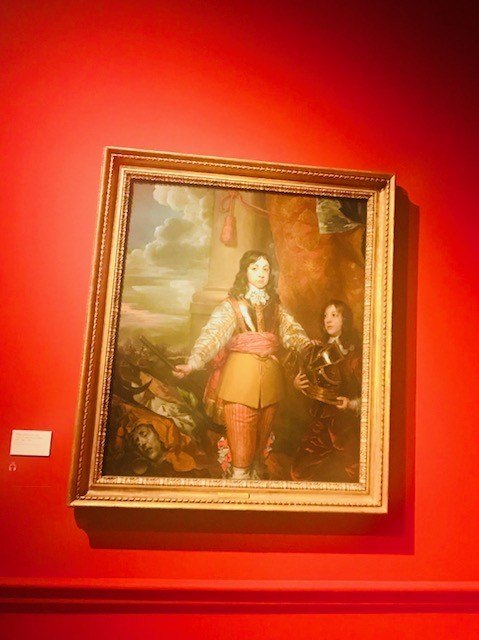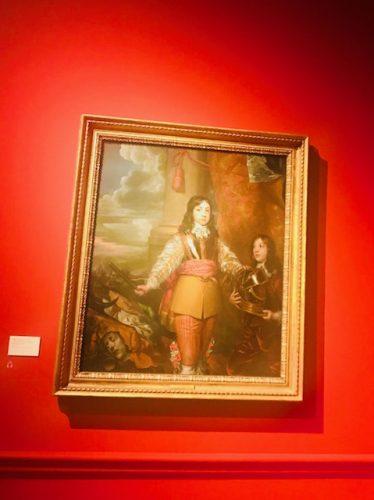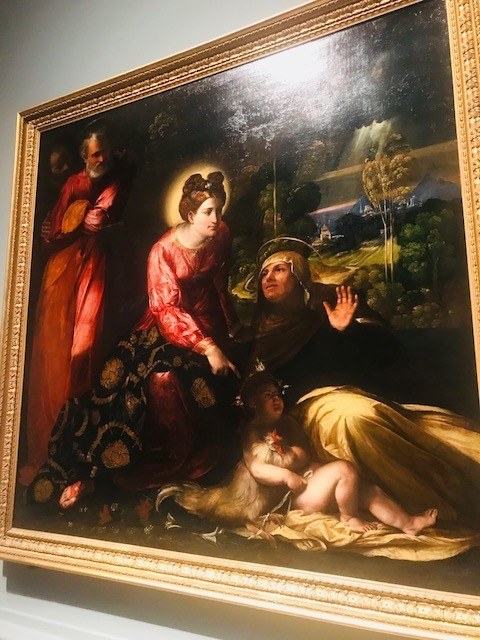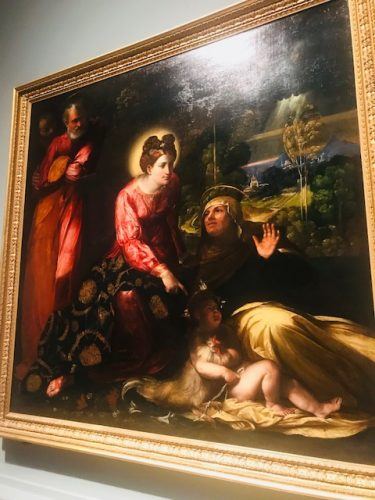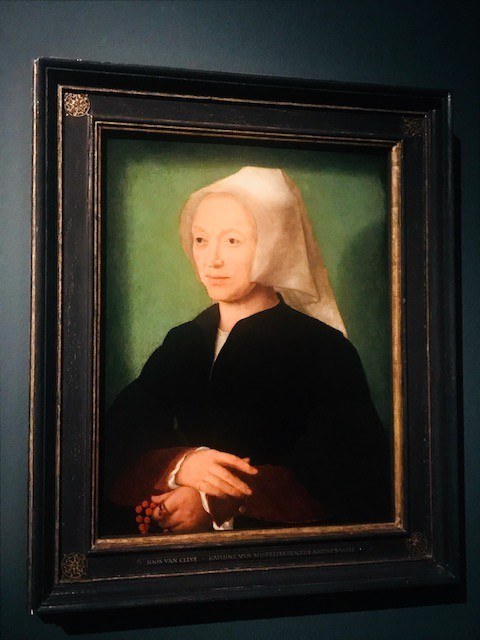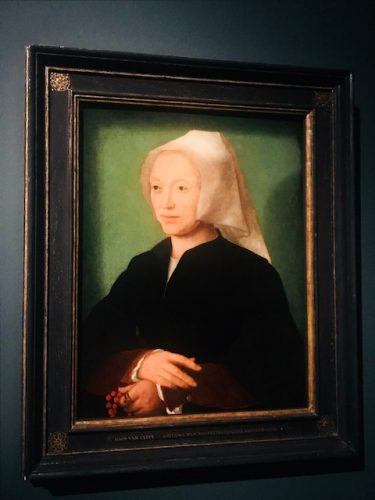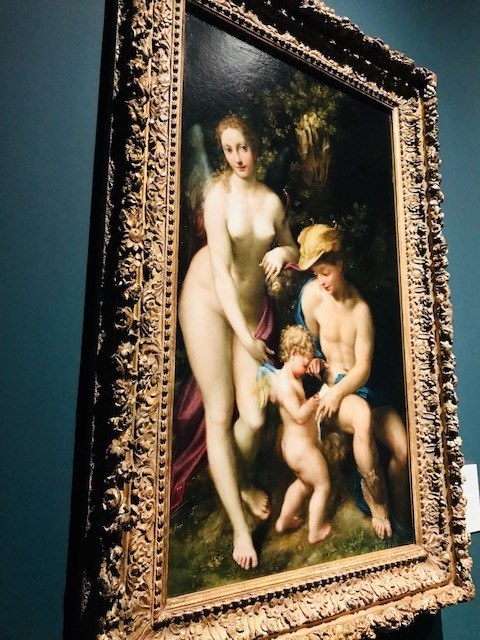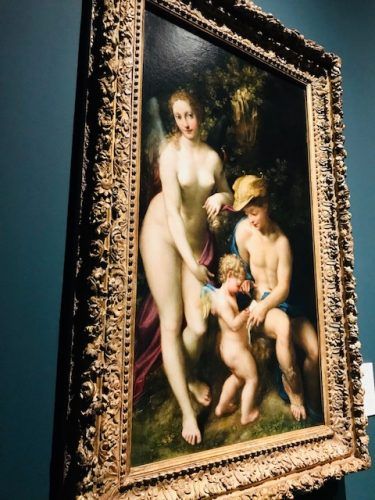 Apparently there are more paintings from the collection of Charles I out there waiting to be found! The Royal Academy are keen to complete their database so if you do come across any paintings branded with a CR on the back do let them know!
This exhibit represents the launch of the Royal Academy's 250th anniversary celebrations in 2018.
The exhibit is open January 27 to Sunday April 15 2018 10-6 daily. Fridays the RA is open till 10pm.
Admission price is £20 and you can buy tickets at the RA or online.
If you're coming to London why not read some books to get you in a London mood?
The Royal Academy is also doing some fantastic events to support the Exhibit:
Free Talk: Introduction to Charles I: King and Collector
Monday January 29, 1-2pm, admission is free but booking is required
Daytime Talks include Works in Focus: Charles I – Anthony Van Dyck on Monday, February 19 from 11-12, admission is £8/5. The second talk is The Queen's Influence: Henrietta Maria and Art at the Stuart Court on Saturday April 7 from 3-4pm £10/7.
And don't miss the Royal Academy's gift shop – it is one of my favorites in London! It has fantastic and unique items.

Boutique Hotels in London
Booking.com is my favourite website for booking hotels. There is a great range with fab prices. Once you have made 5 bookings over 2 years you will gain genius status which opens up more deals. And perhaps best of all you can cancel most bookings up to 24 hours out which is super handy. Here are my picks for boutique hotels in London:
–Artist Residence is located in Pimlico which is fabulously central. IT is in a gorgeous 5 store regency building and has a cute bar. Prices start at £150 a night. Click here for latest prices and deals
-The Portobello Hotel is located in one of London's best known and cutest neighborhoods Notting Hill. This is also the hotel where Kate Moss and Johnny Depp filled up the bath with champagne! The hotel is located on a quite street but is a great location. Don't miss Portobello Road not just for the traditional Saturday market but for loads of great restaurants and bars like The Distillery – and one of my favourite London experiences The Electric Cinema. Prices start at £150 a night. Click here for deals and availability.
-The Great Northern Hotel is ridiculously close to Kings Cross and St Pancras stations which is incredibly convenient. This area has also nearly finished its amazing rejuvenation project and there are loads of fabulous restaurants and bars and interesting things to do on your doorstep. The hotel dates back to 1854 but has had a major refurb so it feels fresh and modern. Prices start at £229 a night. Click here for deals and availability.
-the Hoxton hotel is in the heart of east London in Shoreditch and a perfect base for exploration. The rooms aren't huge but the location makes up for it – as does the great value for London with rooms starting at £99 a night. Click here for deals and availability.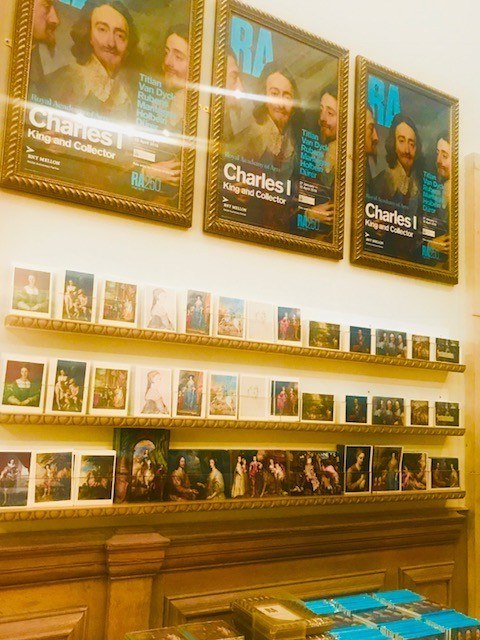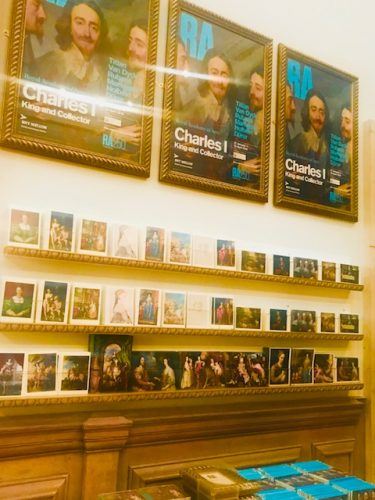 Heading to London? Check out some of my other posts on London here:
London's best new restaurants 2017
London Afternoon Tea Mad Hatter style 
Breaking Bad Night ABQ Cocktail Bar Review
London Victoria Nova Restaurants
My review of British Airways World Traveller Plus
Getting to London and Getting Around:
For cheap flights to London Click here for prices and deals. Or check out my favorite Middle Eastern airlines – particularly if you're flying Business Class – I am a big fan of Qatar Airways – prices and details and Etihad –   prices and details – business class to London.
When in London the tube and buses are absolutely the best way to get around town quickly and cheaply. The best way to pay for this is to get a London Oyster visitor card – which you can order before you leave home. However, once you leave london trains are a great option – Train prices and availabilities – or the roads are less scary outside london so hiring a car can work well – for great deals on car hire click here. 
Click here for travel insurance.
Tours Around London:
Central London and the key tourist sights are so much closer than you might think! Grab your visitor oyster card and it is quite easy to get around. In addition to doing that I personally love taking a couple of tours when I visit cities – especially to find interesting food places or more recent history or hidden gems. Two tour companies I like alot for general interesting tours in London are Local Guddy and Get Your Guide. I also highly recommend London Tailored Tours and the fab Charlie – especially for her brilliant Borough Market Tour.
If you are traveling solo and interesting in travelling beyond London check out Just You Holidays the United Kingdom,  Exodus Holidays the United Kingdom, Explore Holidays United Kingdom and /or G Adventures the United Kingdom
My Pinterest board for London has not just my posts but mostly other posts on London that I like.
If you clicking through on the links that appear on my blog posts around flights, accommodation, tours, travel insurance etc. I get a small commission if you end up buying on these sites. Just wanted to make sure that you knew!
---
Also published on Medium.
Summary
Reviewer
Review Date
Reviewed Item
Royal Academy London Charles I Exhibition
Author Rating