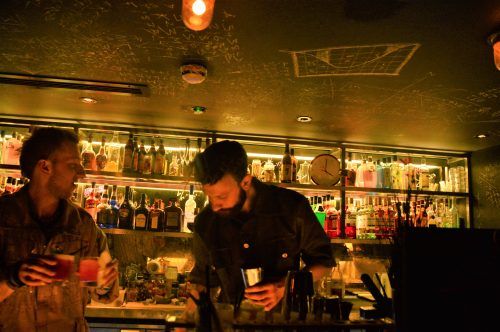 I am a bit of a WW2 geek. I will go and see anything related to WW2 – from museums to memorials to movies. When I heard that there was a new WW2 themed bars London opening that was based on the famous Bletchley Park I was online immediately securing a booking! And I am delighted to say that The Bletchley London did not disappoint!
Themed Bars London The Bletchley: The Concept
The Bletchley London is all about full immersion into WW2. This begins on their website where you must crack a code to even make a booking. You are then sent an essential communique to confirm your booking. The entire concept is based on codes and cracking codes – as per Bletchley Park. You then have to crack codes once you arrive to order your drinks.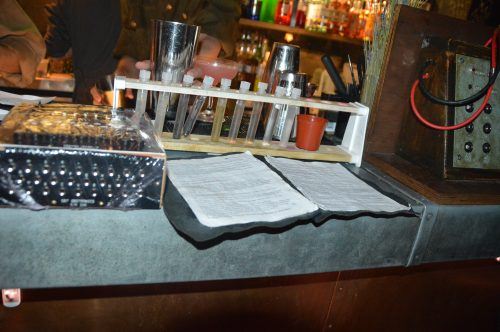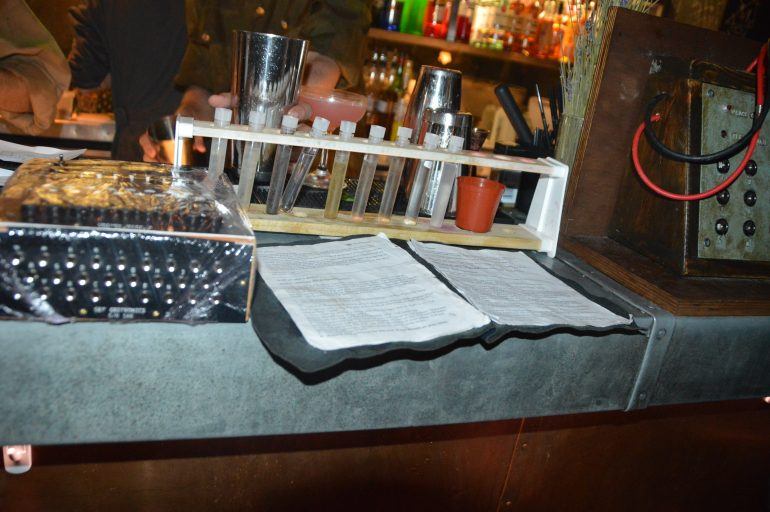 Themed Bars London The Bletchley: The Look and Feel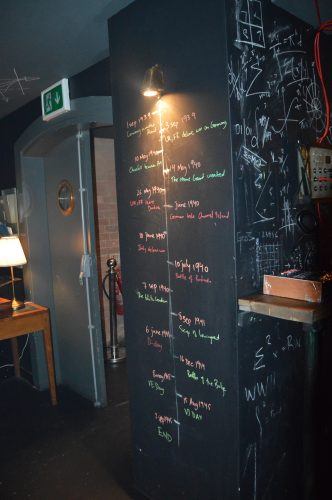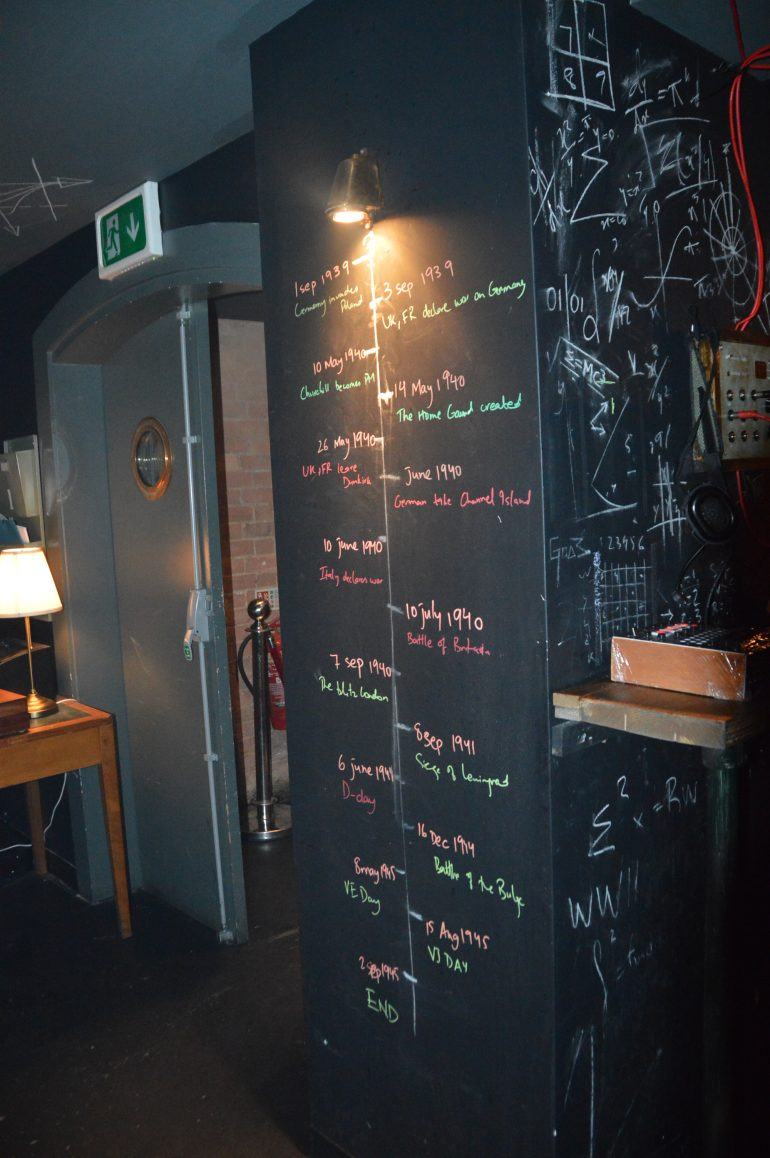 Walking into the bar is like heading back in time! This is added to when you are given a WW2 style jacket to wear on arrival. The team behind The Bletchley have done a fantastic job creating a bunker/code cracking room style theme with blackboards and equations and engima machine mockups for code cracking.
All of the staff are immersed in the experience from the concierge to the bartenders. They use WW2 style language and are always in character speaking as if the war is ongoing upstairs.
Themed Bars London The Bletchley: The Experience
You receive a two-hour booking at The Bletchley. On arrival in addition to your jacket, you are given menus with clues and 3 "codes" to crack. The keys to cracking the codes are in some of the diagrams on the walls or by using the Enigma machines. I don't want to give too much away as it is so much part of the fun – that and these guys are serious and could track me down!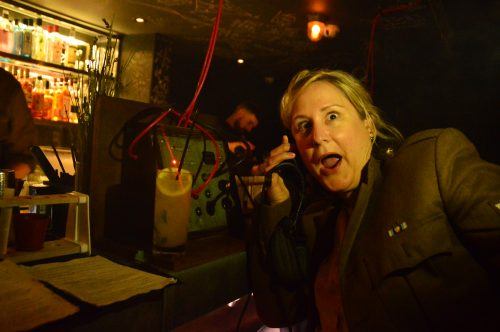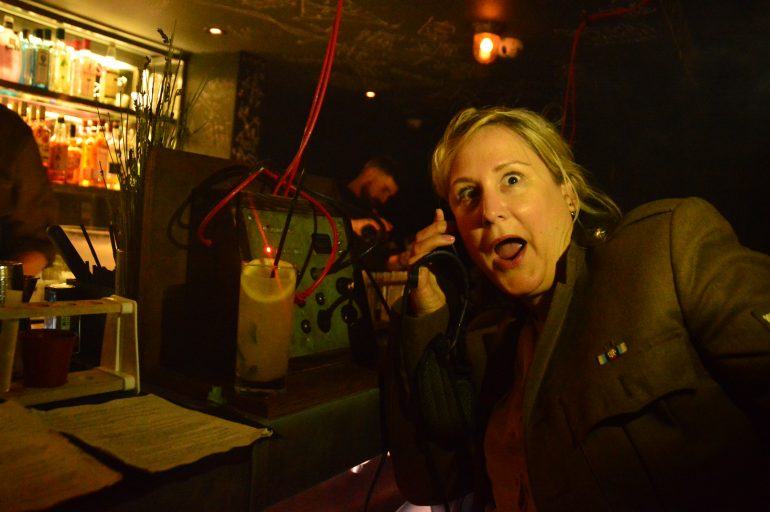 Themed Bars London The Bletchley: The drinks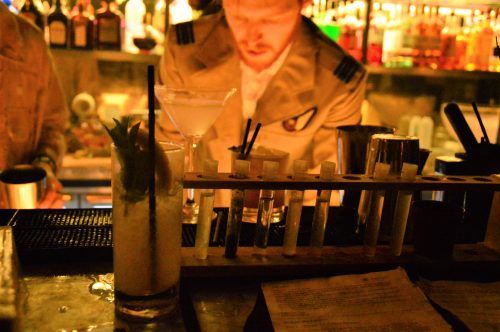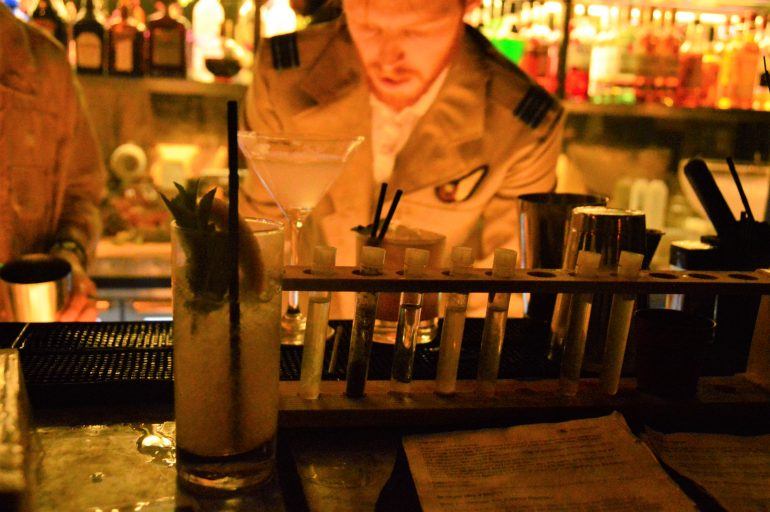 The cocktails were delicious! One of the ways to crack one code is by sniffing test tubes which leads to your drinks. The outcome of the code-cracking leads to certain cocktails but you can choose your own if you prefer.
Themed Bars London The Bletchley: Location and Details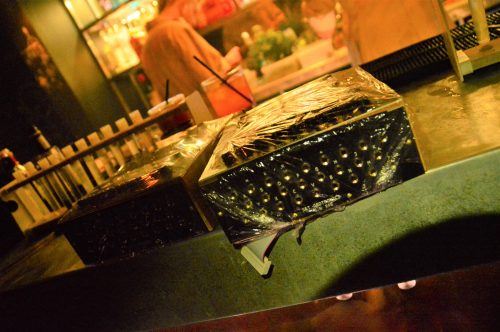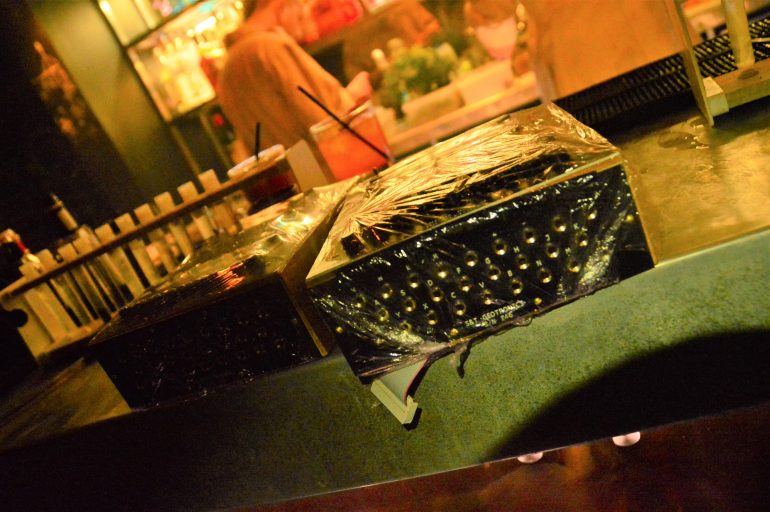 The Bletchley London is in Chelsea and is tucked away behind a pub in the Worlds End area. There is one door and you head down a set of stairs to arrive at the bunker style bar. It is 30 pounds per person paid when you book and this covers the entire experience and three cocktails.
Themed Bars London The Bletchley: Is it worth it?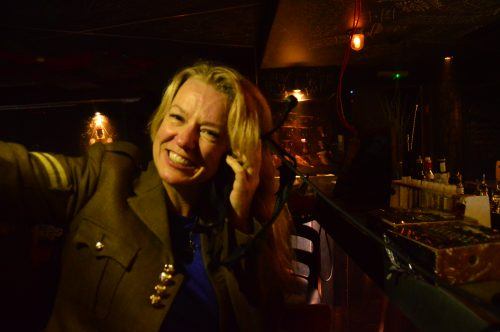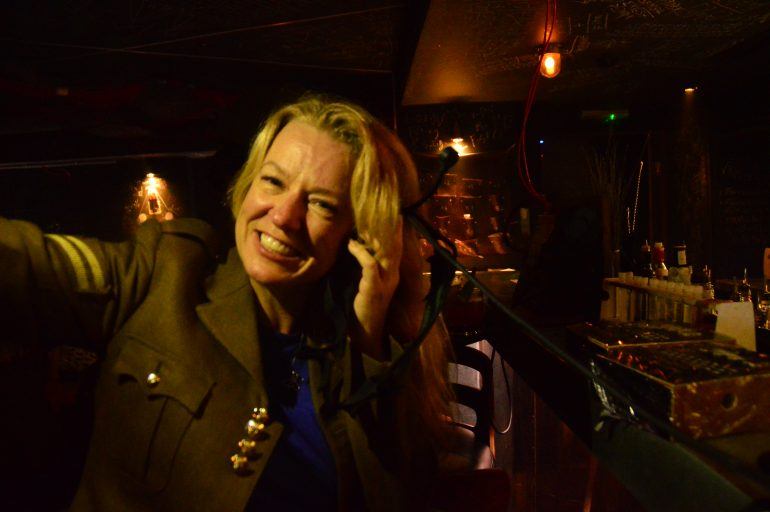 Absolutely! This is a great fun London only experience. It would be a brilliant place to take visitors and fantastic for corporate events. It would also be a great place for a date as it combines alcohol and an experience – however, it could prove embarrassing if there are issues with code cracking!
Are you also a WW2 Geek? 
If so whilst in London, I would highly recommend a day trip to Bletchley Park. It is about an hour or so on the train from Euston station. Definitely, do the tour. And don't miss the Churchill War Rooms – my number one favourite London tourism experience! These are the rooms from where Churchill ran the war and they have been kept completely intact.
And last but not least see if you can attend a Blitz Party. These fantastic events are held every couple of months and will have you travelling back in time with cocktails and dancing. Everyone dresses up and if your female pop into the hair dressers and get some victory rolls to really get in the mood!
The Bletchley
459 Kings Road
SW100LJ
Themed Bars London The Bletchley Useful Links:
Heading to London? Check out some of my other posts here:
The Secret Food Markets of London
London's best new restaurants 2017
London Afternoon Tea Mad Hatter style 
Breaking Bad Night ABQ Cocktail Bar Review
London Victoria Nova Restaurants
Themed Bars London Accommodation:
Click here for some London accommodation options
Themed Bars London The Bletchley Flights:
Looking for flights to London? Click here for some great deals.
Or check out my favourite Middle Eastern airlines – particularly if you're flying Business Class
Themed Bars London The Bletchley Tours:
Travelling solo and interested in joining a group tour?
Just You Holidays United Kingdom
Exodus Holidays United Kingdom
Explore Holidays United Kingdom
Need travel insurance? Click here
Follow my Pinterest board on London here
This post contains affiliate links
Summary
Reviewer
Review Date
Reviewed Item
Author Rating
---
Also published on Medium.