It used to be dreadful to try to find a decent restaurant around Victoria. And then came the long-term building project around Victoria which seemed to last for years! The good news is now there are some great places to eat near Victoria Station! The Nova complex houses somewhere around 25 new restaurants and bars – many from some of London's best-known restauranteurs. Here are the ones I have visited so far:
I do love anything Jason Atherton does – Social Eating House, Social Wine and Tapas (i think my favourite), Little Social – I think I have visited nearly all of his great restaurants in London at least once and I have had a fantastic meal EVERY time.
Hai Cenato means "Have you had dinner" – a typical greeting from Italian hosts apparently. The ground floor is New York-Italian cuisine and then upstairs is a bar with seating for 70 which is very cute and cool AND it has a fantastic name – the Drunken Oyster. We started our evening with a drink up there – it is worth popping in there for a drink whether you are eating downstairs or not. They have obviously spent a lot on the fit out as quality cues are everywhere with fantastic farrow and ball-esque styling in dark colours.
Hai Cenato is a bit more relaxed than the average Jason Atherton restaurant – the food and style are more about casual vs full on dining. The menu is more casual as well but no less delicious and interesting – it was difficult in a good way to decide what to have. We started with the ravioli with walnut and mint. This was a taste sensation – absolutely outstanding. W then went on to the octopus and squid with lentils which were an unexpected but delicious combination.
Next up were the pizzas – wow wow wow!!! The base is perfection – light but fluffy but firm but perfect! We had one of each – a Rossa meat extravaganza and then a Bianca with Taleggio and Chanterelles which was the other highlight of the meal. We washed this down with a bottle of delicious Vermentino. And all at a very reasonable price. I think this is my favourite of the new restaurants near Victoria Station.
2. Great Restaurants near Victoria Station – Rail House Cafe
From the creators of the fabulous Riding House Cafe in Soho comes the Rail House Cafe. This is much bigger than the Riding House and has a large upstairs bar area which is where I went. They also have a large outdoor area as well as a private dining room.
There was a nice big wine list to choose from. I didn't eat but I did check out the menus – the brunch in particular looks like one not to be missed.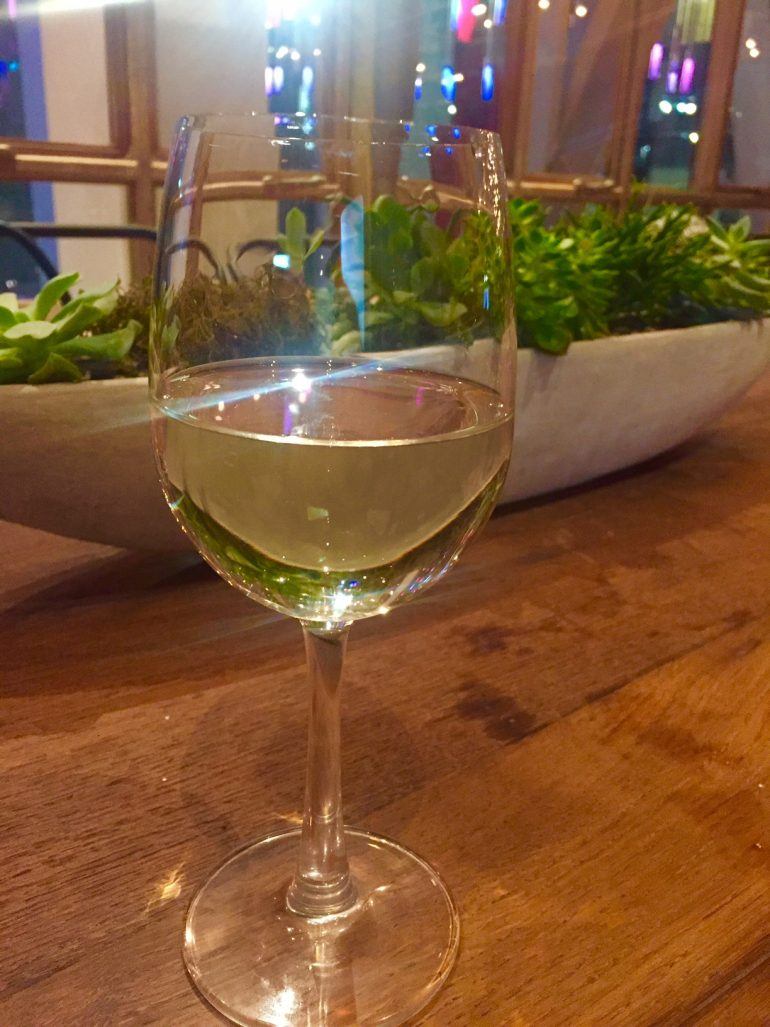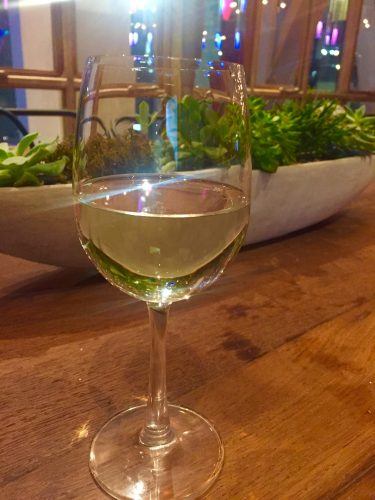 If you're coming to London why not read some books to get you in a London mood?
3. Great Restaurants near Victoria Station – Timmy Green
This was my first experience of going to a restaurant that proclaimed its cuisine as being Australian! Timmy Green is from the team behind Daisy Green and Beany Green. Unsurprisingly Timmy Green is big on brunch but I went along for dinner. It is quite a large lovely glass restaurant. There is a bar area on the left when you walk in that is a nice size.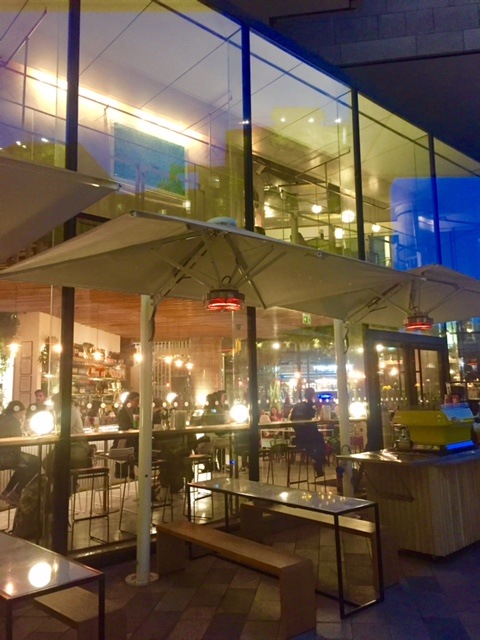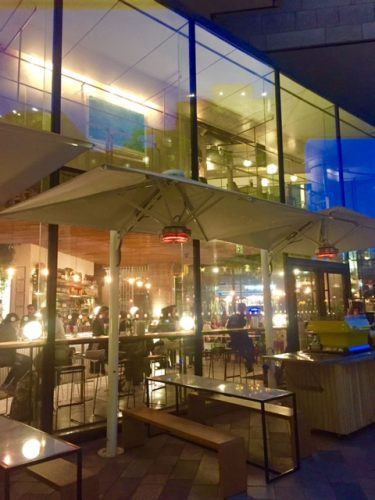 The staff are super friendly. We asked for recommendations and were directed to the very delicious haloumi fries – haloumi served in a fry format – no potatoes in sight. And we decided to continue the deep fried theme with the rather delicious popcorn shrimp. We then cleverly offset this with the chicken salad that came with a delectable chimichurri dressing. It would be remiss of me not to mention for all my Australian readers that Timmy Green has something rather unique for London on its menu – Chicken Parmigiana! It is a giant version that serves 2. For the non-aussies reading this, a chicken parmy is an australian classic – breaded chicken with a tomato sauce and cheese on the top. It's not for me but it is for many and it is quite tasty!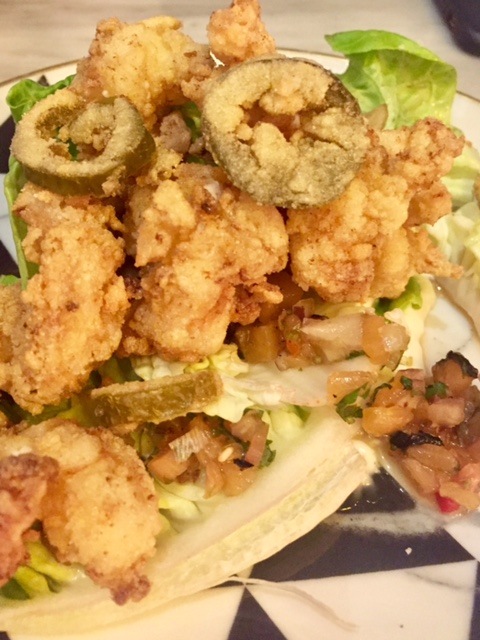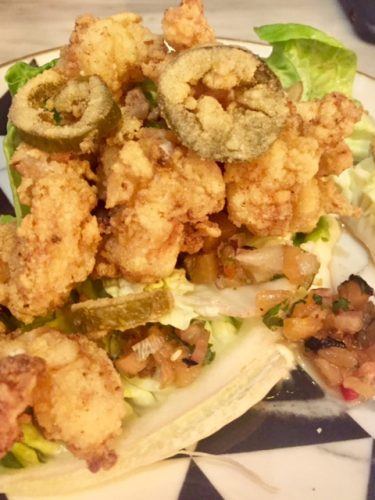 And then there was dessert. So we had been pretty happy with our meal to date but we could not ignore the delicious sounding dessert menu. And oh my goodness the desserts were AMAZING and the highlight of the meal! We ordered two and shared. They are good sizes – we did not manage to finish despite a pretty good effort. We went with the Melbourne Mars Bar Cheesecake with double cream and the salted caramel brownie sandwich with salted caramel ice cream and dulce de leche. These were as good as they sounded and we rolled out of Timmy Green.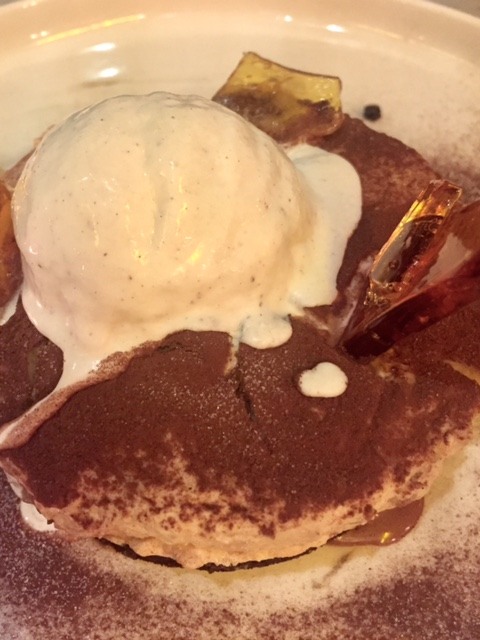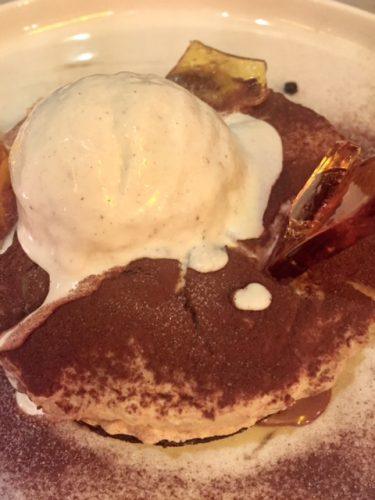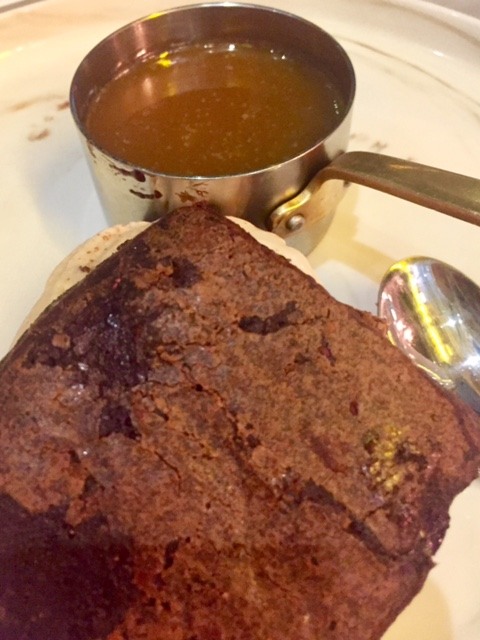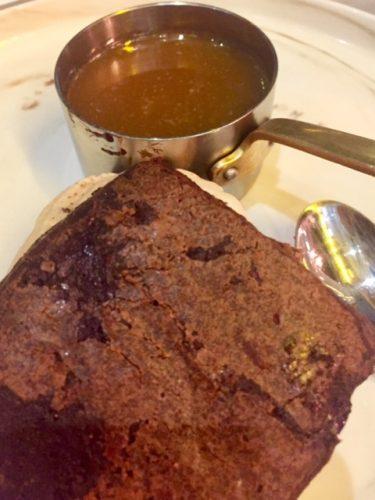 4. Great Restaurants near Victoria Station – Sourced Market
I first visited Sourced in Marylebone only a couple of months ago and was an instant fan. It is a mix of a deli, upmarket supermarket, lunch spot, wine bar and just filled with delicious looking well-packaged foods! Sourced work with small artisan producers and are open all day.
I visited for lunch and had a delicious salad and quiche. They have several communal tables and it is a great buzzy atmosphere.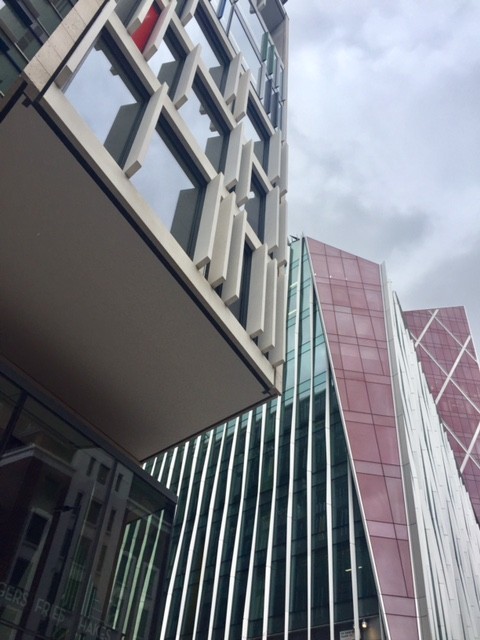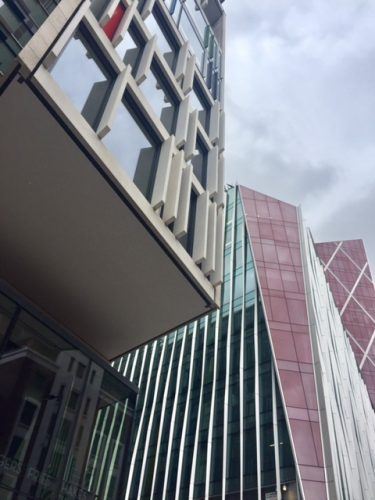 Nova Victoria also has a Shake Shack, Bills, Pret, Benugo and many others of your favourite high street food chains. It is fantastic that you can now meet friends in this area due to these new restaurants near Victoria Station!
Great Restaurants near Victoria Station Useful Links:
Heading to London? Check out some of my other posts here:
The Secret Food Markets of London
London's best new restaurants 2017
London Afternoon Tea Mad Hatter style 
Breaking Bad Night ABQ Cocktail Bar Review
London Graffiti and Street Art Tour
Boutique Hotels in London
Booking.com is my favourite website for booking hotels. There is a great range with fab prices. Once you have made 5 bookings over 2 years you will gain genius status which opens up more deals. And perhaps best of all you can cancel most bookings up to 24 hours out which is super handy. Here are my picks for boutique hotels in London:
–Artist Residence is located in Pimlico which is fabulously central. IT is in a gorgeous 5 store regency building and has a cute bar. Prices start at £150 a night. Click here for latest prices and deals
-The Portobello Hotel is located in one of London's best known and cutest neighborhoods Notting Hill. This is also the hotel where Kate Moss and Johnny Depp filled up the bath with champagne! The hotel is located on a quite street but is a great location. Don't miss Portobello Road not just for the traditional Saturday market but for loads of great restaurants and bars like The Distillery – and one of my favourite London experiences The Electric Cinema. Prices start at £150 a night. Click here for deals and availability.
-The Great Northern Hotel is ridiculously close to Kings Cross and St Pancras stations which is incredibly convenient. This area has also nearly finished its amazing rejuvenation project and there are loads of fabulous restaurants and bars and interesting things to do on your doorstep. The hotel dates back to 1854 but has had a major refurb so it feels fresh and modern. Prices start at £229 a night. Click here for deals and availability.
-the Hoxton hotel is in the heart of east London in Shoreditch and a perfect base for exploration. The rooms aren't huge but the location makes up for it – as does the great value for London with rooms starting at £99 a night. Click here for deals and availability.
Getting to London and Getting Around:
For cheap flights to Click here for prices and deals. Or check out my favorite Middle Eastern airlines – particularly if you're flying Business Class – I am a big fan of  Click here for prices and details on Qatar Airways and Click here for prices and details on Etihad Airways business class to London.
When in London the tube and buses are absolutely the best way to get around town quickly and cheaply. The best way to pay for this is to get a London Oyster visitor card – which you can order before you leave home. However, once you leave london trains are a great option – Train prices and availabilities – or the roads are less scary outside london so hiring a car can work well – for great deals on car hire click here. 
You can also find a Great Deal on Travel Money here and Click here for travel insurance.
Tours Around London:
Central London and the key tourist sights are so much closer than you might think! Grab your visitor oyster card and it is quite easy to get around. In addition to doing that I personally love taking a couple of tours when I visit cities – especially to find interesting food places or more recent history or hidden gems. Two tour companies I like alot for general interesting tours in London are Local Guddy and Get Your Guide. I also highly recommend London Tailored Tours and the fab Charlie – especially for her brilliant Borough Market Tour.
If you are traveling solo and interesting in travelling beyond London check out Just You Holidays the United Kingdom,  Exodus Holidays the United Kingdom, Explore Holidays United Kingdom and /or G Adventures the United Kingdom
If you like this post Why Not Pin It?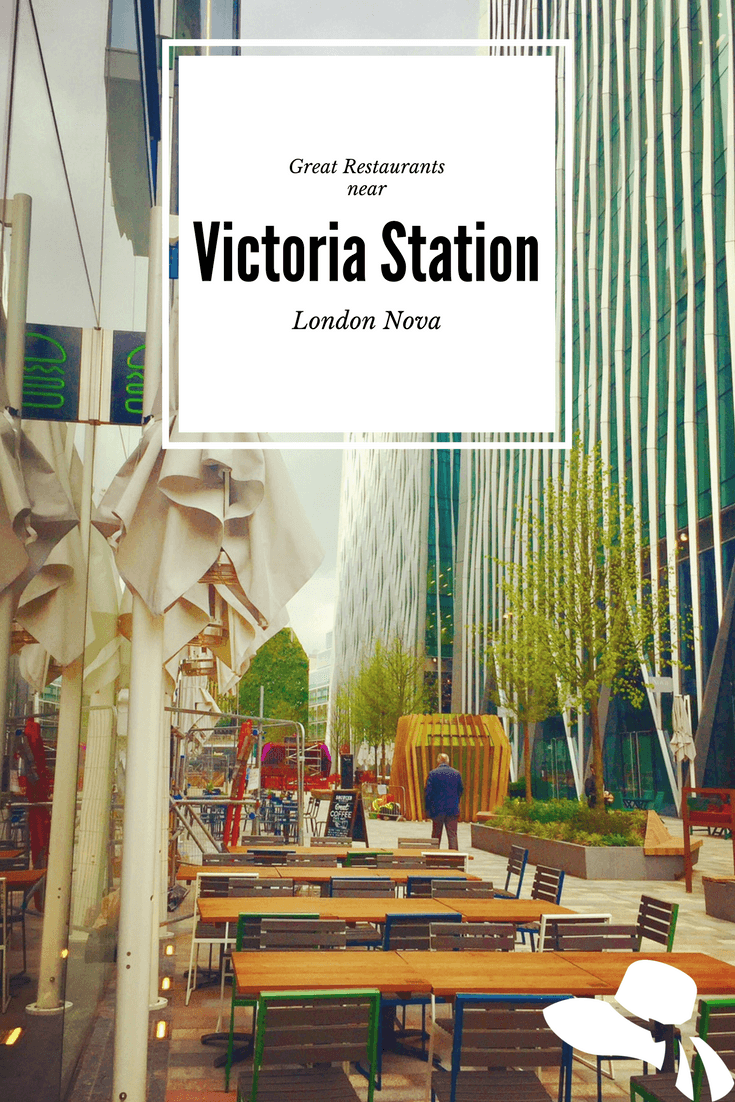 If you click through on the links in this post and end up making a purchase on that site I will get a small commission. Just wanted to let you know!
---
Also published on Medium.
Summary
Article Name
Great Restaurants near Victoria Station: The Nova
Description
Looking for great restaurants near Victoria Station? The new Nova Victoria features some fantastic new restaurants - Jason Atherton's Hai Cenato, Timmy Green and more
Author
Publisher Name
Publisher Logo