You can't leave Bosnia without doing what I call the Sarajevo Mostar Tour. The highlight of any trip to Bosnia is Mostar Bridge – one of the most recognisable sights of Bosnia-Herzegovina. Mostar Bridge also became one of the world's most visible signs of the Balkans conflict when it was blown up in 1993. The bridge had stood for 427 years. It was rebuilt in 2004. Sarajevo is an exciting and vibrant city with a troubled past and a bright future. Combined they make for a fantastic long weekend!
Sarajevo Mostar Tour – Sarajevo
Sarajevo is one of the most fascinating cities I have visited. It is unique in that it is best known for its modern history rather than its ancient history.
Sarajevo is the capital of Bosnia-Herzegovina. Sadly it is probably best known for the Bosnian War and the fact that Sarajevo was under siege for the longest time period in modern history – 1.425 days from 1992 to 1996. This recent awful episode in the city's history can be felt across the city. The Sarajevo Roses in the pavement remind walkers of the many deaths.
You can visit the Sarajevo War Tunnel. This extraordinary tunnel ran underneath Sarajevo and was the only source of supplies during the siege. It is located in an everyday looking suburb and suburban house. It is possible to walk a small portion of the tunnel and it is a sobering experience.
Sarajevo was also critical in another war – World War 1. It was in Sarajevo that Archduke Franz Ferdinand of Austria was assassinated on June 28, 1914, the shot said to have started WW1. Today there is a plaque on the spot where this happened.
As if that wasn't enough Sarajevo is also the only major European city to have a mosque, Catholic church, orthodox church and synagogue within the same neighbourhood. It is often referred to as the Jerusalem of the Balkans and you can feel the different influences of these religions living together.
As so much of Sarajevo's history is recent I would highly recommend doing a walking tour. This is, without doubt, the best way to get a better understanding of this fascinating city.
Sarajevo Mostar Tour: Mostar Bridge Day Trip
It is a long day trip from Sarajevo to do the Mostar Sarajevo Mostar bit but it is well worth it. The drive through the Bosnian countryside is lovely and allows you to get a better understanding of the country. This also fits quite well into a long weekend in Sarajevo. Several companies offer day trips (and check with your hotel) or we found a private driver so we could set our own schedule.
The Mostar bridge area is great for a wander. It is incredibly pretty. There are quite a few shops near the bridge with some lovely souvenirs. There are many different spots for interesting photos of the bridge. Head down to the river and get some shots looking up.
You can then do the bridge from both sides. However, my favourite spot for a shot was Koskin-Mehmed Pasha's Mosque. For a small fee, you can visit the mosque and climb up the minaret for some amazing views over Mostar Bridge and old town. The best time of day for taking photos is as late in the afternoon as you can get up the minaret (5 pm in winter, 730pm in summer closing times).
Tourism numbers are still quite low in the former Yugoslav region. It is a huge pity because there are some stunning things to see. So when you are looking for something different in your vacation or planning a long weekend from Europe have a think about taking the Sarajevo Mostar Tour!
Sarajevo Mostar Tour Useful Links
Sarajevo Mostar Tour Flights:
It is also possible to do a day trip to Mostar from Dubrovnik so you have two airport options:
For cheap flights to Sarajevo click here
For cheap flights to Dubrovnik click here
Or try my favourite Middle Eastern Airlines – especially if you're interested in flying business class:
Or how about taking the train? 
Or Hire a Car
Sarajevo Mostar Tour Accommodation:
Looking for a hotel in Sarajevo? Click here for the best hotels
Looking for a hotel in Dubrovnik? Click here for the best hotels
Or maybe you would like to stay overnight in Mostar? Click here for the best hotels
Sarajevo Mostar Tours:
For some Mostar tour options click here
Travelling solo? here are a couple of organised tour options that might be of interest:
Some other posts you might enjoy reading:
Montenegro Tour from Dubrovnik
The best things to do in Sicily
Click here for my Pinterest Board on Bosnia-Herzegovina
Click here for a Great Deal on Travel Money
Need Travel Insurance? Click here
You can support The Boutique Adventurer by clicking through on the links that appear on my blog posts around flights, accommodation, tours, travel insurance etc. I get a small commission if you end up buying on these sites. If that's ok with you thanks as it all helps
Did you like this post? Why Not Pin It?
---
Also published on Medium.
Summary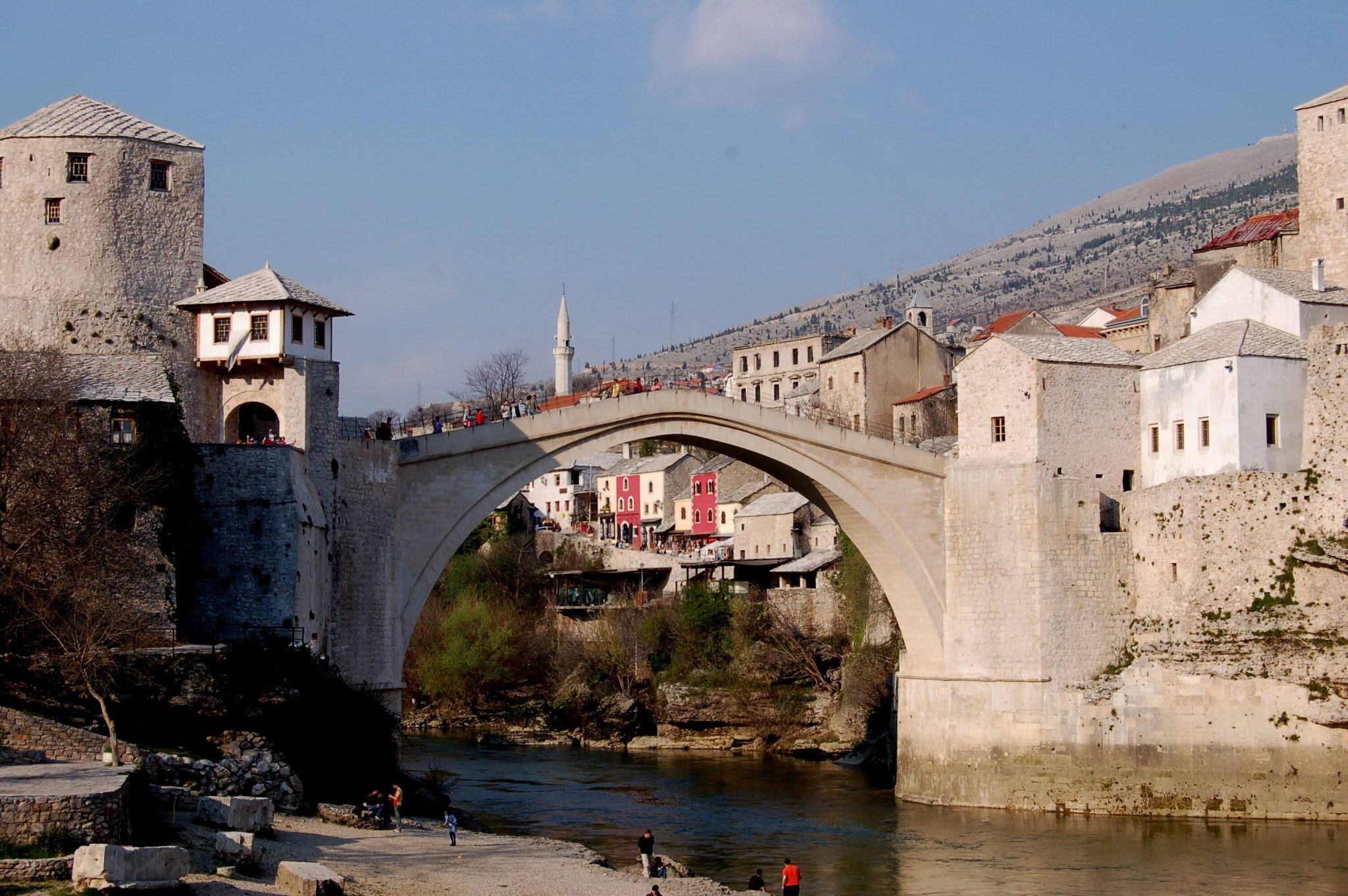 Article Name
The Sarajevo Mostar Tour: Europe's most interesting long weekend
Description
The Sarajevo Mostar Tour is my shorthand for a fantastic trip in Bosnia! Stay in Sarajevo and see this fascinating city. Then visit Mostar Bridge and the lovely town of Mostar and see the Bosnian countryside on the way
Author
Publisher Name
Publisher Logo