Melbourne is a food lover heaven! There are so many good restaurants and you can slice and dice them in so many ways. This is my view on the best Melbourne Mexican restaurants I have visited and others that come highly recommended. Would love to know your view on Best Melbourne Mexican Restaurants.
Best Melbourne Mexican Restaurants – The Newmarket Hotel St Kilda
If it is modern Mexican you are after head to Newmarket. There is no sloppy sour cream or heavy on the guac here. The food is fresh and light and flavorsome. You can do a mix of smaller sharing plates, or a couple of sharing plates and then main meals or whatever combination you wish. Personally, I prefer the smaller sharing plates as I think they have some of the more interesting flavor combinations – and I prefer to try more things whenever possible.
34 Inkerman Street St Kilda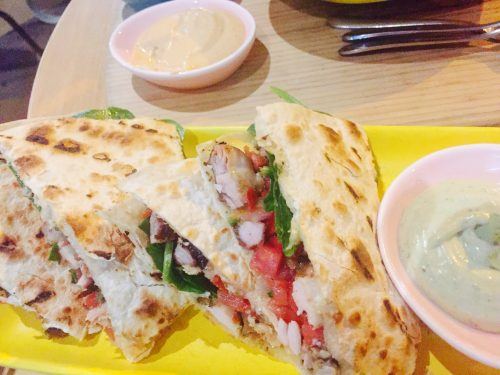 So it is less common to think of Hawthorn in Melbourne and great food! But this place is great. It is very big and open and was busy even on a rainy Thursday night. It is obviously the place to go with a girlfriend as most tables seemed to be for two girls having big catch ups. I was no exception!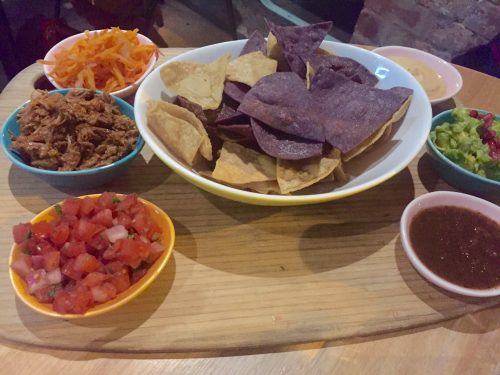 So there is a nice wine list – I had a lovely Pinot Gris and there was a good cocktail list. Food wise we started with their sharing plate which was delicious. The guacamole was outstanding. I am very picky on the guacamole front so this is big coming from me!
Then we had the salad without any protein which was also delicious – black beans, quinoa, roasted corn and lots more guacamole. And then the chicken quesadillas which were a bit of a sensation. A lot of quesadillas are light on the filling – these guys were heavy on it and that paid off.
Delicious, fast friendly service and a reasonable bill – I highly recommend!
651 Glenferrie Rd Hawthorn
This is a more casual dining/drinking experience on Bridge Road Richmond in the third of my Best Melbourne Mexican Restaurants. We were delighted to turn up and discover that it was $3 taco Tuesday! There is indoor and outdoor seating and quite a bit of it. We did outside because we could and to have a ciggie. I had a few glasses of a very nice Pinot noir as well.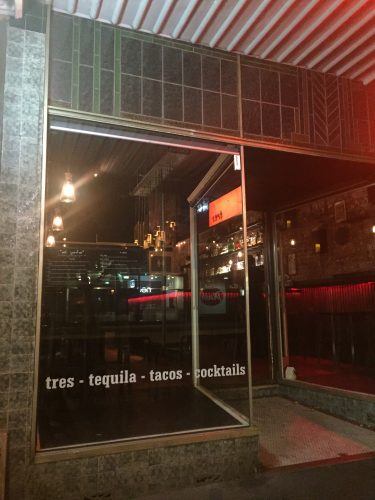 Then on to the food. We started with outstanding corn chips that seemed home made and great guacamole – just the right level of ripeness.
Then bring on the tacos! So these are with tortillas rather than corn shell. We did one of each – chicken, beef, pork and prawn. They were delicious but not large. We also got a delicious avocado salad – don't know what was in the dressing but it was a sensation!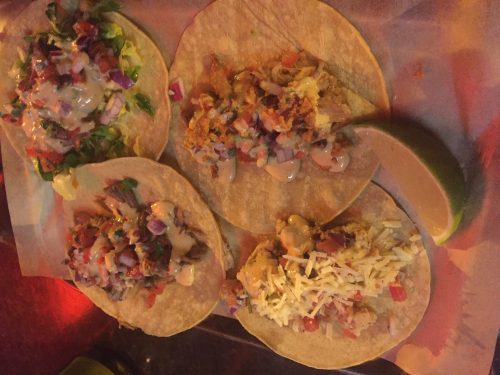 So the key thing is we probably should have ordered about 6 tacos plus the salad as the tacos are only a serving of one. Or maybe even one or two more – especially if it's Tuesday night!
326 Bridge Road Richmond
And a few more Melbourne Mexican Restaurants about which I have heard good things:
Los Amates Mexican Kitchen – Fitzroy
Radio Mexico – St Kilda
Mamasita – Melbourne CBD
Hotel Jesus – Collingwood
Best Melbourne Mexican Restaurants Useful Links:
Heading to Australia? Read my other Australia posts here.
Looking to read more about Melbourne?
Here's a guide to Melbourne's most interesting neighbours
The Best Brunch Melbourne Review
And how about a weekend away in the Mornington Peninsula or Daylesford?
Heading to Sydney?
Melbourne Mexican Restaurants Accommodation:
Click here for some great Melbourne hotel options
Melbourne Mexican Restaurants Flights:
Click here for some great deals on flights to Melbourne
Try my favourite Middle Eastern airlines to get to Melbourne – especially if you're looking at business Class:
Melbourne Mexican Restaurants Tours:
Tours are a great way to see a city – click here for some Melbourne tour options
Heading to Australia solo? Group tours can be a great option:
Need travel insurance? Click here for a good deal
Click here for my Pinterest Board on Australia
Click here for my Pinterest Board on Melbourne
Click here for my Pinterest board on Victoria
This post contains affiliate links
Summary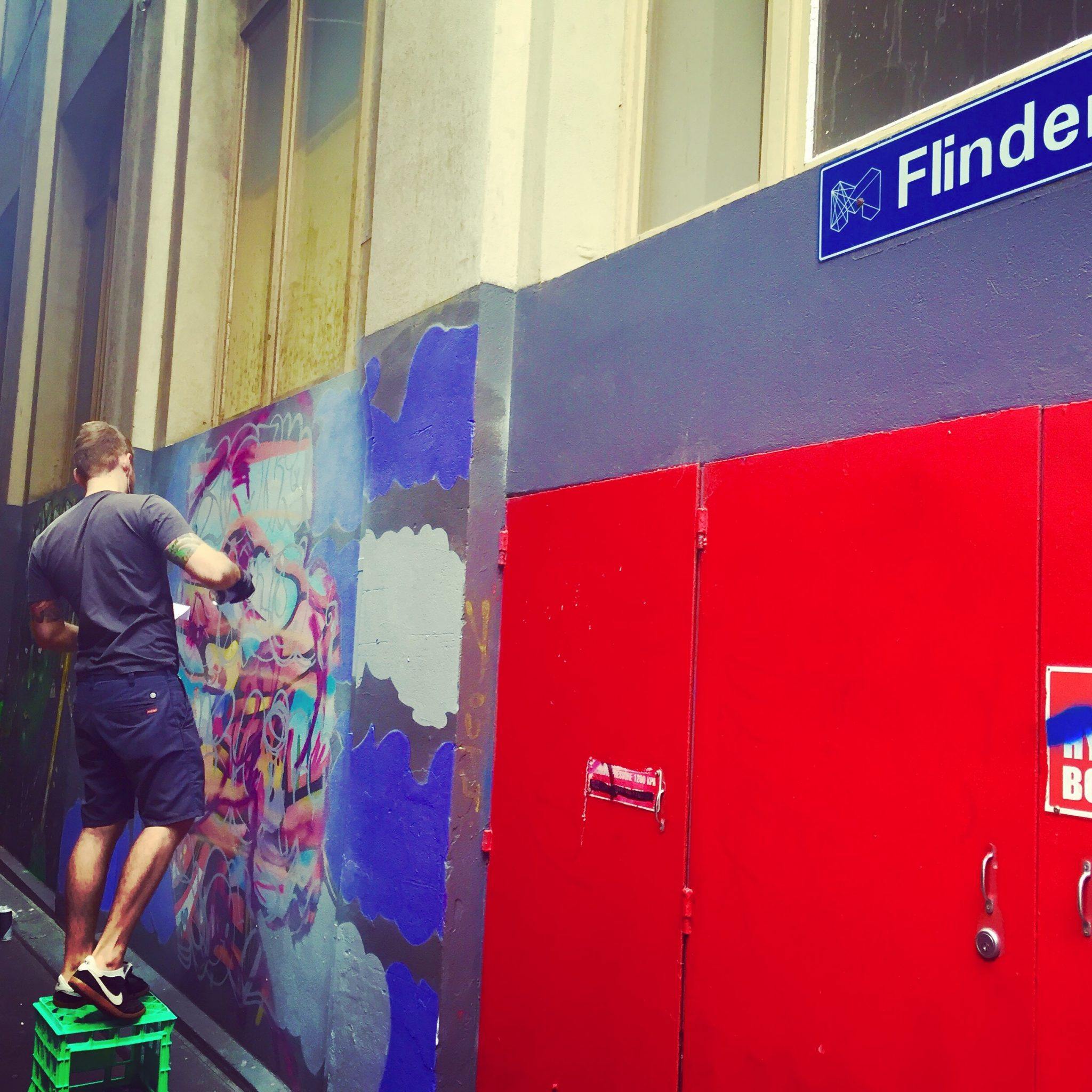 Article Name
Best Melbourne Mexican Restaurants - the top 3
Description
Looking for the Best Melbourne Mexican Restaurants? Here are reviews of 3 of the best Melbourne Mexican restaurants from Hawthorn to St Kilda
Author
Amanda OBrien
Publisher Name
The Boutique Adventurer
Publisher Logo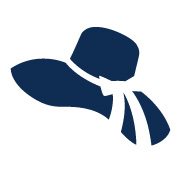 ---
Also published on Medium.