So this was a tough post to write!!! There are so many good brunches in Melbourne  – to reduce this to the best brunch Melbourne only 6 options – well this could have nearly been 60 best brunches in Melbourne but you've got to stop somewhere! There are of course other places you can go and have a great brunch but these are my nominations for the Melbourne best brunch. I grew up in Melbourne and go back often so I have a fairly large sample size!
Have breakfast or brunch at Fitzrovia. Or really anything here – they are open for dinner some evenings mid week. The food here is FANTASTIC! I have tried most of the breakfast/brunch menu and there are no bad choices. However the classic bacon and eggs is my absolute favourite – with their tomato relish. The quality of their ingredients is out of this world. The staff are fantastically friendly. The place itself has a lovely atmosphere. They also do outstandingly good muffins and more amazing sweet things. And then there is the coffee. Even decaf is brilliant here. I have been to Fitzrovia at least 10 times and it has never disappointed!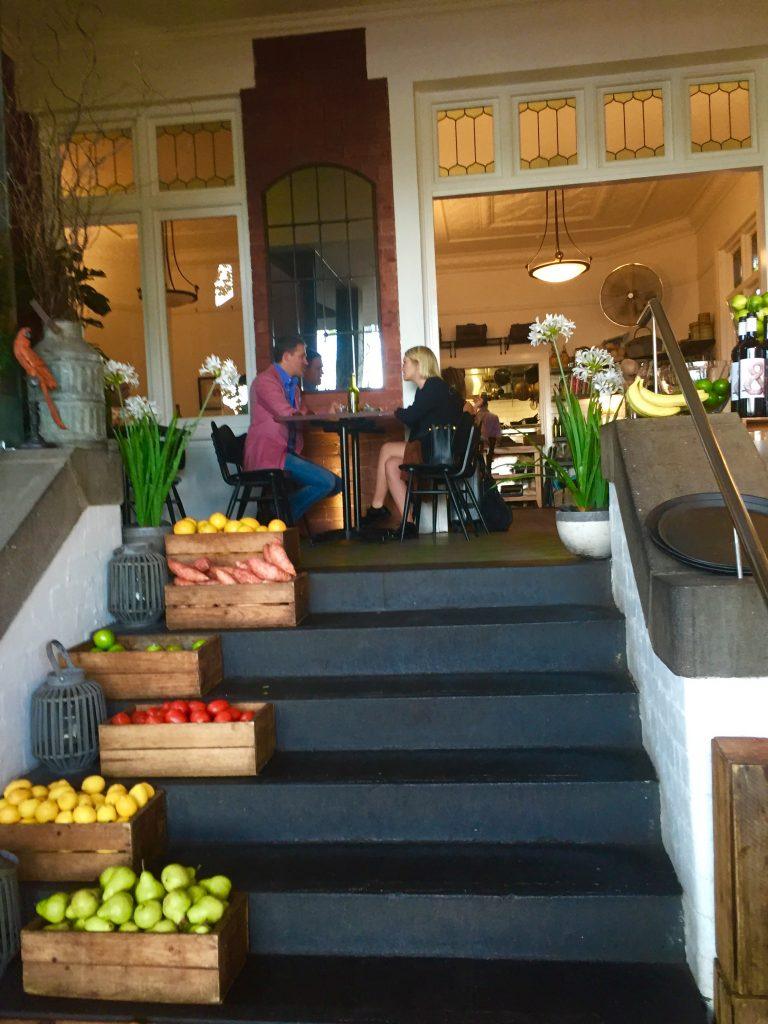 2/155 Fitzroy Street St Kilda
2. Melbourne Best Brunch – Lafayette Café – Beach Street – Port Melbourne
I used to go to this place way back when I lived in Port Melbourne and order green eggs and ham. Which was pesto added into the scrambled eggs. This was full on edgy back in the very early 2000s and was delicious. As my local, this place traded under a different name but was always tasty.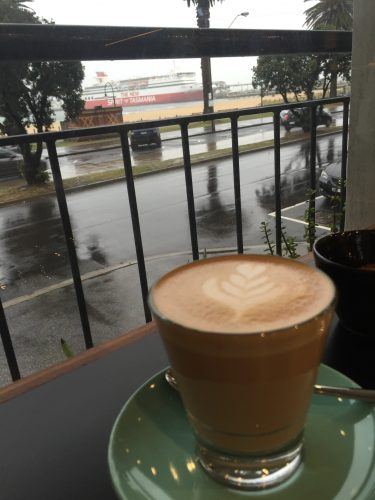 I am sure it has changed owners at least once in the last 13 years but it remains a great location on beach street in Port Melbourne with lovely big views onto the bay. The café has great big windows so you can enjoy the view Melbourne weather permitting. Brunch here starts with great coffee. I was a little weary the morning I visited so needed a banana smoothie which was also very good.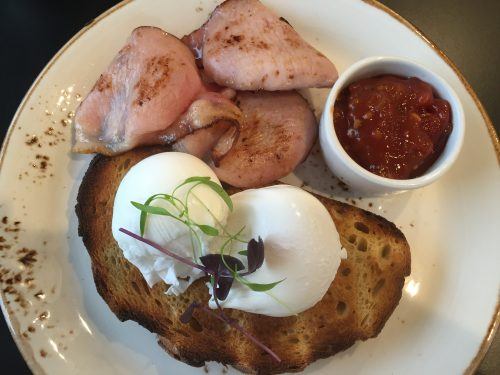 Breakfast was poached eggs on toast with a fantastic smoked bacon. I also got the tomato relish because I remembered they used to have an amazing tomato relish. It was good but not as good as I remember… The brunch menu is a good long one. This is definitely one for the port Melbourne list!
55 Beach Street Port Melbourne
So over the West Gate bridge now to super cute villagey Yarraville. Yarraville is quirky and edgy and filled with some great places to eat. One of my closest friends lives in this part of town and her favourite brunch spot is Cornershop – so of course, it is now mine too! So it is literally on a corner and sits opposite the fantastic Sun cinema on a pedestrianised strip.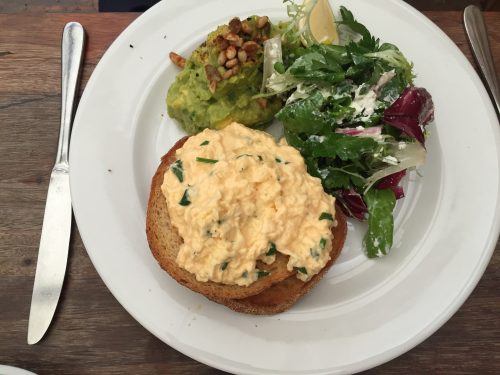 There is seating out the back, out the front and inside. The staff are super friendly and of course, the coffee is excellent. I enjoyed the baked beans with battered eggs (like a scotch egg) and my friend enjoyed the classic smashed avocado on toast.
11 Ballarat Street Yarraville
Back to Port Melbourne where there is another fantastic brunch spot tucked away off Bay Street on Bridge Road. It is very cute – quite tiny inside but cosy – it was quite fun nearly sitting in the kitchen! And there is outdoor seating. And the coffee is AMAZING! I am very picky about my coffee and I can genuinely say this is one of the best coffees I have had.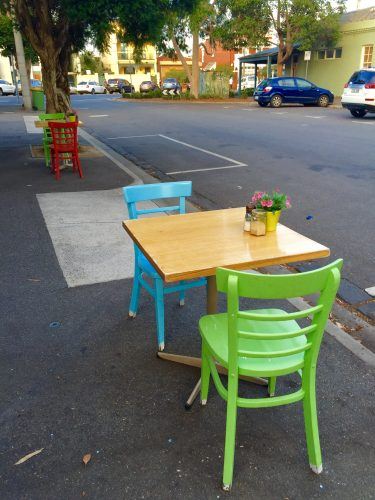 I then went on to have the dukkah eggs which were a sensation. And the staff were so genuinely lovely and friendly! I went back here a couple more times as it was so good and it never disappointed.
118 Bridge Street Port Melbourne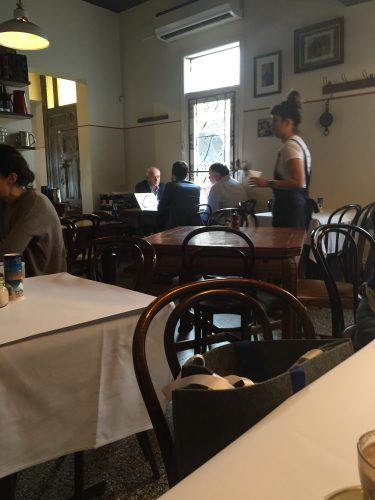 This place is so cute and coming in feels like you've gone to Europe. There are sort of 3 rooms but it feels small and bustling. The counter looked amazing – fab looking salads. I went for breakfast and had pumpkin toast with avocado and greens – delicious! My friend had the scrambled eggs and avocado. And do I even need to say great coffee? I think it is nearly a given.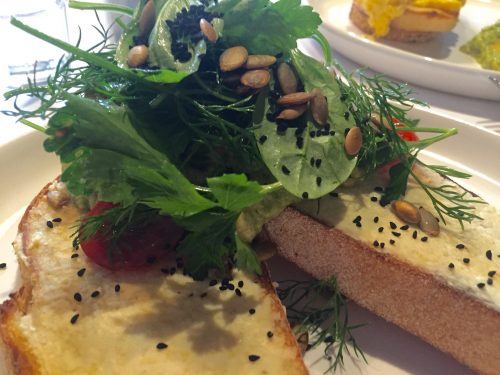 251 Brunswick Street Fitzroy
I love this place! It is very cool and minimalist looking without any of the attitude. Friendly staff serve some of the best coffee in Melbourne – definitely the best in South Yarra! This place is always very busy which is, of course, a good sign – but you never seem to have to wait long. They also have a fab breakfast menu and super yummy looking cakes. Have had the smashed avocado breakfast and it's a 5 out of 5 avocado rating!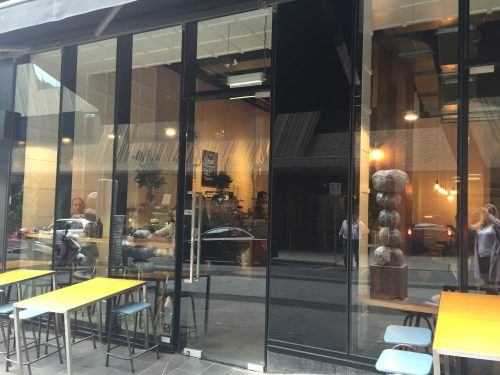 I have been here a few times and the quality is always outstanding. It is tucked away a bit off Toorak Road on Claremont Street.
12 Claremont Street South Yarra
Melbourne Best Brunch – Useful Links:
Heading to Australia? Read my other Australia posts here.
Looking to read more about Melbourne?
Here's a guide to Melbourne's most interesting neighborhoods
And how about a weekend away in the Mornington Peninsula or Daylesford?
Heading to Sydney?
Melbourne Best Brunch Accommodation:
Click here for some great Melbourne hotel options
Melbourne Best Brunch Flights:
Click here for some great deals on flights to Melbourne
Try my favourite Middle Eastern airlines to get to Melbourne – especially if you're looking at business Class:
Melbourne Best Brunch Tours:
Tours are a great way to see a city – click here for some Melbourne tour options
Heading to Australia solo? Group tours can be a great option:
Need travel insurance? Click here for a good deal
Click here for my Pinterest Board on Australia
Click here for my Pinterest Board on Melbourne
Click here for my Pinterest board on Victoria
This post contains affiliate links
Summary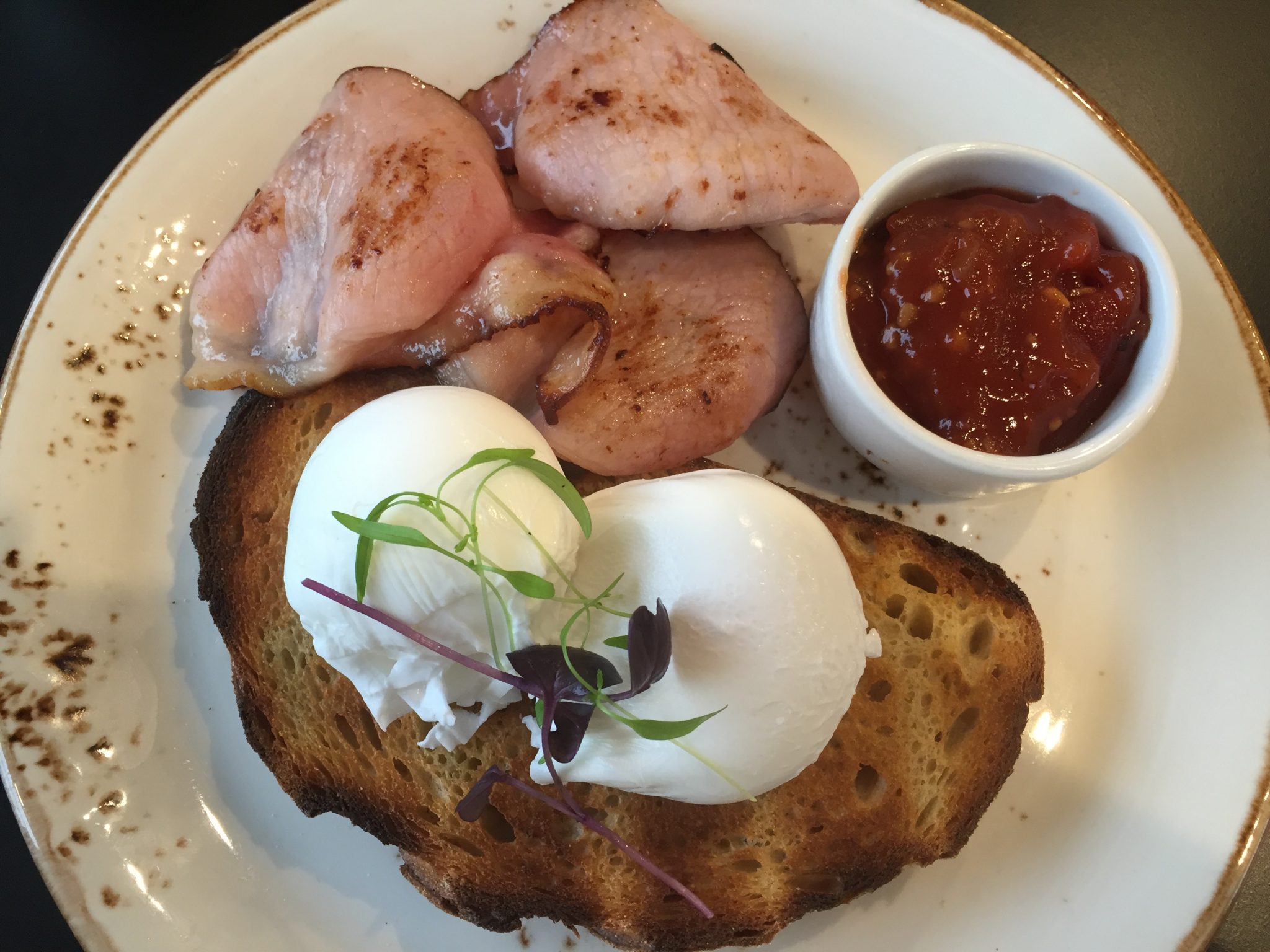 Article Name
The 6 Best Brunch Melbourne Options - from a former local
Description
Melbourne's best brunches from a former local - the 6 best places to have brunch from fitzroy to yarraville to south yarra to st kilda via port melbourne
Author
Amanda OBrien
Publisher Name
The Boutique Adventurer
Publisher Logo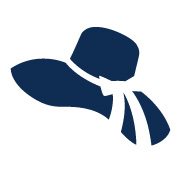 ---
Also published on Medium.