Kuala Lumpur is a great place for a quick stop over when you are flying long haul via Asia. On stopovers, I often find it is easiest to stay close to the airport – particularly when you get in late in the evening and are leaving early in the morning. At Kuala Lumpur airport it doesn't get closer than KL International Hotel Sama Sama!
KL International Hotel Sama Sama Location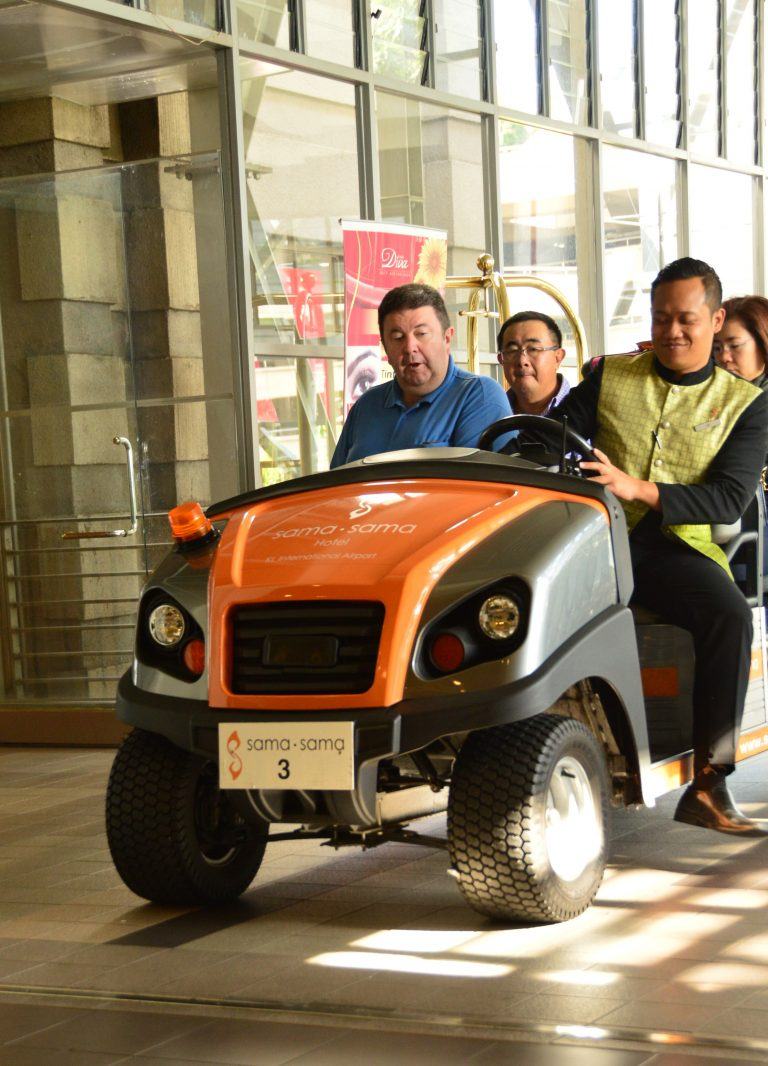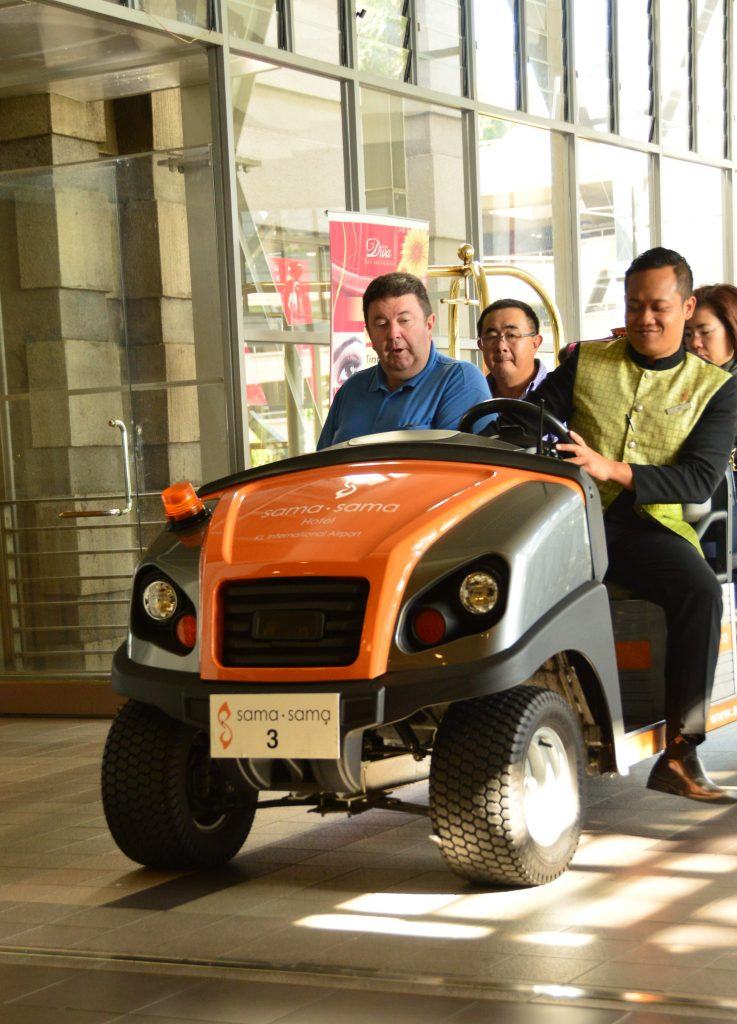 Sama Sama KLIA is connected to the airport via a covered walkway. One of the best things about staying here is the buggy! When you exit customs turn right and take the lift down to the 2nd floor (it has to be the lift as the escalator doesn't appear to access the 2nd floor). Once you get out of the lift you will see the area for the KL International Hotel Sama Sama buggy straight ahead. It operates every 5 minutes so you won't be waiting long.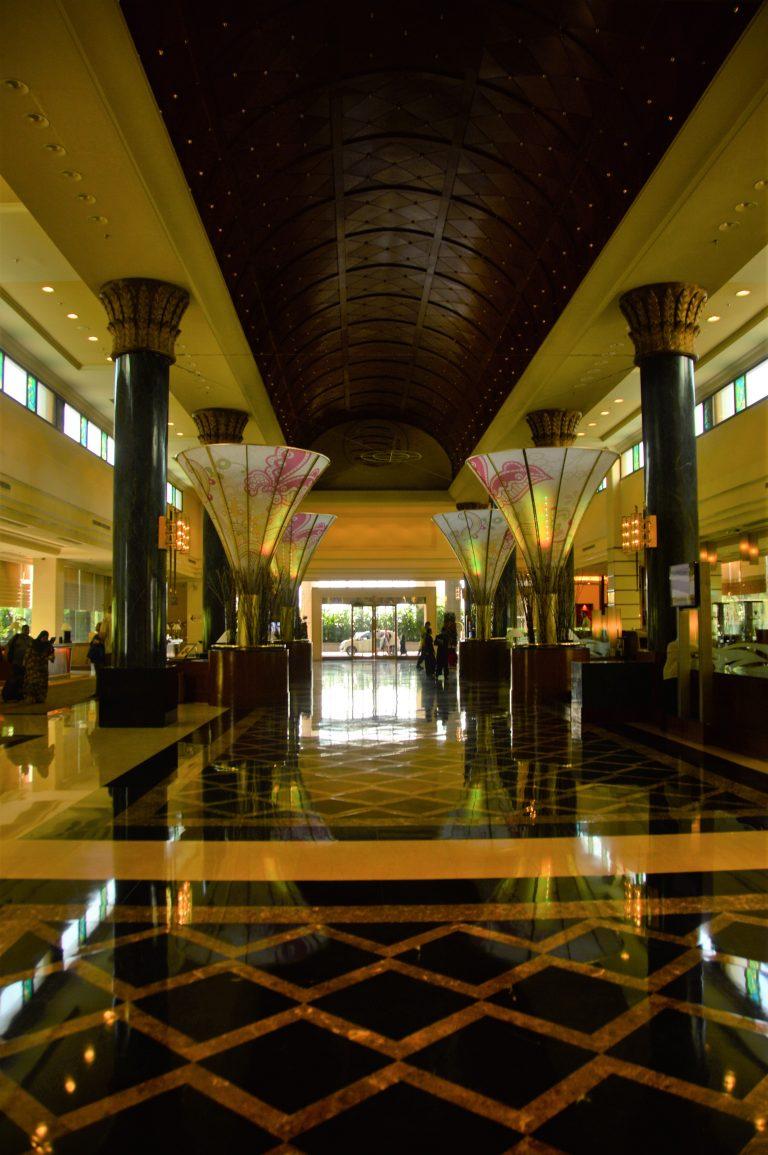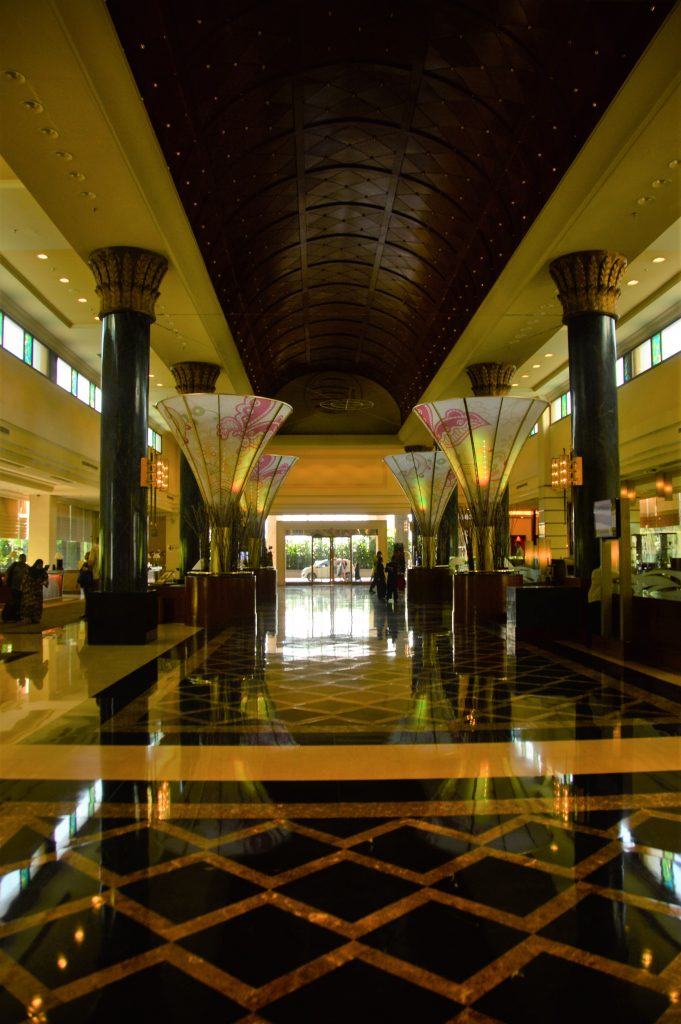 As you are at the airport you can hop on the buggy and head back and get on the KLIA express. For 50 RMB you will be in the centre of Kuala Lumpur in 28 minutes. Trains run every 15 minutes. The train takes you to KL central which is the main interchange station so from here you can get pretty much everywhere in Kuala Lumpur.
Hotel at Kuala Lumpur Airport Sama Sama – The Rooms
I stayed in a Deluxe room which was very nice. The rooms are spacious with a lovely big king size bed which was very comfortable. There is a chaise lounge and a desk. A big bathroom with both a bath and shower. Good quality toiletries and fluffy towels along with a bathrobe and slippers. Nicely designed.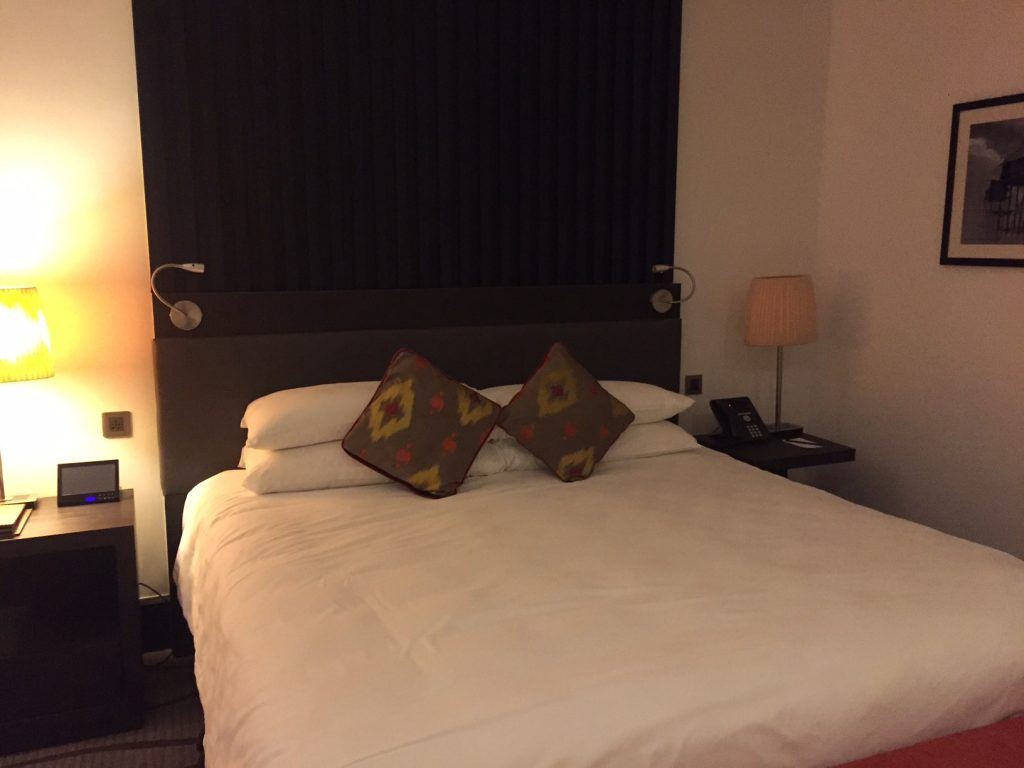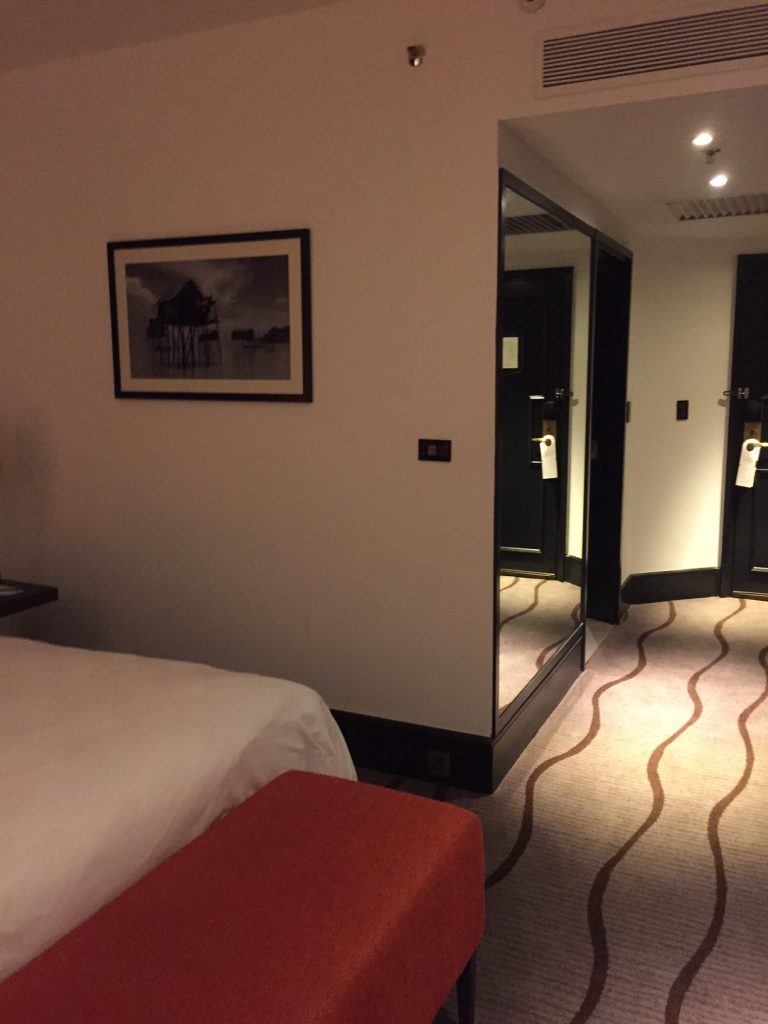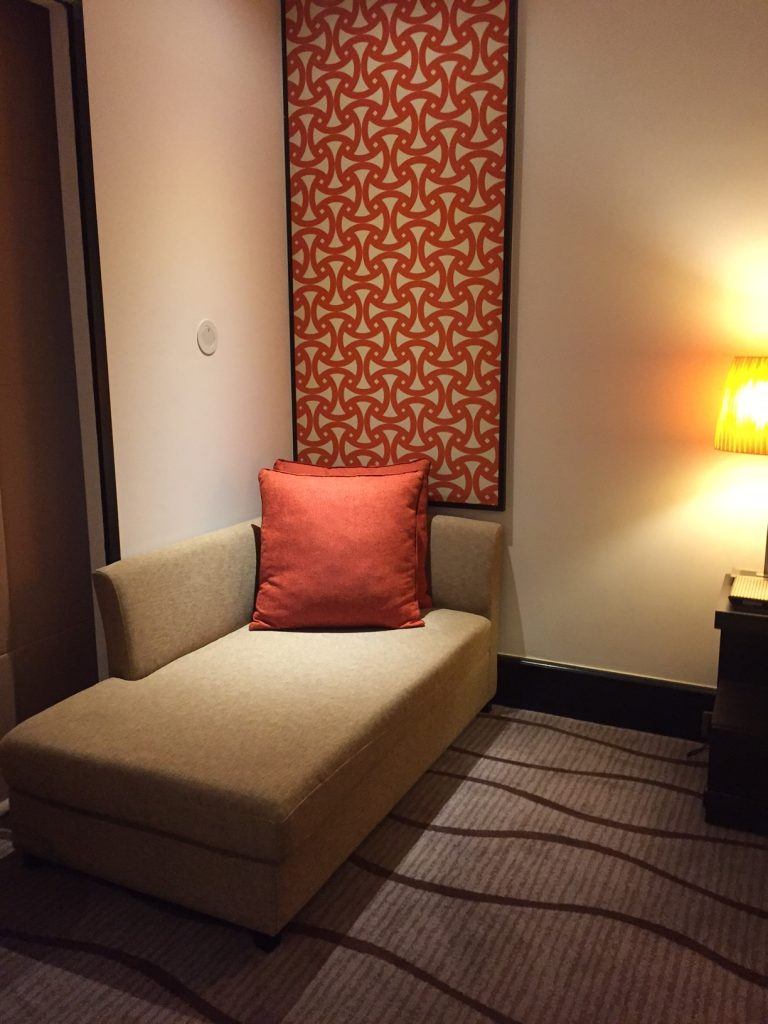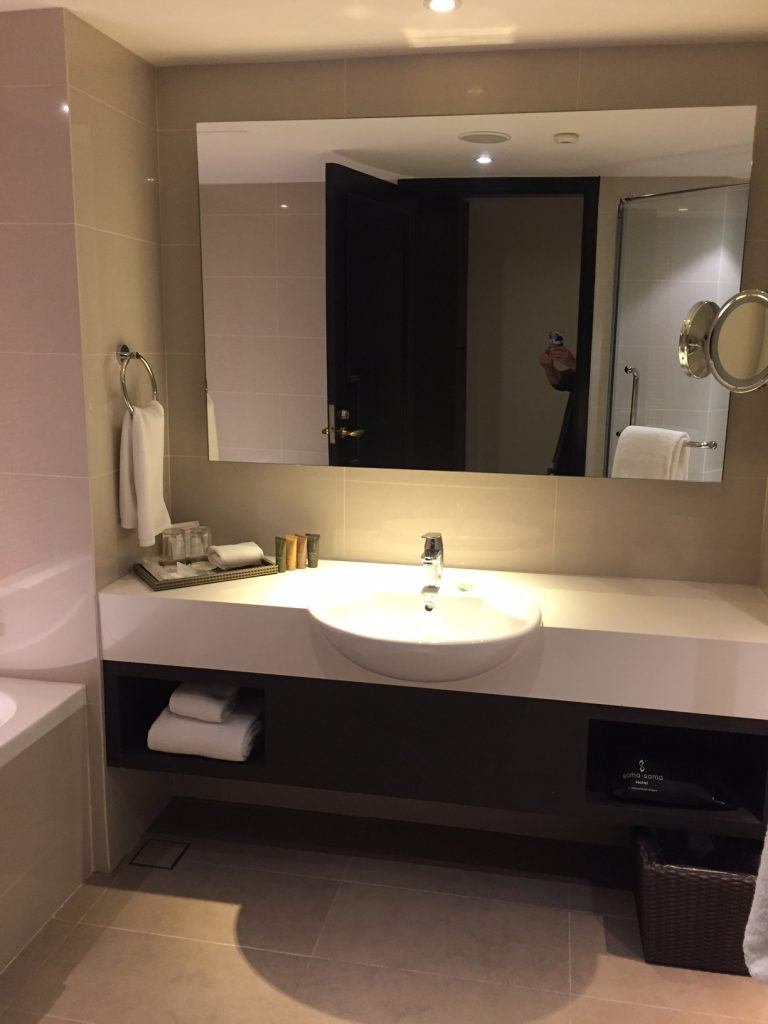 Kuala Lumpur Sama Sama Hotel – The facilities
Sama Sama KLIA has three different restaurants as well as room service. The room service menu is extensive and I have a fantastic hamburger. They have three white wines by the glass. There is a bar in reception. They also have a pool.
KL Hotels Near Airport Sama Sama Service
Everyone I encountered was extremely friendly and keen to help. The concierge provided me with a map and easy directions to find Batu Caves and Petronas Towers on the various railway systems. Check in and check out were both easy and most importantly it was very easy to get a glass of wine when I arrived back after my day exploring Kuala Lumpur! Room service was also quick and my wake up call happened.
A high recommendation to stay at Sama Sama KLIA!
KL International Hotel Sama Sama Useful Links
Accommodation:
Great places to stay in Kuala Lumpur
Or for some other hotel options Click Here
Flights:
My review of Malaysia Airlines Business Class
Interested in other business class options? Why not check out my favourite Middle Eastern airlines:
And check out my review of Qatar Airways Business Class
Other posts you might like to read:
My post on what to do in Kuala Lumpur
Tours:
Travelling solo? Here are a few group tour options:
Click here for some Great Deals on Travel Money
Like this post? Why Not Pin It?
My Pinterest Board on Kuala Lumpur

You can support The Boutique Adventurer by clicking through on the links that appear on my blog posts around flights, accommodation, tours, travel insurance etc. I get a small commission if you end up buying on these sites. If that's ok with you thanks as it all helps
---
Also published on Medium.
Summary
Reviewer
Review Date
Reviewed Item
Author Rating