Iceland is one of my favourite places in the world! It is breathtakingly beautiful and features jaw-dropping scenery. A large part of its beauty and appeal is how far away it is from the rest of the world. The downside of this is the follow-on effect on costs. One of the most commonly asked questions is Is Iceland Expensive? The simple answer is yes but there are quite a few ways to keep costs down whilst still having a fabulous time. I have travelled to Iceland three times and learnt quite a bit so here are my Iceland Travel Tips!
How to reduce the cost of a trip to Iceland – Hire a Car
If you only do one thing on my list of Iceland Travel Tips this is the one to do! There are several reasons:
-Cost! There is not much public transport in Iceland so if you are without a car you will be reliant on taking organized tours to visit all the key Iceland activities. These costs will add up very quickly. The key thing you are paying for is transport. Once you arrive at Gulfoss, Geysir, Diamond Beach, Vik etc there is no need for a guide. Entry is free so you can just wander. You will save a fortune with your own car. We had a car Saturday to Saturday and it cost around 850 pounds. On top of that, we paid about 250 pounds in petrol. There were 4 of us so it was a huge saving versus taking day trips.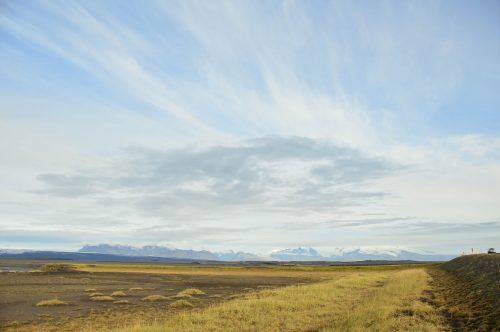 -Better photos. Iceland is one of those countries where the weather is constantly changing. If you are on a tour bus it is hard to pull over when the sun suddenly beams through or there are very cute Icelandic horses by the roadside! A car allows you to do this easily.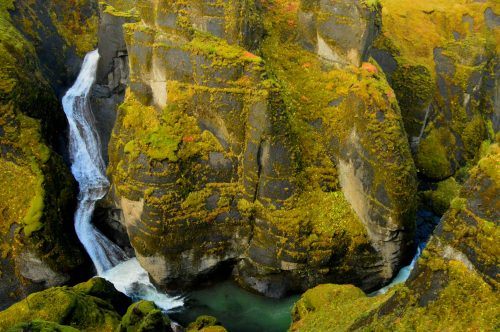 -You will see so much more. We really enjoyed asking our hotels where we should explore in the area. This allowed us to drive down smaller roads and visit lesser-known yet stunning tourist sites like the Volcano Lake.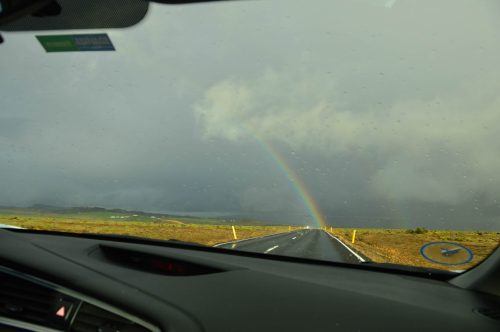 -It is a very easy country to drive in. I had never driven on the right-hand side of the road before Iceland and this was the best place to learn! There is one major road – the A1 of course – that goes around the entire country. You will spend most of your time on this. There is not much traffic outside of Reykjavik. Indeed we did not see a single traffic light outside of Reykjavik! The towns are small and easy to negotiate.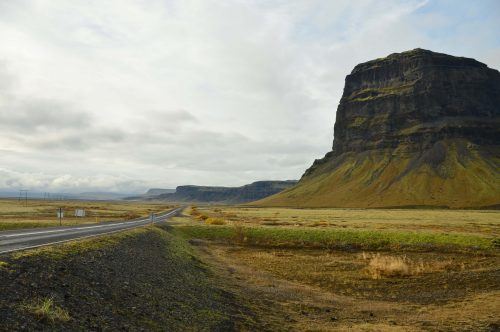 One watch out – if you have not hired a 4 WD check in with your hotel on where you are going to make sure that your car will be ok. Quite a few roads are 4WD only and they show up quickly!
Iceland Travel Tips: Don't Buy a SIM card
There is no need to buy a SIM card for Iceland. Indeed my UK provider Vodafone covered me under my normal UK plan. However, in addition to that, there is wifi virtually everywhere in Iceland and it is almost always free! This is from the hotels to the major tourist attractions.
Iceland Travel Blog – Food Tips
The food in Iceland is generally fantastic – but it can be extremely expensive! Most hotels have breakfast as part of their offer – and I would definitely make sure you get it included. The breakfasts tend to be excellent with virtually everywhere providing smoked salmon and eggs on top of the usual continental.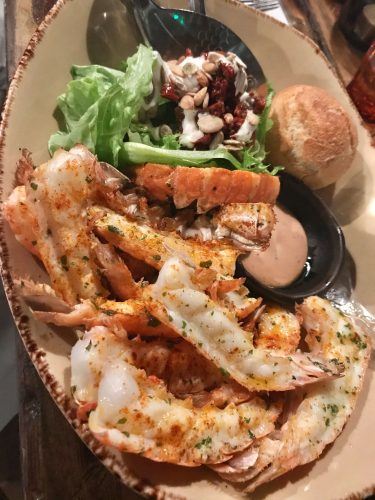 You can save a lot of money grabbing your lunch at a supermarket. The supermarkets in Iceland are great – loads of good quality produce. After our big breakfast, we found we could just grab a roll at the supermarket and we would then be fine until dinner. Icelandic chocolate is also delicious! We also bought crisps, dips etc at the supermarket for pre-dinner snacks.
A key item you must try whilst in Iceland is the national yoghurt Skyr. It is not only delicious but high in protein and generally fat-free. It is denser than greek yoghurt and wonderfully filling.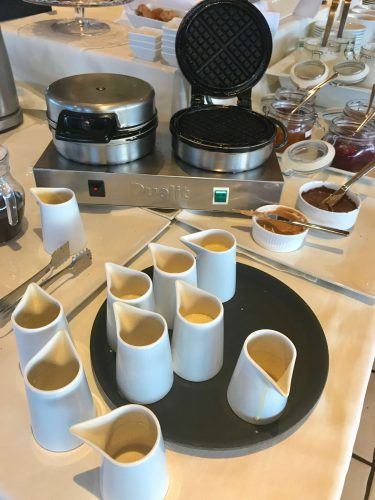 Dinner is where you want to invest your kroner! Many places offer set menu options which help make the cost a bit less terrifying! Iceland is most famous for its fish and its lamb. Don't leave without having langoustines at least once for a meal. Apparently, they are tastier in Iceland as the lobsters are smaller and something to do with the cold weather – anyway they are delicious – especially in soup form.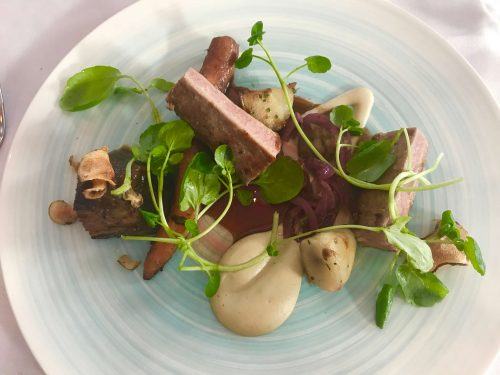 The lamb is also fantastic and oh so tender! The fish of the day is generally the cheapest option and usually delicious.
How to enjoy good wine in Iceland without going broke
Wine is very expensive in Iceland. However, there are several ways around this! Firstly when you arrive in Iceland and go to baggage claim there is a giant duty and tax-free store. Iceland is I believe the only place in the world to have shopping that is both tax and duty-free. You can pick up some great wines here at very low prices and be stocked up for the trip. Just to clarify the store is actually IN the baggage claim area – this isn't common so I thought I would highlight it!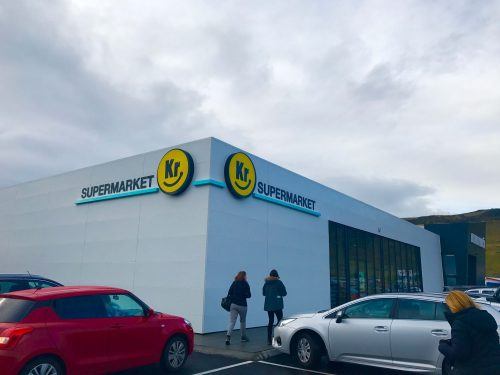 Most of the towns we visited in the south had bottle shops – this was certainly the case in Hella, Vik and Selfoss at least. The Vinbudin stores have a limited but good selection of wine and beer as well as spirits. Their opening hours aren't extensive so you are best to stop in between 12 and 4 pm to be sure that they are open.
The hotels we stayed in seemed fairly relaxed about us bringing our own pre and post-dinner drinks. I would also recommend bringing along some plastic glasses for ease and enjoyment!
How to See the Northern Lights in Iceland
The all elusive northern lights! I have written a complete post on this but here are a few key tips! The Northern Lights can be seen in Iceland between September and April. Many people think the colder it is the greater the chance of a sighting. However, this is not necessarily the case. The northern lights are always going on – it is just whether or not you can see them. Therefore the key factor is cloud cover – what you need is a clear night. So visible stars are a good sign! And of course, you, therefore need to be away from light pollution so it is highly unlikely you will see the lights in Reykjavik.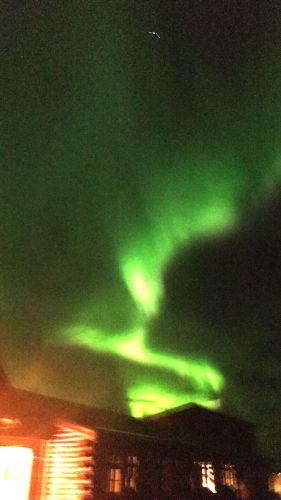 There is a great website for looking at Northern Lights predictions which is the Icelandic Met Office. We found this quite accurate. We also found a great app for photographing the lights – the Northern Lights Photo Taker. This was much better than any standard camera –, particularly on a phone. The key thing is finding somewhere to balance the base of your camera/phone to keep it as still as possible. The lights area always moving so virtually impossible to get in focus.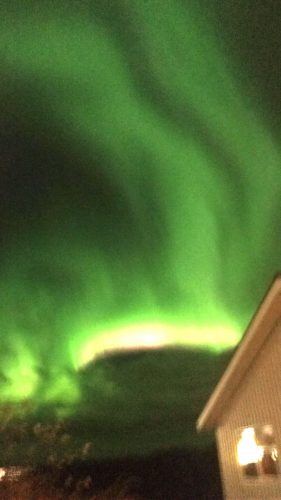 Iceland Travel Tips – Arriving in Iceland and Getting Away
Keflavik international is a great airport! It is a good size and has everything you could possibly need! On arrival, you can head to the duty and tax-free store that is in the baggage claim area. Once you are through you can grab a great coffee at Joe and the Juice and there are several ATMs to grab Kroner.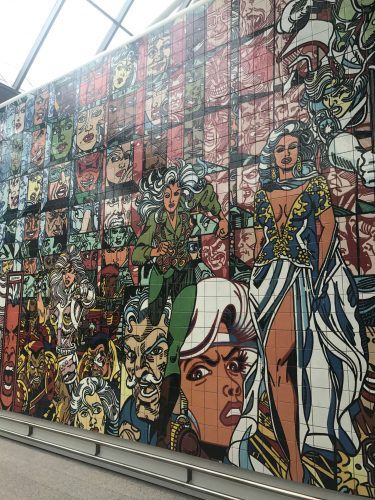 If you are looking to hire a car this is the best place to do it as you will save on the airport transfer cost. Keflavik airport is a good 45 minutes from Reykjavik.
If you are heading to Reykjavik you can get a cab but it will set you back about 145 euros. There are 2 companies who run airport buses. You can buy tickets for the Flybus onboard Icelandair flights. Grayline is the other company. When you get your ticket or when you get on the bus tell the driver the name of your hotel. You will then be given a bus stop number for the nearest to your hotel.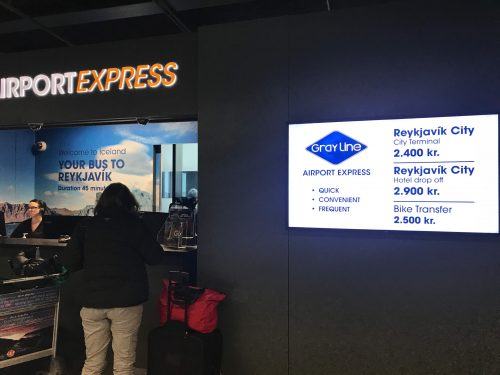 A large bus took us into a bus terminal just outside Reykjavik – we then hopped into smaller buses to get to the specific spots. We got on the bus about 1730 on a Friday so it was a slower trip due to traffic.
Iceland Travel Tips Blog – How to Plan a trip to the Blue Lagoon
One of the nicest ways to end your Iceland trip – and an Iceland Must See –  is with a visit to the famous blue lagoon. I have a dedicated post on how to have the best experience at the blue lagoon.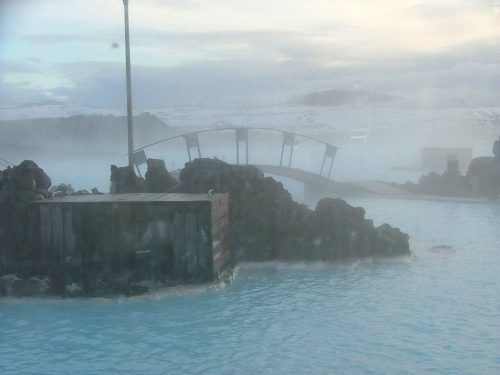 There are a couple of options when it comes to visiting the Blue Lagoon on your way out of Iceland. The first is get a transfer from Reykjavik to the Blue Lagoon on the day of your flight. Once you arrive at the Blue Lagoon there is a big storage area for suitcases (it is literally in the car park). You can then go and visit the Blue Lagoon and shower after and take another transfer bus to the airport. It is about 30 minutes Reykjavik to the blue lagoon and then about 25 minutes from the blue lagoon to the airport.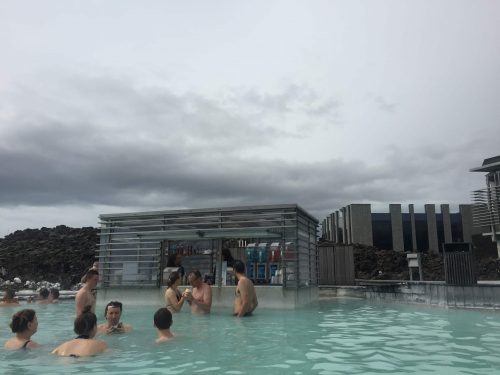 We had a morning flight so we arrived at the blue lagoon at midday the day before. We had lunch there and then spent the afternoon enjoying the lagoon. The Northern Lights Inn is 1km from the Blue Lagoon. They run a shuttle bus every hour between the Blue Lagoon and the hotel which we used. They also run a free shuttle to the airport which is about 25 minutes away. We stayed the night there and had a lovely meal – see my full review on the Northern Lights Inn – and then had an easy trip to the airport the next morning.
Iceland Travel Blog: Photos and Light Tips
Iceland is almost otherworldly in terms of its beauty. However, it can appear completely different based on the light. I have visited Iceland 3 times – February, July and October. I had the best light in July but some of the most beautiful shots are from October due to the autumnal colours. The light changes all the time – there wasn't one day that we didn't have some sunshine and there wasn't one day where we didn't have rain!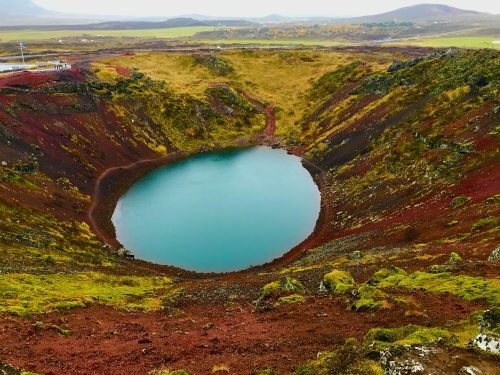 This highlights the benefits of hiring a car as it is much easier to stop. Also even if you wake up to rain and cloud still head out to wherever you want to go – by the time you arrive the weather will almost definitely have changed! There are of course hourly weather forecasts but these seem to change all the time!
I also saw the most stunning rainbows in Iceland. All that changing weather means there are lots of rainbows – I don't think one day went by that we didn't see a rainbow. We often saw the entire arch and two rainbows. The intensity of the rainbow would vary – it might start out weak but would then move into intensely bright stunning colours so make sure the camera is ready.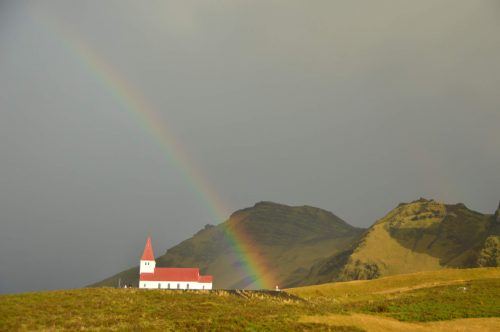 Make sure you have a waterproof covering for your camera!
Iceland Travel Tips: Use Cards
Virtually everywhere in Iceland accepts cards – even the toilets! This is much easier than dealing with cash. It is also quite easy to pay individually when you are in a group.
Iceland Travel Tips Blog: Get there as soon as possible
Iceland is exploding with tourism and there will only be more. The main tourist attractions like Gulfoss and the Blue Lagoon are extremely busy. One of the joys of Iceland is driving down the road and seeing stunning landscapes that are empty of cars and people. This will not be the case for much longer so head on over!
Iceland Travel Tips Top 10 Useful Links:
Iceland Accommodation:
Best Luxury Hotels in Reykjavik
Iceland Flights & Cars:
Or if you are coming from farther away why not try one of my favourite Middle Eastern Airlines – particularly if you are going to fly business class:
I so highly recommend hiring a car in Iceland – not only will it save you a fortune it is the best way to see the most.
Iceland Activities:
Great Tours to take once you're in Iceland
Looking for some other adrenaline tours – here are some activities to do in Iceland
And for Organised Tours:
Need travel insurance? Click here for a good deal
Click here for some Great Deals on Travel Money
Reading You Might Enjoy:
The Best Hotels in Iceland for Northern Lights
Iceland reminded me quite a bit of the amazing Scottish Highlands
I quite like downloading the relevant Chapters from Lonely Planet and then putting them on my phone in ibooks
Get the digital chapters you want, ditch the ones you don't! Only $4.95 per chapter!
And you can follow my Pinterest Board on Iceland
You can support The Boutique Adventurer by clicking through on the links that appear on my blog posts around flights, accommodation, tours, travel insurance etc. I get a small commission if you end up buying on these sites. If that's ok with you thanks as it all helps
Summary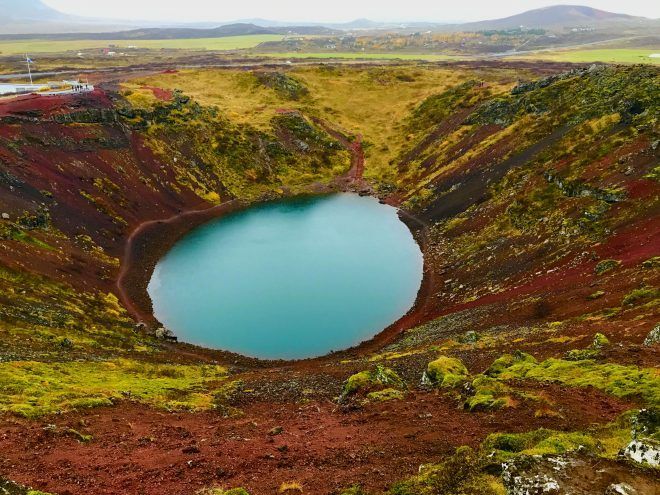 Article Name
Iceland Travel Tips: The 10 Things You Need to Know before your trip
Description
Having visited Iceland 3 times I have learnt a lot! Here are my top 10 Iceland travel tips to help you keep costs down and have a great time!
Author
Publisher Name
Publisher Logo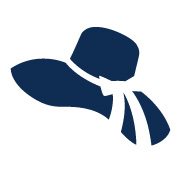 ---
Also published on Medium.