Did you know that there are many natural hot springs in the USA? Bathing in these mineral rich waters can be fantastic for both your physical and mental health.
Indigenous peoples have enjoyed the benefits of hot springs for centuries. There are three types of hot springs: thermal, geothermal and hydrothermal springs. The water in hot springs takes their energy from geothermal processes within the earth.
When hot springs are located in volcanic zones the water is heated by rocks in contact with molten magma. Hot springs can also be located in non-volcanic areas where the heat comes from deep in the earth's crust.
Today, quite a few hotels and resorts have been built around hot springs, allowing for a more luxurious hot springs experience. However, there are still many hot spring pools that are in national parks and other locations that can be experienced at no charge in their natural state.
The western states of America in particular are known for their hot springs – we've got many of them covered in this article including Oregon, New Mexico, Nevada and more.
Here 10 fantastic places to experience hot springs in the USA.
10 Best Places for Hot Springs in the USA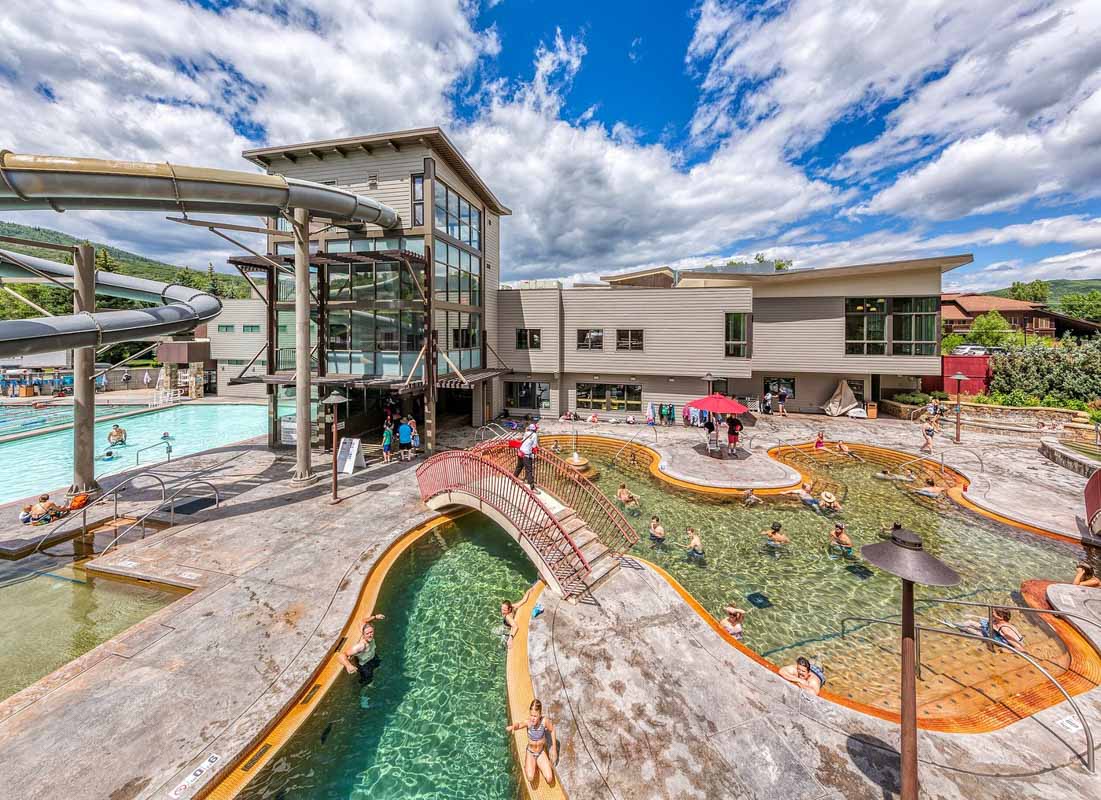 Looking to experience some of the best nature experiences in the United States? Check out my posts on the 15 Best Northern California Hot Springs, 13 Best Pumpkin Patches in Arizona, 9 Best Hot Springs in Washington State, 11 Best Pumpkin Patches in Las Vegas, 33 Historical Places in Florida, 3 Hot Springs in Steamboat Springs, 13 Spectacular Sunflower Fields in Long Island, 11 Pumpkin Patches in Houston, 13 Sunflower Fields in Illinois, 13 Hot Springs Oregon, 15 Stunning Sunflower fields in New Jersey, 13 Best Pumpkin Patches in San Diego, 10 Best Places for Hot Springs in the USA, 6 Best States to see Sunflower Fields in the United States, 15 Gorgeous Sunflower Fields in California, 15 Best Places for Cherry Picking in Michigan, 23 Hot Springs In Nevada, Radium Hot Springs Colorado, 29 Hot Springs in Montana, 21 Sunflower Fields in Ohio, 33 Unique Things to do in Florida, 33 Great Things to do in Destin Florida, 21 Awesome Things to do in East Texas, 13 Lakes in Southern California, 32 Best Places to visit in Bay Area, 13 Best Hot Springs in Pagosa Springs, 23 Things to do in Orlando for adults, 17 best stops on a Road Trip from Los Angeles to San Francisco, 21 Texas Coastal Towns, 7 Stunning Sunflower fields in Minnesota, 29 Hot Springs of New Mexico, 29 Idaho Hot Springs and 11 Terrific Texas Sunflower Fields.
I covered all of the costs associated with writing this article. However, this hot springs in the USA post includes affiliate links. That means if you click through and end up making a purchase I will receive a small commission. I wanted to make sure you were aware of this.