Everest Base Camp Himalaya Trekking: The Tea Houses
Ah where to begin! Yes you get told that the Everest Base Camp Trek tea houses are basic. And Basic they are. The thing is it gets harder to put up with basic night after night. The reality is basic isn't so much the problem – the problems are normally how unbelievably cold it is and the state of the toilets. And tea house sounds kind of cute doesn't it? Like somewhere basic but atmospheric, I'm thinking candles and cushions etc. I was very wrong! Anyway I am jumping ahead.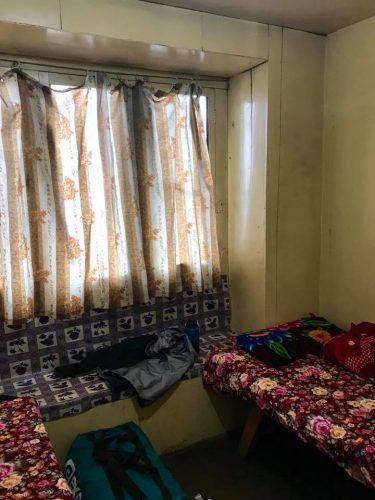 So the quality of the Everest Base Camp Trek tea houses course varies. The general rule is the tea houses lower down are better. This is for several reasons. Firstly I think there are more of them so there is more competition so they have to try harder. Secondly of course it is easier to get things and to run a better operation at a lower altitude. I would have thought that you could still keep things clean at any altitude but apparently this is easier at lower altitudes as well!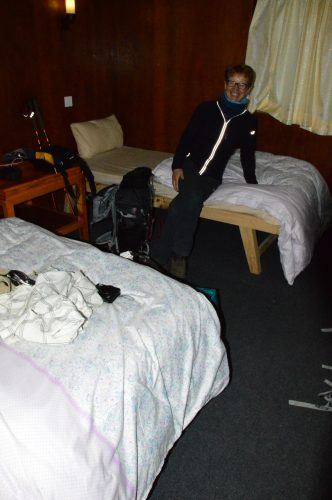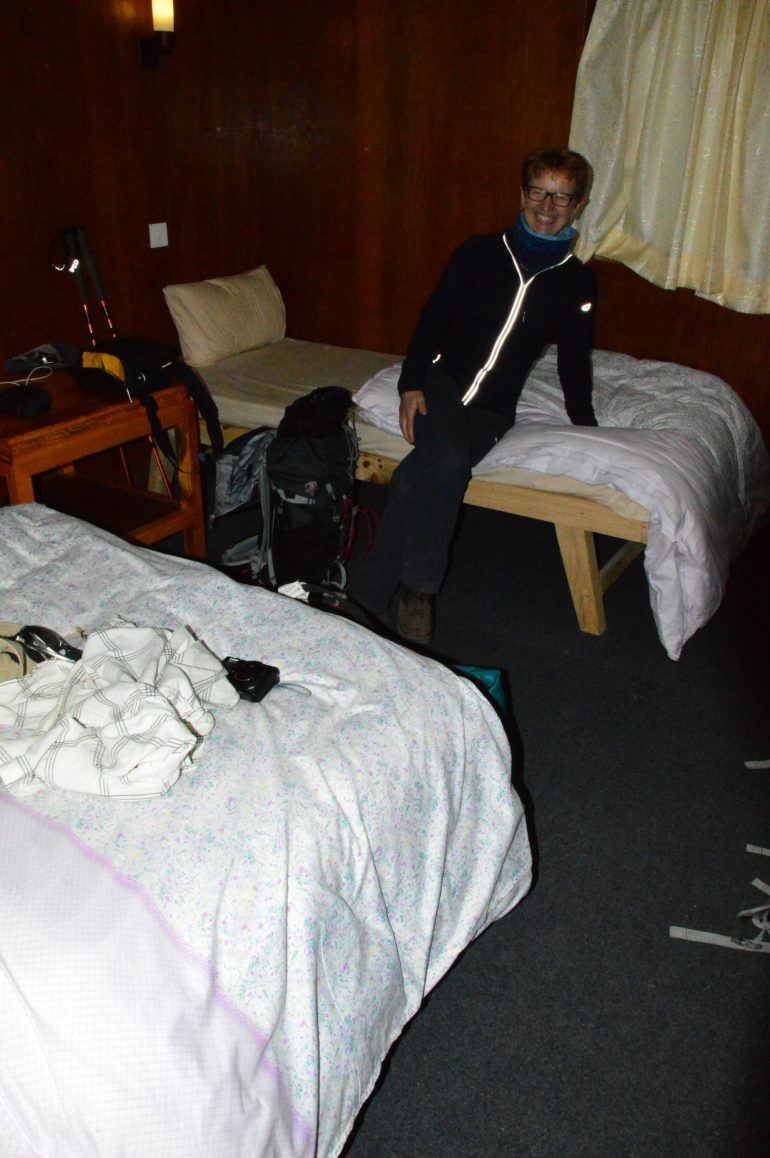 The Everest Base Camp Trek tea house rooms are very same same – the only difference is the size. Which does make a difference. The higher up you get the harder it is to swing a cat in them. You need to put your big bags under the bed and be quite clever with your day pack. Usually will have to get ready one at a time with your room mate as you can't both get ready at the same time without major overlap and discomfort.
However, every bed did feel clean. They have a fitted sheet, a pillow and a pillowcase and a duvet type thing. I brought my own pillow case which I was pleased about and also had my sleeping bag. The first couple of nights I didn't use my sleeping bag too much but I certainly needed it after that.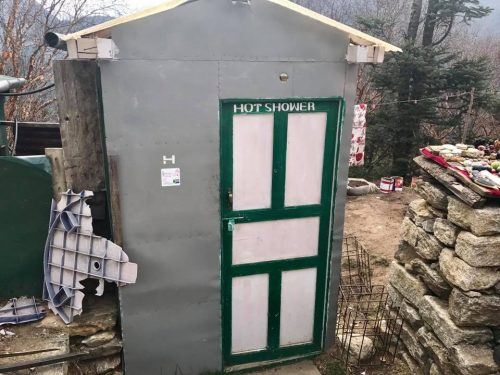 If you are going to buy a sleeping bag and think you'll get some use of it I would recommend buying a double one. Yes you will lose some heat but I found a single one so restrictive – it would wake me up every time I needed to turn over which was often!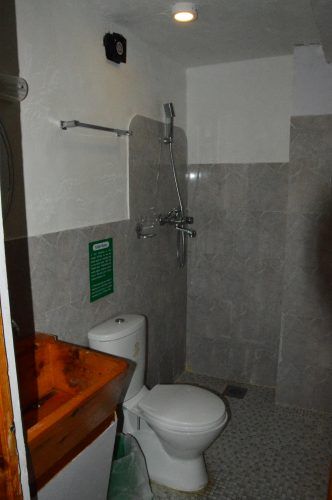 The bottom Everest Base Camp Trek tea houses were quite good in terms of having showers which had decent hot water and felt clean. The key is to have a shower as soon as you arrive in the afternoon. There are limits to the supply of hot water and it is first in best dressed or undressed. Also first in will have the cleanest shower as the cleaning happens after everyone leaves in the morning. This also goes for the toilets which get worse as the evening goes on.
Don't forget to bring shower gel and shampoo with you as this isn't supplied. You will also need your own towel. A couple of the lower down Everest Base Camp trek tea houses would rent towels but I didn't see what the quality was like on these. This is another benefit of having a shower as soon as you arrive – you can then take your towel into the warm room and put it on a chair near the stove to dry it.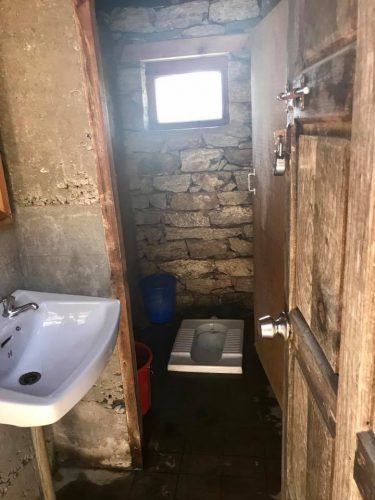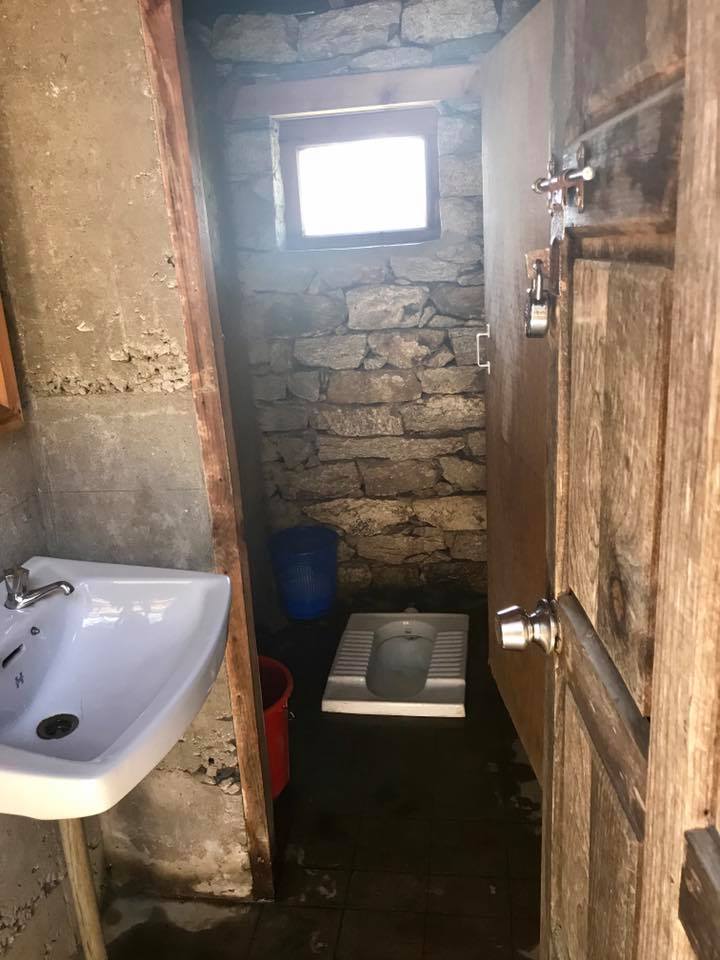 The standard of the Everest Base Camp Trek tea houses begins to drop around 4000m. It is recommended that you don't shower 4000m and above. I believe this is for a couple of reasons. Firstly you could easily catch a chill and secondly I assume the water quality is not great and it would be easy to swallow some. To be honest it is that cold in the tea houses that once you are that height you won't want to take off your clothes!
The cold is really challenging. There is always one central room where you eat that is kept warm. But gosh it is tough when you have to go to bed and be outside that room. As soon as we got in for the day I would then have a "wipes shower" and put on my evening outfit. Keeping your head warm during the night is a challenge and a soft hat is a lifesaver. The worst part is that once you are at this altitude you will most likely be getting up quite a bit in the night to use the loo as your body urinates more often at altitude. This is not fun when it is so incredibly cold.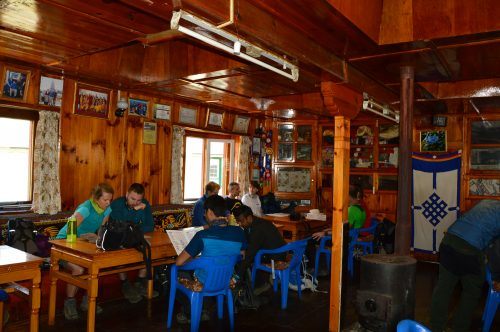 It is also not fun when that loo is very dirty and the wastebaskets are overflowing. The last couple of Everest Base Camp trek tea houses before base camp and the one we stayed at the night we did base camp were by far the worst. The smell, the cold, the lack of hygiene – it really was time to grit your teeth and just get through it. Also you end up with about 2 toilets max for about 40 people – most of whom are also suffering to various extents from altitude.
The communal warm areas are normally quite good and quite clean. Again the only issue was at a very high altitude where the communal areas are packed. Our tour company had reserved areas for us which was great but we all hard to squeeze in and it made them less pleasant for sitting and relaxing – not great when your only other option is your freezing cold room!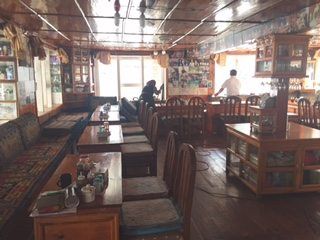 Every Everest Base Camp trek tea house apart from one had some type of basin where you could brush your teeth. They did have water but usually, I used the left over from my "hot water bottle"/metal flask.
Please note with all of the above I am someone who is over 35 and used to a much higher thread count on my sheets so I am a harsh judge of this type of accommodation. To be honest it was all bearable apart from the dreadful hygiene standards in the toilets at the highest level. You will definitely need to have your hand gel close by at all times during those stays!!! And I recommend having some time at the lovely Dwarika's Kathmandu as a reward when you get back to Kathmandu!
Everest Base Camp Trek Tea Houses Useful Links:
Accommodation:
Looking for hotels in Kathmandu? Click here for the best options
Looking for a hotel in Lukla? Click here for the best options
Flights:
Looking for flights to Kathmandu? Click here for some great deals
Looking for flights to Lukla? Click here for some great deals
Or try my favourite Middle Eastern Airlines – particularly if you like flying Business Class!
Gear:
Kathmandu has everything you could possibly need for trekking 
Other Posts you Might Enjoy Reading:
Click here for my Post on the Everest Base Camp Trek Day by Day
Click here for the Complete Real Run down on the Everest Base Camp Trek – food, facilities and tea houses
My complete guide to preparation and packing for the Everest Base Camp Trek
A Luxurious Long Weekend in Kathmandu for post Trek!
My Review of Dwarika's Kathmandu
My Review of Dwarika's Dhulikhel
Tours
Looking for tours in Nepal? Click here for some great options
Travelling Solo To Nepal? Check out some of these organised group options:
Need Travel Insurance? Click here for a great deal
Pinterest
Click here to follow my Pinterest Board on Everest Base Camp Trek
Click here to follow my Pinterest Board on Nepal
Click here to follow my Pinterest Board on Kathmandu
This post contains affiliate links
Summary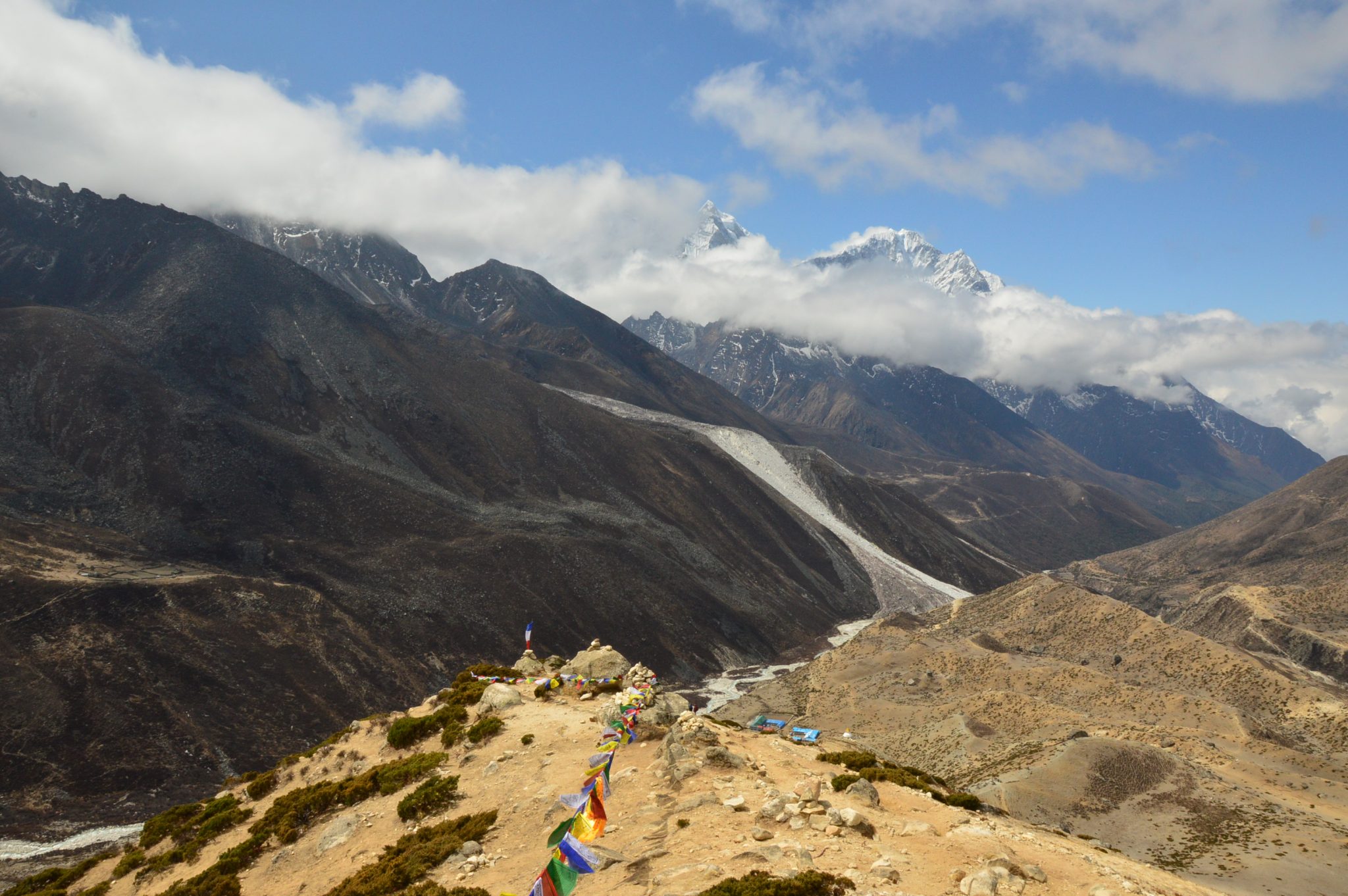 Article Name
Everest Base Camp Trek Tea Houses: The Real Run Down
Description
Planning on doing the everest base camp trek? Here is the real run down on what the Everest Base Camp Trek tea houses are like!
Author
Amanda OBrien
Publisher Name
The Boutique Adventurer
Publisher Logo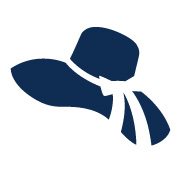 ---
Also published on Medium.