Could there be anything better to do on a cold, dark, February night in London than be transported to St Kitts drinking a dark rum mojito? The only improvement to be made is to add more types of tropical rum drinks and more St Kitts Rum to that experience which is what I did!
Thanks to the good people of St Kitts tourism I found myself in east London having all of my perceptions about rum changed. I thought I didn't like rum. I am Australian and grew up with Bundy and coke being the over 18 equivalent of Vegemite. Alas, it wasn't for me and I thought rum was a white spirit that was put into cocktails.
I was shocked and delighted to discover that dark rum tastes amazing!!!!! It is amazing in a cocktail – particularly a dark rum mojito – but also excellent neat.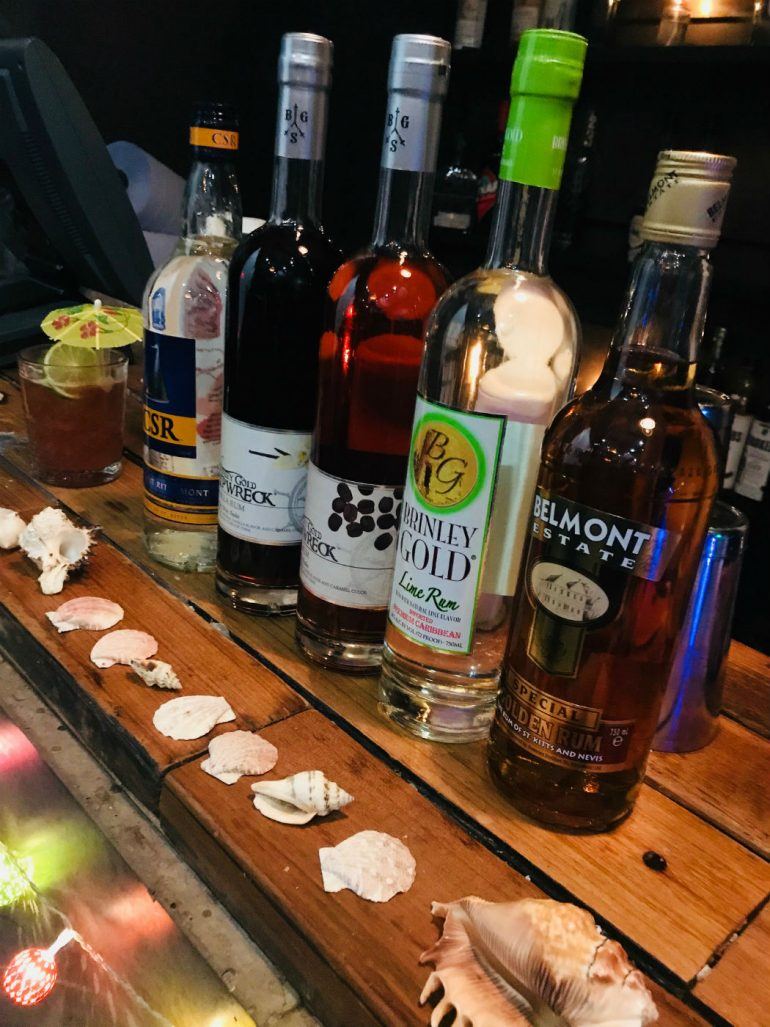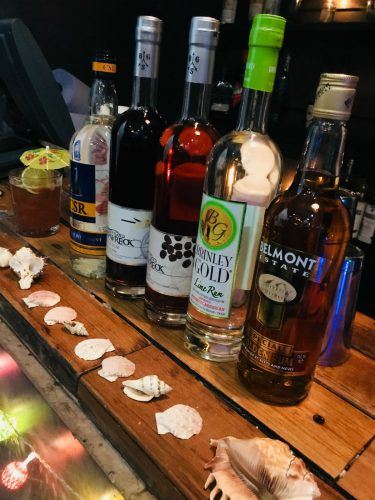 1. There are several ways to spell Rum
The definition of rum is "an alcoholic liquor or spirit distilled from molasses or some other fermented sugar cane product". So rum can be made wherever there is sugar cane. Which is every continent apart from Antartica! This has meant that there are now several different ways to spell Rum!
Rum is particularly big in India, Australia, and the Philipines.
The spelling RHUM means you are drinking a French style rum eg what was made in the French colonies. This is a funkier, grassier tasting rum. If you're in a Spanish speaking country then rum will be spelled Ron.
2. Rum in the Caribbean ages 3 times faster than Whiskey in Scotland
You probably guessed why. It is considerably warmer in the Caribbean than it is in Scotland. The age of the rum is generally the number on the bottle. However, this can be an average age as newer rums are often mixed with old.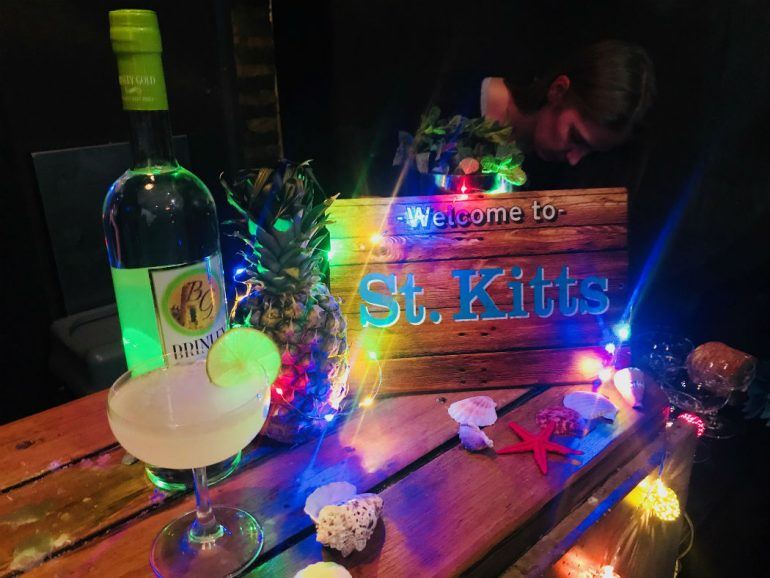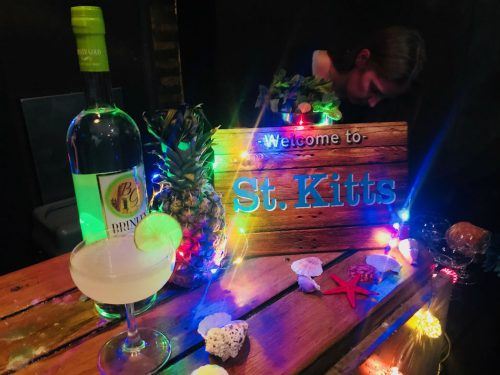 3. Not all aged Rum is Dark
White rum can be aged. However to do so it is filtered with charcoal to take the colour out. Thus creating aged white rum.
4. There are A LOT of Tropical Rum Drinks
The Rum Trinity is rum, lime and sugar – such a good combination! Try a Brimstone Hill which is made with Belmont Gold Rum, Lychee Juice, agave nectar and lime juice. Or go milky with vanilla rum, fresh pineapple juice, milk and coconut puree. If you need a shot of energy with your rum why not try a Kitspresso Martini? Combine some coffee rum with espresso and agave nectar.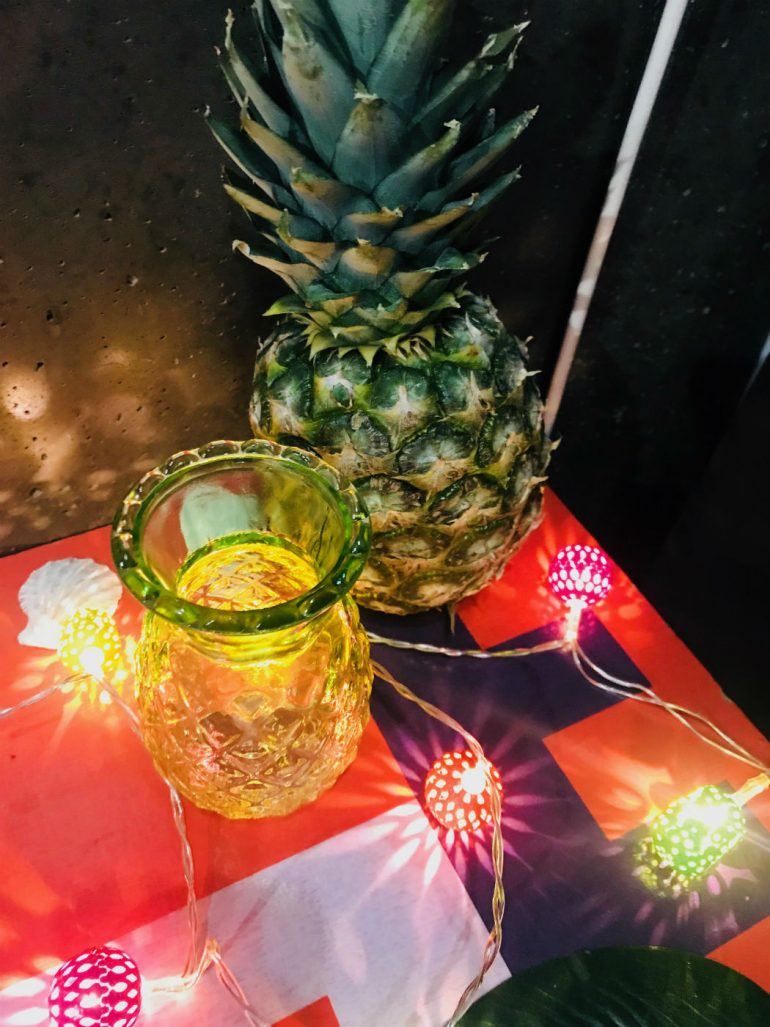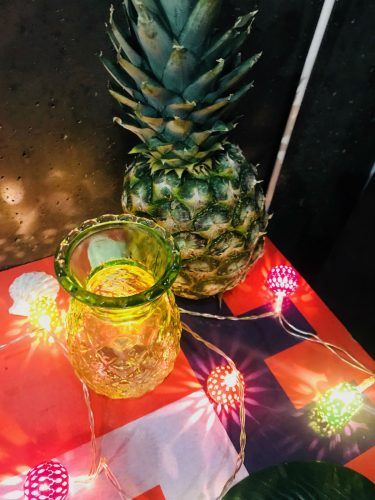 5. Rum cannot be made in Europe
Rum is made from sugar cane, not sugar beats. Sugar cane does not grow in Europe. So when you see Rum that was apparently made in Croatia or Poland alas it is not rum!
6. Rum tastes great with Sweet Things
Tastings are available with rum and chocolate and rum and marshmallows!
7. Rum has an Ambassador
Yes, it appears this is a job and it is currently taken by Ian Burrell. Ian travels the world preaching the word of rum and particularly rum cocktails. Check him out here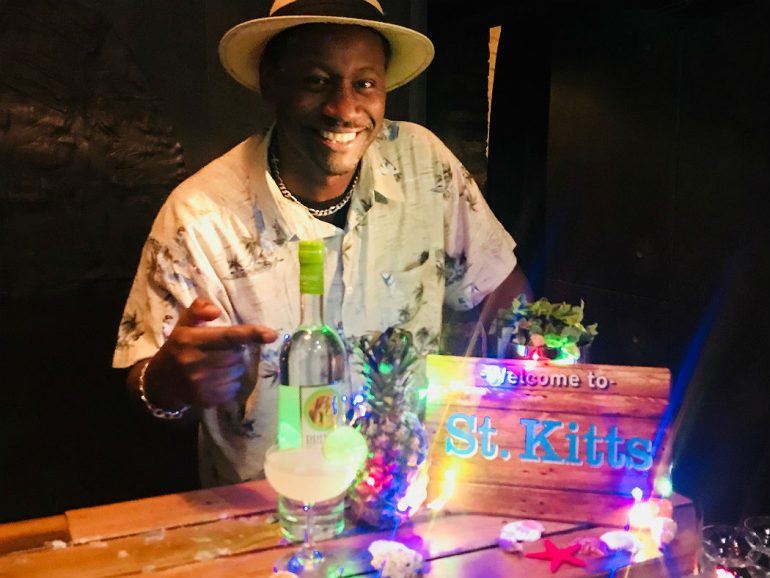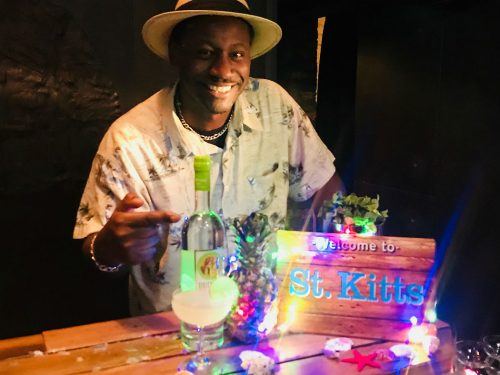 8. Americans drink the most Rum
Followed by the Dominican Republic, Philipines, Canada and France.
9. Both the Daquiri and the Mojito come from Cuba!
Daquiri is also a small village 14 miles east of Santiago de Cuba. The Daquiri was created at El Floridita in Havana. The exact origin of the Mojito is alas not as clear so you will have to try it in multiple places in Cuba and decide for yourself!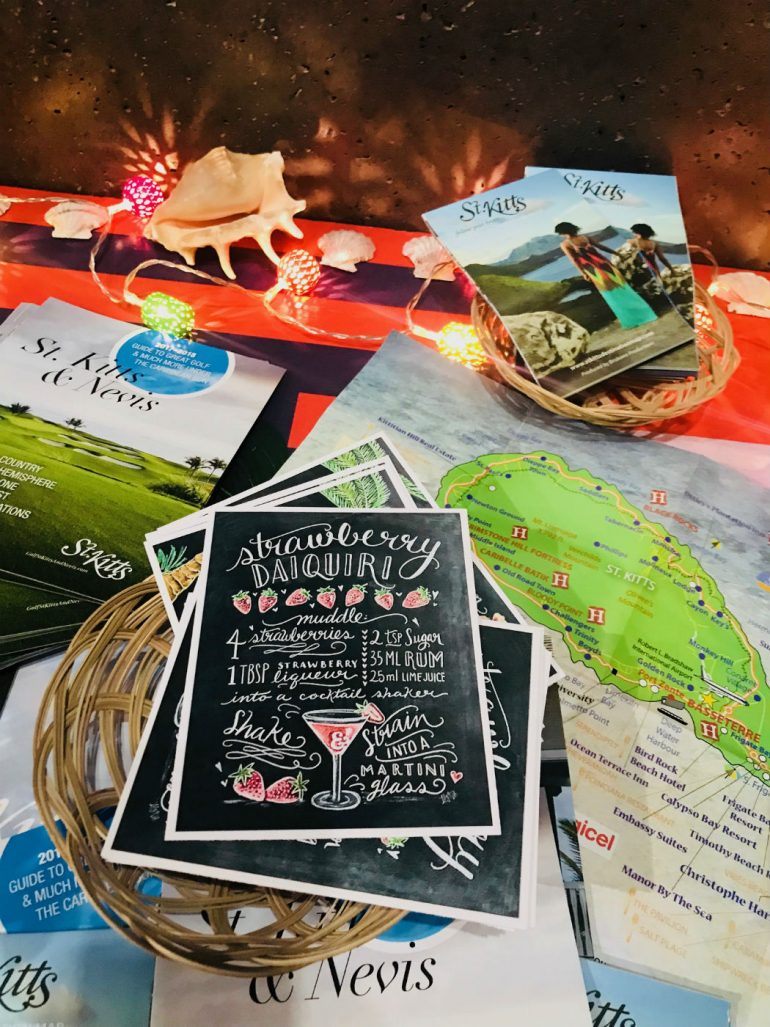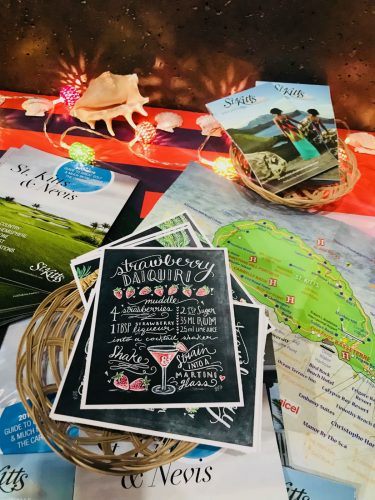 10. How to make a Dark Rum Mojito
50ml Brinley Lime Rum
15ml Passion Re'al Puree
10ml Fresh Lime Juice
6 Mint Leaves
Ginger Beer
Lightly mix the ingredients in a highball glass, add ice and top with ginger beer.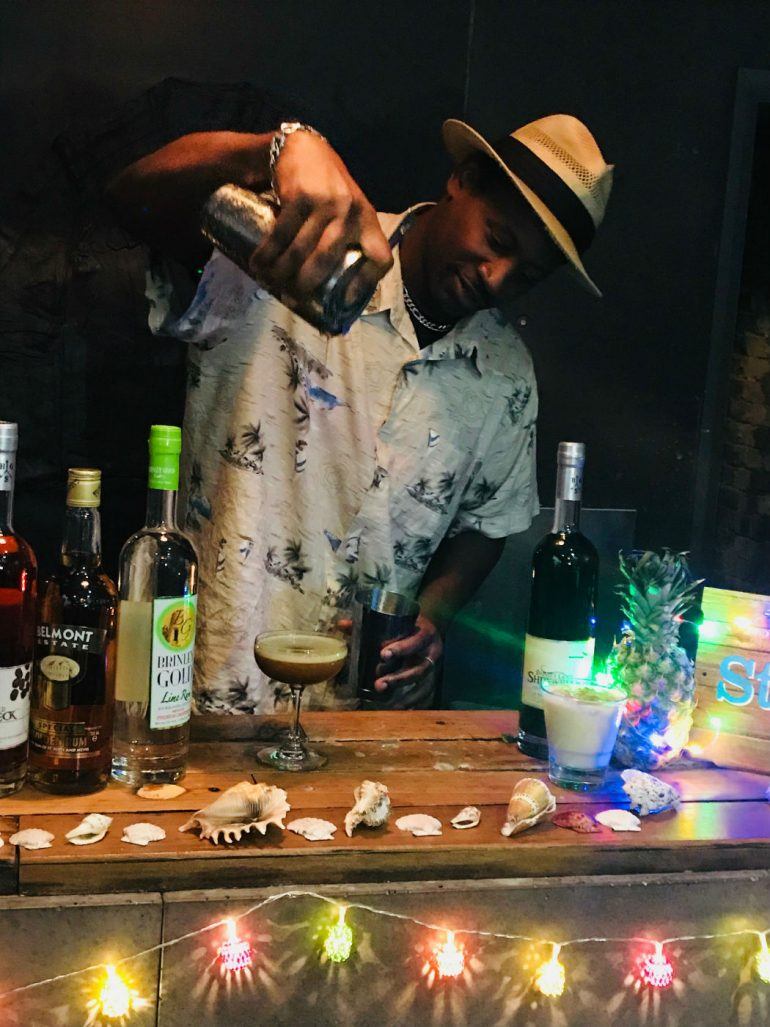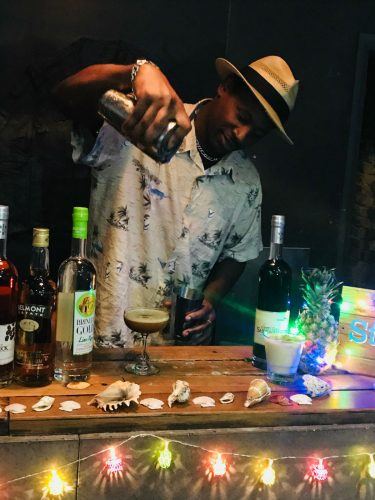 Thinking about Drinking a Dark Rum Mojito in St Kitts?
For cheap flights to St Kitts Click Here
St Kitts Things to do
For a complete guide to St Kitts check out the fantastic Official website here – below are some top level highlights:
-Take the Scenic Railway
-Go Horseback riding
-Play golf
-Take a walk – More than a quarter of the land is national park with rainforests getting bigger rather than shrinking
-visit the UNESCO World Heritage Site Brimstone Hill Fortress
-climb up a dormant volcano and once you get to the top go down to the steaming crater floor
-swim/snorkel/dive on the Virgin Reefs
St Kitts Food & Bars
St Kitts is an island where fishing boats go out every day. So there is seafood galore – lobster, tuna, mahi mahi and more. There are also a lot of tropical fruits like mango, papaya, avocado, and guava. Best of all St Kitts has quite a few restaurants with fun names like Boozies on the Beach known for crispy Cajun shrimp pasta, Shiggidy Shack and Shipwreck. El Fredos Restaurant and Bar is run by locals and a great place to try local dish stewed oxtail and saltfish with dumplings.
Enjoy Tropical Rum Drinks the Passion Bar at Spicemill restaurant – it is actually a dugout canoe! Check out the Reggae Beach Bar or as well.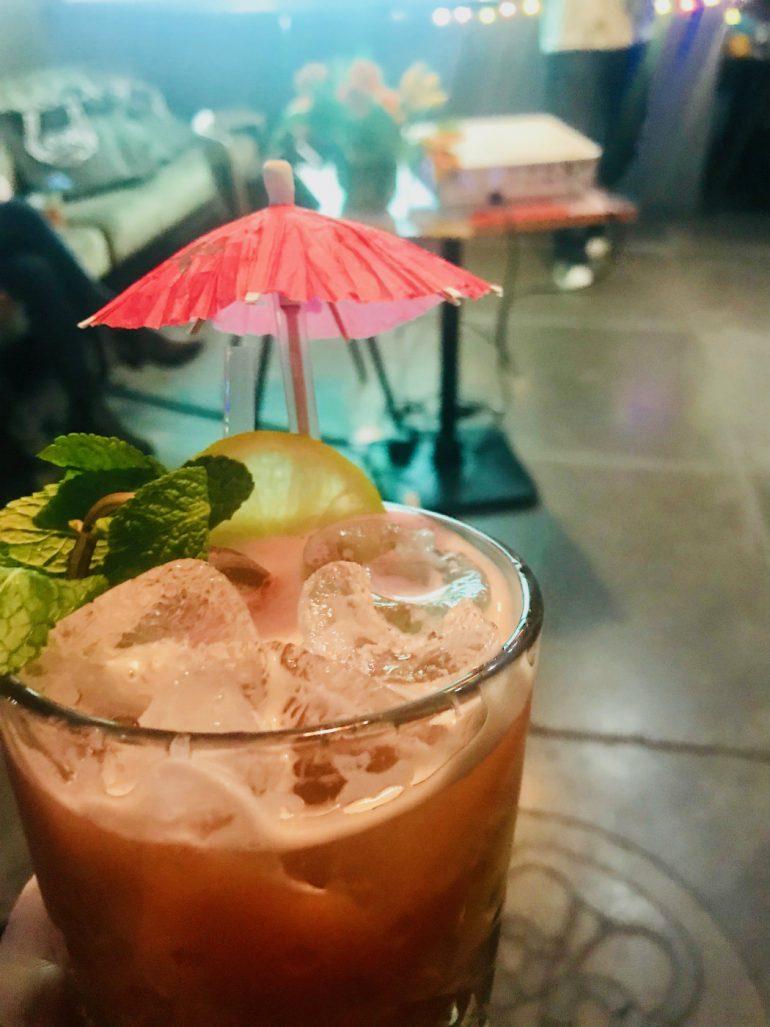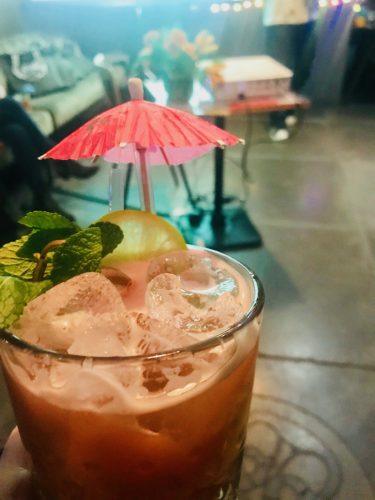 St Kitts & Nevis Boutique Hotels
Forget the big all-inclusive hotels – there are now quite a few boutique hotel options in St Kitts and Nevis. Belle Mont Farm is literally a farm with gorgeous rooms. For stunningly simple and stylish rooms check out the Montpelier Plantation. Stay in the oldest wooden house on the island (it dates back to 1670) at the Hermitage Plantation.
Click here for the latest prices and availability for Belle Mont Farm.
Click here for availability and deals on Montpelier Plantation.
Hermitage Plantation latest prices and availability. 
Click here for some great options for gorgeous Boutique Villa options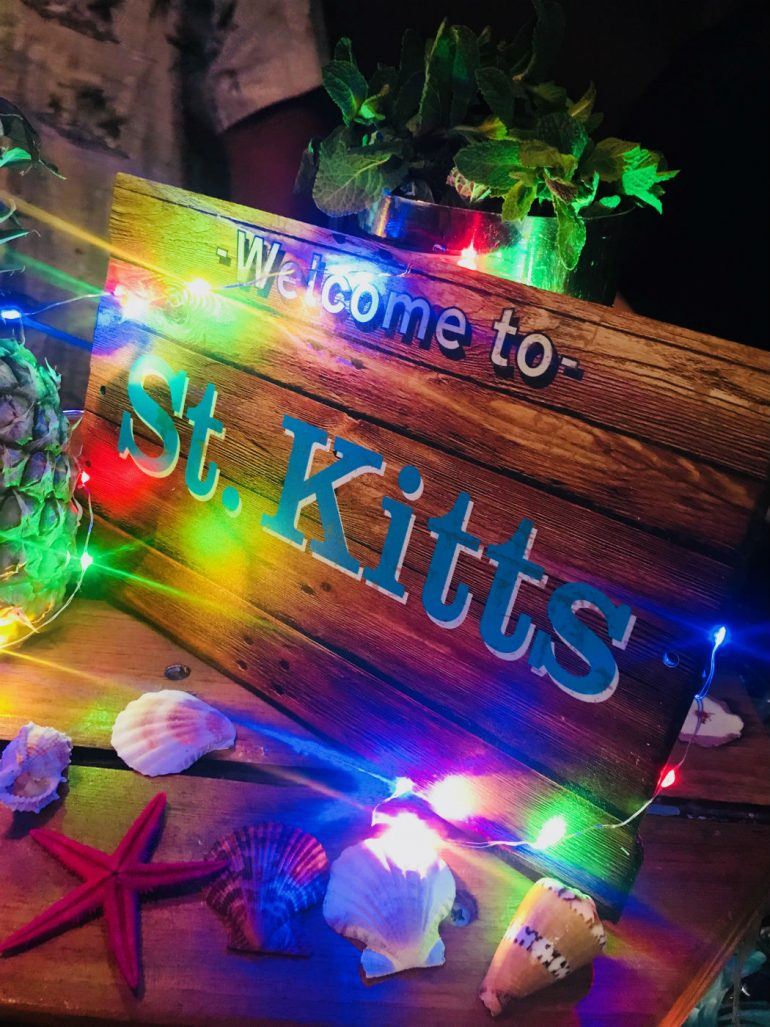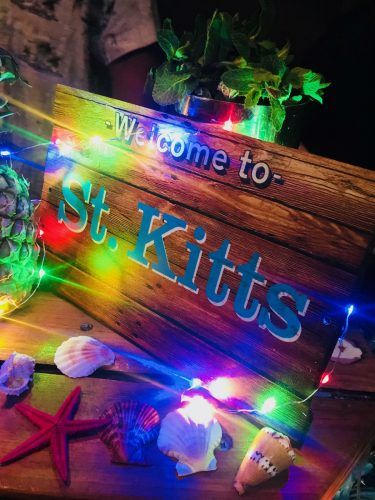 Getting to St Kitts & Nevis
If you're looking for cheap flights to St Kitts check out my favorite online tool Skyscanner:
British Airways flies direct from London to St Kitts – for British Airways prices and availability click here.
And read my review of British Airways Premium Economy.
American Airlines and Delta also fly directly to St Kitts.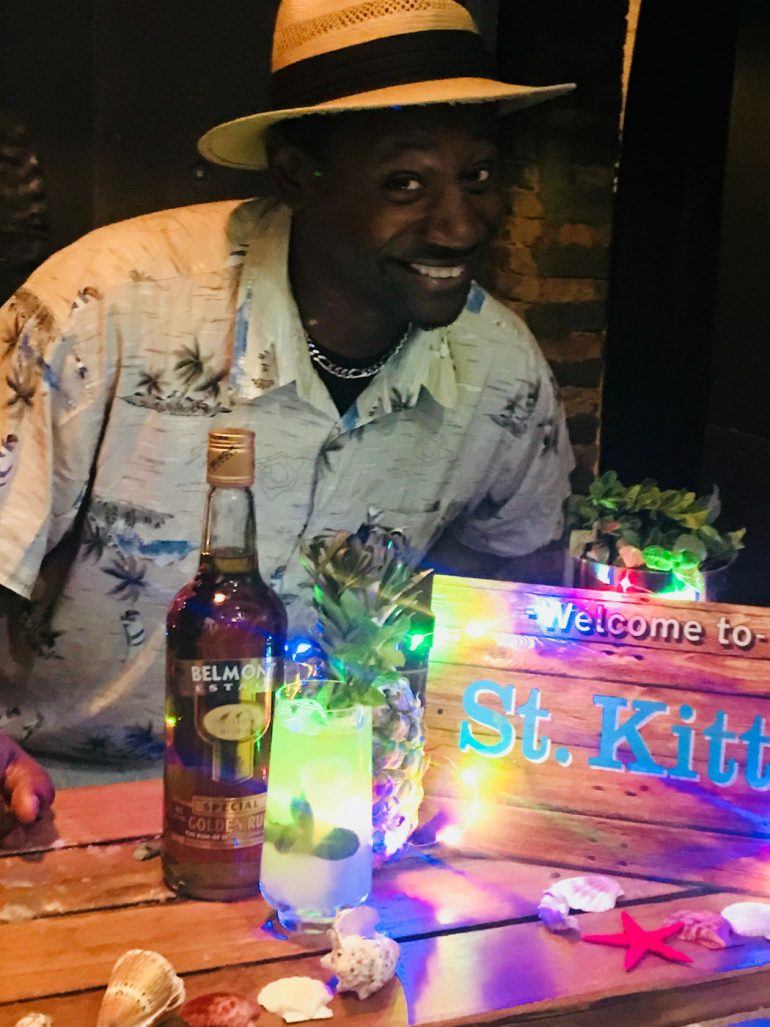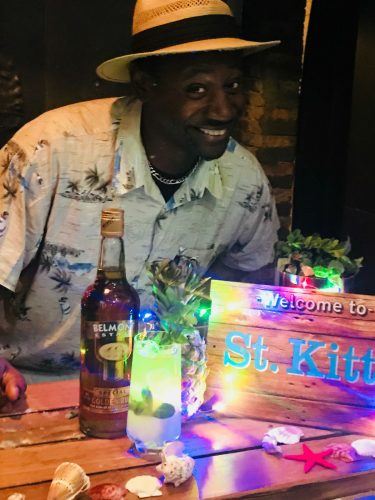 Tours around St Kitts & Nevis
Can't get to St Kitts to drink a Dark Rum Mojito? The next best thing is London Rum week October 15. Or check out the Global Rum Ambassador
If this post has made you thirsty and you live in London check out my posts on The WW2 themed Bletchley Bar, re-live Breaking Bad at ABQ Cocktail Bar or have an amazing gin and tonic at The Distillery.
Like this post? Why not Pin It?
If you click through on the links that appear on my blog posts around flights, accommodation, tours, travel insurance etc. I get a small commission if you end up buying on these sites. Just wanted to let you know
---
Also published on Medium.
Summary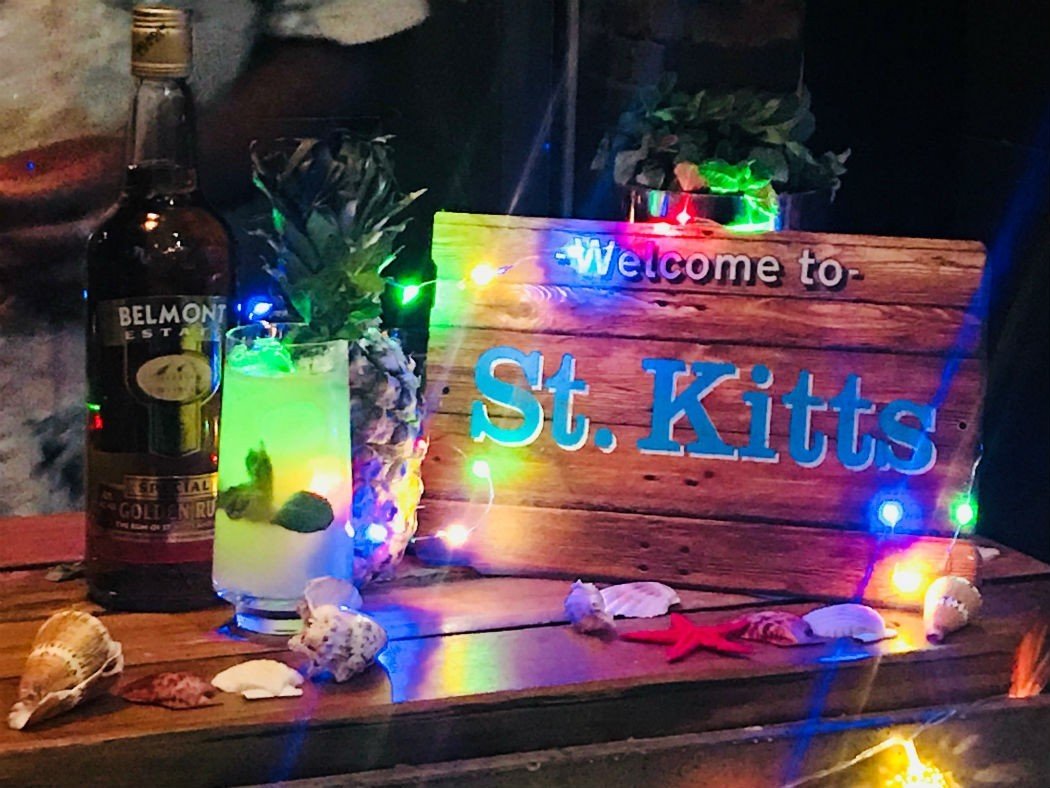 Article Name
How to Make a Dark Rum Mojito & 9 Other Things to know about Rum
Description
Want to know how to make a delicious Dark Rum Mojito? And find out other things you may not have known about St kitts Rum and St Kitts in general
Author
Publisher Name
Publisher Logo