Day 4:   Kyanjuma to Tengboche 3867m
Day 4 is blessedly more of a half day as the altitude kicks up. It begins with a descending walk and then moves into a climb through the forest. We arrived in Tengboche around lunchtime. This was one of my favourite places we visited on the trek. The town has a lovely feel to it and it was one of the best tea houses in terms of food and it definitely won for the best coffee on the trek!
In the afternoon we visited Tengboche Monastery, again a higlight of the trip. Every person who has climbed everest has visited this monastery to be blessed from Sir Edmund Hilary onwards. We went to the afternoon prayer ceremony and it was packed! It was humbling and a bit awesome to be sitting where every everest climber has sat.
The monks wander in and out of the ceremony, bringing some food, having a laugh and a chat and then picking up on the chanting. It is a very enjoyable hour and I highly recommend going!
Day 5: Tengboche to Dingboche 4350m
Day 5 has some spectacular walking and alot of up and down! Well every day on the trek has alot of up and down but I did seem to feel it more on Day 5 – and it added to getting some great views!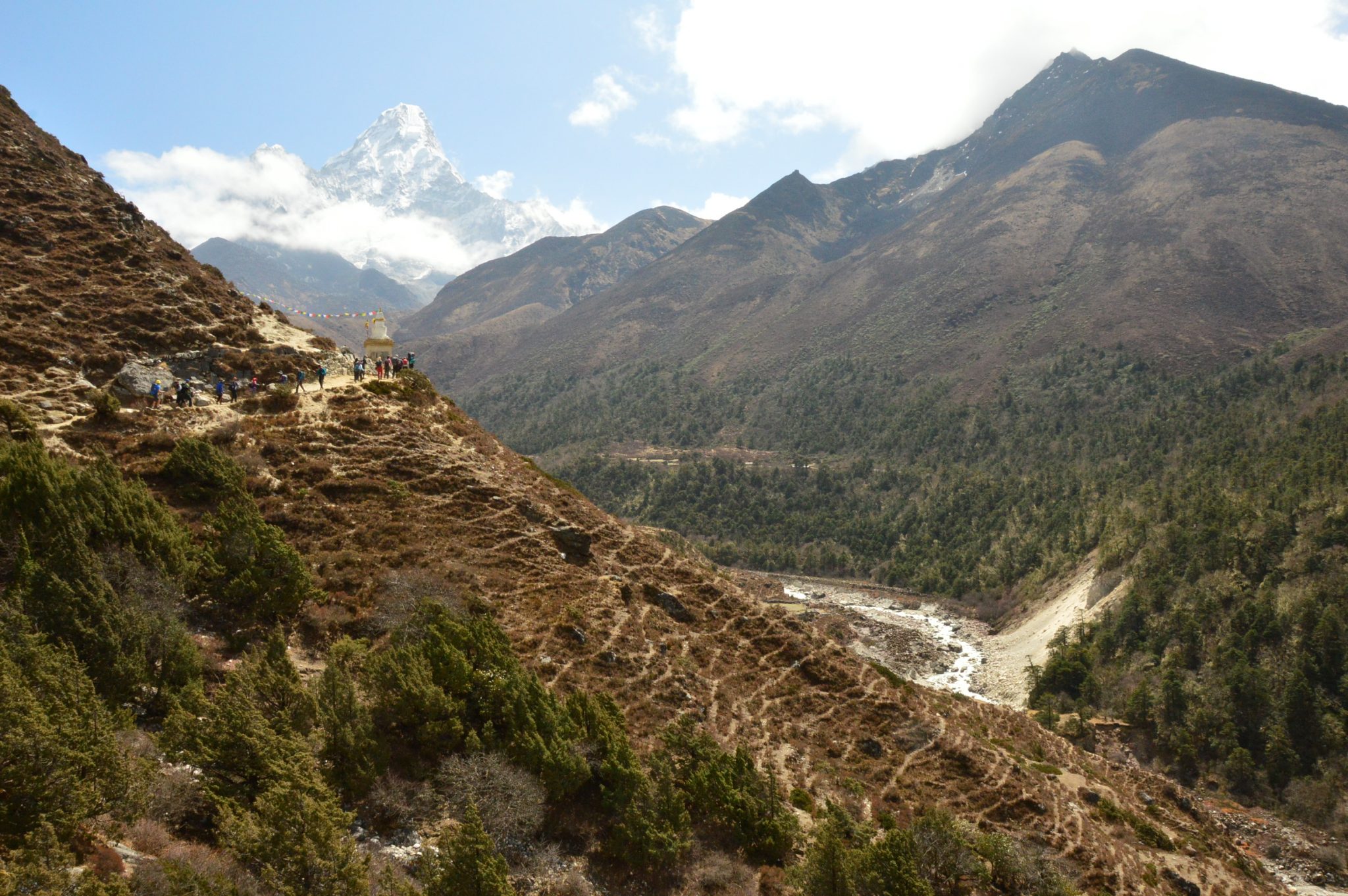 Day 6: Acclimatisation Day Dingboche 4350m
This is where I really started to feel the altitude. We did a decent sized acclimatisation climb to the Nangkartshang Peak which is 5100m. It was tough work! The physical strain became very clear and the headaches were starting to get stronger. I also noticed at this point my appetite was quite shot and I was getting dependent on chocolate – and even that was an effort!
However we were rewarded with some spectacular view which always helps.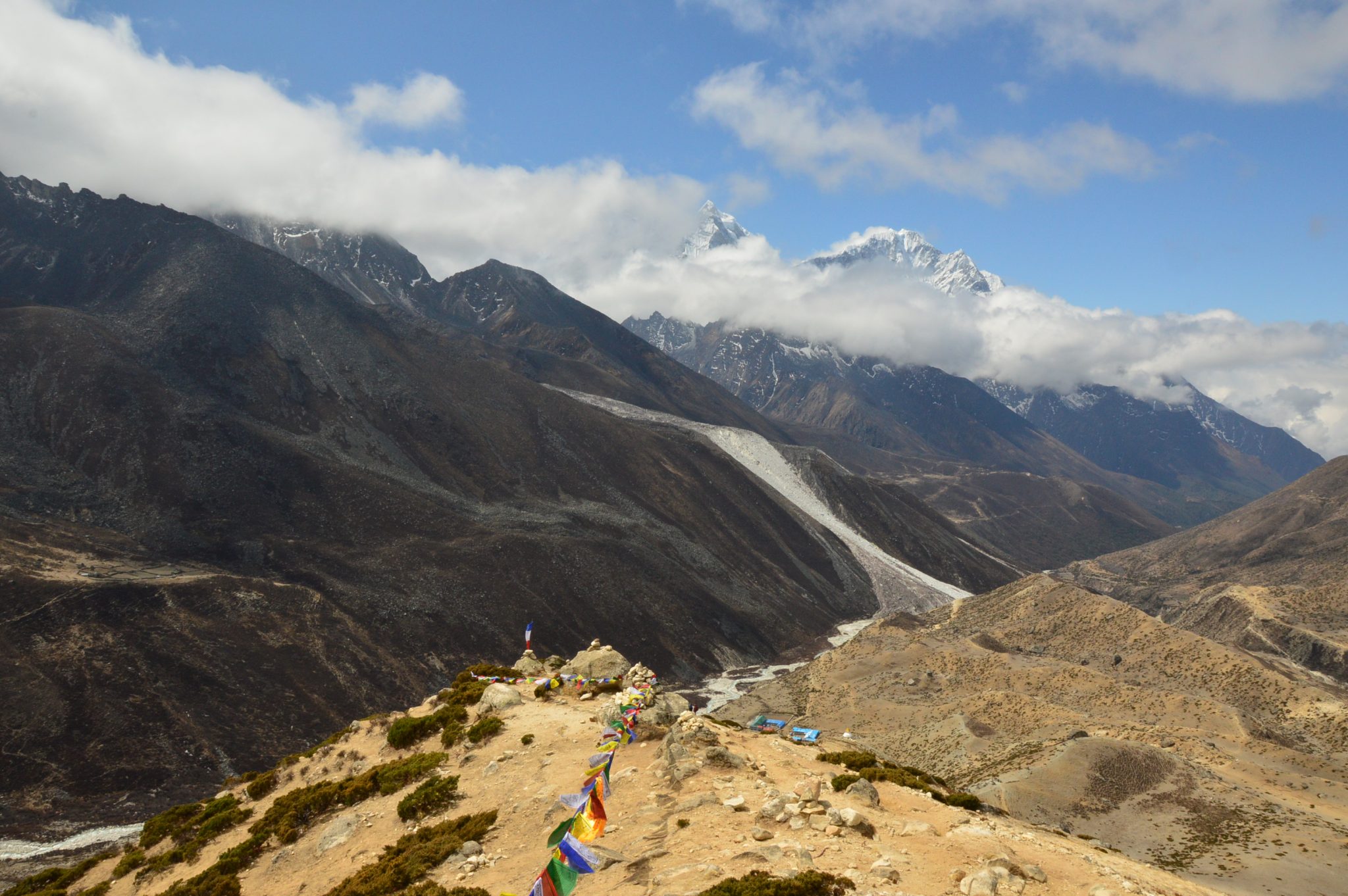 Getting down was almost more of a challenge than getting up! This was one of our first descents. I do prefer an ascent to a descent in general. I always think I must have gone toppling down a mountain in a previous life!
Night 2 at the Dingboche tea house started to wear a bit thin – especially as it became very cold in late afternoon with snow! They did offer clothes washing at this tea house but it was too cold to do so as they need to be able to hang the clothes outside to dry.
This was quite a big tea house though so there were a couple of communal warm areas. They also still had a good range of snacks and of course ginger, honey and lemon tea to help make the afternoon and evening go faster.
Heading to Everest Base Camp? Check out my other posts here
And check out my Everest Base Camp Pinterest Board here
Heading to Nepal? Here are my other posts
And here is a link to my Nepal Pinterest Board