Gin is definitely having a moment. And the more boutique/distilled/backyard/speakeasy-esque it is the better! The Distillery opened in Notting Hill in December and is a temple to this new Gin trend. It is a great location on Portobello Road having taken over and gutted an old pub. Spread over 3 floors it is a Gin church!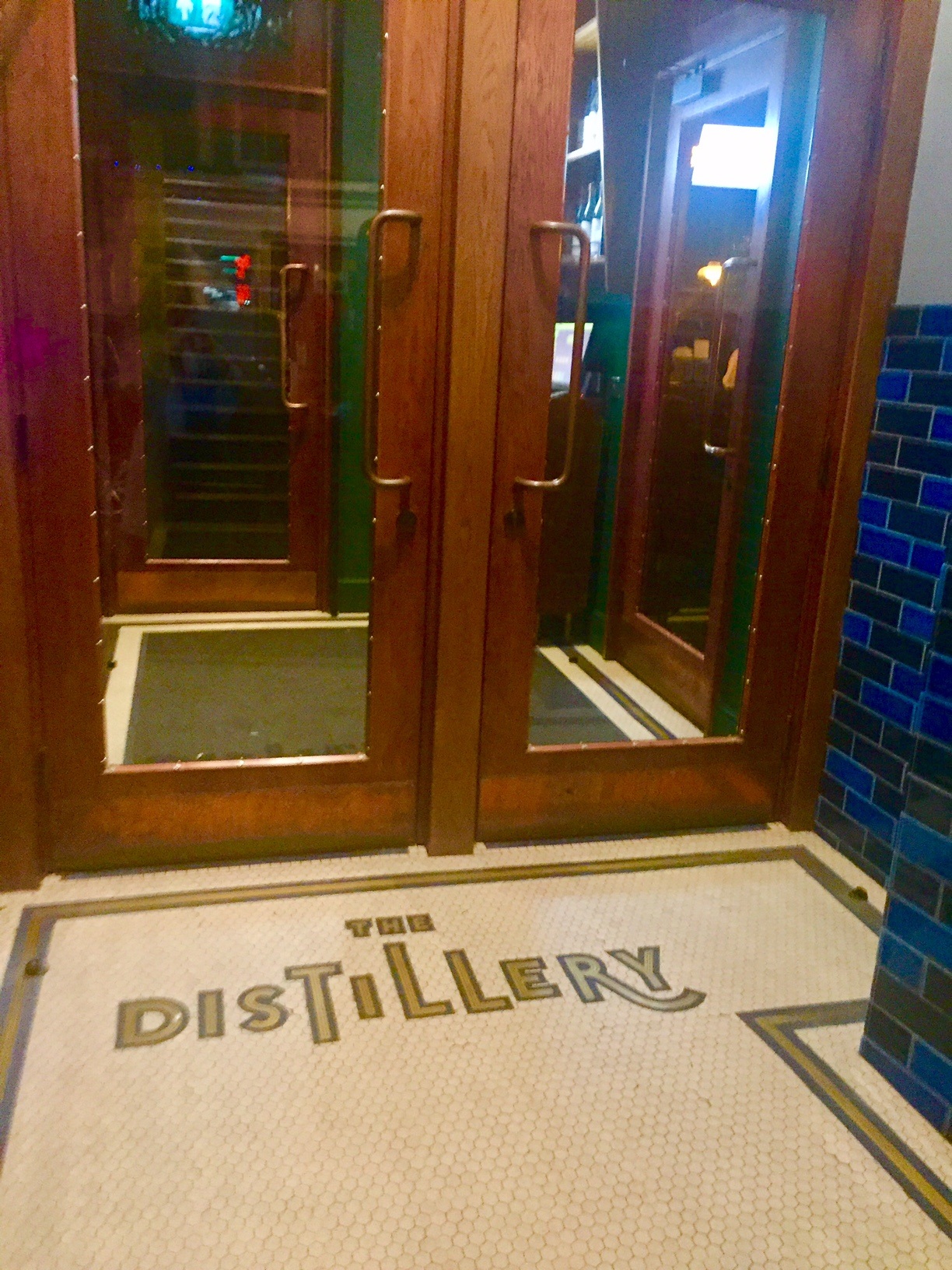 It is almost hard to believe that the Distillery is only 3 months old. They have obviously used top quality materials and the feel is very old London – with an Art Deco edge. The ground floor contains the wonderfully titled The Resting Room bar. This cozy bar has a wall of very comfortable red leather booths in which we very happily sat! The actual distillery is also tucked away on the ground floor.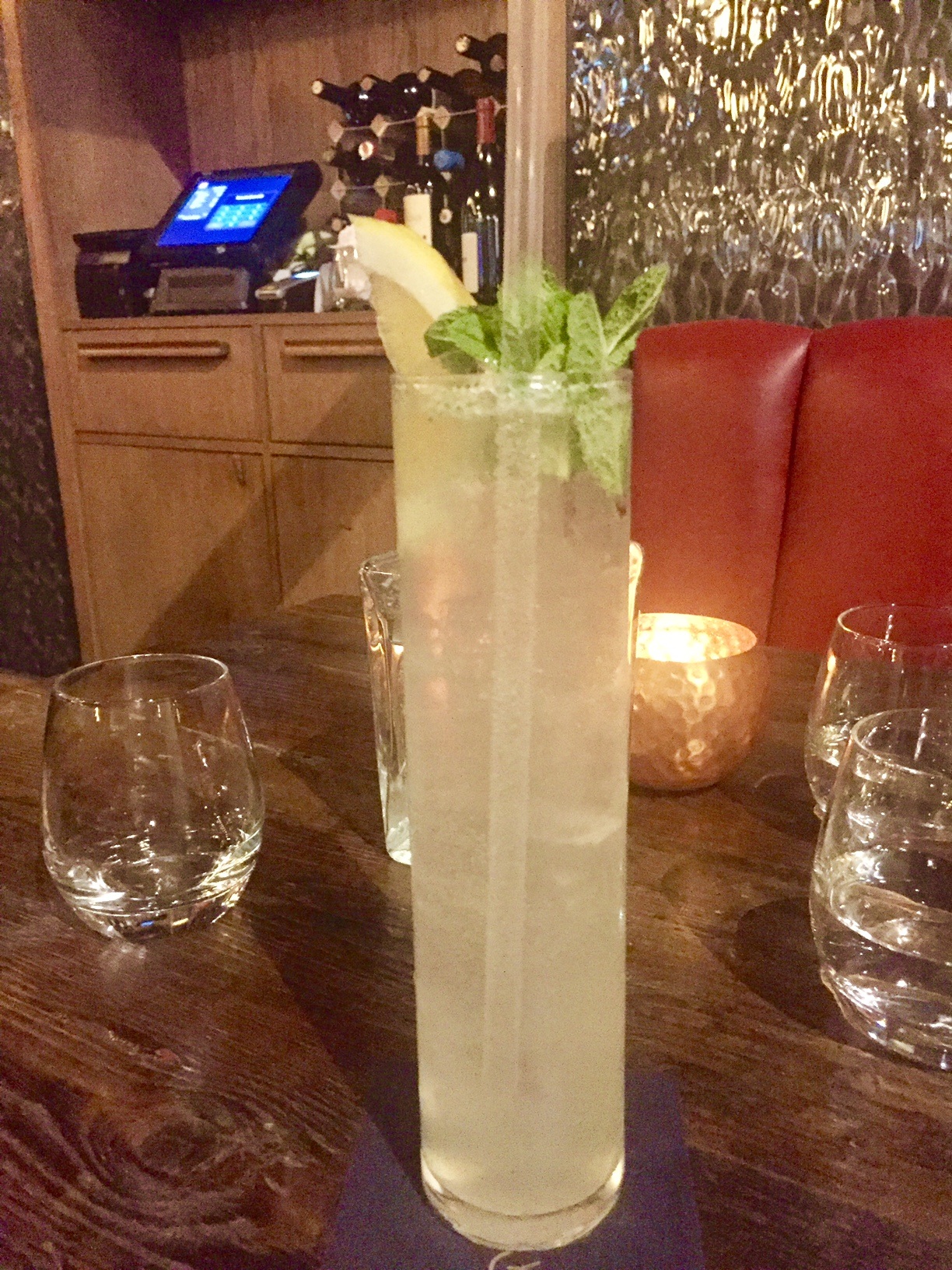 What a menu in the Resting Room! It is pages of delicious and exciting sounding beverages. How about some butter gin? There are many unique twists on well known spirits – one thing I really liked about the menu was that they then suggest a cocktail which best suits that spirit flavour – can be a bit much to have something like this neat! I started with the Lemon Fizz – lovely but possibly more for a summer day than a cold February night!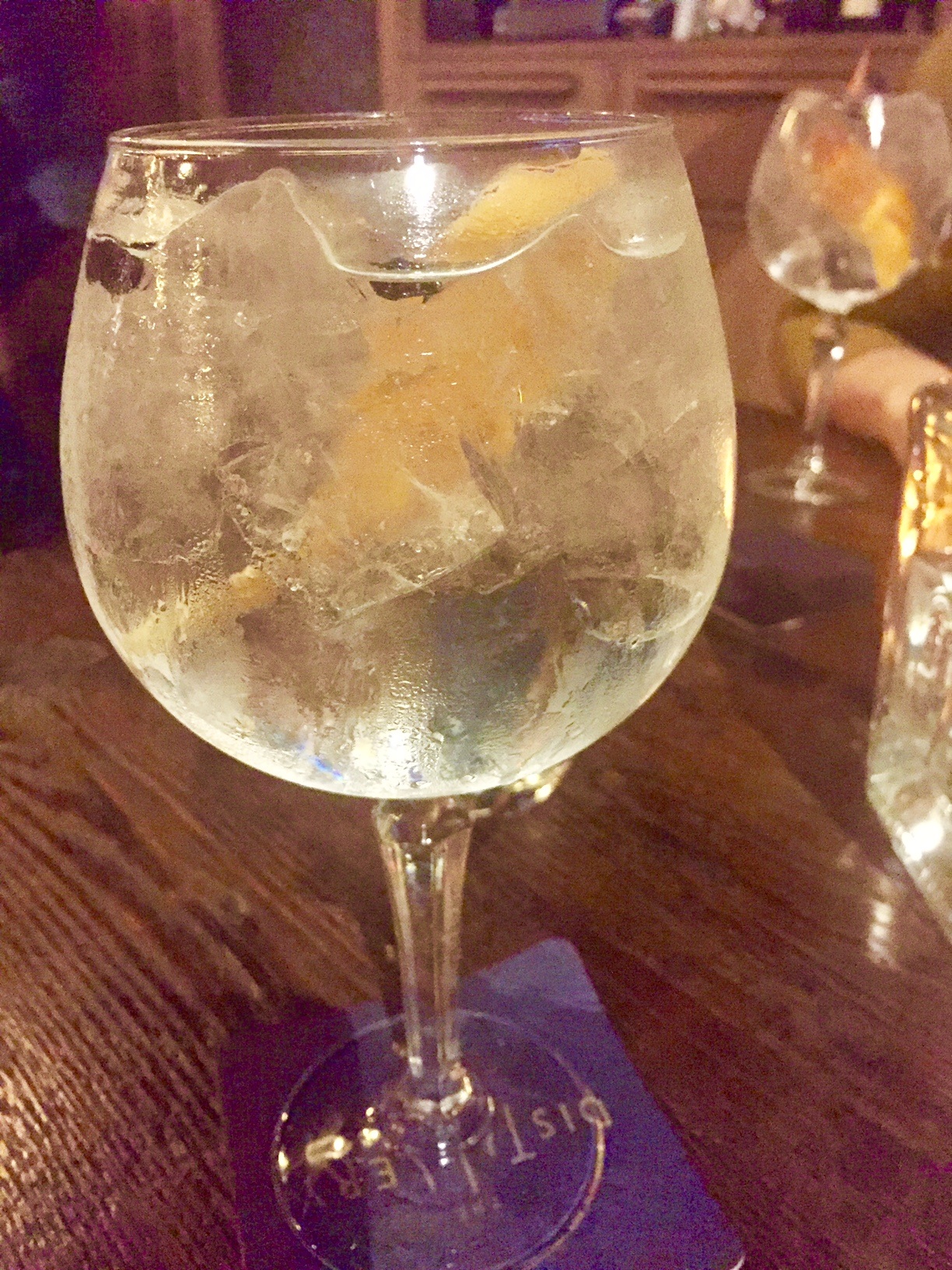 Next up was the Gin and Tonic. Wow wow wow!!! It is served with loads of ice and orange peel and peppercorns in a lovely big glass and tasted just amazing! I then had to have another one of these it was so good!
Next we headed upstairs to Gin Tonica – a mix of gin and tapas! I learnt that Spaniards are very big gin consumers – who knew? It is a fabulous room – buzzy and comfortable with an open kitchen and a small bar. The service is super friendly (as it was in the bar) and excellent.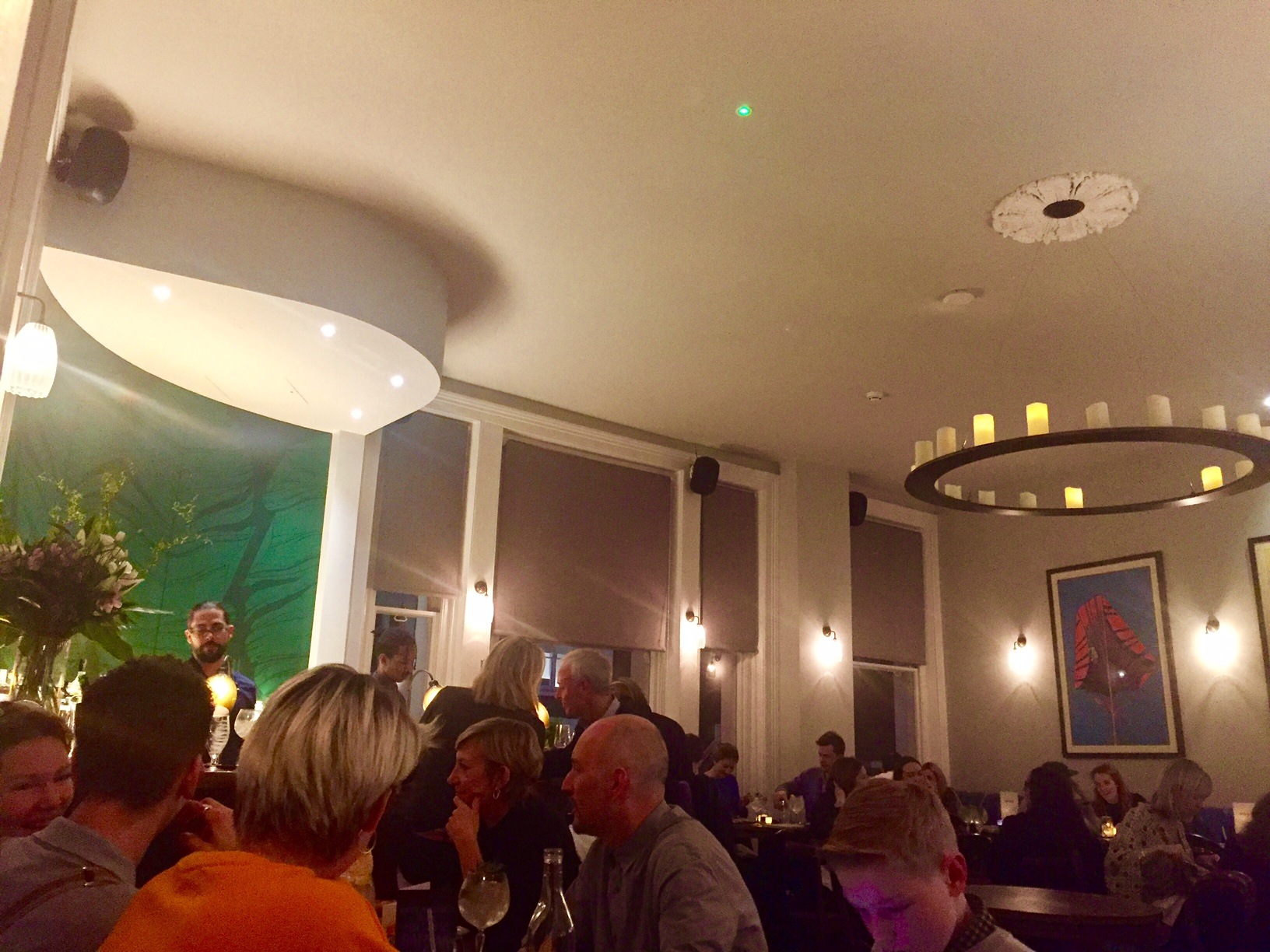 And it is a great menu! We started with the delicious tomato bread and cheese croquettes. Next up were the pig cheeks which were delicious and some lightly coated calamari. The risotto was a highlight – a longer grain rice in a light cheese sauce mmm. The salmon was ok but not my kind of thing – a bit too cured for me.
And then to dessert – which was almost the highlight for me. A fantastic chocolate mousse and then the dish of the night for me – the pecan parfait with caramel sauce – amazing!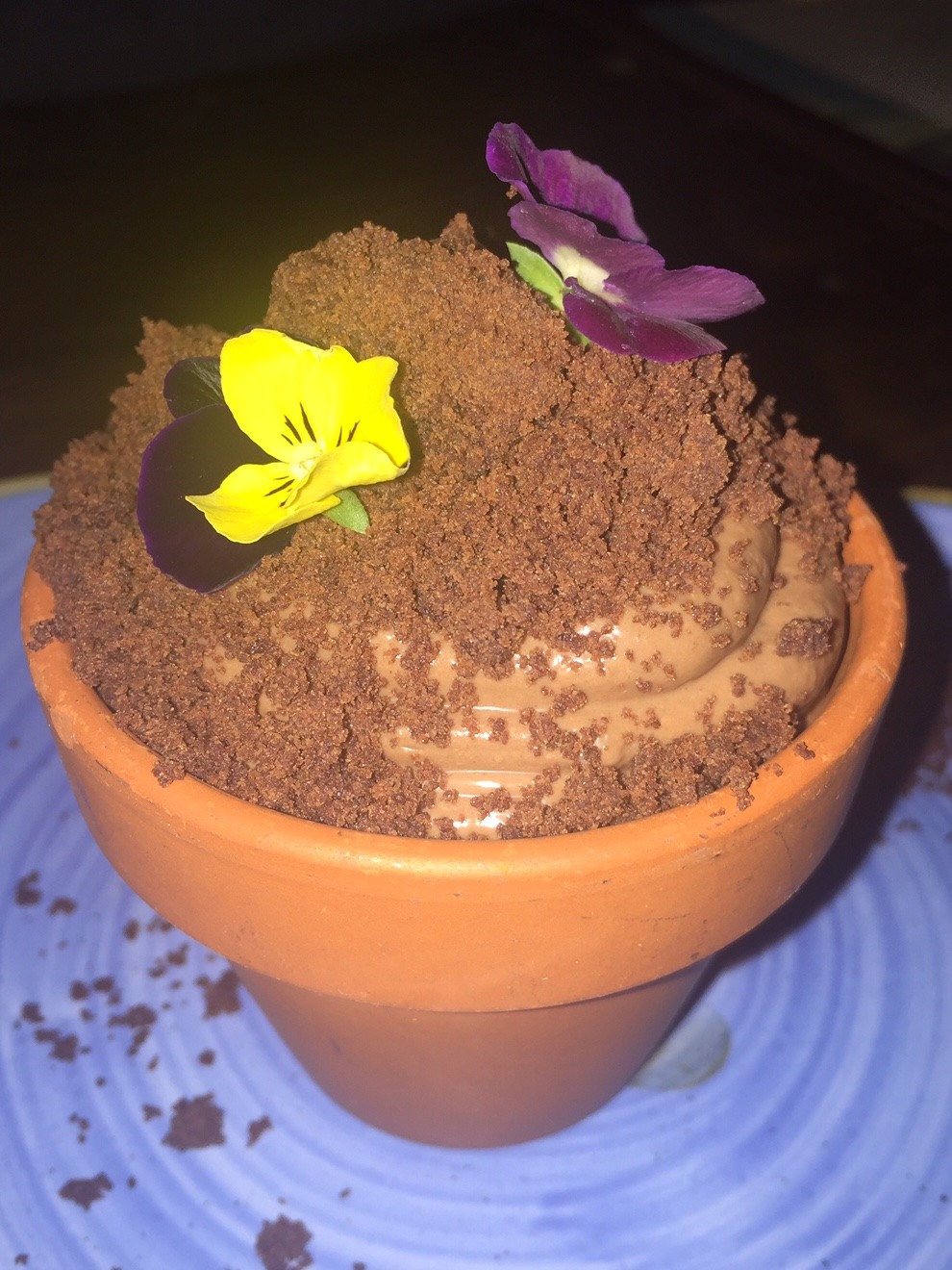 There is another floor to the distillery – which is importantly where the loos are! There is also a private dining room/board room and three rooms for G&B or gin and bed! A fabulous place which I highly recommend.